I regretfully have to admit that every year Melinda has her Fashion Suites event, i'm not around. This year, i was surprised to receive the invitation (again) and told her so: "Can't believe you still invite me after i don't turn up for yearS!!"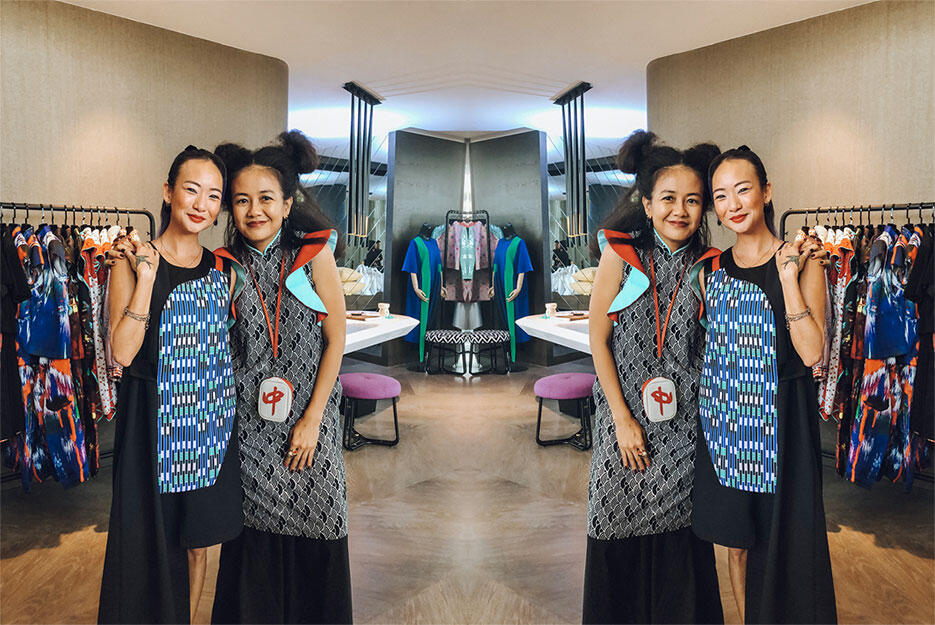 With the award-winning fashion designer herself. Read more about her *here*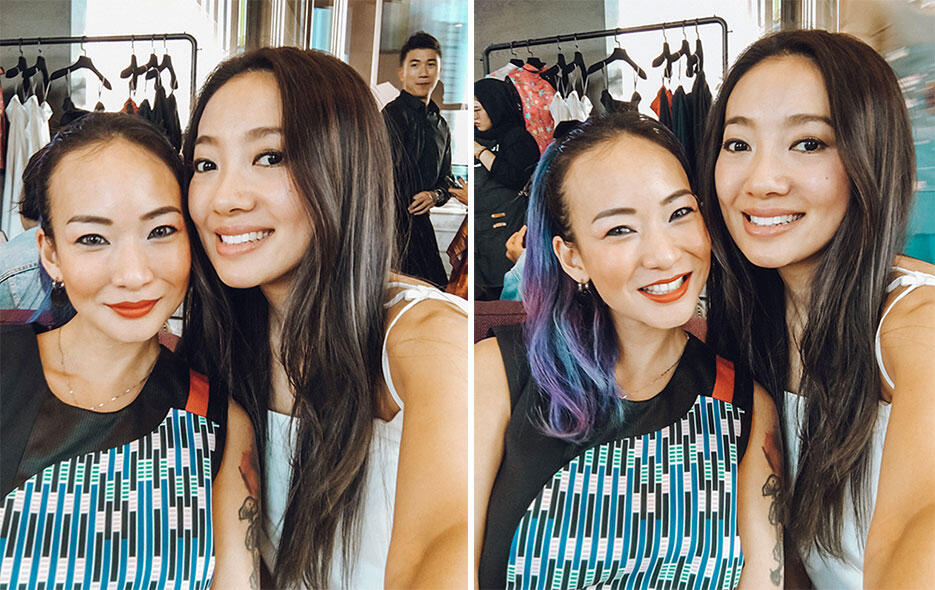 Right: After 3 secs notice and deciding to make more effort
That morning, I picked Chelsia up (who was my +1) after a product shoot, and headed to the venerable W Hotels where the event was held.
As we were standing at the lifts on the parking floor, she gazed at the design on the facade displaying the lift floors. It looked like one of the symbols was melting, and Chels subsequently mentioned, "Why is the design like that? Did they make a mistake?"
And i retorted confidently, "The W doesn't make mistakes."
We got ourselves up to the Presidential Suite (which i discovered was a lot larger than expected, 3 hours later...) and were a little late but i can blame noone but myself and my commitments... i couldn't cut short a shoot i had* to complete before my next app! Edwin (who was hosting the event) spotted us wondering where to sit, and announced on the mic, "CHELSIA NG! And Joyce The Fairy! Please find your seats! There is some space at the front here!"
Damn.
So much for an incognito entrance.
Heads down, eyes indignant; we made our way to the front lounge.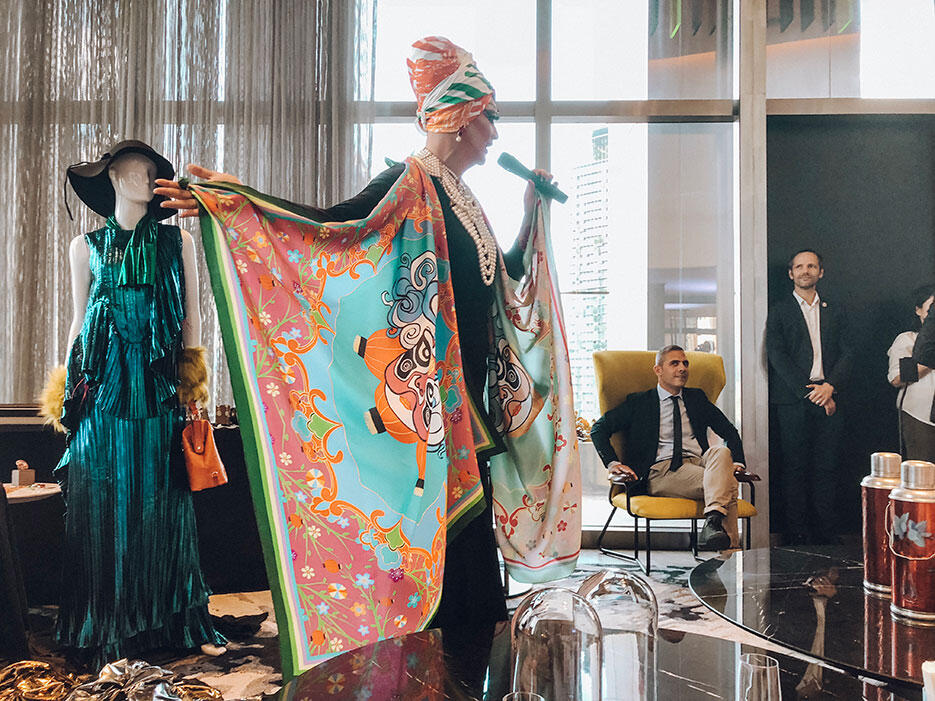 Shelah in all her Melinda Looi glory