Facials fall to the lower rung of my priority list when i'm busy… and i feel sorry for my poor facial treatments peeps who constantly remind me to go for my monthly apps to no avail!
I've been going to Astute Clinic since last year and adore all its elements – the space, vibe, treatments, team, and their professionalism. [Disclaimer: I'm sponsored by them, but trust that i went through a few options before effortlessly making my decision.]
It's a state-of-the-art aesthetic clinic dedicated to providing forefront medical services not typically found in other centres in Malaysia. Established and helmed by aesthetic specialist Dr. Jason Yip, clients get to experience Astute Clinic's unique approach to holistic skincare within the comforts of DC Mall. Convenience to park and head straight up via the elevator helps a lot as well!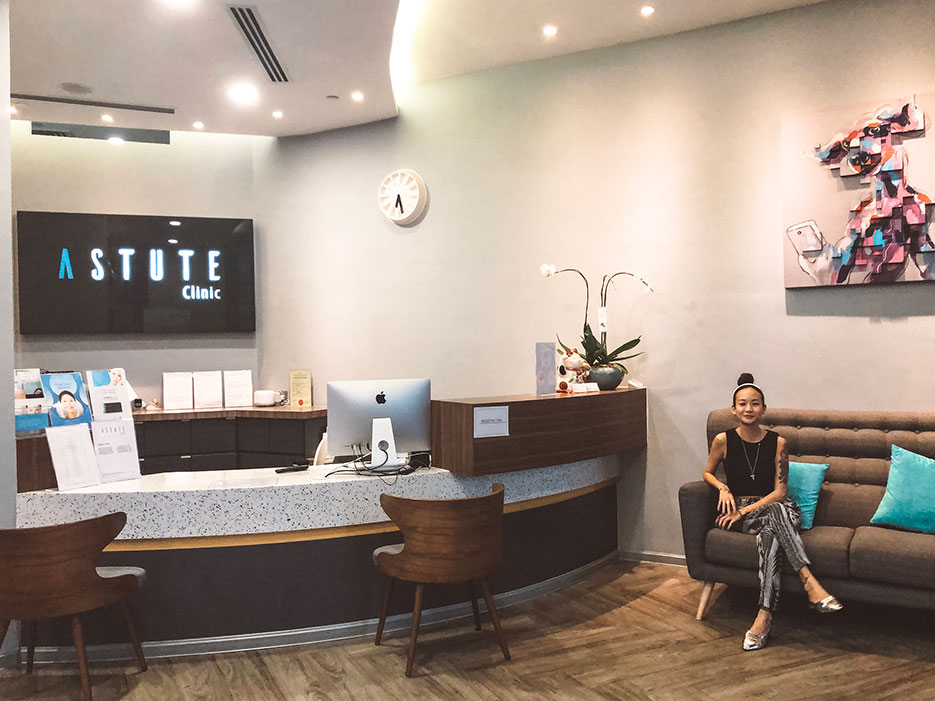 Dr. Jason and his team are extremely warm, professional and likeable. You'll get what i mean when you go to him for a consultation, which i did for my first appointment so he could study my skin and provide a personal evaluation.
I recall being a little self-conscious when he peered closely at my facial skin. Dr. Jason was gently forthright in his feedback, with my main takeaway being him saying my skin is ruddy.
Ruddy!?
Ruddy is a word i remember picking up from Enid Blyton books.
Ruddy is NOT a word i'd like to continue being used to describe my facial skin…
It's so easy to push aside little inflammations or discolourations cos make up covers up imbalanced skin tones, but age(ing) and surrounding factors (pollution, weather, stress, etc.) will only amplify this ruddiness i don't notice cos it happens gradually across time.
His skin, of course, looked amazingly smooth and blemish-free. Like a baby's bottom. Just realised i'm connecting his face to a backside, but this is a compliment in the best way possible! *I* want my skin to look like a baby's backside!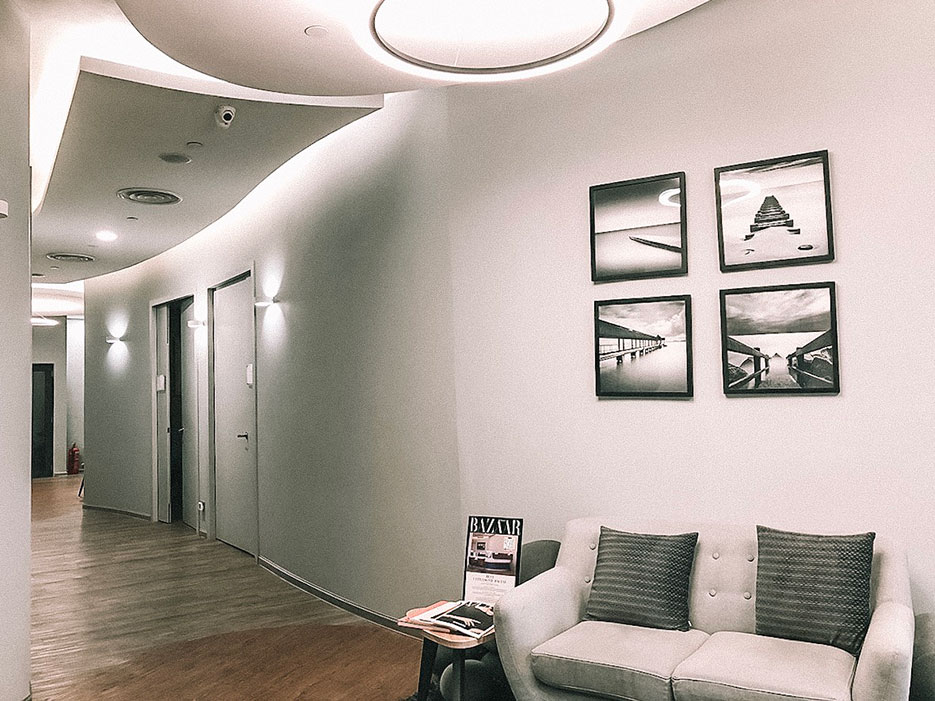 Astute Clinic has all these treatments that intrigue me like the Ultra Lift for an eye-lift (i have such deep laugh lines at my eyes now ahhhh!!!), and the Skin Perfector for uneven skin tone and hyperpigmentation. Other ppl might be more interested in treatments to reduce veins or brighten skin.
But first things first, i had to work on my general skin health and go back to basics with regular facials.
Cue my responsibility to get myself there routinely.
The clinic has received recognition for their facials from the 2018 Harper's BAZAAR Spa Awards, and Jelita Anugerah Belai Diri.
So far, i've been going for their best-selling medical facial – the Astute Premier Facial – which utilises proprietary serums combined with sophisticated hi-tech equipment to clear congested skin, remove dead skin cells and impurities, restore moisture and hydration, even out skin tone, minimise pores, promote healing and improve skin texture.
I just went for another facial yesterday and caught myself off guard while brushing my teeth this morning. The results are so obvious that i ended up admiring the radiant difference it made to my skin.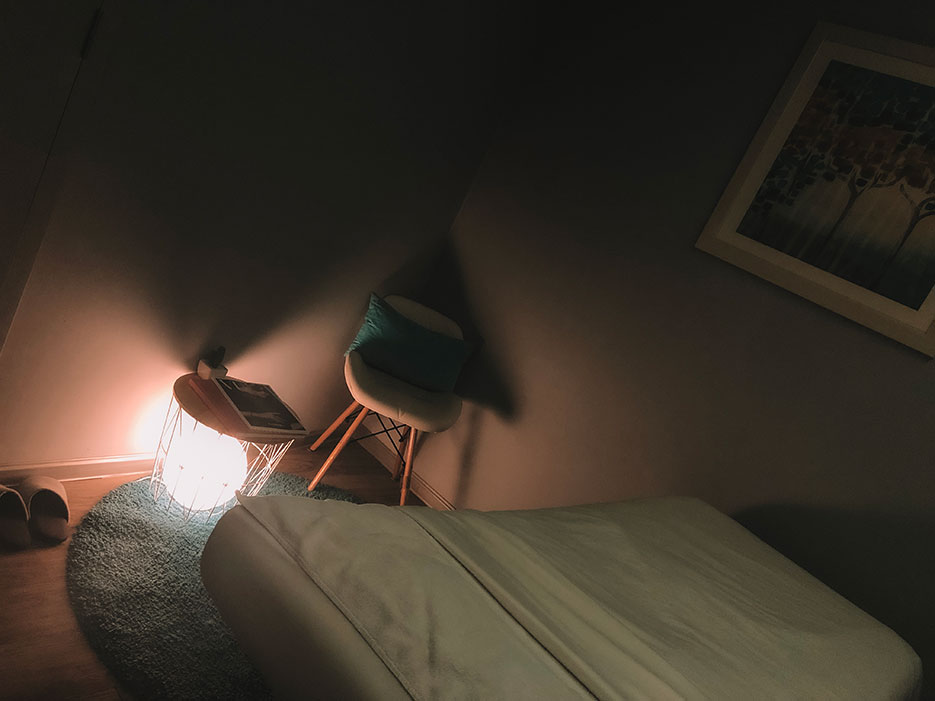 Steps for Astute Premier Facial:
step 1 – Double Cleanse
step 2 – Hydrodermabrasion
step 3 – Ultrasound Scrub
step 4 – Antioxidant Serum
step 5 – Deep Hydration Mask
First step, Double Cleanse, has Emily (my regular therapist) cleaning my skin with to remove all dirt, oil, makeup and impurities.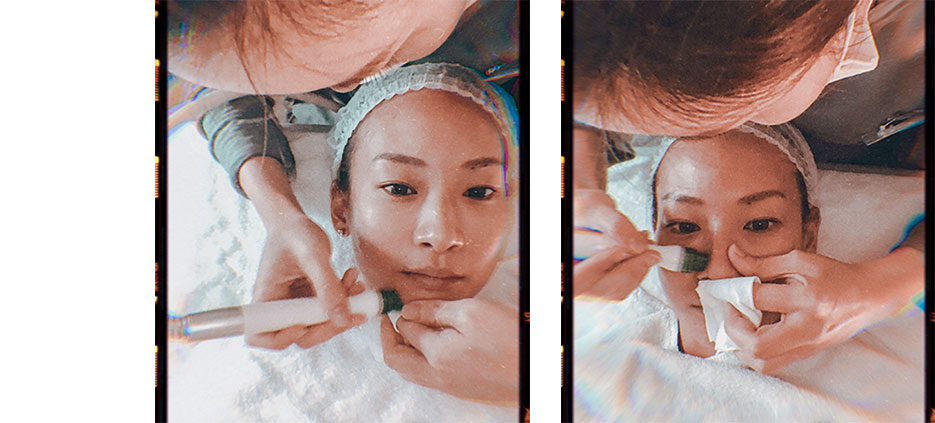 Step 2, Hydrodermabrasion (Aqua), uses an exfoliation machine that gently sucks at my skin via a 'vacuum tip'. It's a very satisfying sensation cos the sucking sound allows me to envision all the blackheads, sebum and debris being efficiently removed! This tip also gently removes dead skin cells, stimulates collagen, and gives skin a smooth texture. Cleansing the pores has anti-inflammatory and antibiotic effects that allow for better penetration of moisture and nutrients to come after!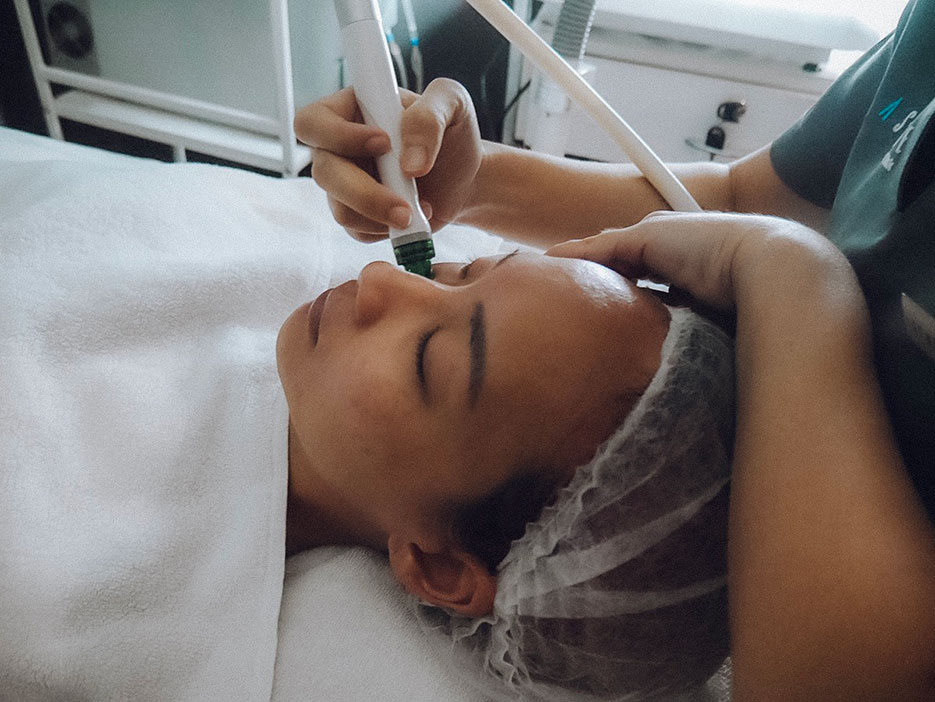 Emily then brushes my skin with a serum to loosen up deeper blackheads.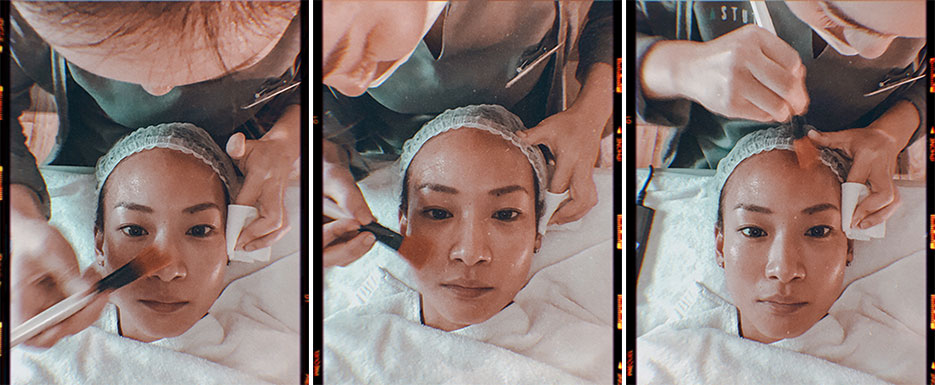 Step 3 uses this metallic Ultrasonic Scrubber, to soften and dislodge blackheads via ultrasonic sound wave vibration for easier extraction. I typically feel a light brrrrr vibrating tingle against my skin.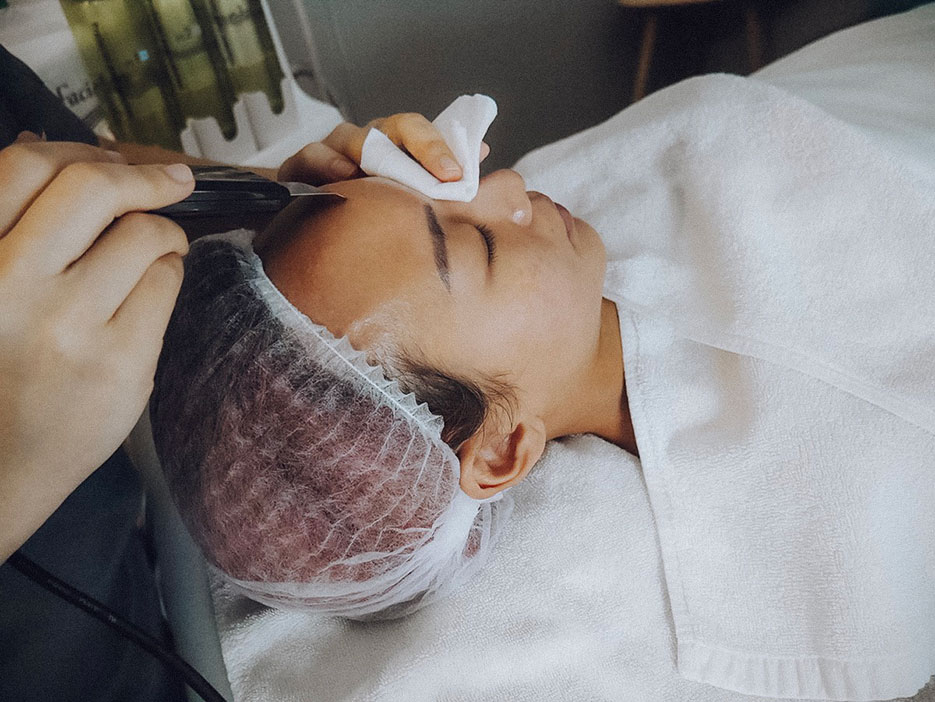 After this point there are no selfie shots cos i passed out.
It was so comfortable and soothing, i couldn't help myself!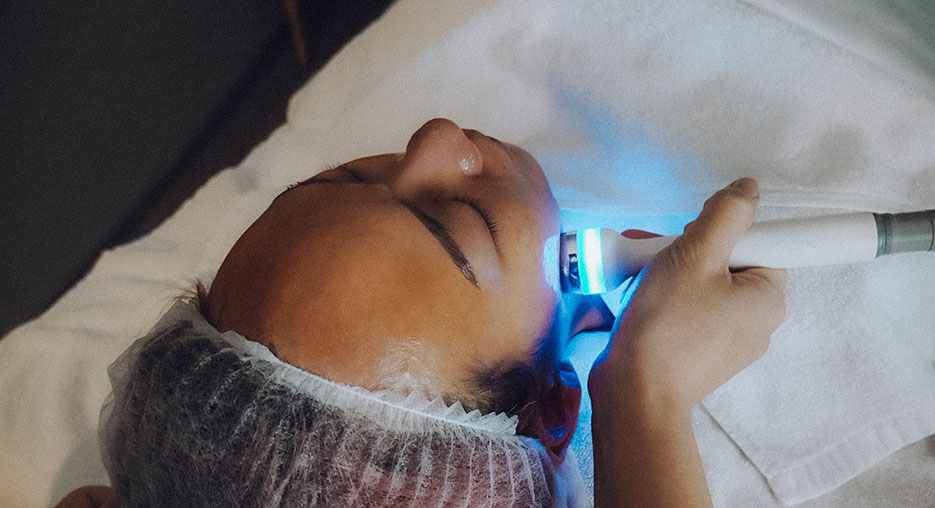 Step 4 is to apply an infusion of powerful antioxidant and therapeutic serums using Ultrasound Penetration (above) for skin rejuvenation, brightening and hydration.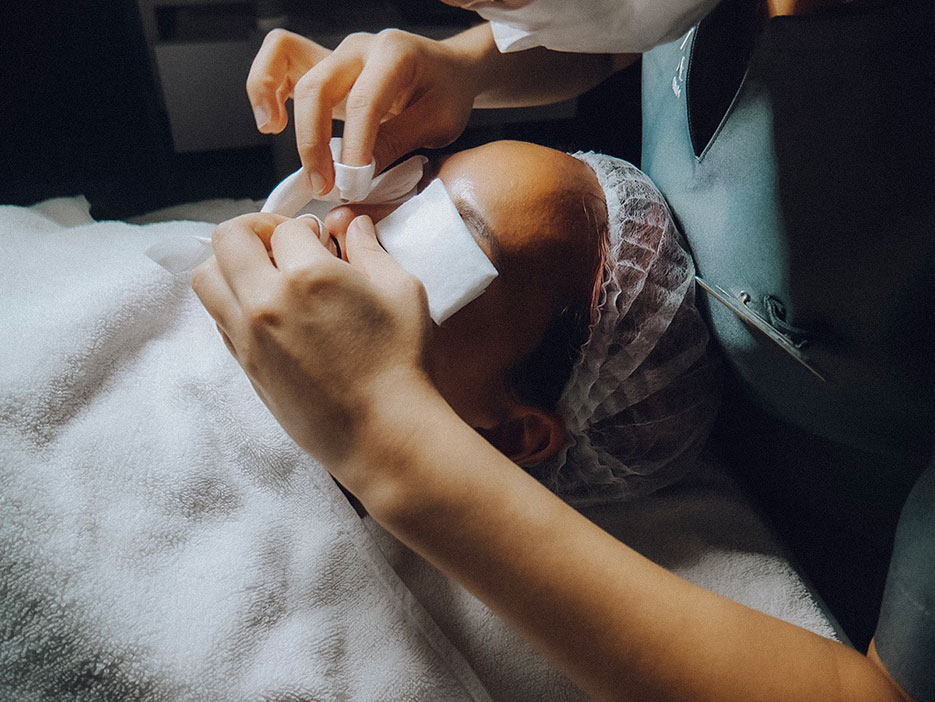 After that comes the Extraction process to physically remove blackheads and whiteheads. It's imperative a professional therapist does this so the opening and closing of pores is done with utmost precision to avoid gaping pores after. Trust… i did this to myself years ago and have a scar on my nose to prove my idiocy.

The last step calls for a Deep Hydration Mask to soothe inflamed skin, restore moisture and promote healing and rejuvenation. I realise how scary the picture looks but it's not as claustrophobic as it seems!
It's left on for 15 minutes while i snooze further, before Emily returns to peel it off.
She then applies moisturizer and sunscreen and i'm done!
All in all, this facial takes 90 minutes.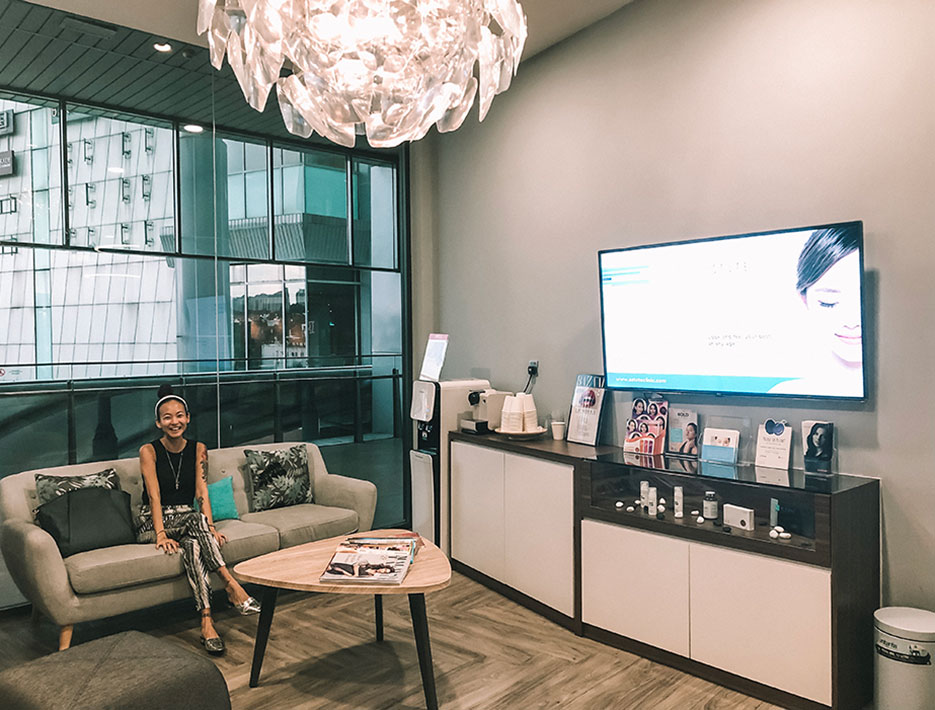 The Astute Premier Facial is great for all skin types, and costs RM488.
Benefits:
·       Removes dead skin cells and impurities
·       Restores moisture and hydration
·       Evens out skin tone and improve skin texture
·       Minimises pores and promotes healing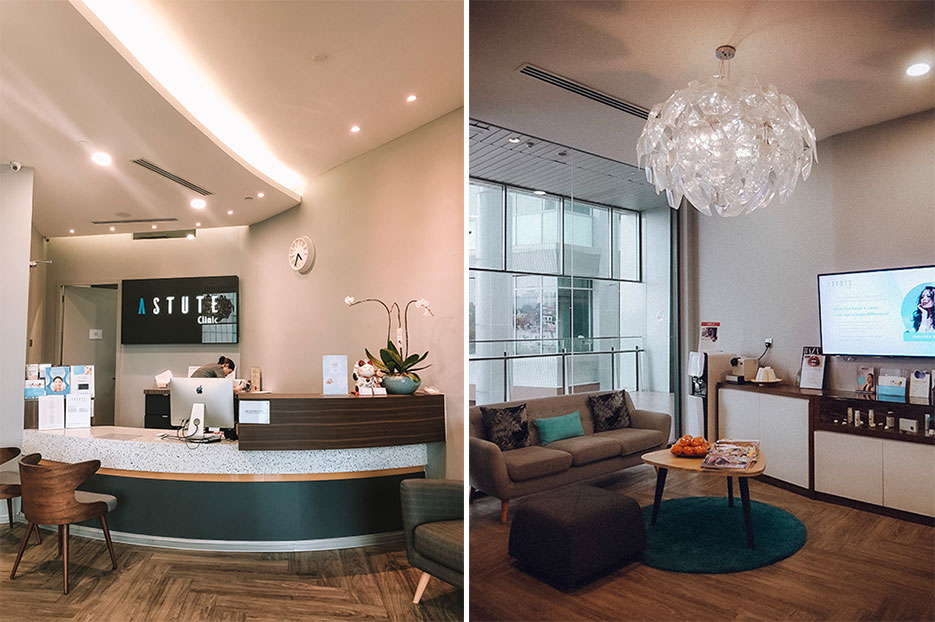 Thanks Astute Clinic! See you in a month's time! Please don't give up on me and my silly schedule!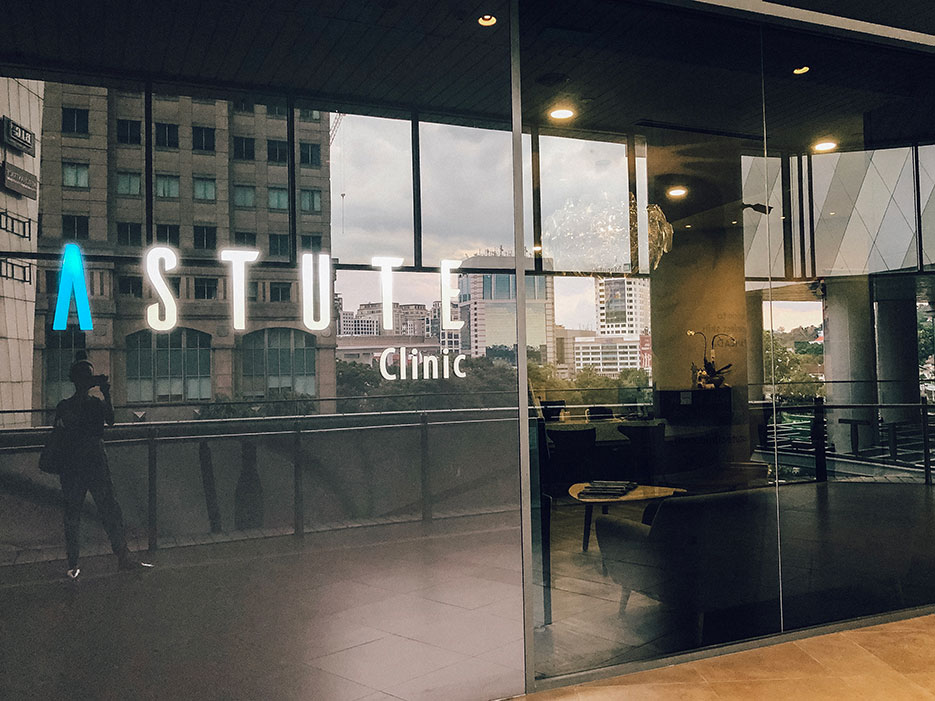 Astute Clinic offers non-invasive and minimally invasive cosmetic procedures using cutting-edge lasers, industry-leading fillers Juvéderm® and the original Botox® USA. On top of that, award-winning medical facials that cleanse, soothe and rejuvenate the facial skin using ultrasonic exfoliation and LED light therapy.
Website: astuteclinic.com
*Click here* to book a consultation
IG: @astuteclinic
FB: facebook.com/astuteclinic
Astute Clinic
Lot L2-18, 2nd Floor,
DC Mall, Plaza DC,
Damansara City,
6, Jalan Damanlela,
50490 Kuala Lumpur
Tel: +6012 – 628 6283
Email: customerservice@astuteclinic.com
Open:-
Monday – Friday: 10 am – 7 pm
Saturday: 10 am – 5 pm