Massages and physical therapies are one of my life priorities in order to maintain my well-being and reduce stress + anxiety levels AKA 'keep my shit together'.
Here are some in KL i tried this year:-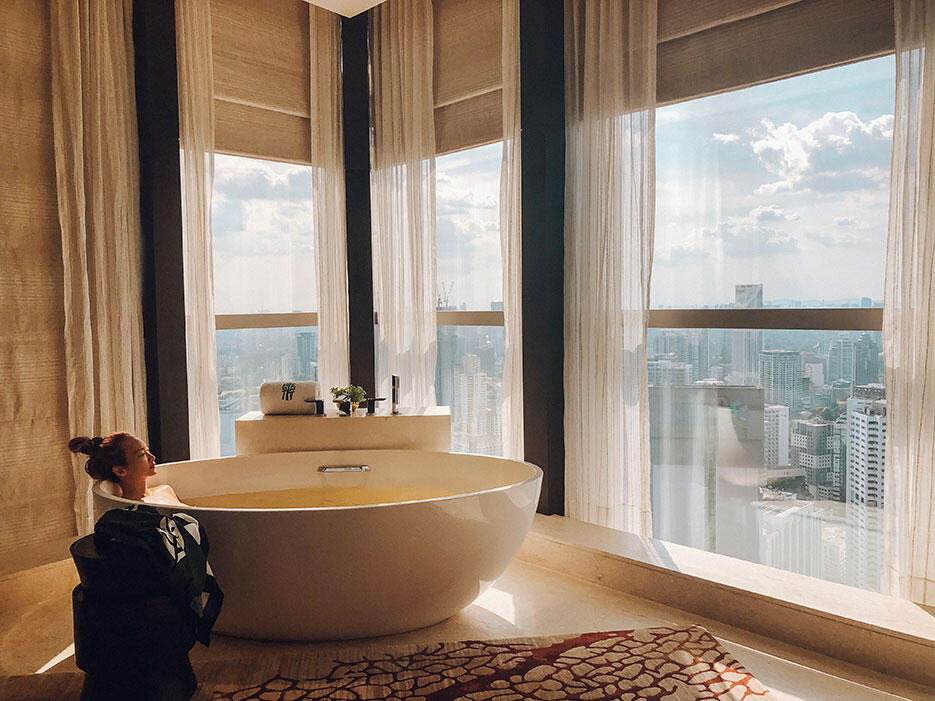 One weekday before CNY hit, i went for the signature spa at The Banyan Tree.
Relaxing with that view makes you feel you're being pampered as close to the heavens as possible, and working on my phone from the bathtub felt pretty sick (with me sternly telling myself NOT to drop it into the water)!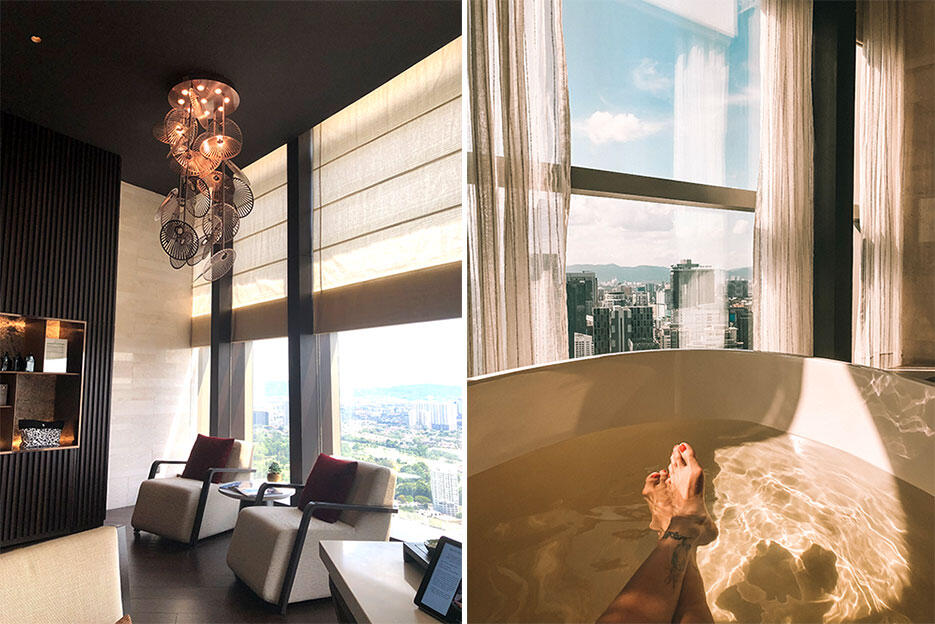 Went through the body scrub, steam room, massage and bath routine.
Amused myself with sunrays in the water, and felt absolutely spoilt being waited on hand-and-foot complete with a snack of fresh fruit + tea while i sat in the tub.
+ + + + + + + + + + +
A few weeks ago, i tried this new Japanese physiotherapy treatment called So Stretch. The Malaysian team is trained by Japanese physiotherapists to assist clients in improving flexibility, joint range of motion, blood circulation, body performance and muscle stiffness, amongst a whole list of benefits you can read about online.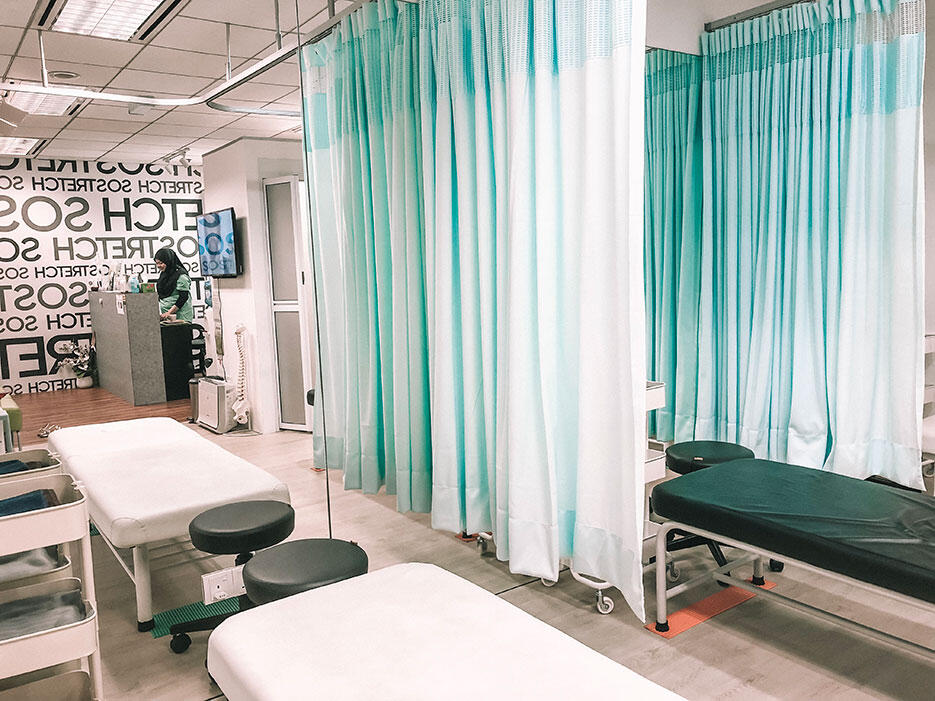 This was the spotless centre i went to, but the staff mentioned they are moving to Mont Kiara very soon. I was asked to don a soft loose shirt and pants provided before i lay down and let therapist Fatin do her thing.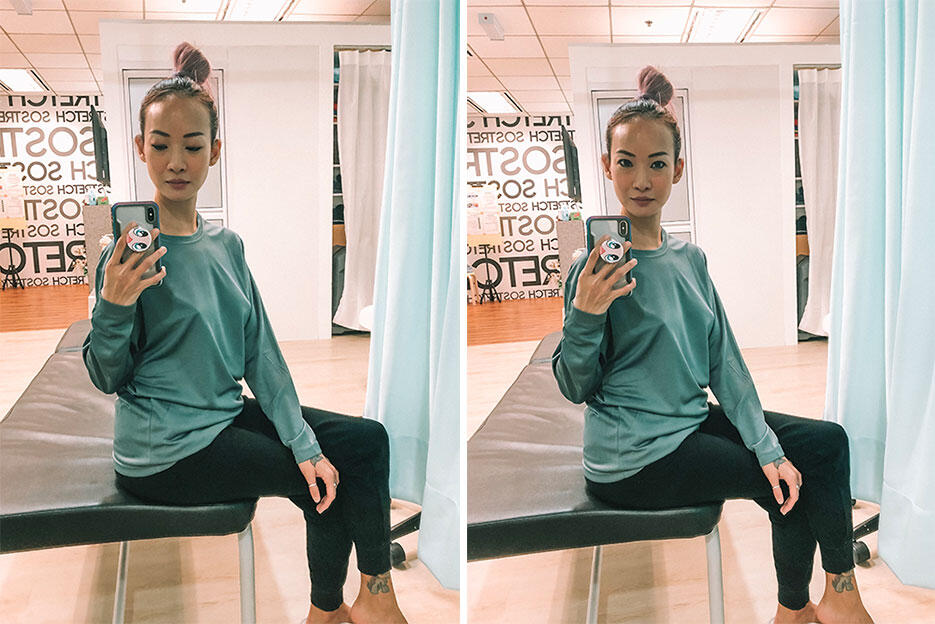 I simply had to relax my body while she did the work, slowly stretching my limbs in what seemed like extremely simple motions; but ones that i never thought of doing myself, or had done to me before, or even knew about!
What surprised me most was the amount of pain i felt in my stiff joints as she worked. I thought i was pretty healthy and active as it is – i go for massages and work out regularly. I asked her heaps of questions on how i would be able to do it by myself and she said i could use a wall. At this rate, i think i just have to go back to them regularly cos my first session exemplified how i'm not broadening my body's various ways and ability to stretch and move.
If you think about it, we've been walking and sitting a certain way since we were born. We don't move as much as pre-civilization human beings had to as we're a way more comfortable species now (we can make a living while sitting down for hours… in front of a laptop).
When she got to my legs, i thought, "Oh boy, i am gonna suck at this," cos i've not been able to touch my toes since i was in school. Because my flexibility was pretty terrible, Fatin got me to measure how far my fingers were from the ground via this toe touch test contraption…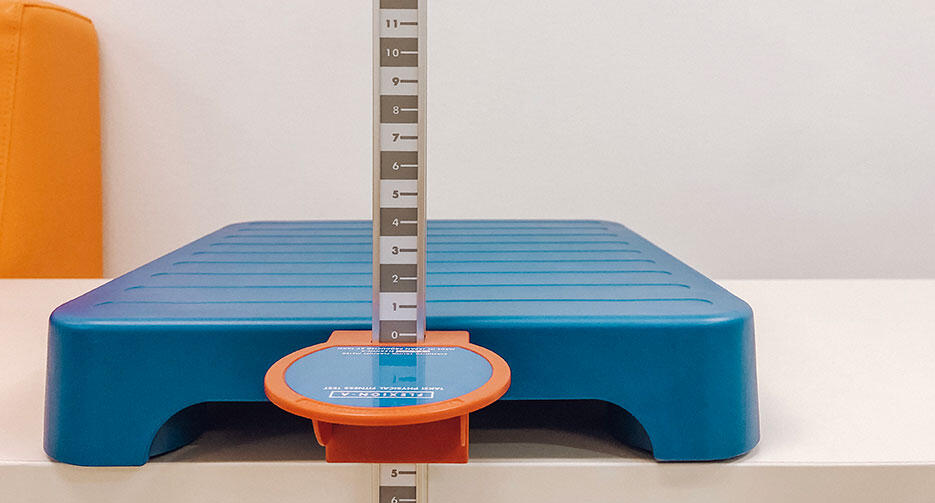 Before working on my lower body, the measurements i got were 9cm from the ground. After my session, i went back on the contraption, and it measured at 2cm!
I think this is an especially effective treatment for athletes or people who spend a lot of time at the laptop and driving, and was thinking how i need to get my dad and Val to go for it.
You can check out their prices here: sostretch.com/#pricerow
+ + + + + + + + + + +
Last week, Daddy and i went for a massage and lunch together on Jalan Kamunting. We got a foot & body massage at The Rub Bar KL. It's on the same row as Stripes hotel, where a little bunch of new contemporary establishments have popped up.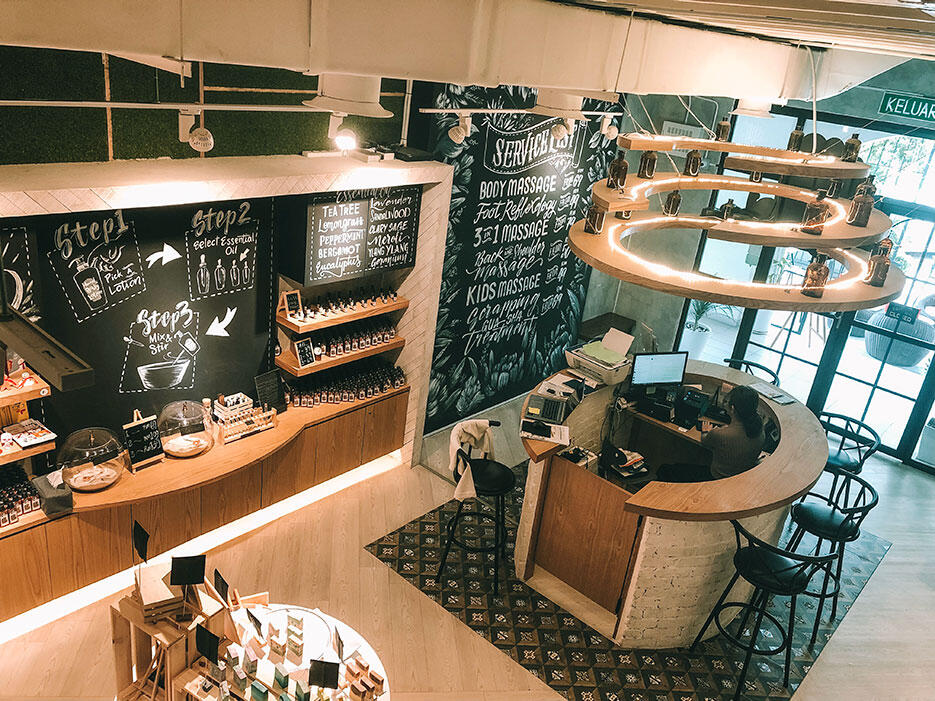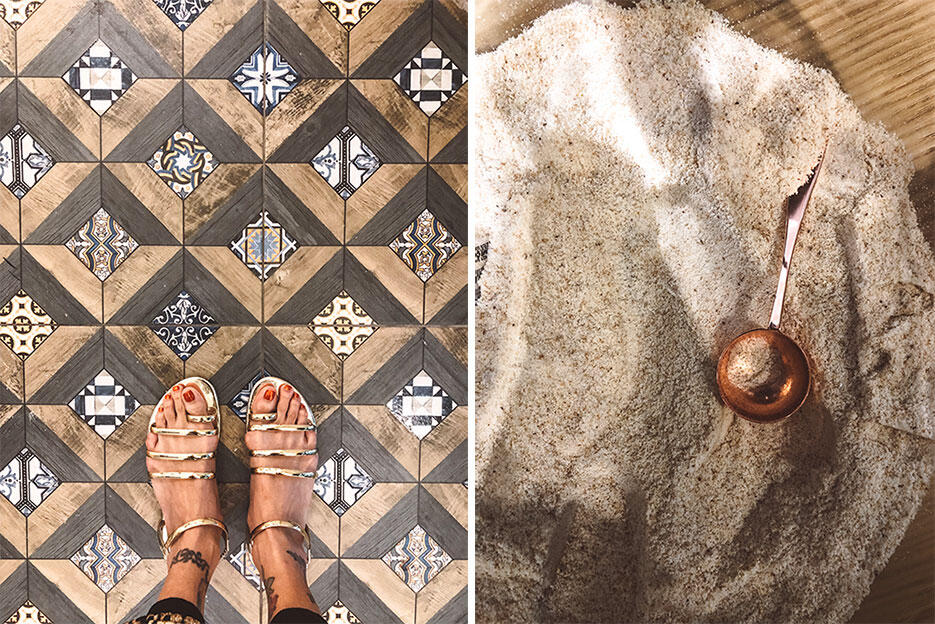 The Rub Bar has a foyer filled with natural body care remedies and products like exfoliate in large glass bowls you can smell and select to pack home, essentials oils to create your own body lotion (i got a Clary Sage one, just cos i don't have that scent), and handmade soaps that smell amazing…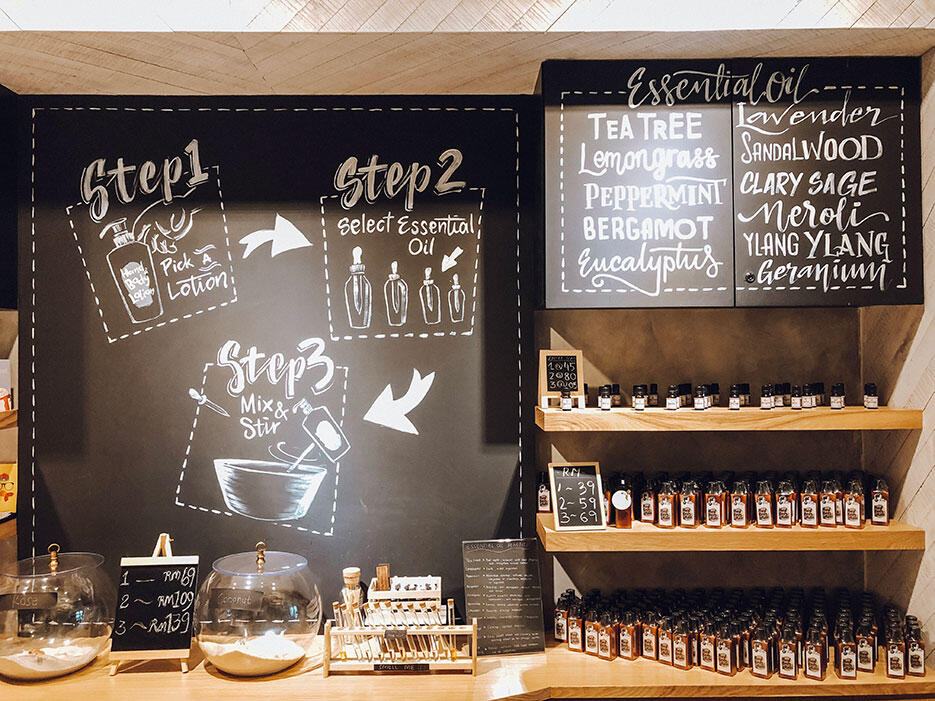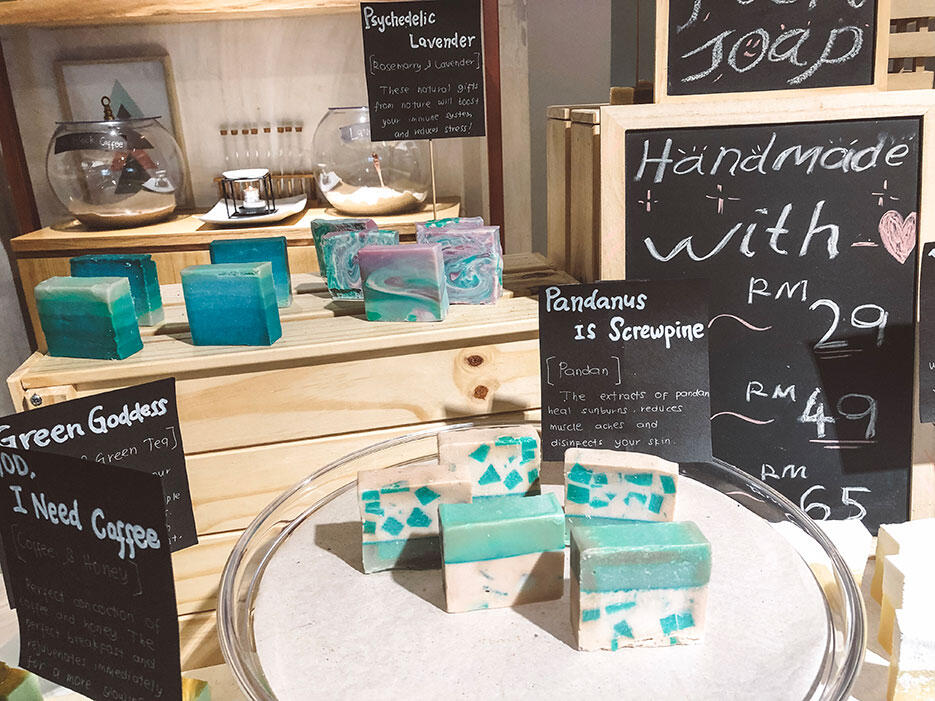 The therapists there are from East Malaysia and Indonesia, and i love their technique. I had a male therapist from Sabah (i've always favoured Sabahan massage skills!) and the way he pressed certain points on my foot got me thinking how the Chinese ones in PJ just don't get it the way they do. It's just different… and a preference.
Would totally recommend this place purely cos of the service.
Plus point is after getting a massage, time it on a Friday-Sunday so you can go next door to Yut Kee and whack siew yoke XD