Thank you to editor Diana Khoo, writer Lakshmi, photographer Sue and art director Joanne for such a beautiful spread of my #CasaFairy home in this season's issue of Haven, The Edge.
I've typically been interviewed for fashion, beauty, the blog or my work; and this was the first time i've been approached for my interior design. Oh wait, i was asked by a TV channel or something when i'd first moved in end of 2015… but i declined cos i didn't think the apartment was anywhere near what i meant it to look like. How it looks now has been a work in progress across 2.5 years. I've moved the sofas around almost 10 times (as friends can attest to it being different every time) according to various phases of my life and how i wish to use the space, i shifted and rearranged objects and deco as inspiration struck, and collected some art along the way.
Architect info: all renovations (esp. bathrooms, kitchen, flooring, lighting) were designed by Daniel Koshy, a partner at Supereka Plt. (who are responsible for a number of F&B outlets, working spaces and prolific residential homes). The firm was founded by Daniel and Lukas Lim, who focus on custom/tailor made bespoke design to the clients brief within eco-friendly energy efficient boundaries.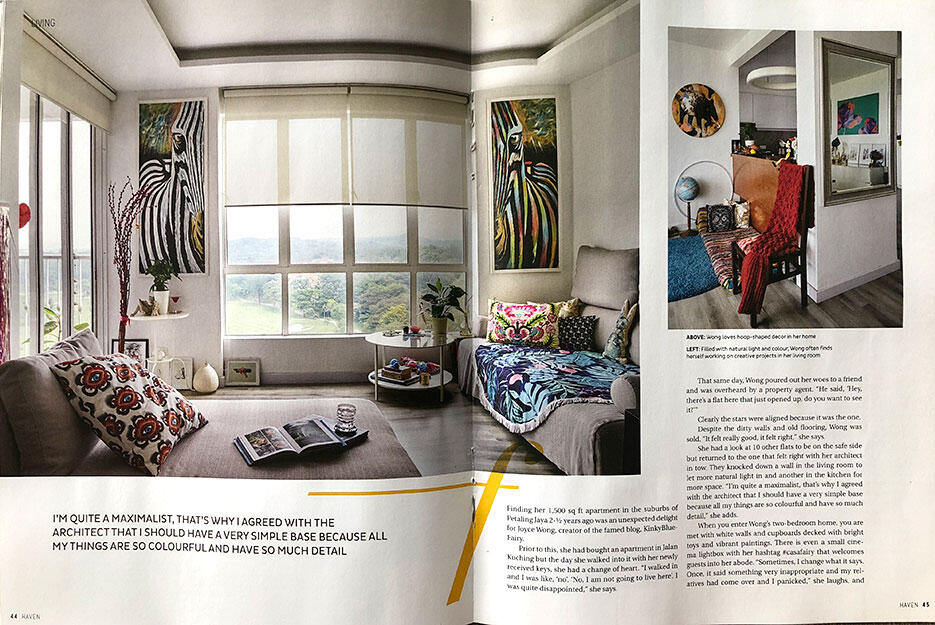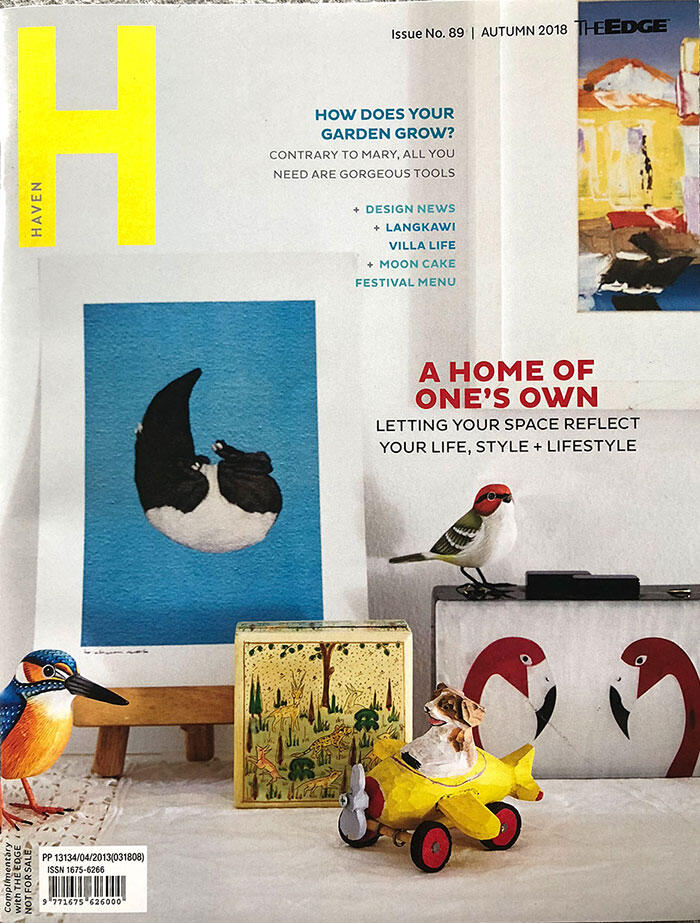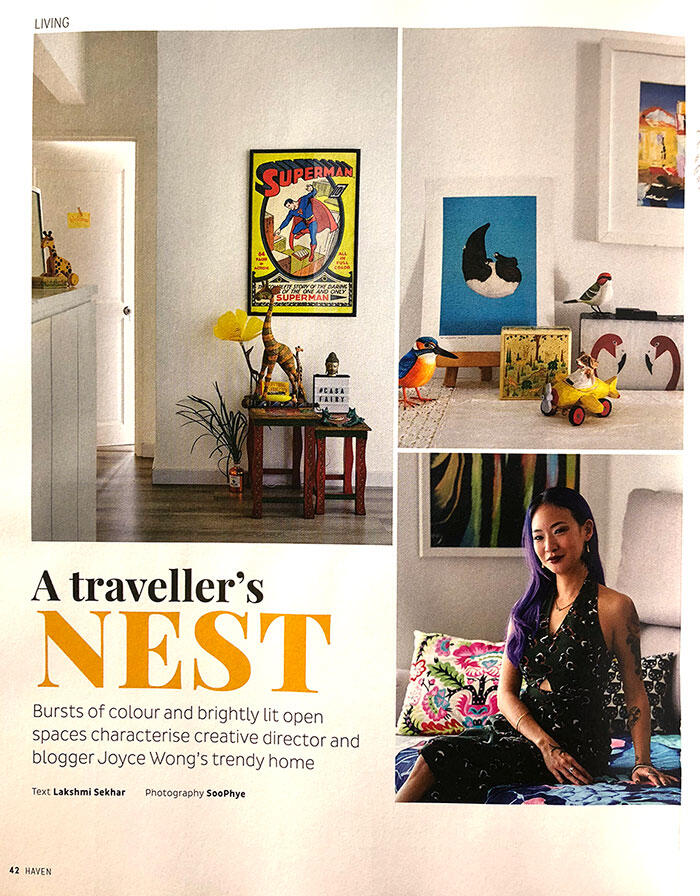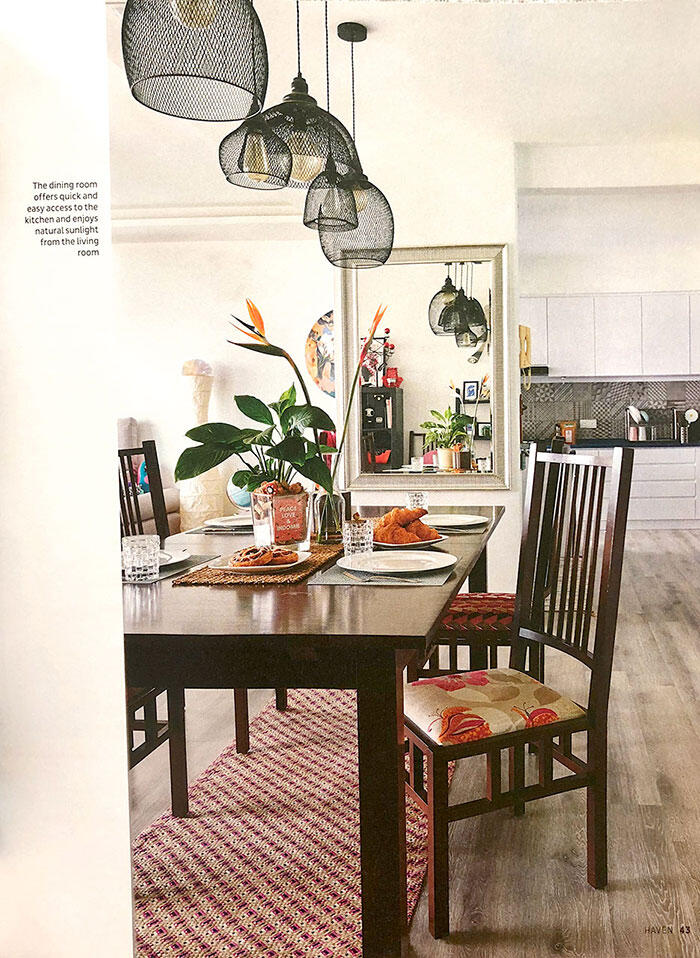 Weaved mat under dining table is by the Semelai tribe from Gerai OA (orang asli). I have a number of items from them cos the quality for their weaved baskets are also awesome, and support the local communities right!
I inherited the cherry wood dining table set from my relatives when they shipped over a container of furniture from England, and i'm so grateful i didn't have to purchase one! I had it revarnished and custom-ordered two patterns of fabric from Island & Republik. I chanced upon the home store one day while leaving a detox session at Pure Health, and lost it (and my $ to them).
I selected the tiles (backsplash, kitchen counter top, bathrooms), lights and furniture; and recall rushing to the flat one day in between meetings to direct the contractors exactly what height i wanted each dining room light hung, cos otherwise my OCD-ness would bother me SO much and i would be too troublesome to get them to come over again and open up the ceiling 0_-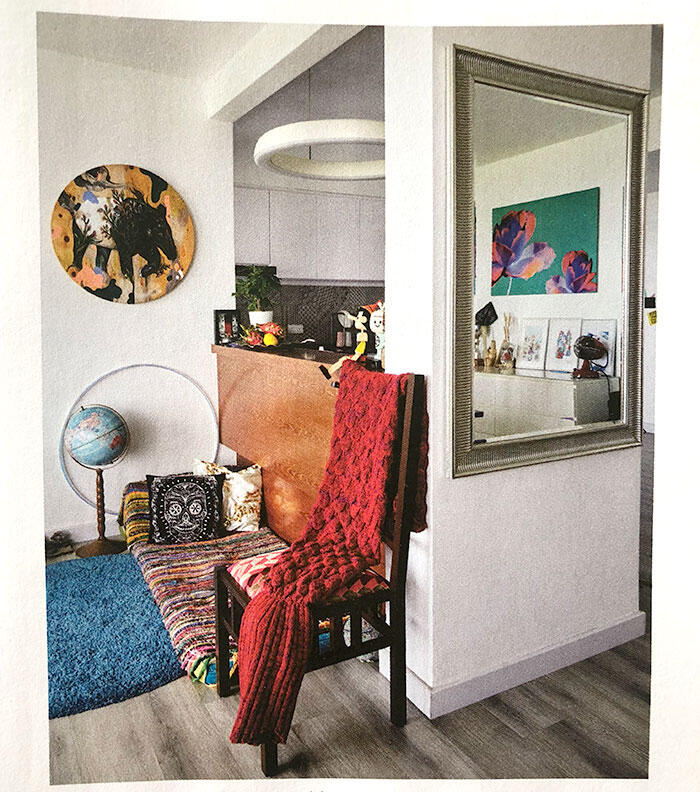 The tapir art piece by Haris Rashid was my fave at an exhibition in White Box Publika a couple of years ago… and i drunkardly messaged him on IG DM one night to ask for the price, and that was that. Shopping via IG is dangerous -_-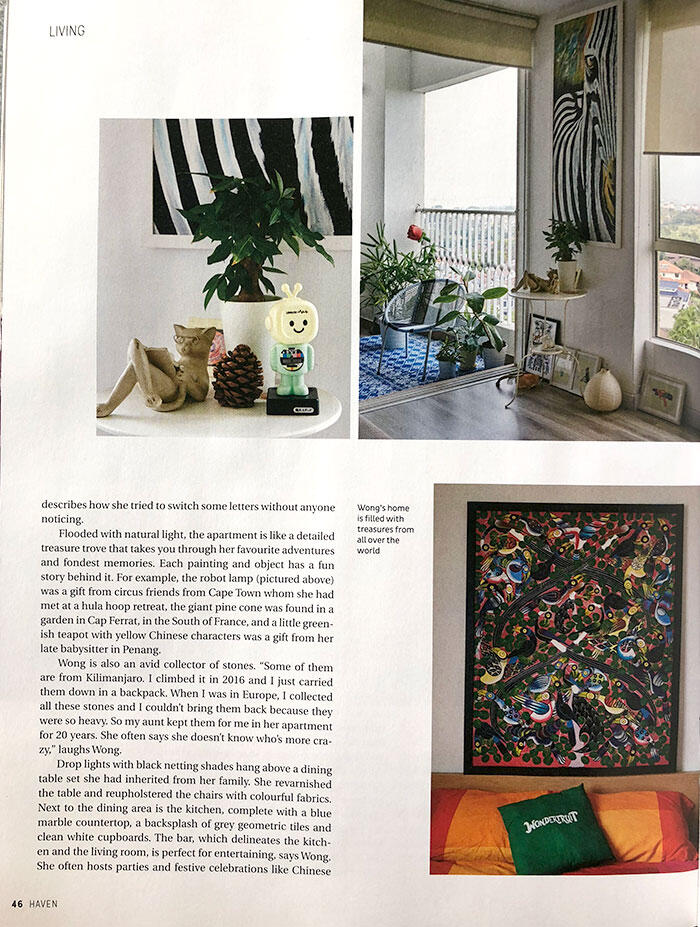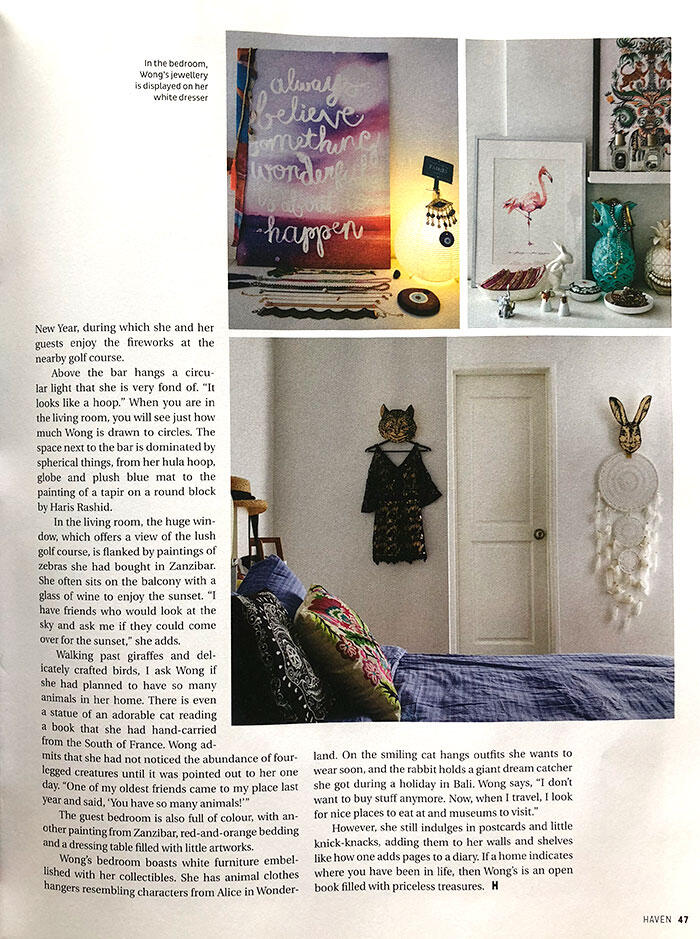 Took pix of the mag to post here on the blog, then realised they have a PDF version online [doh!]
There are lots of little objects and art prints and pieces around…
which i'll take close up shots of and blog about soon 😉