After staying at Karang Saujana; Rahul, Murat & i headed to Uluwatu Surf Villas, where it's my third time staying and 4th time visiting. It's got one of the best peaceful vibes in Bali cos it's so secluded on the cliffside with the beach just below, nature all around and the endless breeze blowing in from the ocean.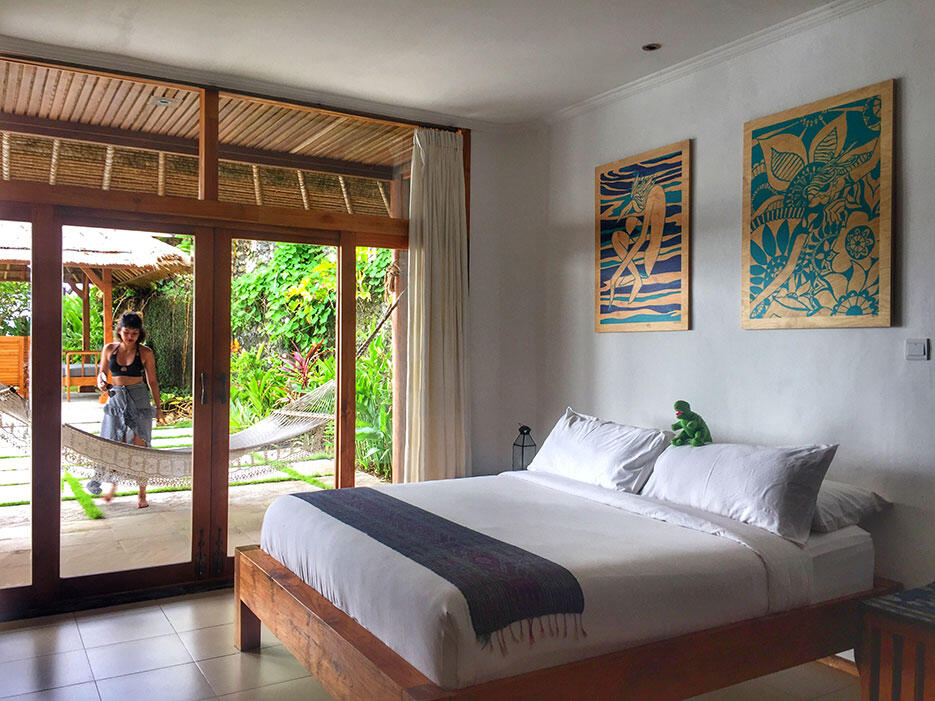 Veron joined us from SG, and Mario from JK. So there were 5 of us in the 3-bedroom villa. I roomed with Rahul! And Dino.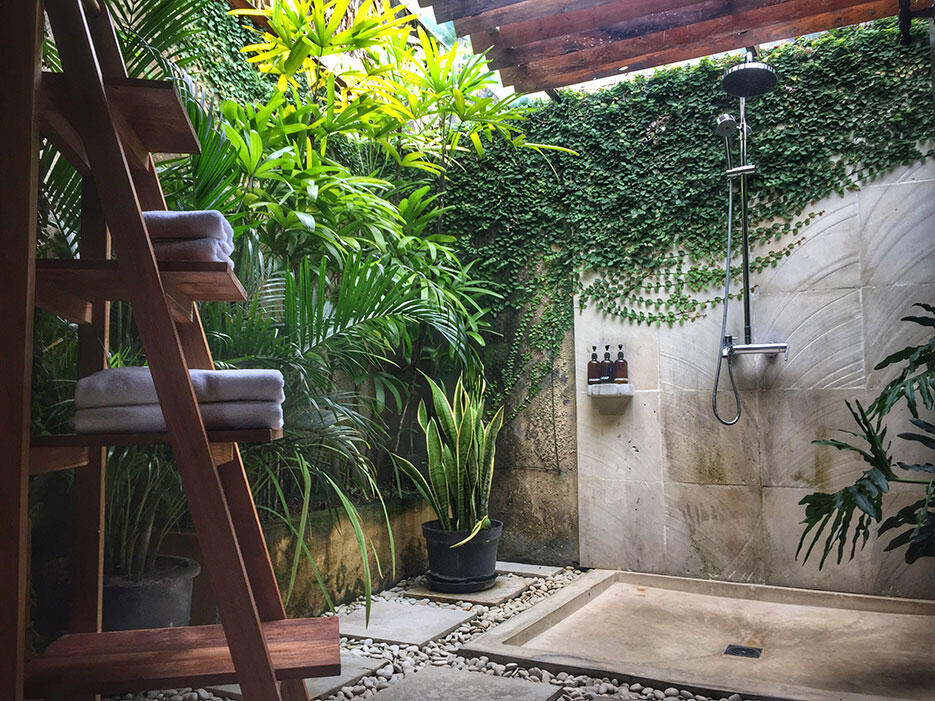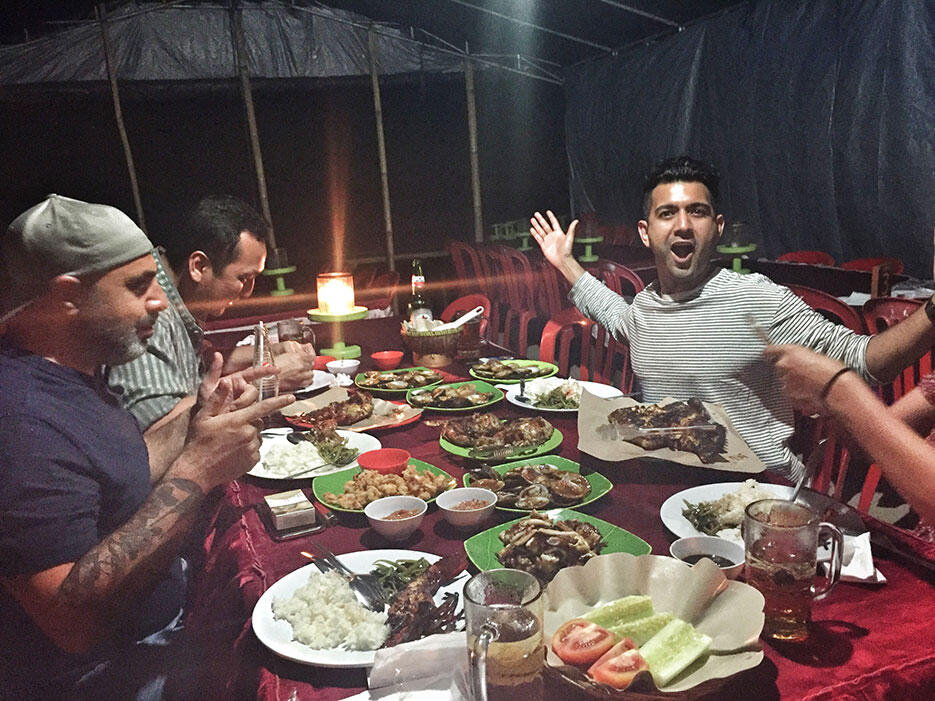 Seafood dinner in Jimbaran courtesy of Mario, thank you!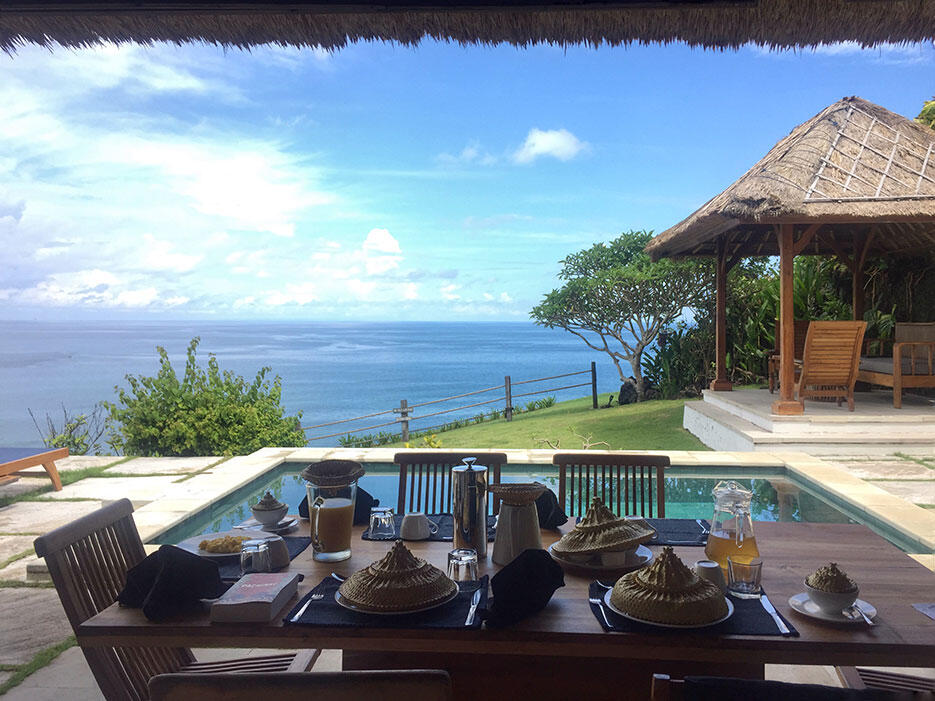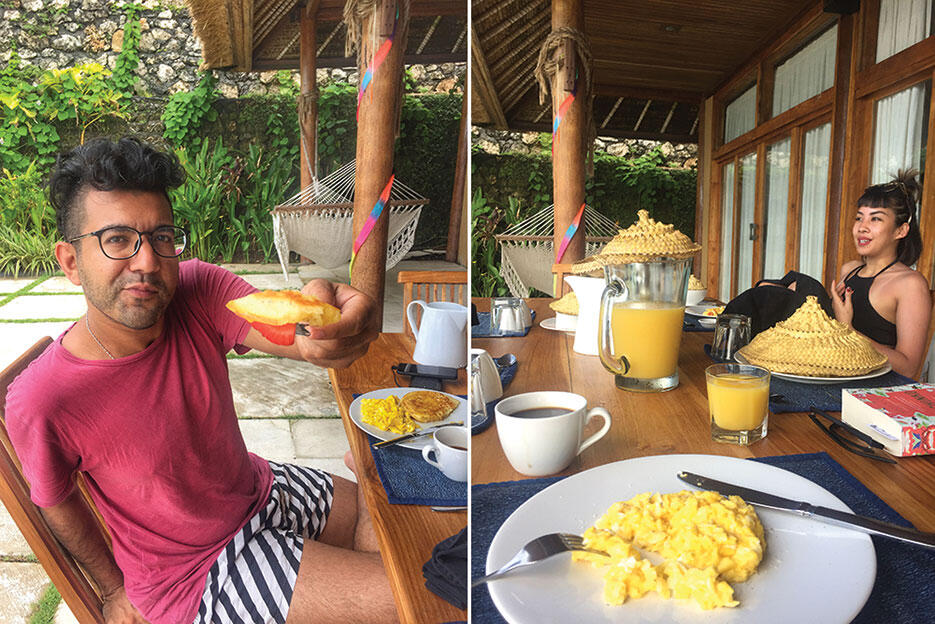 Being fed = love!
This was breakfast (of eggs, pancakes, granola and fruit) after i had my sunnies stealthily snatched by a (pretty damn big) monkey earlier that morning. I'd brought my coffee to sip on the cliffside overlooking the ocean with my sunnies on my head. Initially i thought it was Murat playing a joke cos its movements were so slight in whipping them off my head, but when i turned around i saw a furry brown back bounding away.
I know you're not supposed to challenge male monkeys… but i momentarily forgot in my stubbornness cos Jun bought me those sunnies and i didn't want to lose them to no monkey! So i stood my ground pleading, "Pleaseee give it backkkk". He didn't back down, and neither did i. Suddenly he LUNGED at me with bared teeth and i stepped backward hurriedly and fell on my bum cos the hillside is uneven, while i heard girlish screams coming from another villa of Americans who were watching the spectacle. Thankfully, he dropped the sunnies, which i grabbed and RANNNN all the way up the hill, my heart beating like a drum.
I'm thankful i didn't get bitten :p
Hmm another story that took place the evening before this day: Veron and i used GoJek / GoLife (best app in Indon ever! You can get supermarket runs, order food, beauty services, etc) to order a couple of masseuse. Rp 100k for an hour was the normal rate. We both booked a male masseuse each, and they came with foldable massage beds. I had my massage in our spacious bedroom, the guy massaging me was so skilled with my lower back that i thought, "i'm definitely calling him again!"
I don't know how else to say this but… when i turned facing upward, he went as far as massaging my bikini line and… i climaxed. I went outside to the living room where the others were waiting for me to head out for dinner and exclaimed, "Guys… i think i just got my first happy massage by accident!"
Rahul: "WHAT?!!?!"
Mario: "I think that's illegal…"
Veron: "Why did i get the old guy!?"
We laughed so much about it the whole night… and the guys started googling tantric massages proclaiming it was a skill they should pick up.
After the monkey incident, Veron said, "Why do these things happen to you?"
And i'm like, "I don't know!!  -_- "
We headed down to the beach during low tide to explore: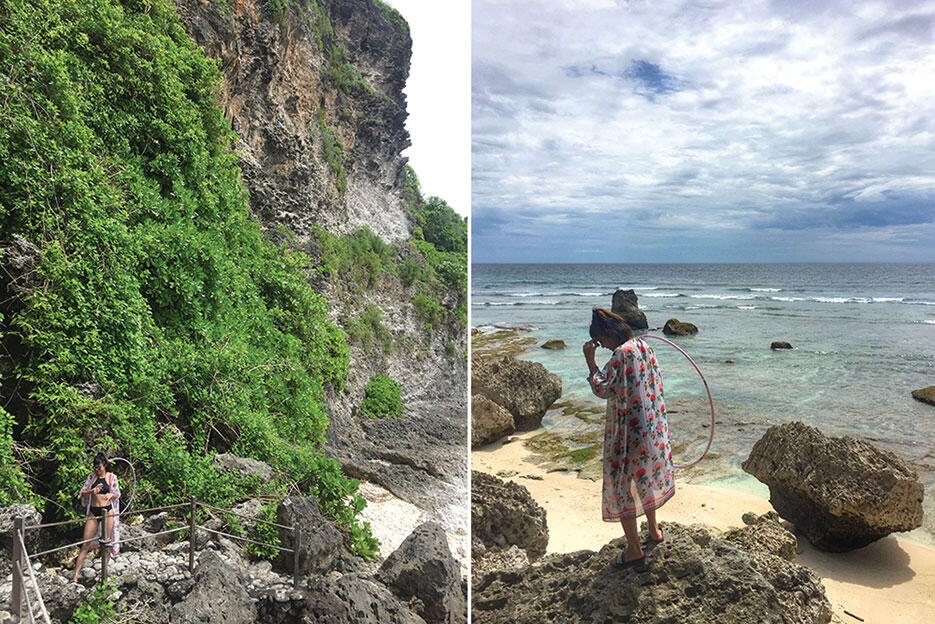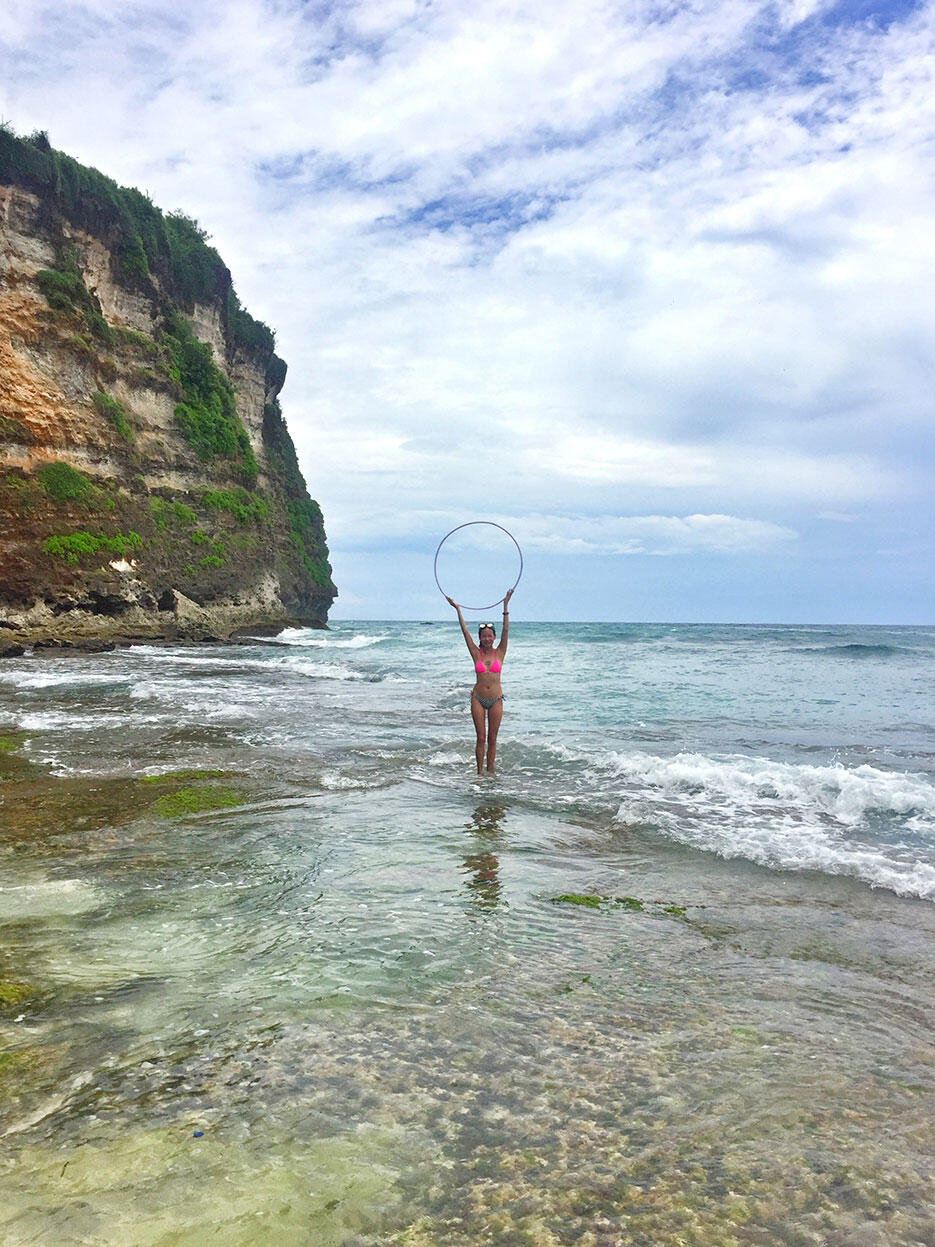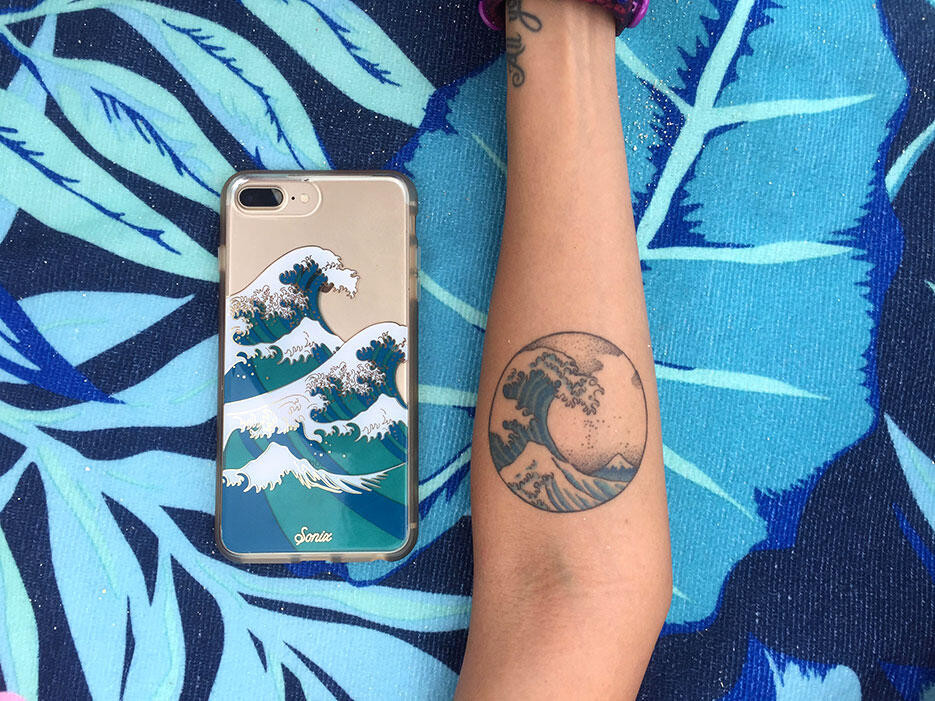 Veron's phone cover is the same as my Kanagawa tattoo! Shot off my PoppyLab beach blanket.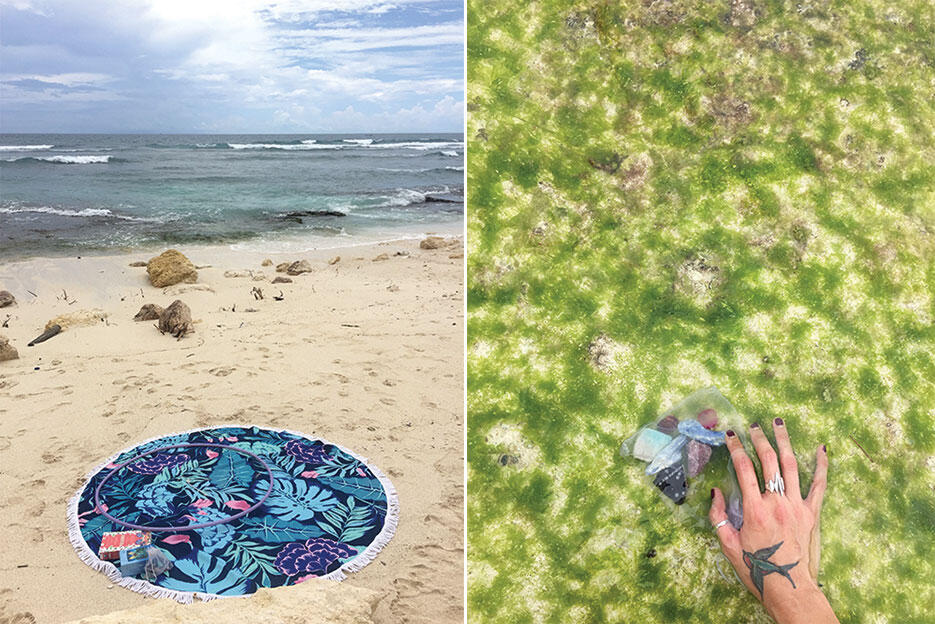 I'd brought some of my crystals with me to Bali, and decided to give them a cleanse in the ocean water. Hope the other stones at home don't get too jelly… but it's kinda tough to bring them all, so they gotta take turns.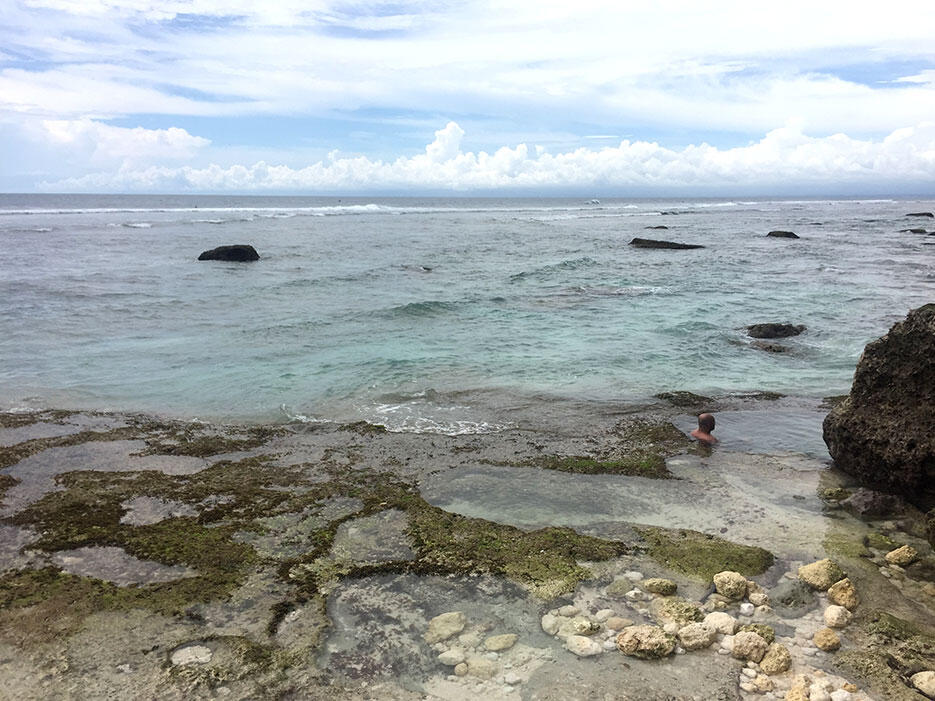 Murat was very excited to find a natural rock pool, "Guys, get in!"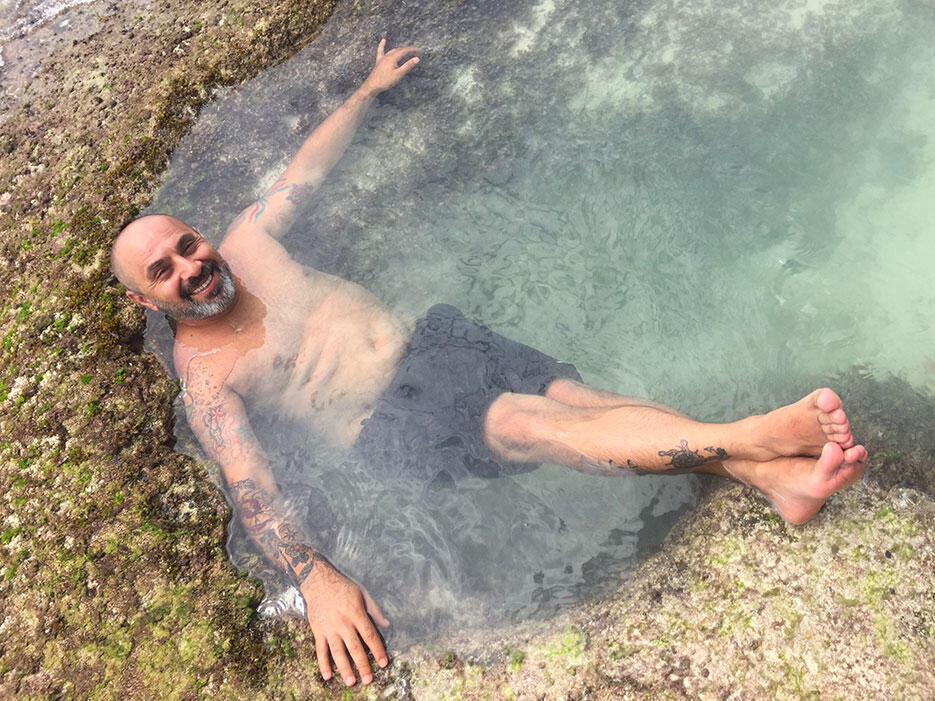 I think this is my fave pic of Murat! He looks so happy!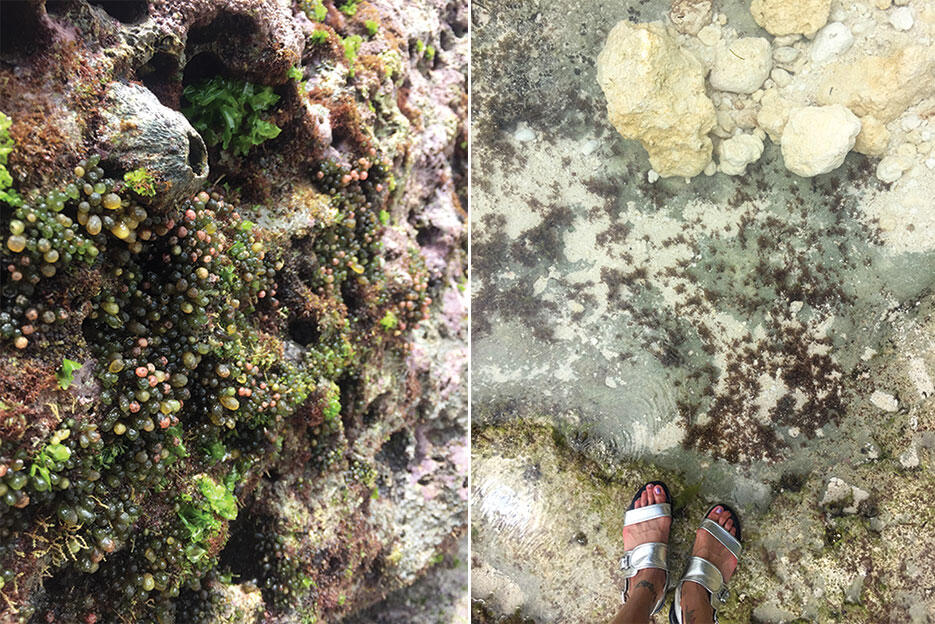 Veron and i did get in, and we spent ages staring and squealing at all the sea life going on underneath the rocks till Mario got bored.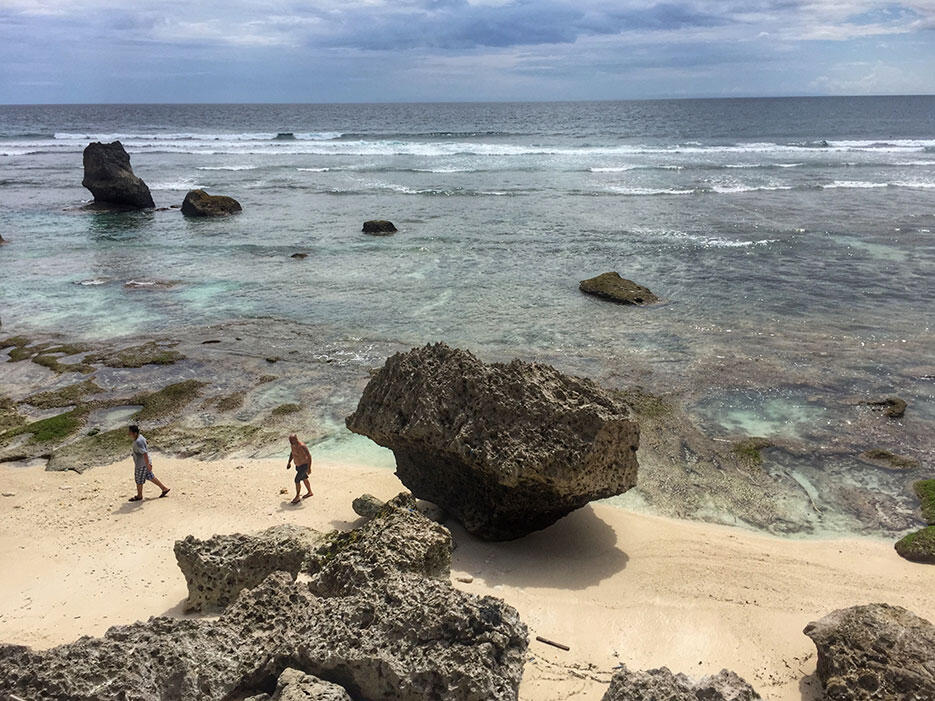 Mario & Murat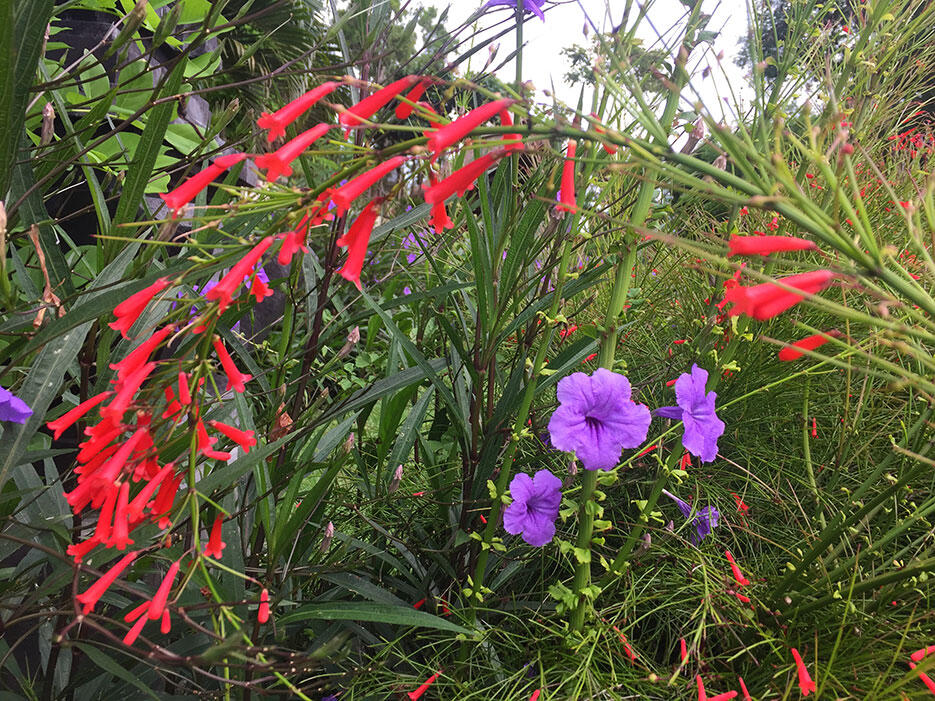 Rahul took us for a walk through the grounds, especially cos it was Veron's and Mario's first time at Uluwatu Surf Villas.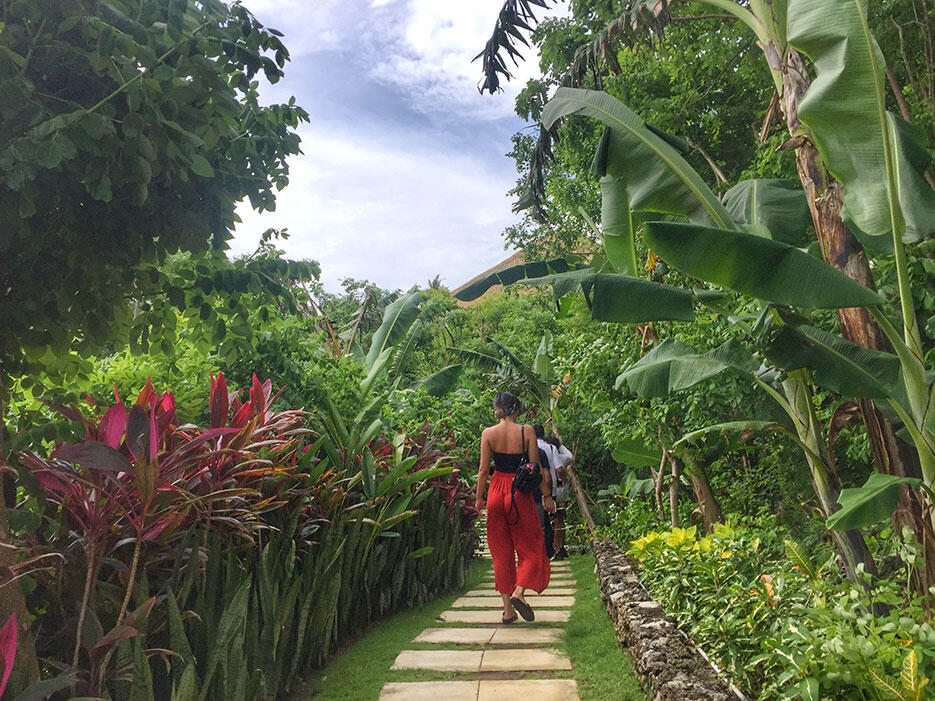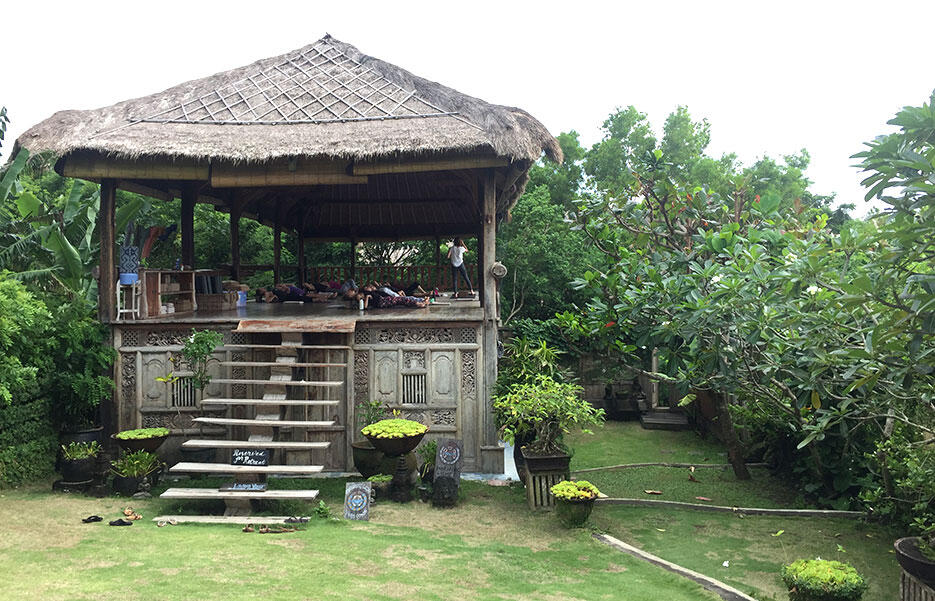 Yoga retreat going on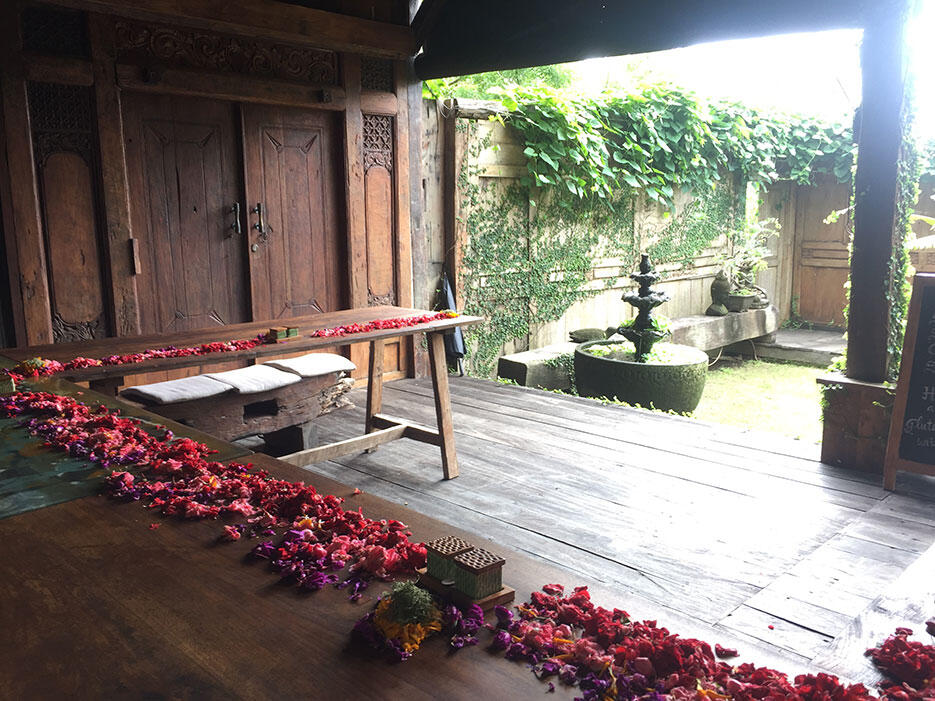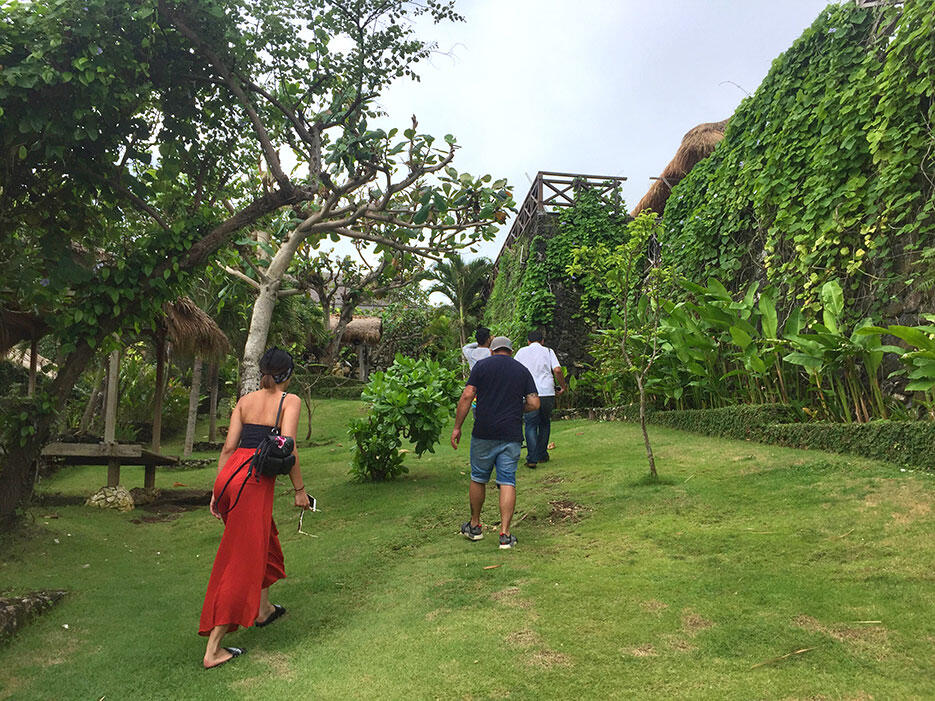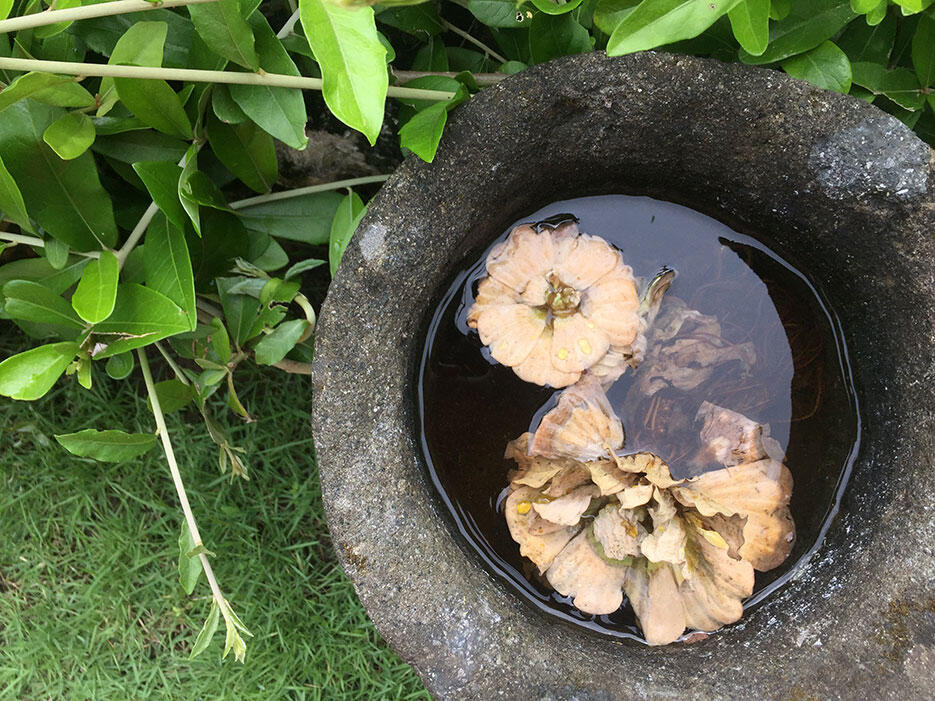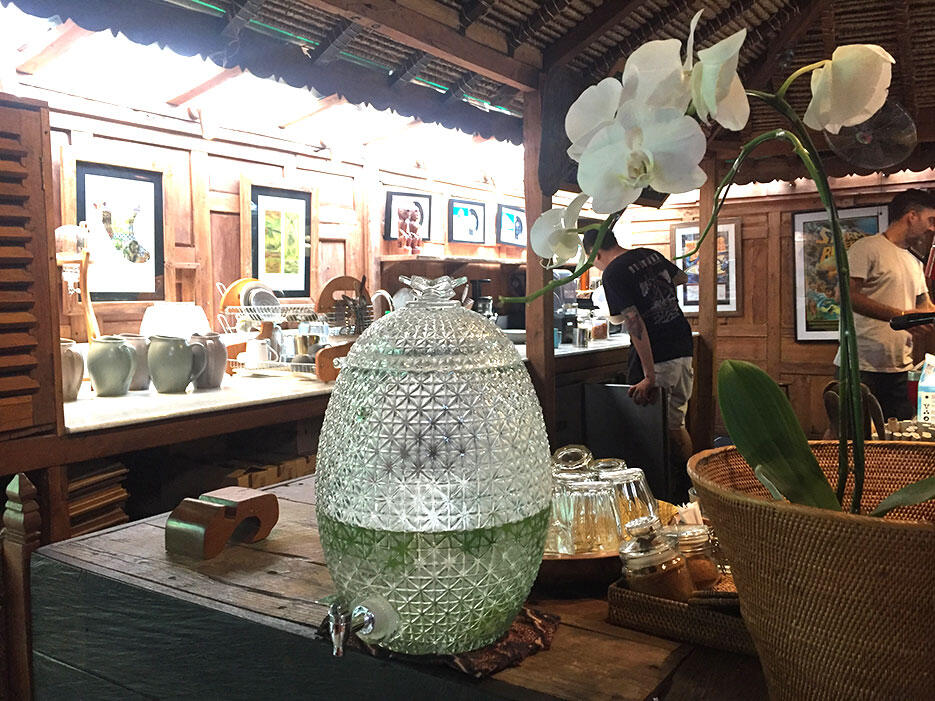 We stopped by Drifter Surf store for some real coffee. The place curates an amazing collection of surfboards, swimwear, sunnies, books, jewellery and all sorts of lifestyle items. I was very proud of myself as not to have bought a single thing!
Mario then took us to Nasi Tempong Indra, a spot for some seriously spicy sambal + rice + fried chicken which is frequented by locals.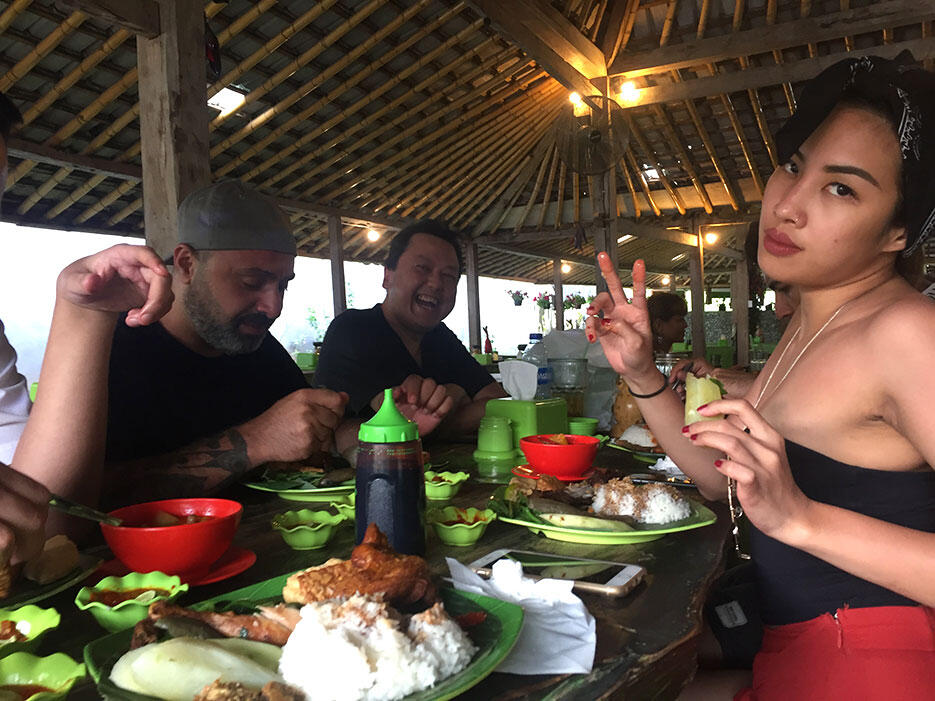 Danny from JK joined us

Murat left for his flight, then there were four. Since we were already in Seminyak area, we headed to La Planca to catch sunset.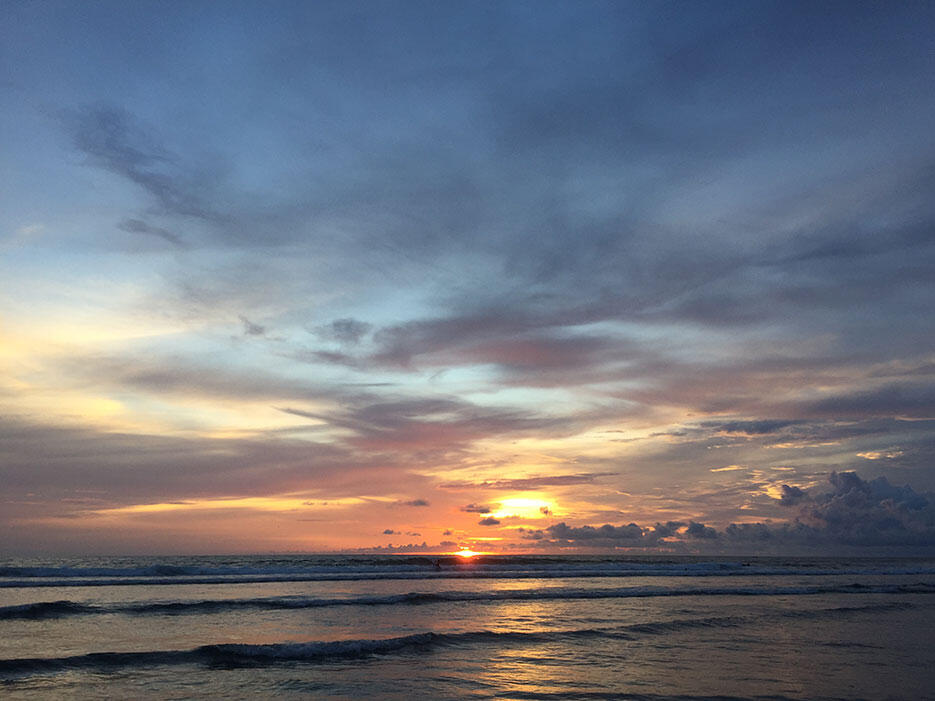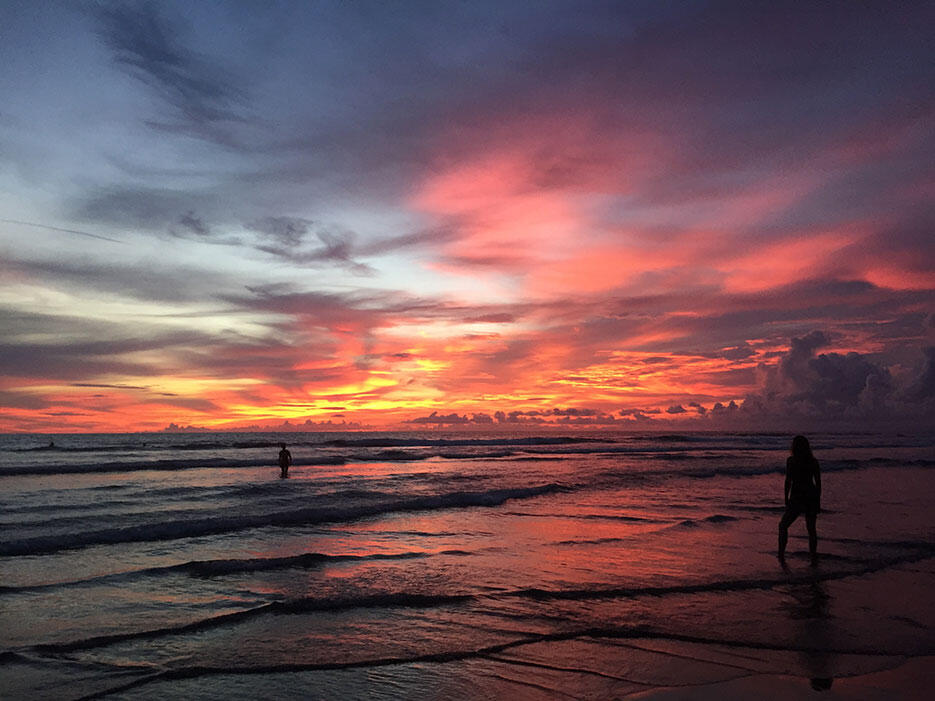 On the way home, Mario insisted on stopping by Pepito supermarket to grab ingredients to cook us dinner of clams in white wine, Greek salad with julienned carrots + peppers + feta, baguette, creamy bacon penne, white wine chicken pan fried with garlic salt + olive oil + onions; everything was delicious. Rahul exclaimed, "Why are you single!?"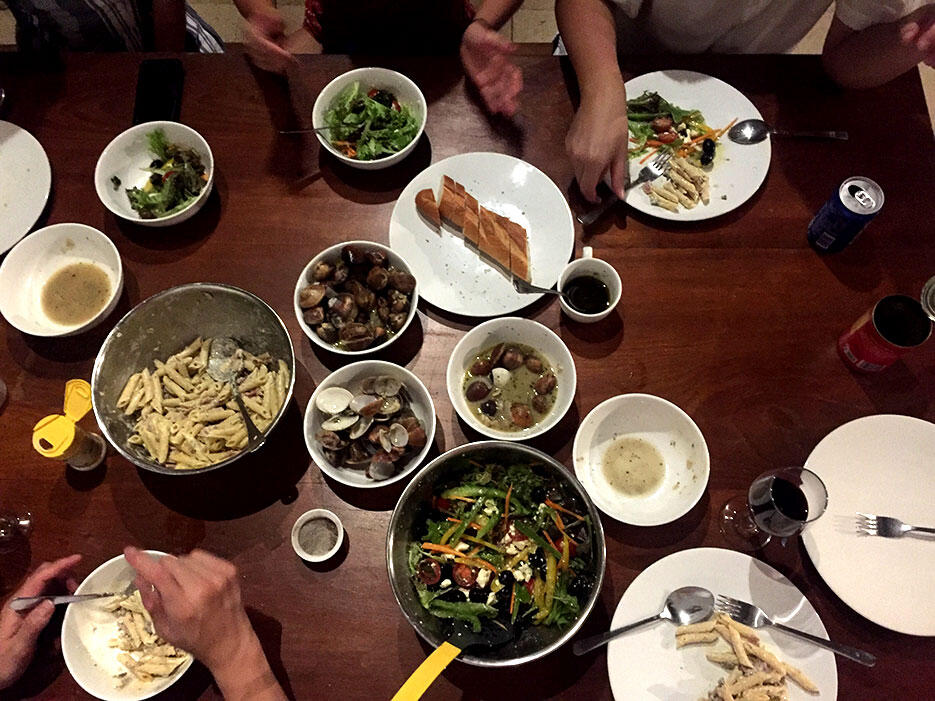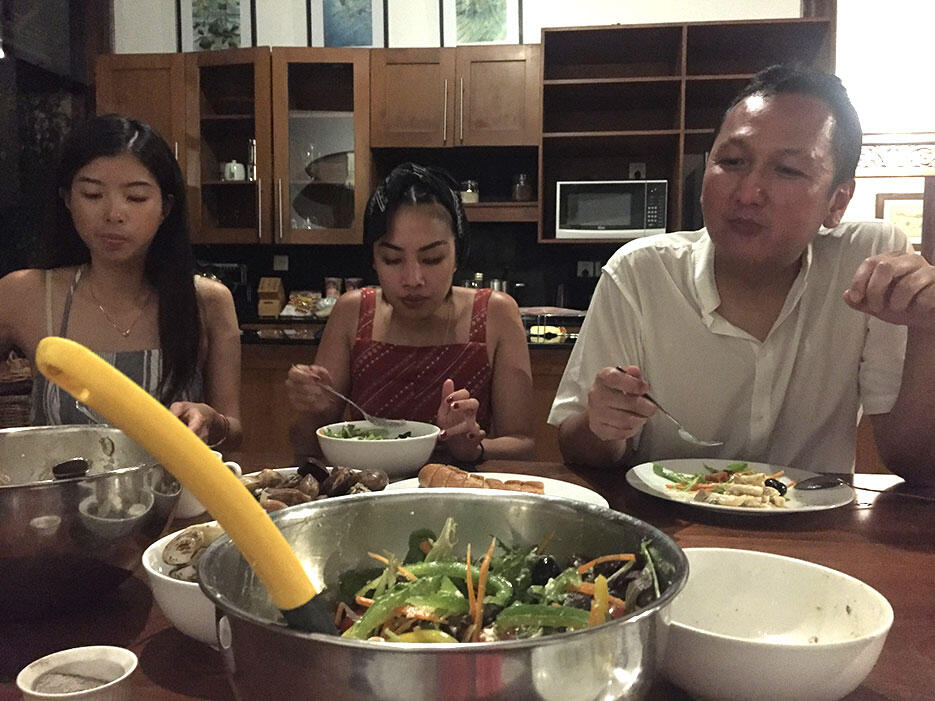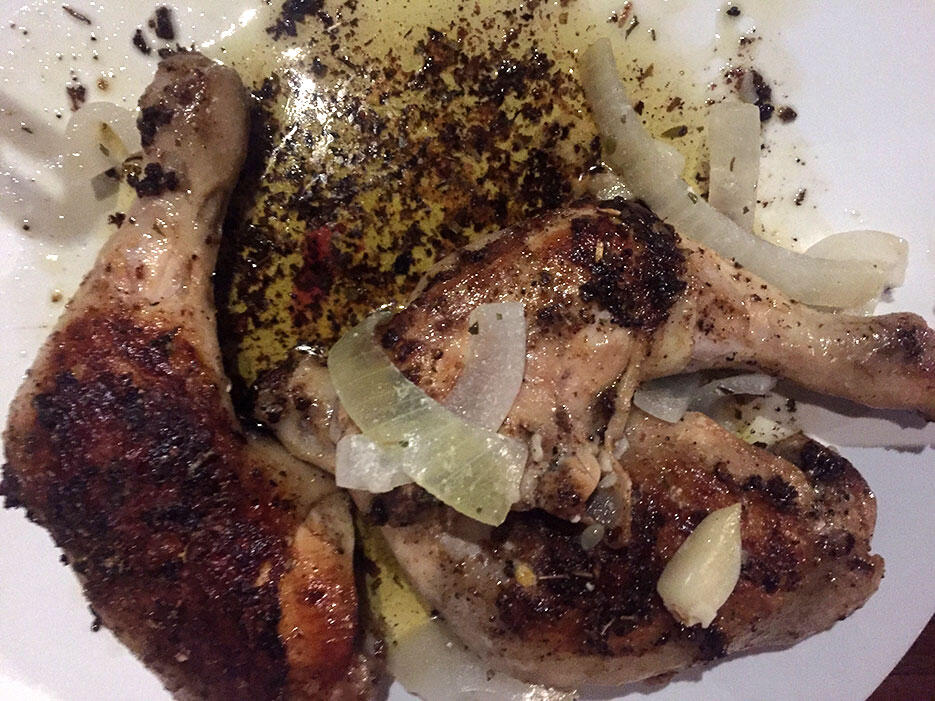 This was so good i licked it clean.
It was our last night, and we ended up star-watching using some apps cos the night sky was unbelievably clear and taking turns to play music… all the way till sunrise!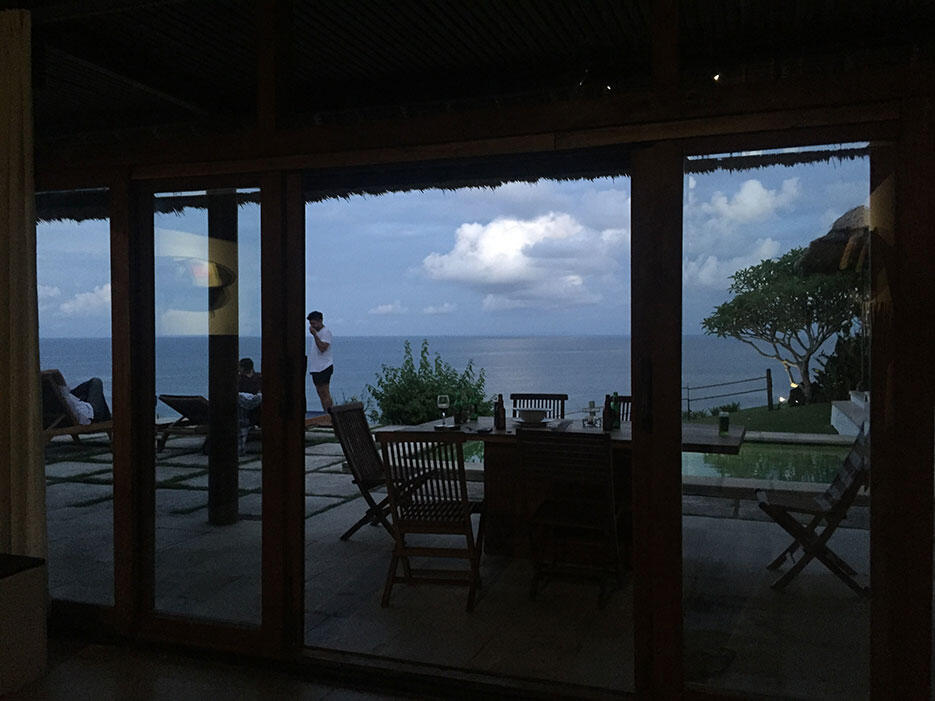 Hurriedly went to bed at 6am-ish, but for some stupid reason i woke up automatically at 9am. This seems to be happening a lot, no matter what time i sleep, i'd wake up at 9am -_- I don' t know if it's an age thing -_-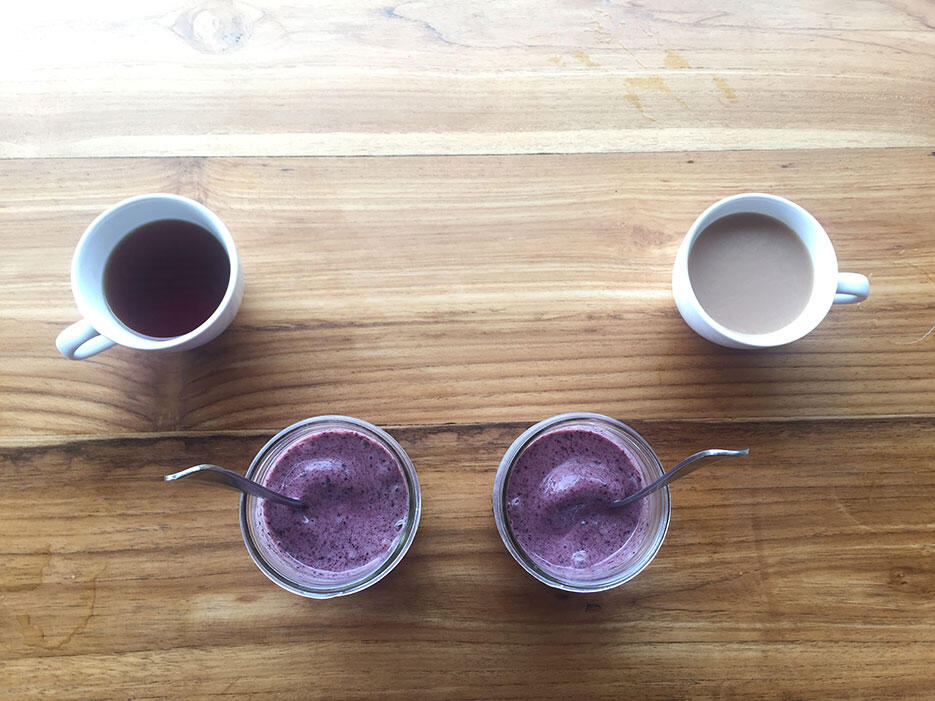 Veron and i ordered smoothies, then we had to pack to get ready to leave for the airport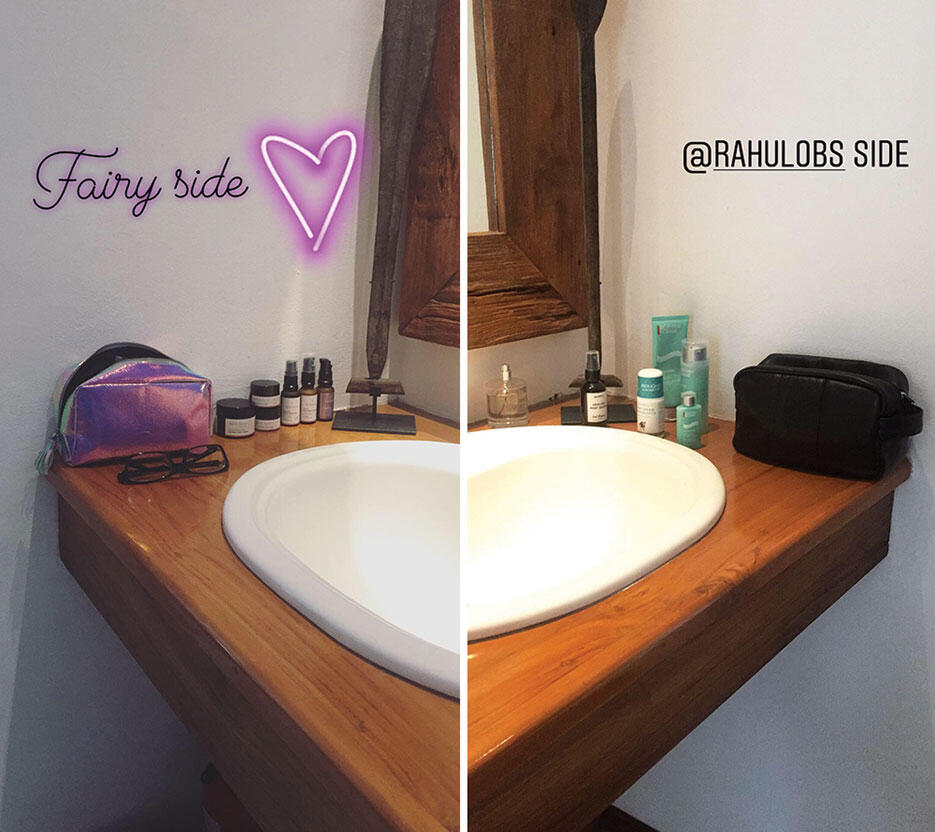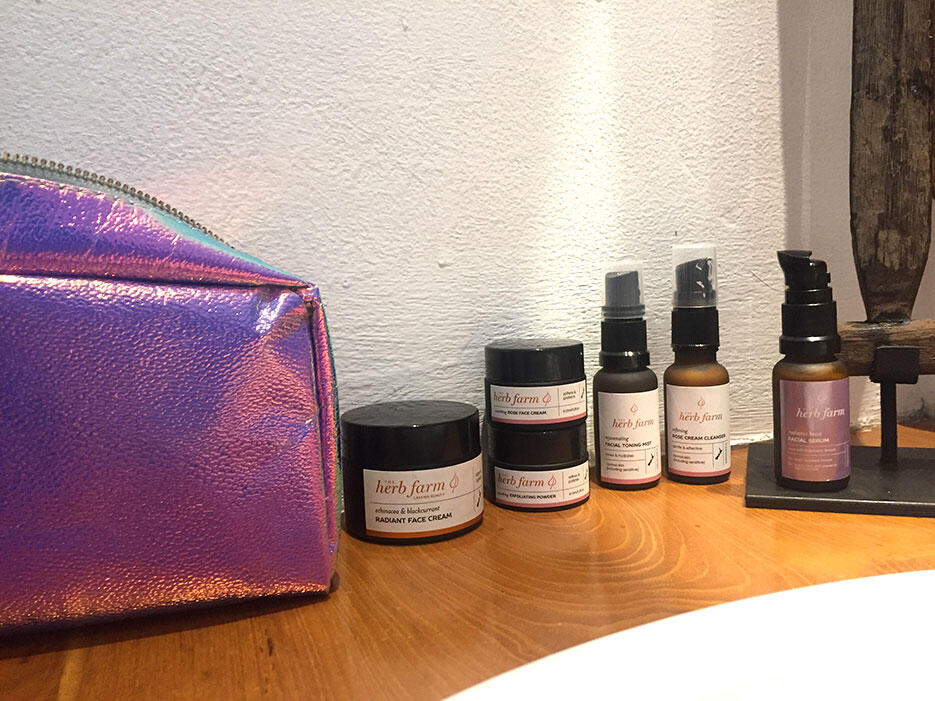 I brought this set of The Herb Farm skincare (you can purchase from TNS Skinlab) to Bali with me. It's 100% natural made in New Zealand with its own organically grown herbs, so i felt it apt to use in an environment like Bali. Plus, a place like Uluwatu Surf Villas is totes into organic and natural ingredients, we love that their breakfast eggs are scrambled in coconut oil!
[Digressed to food rather quickly.]
My fave products from this batch of The Herb Farm has to be the Radiance Boost Facial Serum with elderberry extract (which is high in bioflavonoids to defend skin against stress, pollution and seasonal changes) that evens skin tone + pigmentation, while also rich in antioxidants to remove damaging free radicals.
The other items pictured include the Skincare Minis set which is the cutest size and perfect for traveling. The Rose Cream has a soothing scent that made me feel ready to relax before bed, and the Toning Mist is a great size for handbags. Actually they're all suitably-sized to carry everywhere… gym, out and about, etc. This set would go on my Gift List for gfs who love organic products.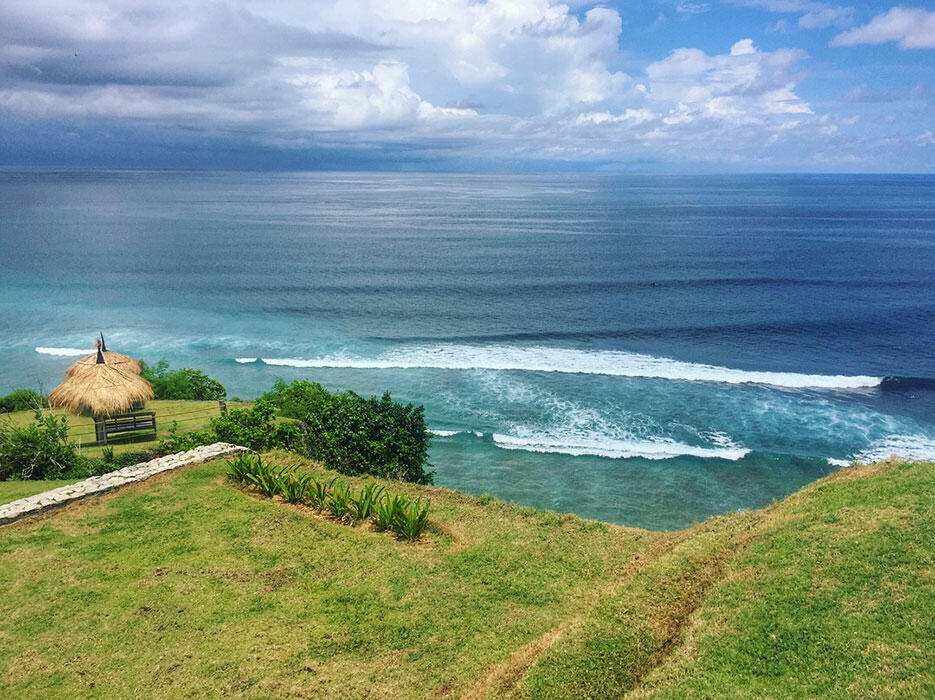 Last look before leaving the villas, till next time for sure!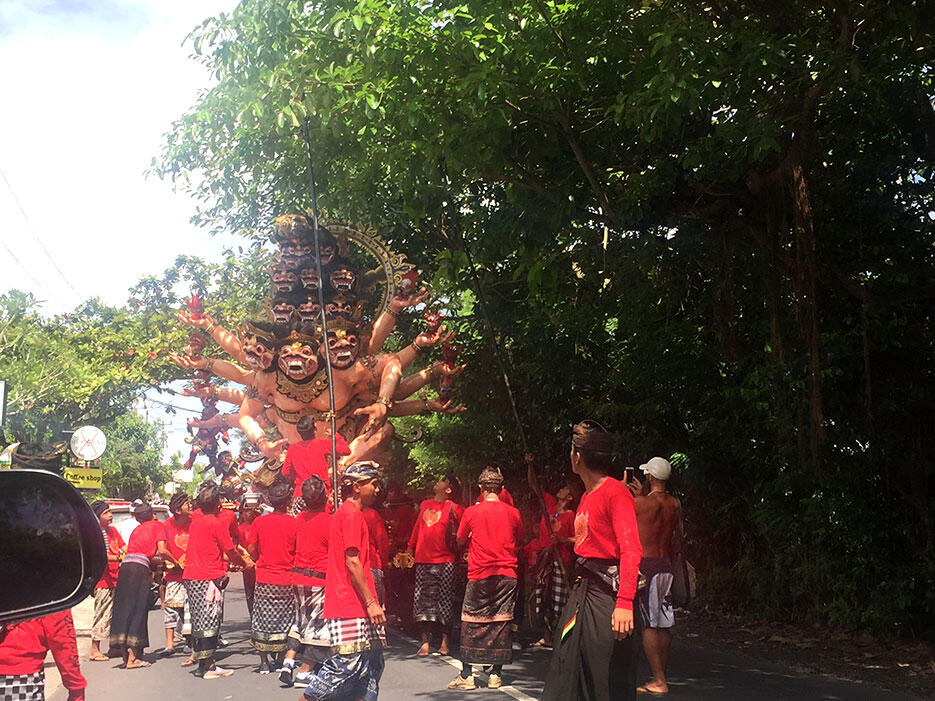 It was the day before Nyepi, so all the ogoh-ogoh were making their rounds on all the main roads. Bali shut down its airport for 24 hours on Nyepi, so it was the most terrible idea to fly out (along with thousands of people) the day before! Never travel in and out of Bali day before and after Nyepi if you can help it!
+ + + + + +
** Lastly, a note of something that i tell lots of friends, but failed to ever mention on the blog:
Every time i go to Bali, i bring my water bottle with me which i can fill up with mineral water when and where possible. One must remember that Bali is an island, with millions of tourists, which in turn produces tons of trash. Think of all the items / products that are flown in to cater to so many people, with no system of getting the waste off the island. Where does it go?
For a long time, lack of education in taking care of the environment caused the people to simply discard trash into land dump sites, rivers, and the ocean with an 'out of sight, out of mind' attitude. The tides would collect the trash into particular coves or rubbish 'islands'… which more conscientious beings would then raise manpower and funds to clean up.
If you love Bali, think about the trash you produce when you visit, and try your best to reduce it. Yes, there are lovely organisations like eco-bali.com; but how do you know how the resort / villa you're staying at disposes of their waste?
I usually take my plastic beauty product bottles back to KL where i can recycle them, and i recall Lexie would intentionally purchase soap sold in cardboard when she's living there.
Not just Bali, but any island! <3