In the middle of June, i was one of three judges alongside Loshini John, Brand Manager for Nespresso Malaysia, and Jason Loo, Malaysia Barista Champion for three alternate years and Top 7 at the World Barista Championship 2017; for a mini barista competition held at the Nespresso Pop-Up in Pavilion KL.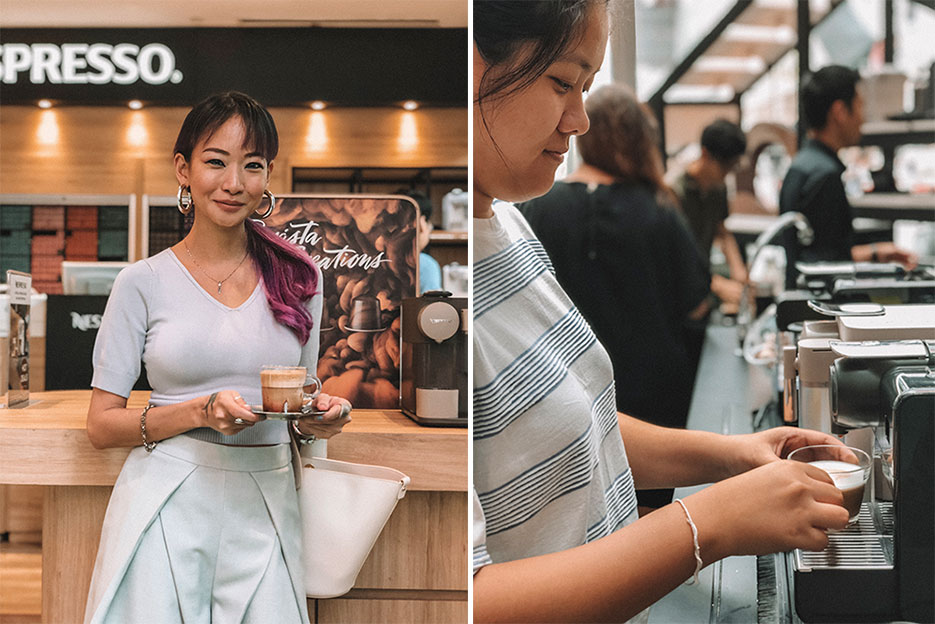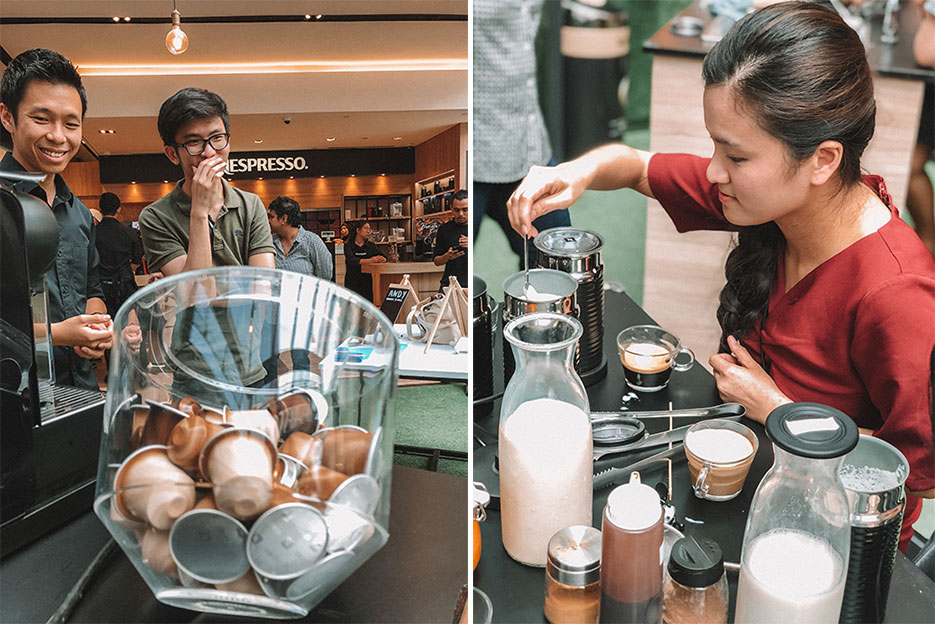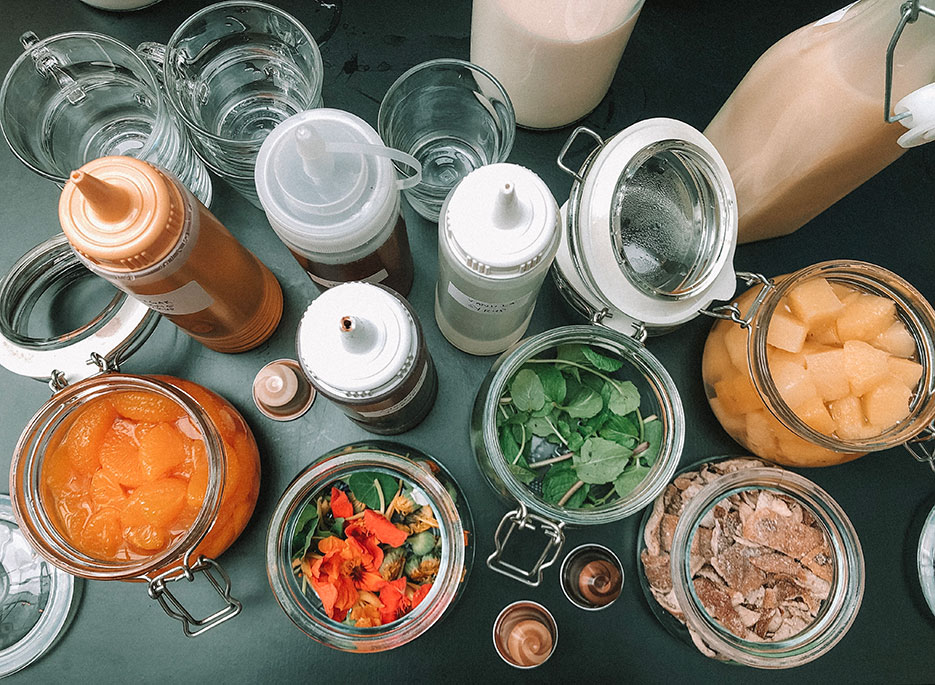 The #BaristaCreations Competition rounds consisted of:
Round 1: 4x Participants
Create one Mocktail Recipe.
Judging Criteria: Taste, Aesthetic, Creativity on usage of ingredients.
Round 2: 3x Participants –
To make a Nespresso drink using ingredients that people in other parts of the world use to make coffee like cinnamon, cardamom, gula melaka, edible flowers, mint, etc.
Round 3 FINALE: 2x Participants
Create latte art using milk foam and stencil on two drinks.
Plan, design and form stencil.
Judging Criteria: Texture & taste, latte art creativity, rationale.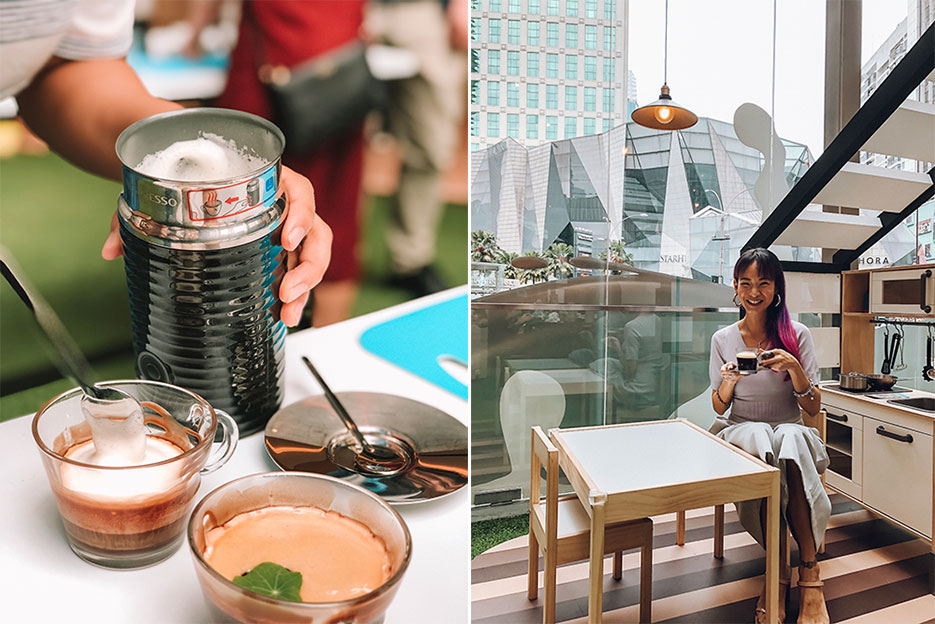 While the contestants worked on their drinks during rounds, i sat cute and played being a big kid in the children's corner of the pop-up. While having more coffee. I was definitely on a coffee high that day!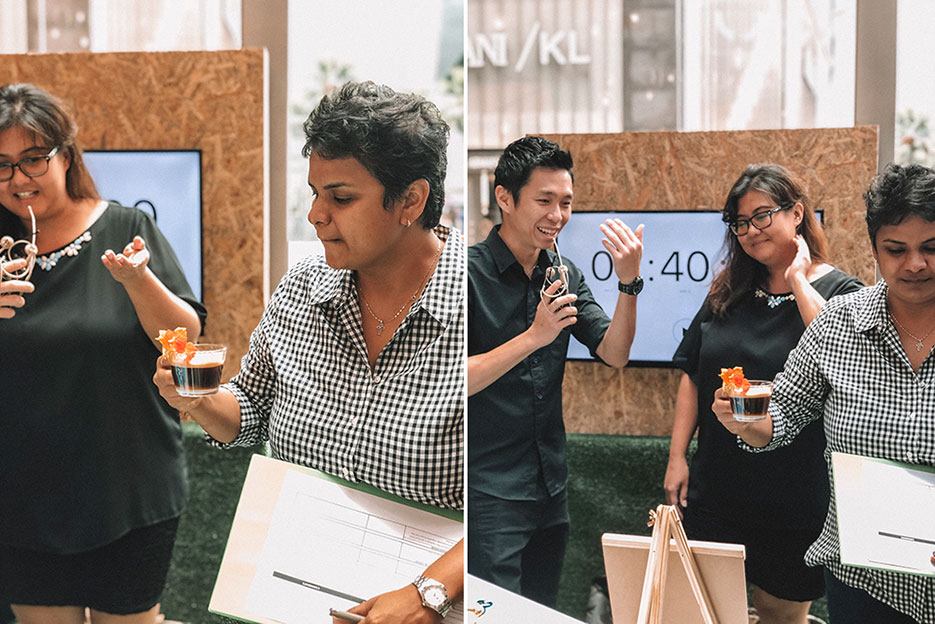 Loshini tasting this entry with all seriousness. I recall loving the taste of this one from Round 2, it had surprising layers of flavours that complemented when combined.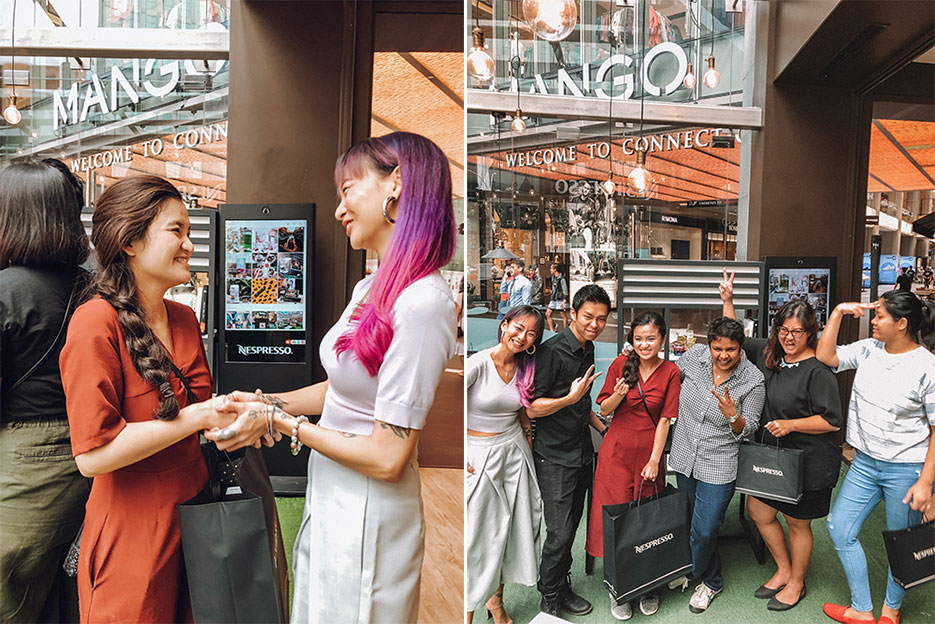 It was pretty close in the last round. Congrats to Fiona for winning an Essenza Mini machine!
There were more serious group shots post-comp but i decided to just post the fun one 😀
+ + + + + + +
Below was blogged before the competition:
This is how i've mostly been having my coffee at home these days – poured over ice!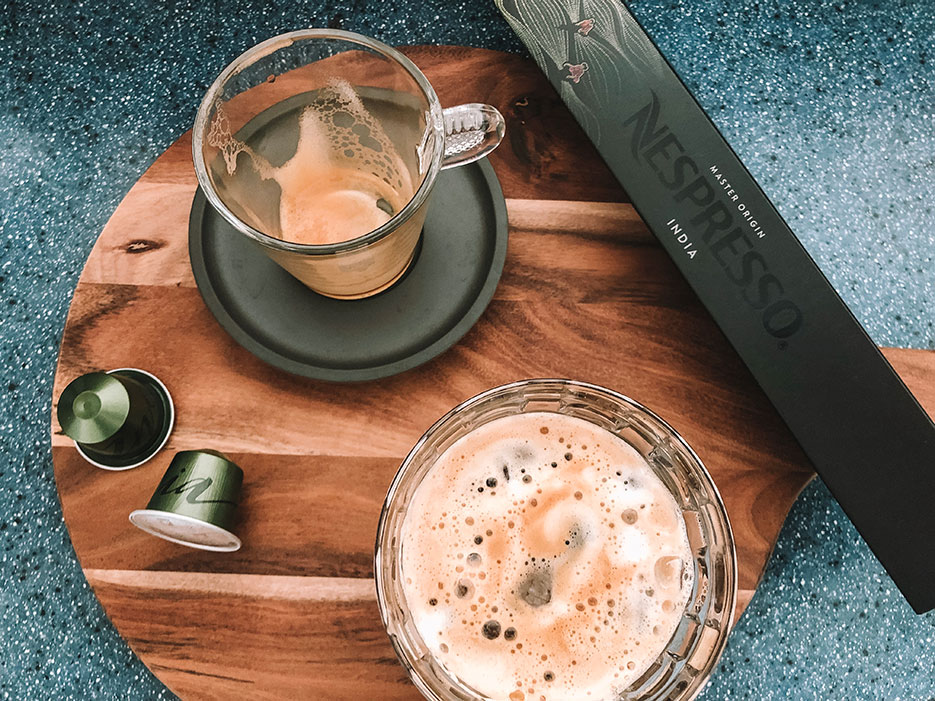 Val and i are currently into these India capsules, tho really, i should be talking about these new Barista Creations that Nespresso has been shouting out about!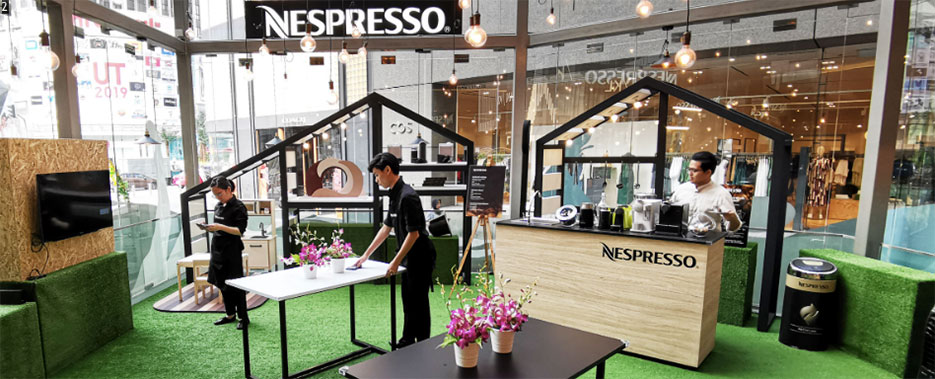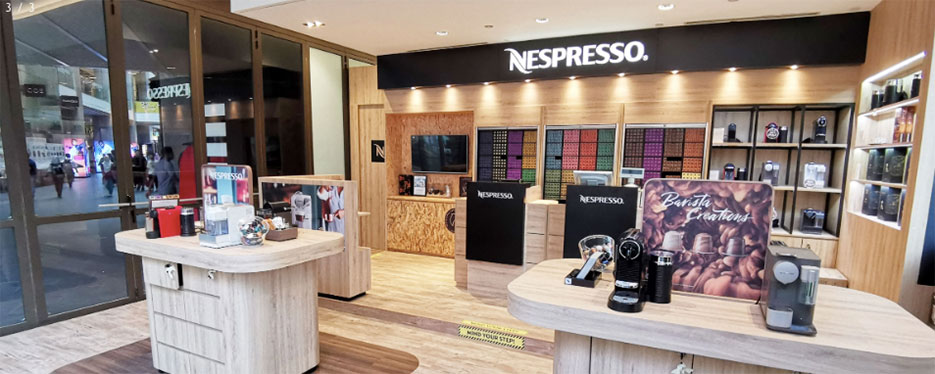 The Nespresso Pop-Up at Pavilion will be there till end of August 2019!
It's just outside the main entrance of Pavilion mall in the heart of KL and you can try complimentary coffees from their new Barista Creations range. Now you know where to get a fix.