I love elements that complement each other - whether it be ideas, concepts, human connection, other forms of beings - the list is endless! This is reflected aesthetically in my space, as I tend to group objects and gadgets according to form and function.

Val just got me those cats on the right, saying it's us. Meow!
The best things come in pairs 😉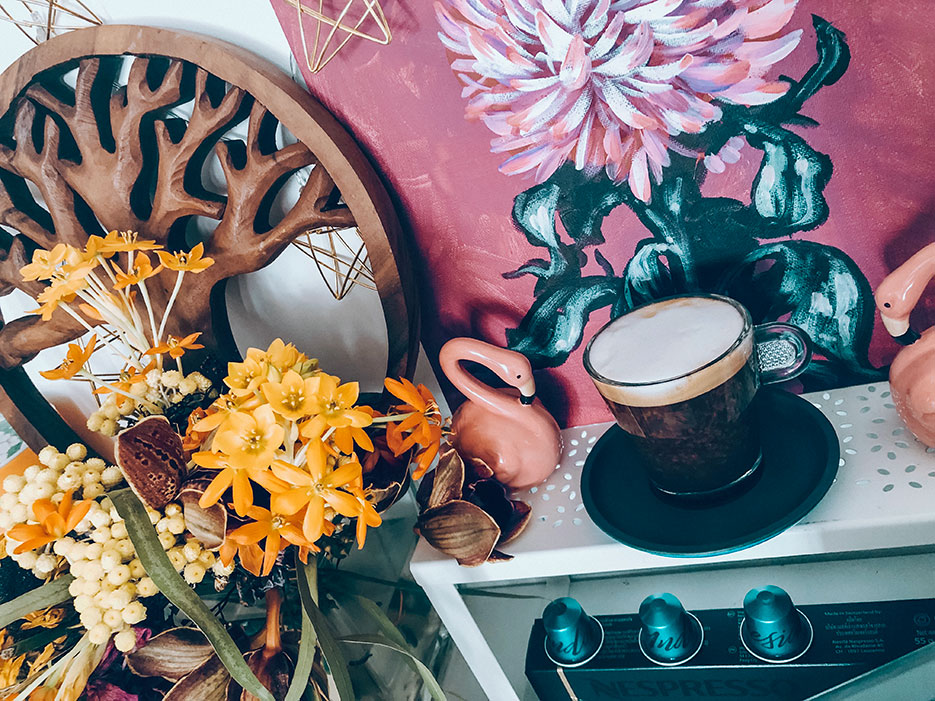 I also just received an Aeroccino milk frother which I never knew existed... to further extend the abilities of my Nespresso machine!
Now I can combine freshly frothed almond milk with my coffee at home with incredible ease and speed!
Milk coffee isn't a novel concept by any stretch of the imagination, but it's not something one can easily make at home by just splashing in a dash of milk. There's a major difference when it's heated up to the right temperature and frothed wonderfully (with zero effort on my part).
Where once I was only indulging in milk coffee outside at meetings, now I'm constantly using the frother to include almond milk to smoothen up my afternoon cuppa. It's such a fun and nifty gadget to use, and pretty small so it doesn't take up much countertop space.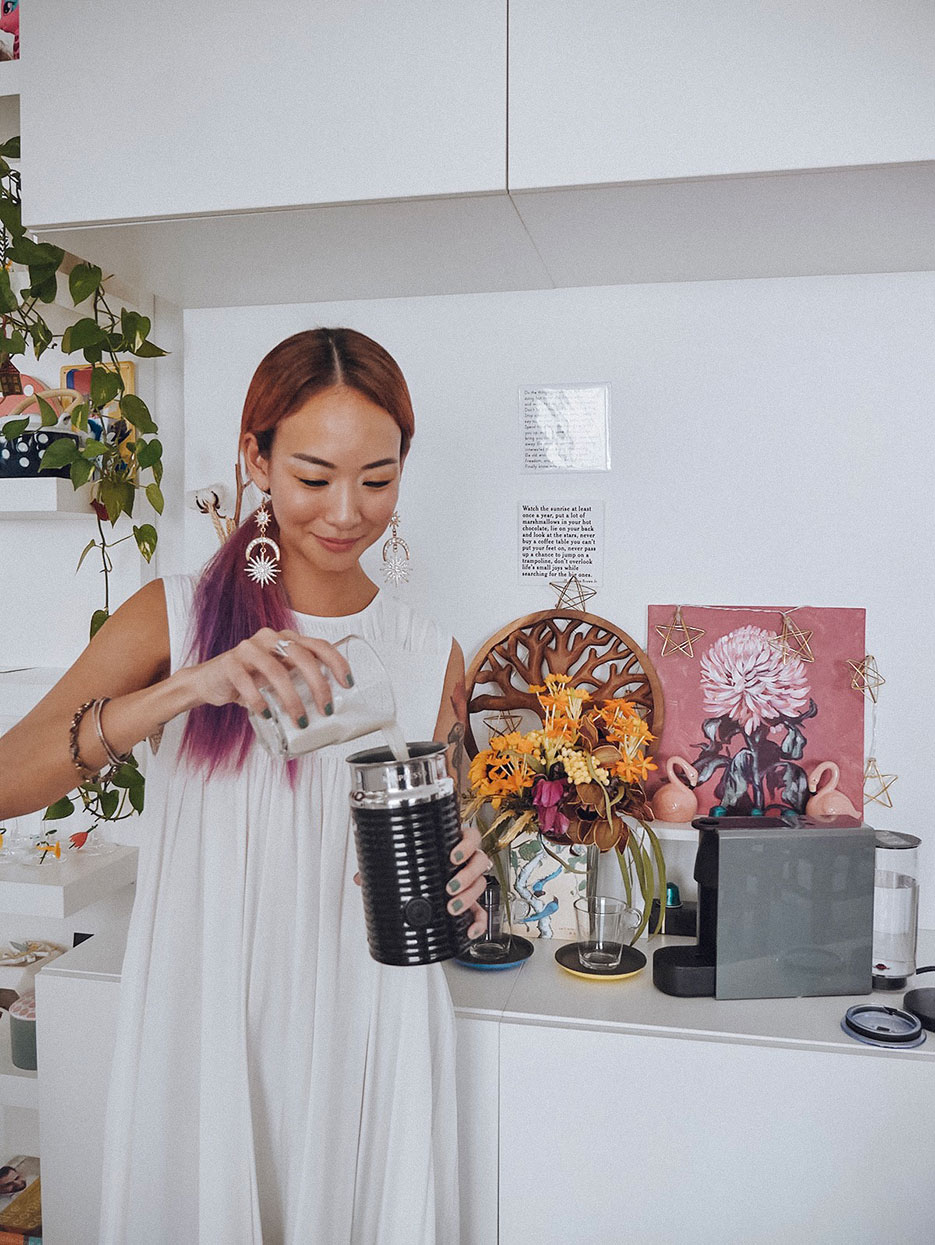 I start off by pouring some almond milk into the Aeroccino milk frother.
Inside, there are some embossed markings showing the minimum or maximum amount I have to pour in.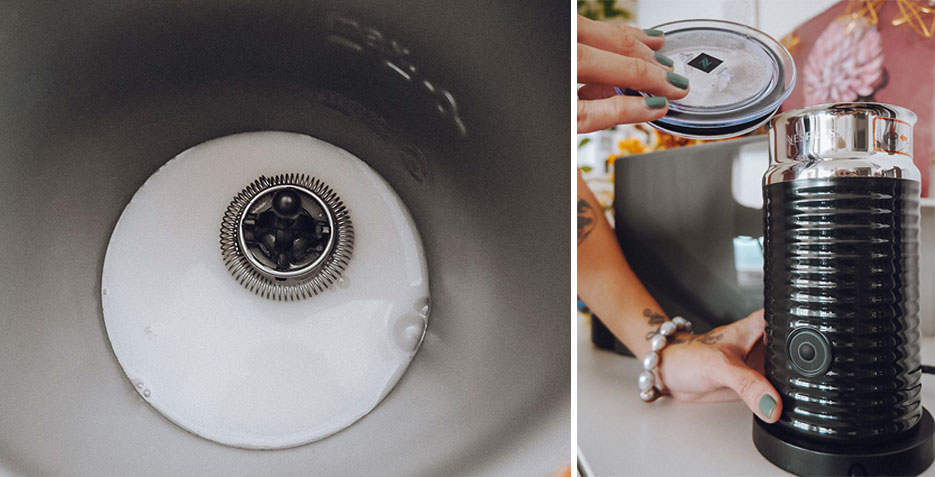 Then I just pop the lid on, press the button once and let it run for a minute.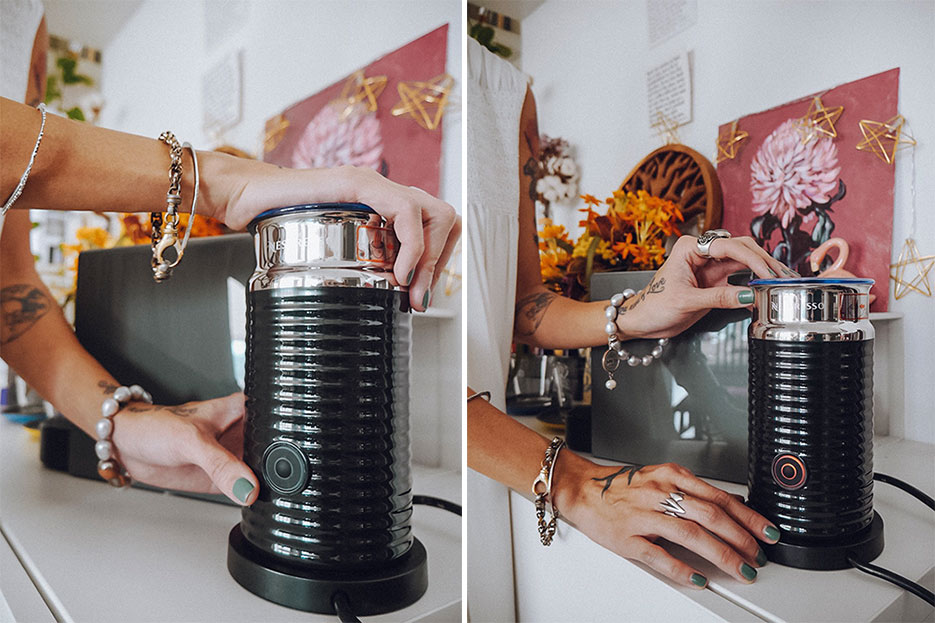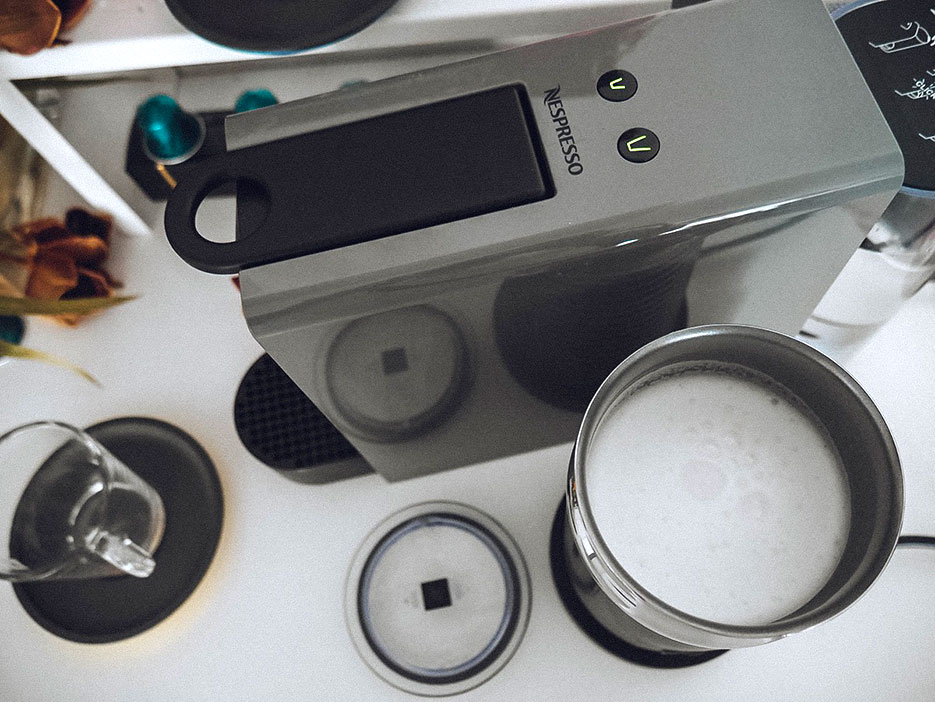 Milk looks way more enticing when it's frothed!