Italy.
One of my favourite countries in the world, to the point that it lists as one of the places I would move to for its effervescent culture and lifestyle. My first time in Italy was so long ago that I couldn't find pictures of it because while digital cameras has already existed, cloud storage did not. XD
My dad took us to Venice in the early 2000s, and I continued exploring the rest of the country and its many unique spots many years after. I love Italy so much; I have a gigantic tattoo of Italian gelato on my arm, and a sailboat representing the catamaran which I traversed Southern France and Italy in.
I always tell people that once you eat pasta in Italy, your standards will increase to heavenly heights and the only way to taste it again… is to go back! Sometimes, I dream of the pasta in Bologna because it's that special, being handmade by little old Italian ladies in the afternoons day after day, year after year. No new chef can replicate the energy that goes into food to taste like how local veterans make it!
Besides flavours, Italy is just so RICH in culture.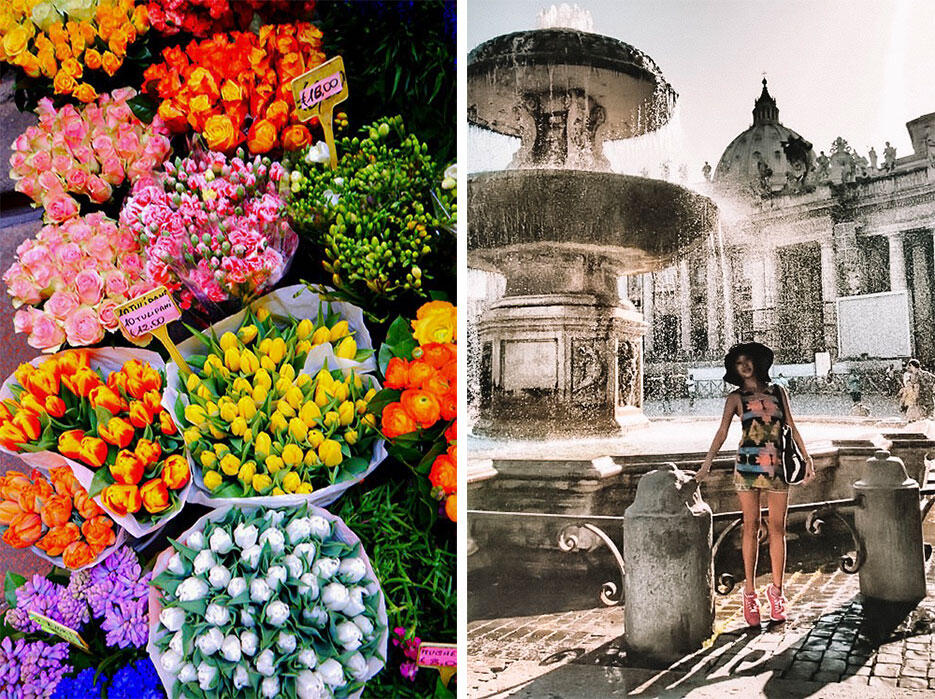 These are photos shot from more than a decade ago, hence the super short hair!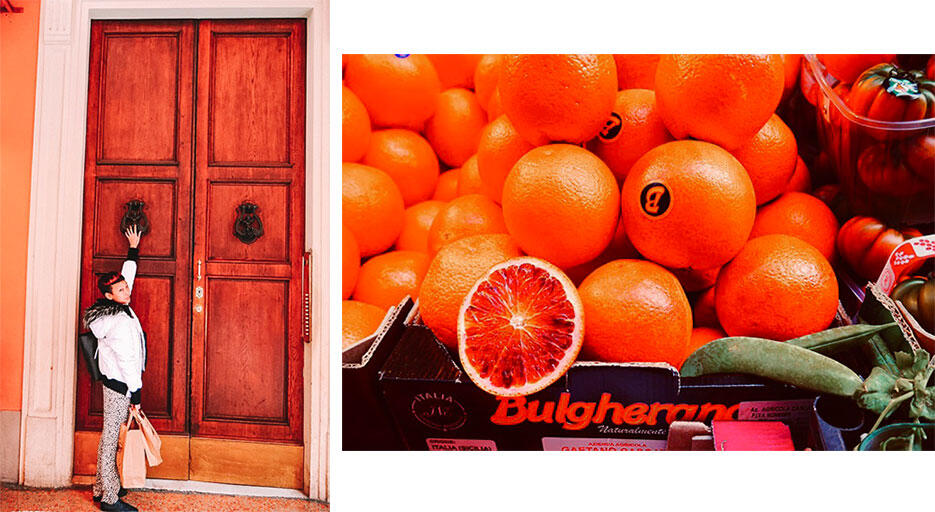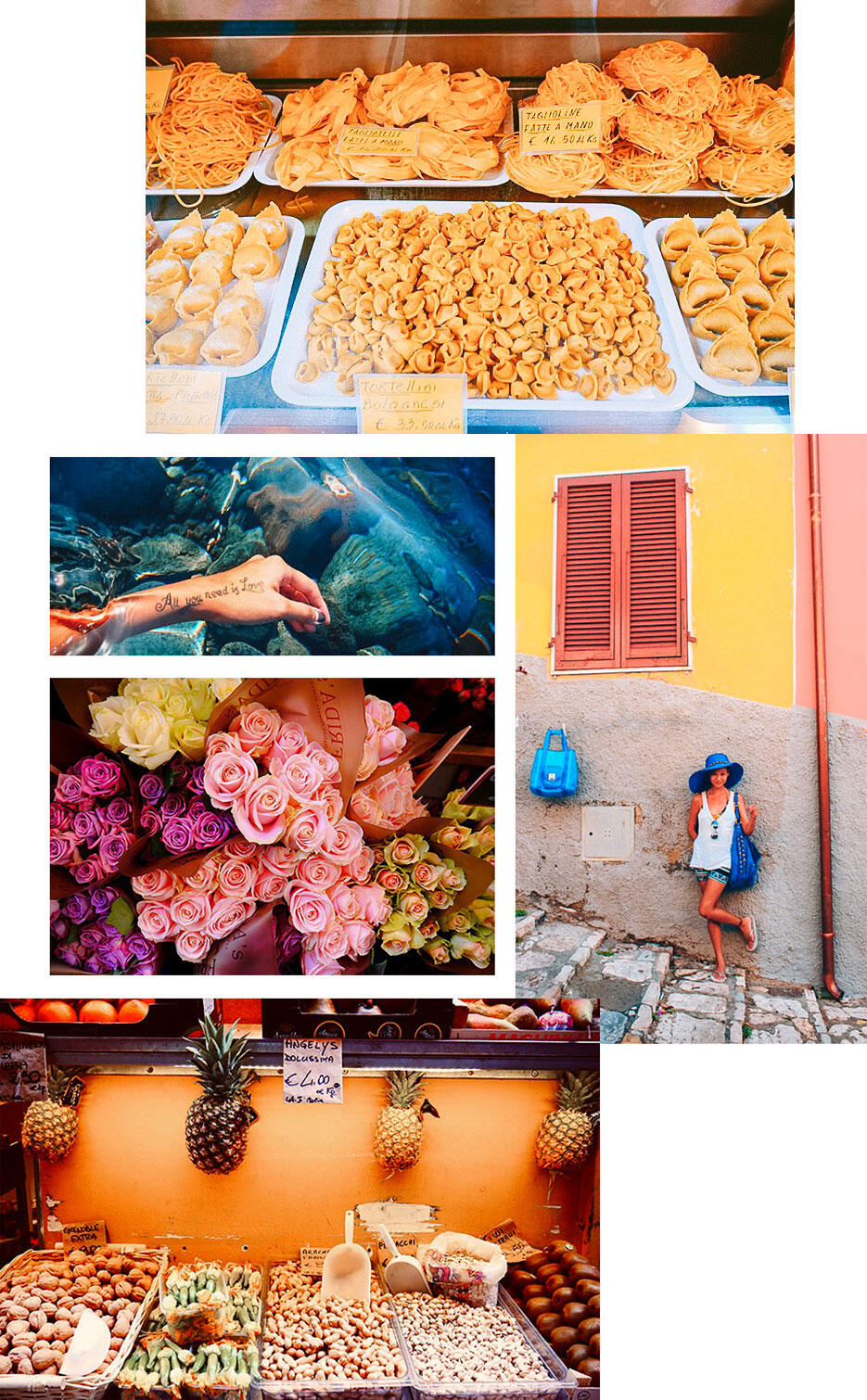 Buongiorno! Grazi mille!
The remnants of Italy's history linger proudly in the 21st century with its current music, architecture, people, and food. Italy was even the main port through which all coffee passed before being sent across the continent, first receiving beans that came from ancient Ethiopia and subsequently mixed with Indian Arabica.
Legends say that 18th-century Venice saw intellectuals and artists socialising in coffee houses whilst indulging in music and literature. Imagine what a time to be alive back then!
We can't travel back in time, but we can evoke historical atmospheres via taste and scent, like how Nespresso's Coffee Houses flavours hope to capture. Through complex flavours of their new limited edition coffee blends, each Nespresso Coffee Houses flavour transports us to two distinct moments in history where coffee culture has since thrived, paving the way to the coffee we enjoy today.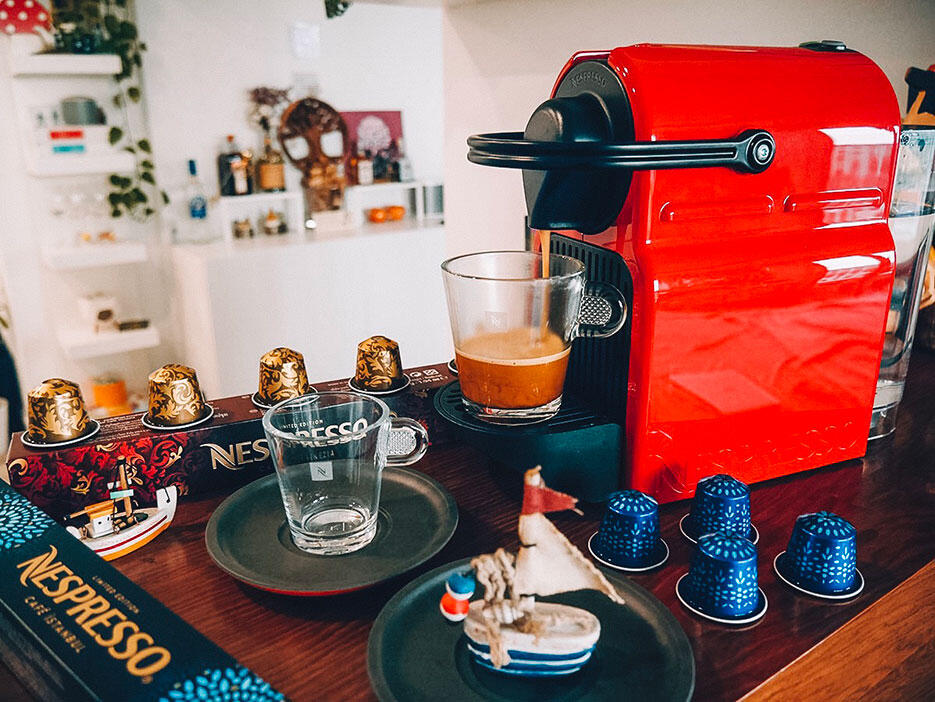 I was gifted the Caffè Venezia and Café İstanbul capsules to try, which you can get at their boutiques in Gardens Mall, 1 Utama, or online!
Caffè Venezia, recognizable from its golden baroque capsule design, is potent, complex and fruity with wild and floral notes. Lots of depth for someone who loves their coffee strong but not too intense!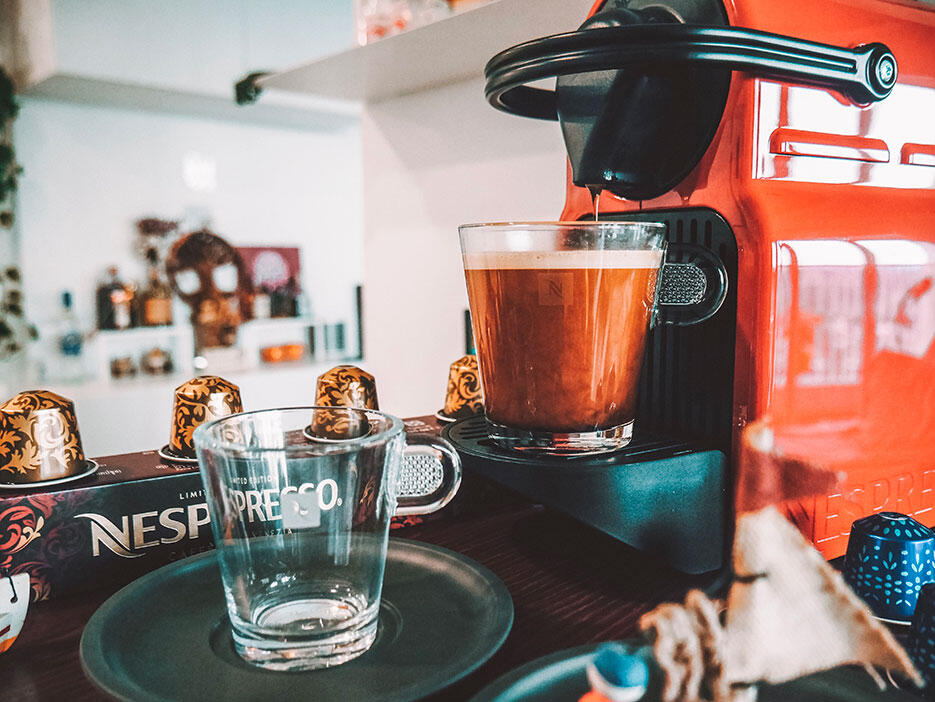 This Inissia machine has been a godsend – it's been so quick to prepare coffee for guests the past few months, and I don't have to pop outside for a pick-me-up anymore!
The rich, generous foam naturally formed during the brewing process is called crema, and is a main characteristic of Nespresso coffee.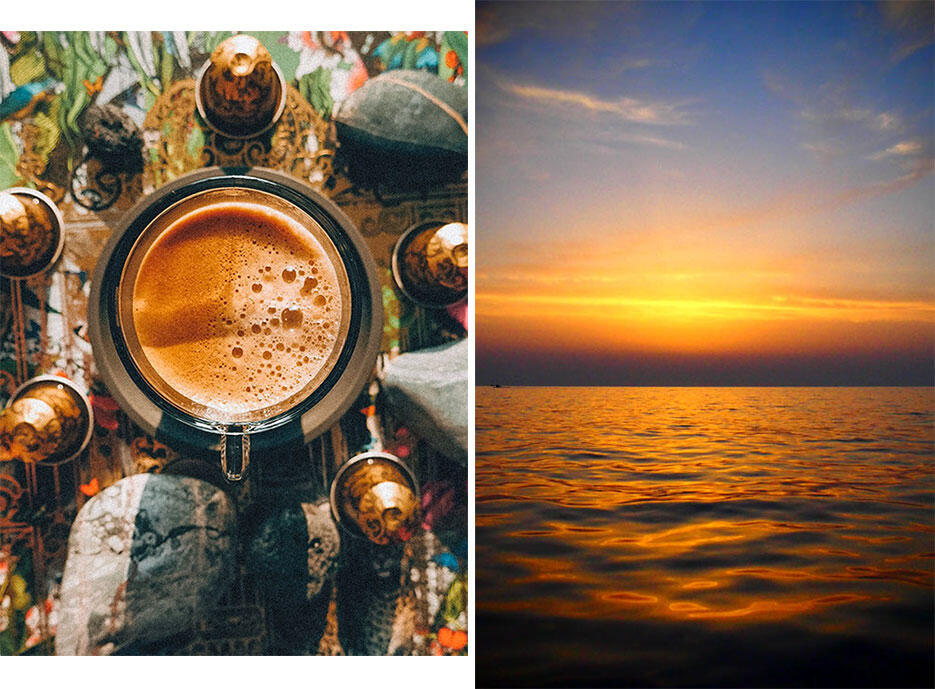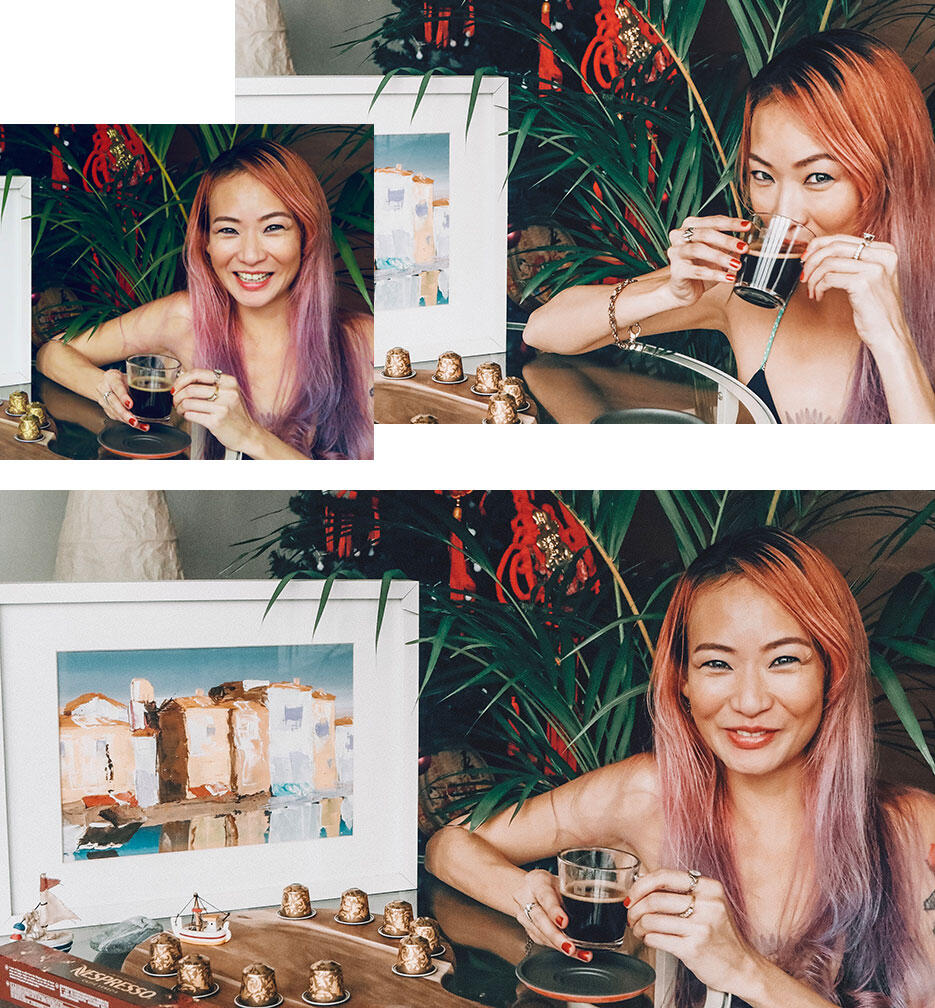 Apparently, that is my naughty face when I'm up to something, according to my photographer Mr. Valentine.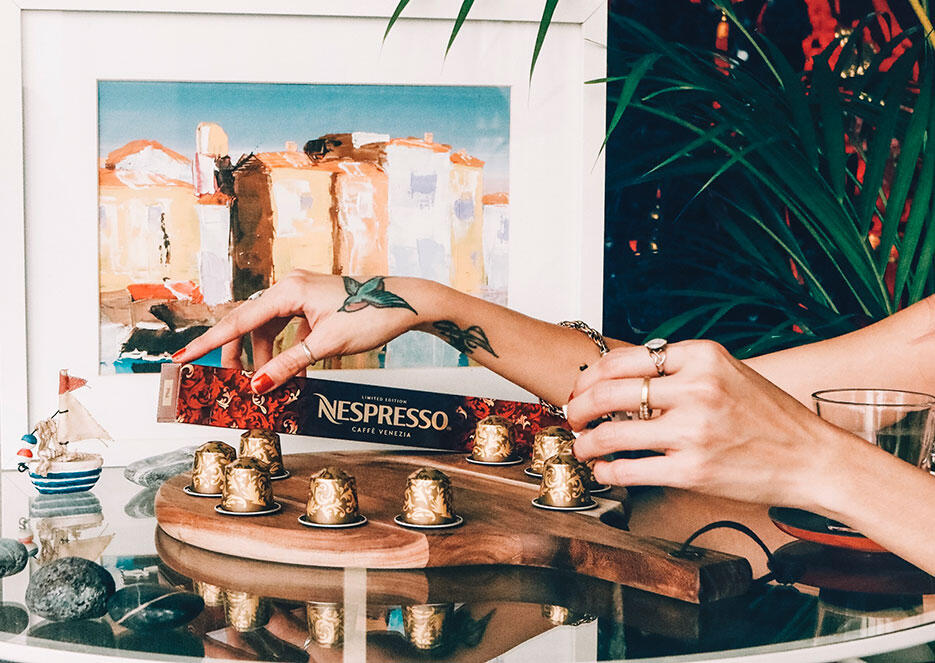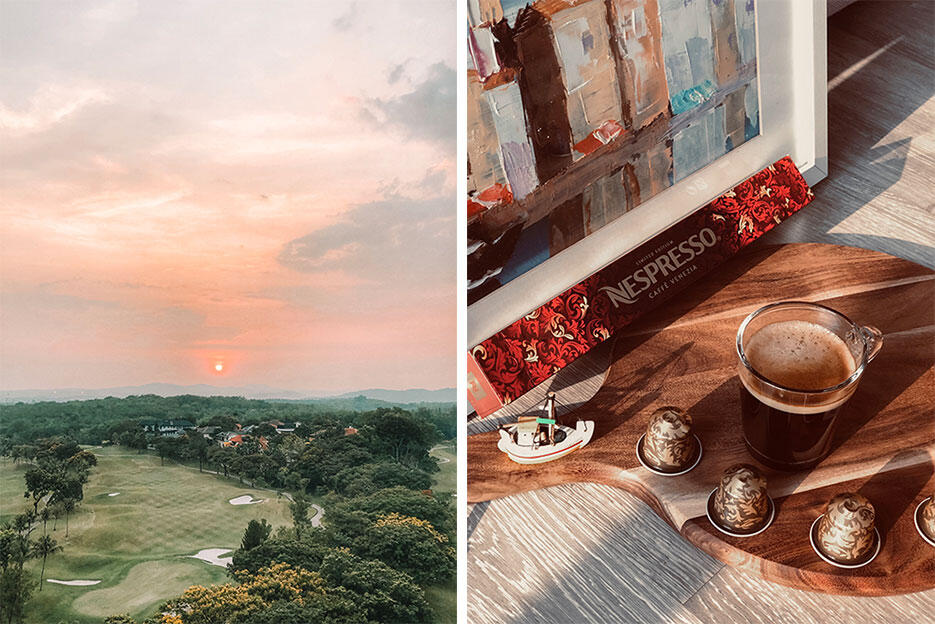 Now that we're on the subject of history, here's a short background on Nespresso – the brand began with the idea to empower anyone the ability to create the perfect cup of espresso like a skilled barista, without having to step out of the comfort of your home or office.
Founded in 1986, its invention has redefined and revolutionised the way millions of people enjoy their espresso coffee and shaped global coffee culture. The ubiquitous Nespresso machine can be spotted in many restaurants and hotels you step into the world over, ready to deliver high-quality coffee experiences regardless of where you are.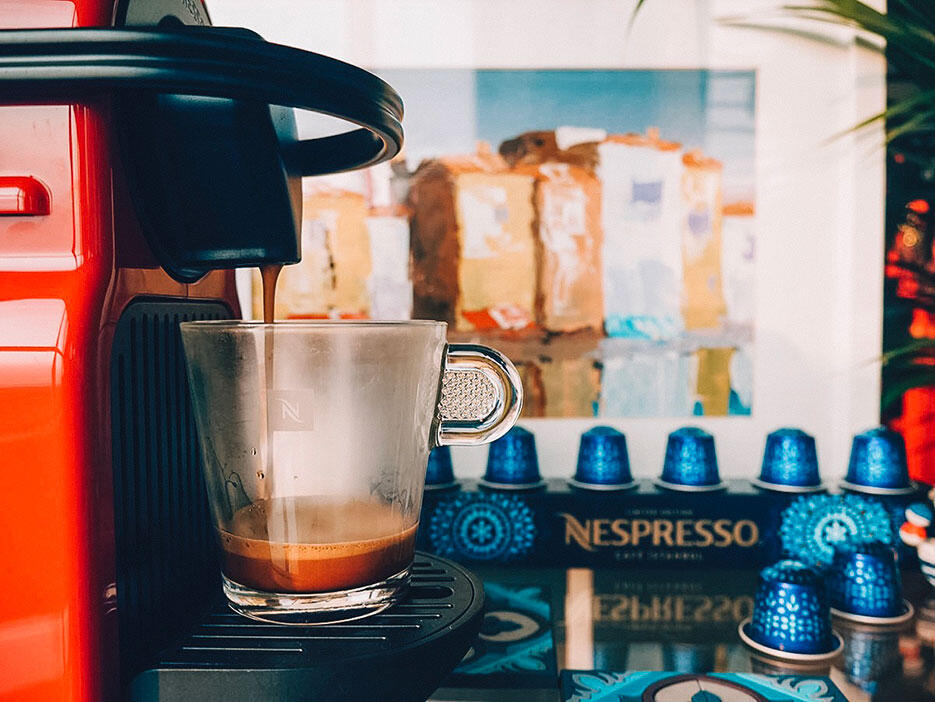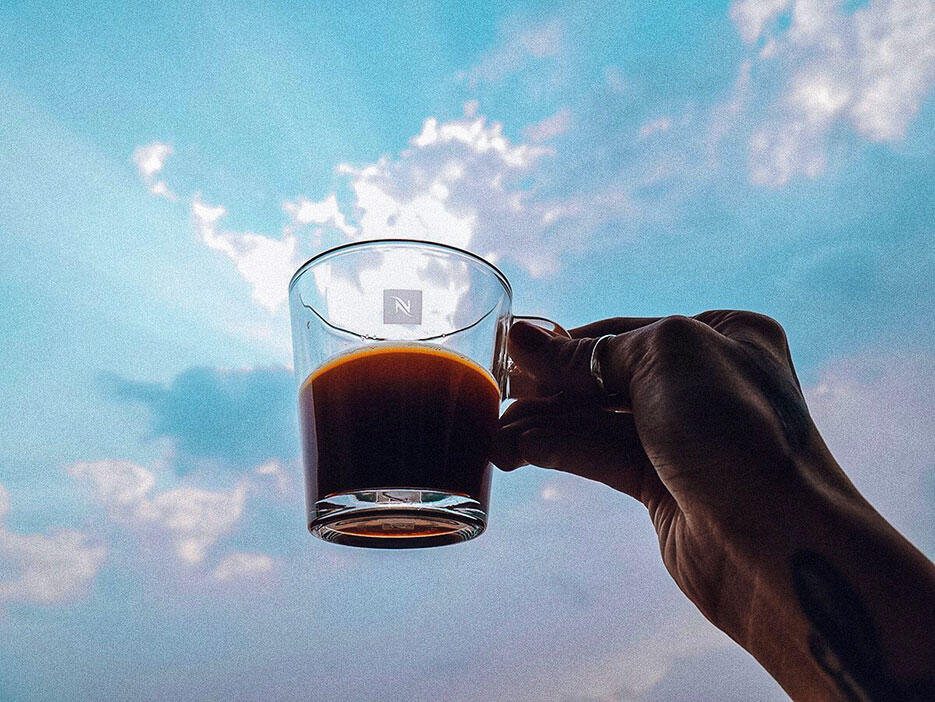 If you're curious to try it for yourself, drop by the Nespresso Boutique at The Gardens Mall, or their pop-up at 1 Utama Shopping Centre soon because it's only for a period of time. If you already have a Nespresso machine and want to try the Limited Edition capsules, you can order them online at www.nespresso.com/my/
This post was brought to you by Nespresso. ?☕
#coffeehouses
#CafeIstanbul
#CaffeVenezia
#NespressoMY