These are the rest of my pictures from my most recent trip to Tokyo for the Uniqlo SS16 press preview!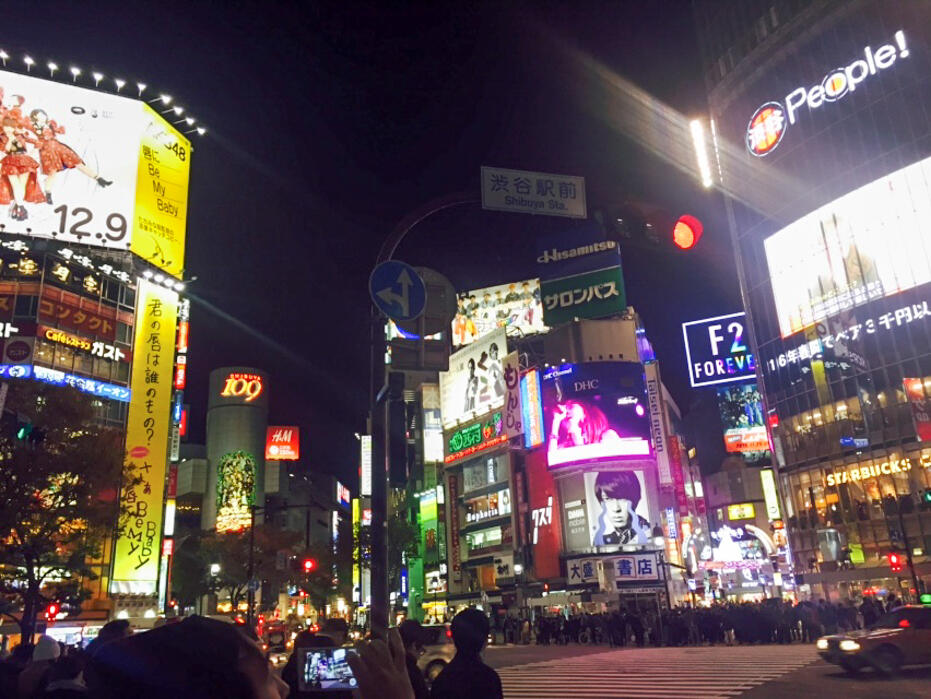 We were put up at Cerulean Tower in Shibuya. I took a walk out for dinner by myself the first night.
Didn't really know WHAT to eat and found the Ichiran ramen shop by pure chance.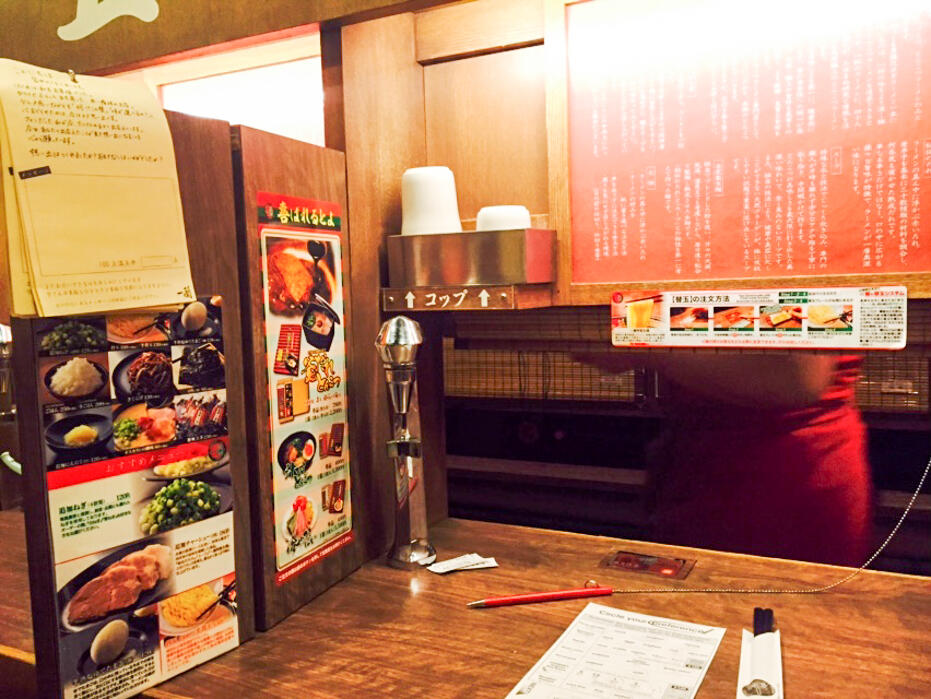 It was the perfect place to eat alone cos the restaurant consisted of two rows of little booths that faced the kitchen in the middle.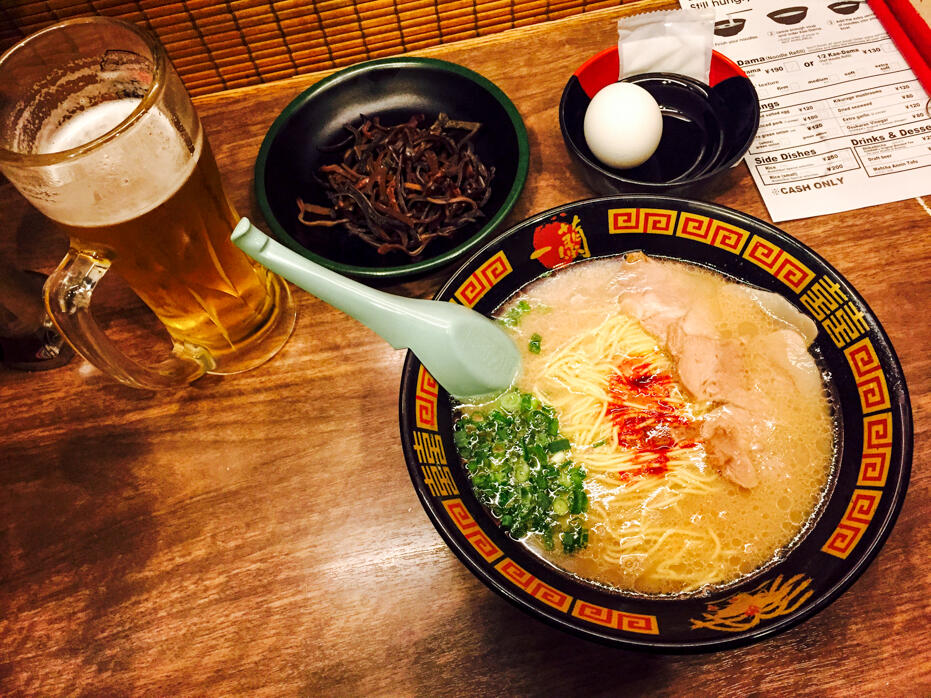 I took some random shots throughout the trip which Andrew edited into the video below! His first video editing attempt! Yay Andrew!
We're still getting the hang of how to edit videos so… smaller fonts and faster shots next time!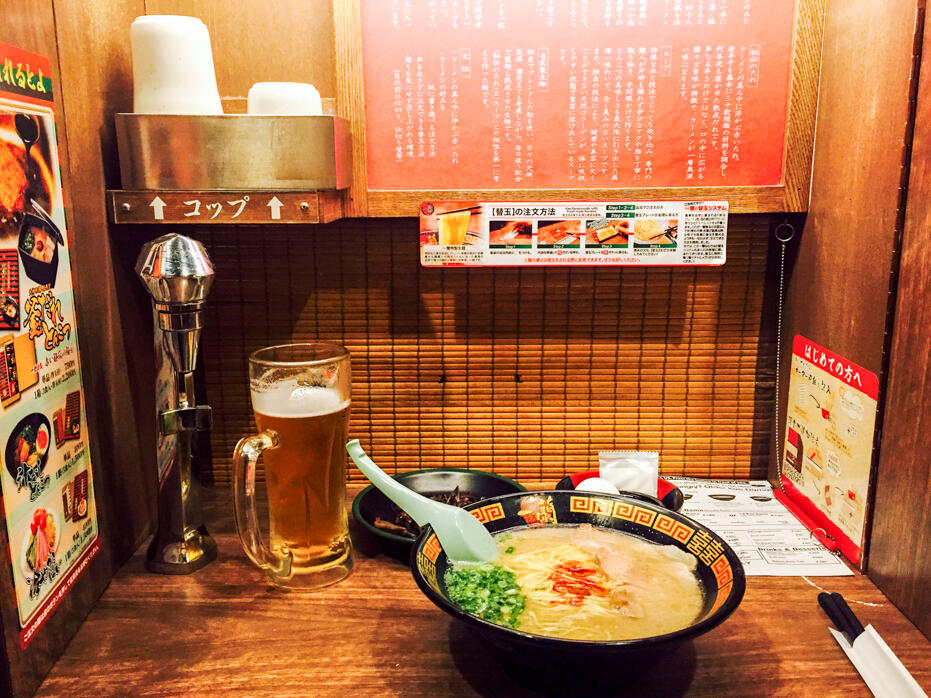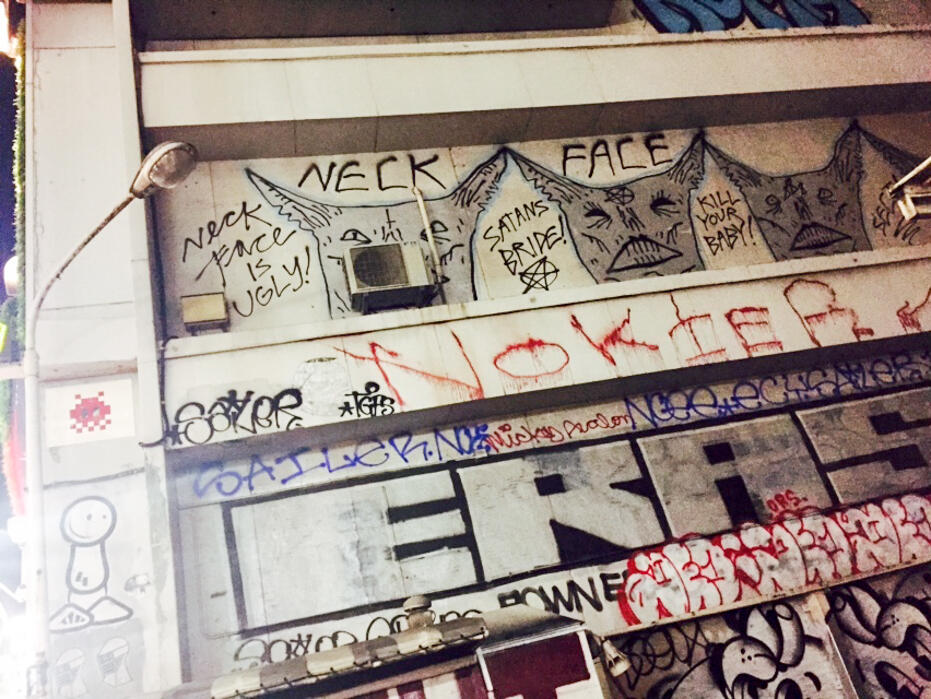 After dinner, i wandered around window-shopping for a bit.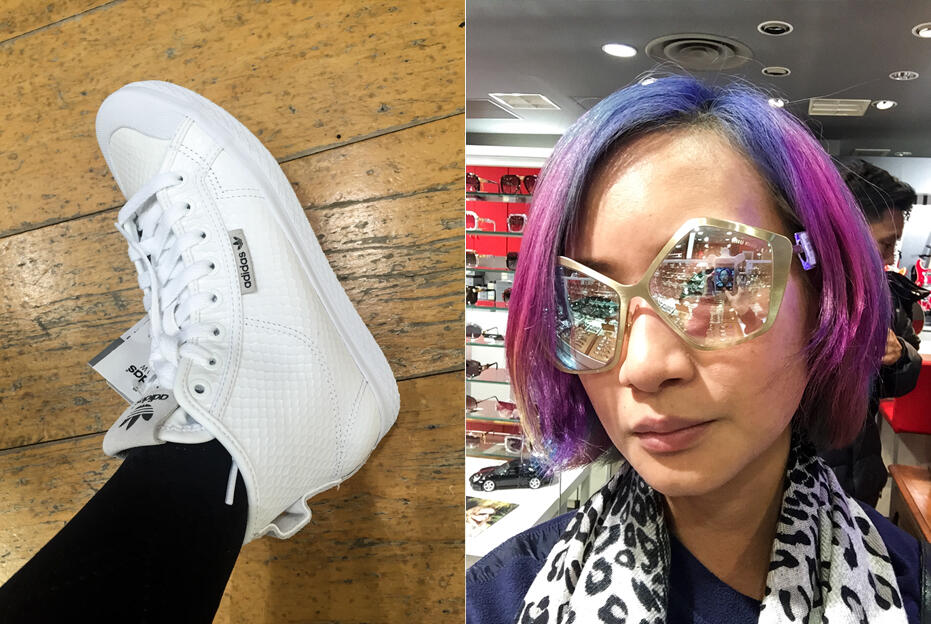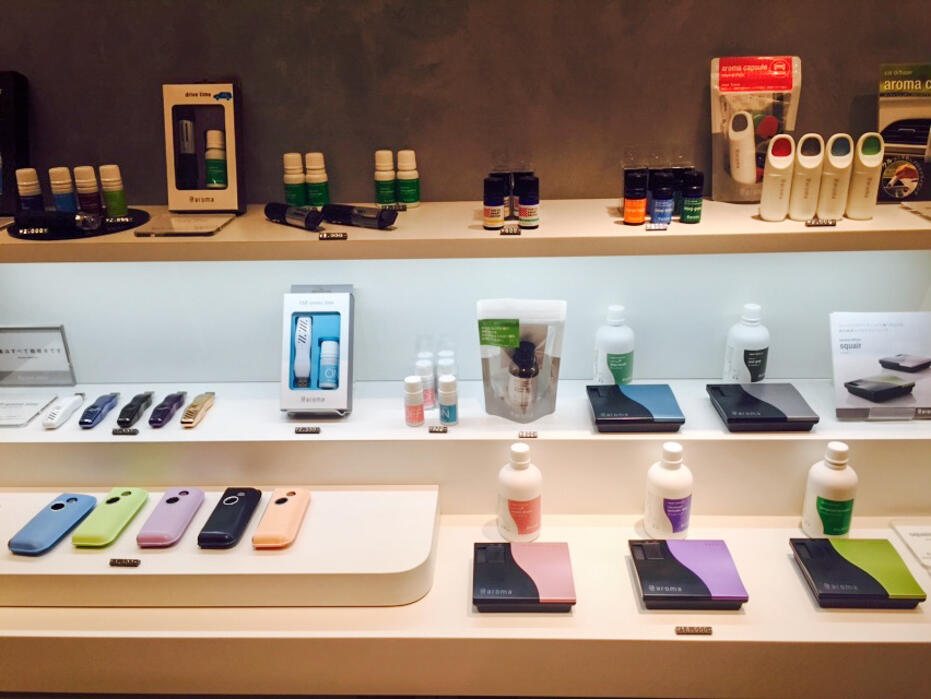 Canggih air fresheners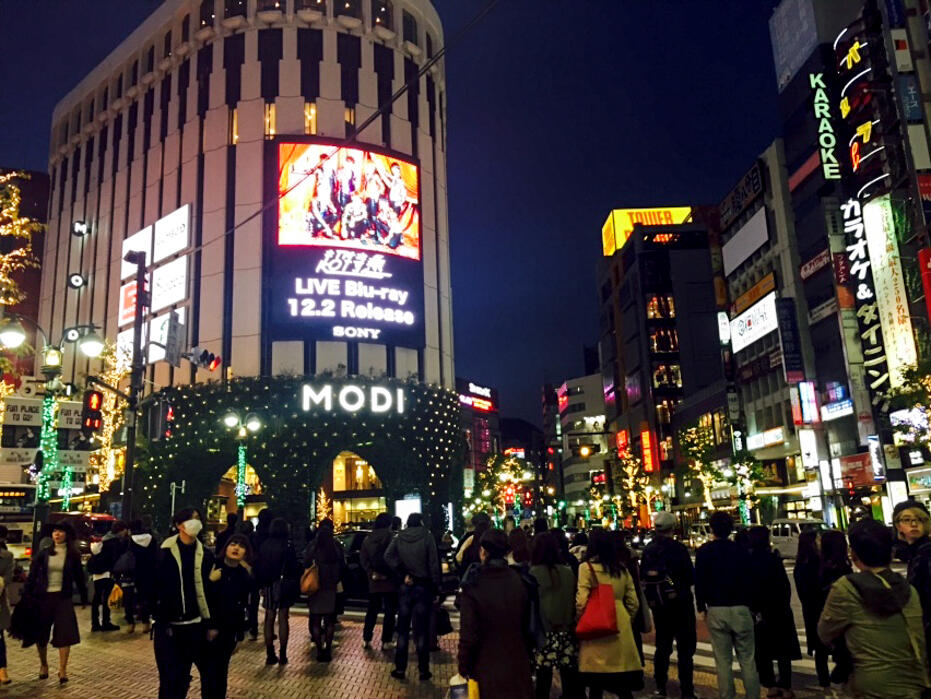 Upon returning to the hotel, i think Keith (from Uniqlo Malaysia) just finished a meeting, so we headed out for a drink.
He hadn't eaten yet so we went by a yakitori place where we also had a couple of highballs (whiskey + soda) and i had wasabi on grilled avocado for the first time. I was so enamoured by the concept i brought Japanese wasabi back to KL. I TRY snacking on avocado sometimes so this is a way to make it exciting for me :p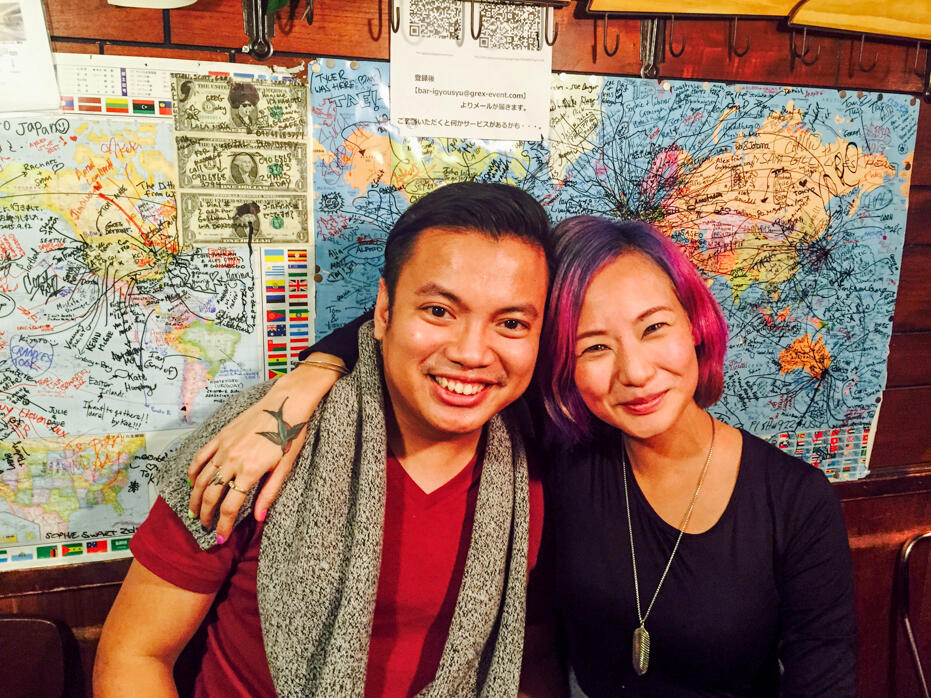 Keith and i! I got to know him better after our trip to Paris for the Uniqlo SS15 press preview!
He would always be the only person in the group to layan me minum 😀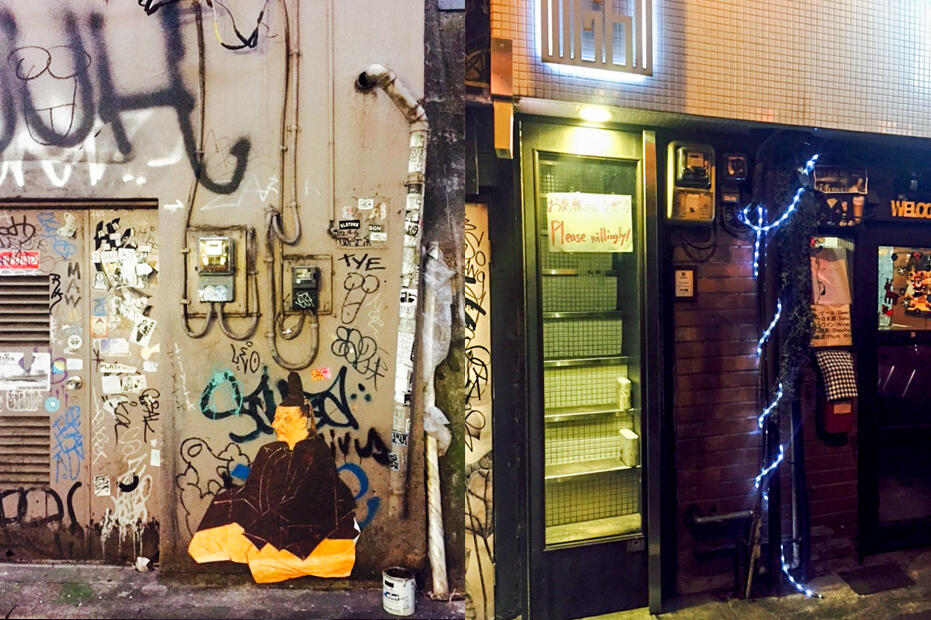 Keith and i wondered where to go and i remembered Rahul mentioning about some bars he liked in the area. We all still don't know what the name of the road is but we found it with the directions Rahul sent me on whatsapp:
"At the main crossing at Shibuya train station, let's say the train station is behind you, cross the road and turn right, walk under the bridge a few metres and you'll see an alley of small really cool bars there. My favourite spot it the red piano bar."
Old school yo. It worked. We found the bars.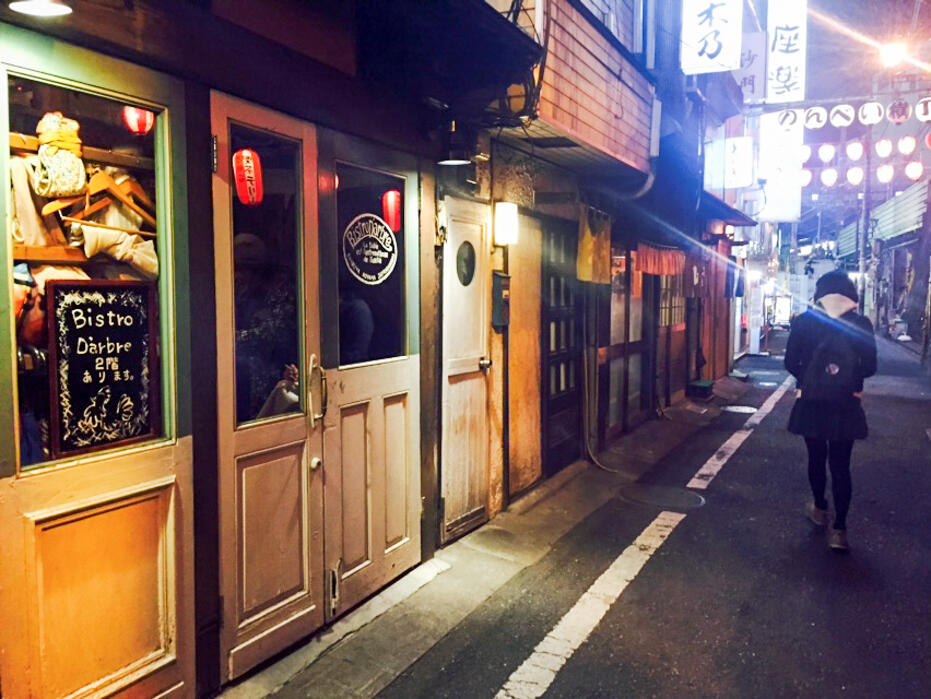 I don't think i would have thought of walking in that alley cos it looked so QUIET
but every single tiny bar that could just about fit 5-7 people was packed
and Keith and i just settled for the only one that had space for us!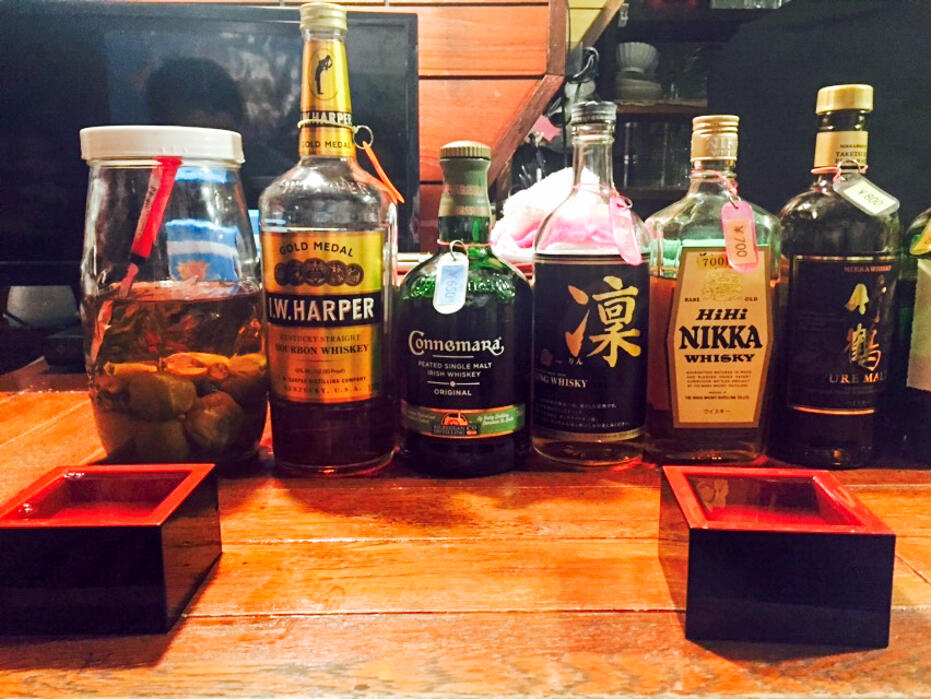 When in Japan… 😀
The bar had really cool stickers and notes pasted on the low ceiling which were left by past customers but i failed to get a picture.
We made small talk with an Australian kid who was holidaying in Tokyo to practice his Japanese.
After that little bar, we headed back to the hotel and somehow convinced ourselves that it was only appropriate we get a nightcap at the bar so we could get a great view of the Tokyo city skyline.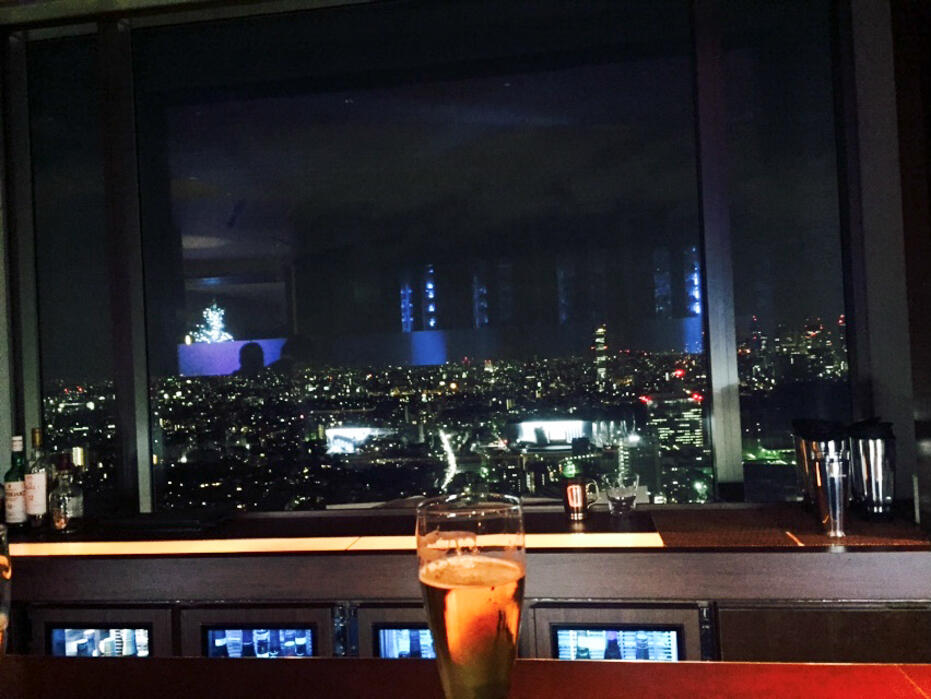 + + + + + + + + + +
Day 2: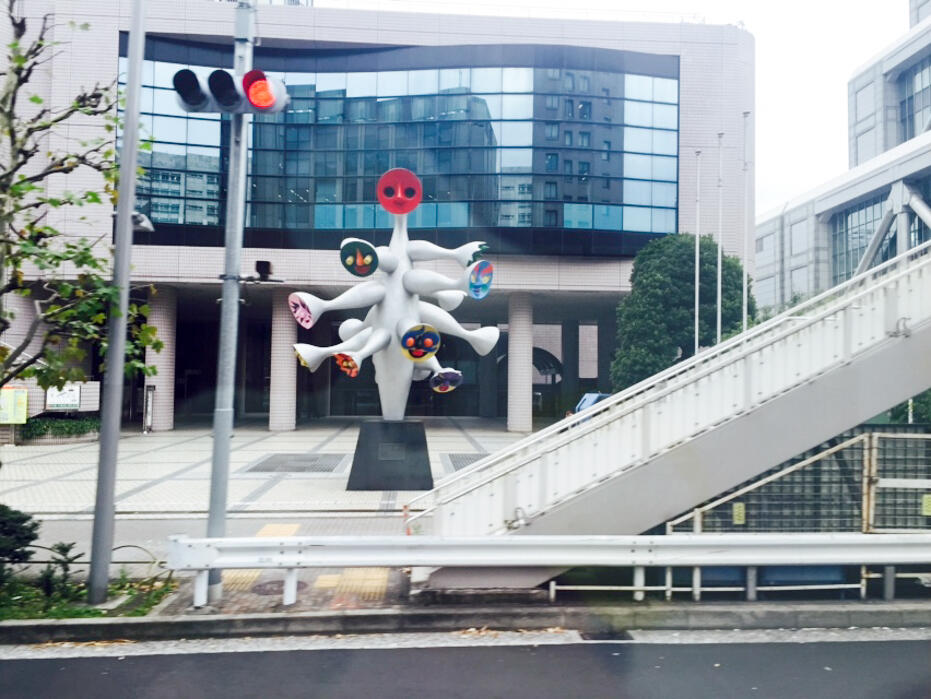 On the way to the Uniqlo HQ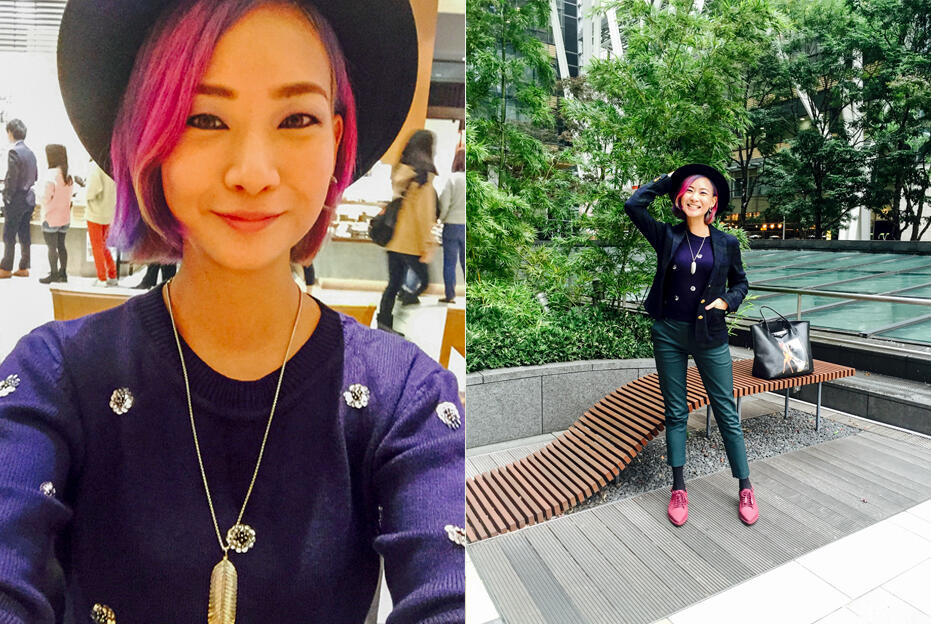 Sequinned sweater and forest green pencil pants from Love, Bonito;
Silver leaf necklace made by a Najavo man, bought on the way to the Grand Canyon;
Hat from Bangkok street market; Wool jacket from Uniqlo;
Shoes from Alexandre Herchcovitch x Melissa.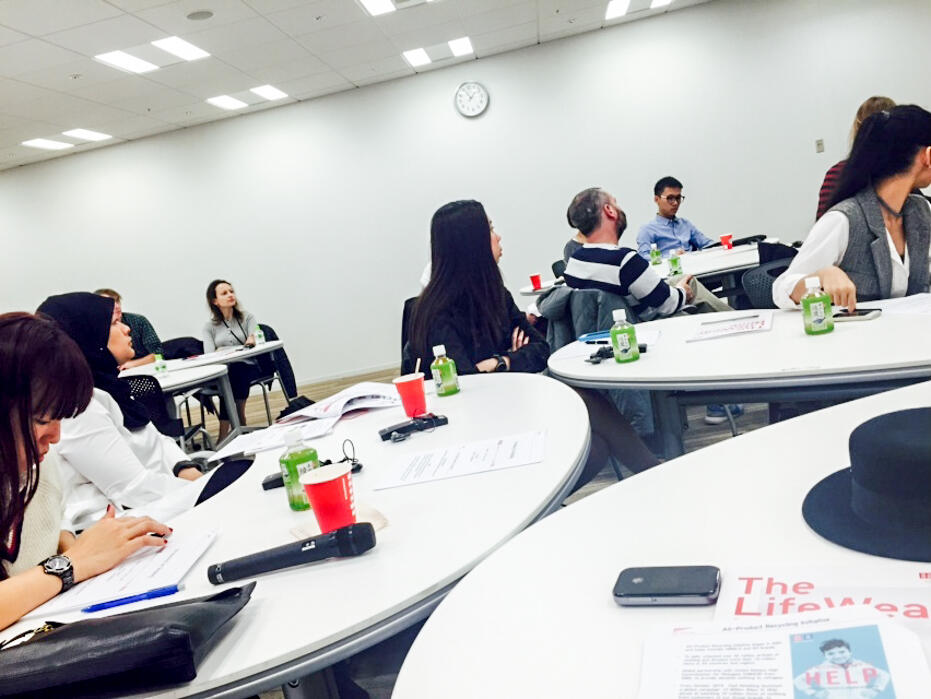 At the HQ in Roponggi.
On the table near my hat is the pocket wifi i got from Travel Recommends which i carried around with me for unlimited wifi. I shared the password with the rest of the Malaysian media cos multiple devices can connect to it simultaneously. I wrote a blogpost on using it in Japan *here*
If you're planning to visit Japan, Korea or Taiwan; Travel Recommends is having an Early Bird Sakura Promo where you get to enjoy unlimited wifi for RM15/day (+ complimentary 2-way courier delivery service). Cheaper than paying RM30-sthing for daily data roaming on your phone. Plusss to enjoy RM10 off from your total bill, enter promo code: KBF10
After the presentation, we all split up to have lunch at the various restaurants dstairs. I reallyyyyy wanted sashimi.
After lunch we were brought to the Uniqlo press preview which was set up in a giant warehouse in Belle Salle in Shibuya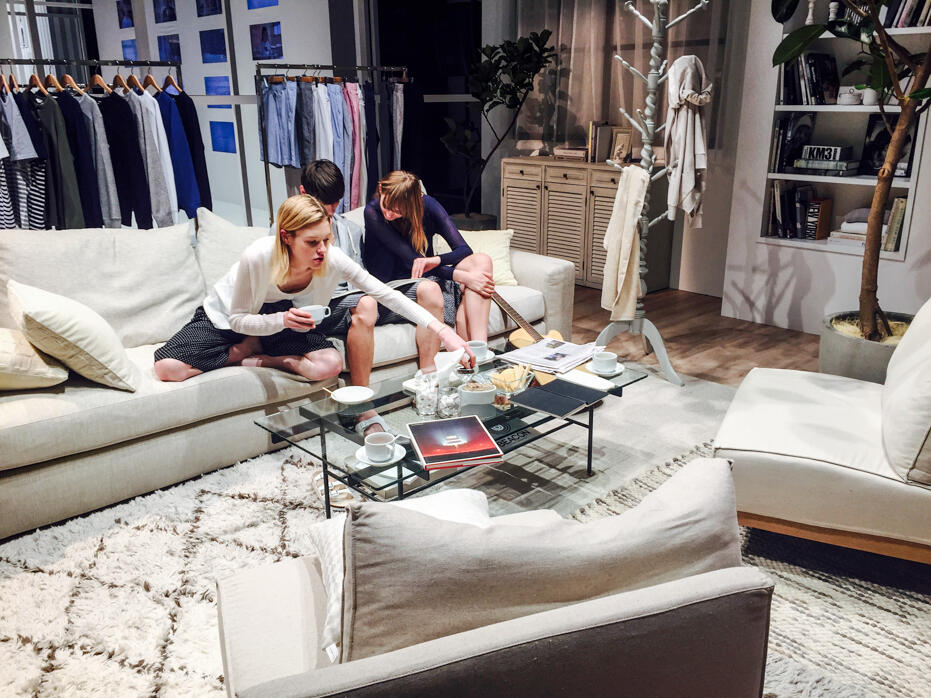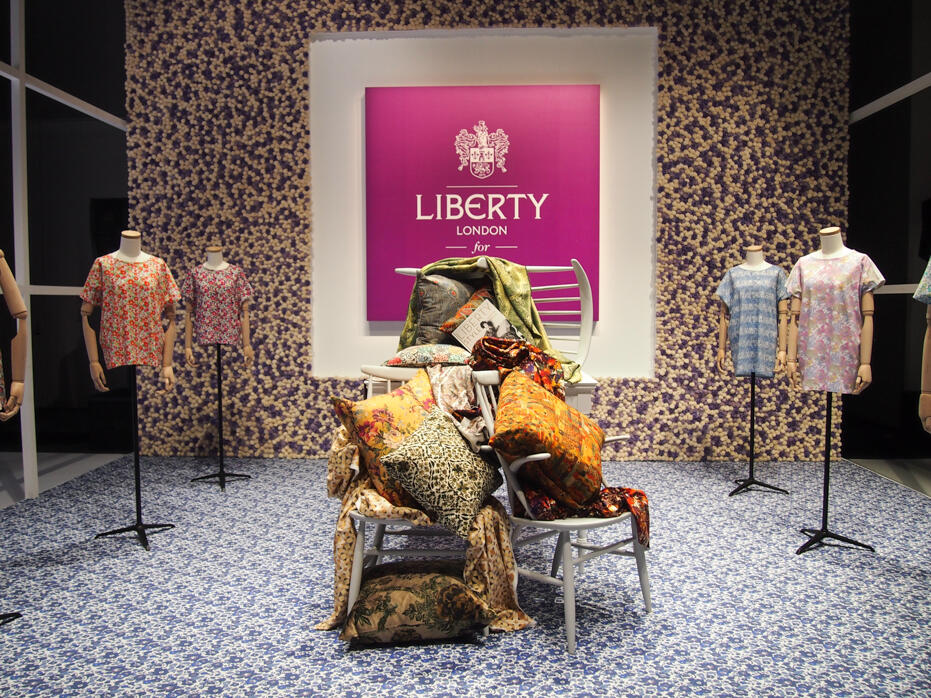 The Liberty London for UNIQLO collection just released in KL a few days ago, and to celebrate it, floral walls have been set up at their One Utama, Mid Valley and Farenheit88 stores. Stand a chance to win cash vouchers by:
1) taking a pic of yourself there
2) upload on IG
3) follow and tag @uniqlomyofficial and hashtag #uniqlomyXliberty
???????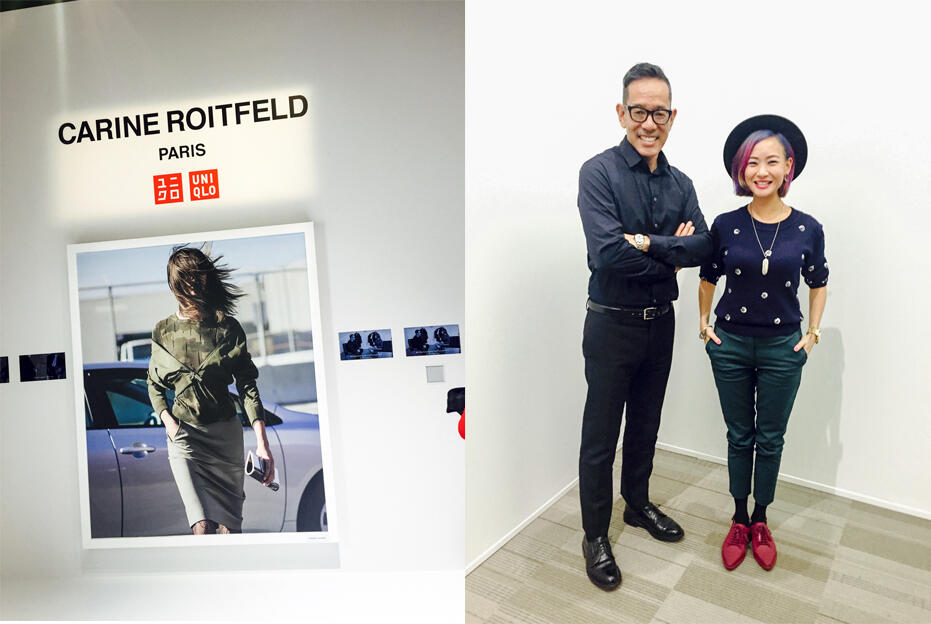 Me with Uniqlo Creative Director Naoki Takizawa
Read the full post on *my experience at Uniqlo's Spring Summer Press Preview here*
That night, we had a 7-course Japanese dinner at Shunju. Uniqlo sure know how to treat us right.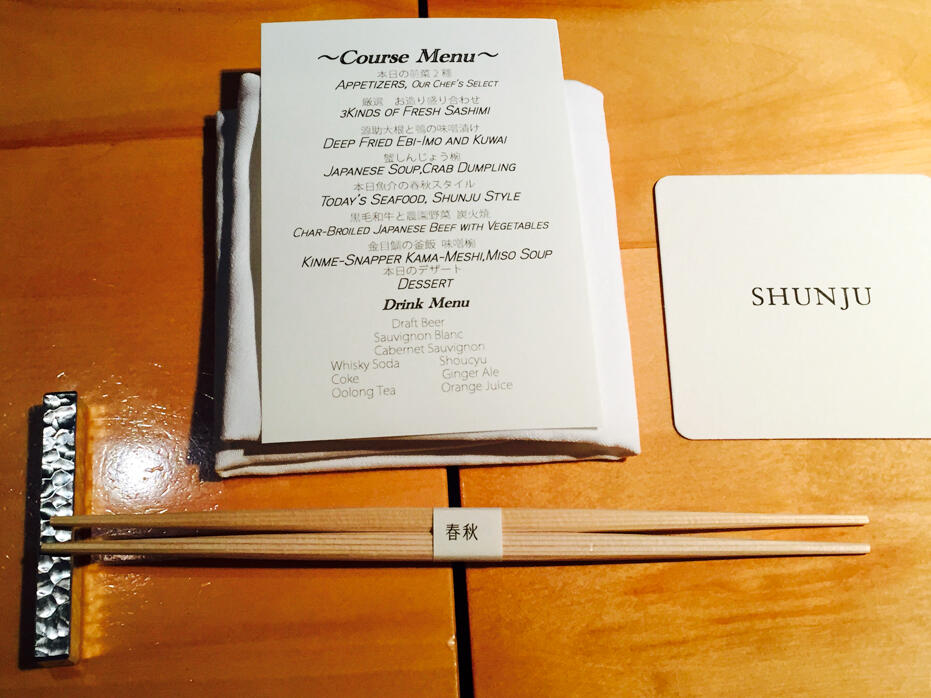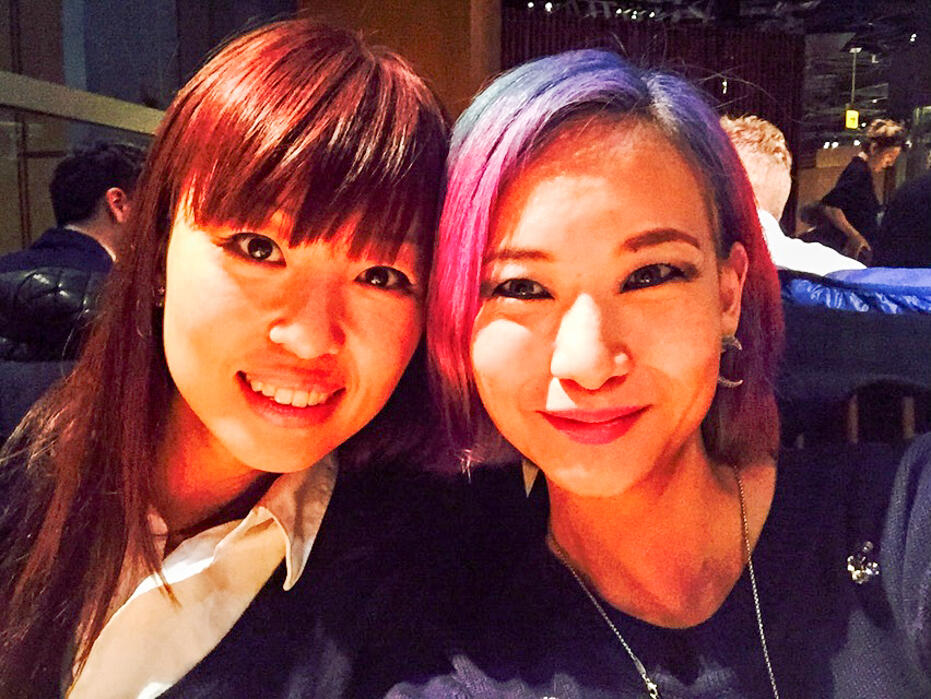 Cai Mei from Buro247 sat next to me for dinner. I thought of taking a group pic but we all got really distracted by the dishes.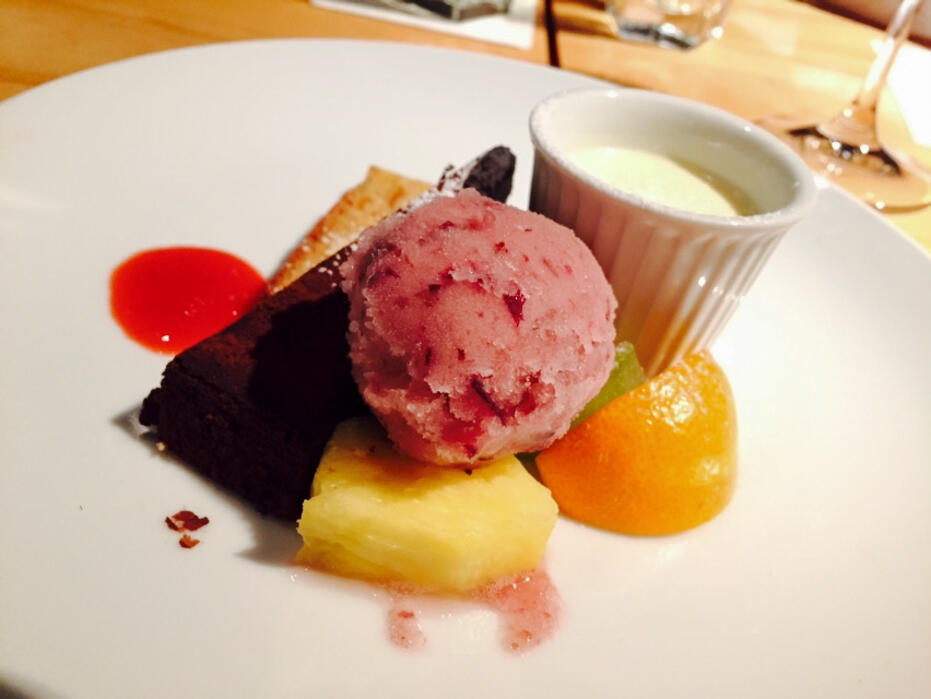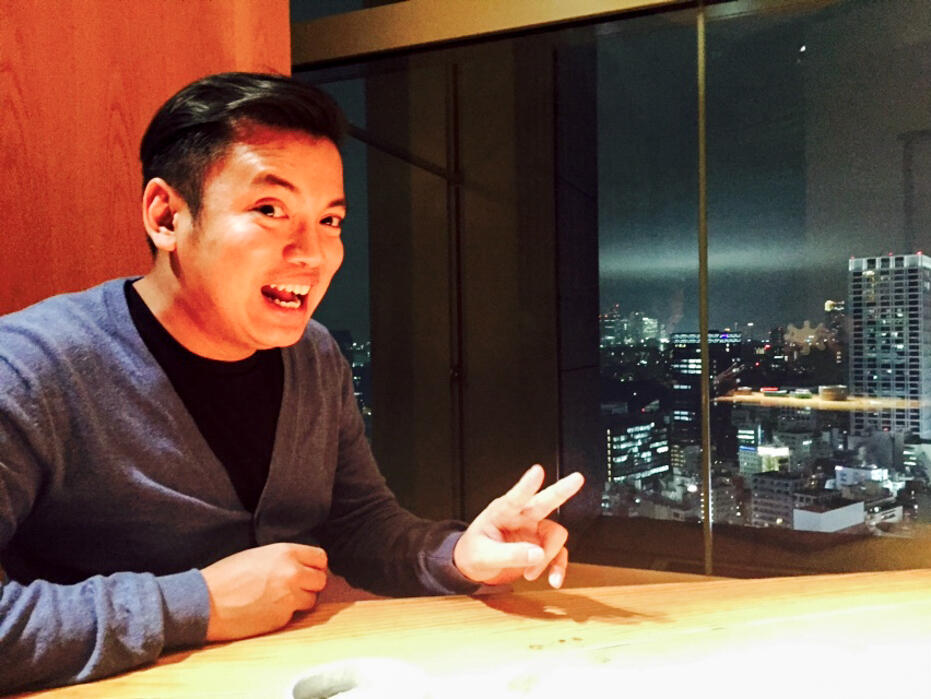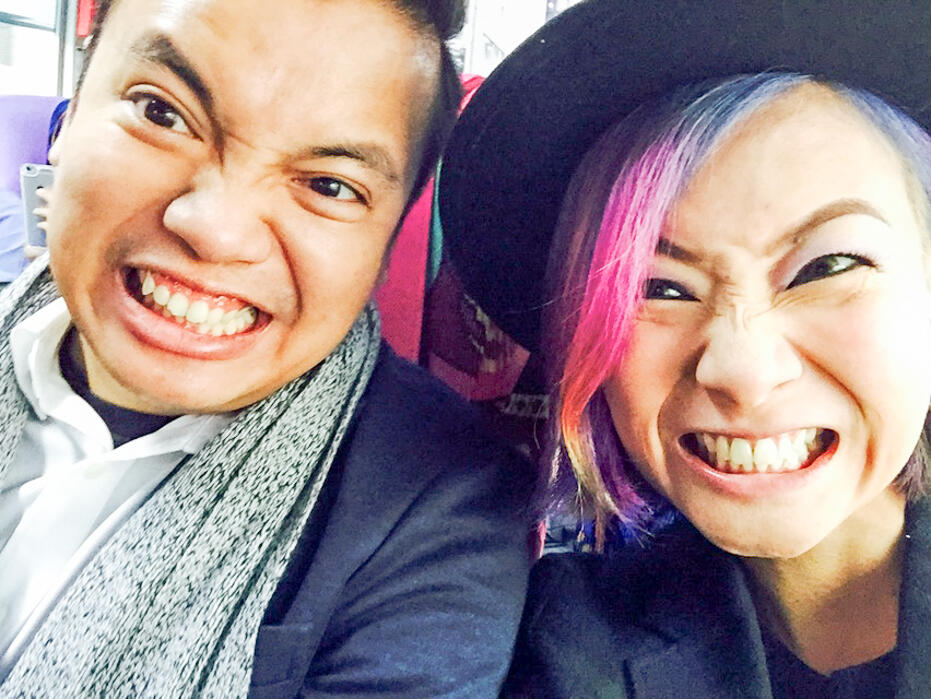 High on food
Day 3: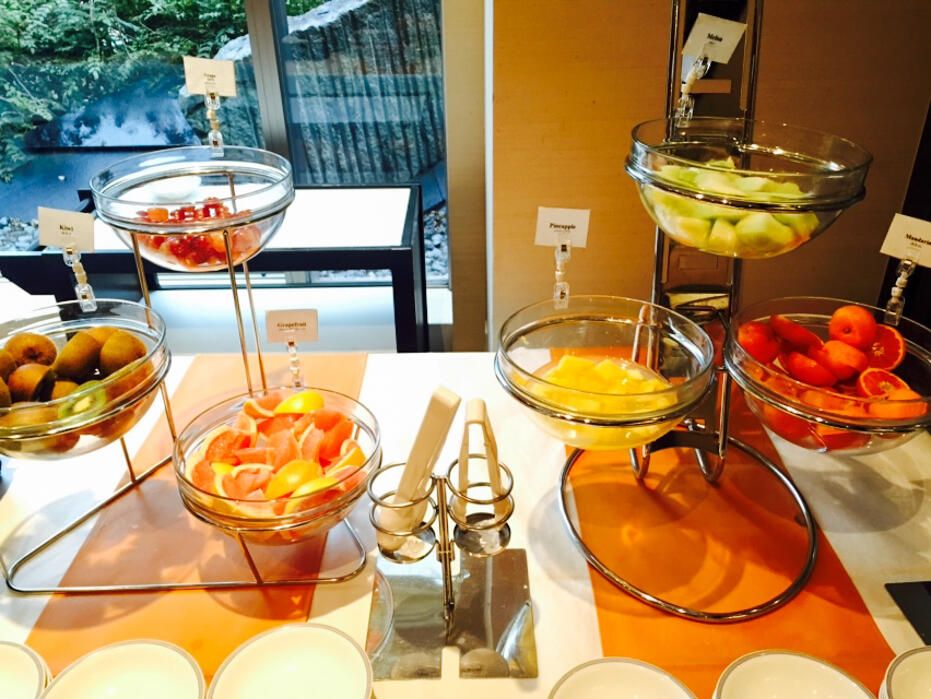 After all that gorging the night before, i tried to be good by heading for the fruit + nuts + cereal at the breakfast buffet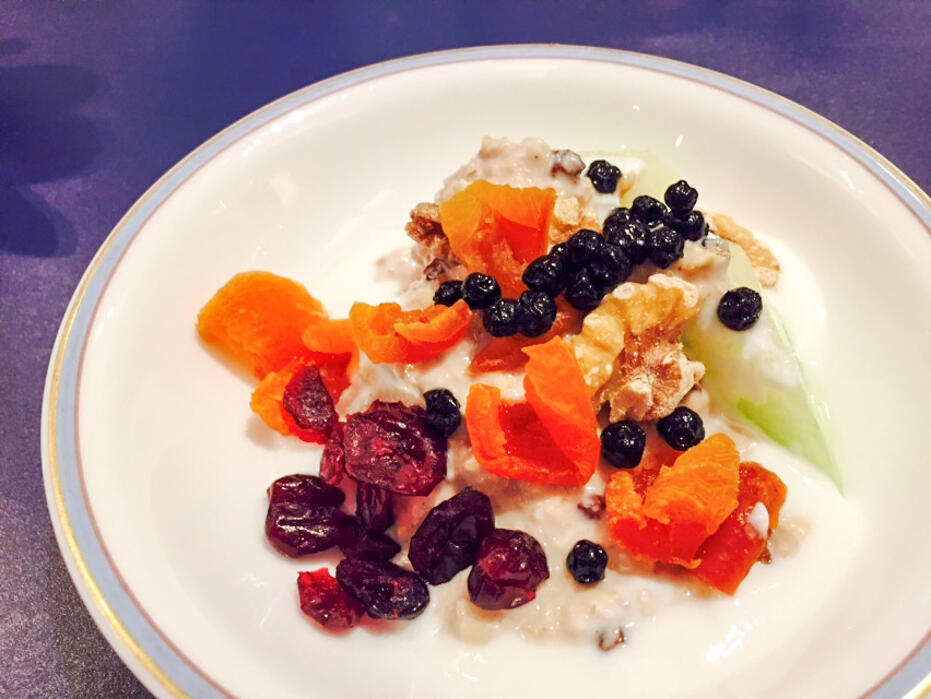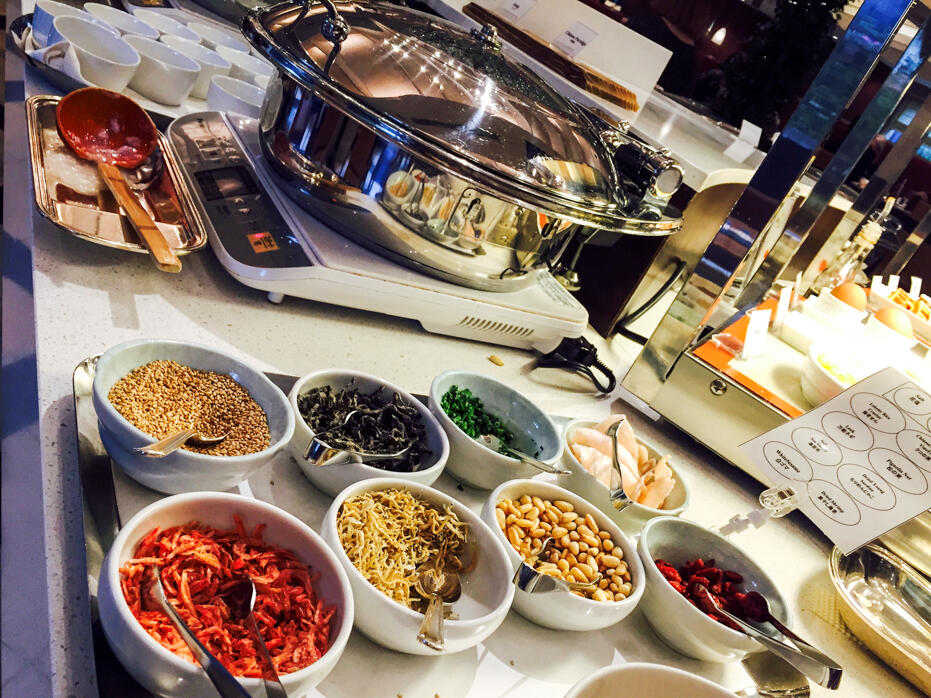 Oh ok then i had porridge too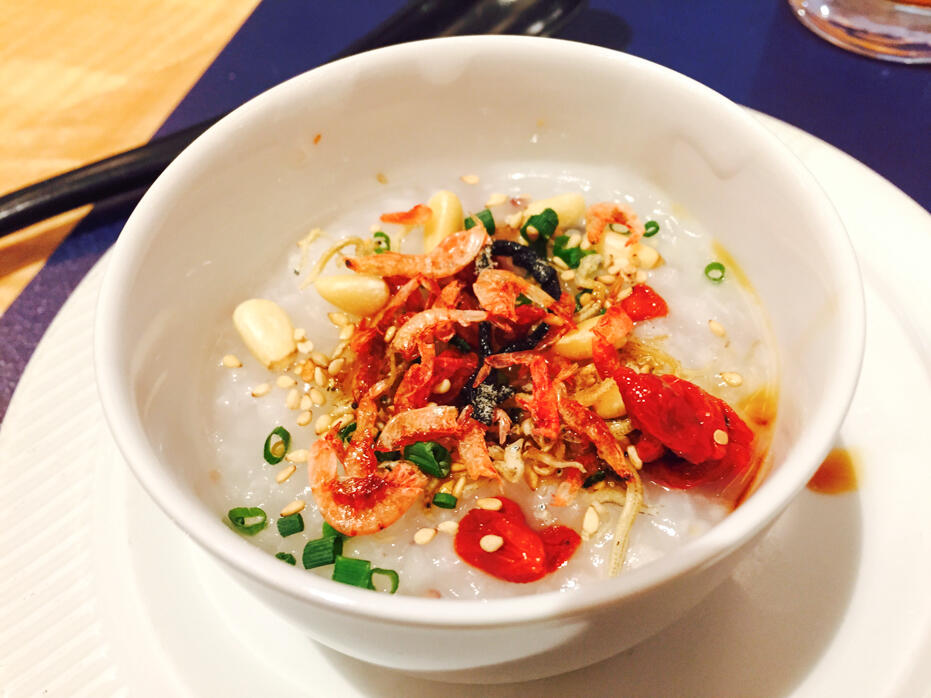 During some free time that day; Cai Mei + Joan + i headed out on a mission.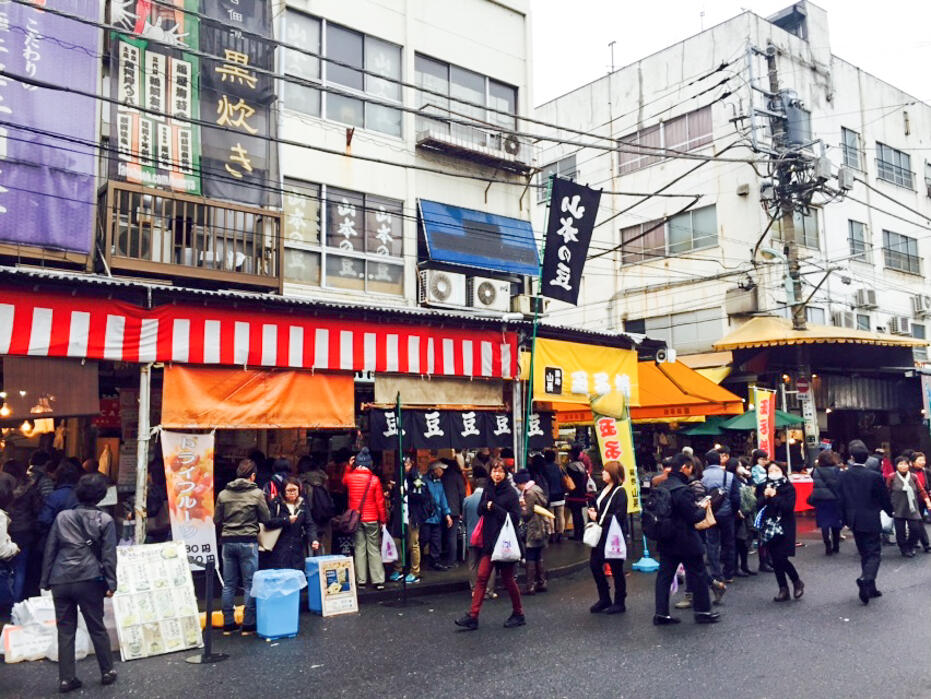 The Tsukiji fish market!
On the way there, Joan and i were chanting all the things we wanted to eat. "Salmon!" "Ebi!" "Ikura!" and trying to decide which was of most importance. (They all were.)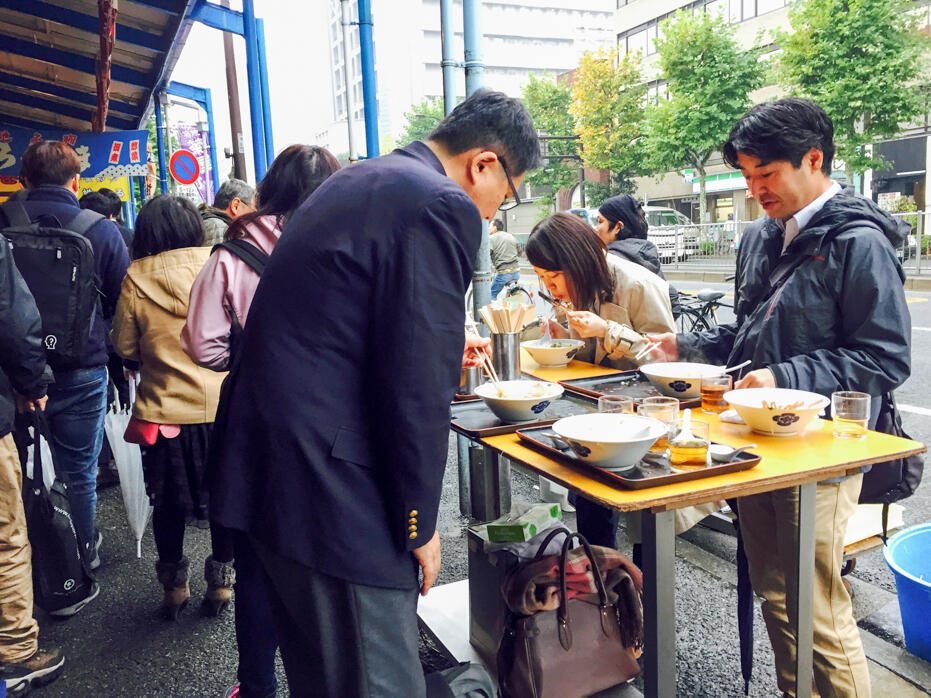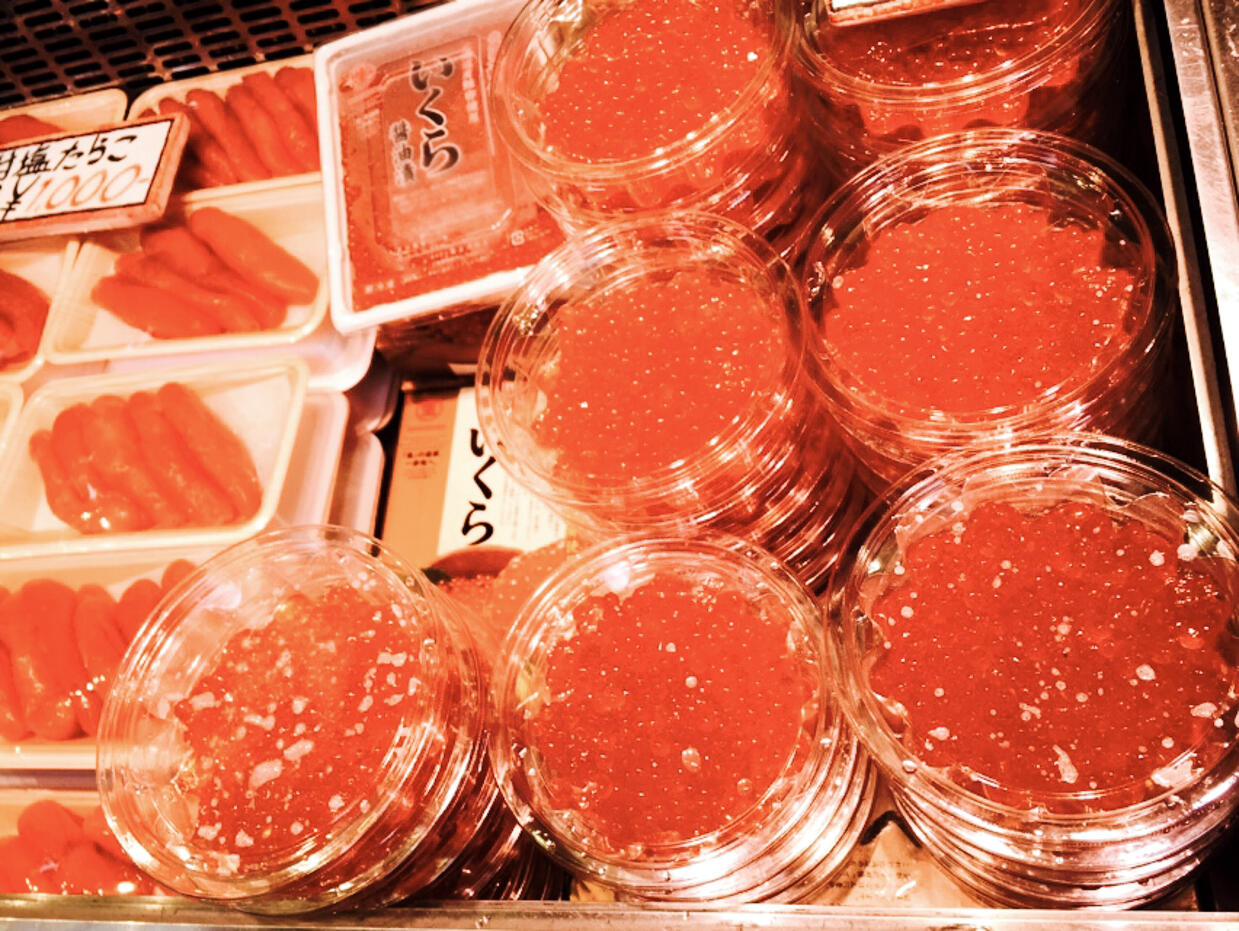 Ikura my love.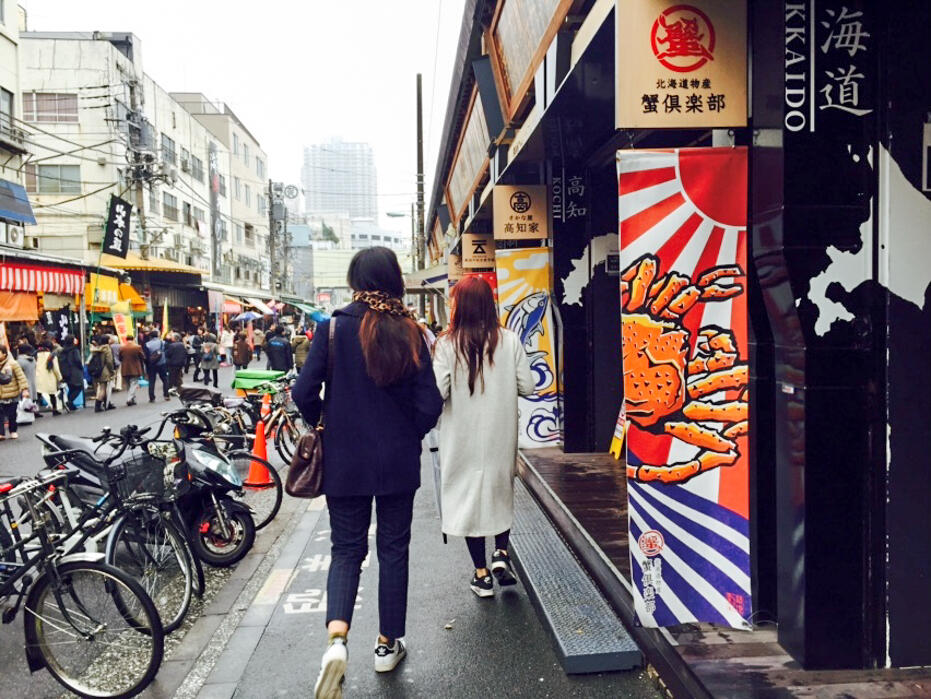 Joan and i just followed Cai Mei cos she seemed to know where we were going.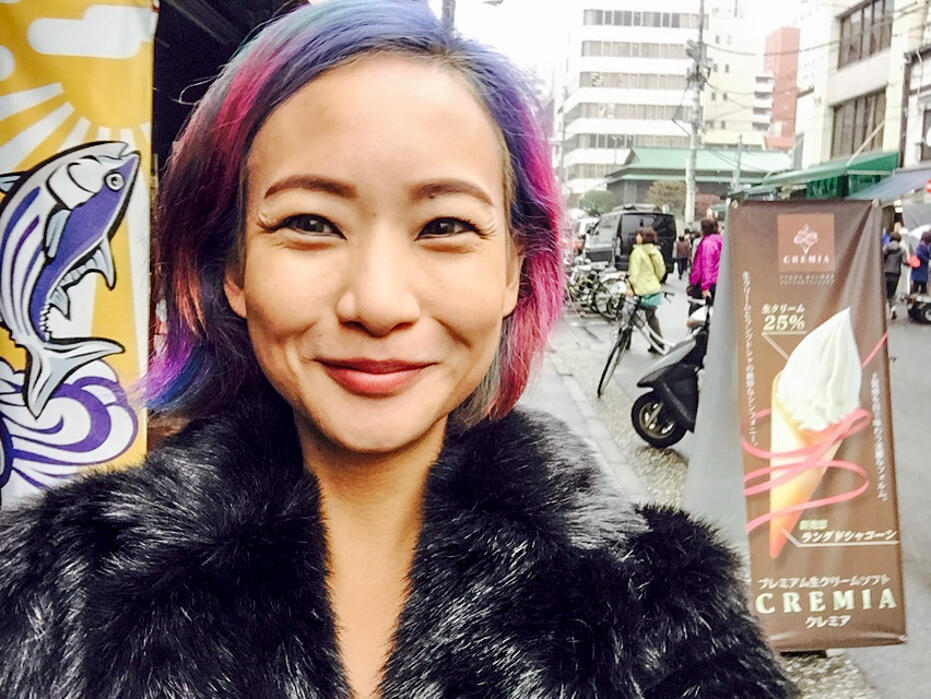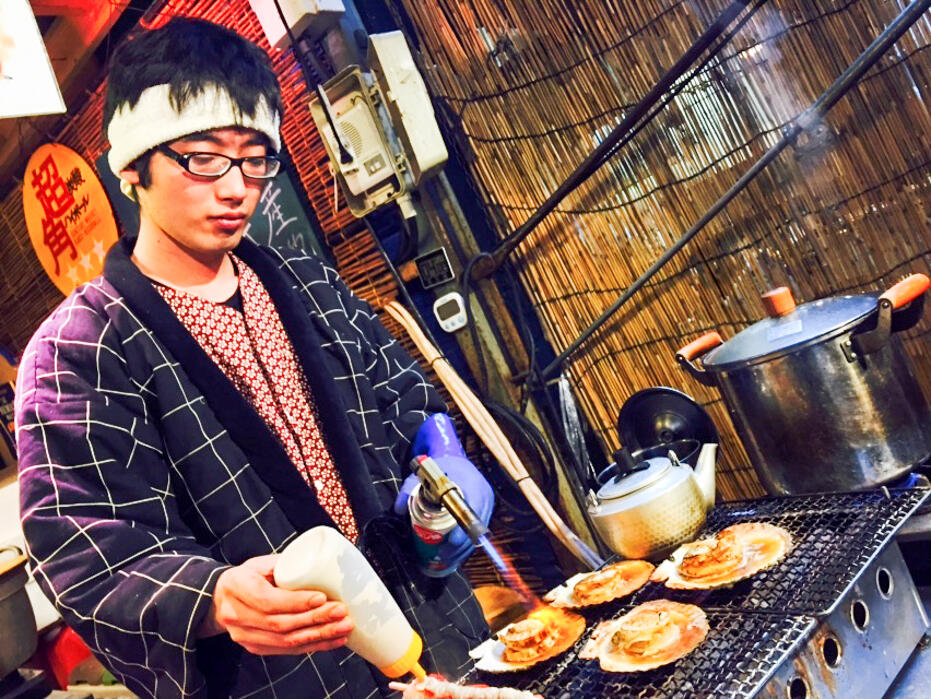 Scallops seared in butter!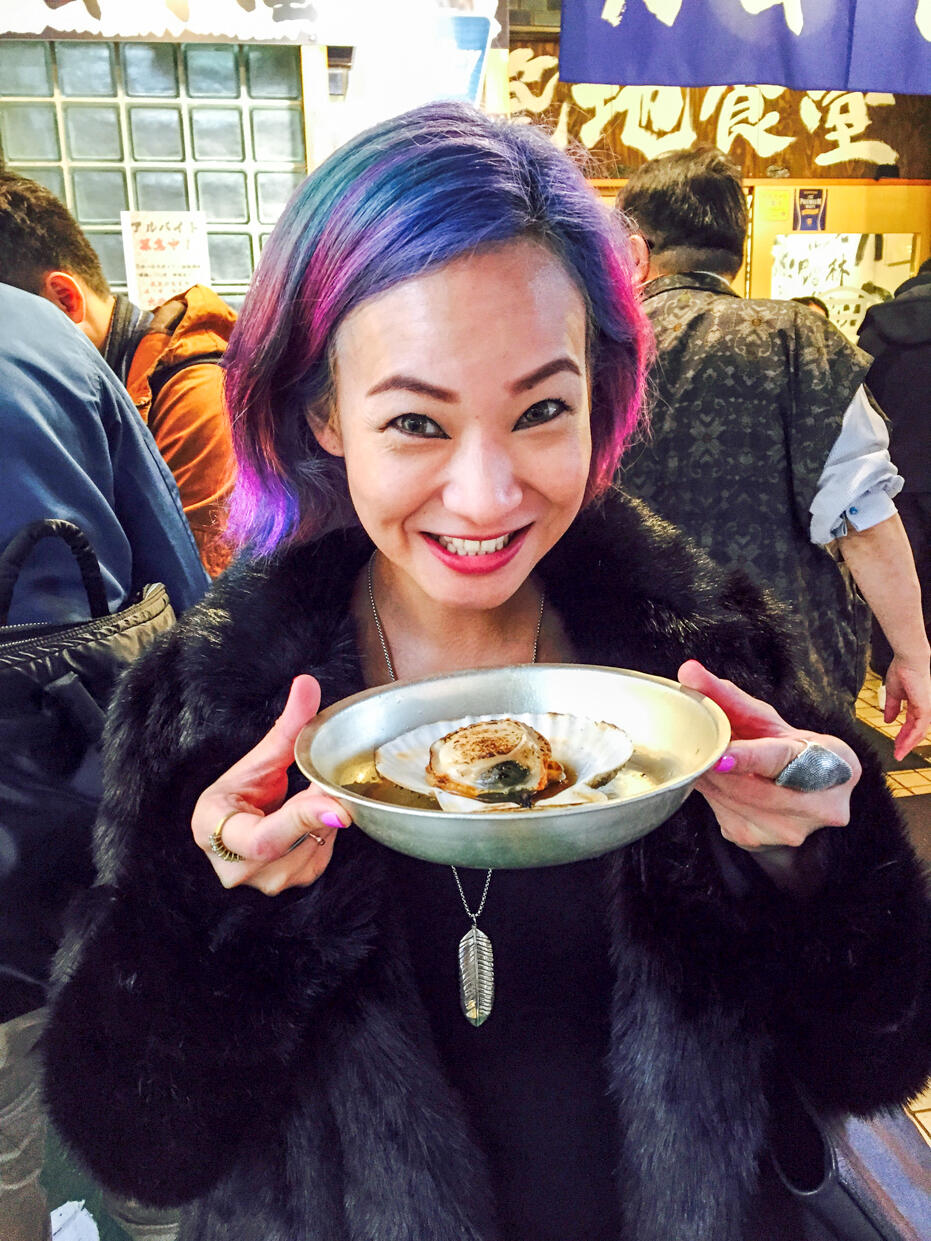 I just bought that faux fur jacket day before. From the Carine Roitfeld x Uniqlo collection. So. Warm.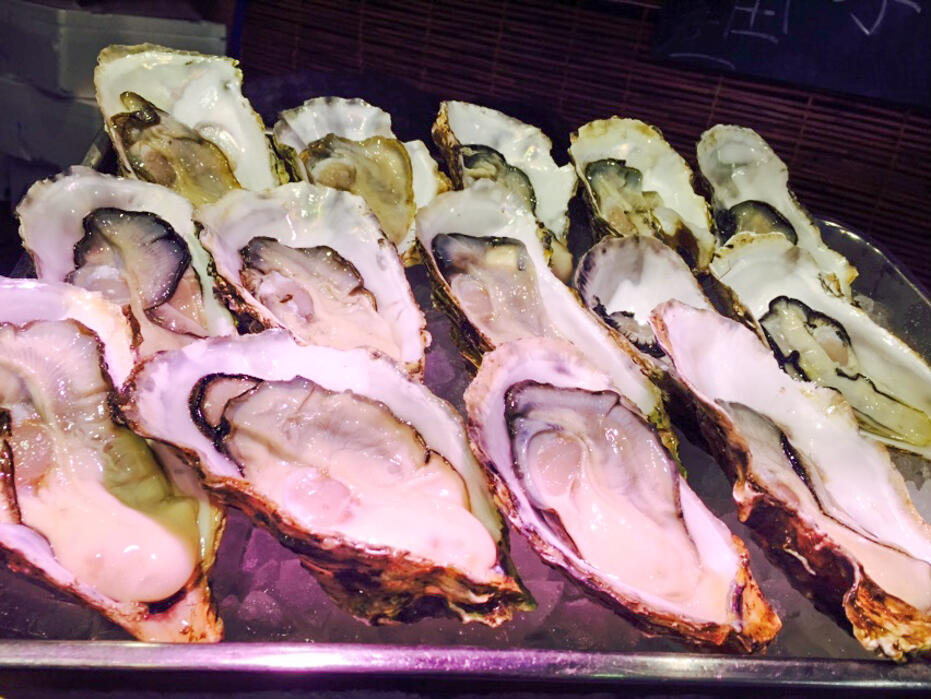 After snacking along the way, Cai Mei found the restaurant she was looking for and the queue was just RIDICULOUS.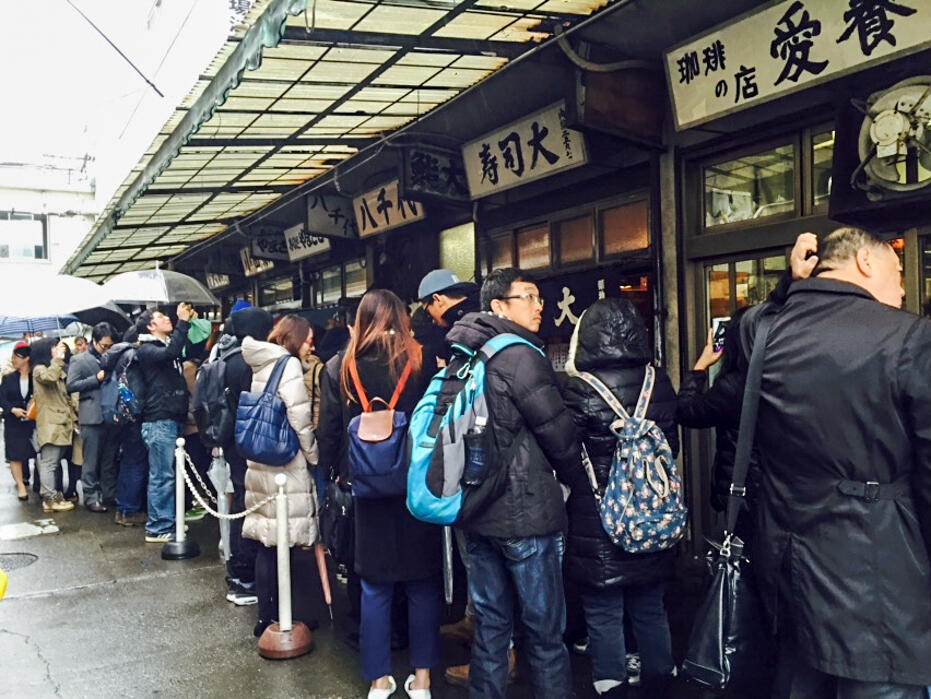 She read up a bit more online and quoted that it'd take us around 2 hours to get in.
I have a limit to queue up for food and my limit is… one hour.
We went to another restaurant just two doors down instead which had heaps of sashimi so we were satiated.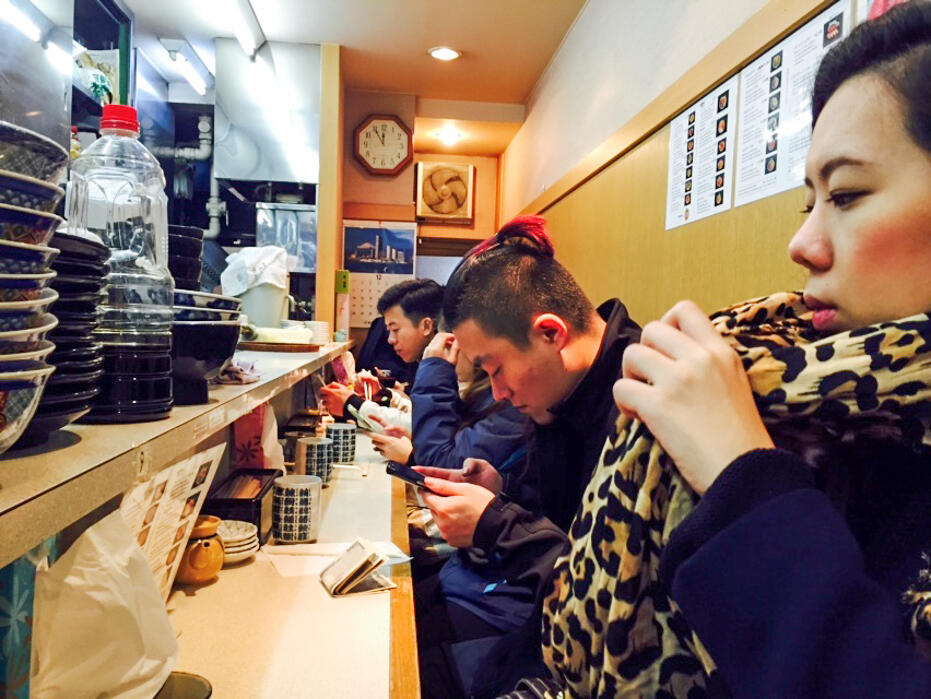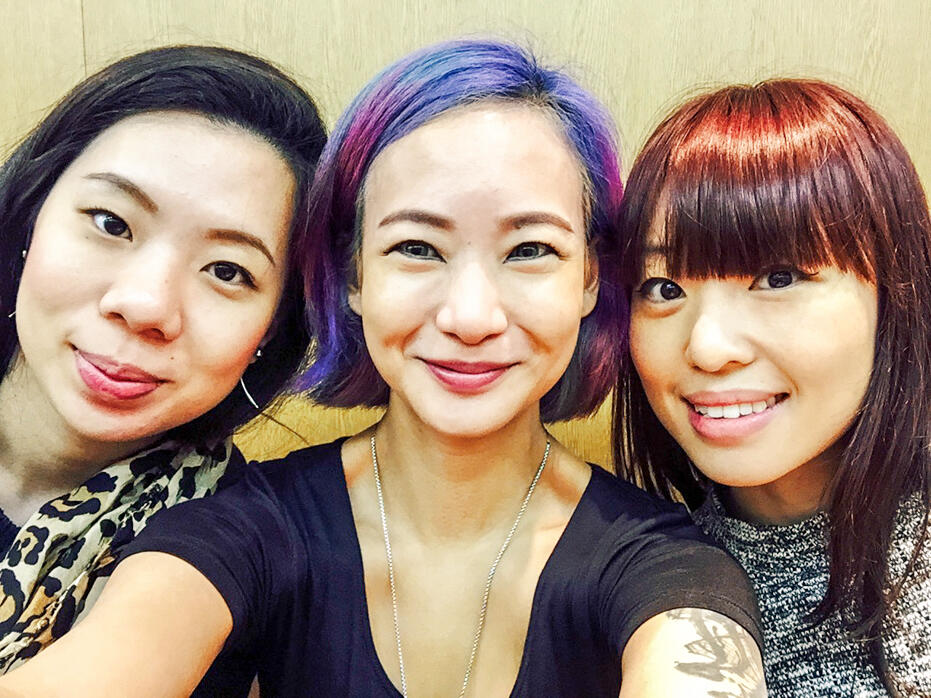 Joan from Female mag, me and Cai Mei!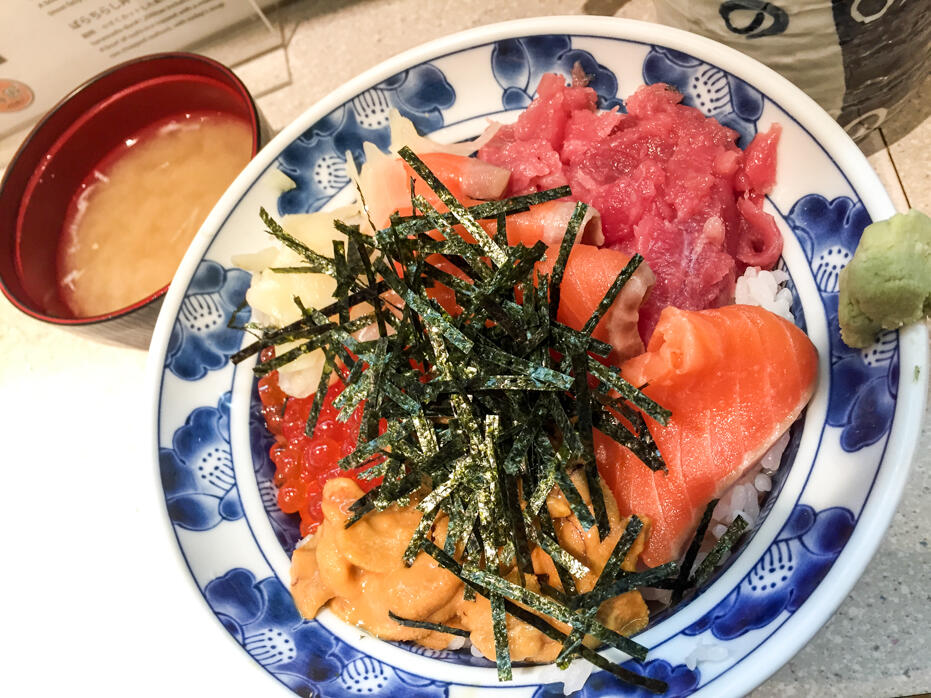 No words. We were so excited we didn't talk to each other cos we were so engaged with stuffing our faces slowly and savouring every bit.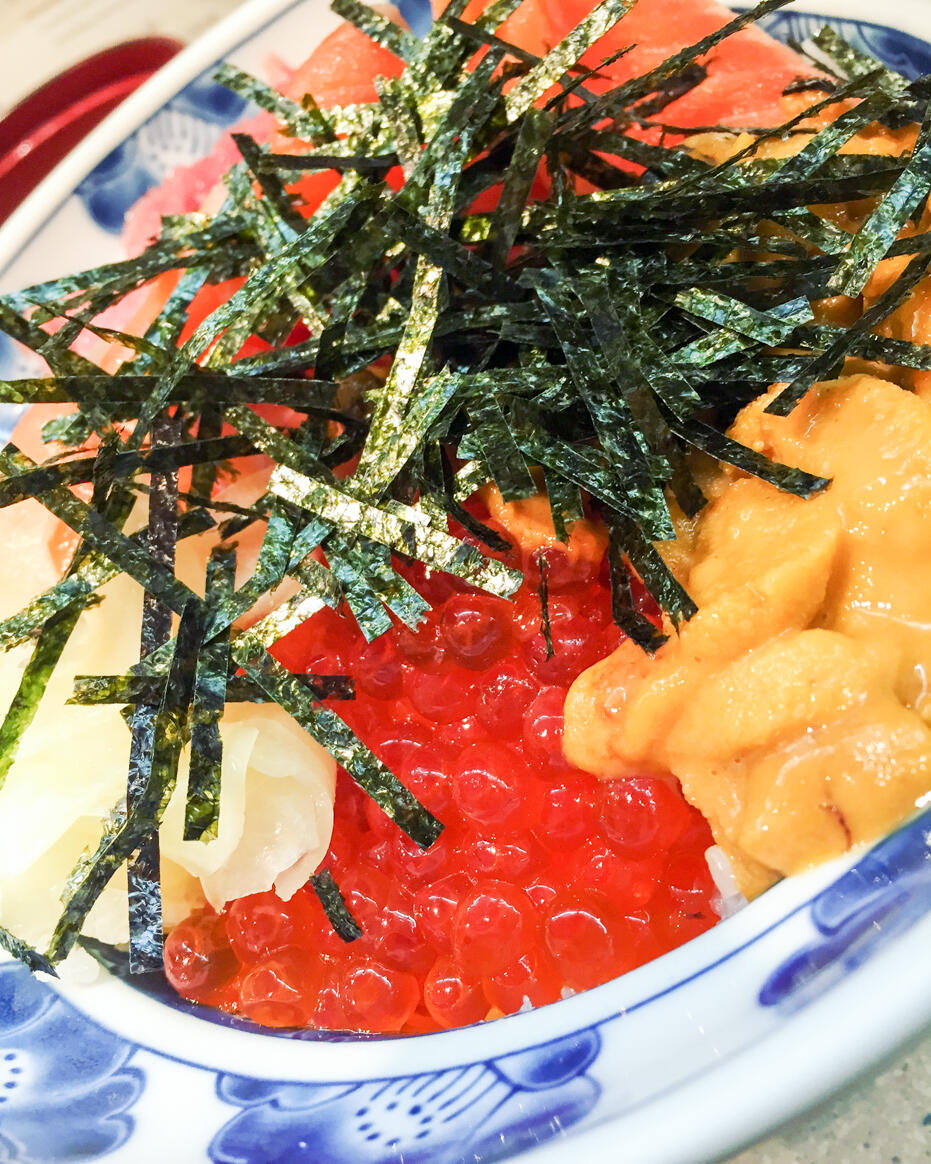 I never EVER EVERRRRRRRR thought i'd be sashimi-ed out.
But i was so full after that, that when we stopped to stand by the side of the road, i rested my forehead against the umbrella i was holding cos i was slipping into sashimi coma.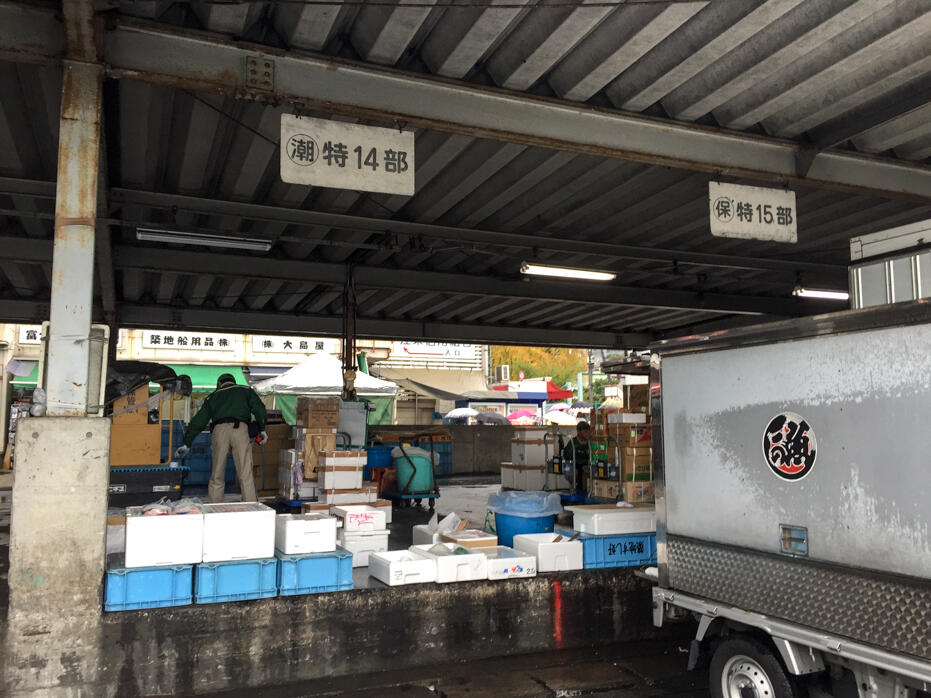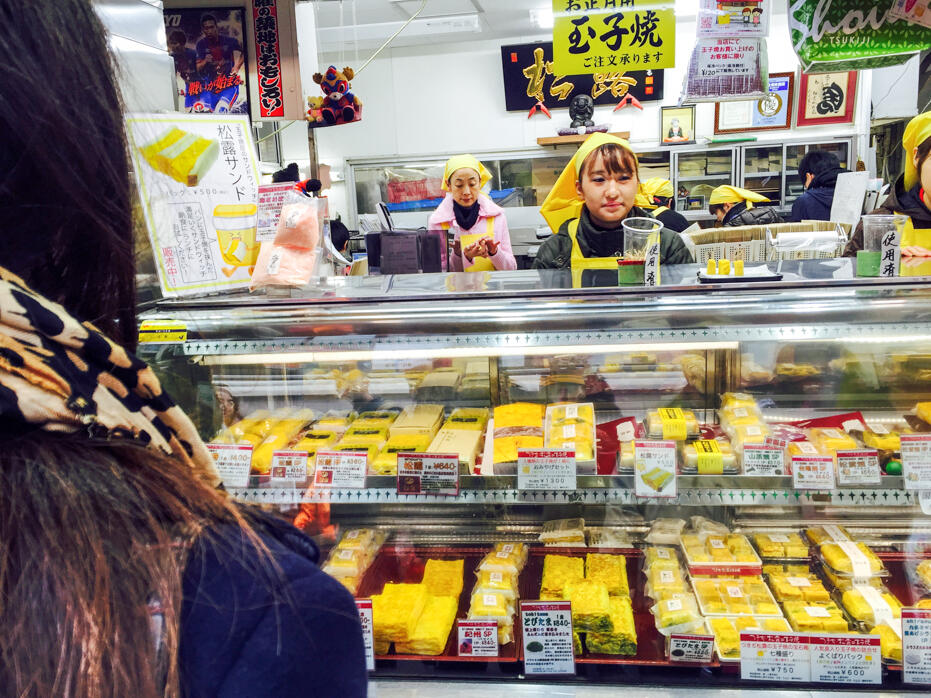 Joan loves tamago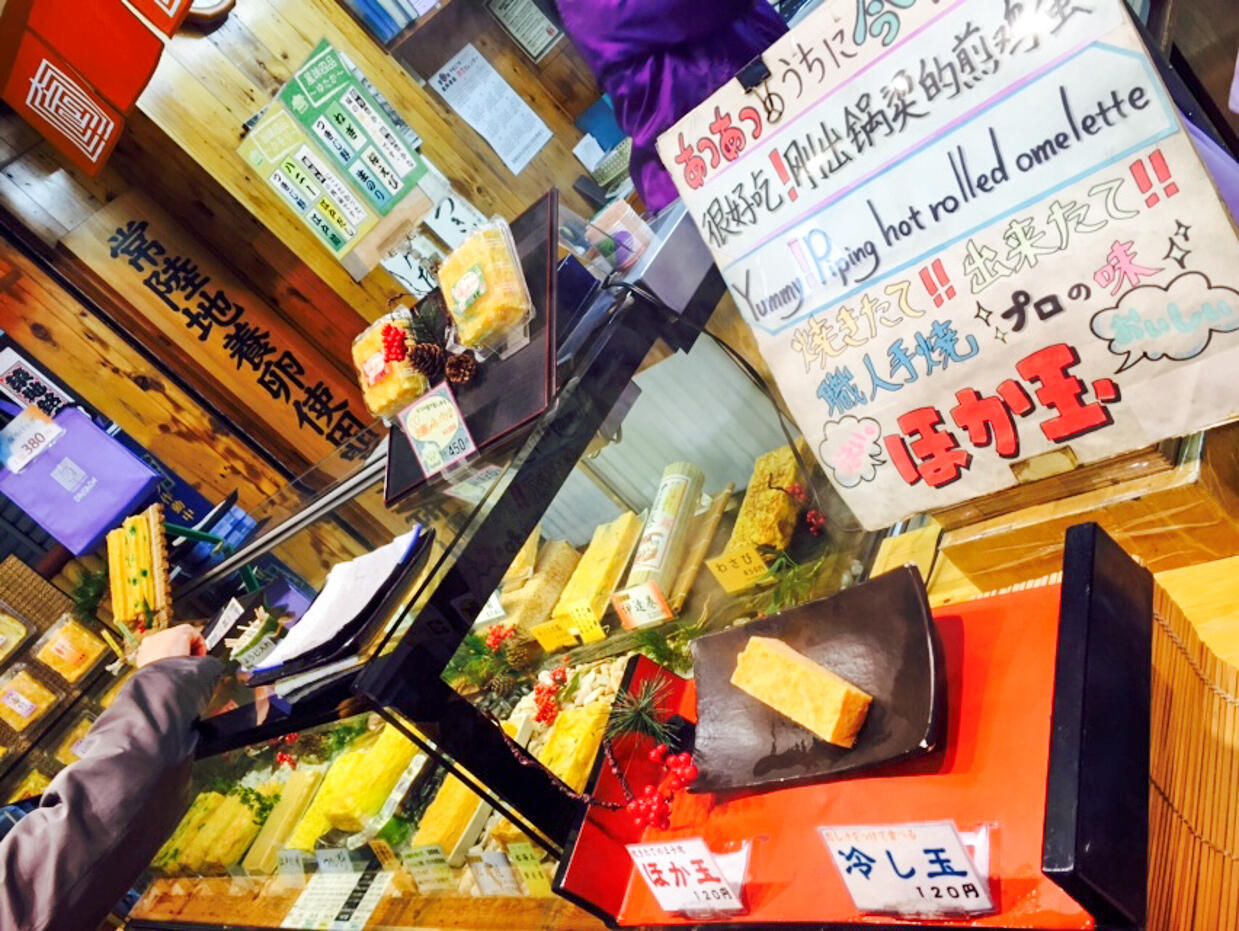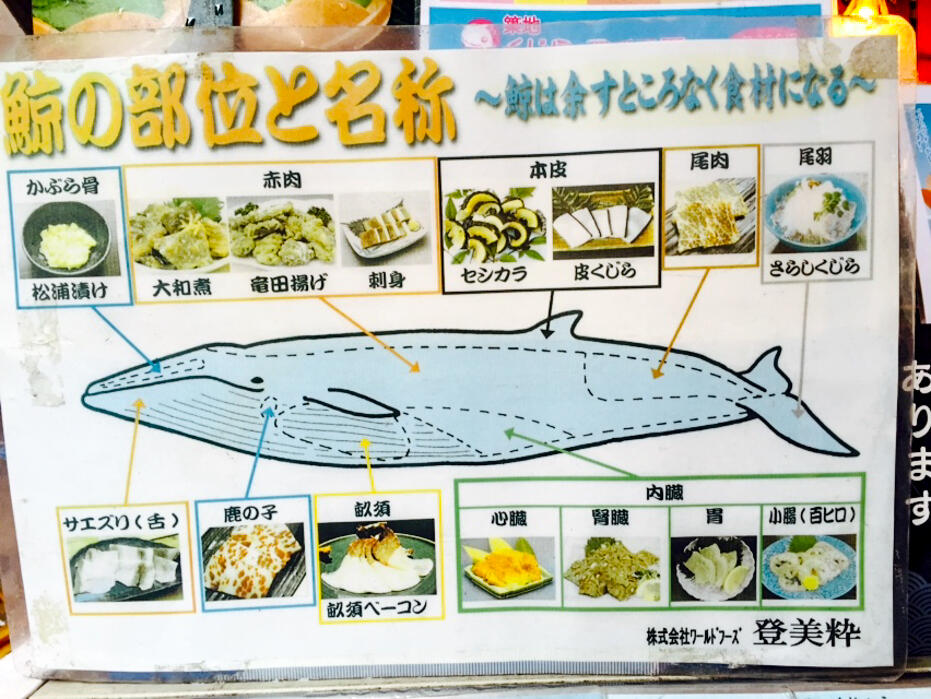 🙁 poor ikan paus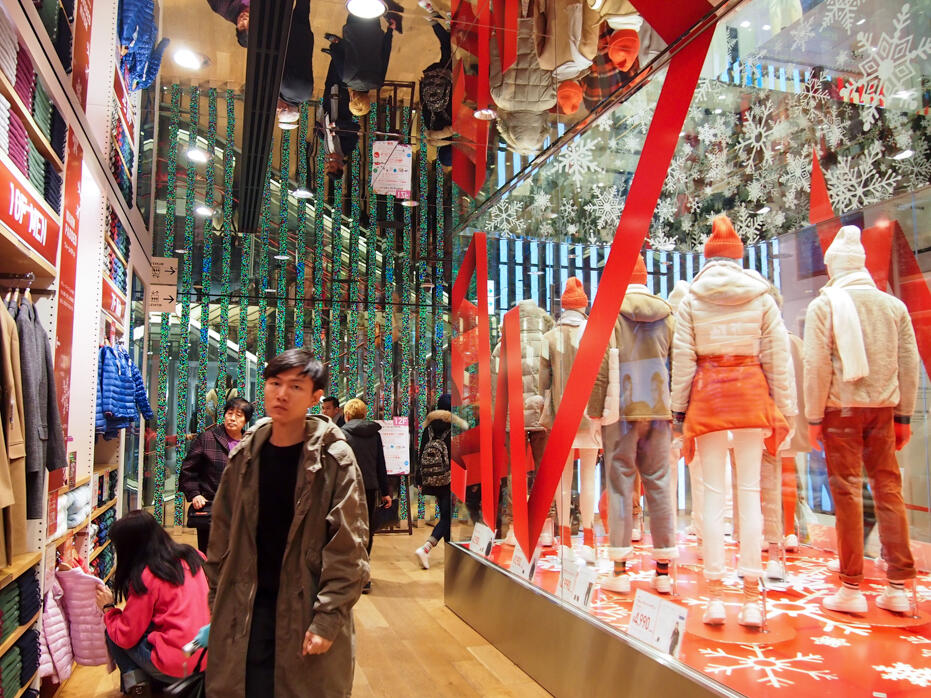 Went to the Uniqlo store the second time that trip cos some shopaholics *cough* didn't get enough the first round.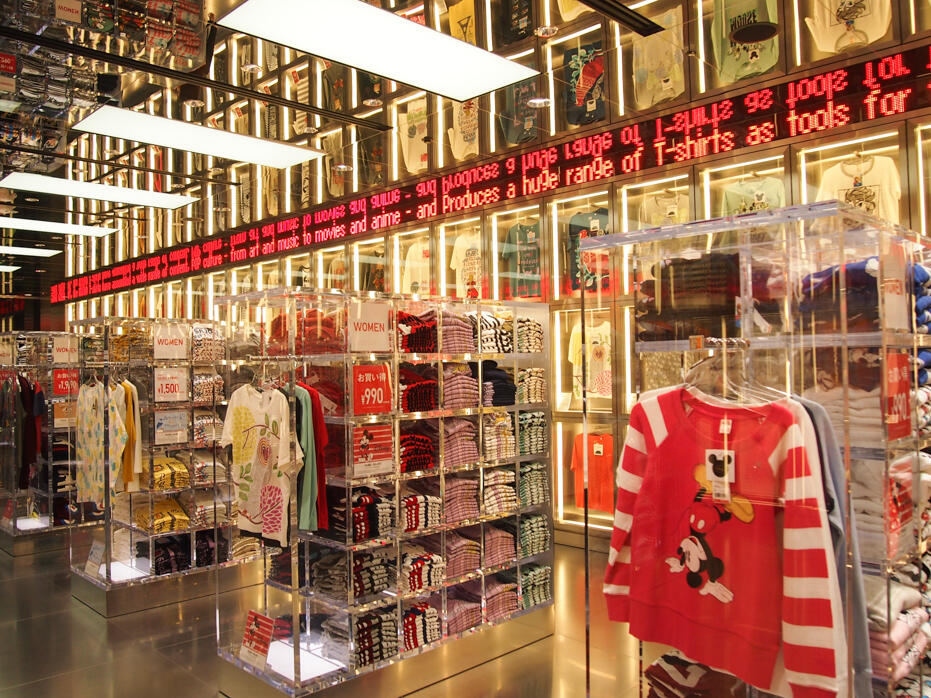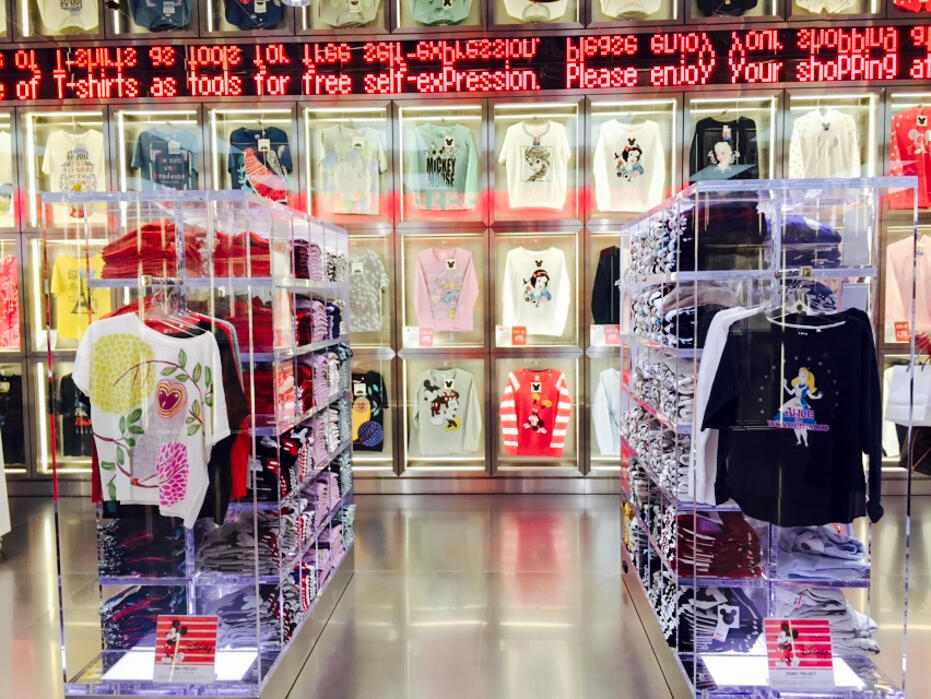 We popped by Dover Street Market Ginza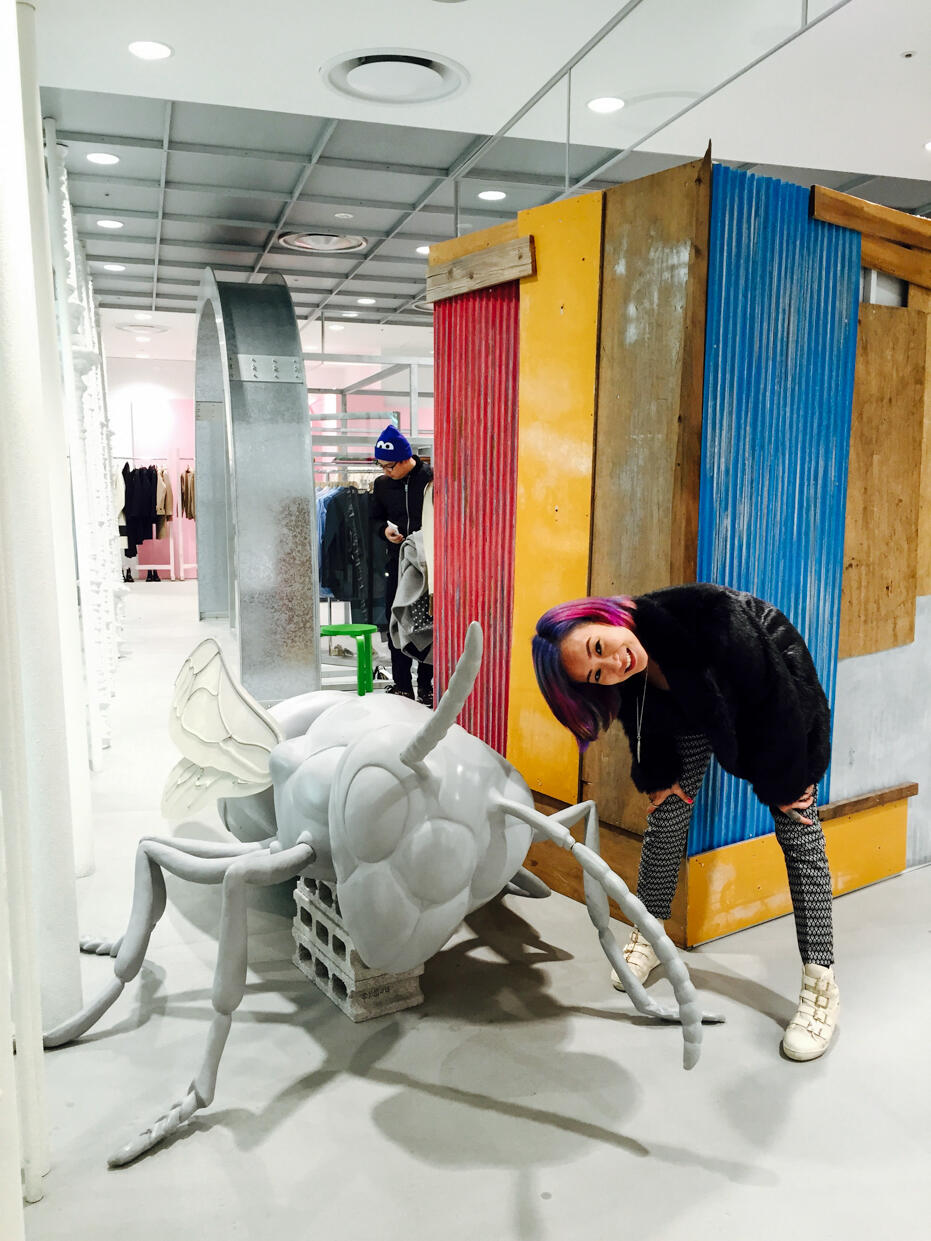 And after i was so pooped i went back to the hotel to rest. I think Cai Mei continued shopping!
That night, i was ADAMANT i would go to one of the places Jun recommended me to eat at. He'd done a ramen research trip by himself in May and wrote me detailed instructions on where to go and what to order. He even doodled what the machine looked like (for one of the places). How not to go!
I managed to drag Keith to go to Ginza with me, and after some searching, found the elusive restaurant Kagari.
It has a sign that reads Soba.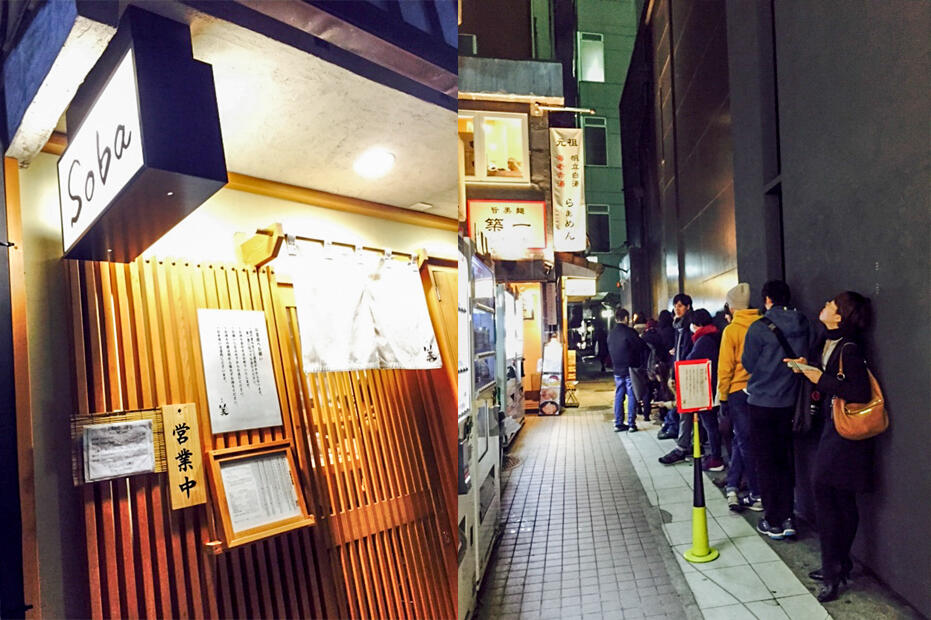 And a 45-minute queue.
I kept on apologizing to Keith cos it was already 9pm and he was hungry, and promised it should be worth it cos Jun recommended it.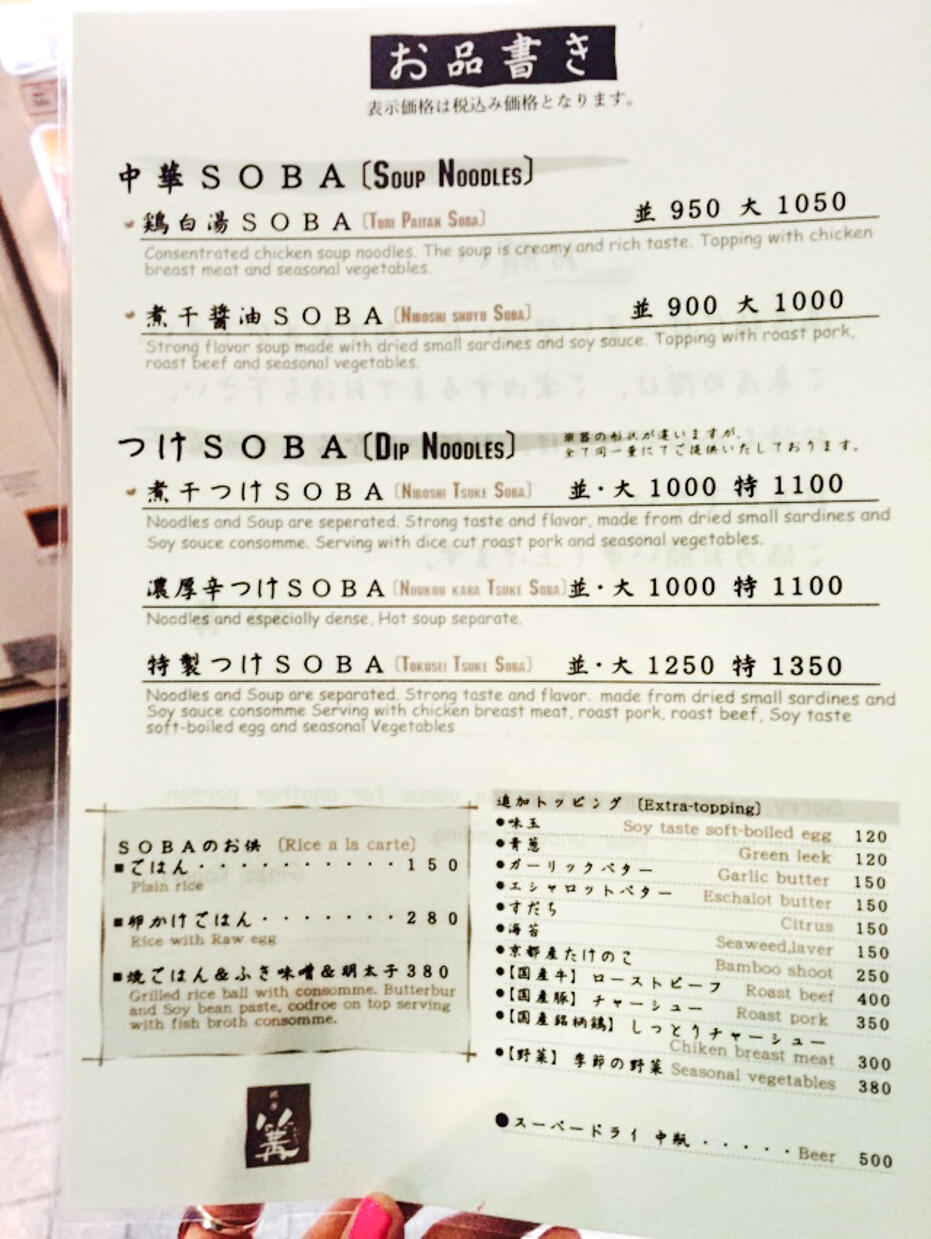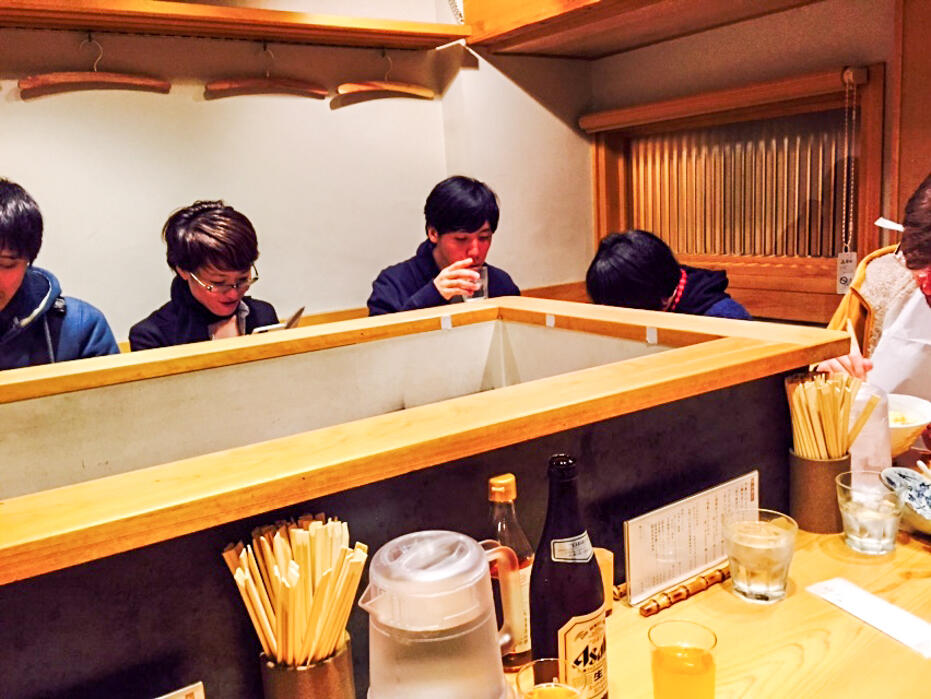 Keith… remember that lady? XD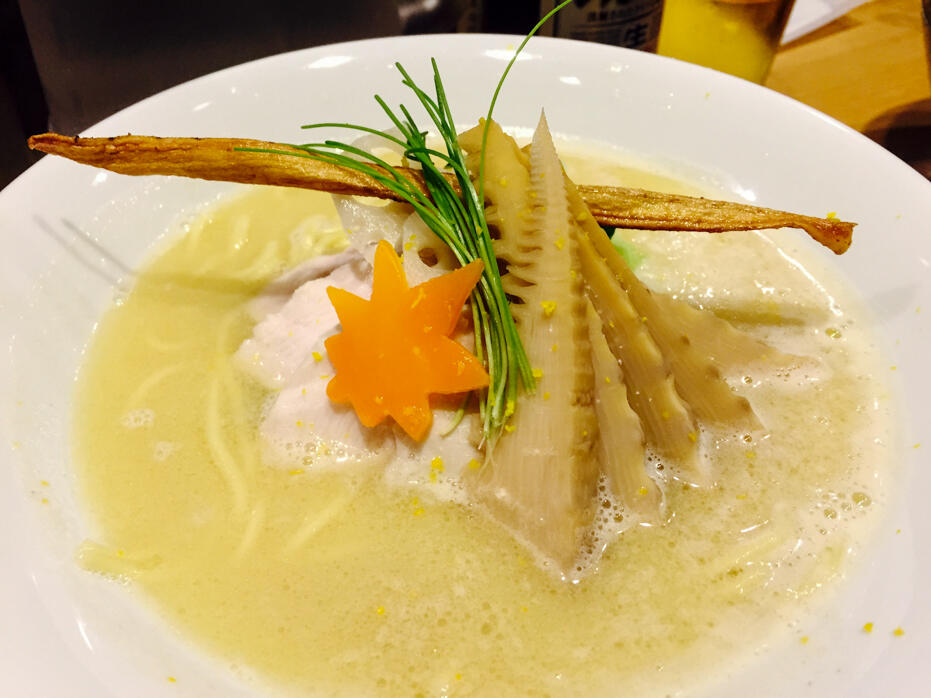 My favourite is the tori paitan soba – which was the creamiest most flavourful chicken broth soba i've ever had in my life. Topped with tender chicken breast and bamboo shoots, and i ordered a side of eschalot butter to stir in. Glorious. I dream about it. Oh my god i'm suffering writing about this now at 2:30 in the morning.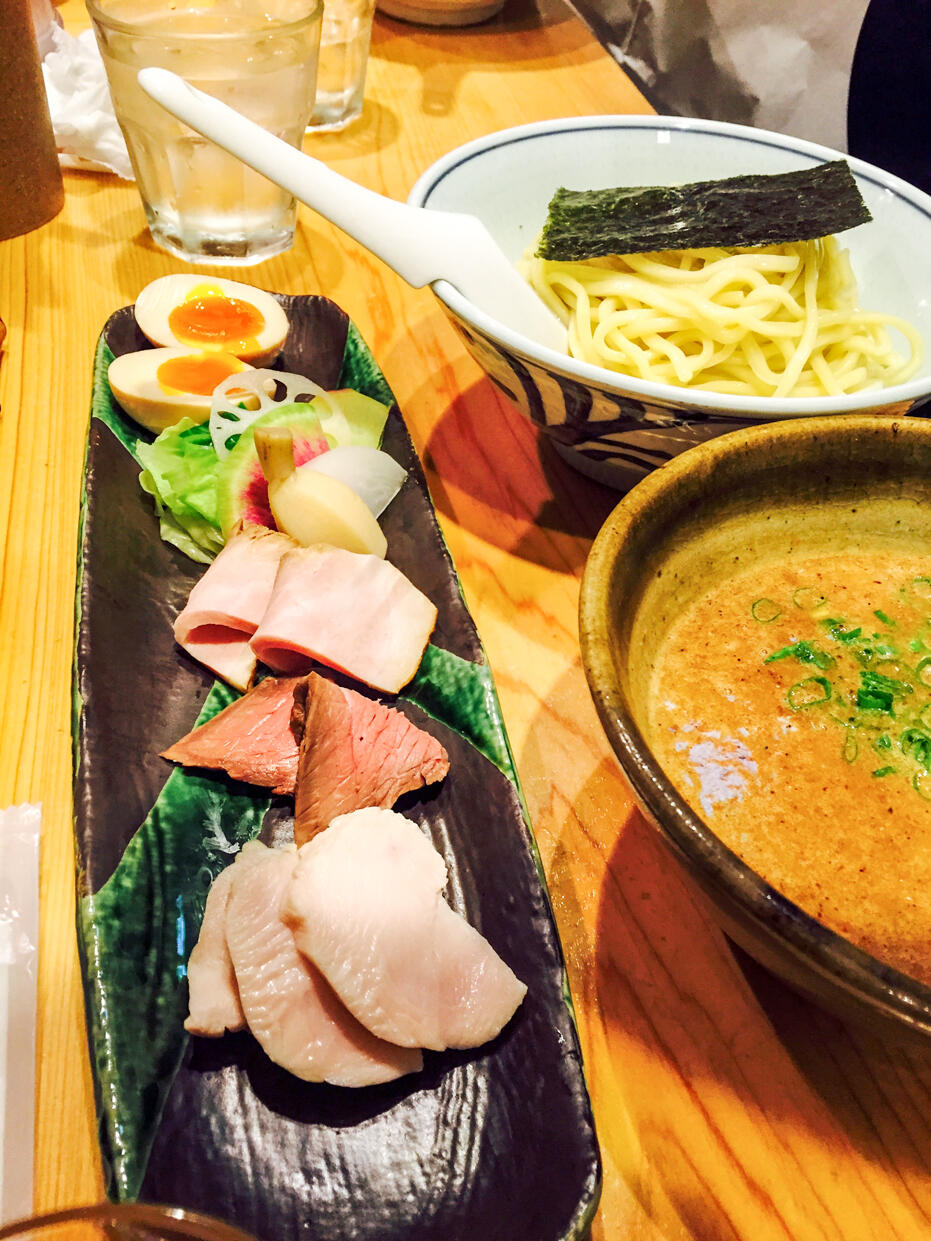 Keith preferred the tokusei tsuke soba, which is also Jun's favourite.
You dip the noodles into strong broth made from small sardines and soy sauce consomme.
With chicken breast, roast pork, roast beef, onsen egg and seasonal vegetables on the side.
We both agreed the queue was WORTH it. (Now i'm suddenly thinking about that queue in Tsukiji market… -_-)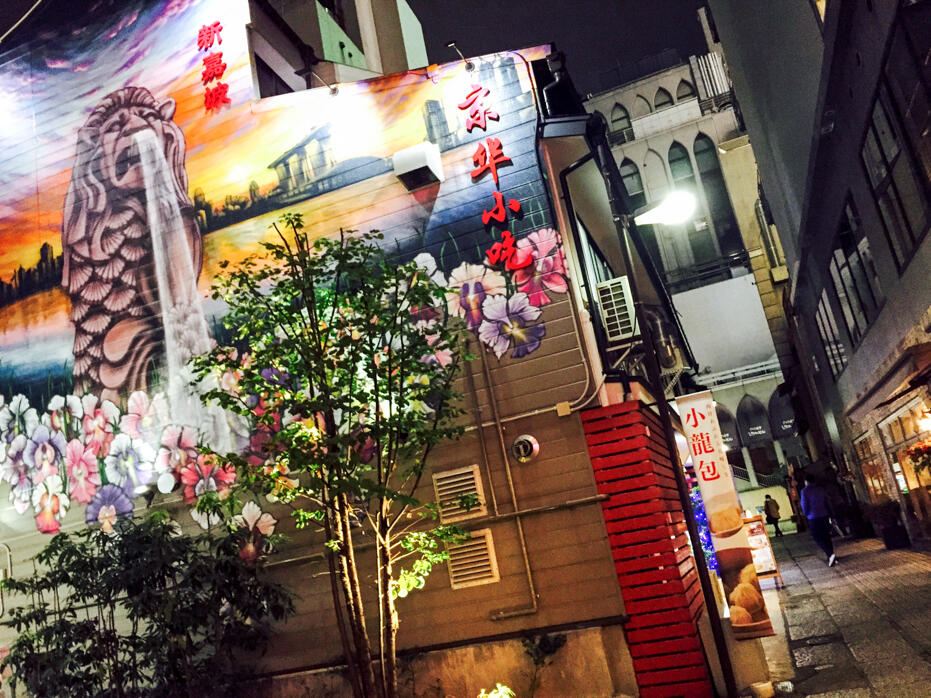 Earlier that day, Sabrina (whom i met thru Lex in Manila) saw on IG that i was in Tokyo and messaged me to go look up her friend Carson who'd just open a new bar in Ginza. It happened to be a 10-minute walk from Kagari, and… it was the newest Iron Fairies to open there just a week prior!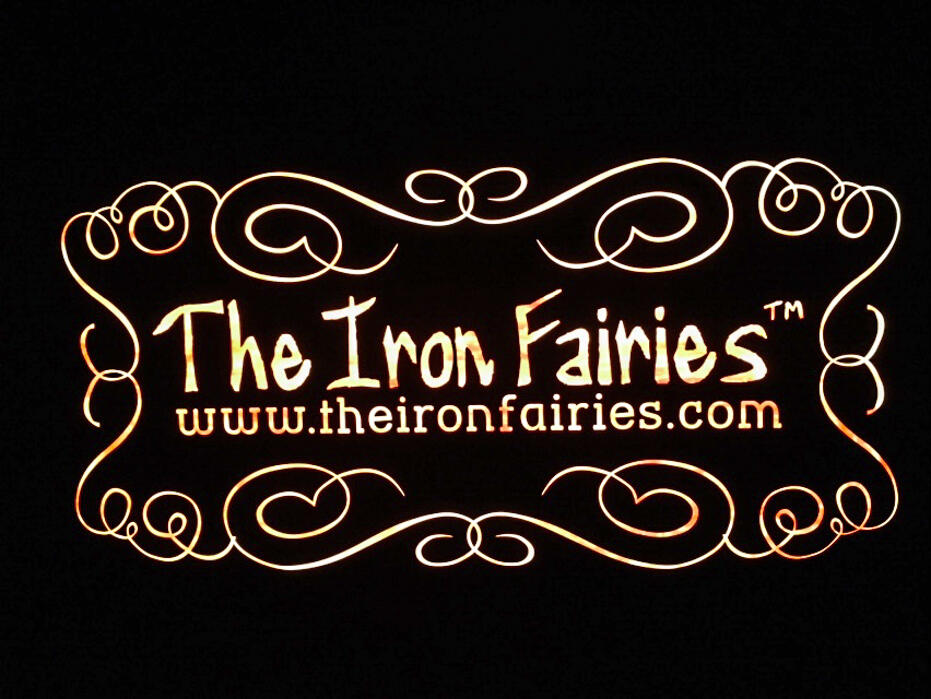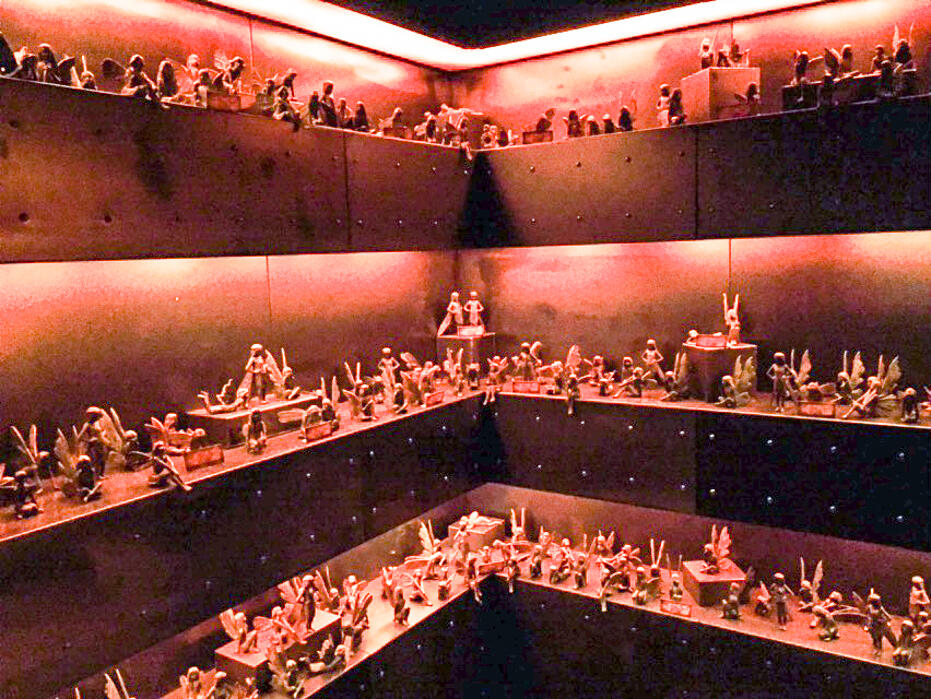 I'd been to the one in Bangkok maybe 8 years ago? It's the same concept with thousands of metal fairies hidden in drawers, and placed on shelves everywhere
Each fairy is different and has her own name + jar of stardust 🙂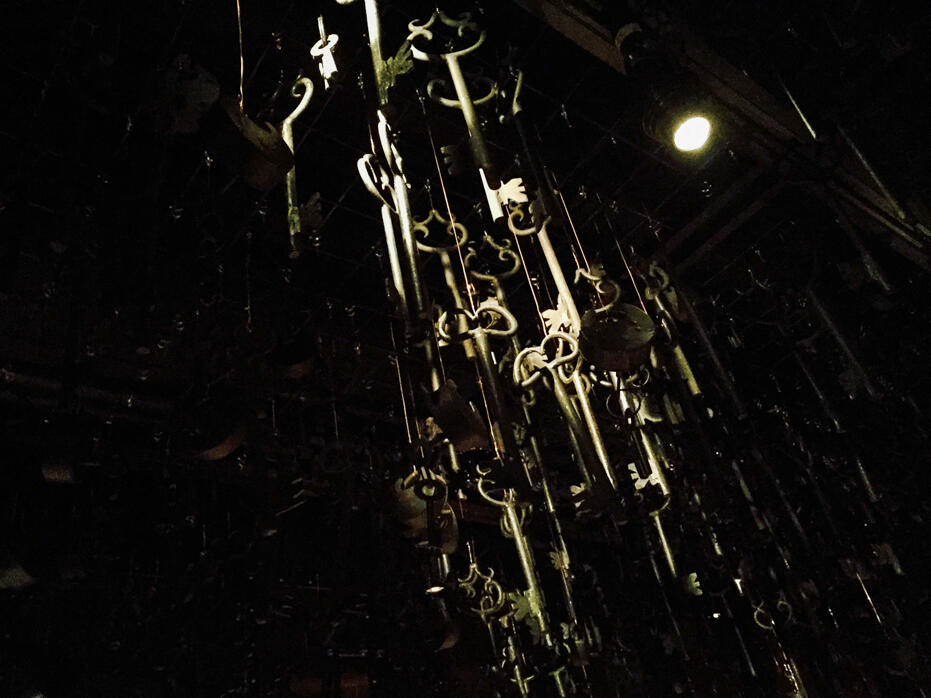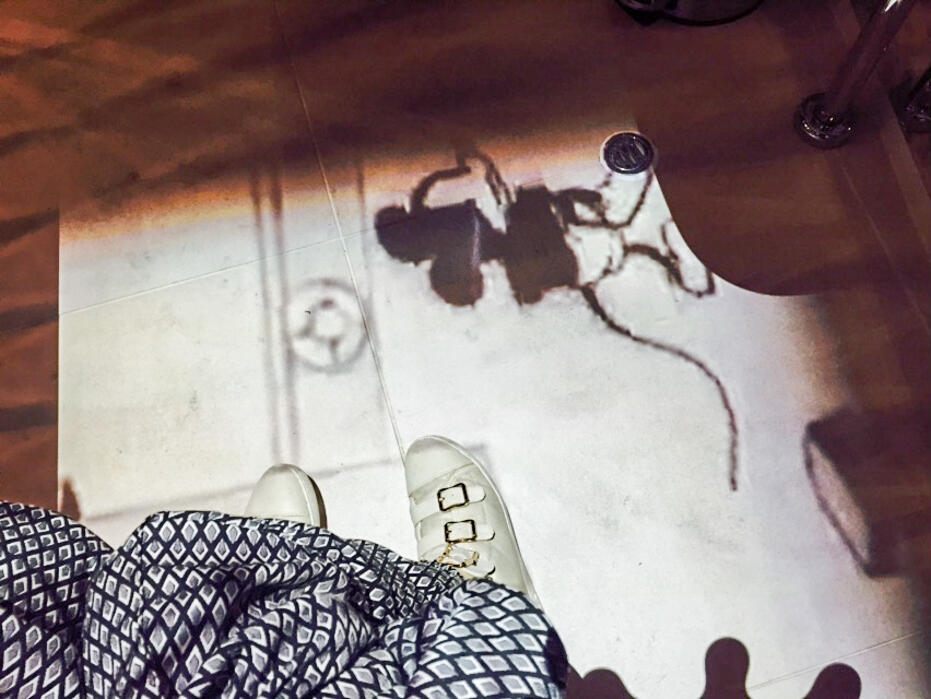 The bar projected old black and white Mickey Mouse and Betty Boop cartoons unto the floor. Yes that's me sitting on the loo.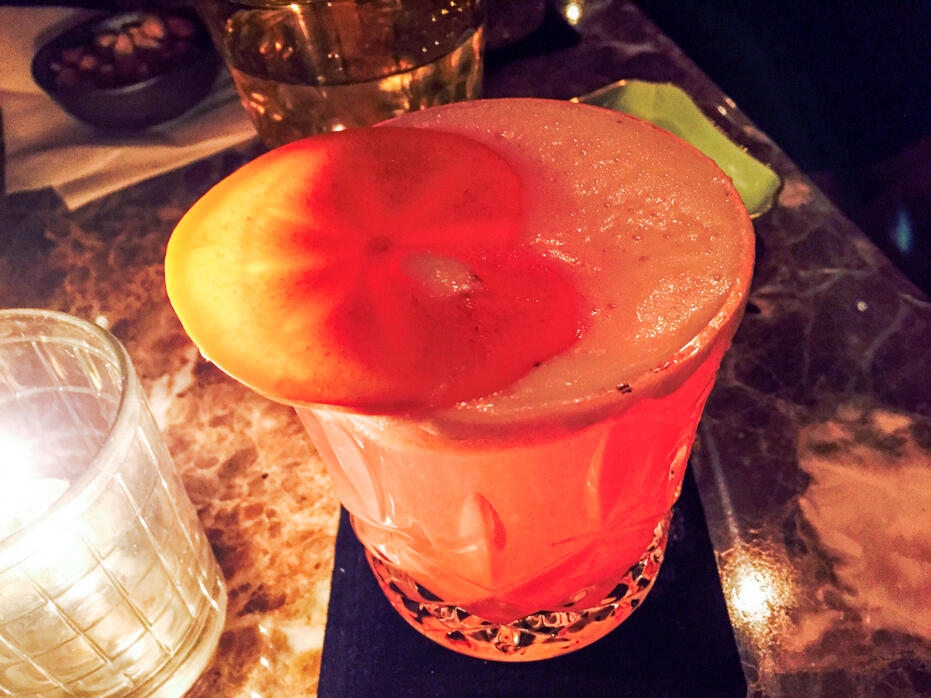 Keith and i ordered two drinks each. They were luscious and it was the perfect thing to do – just sit there, slowly sip and santai after that full meal.
The drink above is the Pink Tako, made of cranberry-infused gin, homemade cranberry cordial, fresh yuzu, egg, and octopus. I am obsessed with octopus so i couldn't help ordering that just to see HOW they could have implemented octopus into a cocktail! I kept digging the bottom of my glass for any tako i might have missed and Keith said, "Let it go, Joyce."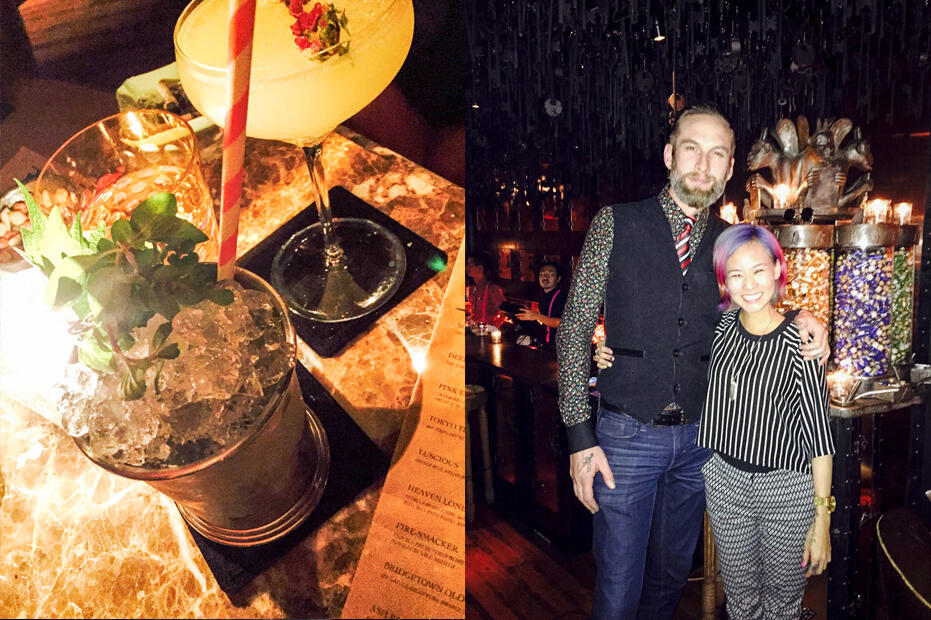 That's Carson on the right with me! He reminds me of a tall cheeky elf!
As i was finishing my last drink, Carson kneeled next to me and turned up his palms to present to me… my own iron fairy to take home!
I was so excited in disbelief i think i said, "You are fucking joking!"
A fairy for the fairy!
Her name is Brooke, and she's currently sitting on the table in my balcony looking out at the world and making friends with birds.
Thank you so much Carson, she's so very special to me!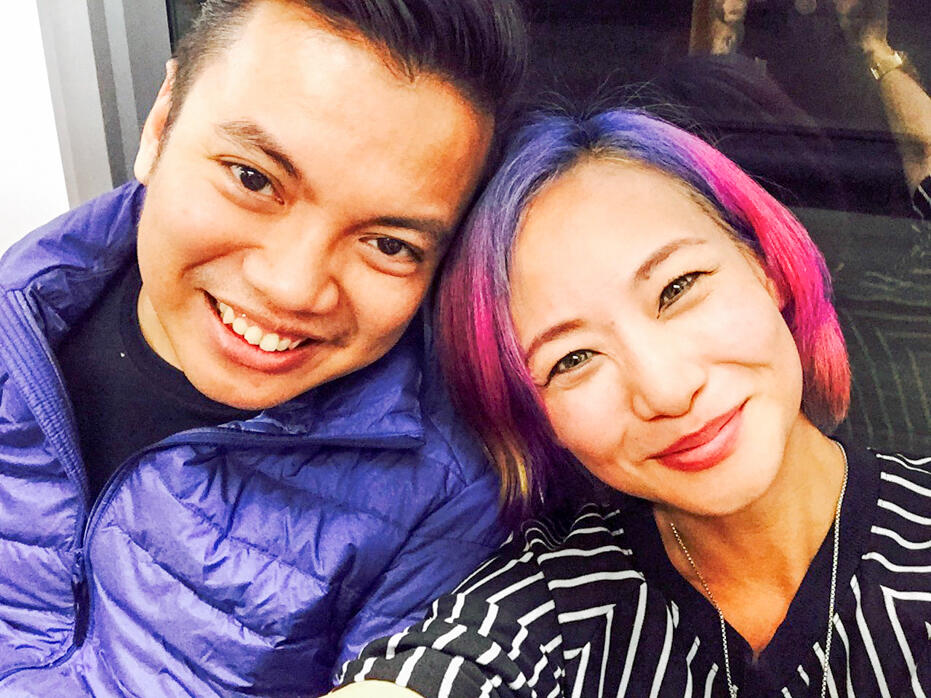 So fun to makan and minum with you!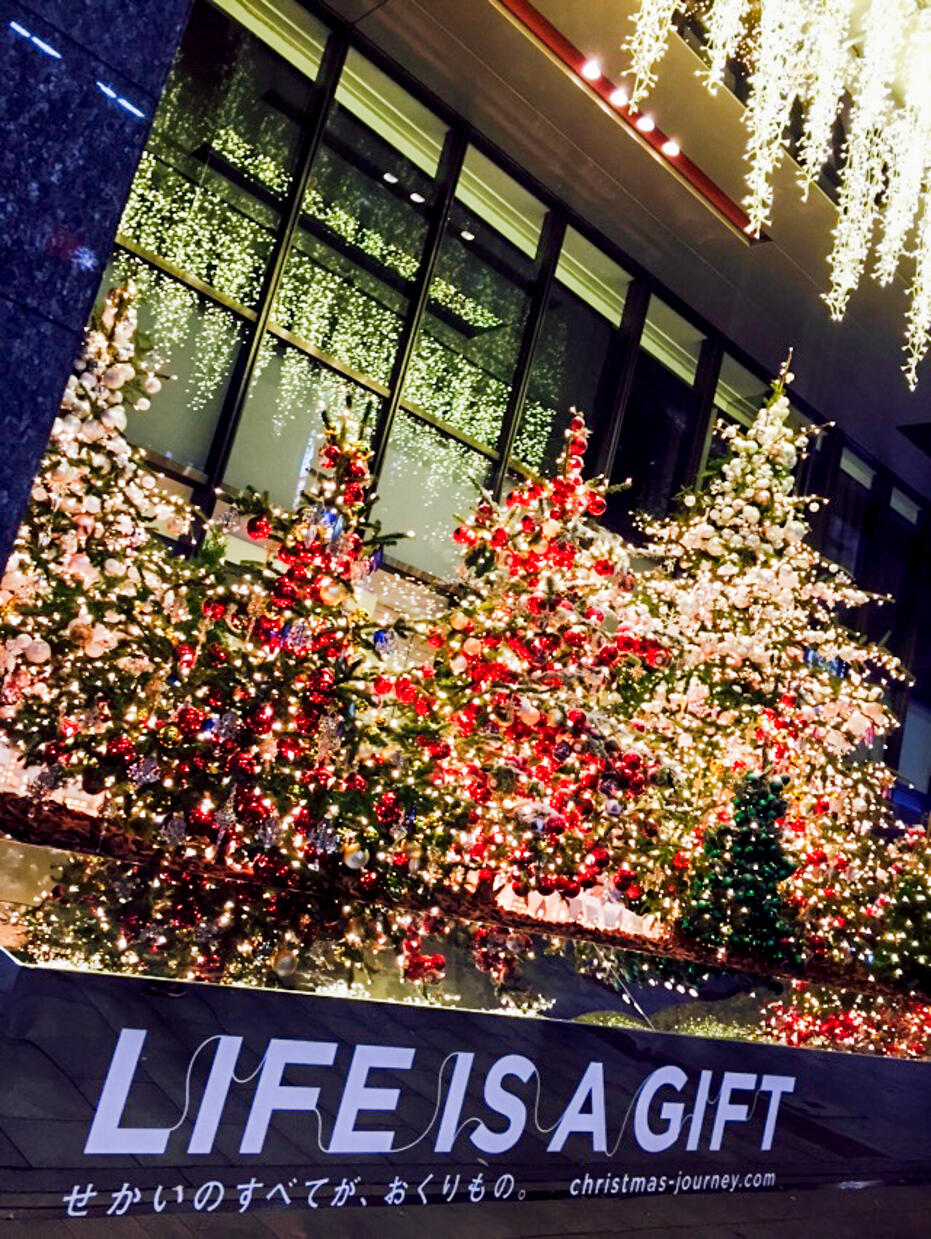 Day 3: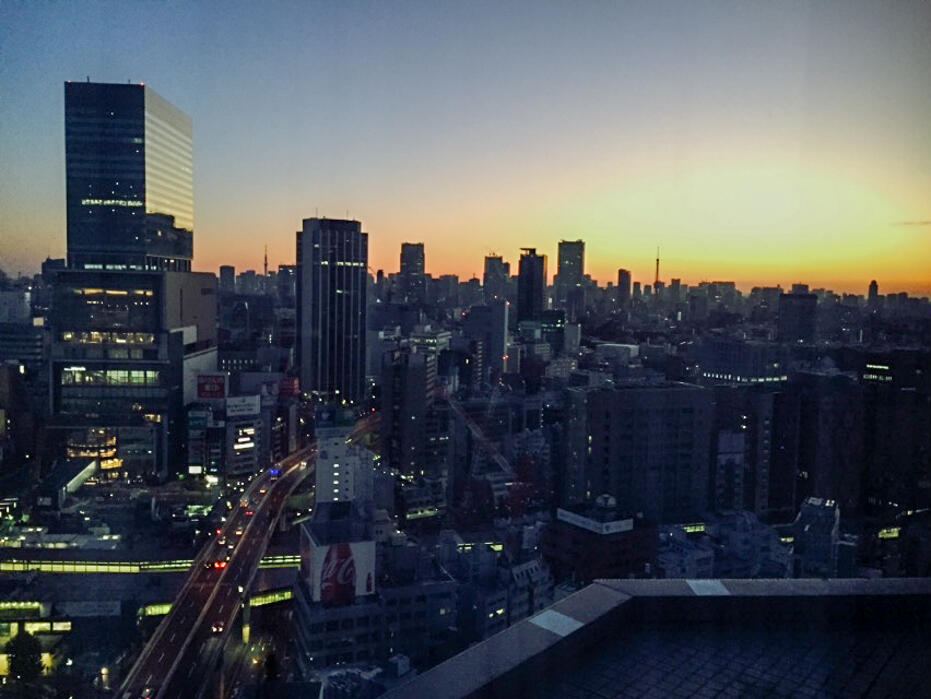 Sunrise in Tokyo!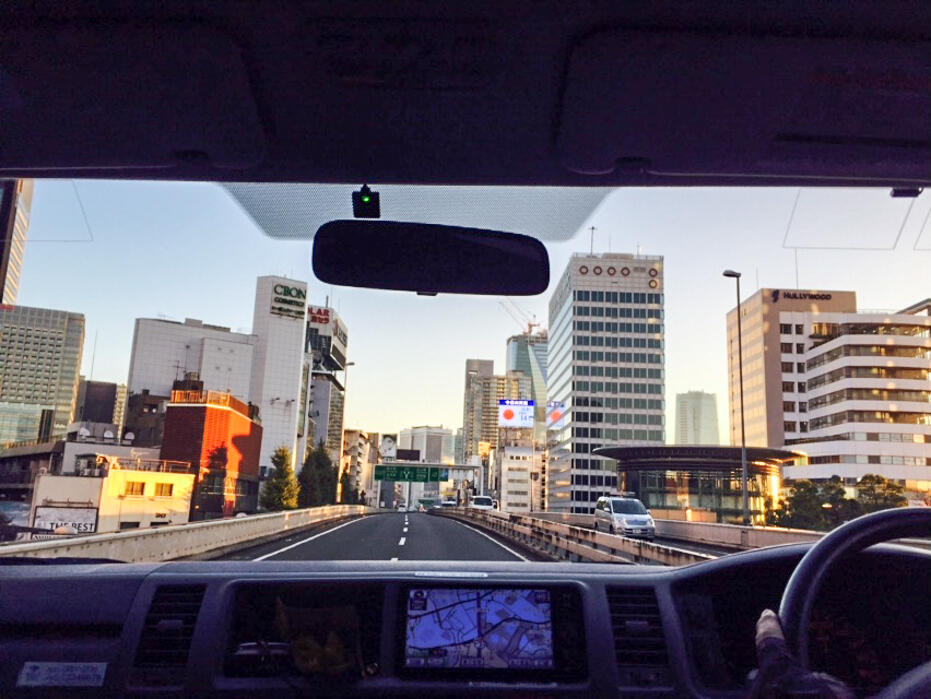 Time to go home!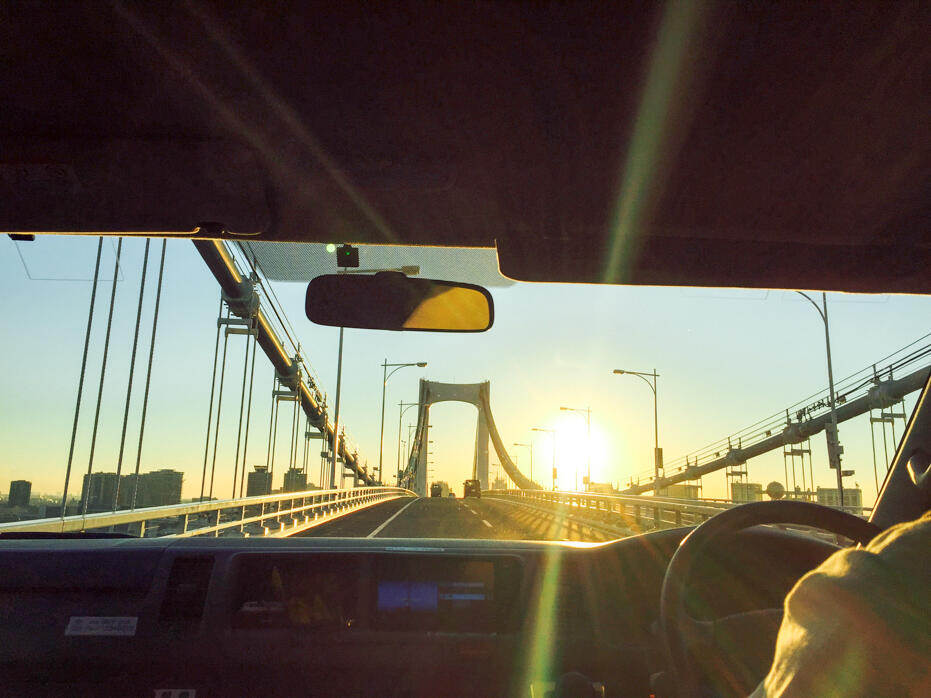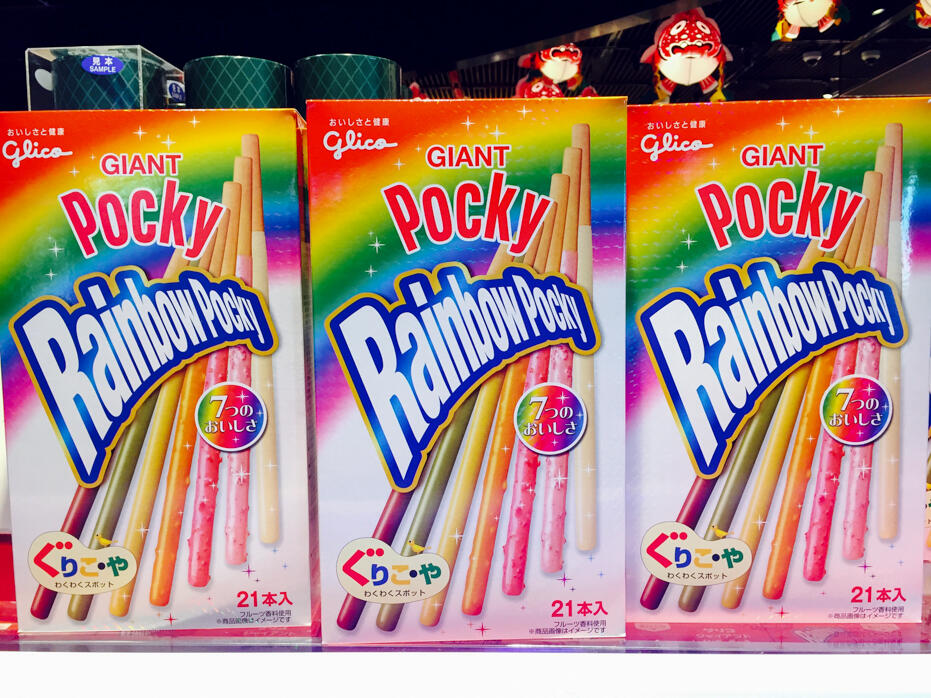 I spotted GIANT RAINBOW POCKY in the airport and almost passed out from excitement.
It's so bulky but i didn't care and bought two boxes… should have bought MORE!
When i arrived in the airport in KL, Jun surprised me with a sign and flowers. 
He's so cute i cannot. When i came back from London the month prior he'd also greeted me with a sign…
That night he suddenly said, "Shit, i just realised how often you travel…" *thinks of all the signs he has to make in the future*
?