It's me! It's me!! I'm baaaaack.
Yes, it is that time of the year again. The return of….. Tanggachi.
King has given me a new name this time around though – Rani. As she is Raja (King), naturally I should be Rani (Queen). We then devised a new hashtag for our upcoming adventures: #RaniRajaNightOut. Methinks it's absolutely cutezies… which is what we are most the time.
And so we put on our biggest hoops and headed to The Locker & Loft for our very first #RaniRajaNightOut
Thursday nights at The Locker & Loft means you become the leading mixologist and come up with your very own signature drink (with the help of their resident mixologist, of course)! I quote King, "Wah! Aktiviti!". Indeed. So instead of just getting crunk, you get to experience being a mixologist and then get crunk.

[Baby] On our way to Locker & Loft, we talked about the cocktails we would come up with and that it should be served in pairs because well, it's #RaniRaja. We're super confident that our ultimate cocktails will make it to the menu for good! The name of our cocktails will of course be
The Rani & Raja.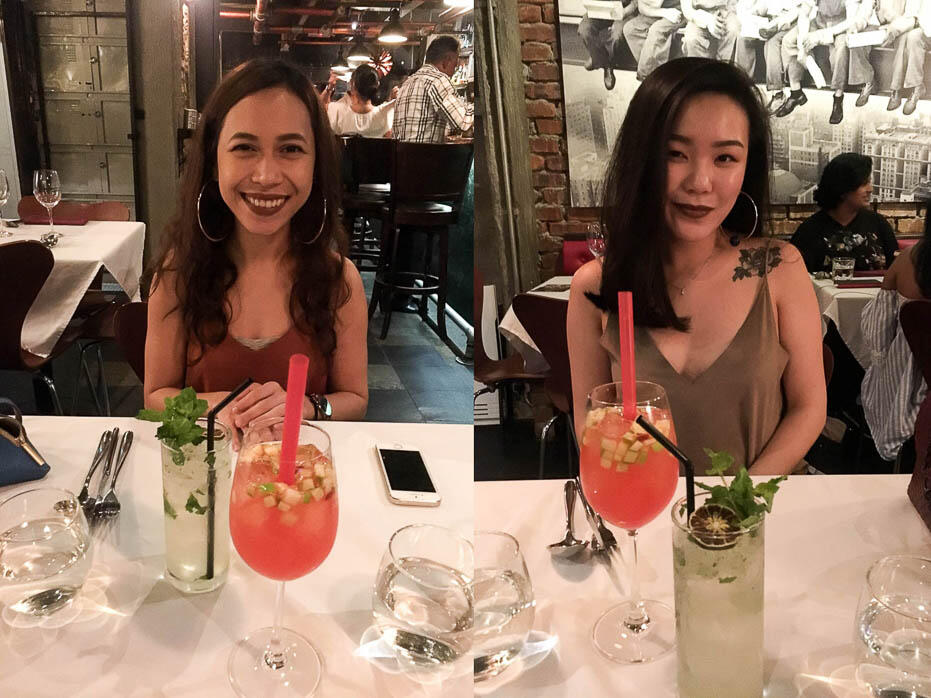 Date night! Us with our Tuak Sangria and another girly drink (both are on the menu).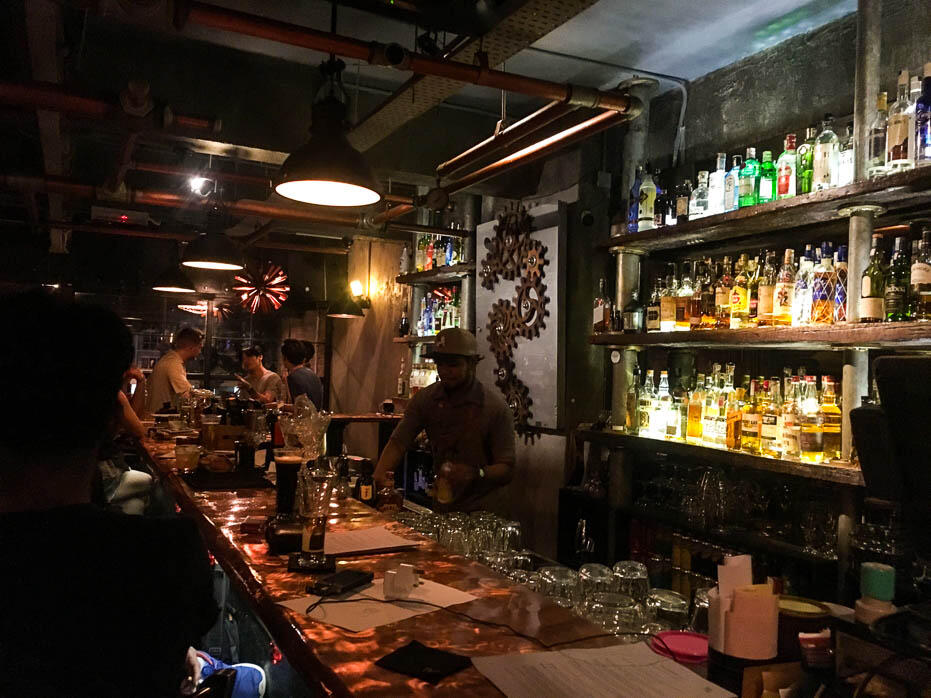 We started off by filling out a little form that basically lets your barman know what flavours you like or dislike, to come up with a custom concoction that will well suit your tastebuds.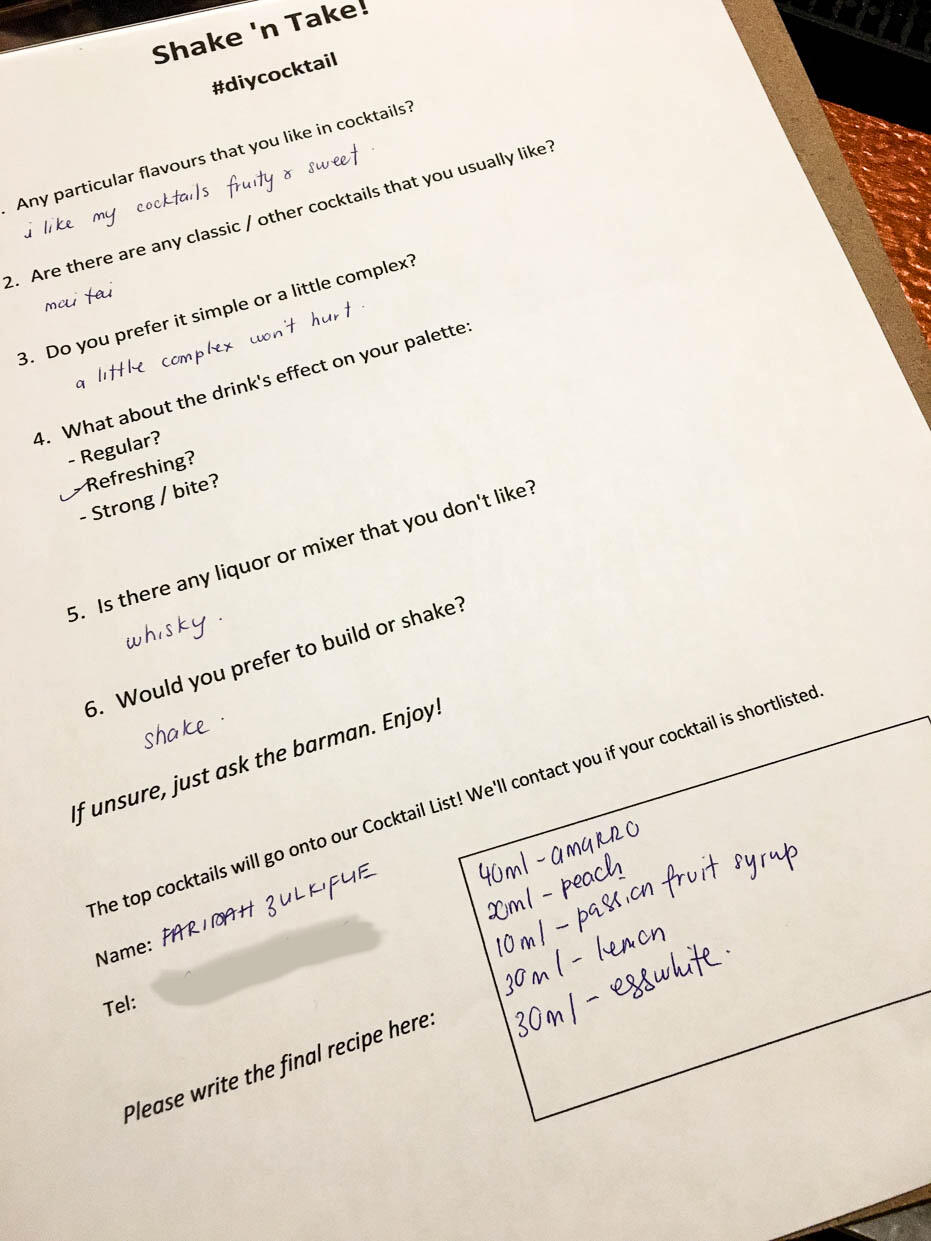 [Faridah/Baby] I like my cocktails sweet and girly so the concoction for my ultimate girly-fied cocktail are:
40ml of Amarro, 20ml peach schnapp, 10ml passion fruit syrup, 30ml lemon juice and 30ml egg white to make it foamy and fancy!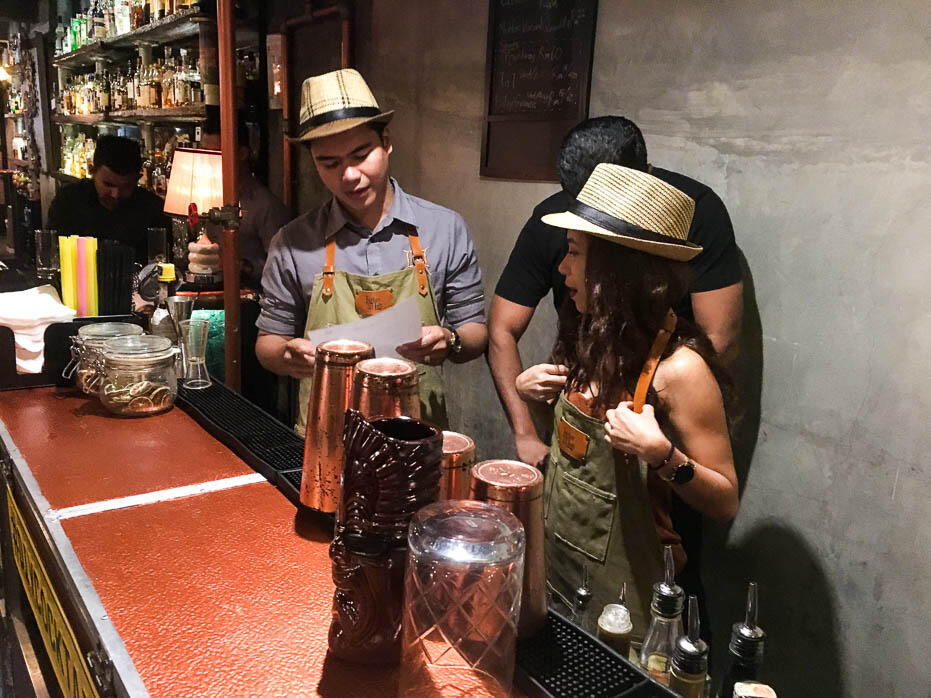 Next to me is Nik, the resident mixologist at The Locker & Loft and behind me is Deep, tying an apron on me which was 3x sizes too big.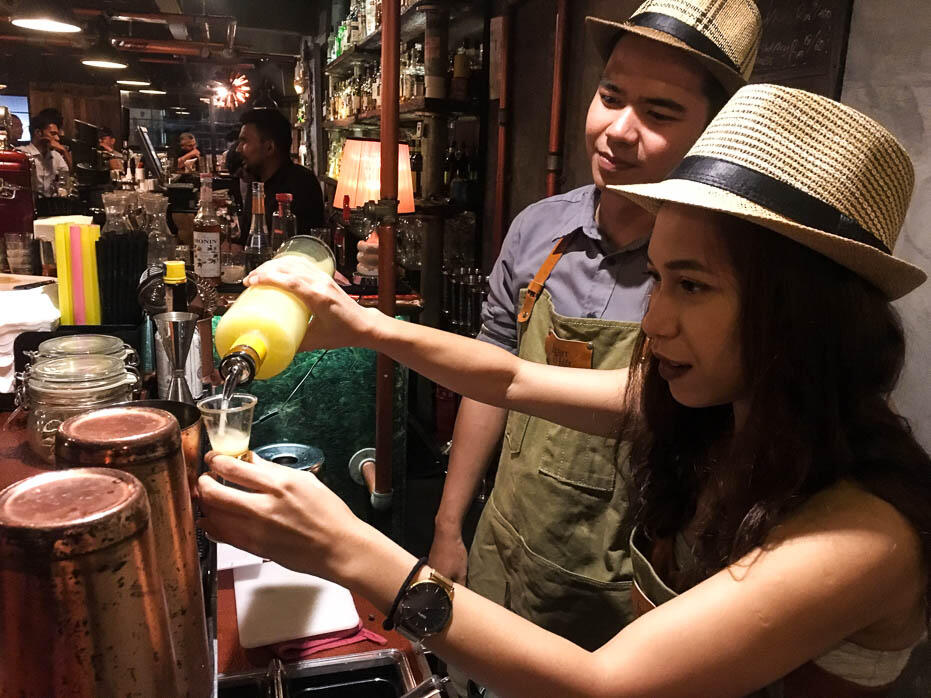 He guided me and April through the whole process – proper way to mix, pour and shake!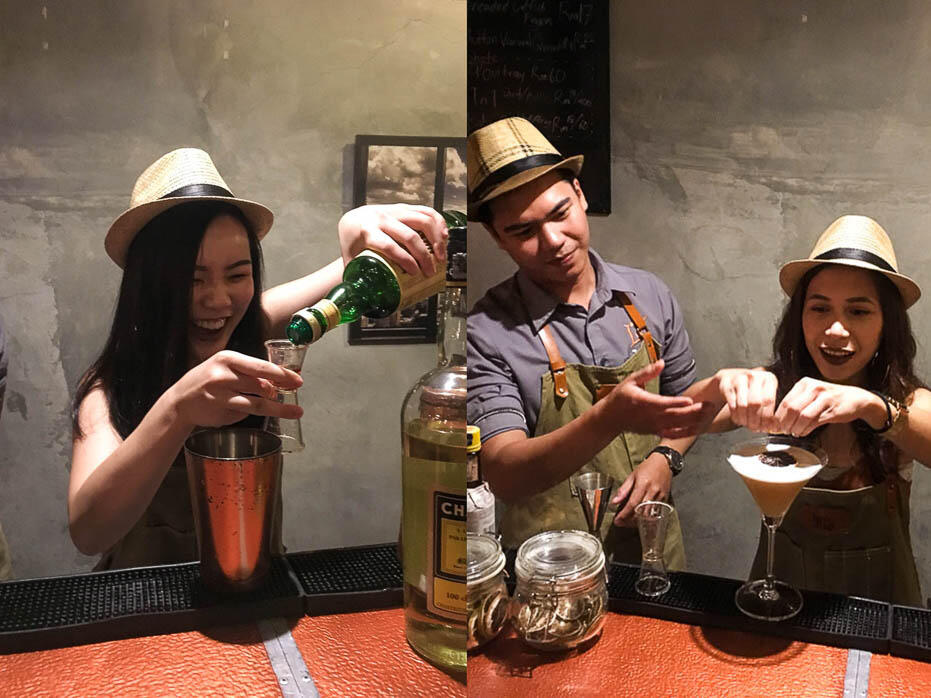 Us coming up with The Rani & Raja.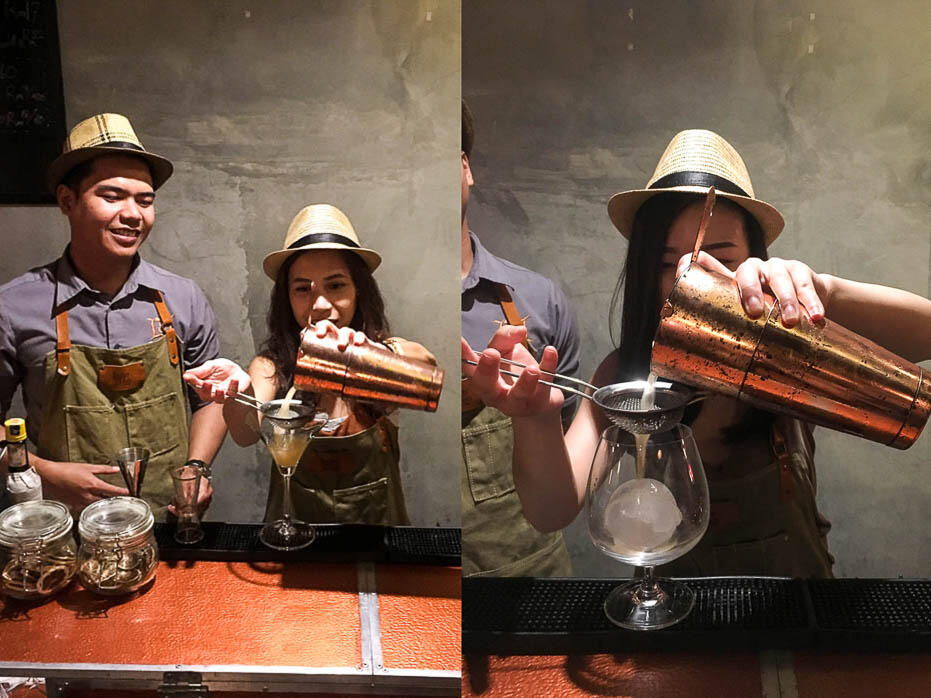 Us on the final stage of our cocktail making.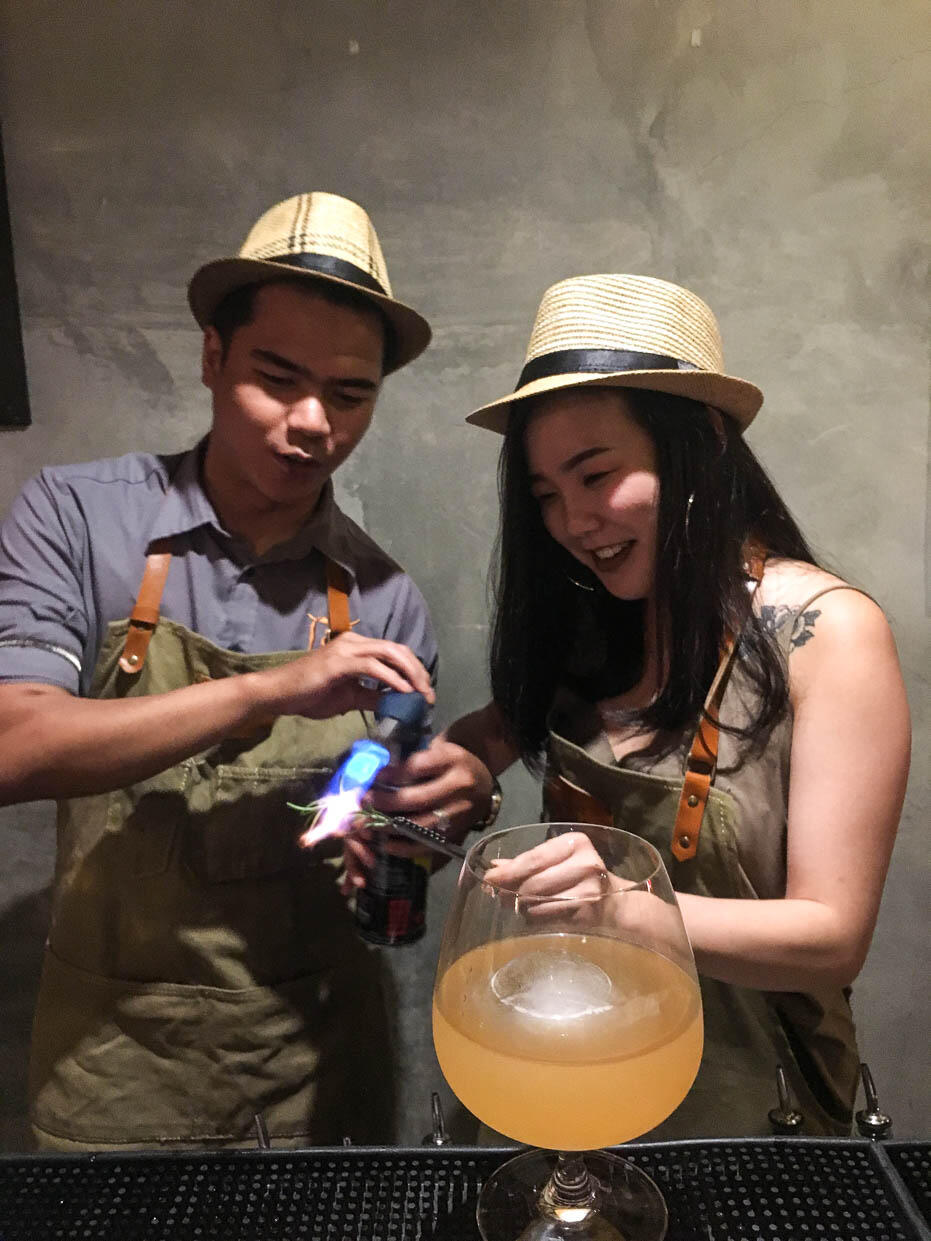 True to her style, she is anything but conventional. So of course she needs a burner gun for her garnishing. It's rosemary by the way.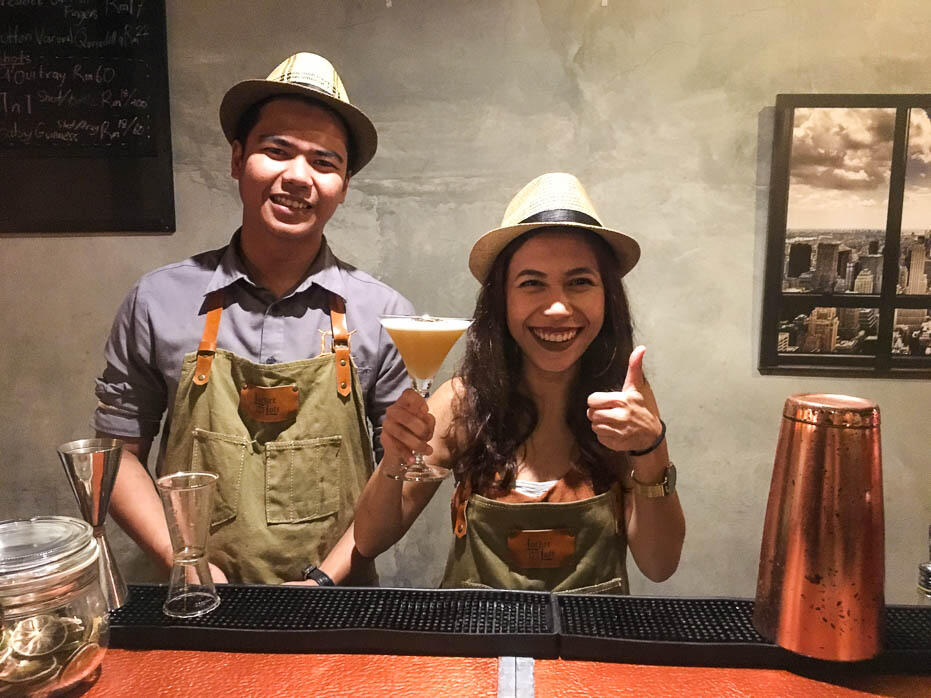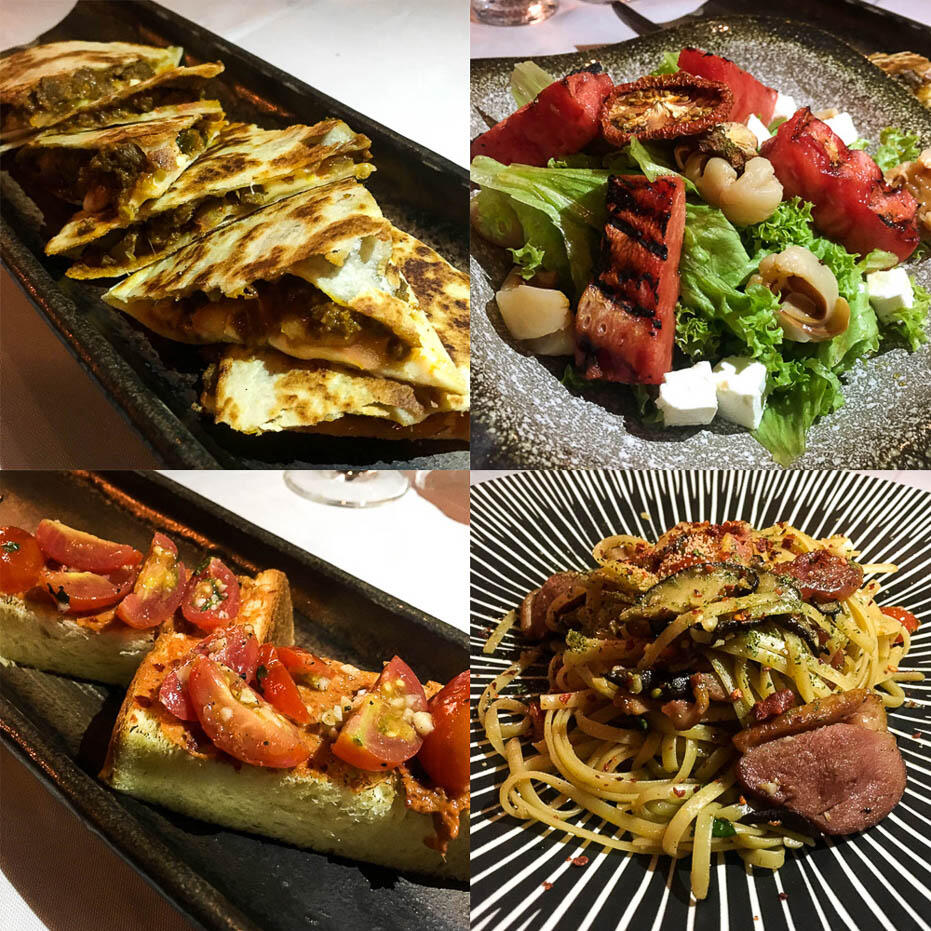 Mutton Veruval Quesadillas, Grilled Watermelon Salad, Roasted Cherry Tomato Bruschetta, Smoked Duck Aglio Olio Fettucine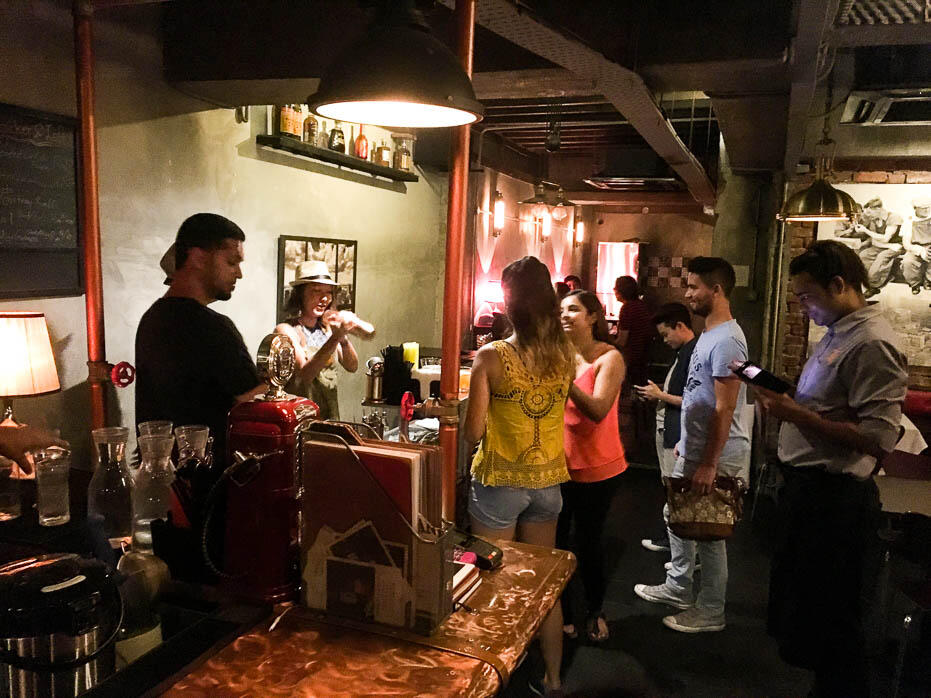 We guess they saw how much fun we had and they wanted to get in on the fun too!
So if you have nothing particularly important to do on Thursday nights, head over to The Locker & Loft for Shake & Take! You only have to pay for the liquor you use in your mix! It's fun and it will make you think twice before harassing any mixologist after this. It's definitely NOT an easy job!
Thank you, The Locker & Loft for such a fun night! We'll spread the love and return for sure!
The Locker & Loft guests that create their top 10 favourite cocktails will be invited back in September for the L&L Amateur Bartender Challenge, where the 10 chosen guests will undergo a face-off to win Best Cocktail, RM1,000 prize and bragging rights.
+ + + + + + + +
The Locker & Loft
40A, Jalan SS20/10,
Damansara Kim,
47400 Petaling Jaya
Instagram: www.instagram.com/lockerandloft
Facebook: www.facebook.com/lockerandloft