I went to Bangkok last week for a 3-night stay with Yishyene. Here's a quick list of where we went and what we ate, in case dire memory loss in, oh, i don't know, in 30 years' time takes place. (I'm being optimistic with that one)
We stayed at TENFACE by booking it on Agoda. It's got a big living room, balcony, dining area (where we threw all our shopping), large bedroom and bathroom… all for RM200/night for 2 ppl.
This is just the dining area downstairs by the pool.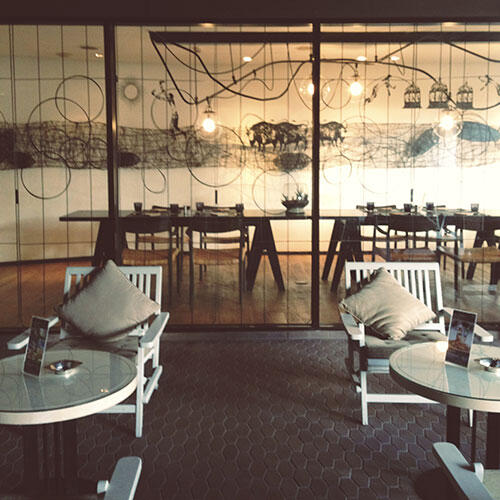 We went to Platinum Mall to shop and hit the food court there as many times as our tummies let us…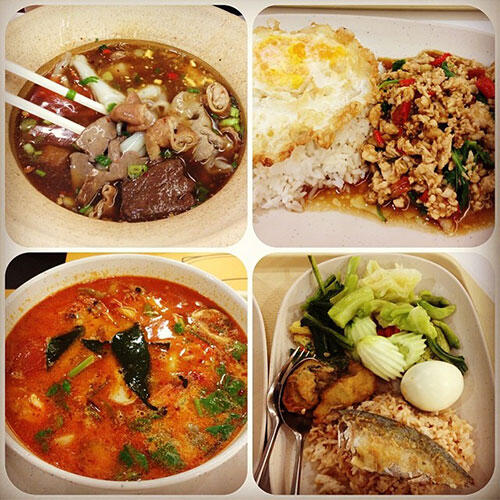 Oh god Thai food is just the best. I would never tire of Thai food!!!
Top left is kueh chap Thai style, next to it is my fave mince pork + basil + chilli,
bottom left is massive bowl of tom yum, and a simple dish of veggies and fried fish when i was feeling guilty.
We walked by the market next to Siam Square one night and spotted lots of peaceful protesters, as well as loud flamboyant ones.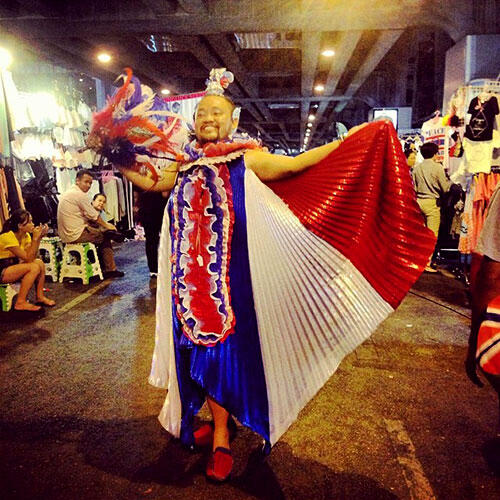 Yishyene and i both got a snack…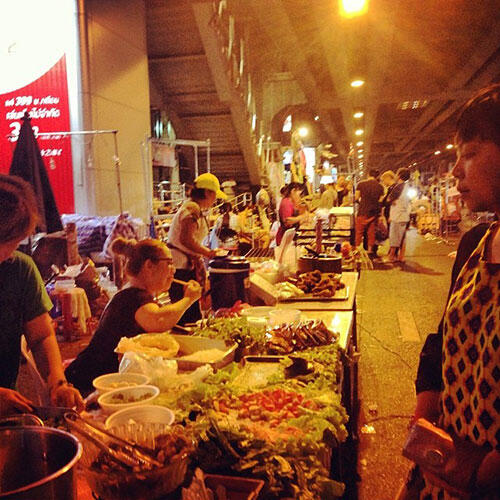 Which turned out to be an incredibly spicy (but delicious) raw salad!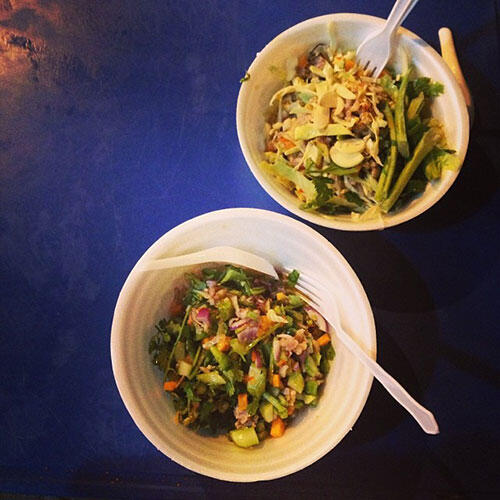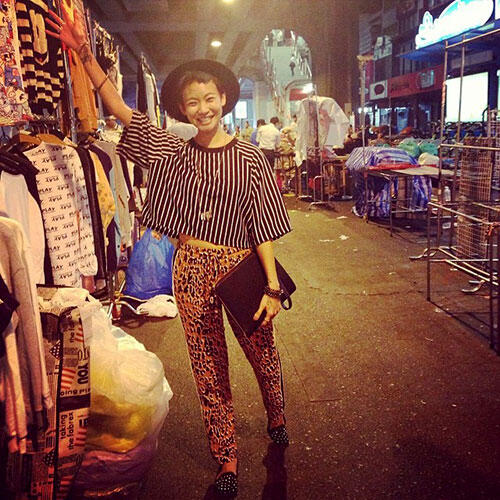 We dropped by Sneaka Villa, a street store selling its own merchandise, to see Patch.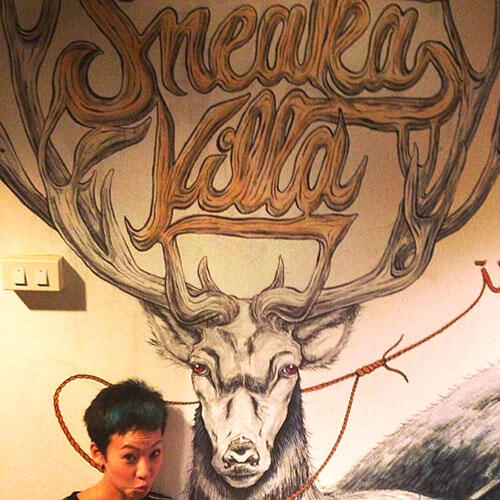 This is Patch. He be a party animal. He's coming to KL for FMFA wahey!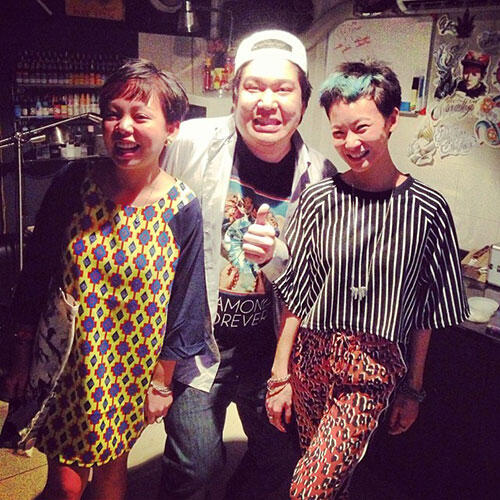 Visit www.sneakavilla.net
Went to try a restaurant we found online, called Paste.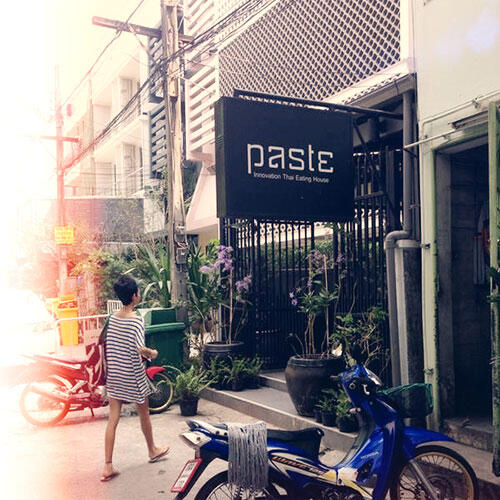 Despite all the good reviews, we found it disappointingly overpriced for its less than average fare. The only thing worth having was the pulled pork dish. The asparagus dish was quite salty and the green curry prawn+fish dish turned out to be a fishball dish 0_o An expensive fishball dish at around RM50 -_-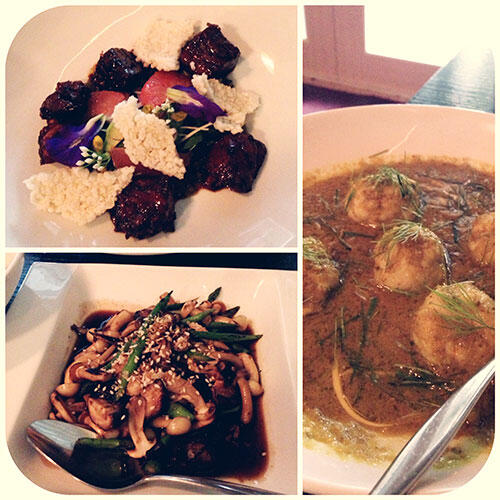 Feeling sleepy one afternoon, i managed to find the massage school Kanch and i used to frequent when i stayed with her in Bangkok for 3 weeks.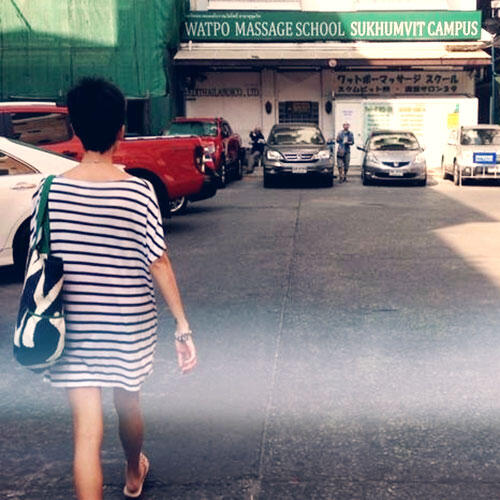 You should definitely go look for it when you're there! I like going to nice spas in Bangkok, but i also like my cheap massages that come GREAT.
Watpo Massage School is so awesome cos a 1-hour foot massage only costs us 250 baht. It's not a fancy place, but the masseuse all have a certain number of hours to complete at the school to get their cert, so they're all really good! So good that you can't help giving them a 50 baht tip after cos you're just so grateful and they're so nice!
If you come out of Emporium mall, just cross the road on the BTS bridge and walk to the right. On your first left will be a tiny lane, where Watpo sits at the end of.
One night, we went to Supanniga in Thonglor for some Thai food, also another place i found online.
Luckily, this was really good! I would go back.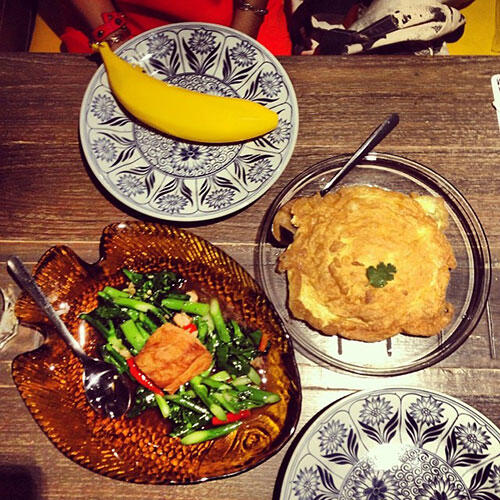 Pardon someone's fake banana. Also, the beef dish hadn't arrived yet.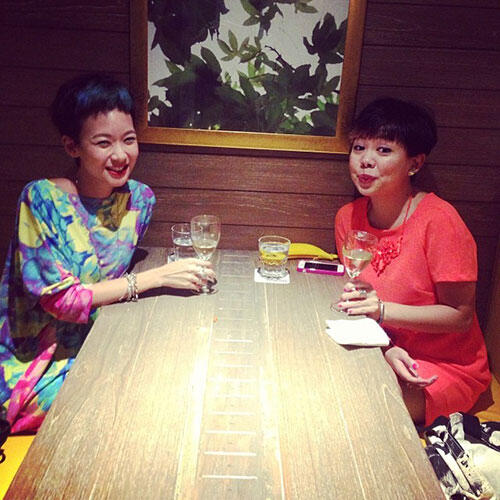 Walking aimlessly around, we wandered past a bar (called Grass i think) where we could hear a soulful band playing.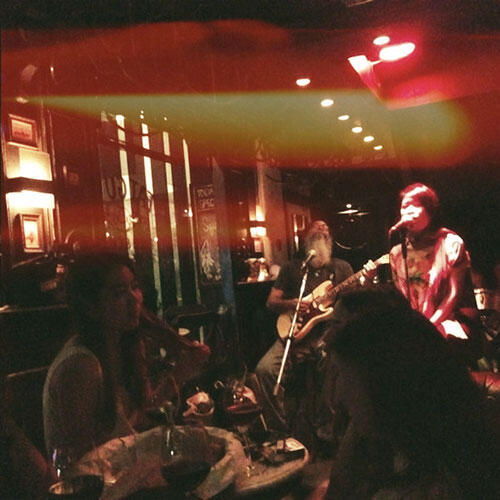 Stopped for some prosecco
One lazy evening, we each bought a takeaway rice with bamboo shoots, fried fish, curries and veggie.
(I hope my nutritionist isn't reading this…)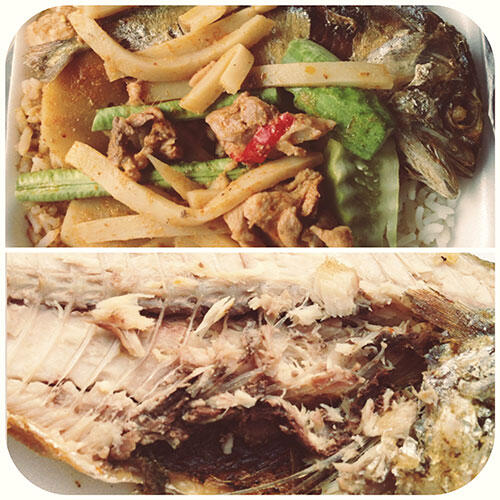 I LOVE FISH WITH LOTS of bones cos it tastes so good!
Plus smaller fish have less mercury 😉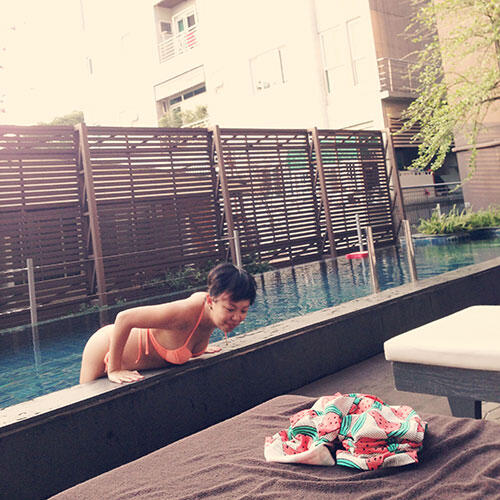 Yishyene tried to get me to swim with her but her getting in LIKE THAT didn't convince me one bit that the water was warm enough!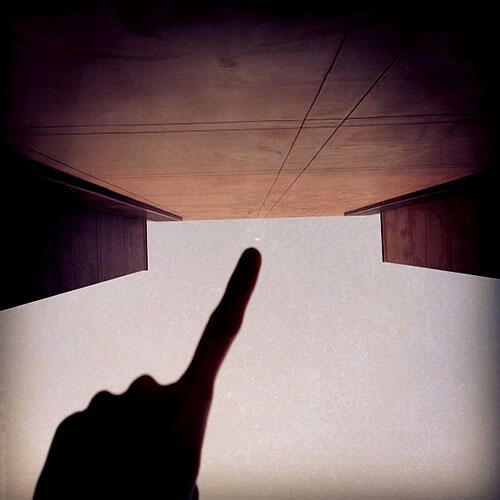 The moon! The moon!
On our last night, i wanted Y to see Tawandang German Brewery, which is such a crazy local place.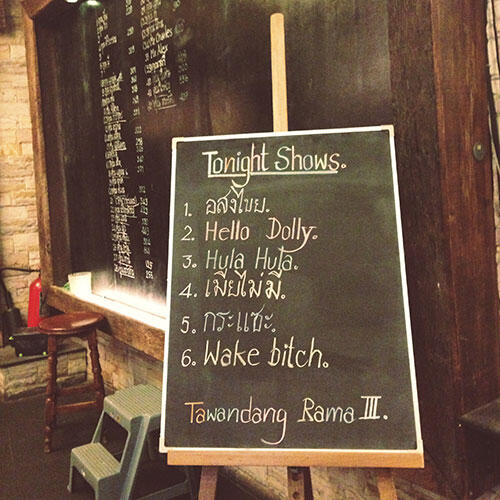 Their itinerary for that particular night.
Wake bitch turned out to be some S&M-themed dance XD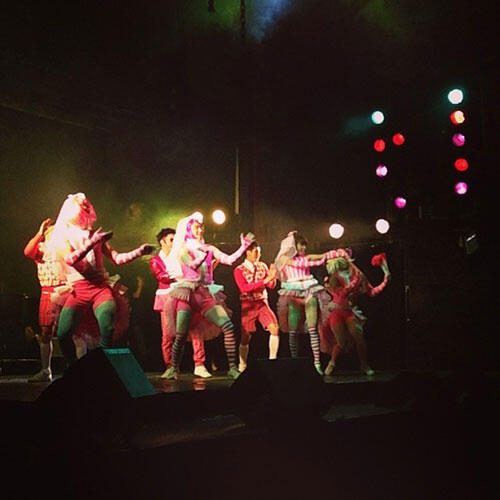 I couldn't take many nice pix cos our seat was quite far back so i'd have to get up,
but i just wanna say that their costumes have improved over the years and i'd actually wear some of their crazy feather and hula ones!
Now i want a long slinky hula skirt like what they wore.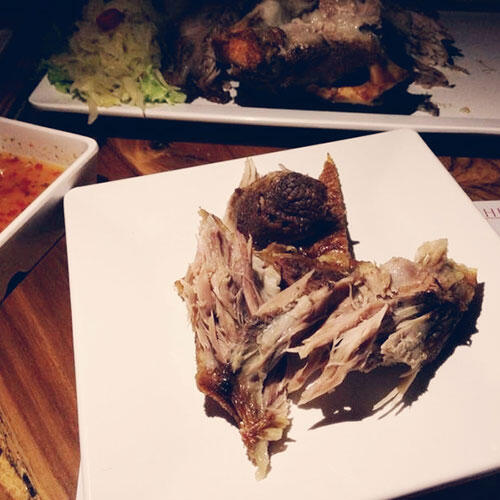 We ordered the signature pork knuckle which was very greedy for two people.
It would have been just nice for four.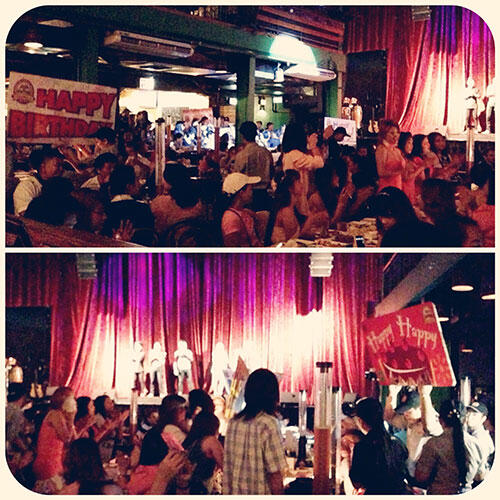 Every night in Tawandang ends with the entertainers singing Happy Birthday to all the locals who are celebrating their parties there that night, and all these giant birthday placards start hopping and jumping around the place.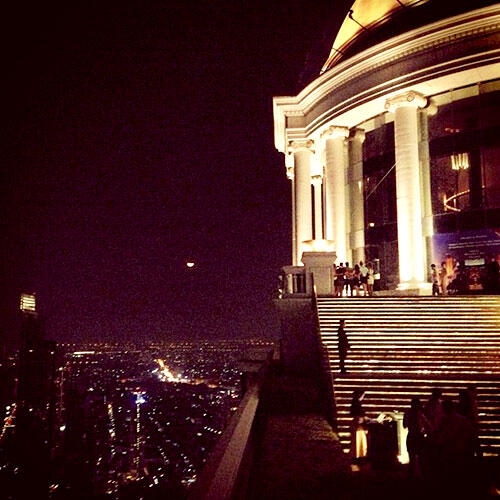 After that, we headed to Sirocco for a drink (which became an expensive four).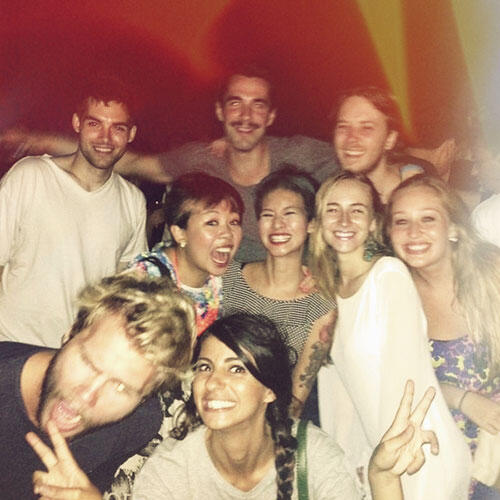 Met a group of travellers who were all staying in the same hostel.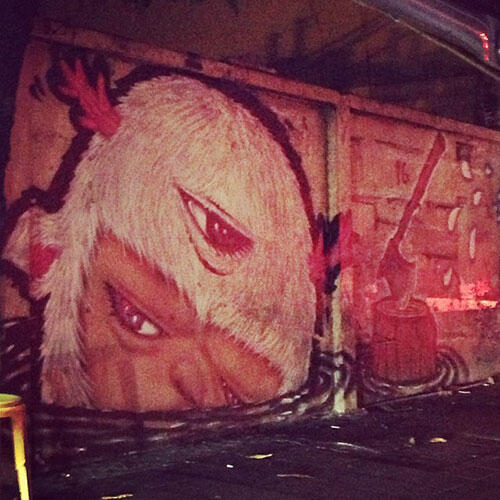 Saw some grafitti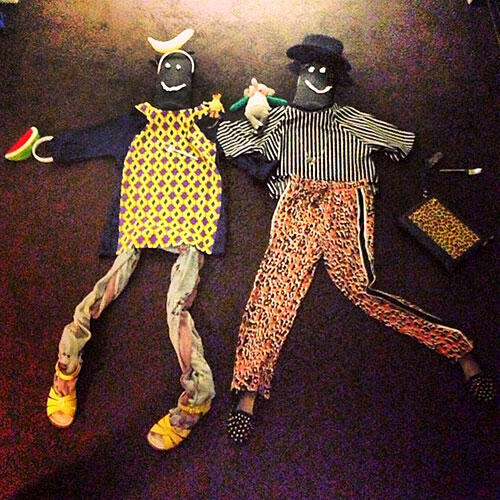 Yishyene made 'us' on the ground 😀
xxx