Do you remember all those teetering rocks the wild coyote used to jump on from one to another in Road Runner cartoons?
Bryce Canyon seems to be the place the scenery was based upon.
Those seemingly impossibly-balanced rocks atop each other are REAL.
When i grew up, i just figured it was make believe, just like the cartoon characters.
Confusion and excitement to see an old memory of a cartoon come to life before my eyes,
made me look around expectantly for a little wild coyote silently going hoppity jump from rock to rock.
The landscape changed so drastically from postcode to postcode, Bryce Canyon in southwestern Utah is where you wanna go if you wanna see THIS >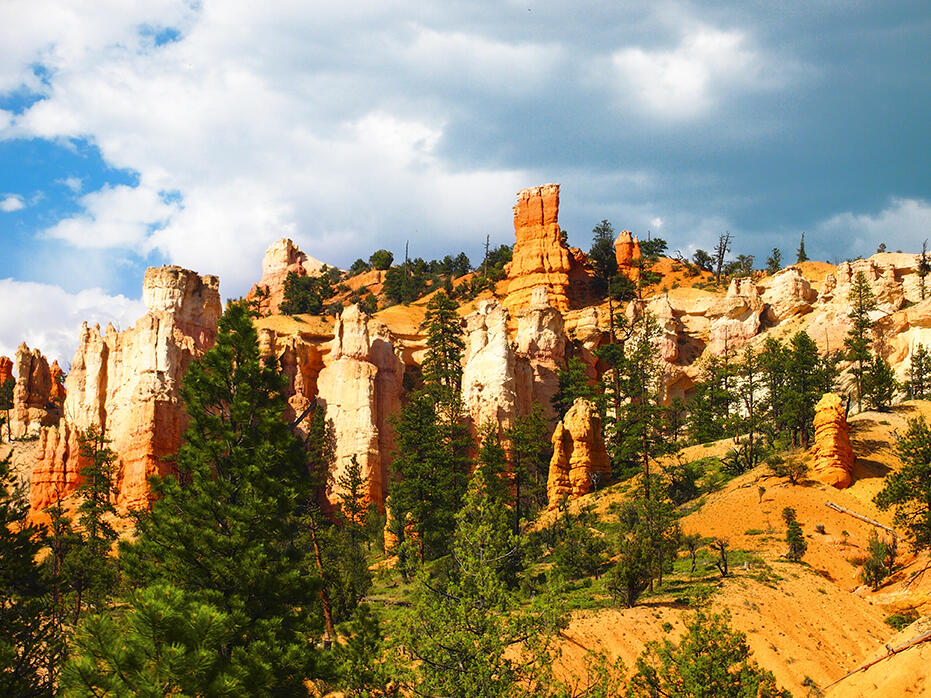 And this, just 10 minutes drive away, was the view from the garden of Radiance Retreat, an airbnb Yishyene found that was in Tropic, very close to Bryce Canyon.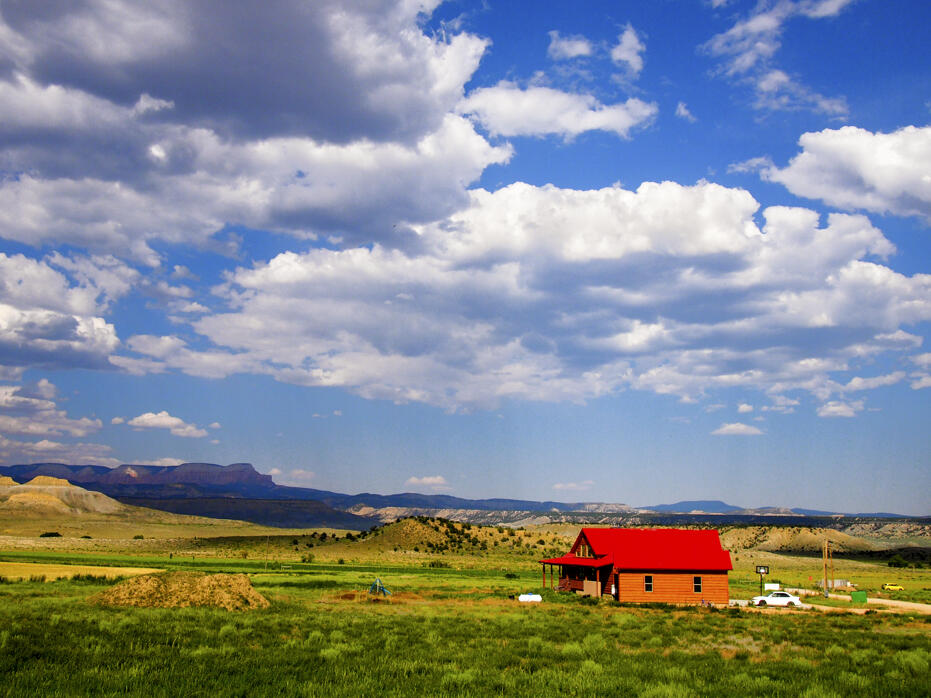 It was surreal. I wish we had more time to just hang out there.
We stayed at different Airbnbs throughout our entire stay as it's more personable than staying in hotels, and a LOT more interesting. I can't tell you all the amazing spaces we lived in and people we met in just one blogpost, but this post will be a good measure of the vast difference one place can be from another! (It also happens to be where we stayed two nights in a row so my summer storytelling won't run off my timeline.)
After the morning hiking up Angel's Landing and an afternoon of rock excitement, we drove for 2.5 hours from Zion National Park to arrive at Radiance Retreat– a 6-bedroom holiday home with a huge lawn for picnics and a sick view.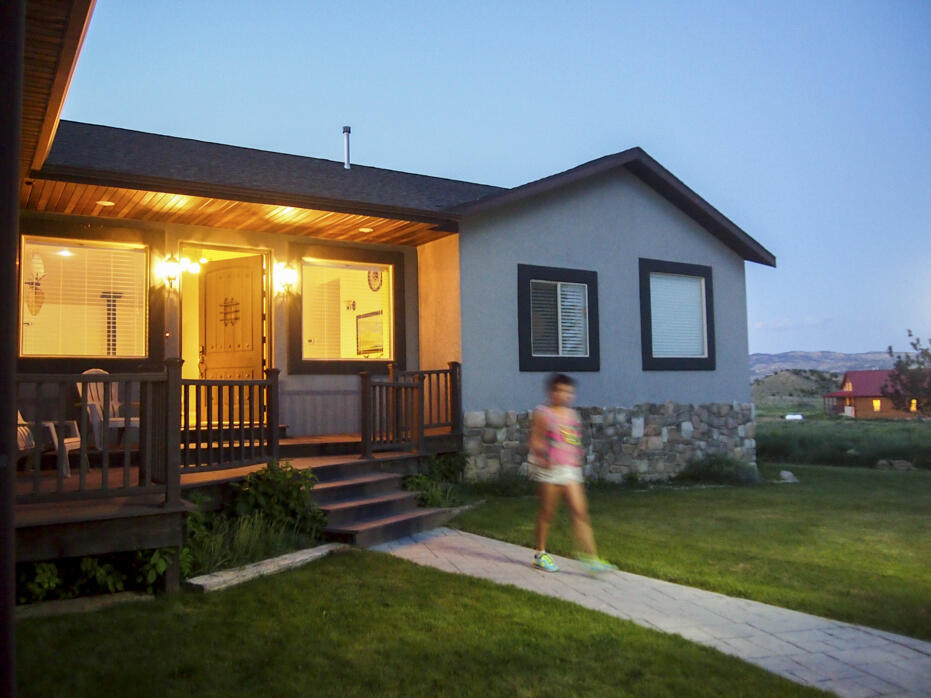 The owner and mother of a big family, Mindy, conveniently set the door lock codes temporarily to the digits of my phone number for our easy access.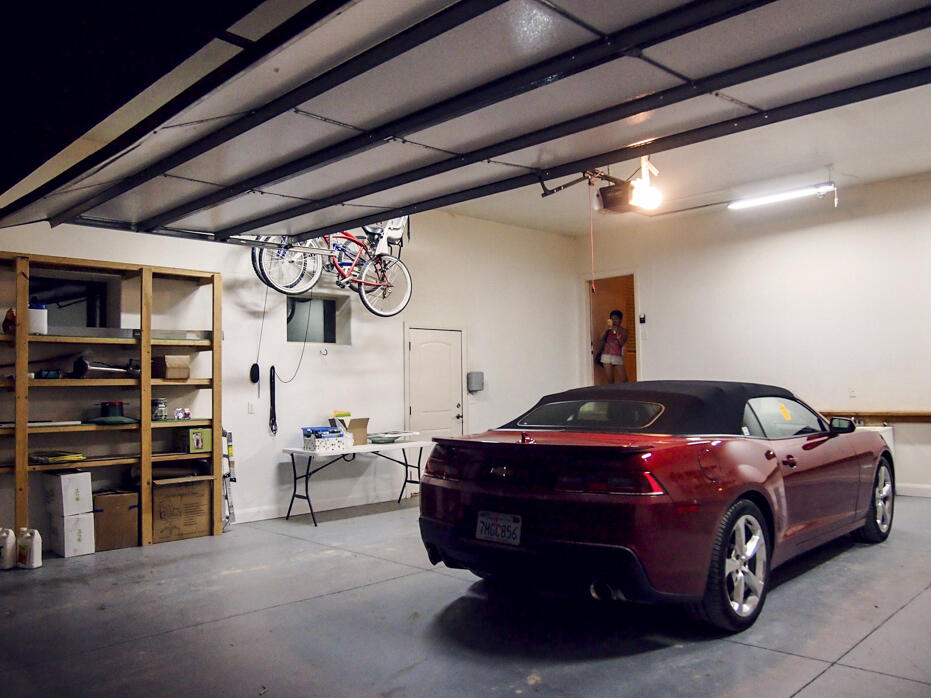 Big garage to park our car.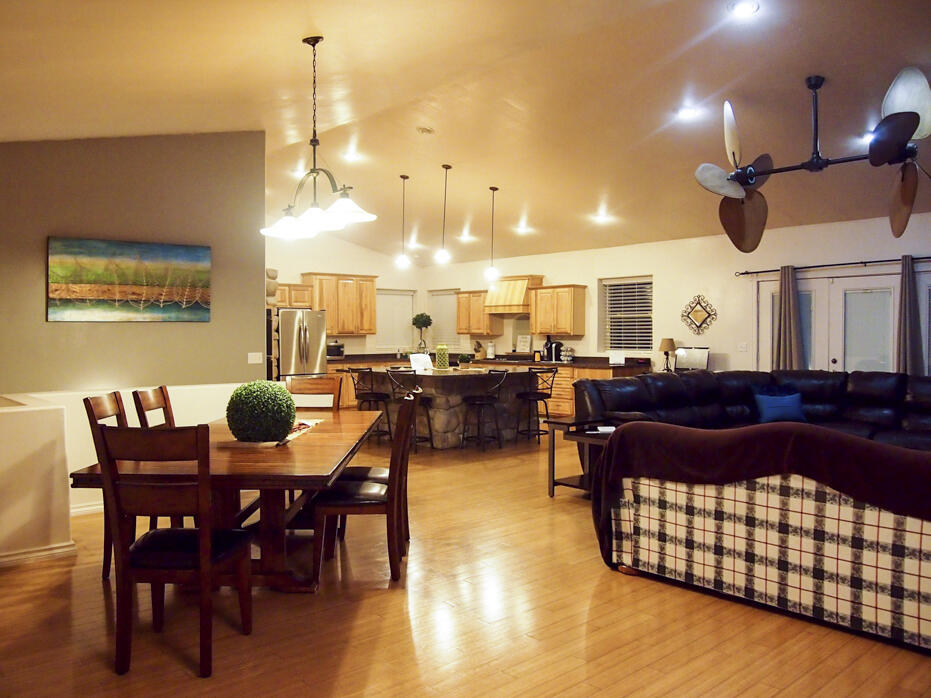 It was so spacious! After sharing different rooms for almost a week, it was a welcome change for Y and i to spread our things out.
Radiance Retreat is a tastefully-done 6-bedroom home that's perfect for a party. I did a tour on vid to send some friends and Tai Yong said it's a dream guy pad. I think it's a dream pad, period. My favourite feature has got to be these giant propellers they use as fans in the living room…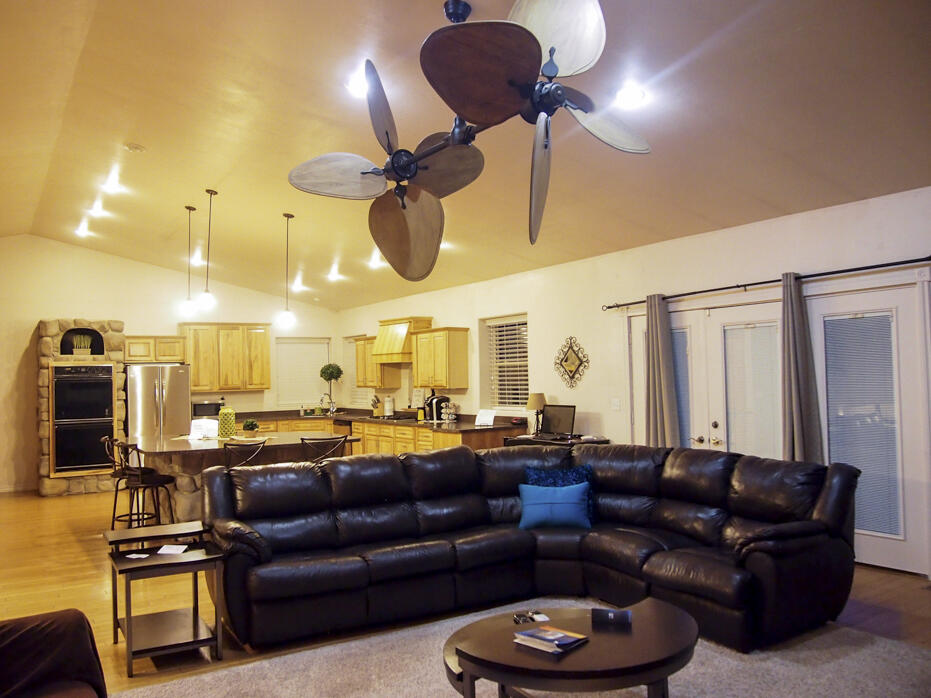 They blow a big wind when turned on, trust.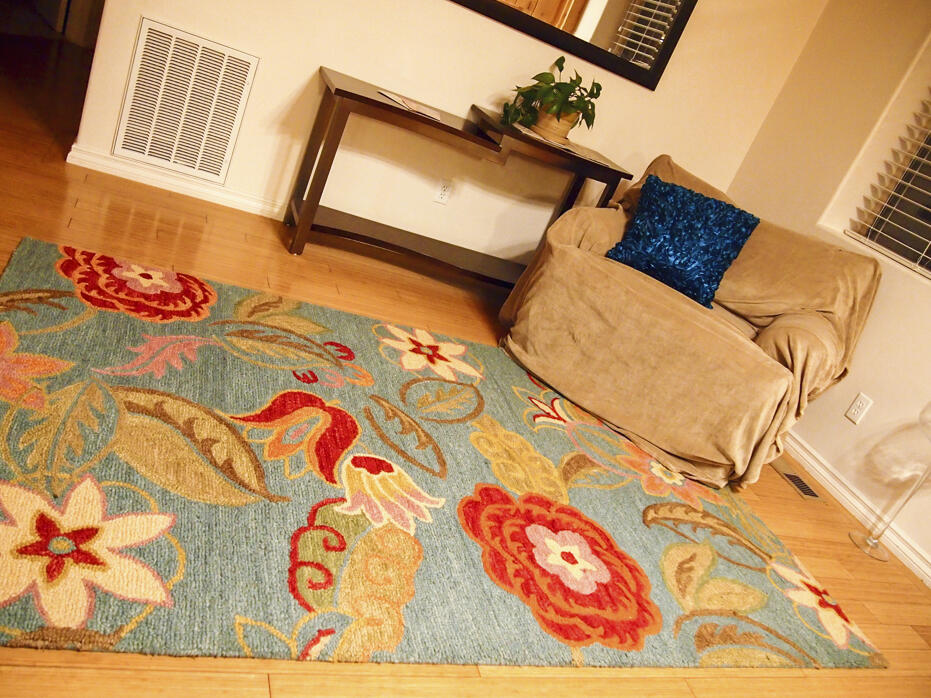 The carpet looks very similar to the pattern i have on my name card!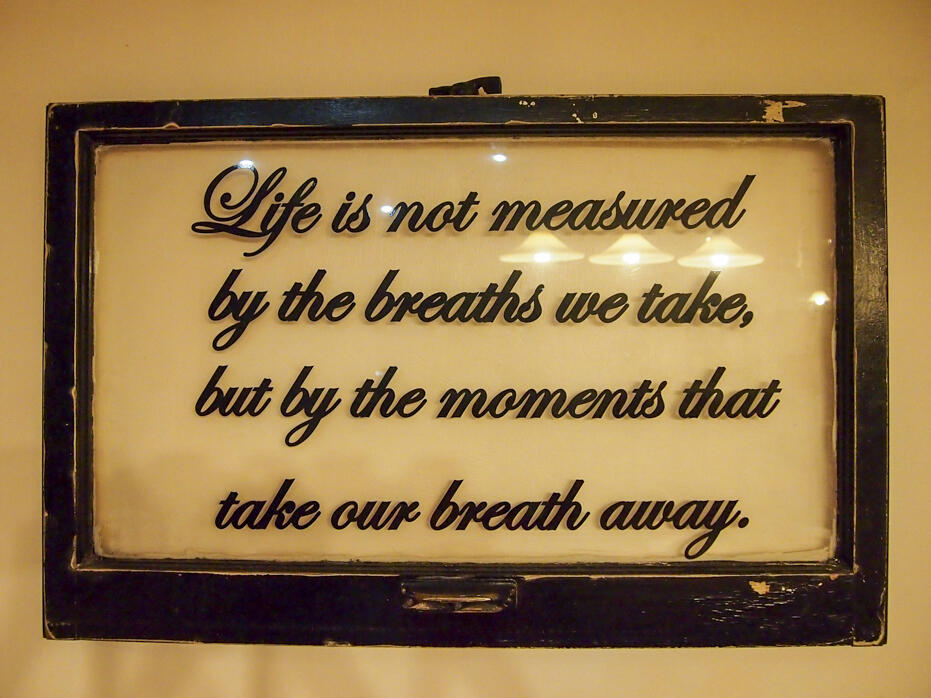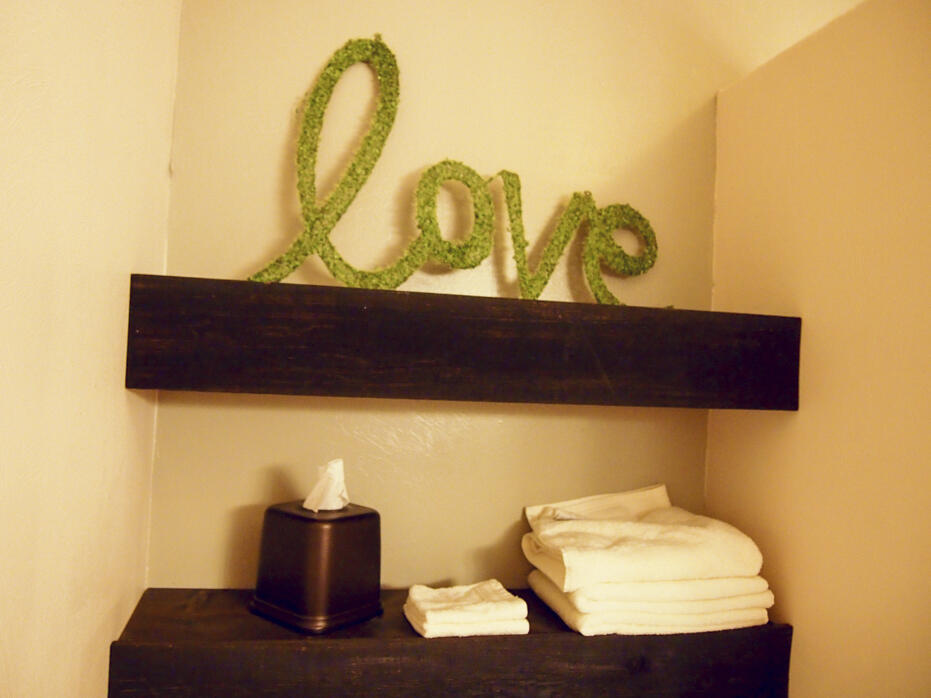 In one of the bathrooms on the ground floor. I think there were 3!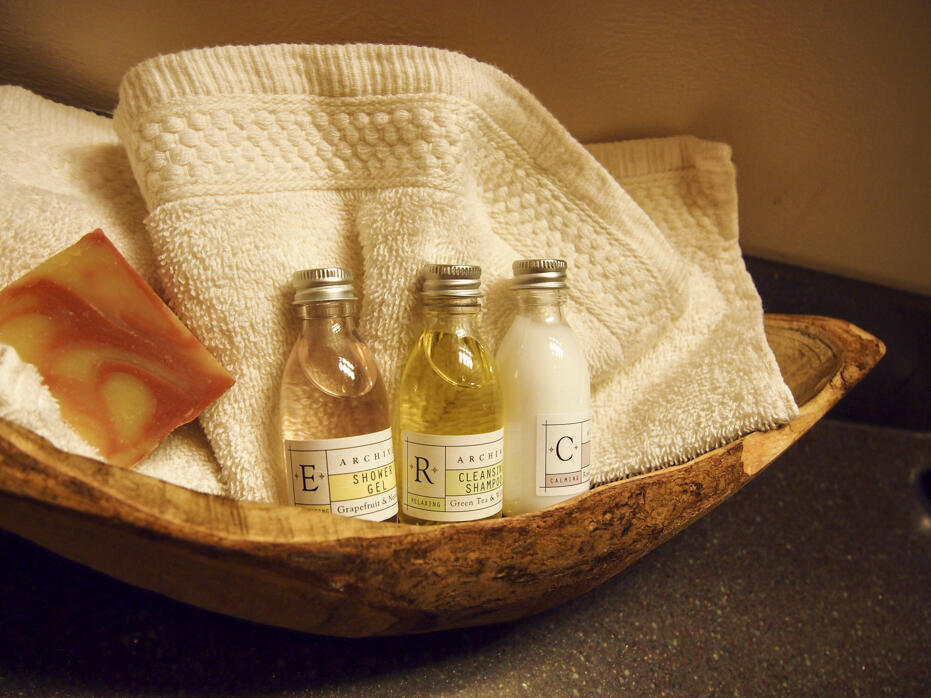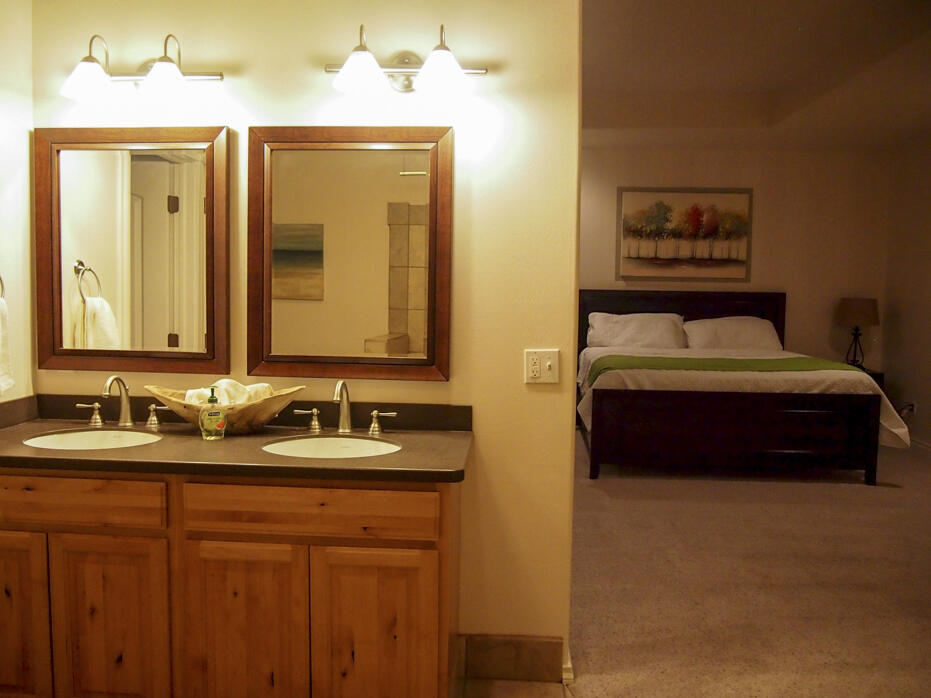 Master bedroom on the ground floor.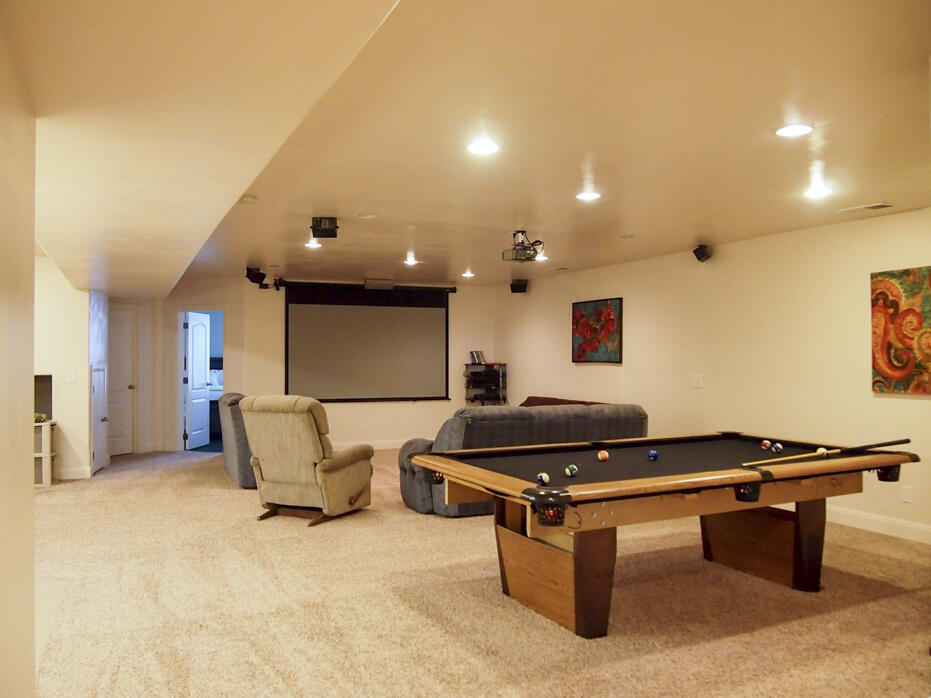 Basement floor has pool table, kitchen #2, 117″ theatre screen with surround sound, and 4 bedrooms that can fit a family in each :p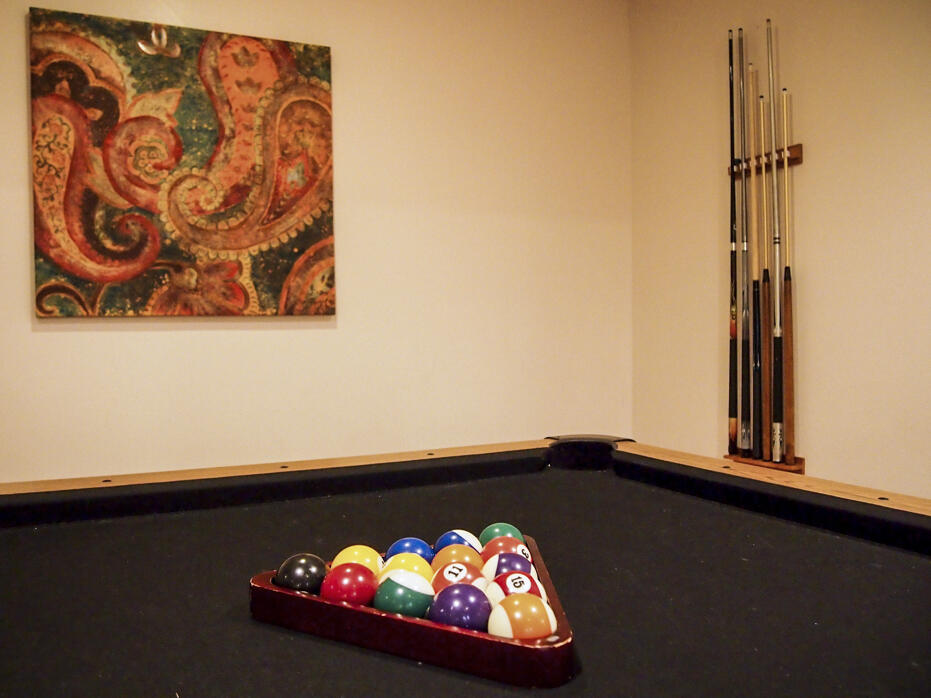 Y and i were so tired from the whole day's activities, but we were suddenly SO EXCITED to play in that big house!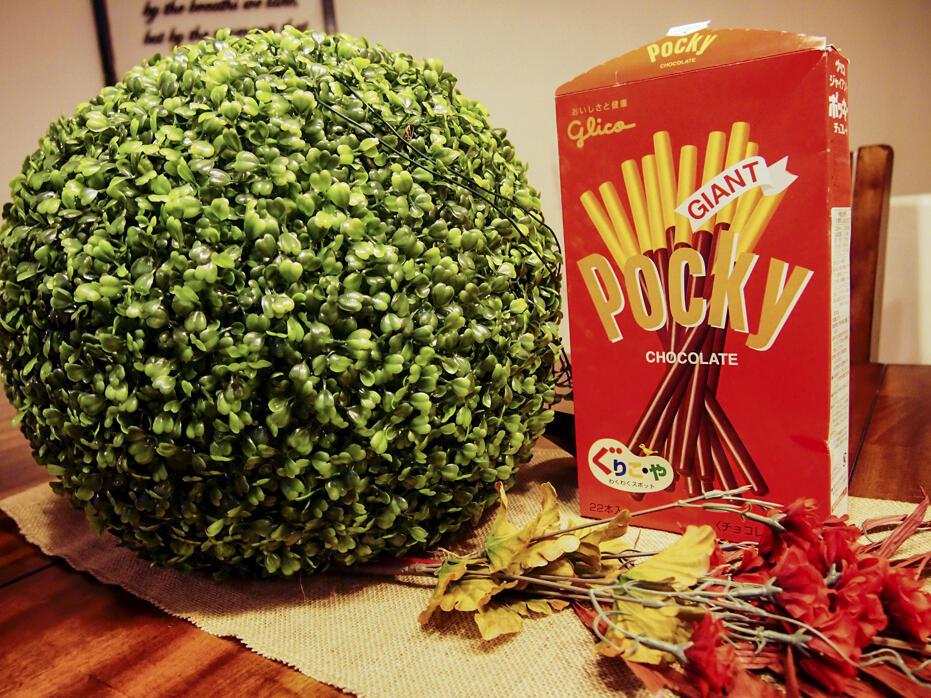 Giant house calls for giant Pocky! I brought this huge box for Y and i to share throughout our trip cos she loves Pocky so much.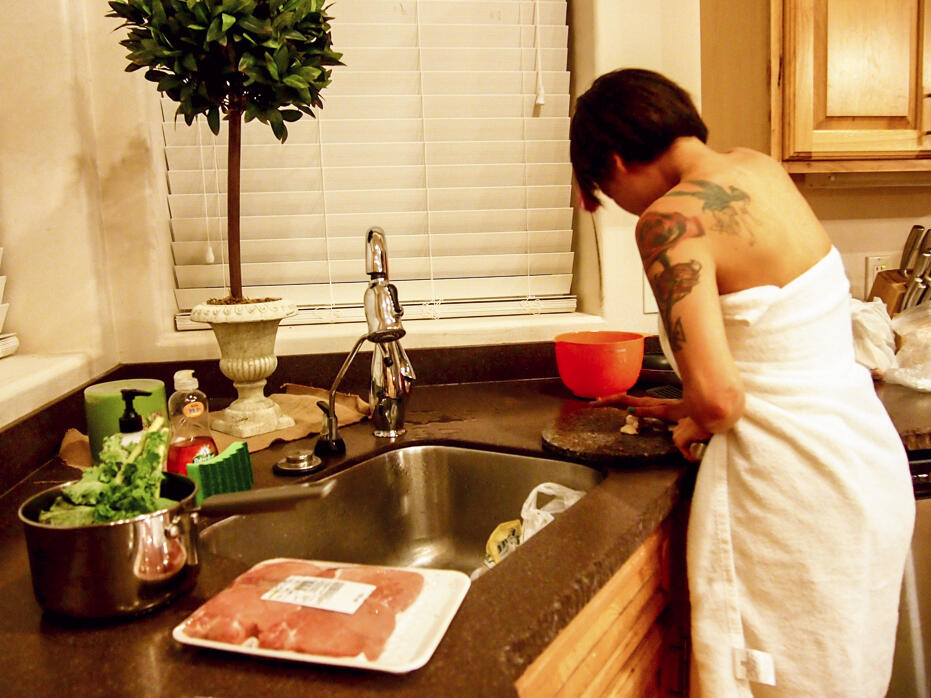 Yes, pictures of me doing very sexy and exciting things.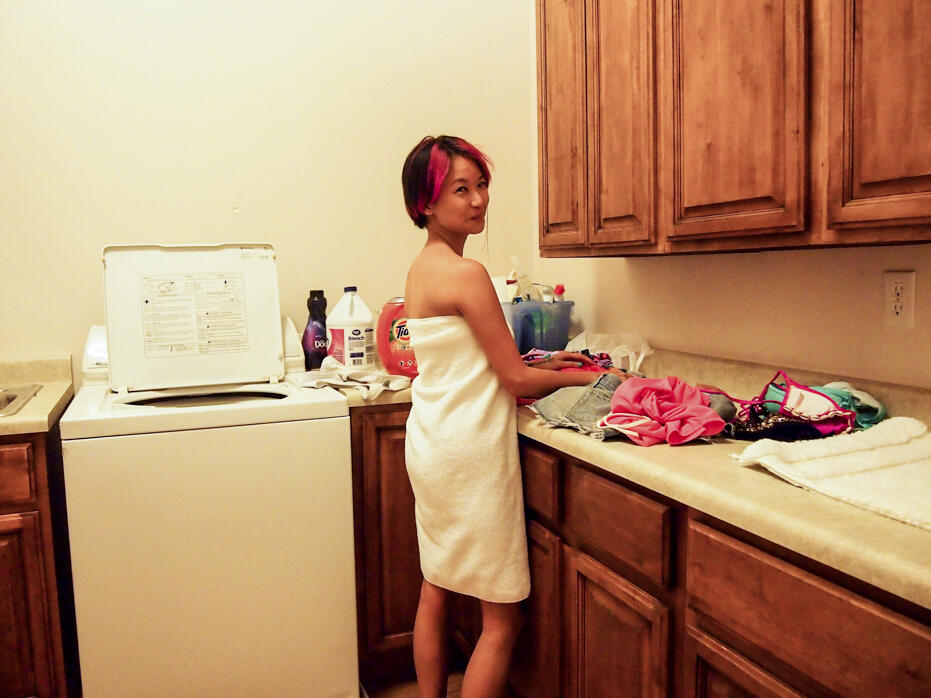 The house is so big i got to play my hula hoop indoors.
Then i got carried away after making dinner and worked till 6am (cos of the timing between States and Malaysia/Thailand) plus i hadn't been able to work much since i left KL and the guilt was doing me in.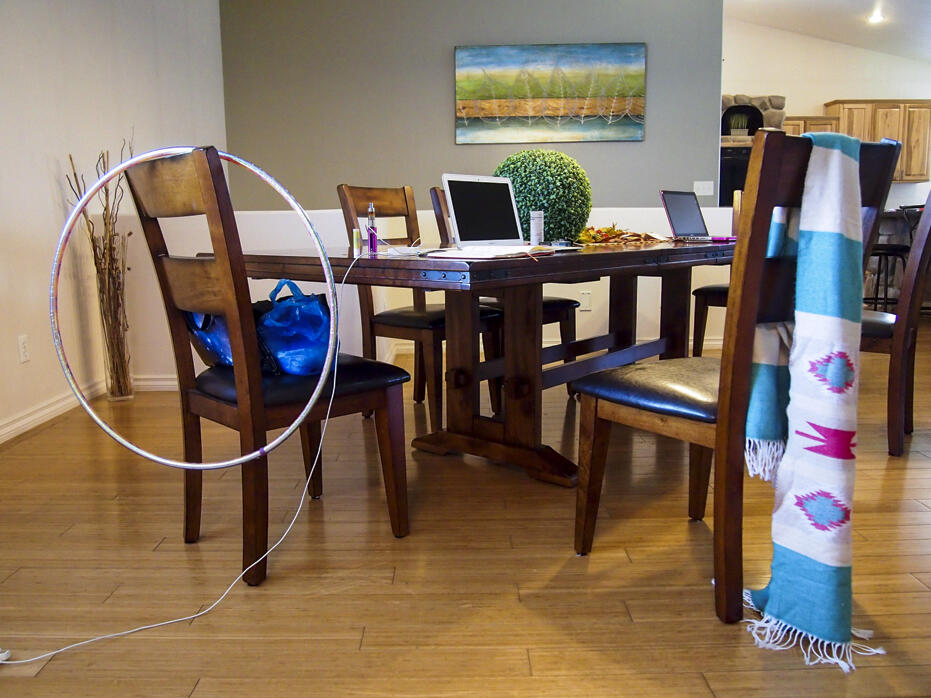 Because i slept at such a ridic time, i went to bed in the room next to the master bedroom so Y wouldn't wake me when she woke up in the morning.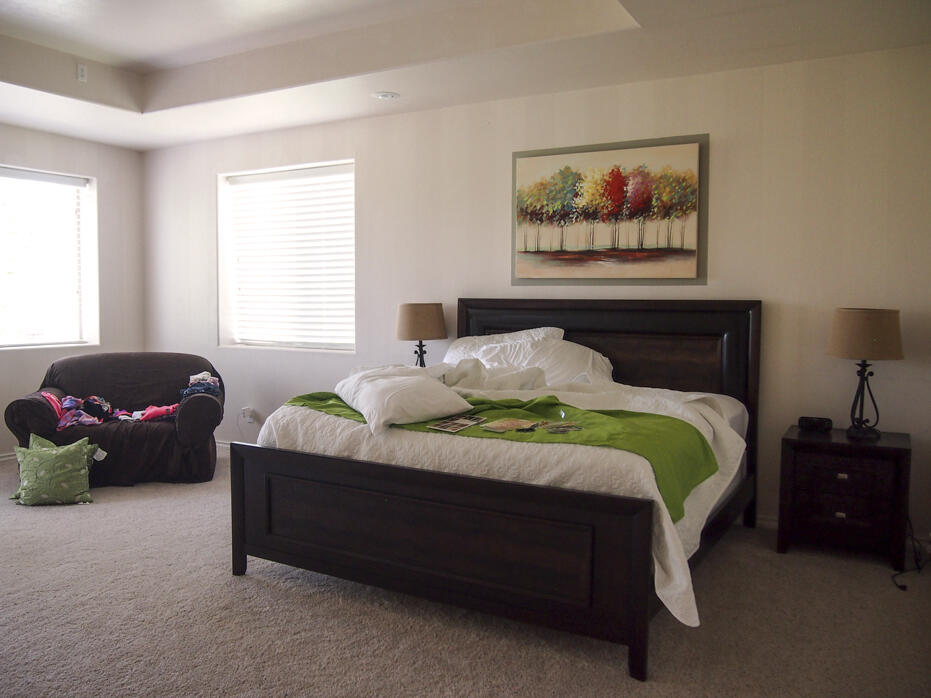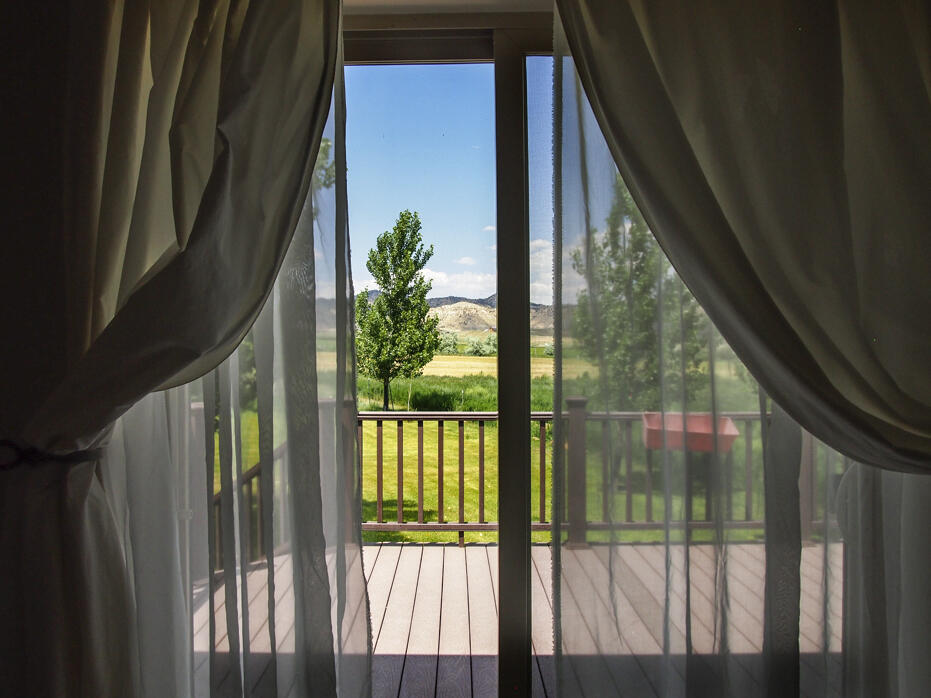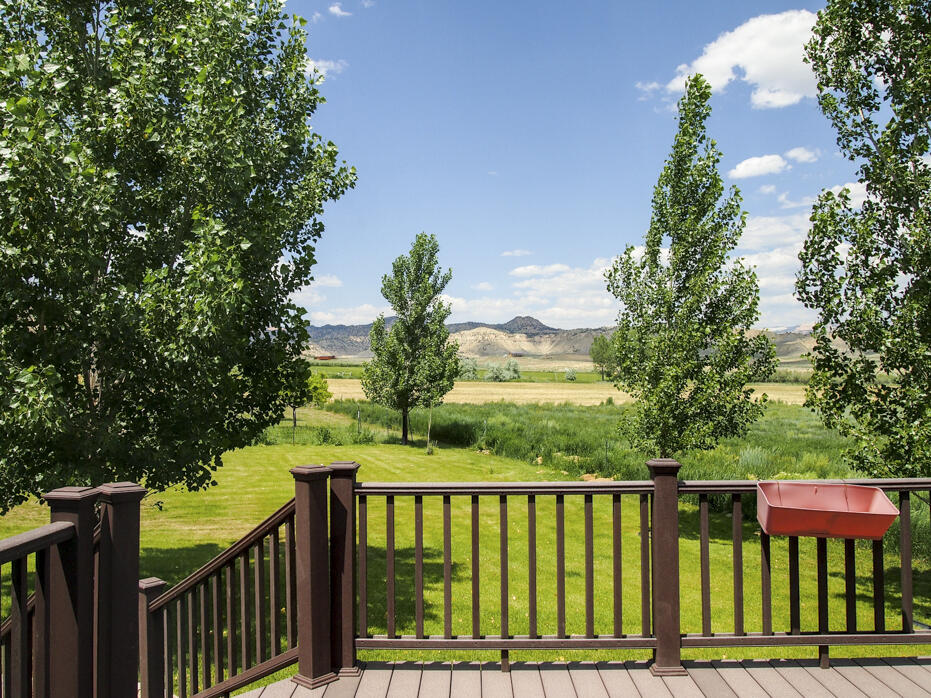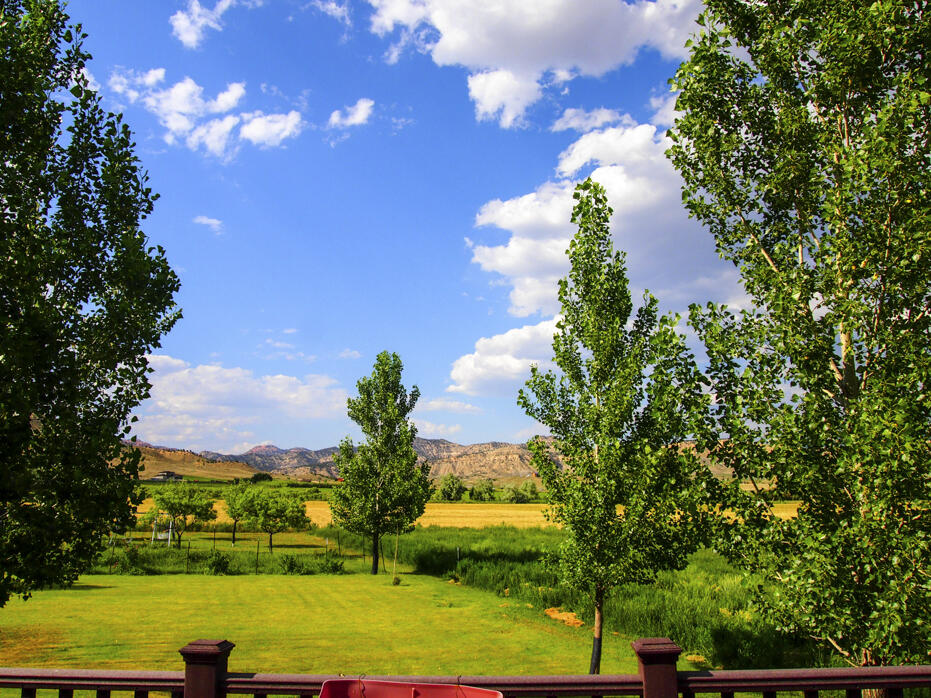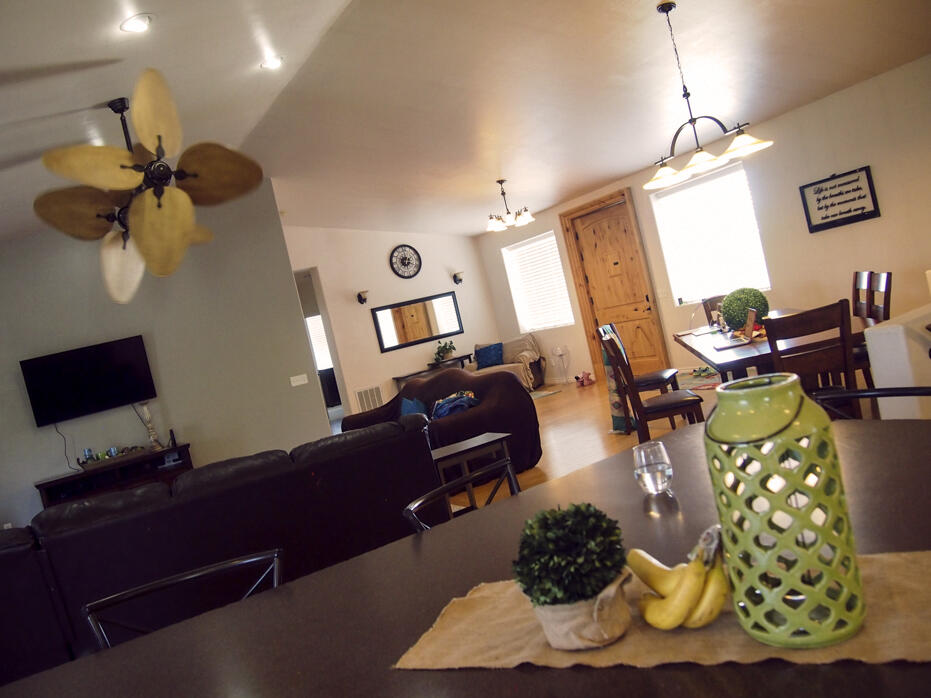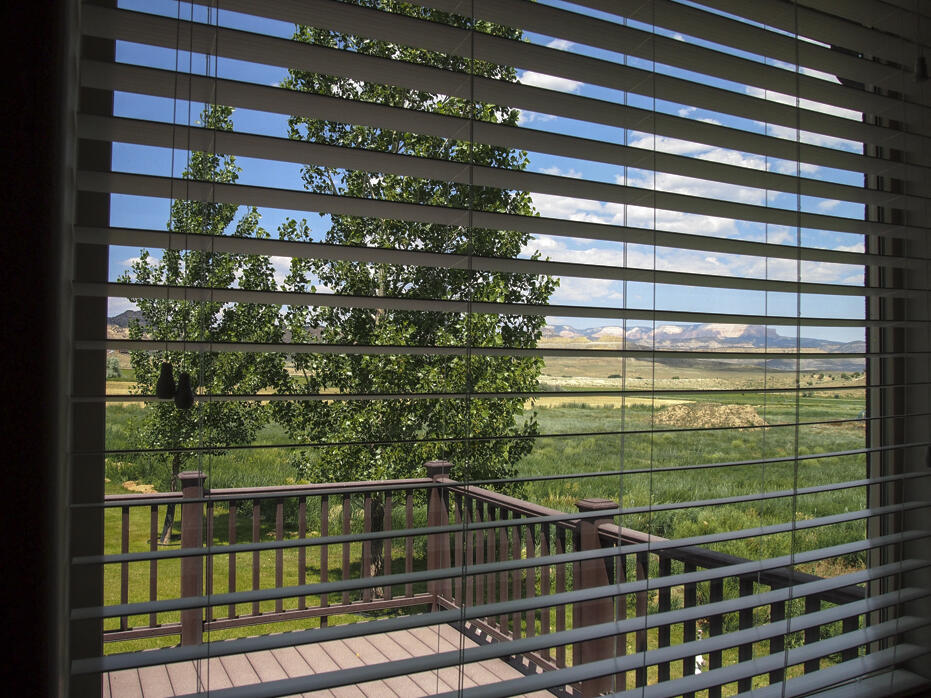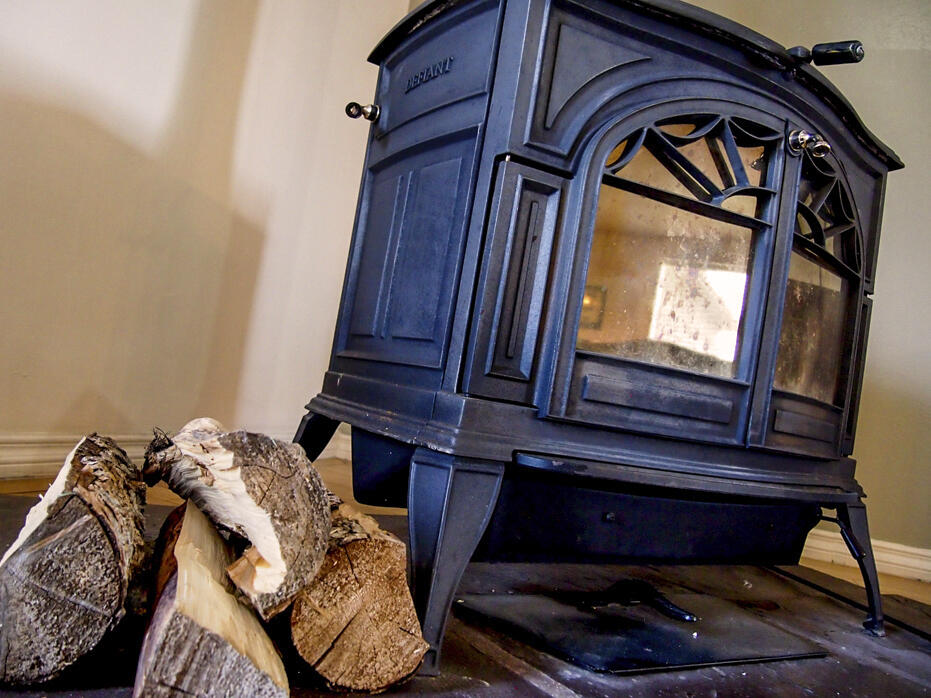 Fireplace and deco in the living room.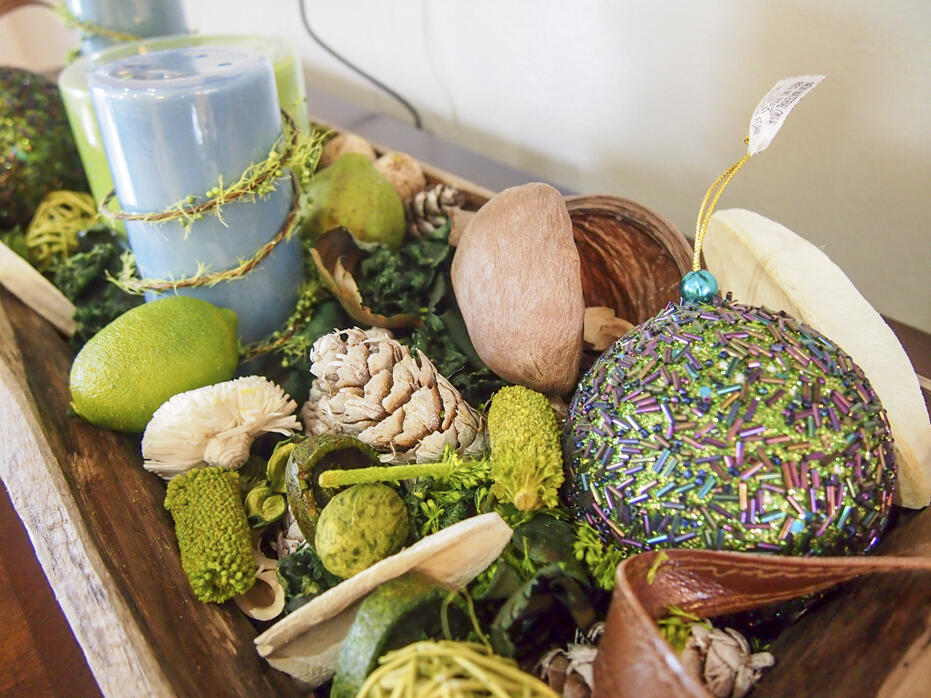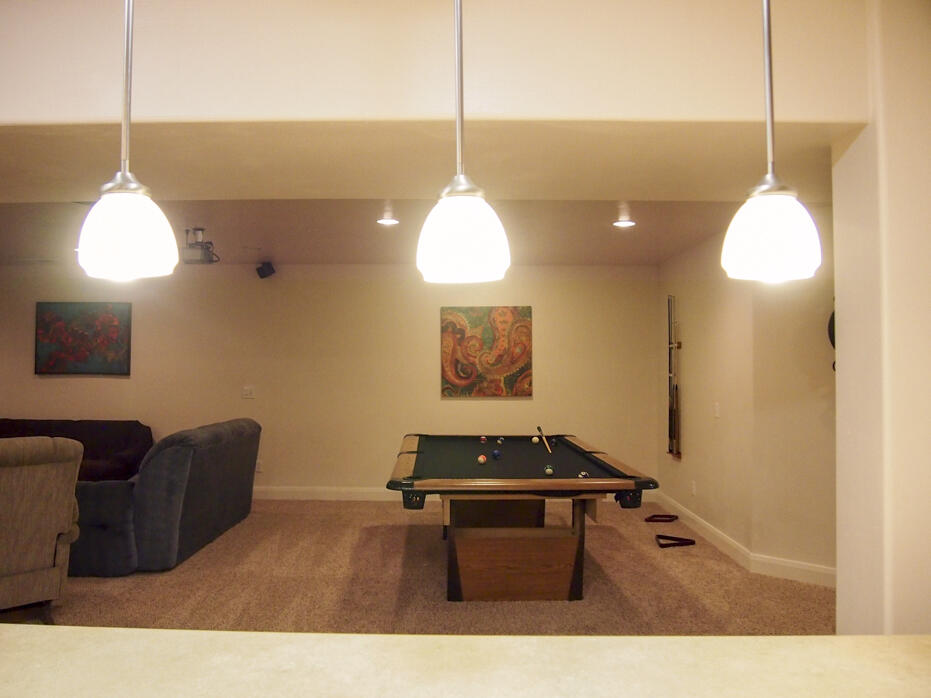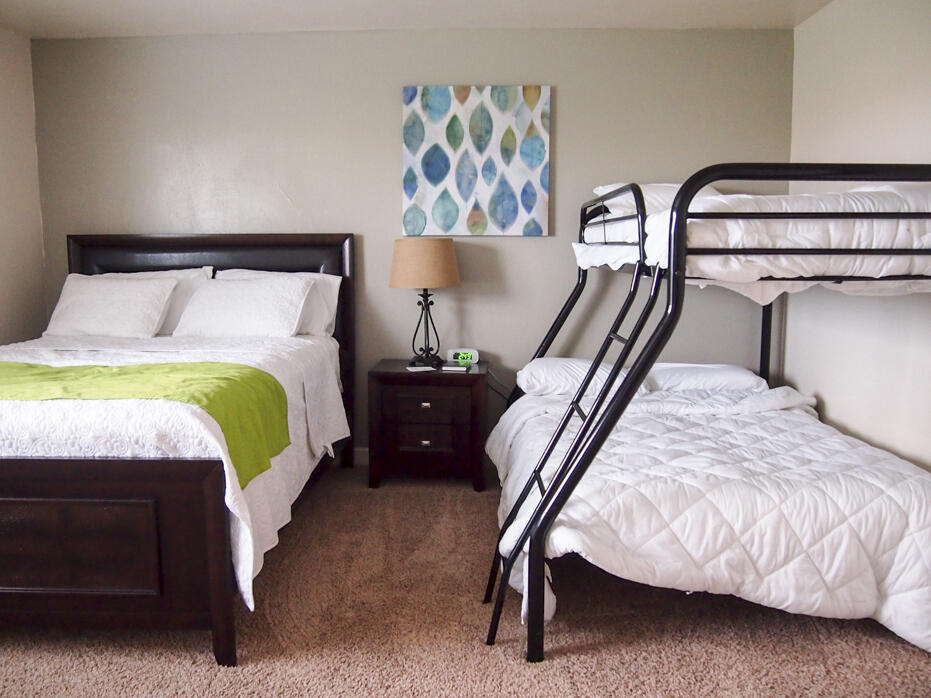 Two of the bedrooms in the basement floor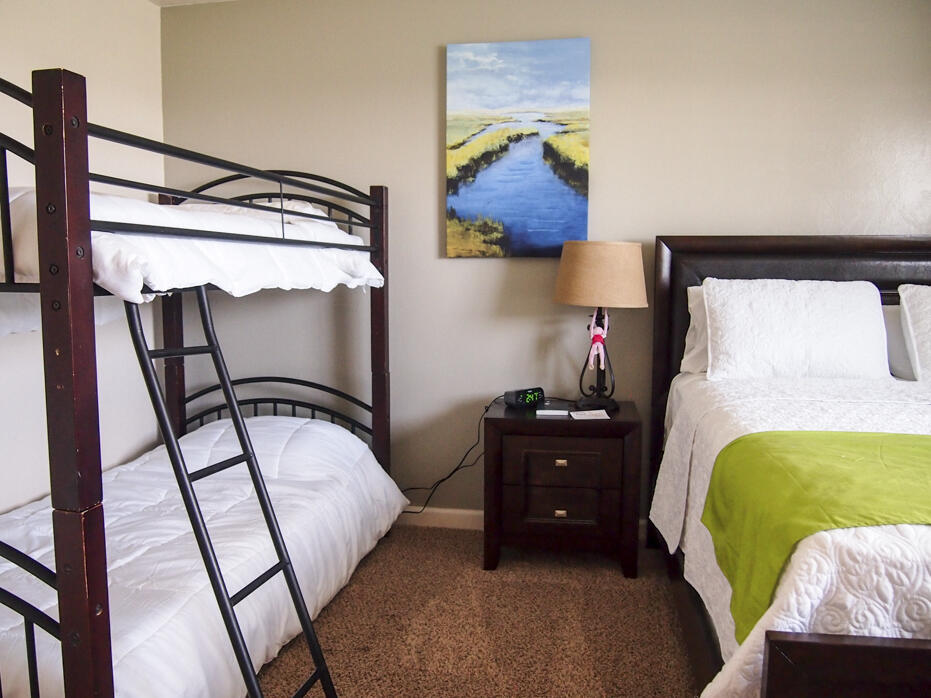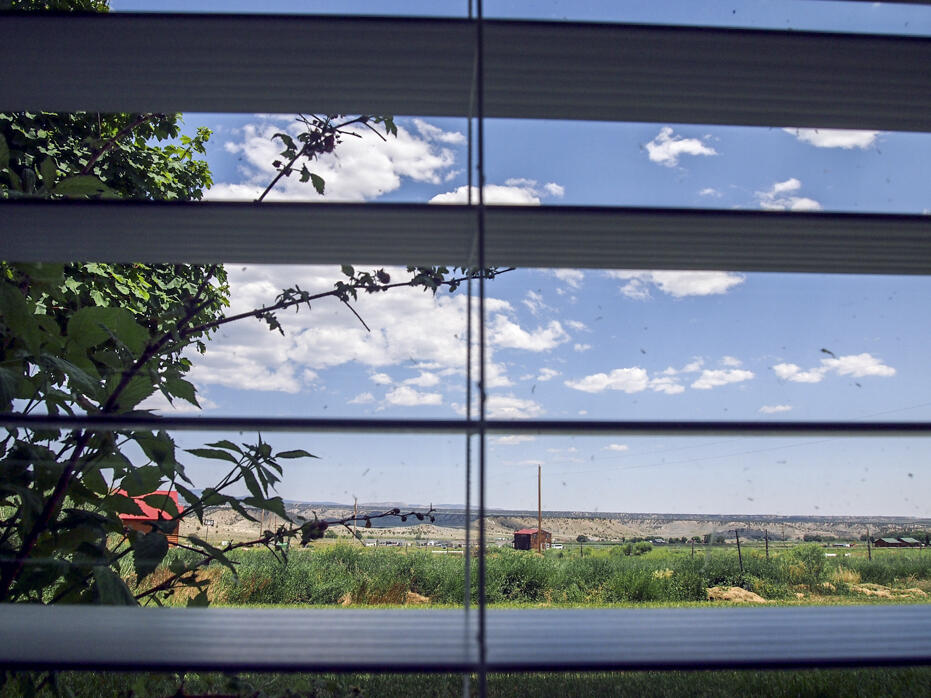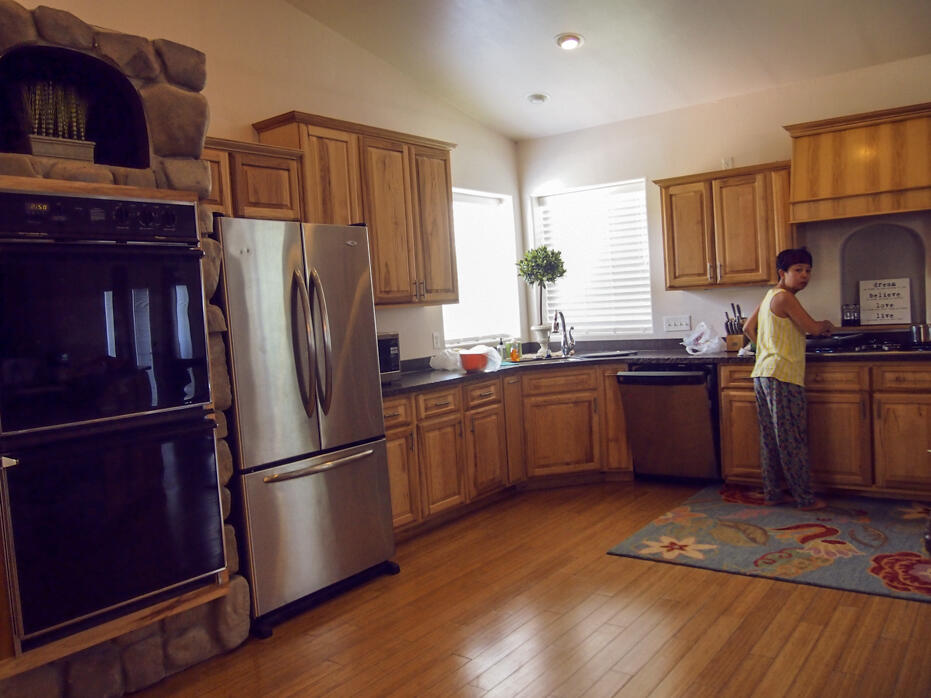 Y cooked us lunch of pork chops i marinated from the night before.
We both agreed that 'we wouldn't mind' living in a big house like that.
(Who are we kidding, it was awesome)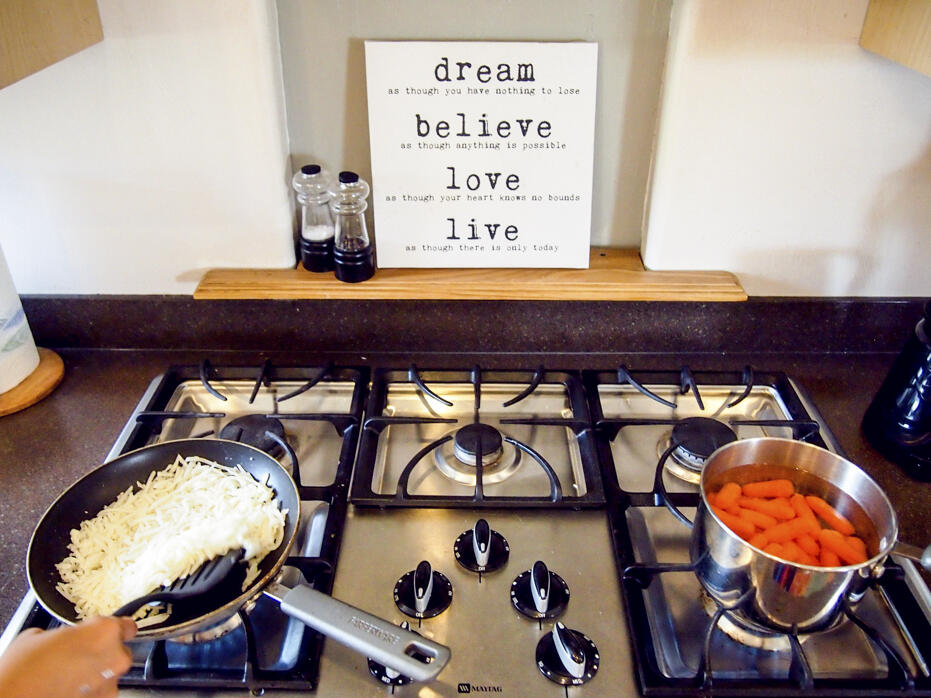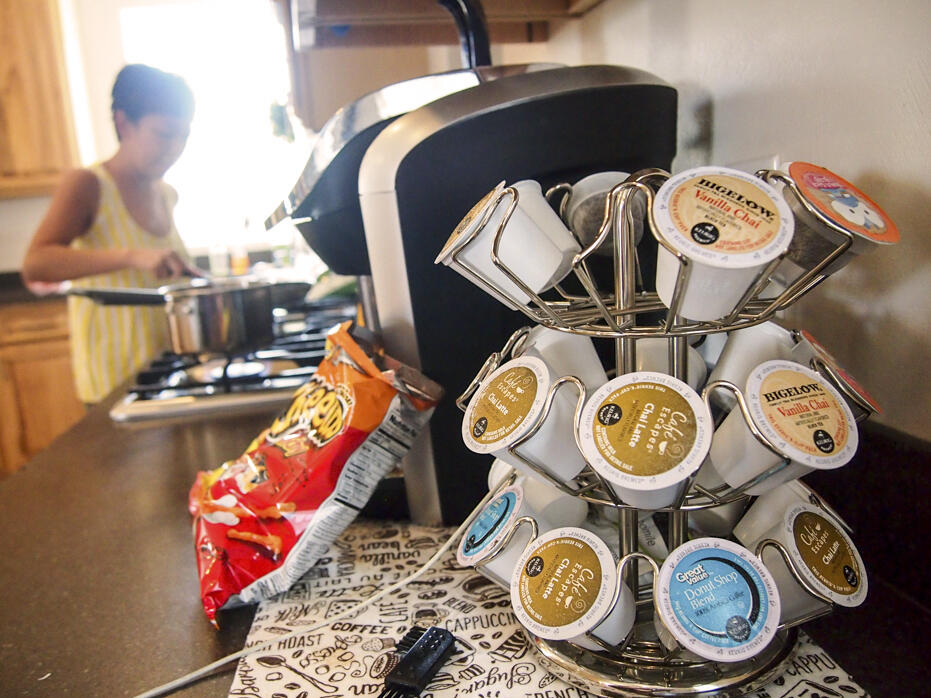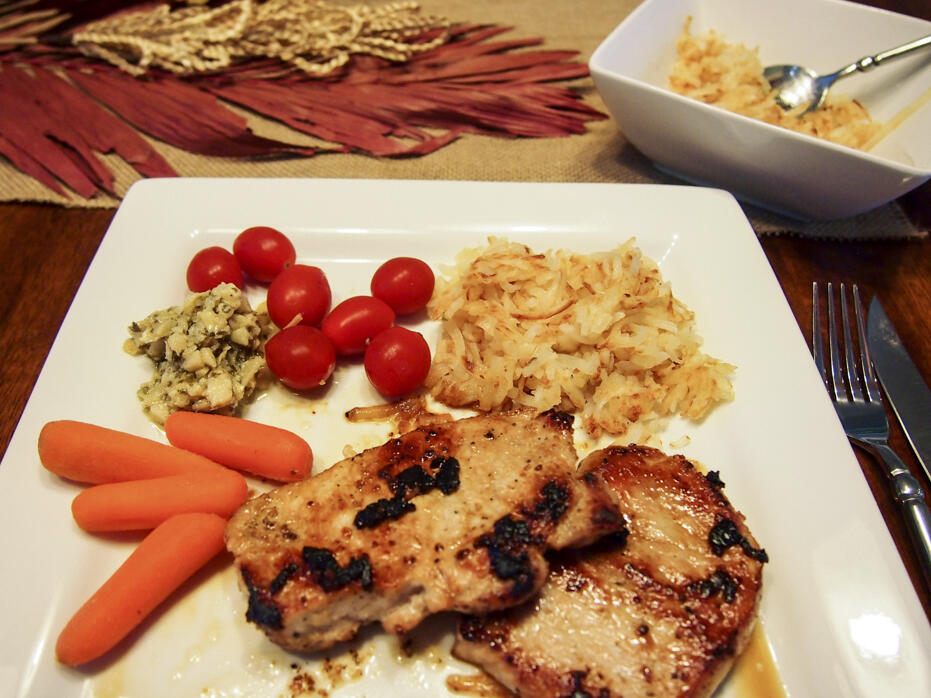 After having our lunch and packing up, we said bye to the big beautiful house, locked up, and headed towards Page in Arizona.
We left quite late (at around 4pm?) cos thanks to me sleeping at 6am, i woke up at 11am, worked a little bit more (i must have been on a roll) till 1pm, napped a little, lunched, then ciao-ed.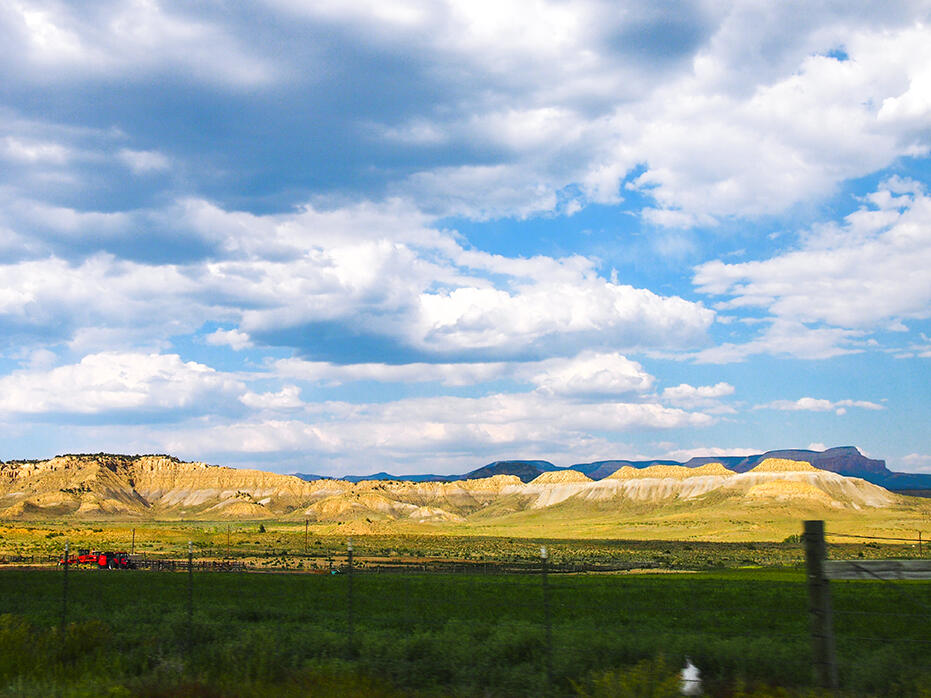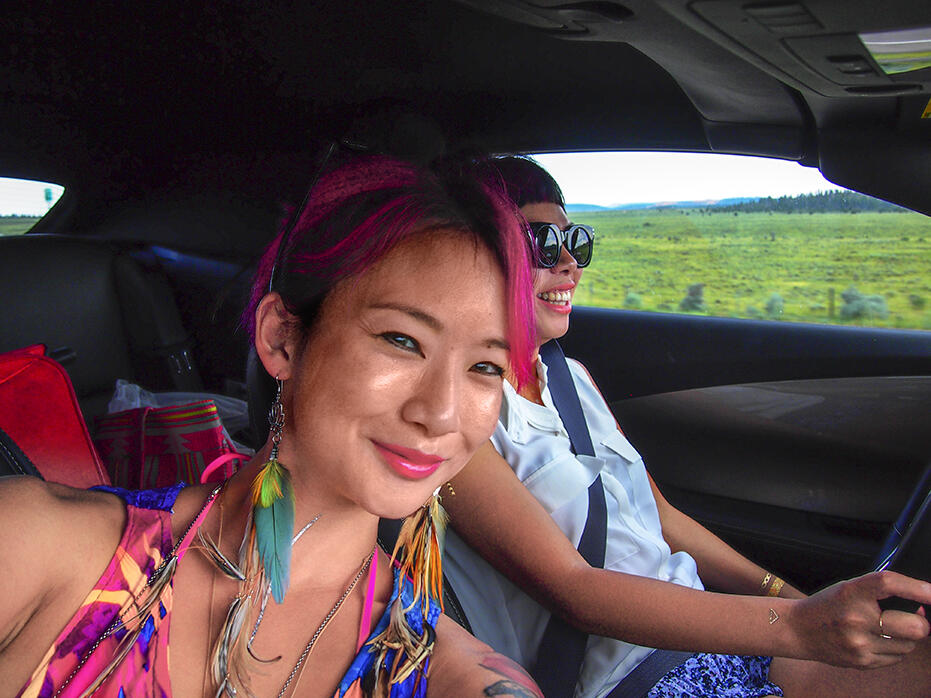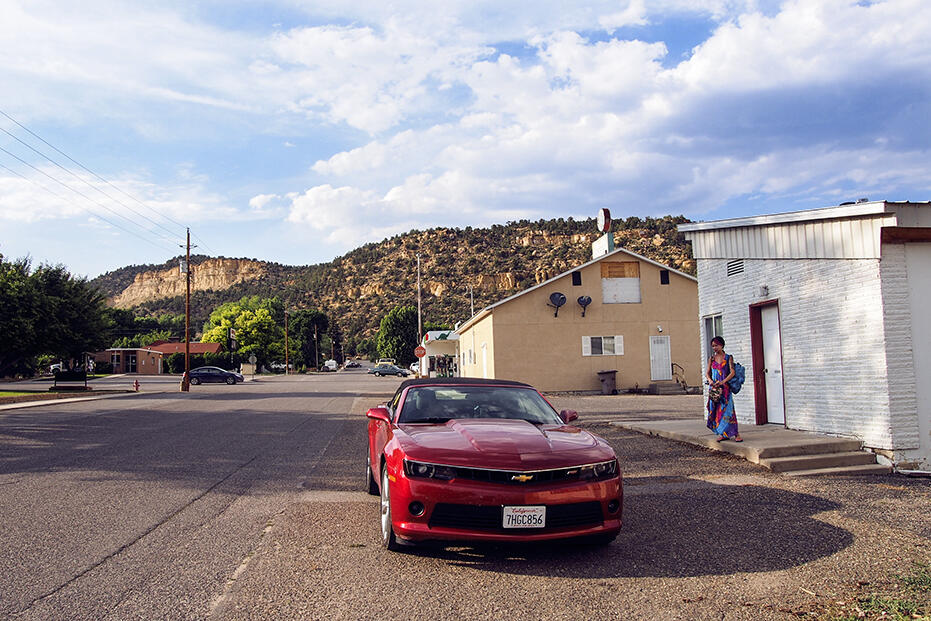 Pit stop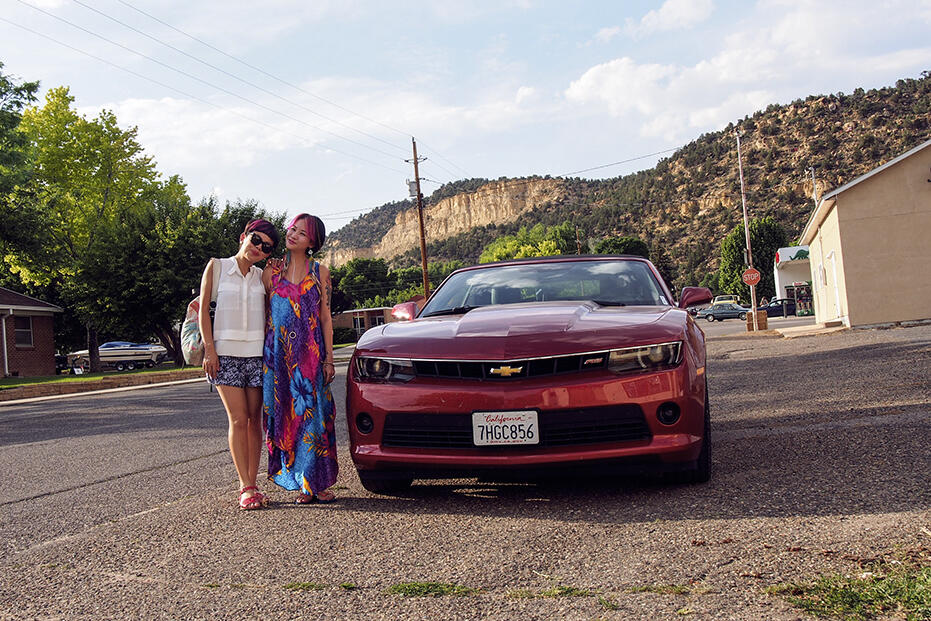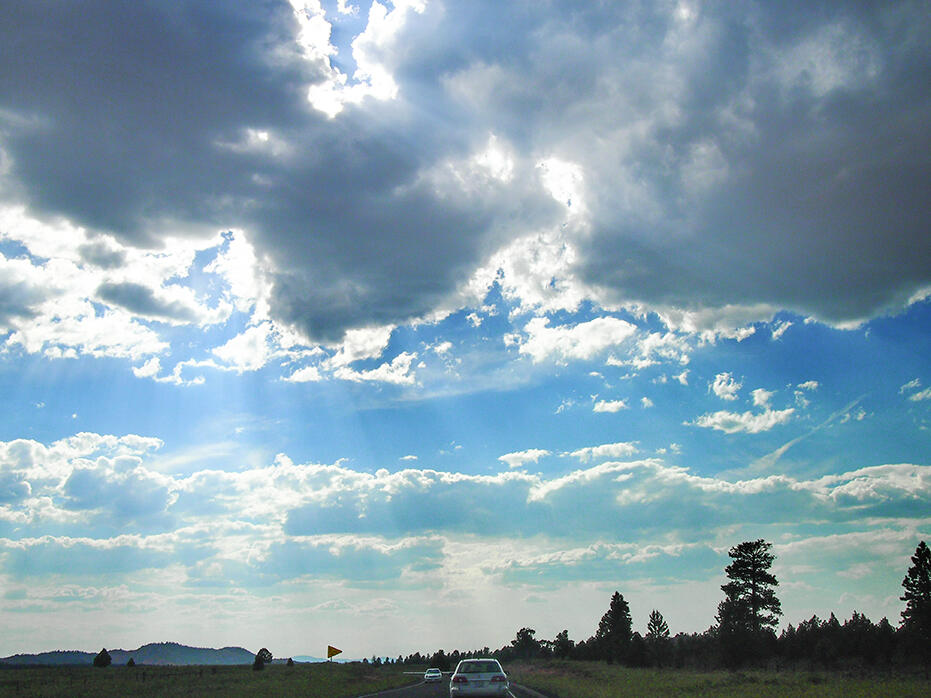 We reached Page before sundown.
Found the place we were staying in for the night, which was described as a 'private room in charming cottage'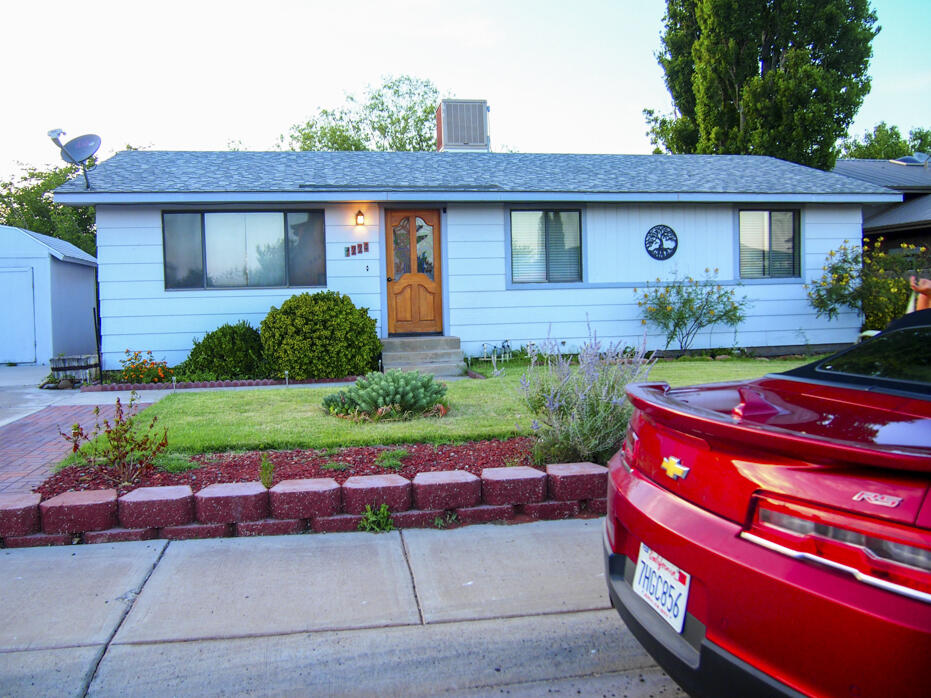 The owner Elle left us a message on the backend of airbnb to tell us she'd hid the key in a certain spot so we could let ourselves in as she was out for a dancing class.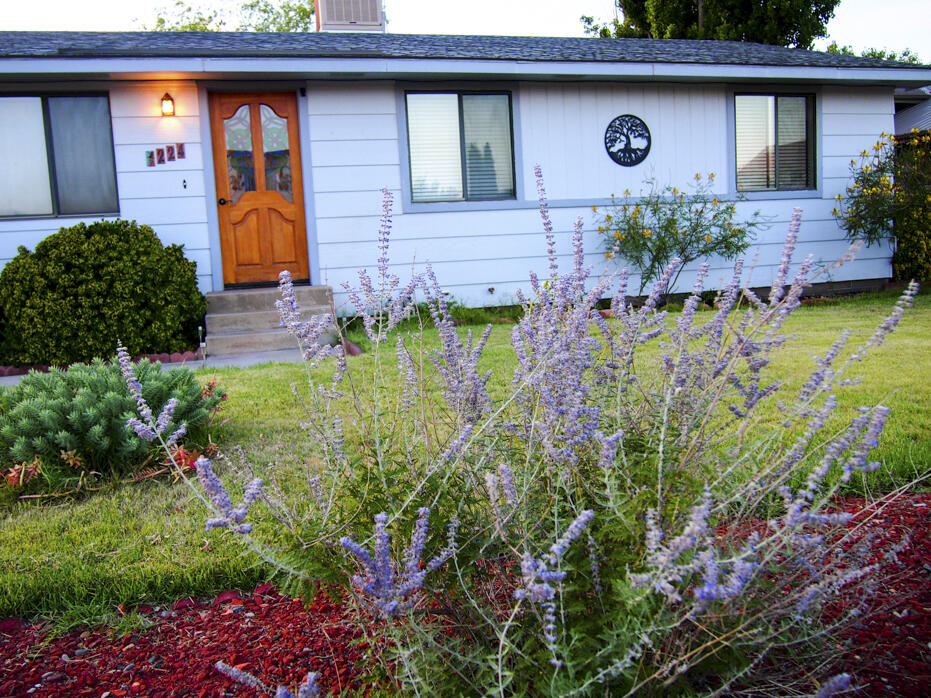 After getting our bags in, Y and i decided to take a little stroll down the street before the sun set.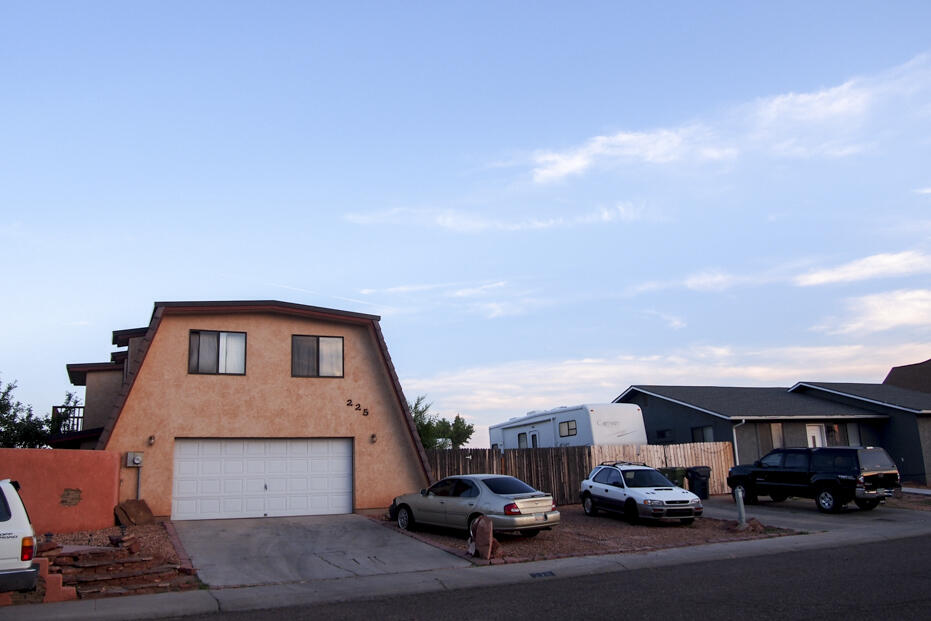 There was a house across that looked like a giant smiley face!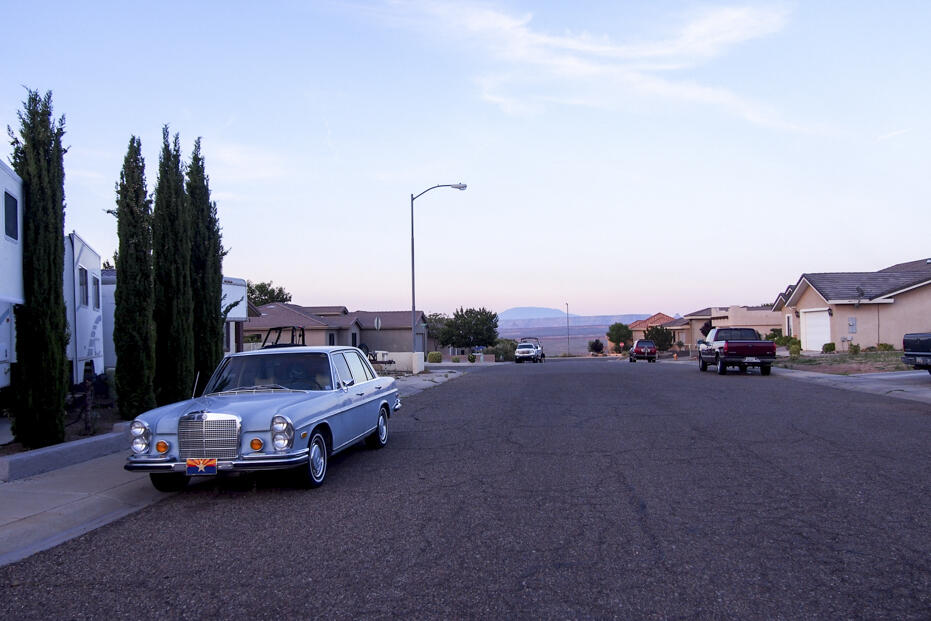 And this is the view just down the street…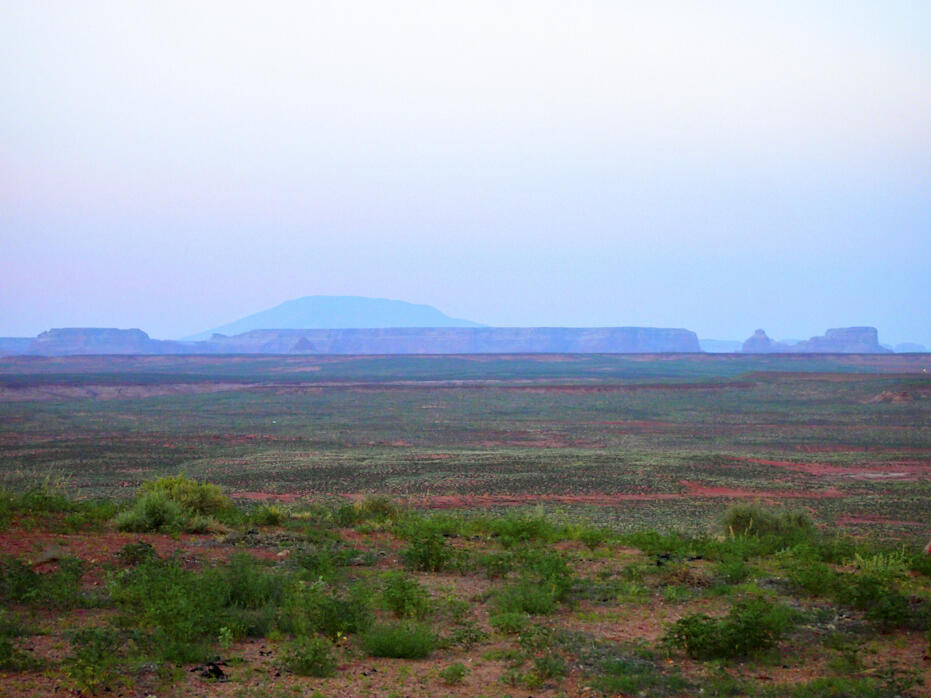 Sigh a photograph just isn't the same as seeing it with your real eyes.
It's so much more impressive in person!
Y and i stared out thinking how accustomed the people there must be of the scenery once they got used to it.
Imagine when overlooking a majestic rock formation becomes a norm…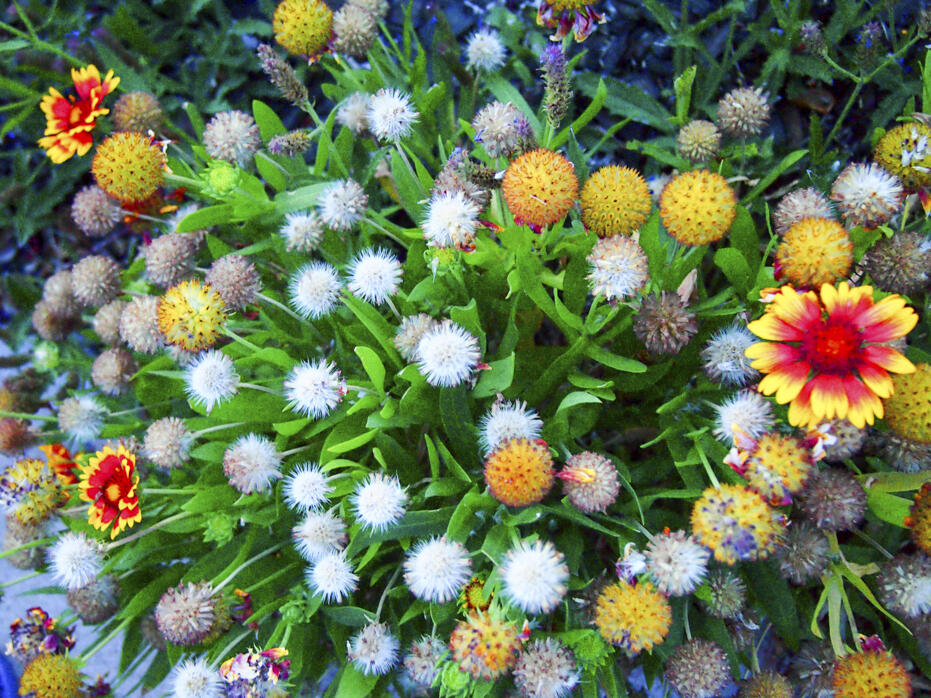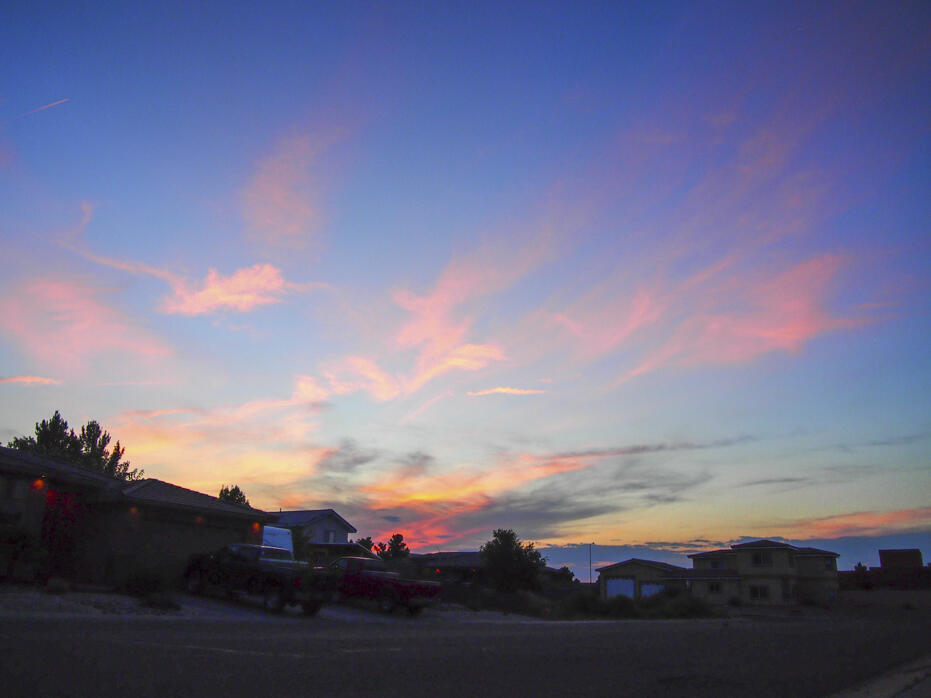 Unlike the mansion at Tropic/Bryce Canyon where we were let the place to ourselves; the airbnb we picked in Page, Arizona was a 3-bedroom house where owner Elle also lived while she rented the other two bedrooms out to travellers. A mother and daughter duo called Pam and Kelsey had been staying in one of the other rooms for a few days, and i met them briefly. Pam was highly entertaining but i didn't get to enjoy her company much.
Thanks to my stint of sleeping 5 irregular hours the night before in between hours of work + hiking + driving,
i kinda collapsed into bed and passed out for 10 hours when we got in.
I didn't have dinner, i didn't remove my make up, i didn't even unpack!
The bed was so comfortable and i didn't want to care about the world and just SLEEP.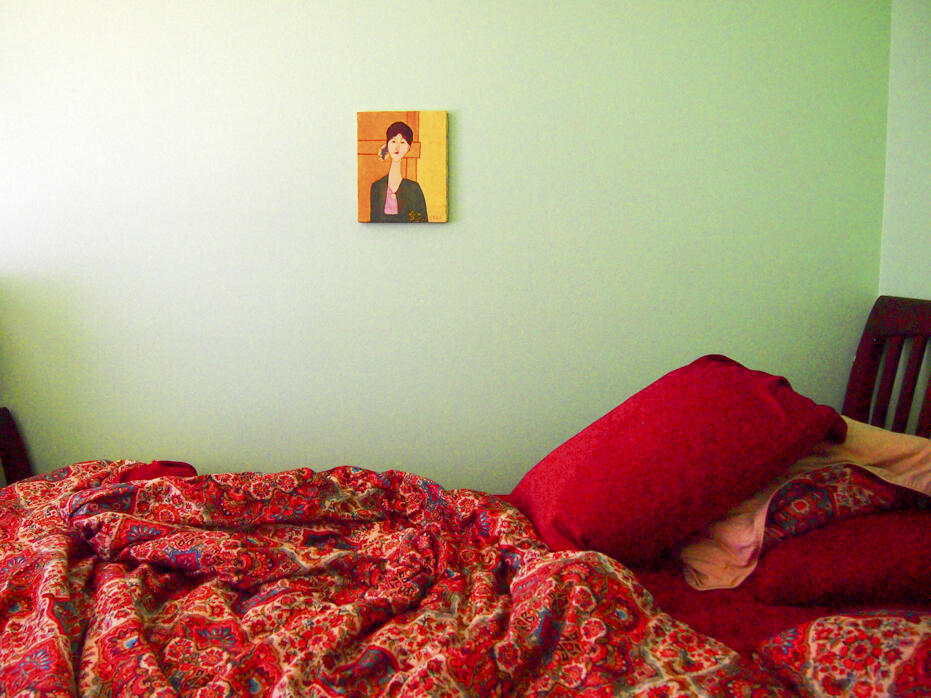 I have some really fond memories of you, bed. It was surprisingly comfy passing out face down.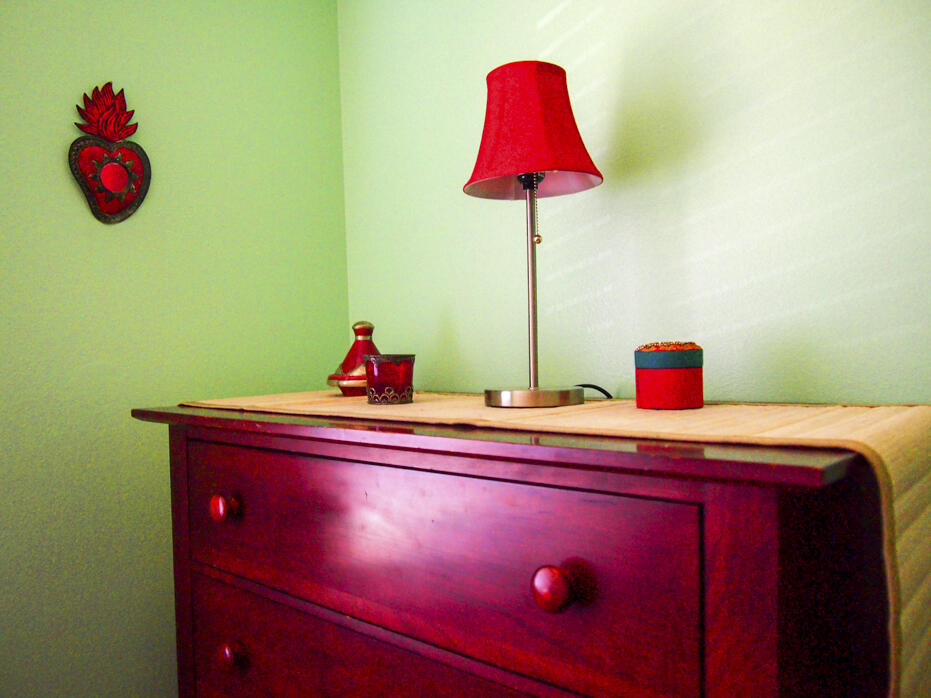 Okay, actual pictures of Elle's very colourful cottage!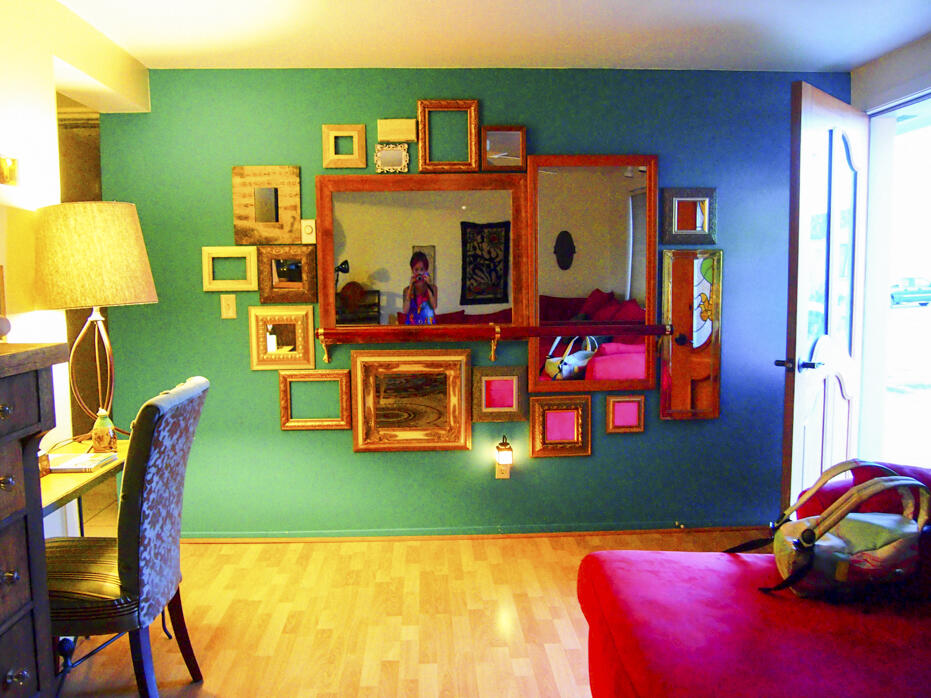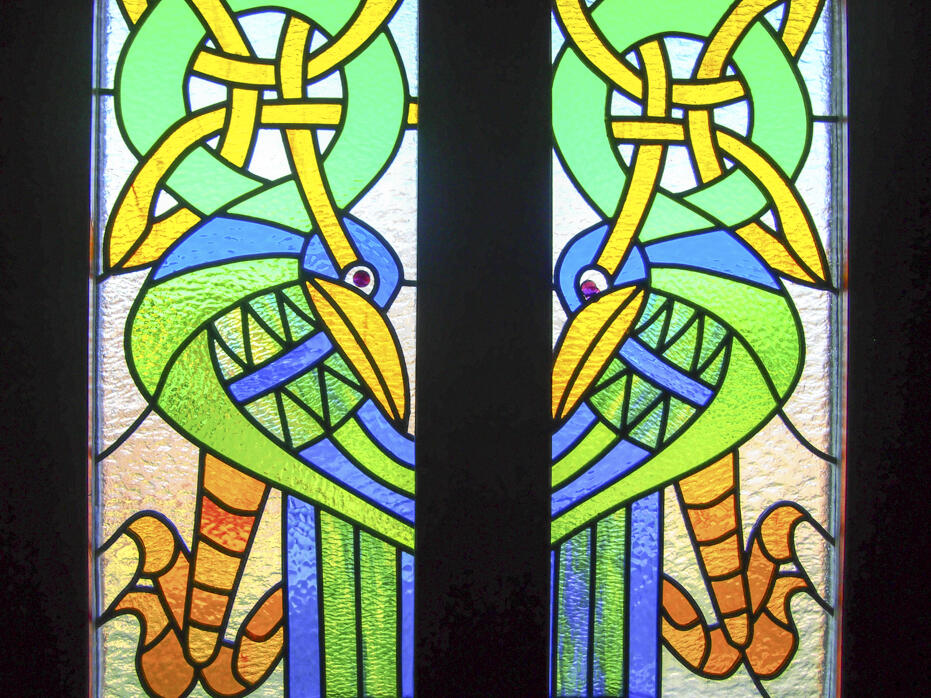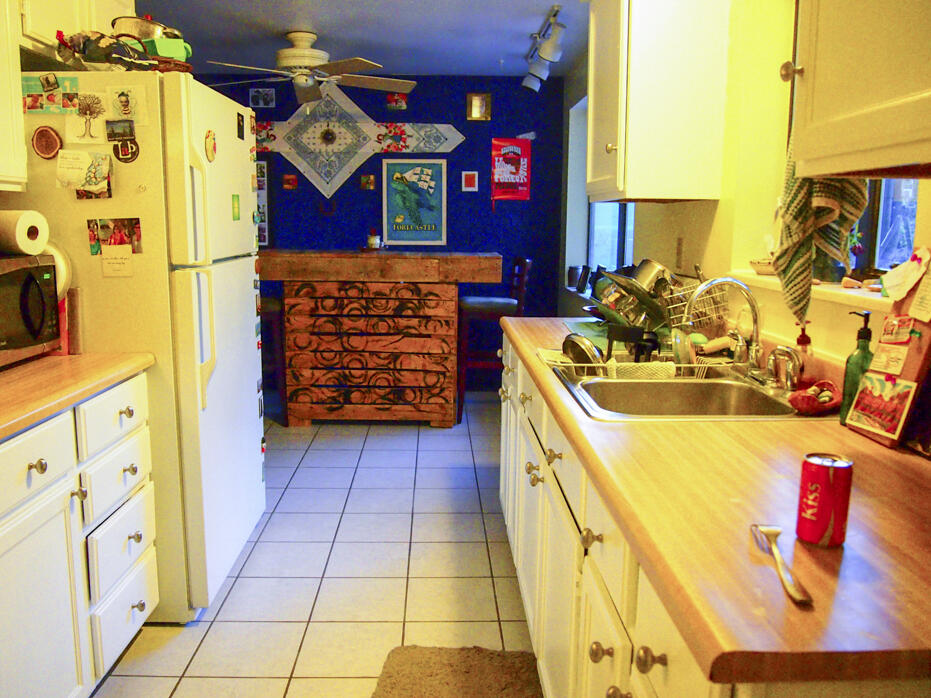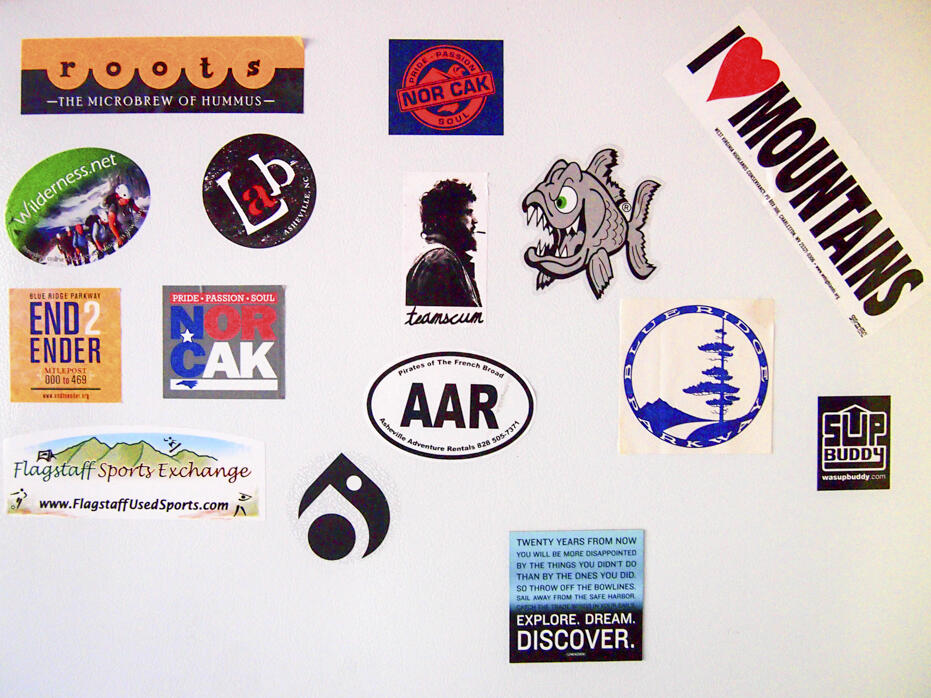 When i woke up the next day at 7am, everyone was still asleep.
So… i got my laptop out and sat on this sofa to work a bit more (!) #dafuq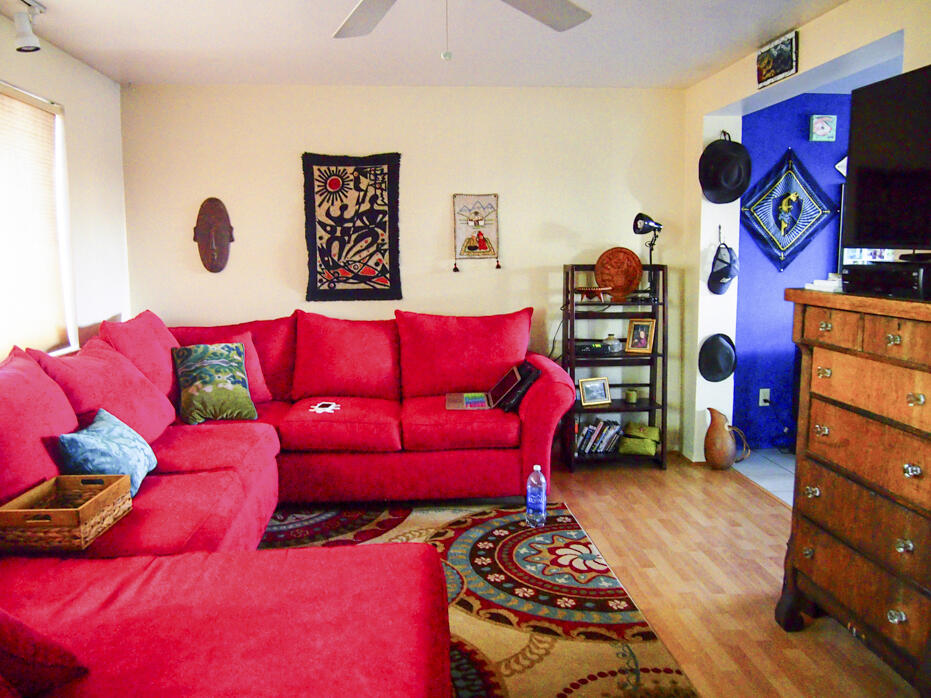 What i love about staying in different airbnbs is how you can absolutely tell one person's character + taste + personality from another based on their ID choices. Fascinating. Elle's home was truly charming, and colourful- filled with comfortable furniture in bright colours, posters of music festivals, pictures of the surrounding nature elements, and tribal art.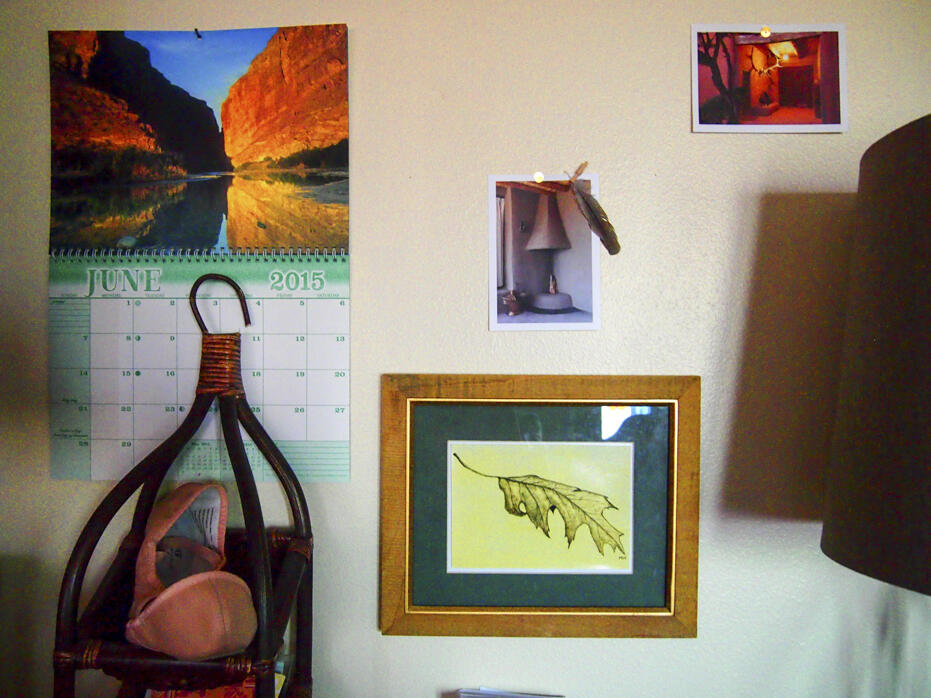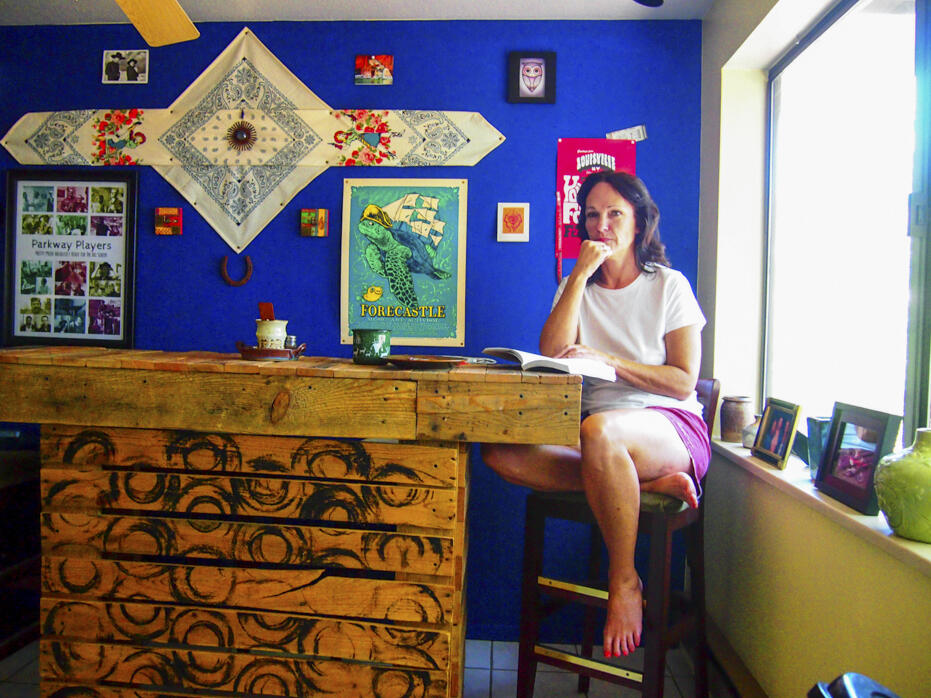 This is Elle! She moved to Page from the southeastern coast less than a year ago, and works at the national park on its upkeep and maintenance (i might be remembering this wrong cos i was so blur that day but it was something along those lines). She was very chirpy and seemed to be in her element working in Page amongst the outdoors. I guess you'd have to be if you chose to live there!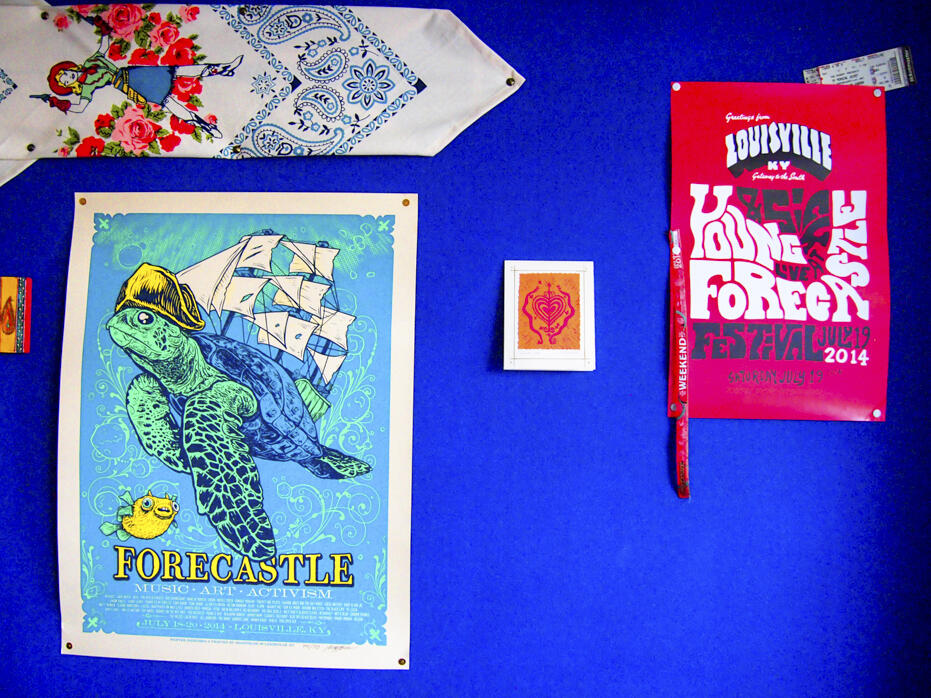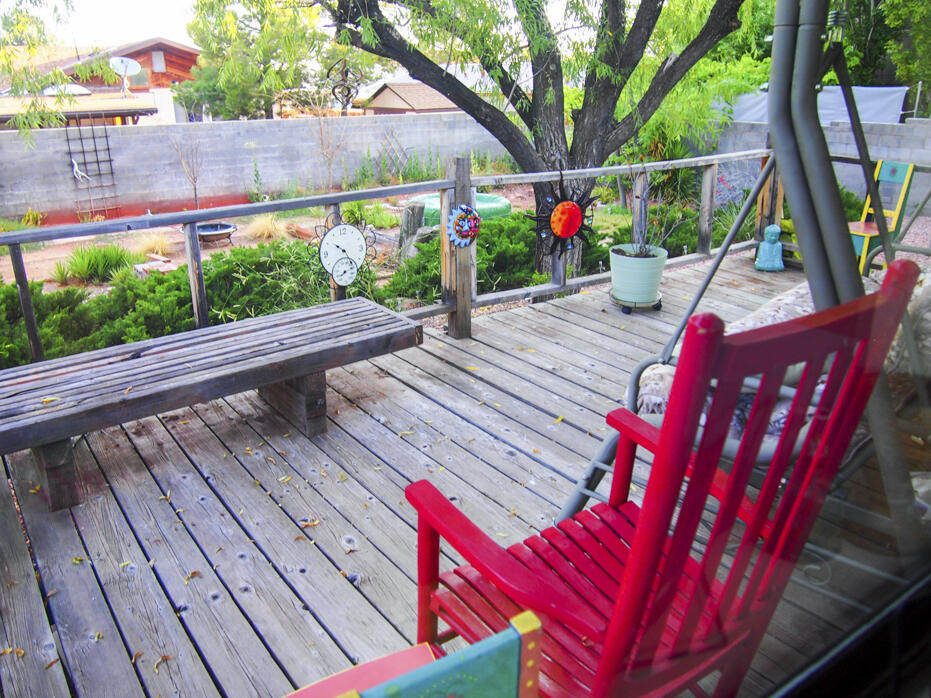 She had a patio in her back garden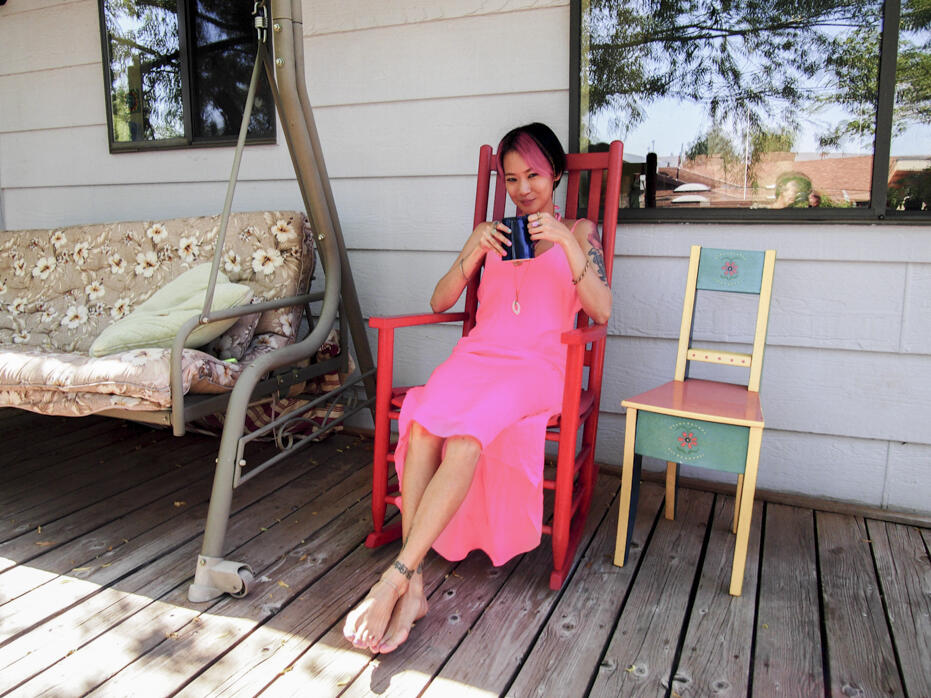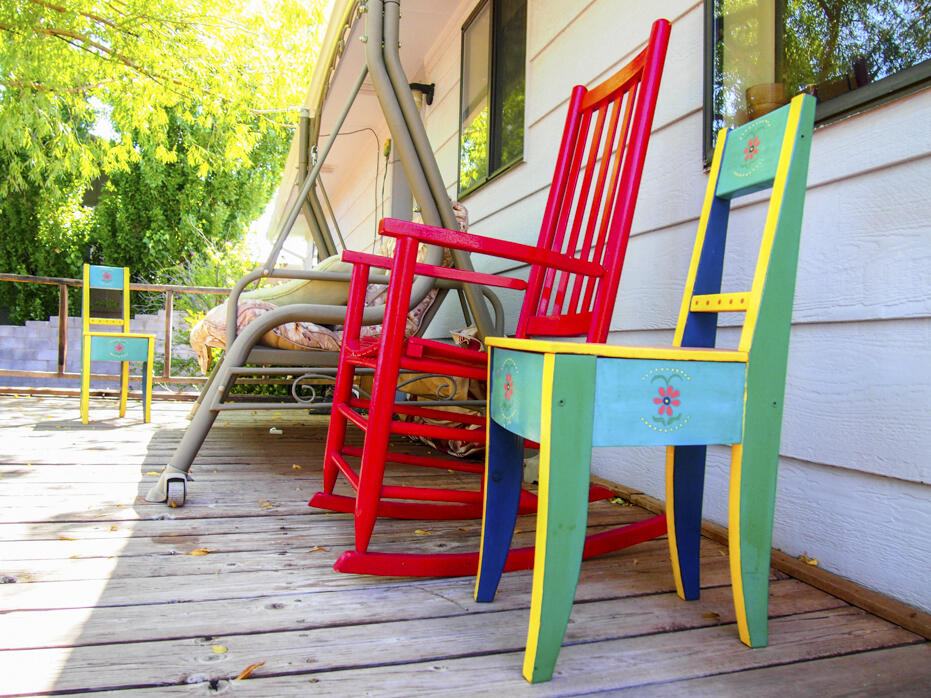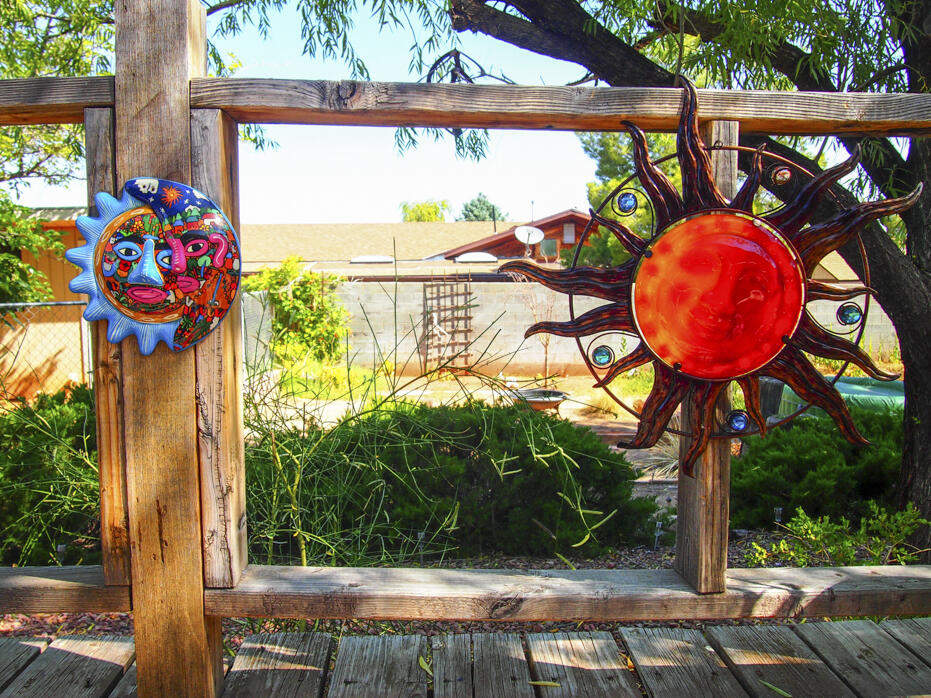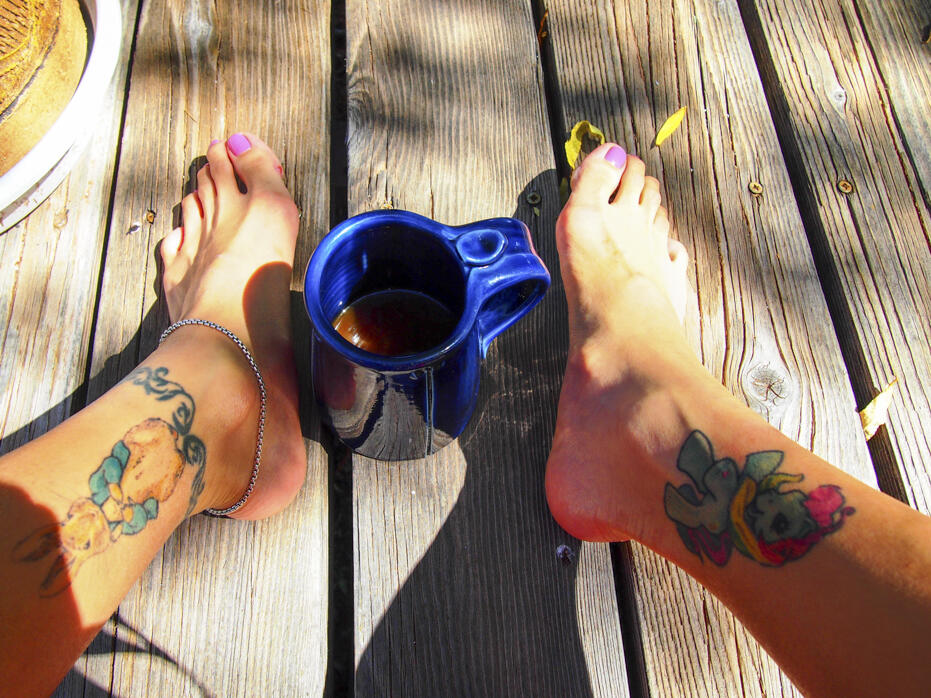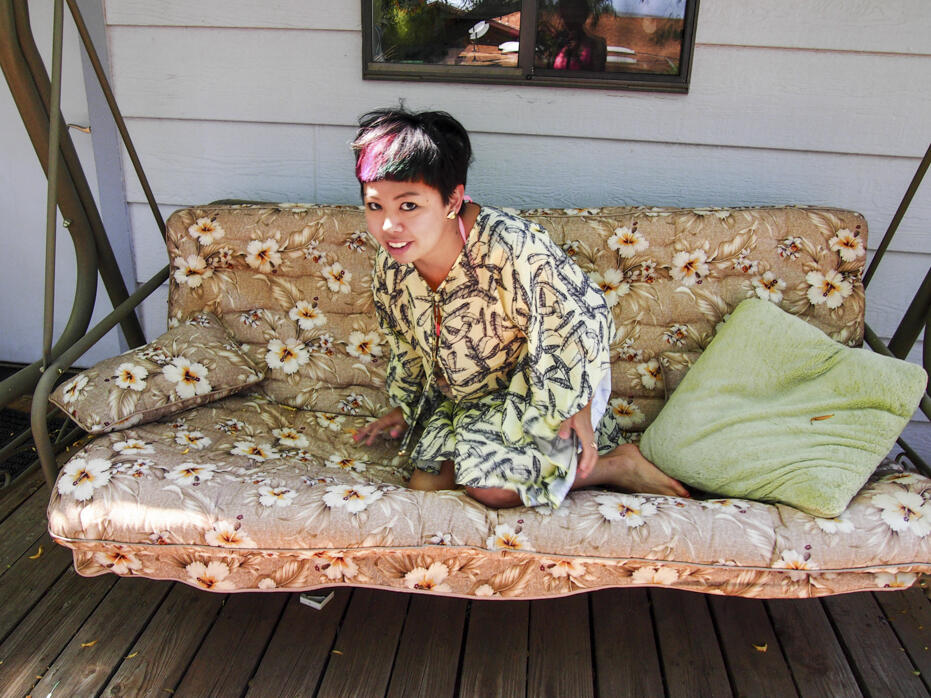 Hello cutie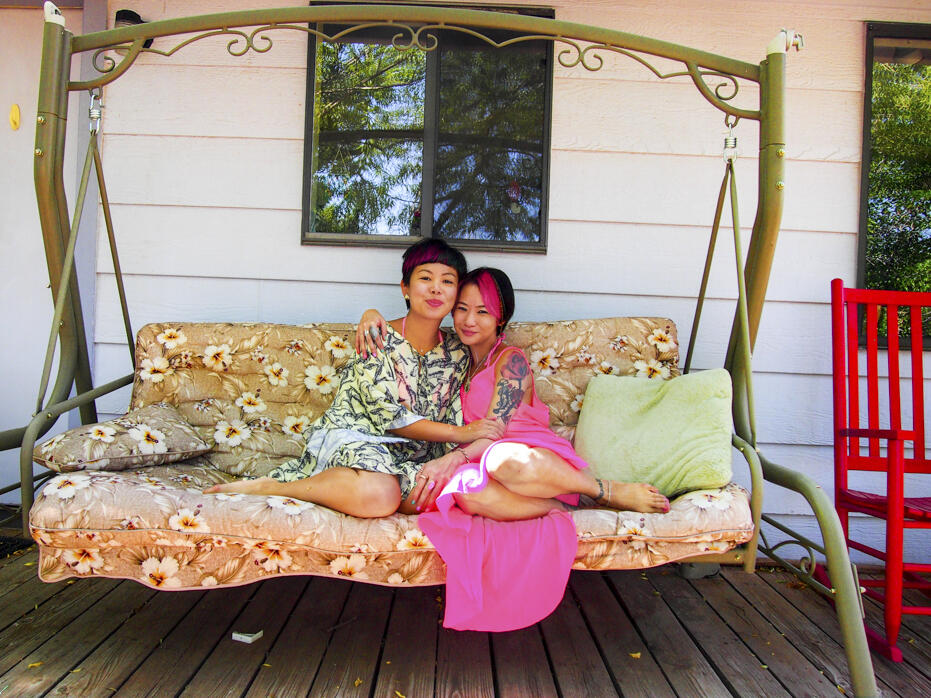 Crazy + Fairy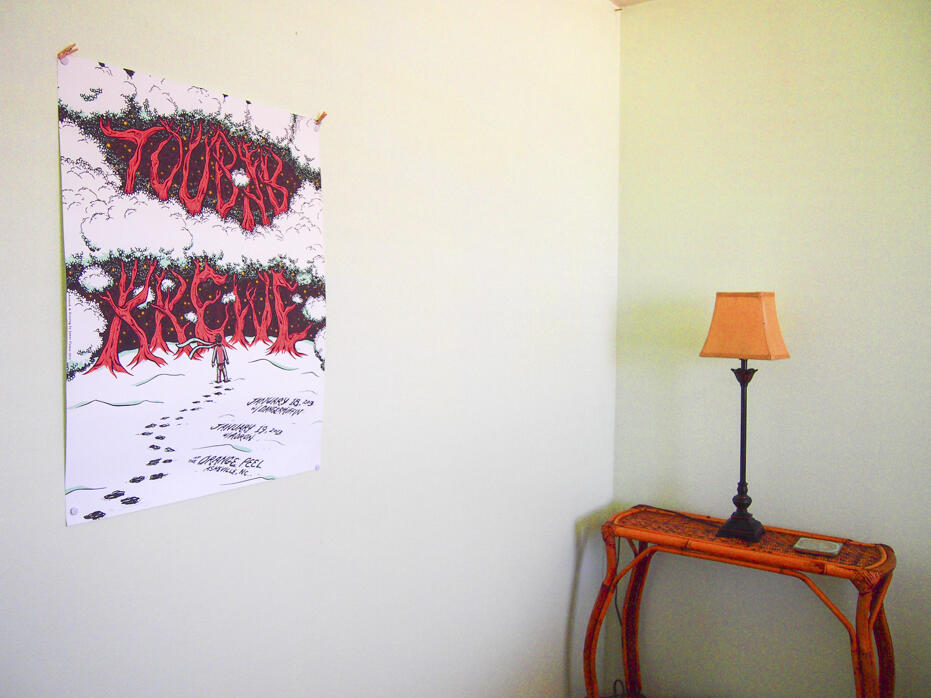 Shot in the second bedroom Elle rents out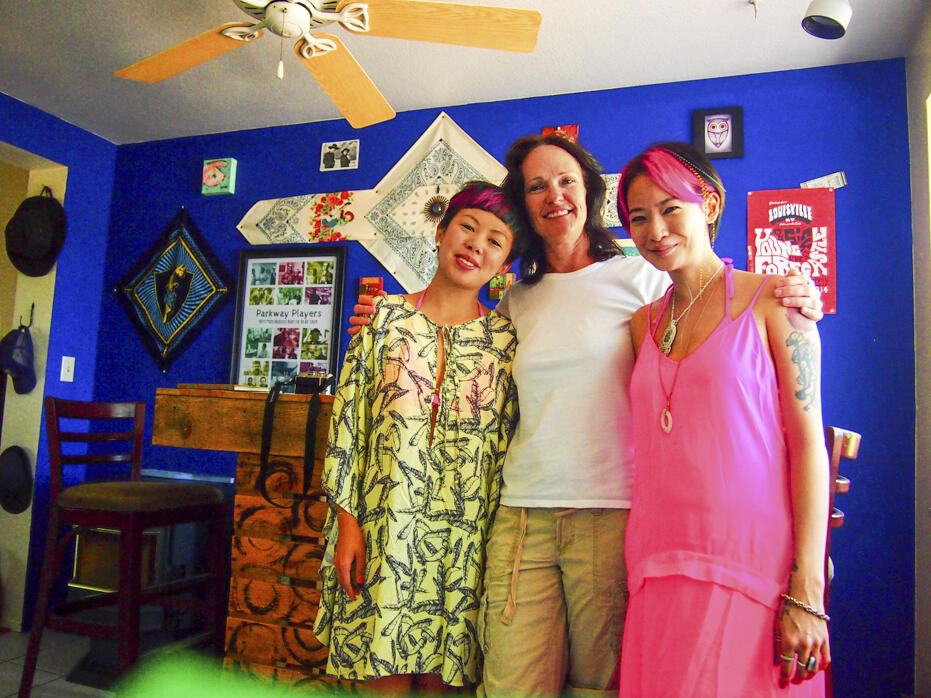 Yishyene, Elle and i!
+ + + + + +
Sign up for Airbnb via this link to get US$25 off your first stay! >
www.airbnb.com/kinkybluefairy