After my hoop retreat in Ubud, i booked a place to stay in till the weekend in Seminyak before flying back to KL.
I booked this pool villa because it looked so bright and happy in the pictures,
and there were a lot of good reviews.
That's the secret for booking places on Airbnb with me, at least someone's vouching for it!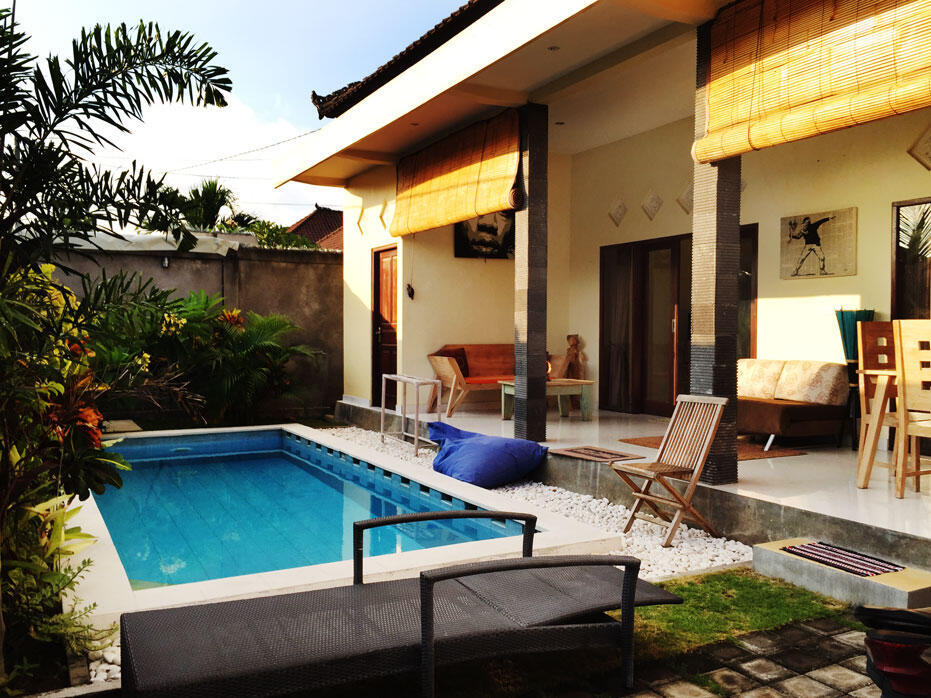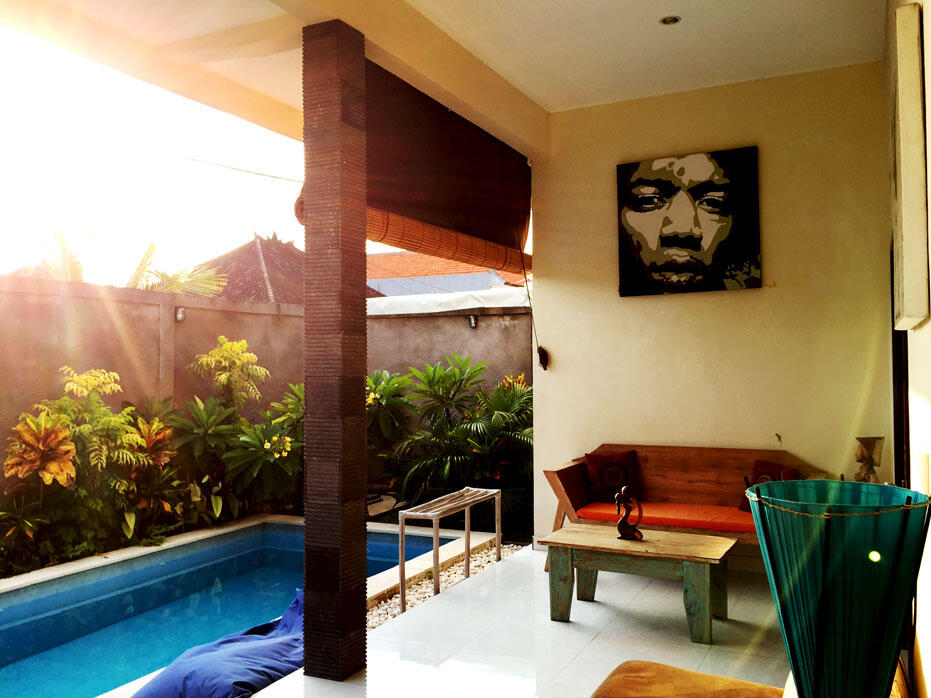 The villa is a little out of the way (it's off the Toyota building on Sunset Rd.) but Massimo or his gf Natalie were always easily contactable on whatsapp to help me call a taxi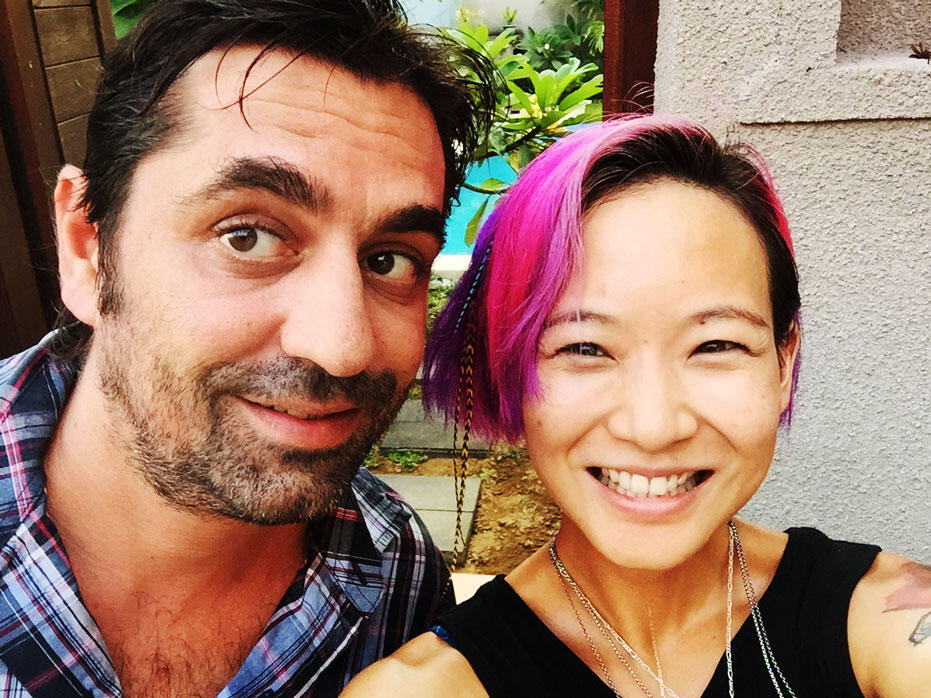 This is Massimo, he seems a cheerful hardworking fellow who runs a bar in Kuta and another villa for rent. He used to be a banker in Italy till the economic crash that he said stressed him out terribly. After traveling the world for a year, he felt that Bali was the best place for him to build a new life so he moved here!
When i wanted to get a taxi out to get some nasi padang the first night, his girlfriend Natalie offered to give me a lift cos she was heading to a nasi padang place to meet her friends. She insisted i join them for dinner, which was really nice of her, cos i felt i was possibly intruding in on their girl time (and i know how important that is!)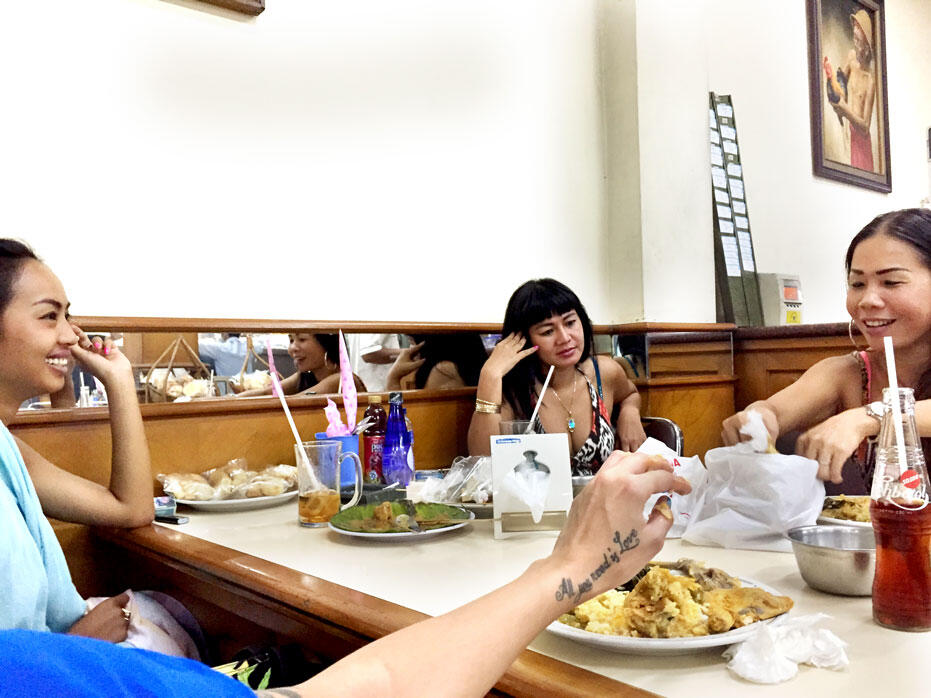 Ananda, (i forgot her name, oops), and Natalie
I worked from the villa all of the next day. No, i swear i was actually working. Like crazy couldn't-get-0ff-the-laptop kinda working.
And then i fell sick that night which was kinda a bummer, but i still managed to drag myself out to meet Samantha and her family for lunch,
and Rachel at Biku one evening.
On my last day there, i headed to La Favela for lunch by myself.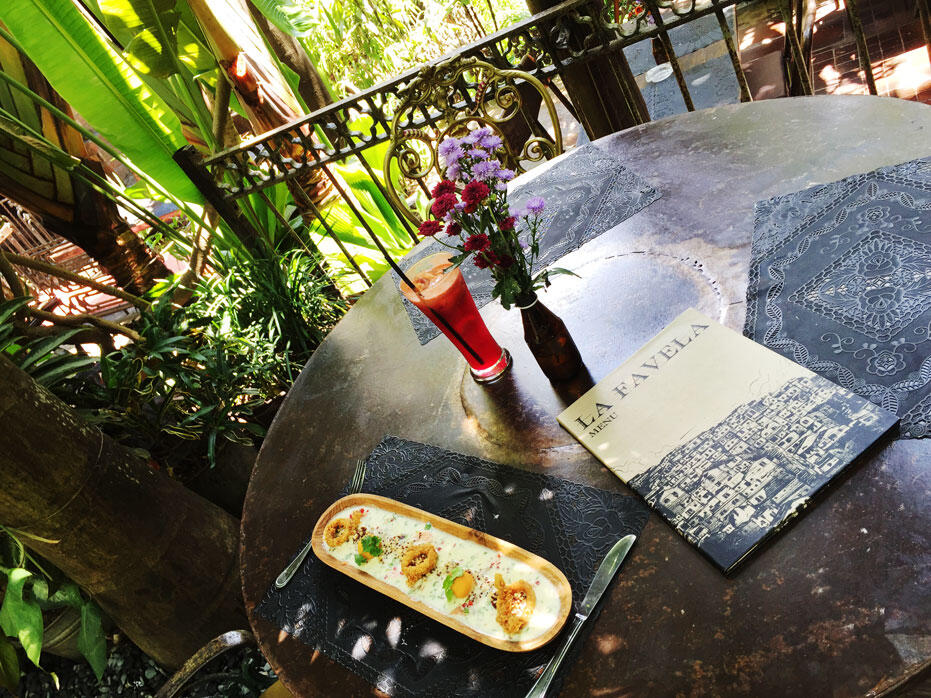 I was still feeling kinda weak and just wanted to sit and gaze at the foliage and art
wander around by myself
and missing Iman not being there cos he was away on holiday
Imagine having to say, "I need a break from Bali" !!!!
Back at the villa…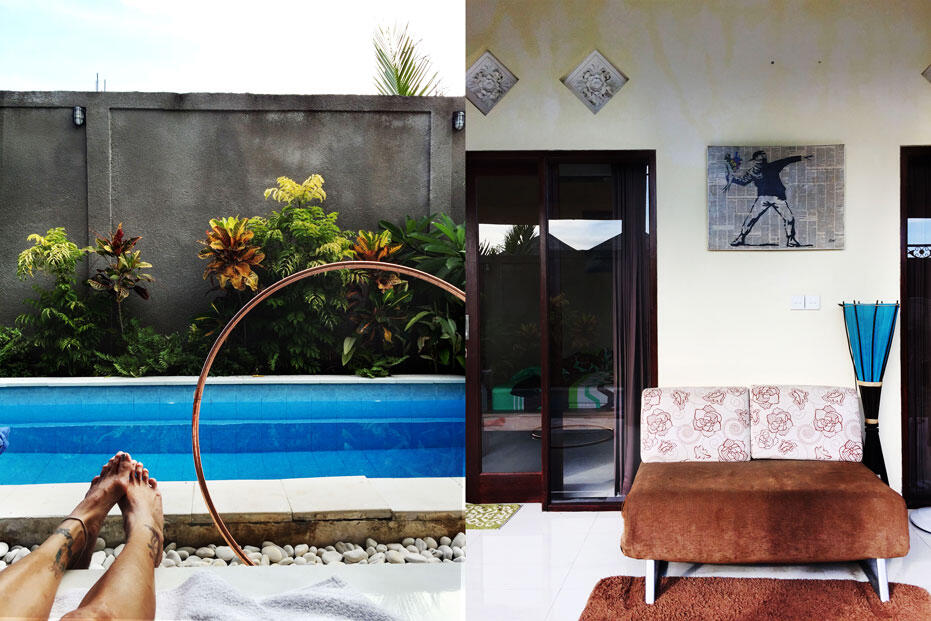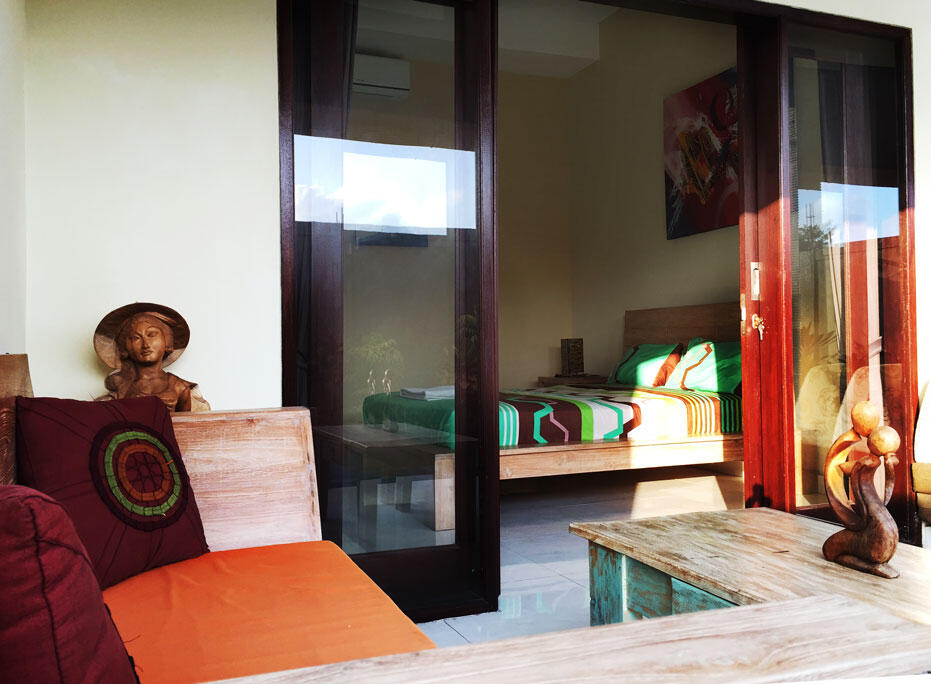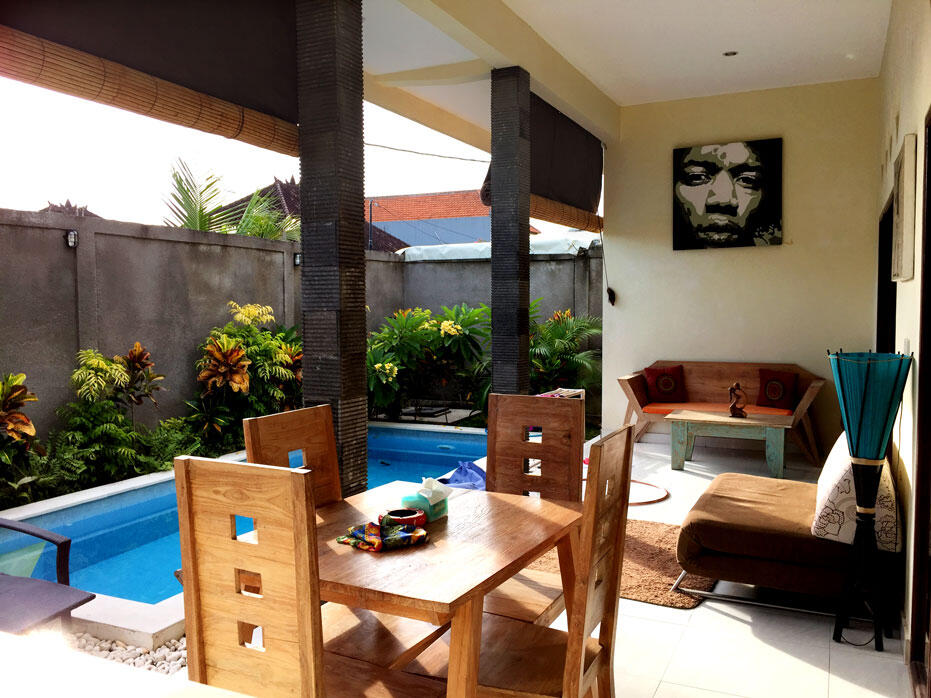 Massimo and Natalie stay in a villa next door and invited me to their son's birthday party
which i didn't go to cos i was too ill
I wondered if he would like a gymnast ribbon and decided to just give him one anyway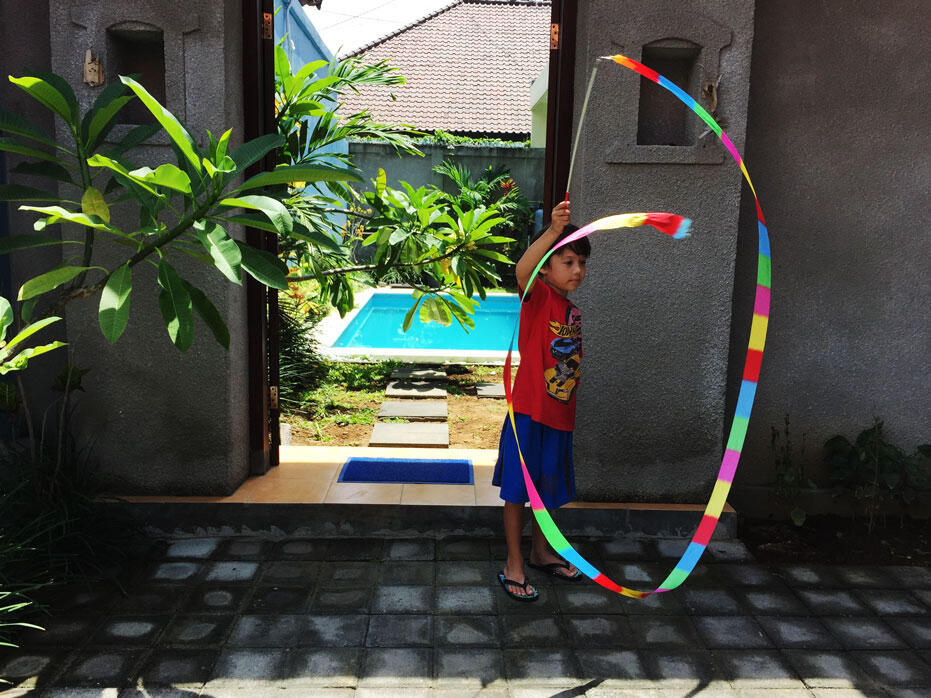 I'm so glad i did cos it was the only thing that broke the ice between us as i showed him some tips on how to move it better!
+ + + + + +
To view Massimo's cozy villa in Seminyak with pool: www.airbnb.com/rooms/2614904
Sign up for Airbnb with *my unique link here* and get USD25 off your first stay!
+ + + + + +