Angel's Landing was one of the most amazing hikes i've ever done in my LIFE.
The view was nothing short of spectacular and we would have stayed up there a lot longer if the heat wasn't killing us…
I'm not even joking about the heat. I don't think we would have made it down if this boy scout leader didn't give us some of his water :p
We stupidly didn't carry enough water up based on our previous day's hike- when we went to The Narrows, we each carried 1.5 litres of water which wasn't thatttt necessary. I had to regularly remind myself to keep drinking water throughout it as it was pretty cooling what with all that river water around us. Angel's Landing was to be a 3-hour hike compared to 6-7 hours at The Narrows, so based on my (lame) water calculation, i figured one small bottle water was enough if i drank lots before it. Just so i wouldn't have to carry so much weight up. Y must have thought the same cos she also carried a small bottle of water. And oh! What a mistake we made with that… hiking uphill without water flowing around us, and then downhill in the searing sun is a LOT harsher despite being a shorter climb, and i was rationing my own water 1/4 into it. Felt so silly!
Y researched that we HAD to do Angel's Landing in the early morning, cos the midday sun was described as torturous in forums. We can totally vouch for that. If you do go for this, go really early in the morning, or really late in the evening before sun sets. We *planned* to go at 8AM but all the partying/hiking/driving we were constantly doing was tiring us out, so we got a bit more rest and ended up starting the hike around 10-11AM.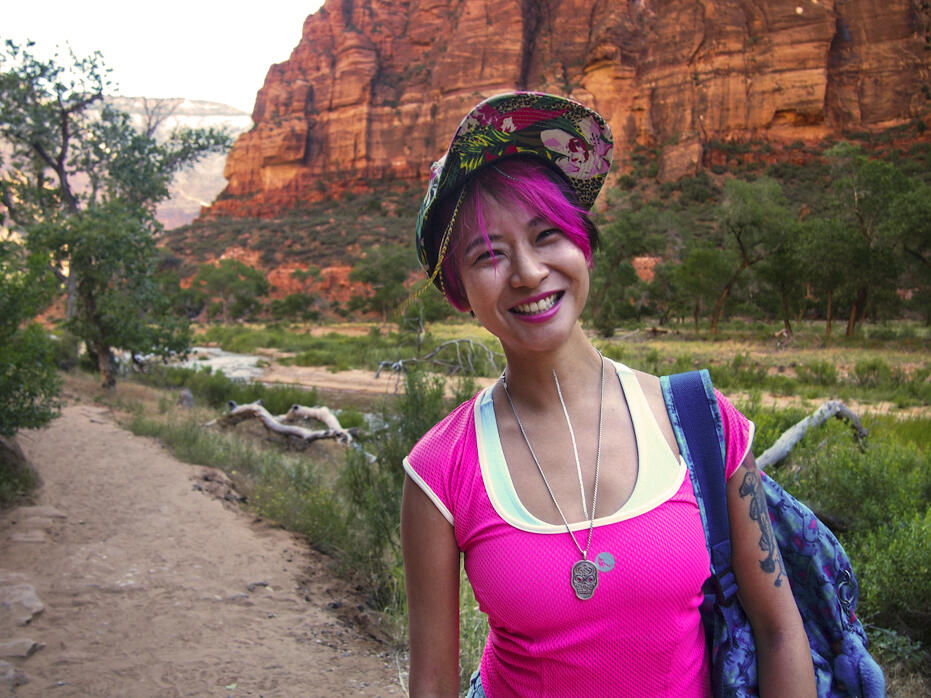 Can still smile while ground is still level XD
My pink workout top is from Ash Be Nimble,
white sports bra from Liquido,
backpack from Kipling,
shorts from Levi's,
skull necklace from Thomas Sabo,
hiking boots from Palladium,
Hater snapback from Replacement Boutique x Salon.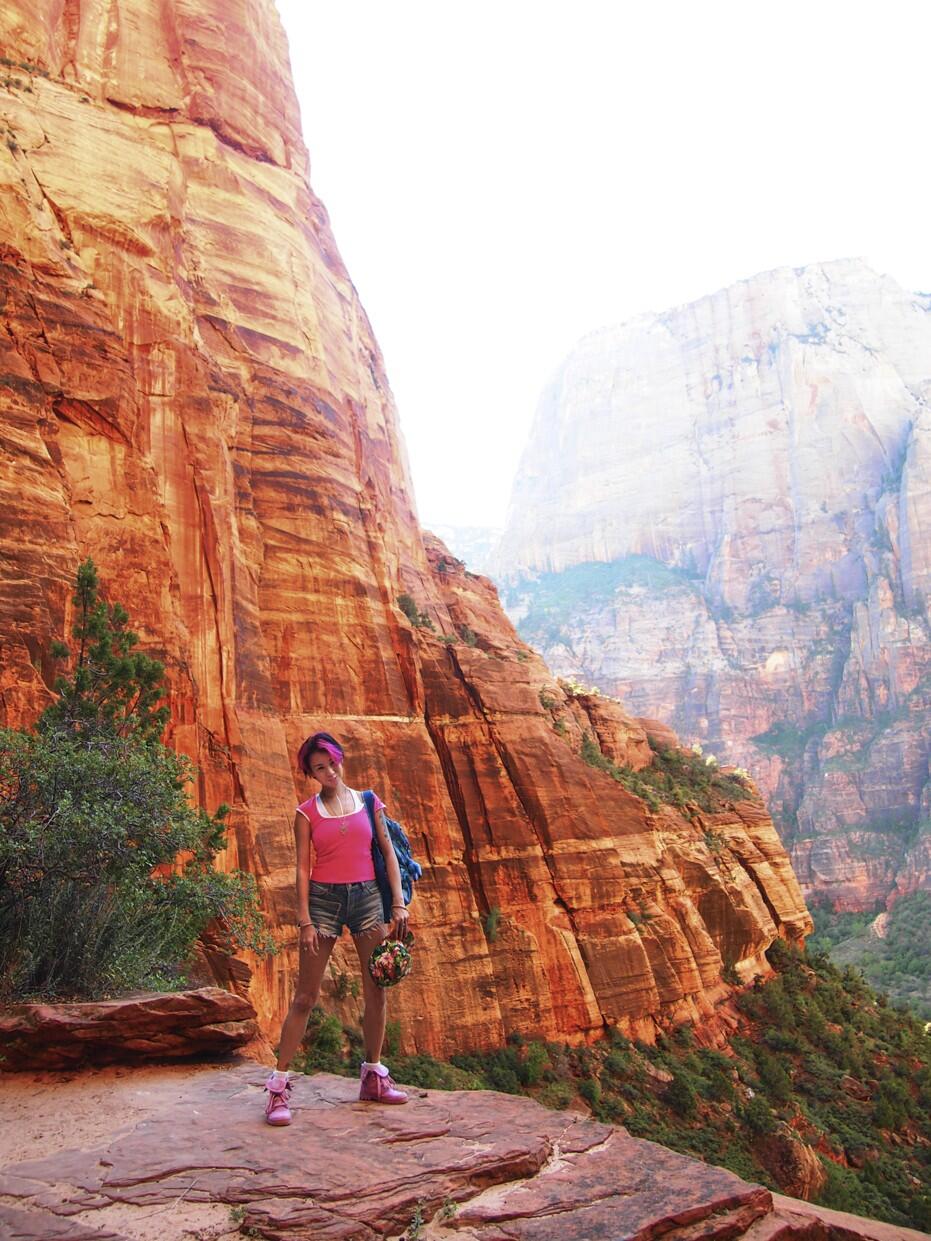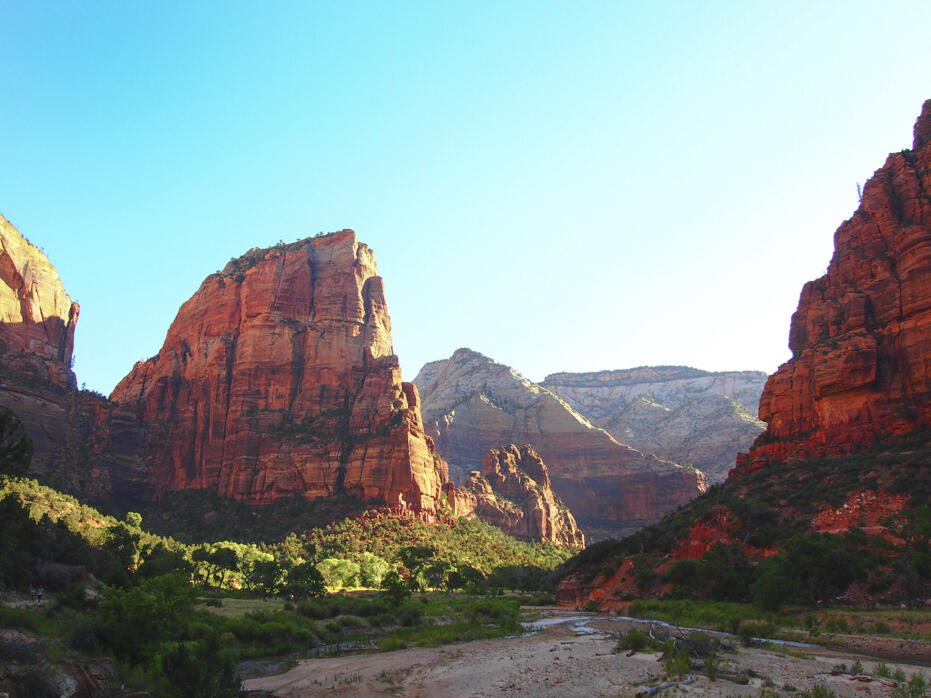 The light for pictures is also a lot better if you go in the morning, it hits the rocks and makes them a gorgeous orangey red. A mere few hours later, the sun is too high and everything is a stark beige/blinding white.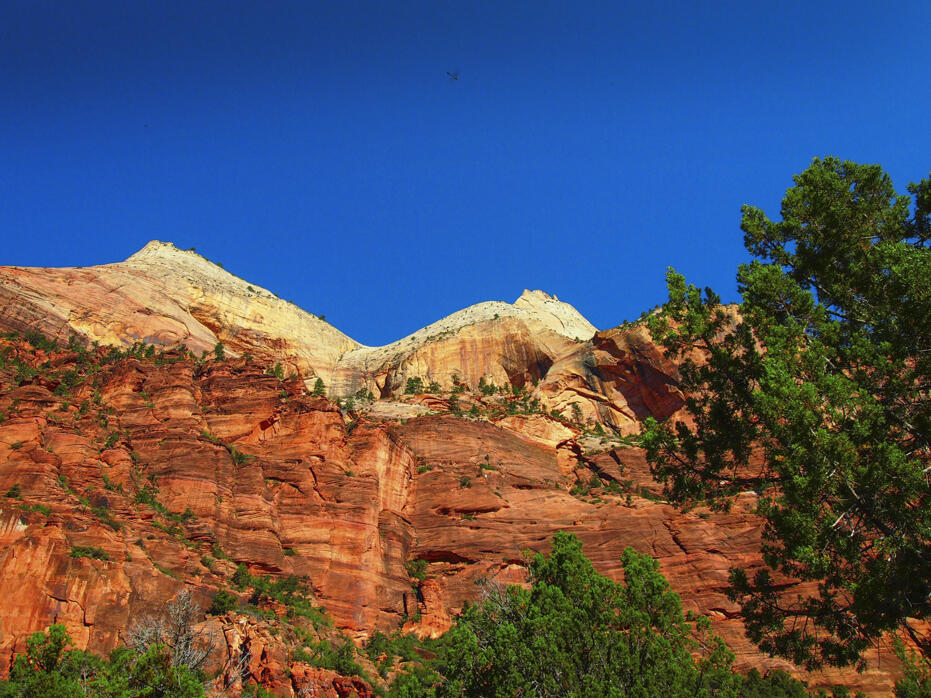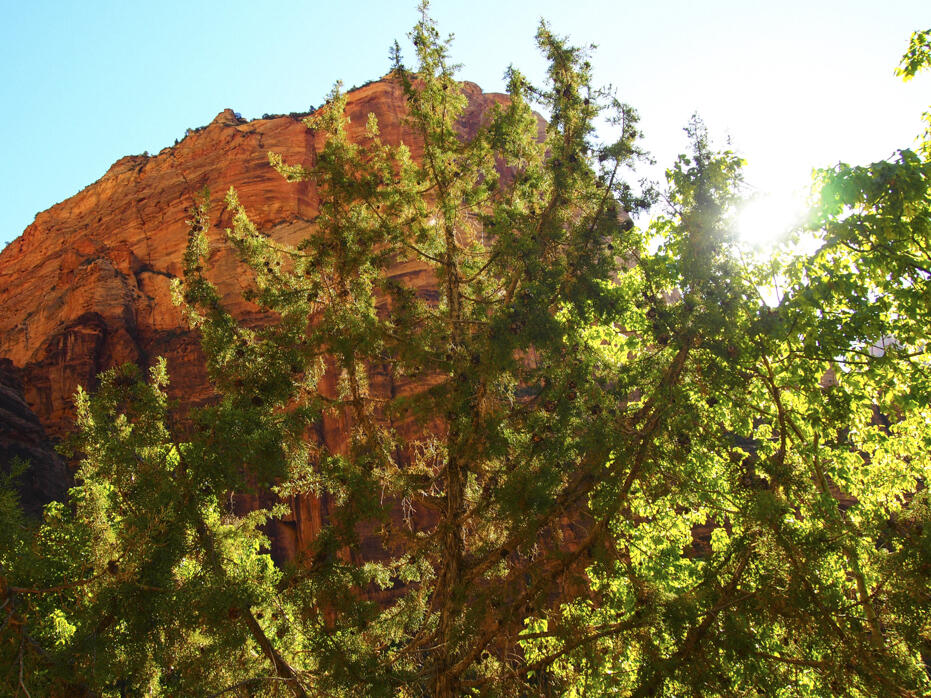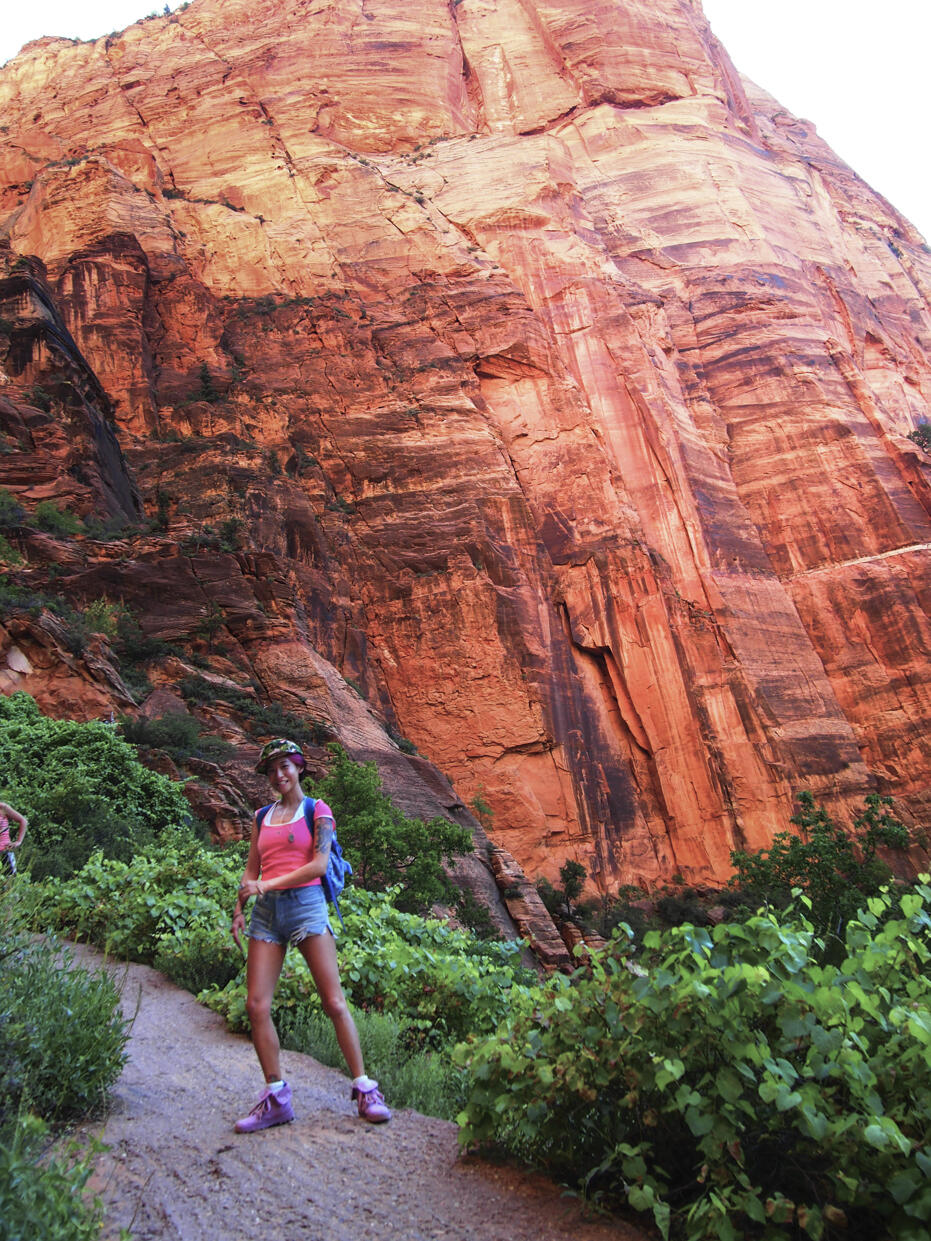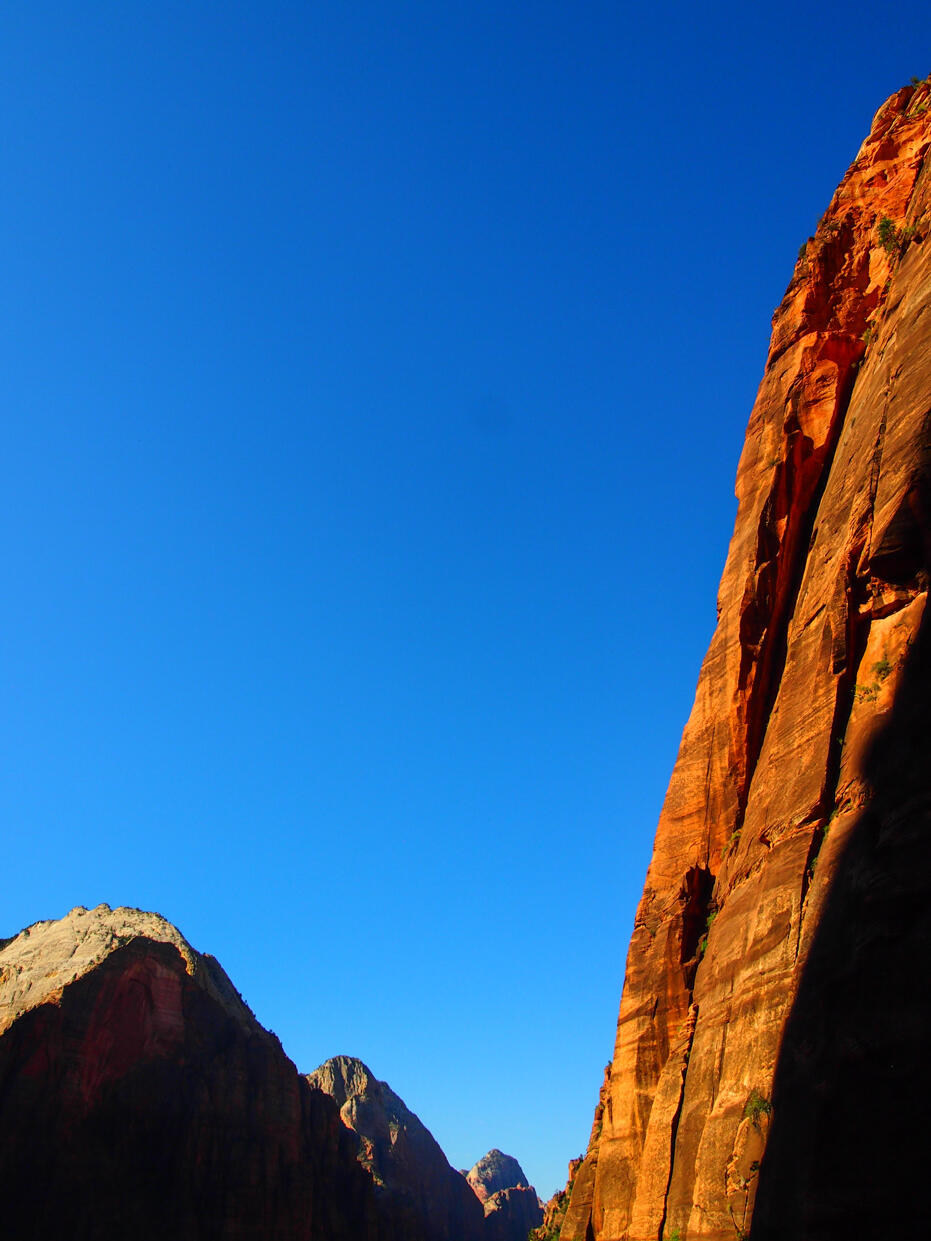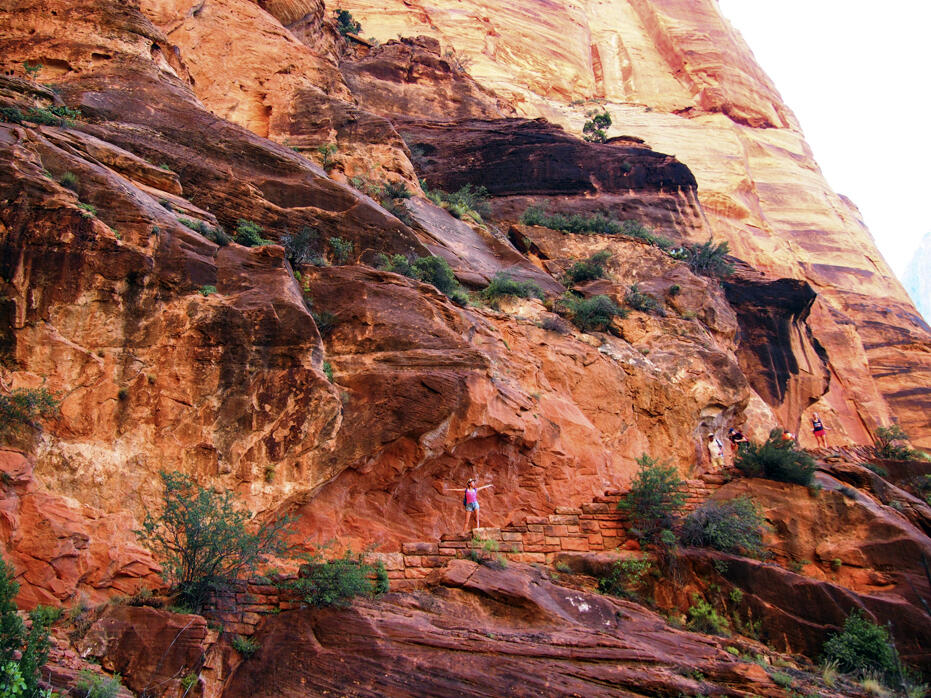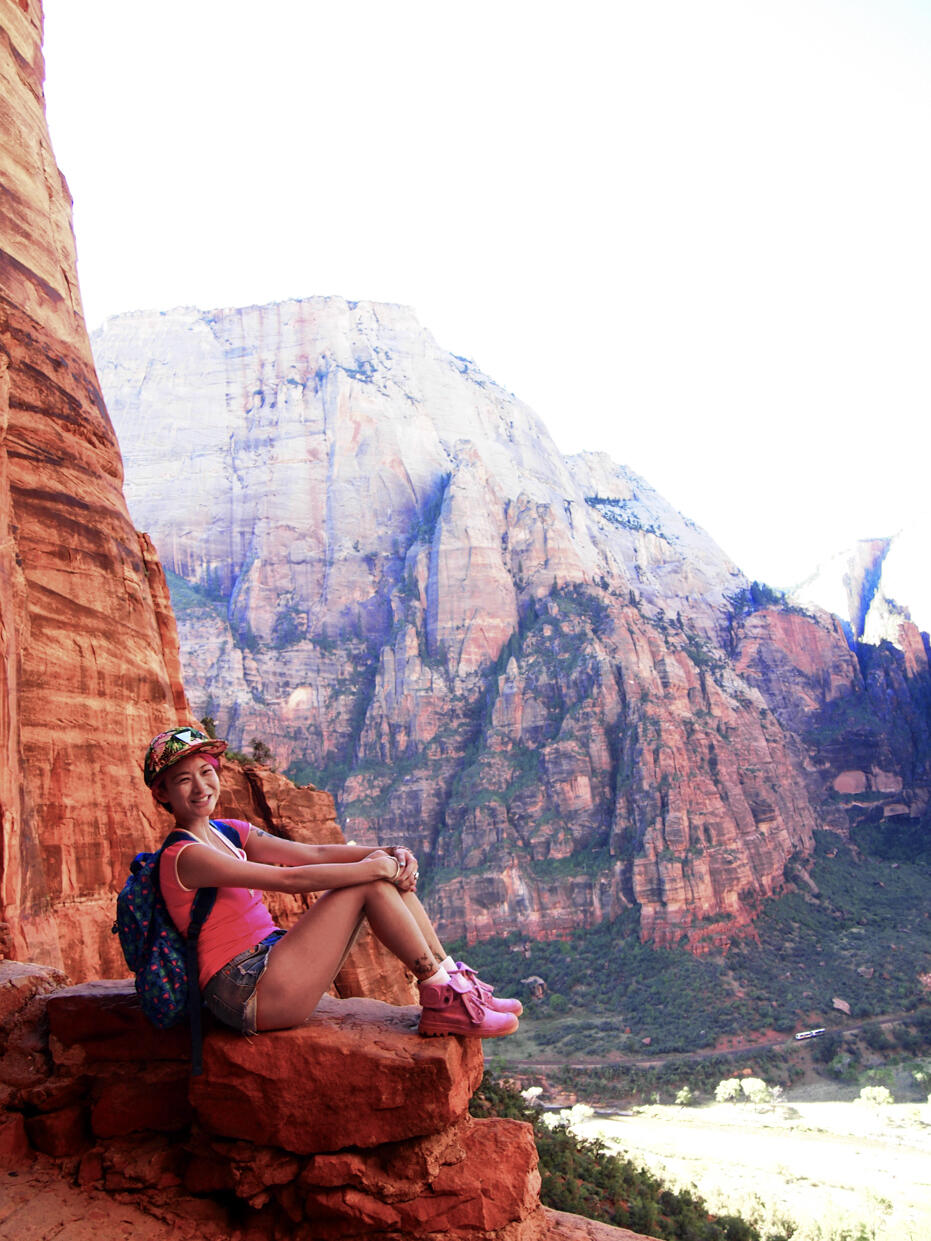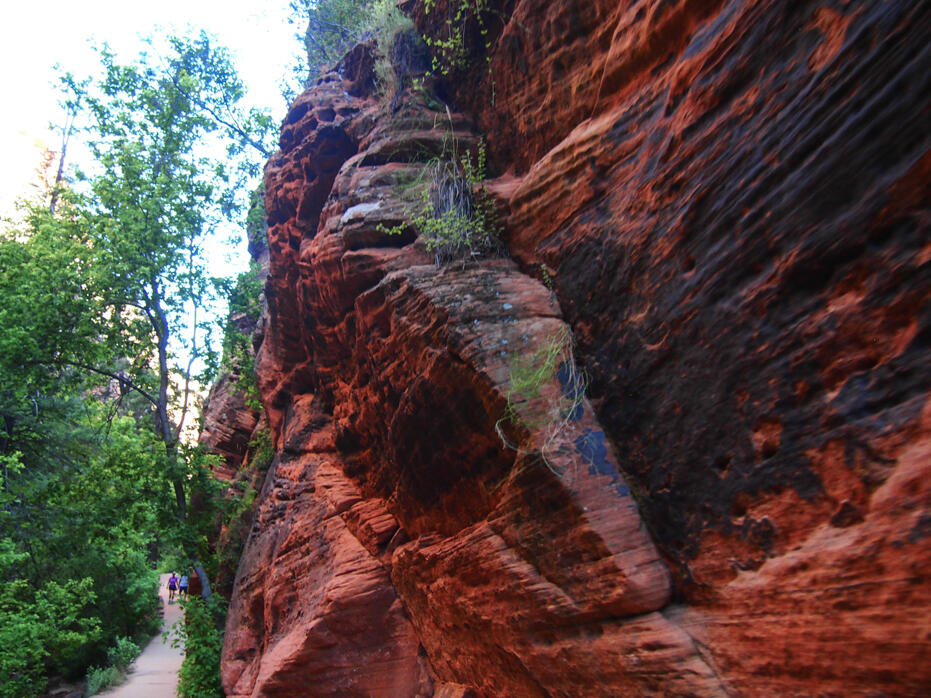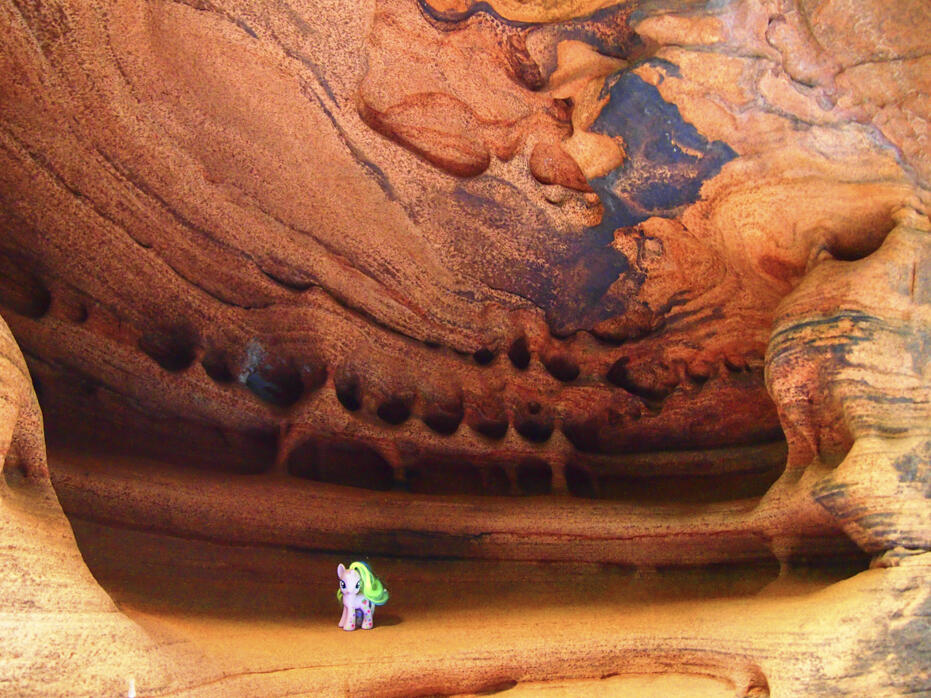 We discovered little natural nooks and crannies that were so fun to climb into and play in! (Which may or may not have made our hike longer than most people…)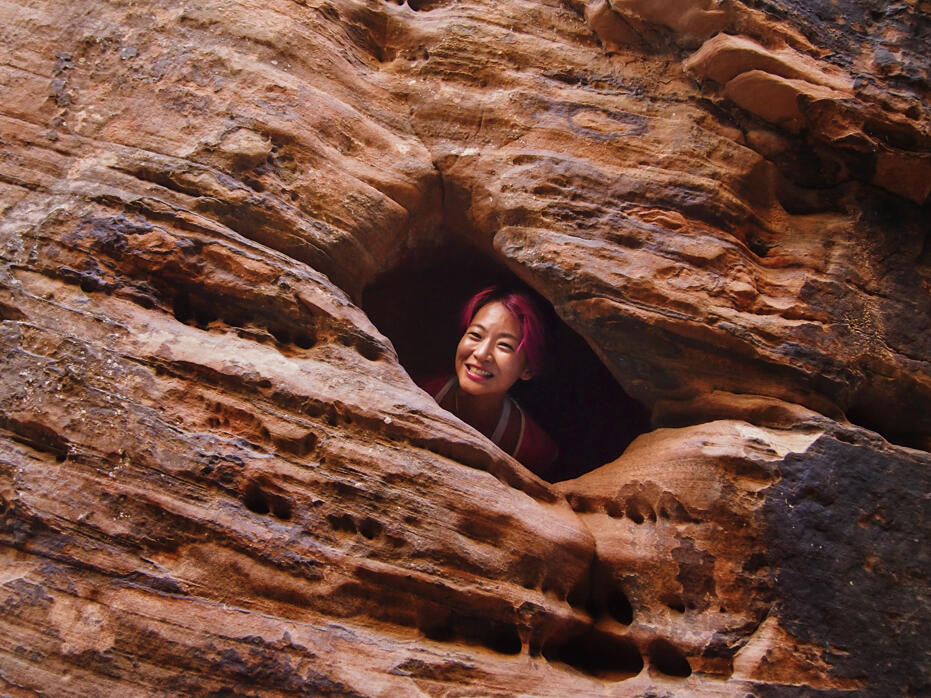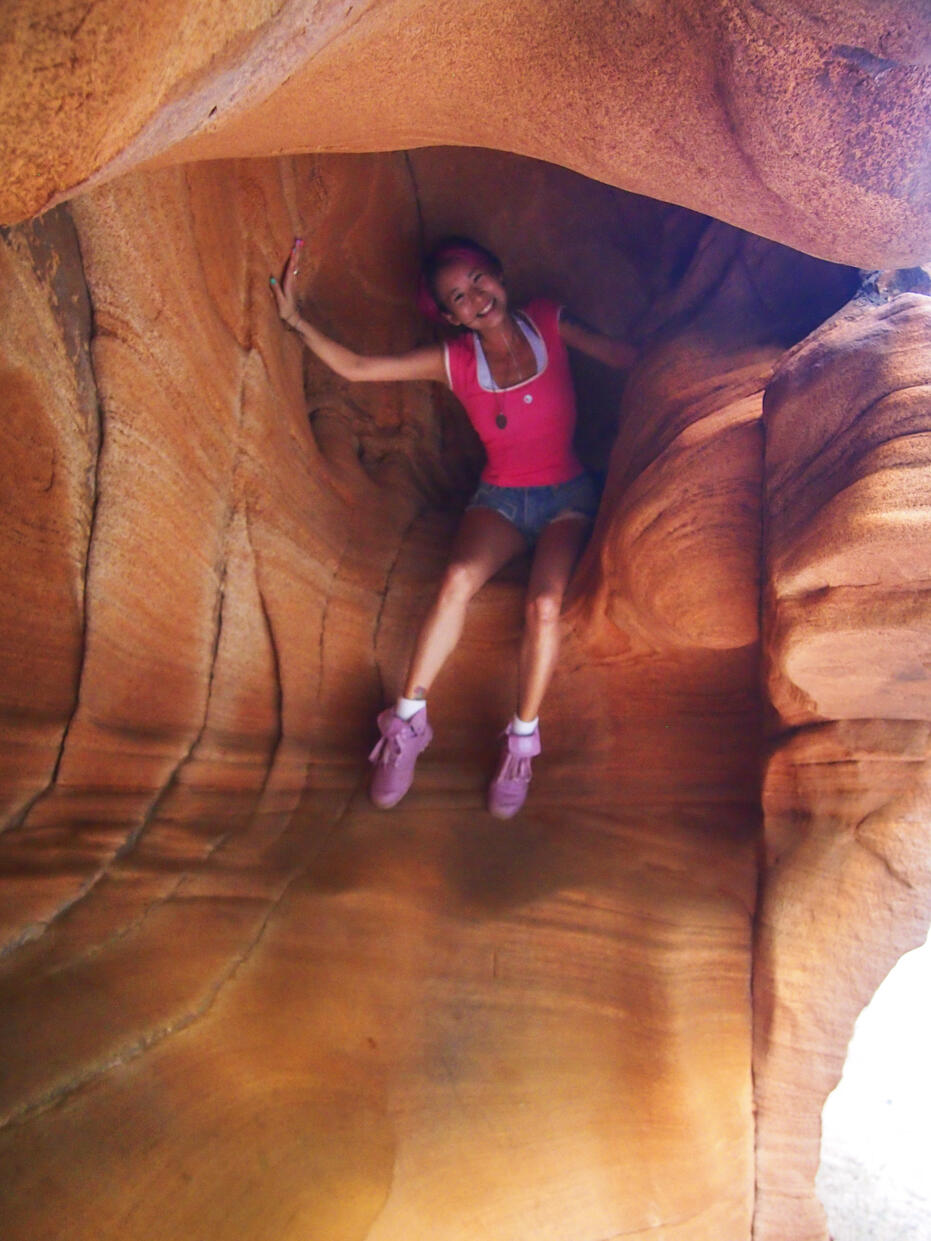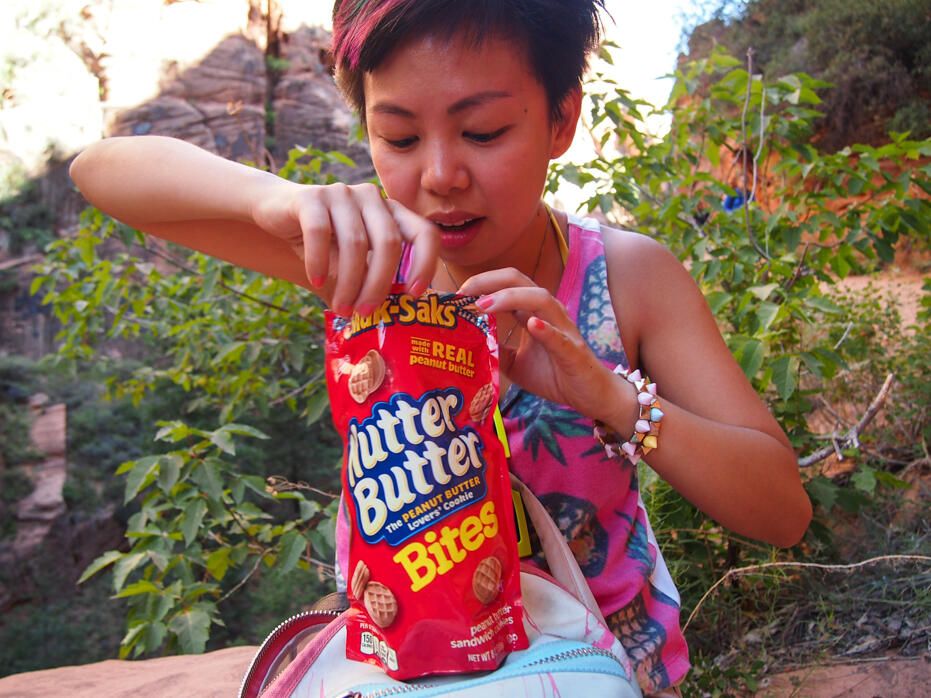 Y is obsessed with peanut butter and these Nutter Butter bites she brought made for awesome little snacks along the way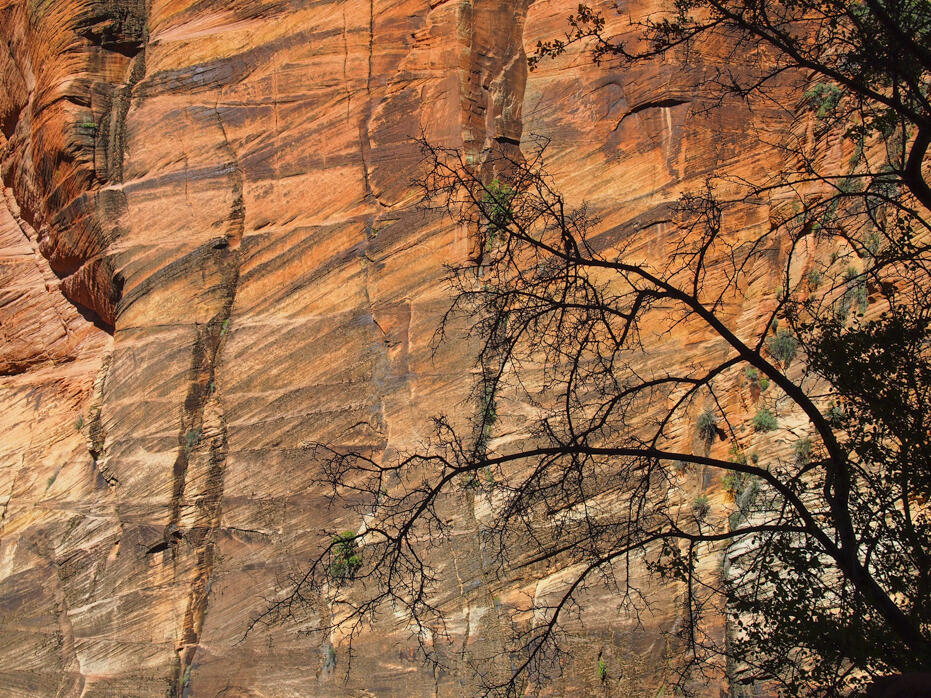 I love nature's patterns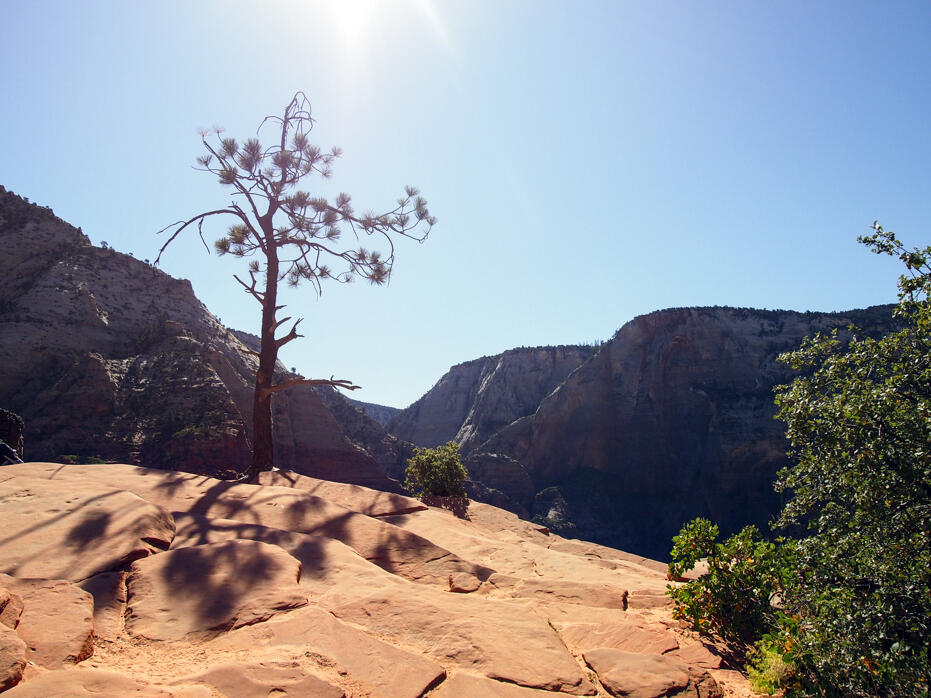 Even a tree with its shadow cast on slates of rock stops me in my tracks because of how pretty it is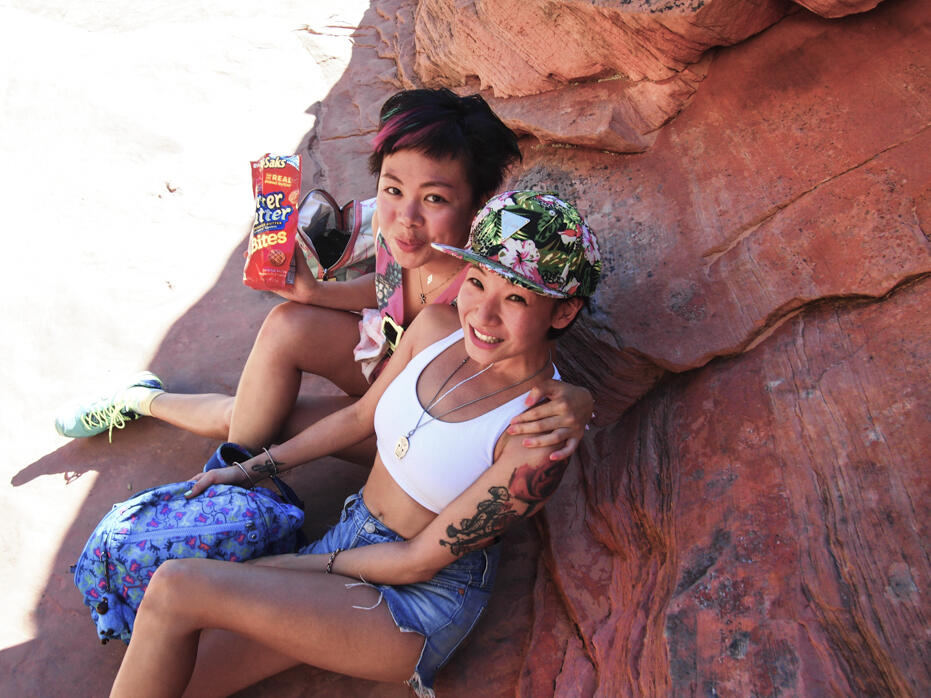 Taking refuge in shade. This is considered ample amount of shade space. You should have seen us pathetically trying to hide behind a thin tree on the way down much later when we were dying of heat exposure.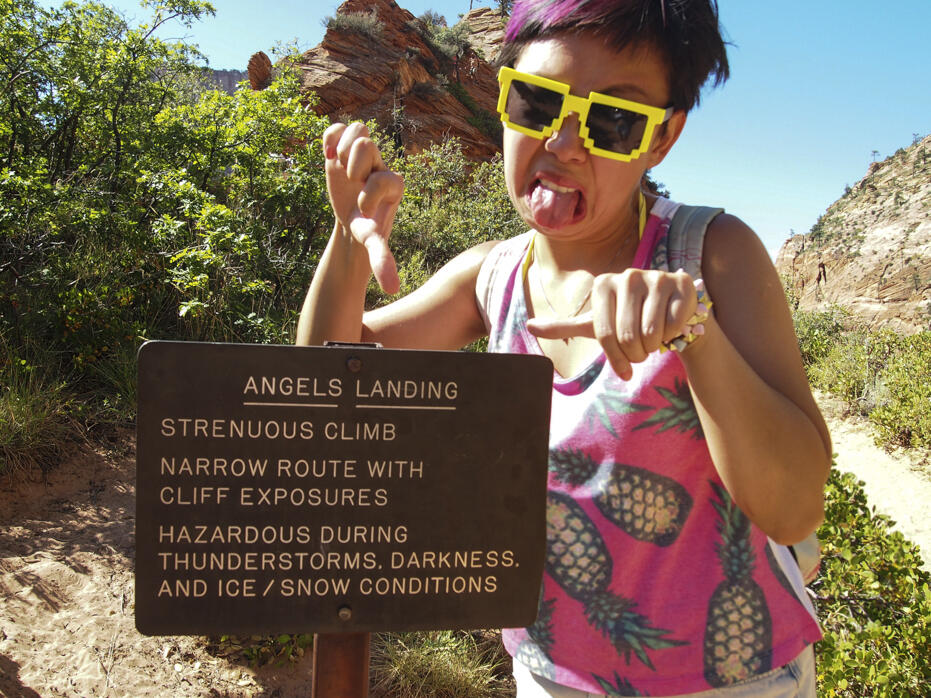 I know Y seems totally unstable to be allowed to climb this (based on above pic with her pineapple top and crazy glasses) but i swear we were paying attention once we started the harder bit of the hike. We kept our cameras away so we could use both hands, didn't talk much cos we didn't have the breath to, and focused on keeping a steady pace cos there was only room for one person to cross narrow climbing bits at times and there were other people going down the same way. When that happened we'd have to step onto whatever rock ledge we could find and not topple over its side.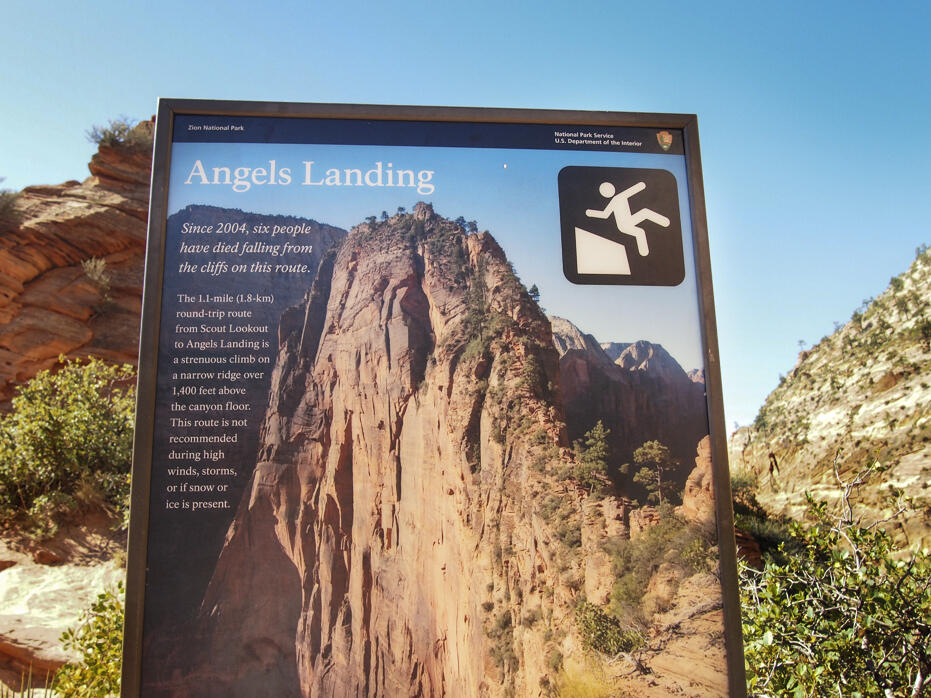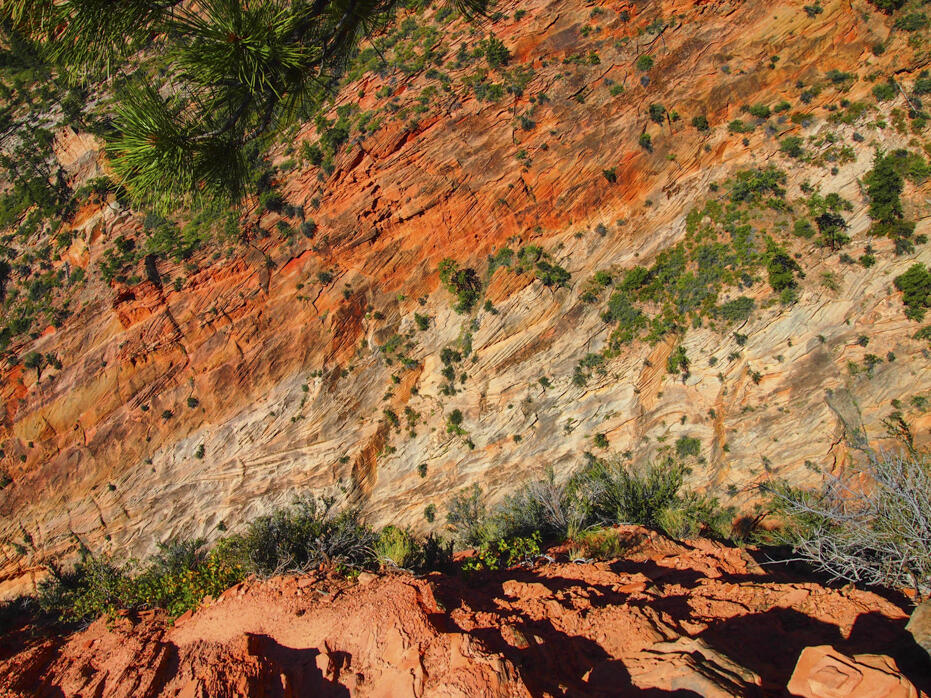 The drop down…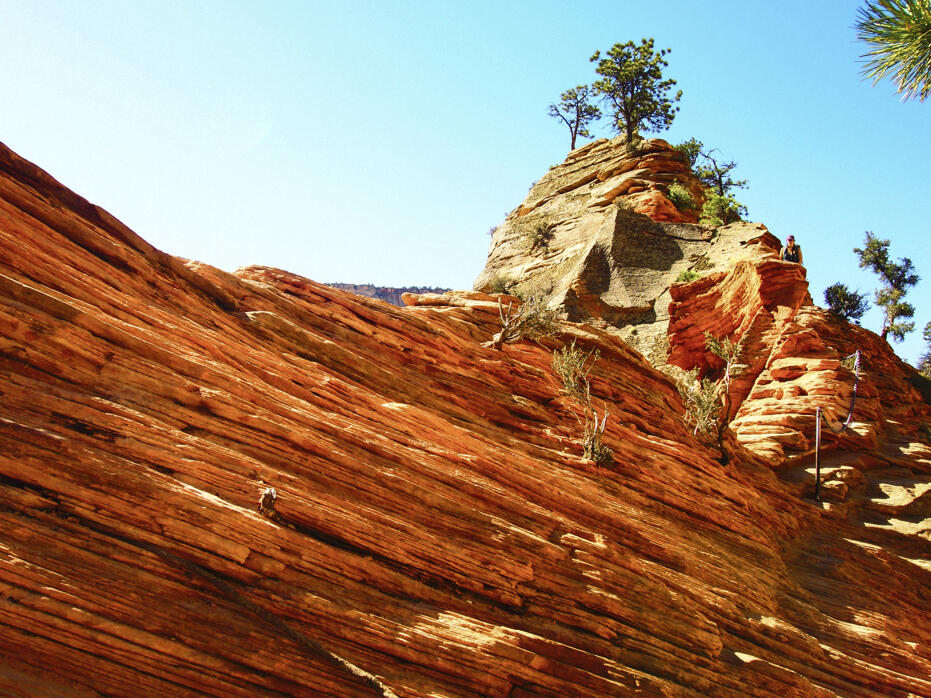 And looking up…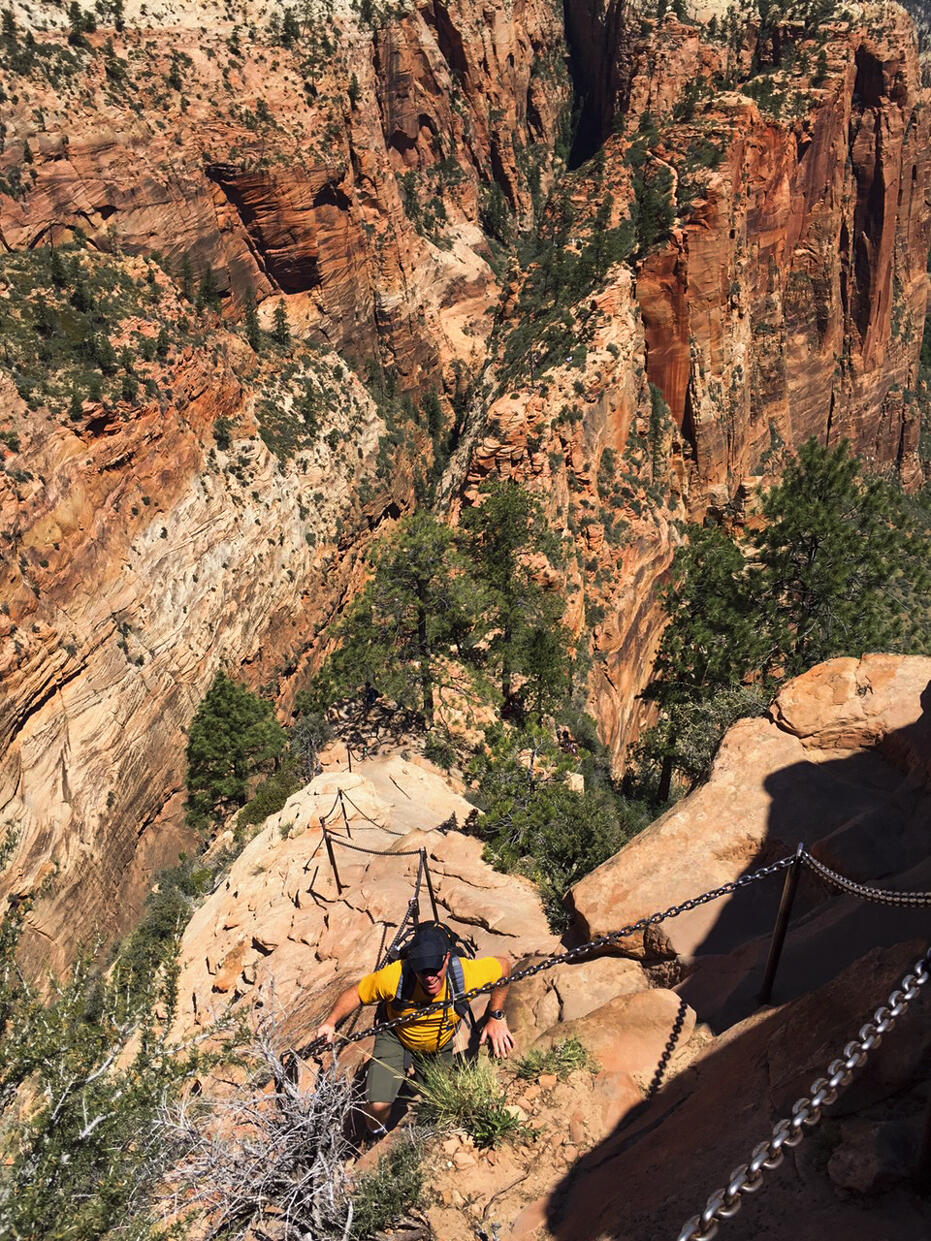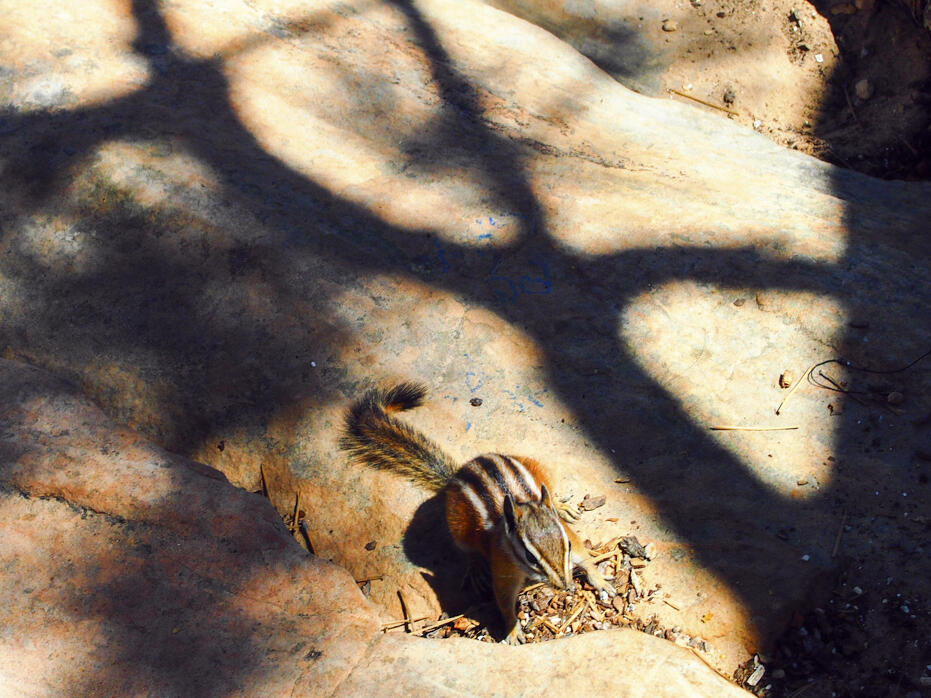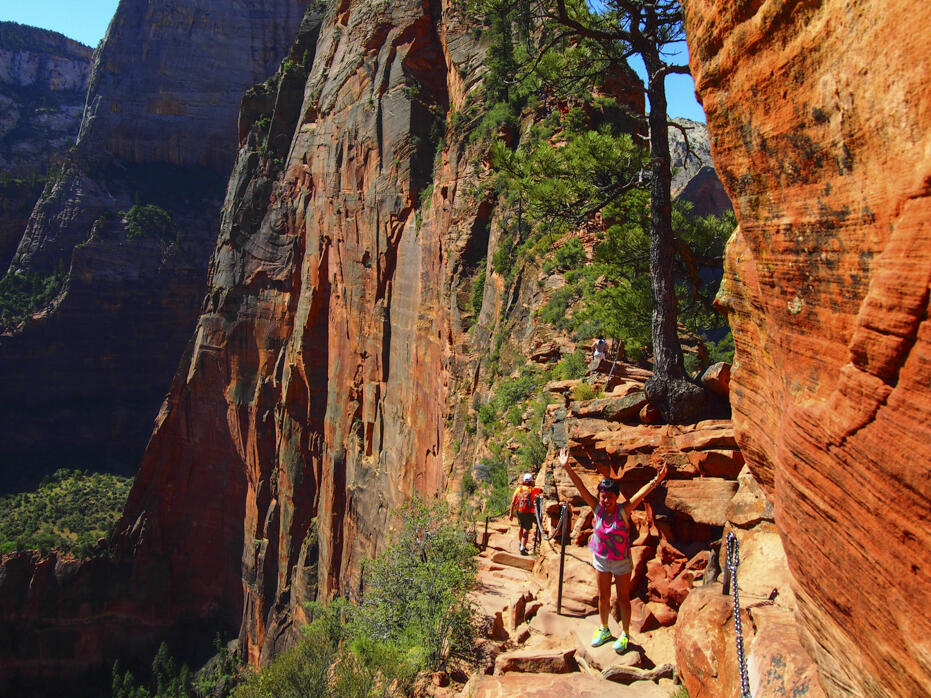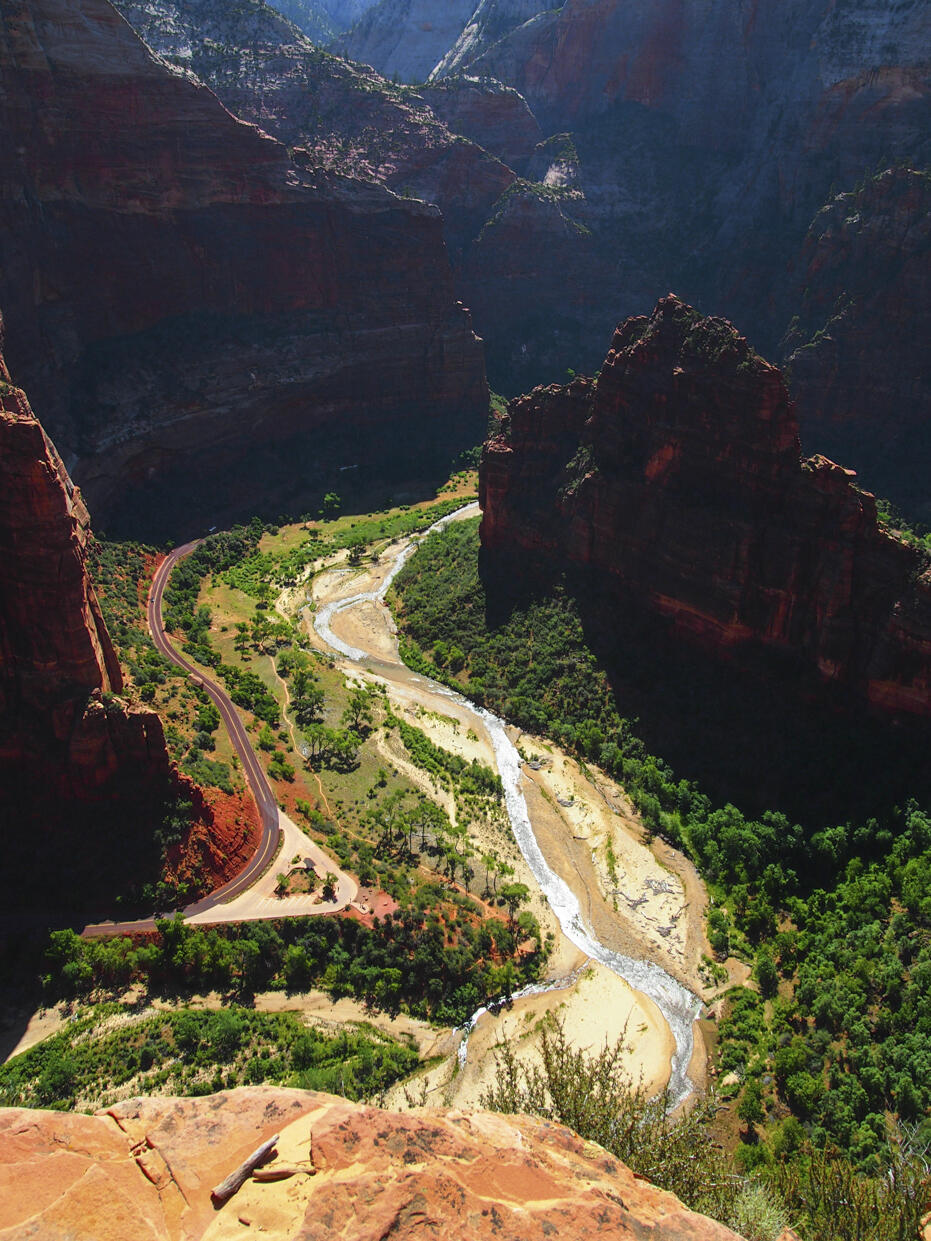 After clambering over big rocks and pulling ourselves up with a chain, we reached the top!
It's actually a really fun climb, i enjoyed it more than wading through the water in the Narrows (tho that was really beautiful too, ah it's different)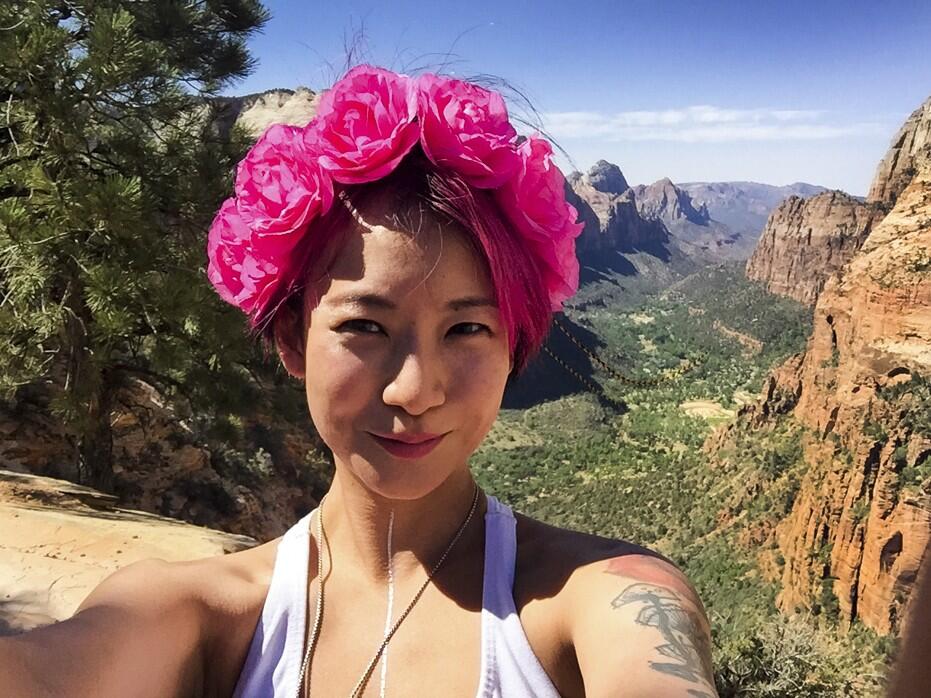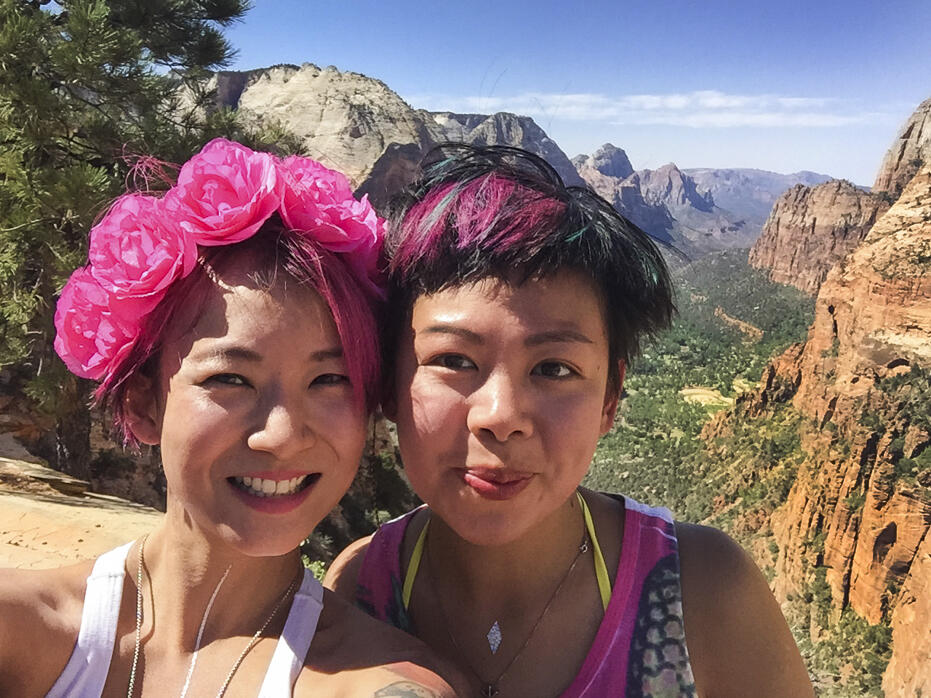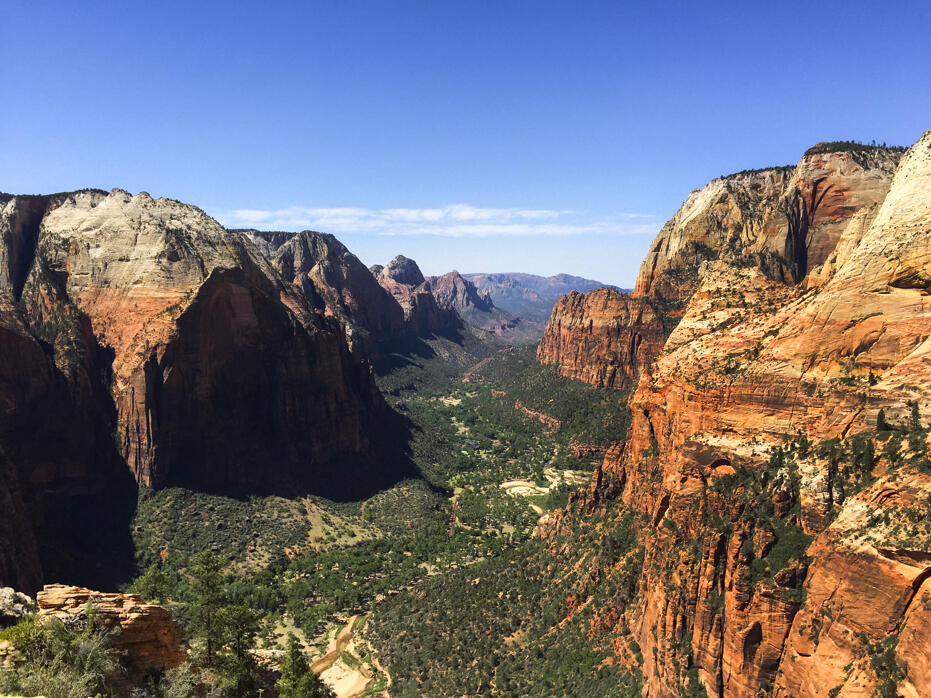 Isn't that view just CRAZY?!?! I couldn't believe what i was seeing and just stared open-mouthed at it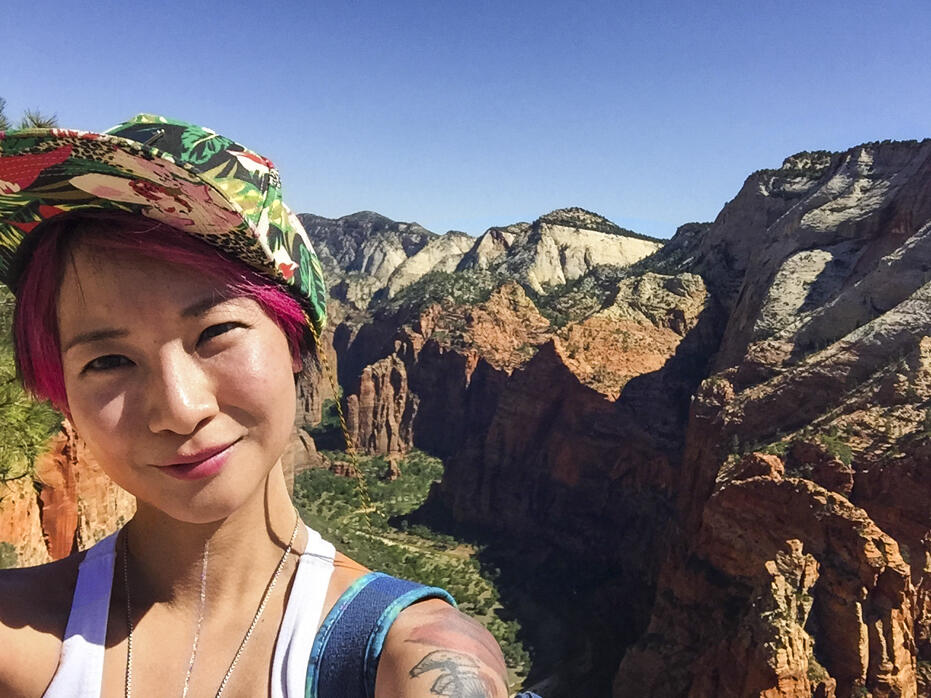 #sorrynotsorry lots of selfies cos this was the OTHER side of the view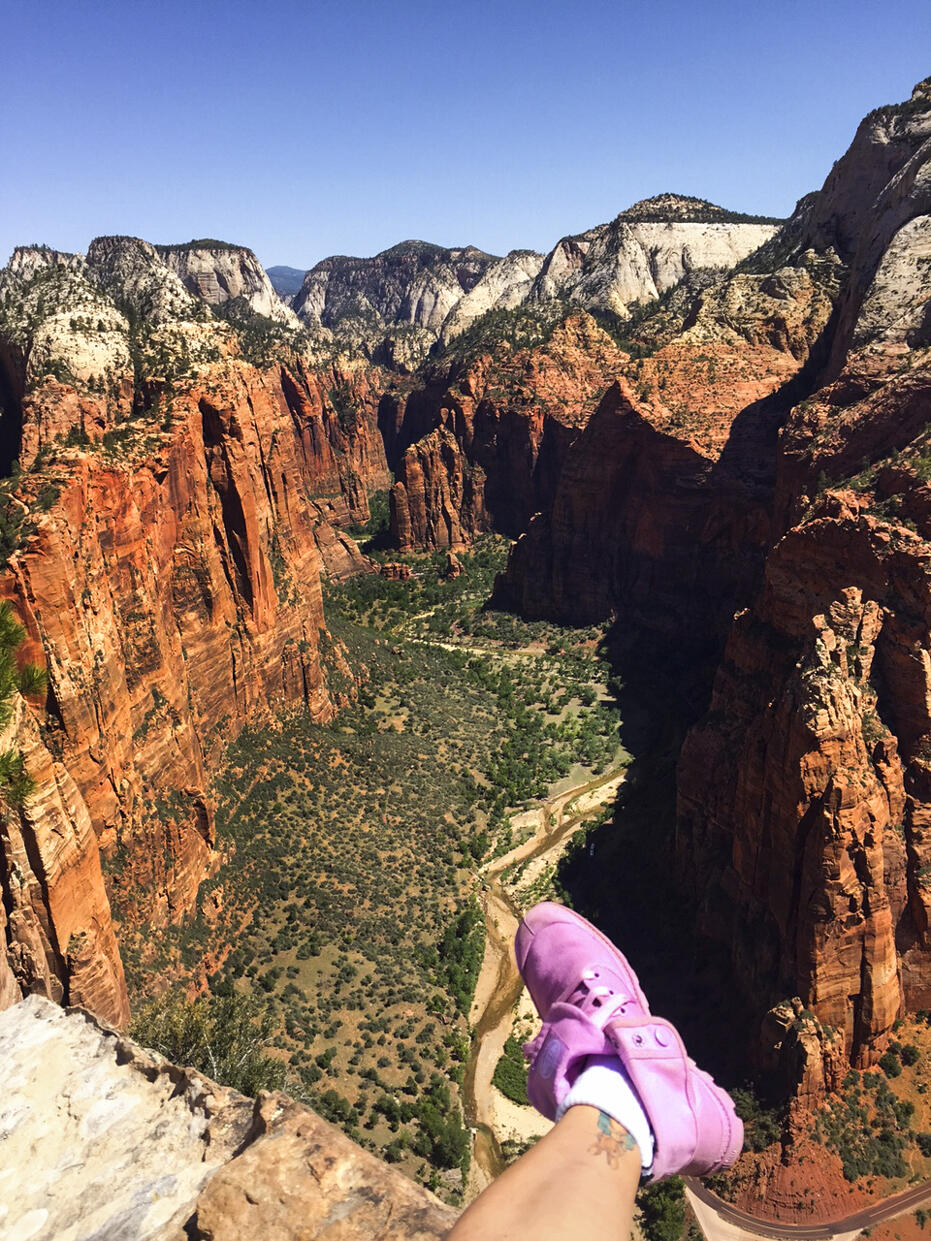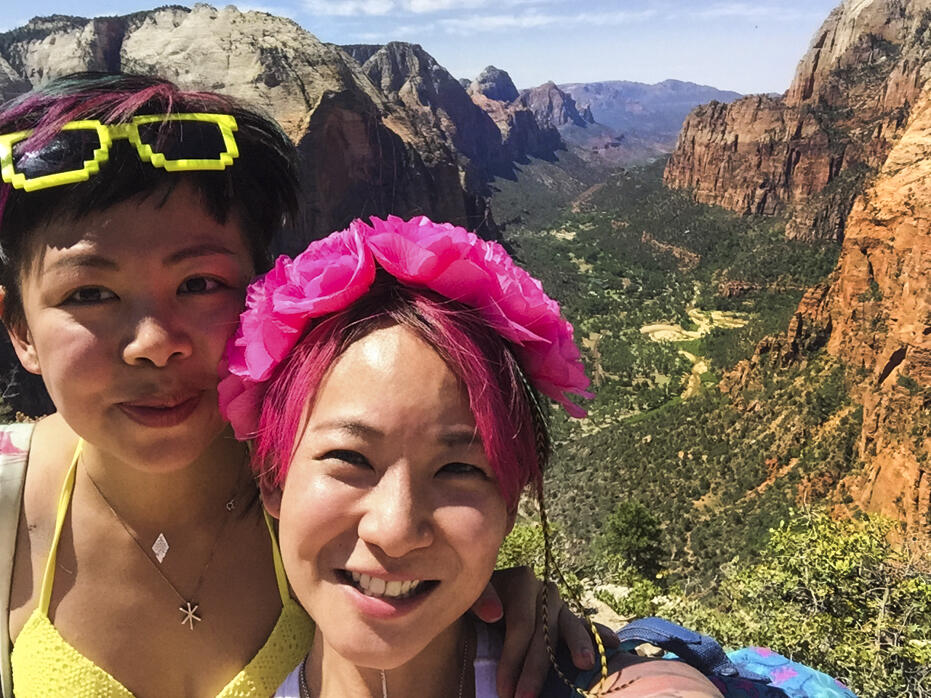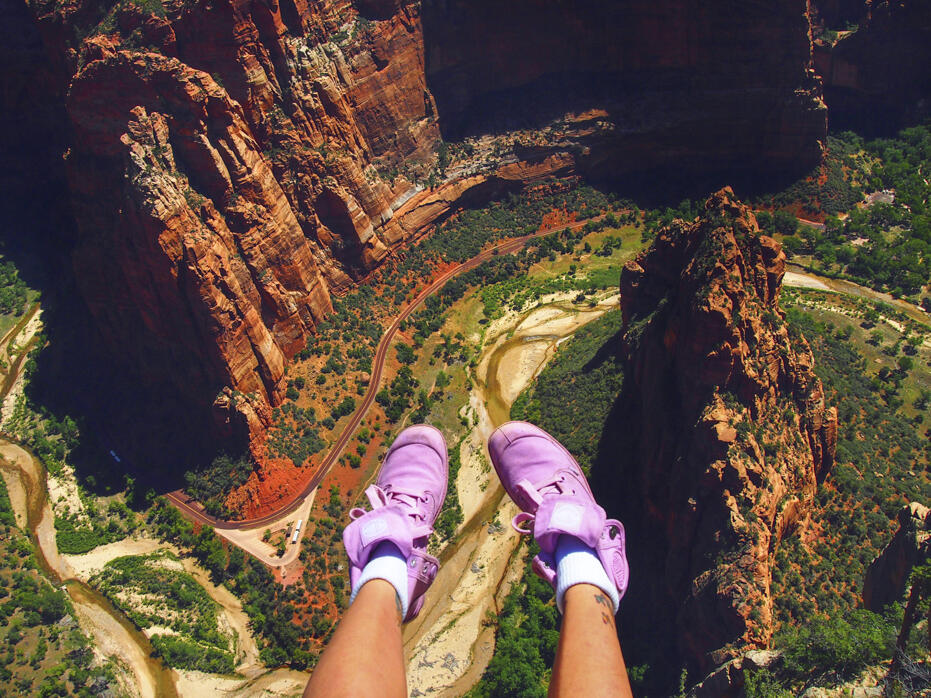 I know this looks scary but we found this rock that was tilting towards the sky so it was a great angled portion to sit on safely… i'm not THAT reckless!!!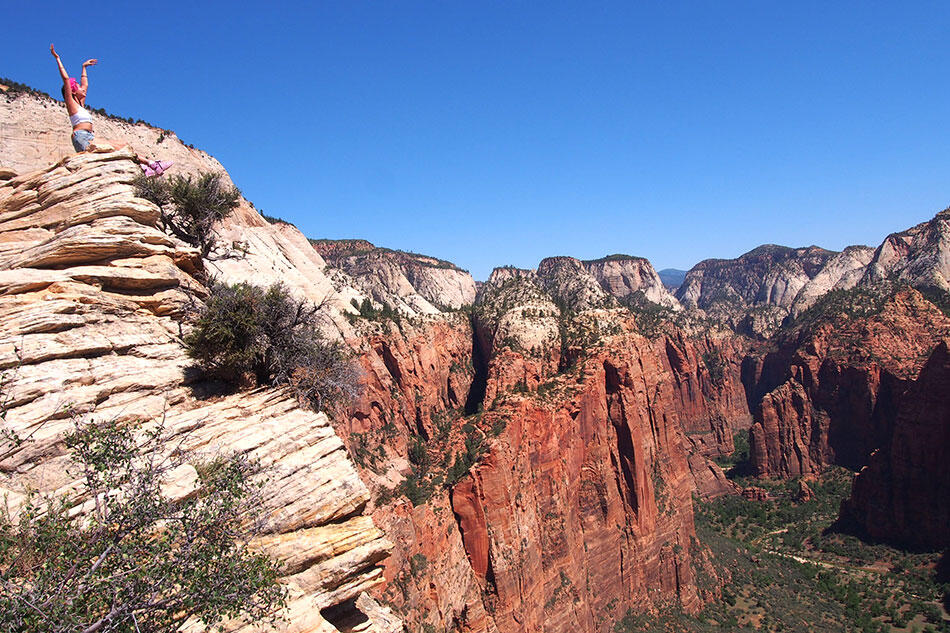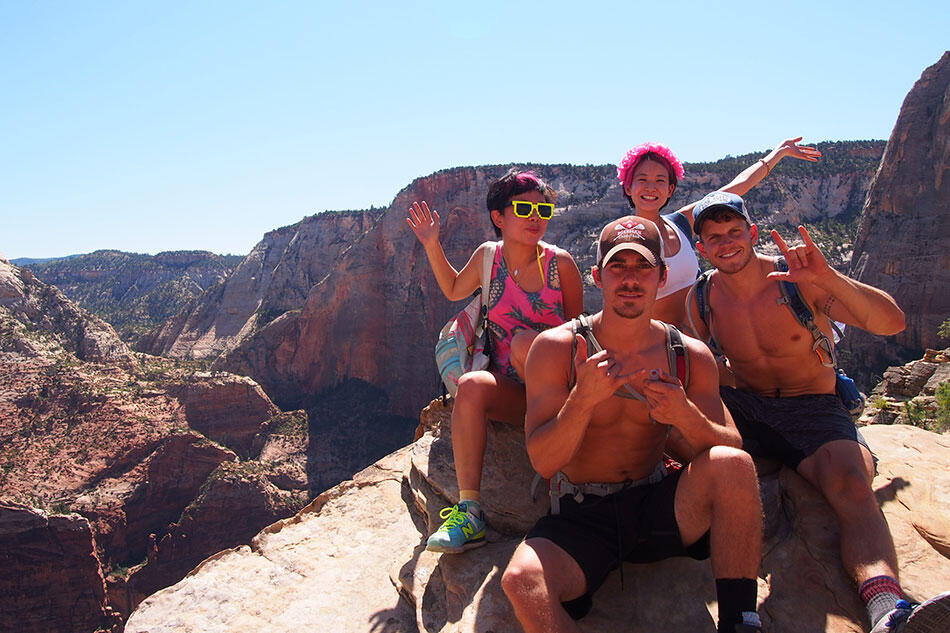 Made friends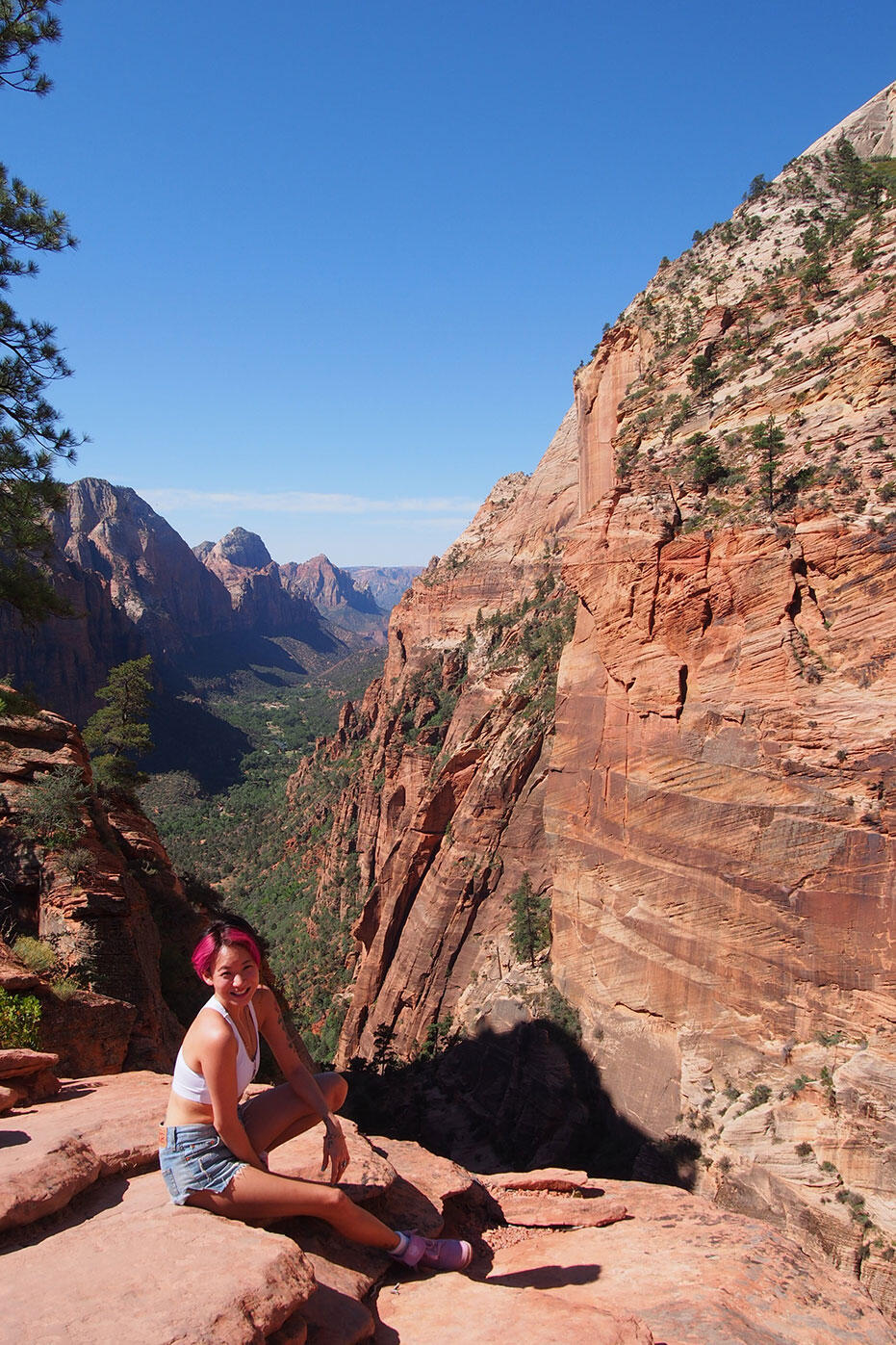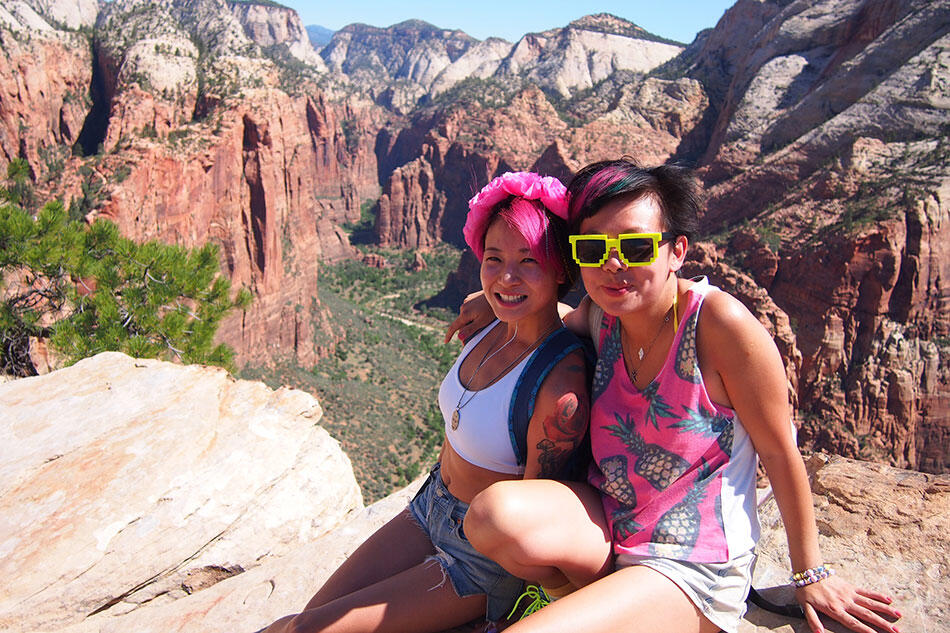 We chilled up there and took lots of pictures and drank in the view… till we just couldn't take the heat anymore. I've never felt heat like i have in the States… so we started making our way down, and it was SO tiring because the sun was higher. It was blindingly bright, we felt so dehydrated and i started getting really worried we wouldn't (we definitely didn't) have enough water going back down. We were hiding in the shade of some tree to rest when we asked the first person we saw if they had water. Turns out he was a troop leader called Patrick who had a whole BACKPACK of bottled water. He insisted all the boys were carrying enough water, and that they had more than enough, and gave Y and i a bottle each.
FREAKING LIFESAVER.
We dubbed him our angel thereafter.
No pictures going down cos it was just too tiring and sufferable.
We pitied the people we passed on our way down, who were just making their way up. The climb is 250% more torturous once it's past noon! I don't think we would have enjoyed it if we had gone later.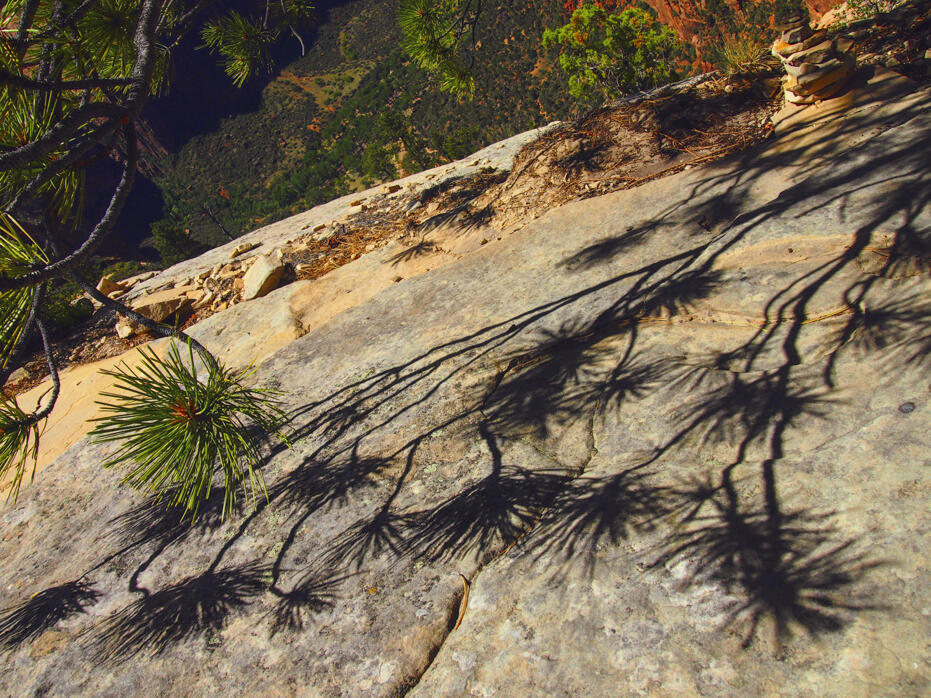 On the way down, we climbed back into our favourite cubby hole to hang out for a bit, and i decided to try meditating a little for the first time that trip and did an angel card reading for myself and Y. I mean, come on. Angel's Landing? How could i NOT bring my angel cards! (Yeah i know what you're thinking, can bring cards but can't carry enough water.)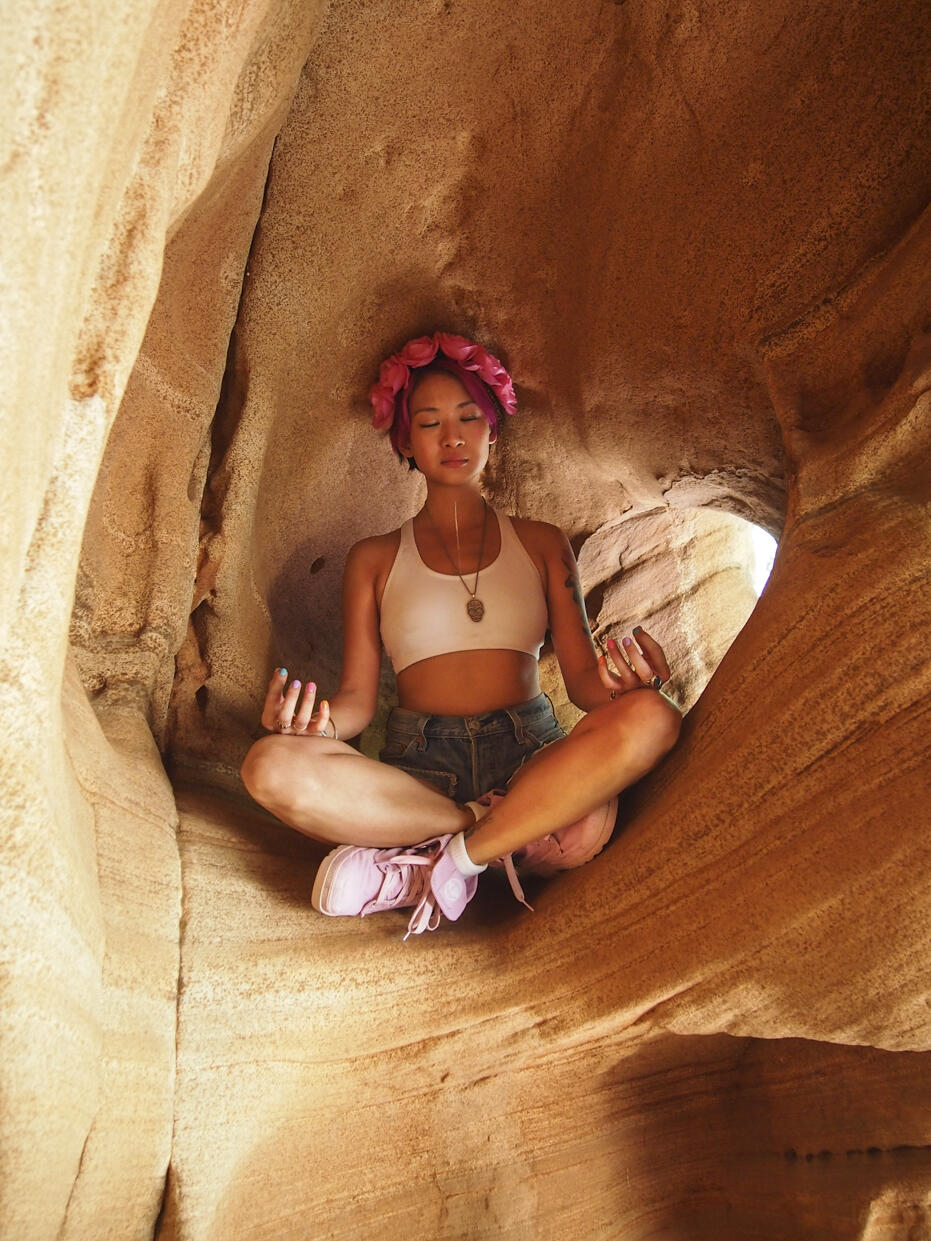 I was just being grateful for being able to climb that gigantic rock, and tried 'feeling' the energy of the whole area.
It was really powerful and amazing. There's this huge force about the rock… no wonder the Native Americans pronounce the land sacred.
I love how they believe every stone and matter has a spirit/life force and even a feminine or masculine identity. I'm so with them on this.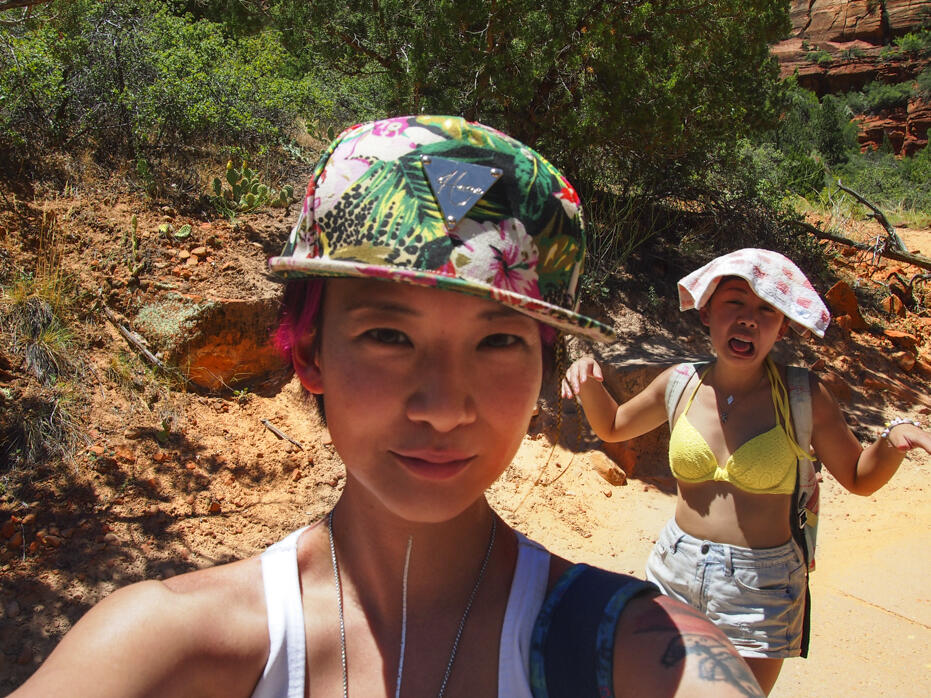 An example of how the heat gets to some people.
Wait. She's like that even without the influence of anything…