Am i the only one who wants a break from the fashion posts?
Figured i should try to catch up on some travel posts what with the insane barrage of KLFW blogposts!
Thank god for creating new categories on this year's blog layout (LOLZ @ self. As if i'm going to make a new one next year… so much work!)
I don't even edit my own blog pictures anymore yet don't have the time to just sit down and WRITE them.
Well here's the next one that comes after my last post- on making our way from Bryce Canyon to Page, Arizona.
The first thing we had planned for Page, was to visit Antelope Canyon.
When you see pix of it, you'll recognise it from the cover of Nat Geo or some travel mags before.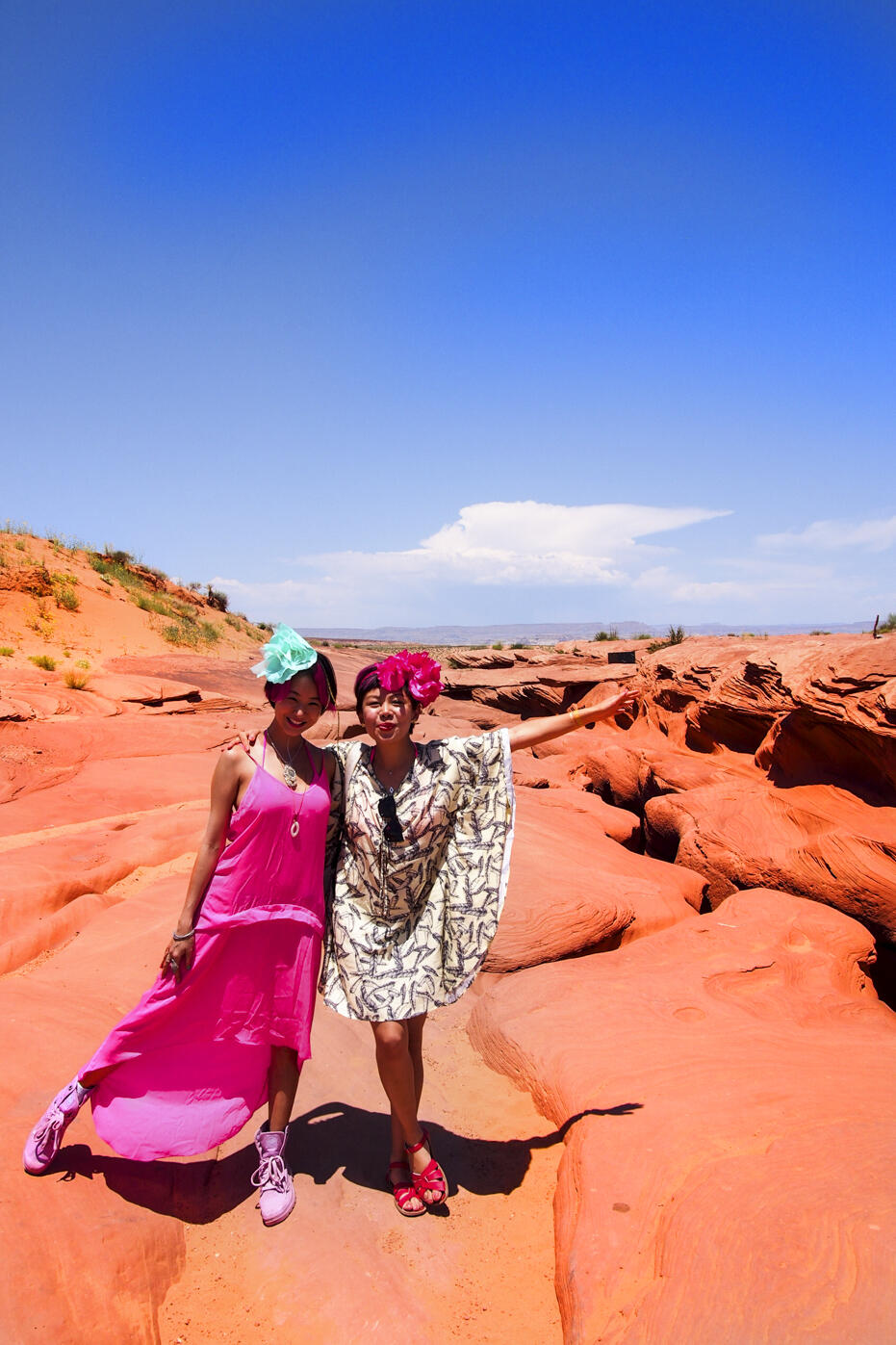 Me with Yishyene.
I'm wearing:
flower headbands from Lovisa (got them on sale for RM8!),
pink dress i've worn hundreds of times from Topshop,
necklaces from SSEK Jewelry and Incandescent Coils,
boots from Palladium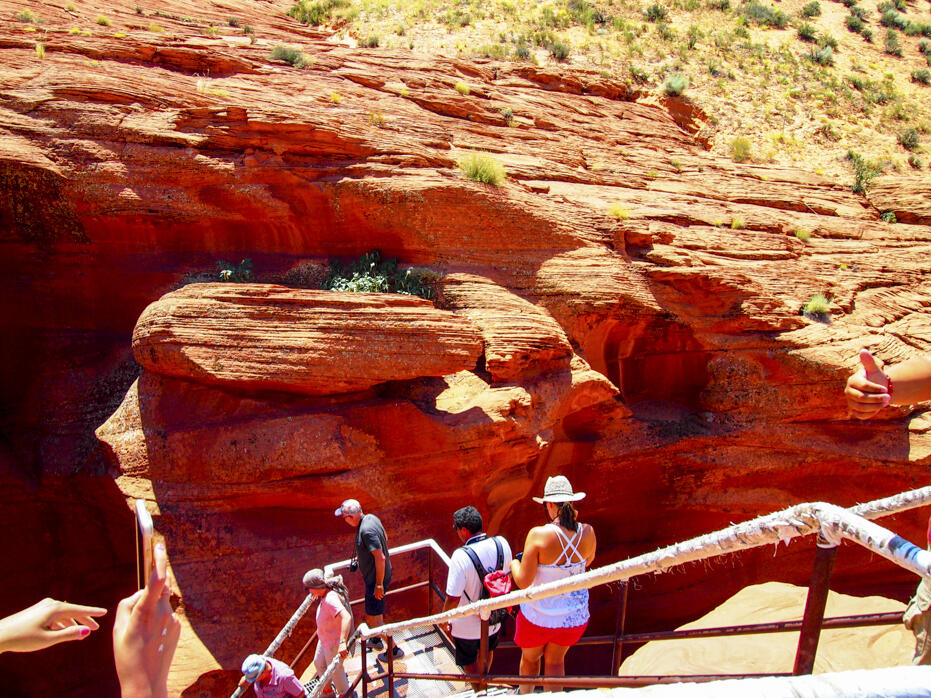 We went to the lower antelope canyon which is smaller, but Y read reviews that it was more pleasant to visit as it's less crowded (especially during peak season which we were bam right in the middle of).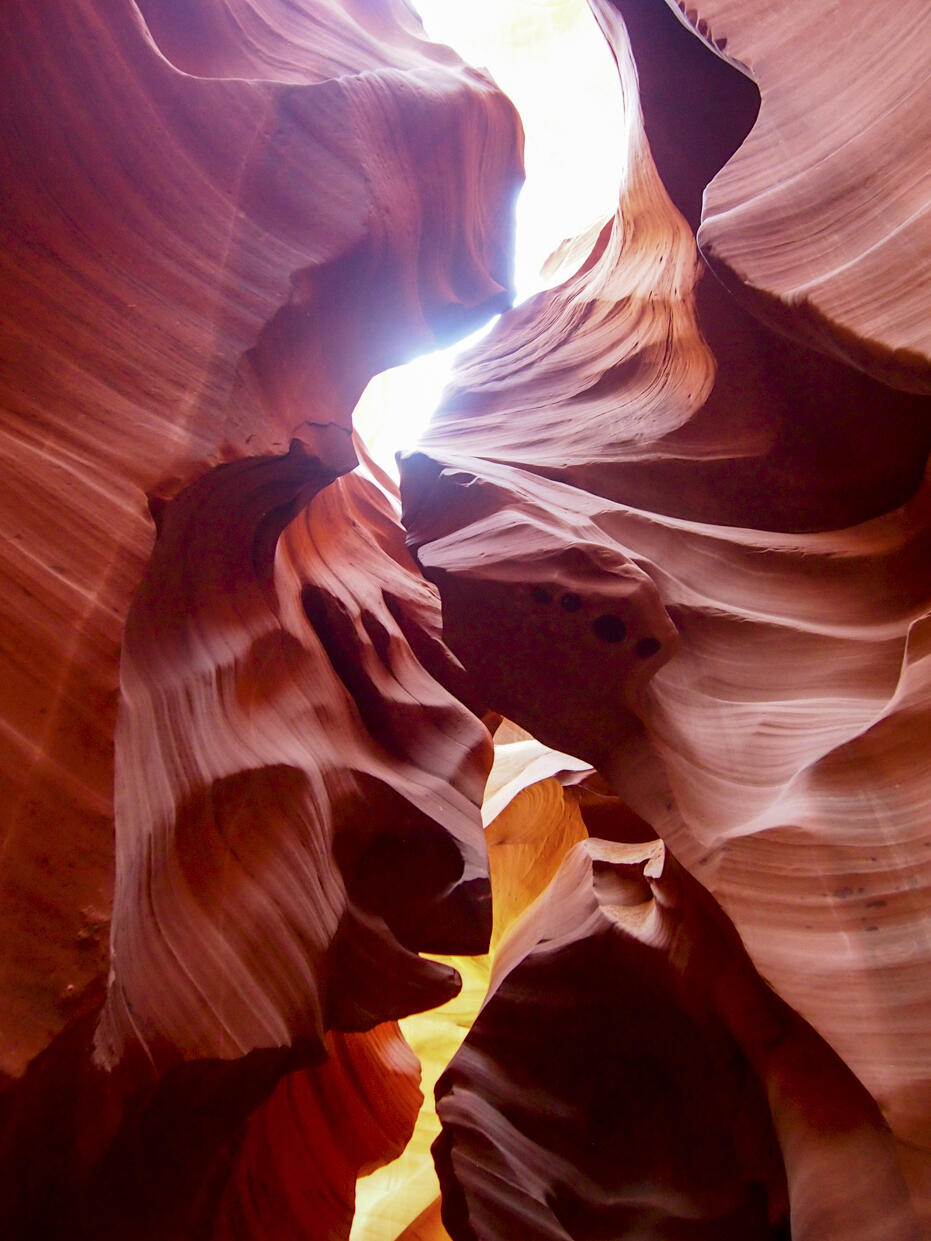 Isn't it so surreal? I felt like i was going googly-eyed from trying to look in all directions at the various angles of stone and their beautiful shapes.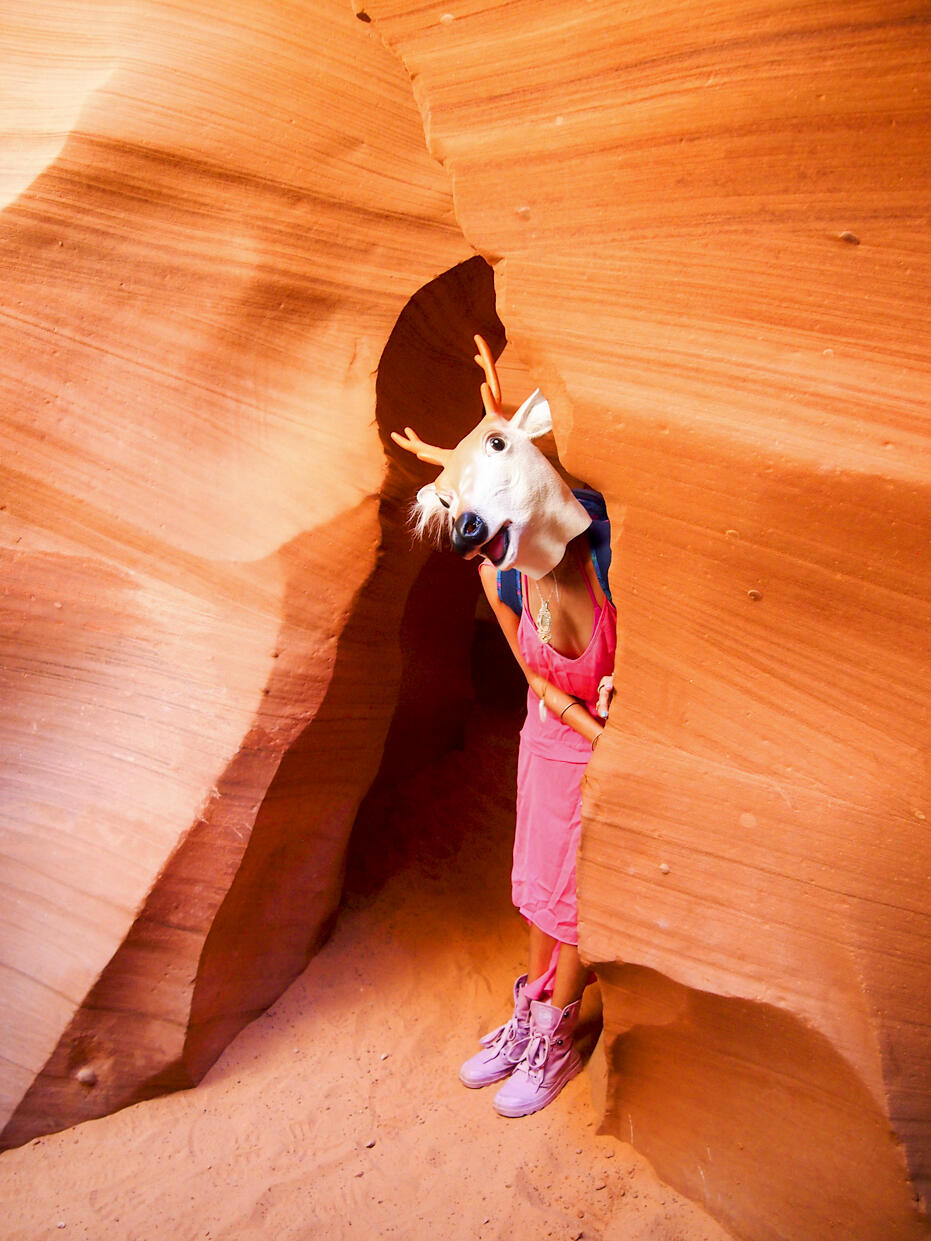 How could i go to Antelope Canyon and NOT BRING AN ANTELOPE MASK!?
(You can buy the animal masks under the Fun Headgear section on KinkyBlueFairy.com)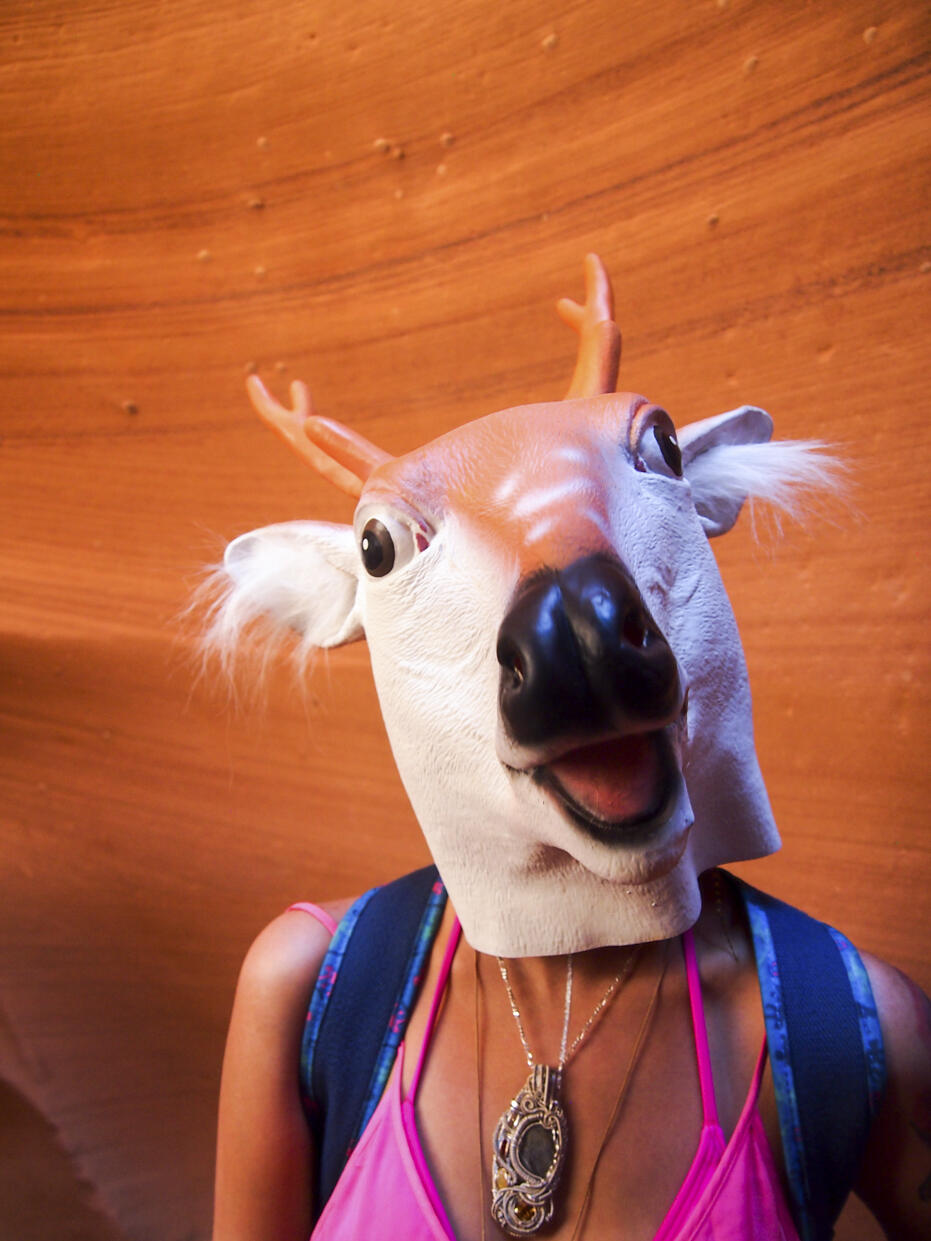 OHAI!
When i first slipped the mask out of my backpack to take quick photographs, i felt a bit shy.
But after awhile, i'm like, look, i'm probably not going to come back here again, let's just take full advantage of how i remembered to bring these masks all the way from KL and get as many stupid pictures as we want and not worry about what other people think of us!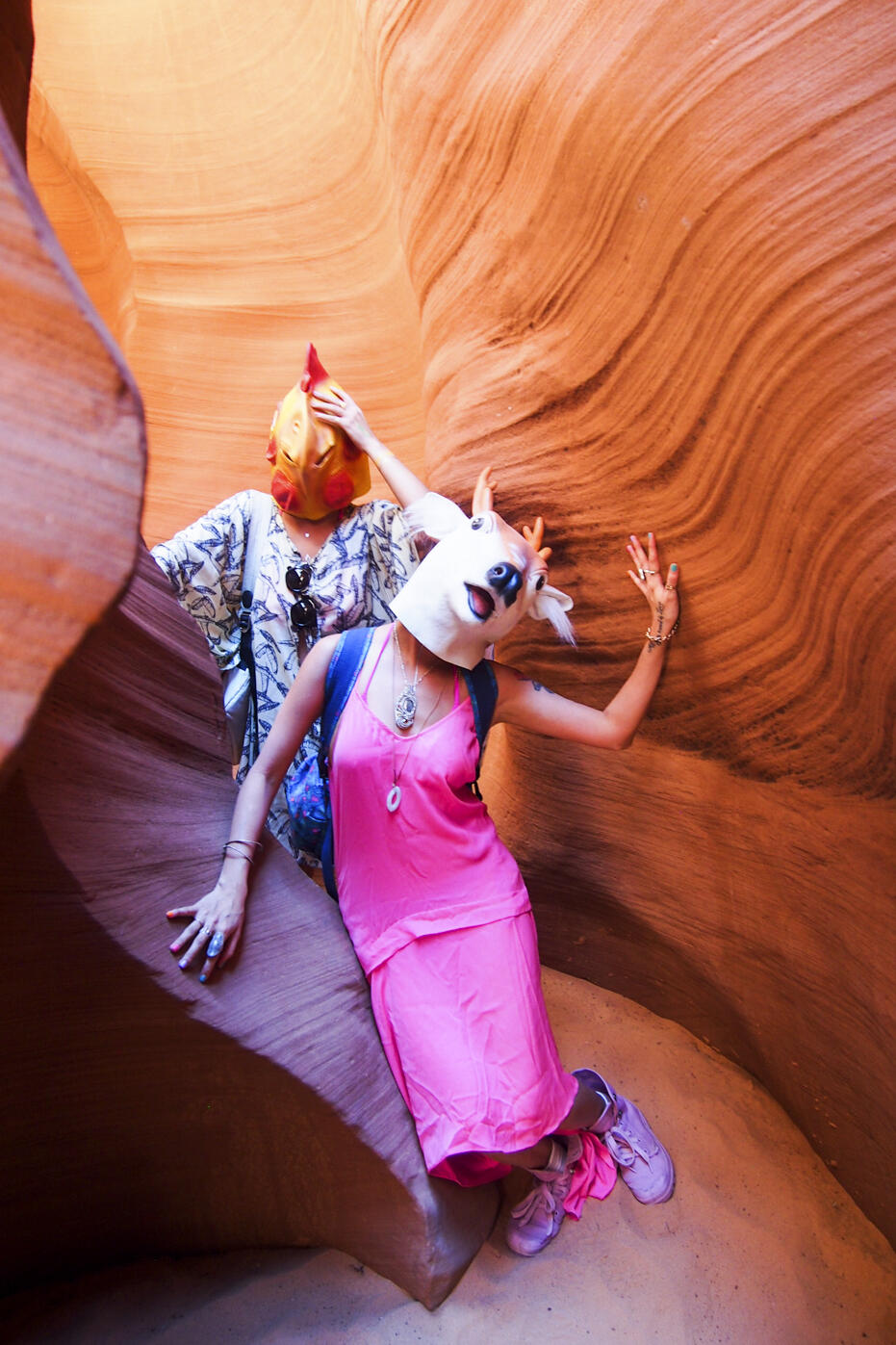 When our guide saw us with all our props, he said, "You girls sure brought a lot of stuff!"
Oh man, you have no idea. Y joked about me and my 'bag of everything'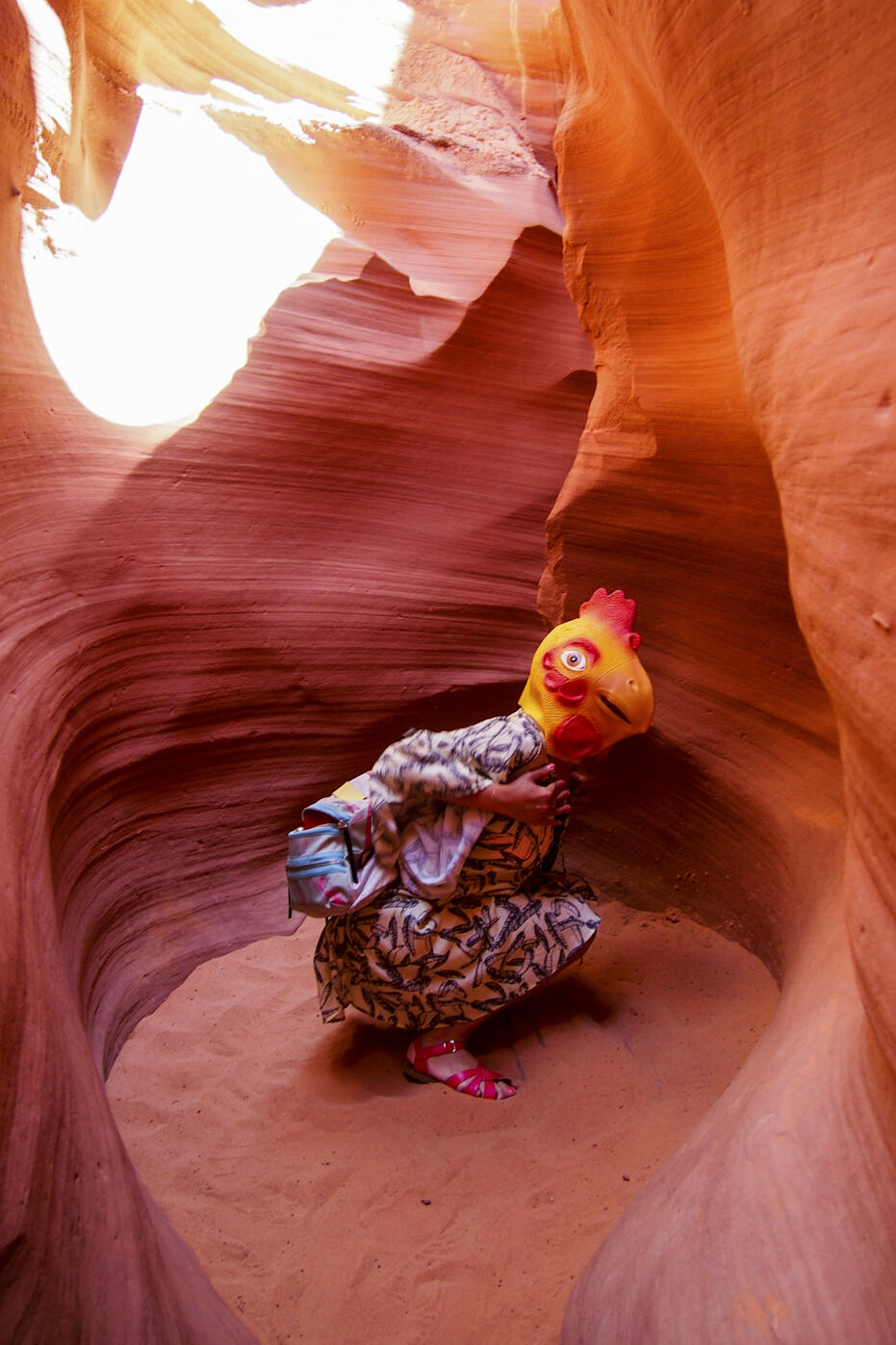 We spotted this PERFECT corner where i took a vid of Y clucking away in the chicken mask and almost died in the sand laughing.