Today is Yishyene's birthday!! Happy birthday crazy!!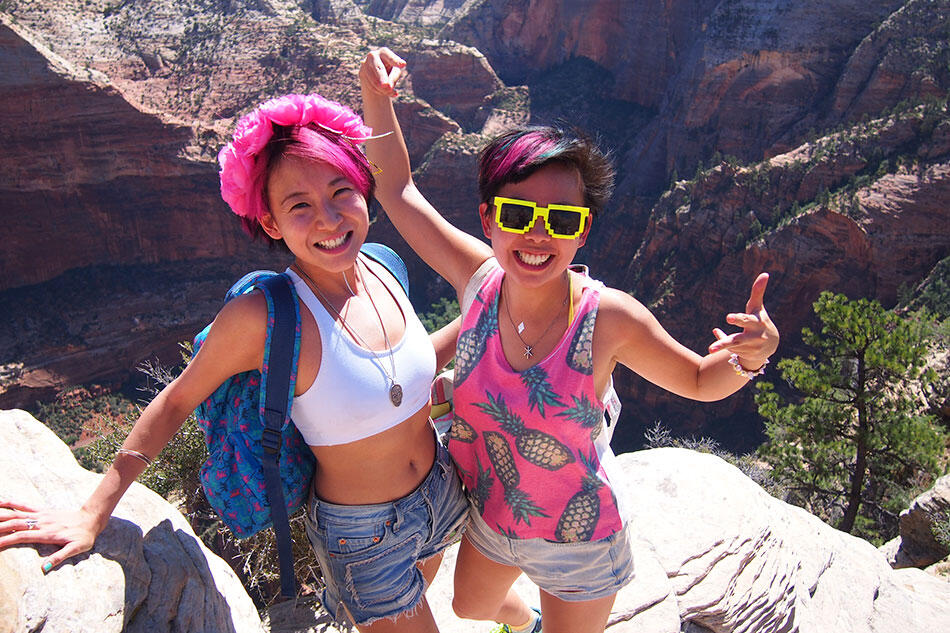 That's us at Angel's Landing. After our hike up there, we were gonna grab a late lunch and then drive North-East towards Bryce National Park.
We napped on the shuttle bus that took us from the start point of Angel's Landing back to the entrance of Zion National Park,
and were more than dismayed to find that we'd lost our car. Or more like, we couldn't find it.
When we'd parked earlier that day, there weren't many cars in the parking lot yet and i was so sure of roughly where i'd parked it, but later in the day the spaces had filled up with hundreds of cars (and there aren't any reference numbers for the spaces there)!
It was damn hot and we were suffering.
Y looked like she was going to faint and it didn't make sense for two people to walk around so i got her to sit somewhere and i did the deed.
I cannot explain to you just how HOT it was.
My mind was just set on finding the car so we could GET OUT of the place (and get into air con).
I found it after 10-15 minutes, spent some more time driving around trying to find HER,
then drove out to find any restaurant that seemed decent for lunch.
Once we got into a restaurant, i went to the bathroom, washed my hands and sat back down at the table.
Suddenly it seemed like i snapped out of a daze.
I stared at Y and asked,  "What were we just doing today..?"
And everything came back about the hike, and losing the car… it was so weird!
Like my brain decided to switch off cos my body couldn't take the heat!
The last incident i can connect to something similar was when i ate too much chilli in Bangkok with Kanch and i lost my balance haha.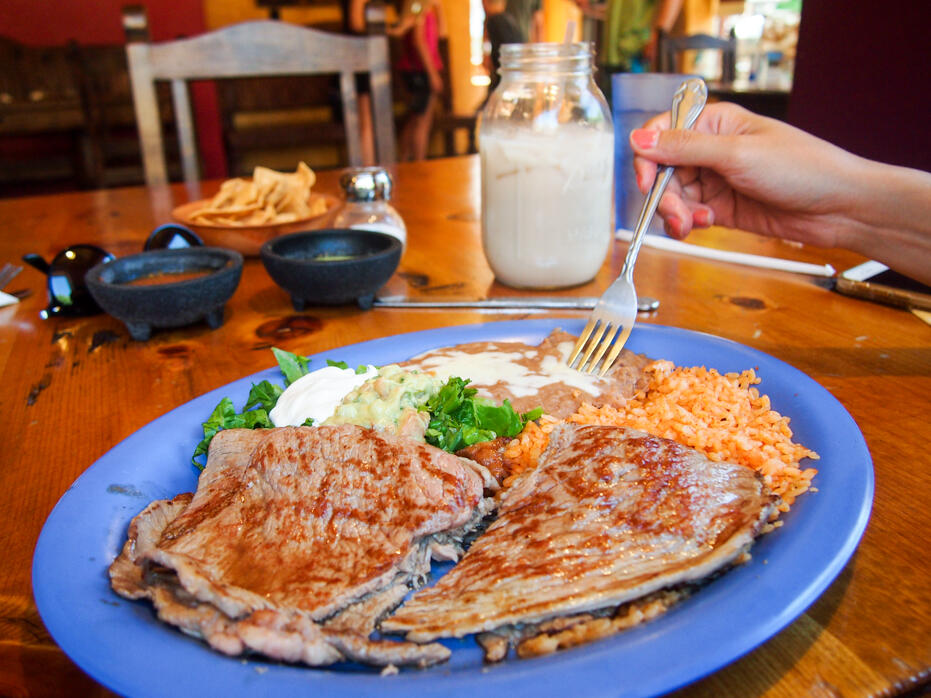 We shared a minute steak for lunch cos the portions there are so huge.
(I'm not surprised why so many people i see in that area are so overweight… i don't think it's normal to put such massive portions into one's body thrice a day :p)
I did a little walk to the shops next door cos i wanted to stare at these wind sculptures i saw moving magically in the breeze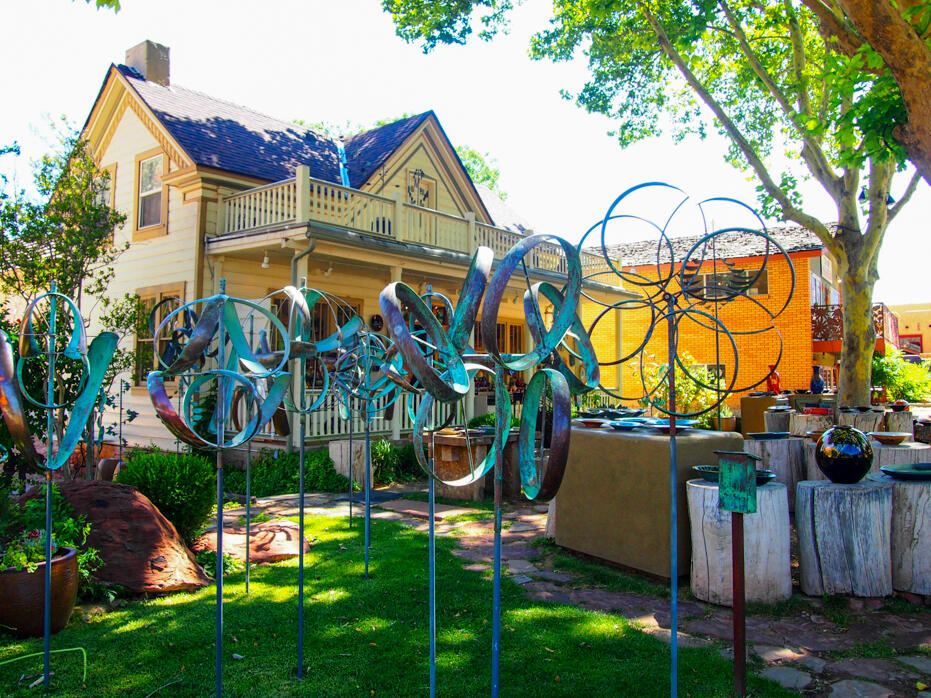 I'm so in love with how they move, and discovered that they're created by long-time sculptor and kinetic artist Lyman Whitaker. Sometimes i wish i had all this money so i could just bring in all these awesome things i find on my travels into South East Asia! If you want to invest in a shop, invest in me! I'm your best global shopper XD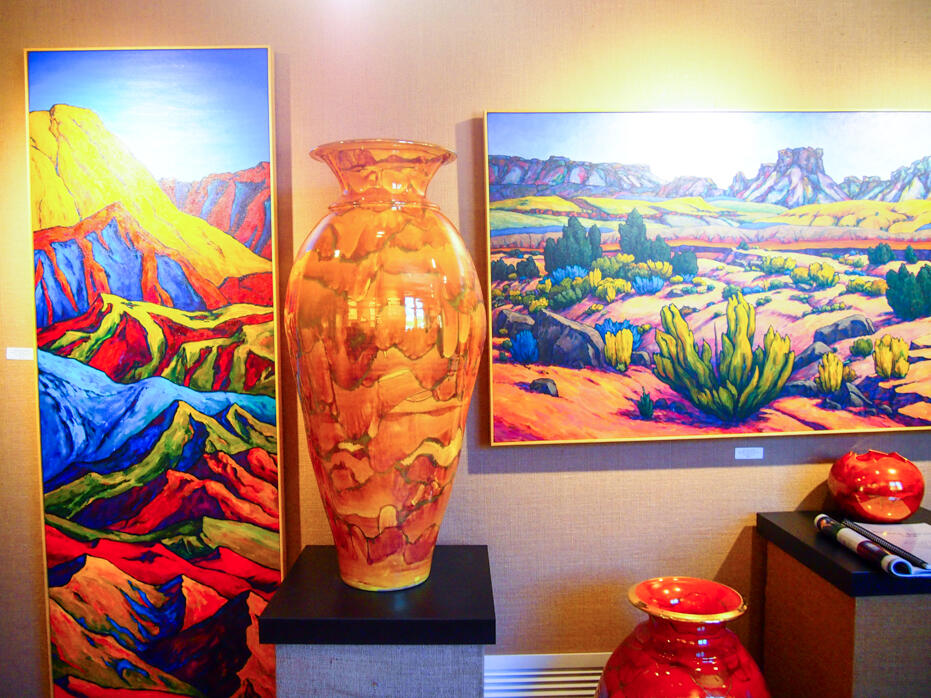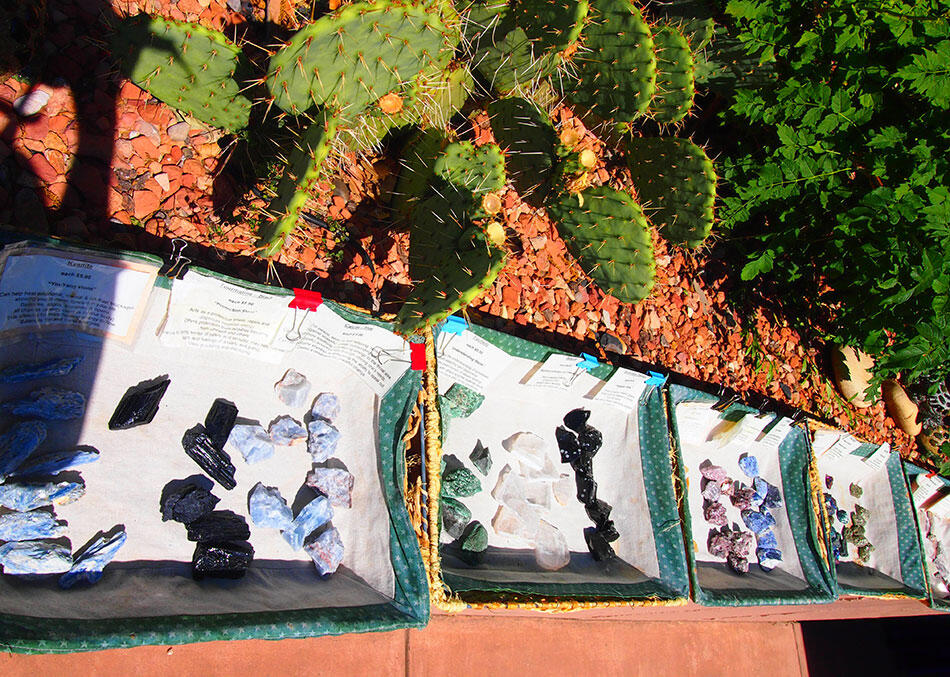 One of the stores was selling rows of baskets of various crystals baking in the hot sun outside, and i got to picking out those i *felt* wanted to go home with me. I was trying to be reasonable and not over shop… cos they ARE the heaviest particle i could possibly choose to lug across the two states, and then fly back to London before KL (again, why do i do this to myself? Haha) But then again, CAN I JUST SAY that there were so many crystals i saw in person i never got to hold in other places i traveled to, and they're so much cheaper here than in Asia…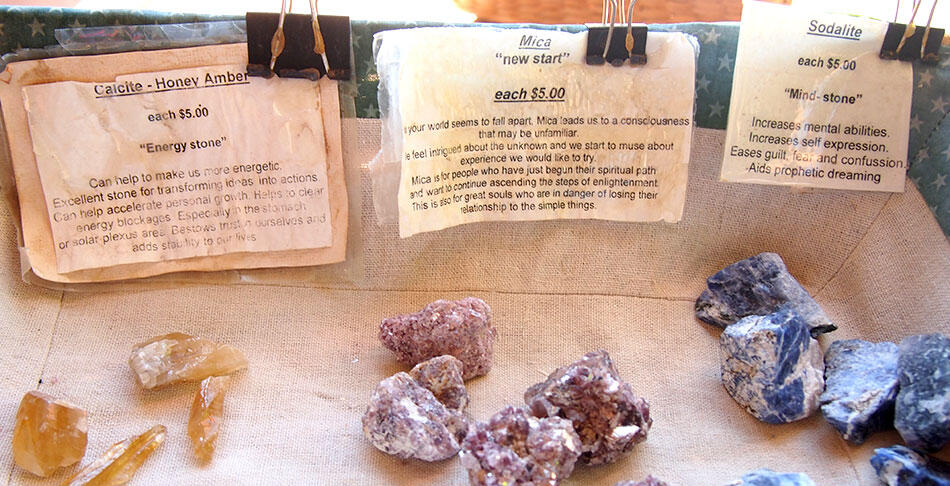 These are just but a few pix of the dozens of types of crystals available in that one store alone… Y came to join me from the restaurant and found some super pretty and alluring too and ended up buying a few despite not wanting to accumulate more 'things' and then blaming me for introducing her to it XD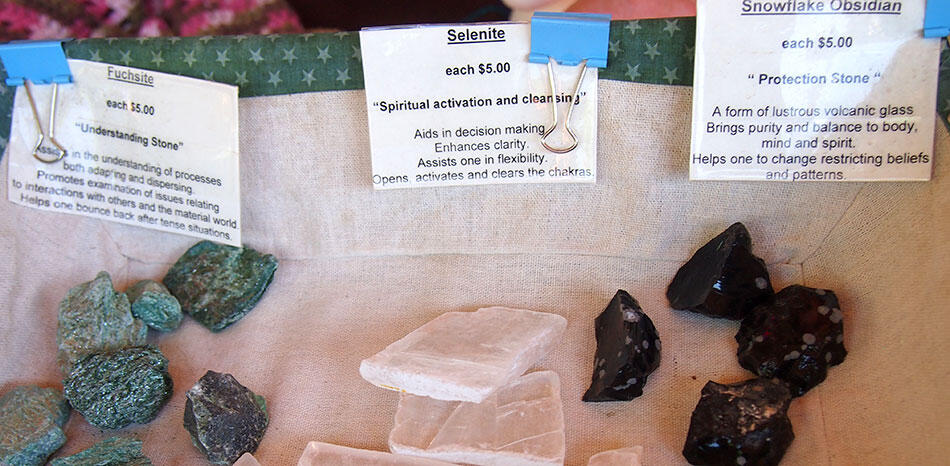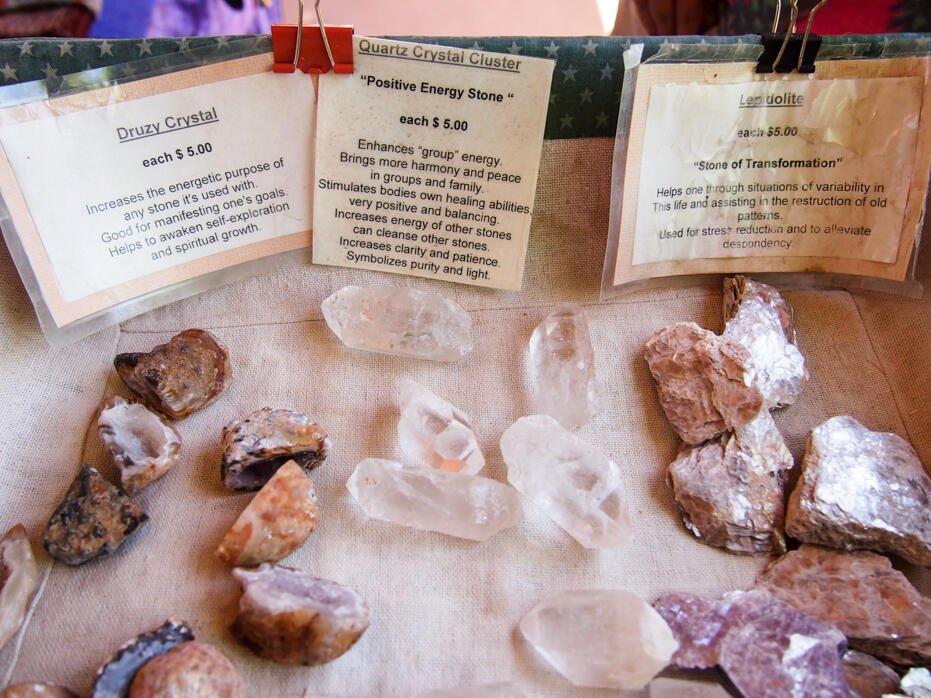 Look at all these useful purposes for the stones! Money well spent *beams*
Saw another store next door which i'd noticed from our first day driving down the road, called Crystals & Creatures.
Opened by a German lady called Baerbel, it sold crystals stones of all kinds on countless shelves and jars and cases;
and other items like incense, pendulums, books… the shop had such an authentic vibe and i knew that was IT the moment i walked in.
Y knew it too, "Uh oh…"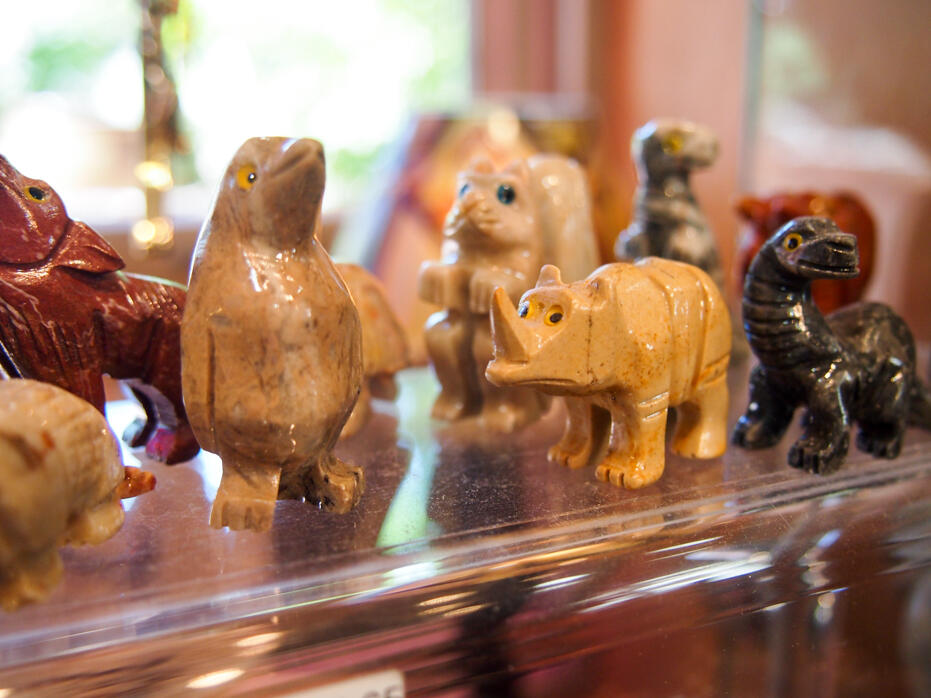 I had to take a pic of this sad rhino just cos he looked so funny!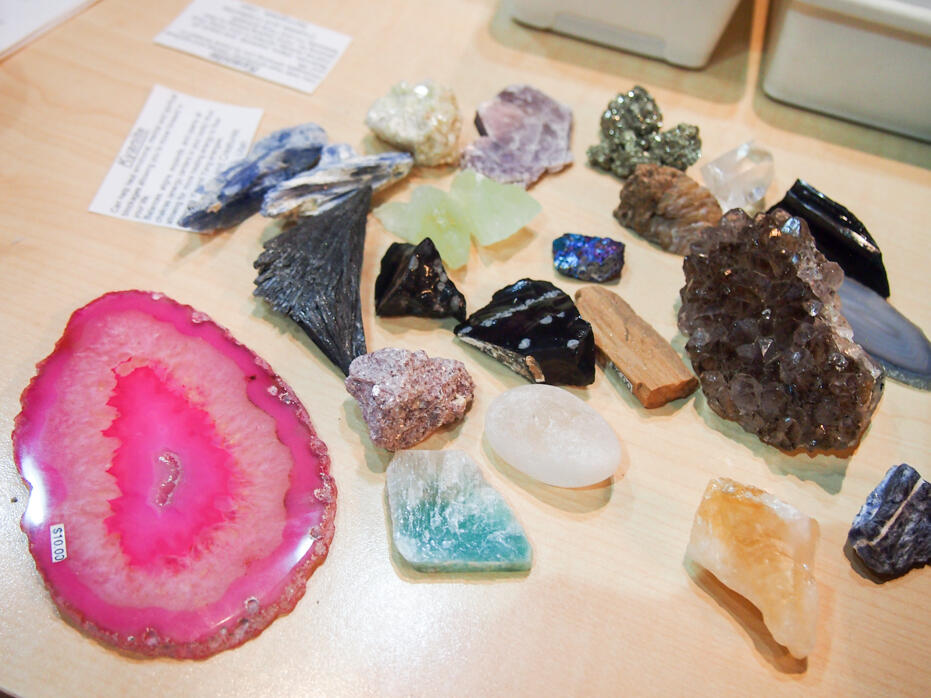 A portion of my rock haul.
We were already an hour behind driving schedule thanks to my stone-shopping frenzy.
But Y was so sweet and understanding to let me do my thing, "It's okay… take your time. *pause* Okay, not tooo much time."
As we were driving towards the highway to leave the area, she insisted we could turn back so i could visit ONE more shop i'd spotted a few days prior.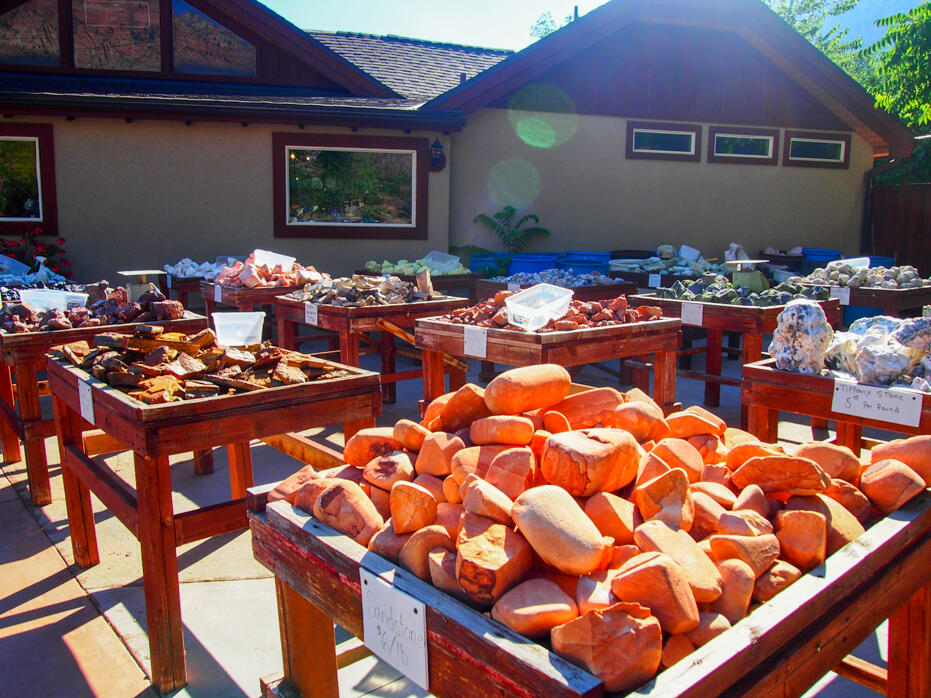 STONES GALORE! All sold via weight and for almost nothing! NOTHINGGGG
God i was in such stone heaven. I could just live there and play with stones all day long.
I actually stared at them plotting how i could ship as many as i could home in a container… damn greedy right. I wanted them alllll
Then decided it was too much trouble / caused too big of a carbon footprint / i should be satisfied i could take some small ones home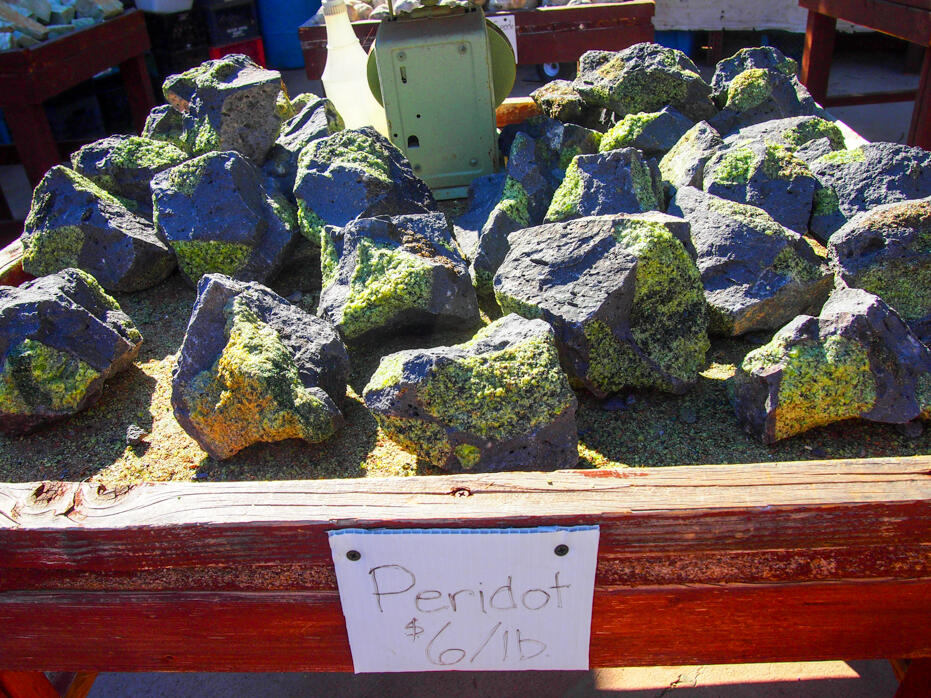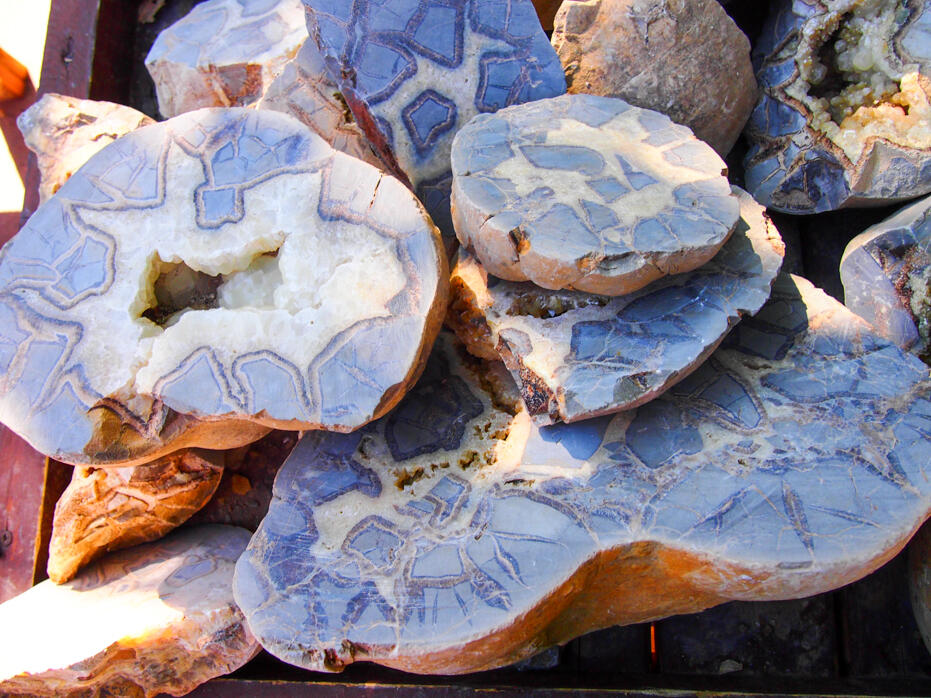 Utah Septarian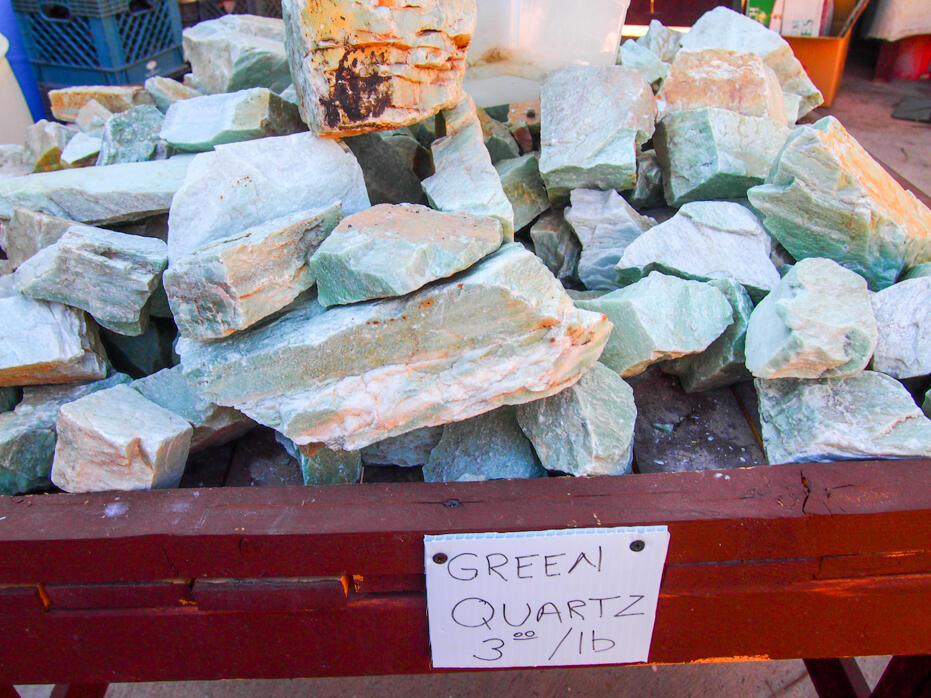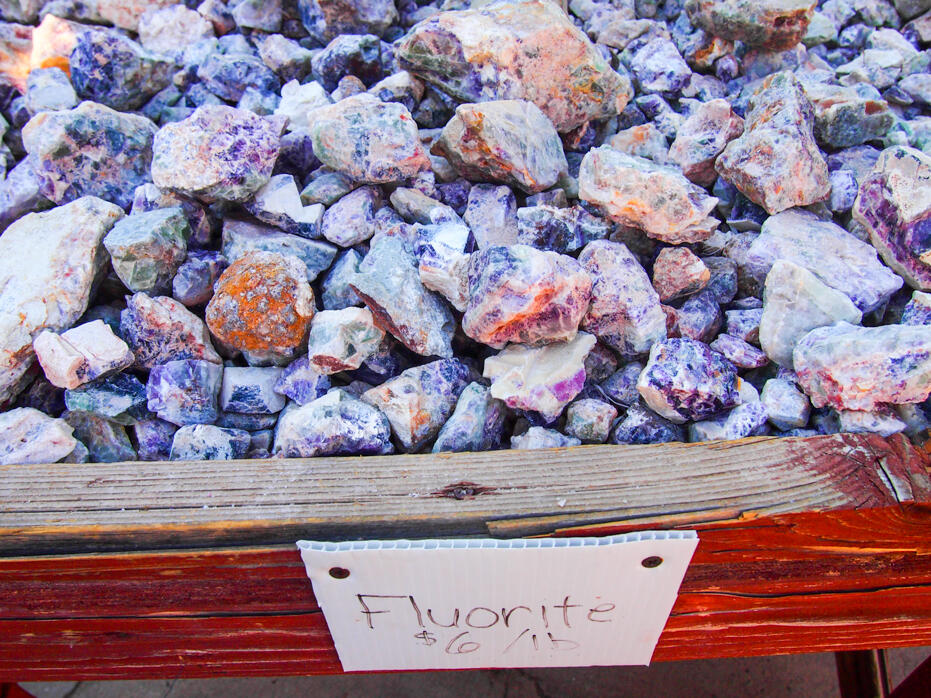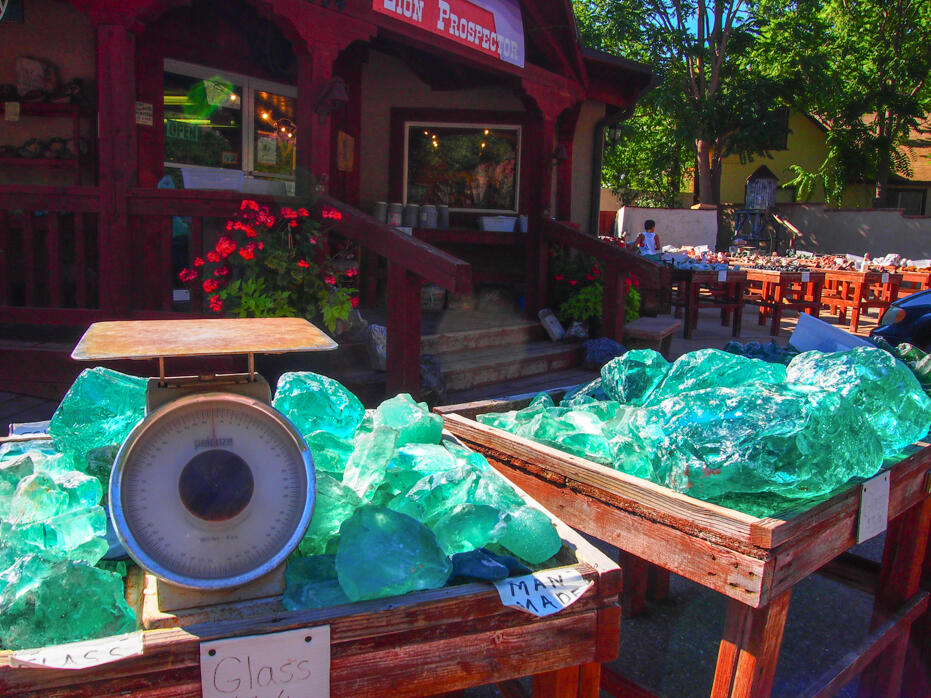 This was just man-made glass, but still oh so very pretty!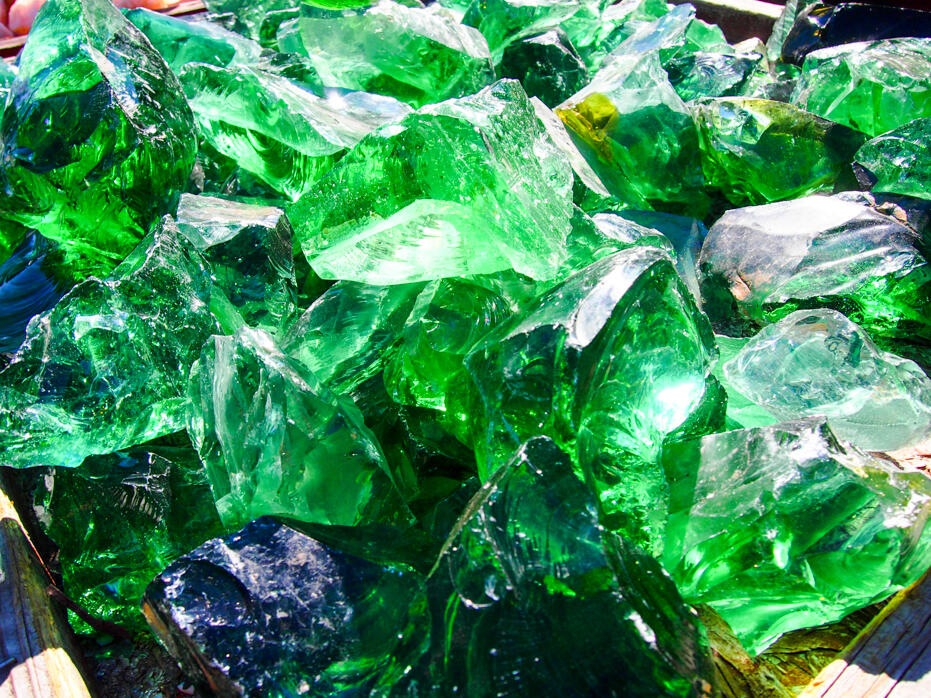 We went into the store and Y got some really silly videos of me losing it… i just ran around like a crazed kid in a candy store, not knowing where to turn to next, yet trying to act maintained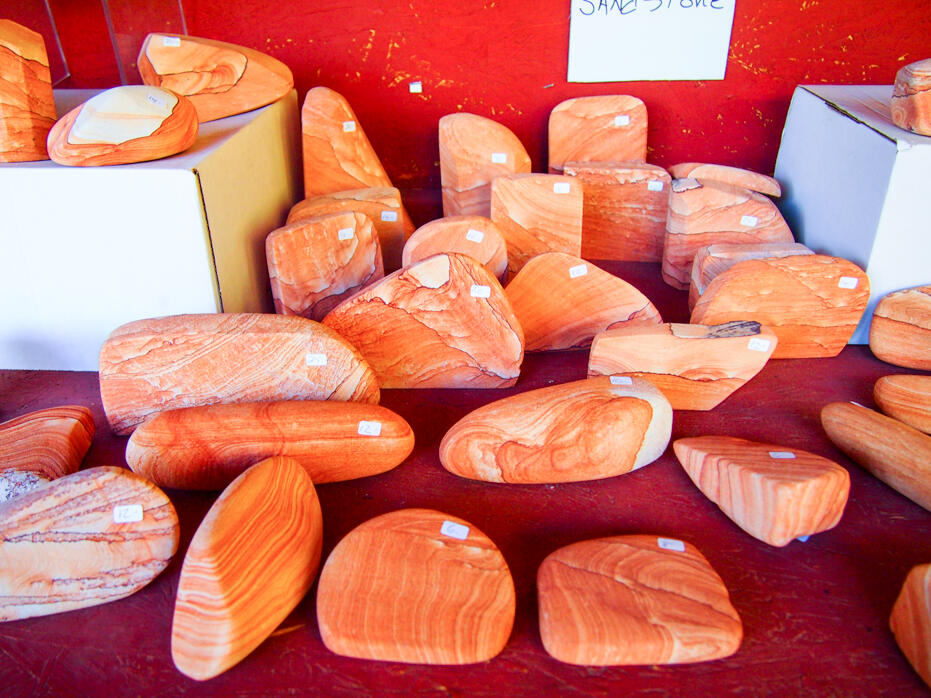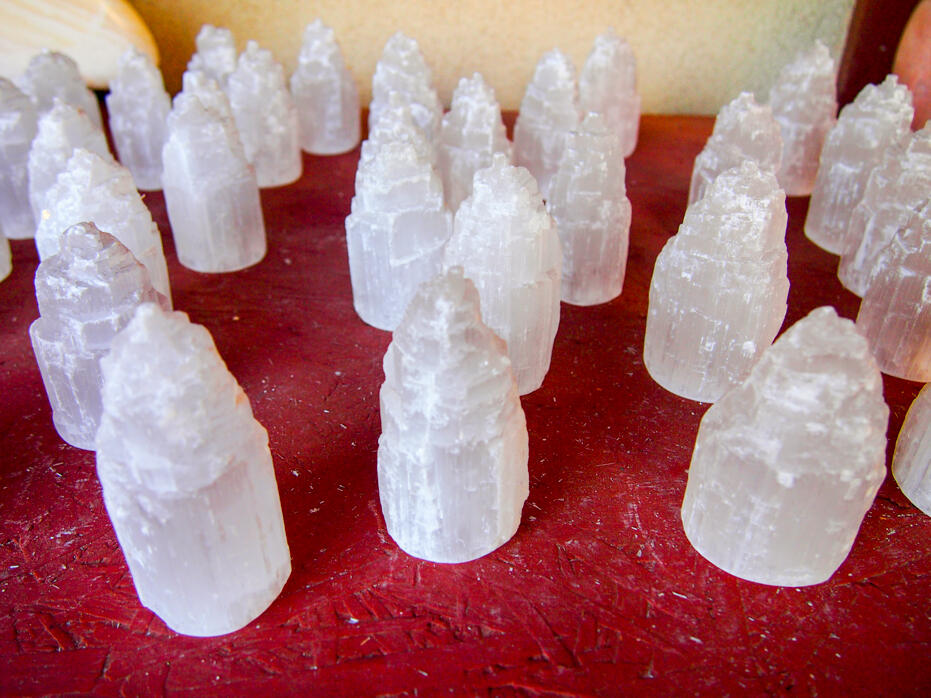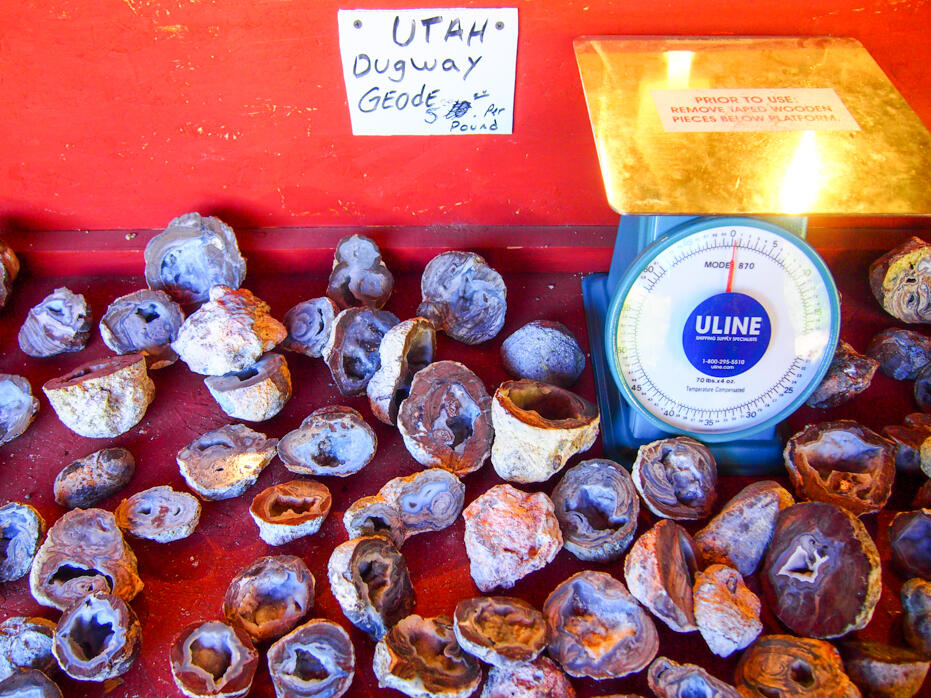 After picking out some more for purchase, we went back to the car and i felt so drained!
"Wow i think i have a little headache… Think i got too excited from all those stones..!"
We drove towards Bryce Canyon and an hour into our journey, guess what we saw…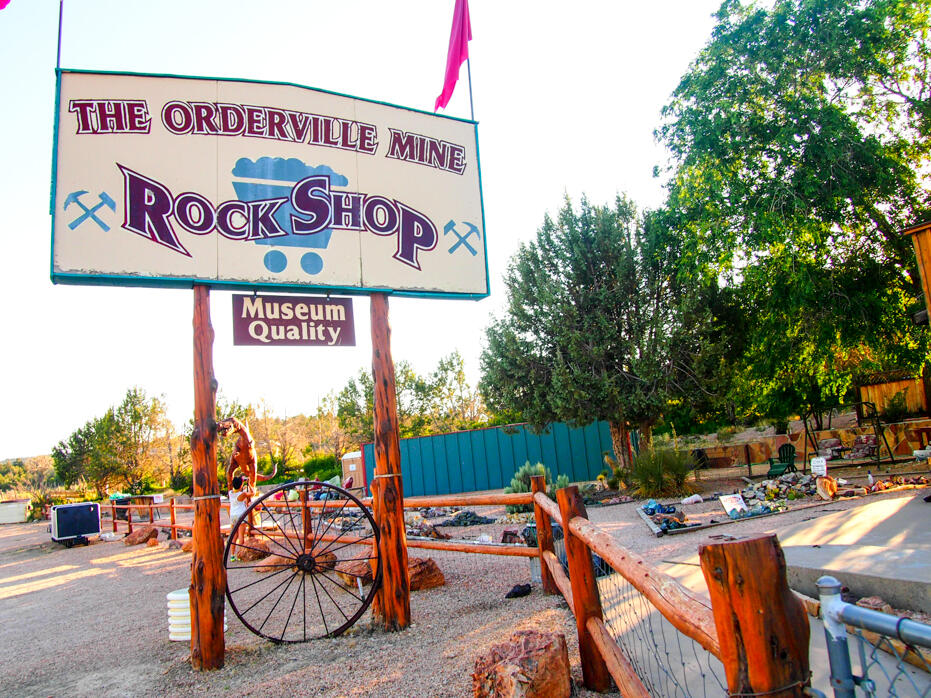 A rock museum!!!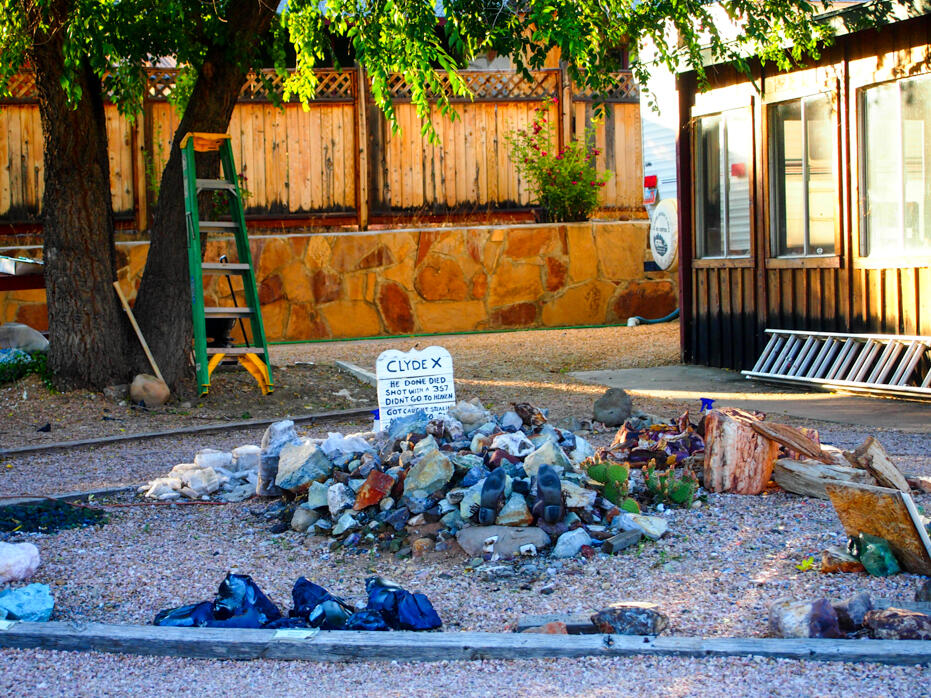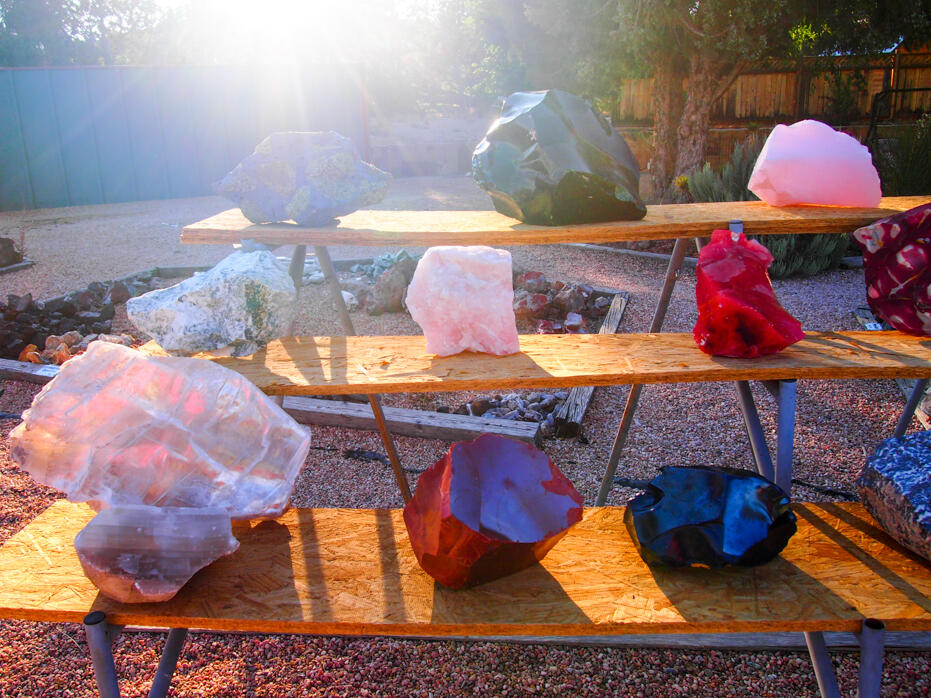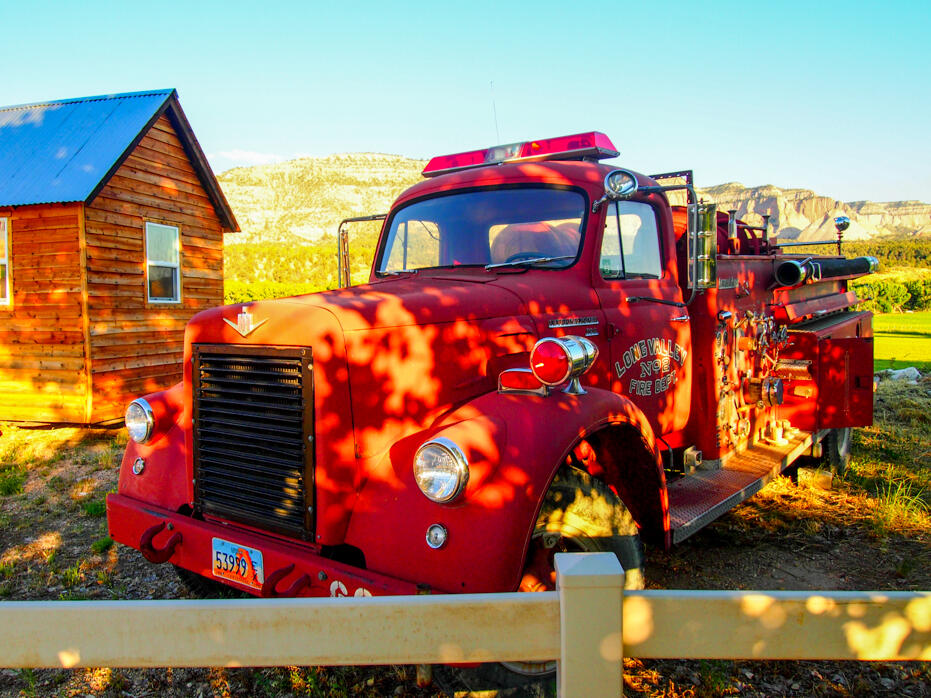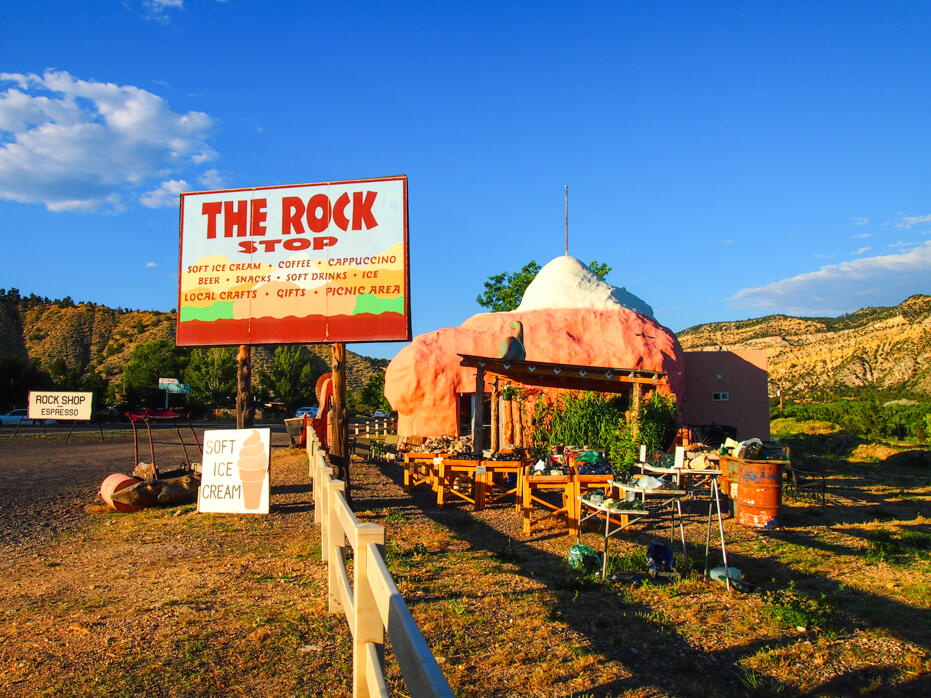 Further down the road, was a Rock Stop (cafe)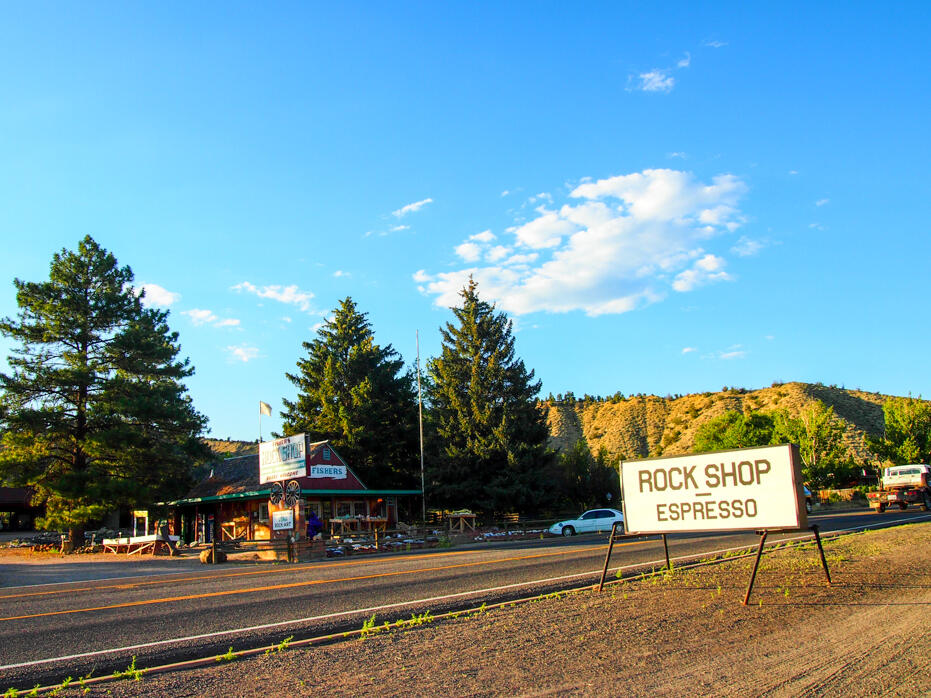 It was like we were in Rock Land! I couldn't believe it!
How did i not know such a place existed?!
It was like the universe accidentally dropped me in this area cos it knew i loved stones so much.
I felt like i was in a dream! Looking back, doesn't it seem kinda surreal!?
Well most of the stores were shut cos it was already 8pm when the pix above were taken, so we headed on our merry way so we could reach our airbnb place by dark.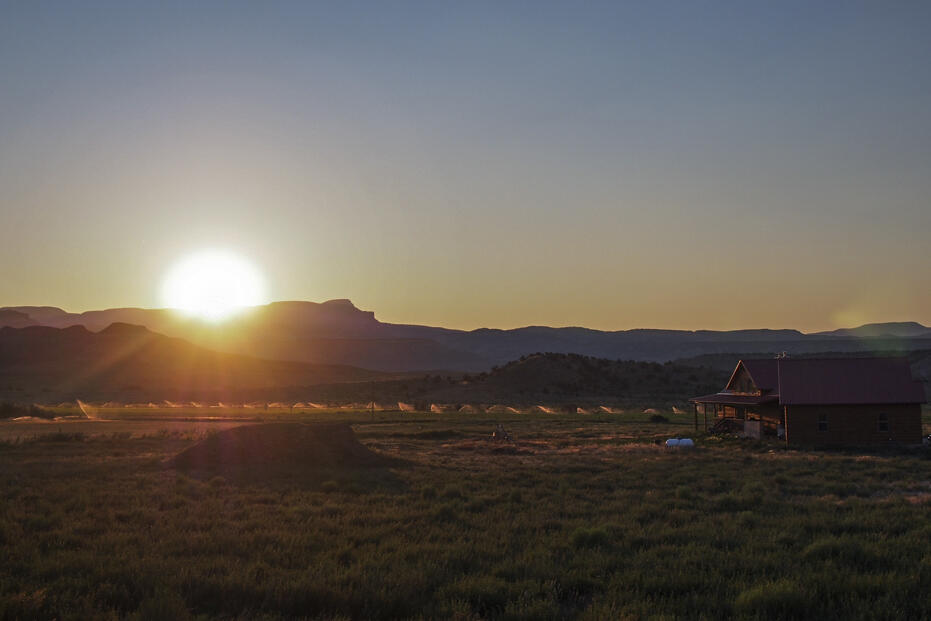 I think we just about made it!
Next post about the secluded mansion we stayed in at Bryce!