After launching their flagship store in Mid Valley last year, Love Bonito launched their pop-up store in Paradigm Mall two weeks ago! Now girls in PJ can try on pieces without having to brave that insane traffic trap that is MV, but you only have 6 months alright!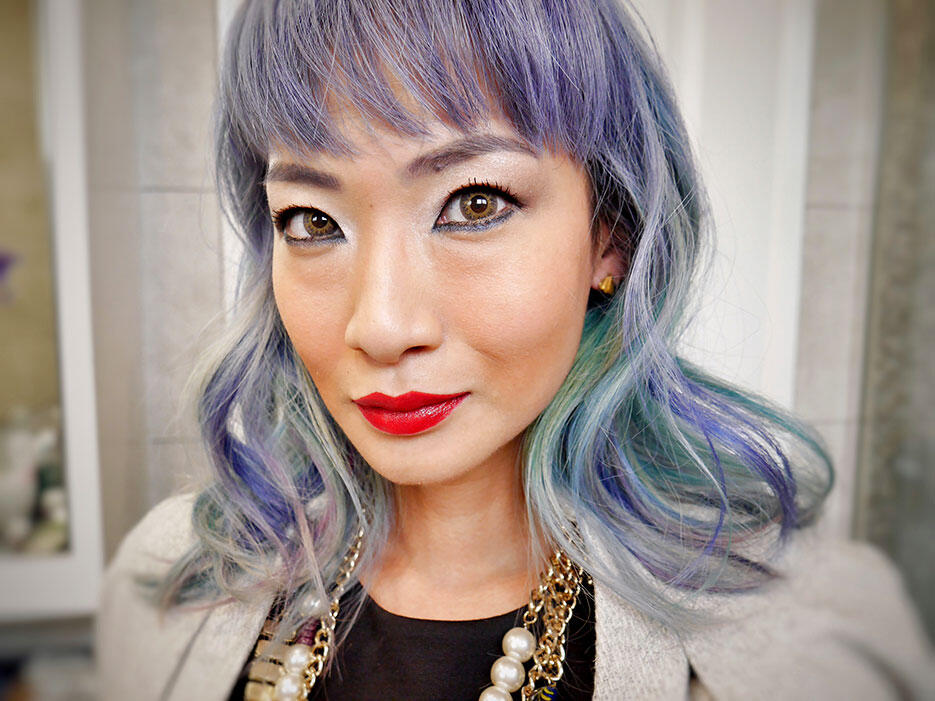 I've been doing my own make up more recently because it's faster. KBF was doing the KOL PR for 4 events across 2 weeks so every minute i got on my emails counted!
Shoutout to Centro Hair Salon for my blue hair (which i curled myself that day yay me) and Dior Beauty for my make up products i used that day!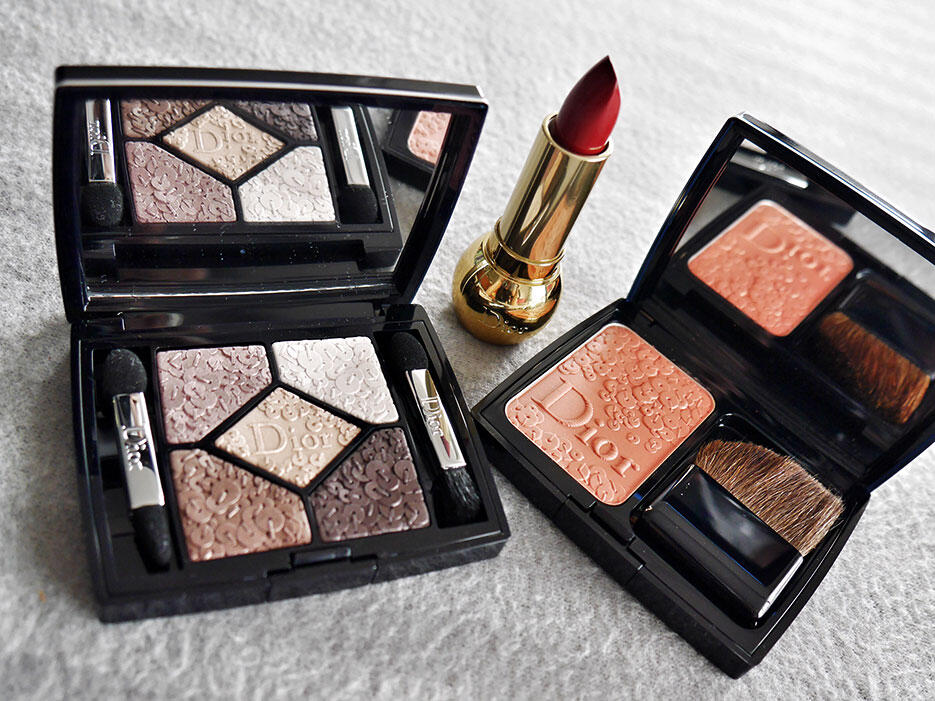 5 Couleurs eyeshadow palette in 776 Precious Embroidery, Diorific Mat lipstick in 950 Splendour, and DiorBlush Splendour in 671.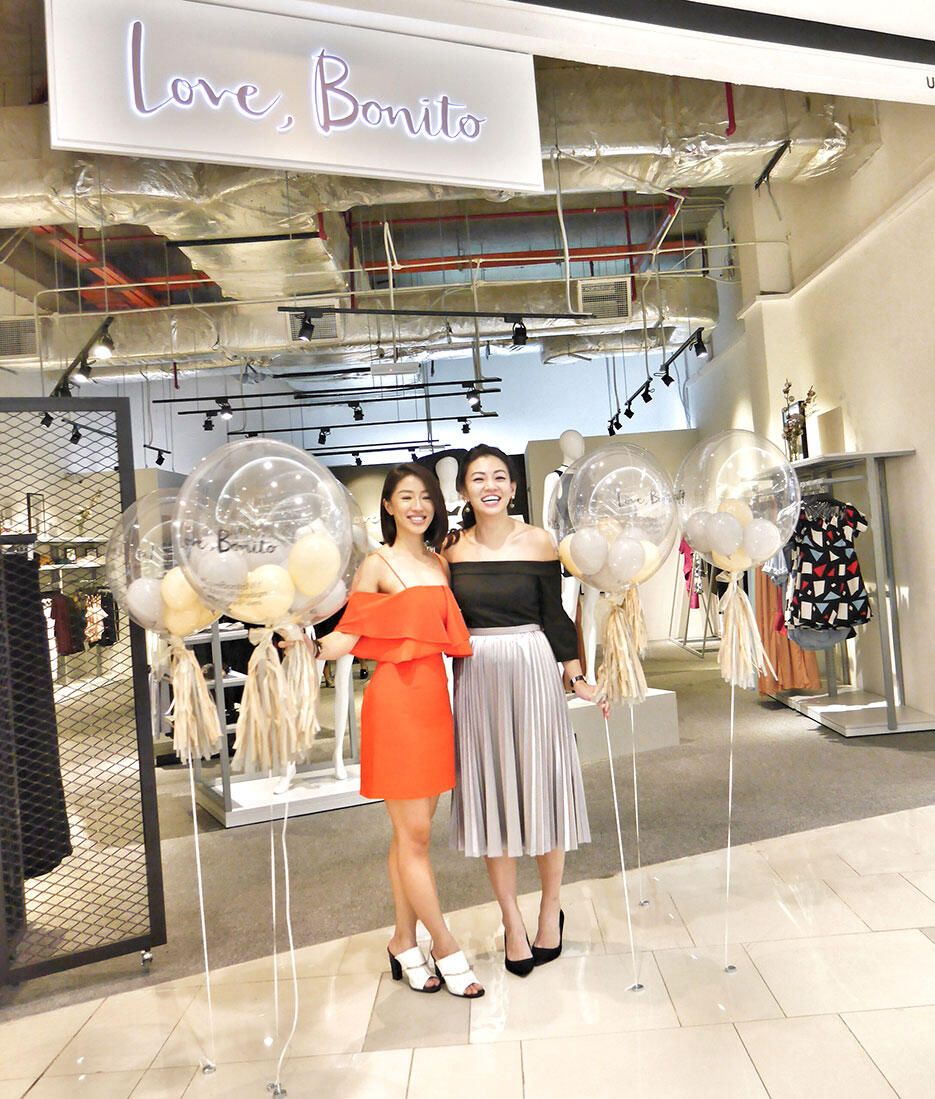 Rachel Lim and Viola Tan, always great to have these inspirational founders of Love Bonito in KL!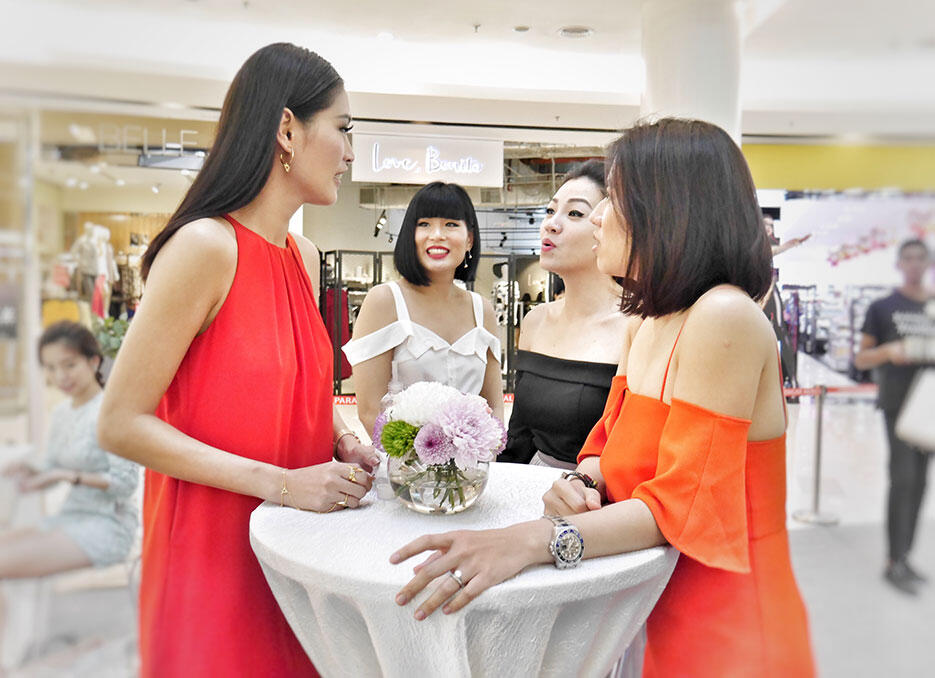 Amber, Xandria, Viola and Rachel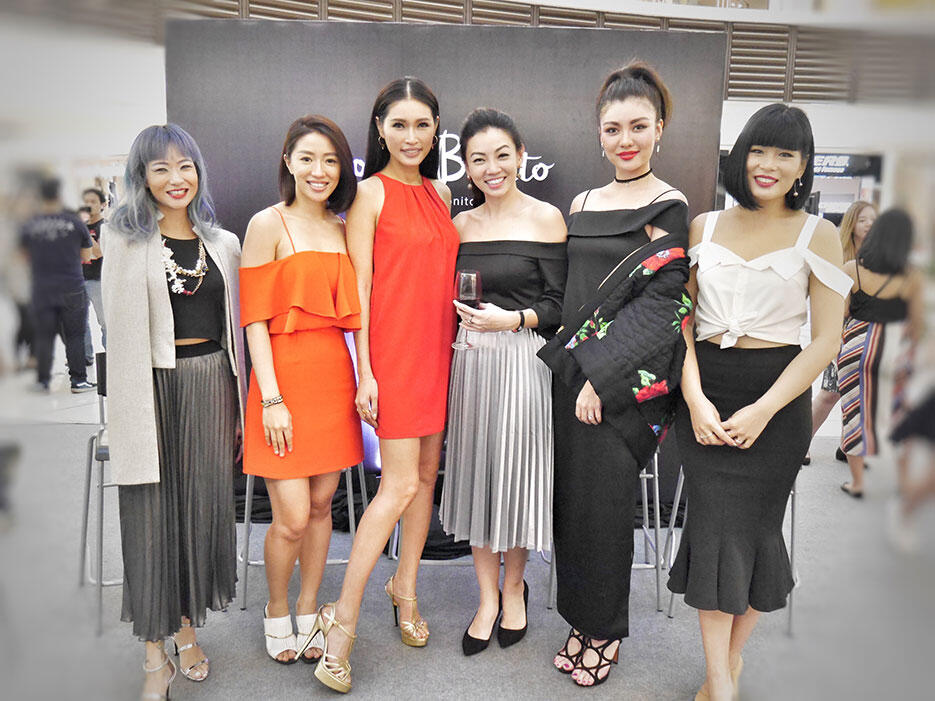 Me, Rachel, Amber, Viola, Carey and Xandria – all wearing Love, Bonito of course.
I look armless here. Made sure i stuck my arm out for the rest of the night in pix!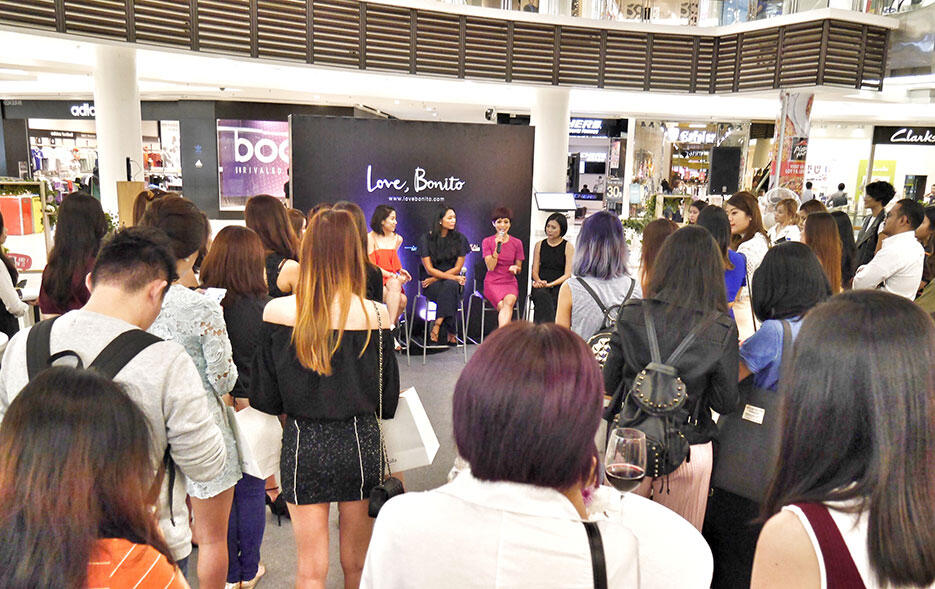 Instead of a fashion show which they've done in previous events, Love Bonito wanted to change things up by holding a sharing session with a panel of inspiring female entrepreneurs consisting of Viola and Rachel (of Love Bonito), Zaida Ibrahim (of Impressed Juice), Atilia Haron (singer and founder of YogaOneThatIWant), and shoe designer Nelissa Hilman.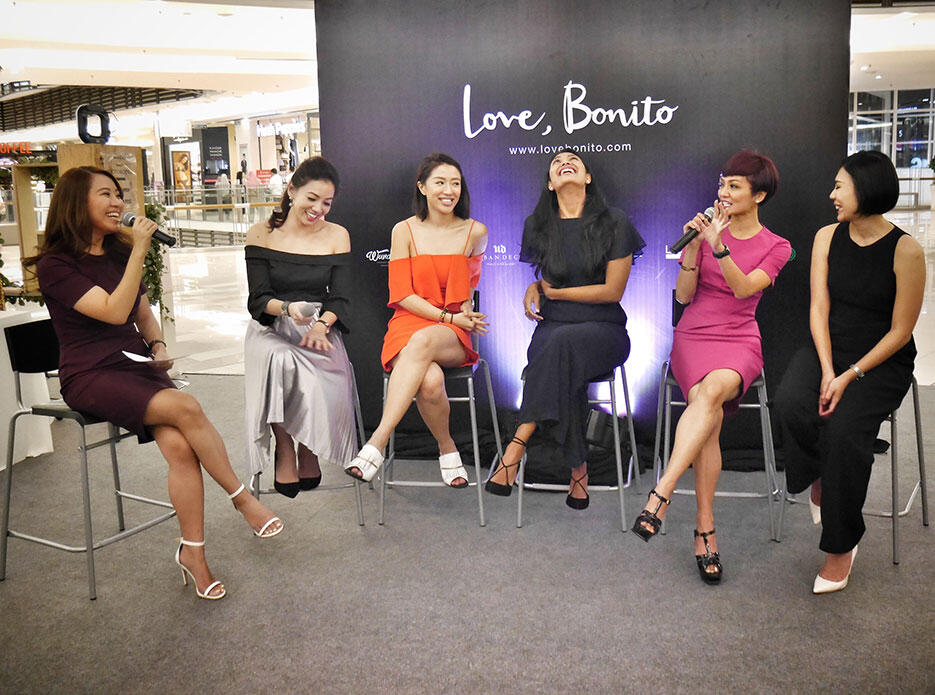 L-R: emcee Careen Tan, Viola Tan, Rachel Lim, Zaida Ibrahim, Atilia Haron, and Nelissa Hilman.
I managed to squeeze in a question of my own to the panel, which was, "What are some of the key lessons you've learnt this year?"
Viola talked about how communication is key, which i also found this year to be an imperative part of any process you want to carry through effectively. Sometimes we have this idea in our heads on how we want something to be carried out or turn out, and then get disappointed when it doesn't materialize in the way we imagined. It's always down to how we impart the message or communicate as clearly as we can to people so that they REALLY understand our ideas and goals, and are mentally on board with us.
Rachel spoke about learning how to accept ourselves for who we are, "God made us all individual." Some people may think they're doing good by telling us who they think we should be, act, work, dress or live; but it boils down to us to accept ourselves for whatever/whoever we want ourselves to be… and to be strong enough to realise WHO we are and just be us.
Zaida and Atilia shared on taking time out for oneself without feeling any guilt, for if we didn't take care of ourselves first – how are we to take care of those around us? This would include personal time for things WE just wanna do, like run, have massages and whatever time out hobby we need to function well in other areas of our lives. Nelissa spoke about how she learned focus this year, and it was all about growing the business for her.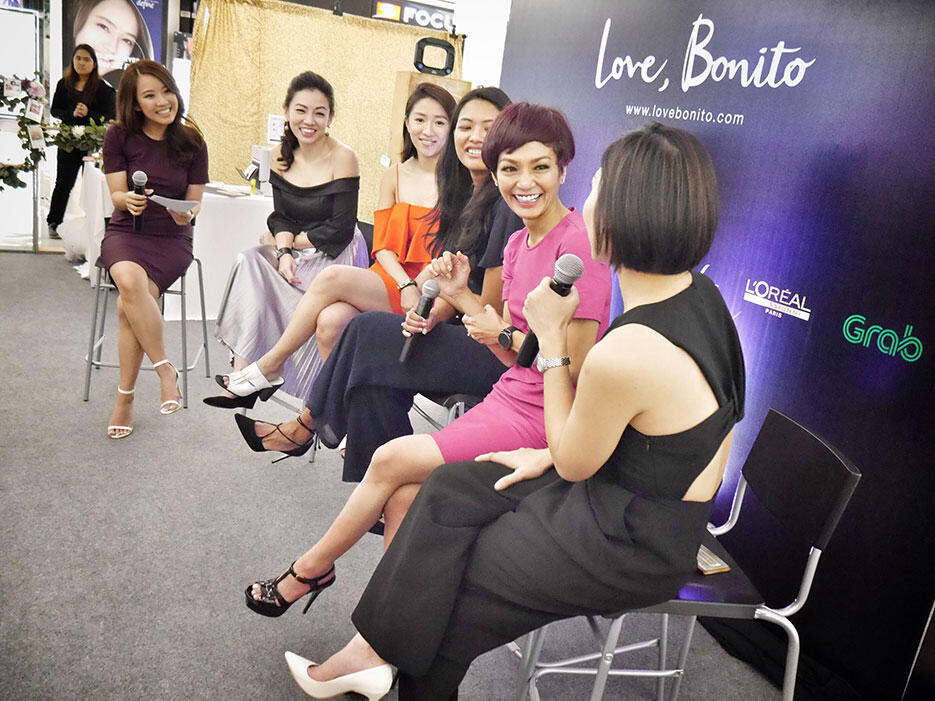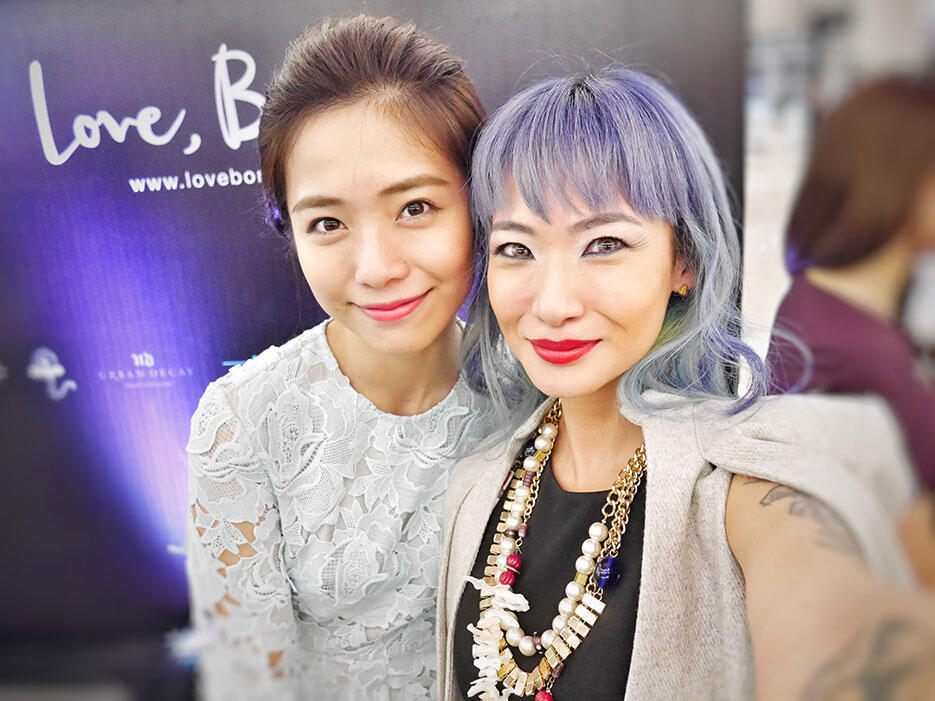 Actress Emily Chan Zying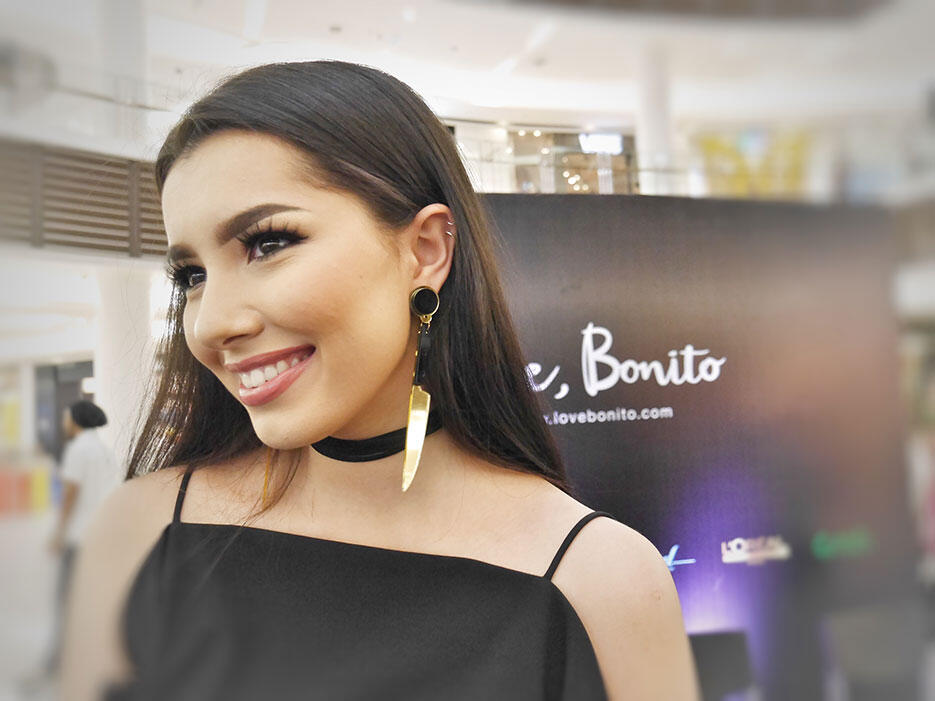 I was admiring Amelia Henderson's earrings. Would it be cheesy to say they're on point?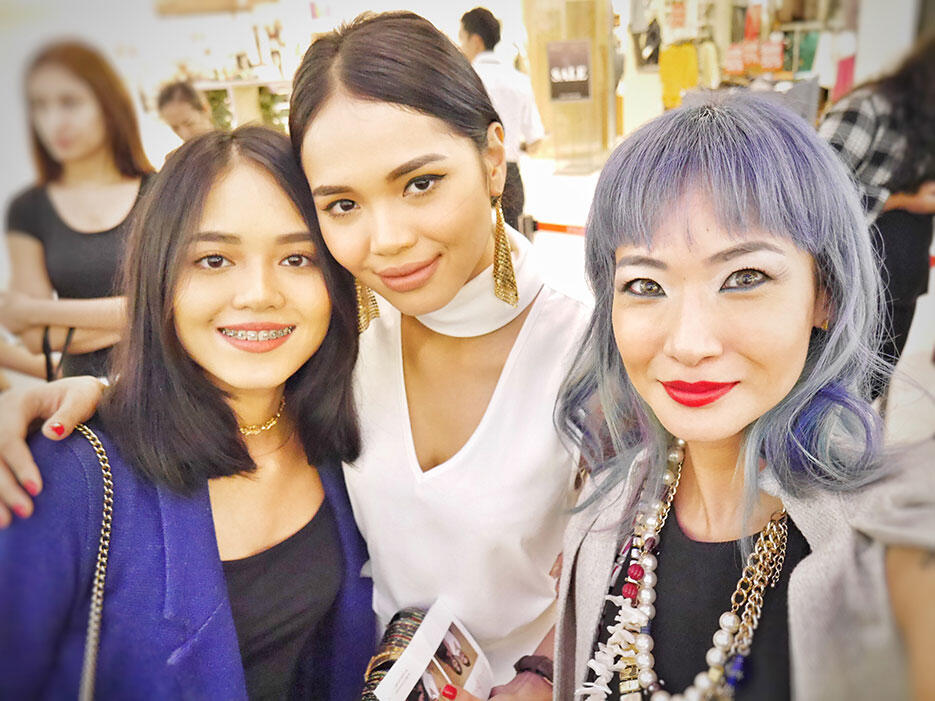 Just look at these pretty sisters – Edila and Ain Edruce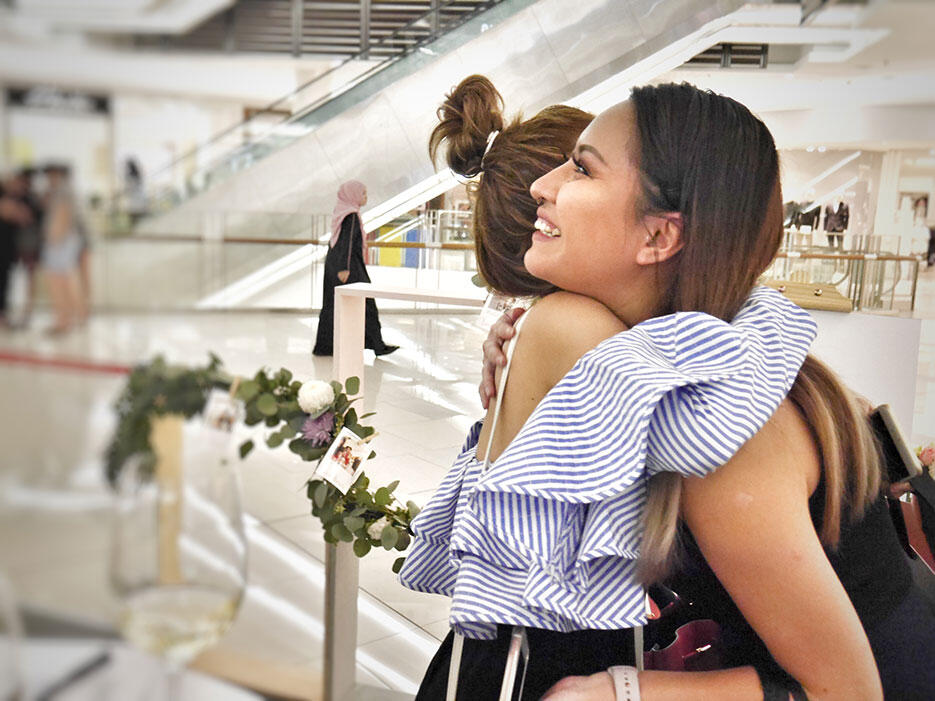 Ngaw i love pix like this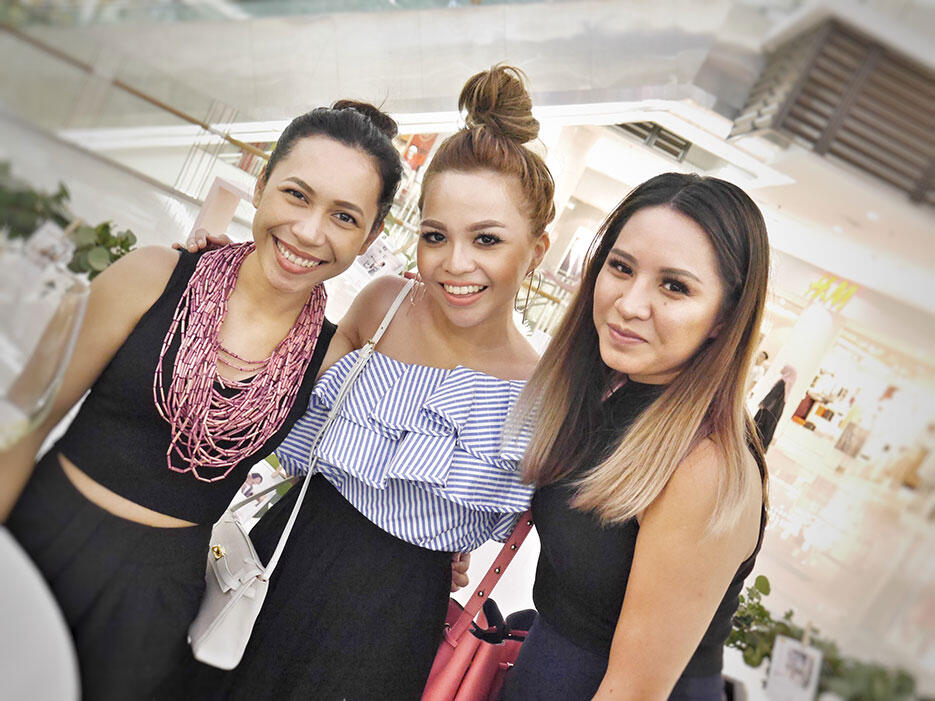 Faridah, Emma Shazleen and Hanie Hidayah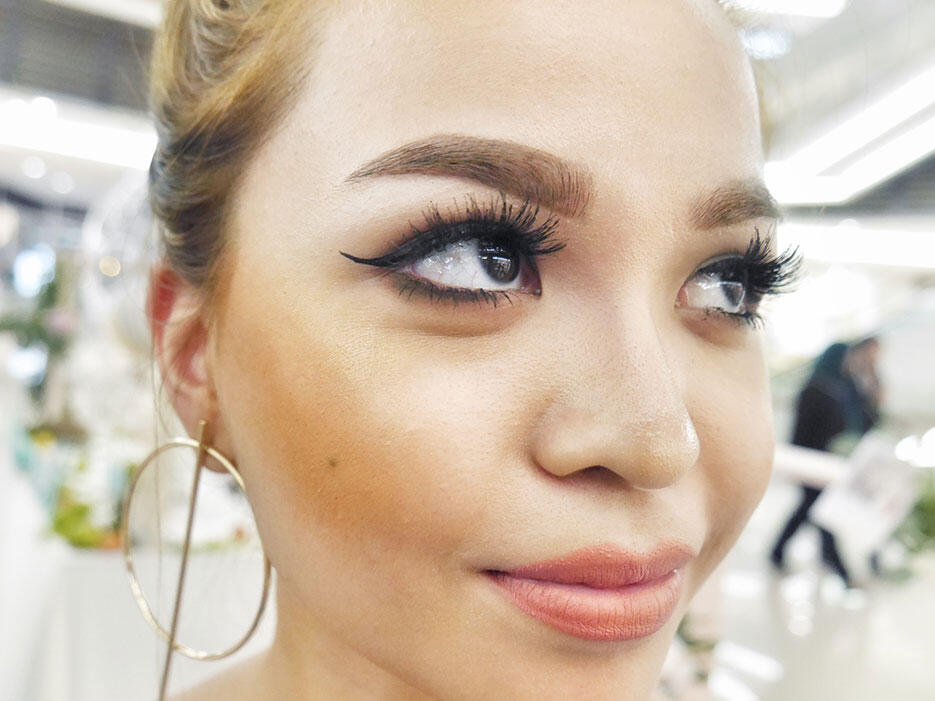 Emma is gonna sell her own faux eyelashes!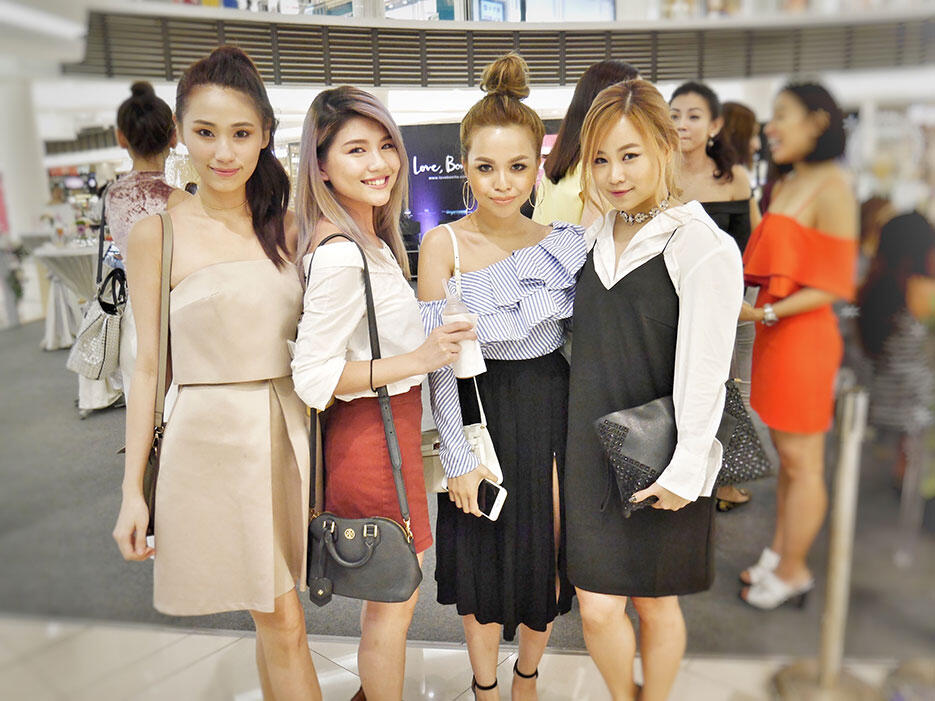 Alicia Tan, Jxhia Wong, Emma, Charis Ow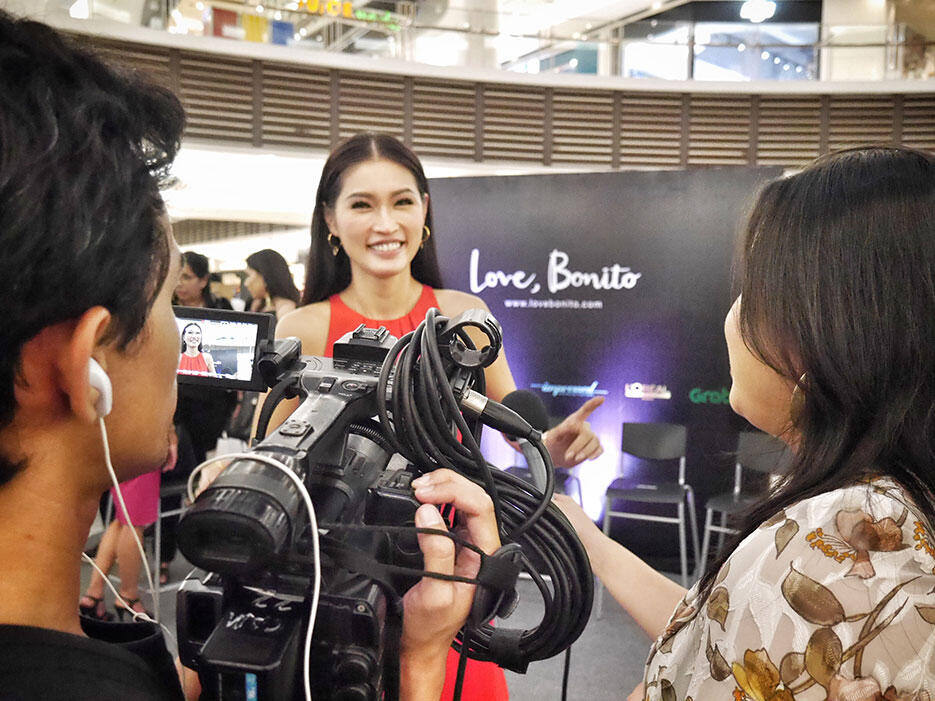 There were lots of media around, and everyone always wants a piece of Amber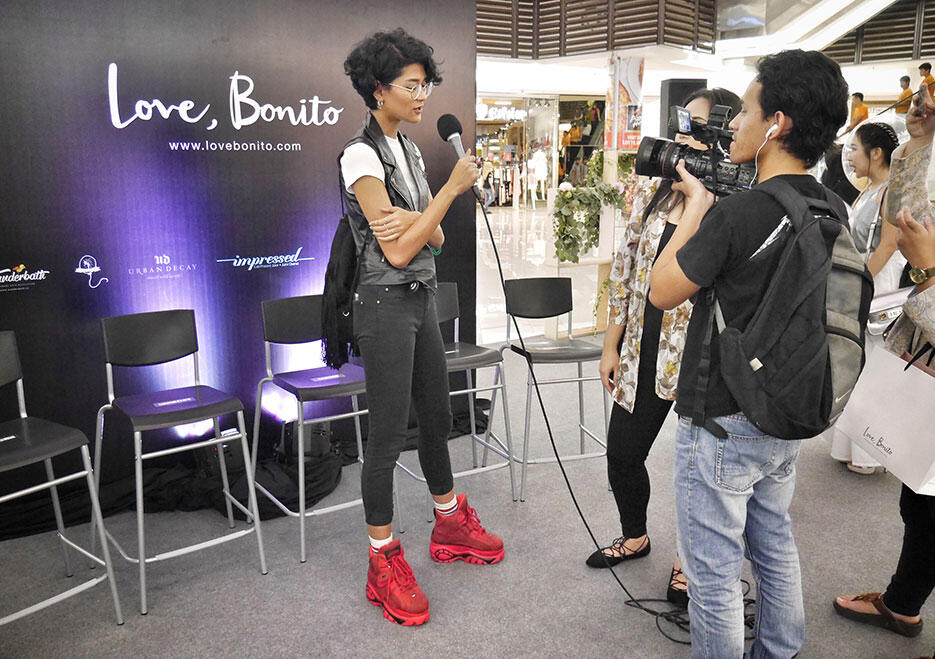 Model Tuti!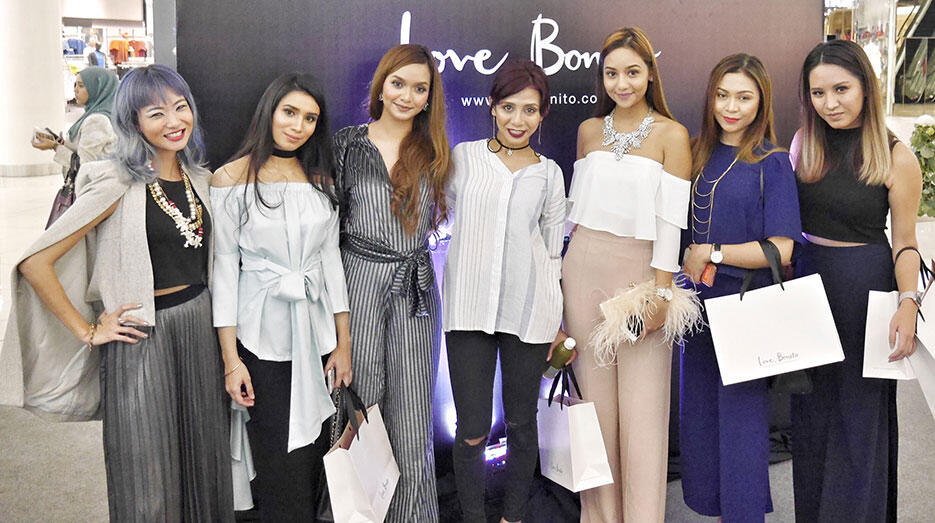 Me (notice arm out XD), Qalisha Ray, Azira Shafinaz, Cik Manggis, Naddy Rahman, Sophia Liana, Hanie Hidayah
You know how i'm so terrible with names and faces…? It was my first time personally meeting some of our KOL guests and i stared at everyone panicking how i was gonna forget or not recognize them all!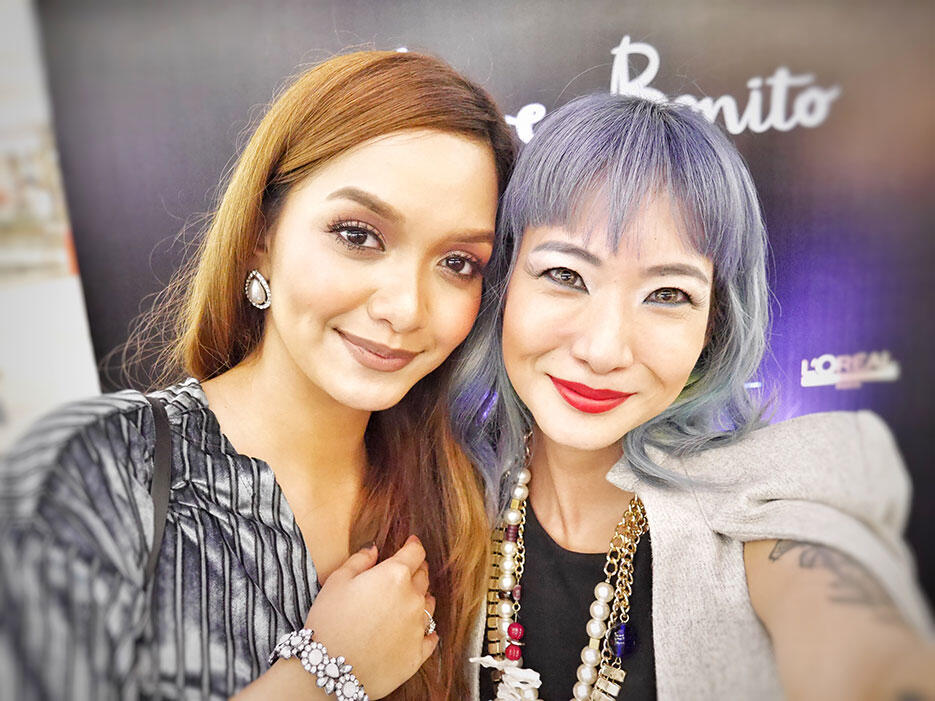 Met Azira for the first time too!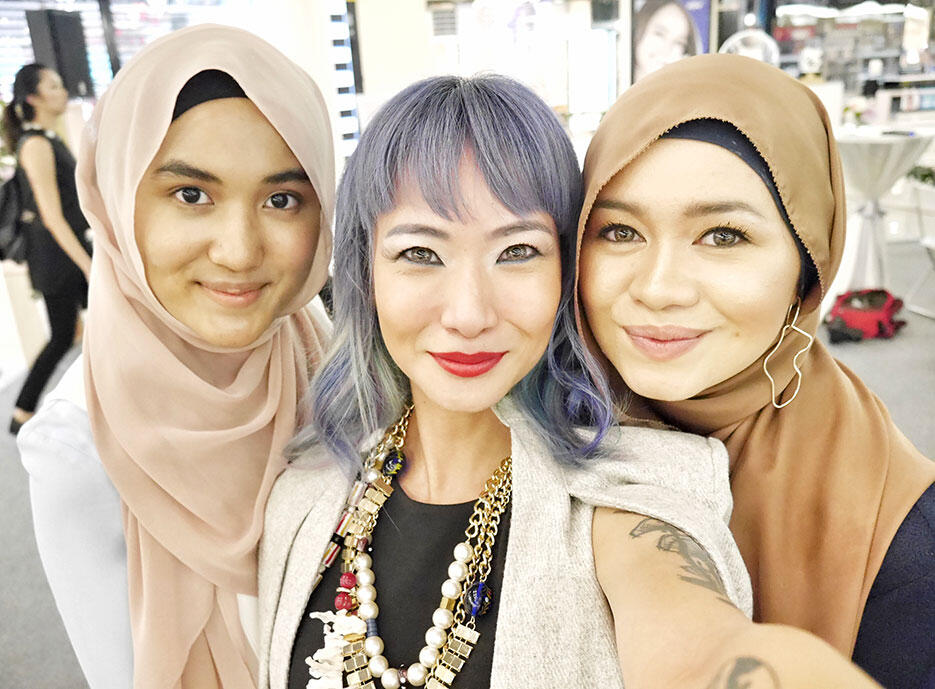 Syahira Zakaria, me and Raja Nadia Sabrina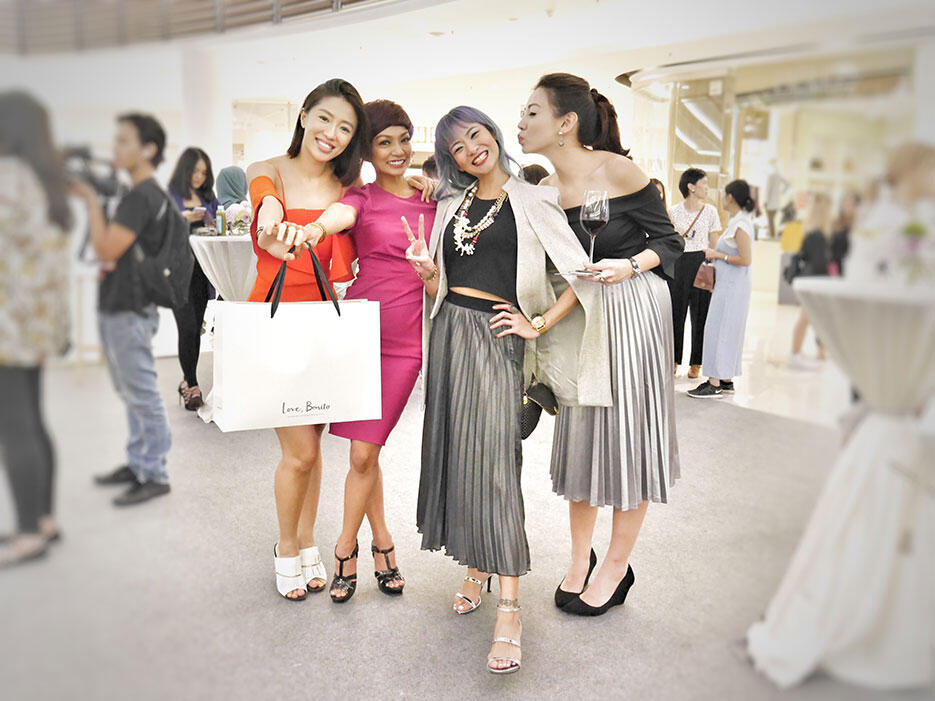 Rachel, Atilia, me and Viola!
I was just in the Mid Valley outlet a few days ago and saw they have their silver and gold pleated skirts in store now! Might be sold out by the time you read this tho :p They bring in limited numbers of sizes for each style so if you're not resilient to check it out weekly, the extra nice pieces get sold off quick.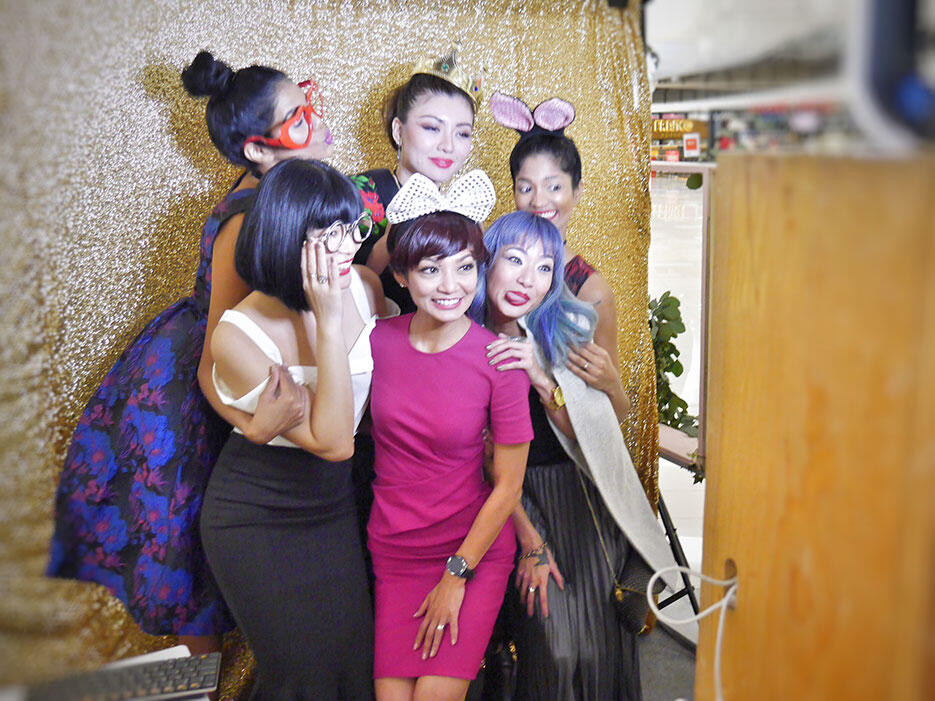 Photobooth time! Have a bunch of pix from the event on my fridge now 😀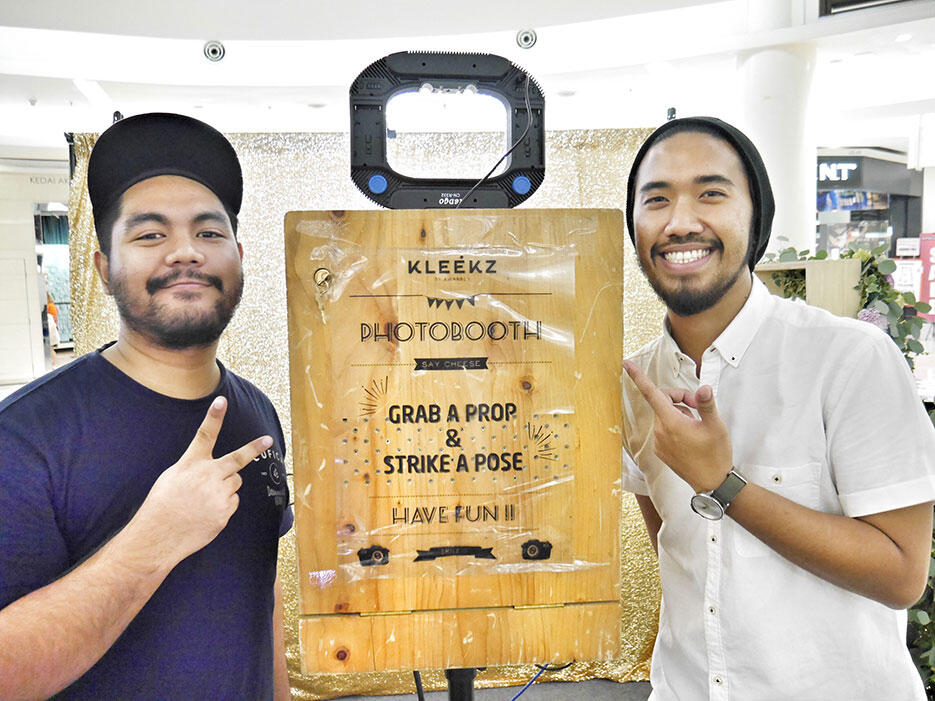 Kleekz photo booth boys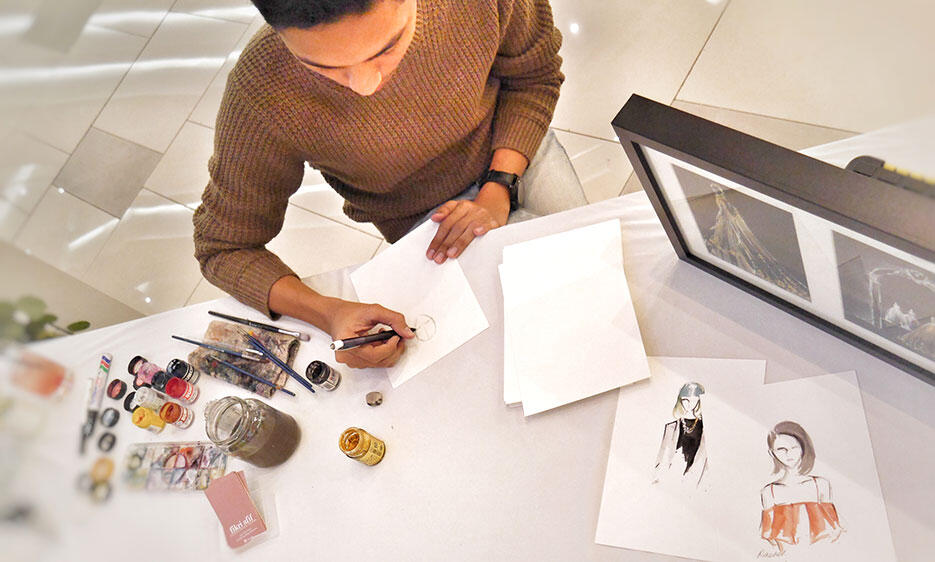 All the KOL guest invitations had personalized illustrations of them by Fikri Afif, who was also available at the event to sketch those that didn't get one. The drawing with the blue hair is of me!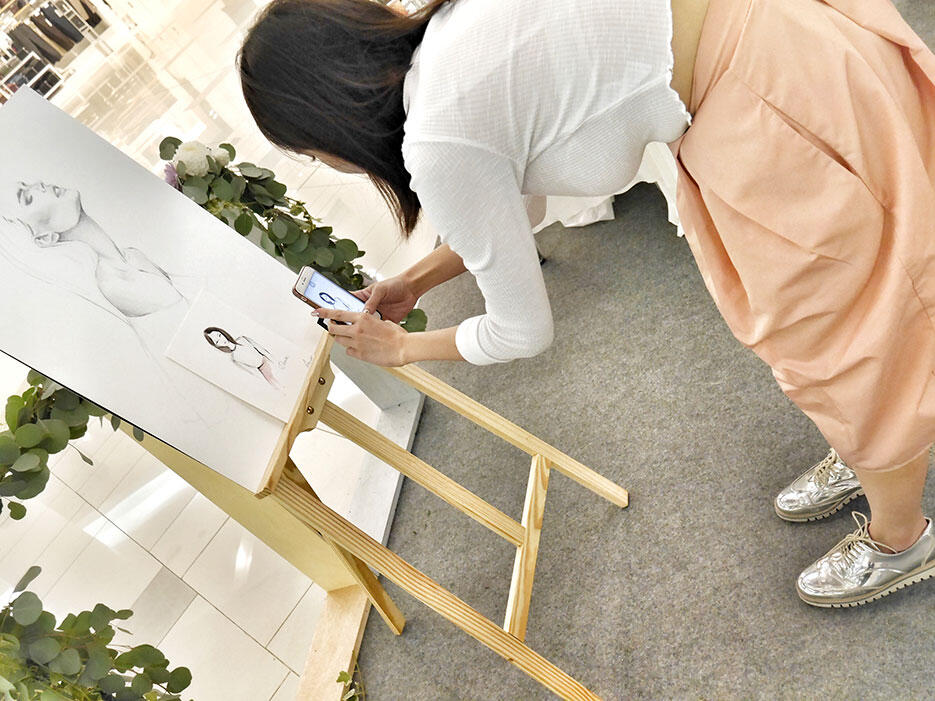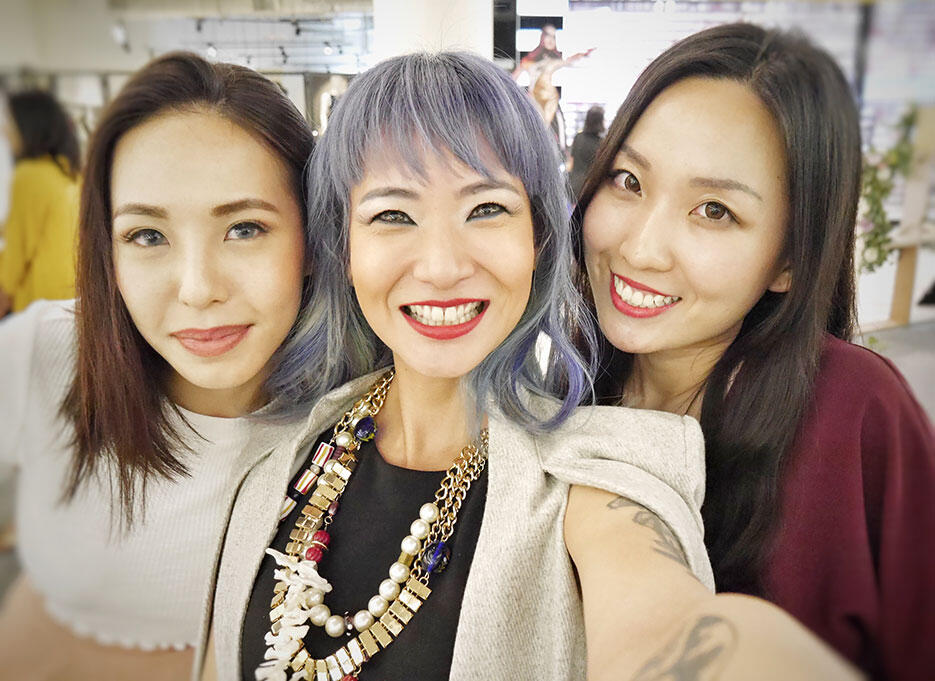 With Denise and Pearlyn from Love Bonito Singapore.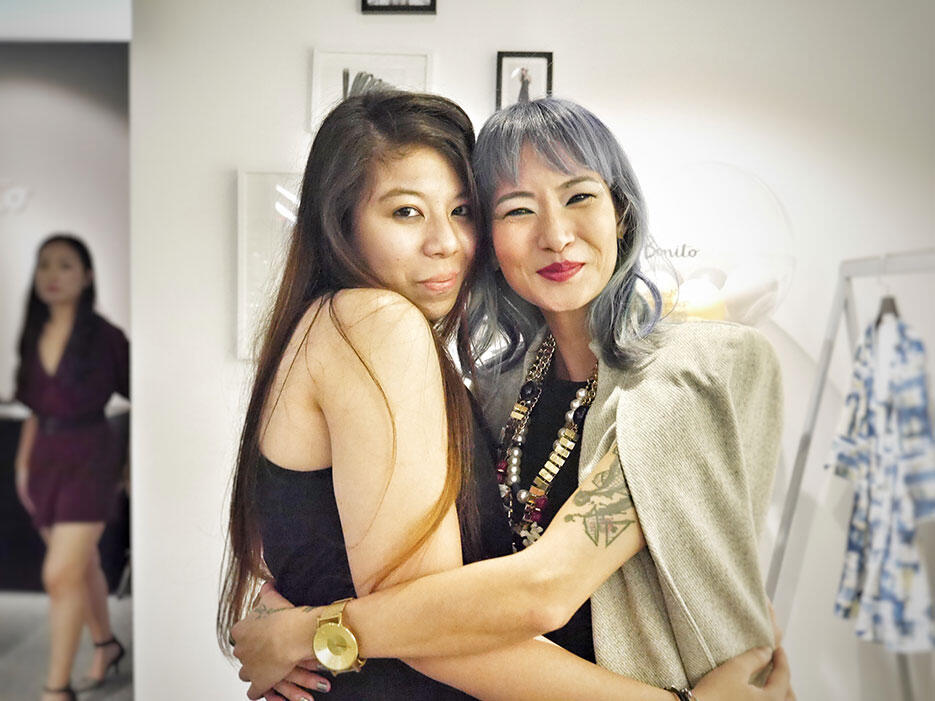 This is Sarah, the store manager of Love Bonito Mid Valley!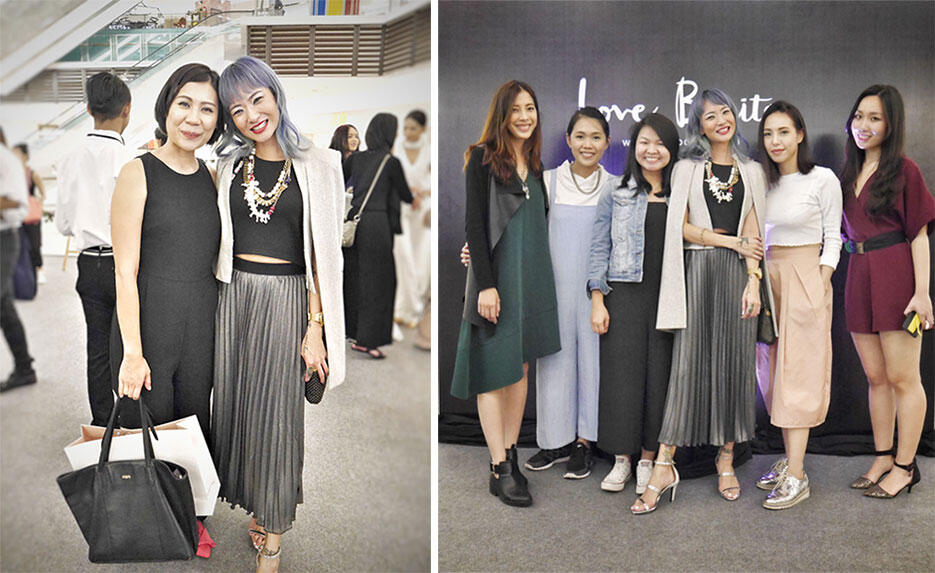 Nelissa and i; me with the Love Bonito Singapore team!
I just realised i don't have a pic of me and the Love Bonito Malaysia team  0_0  What the… fail  😳
Since Love Bonito opened a Malaysian HQ with a team of 3 (Sarah, June and Narisa) in, KBF x MadHat didn't organise the launch (as we did in Publika and Mid Valley).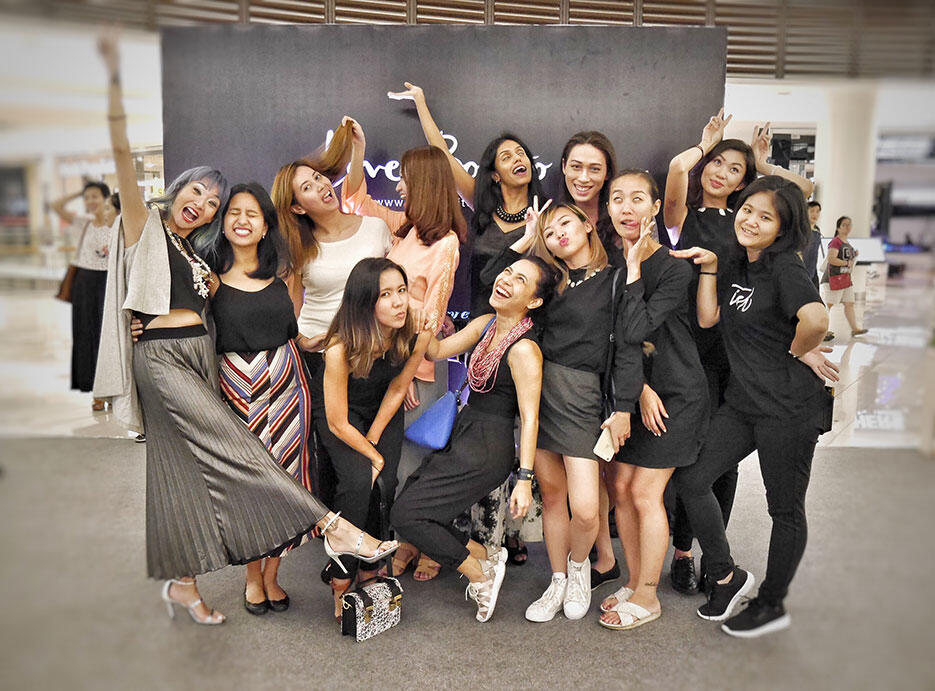 Teams KinkyBlueFairy x MadHat x Tish
KBF did the KOL invitation management for the event, with MadHat handling the media, and Tish working on the event set up. I'm not sure if this picture will get us future jobs  😆
Ala i don't have a pic of Baby/Faridah and i alone. Our job when it comes to hosting KOLs at our events, is to make sure everyone gets to meet everyone, and we're talking non-stop. I found myself out of breath cos i was talking SO much, luckily Baby is there to help cos we had over 40 RSVPs from our end.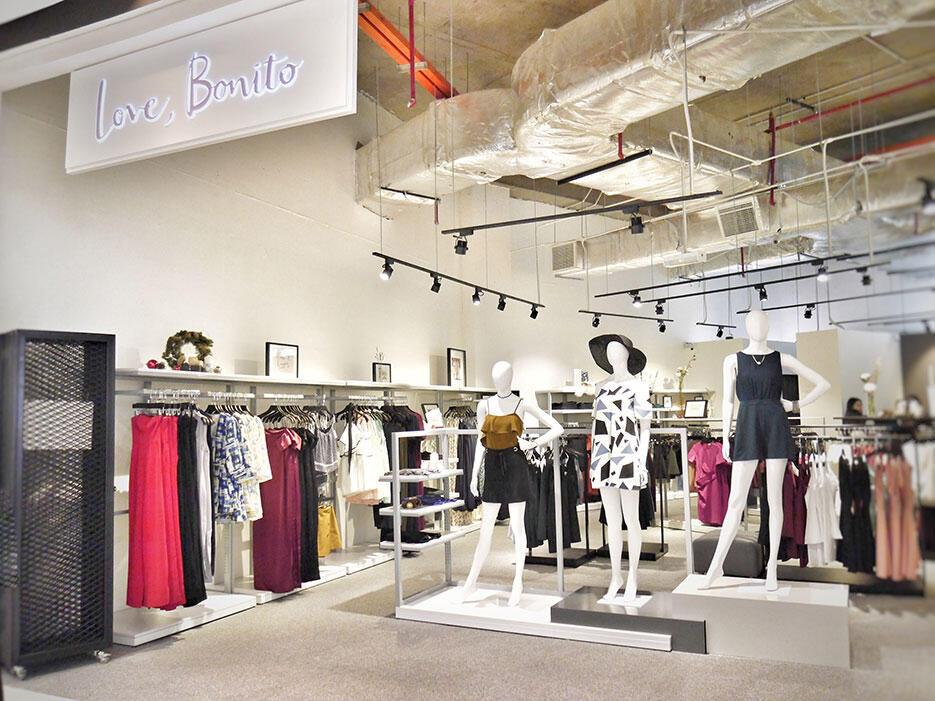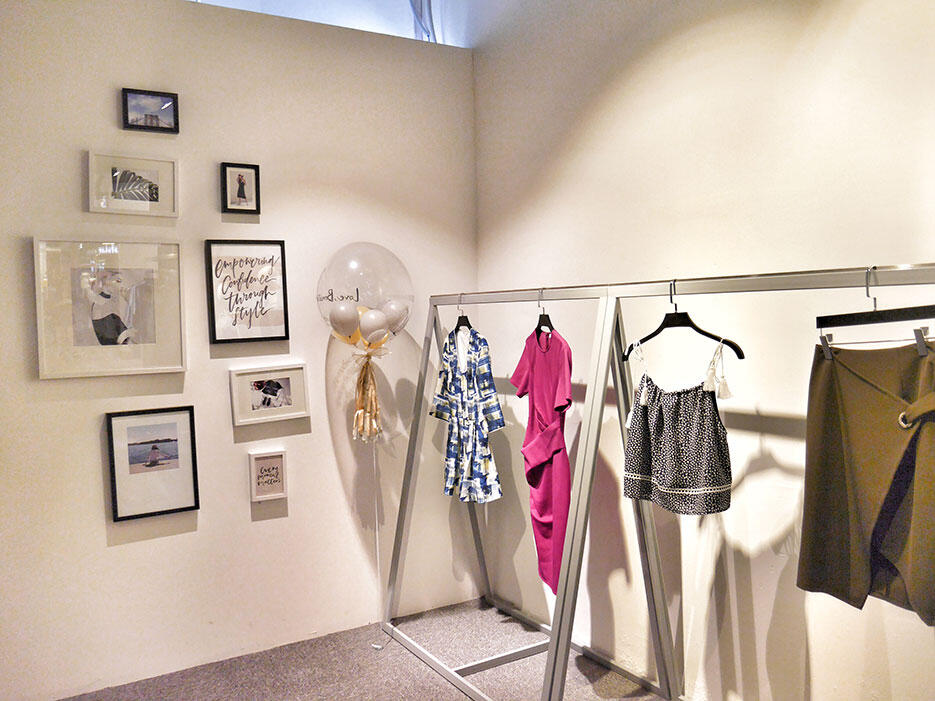 The new Love Bonito store is located right in front of the Concourse on Upper Ground in Paradigm Mall!
Go check it out for some festive shopping!
If you're not in KL or PJ, you can shop online here: www.lovebonito.com