Love, Bonito was one of our clients when they first came to Malaysia, and now that they've been here for years, have hired their own in-house marketing + PR team (so they don't use us anymore boo haha). They also sponsored me more clothes than i could wear for 2 years, and i'll always be loyal to this brand that is represented so magnificently by their tireless team and founders. I'd say their success is due to the size of their hearts.
Just last week, they reached out to send me a new dress from their Capsule Collection 02: Pursuit of Possibilities. Representing new connections, with new heights & adventures; bold colours are splashed unto a clean canvas to create an exclusively-designed print.
I chose the Pavanka Tie Back Sash Midi Dress cos it seemed like the type i would wear the most, and wore it last week for a whole day of meetings, an event, wine time, Japanese dinner and movie (A Wrinkle in Time) with Baby!
"This dress is so comfortable, it impresses me more in person than from the picture!" i told her.
"Best la," she agreed.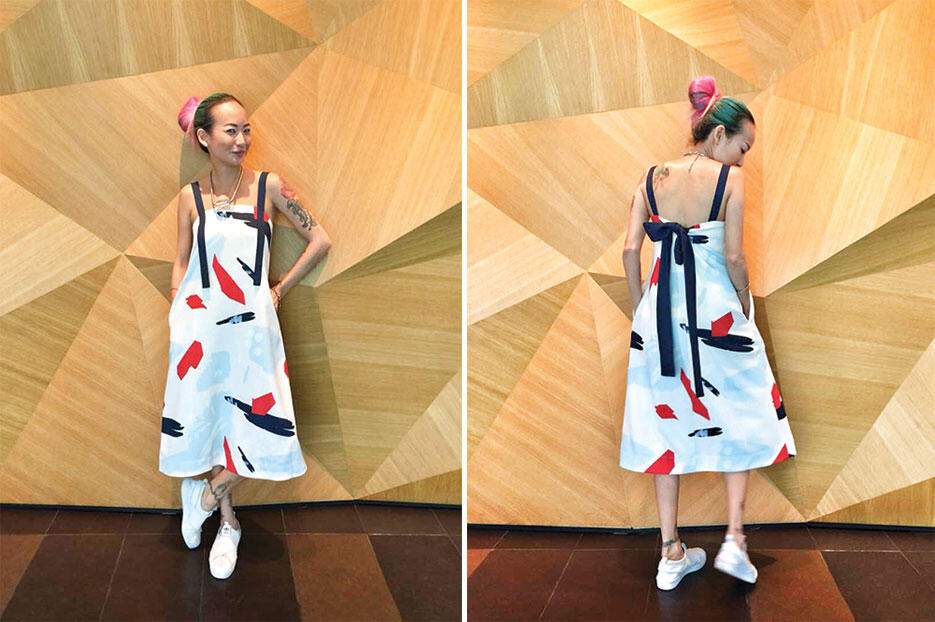 Conceptualised with a focus on textile innovation and fresh aesthetics, the pieces from Capsule Collection 02: Pursuit of Possibilities will be released bi-monthly in limited quantities both online and in-store.
+ + + + +
Since i'm plugging LB, i'm gonna mention their latest store launch in Sunway Pyramid too!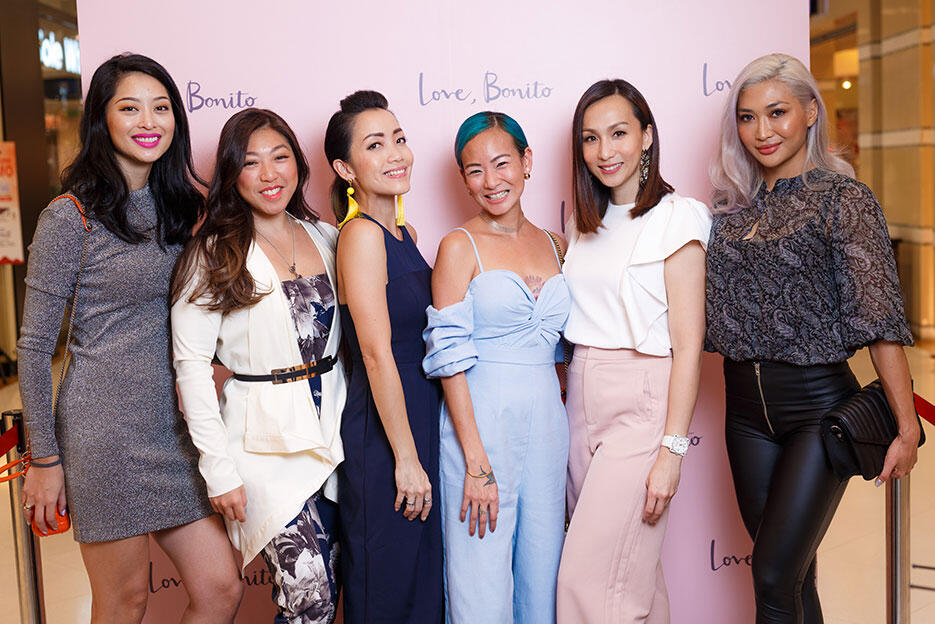 Sarah Lian, Linora Low, Serena C, me, Belinda Chee and Nana Al Haleq.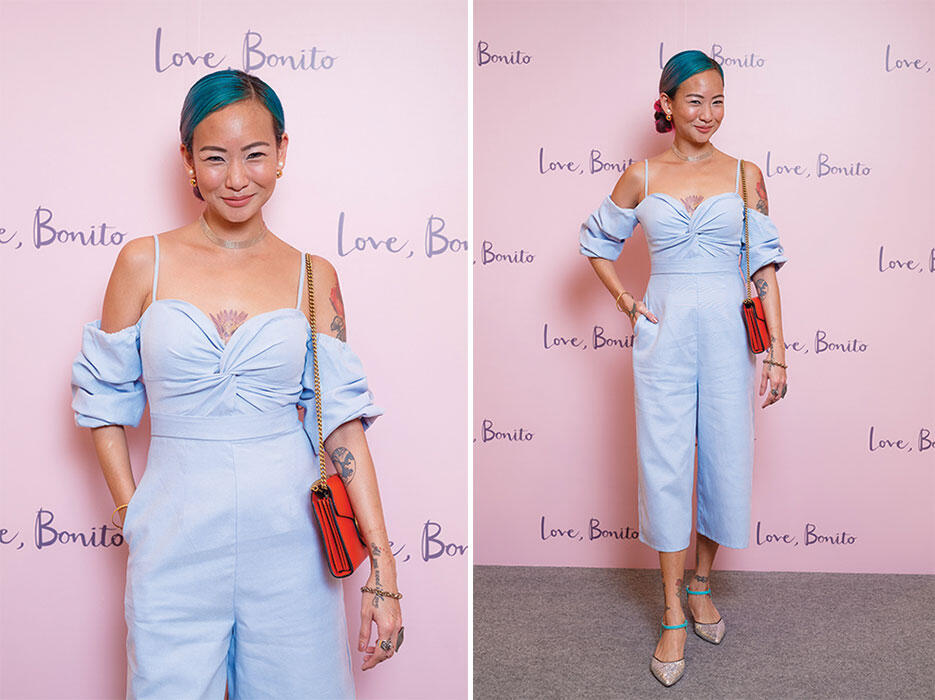 My denim jumpsuit is from Love, Bonito… of course
Below:
– red jumpsuit in their Sunway Pyramid store
– random face shot cos selfie = self love
– instastory of my ootd on Day #1 of Chinese New Year!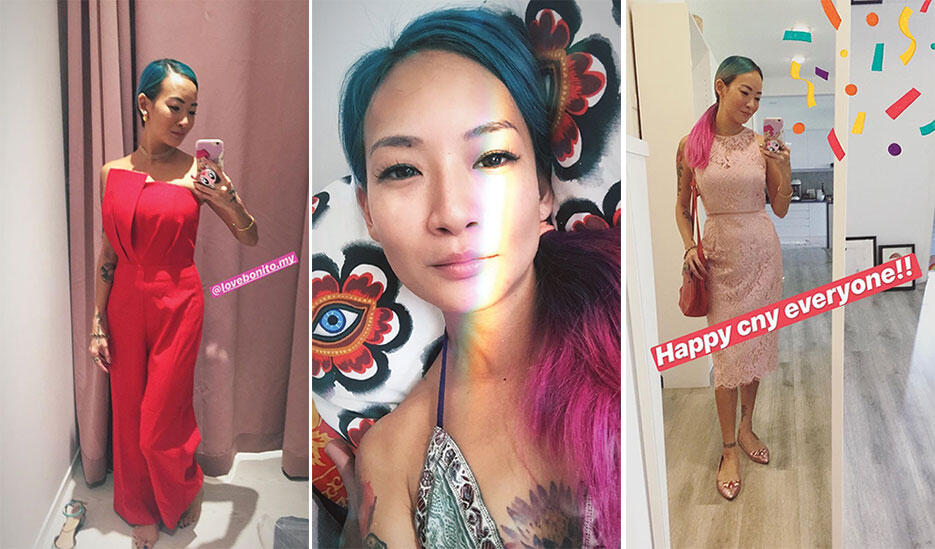 Will try to do more ootds, just that it seems to have fallen lower on the rung of my priority list…
<3