Well, here we are in June: I can't believe how quickly this year dissolved. It's been a crazy year so far, a great year, a full of many things year. A lot has happened. Juggling my increasing work responsibilities alongside my ever-expanding distractions has been tough. I have forbidden myself to go out this long-weekend. Life energizes me in ways I cannot explain, it's invigorating, but also absolutely flustering. As soon as I catch my breath, I am breathless for something new all over again. I am always half in love with something or somewhere every week.
Speaking of something new, I was at the Harper's Bazaar x Marc Jacob's Spring/Summer 2017 styling event at the Marc Jacobs boutique in KLCC. When I think of Marc Jacobs, I always imagine something fun and colourful. I mean, who could ever forget the iconic Mouse Flats? Remember those? LOVE! The S/S 2017 did not disappoint. It's a collection that celebrates music, art and youth. A plethora of colours, prints and everything in between. For this collection, Marc Jacobs collaborated with artist Julie Verhoeven (their last collaboration was for the Lous Vuitton S/S 2002 collection when Marc was Creative Director) where she is enlisted to create patchworks and embroidery for the clothes. There are pieces of it everywhere – pills, rainbows, castles, hair dryers, rainbow-coloured teeth, rabbits, lips, and the skyline of New York.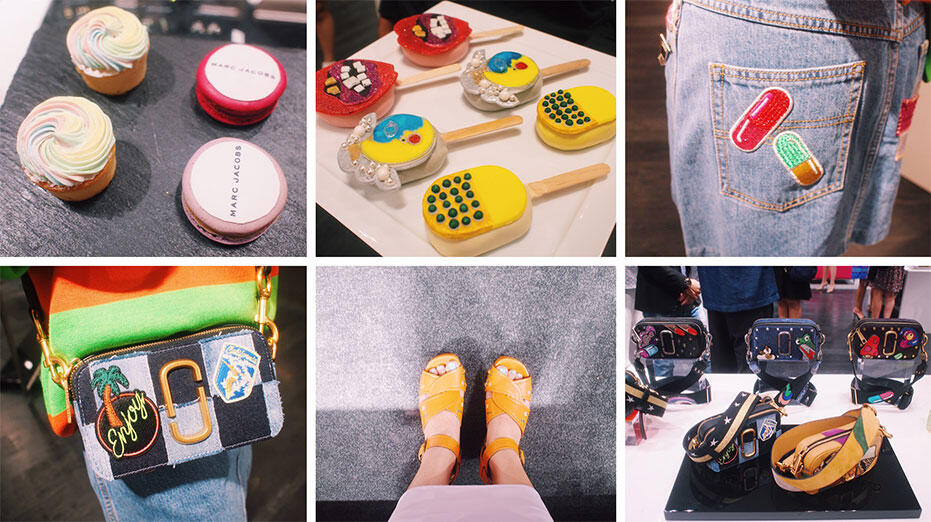 Clockwise:
Marc Jacobs branded desserts were served;
Verhoeven's patchwork of pills on the Marc Jacobs denim skirt;
denim patchwork sling bag with Veerhoeven's patchworks;
cute orange platform sandals and this season's must-have bag.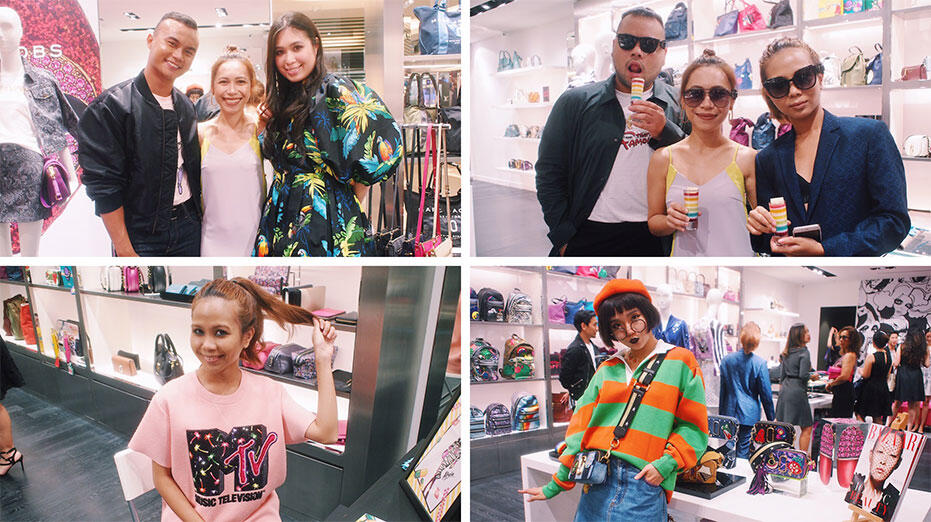 Clockwise:
Mughni – Fashion Stylist & Writer at Harper's Bazaar,
Baby and Amy Yasmine – Fashion Editor at Harper's Bazaar;
Afiq, Baby and Kayda;
Kittie Yiyi wearing Marc Jacobs S/S 17 rugby jersey, denim skirt and sling-bag and Kayda trying on a Marc Jacobs t-shirt.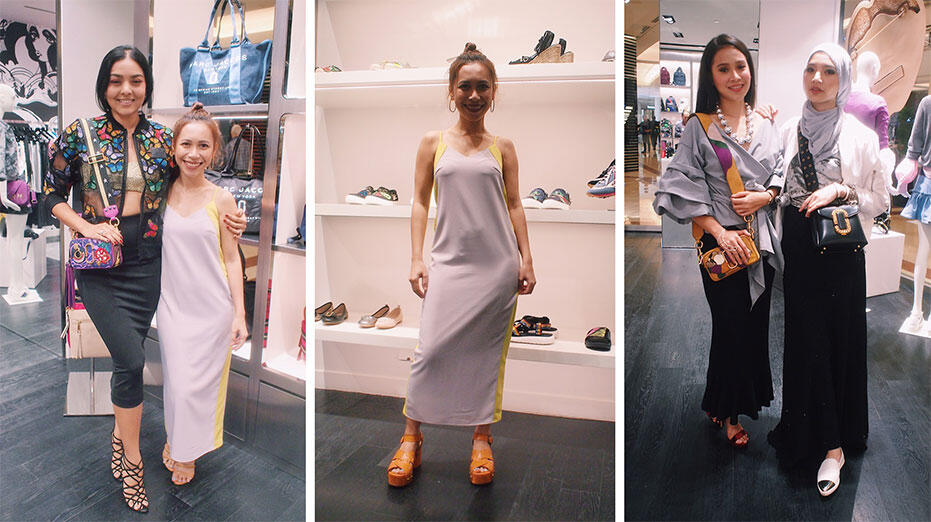 L-R: Nadine Ann Thomas, Miss Malaysia 2010;
Baby tries on the Marc Jacobs orange platform sandals. LOVE!;
Narisa Soraya and friend.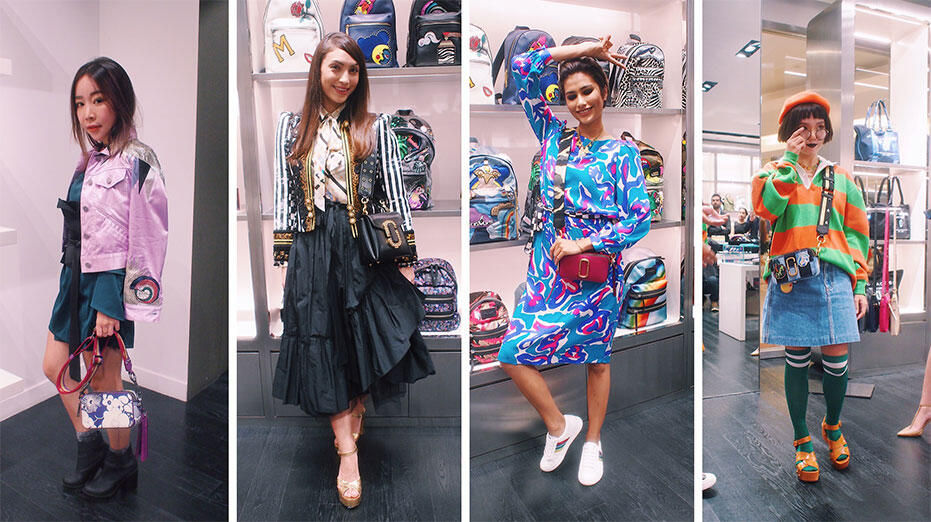 L-R:
Blogger – Chenelle Wen tries on the satin, python patchwork jacket;
DJ, model and host – Patricia Knudsen looking radiant;
Asia's Next Top Model contestant, Shikin Gomez is wearing a loud print 80's inspired dress and bejewelled sneakers from the latest collection;
Kittie Yiyi wearing Marc Jacobs S/S 17.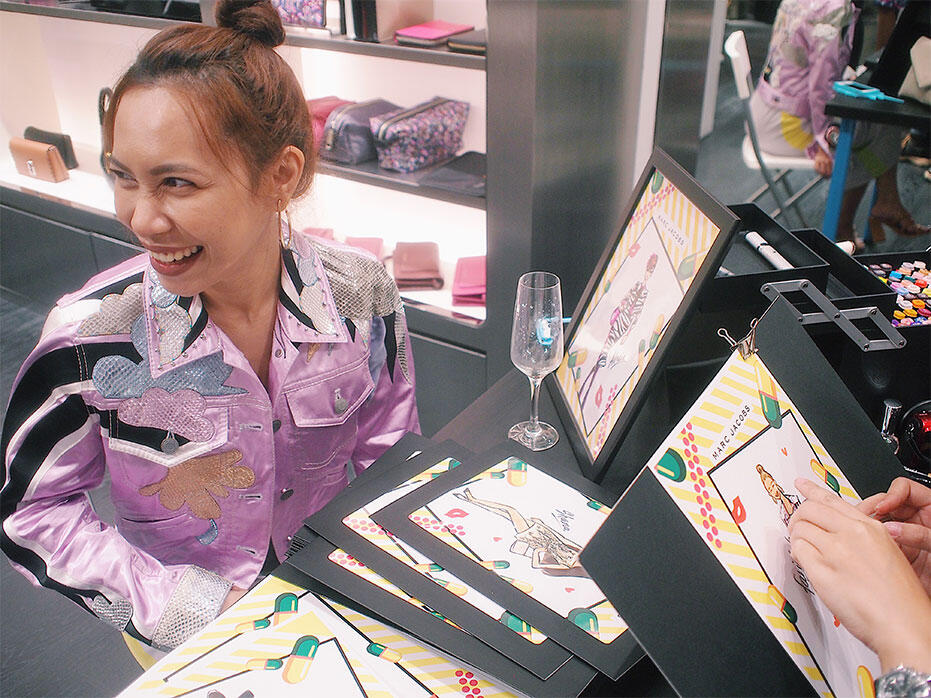 Me getting my caricature done by Vivian Lee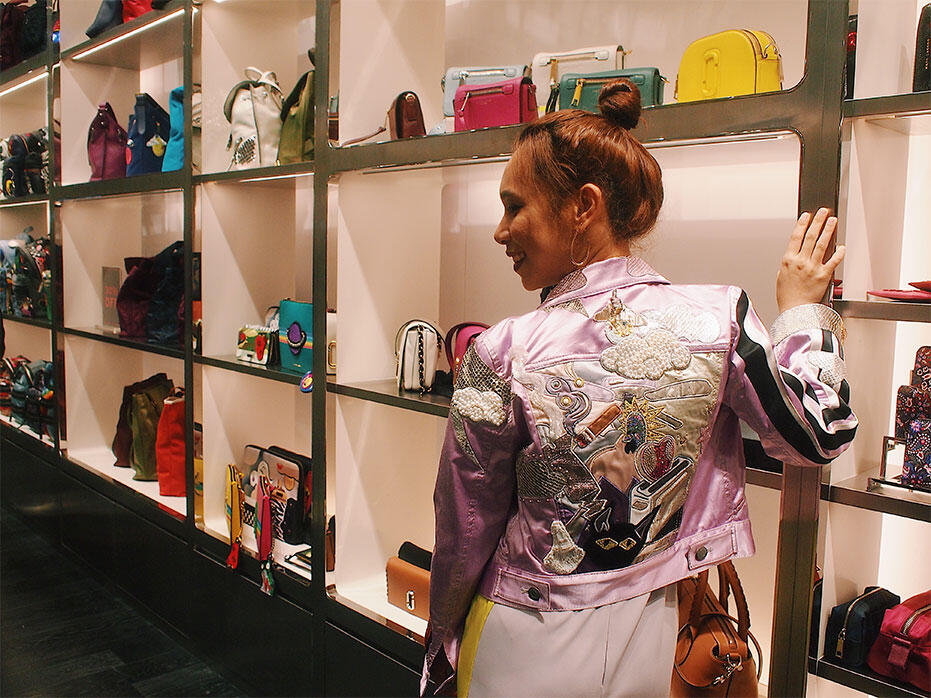 This biker-jacket is my favourite piece! I fell in love with it and I wore it almost the entire duration of the event. Then I had to return it 🙁
And last but not least, after all that bubbly and dessert, I wanted REAL FOOD! So I headed to Wong Ah Wah in Jalan Alor, an after-party spot for almost everyone I know.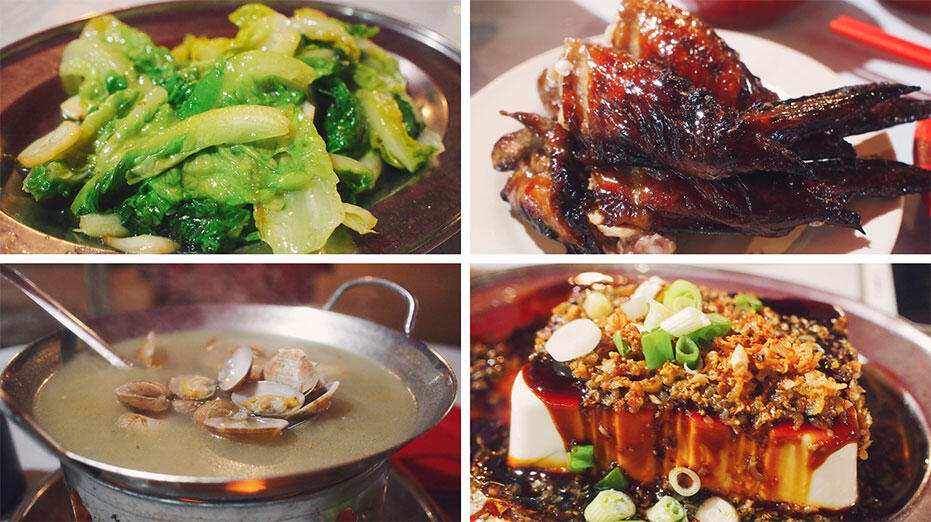 Clockwise: Yau Mak with garlic, the famous bbq chicken wings, tofu with dried shallots and my favourite Siong Tong Lala!
GREAT NIGHT!
+ + + + + +
Marc Jacobs Boutique
Ground Floor,  Suria KLCC
Persiaran KLCC,
50450 Kuala Lumpur
Malaysia
Phone: 03 2171 2812