Just before i left for my #KBFsummer15 trip, KinkyBlueFairy and MadHat did the fashion show and launch for Love Bonito's first flagship store in Asia, at Mid Valley Megamall! It was a mad scramble coordinating the F&B, models, sponsors, venue set up… and it was a new level of stress altogether. I did think about Rahul and Livescape and how they organise events for tens of thousands of people… i don't know how they do it. Mad respect. I think i'd pass out and die from the pressure!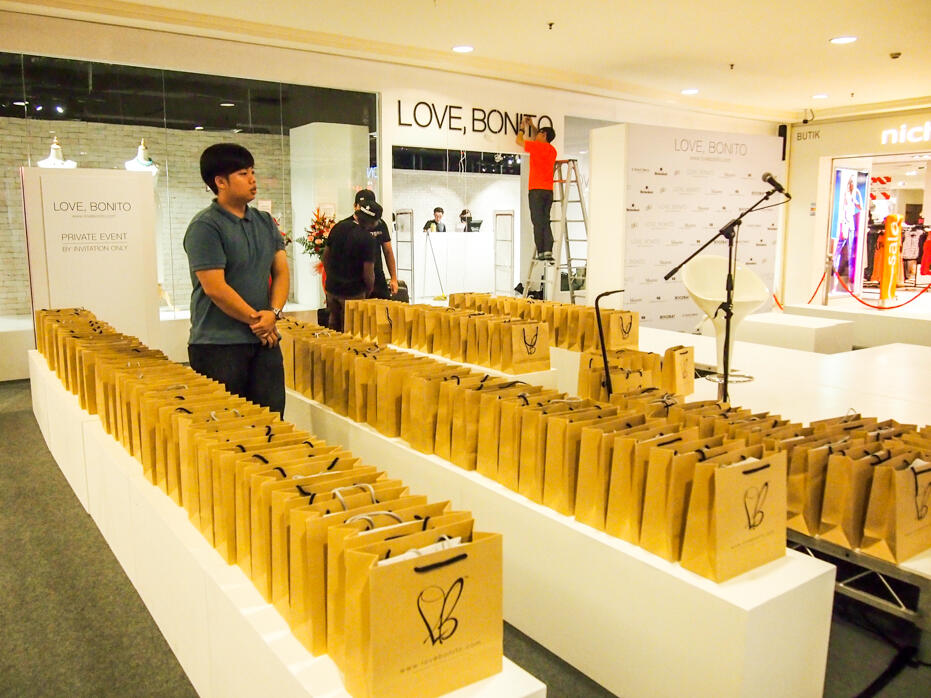 Gift bags in the ready filled with with laser treatments from Glo Laser Centres, facial treatments and masks from Bluunis, and vouchers from Triumph International Malaysia and Love Bonito; all collectively worth over RM1200.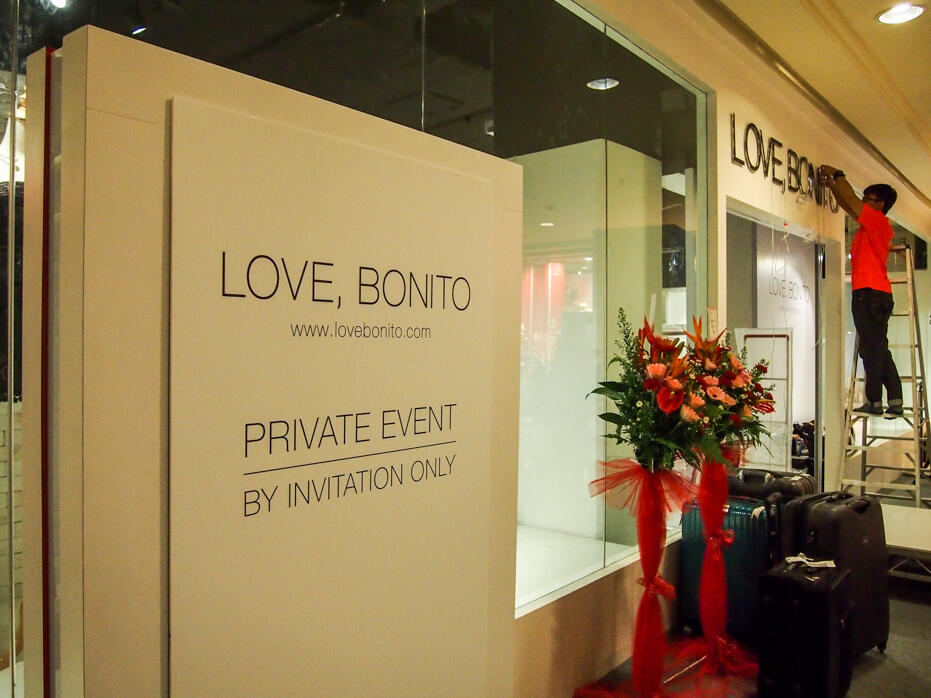 I shot this pic some time in the afternoon during the dry run and in between the make up and hair sessions for the models and celebs who were walking the runway for that evening. We got Siew Wai to do the models, and she popped by for a bit as she had another major show to do at Starhill or something, so i sorta became the mother hen who had to herd everyone back and forth the venue and hair salon on the other side of the mall. I was trying not to stress about the time as everyone had a set block of time for hair and make up… and i knew the schedule by heart cos i was the one who created it!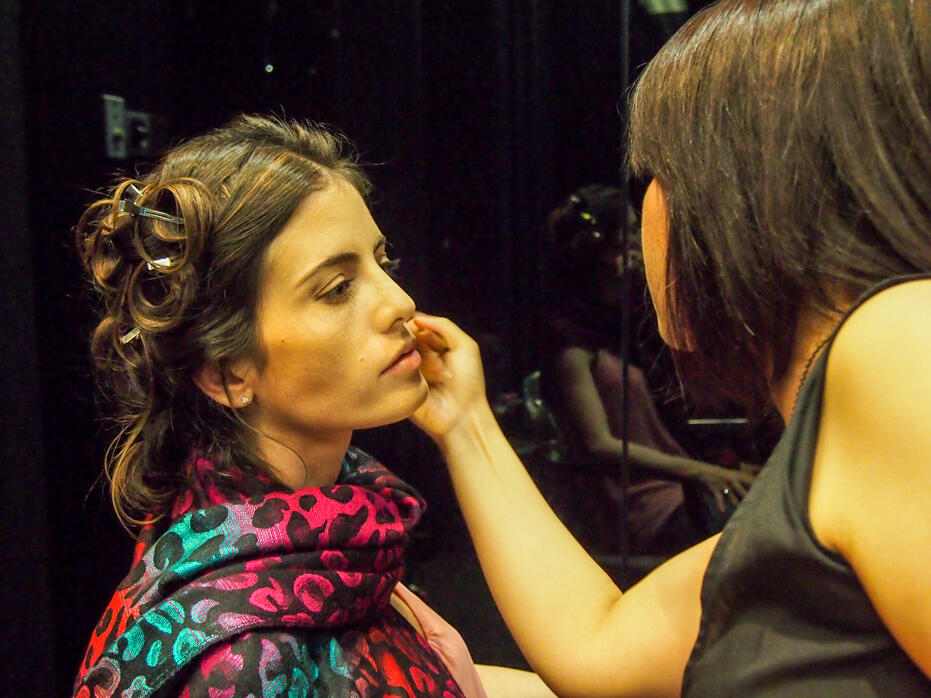 Everyone had their hair and make up done at Centro Hair Salon in Gardens.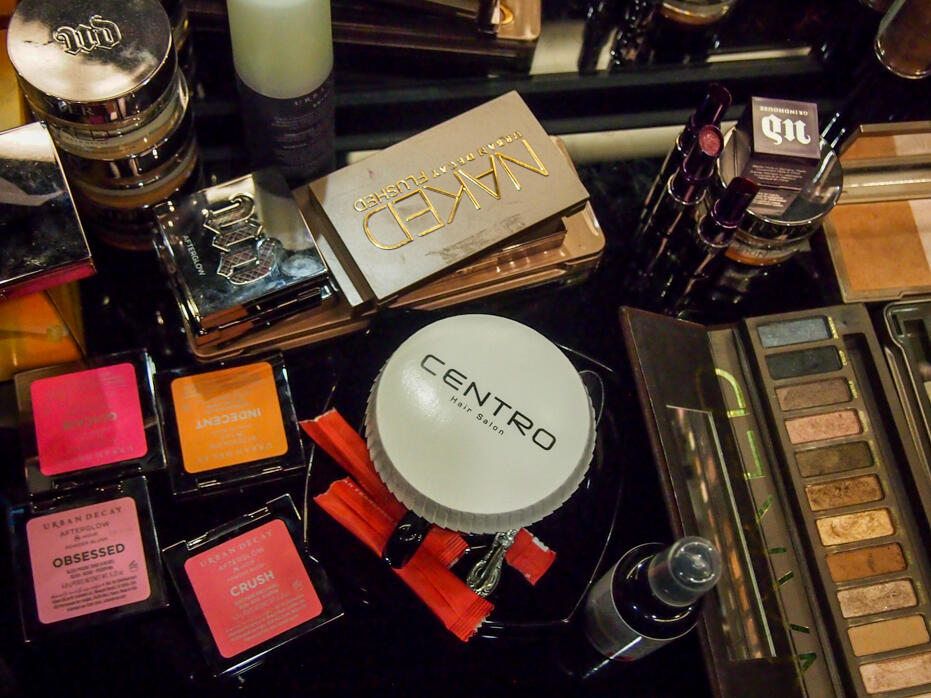 Make up was done by Urban Decay Cosmetics.
I am currently using their 'Crush' blusher you see in pic as my every day blush.
It looks like a daring pink but comes out lovely on the cheeks!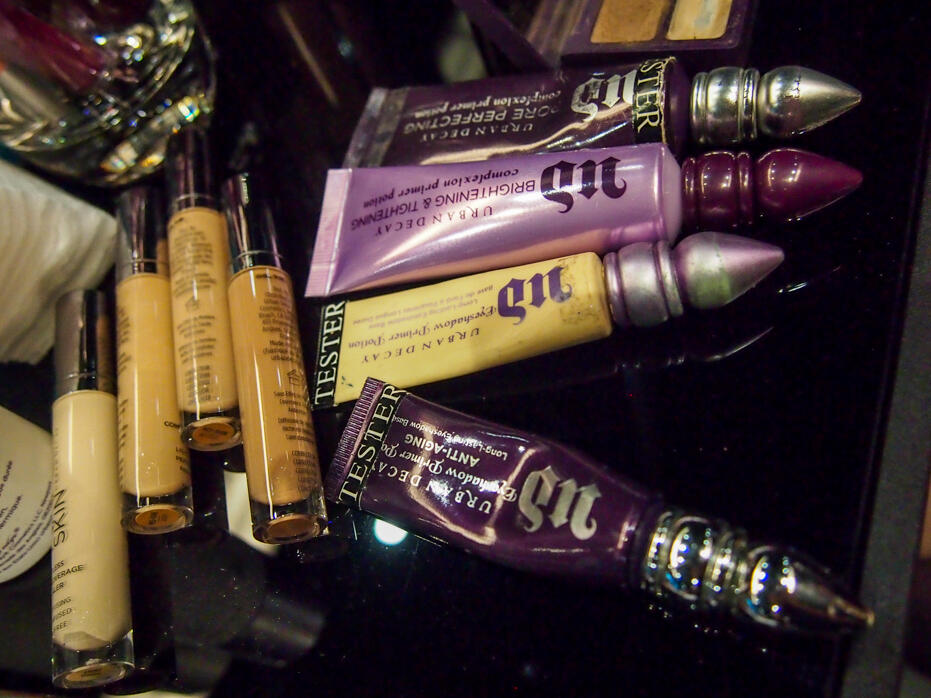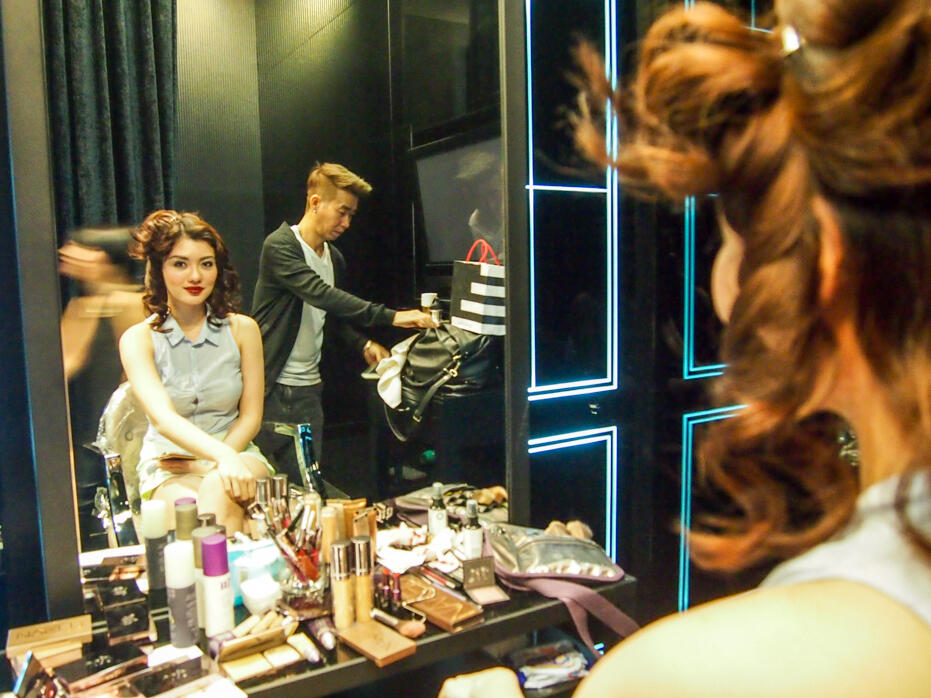 Miss Universe Malaysia 2013 Carey Ng aka care bear (cos she has big care bear eyezzz)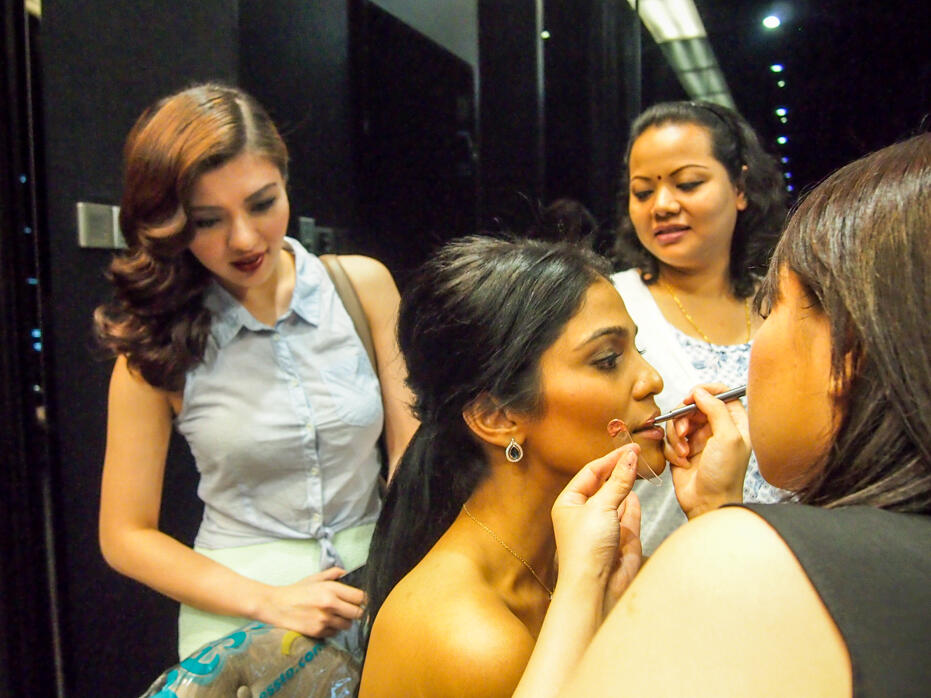 Miss World Malaysia 2010 Thanuja Ananthan.
I call her my giraffe. Because i love giraffes and i love her and they are both lanky and tall and oh you know what i mean.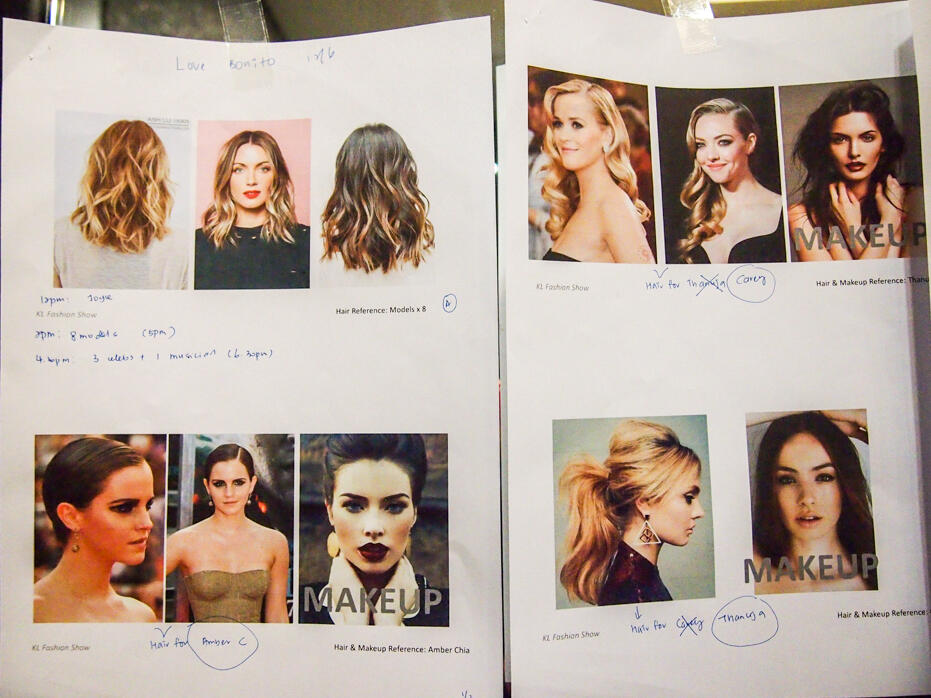 I got my hair and make up done too, and Centro Hair Salon were so diligent as to ensure i had a hair look despite my not being on the runway that evening! Power la.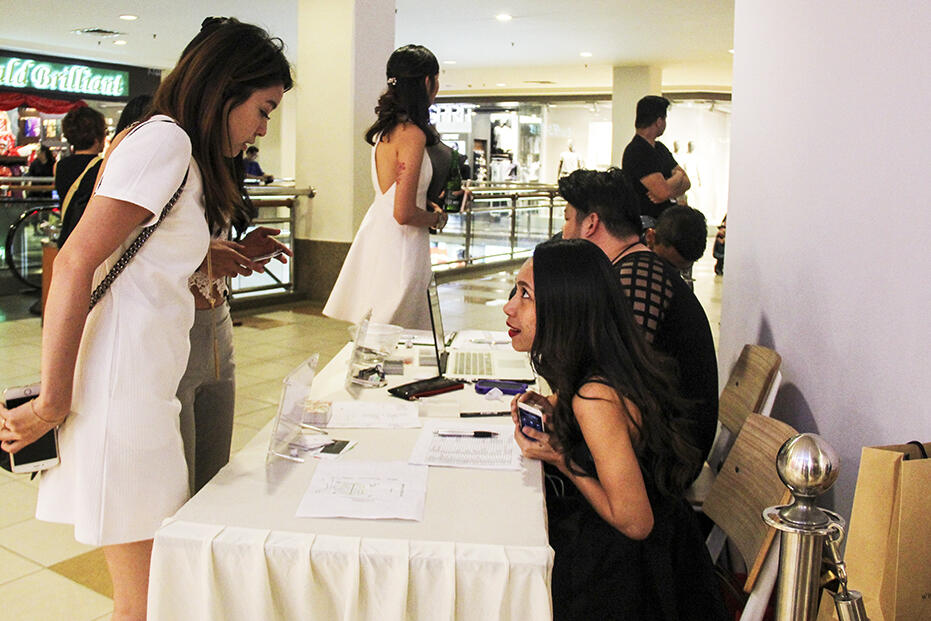 Registration started and i put on my calm face while getting the canapes and drinks to come out while greeting arriving guests… I really wish there was a machine to split myself up!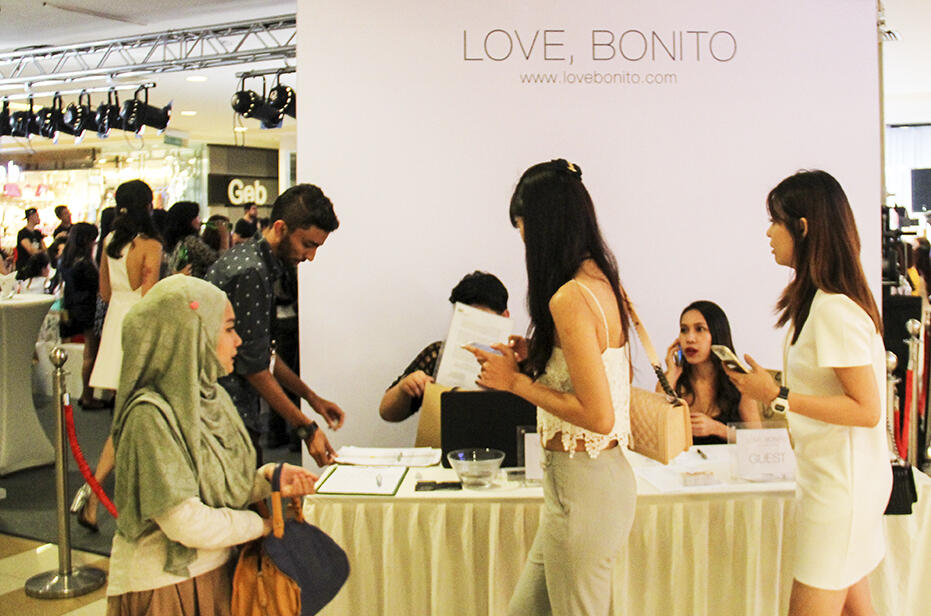 I didn't take these pix, obviously wouldn't have the time. Our designer Andrew did, thankssss!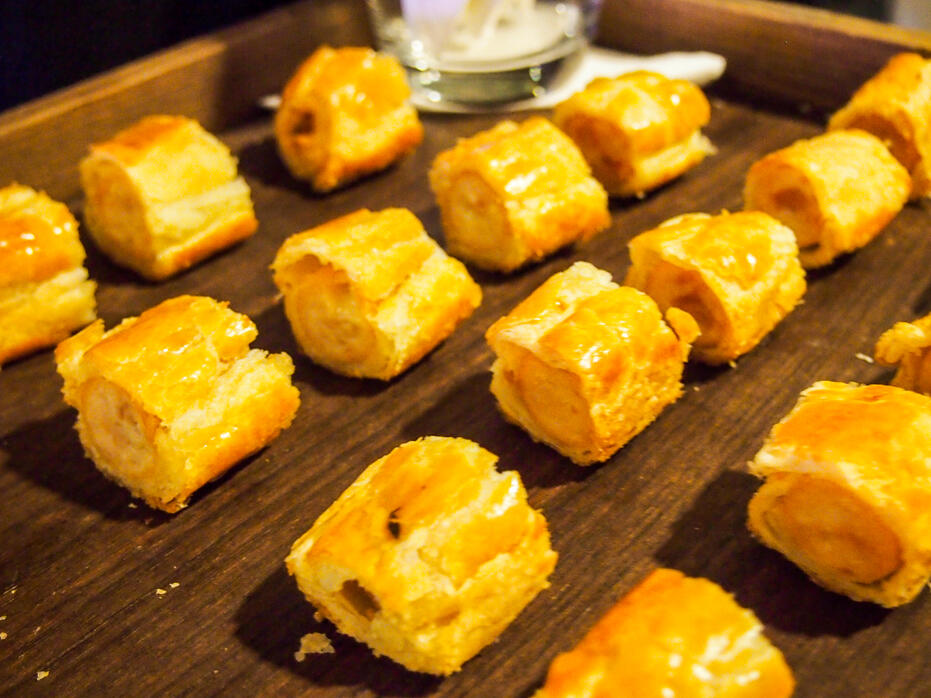 Canapes from Benquet by BIG, beer from Heineken, and wine from Boozeat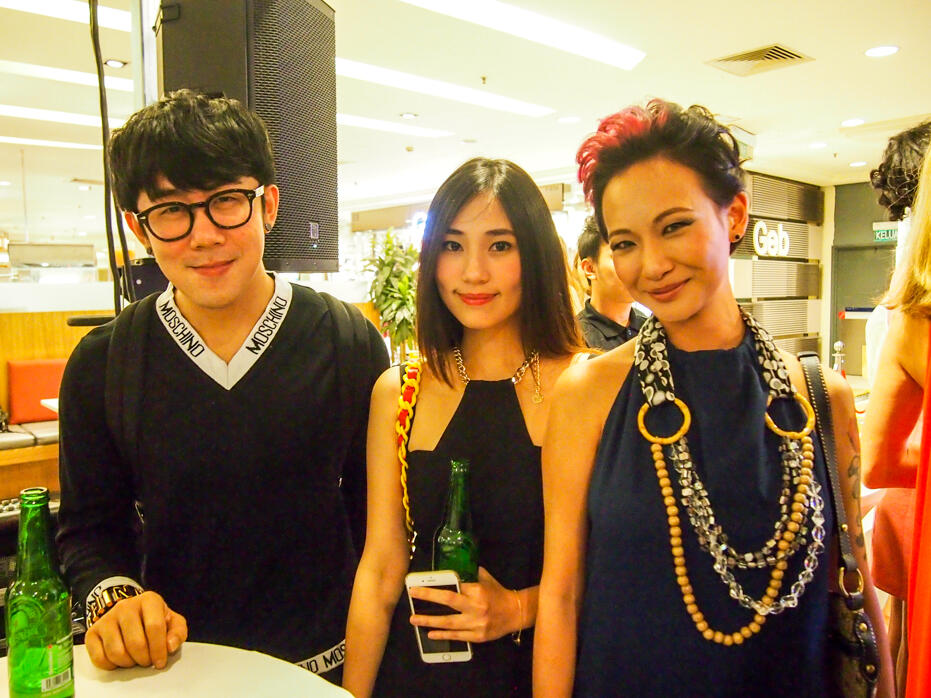 Joseph Germani and Alicia Tan.
It was so funny how i'd never met Alicia before the whole thing, but wanted her to come for it, emailed her an invite, and bumped into her in the dressing room of Dude and the Duchess boutique a week before the event when i was there for a fitting!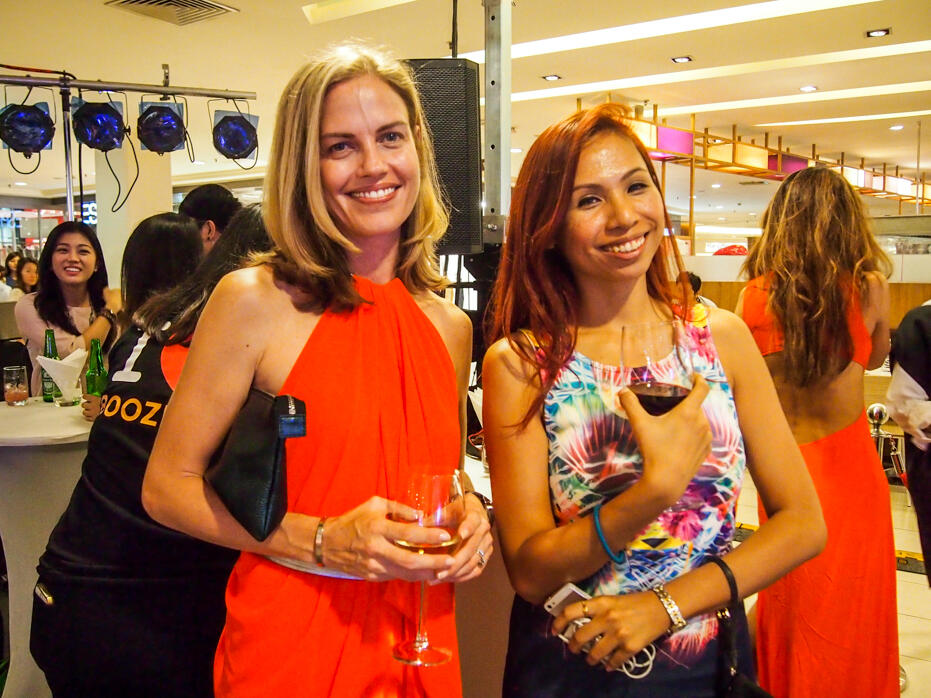 Erin from Glo, thank you for sponsoring the laser treatments!
Can't wait to try it myself when i'm back! I'll need it after all the sunshine i've been hiking under…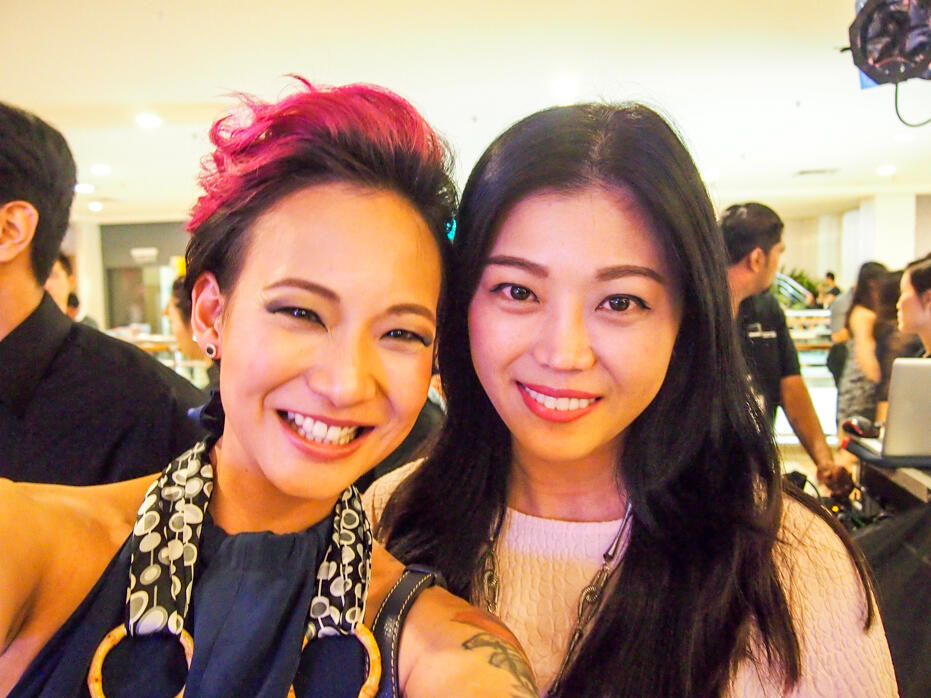 With blogger Sunshine Kelly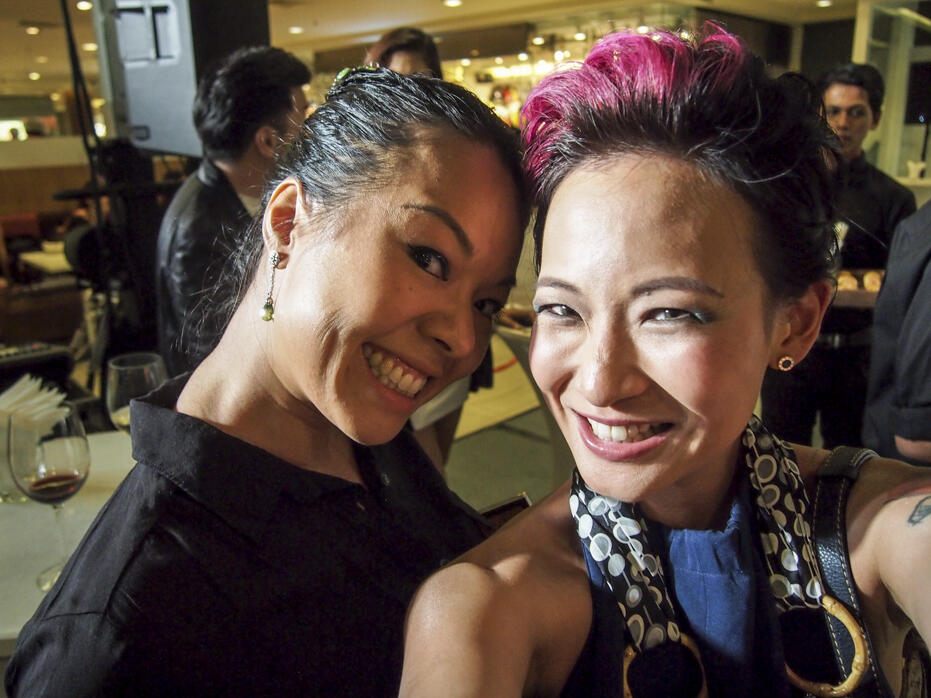 With Yan, whose Louboutins i hugged years ago, and who now runs a yoga studio! > yanyoga.com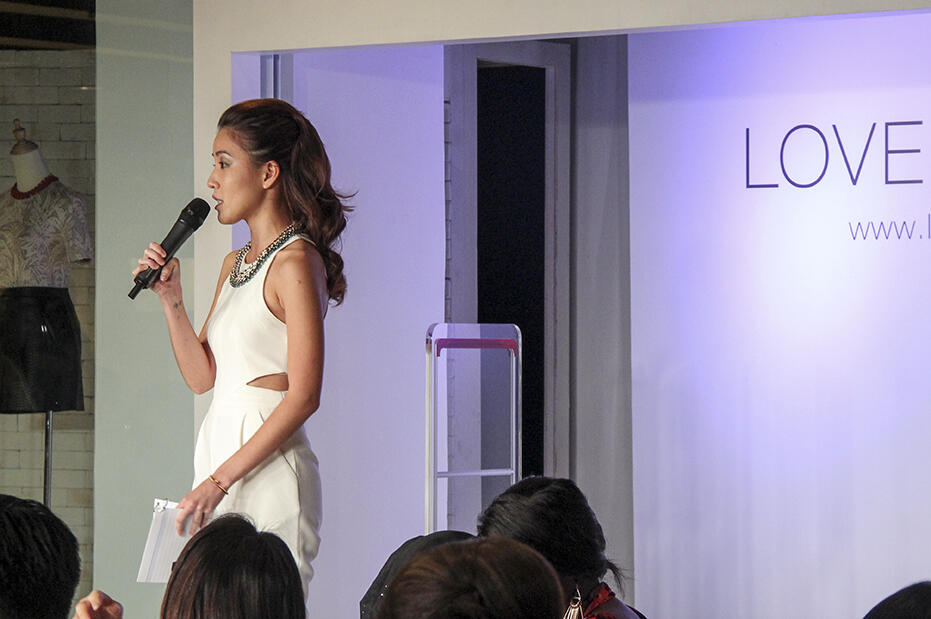 Former 8TV Quickie host (she just filmed her last show the other day) Megan Tan emceed the event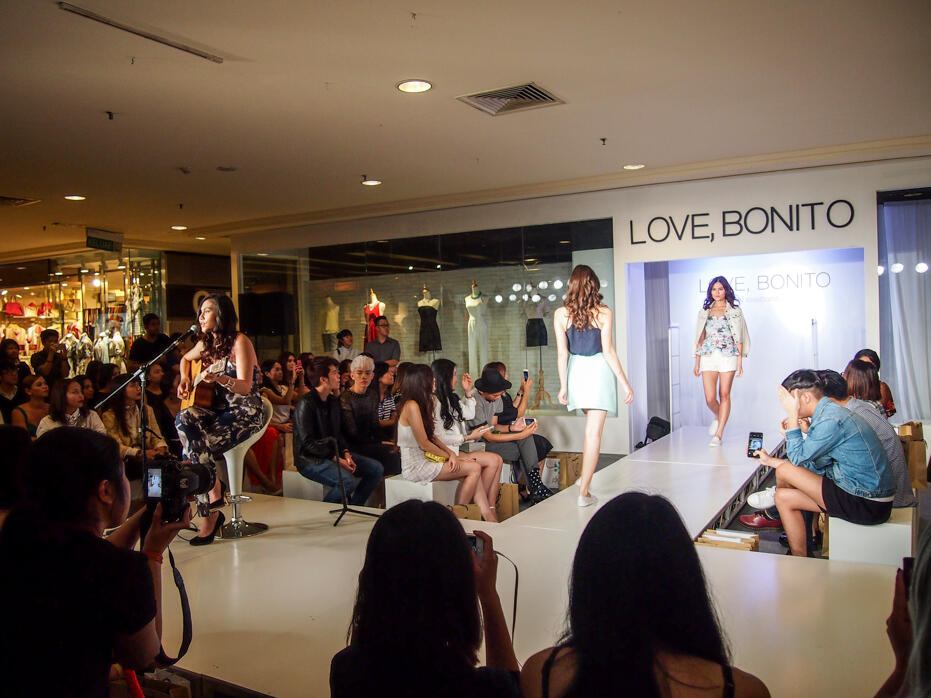 Singer and songwriter Meliha Faisal performed on stage as the show started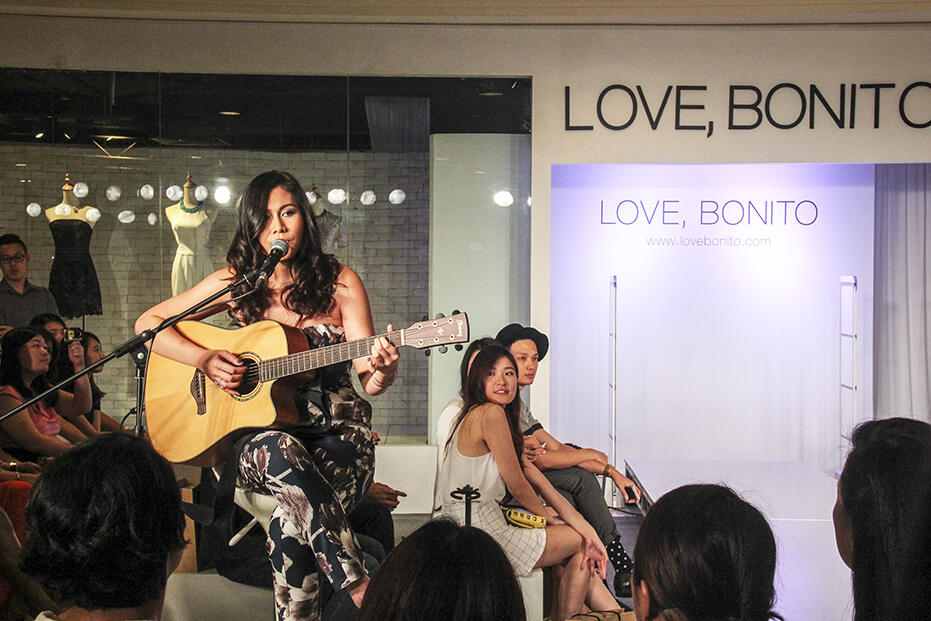 It was my first time meeting and working with her, and i thought she was SO pretty when glammed up for the show! Well done Meliha!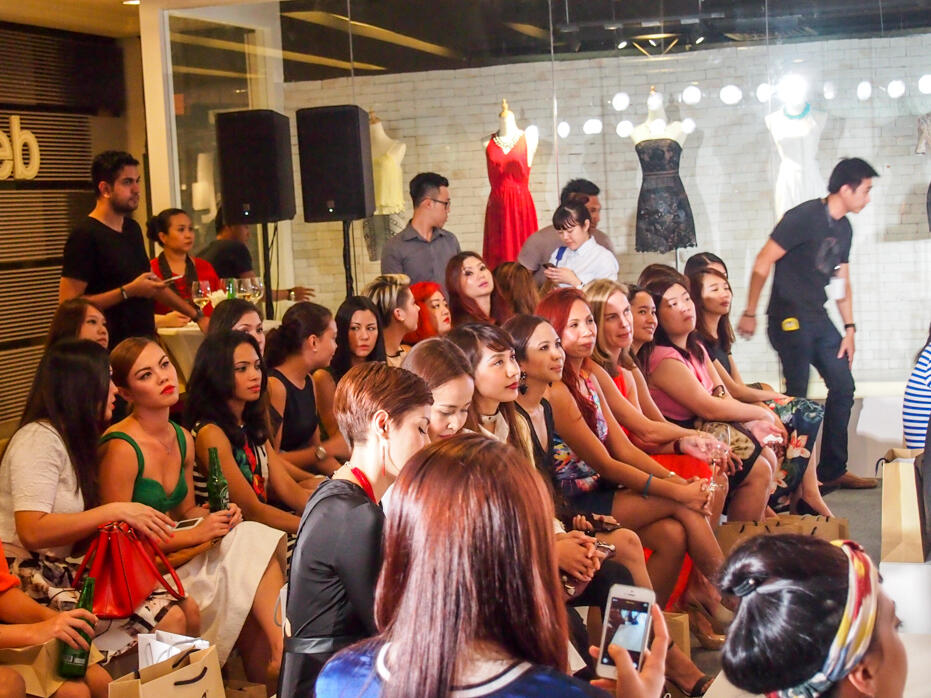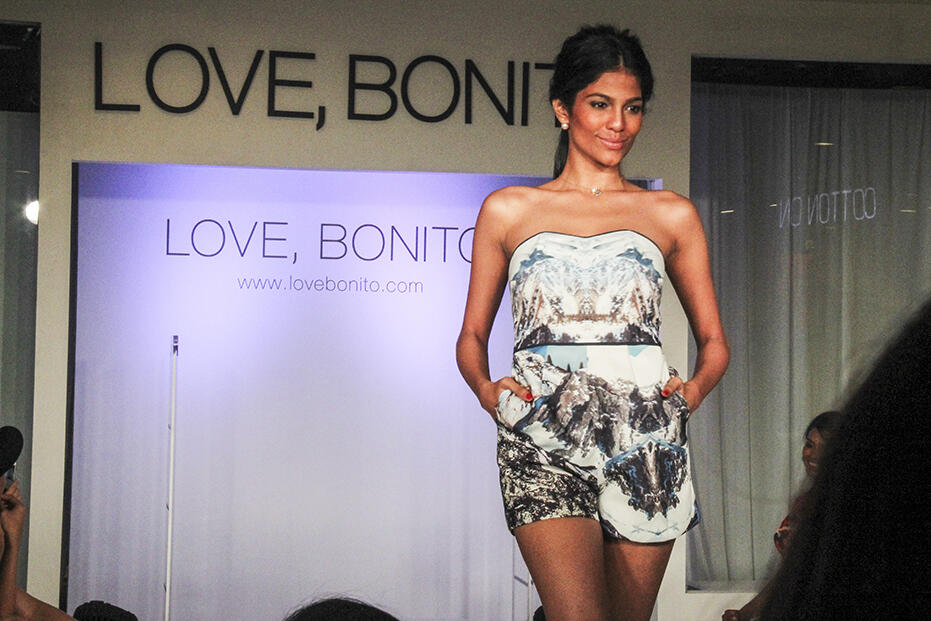 Thanu looking awesome.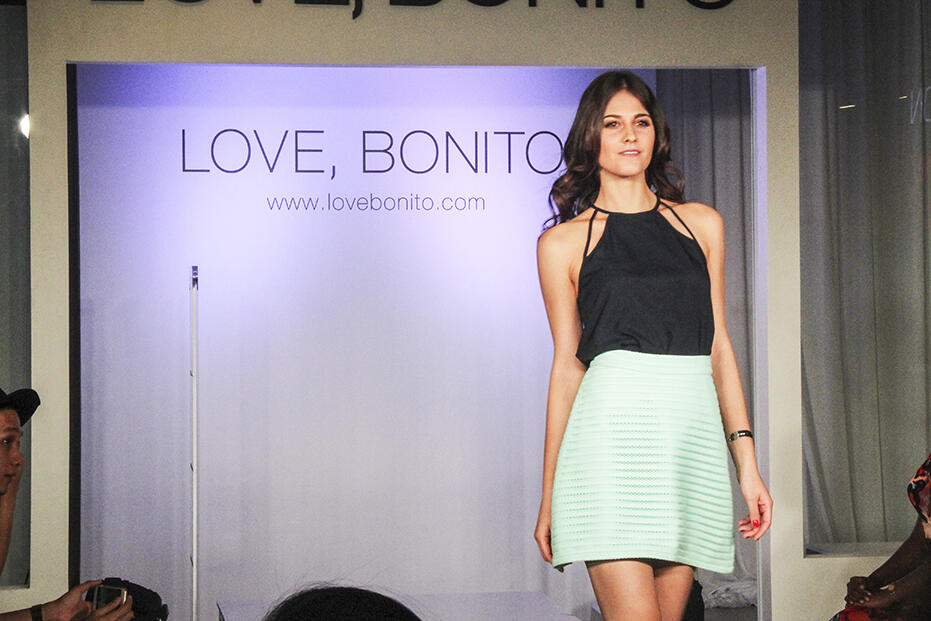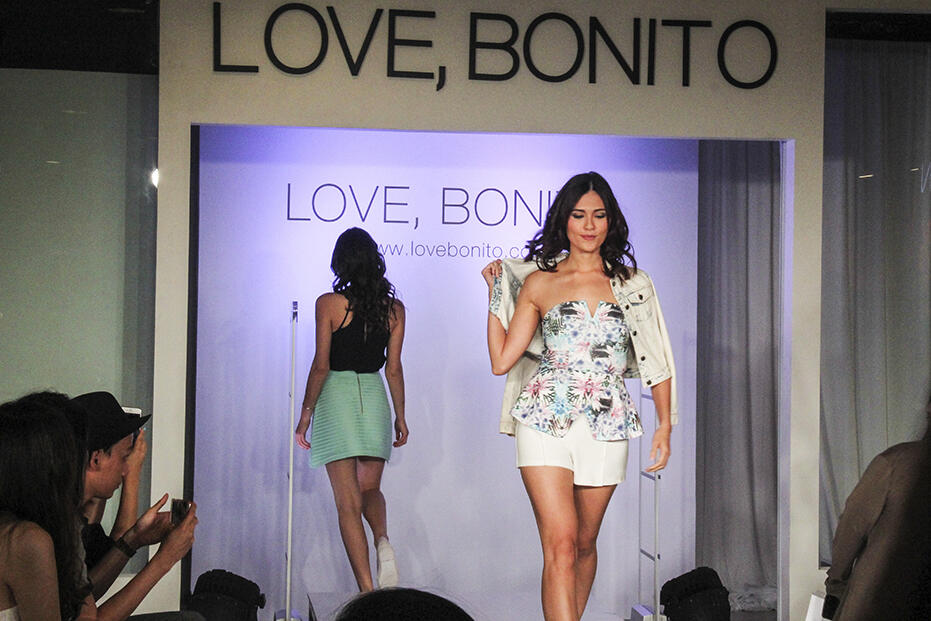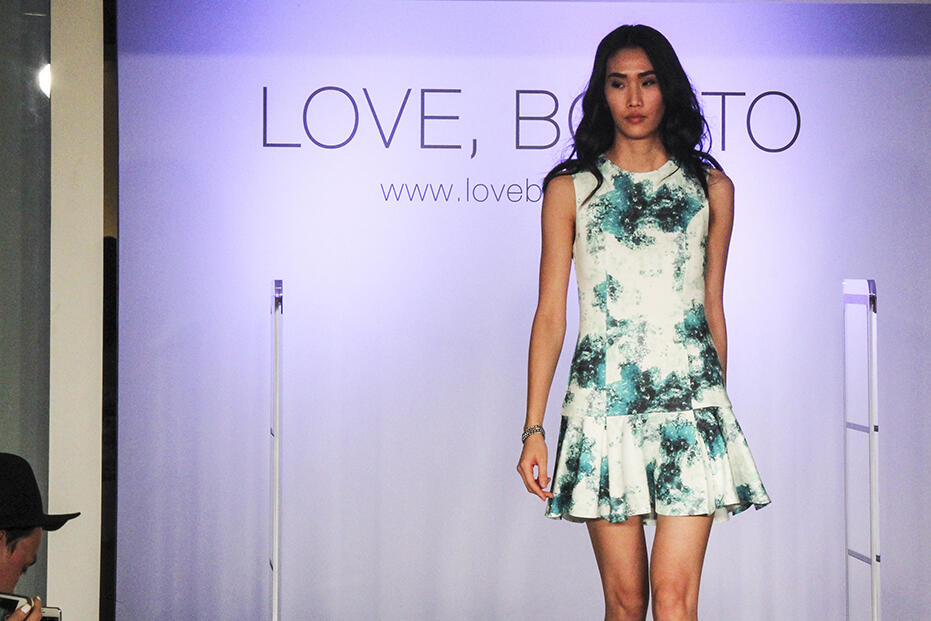 I wanna get this drop waist green dress…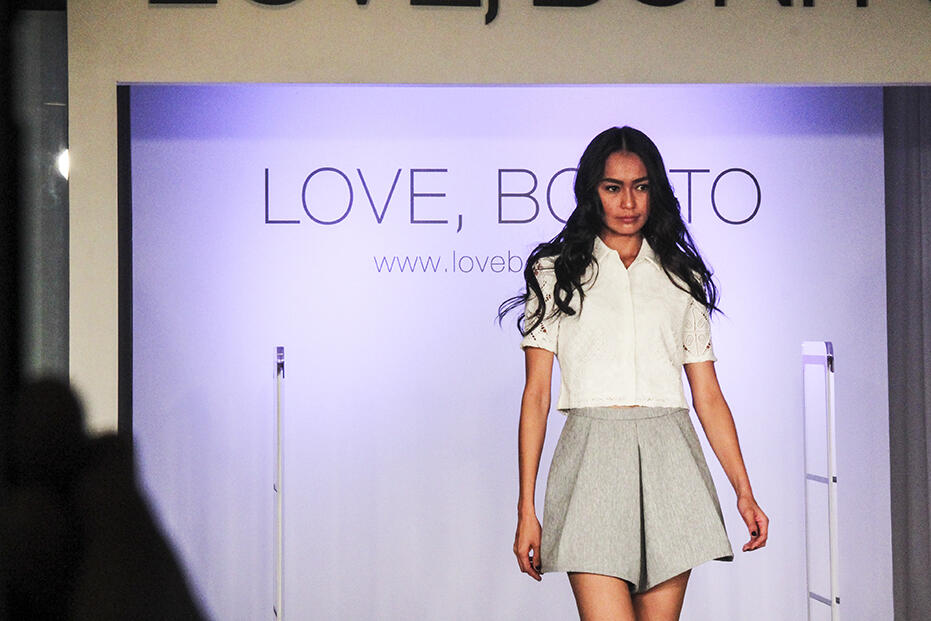 I have these grey skorts, worn them numerous times… may have to take a break from over wearing it!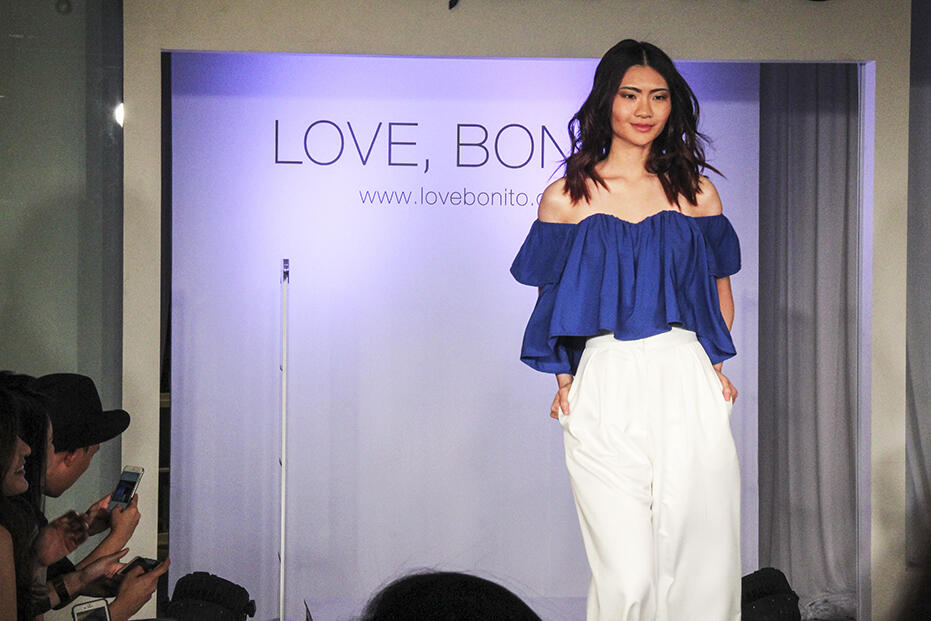 I have this off-shoulder corset top in powder blue!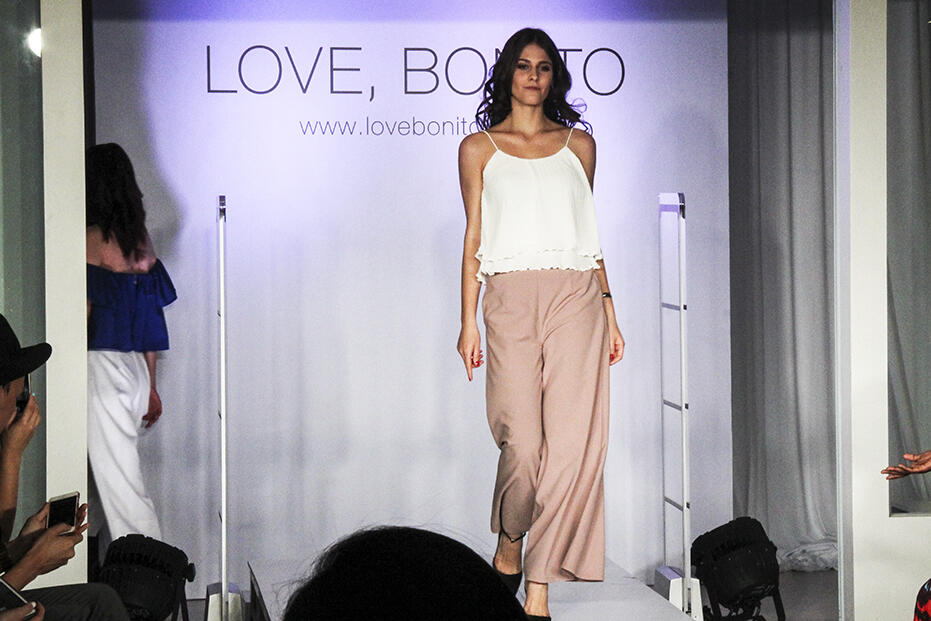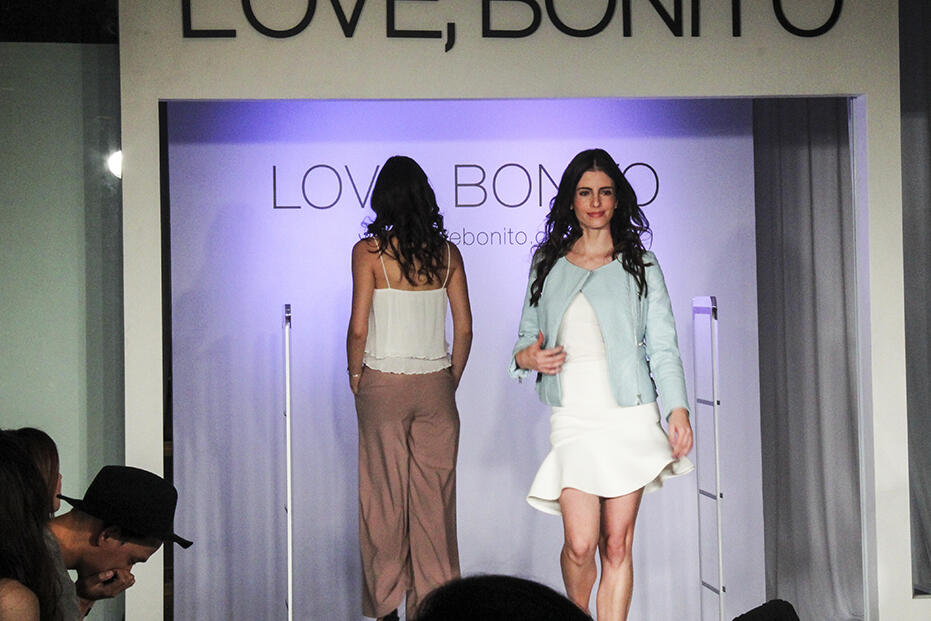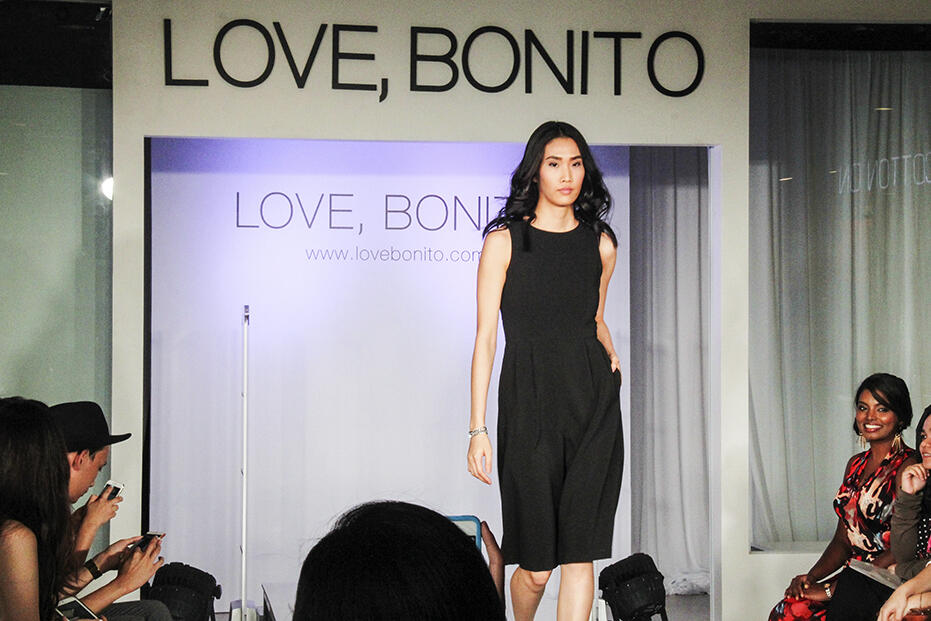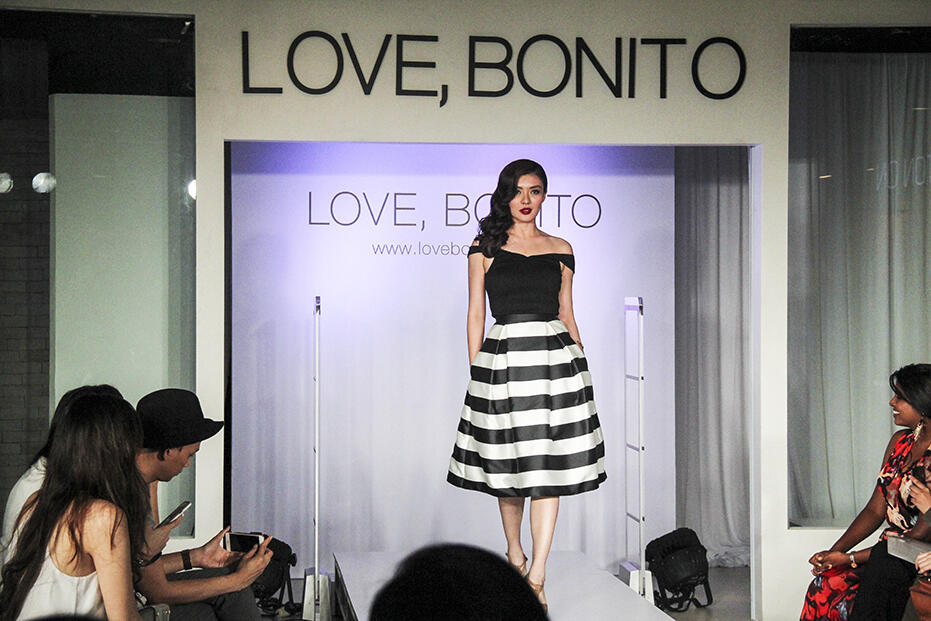 Carey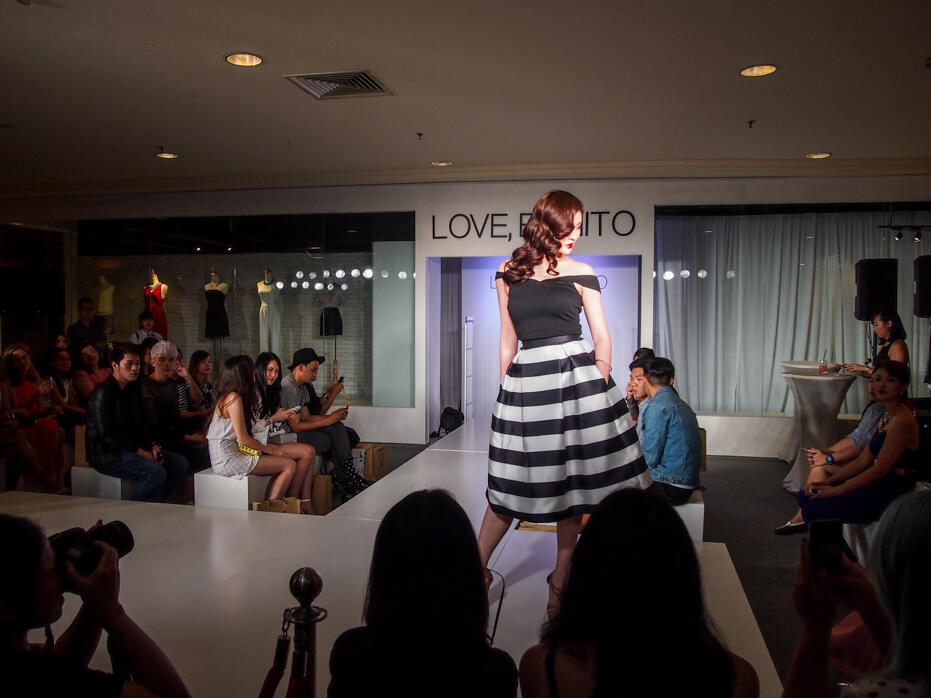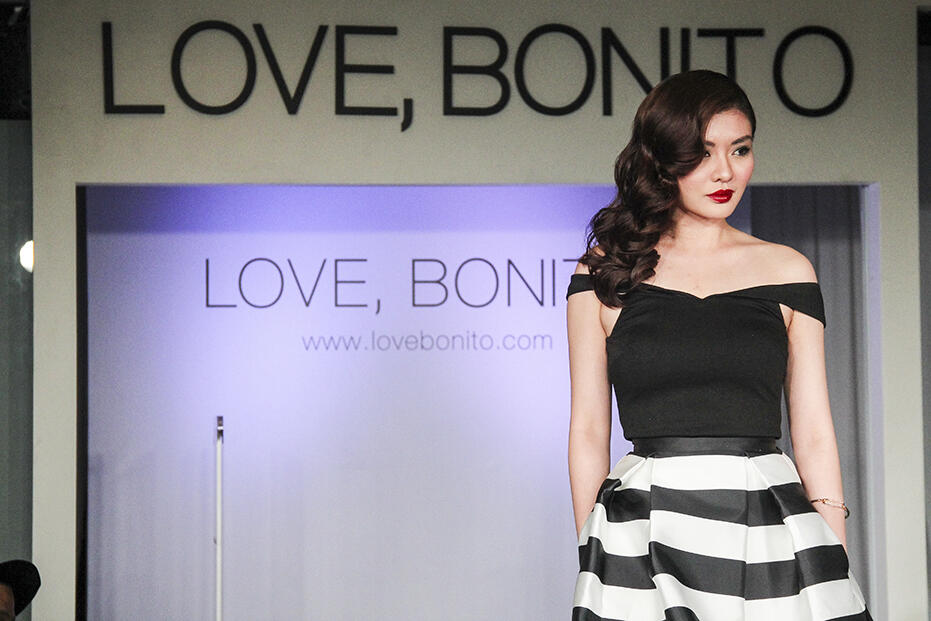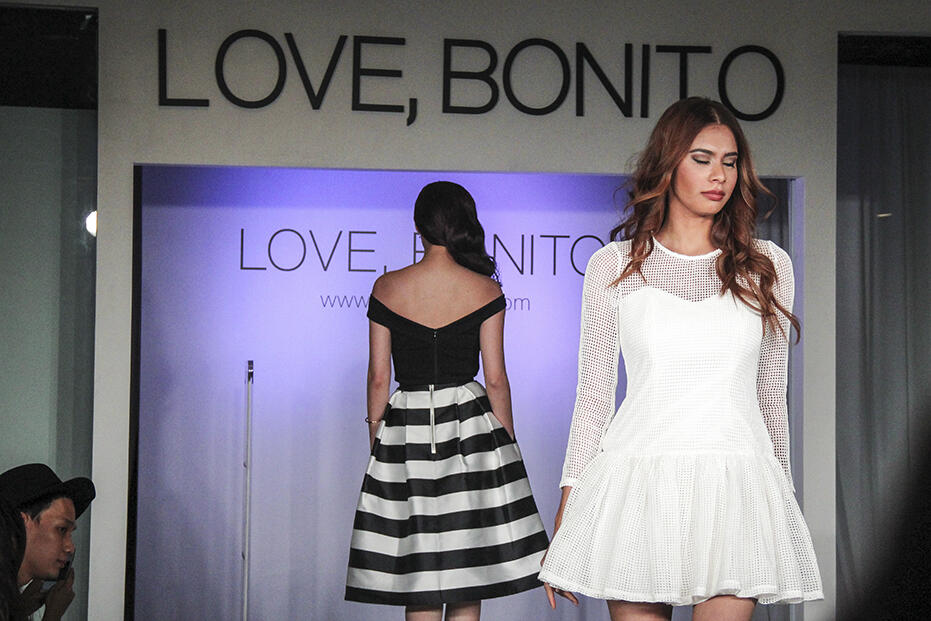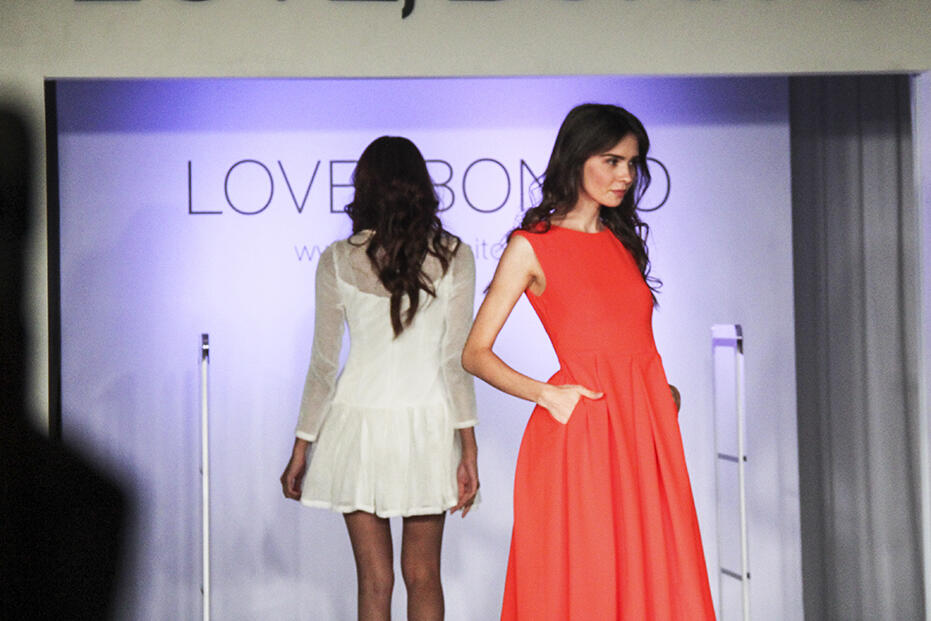 Marina!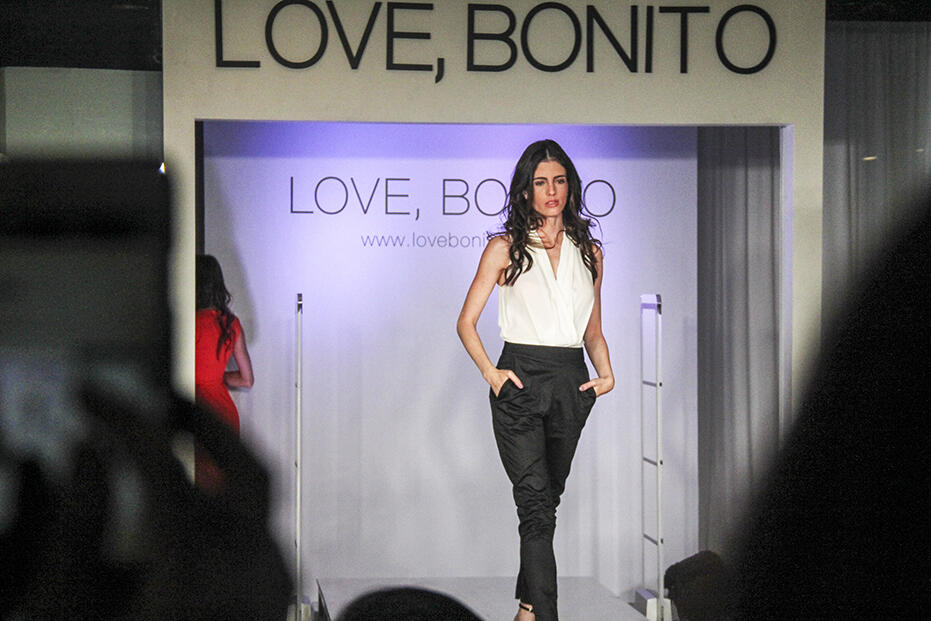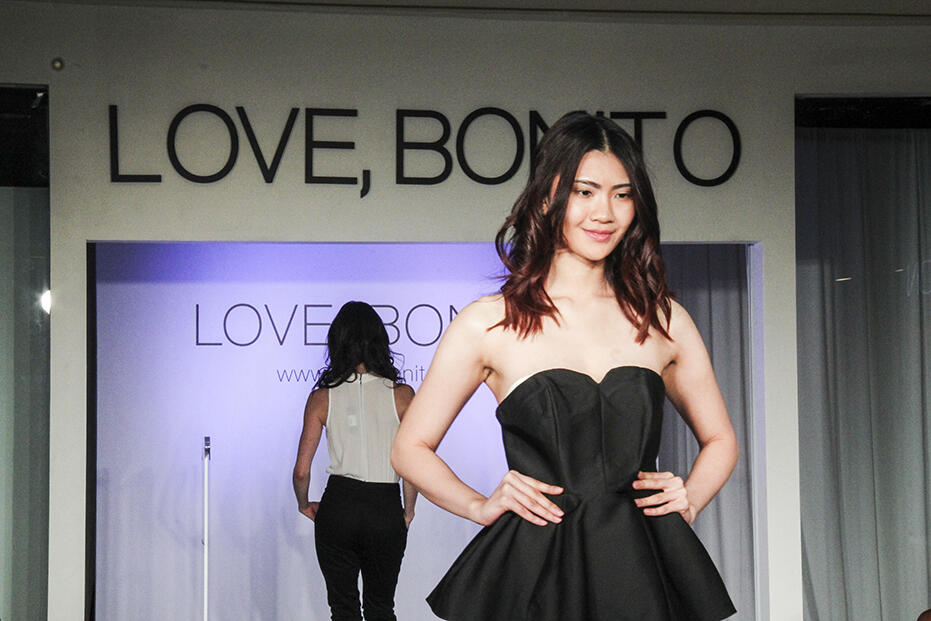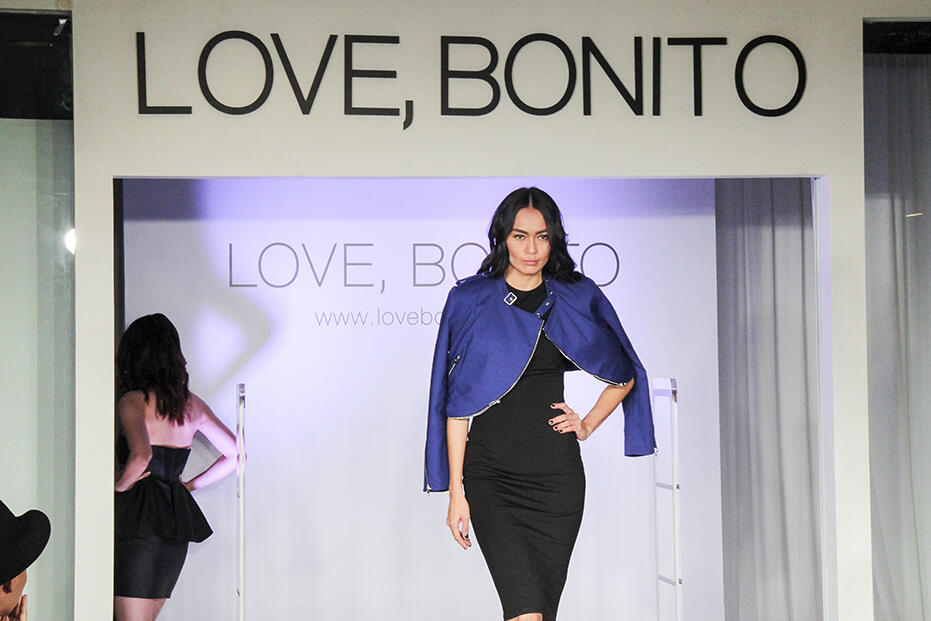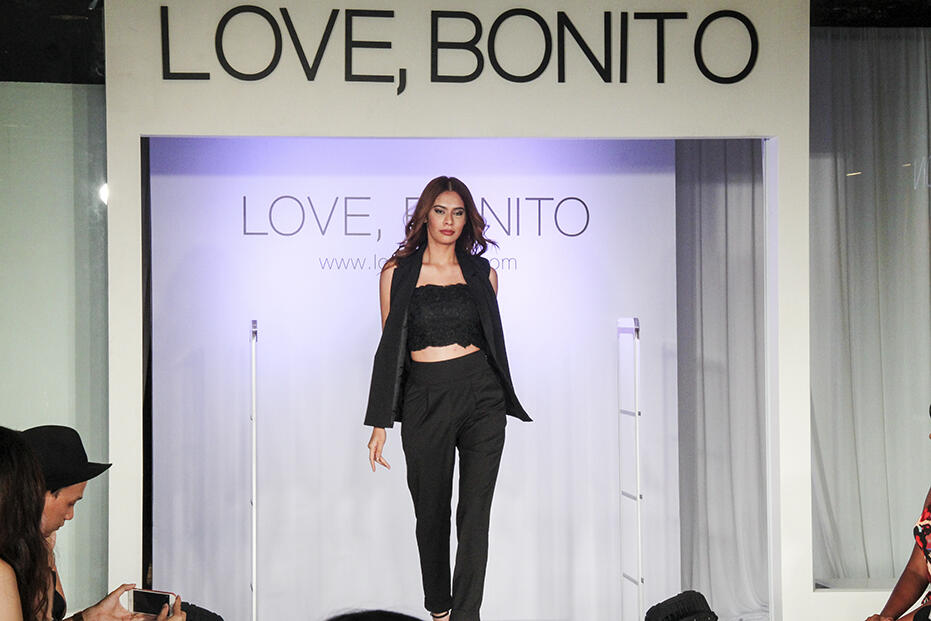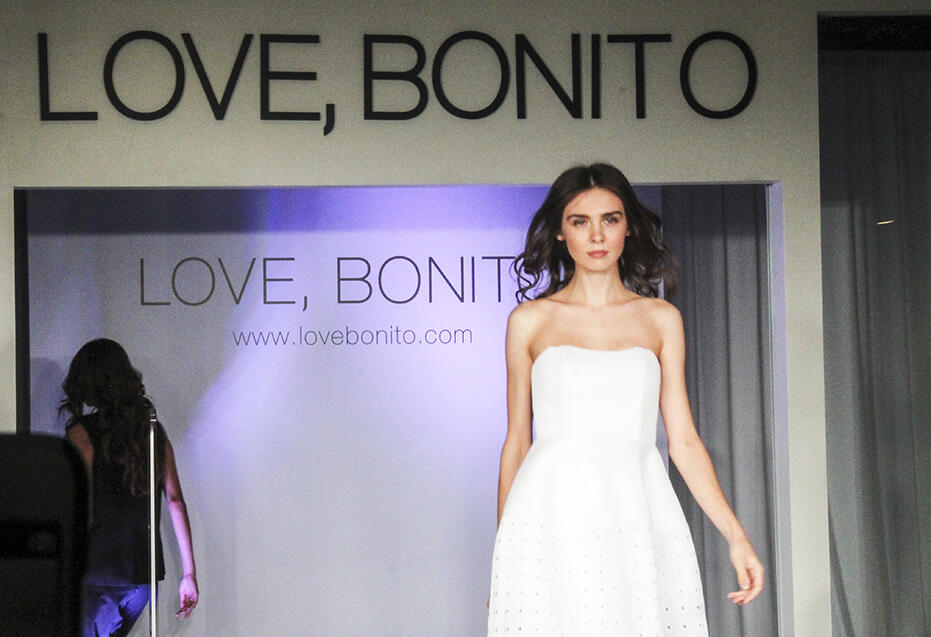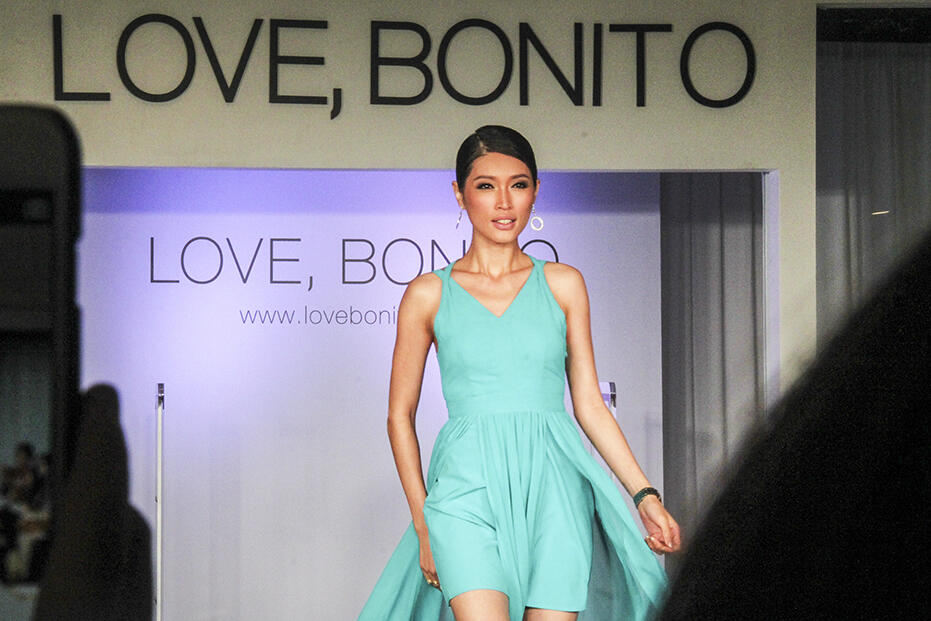 Malaysia's supermodel Amber Chia. I'm so glad she was available to be involved that day! Her schedule is nuts like you wouldn't believe.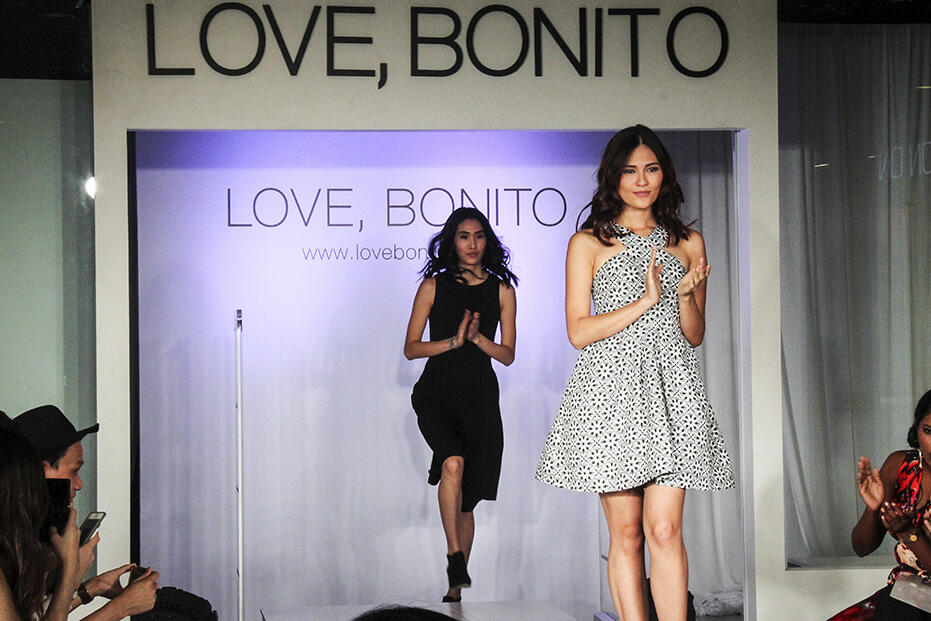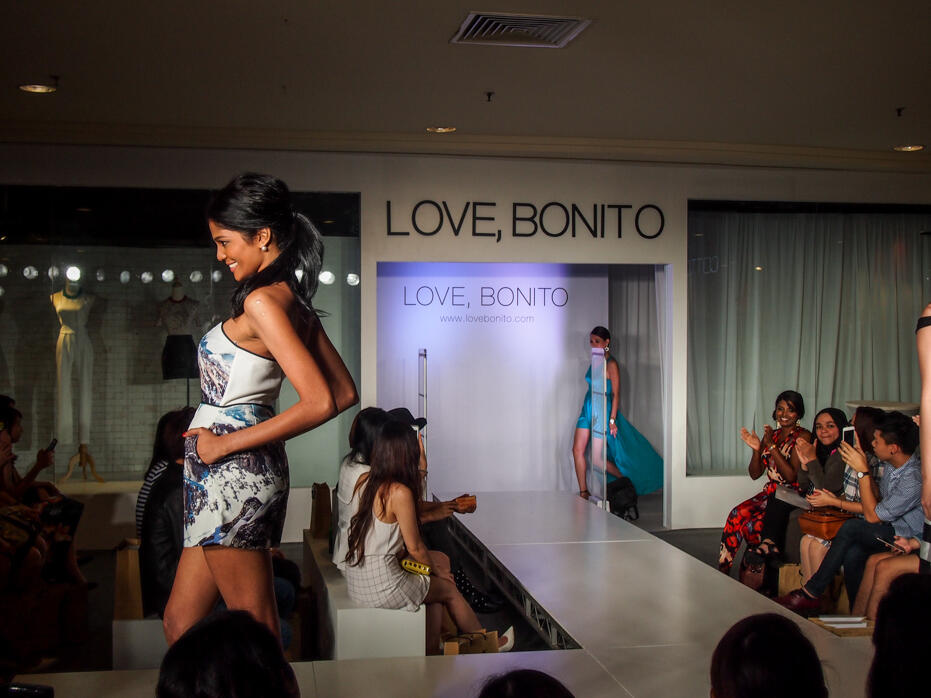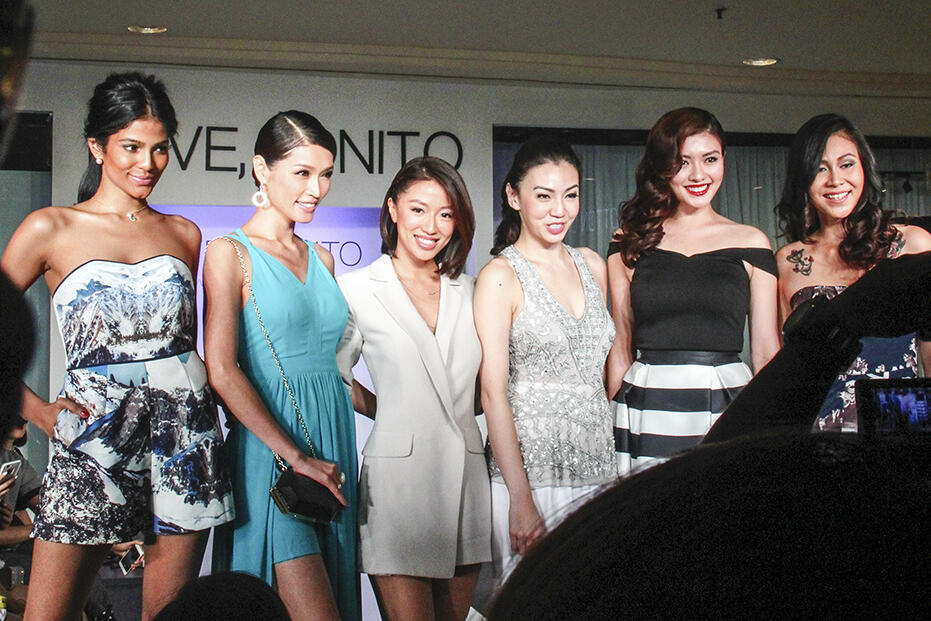 Our four chosen celebs with the two founders of Love, Bonito in the middle – Rachel Lim and Viola Tan.
L-R: Thanu, Amber, Rachel, Viola, Carey, and Meliha.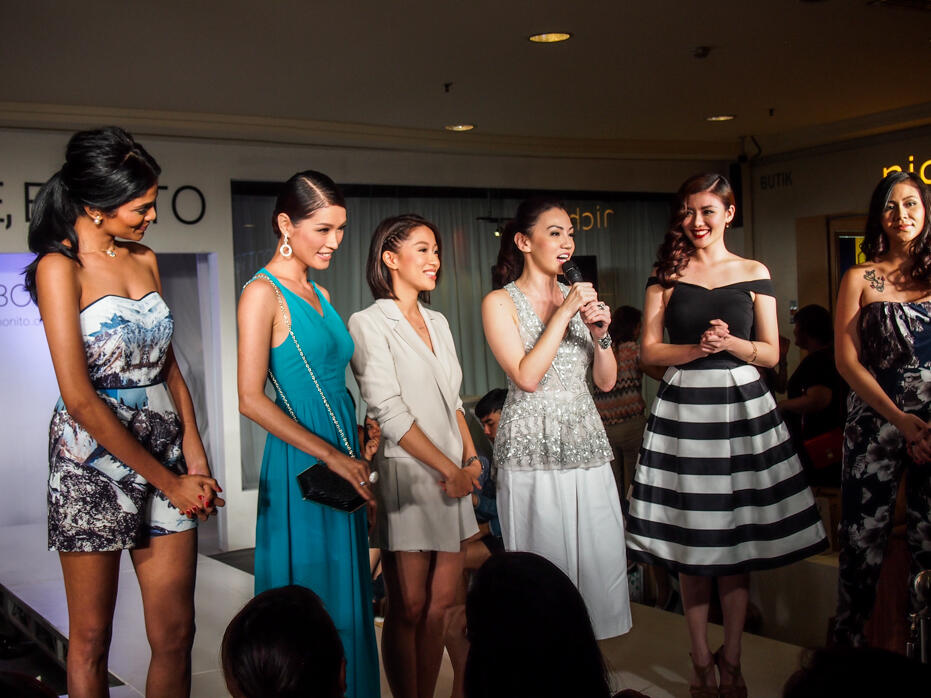 Viola: "Since establishing our first pop-up store only eight months ago, we've been overwhelmed by the response and immense support from women in Malaysia. This has definitely given us the confidence to make the leap into investment of a permanent outlet here. We feel so at home here in KL!"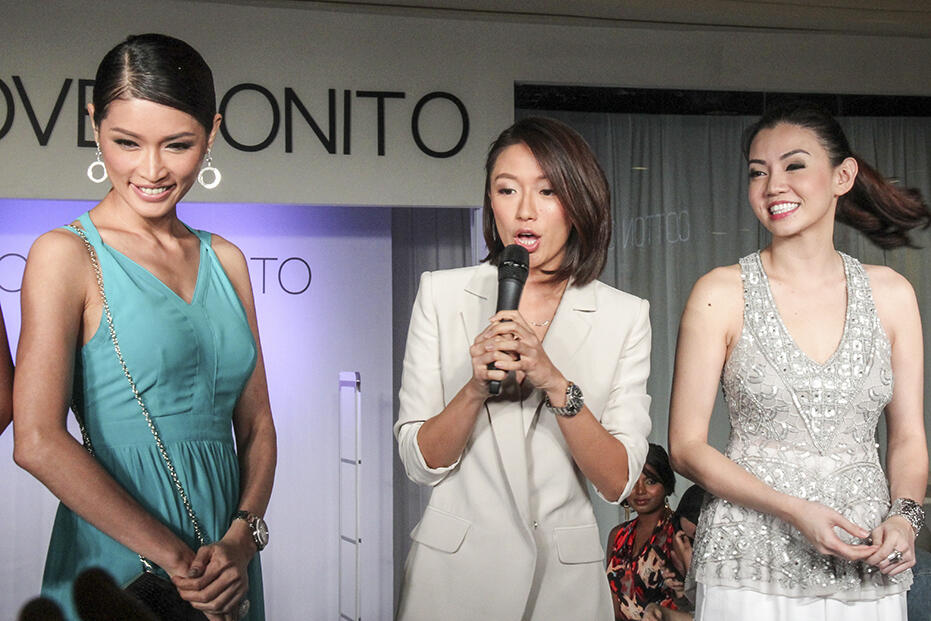 Rachel: "Malaysia was our first real foray outside of Singapore and it has been a tremendous springboard to our regional expansion. Our experience thus far has been an inspiring one and we're very excited about growing our presence here, starting with the Mid Valley Megamall store."
Congrats girls!!!!! So impressed and excited by how you guys have grown and continue to grow… #girlpower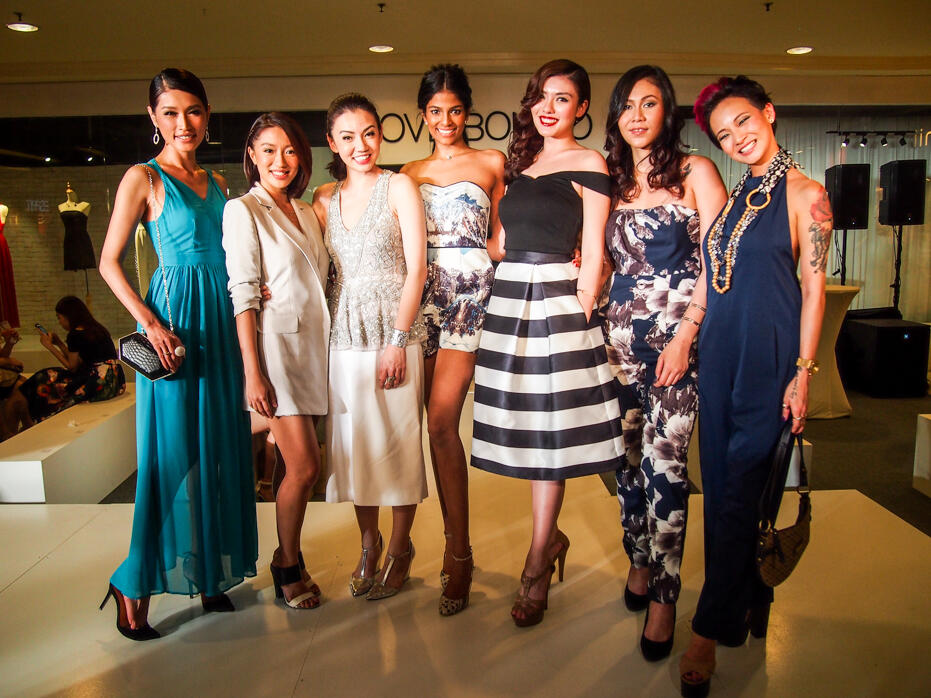 Amber, Rachel, Viola, Thanu, Carey, Meliha, and me!
My bareback jumpsuit is from Love, Bonito… of course!
Some of the guests… okay i'm gonna try to name everyone but don't kill me if i don't remember (sigh)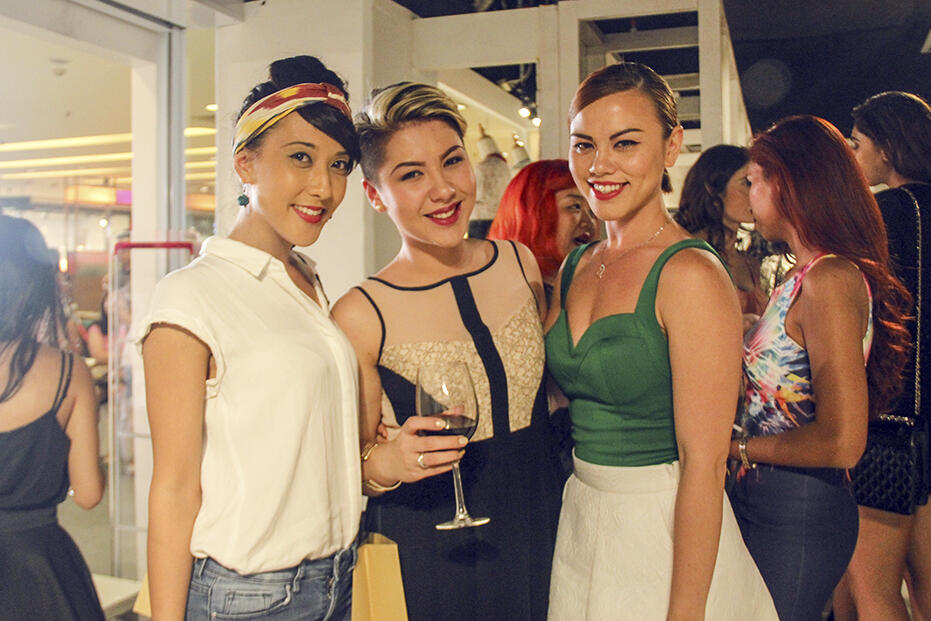 Capital FM producer and host Isabel, Ashley, Pamela Chong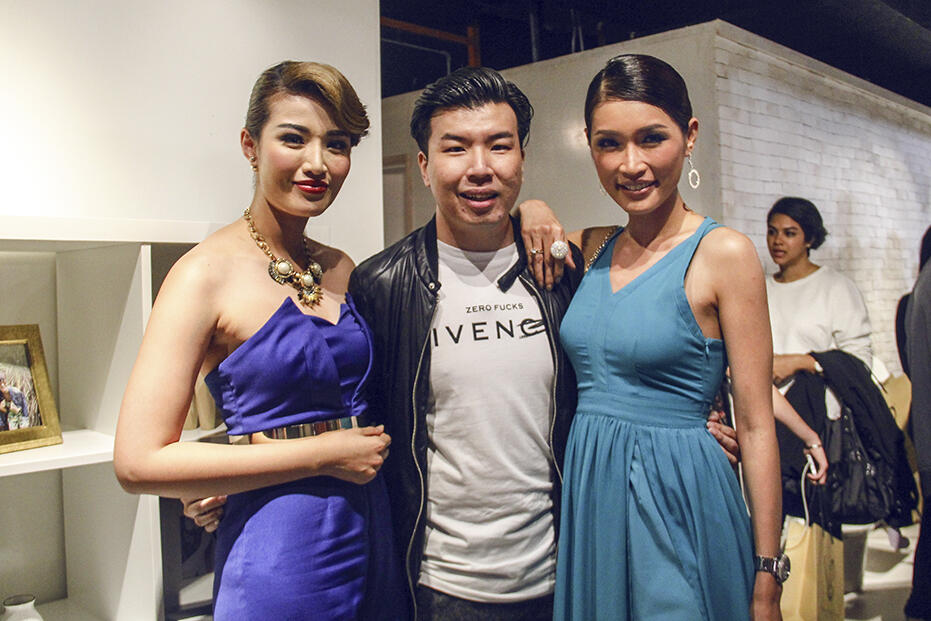 Singer Soo Wincci, artiste manager James Tan, and Amber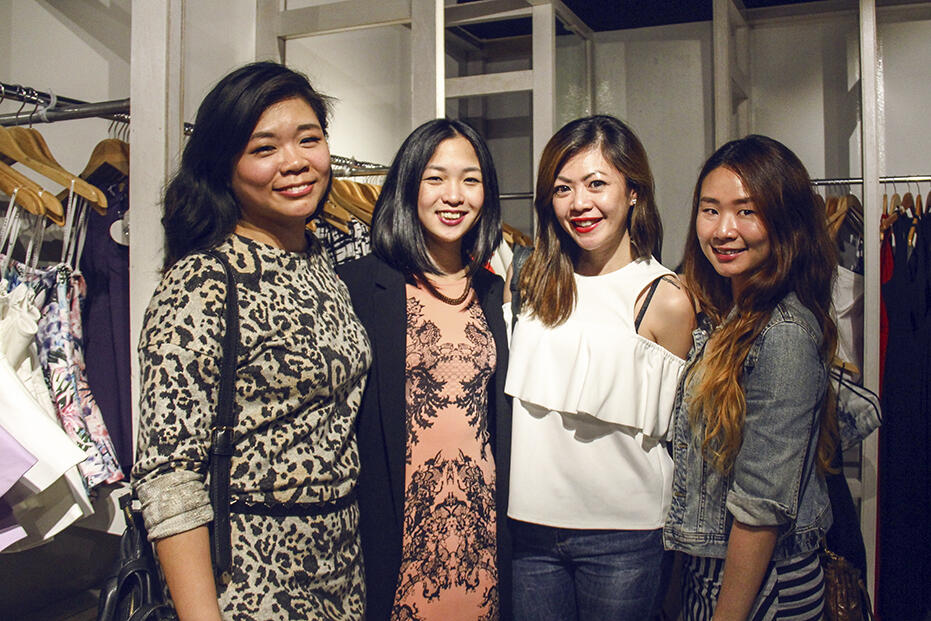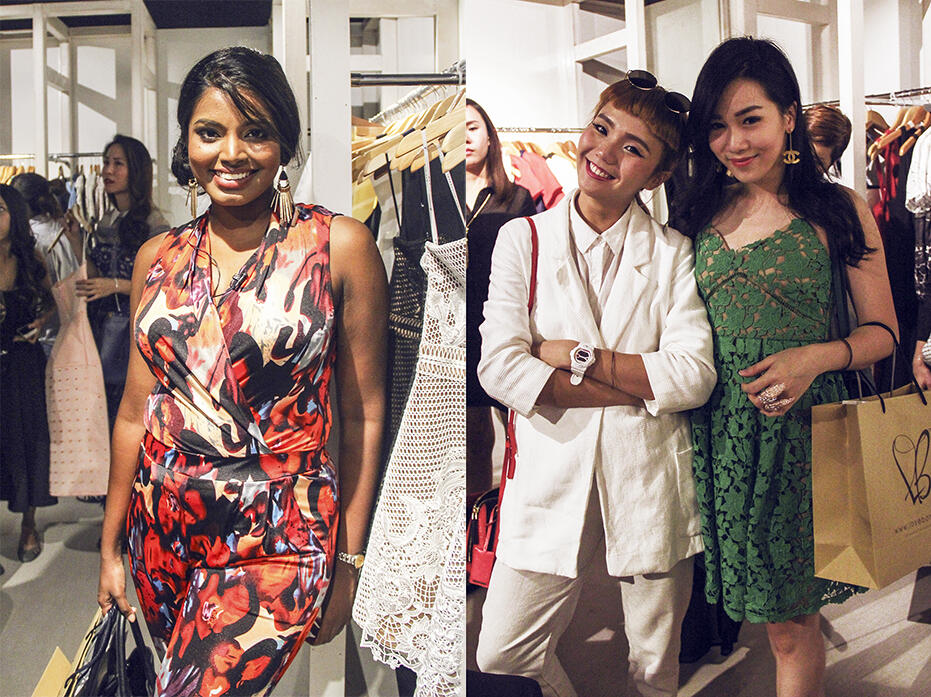 Blogger Kittie Yiyi in white suit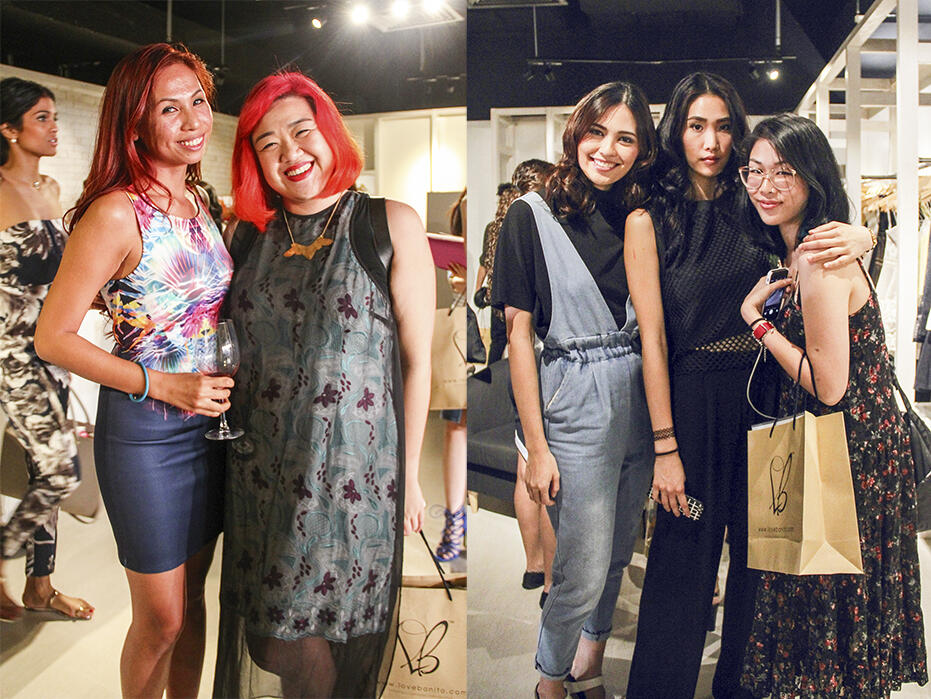 Bihzhu recognisable with her red hair, Zoe of Tongue in Chic on far right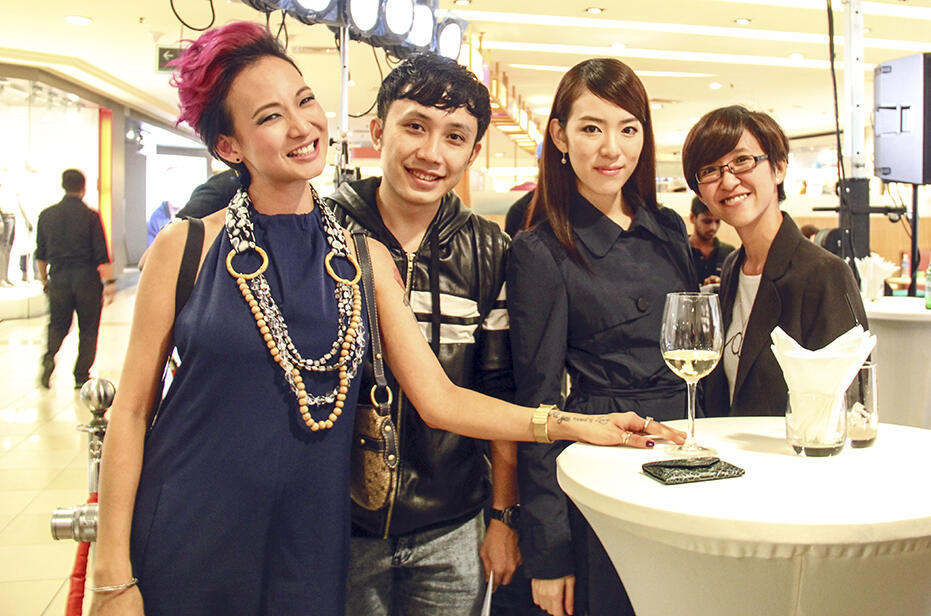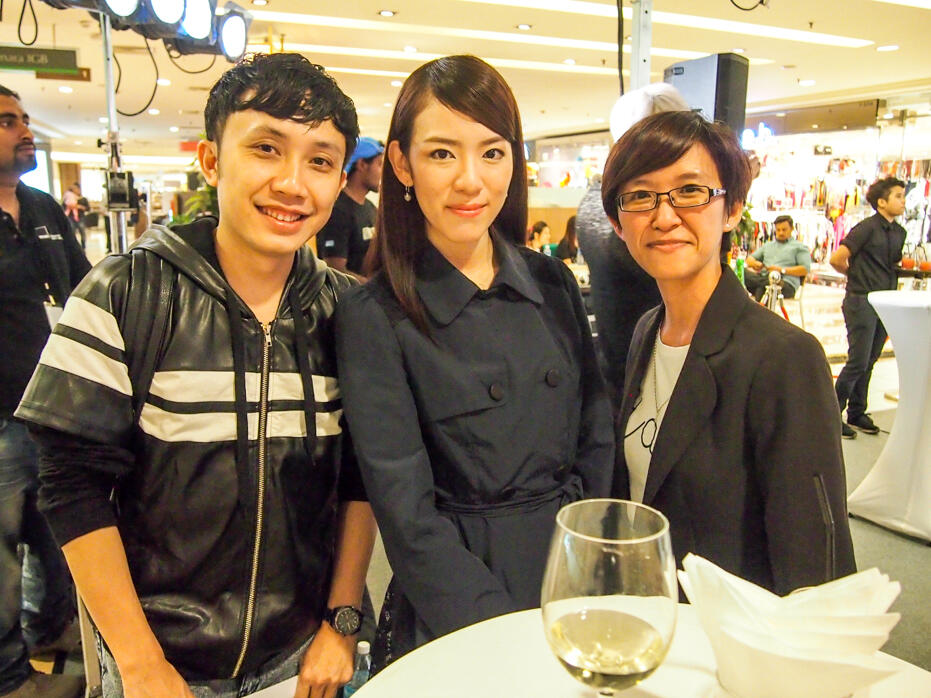 Stannis and Pamela from OCM Entertainment, and actress/singer Ruby Yap in middle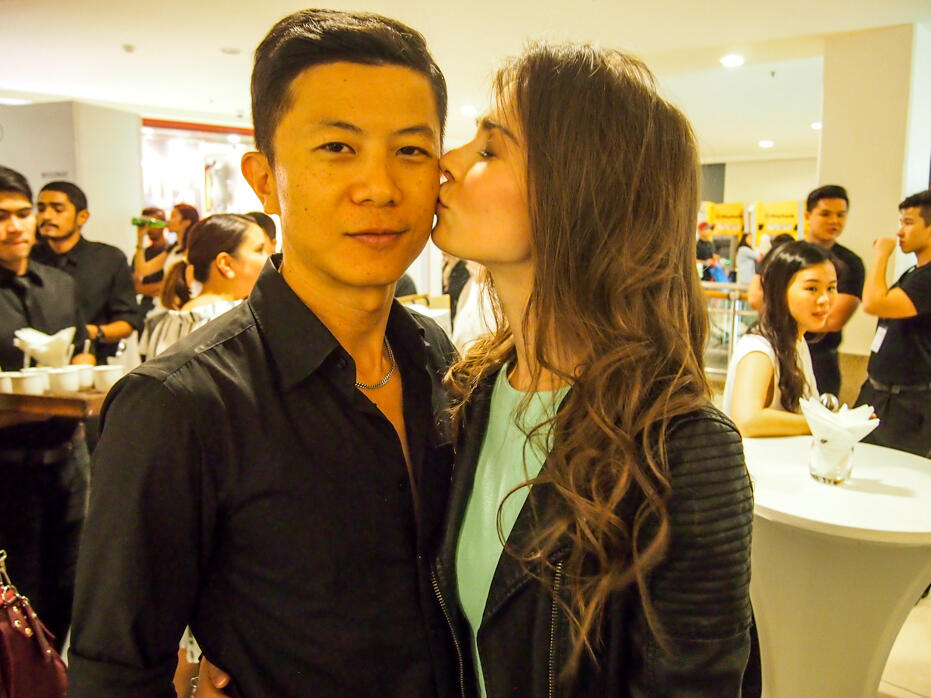 Vince and Marina (who modeled in the show)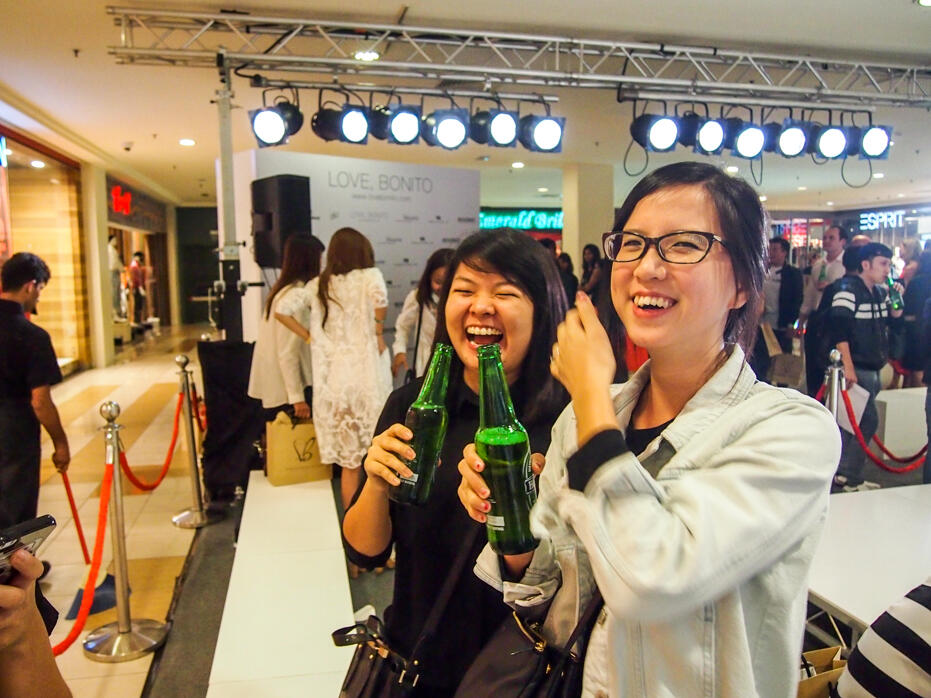 Charmaine and Nicole, the Love Bonito team in SG!
Congrats for pulling off a fashion show in Jakarta just two days prior to this!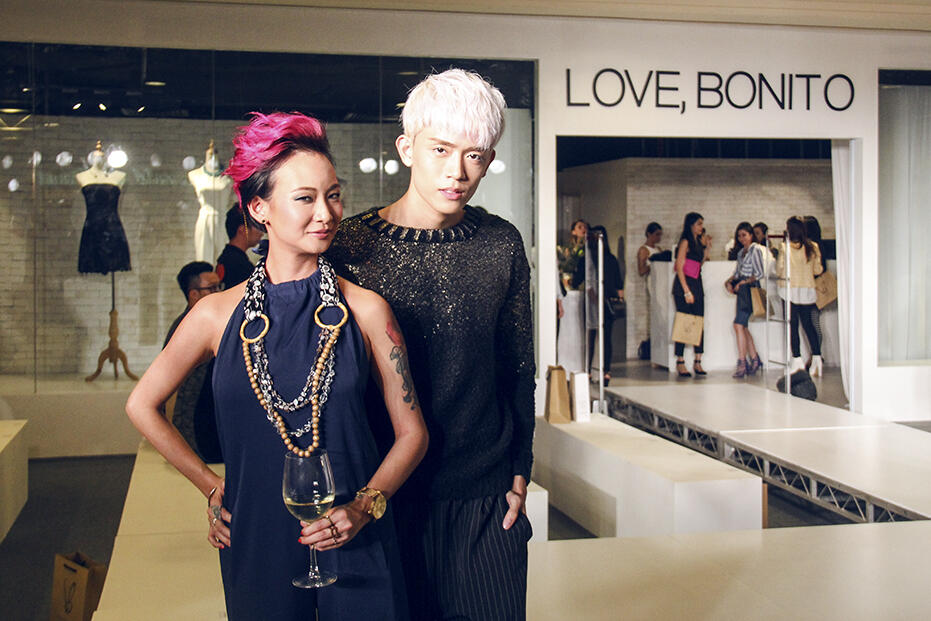 With fashionista Brian See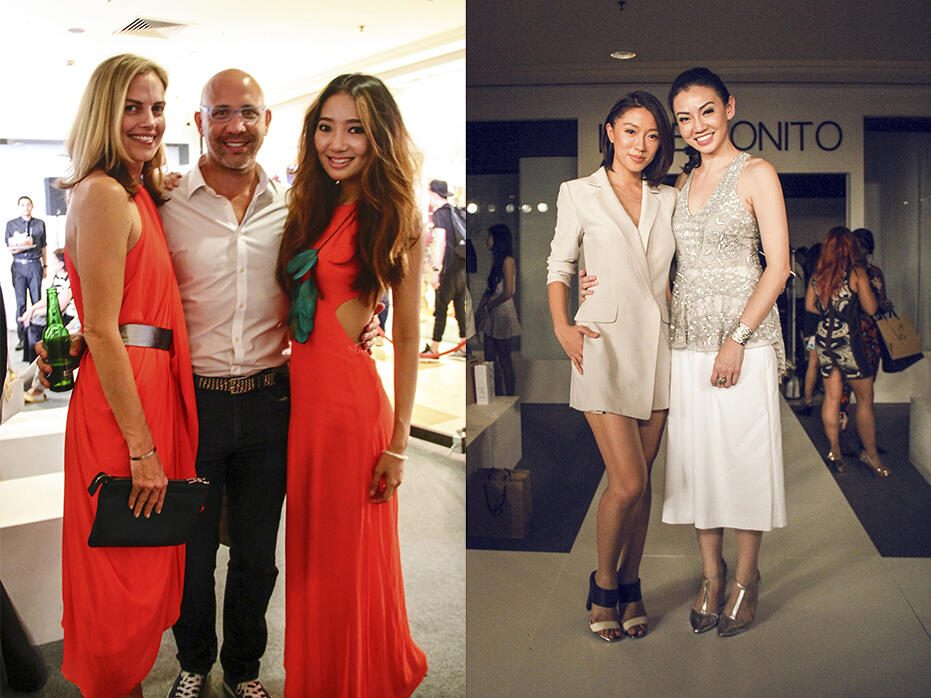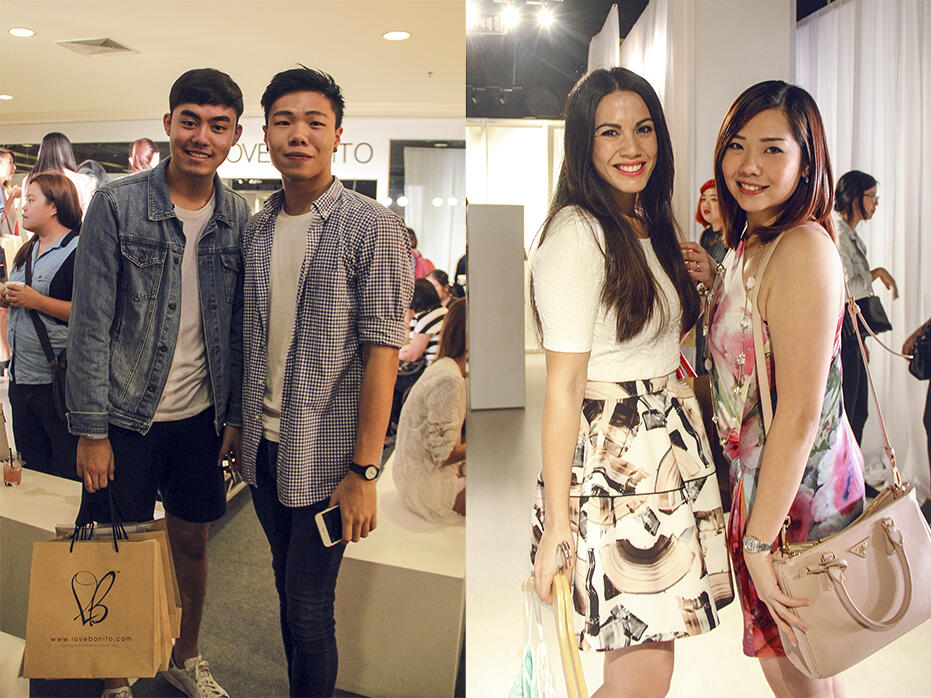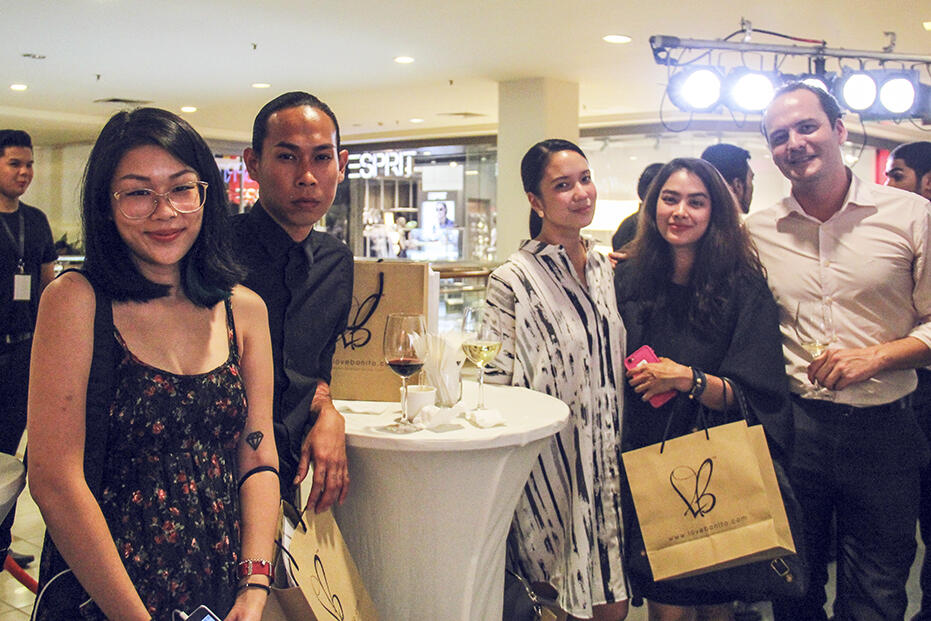 Zoe, Ming is back to doing freelance make up and hair!, Ira, Claudia and Clem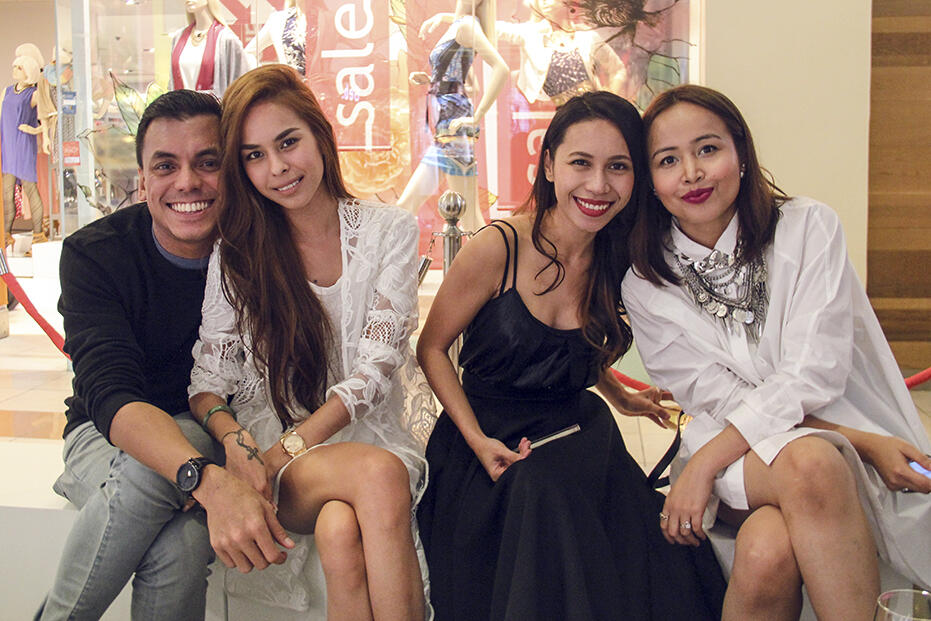 Shah, Kim, Baby, Dahlia
[oh man i really need to leave this halfway now as a dinner party has just started next to me and i shouldn't be blogging!]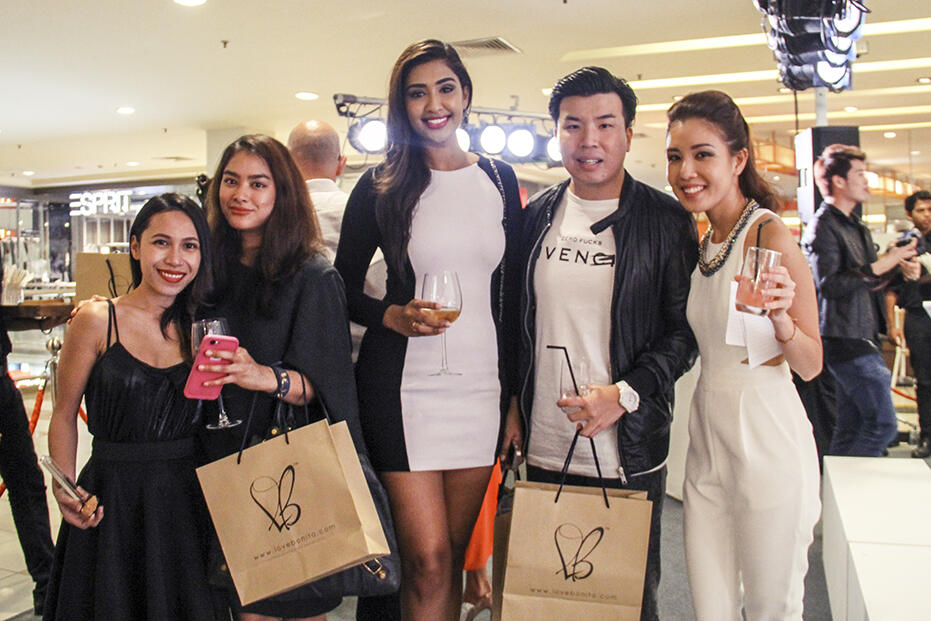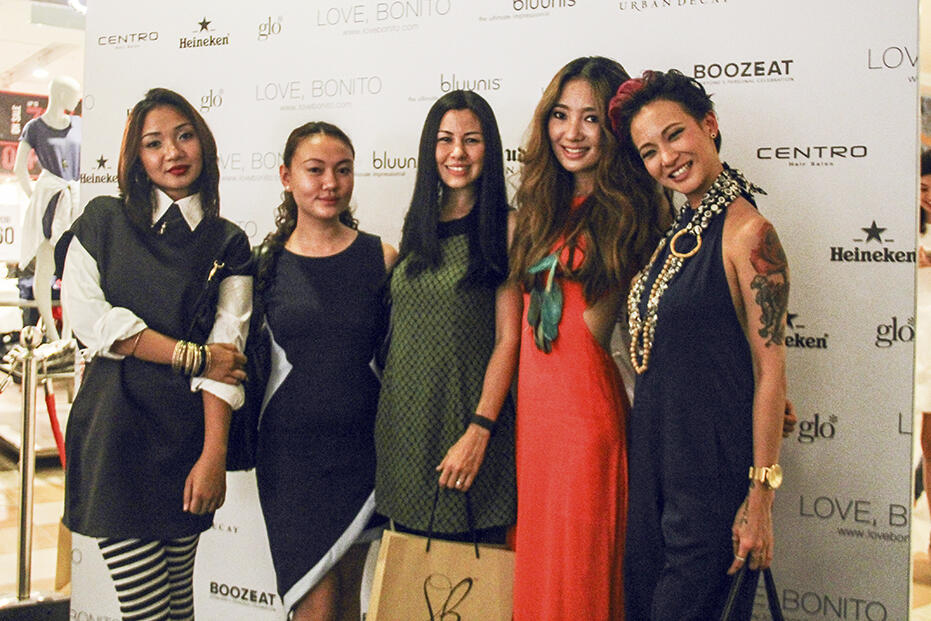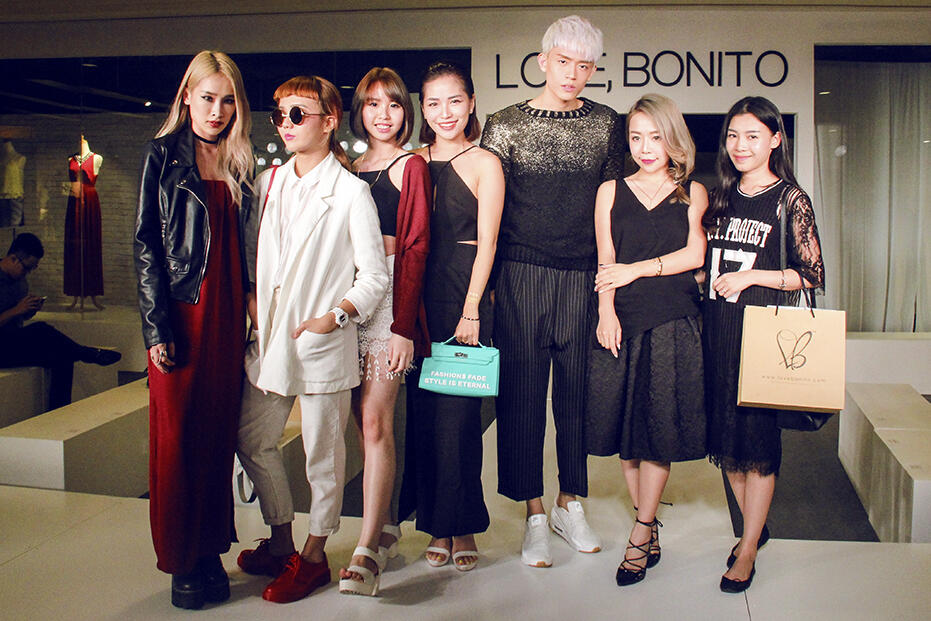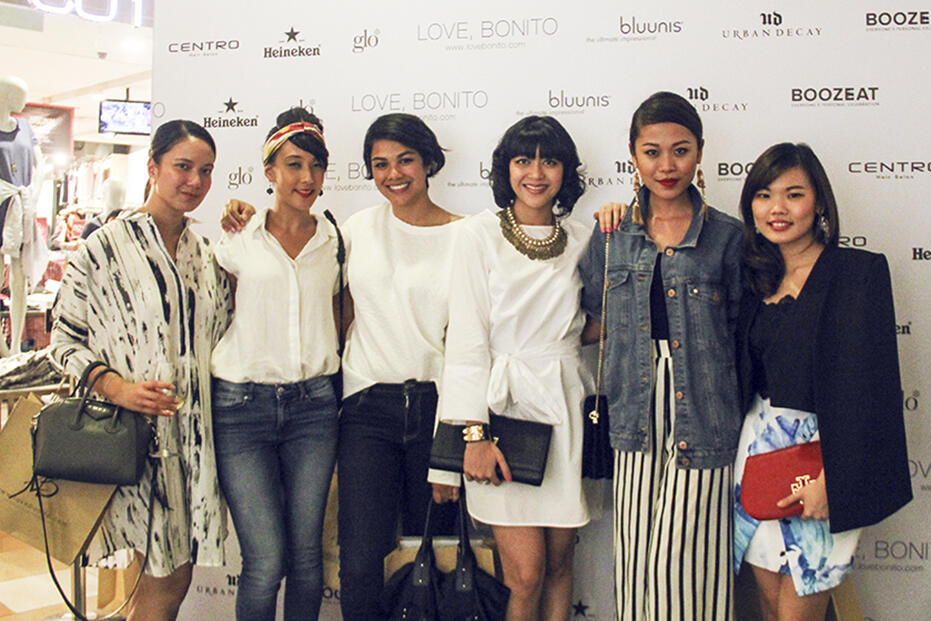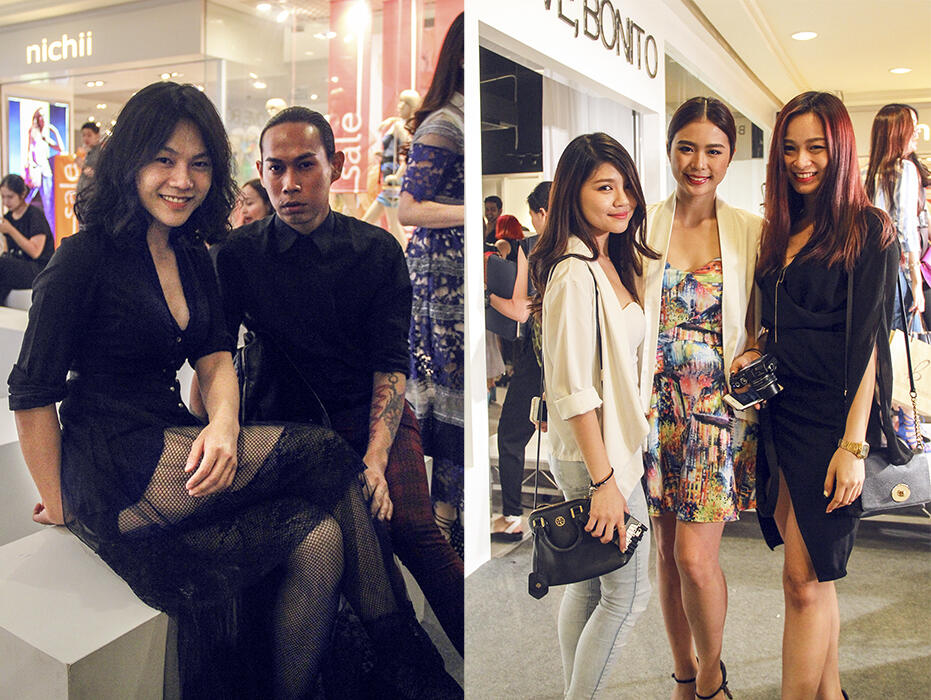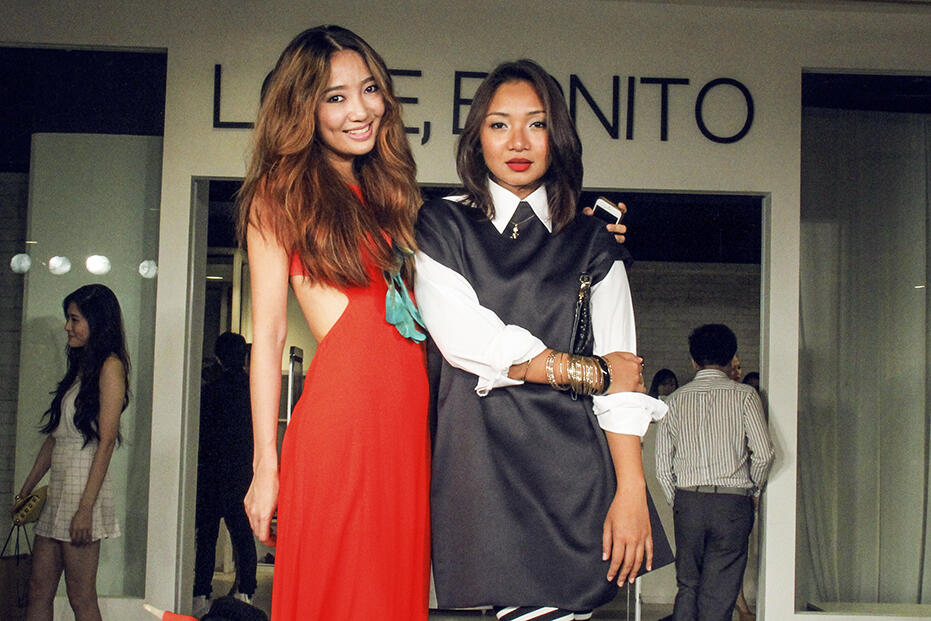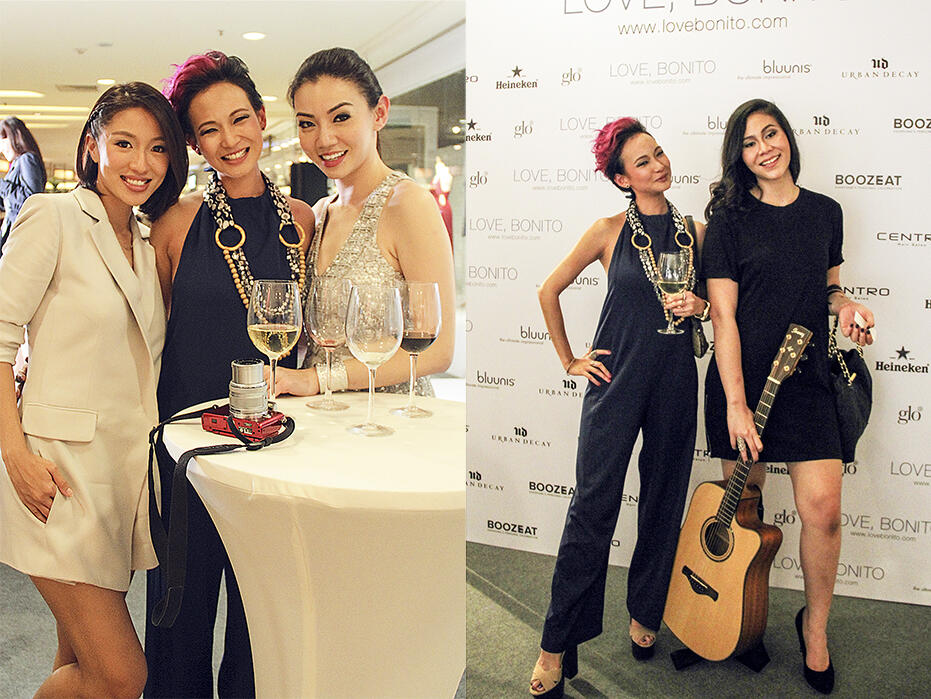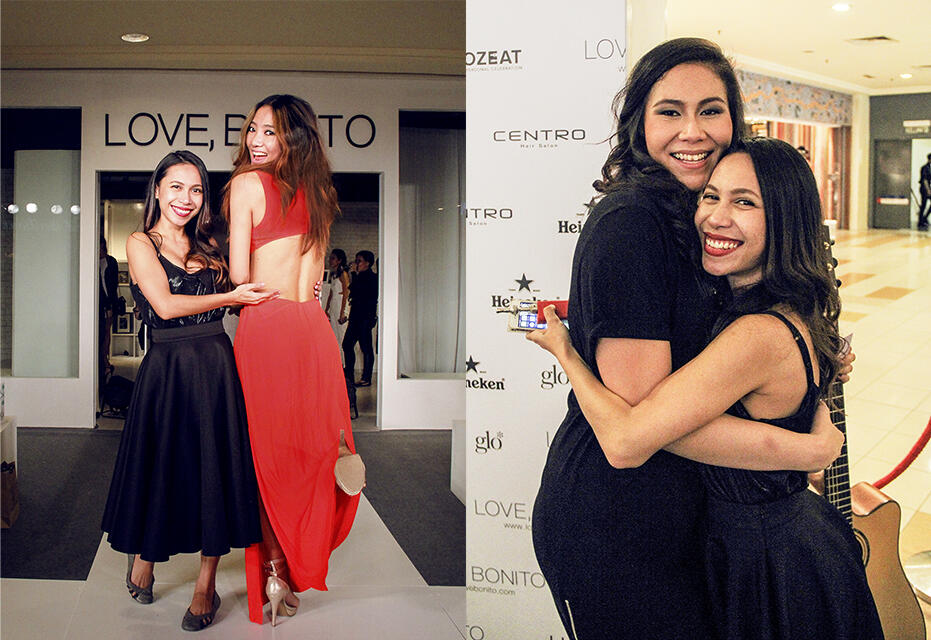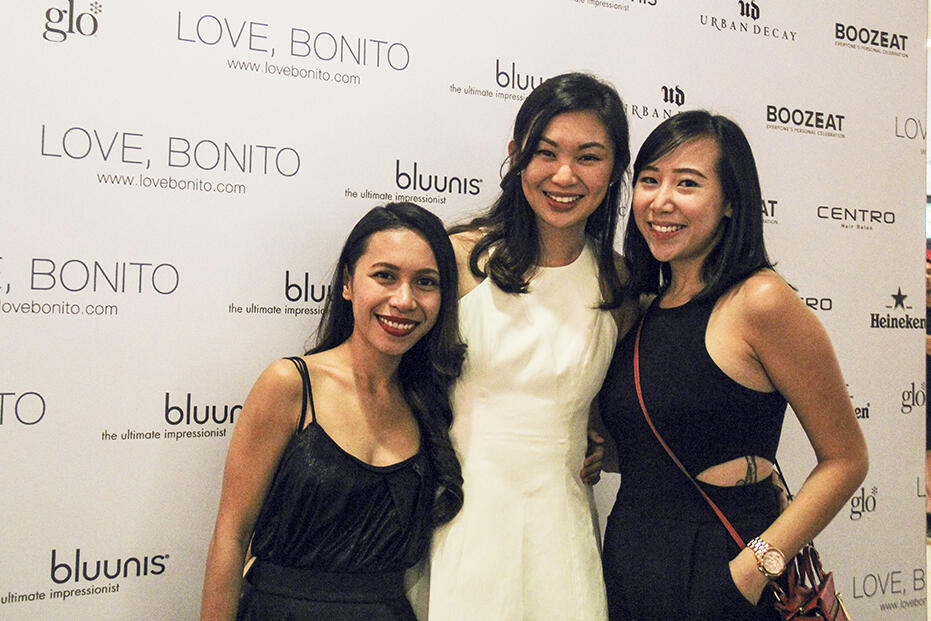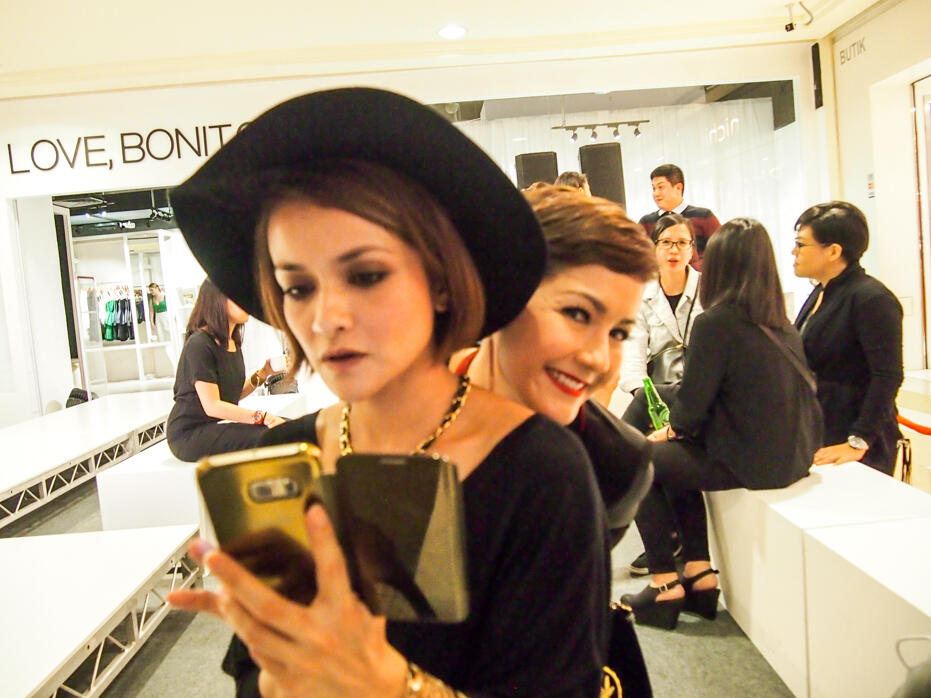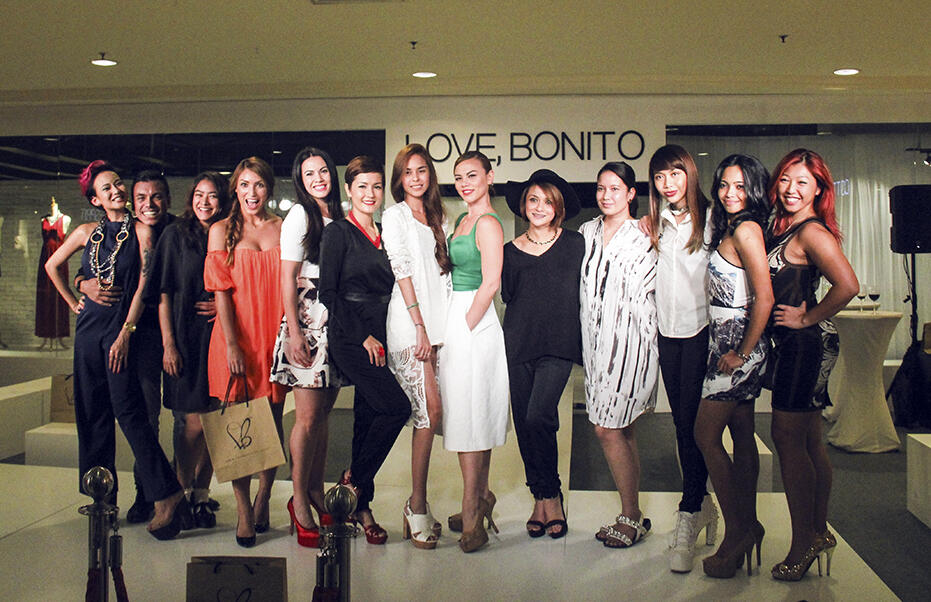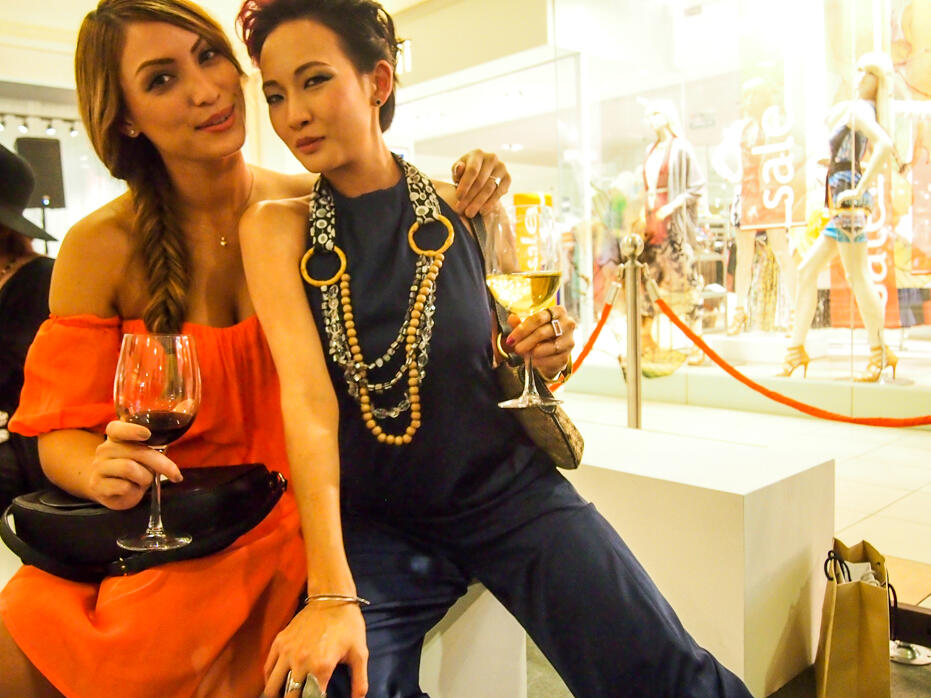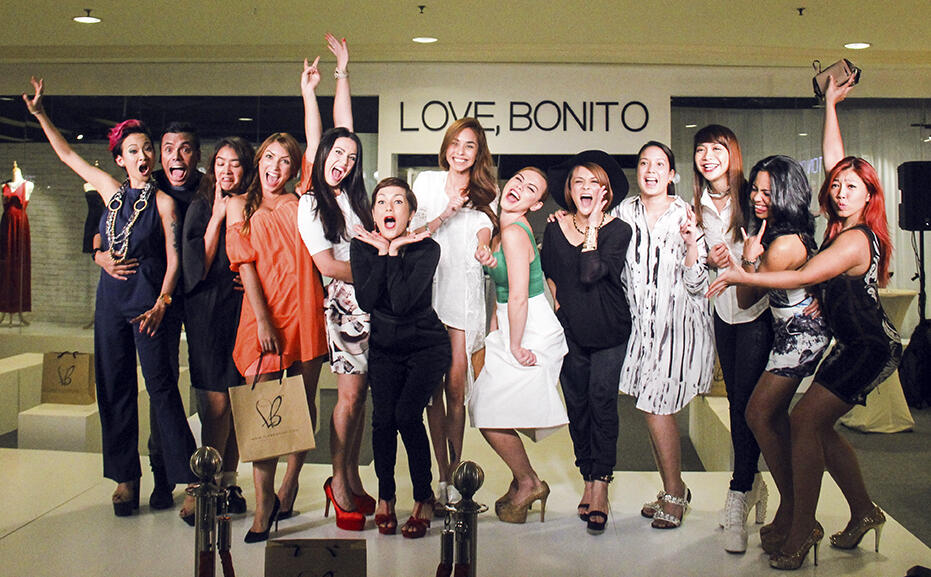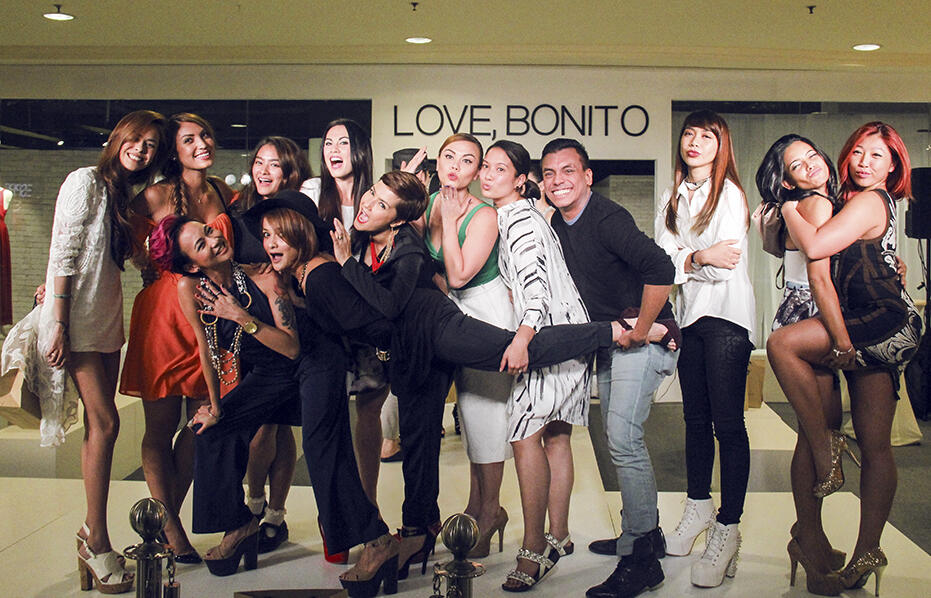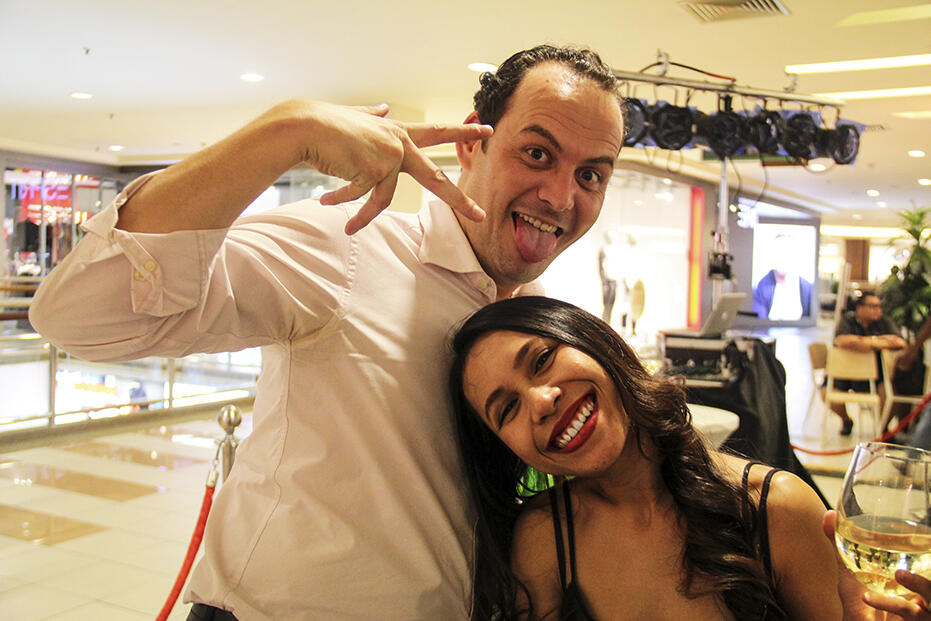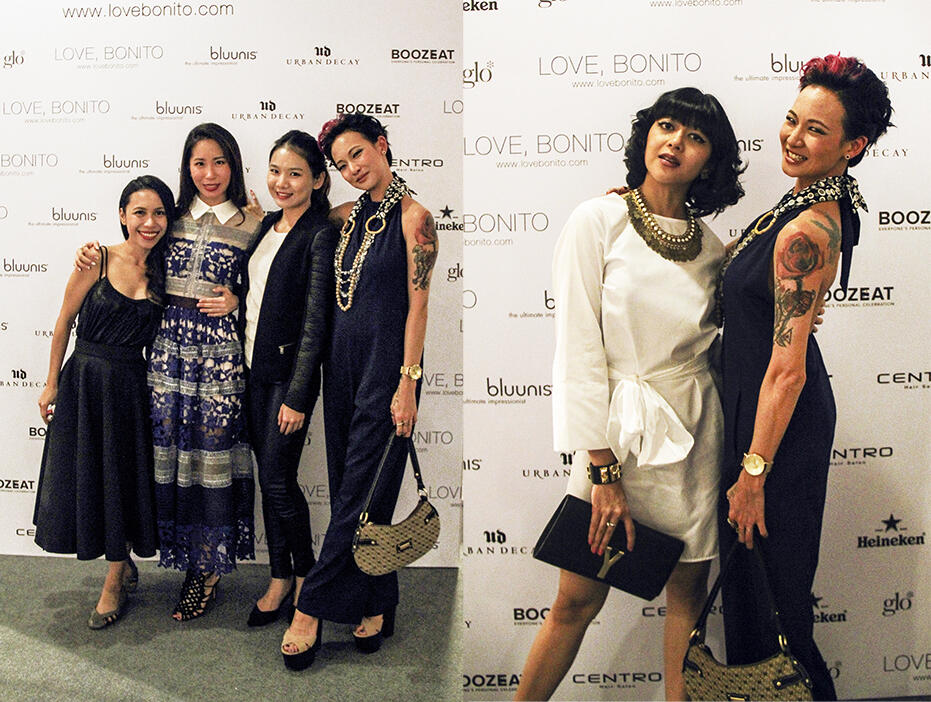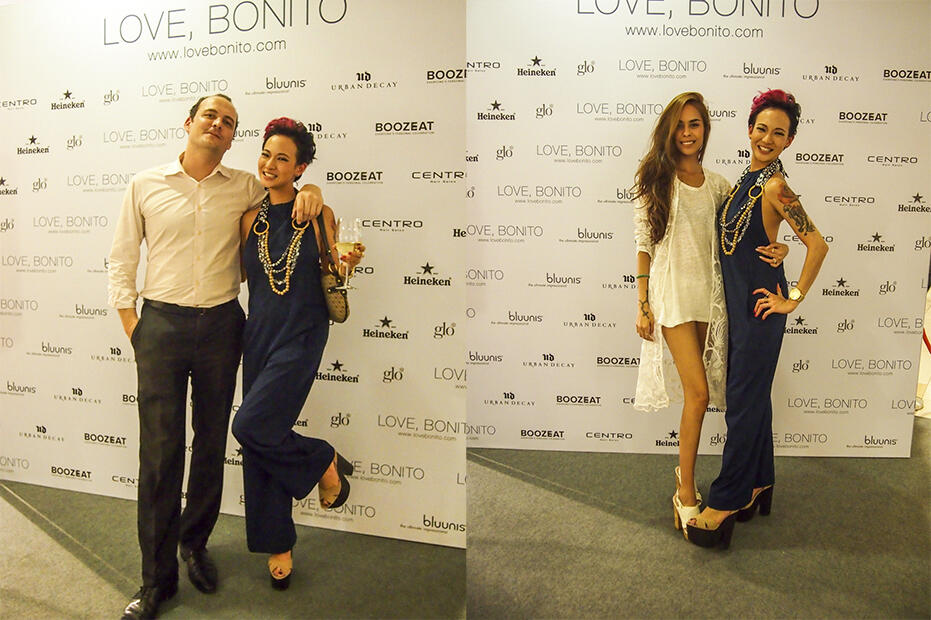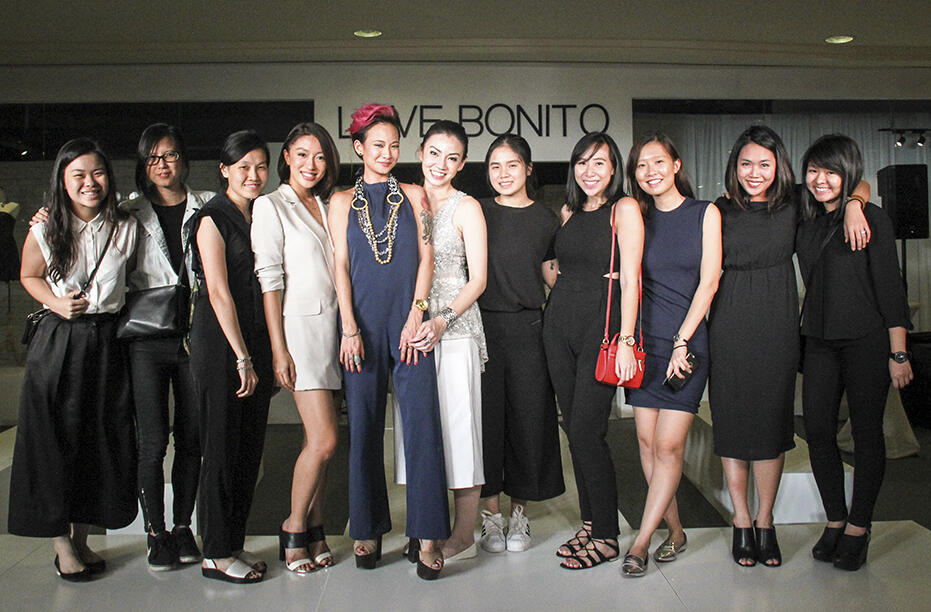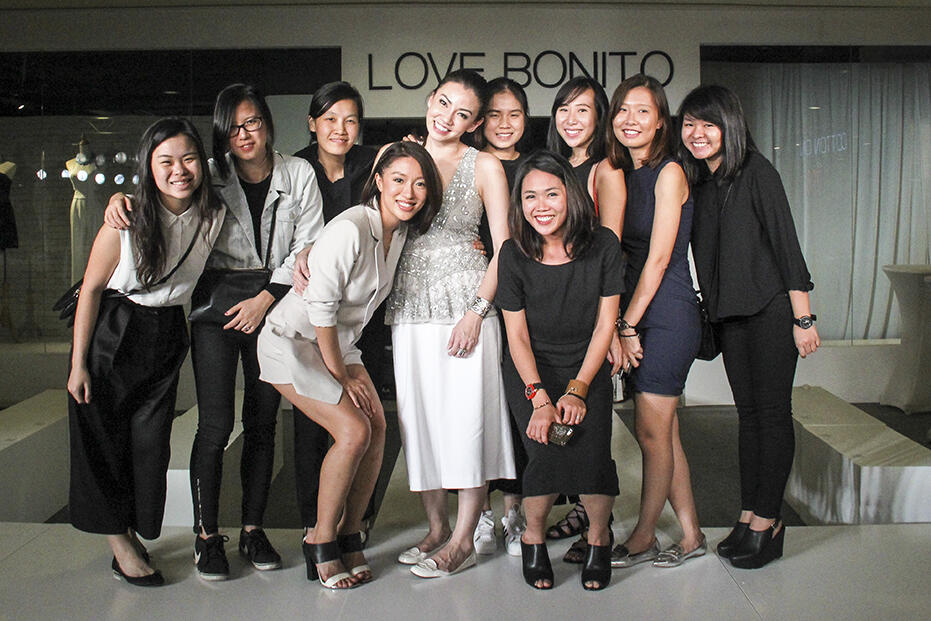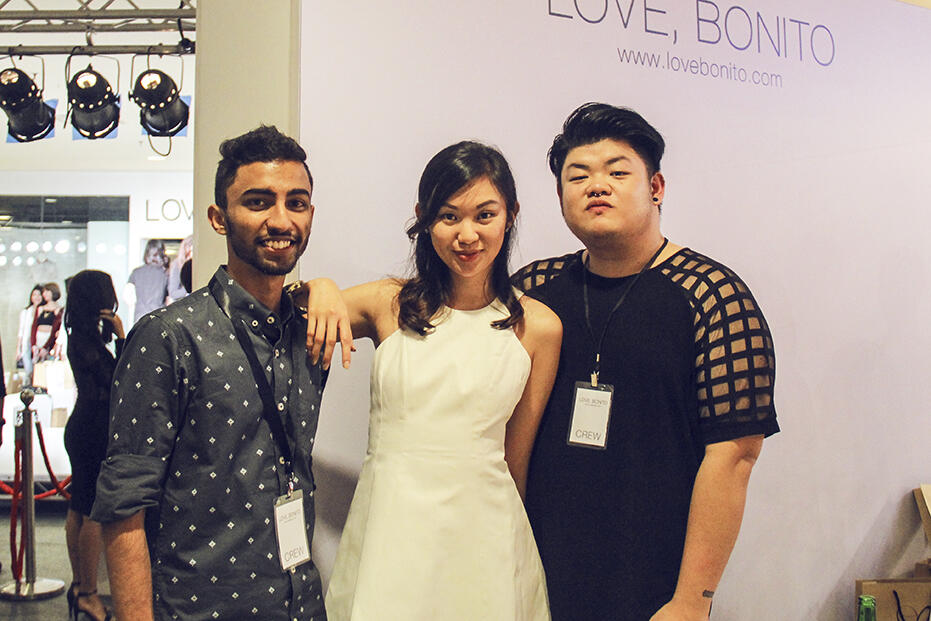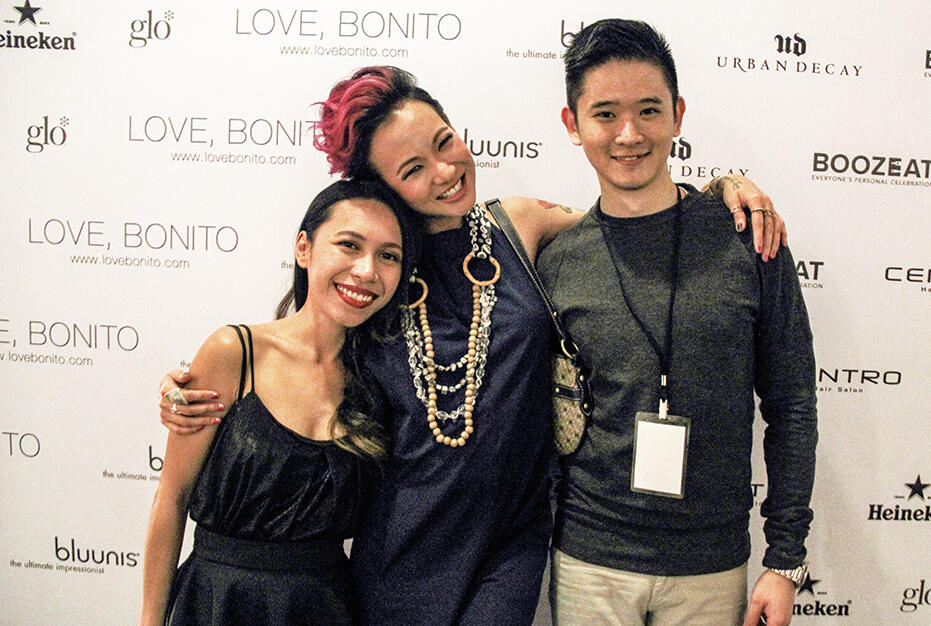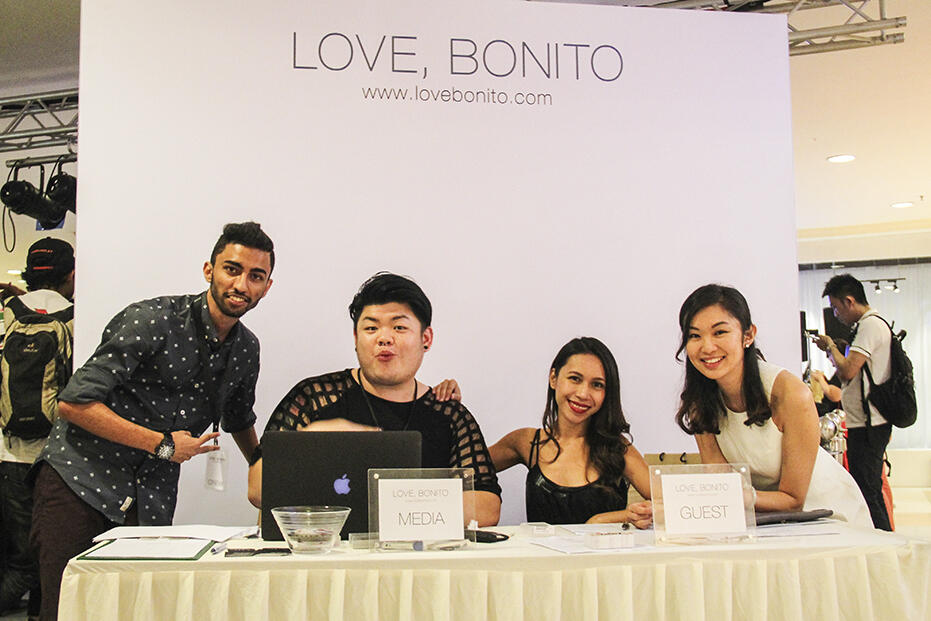 Raj,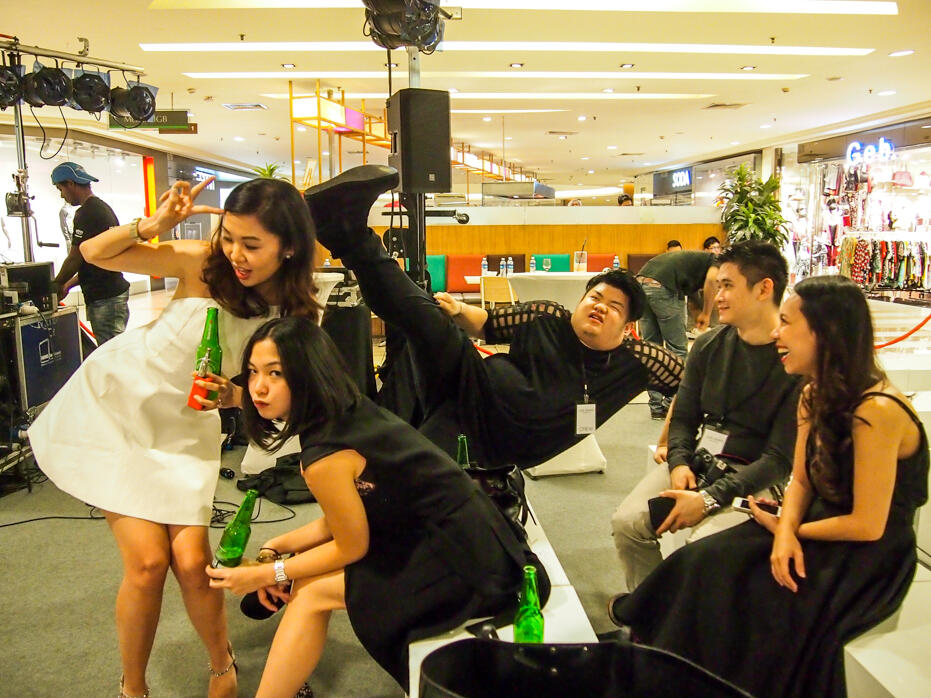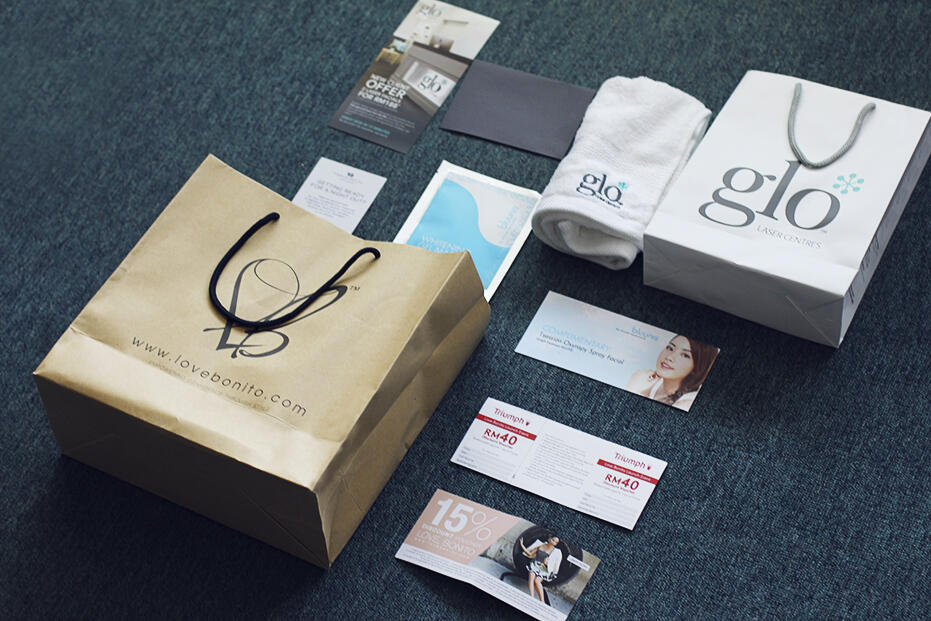 Thanks to our sponsors! Goodie bag had laser treatments from Glo Laser Centres, facial treatments and masks from Bluunis, and vouchers from Triumph International Malaysia and Love Bonito.