You know your online shopping addiction is real when you see the same courier man ringing at your doorbell with yet another parcel at least once a week. That was me once upon a time in my University days. I still stumble upon clothes with their price tags intact and tiny knick knacks in bubble wrap; evidence to my impulse purchases of very unnecessary items.
Online shopping is a form of guilty pleasure. I find joy in receiving parcels addressed to me. Often, the feeling of surprise comes before delight because I tend to forget what I've purchased. I also have a habit of online window shopping now and then. I just can't help it. I blame Instagram/Facebook for enticing all of us with shopping ads. I've put together several online shopping sites that carry fun, versatile and edgy fashion, accessories and lifestyle items for you to feast your eyes on! >
Cuevolution was introduced in July 2014 with the aim of showcasing exciting designers from around the globe. Founded by former scientific researcher, Lim Ai Chiin, Cuevolution is a celebration of individuality and the unique symbiosis between designers and trendsetters. Inspired by each other, Cuevolution believes in the evolution of the designer's creation and trendsetters' sense of style. In that spirit, designers have teamed up with Cuevolution to create exclusive pieces that are only available at their site. *Blogpost on their physical showroom here*

Brigitte Natural Hemp Boater w/ "Daydreamer" Embroidery (USD 375); Sunny Ivory Toyo Sunhat w/ "Do Not Disturb" Embroidery (USD 465). Both items by Eugenia Kim.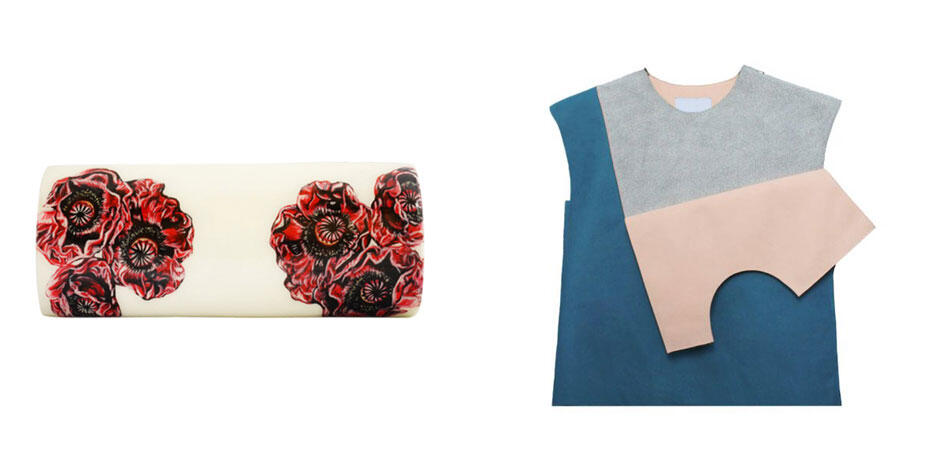 Rosa Hand Painted Clutch with Acrylic Paint by Azooi (USD 345); Tear Down Your Honey Tank Top in Peach/Teal by Moto Guo (USD 355).
Website: www.cuevolution.com
Facebook: www.facebook.com/cuevolution
Instagram: @cuevolution
+ + + + + + +
Zalora is one of Asia's leading online fashion destinations with over 500 top international and local brands and designers. They are one of the largest and fastest growing fashion focused e-commerce sites in Southeast Asia.
As I get older, I gradually got absorbed in what my friends like to call, the #AuntyLife where we shop for bargains or deals. Sometimes one of us will get a discount code with a disclaimer that says "Only applicable with RM 500 purchase", which leads us to gather the whole girl gang or mom gang to put our purchase into one transaction.
If you're someone who loves great deals, voucher codes and exclusive promo codes while shopping online, Saleduck Malaysia has got you covered if you shop at Zalora (and other sites). They go by the code names "discount guru" and "voucher hunter" because they too want you to embrace the #AuntyLife to the fullest. Follow them on Facebook and check out their *website* to lookout for great offers all year round of the latest fashion and fashion trends.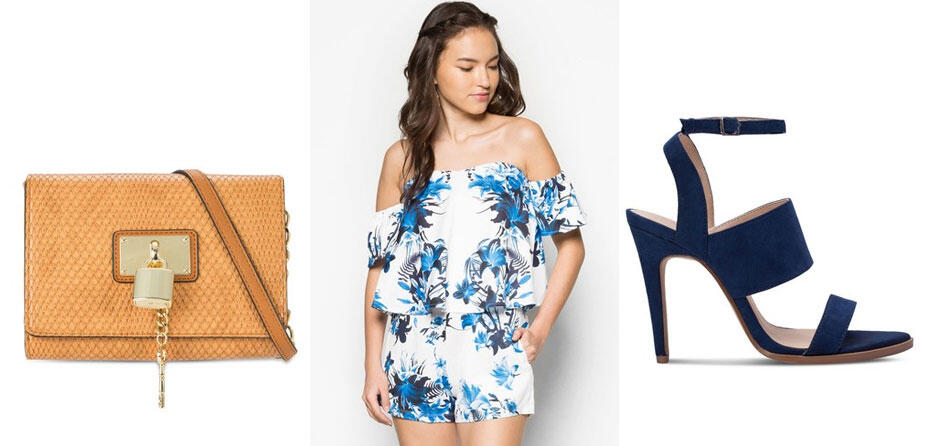 Aldo Bower Wallet/Sling Bag (RM 268.9); Something Borrowed Off Shoulder Romper (RM 79); Zalora Ankle Strap Heel Sandals in Blue (RM 109).
Website: www.zalora.com.my 
Facebook: www.facebook.com/ZaloraMalaysia
Instagram: @zaloramy
+ + + + + + +
Young Hungry Free is a Singapore fashion label that has gained international recognition. They carry pieces that are edgy, street and chic.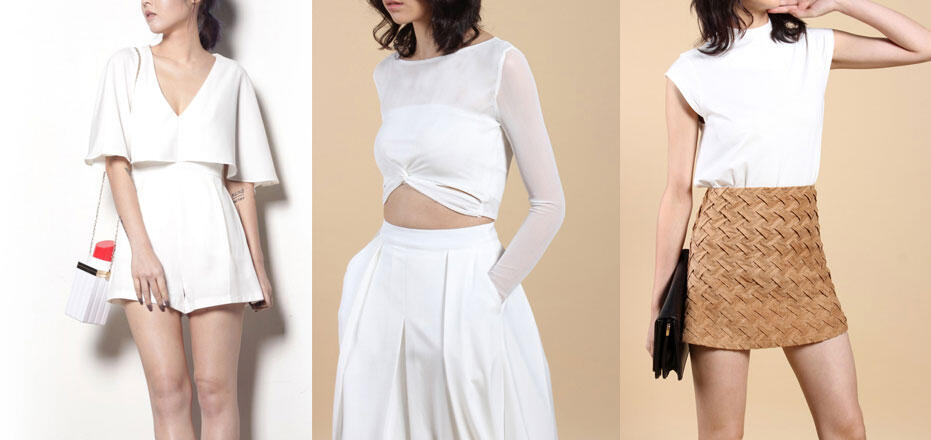 Tastefully Yours Romper in White (SGD 37.8); Sneak A Peak Top in White (SGD 31.8); Basket Skirt in Brown (SGD 31.8).
Website: www.younghungryfree.com
Facebook: www.facebook.com/YoungHungryFree
Instagram: @younghungryfree
+ + + + + + +
Founded in 2010 with the aim of bringing the latest fashion trends to your doorstep, FashionValet is one of Malaysia's leading online stores. They offer a wide range of ready-to-wear garments for women, accessories and handbags, from chic classics to edgy statement pieces. FashionValet creates a lifestyle of convenience by simplifying your shopping experience with a fresh new look and a dedicated customer service team who can assist with your online shopping dilemmas, whether it's offering styling tips or answering your queries.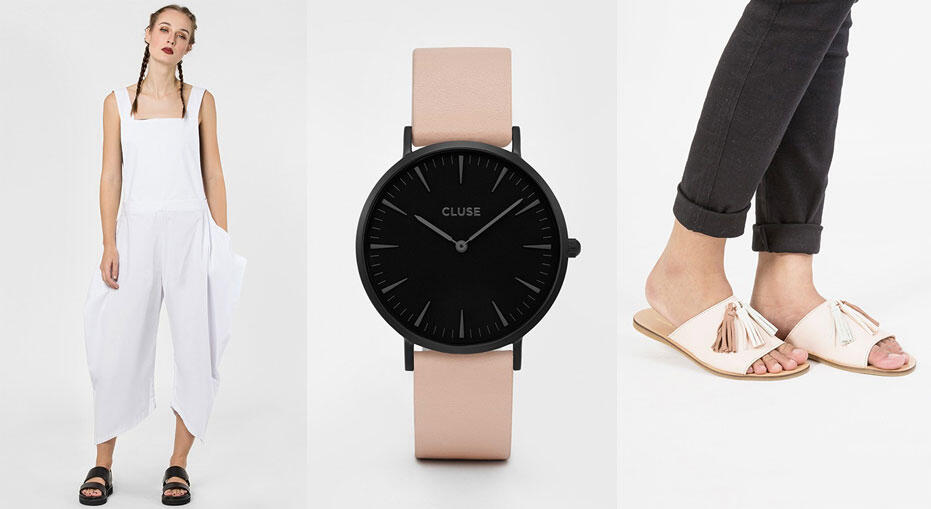 Cait Overalls in White by KOZO (RM 199); La Bohème Black Watch in Black and Nude by Cluse (RM 360); Alexa Sandals in Rose  by Nelissa Hilman (RM 295).
Website: www.fashionvalet.com
Facebook: www.facebook.com/FashionValet
Instagram: @fashionvaletcom
+ + + + + + +
Omoria Off Shoulder Top (SGD 34); Caffara Denim Culottes (SGD 36); Avalos Contrast Dress (SGD 48).
Website: www.lovebonito.com
Facebook: www.facebook.com/lovebonito
Instagram: @lovebonito
+ + + + + + +
MDS sells cutting-edge runway fashions as they happen at high street prices. They now manage a 100-strong staff count with 26 retail outlets beyond Singapore – opening more outlets in Indonesia, Cambodia, Myanmar, Malaysia & Japan.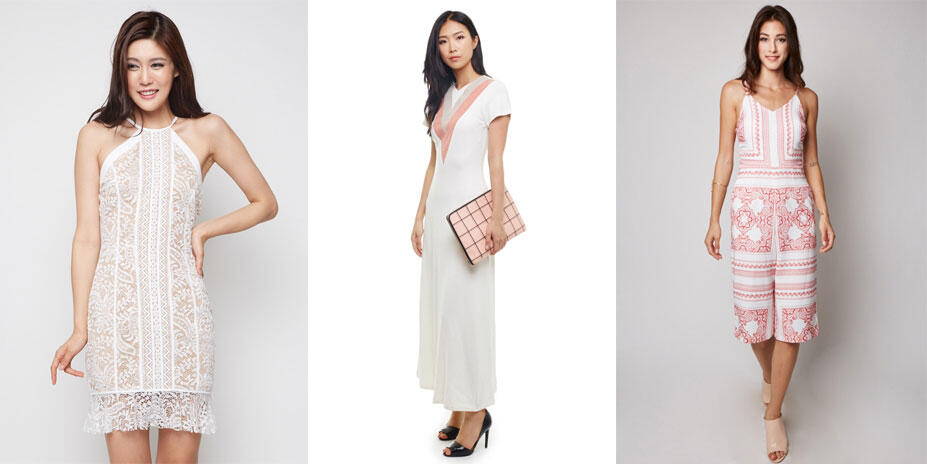 Callahan Dress in White (SGD 59.9); Vee Neck Dress Detail in Beige (SGD 47.9); Zeffrey Jumpsuit in Red (SGD49.9).
Website: www.mdscollections.com
Facebook: www.facebook.com/MDSCollections
Instagram: @mdscollections
+ + + + + + +
POPLOOK is one of Malaysia's leading online stores specializing in modest fashion. Their selection of clothing are of impeccable quality at affordable prices. POPLOOK pieces are available in sizes that ranges from XS to 4XL. They also carry other fashion items like maternity-wear, headscarves, handbags, jewellery and belts.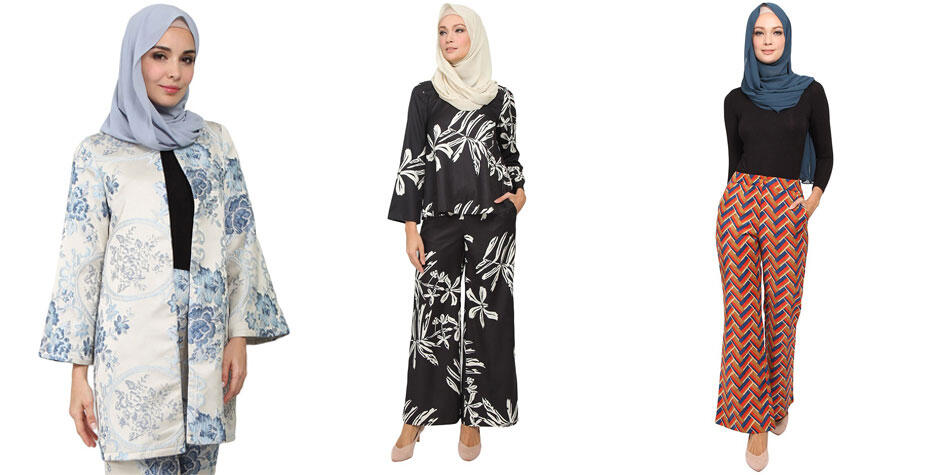 Elfreda Kimono Cardigan (RM 139); Galia Wide Legged Pants (RM 99); Zamora Bell Bottom Pants (RM 89).
Website: www.poplook.com 
Facebook: www.facebook.com/POPLOOK
Instagram: @poplook
+ + + + + + +
Tish offers curated homeware sourced locally and around the world as well as personalized gifts, made with love and respect for the environment. Their products celebrate individualism while being kind to to mother nature. They also specialize in intimate settings with bespoke tablescapes, event stationary and personalized candles as guest favours.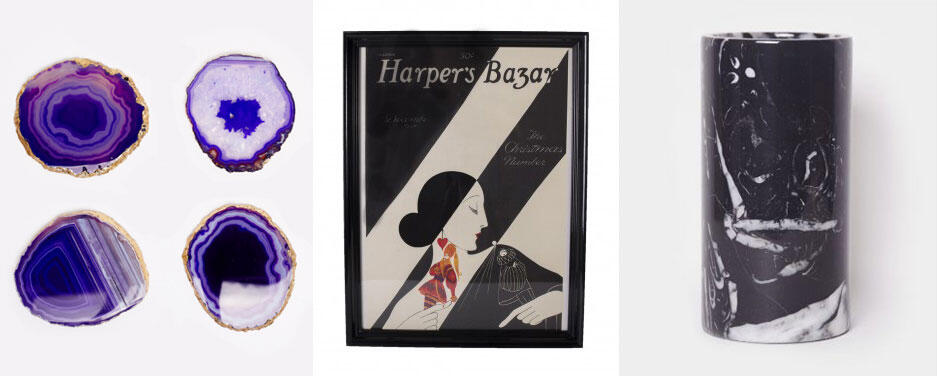 Purple Agate Coasters in Gold Leaf (RM299); Vintage Illustration Poster (RM 119); Round Marble Cylinder (RM 189)
Website: www.tish.my
Facebook: www.facebook.com/tish.my
Instagram: @tish.my 
+ + + + + + +
Epik-Shop is a curated online marketplace for the modern fashion nomad. The Epik-Shop team scours South East Asia to bring you hand-picked selections from boutiques and brands, ensuring quality, choice, and items that are truly unique. Check out Joyce's epic parcel that she received from them *HERE*

Handmade Tiny Dish – Red Fox by Tiny Supply (RM 67); Design Your Own Native American Teepee by Sketch & Scribble (RM 44.9); Racial Harmony Doormat by Stuckshop (RM 48.7).
Website: www.epik-shop.com
Facebook: www.facebook.com/shopepik
Instagram: @epik_shop
+ + + + + + +
The KinkyBlueFairy Shop sells all things that Joyce fancies and things she wants to covet. At KinkyBlueFairy, we curate things for the FUN, COLOURFUL, and STYLISH community!

Pink Donut iPhone 6 Plus/Samsung Galaxy S6 Edge Cover (RM 40); Pizza Slice Float (RM 179); I'm So Glad I Met You! – Night Greeting Card (RM 8.5)
Website: www.kinkybluefairy.com
Facebook: www.facebook.com/kinkybluefairy
Instagram: @kinkybluefairy