*Written by Michelle*
Cuevolution's new showroom in Publika has an edgy touch of industrial chic to it. I managed to catch the mastermind behind the brand, Ai Chiin, to learn a little about her new space. She shared that she has kept the setting minimal, to allow the space to be flexible for change and transformation, to suit different themes. We spoke a little more about how the whole idea came about.
How did Cuevolution first come about?
I was formally a scientific researcher in London, focusing on prostate cancer research. I started Cuevolution when I returned to Malaysia and officially launched the website in January 2015. I wanted to share my love for the designers that I had found and I believed there's a niche to be filled.
Why did you feel the need to expand offline so soon after launching the website?
The point of having the showroom is to enable clients and future designers to experience Cuevolution personally and to see the direction we are heading towards.
What was the idea behind the minimalist approach?
My idea of the showroom was to have it stripped down to its basics, to fully showcase each of the designer's story and artwork. I wanted a workable space that could host clients, house current and future designers, as well as morph into a studio for work, such as photography. Notable features would be the grills and the lights. Everyone's ultimate favourite is usually the feature wall 🙂 My fave however, would be the centrepiece (where Melissa, the mannequin, is placed) in the showroom along with my lightbox signage!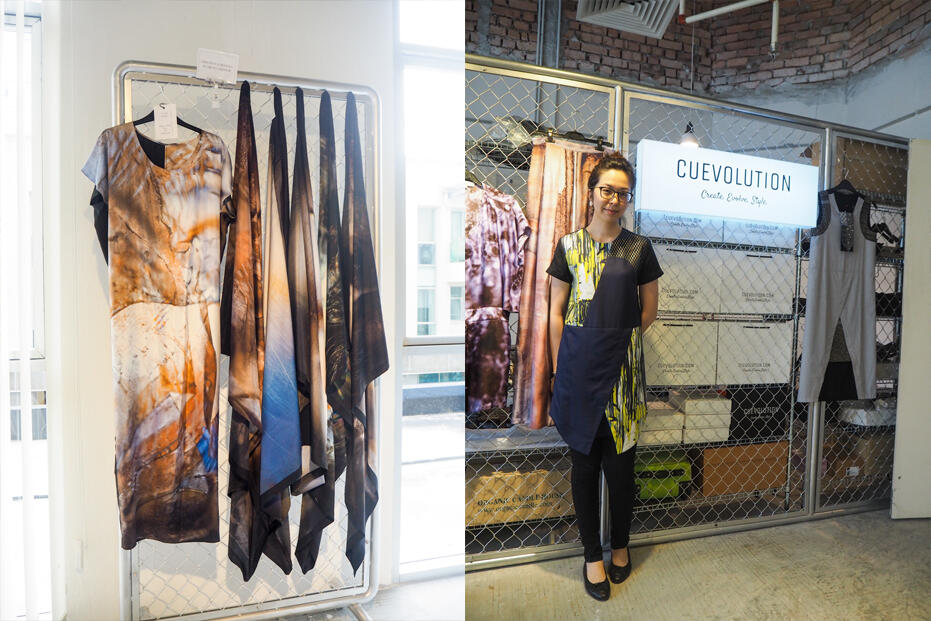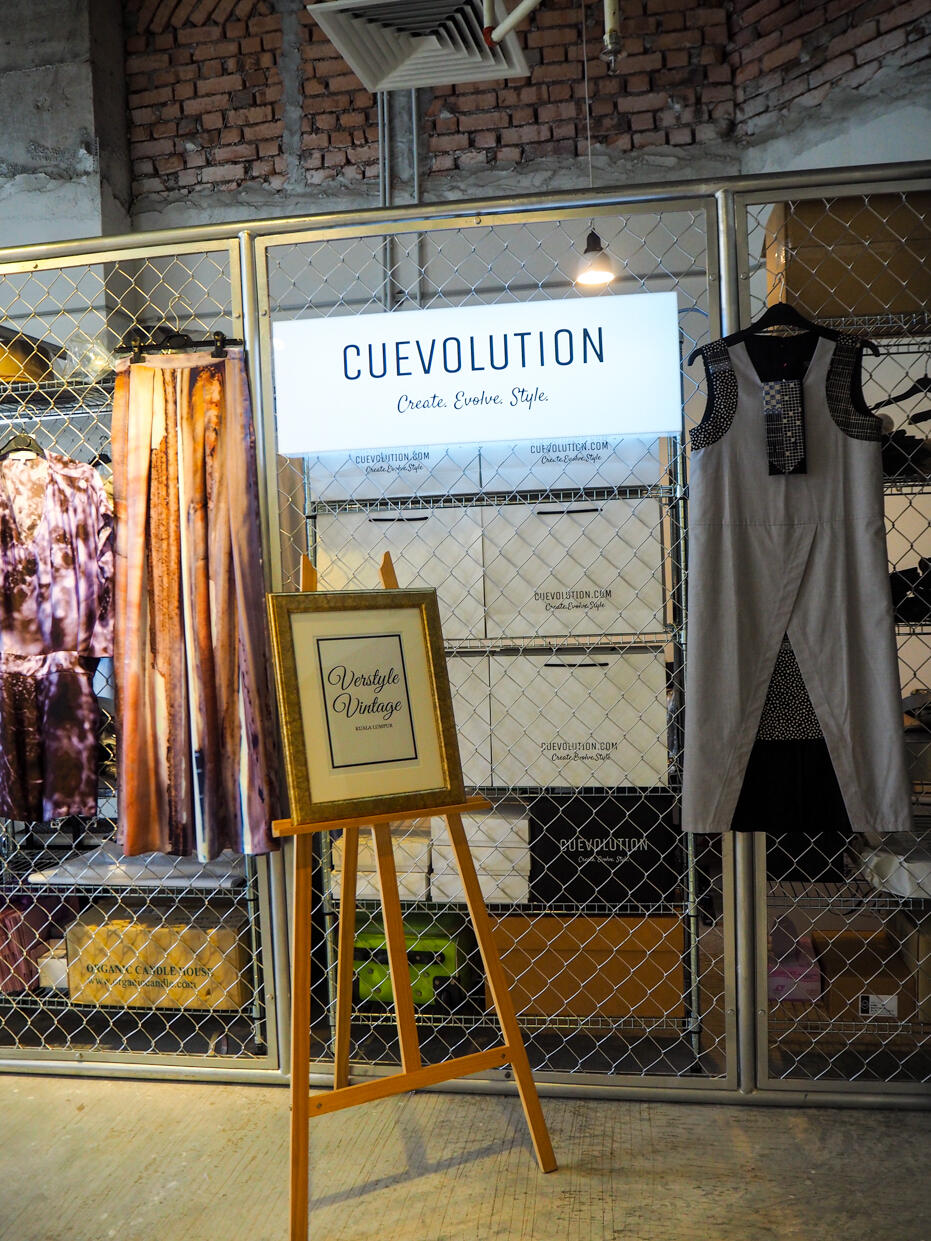 The Cuevolution showroom currently hosts 10 designers and artists, based locally and overseas. On the day of my visit, two of the featured designers were around, so I had the absolute pleasure of meeting them.
Shana of AZOOI creates clutches, most which are painstakingly hand-painted by Shana herself. Her collection incorporates a variety of materials including leather, wood, metal and stones. One of the most striking pieces is a luminescent-dyed abalone shell, that comes in a variety of colours and designs. I found the acrylic hand-painted clutches really pretty too, some of which were inspired by the Sakura blooms, fused with abstract art.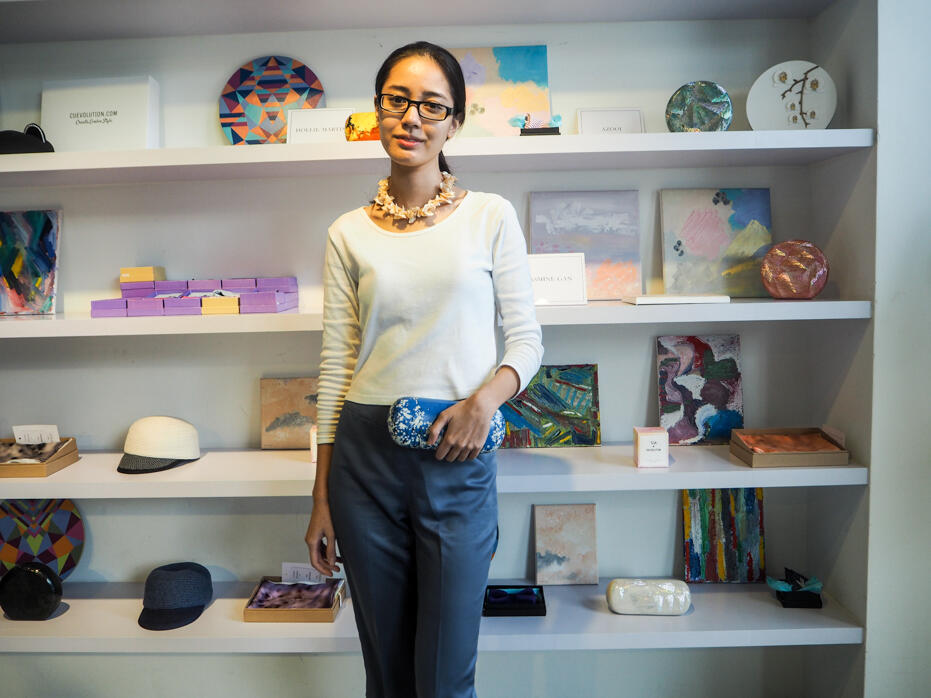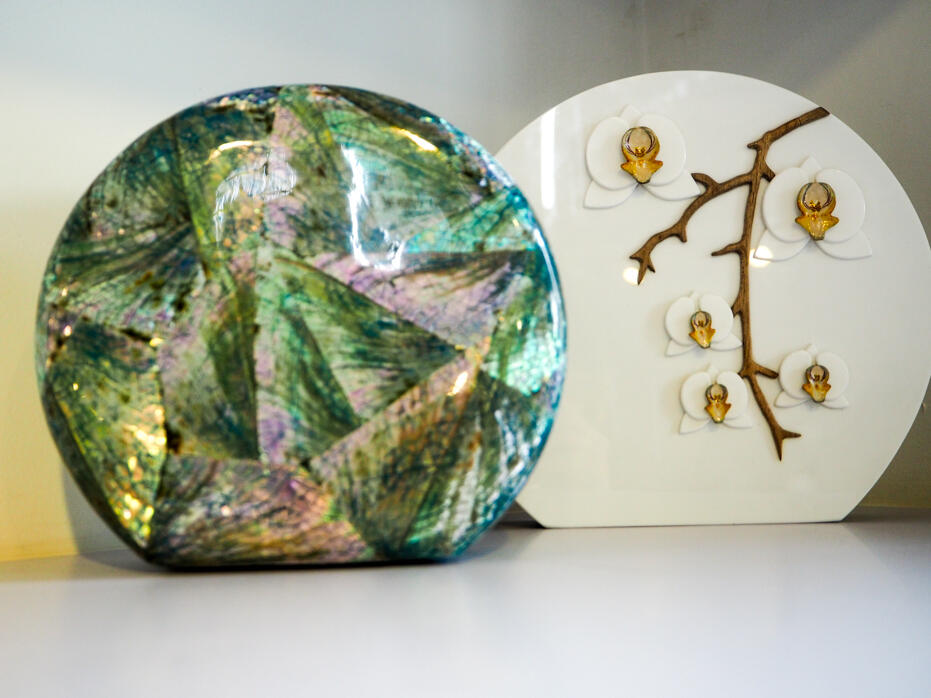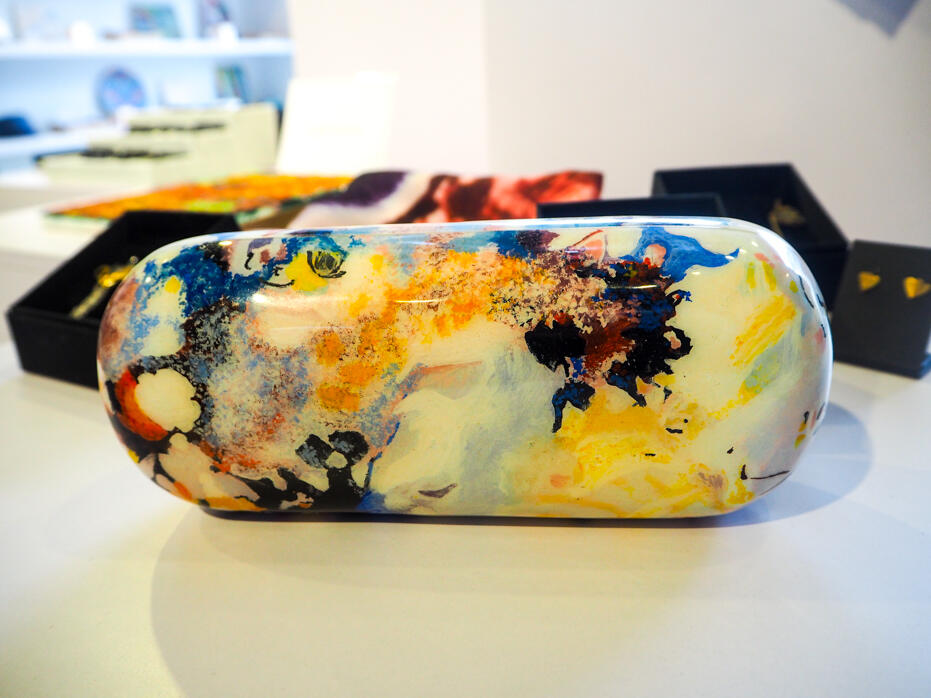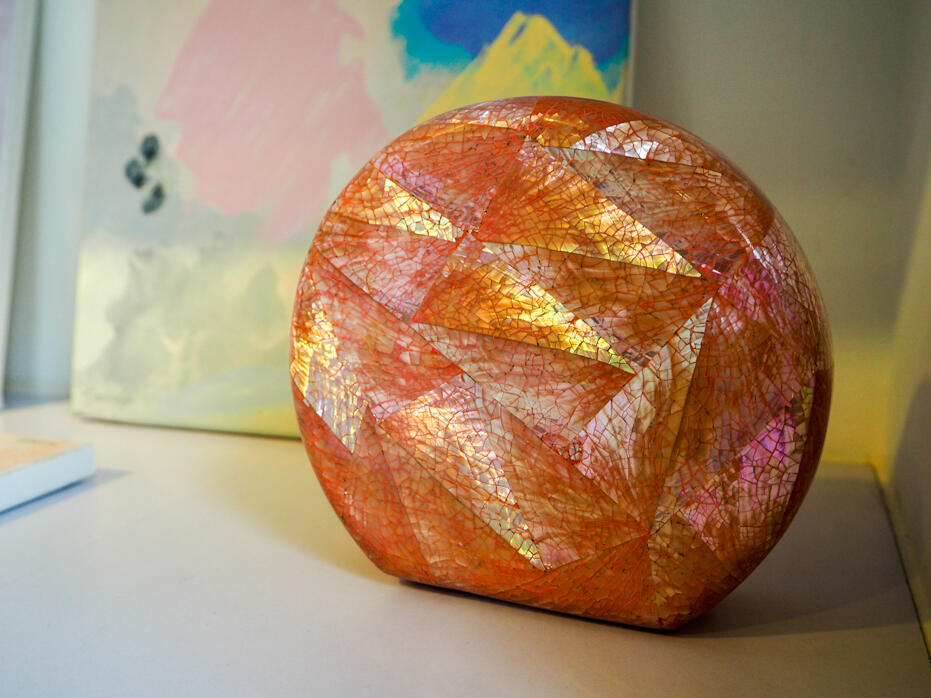 Founder of Verstyle Vintage, Ida Sidiq, personally curates each of the vintage jewellery that is featured in her store, leaning heavily on intricately designed gold jewellery. Most of her pieces are far from simple and according to Ida, mostly sourced from around the UK, where vintage jewellery is aplenty. Of course, it takes a certain eye to tell if a piece is an original, or just a copy. Ida curates her collection with utmost care, ensuring that they are all of a certain value, and are free from visible damage. Verstyle Vintage is based in Kuala Lumpur, but will soon be expanding to Jakarta.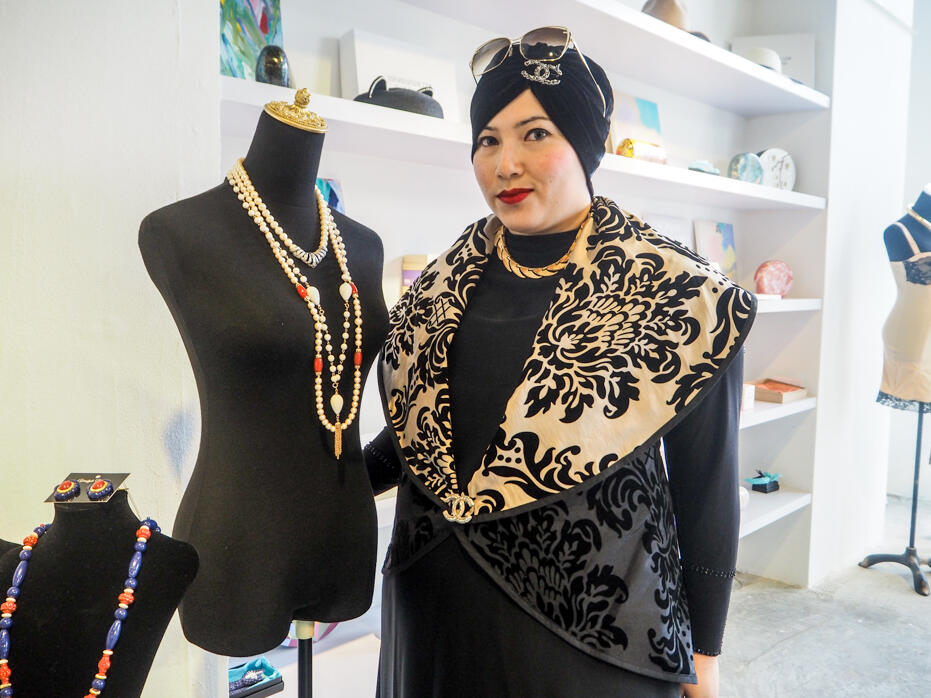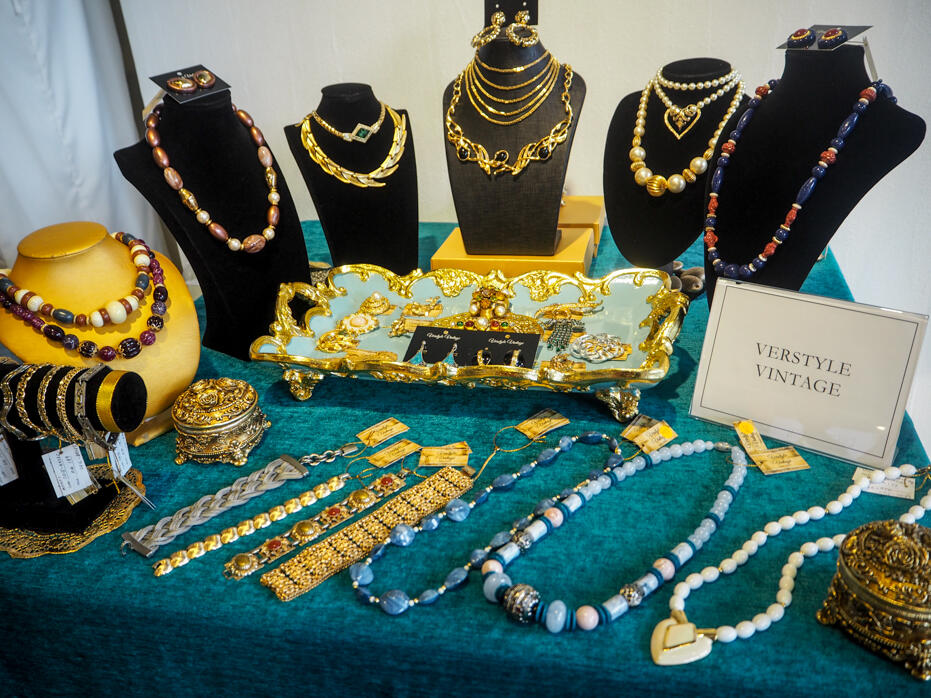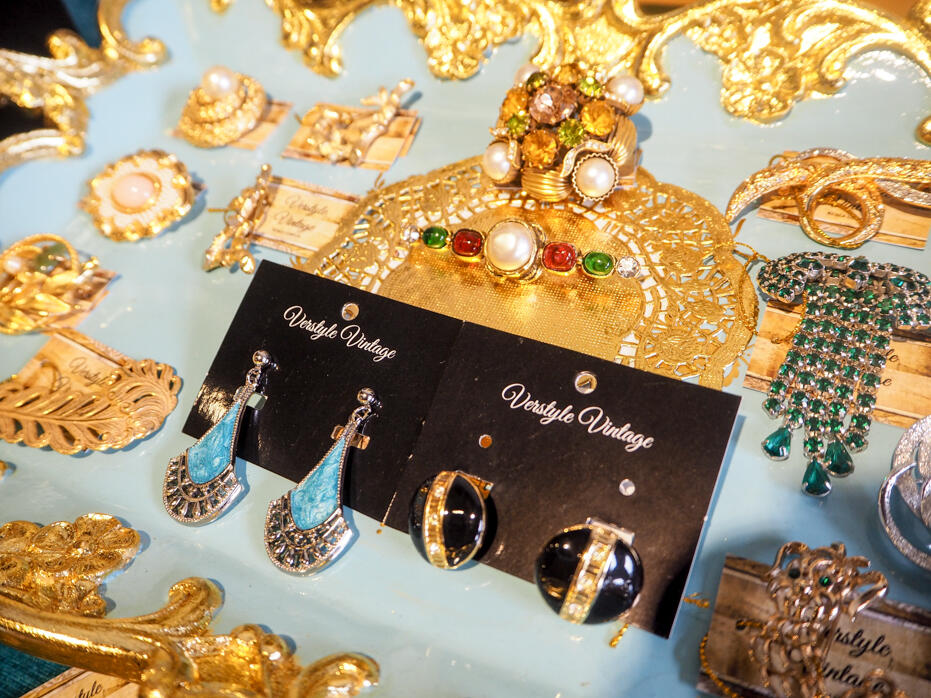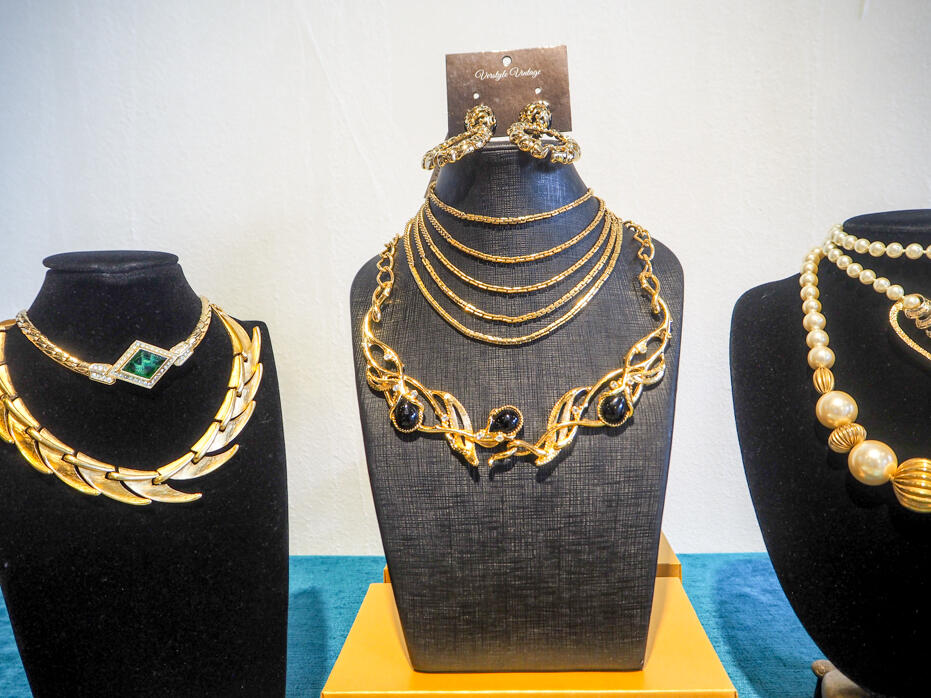 The other designers, though unavailable in person, made up for their absence with unique and intriguing creations.
One such designer that caught my eye were the bows and lapel pins created by London-based Rory Hutton, an Irish fashion designer whose bows are delightfully kitschy and chic. Ai Chiin professed her love for his designs, stating that she wears his bow ties on occasion too!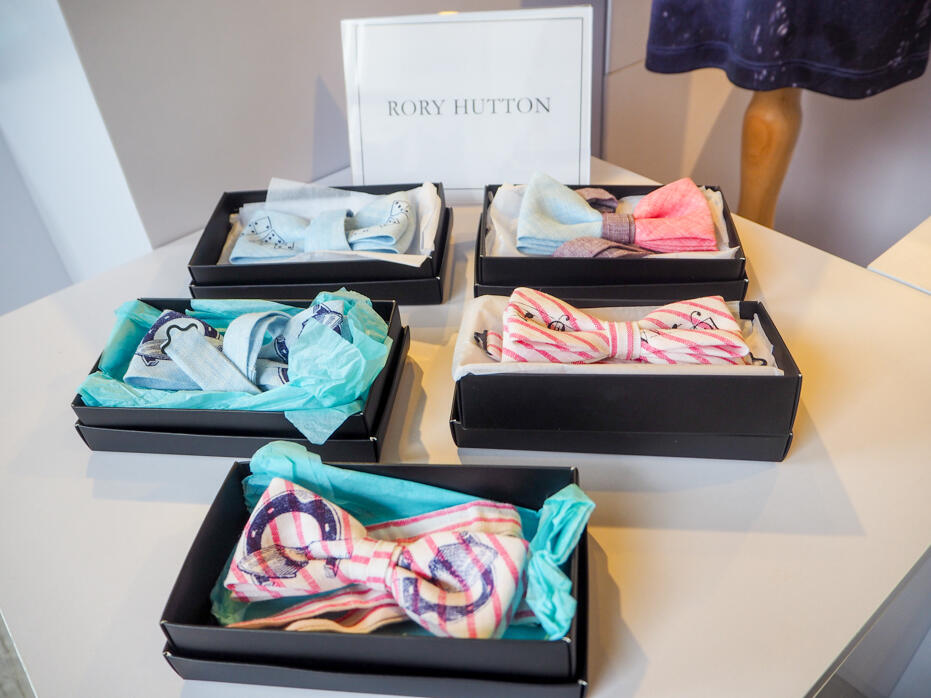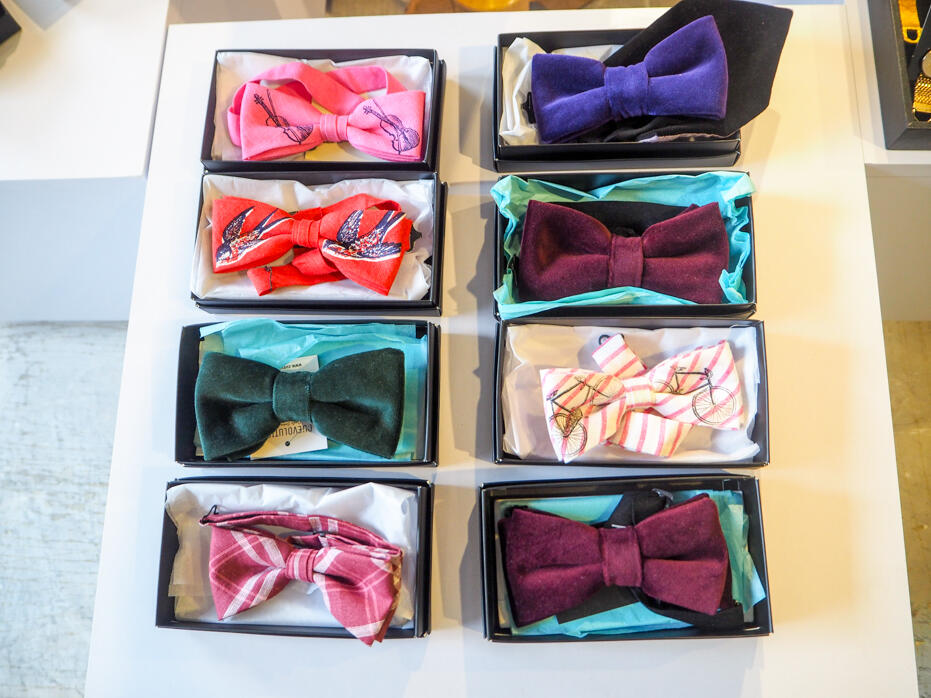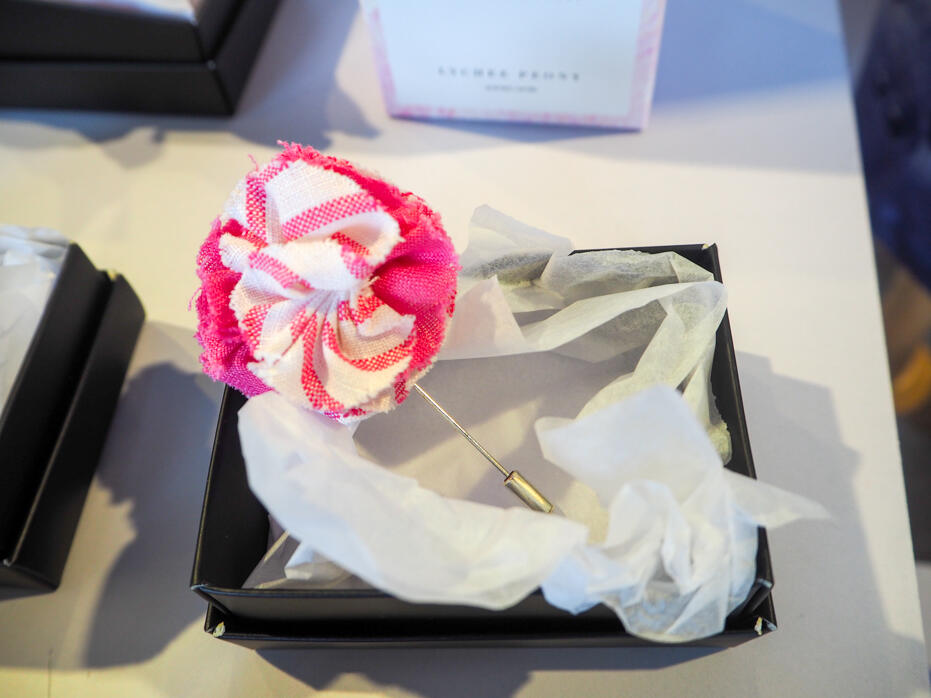 Melissa (the mannequin fondly named by Ai Chiin) was wearing a piece by another prolific fashion designer, Cristina Sabaiduc. Her pieces are very powerful because she utilises organic materials like crustacean shells, everyday household liquids like balsamic vinegar or wine, and unassuming materials like plastic  – to create the impactful prints seen on her designs. The dress on Melissa the mannequin are actually blown-up images of bubbles that she has captured herself. I also love how all the materials used are akin to jersey, flowy and soft on the skin. Some of her older collections are currently on sale!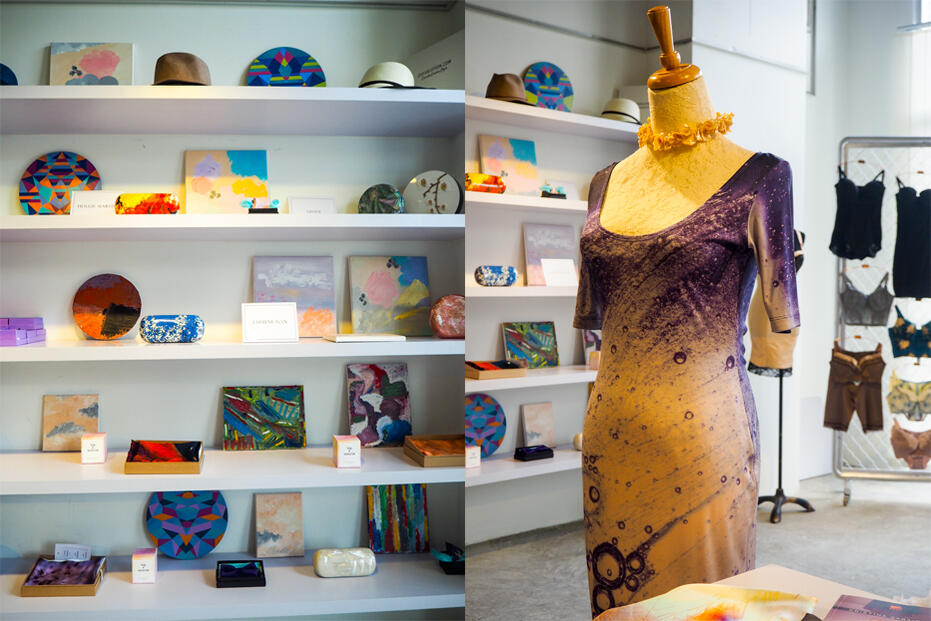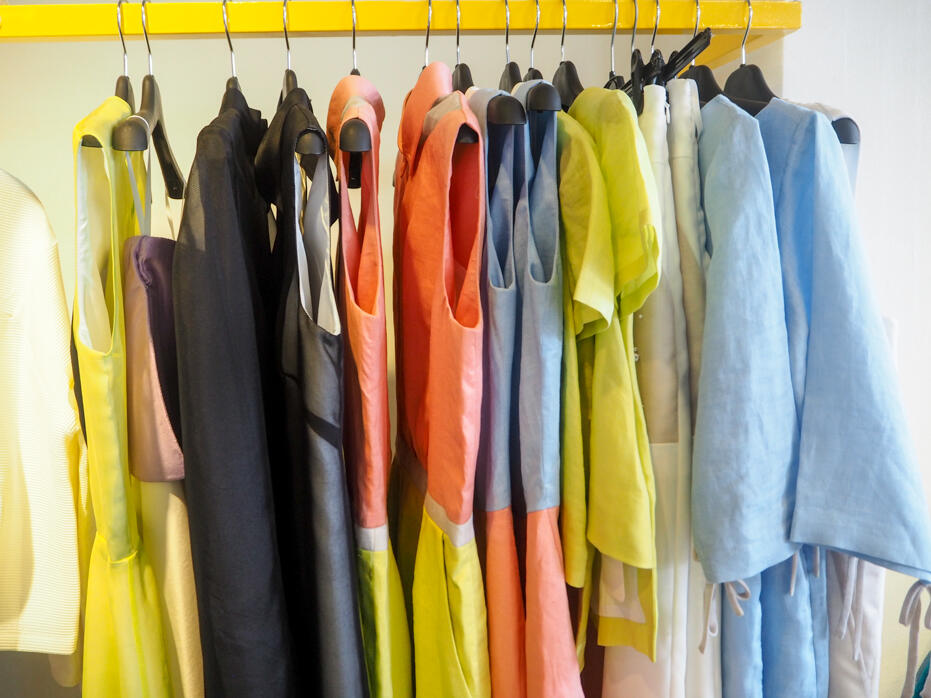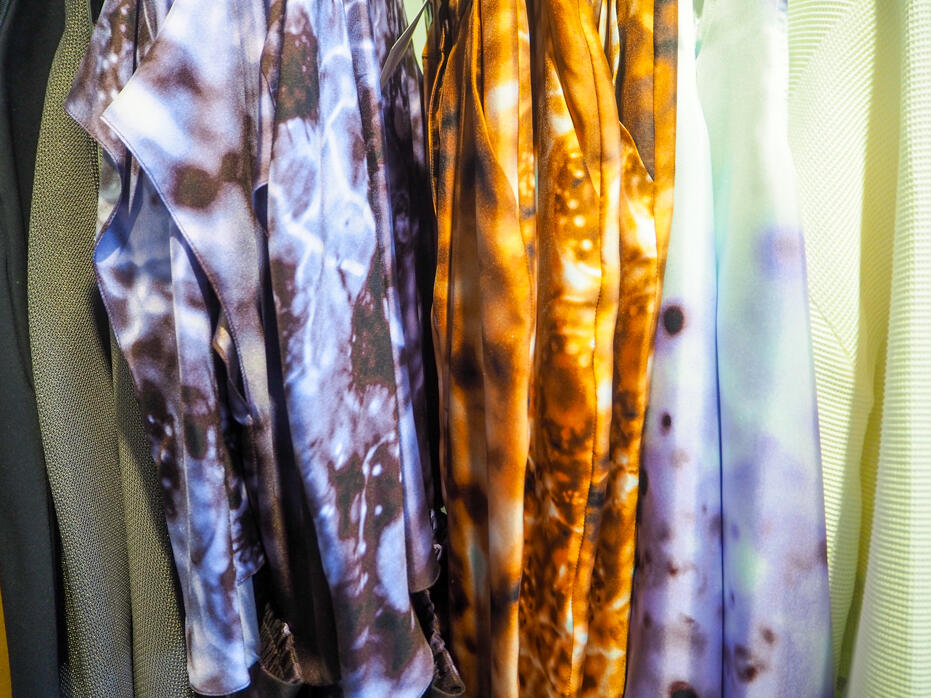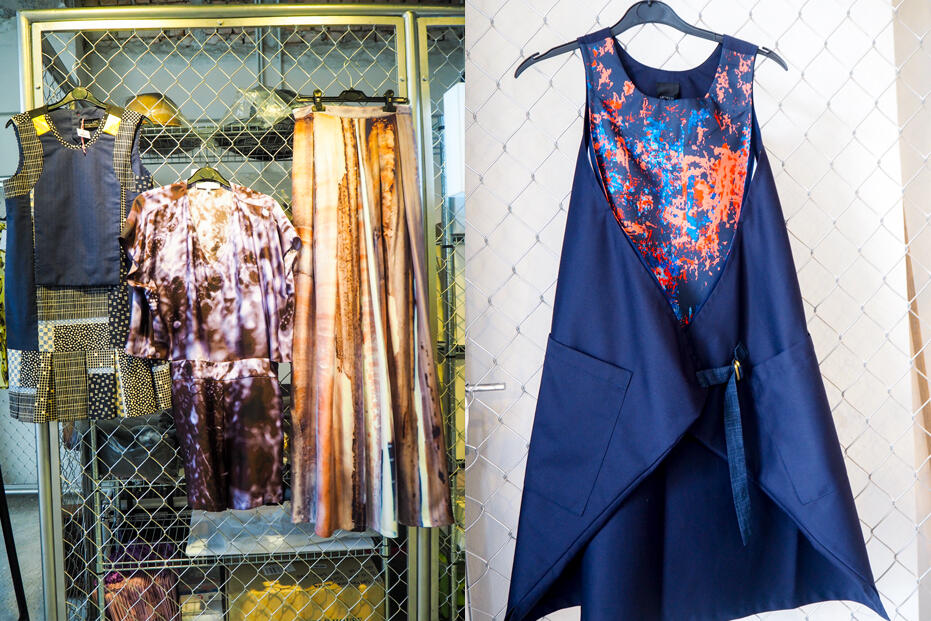 Local designer Cassey Gan caught my eye with her canvas-like designs. The dress above (right) reminds me of a painter's canvas apron, and it feels soft and yet sturdy to the touch. Her label focuses on the importance of comfort and style, as they are of equal importance. As style takes precedence over fashion, the garments created are timeless yet modern.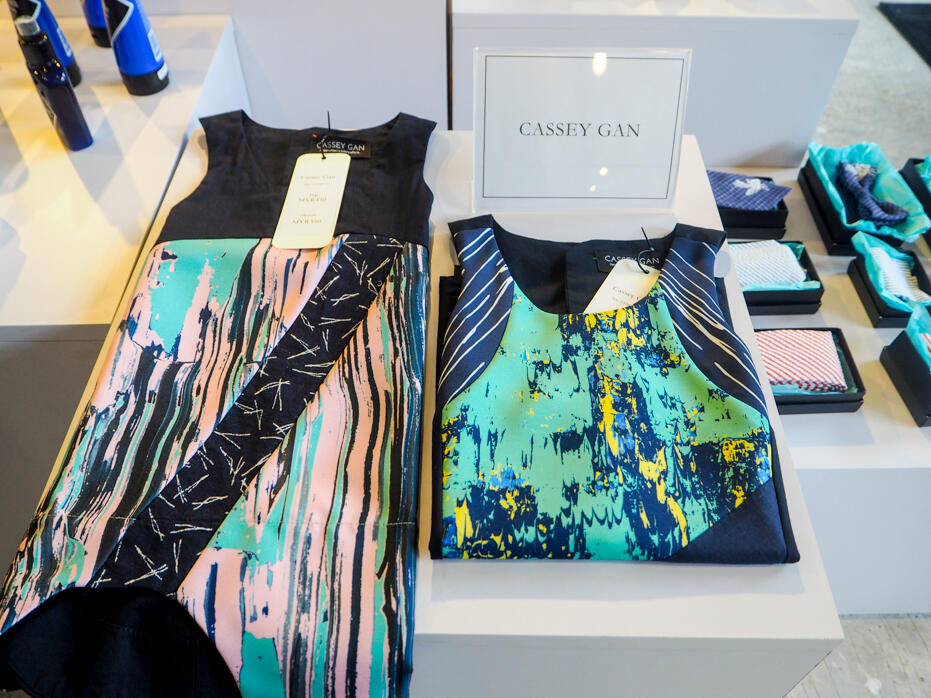 Malaysian fashion designer Moto Guo and Perth-based Maricel Pamintuan's fashion pieces also share some of the limelight as their well-known style is placed artistically in the showroom. Chic hats and cute kitty-eared ones embellished with delicate pearls (this one nearly stole the show, and my heart) by the ingenious Eugenia Kim were also spotted! Ai Chin's placements were spot on, she really did show off fashion like art pieces that are so pretty, you just want to buy them all!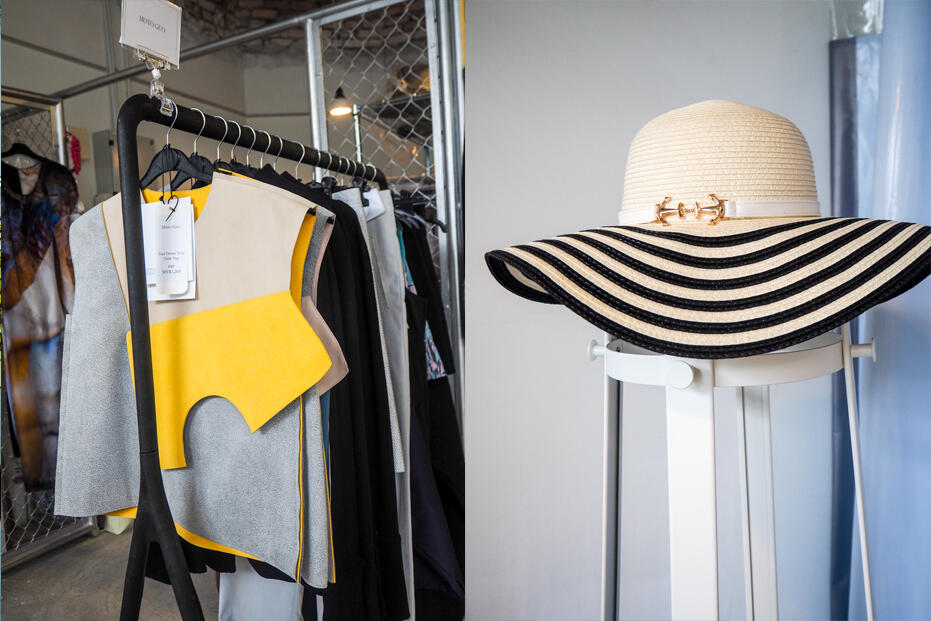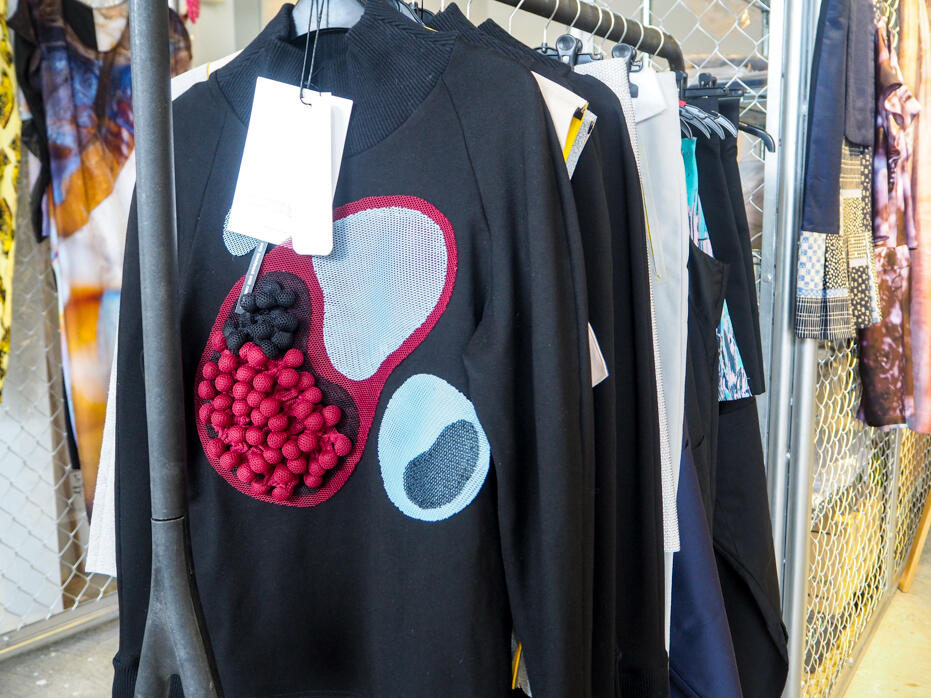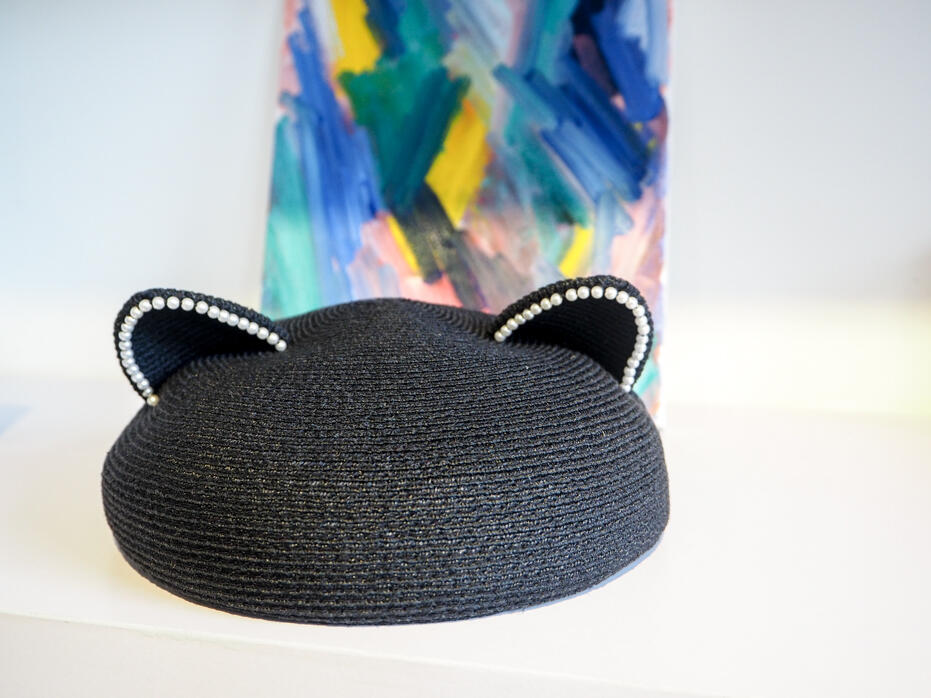 Aside from clothes, clutches and jewellery, Cuevolution also features a curated selection of artists' works that act as decorative displays – ones that you can easily purchase. Local artist Kim Yahya is an artist who relies heavily on his senses, subconscious thoughts and emotions to articulate his works on canvas, using paint as a medium. His work shown below can be interpreted many ways, and for me, it looks like the sunrise reflected over the ocean, slowly buzzing with boats. What do you see?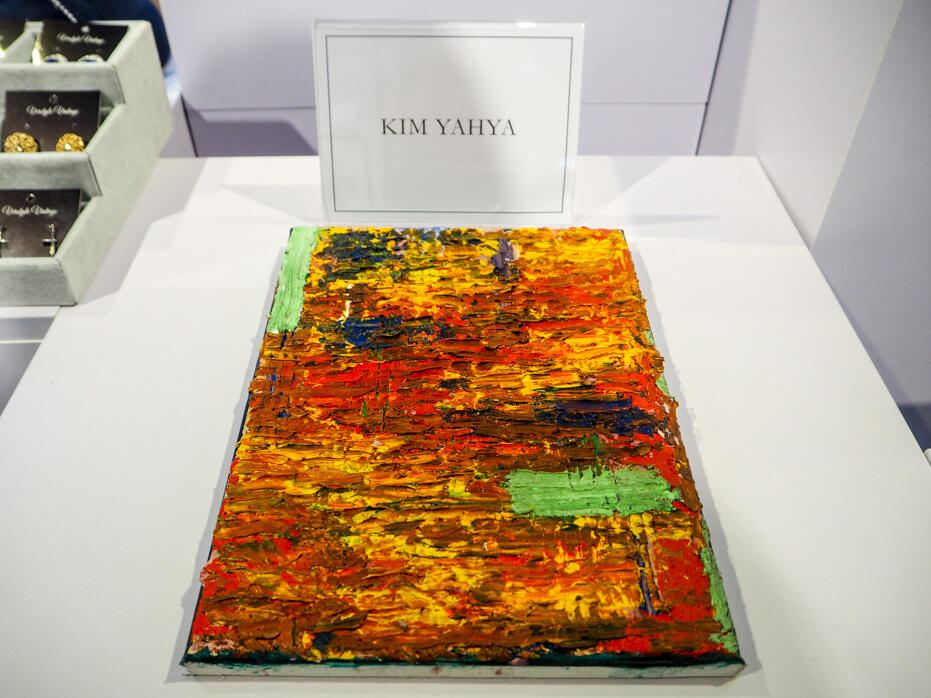 Using a very different approach is Australian artist Hollie Martin. Deeply process-driven, her approach remains simple and intuitive. Her colours are separated by dimensional lines and shapes in an orderly manner. They remind me of diamonds, set in multi-coloured fragments.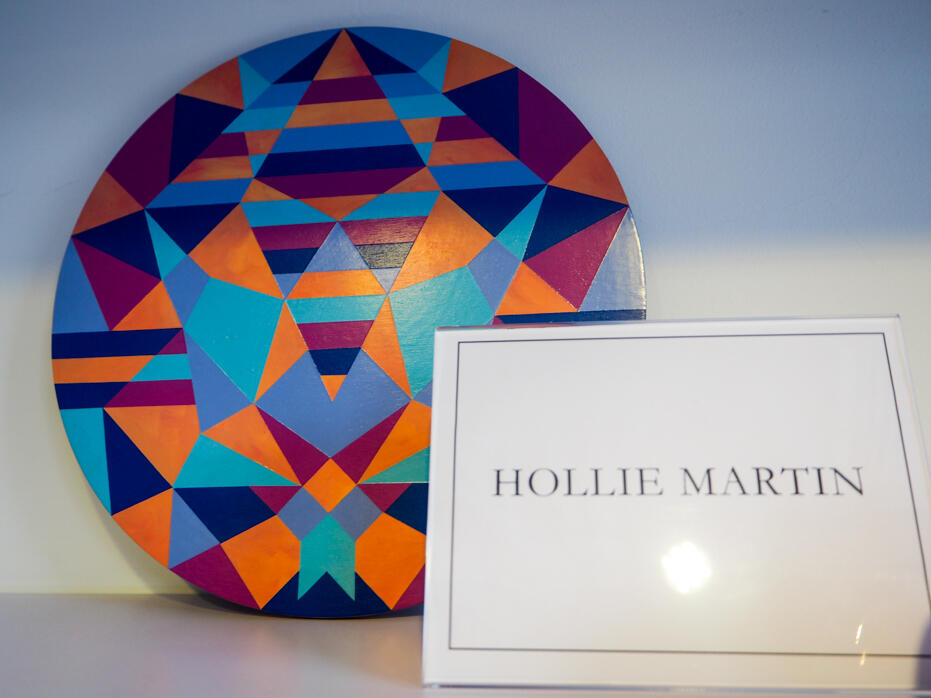 Self-taught Malaysian painter Jasmine Gan produces paintings which feature harmonious blends of colours and textures with aspiration to evoke pleasant emotions from the audience. Landscapes and skies are her current muse for inspiration, and most of her pieces remind me of sweet cotton candy.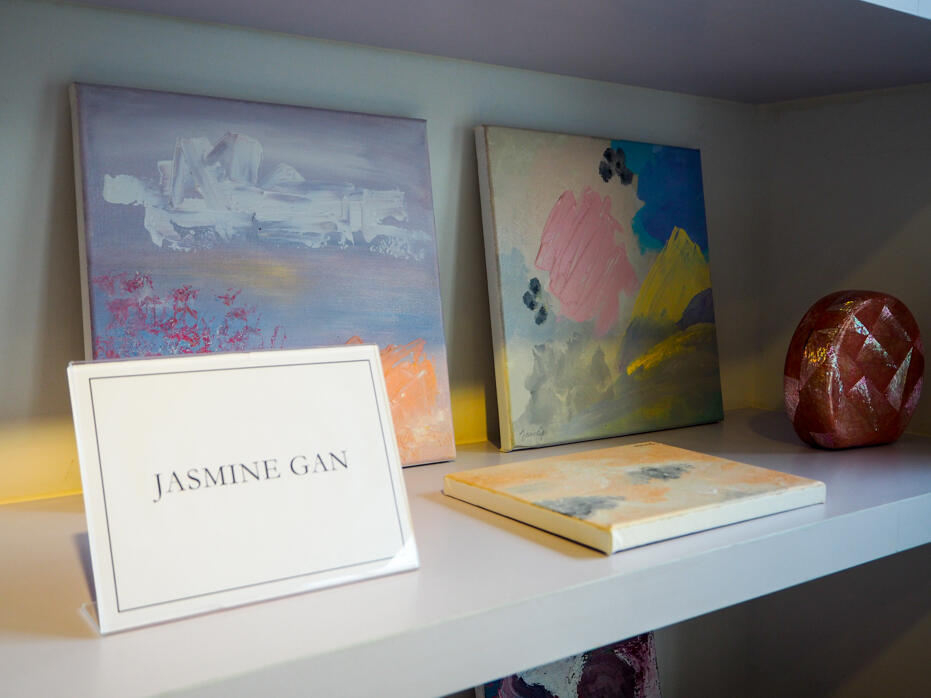 And there you have it! All the wonderfully inspiring creators who have made such artistic pieces certainly have that 'It' factor which Cuevolution looks for. I finished my journey of all the wonderful works and stories with some cake, and whiff of the special edition Lychee Peony candles that Tish has created for Cuevolution.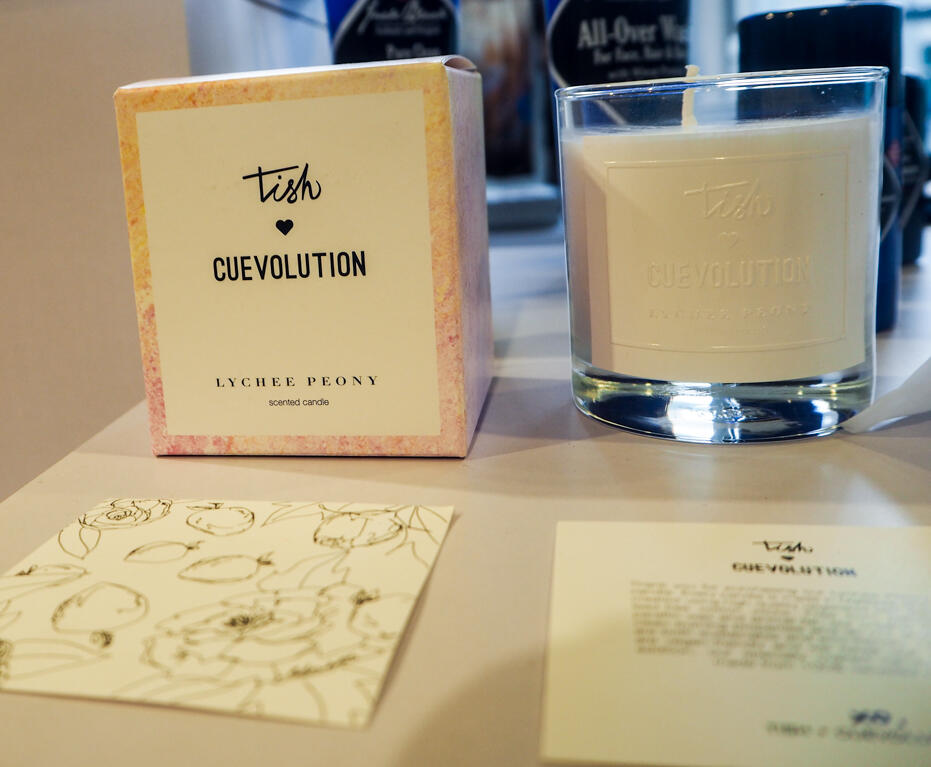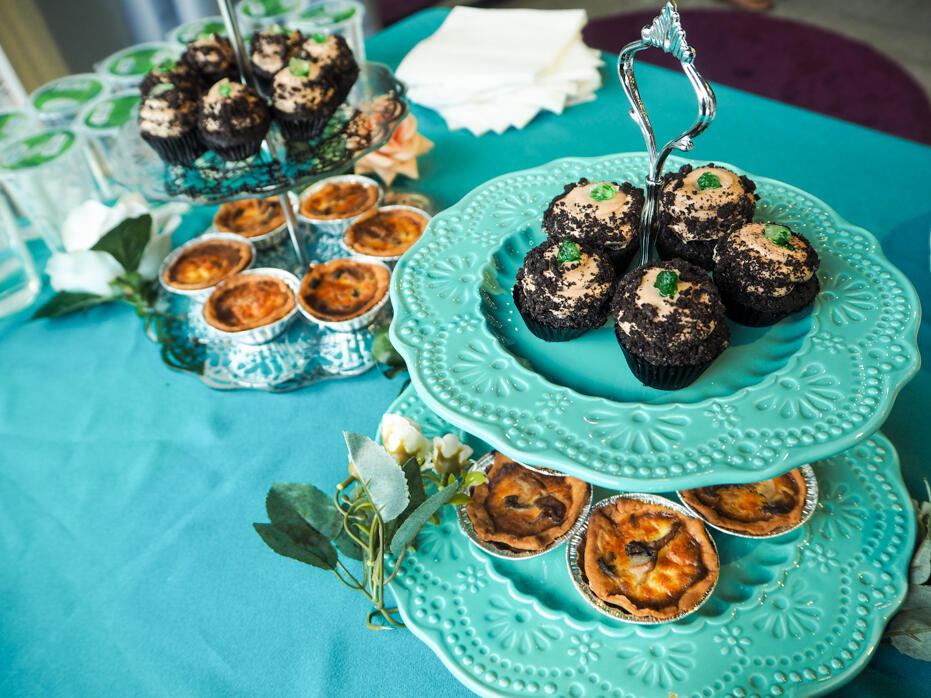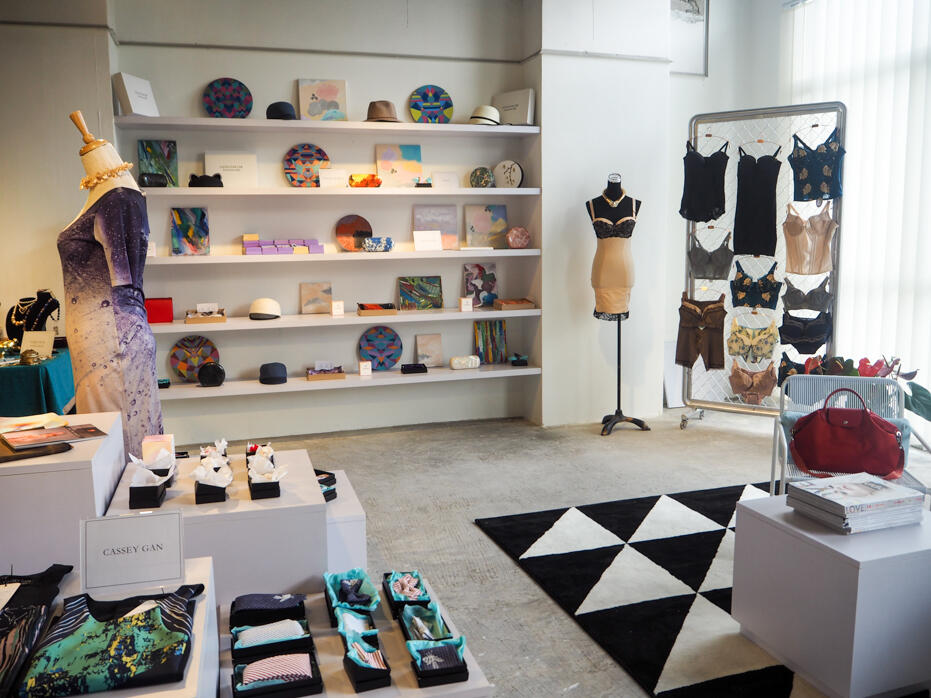 + + + + + + +
Check out Cuevolution's new showroom and featured designers at:
Cuevolution Showroom
Publika B2-1-9 Solaris Dutamas
Kuala Lumpur
Website: www.cuevolution.com
Facebook: www.facebook.com/cuevolution
Instagram: @cuevolution