Just before Aps & Jamie's wedding in Kuching, i booked a sess @ Centro Hair Salon and showed Han the colour of my bridesmaid's dress so he could pick whatever colour/s he wanted to dye my hair.
As usual, i'd brought my laptop to work from cos it takes so many hours – the salon is my office all day. If someone wants to see me on a particular day i'm doing my hair, they gotta come to me cos i certainly can't move around much! Jason + Neena + little Aaron were in town from London, and the only pocket of time we seemed to have was… when i was in the salon. So the trio came by- Neena got her nails done, and Aaron managed to get (forced) a haircut too.

In the middle of the session, Jessica of Centro expertly hijacked me for a photoshoot which she promised wouldn't take more than 10 minutes. Which is true. The entire bulk of the day was spent getting my hair to look like THIS >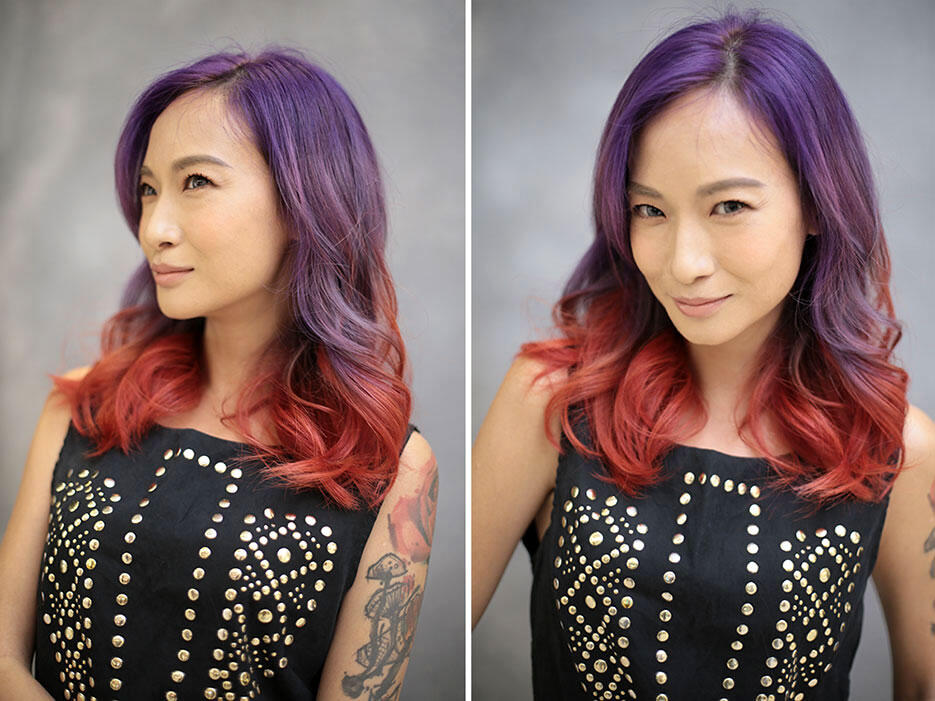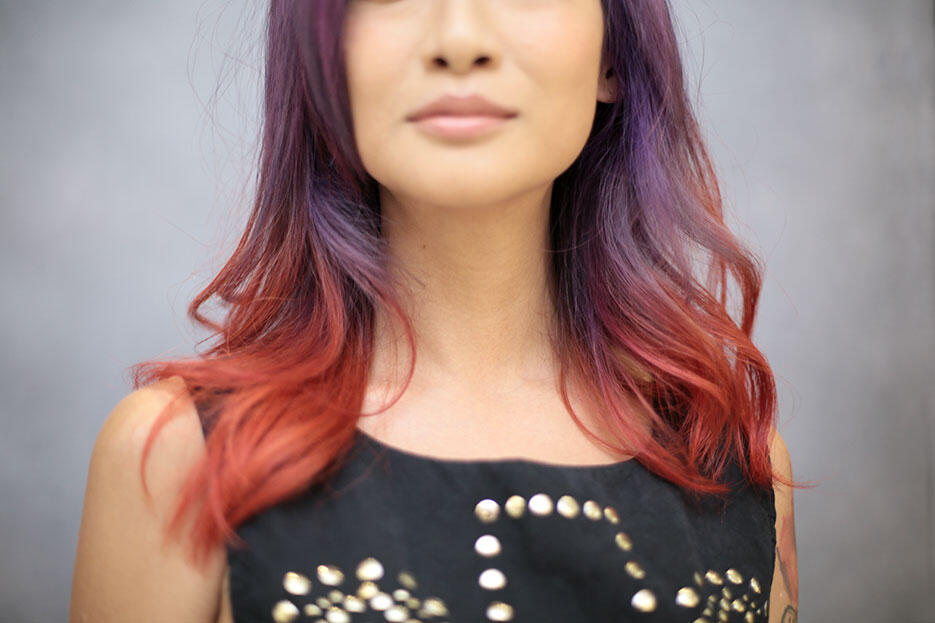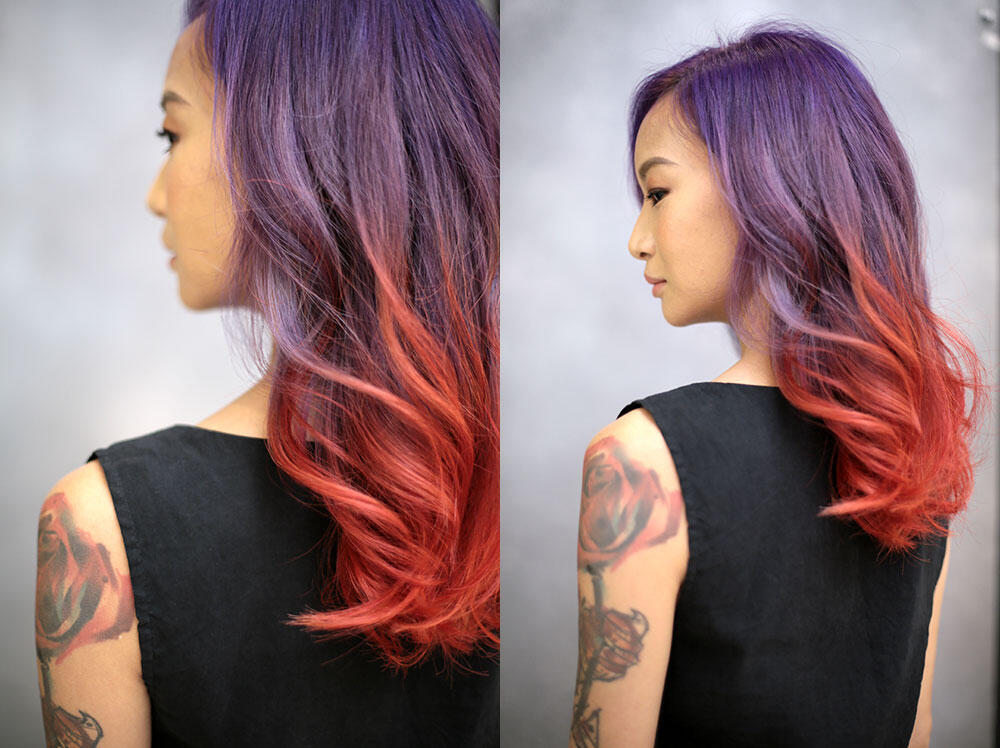 Photos shot by Ikwan Hamid
Random song i'm inserting in this post is this happy oldie I shazamed in a fancy steamboat restaurant called Red Inn Hot Pot that has vintage Chinese posters on the walls, a fascinating sauce station (including a Strange Sauce which rocks), a nice bar you can't smoke at, and wait staff who only speak Mandarin. There were also a bunch of Chinese uncles having a meal there, with their bodyguards standing outside, so Jun and i presumed them all gangsters, which in a dark sense gave the place more legitimacy. Not that i want to get shot in there.
This song is called I Want Your Love by Ge Lan / Grace Chang, a Shanghai-born (1933) actress and singer who pursued her career in HK (appearing in 33 films) before moving to London with her husband in 1961.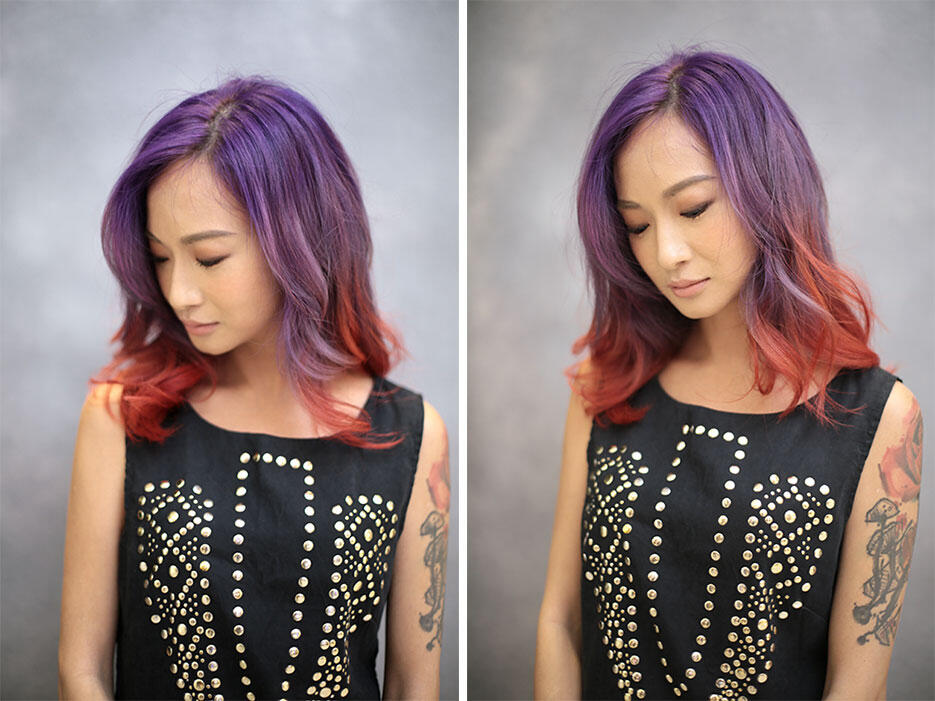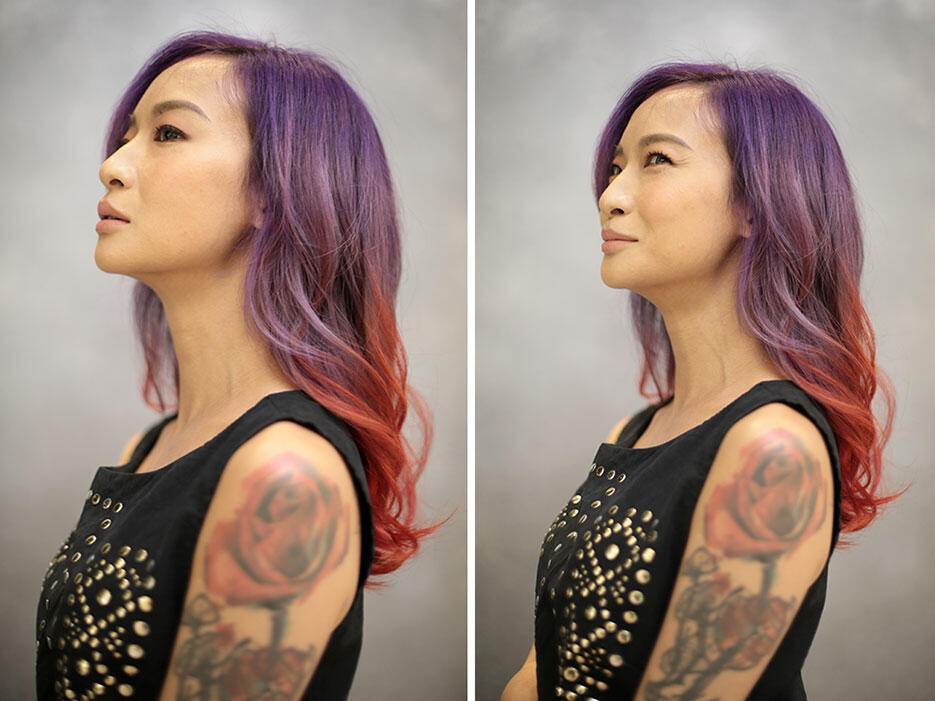 Right pic is when i'm going "Okay are we done yet? Can i go for dinner now?"
Thanks to Ikwan Hamid for the great shots, and of course Han for the colour and cut. I hadn't cut my hair for 6 months cos we were trying to grow it longer. It got so long that i've finally surpassed that annoying growing-out stage, and he gave me a proper trim which has made me feel lighter till this day. Amazing how a good haircut makes you feel <3
Last random pic – i don't think i ever posted a pic of this shot of me Centro uses for their online marketing. Yeah can't see my face but that's the role i took when i became a human hanger that day. I still refer to it as my Dory look.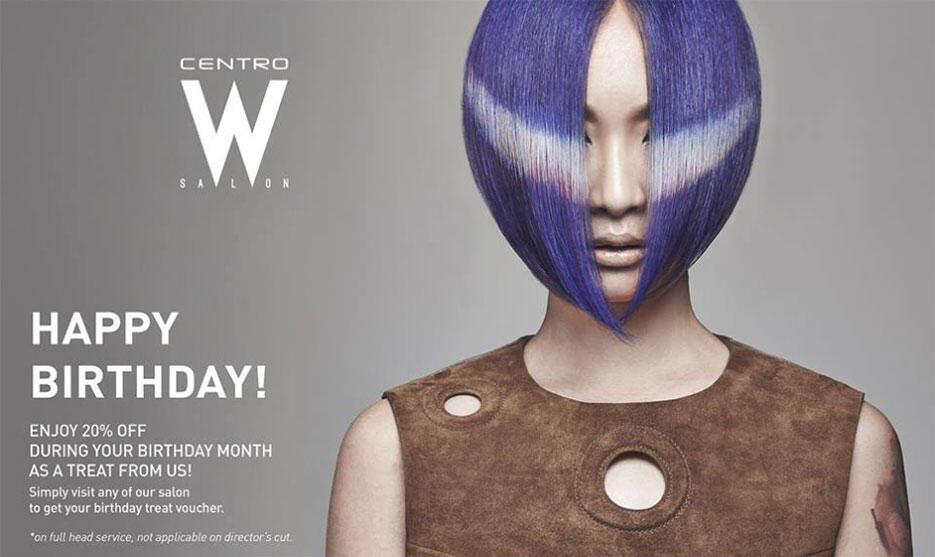 CENTRO W SALON
F235B 1st Floor
The Gardens Mall
Tel: 03 228 77 330
IG: @centrohairsalon
FB: facebook.com/centrohairsalon.my
Website: www.centrohairsalon.my