I hate to sound like an old goat, but kids these days are spoilt for colour choices when it comes to make up and hair. Heck, *i'm* spoilt now! In 2000, i had to buy hair dye overseas and us girls were happy with 2 or 3 lip colours/glosses. Now it's the norm when one has dozens of lipstick shades to choose from, and make up trends come and go quicker than you can finish the product.
Playing dress up is definitely way more fun in these times, and i don't plan to stop!
This post is a little record of the stuff that's been going into my cupboards lately, some of my fave lipstick colours in the past few months, and some make up selfies.
I shot this pic below on the same day Han from Centro Hair Salon gave me a new colour job. I couldn't fully appreciate it while rushing to beat the evening traffic, but when i got home and started fingering through my hair in the bathroom – was amazed at the colour combination he'd thought of. "It's like… Paddle Pop!" i shouted in my head. Then had the paddle pop song stuck in there for the next few hours.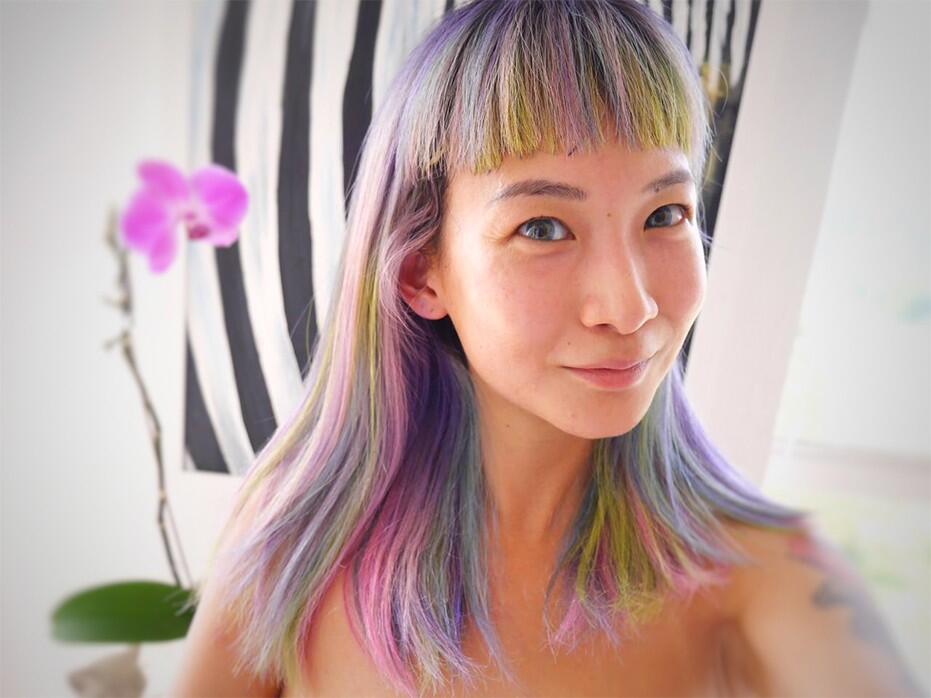 I captioned on IG: No make up cos THE HAIR!!!
+ + + + +
Thanks to Dior for sending me a whole bunch of goodies that make my getting ready for events always exciting and an adventure!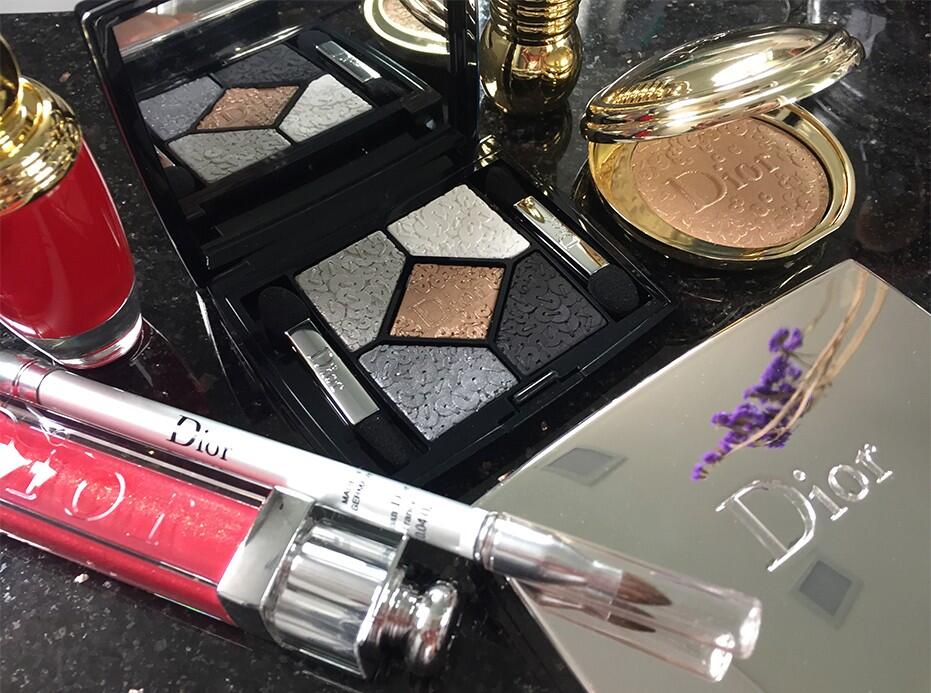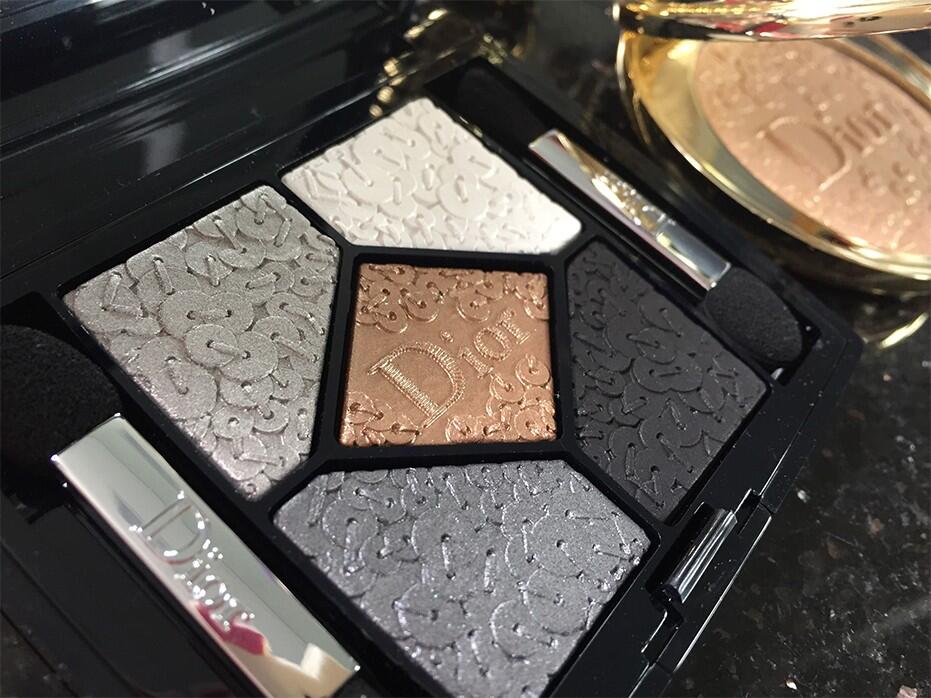 My mum and i fawned over how they made their eyeshadow palettes look like sequins. Hebat la.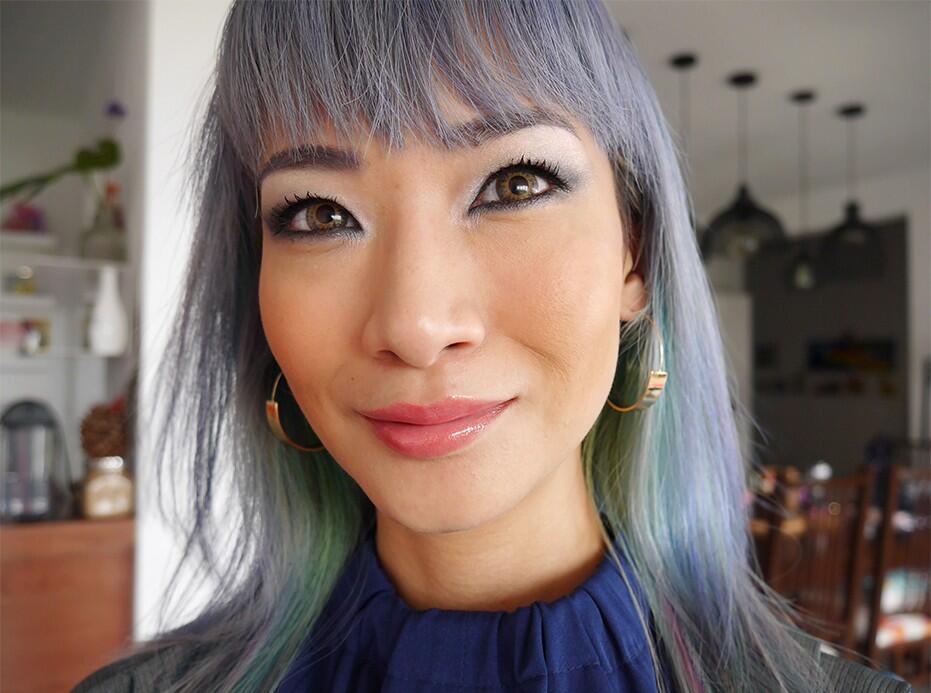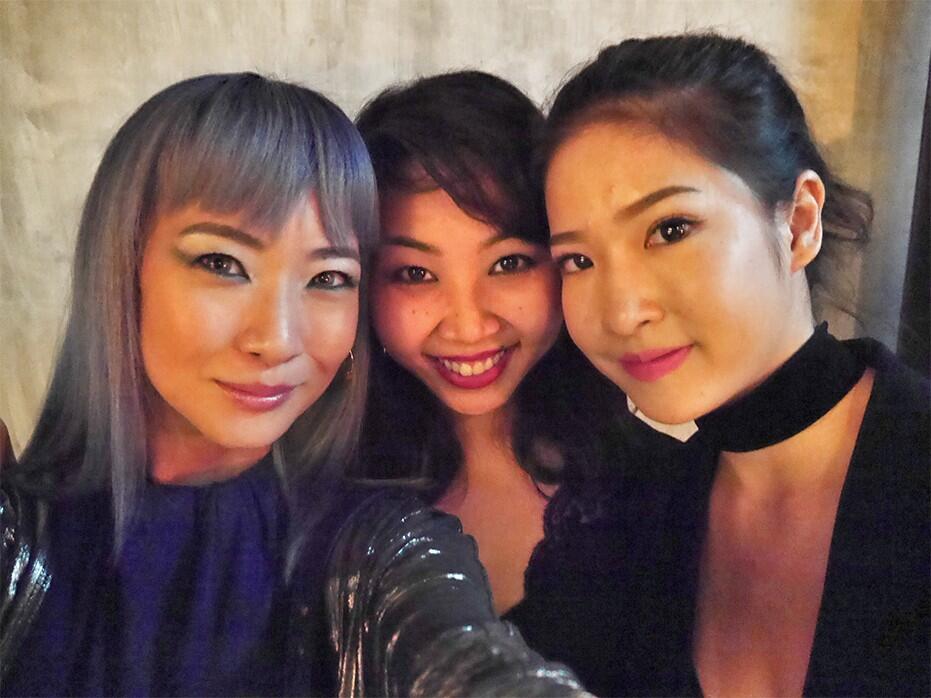 Me, Clarise from Dior, and Bell; at Dior's Christmas get together which took place in the dim cooling area of Bobo filled with bountiful bubbly and canapes going around, plus a lucky draw which got people screaming (first prize was a Dior bag).
Then for the New Year, Dior surprised me with yet another package of make up they sent over, along with this immaculately-cut pop up with tiny cardboard Dior icons that swung around on almost-invisible strings.
These guys are too much…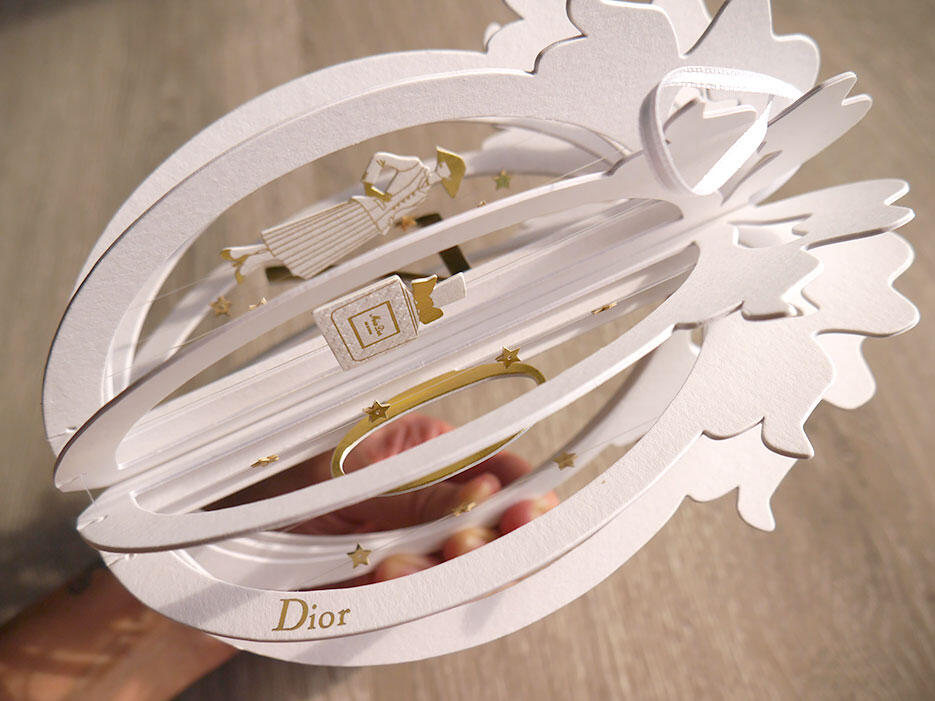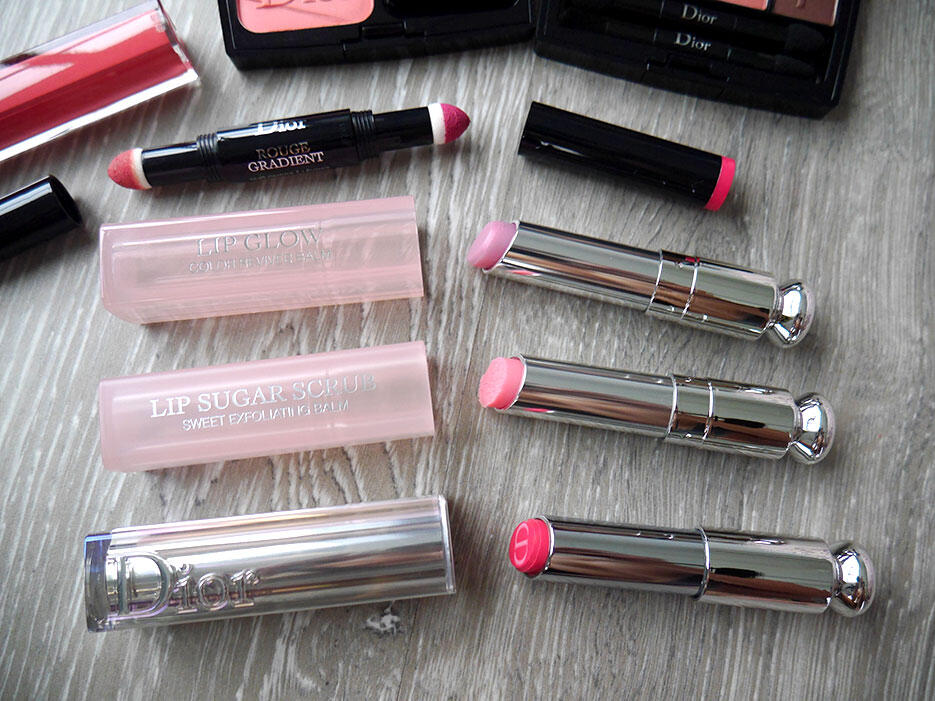 I've been using the Dior Addict Lip Glow constantly on my travels, it's like a thick balm with a gloss finish and a hint of colour. So i don't have to check if i'm missing the line on my mouth after a tiring flight, and it gives me a little colour + glow so i don't look like death.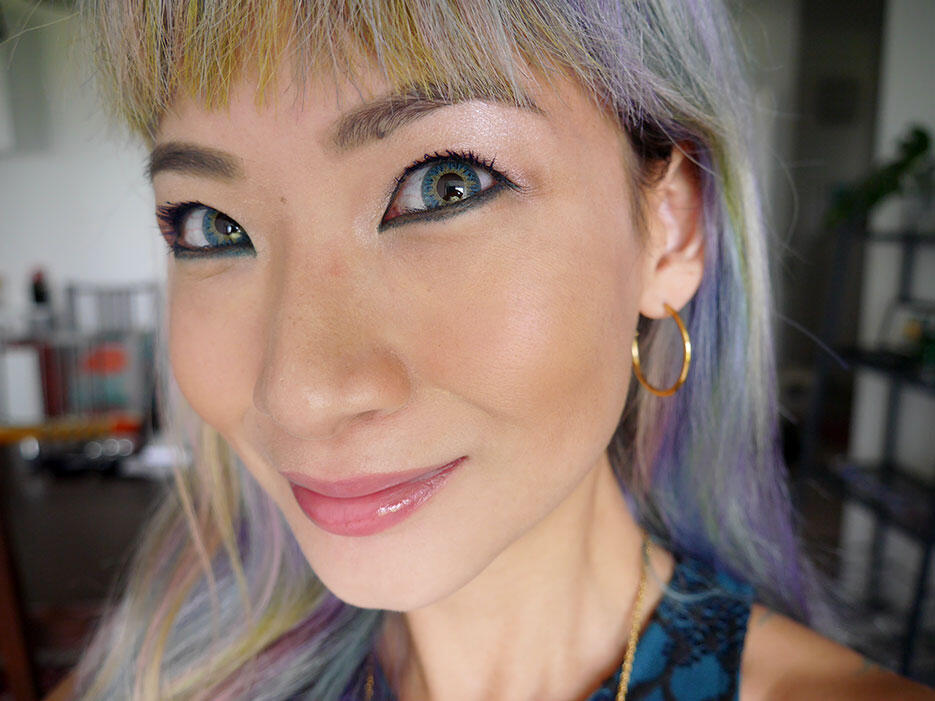 Above is me wearing the Dior Addict Lip Glow, and my under eyeliner is this dark green one from Dior too.
The Lip Sugar Scrub is a self vanishing tint scrub that provides colour and softer lips in one sweep. The Rouge Gradient is quite a strong (pigmented) colour on sponges on both ends. I used it during CNY and it's interesting to blend out with your finger for that Korean make up look on the lips, but i found it dry for my liking and think i'm generally prone to a stronger matte lip colour, or a light gloss one.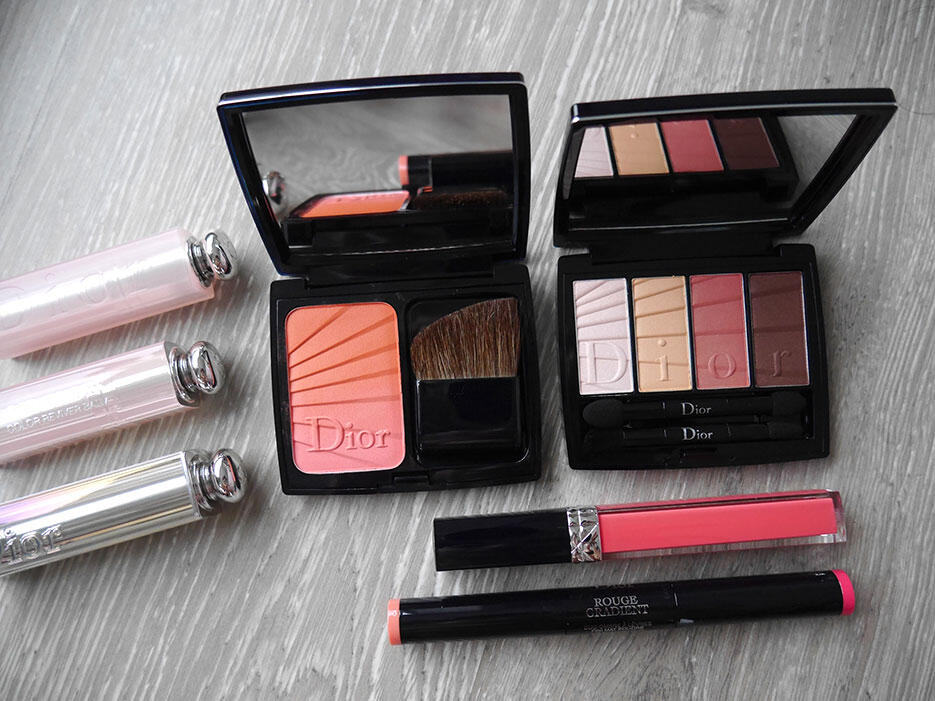 The orangey blush above is the only one i've been using for the past month… i gave away my prior reddish Dior one to Yishyene cos i'm trying not to keep make up once i'm habitually using a certain colour. Don't want it to rot in my drawers!
Love love the eyeshadows, the nude red and brown hues are so in right now (Korean-inspired again) and the size of the palette makes it so easy to bring out for post-workout.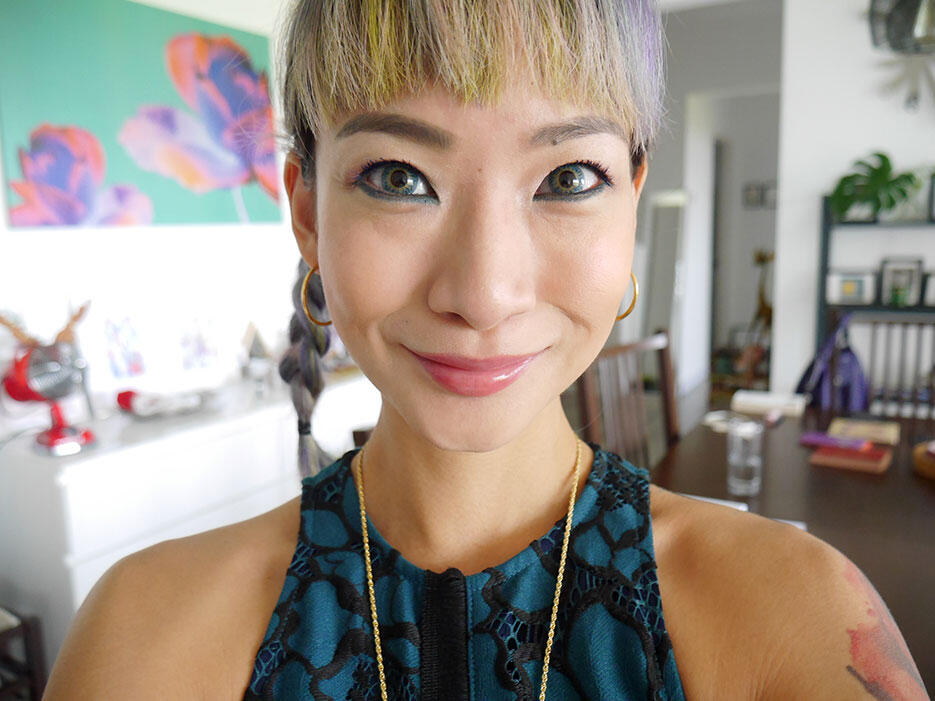 + + + + + +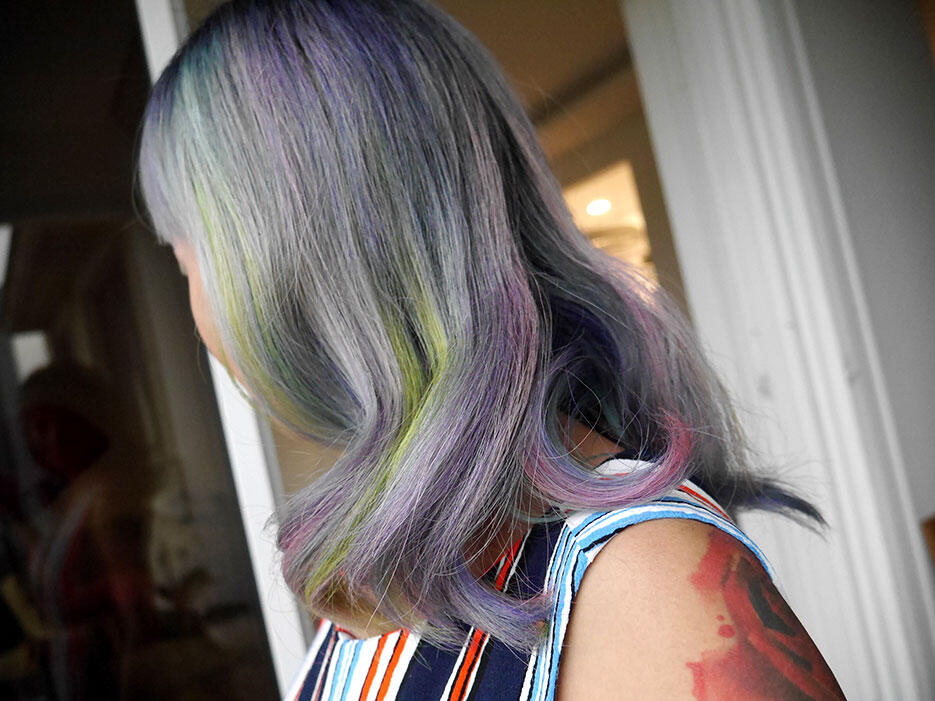 Random shot from a day Centro curled my hair, you can see how the colour has faded slightly by then but in a most beautiful way. In fact, i've managed to not dye my hair for 6-7 weeks since it was coloured.
+ + + + + + + + + + +
Below are some boxes brands sent me >
Kurator
Founded in 2016, Malaysian brand Kurator touts skincare products like simple-to-use face masks, powerful serums and natural essences in packaging that brings to mind Scandinavian minimalism. Their products are primarily crafted from all-natural ingredients, as well as the lack of controversial additives commonly found in many skincare products.
Website: www.kurator.my
IG:  @kurator.my
FB: facebook.com/kurator.my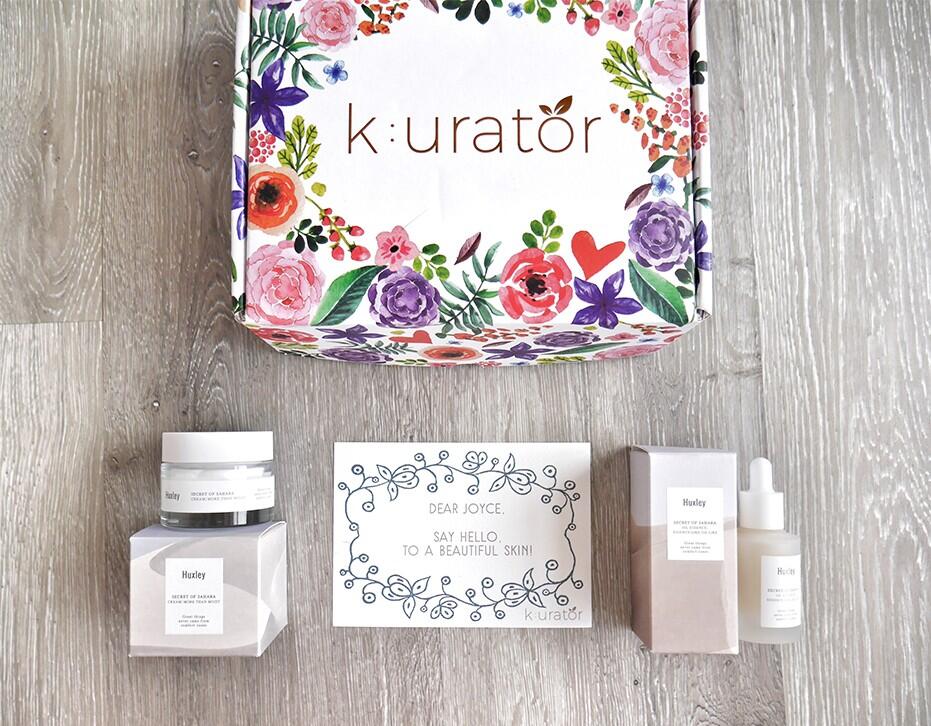 + + + + + + + + + + +
Daisy Sky Malaysia
Established in 2008, Malaysian skincare brand Daisy Sky takes pride in the purity of its products. Daisy Sky products utilize only natural plant-based ingredients, and are vegan friendly. Their products are also completely free from dyes, fragrances and alcohol, as well as being completely paraben-free. Their range of gels, serums and masks incorporate ingredients such as real Bulgarian rose, lavender and wild Roman chamomile to compensate for the lack of chemical additives and fragrances in their products.
Website: daisyskymalaysia.com/en/home-page
IG: @daisyskymalaysia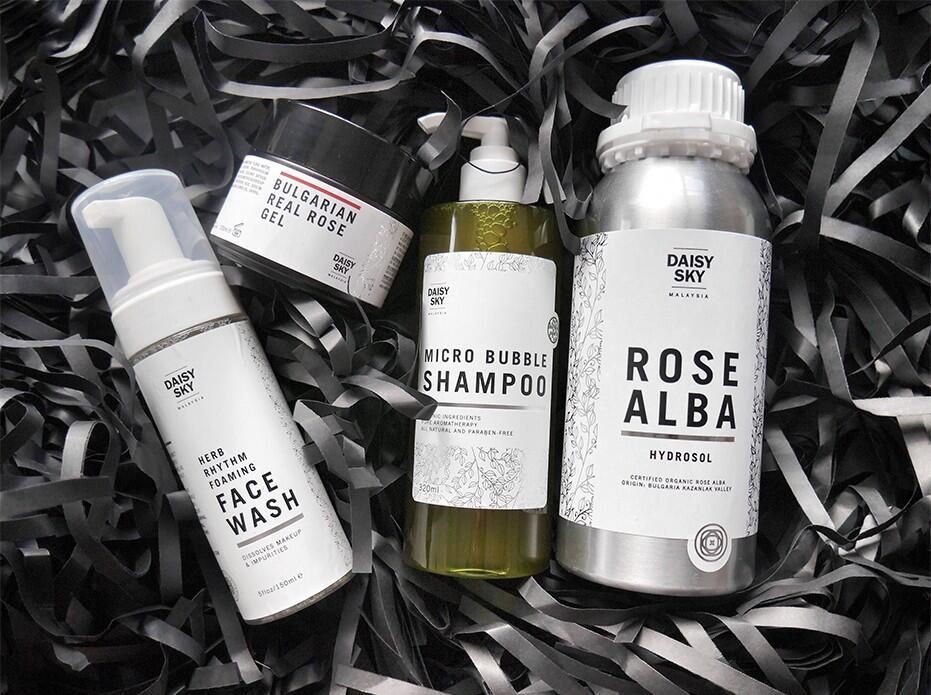 + + + + + +
As a clay-like substance trickled down the mountain and mixed with the waters of the river, it created a foamy substance that the Romans discovered had cleansing properties for their bodies and clothes. The name of that mountain was Sapola, and its discovery was the precursor to the creation of modern day soap.
Taking that history into account, the company Mount Sapola was formed in 1997, releasing their first batch of natural handmade soaps. Today, Mount Sapola produces a wide range of natural hygiene and aromatherapy products that are sold all over the world.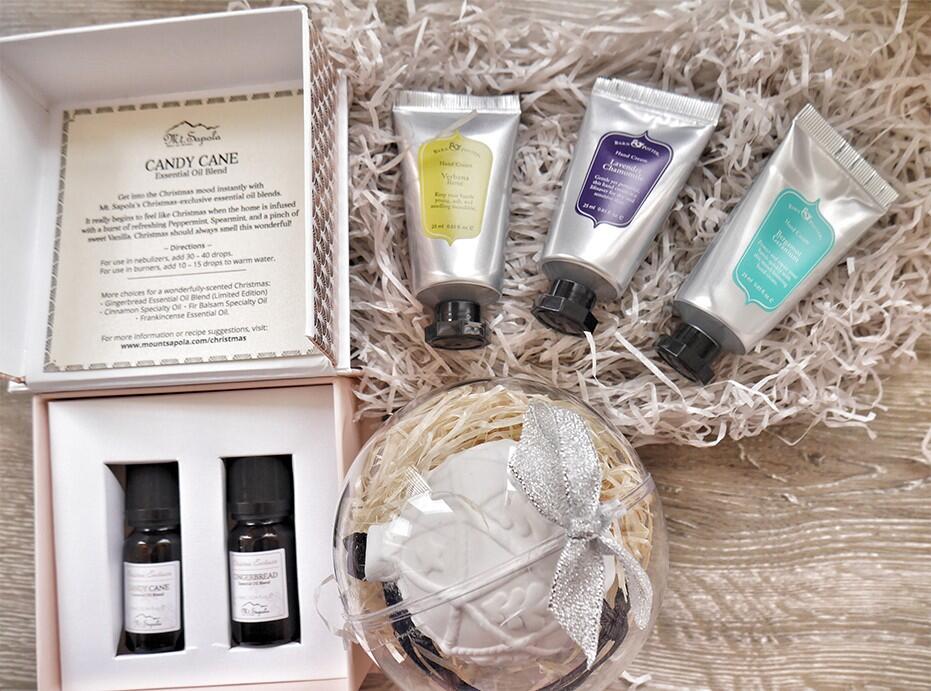 + + + + + +
Sasa Malaysia
We do some PR for SaSa Malaysia, who got us to send some of their regular KOLs a Christmas gift box… and the team were so nice they gave Baby and i one each too!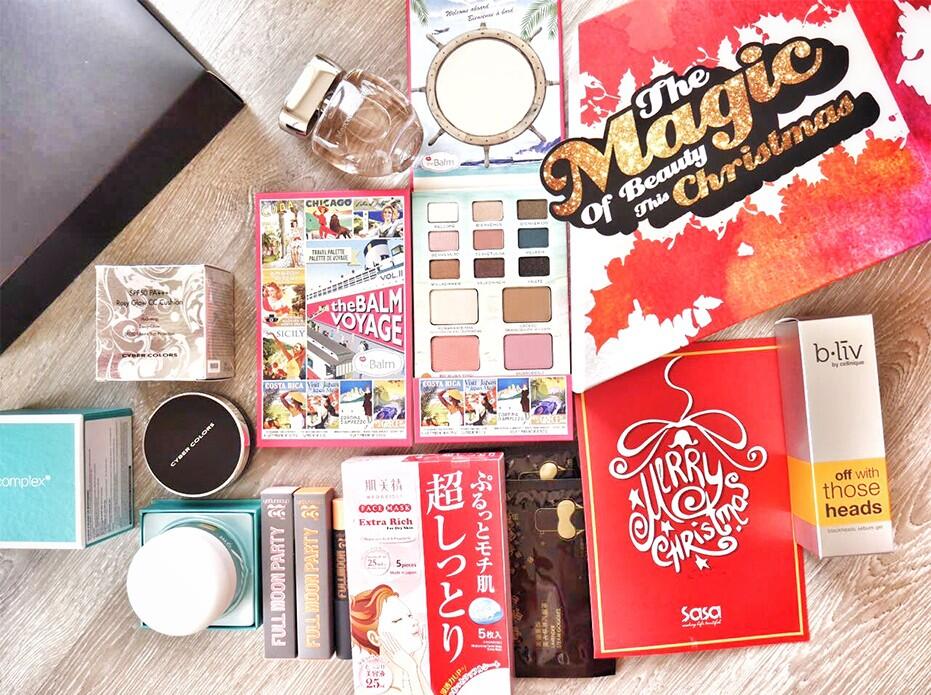 The Balm Voyage make up palette must be my favourite item in there. It's half a cm thin, and ultra convenient and light to carry with me on travels while having all the essential shades i need!
This is a make up selfie in Taipei using The Balm Voyage eyeshadow palette: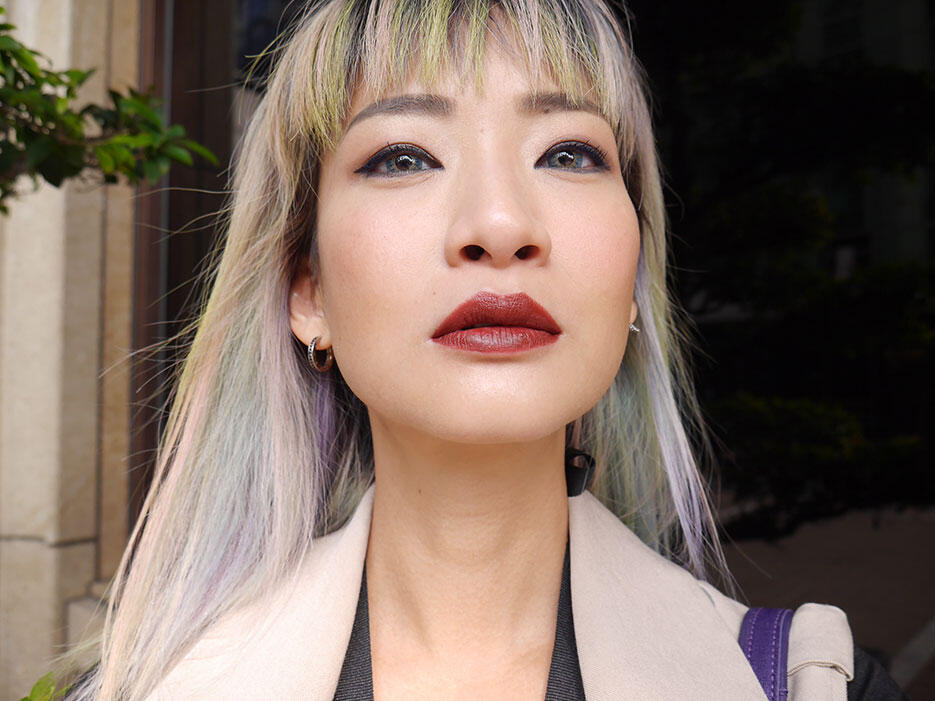 As for the winning lippie, it's my fave shade from Madu Cosmetics (99 problems).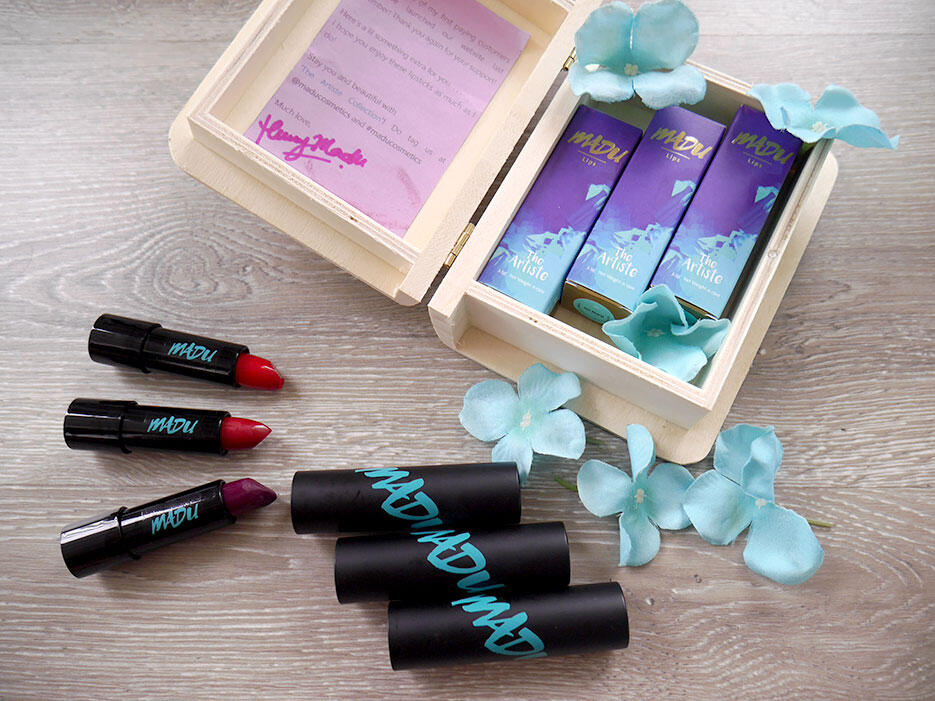 When Madu Cosmetics first launched online last December, i bought 2 shades during their debut week. A few weeks later, they sent me 3 new shades and i was like 'omg now i have more Madu then i can wear!'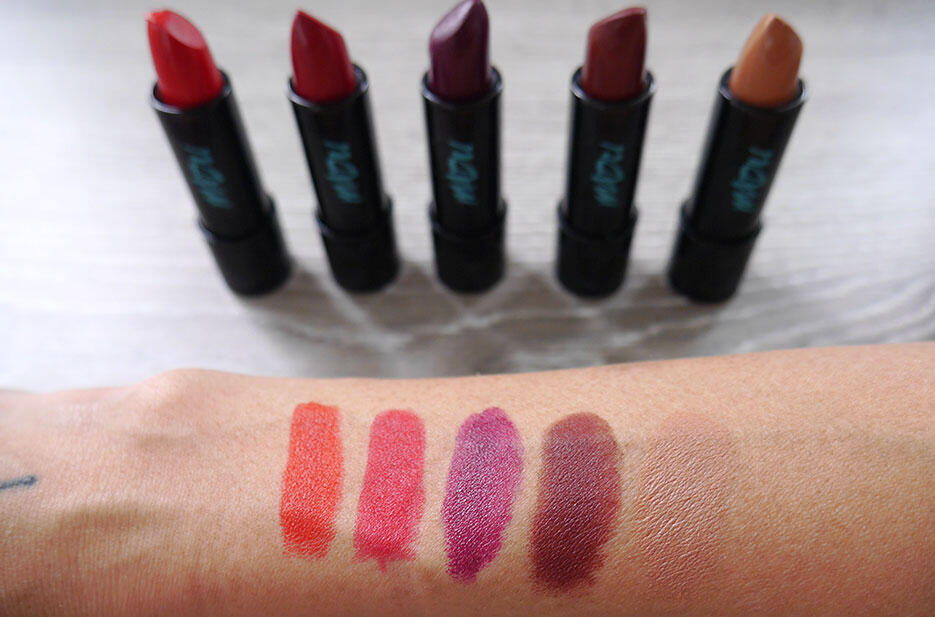 L-R: valerie, kiss it better, go hard, 99 problems, moondance
Sorry for the unimpressive swatch, i had 5 minutes to take this pic before washing everything off and dashing to the airport!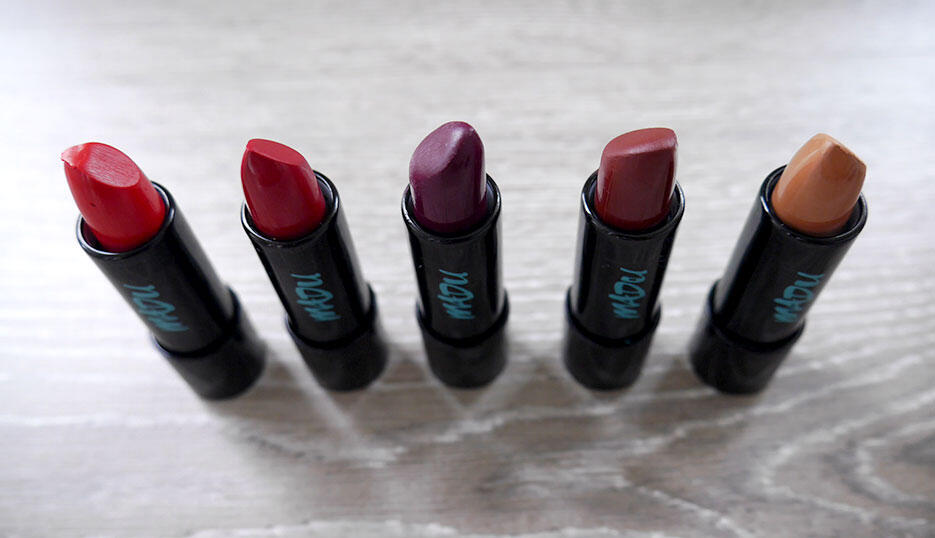 + + + + + + + + +
After CNY, Shu Uemura were super sweet to send a bunch of make up my way despite my not being able to make it to their last event.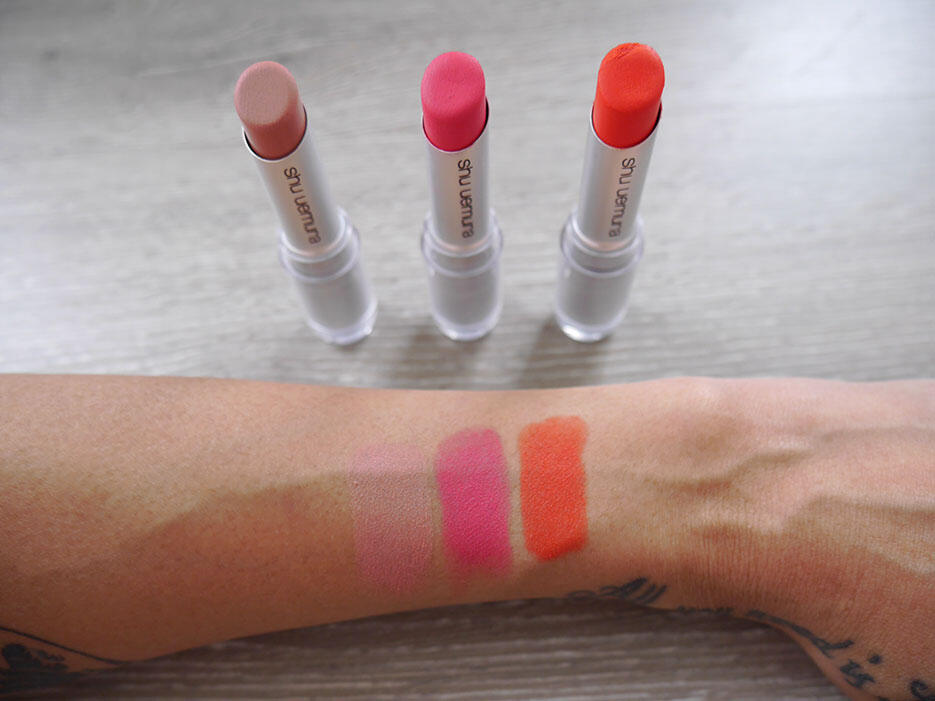 They've got new matte lipsticks in a great nude and spring brights!
L-R: MBG 934, MPK 354, MOR 550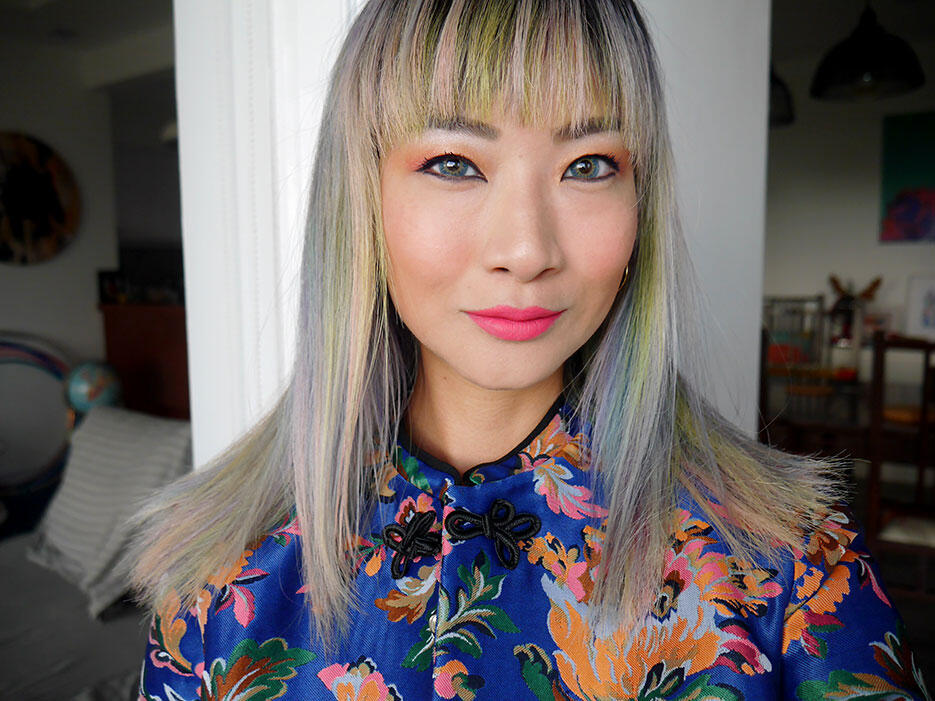 Here i am wearing MPK 354, a bright pink lippie
They also sent me FOUR of these new Lasting Soft Gel Pencils in slightly varying shades, and i thought i would just give one or two away cos i don't need that many. But after using 2, i'm addicted, i know i'm gonna finish them all by myself :p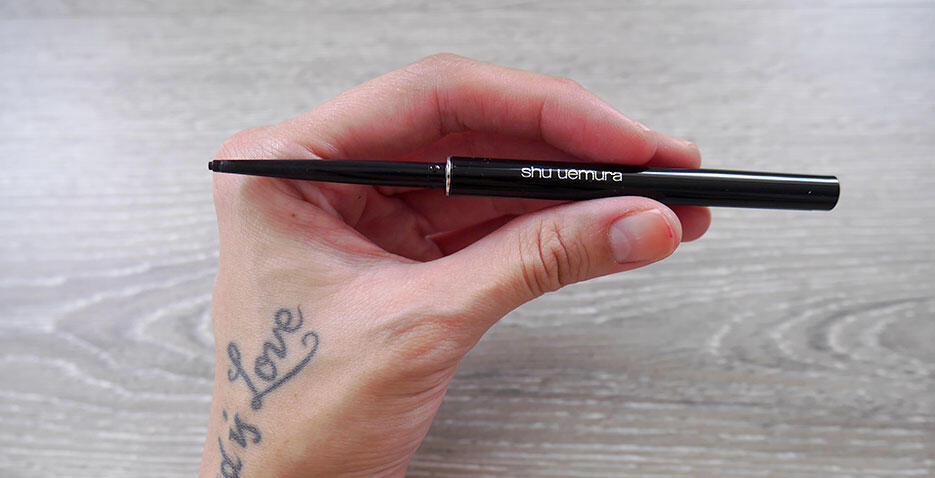 They're these new waterproof eyeliner gel pencils with super thin lead at 1.5mm, but they won't break cos you can choose to click it so the lead sticks out just enough for you to draw with. I can draw really close or onto my lash line with this, and it lasts the whole day. I can even use it to draw my lower lash line without looking like it's too harsh, and it won't smudge too!
I'm so fascinated by the technology used to create this pencil that i found myself spacing out on the bus in Taiwan and thinking about the factory machine that produced something so tiny and perfect…
Ok that's all my yakking about make up and hair for this month!
XD