My journey with my hoop began just because i liked being near one, or in one.
I didn't even know how to hoop around my waist back then, but would carry it around with me since i was in my early 20s, and even traveled everywhere with it when airasia started their flights (Bangkok, Bali, Philippines, etc). There were a couple of times they tried stopping me from taking it on board, and took pictures of it (i suppose as to exemplify in the next meeting how hoops aren't allowed on flight), so after that, i had to check my hoop in, pray it wouldn't get bent, and enjoy the looks on people's faces when it came out on the conveyor belt at baggage reclaim. Now we've got foldable and travel hoops XD
It took me years to discover (thanks to instagram) that there are many other people in the world out there like me – who are innately drawn to the hoop and find peace, meditation, solace, healing and discovery in this simple yet powerful circle. When you think about it, the circle is the middle of every atom, planet, etc. I find that being in the middle of it or getting into the flow of it, puts one into a meditative state. Honestly, i didn't even know how to hoop till a few years ago. But i loved the hoop so much, i would just SIT IN IT like a child when i'm at my happiest. At times when i needed comfort, i could curl up in it on the floor and cry, feeling like it was protecting me.
Before IG, i always felt like the odd one out in Malaysia, always bringing my hoop around with me (to clubs, parties, festivals, holidays) but later on, discovered the existence of the hooping community especially in Australia, the States, Canada, etc. Plus many of the girls were into colour, sparkles, nature, and shared the same belief system too! I felt like i had found my tribe.
Halfway wrote the below a long time ago, then something went wrong with my iphone – i lost a whole bunch of notes and got so down i never finished writing it. About time i just released it as it is.
+ + + + + + + +
Sacred Circularities seems so long ago… it was my happiest week this year!
It's a hula hoop retreat that's held in Bali and Sedona, and some of the best and most famous hoopers from around the world come to this retreat to teach, and it was so amazing. I was recommended by Michelle of The Hula Hoop Institute to do the social media for one of the weeks. Met Mishie by taking some hoop lessons from her in KL for a month, while she was back.
I moved everything from my schedule to be there. I wanted to be there so bad! It sounded like EXACTLY the kind of thing i would travel reallyyyyy far for, and here it's always been, in Bali. A 3-hour flight from me. The other girls flew all the way from as far as Canada, UK, Australia, Japan, just for it!
We spent 7 full days in Ananda Cottages in Ubud having sessions from morning till evening on hoop lessons; with some meditation, yoga, and breathwork slipped in. There's a jam session every night where everyone plays with their LED hoops.
I spent every day eating delicious organic food,
breathed fresh air and took in the sights of the paddy fields greeting me every where i turned,
hooped for hours, made so many new friends, laughed so much, and felt so much love!
When i saw the schedule, i didn't even know what some of it meant but i was so open to it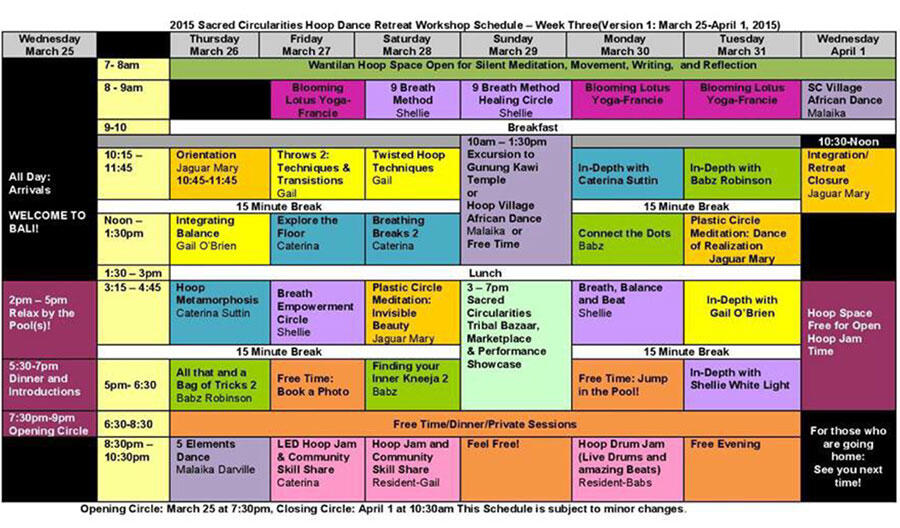 At Opening Circle, i entered the wantilan to see a giant hoop made out of fresh flowers on the floor.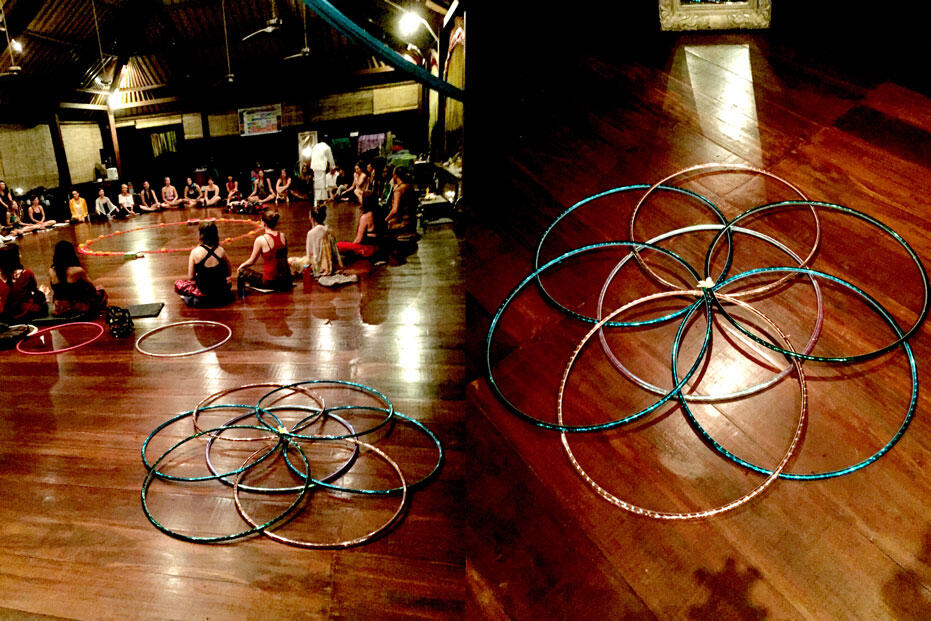 Sacral geometry made from hoops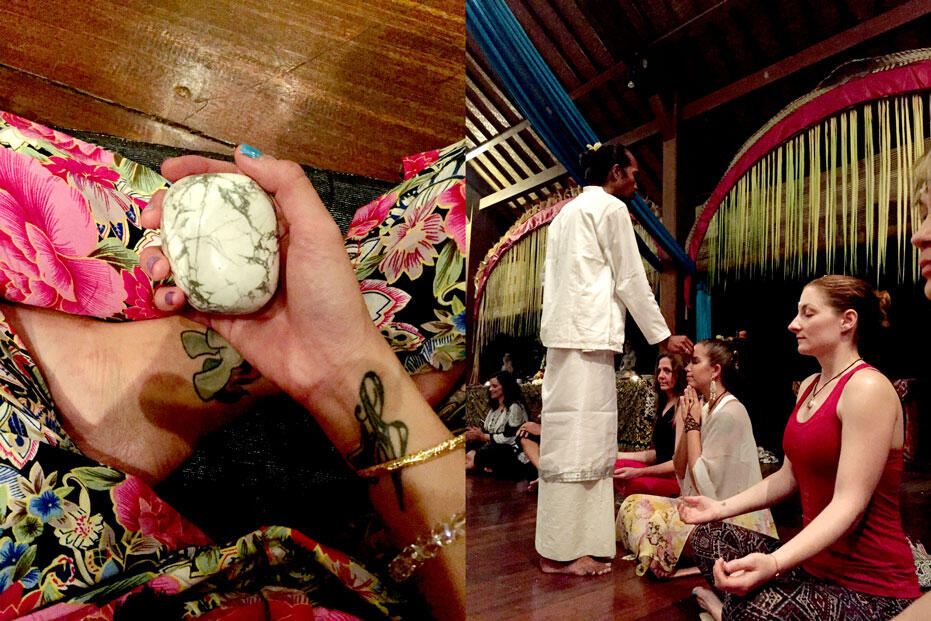 The stone of communication 😀 I love that i met a few people who are into stones too
We were all blessed by a Balinese priest to aid in opening our third eye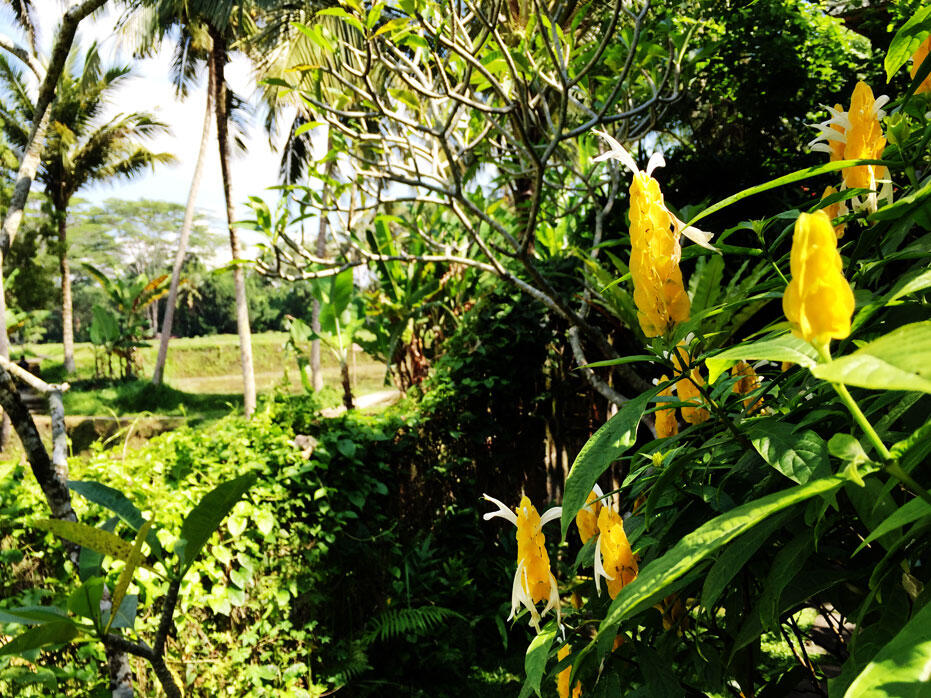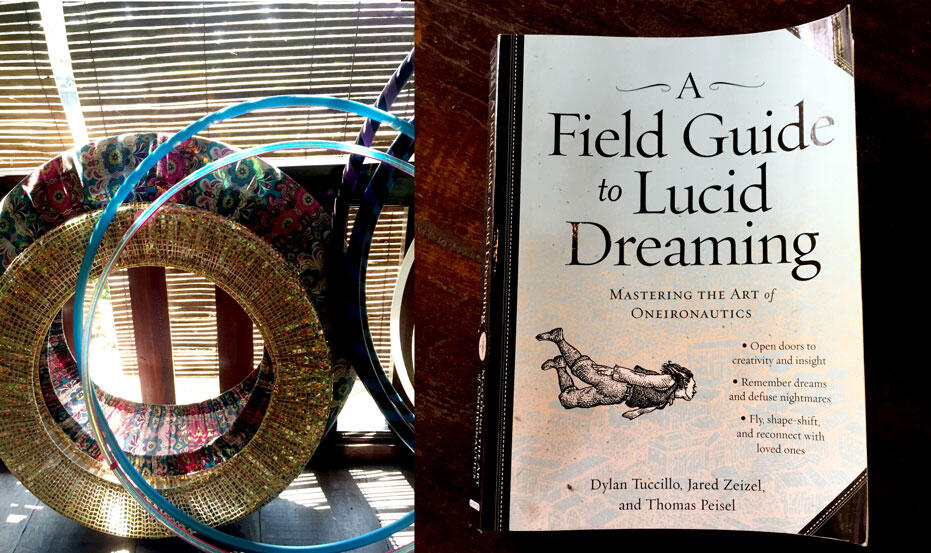 Integrating Balance class by Gail O'Brien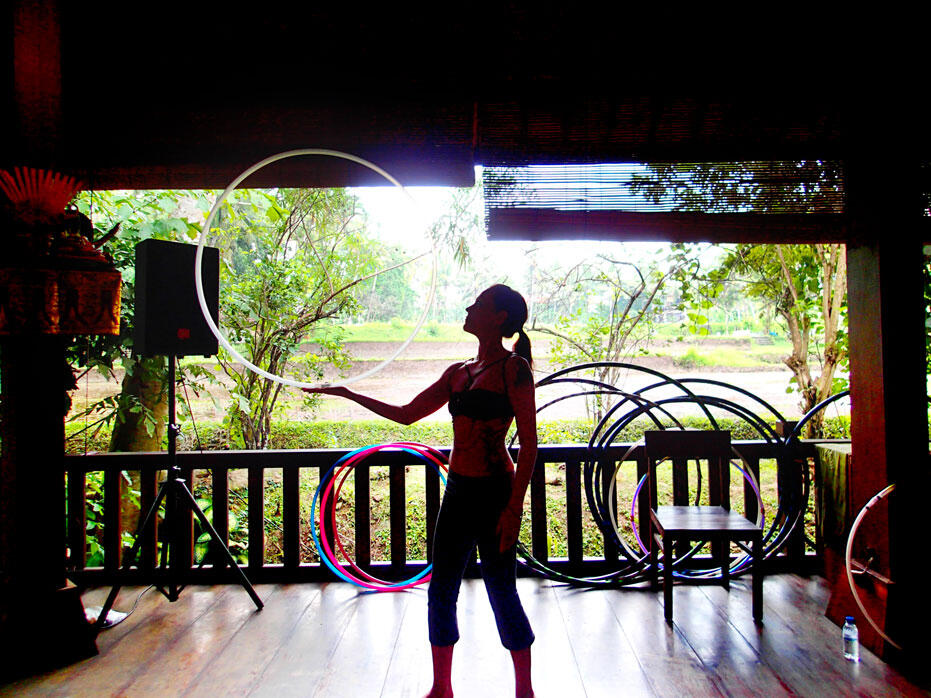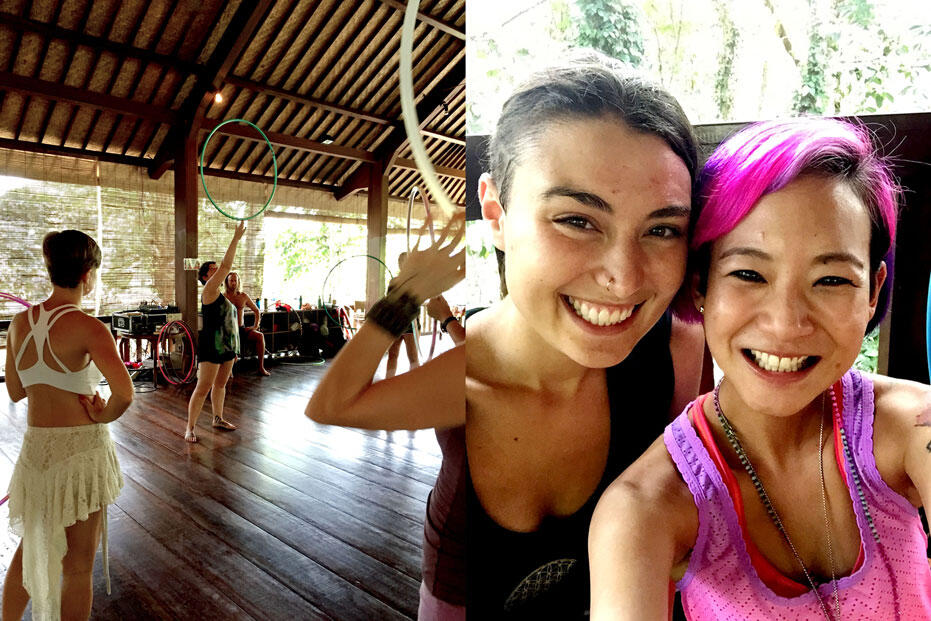 On right is a girl called Sparkles. I saw her name on the glasses and wondered WHO IS SPARKLES I MUST MEET HER!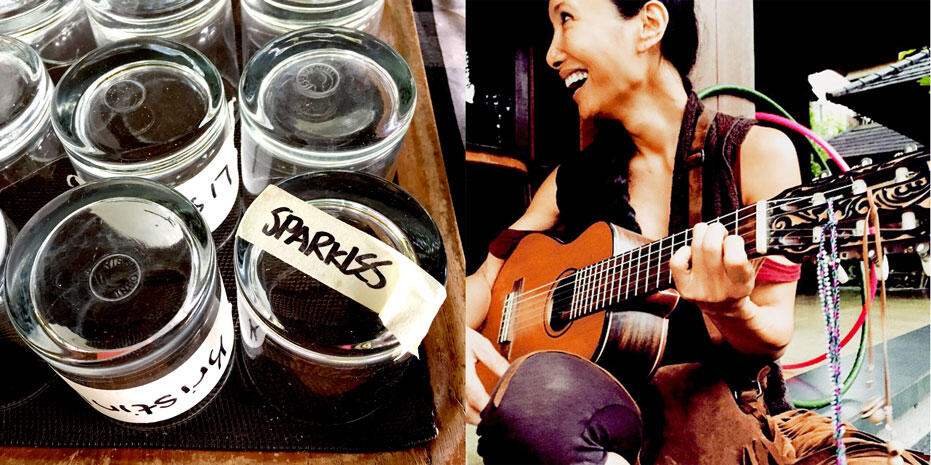 Fenix my roomie on the guitar, when i met her she was in the middle of her belly-dancing journey in India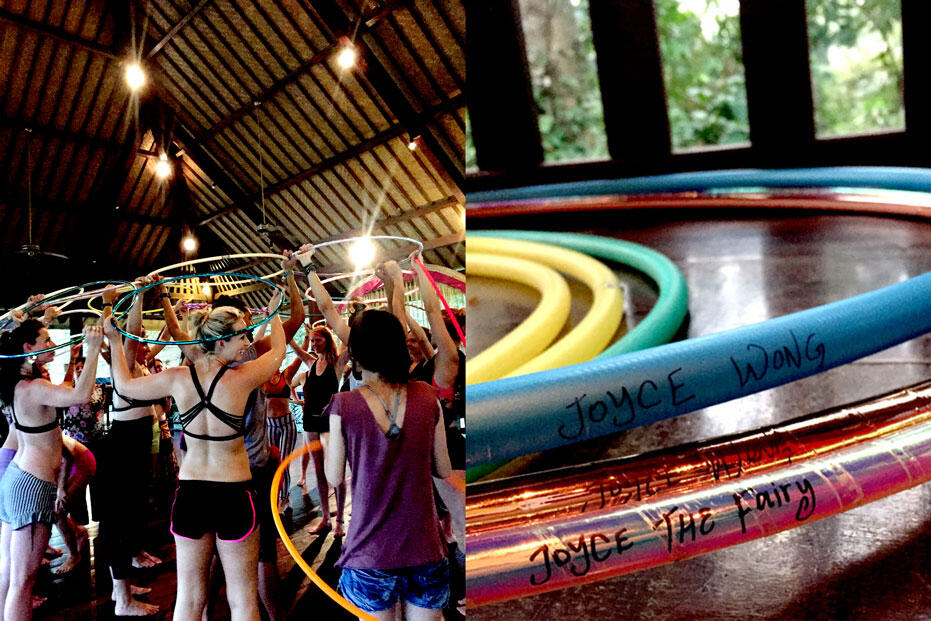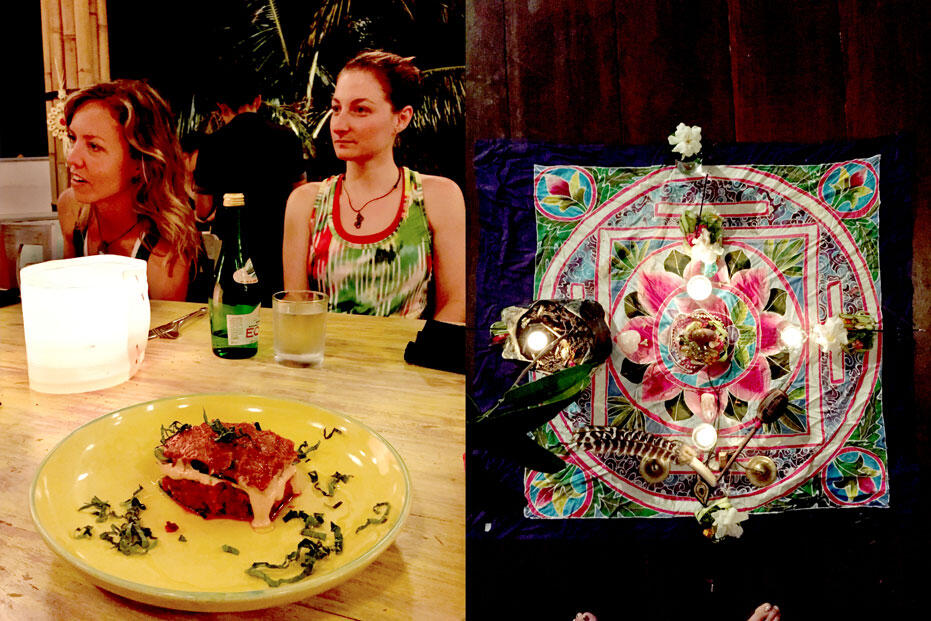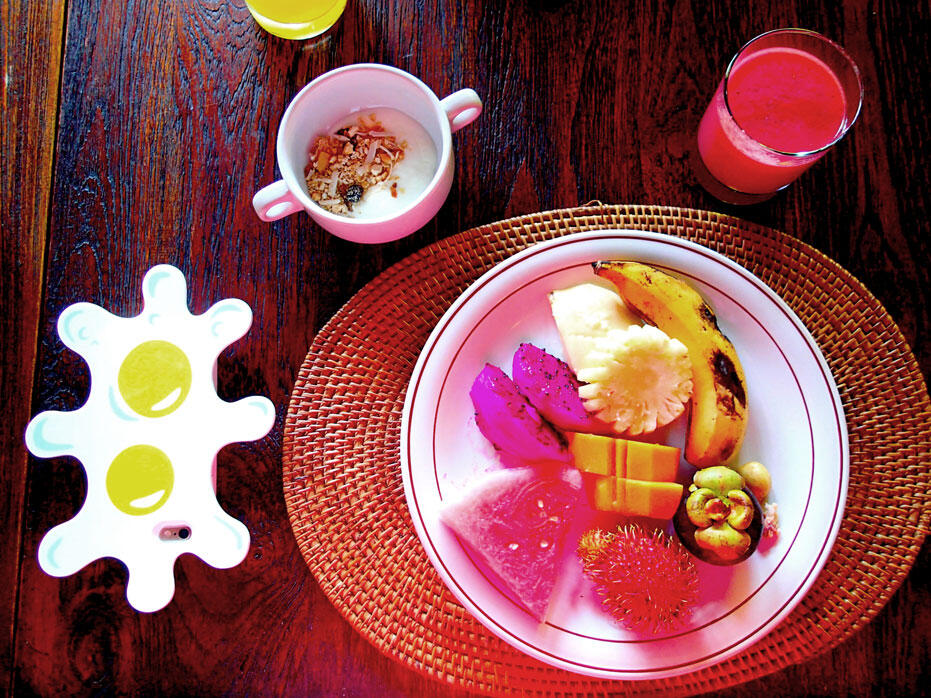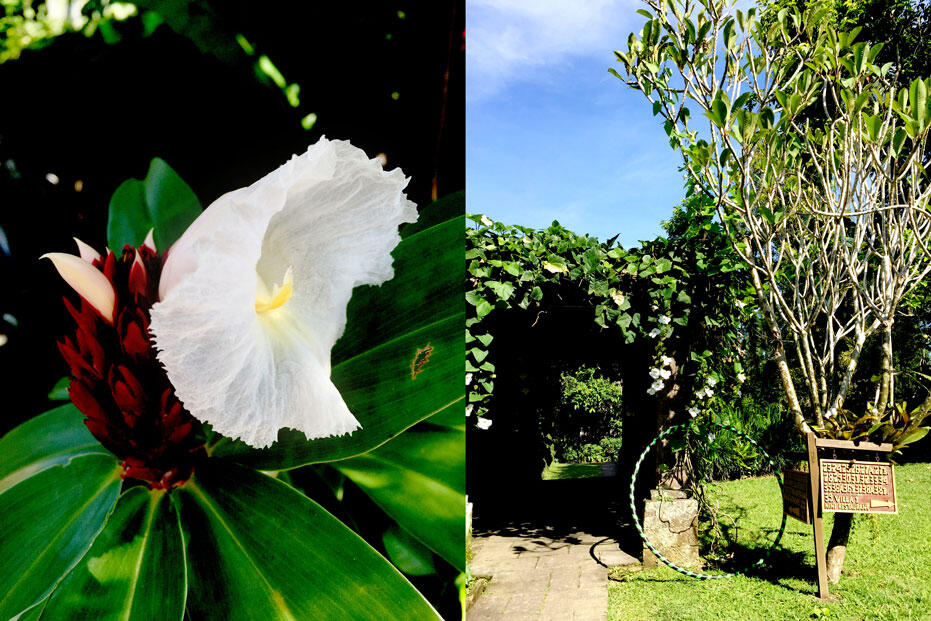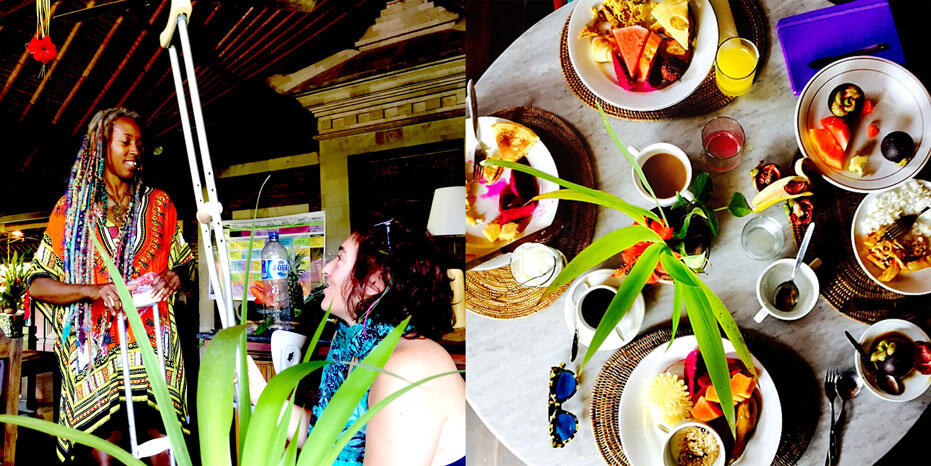 Jaguar Mary taking care of Helly cos she had a mishap and injured her ankle just before the hoop retreat. She was so upset with herself / the situation but gradually accepted it all as part of what was meant to be… and rocked it.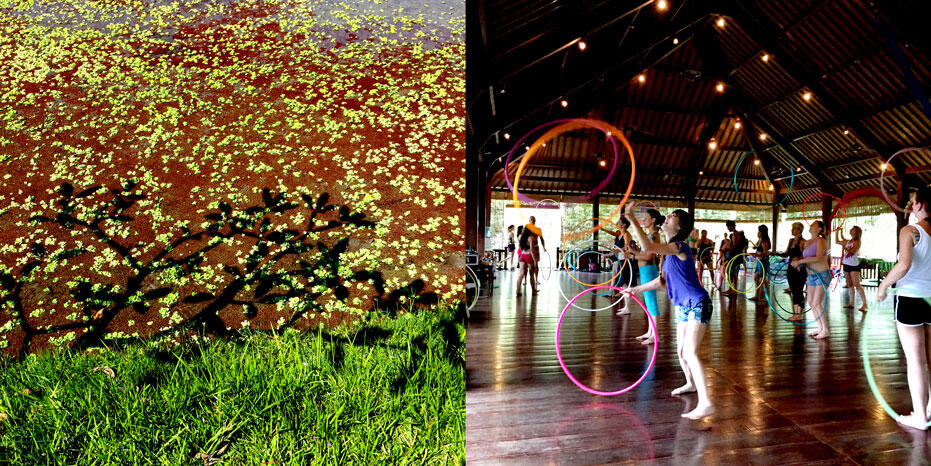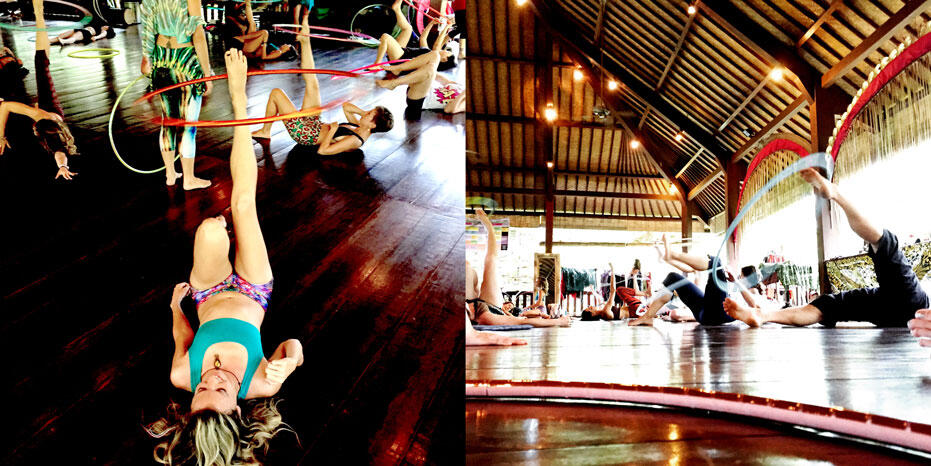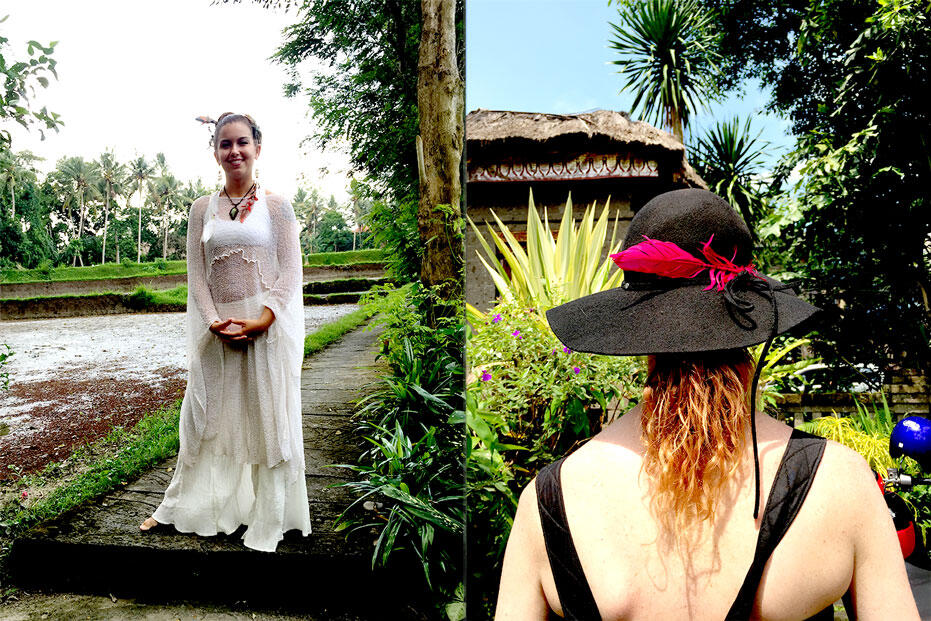 Shellie White Light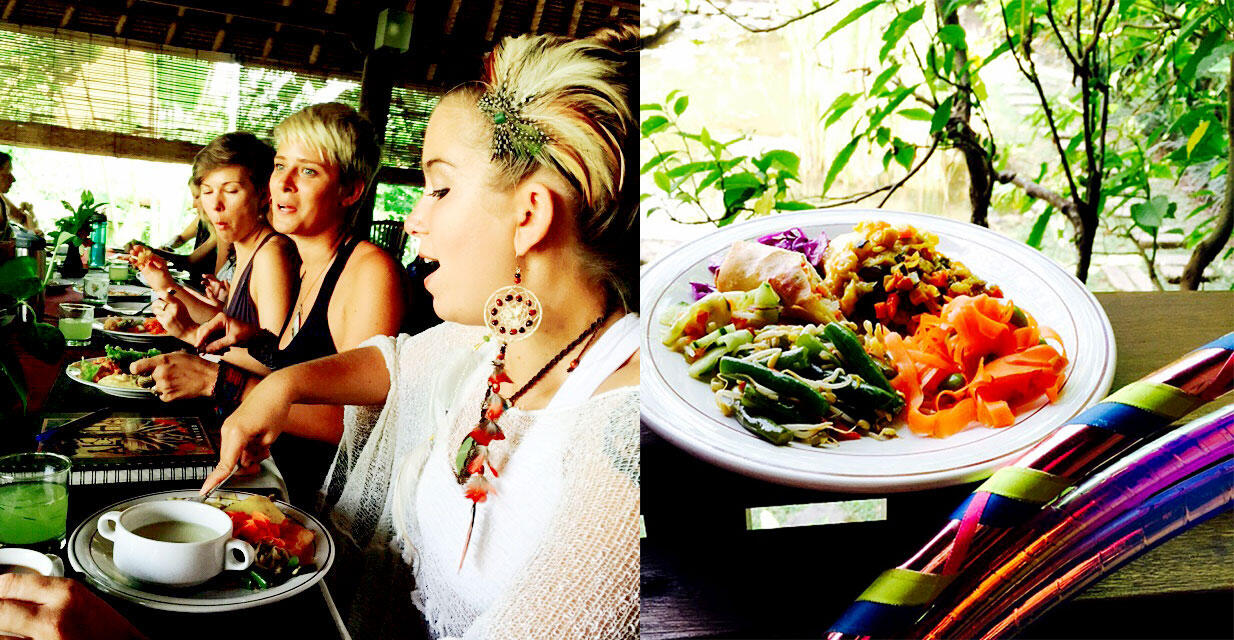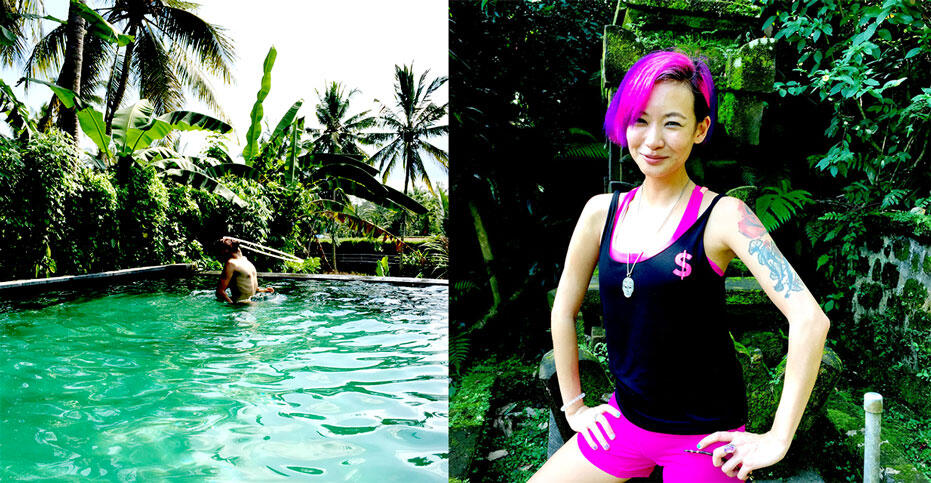 Hooping in the water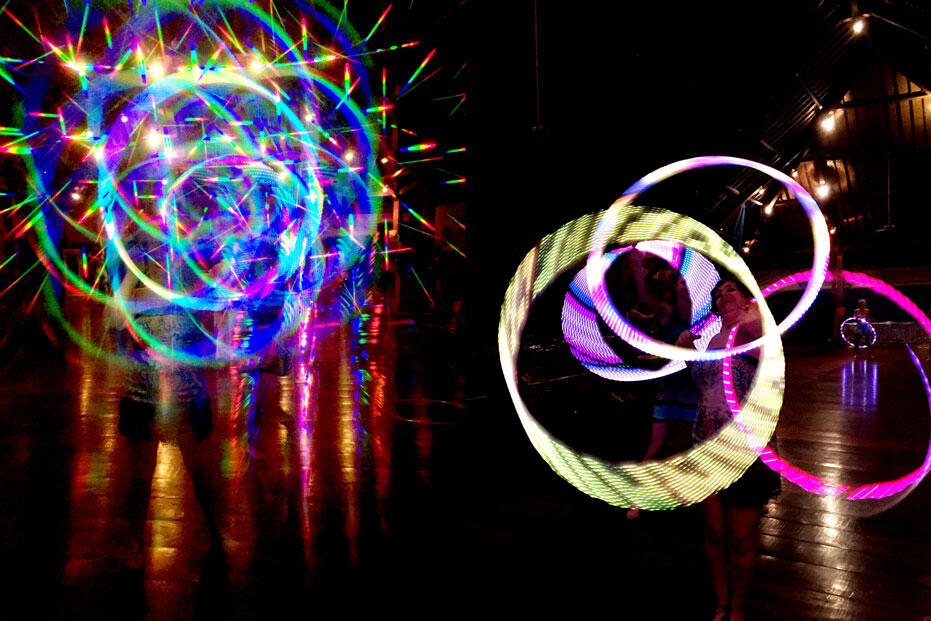 At night, i had never seen so many astral / light / mood hoops being brought out to play in ONE space at the same time before! It was my dream playground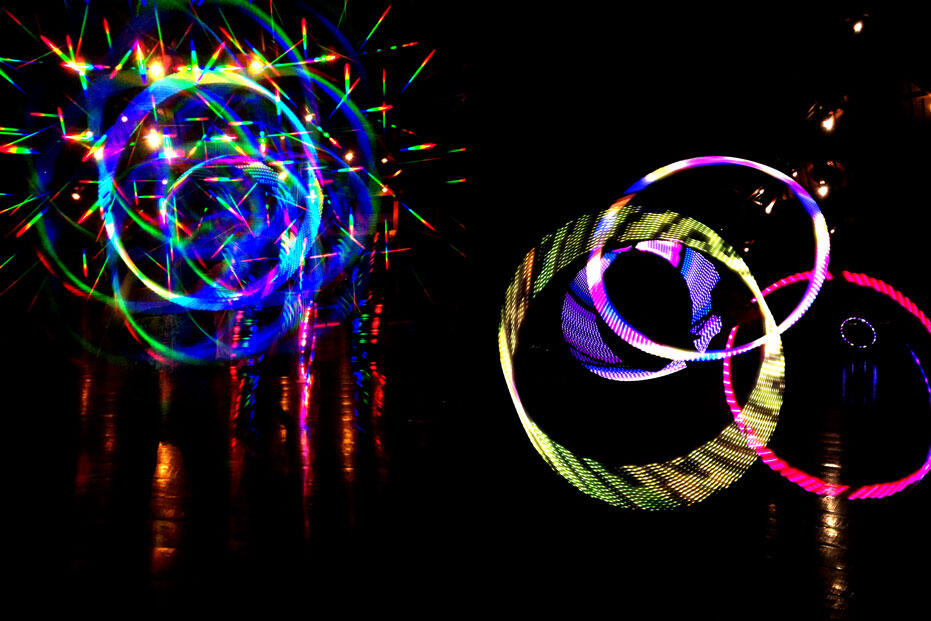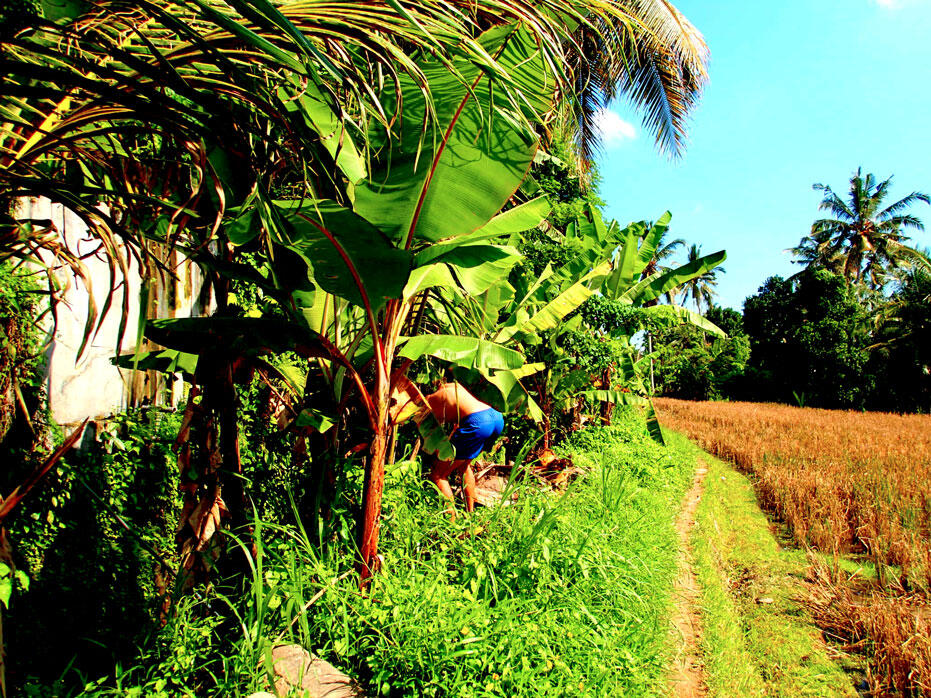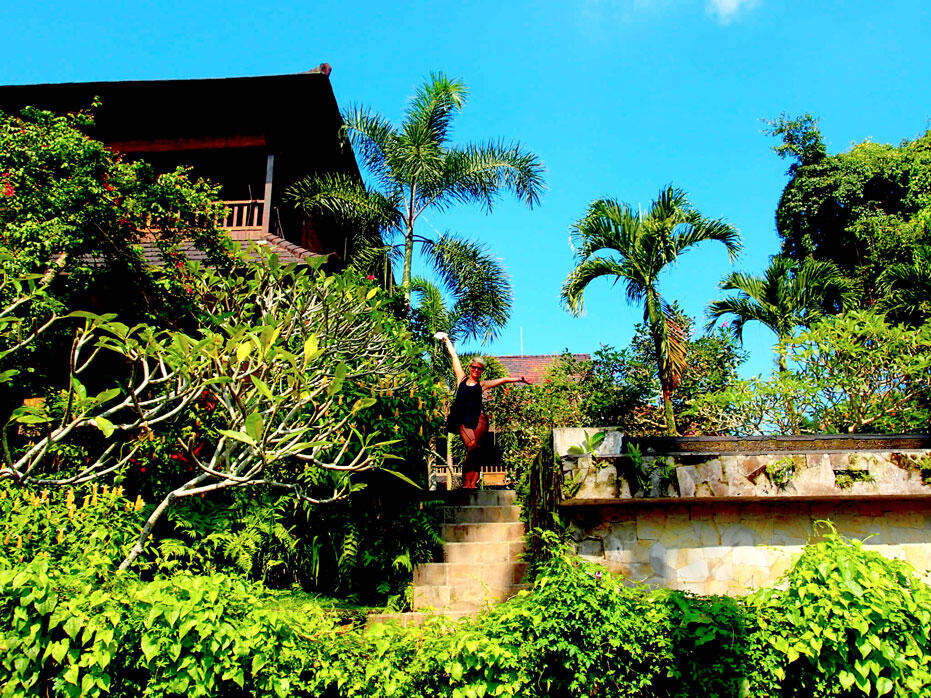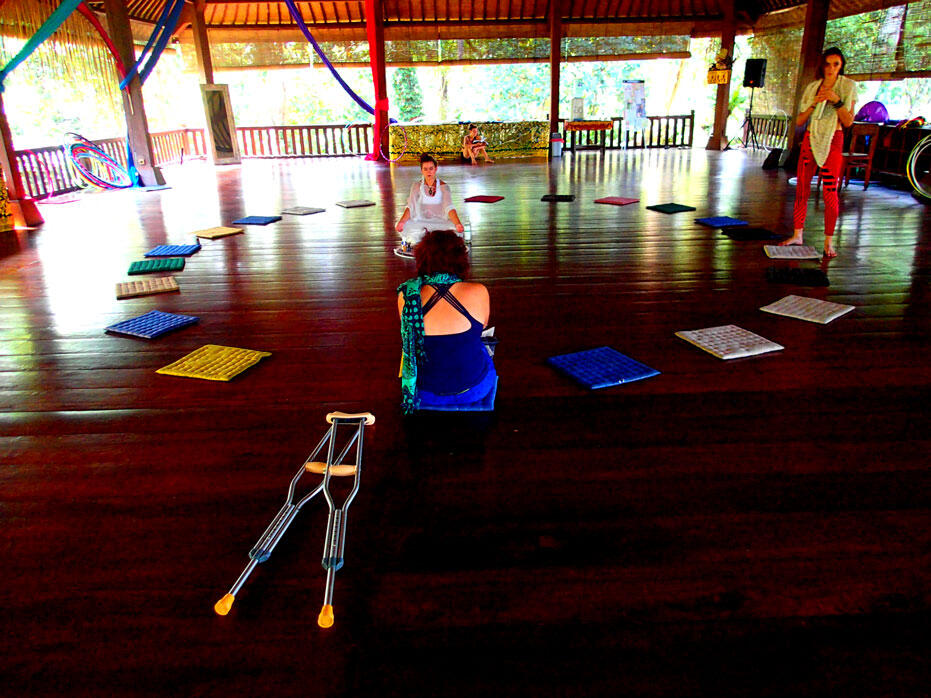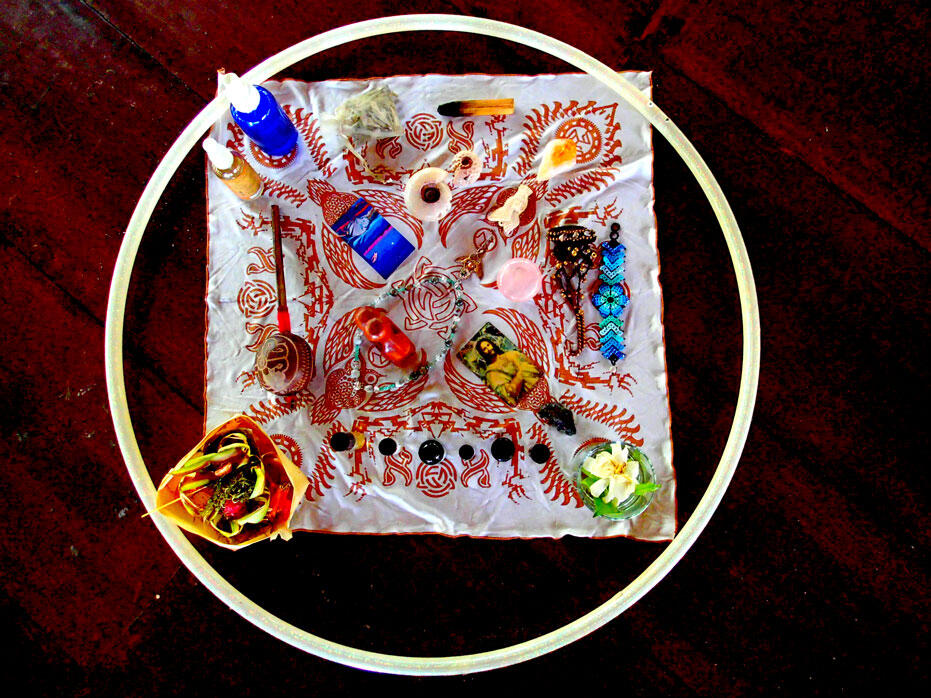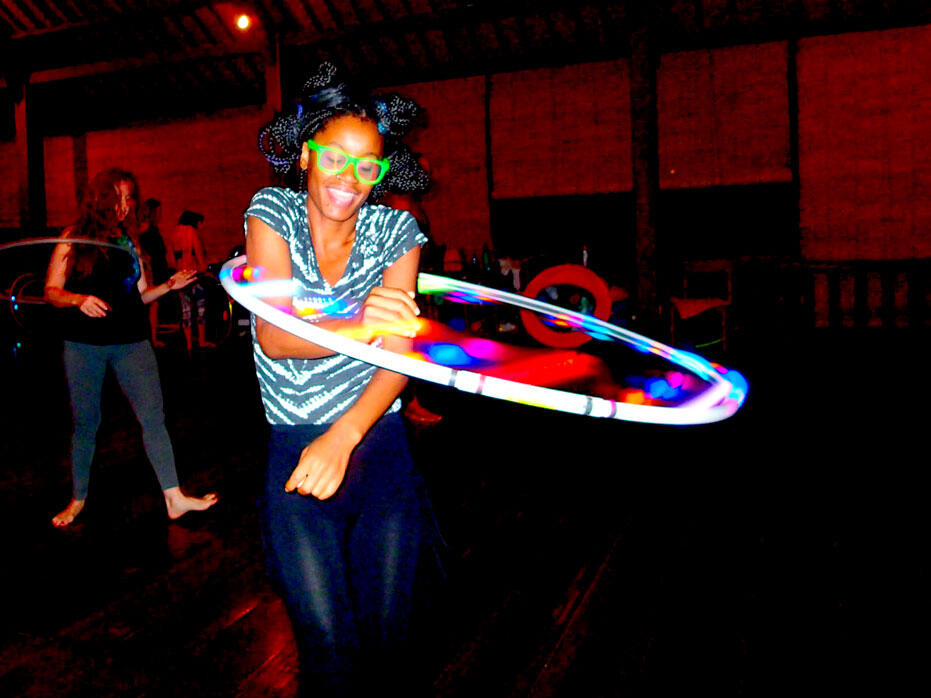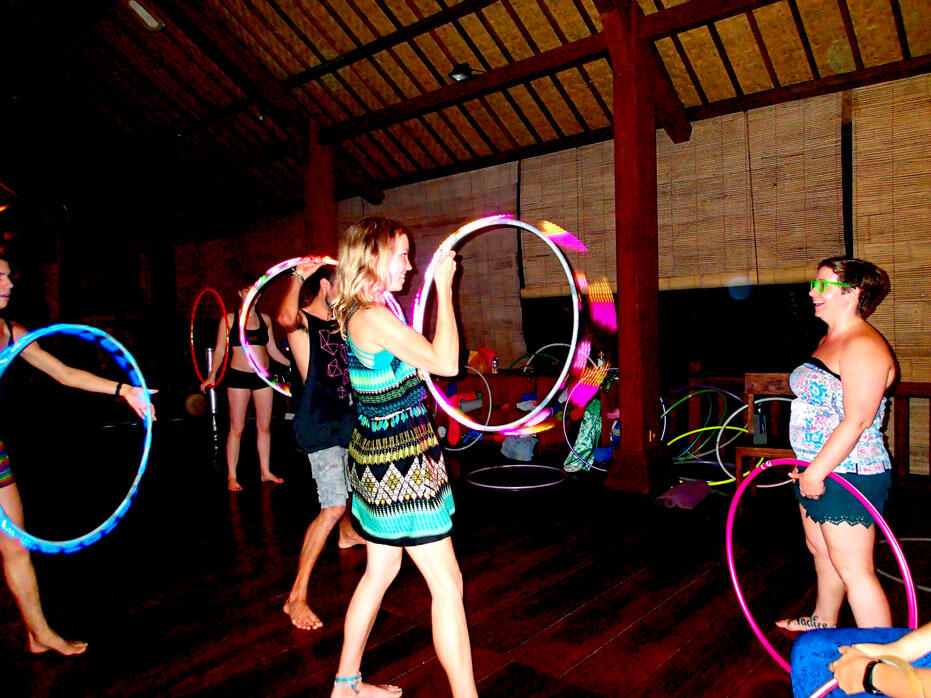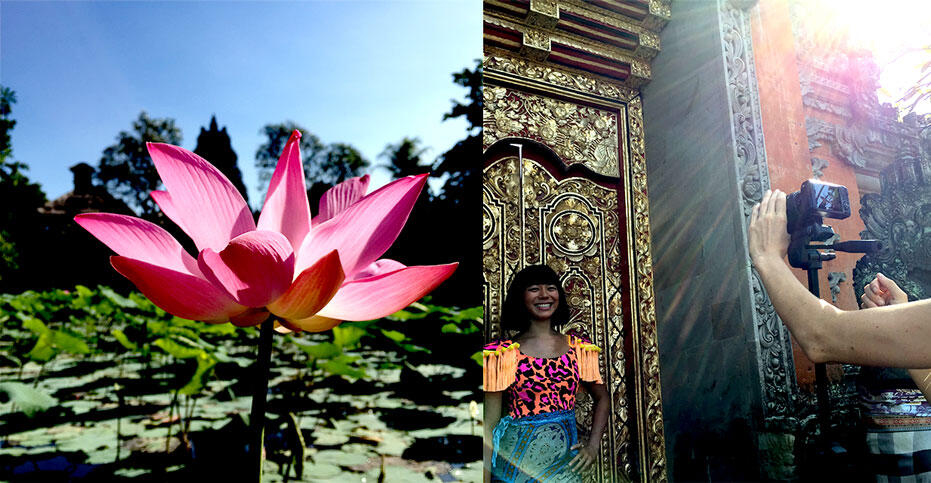 Helping Mishie and Morgan with a shoot they were doing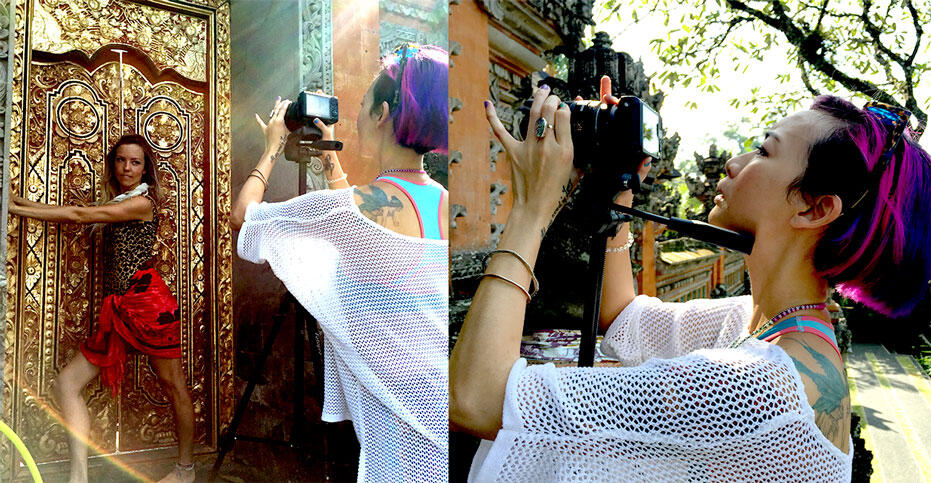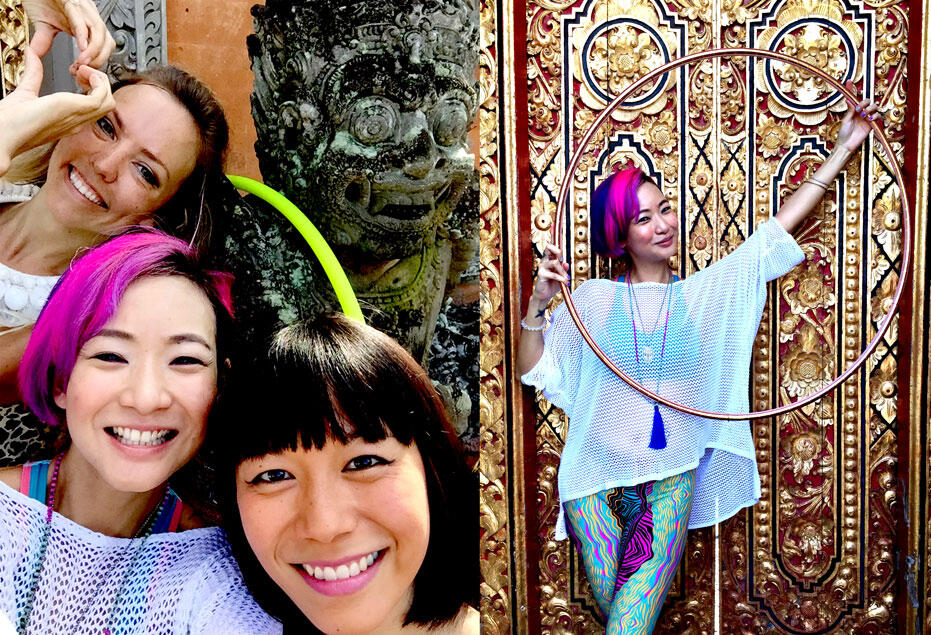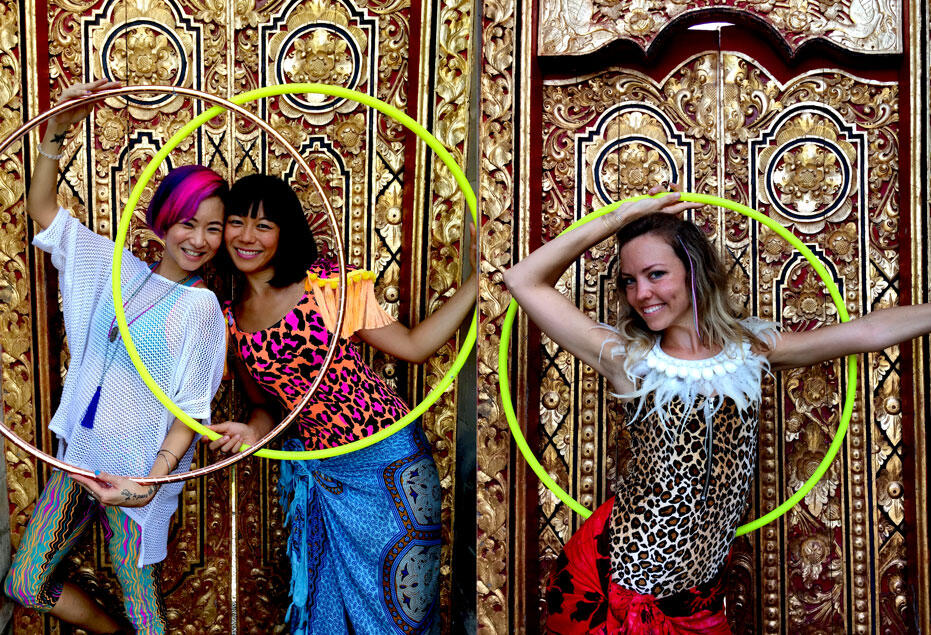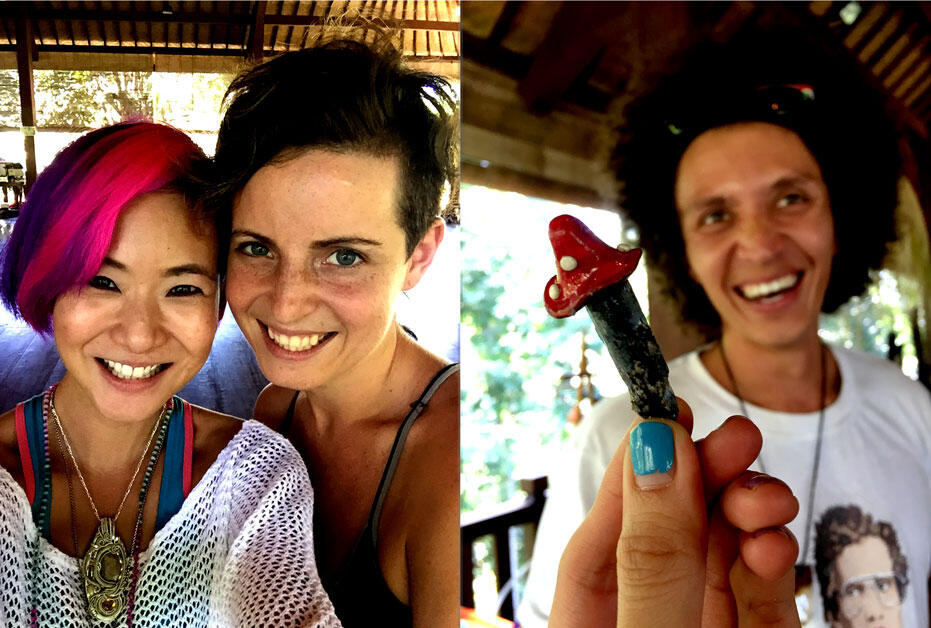 With Catarina Suttin, the most talented hooper i've ever seen in my life. When she performed for the rest of us one night, all the other premier hoopers in the room had their jaws dropping and i overhead someone saying, "She's not human." She also handmakes exquisite pendants using crystals (i'm wearing one i bought from her in pic), a skill she taught herself when she was stranded on a hospital bed for months after an accident in Mexico where she spent some years as a child.
Another hooper i love watching on IG (but never met) is Dances With Circles: @danceswithcircles. Every time i watch her i'm mesmerized by her effortless and beautiful flow. She's like a magical alien fairy hooper to me!
On right is the mushroom pendant and Shaheen whom i bought it from. Since meeting him and his wife Shouniez, they've stayed with me in KL twice as they're going through town. They've been traveling the world for almost 6 years.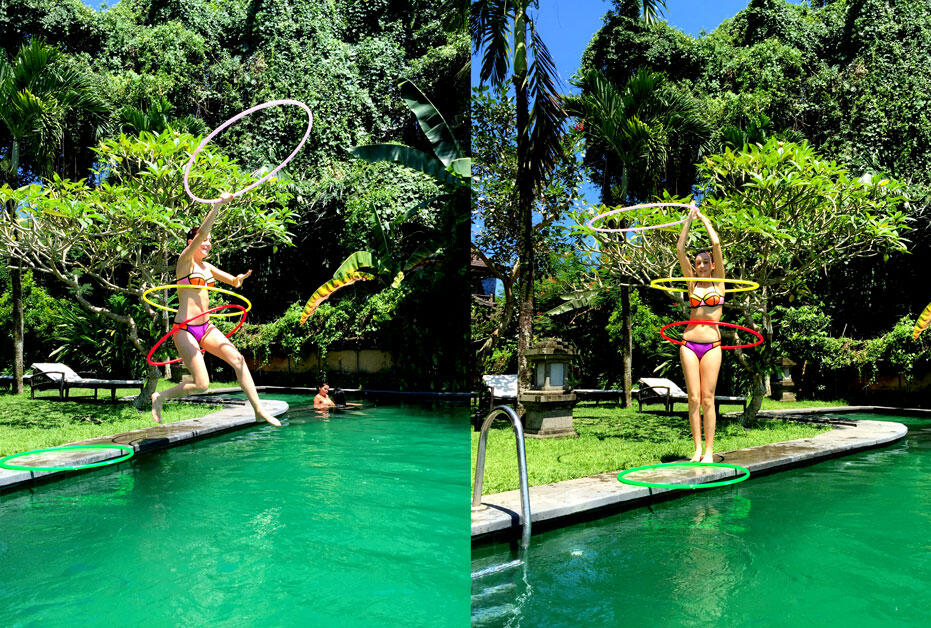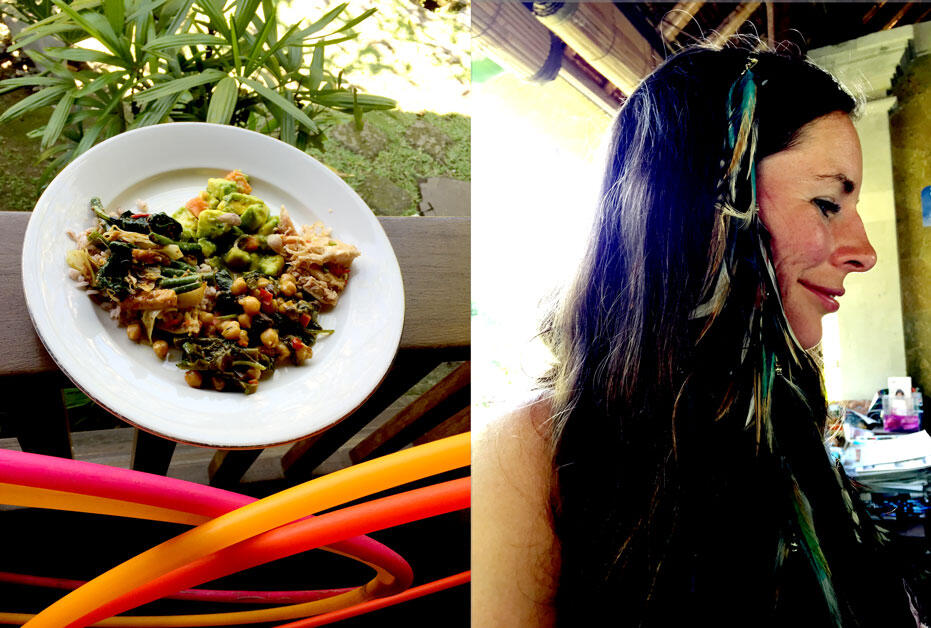 Babz Robinson is one of the world's pioneer hoopers, originating from Canada. I felt like we had a very special connection, and will never forget our little sawah padi adventure (for another story). When we said goodbye and hugged, i felt like she was this giant eagle energy sweeping me up and protecting me with her wings, and tried very hard not to cry.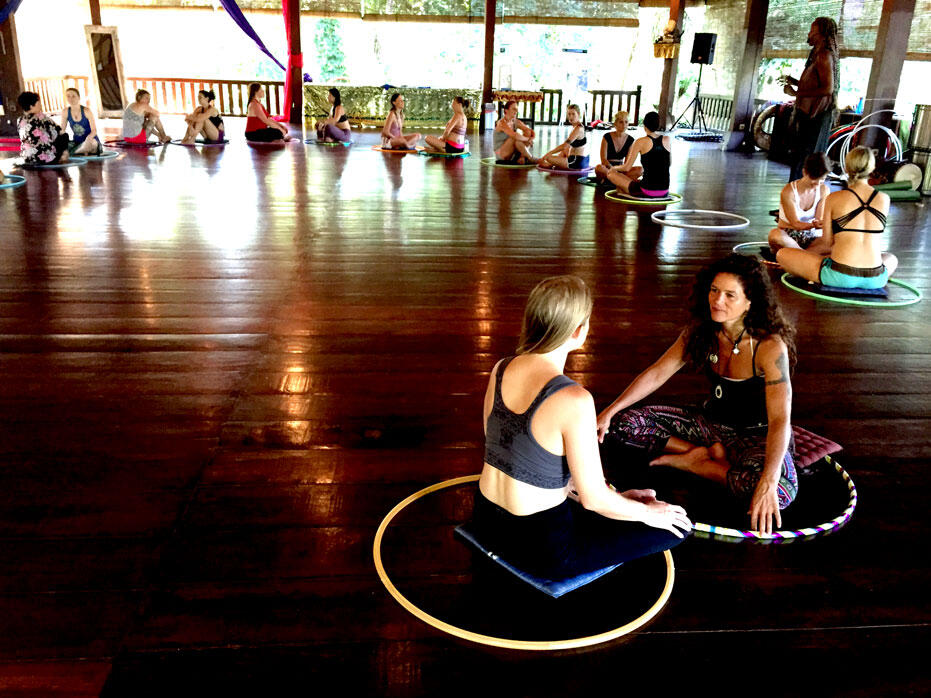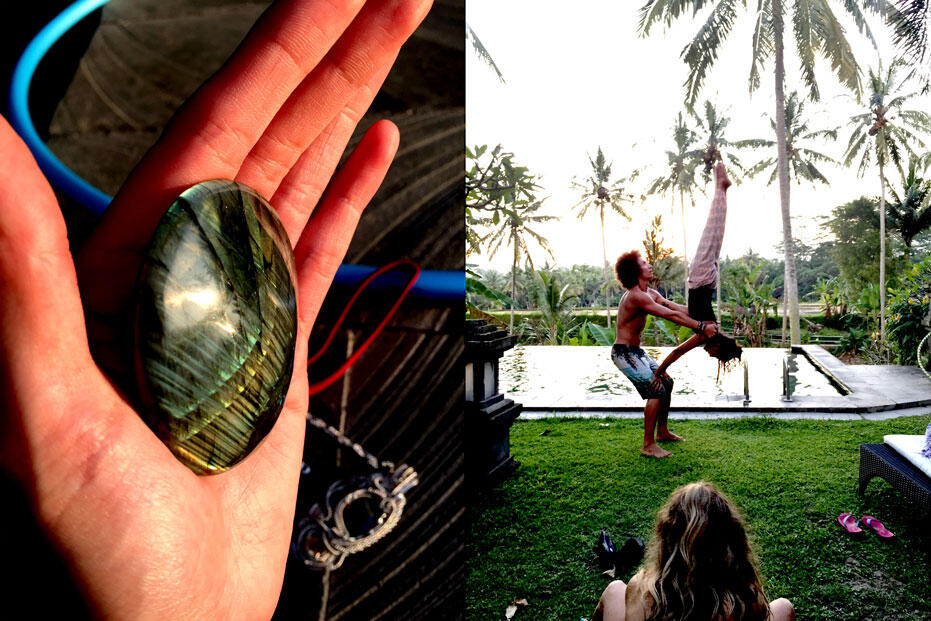 One day Shaheen let me play with one of his stones, and i discovered we both share a love for stones and rocks! On the right is him and Shouniez practicing.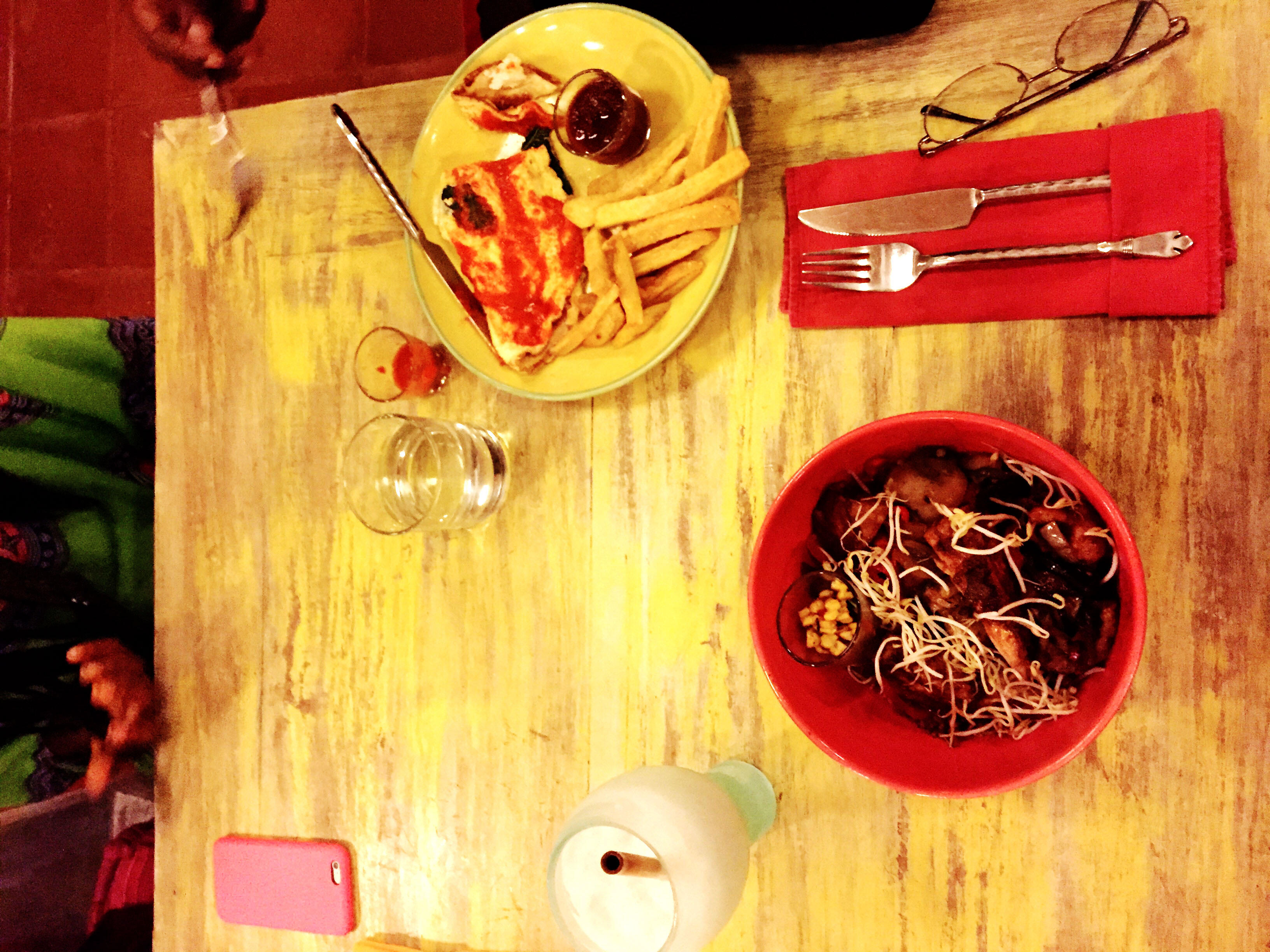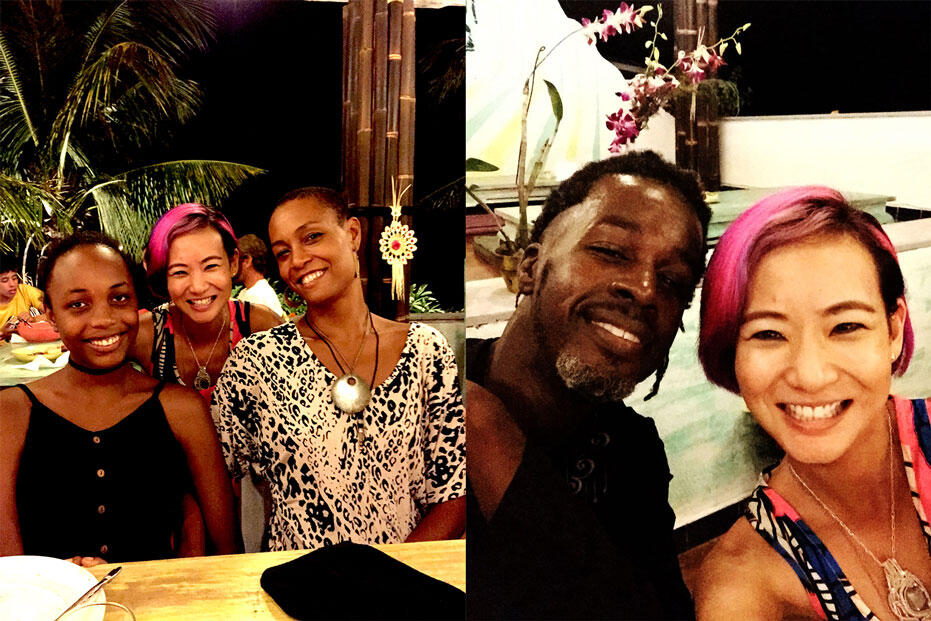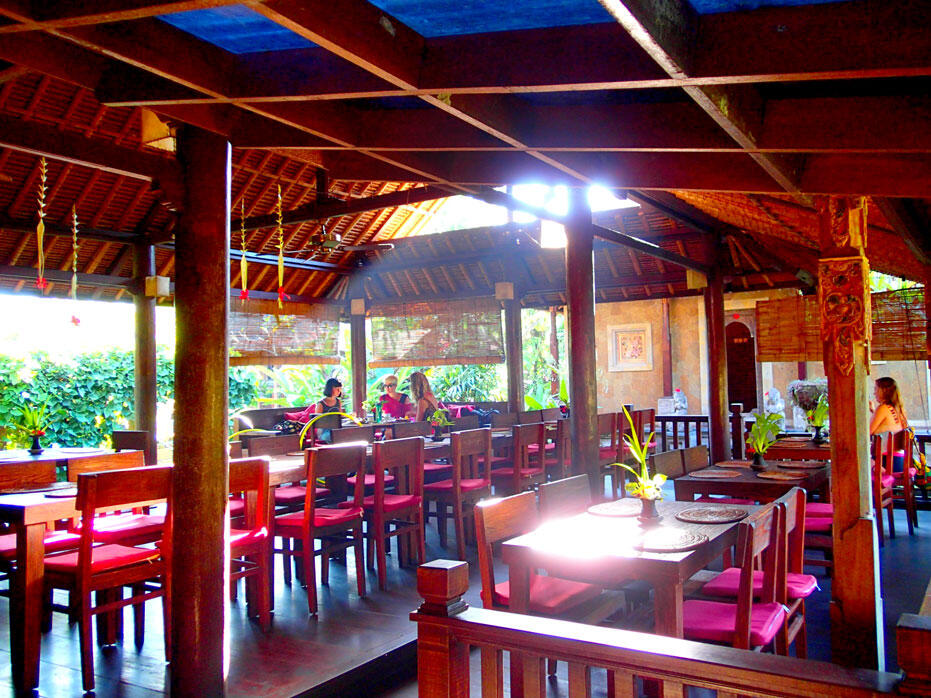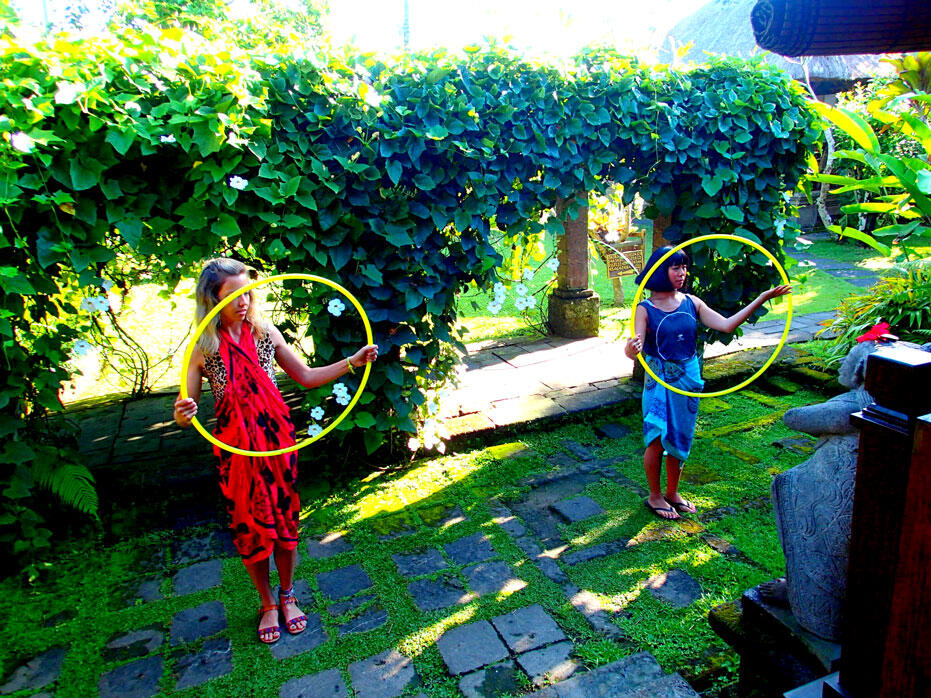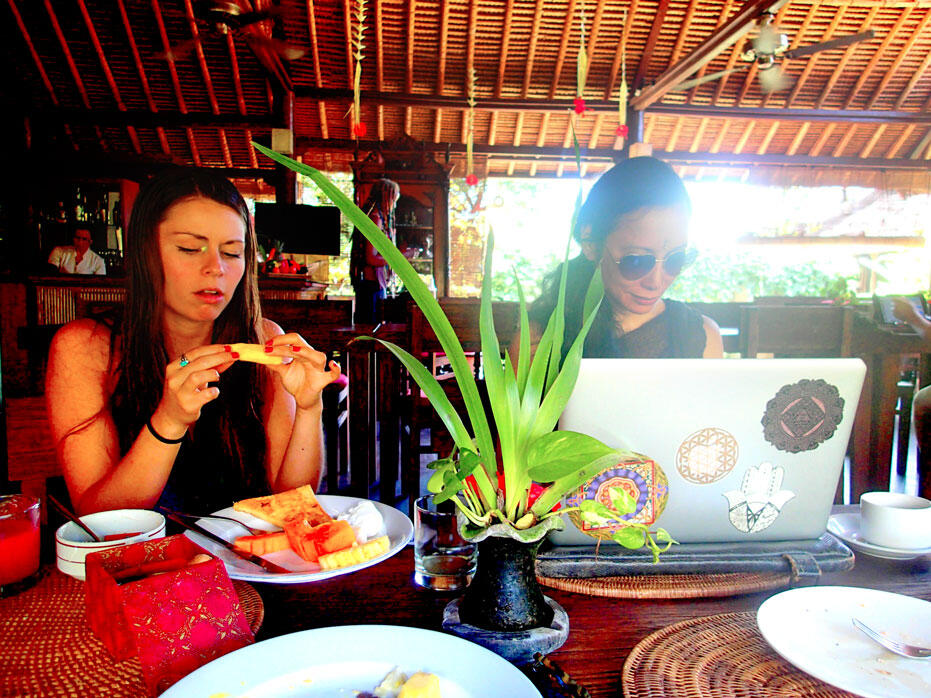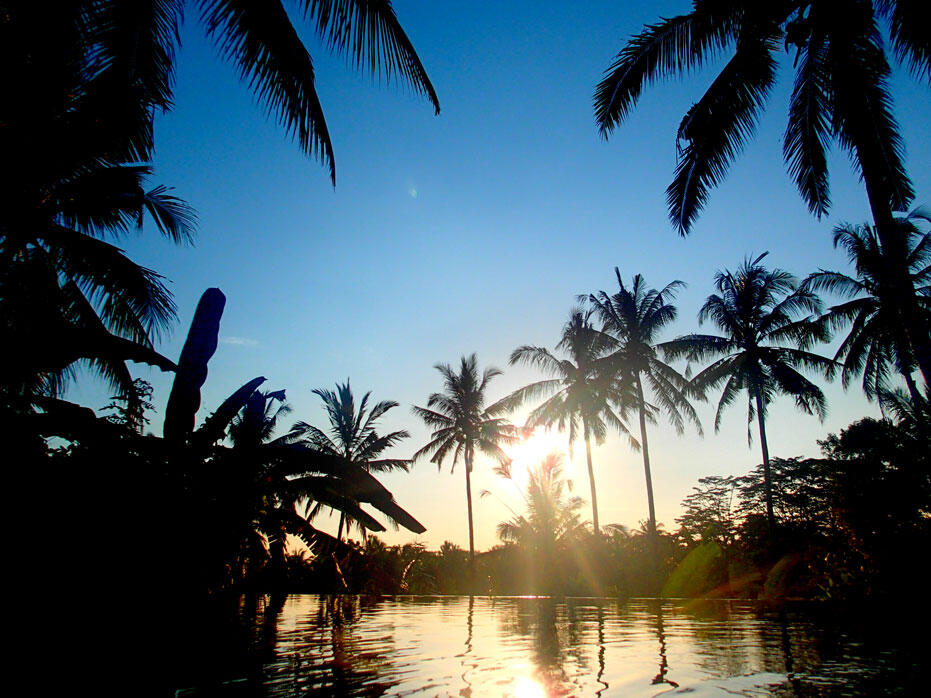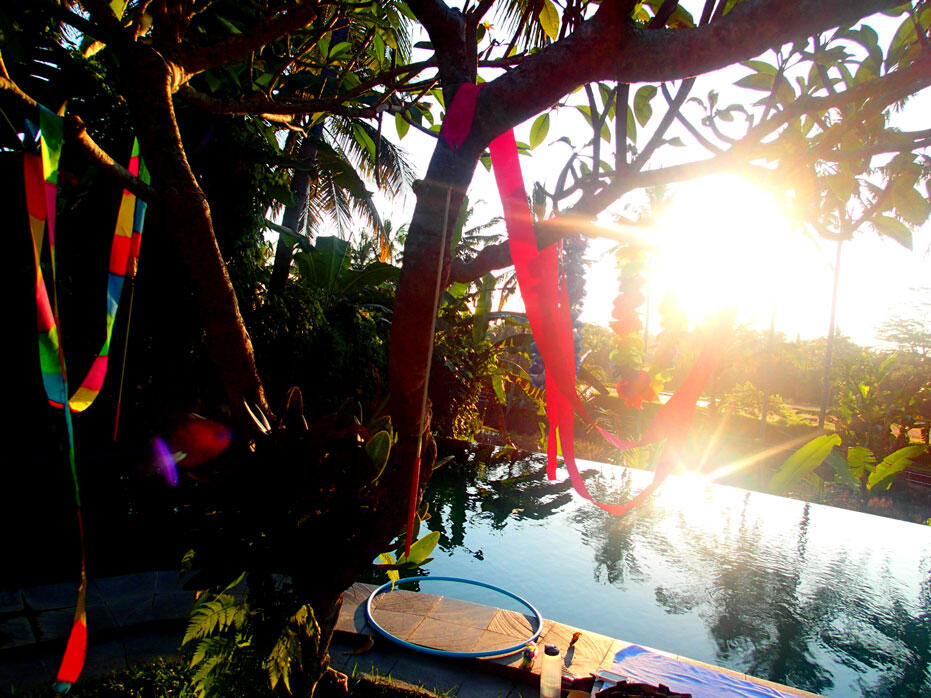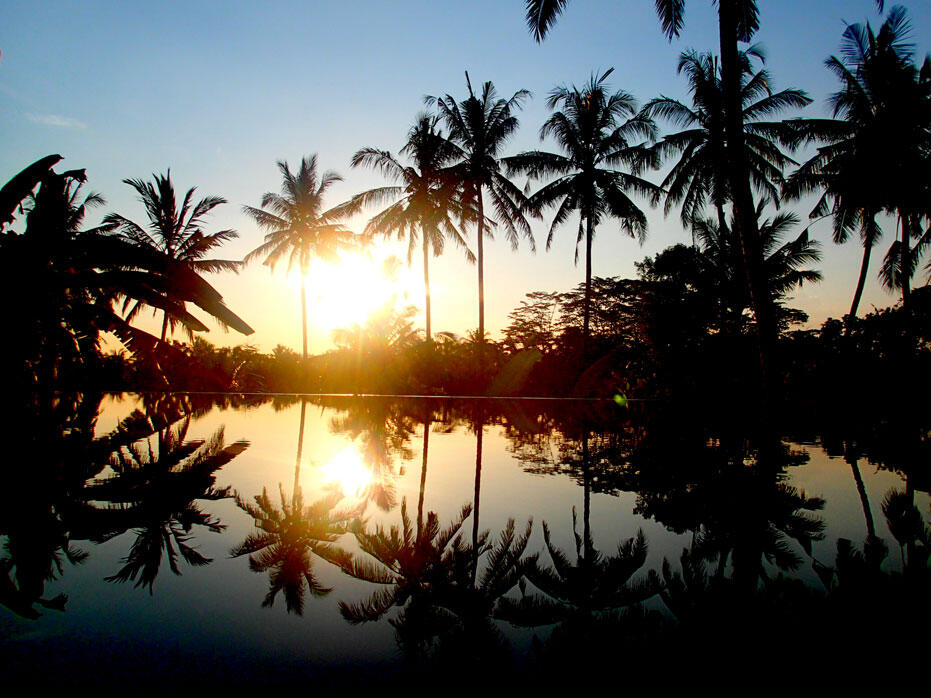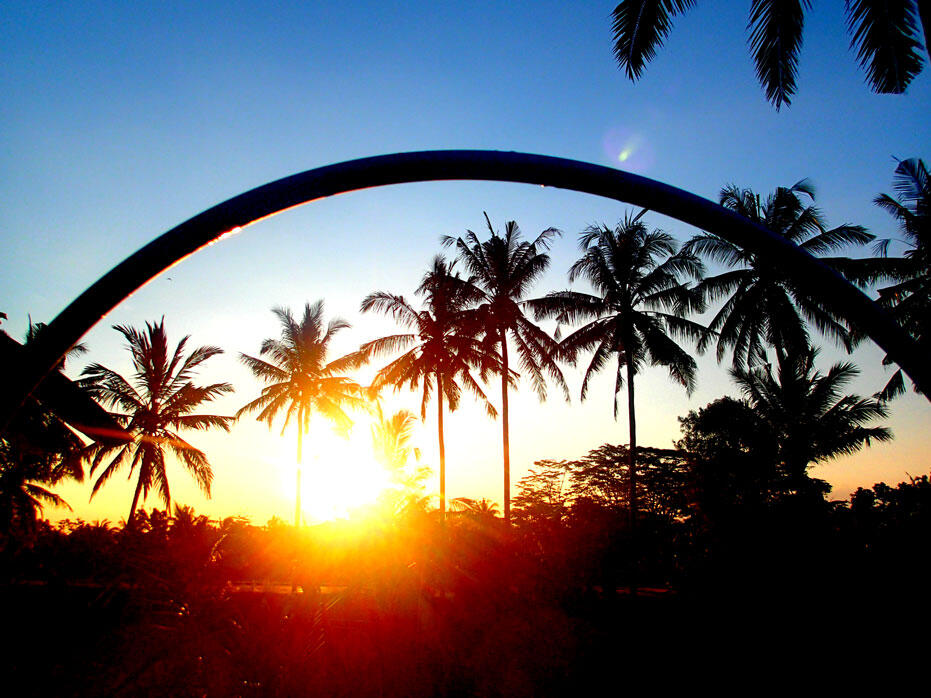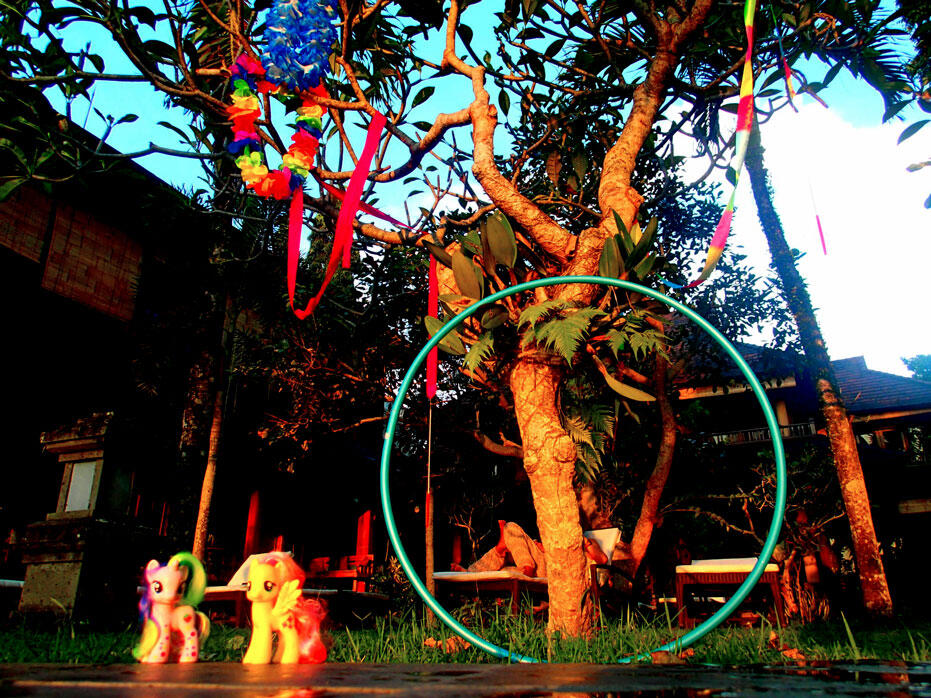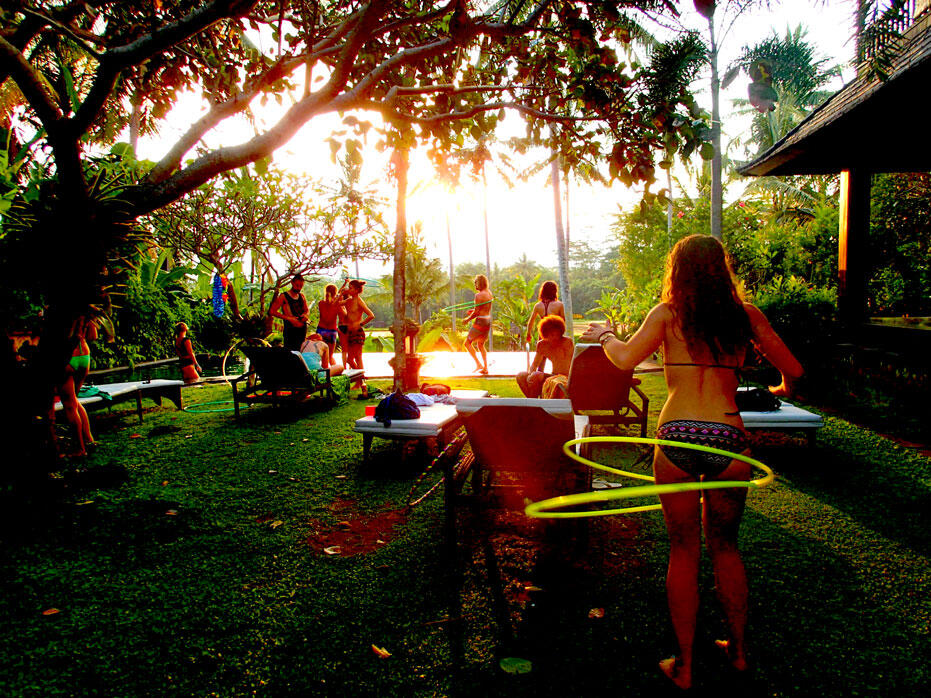 Sacred Circularities is no longer around, but if you're looking for a hoop retreat in South East Asia, you can look to the Hoop Dream Retreat: facebook.com/hoopdreamretreat organised by The Hula Hoop Institute.