A month ago, i spent a week in Uluwatu with a group of friends to work, eat and play together. They were my family that week ?
I thought i was going to miss my flight cos a few Grab drivers kept cancelling on me, making me cut it real close to missing check-in (luckily i always allow some buffer time else i'd be a goner). But someone else was worse, cos Murat had to go over to personally wake him up and get their asses to the airport. -_-
It felt soothing to land on Bali soil… i hope that the next time i fly there, i don't buy a return ticket so i can stay there for as long as i want!
The first thing we did after landing was to get the driver to take us to eat bebek (duck) and sambal with rice. [< writing that just made me google for bebek in KL and salivating]
Next morning, i took a walk to the end of the garden…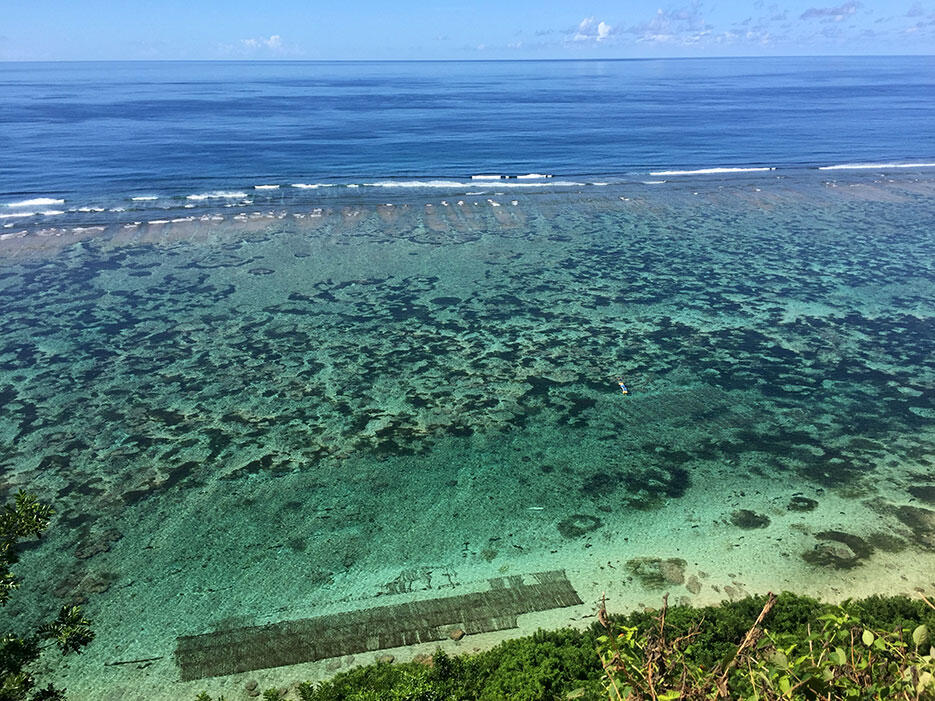 This was our backyard view. Which was ridiculous.
I stood there admiring it and thinking it had to be one of the TOP backyard views i've ever had IN MY LIFE.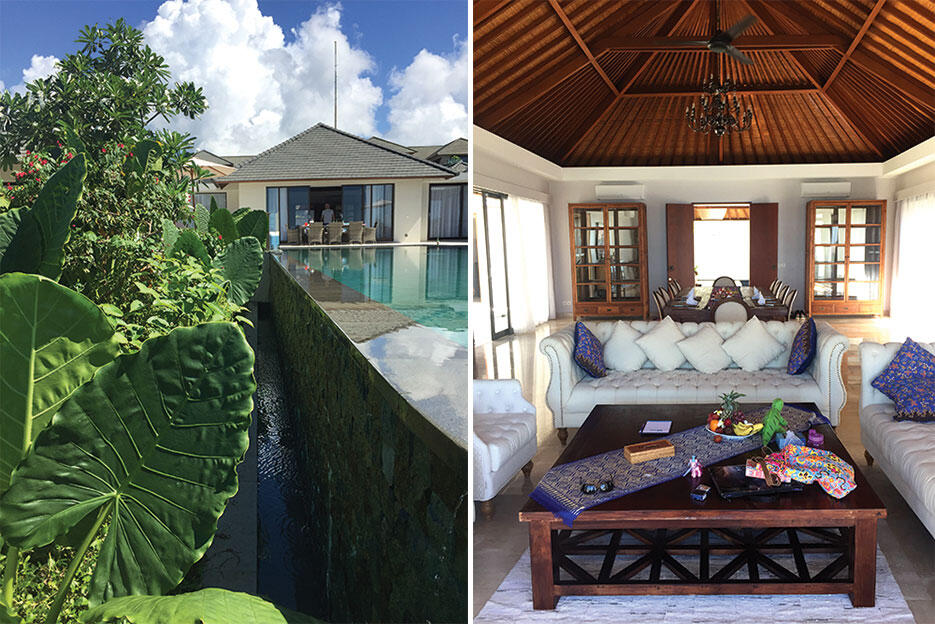 The five of us stayed in a 5-bedroom villa in Karang Saujana Estate, on the cliff side of Uluwatu. It was insanely spacious, with wide gardens enveloping the mansion, a massive infinity pool, a handful of outdoor lounge spaces (i didn't even venture to the furthest one near the ocean -_-), and full staff to attend to us.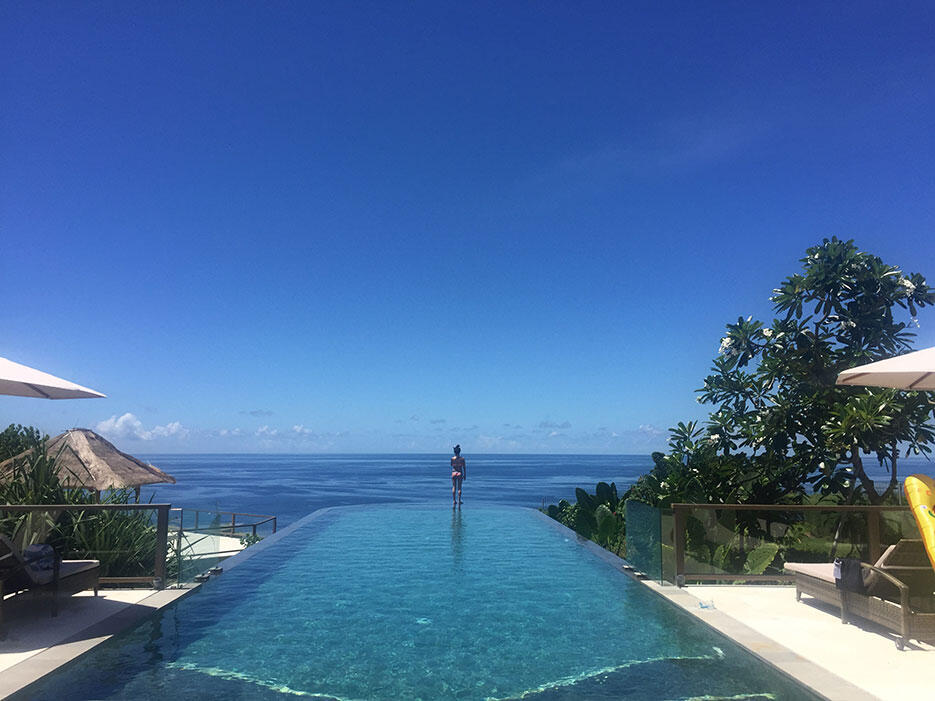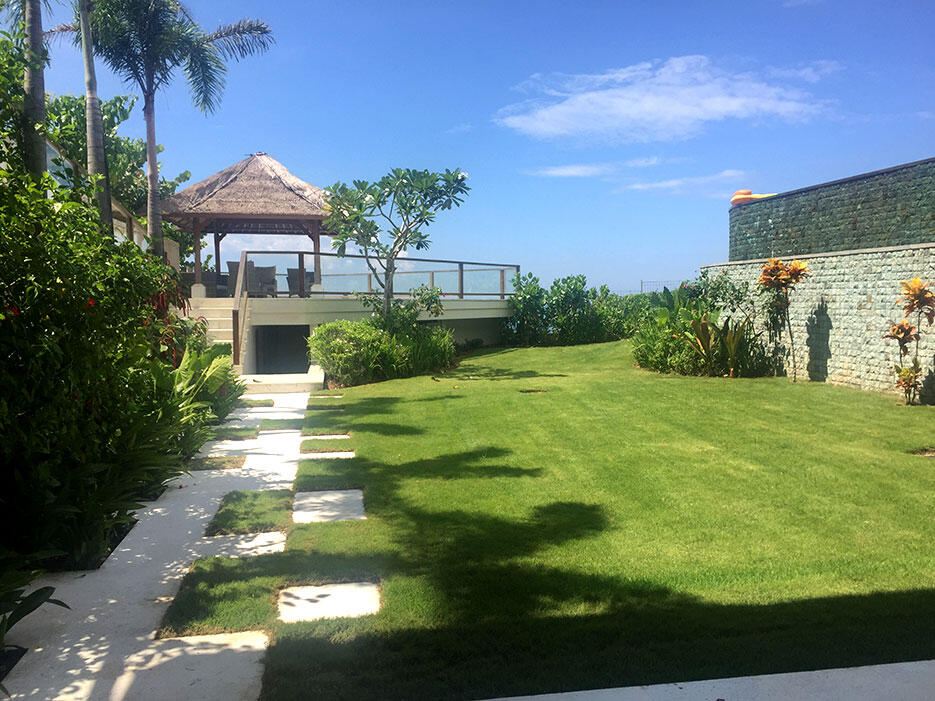 This was the lower level (spot side of pool on right), and the garden view where Rahul and my rooms faced, his was on the right.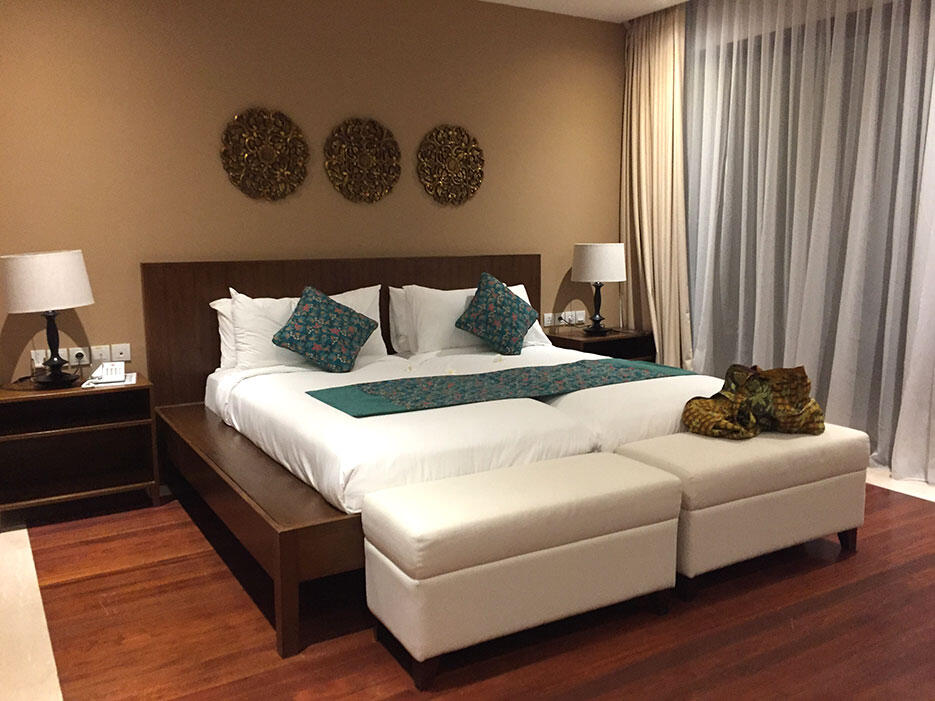 My room. I think this is the kid's room cos it's got two single beds. Atif was quick to nab the parents' room, which faces the pool and has a walk-in wardrobe as large as my room alone!
We arrived on a Saturday evening, and since the next day was Sunday, they planned to take us to Omnia Dayclub, the newest cool club to open in Bali. It was fairly near to where we stayed in Uluwatu, and the boys warned that it may be super crowded and i wasn't keen on that. I've just reached an age where crowds and lots of people make me uncomfortable cos i like lots of personal SPACE. But when we went there, it wasn't as crazy crowded as i'd expected, and i was rather relieved.
The guys had some business talk, so i turned away to observe my surroundings. The architecture and design details of Omnia are on point. I appreciated the type of material they used for the lounges, and precise measurements of the various steps + levels + platforms with everything fitting to a T. I'm currently a bit OCD so anything that is arranged extremely straight / centered / balanced pleases my sight greatly.
It seemed like 90% of the people of the people there were hot. There were so many beautiful faces and bums and bodies to admire!
Me: Put your sunnies on so you can look.
Atif: No, i want them to see me looking *wriggles eyebrows with hamsap face*
Me: Ewww!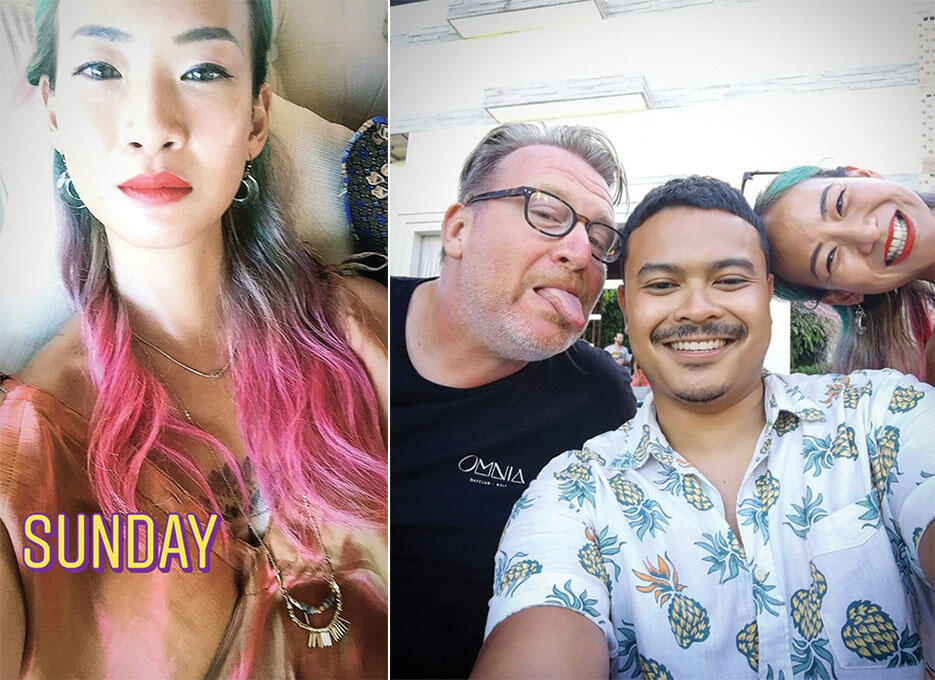 R: Hugo, Atif & i
Hugo is running Omnia, and was a most gracious host by treating us with delicious jugs of sangria cocktails, delectable wagyu skewers and a whole spread of food. I found out that day that i had met him four times previously but just don't remember #facepalm This happens to me… a LOT. I keep telling people that unless i have a drawn-out conversation with them, my magic number is 5. According to consensus, I usually remember people after meeting them 5-6 times. #sorryverysorry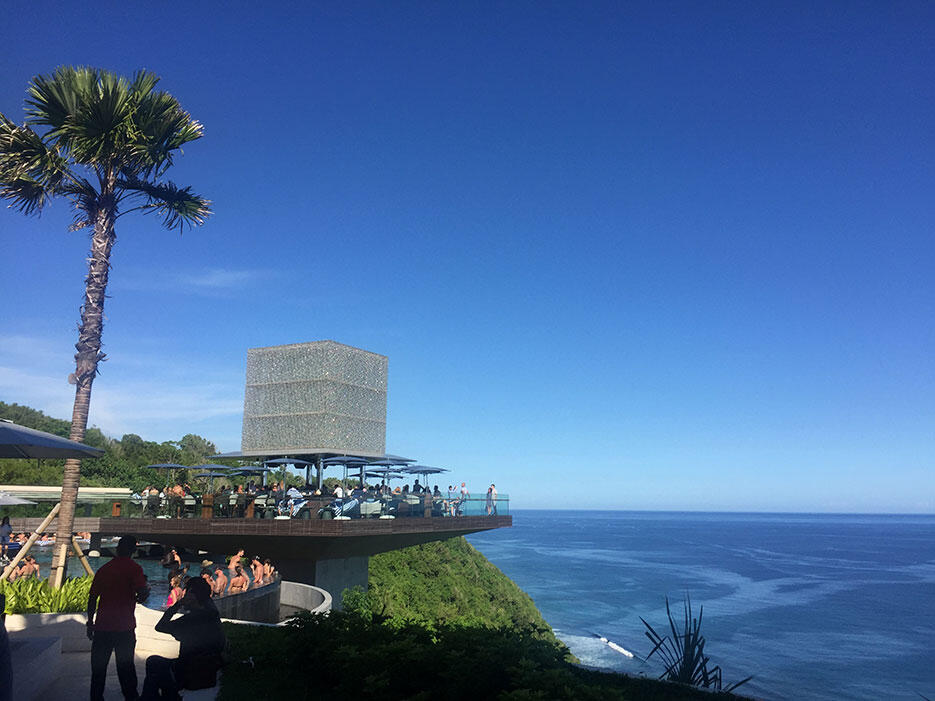 My favourite structure is their giant diamante cube that glints a brilliant orange during sunset.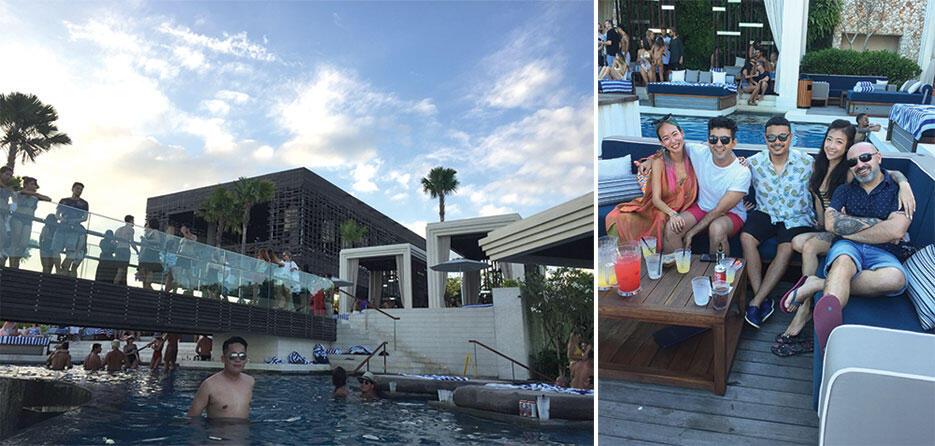 Me, Rahul, Atif, Miki & Murat.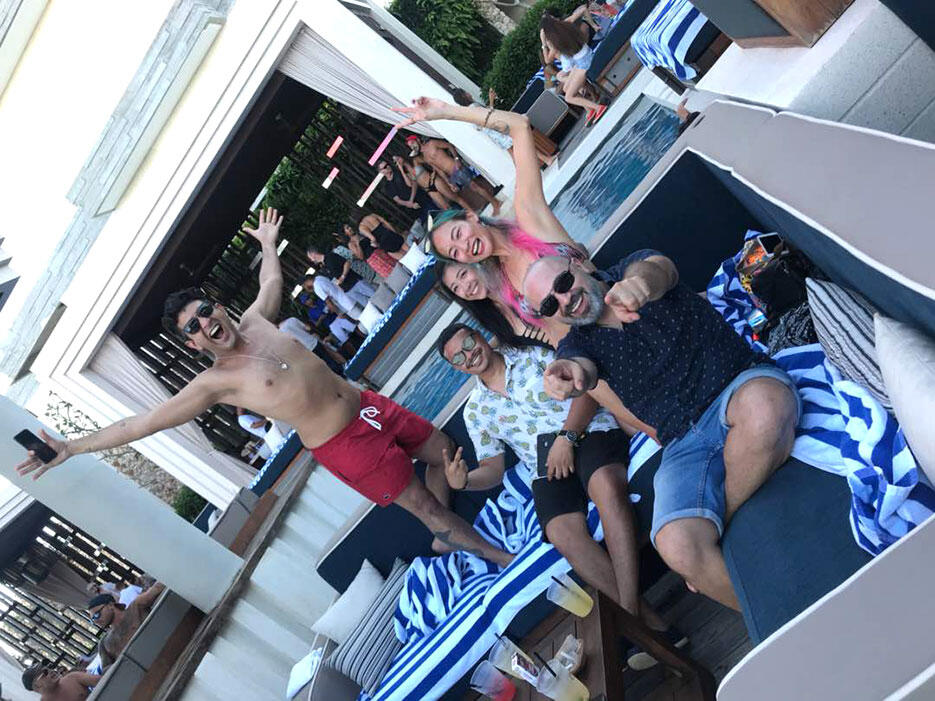 Crazy loves crazy
+ + + + + +
I'm not going to put pix of our laptops so i'll just put FUN ones!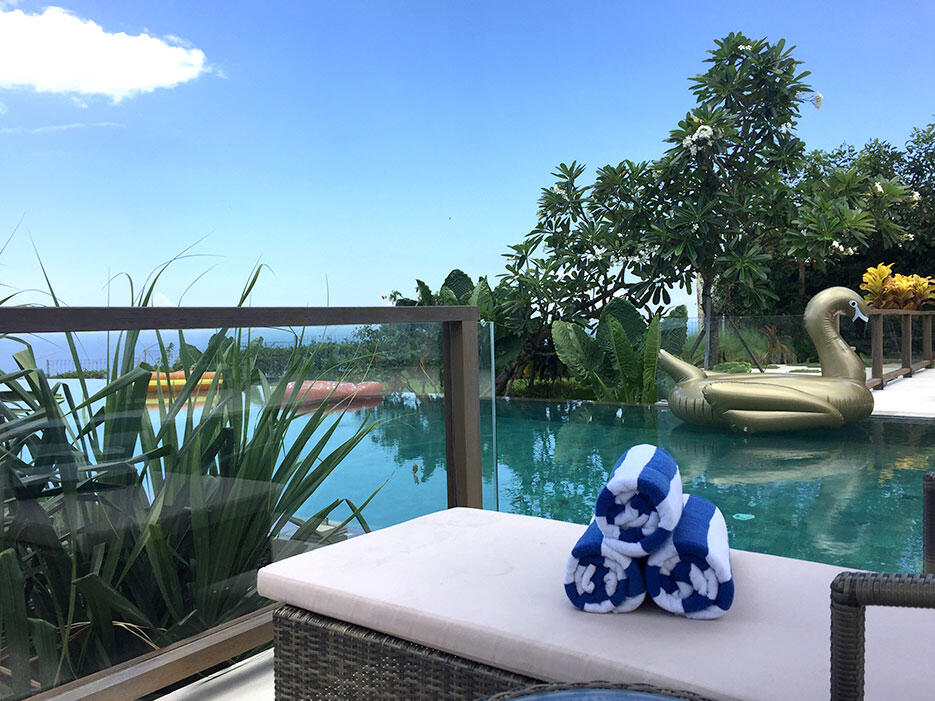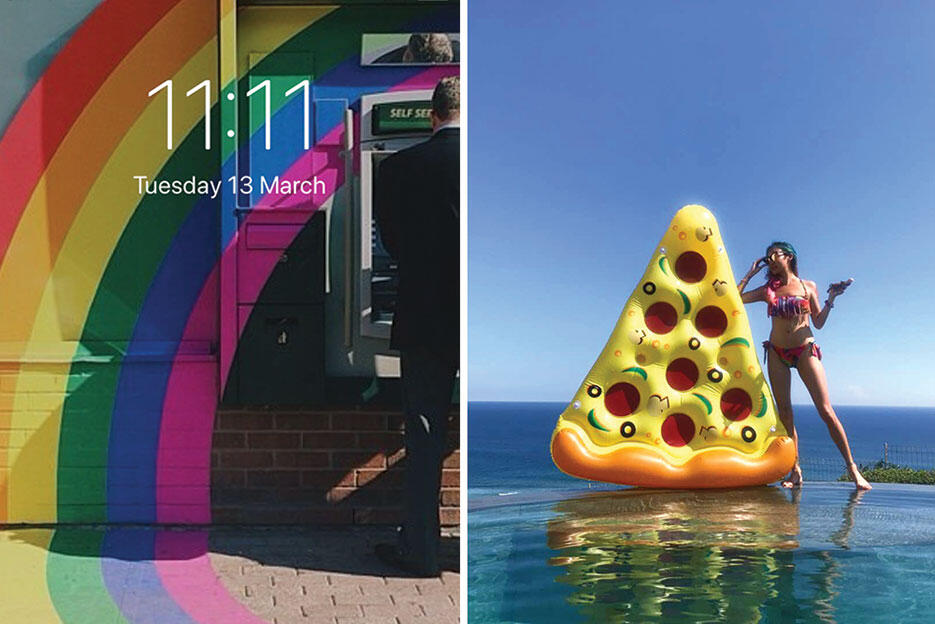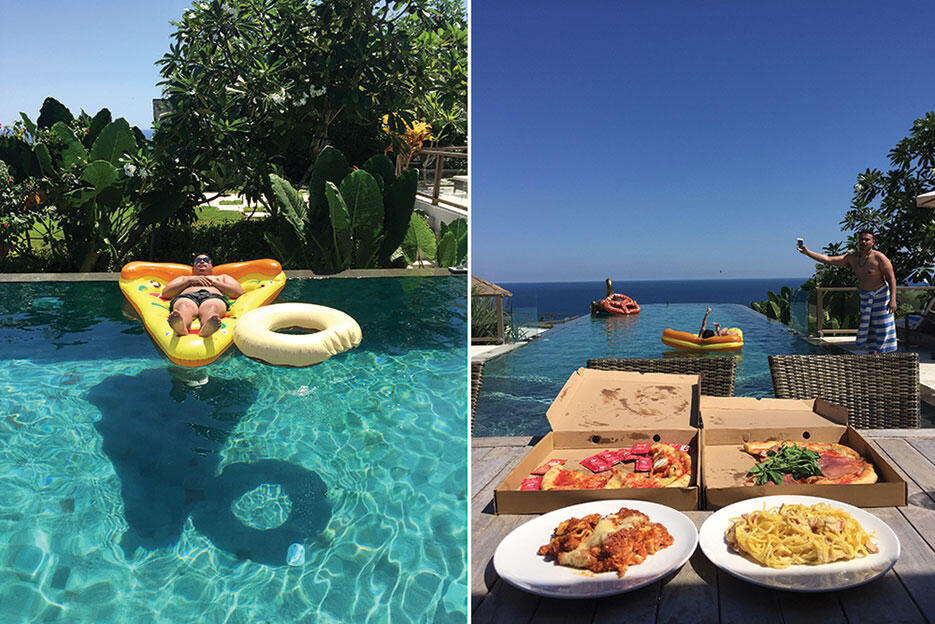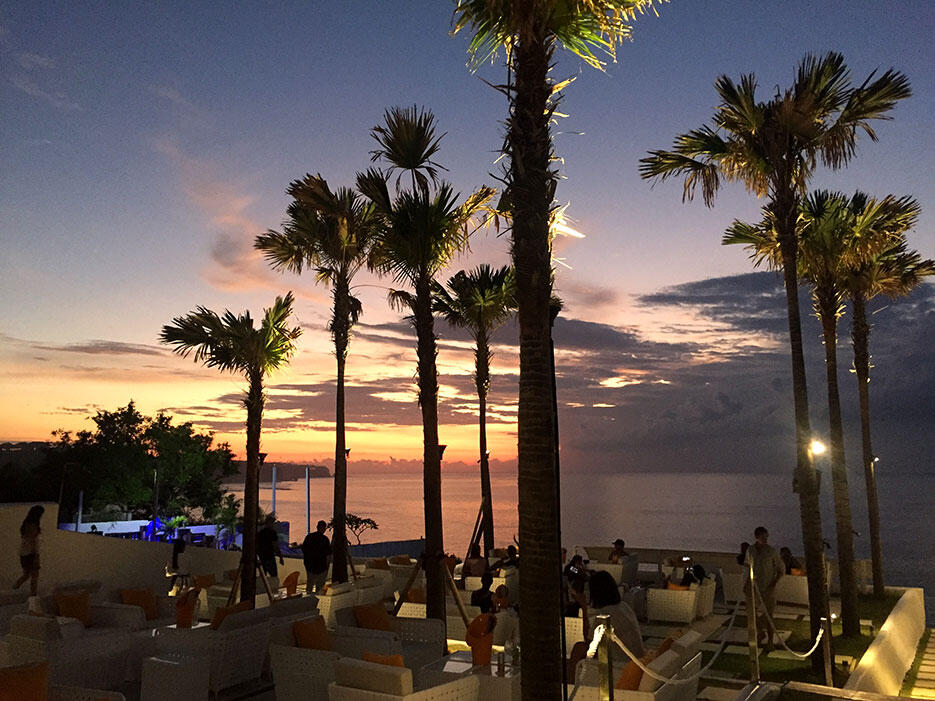 We went to El Kabron, which has a pool and lounges to view sunset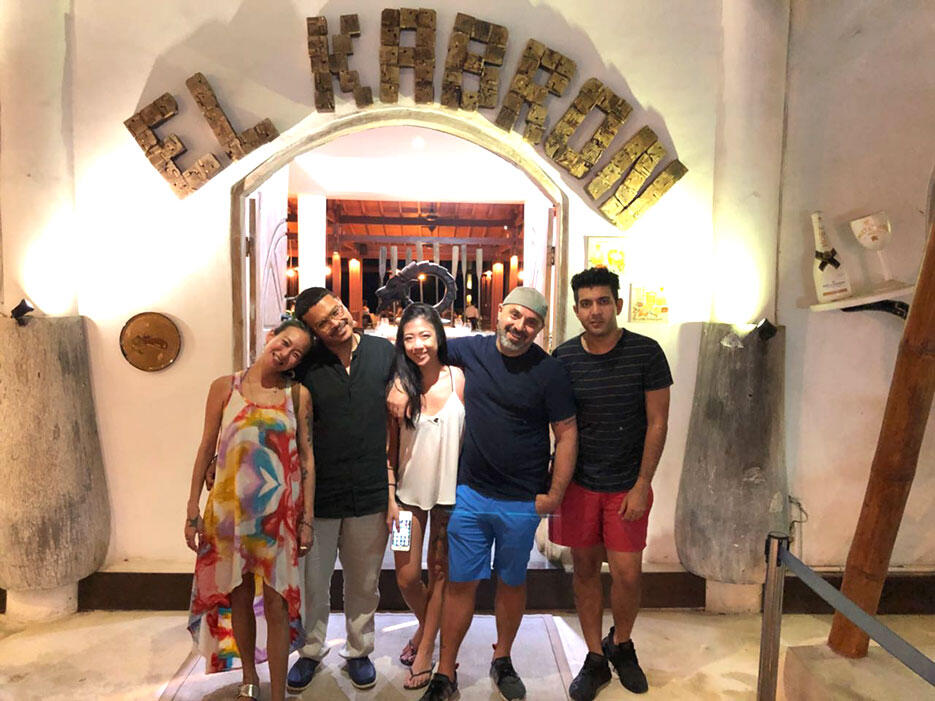 We shared wagyu sliders, a steak done to perfection, clams in amazing green white wine sauce which i drank, barramundi in white sauce with onion rings and salad, and squid ink paella. All very good.
+ + + + + +
No pix on Tues cos just worked non-stop
Wednesday was mostly work too, and our last day at Karang Saujana Estate before Atif and Miki left Bali, and Veron (who flew in on Tues night) + Rahul + i moved to another villa in Uluwatu (next post)!

L: We had shots to commemorate Stephen Hawking's passing. I read that his last paper was about his theories on multiverses. ???
R: Me, Veron and Miki whacking nasi padang for lunch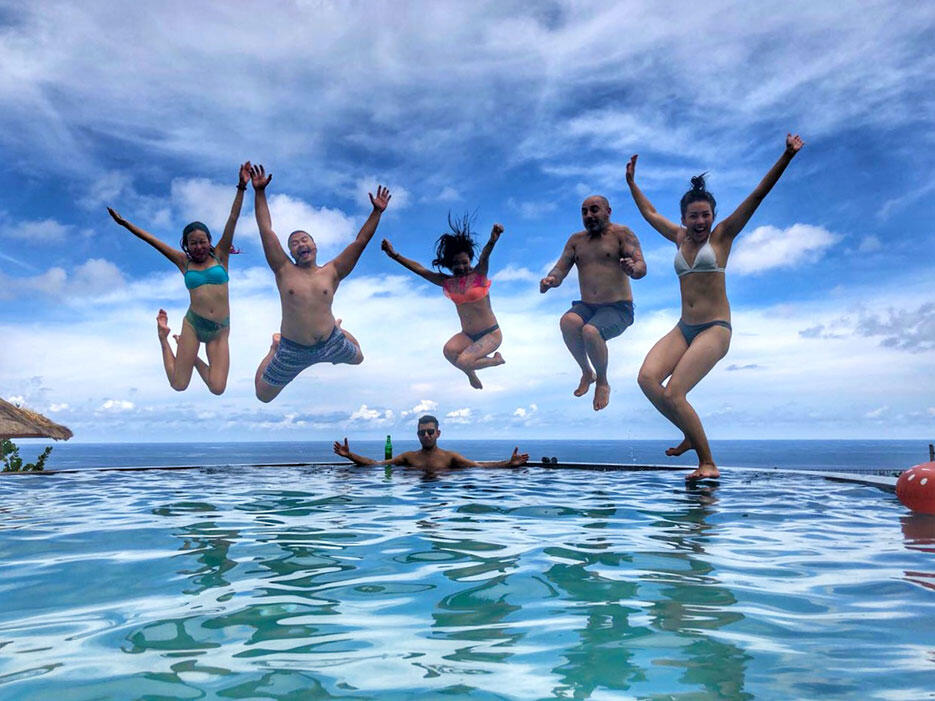 We wanted a group shot, and the boys cheekily told Nyoman (the manager of the villa) that he had to come into the pool to take it, otherwise cos it's so large that we wouldn't be able to be seen #bigpoolproblems He was so accommodating as to change into his swimwear and get into the pool!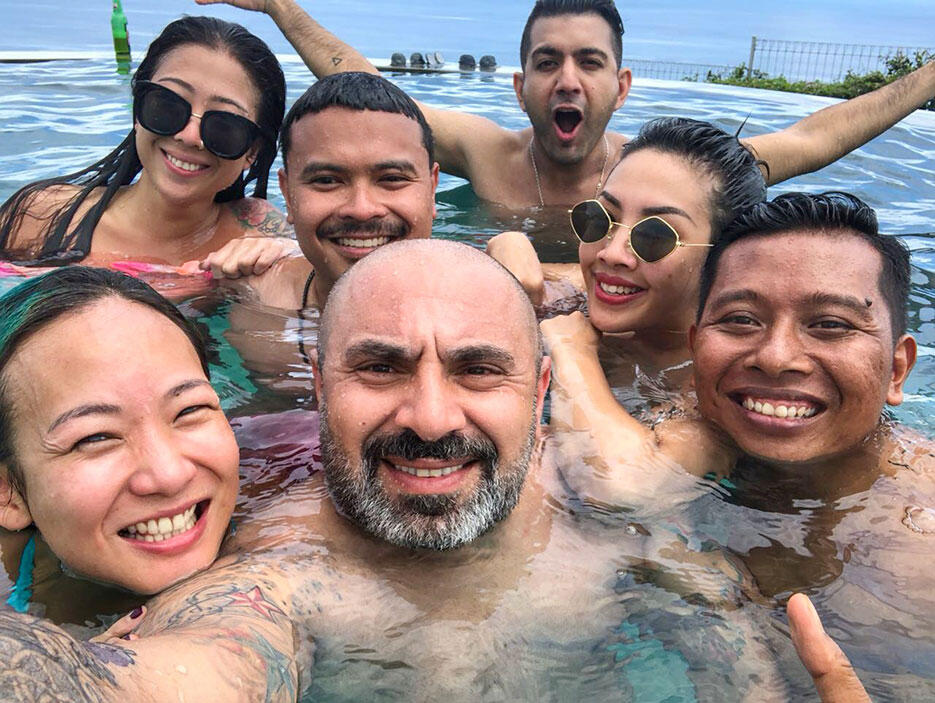 Thanks to Nyoman and his team at Karang Saujana, you guys were wonderful.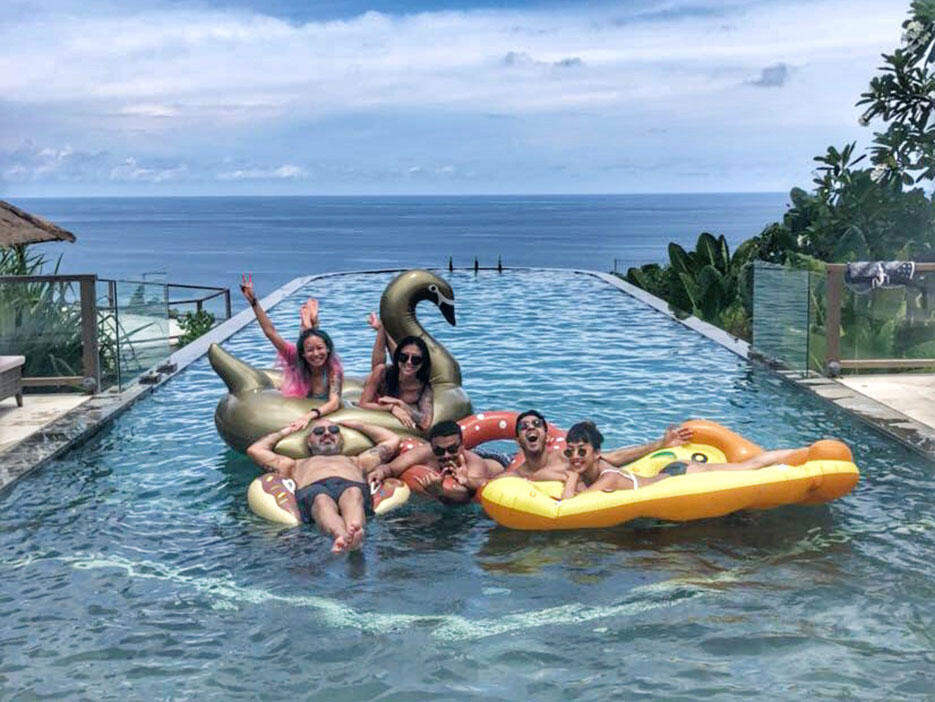 #bali5t1c