"A change would do you good" are the words of Sheryl Crow, but also, it's how I felt a few weeks ago when I decided I wanted my hair to be lighter. I haven't dyed my hair in years. Many years ago, I was shamefully an orange-red head, shameful because it's a hair shade that clashes with my complexion.
Three weeks ago I sat for hours at the new, extremely luxe 115 Kimarie & Hannan along Jalan Maarof, Bangsar. Kimarie is the Godfather in the Malaysia hairdressing industry, established in 1982 and throughout the years received many accolades for being outstanding. I do remember going to the Kimarie salon in Subang Parade when I was a child for my annual haircut. I don't think it's there anymore, but, yes, my memories with Kimarie go way back. I felt a little nostalgic when I walked into the new salon.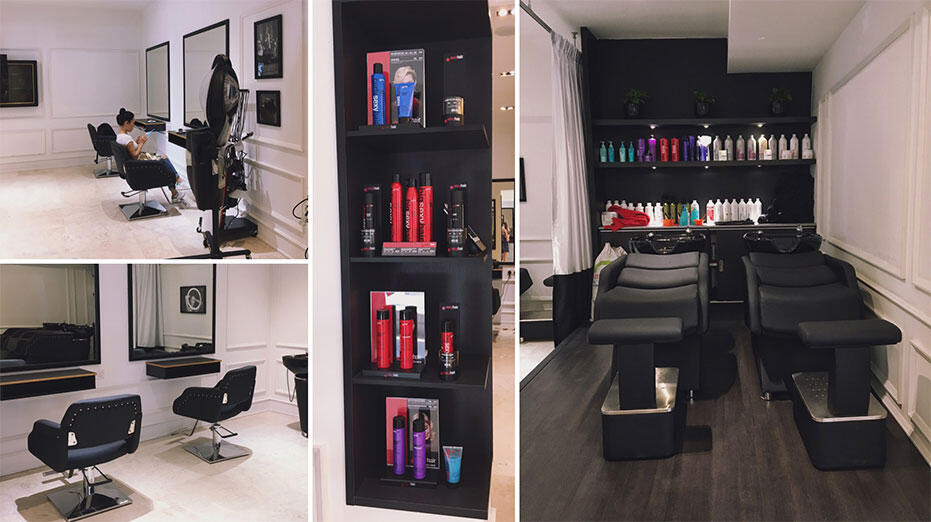 Treatment and wash area
115 Kimarie & Hannan is the latest hair & beauty salon under the prestigious Kimarie Hairdressing empire. Other than hair services, one can enjoy pampering sessions such as facial, slimming, manicure, pedicure, eyelash extension and laser hair removal spearheaded by the Hannan Medispa Group.
I had 2-months to think about what I want to do to my hair and was dead-set for a balayage, but alas, they couldn't cater to my wish as they were pressed for time. I was a bit disappointed and went ahead with the head stylist's suggestion with only doing the base colour. Jun was assigned to service me and we decided to go for the Ultra Light Colour in Gold Copper.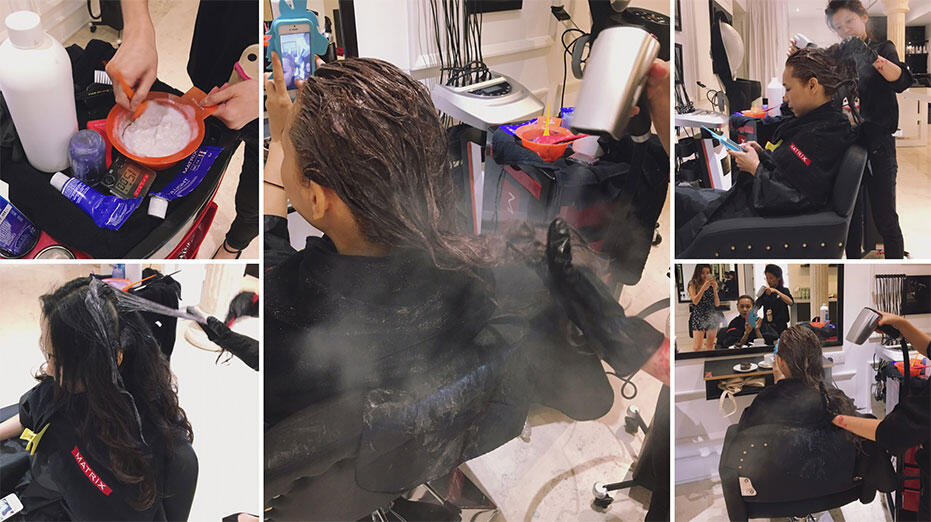 The whole process took about 3 hours and I am most happy that it does not include getting my hair bleached (I will NEVER bleach my hair). I am absolutely shocked at the hair technology that they have nowdays. I was introduced to a bunch of treatments that are absolutely interesting. While we waited for the colour to set, Jun sprayed my hair with the Nano Tech Mist to make my hair shiny and soft, for the colour to process more evenly and to also decrease the chemical smell.
Right after, she introduced me to the Milbon Ultrasonic 3-step Treatment where the treatment cream / mask was combed evenly through my hair and then sealed with the Ultrasonic Cold/Mist Iron. It's like ironing your hair, but instead of a hot plate, it's cold and watery. The cold iron's function is to enhance the effects of products applied to your hair. It vibrates at 37,000 bits per second so that particles of protein, water and oil treatments are able to penetrate into each strand of your hair. It's AMAZING!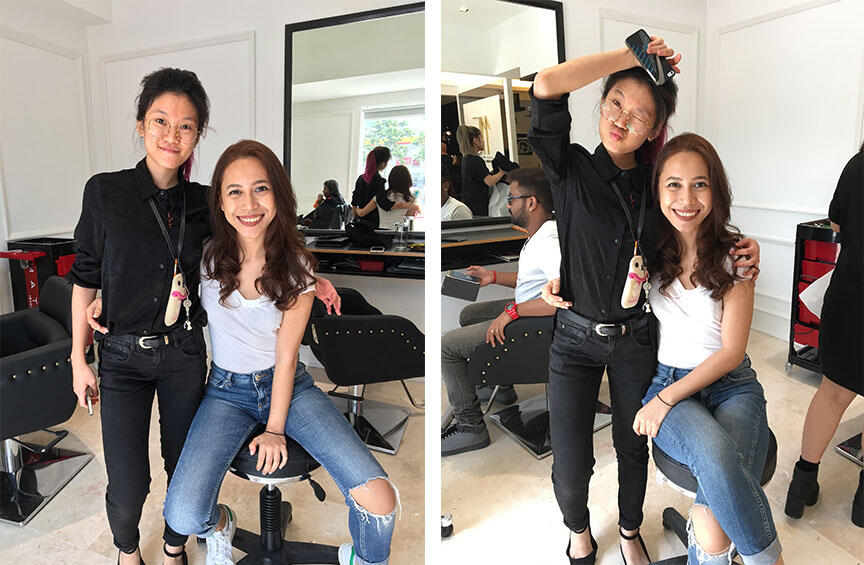 Jun and myself. Not sure why was I menspreading.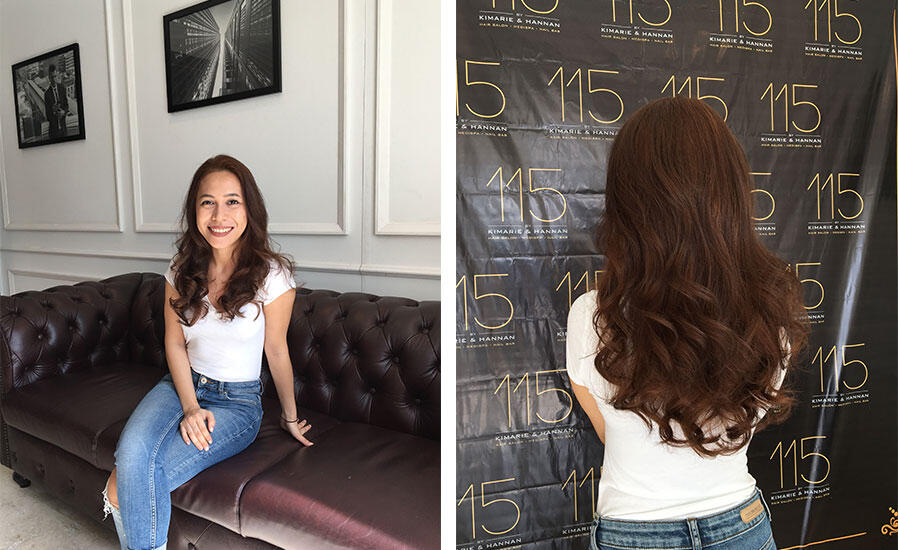 The result!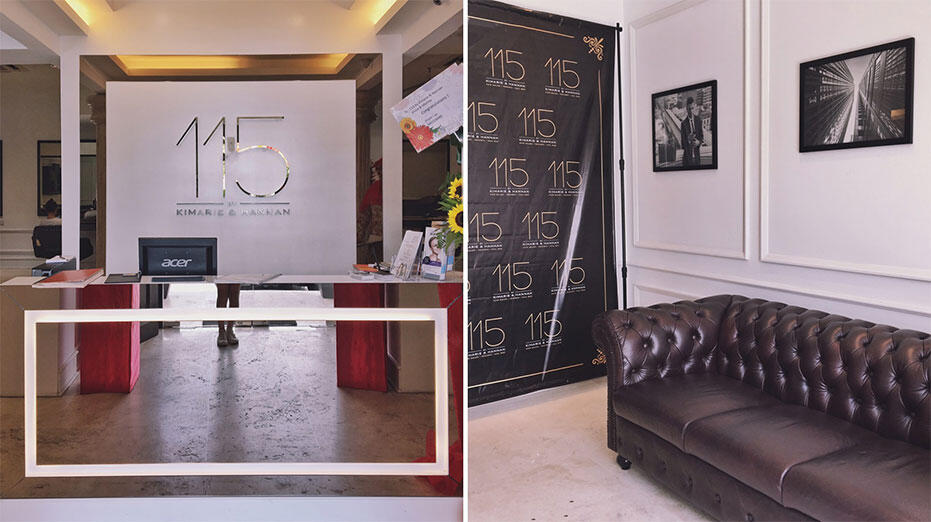 The entrance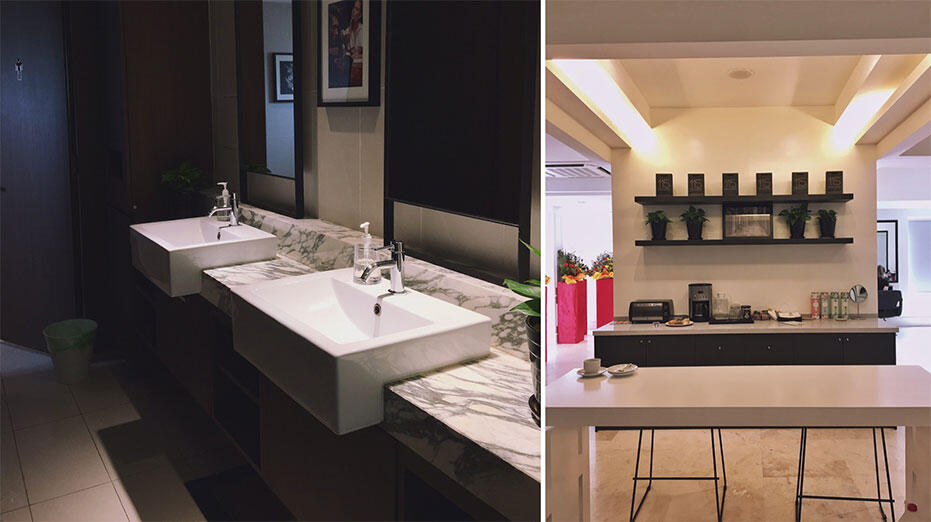 Bathroom; and pantry where they serve coffee, tea and pastries to customers.
+ + + + +
115 Kimarie & Hannan
No. 115, Jalan Maarof,
58000 Bangsar
Kuala Lumpur
Phone: +6 017 238 3115 / 03 2202 3232
Website: www.kimarie.com.my
Instagram: www.instagram.com/115_kimarie_hannan