The people at Jiro KL got KBF to invite some guests from our contact list to the launch of their new bar last Friday night (above El Meson / Bait). Opened by a few shareholders including Vincent (from Bodytone) and Alvin (who used to manage Stadium in Jakarta for many years); Jiro has an enviable sound system, colour-changing honeycomb light feature above the bar, and a VIP room at the back with its own little DJ console and bar.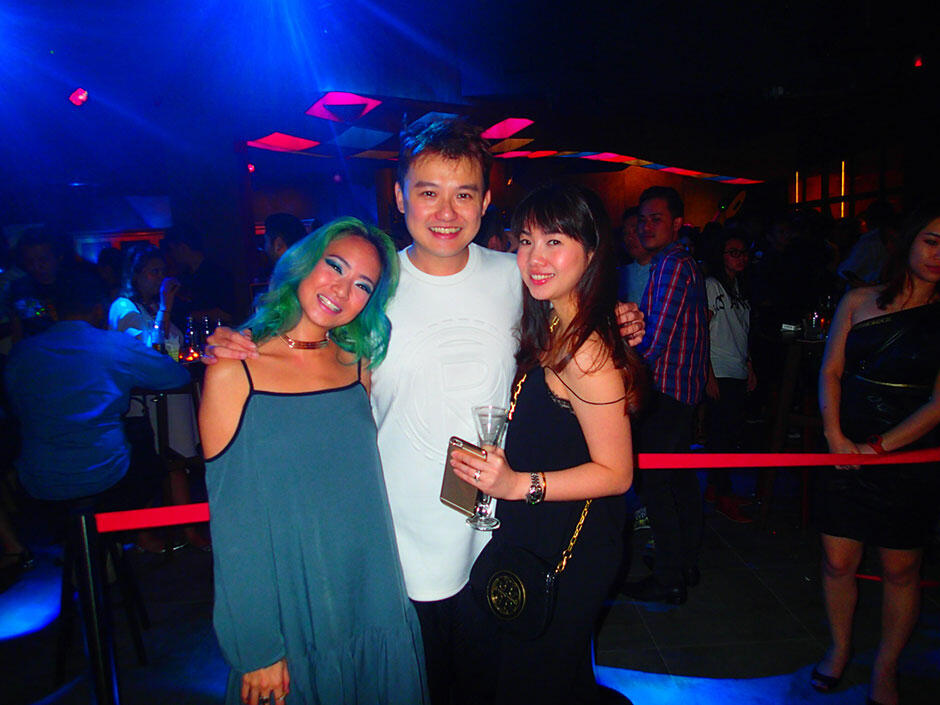 Me, fashion designer Jimmy Lim, and Christine Mah.
I did my own hair and make up in 40 mins.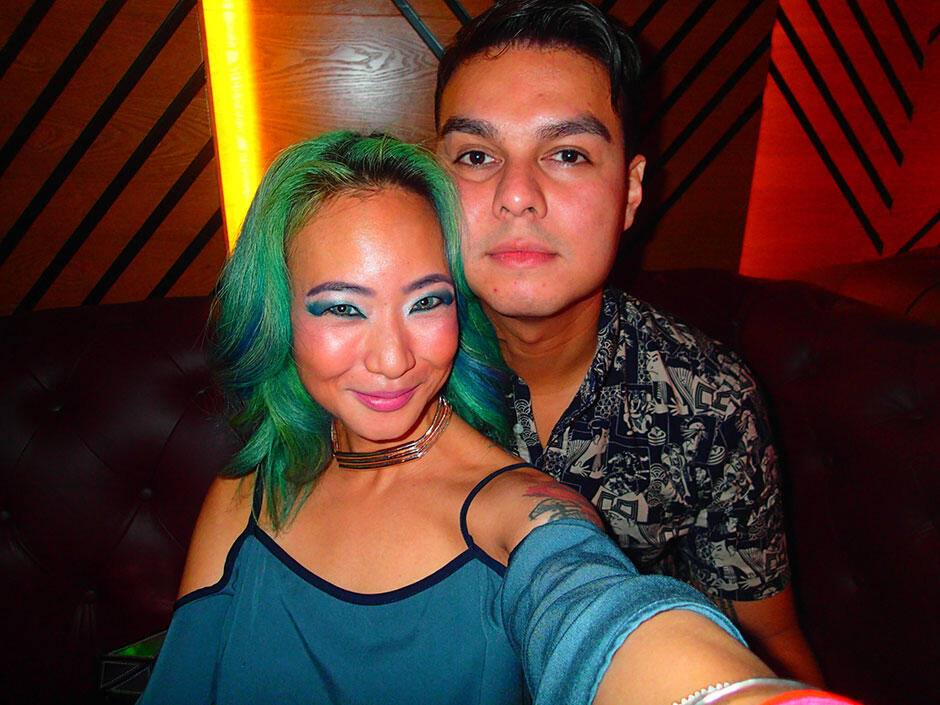 With Rudy La Faber who convinced me to try jujitsu with him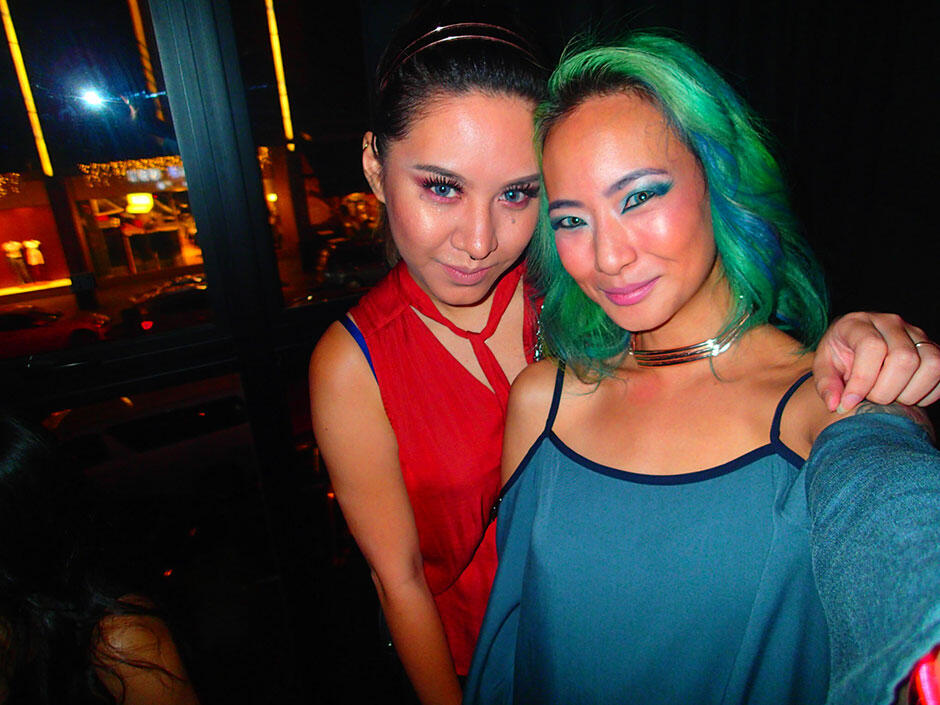 Hanie Hidayah in all red baju and make up, and me in all blue!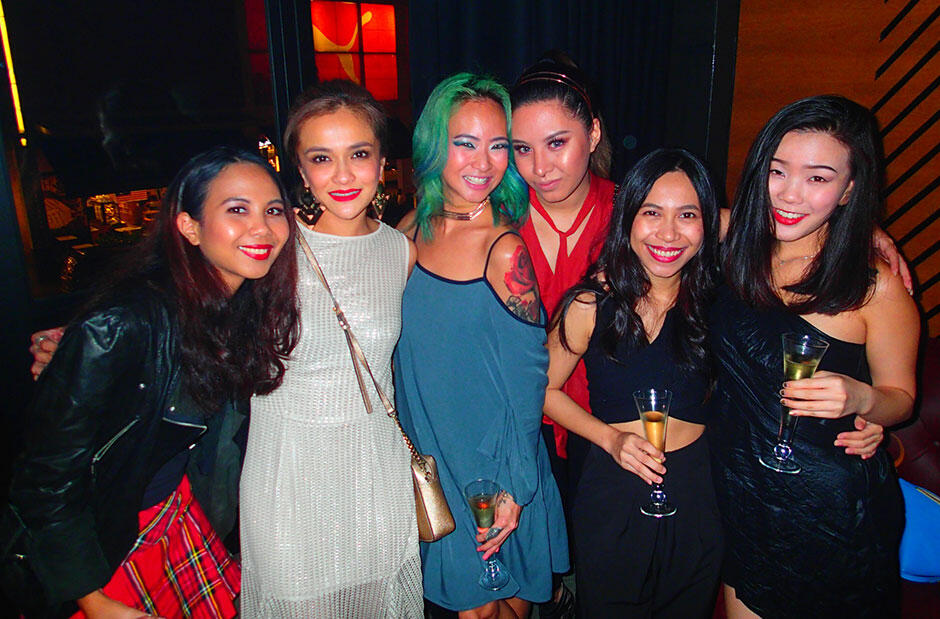 Kayda, Sazzy, me, Hanie, Baby/Faridah, April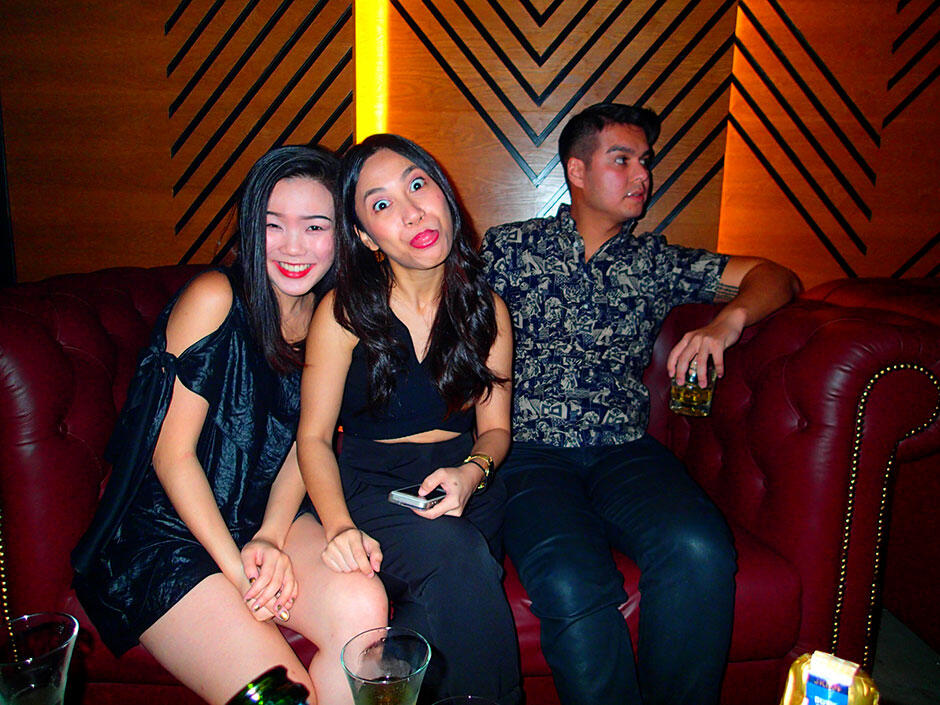 April, Baby, Rudy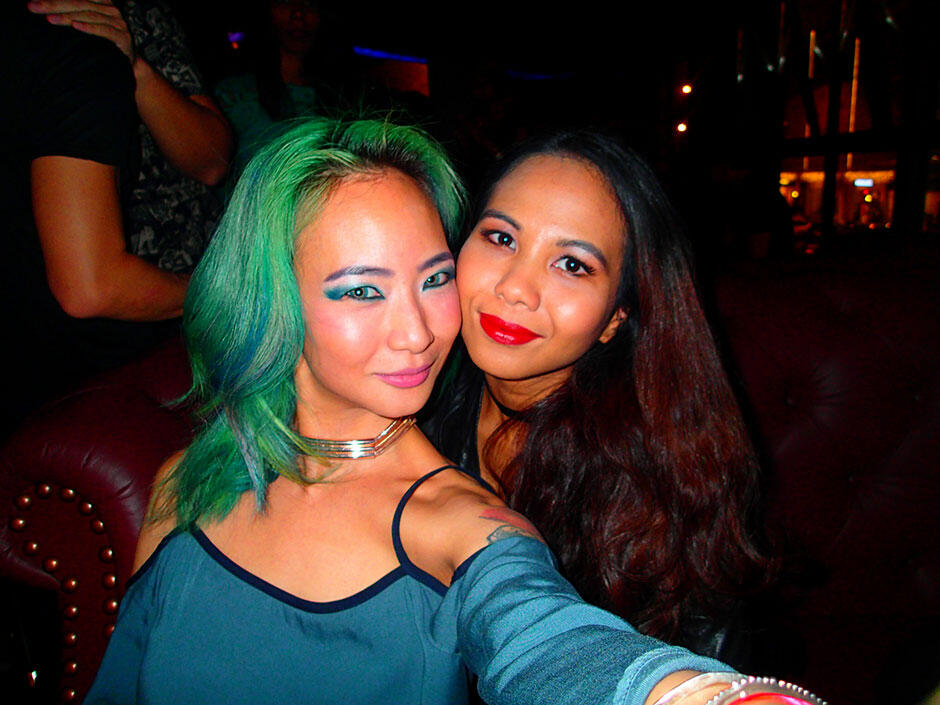 Kayda & i had a long conversation about traveling alone… and how much it does to expand the mind and heart and SOUL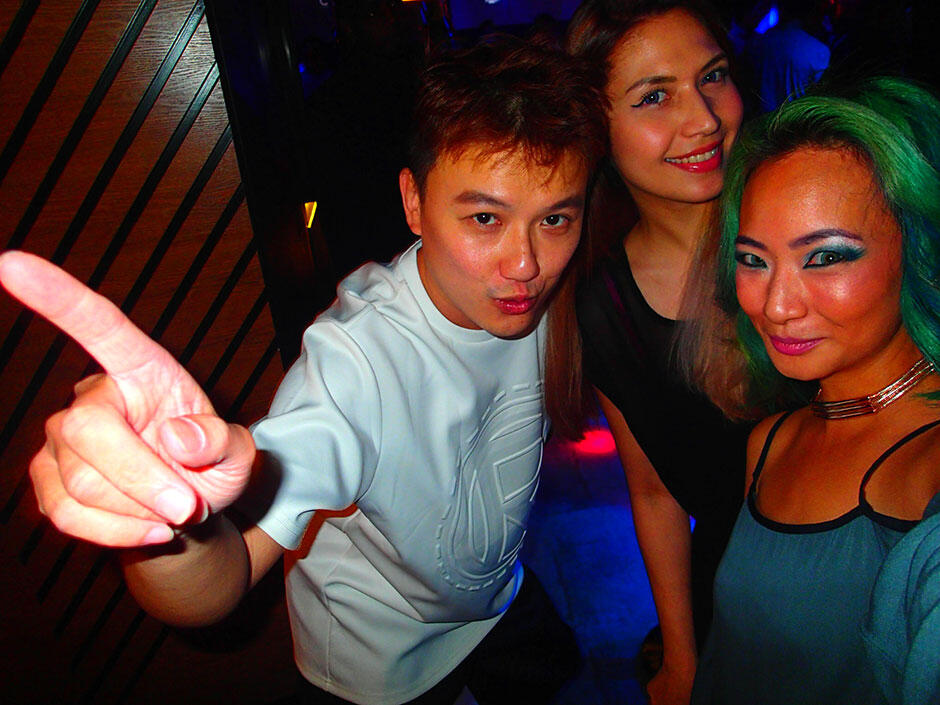 Jimmy, Christina and i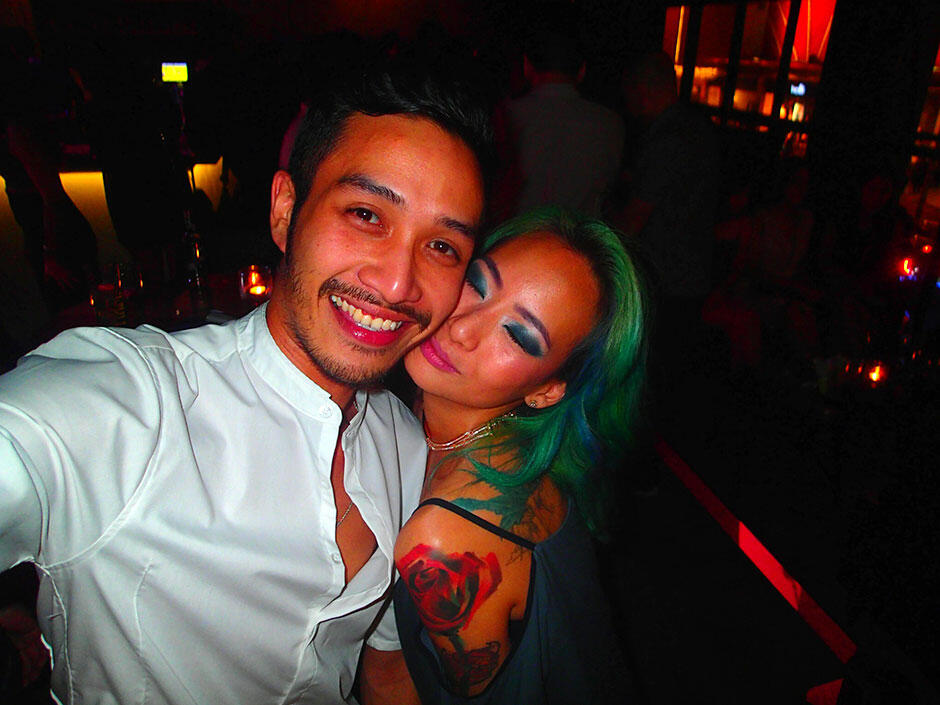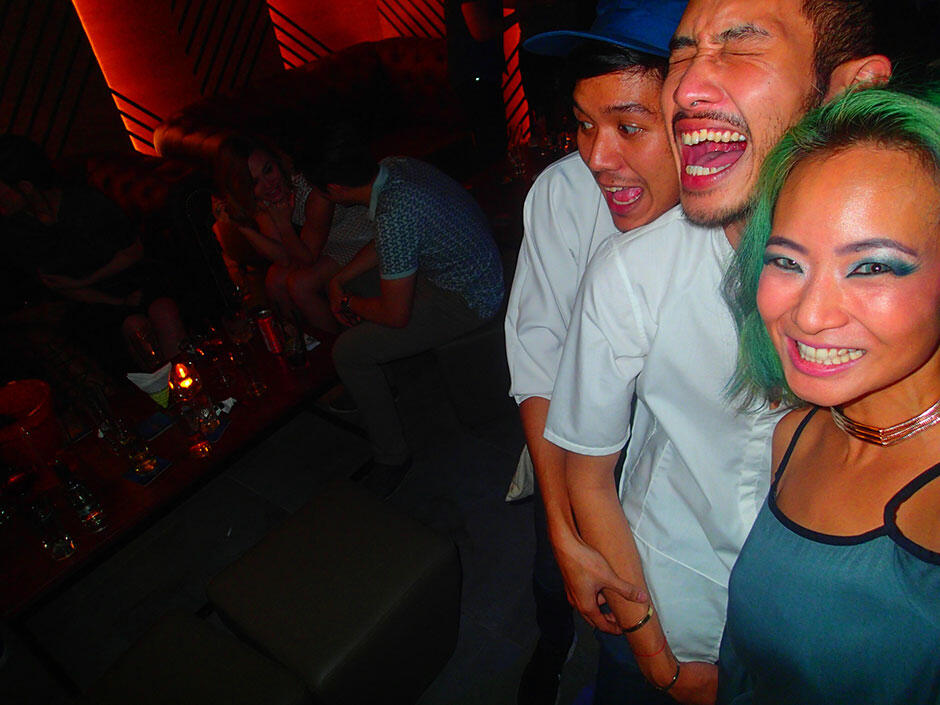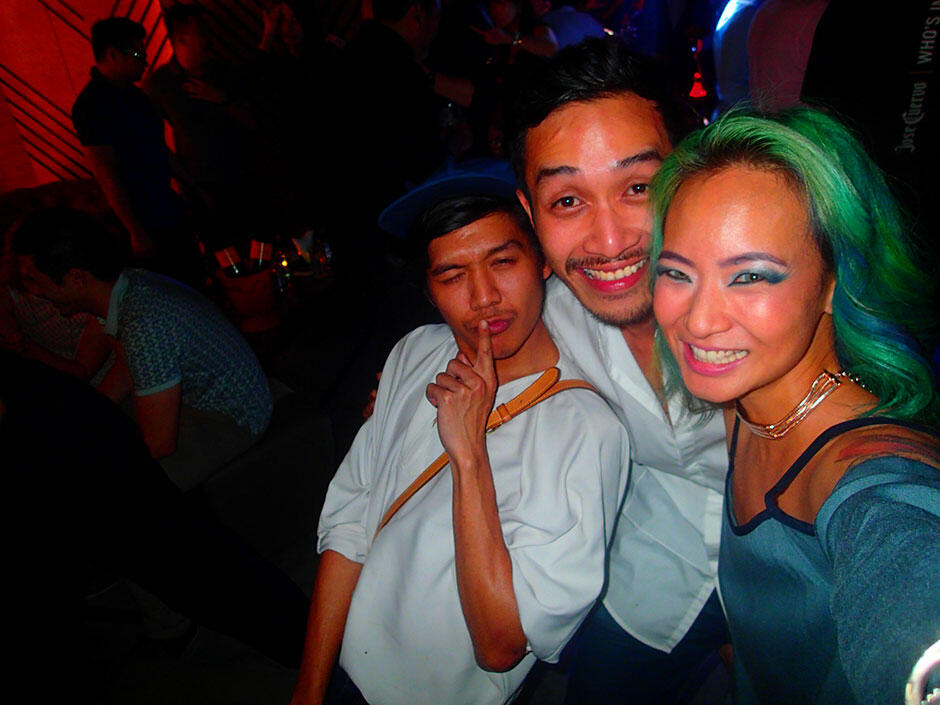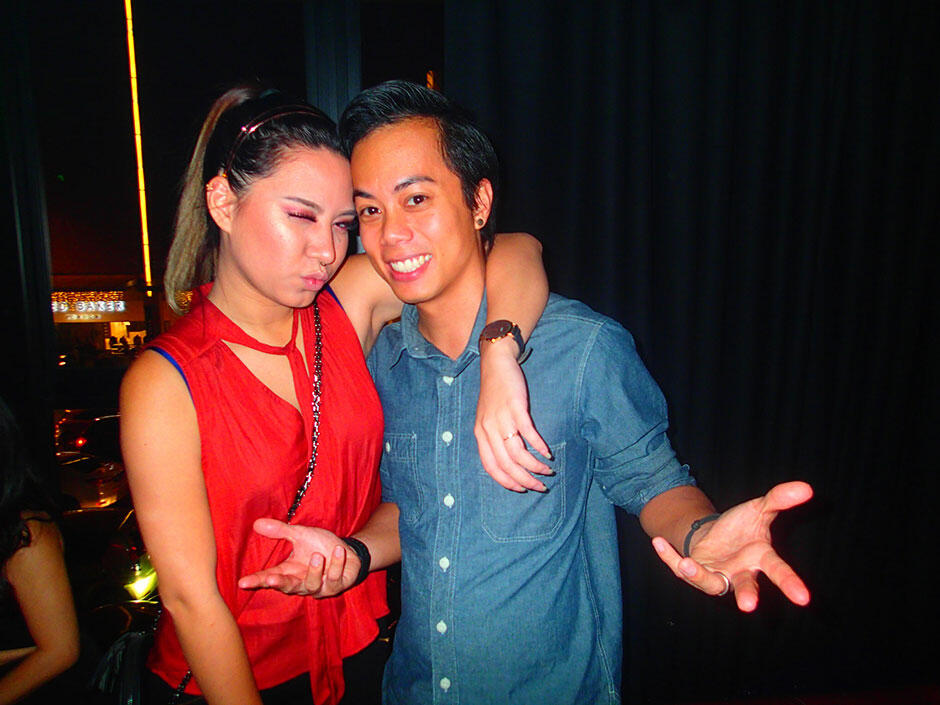 Hanie & Nasri = blogger/host + video producer = darling travel couple = Whatever There Was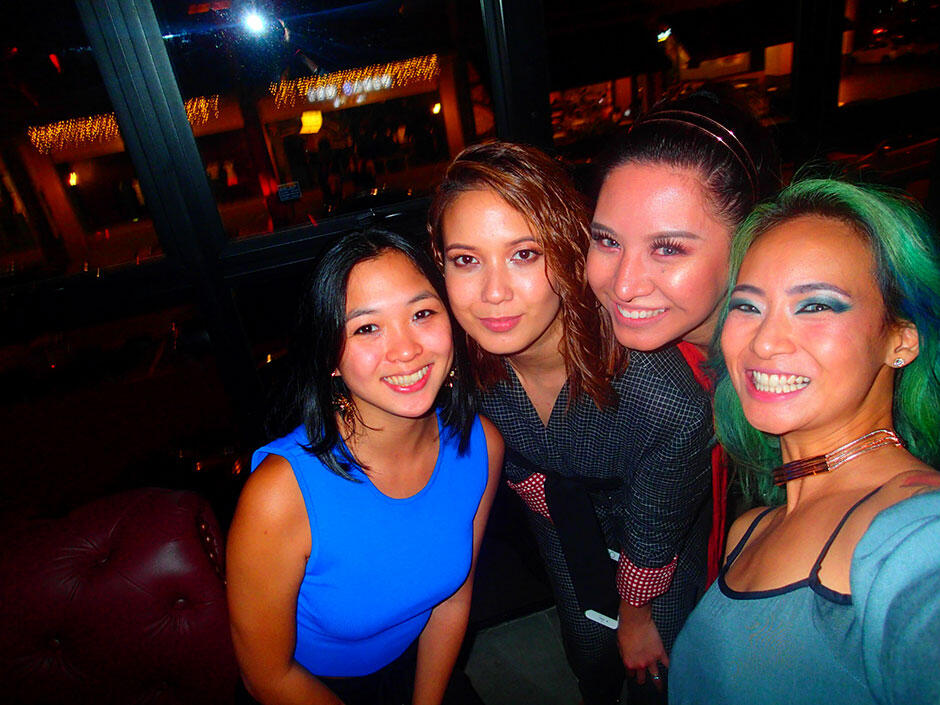 Kay, Ira, Hanie + i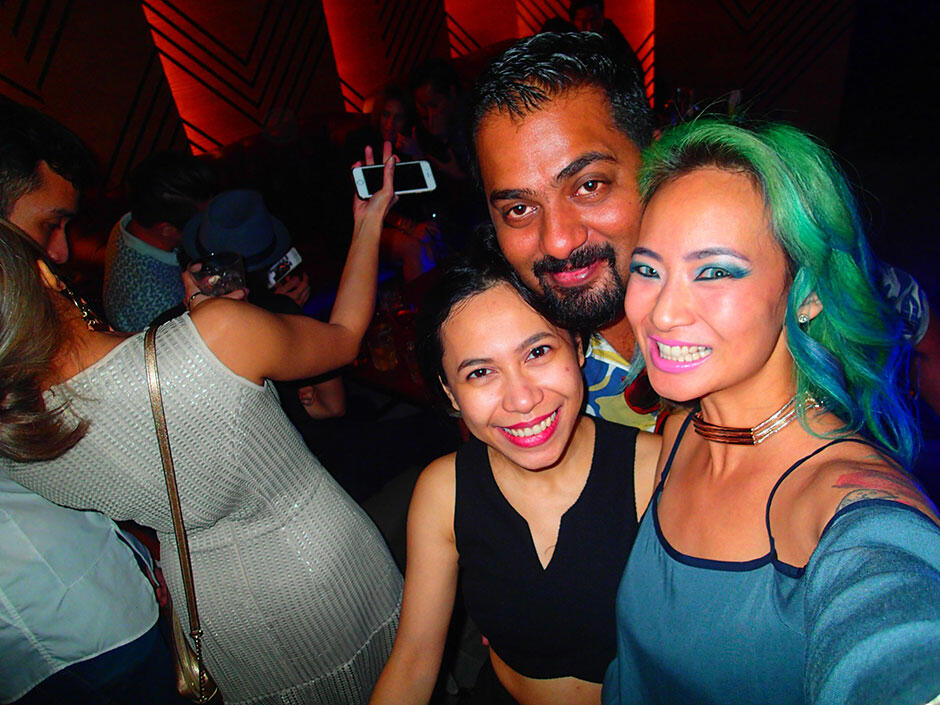 Baby and i with Matt, who was director of It's The Ship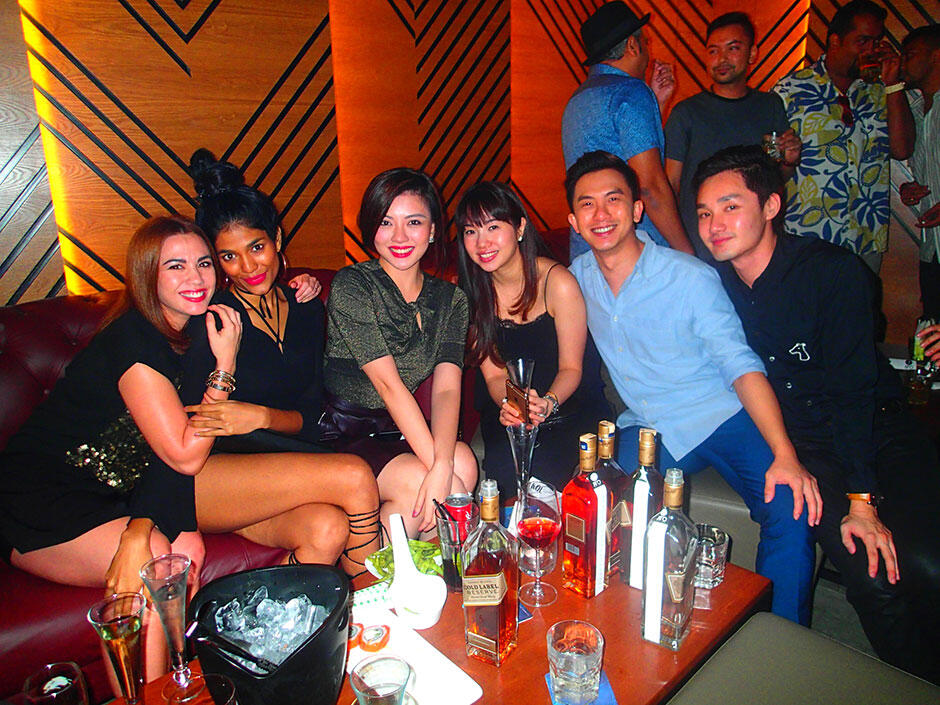 Vanessa, Thanu, Carey, Christine, Andy & Nathan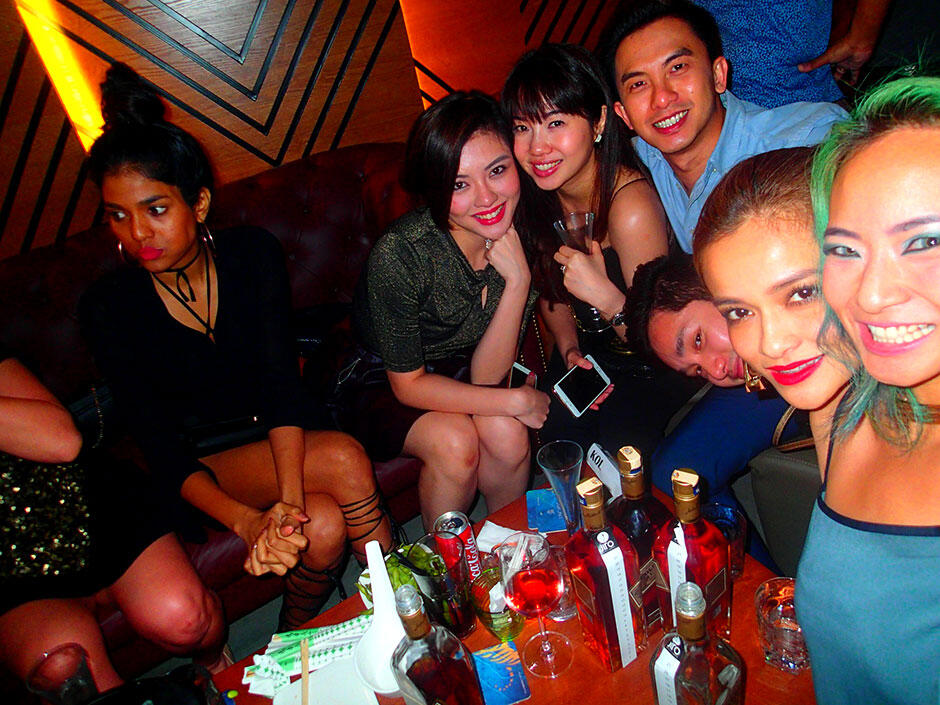 Thanu eating sushi, Carey, Christine, Andy, Nathan, Sazzy & i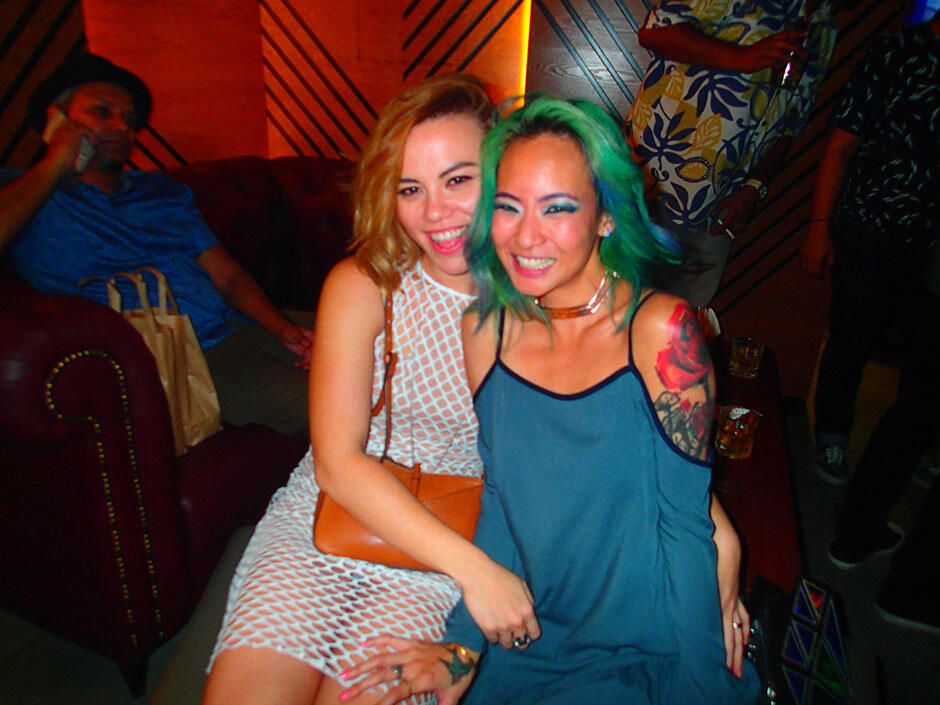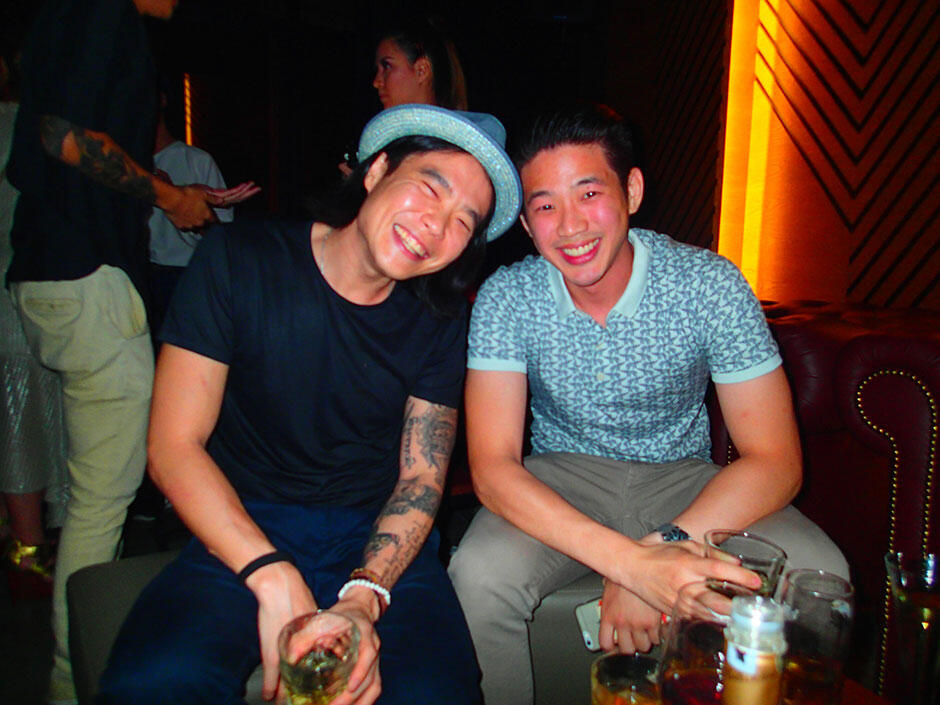 Jun and Jeremy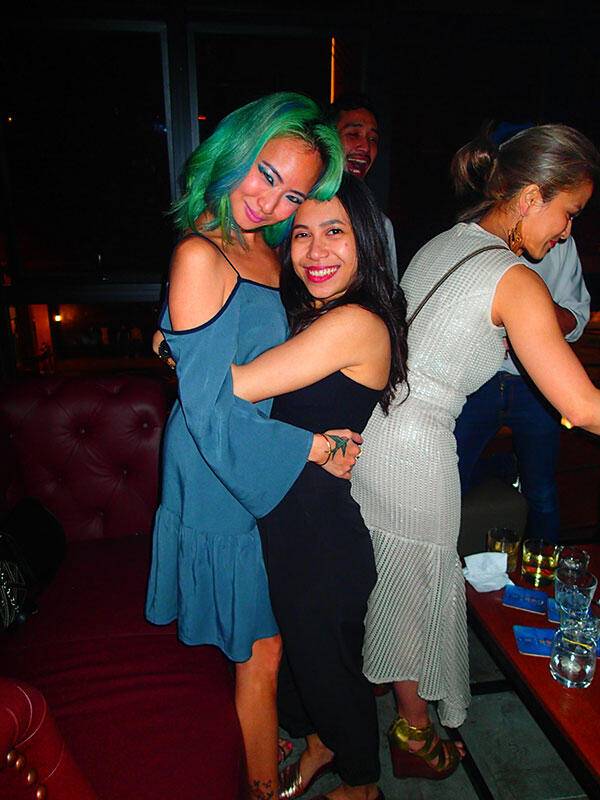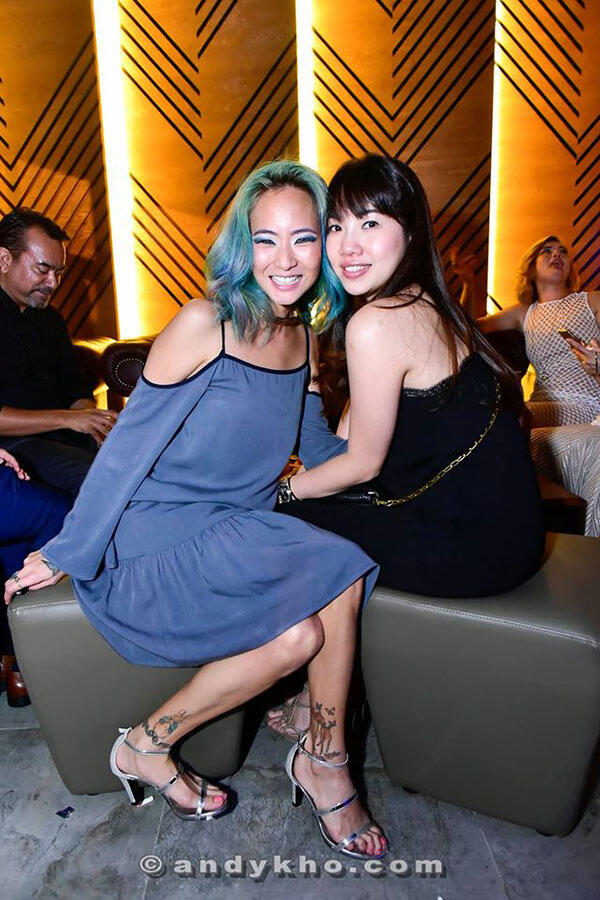 Me & Christine
Thanks for the pic Andy!
Dress from Love, Bonito, shoes from Christy Ng.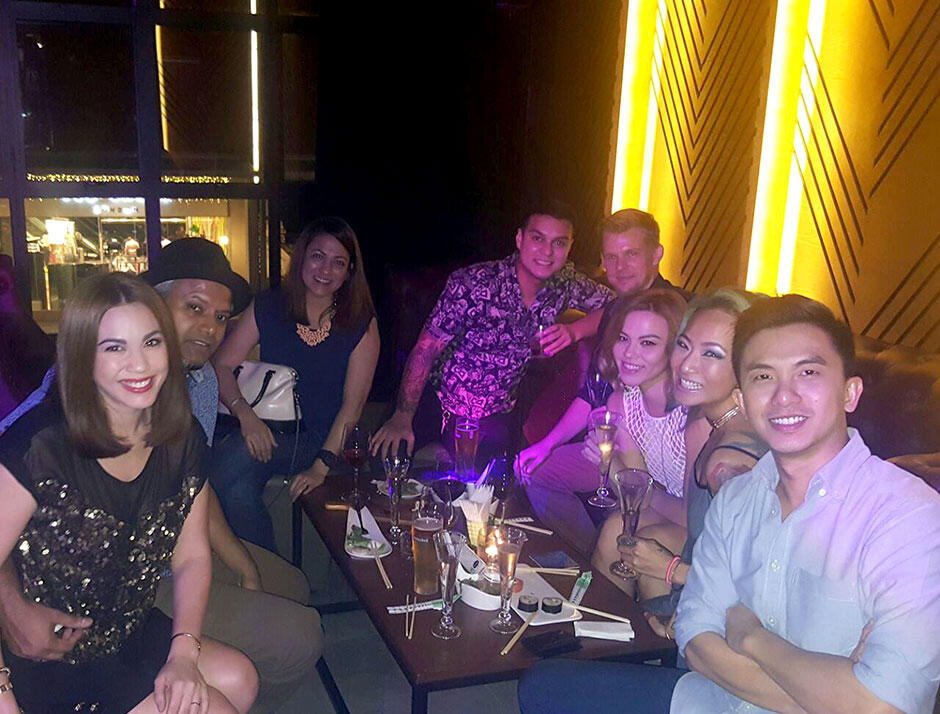 A pic from Van in the beginning of the night – Van, Moots, Valerine, Rudy, Morton, Pam, me, Andy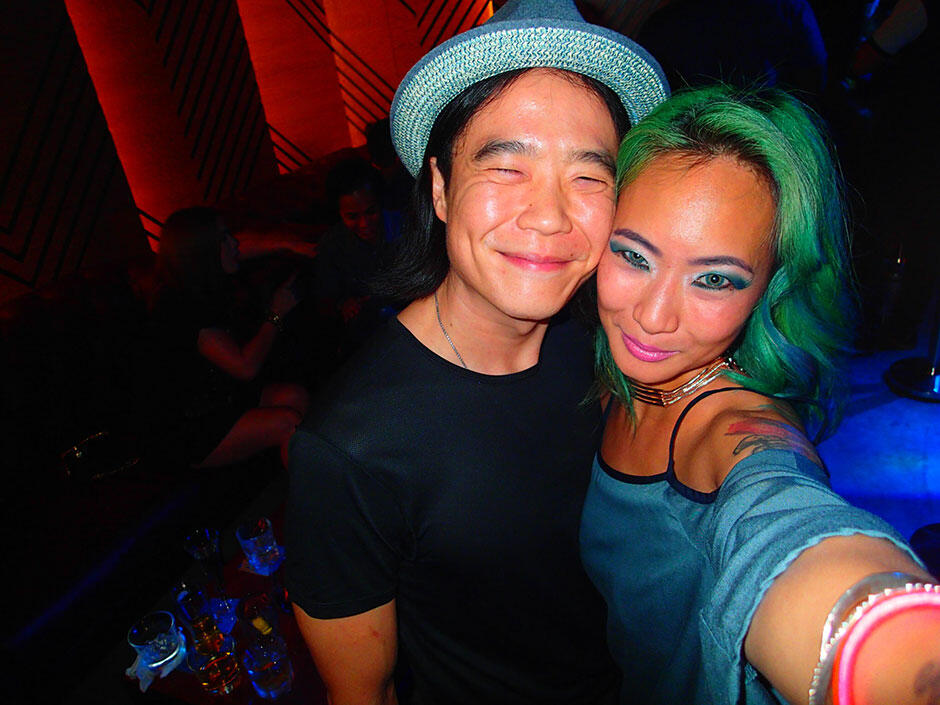 My little squirrel! Where are your eyezzzzzz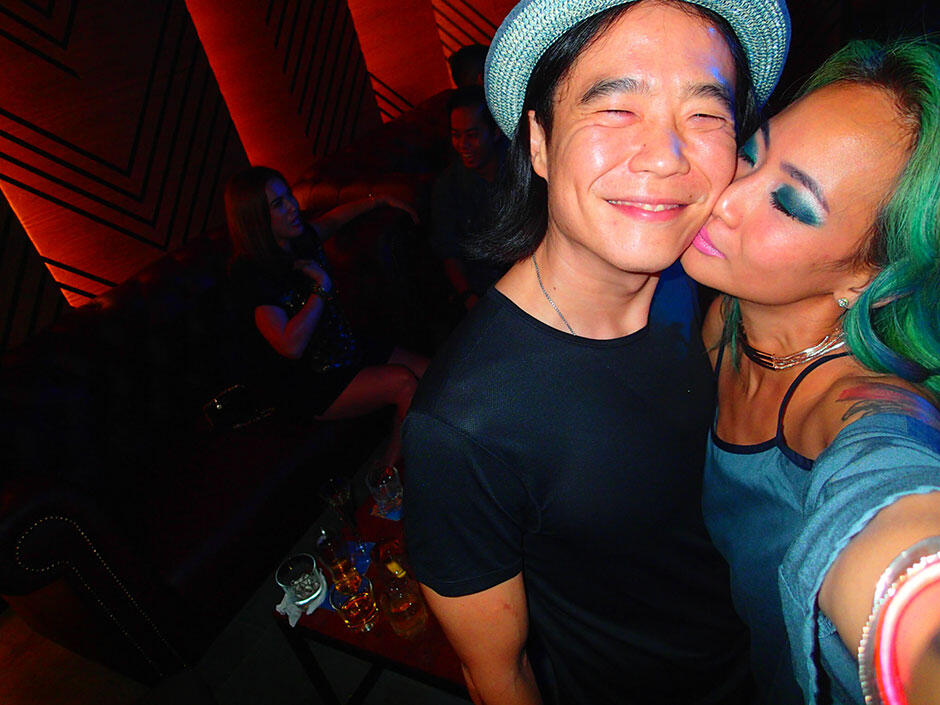 I was there since 7:30pm and waved the white flag at 1am cos i REALLY wanted to eat roti planta and Jun was starving from his training earlier that evening too, so we said some quick goodbyes and ran away before someone plied us to stay longer. At this age, it's safer (and acceptable) to just run while you can, and meet again the next time XD
Jiro KL
61-1 Jalan Telawi 3
Bangsar Baru
59100 Kuala Lumpur
Tel: +6016 443 0128
FB: www.facebook.com/jirokl
IG: @jirokl
+ + + + + + + +
The next day i went to see my parents for lunch. They've recently been traveling locally a lot and sending the family group chat pix of gorgeous lakes, beaches, forests, birds and animals. Every time i see them during work i'll be all "I want to retire too!" Haha.
In the afternoon, Jun and i went to DCODE Fresh Horizon at Selangor Turf Club where a huge playground with Malaysia's longest interactive water slide, giant boost pong (like beer pong but with large bins and water), foot golf, and giant human pac man were set up.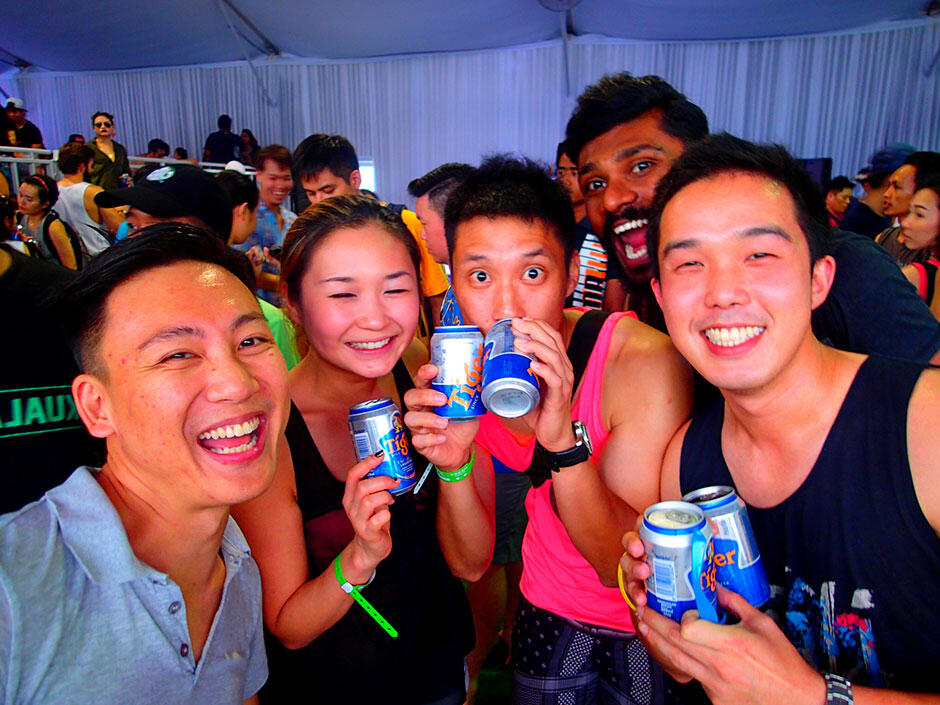 Matt, Yuen, Chze Hong, Jaws and Aaron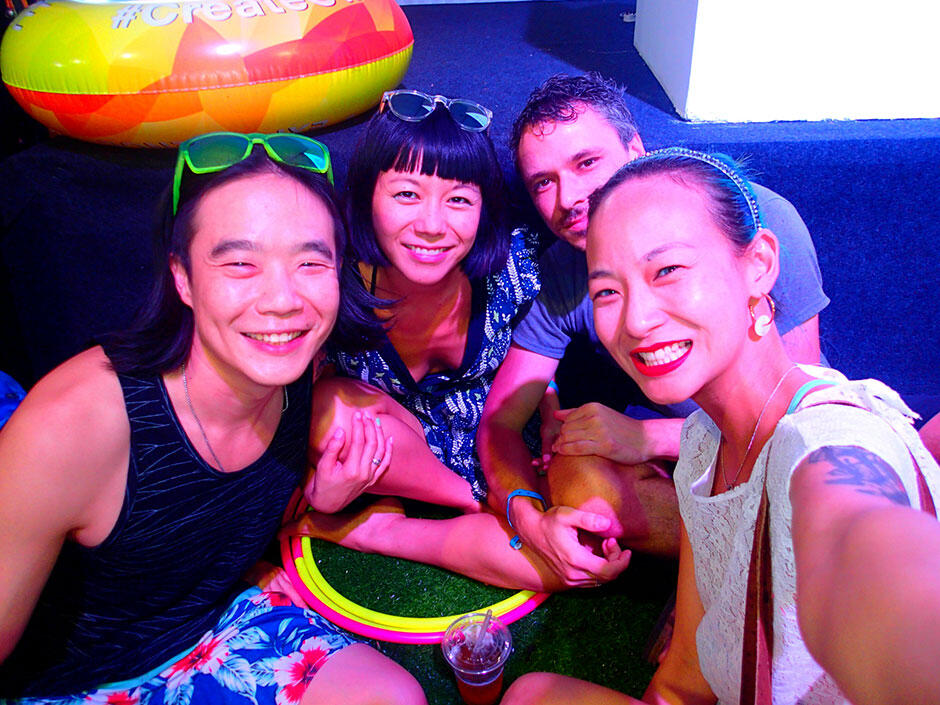 Jun, Mishie, Joel and i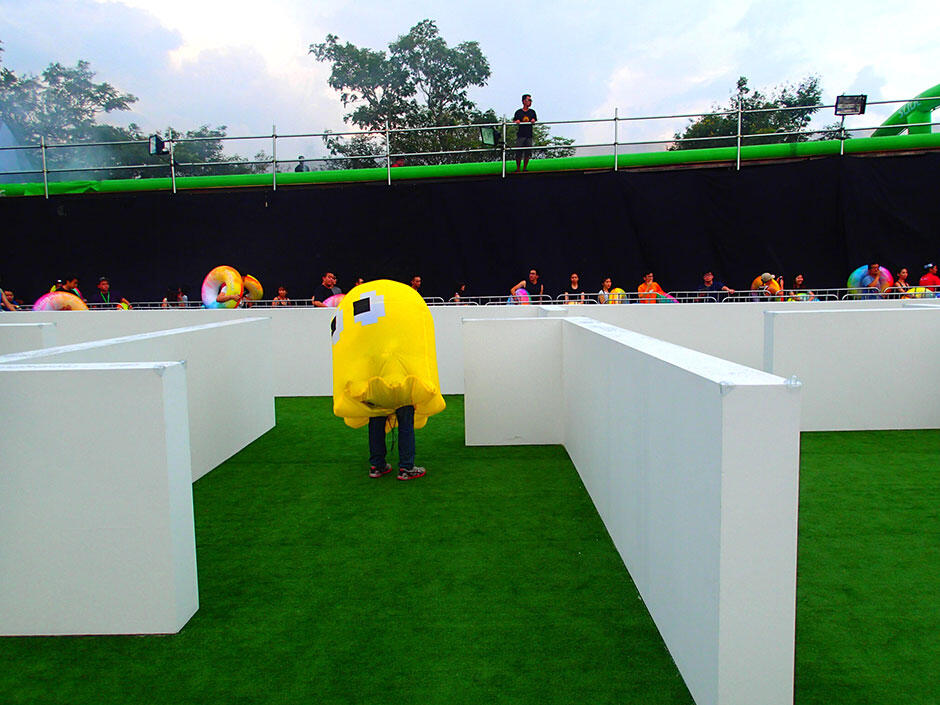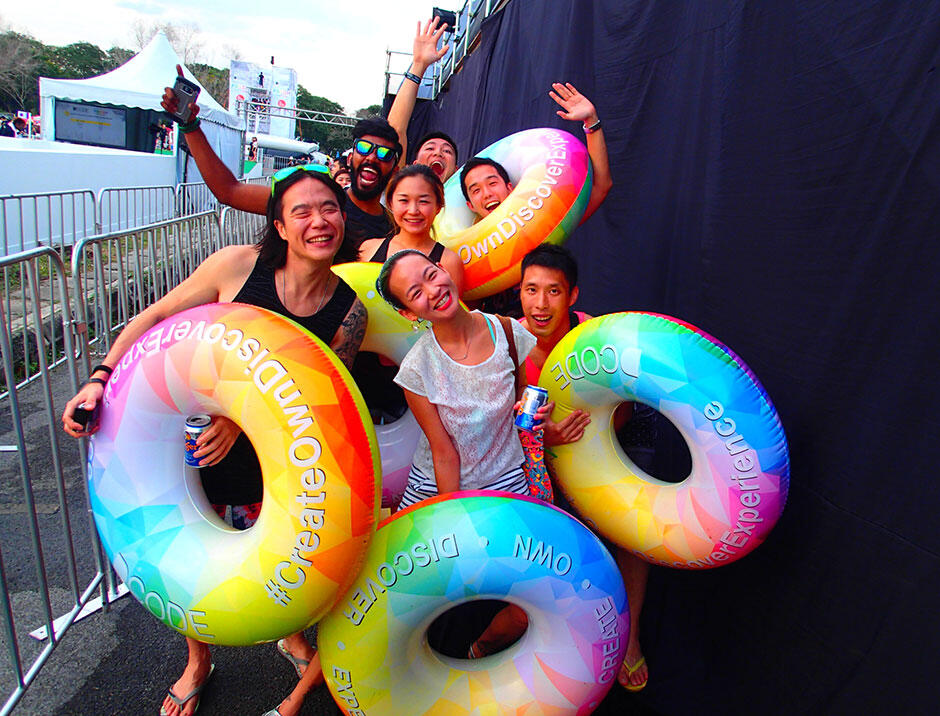 Jun, Jaws, Yuen, Matt, Aaron, me and Chze Hong
Jun and i had VIP tags that allowed us to skip the queue but it was a no brainer to join everyone so we could ride it together. We were all well prepared with beers in hand and did the mexican wave a few times.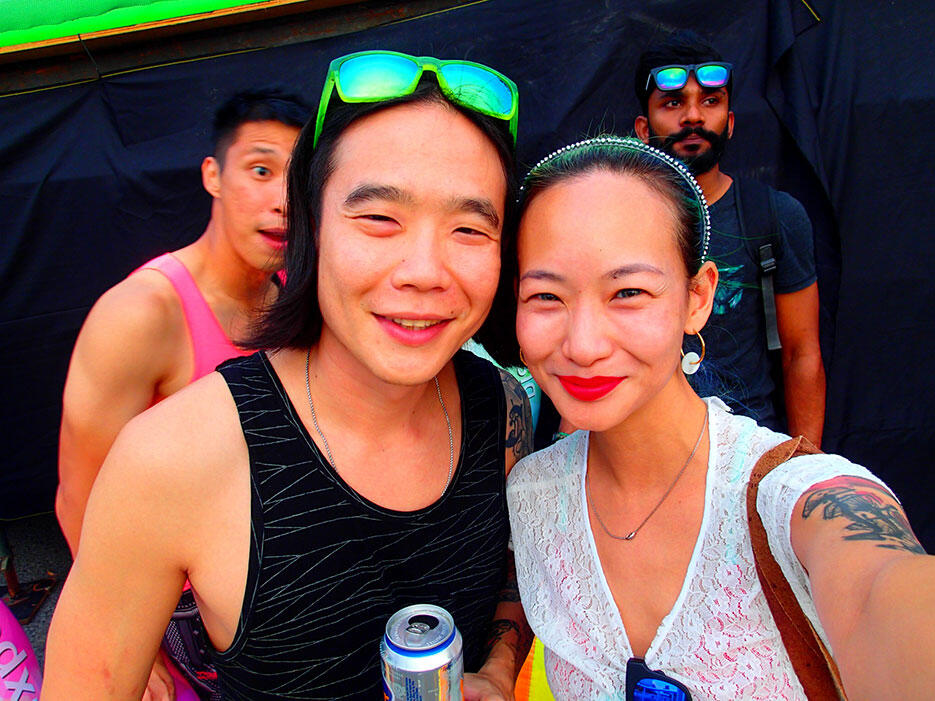 Jun & i, with Chze Hong and Jaws photobombing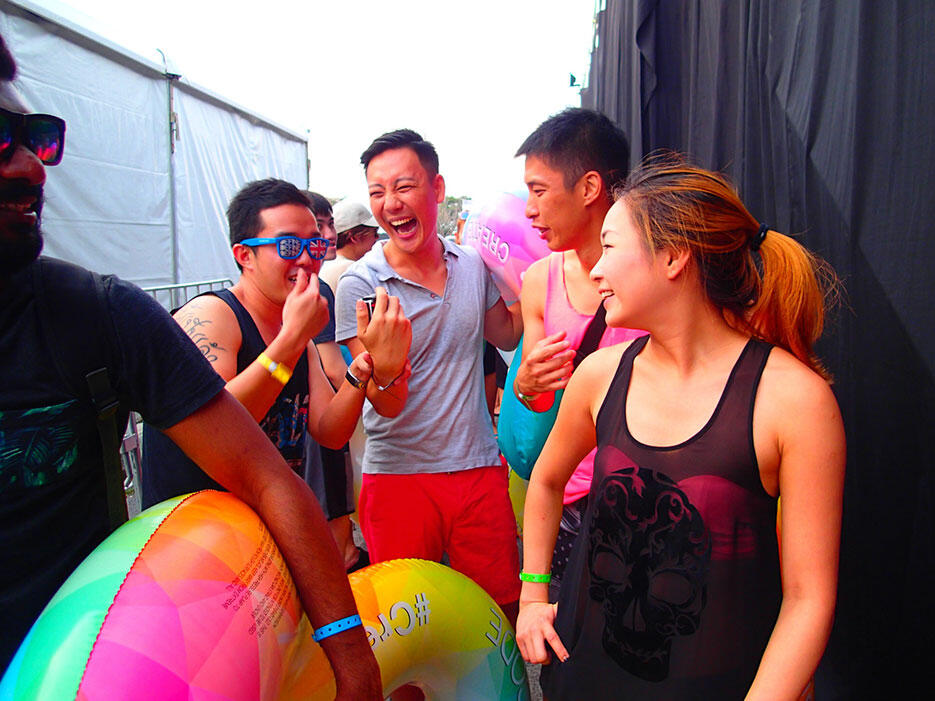 Aaron, Matt, Chze Hong and Yuen
I uploaded a vid Jun took of our ride *here*!