Nelissa Hilman celebrated the third anniversary of her brand with an exhibit of her collaborative projects with local designers namely, Jonathan Liang, Tengku Syahmi, Silas Liew, Justin Yap and Dude & the Duchess.
Established in 2012 as a contemporary women's label, Nelissa Hilman crafts updated classic footwear with timeless appeal. Before setting up base in Kuala Lumpur, Nelissa trained as an apprentice in Florence, Italy, where she developed both understanding and an immense appreciation for the art of shoemaking. Today, she translates that knowledge and passion into telling a story, so that every woman wearing her shoes may become her best self.
Other than celebrating the third anniversary of her label, it is also the launch of her very first collection of sandals – Murakami Pre-Fall 2015.
Inspired by the song Murakami by Made in Heights which expresses the prettiness, progressive delicacy and exemplary quality of the works of Takashi Murakami, the talented Japanese visual artist.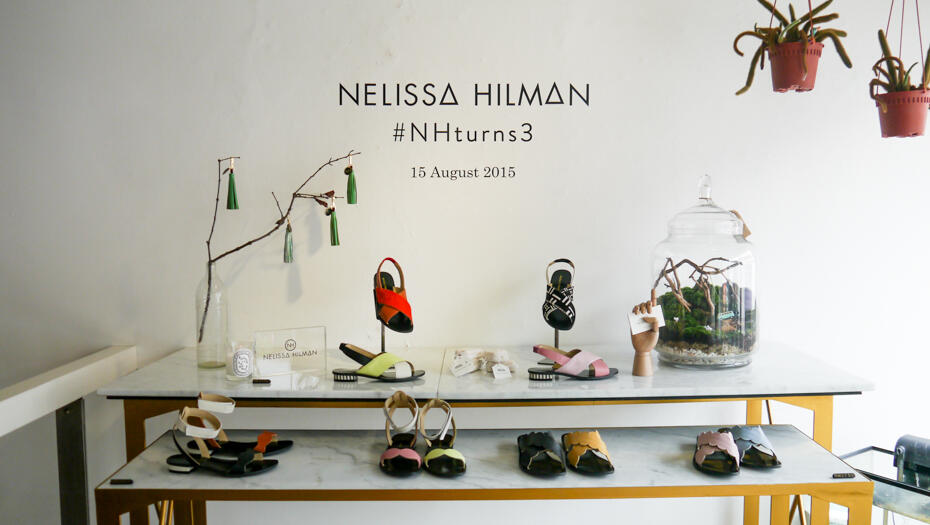 Introducing the Pre-Fall 2015 collection starring ARIA (crossover sling-back sandal), CALLA (scalloped slip-in sandal) and PALOMA (scalloped sandal with Velcro ankle straps). Paying homage to the 1960s and 1970s style, these new footwear options evoke a sentiment of optimism, fun and fantasy with a colour palette that is both playful and sophisticated.
Staying true to her minimalist aesthetics, this season appears fresh and subtly dramatic where Nelissa plays with luxe textiles including pony hair in cashmere rose or koi orange, monochrome stacked-leather heels, and many more striking hues.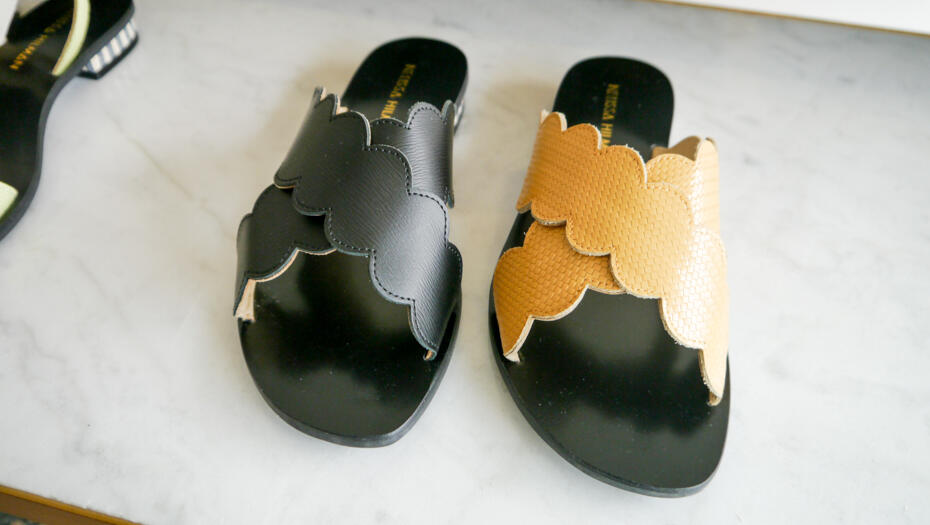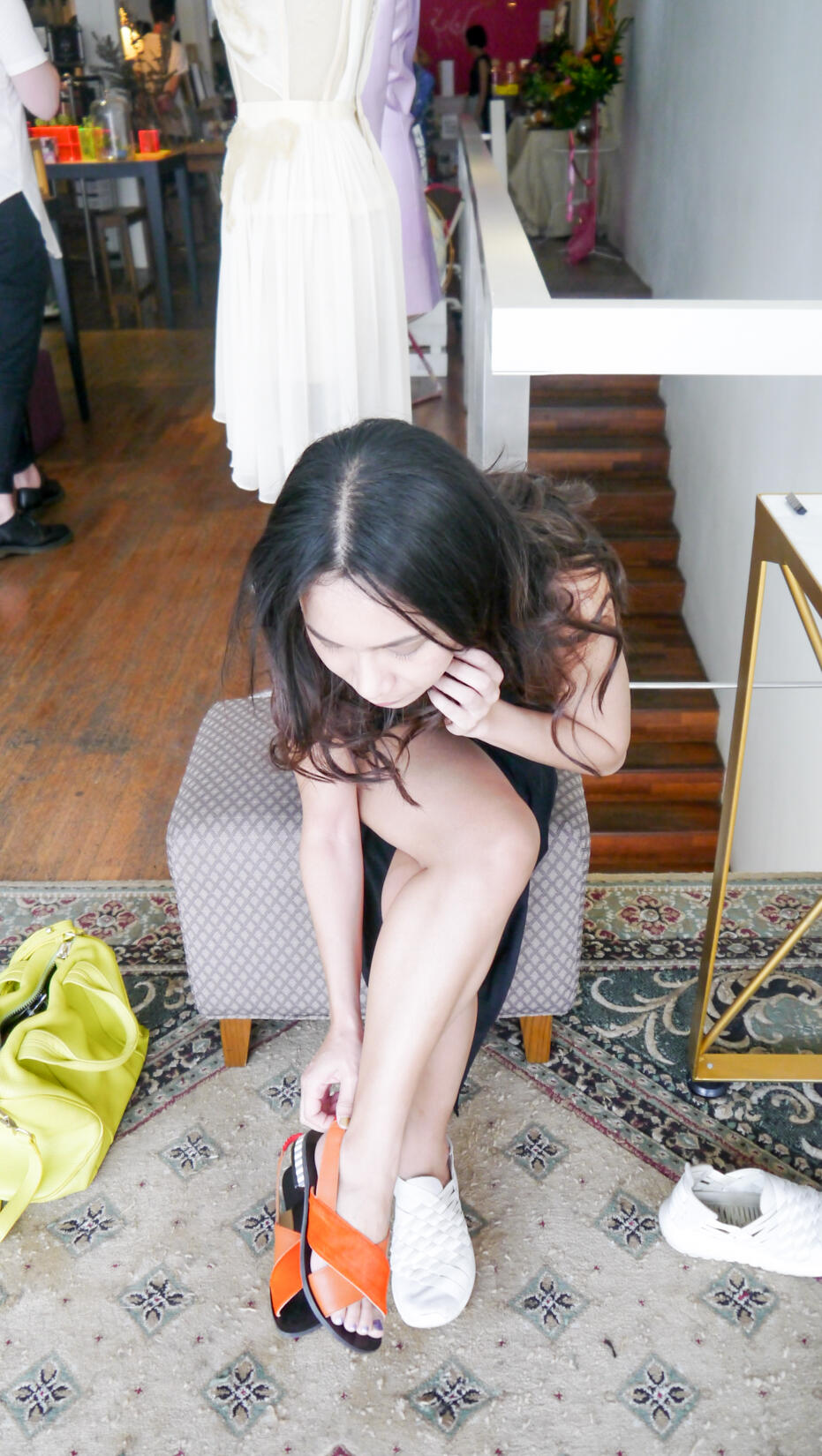 Baby trying on her favourite pair – the ARIA in koi orange.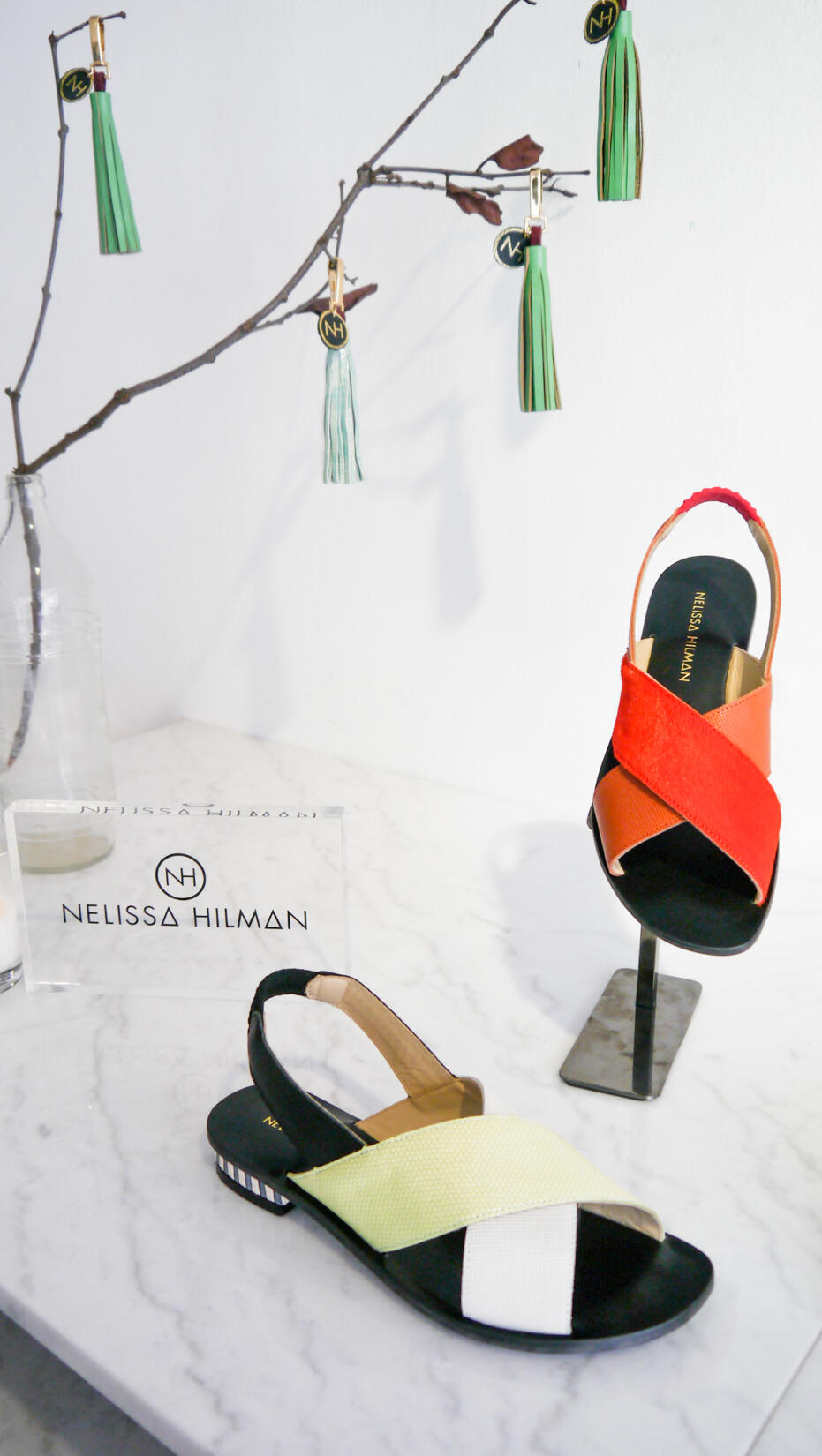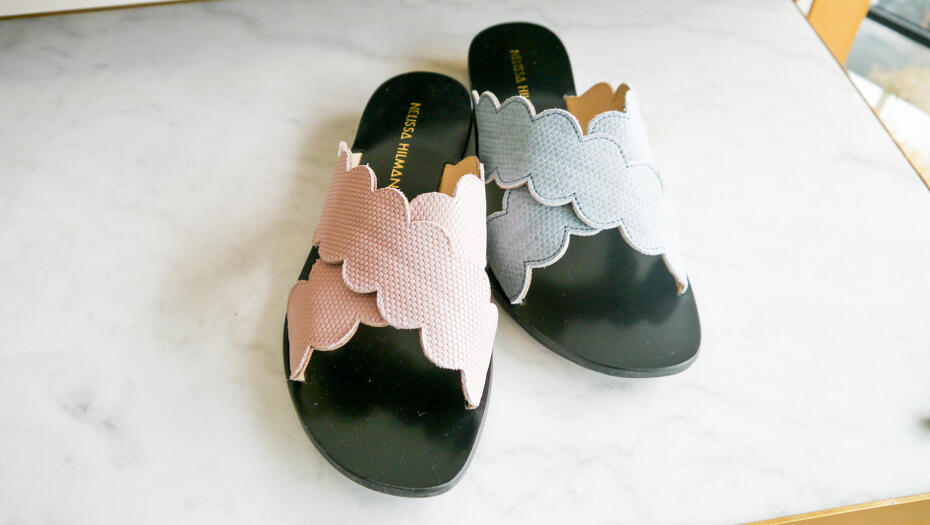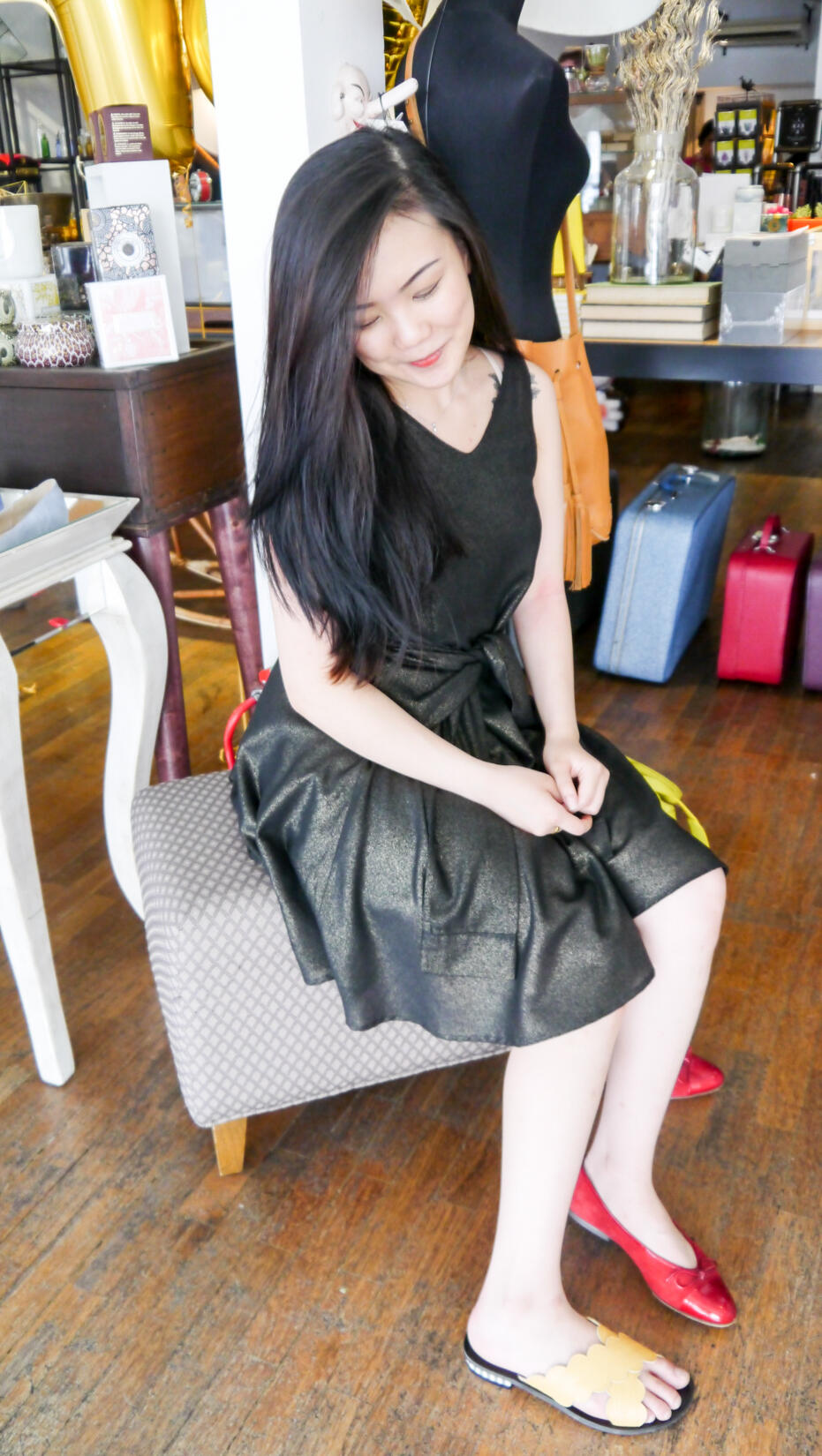 April looking at the yellow CALLA lovingly. (Baby: Buy! Buy! Buy!)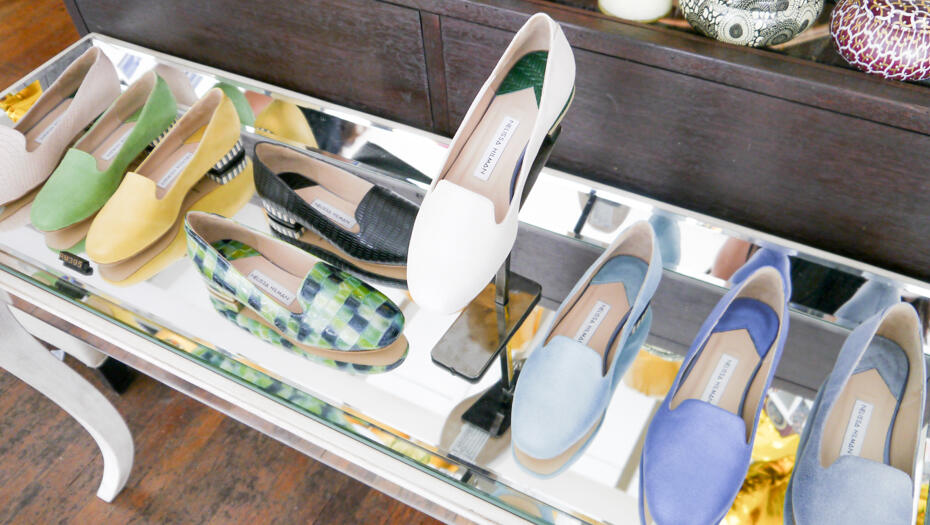 One of Nelissa's most coveted designs – the Duma. Available now in new colours.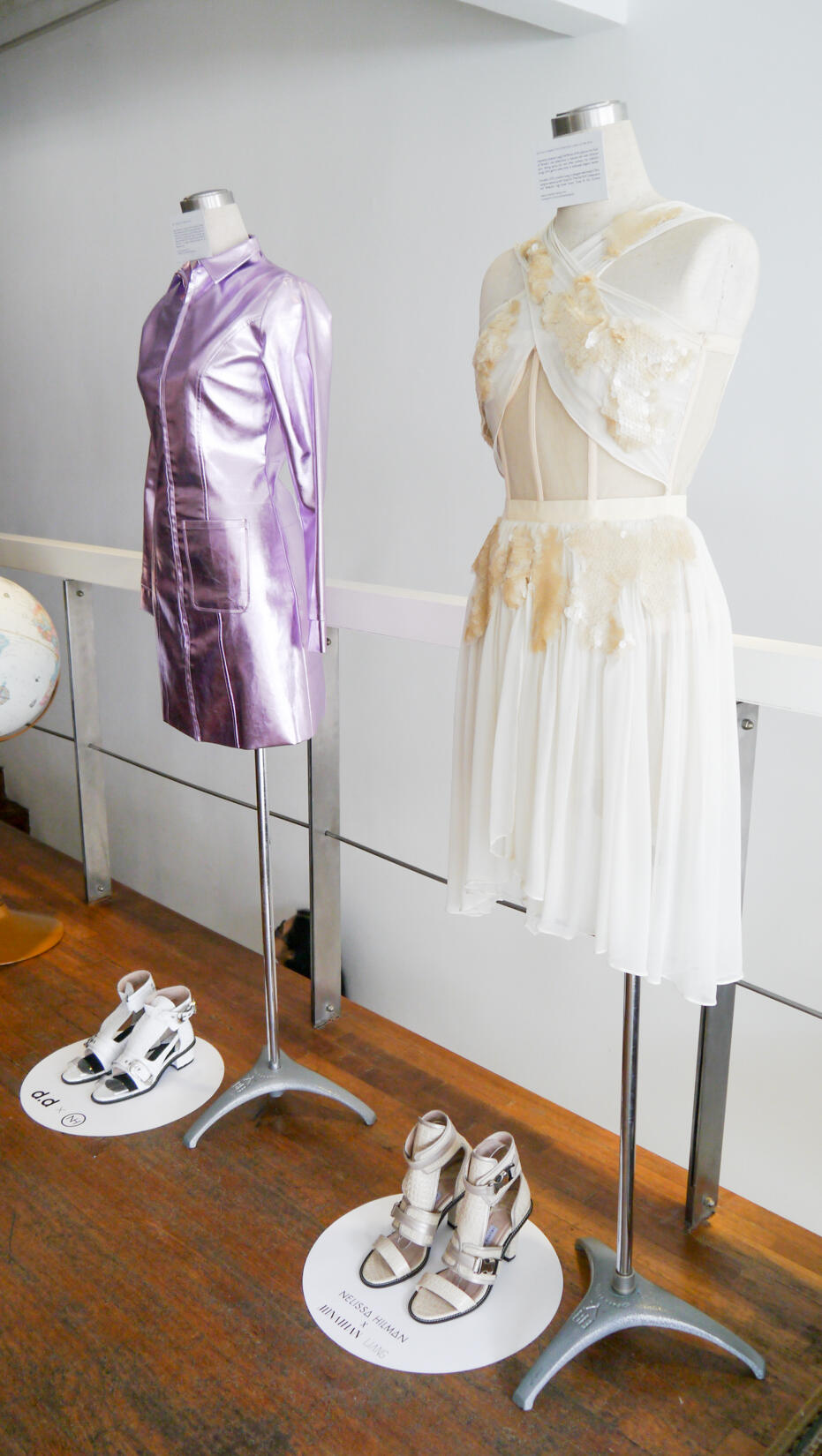 These are some of her collaborative pairs with various local designers as mentioned.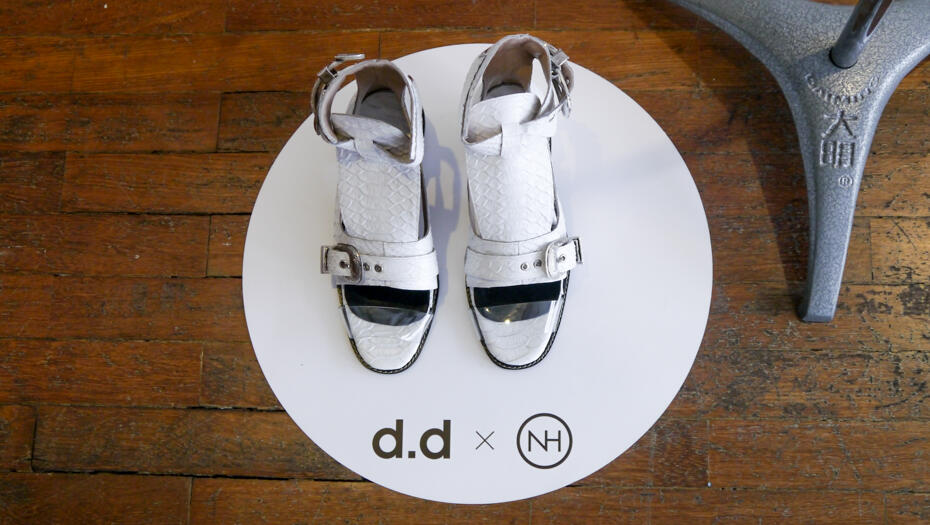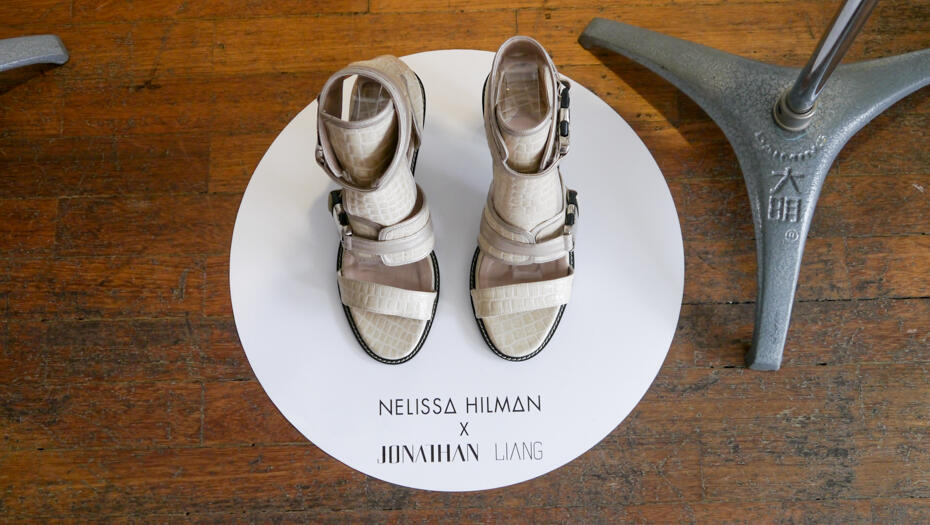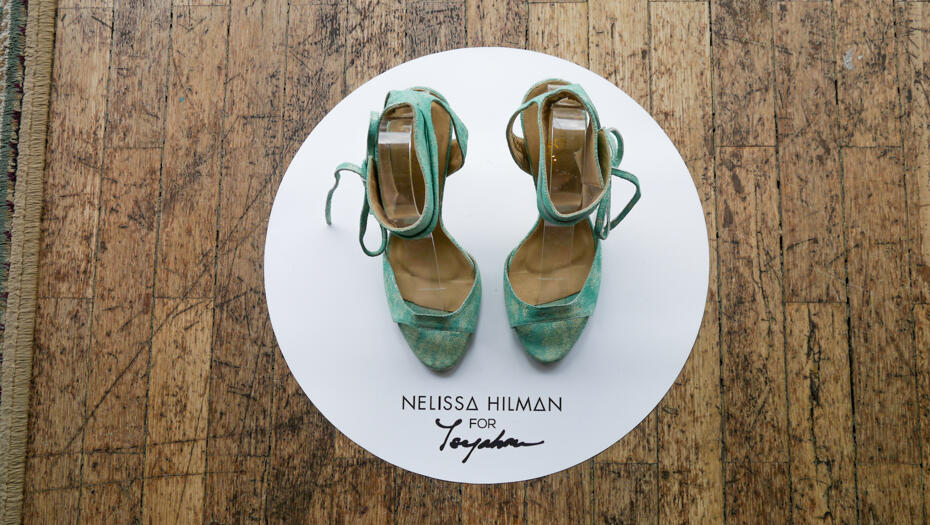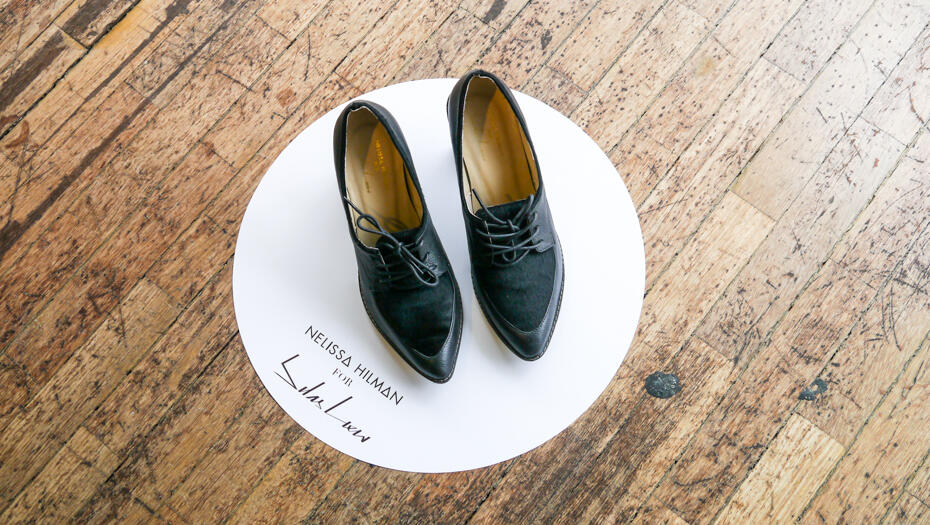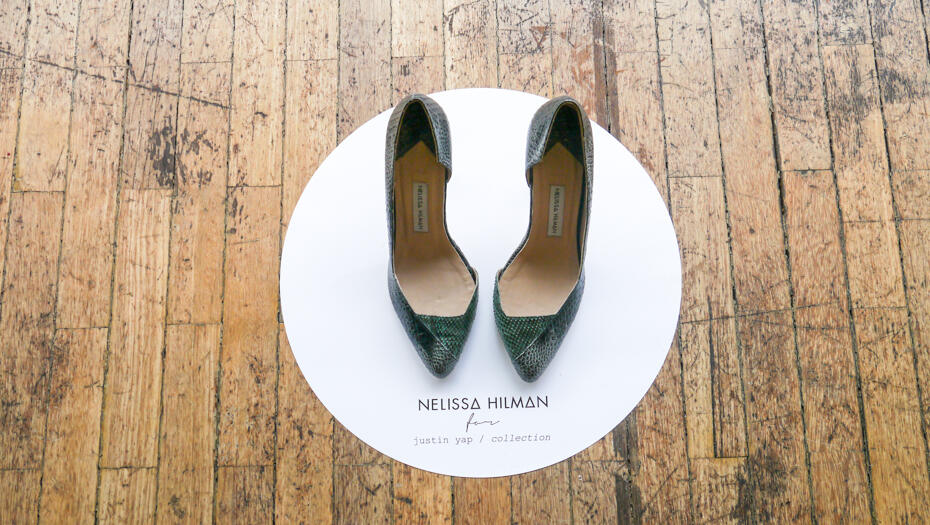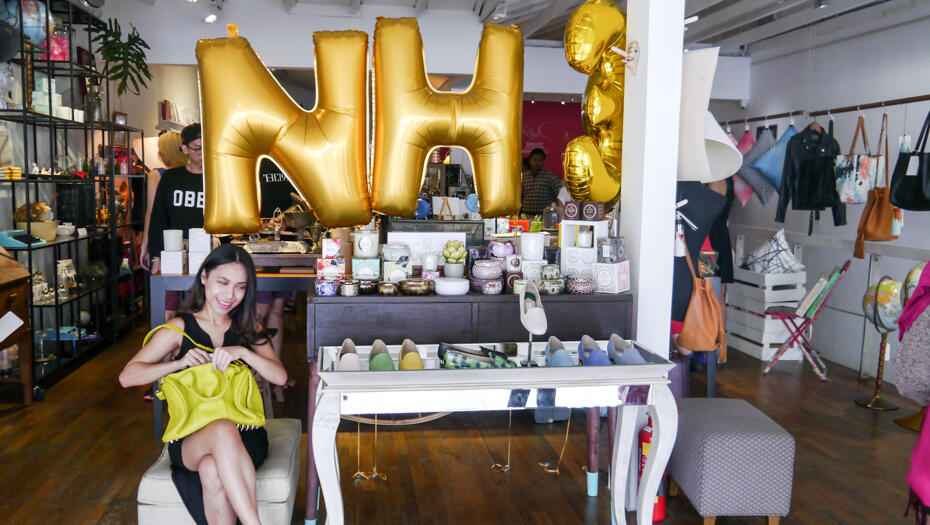 In conjunction with the brand's third anniversary, Nelissa Hilman also exhibited her latest collaborative project with London-based Malaysian digital artist, Sharina Shahrin entitled "On Collaborating: Capturing Her Movement".
Fusing art with fashion and centralising around the theme of time and space, Sharina created a series of digital artwork that is interactive and refreshing.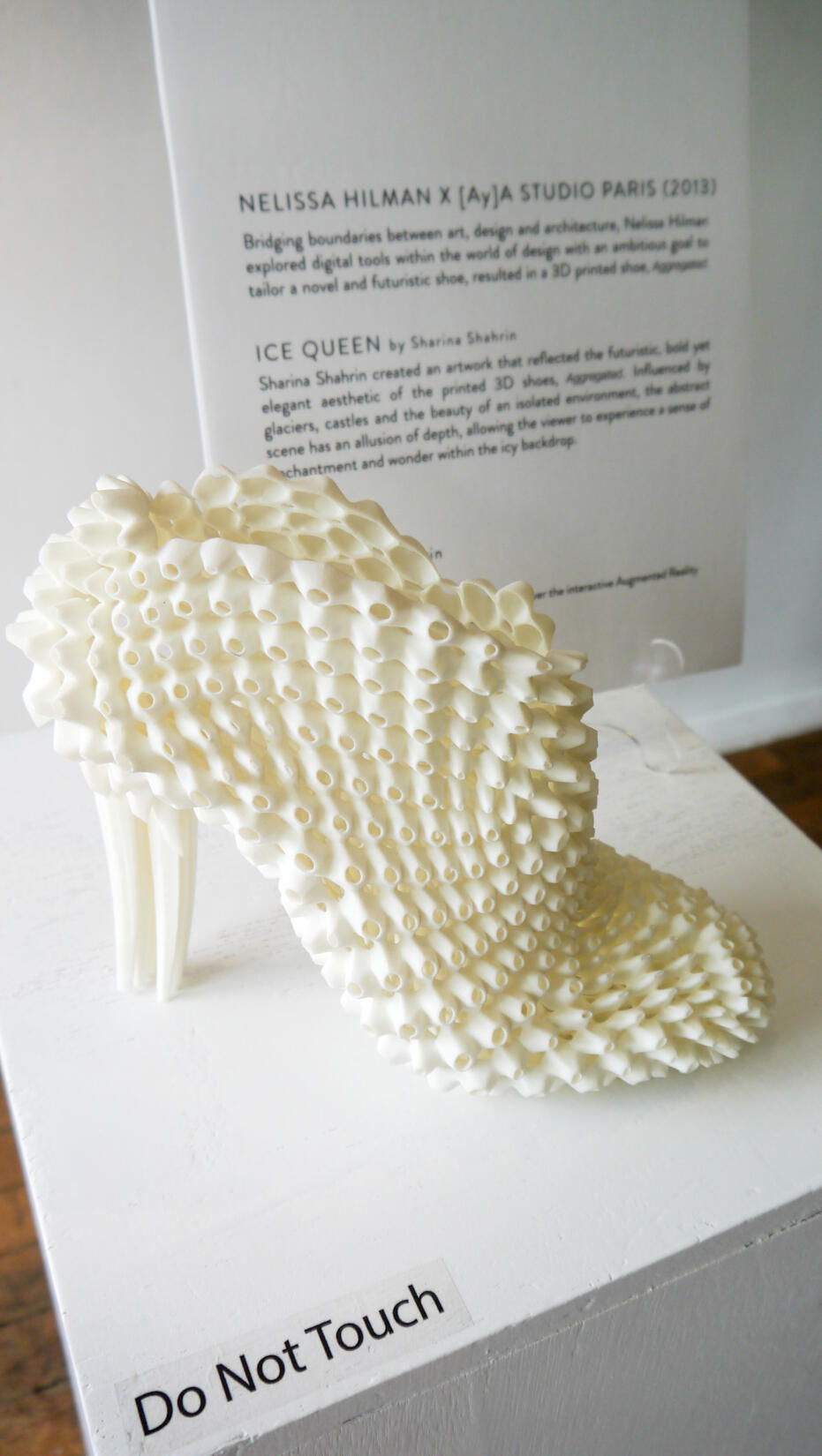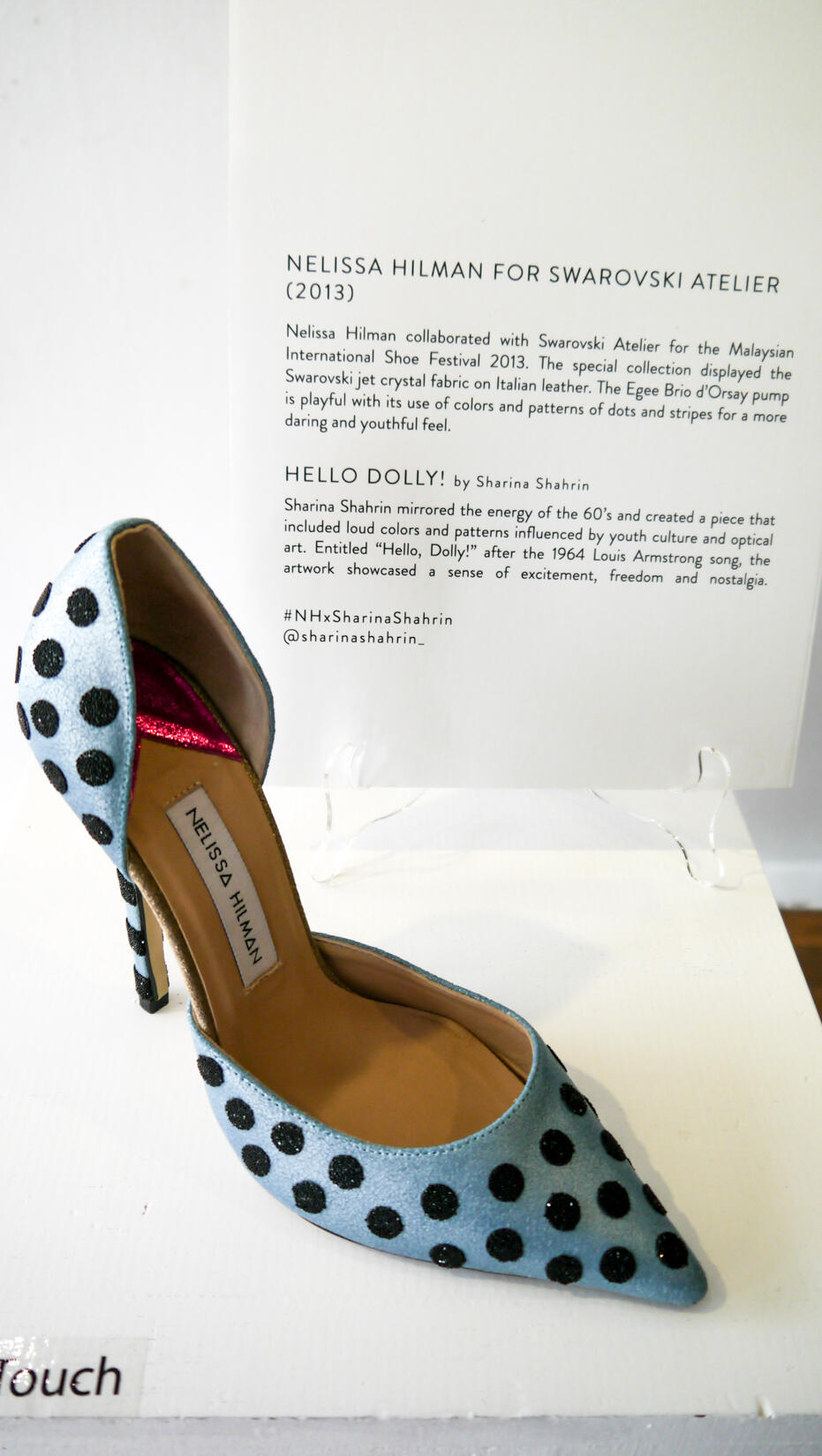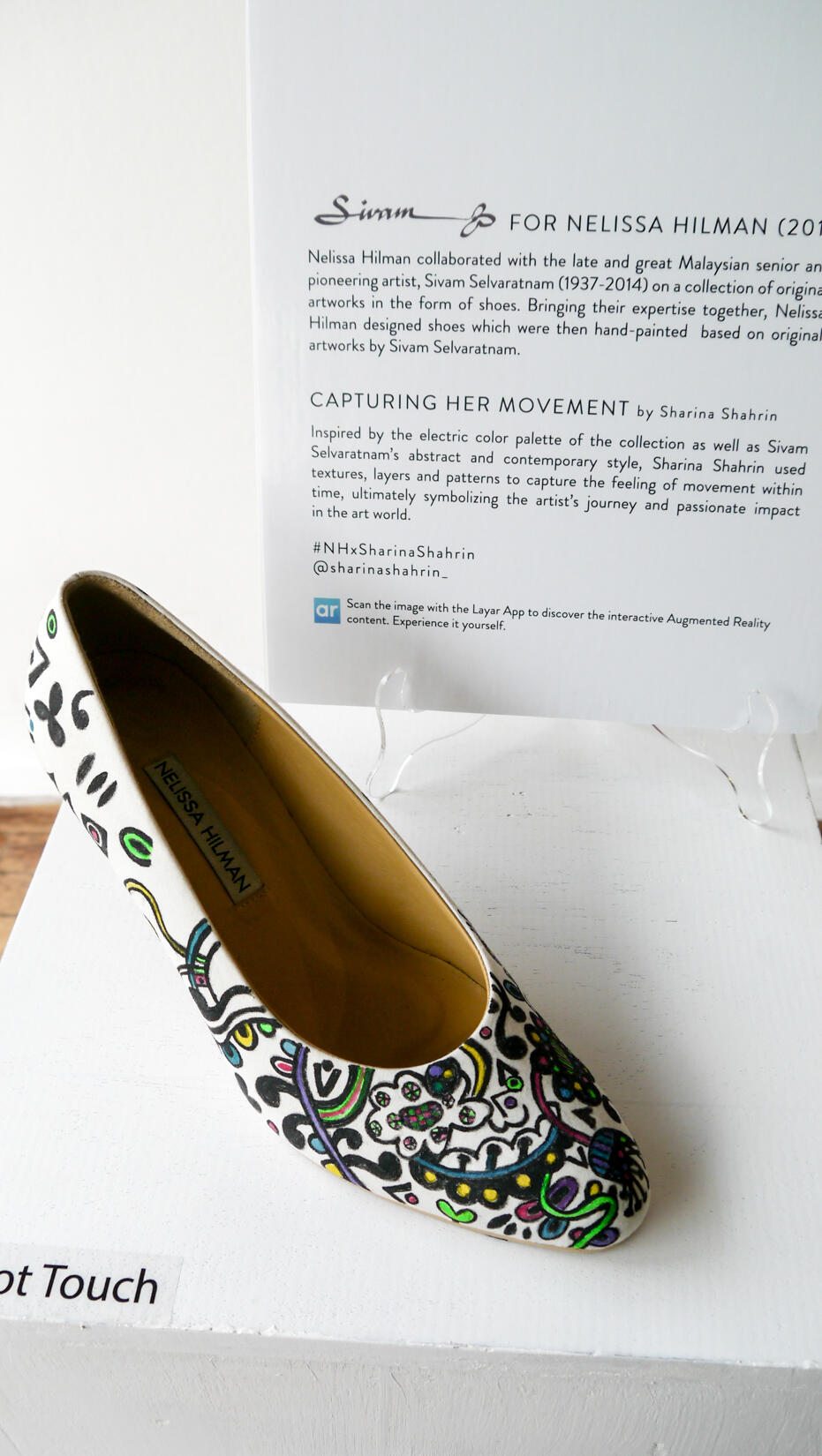 The exhibit brought back some of Nelissa Hilman's most memorable collaborative designs as they were also the main inspiration for Sharina's psychedelic pieces.
Introducing Augmented Reality in this series, Sharina reimagined a sense of future for the brand through her artwork. Guests were encouraged to download the Layar App to discover the contents of each art piece.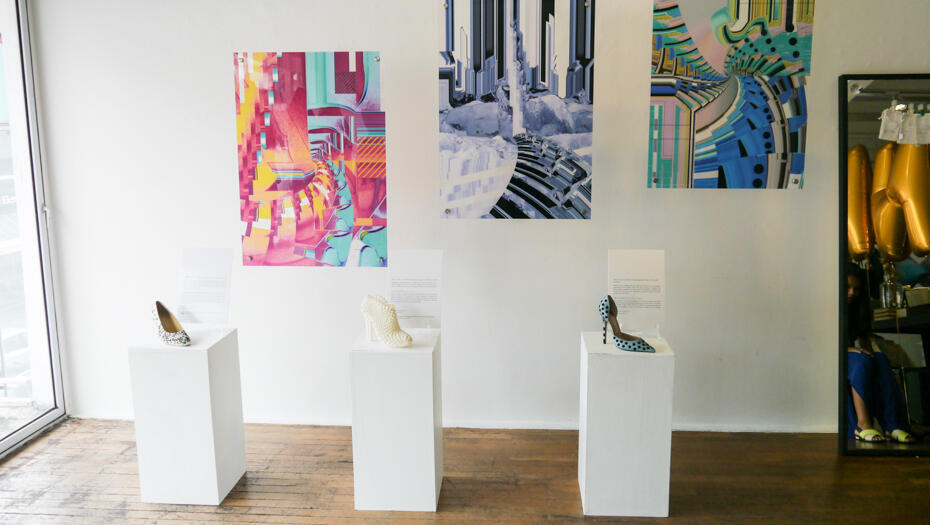 Nelissa demonstrated and explained how it works. All you have to do is go on the app and scan any of the three art pieces to take you directly to a video created by the artist – simple stuff but crazy exciting!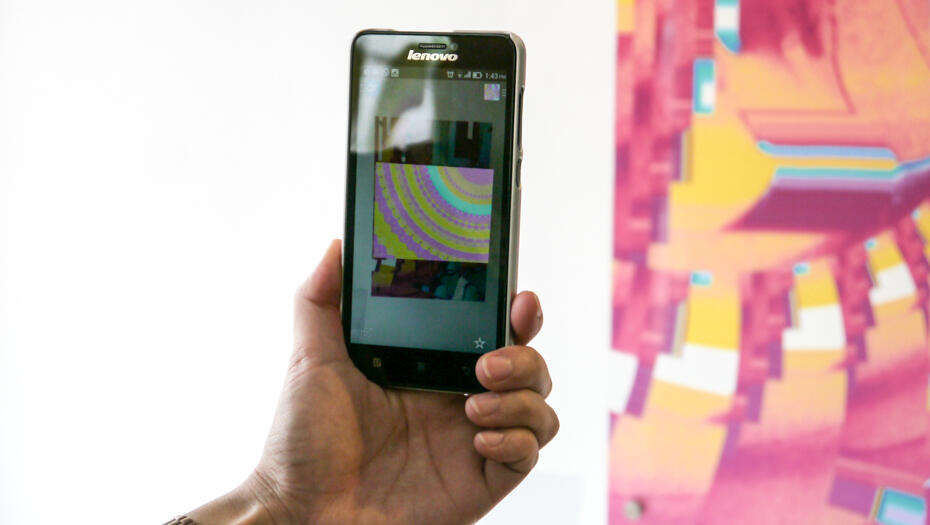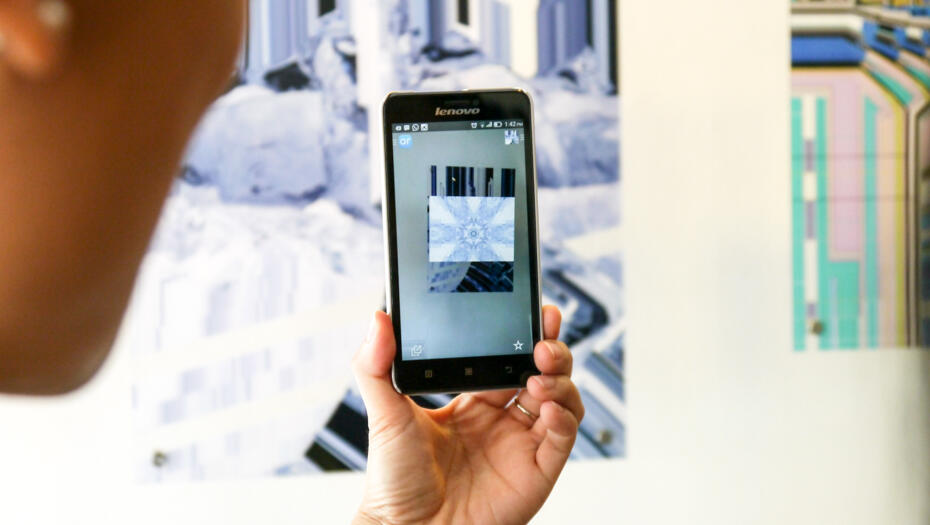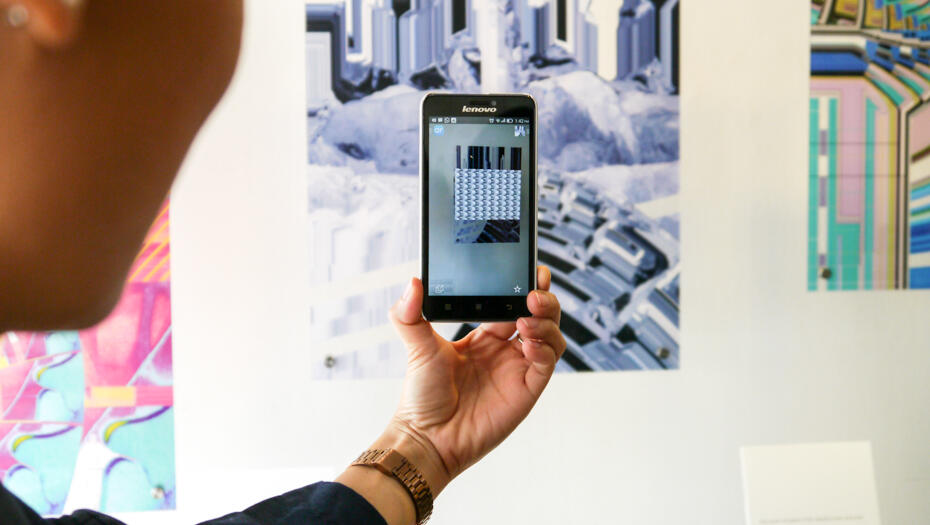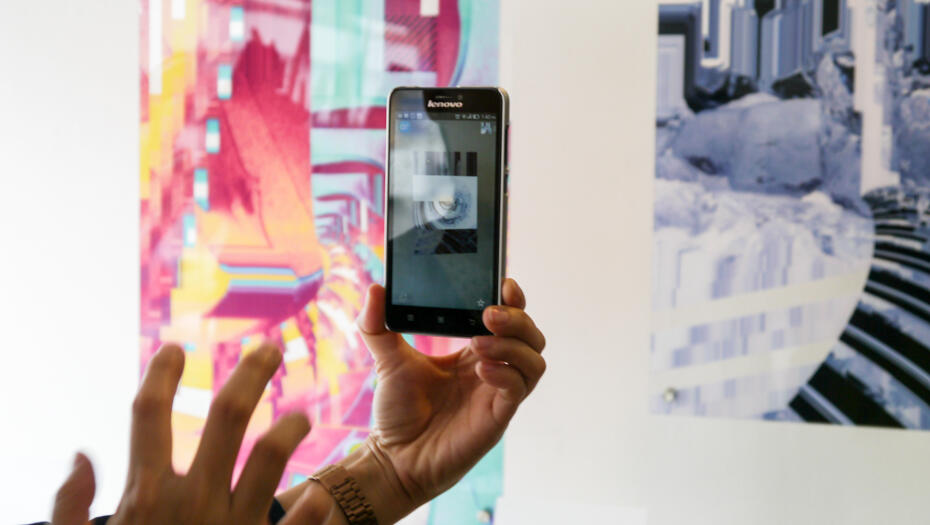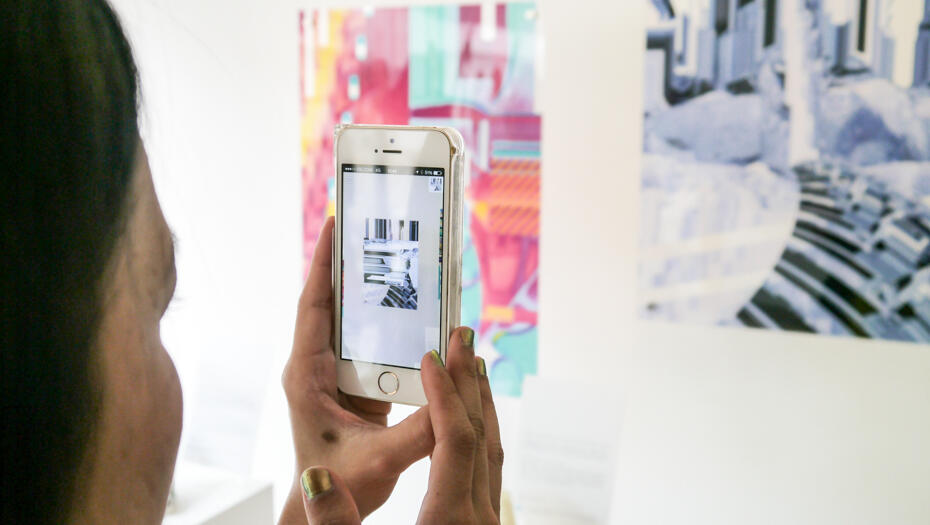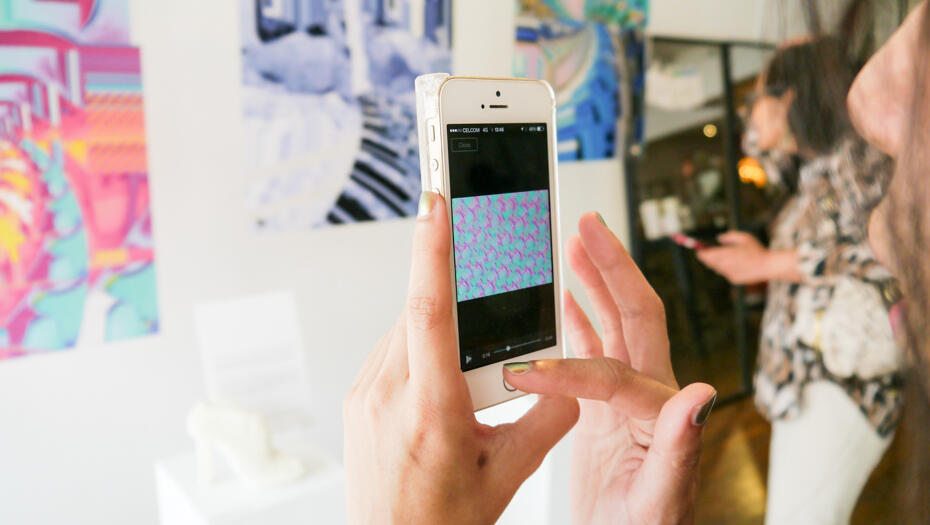 All three artworks had their own individual content. It was really an experience. As Nelissa describes, "When you allow yourself to fully immerse in an experience, you give your brain a chance to make deeper connections, enhancing your ability to recall these connections in the future." I don't think I could explain it any better.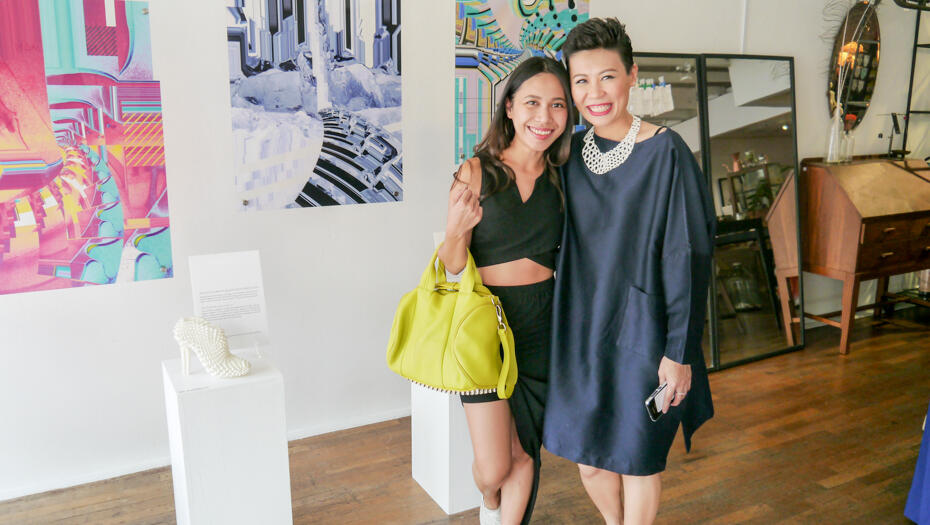 Baby with her favourite local shoe designer. She already has four pairs to date and excited to add on to her growing NH collection. #supportlocal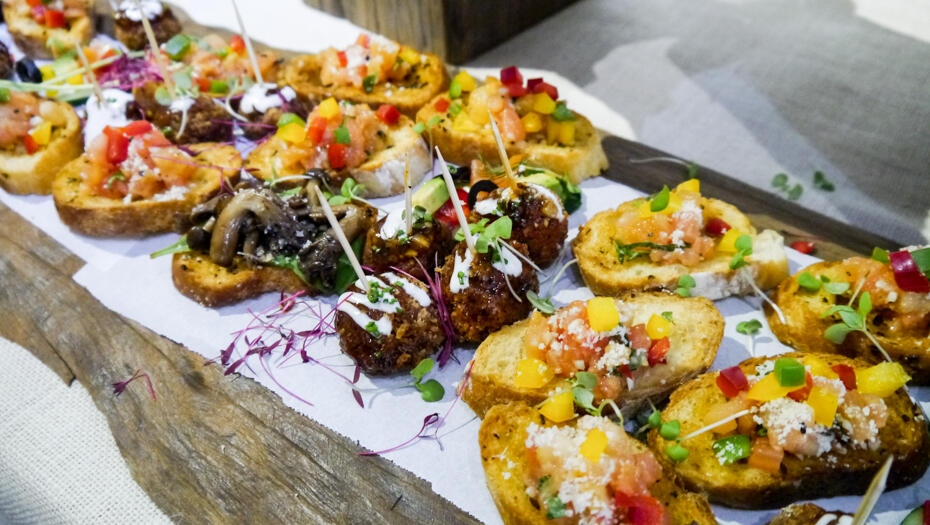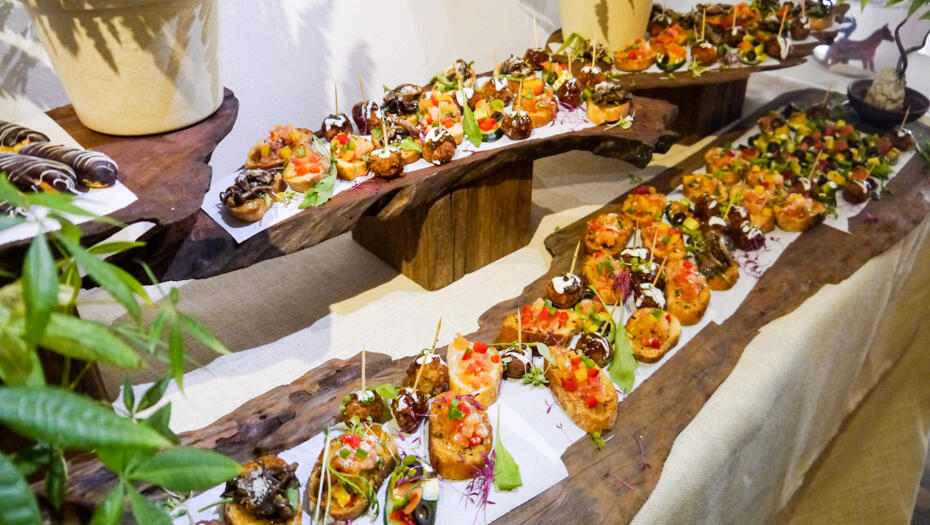 You have no idea how Baby and I stuffed ourselves shameless that afternoon. We were actually in a rush that day and already spent a good chunk of time trying on so many pairs of shoes, but we couldn't help it! It was just too good! I mean look at how pretty the food display was… And they tasted even better.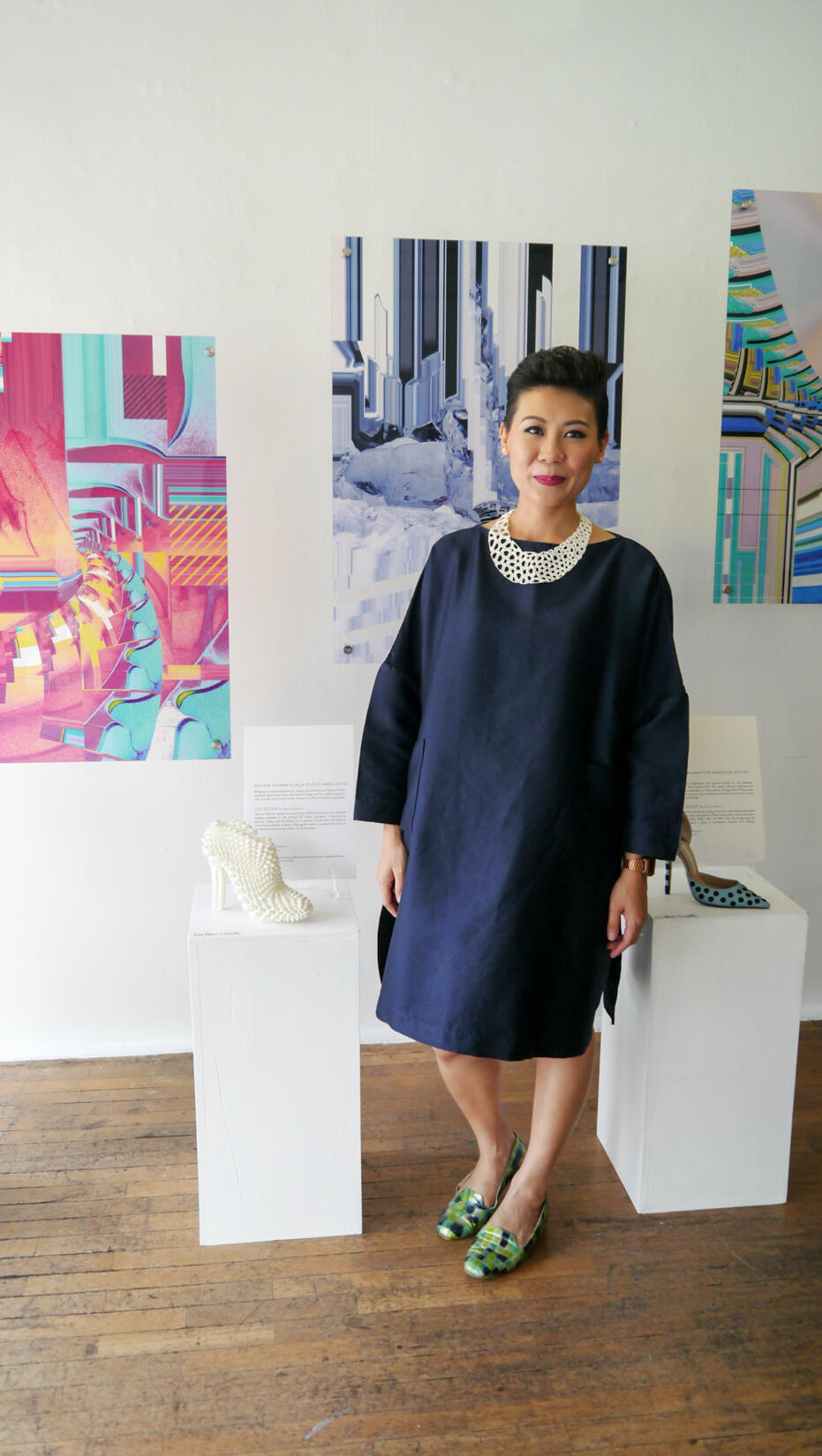 Congratulations on three beautiful years (and counting!) of phenomenal shoes and thanks for having us, Nelissa!
Really, we'd buy every pair if we could…
+ + + + + + + + + + +
"On Collaborating: Capturing Her Movement" will be displayed until mid-September 2015 at:
Snackfood @ 17A Jalan Telawi 3, Kuala Lumpur
For more information about Nelissa Hilman:
Website: nelissahilman.com
Facebook: facebook.com/nelissahilmanshoes
Instagram: @nelissahilman
For more information about Sharina Shahrin:
Instagram: @SharinaShahrin_