At KinkyBlueFairy, we try to eat healthy as often as we can. Snacks at our office are mainly organic based – organic biscuits, organic chocolates and lunches with Joyce means it will be at BMS Organics. So, when we received an invitation for the launch of Made In Kefir, we were ecstatic! Not only is the invitation pretty, but the venue equally awesome too – it was held at Dr.Inc, one of the prettiest cafes in KL (not to mention one of our favourites)!
Made in Kefir, or MIK, is a line of natural probiotic sodas. Good-for-you bottles of pop?? Sounds too good to be true doesn't it? Well, these babies are all natural, being made from kefir grains – clusters of live bacteria and yeast. The grains are fermented in cane sugar and filtered water before being infused with a blend of fruits and herbs. Trust us, they taste pretty damn amazing.
This whole Kefir thing is fairly new to the both of us and being the curious type, we did a little bit of research about the benefits of Kefir and oh, what wonders it could bring if we were to consume it regularly. We found out that, IT FIGHTS CANCER! – The Journal of Dairy Science published a study that evaluated regular consumption of Kefir helps stop breast cancer growth! It also helps boost immunity, builds bone density and it is also an effective natural treatment for IBS (Irritable Bowel Syndrome).
Now… doesn't Kefir sound wonderful?!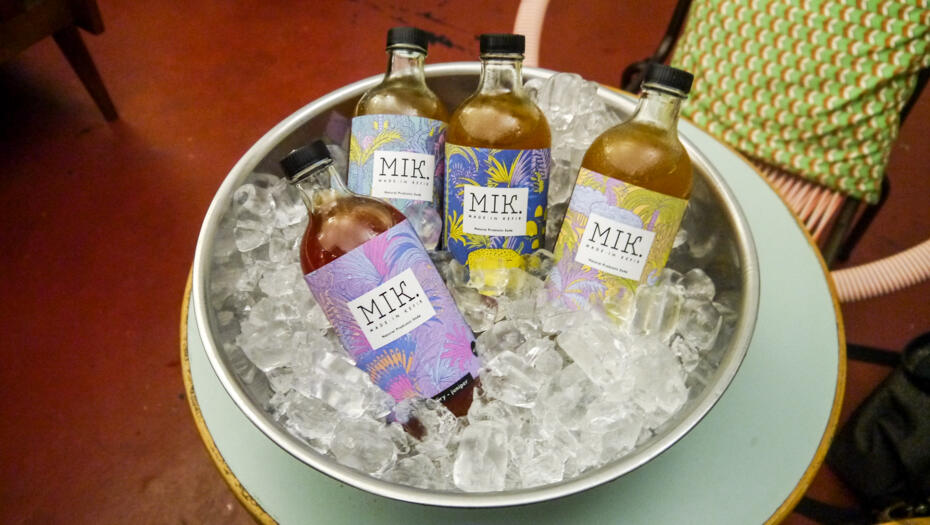 MIK currently offers four refreshing flavours: Strawberry Juniper​, Mango Cardamom, Coconut Passionfruit and Ginger Turmeric Lime. The ginger one was our personal favourite, robust but calming.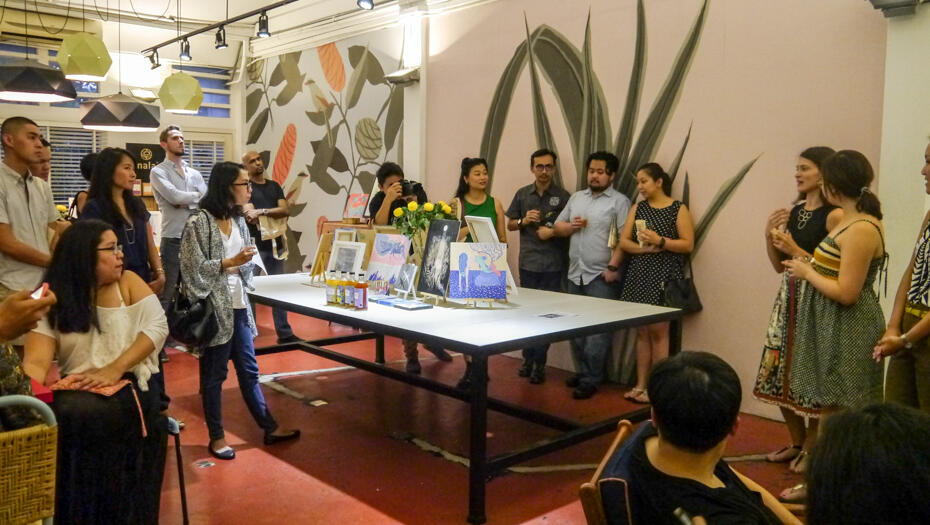 A mini art exhibition accompanied the MIK launch which showcased works by Elena Kravchenko. Her collection of work is called Beastarium: Creatures from Fiction and Reality where she uses mythical creatures from a tale/myth/legend/folklore as her main subject.
"It's about the good and evil of any creature. For example, the creature can look very bad and ugly but it's actually kind inside. So my story, is about this," explained Elena when we asked about her work.
She challenged herself to come up with as many art works as she could in 100 days and the result is 60 amazing paintings! We were totally amazed as each artwork is done beautifully!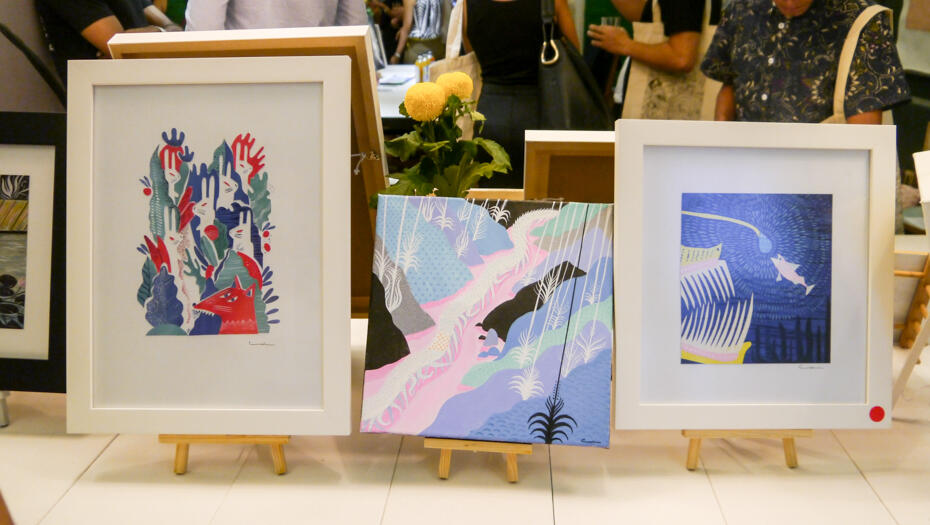 You can check out her actual exhibition going on now until 30th September at Kitch-N-Art Gallery in Publika.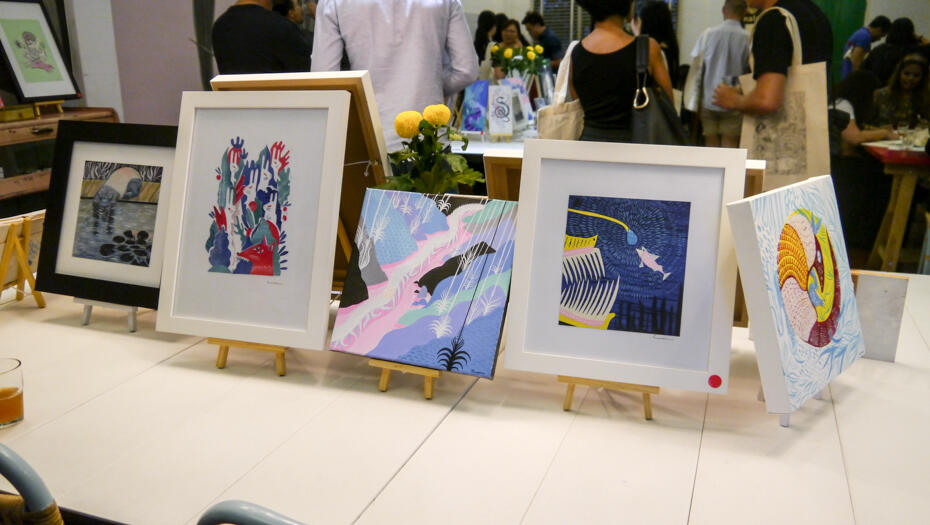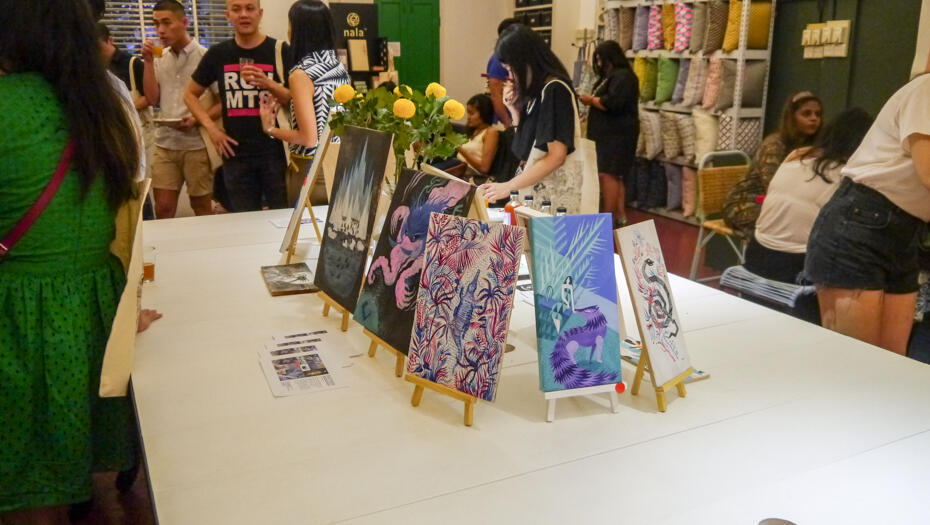 Here are some of Elena's work. It's impossible to not like how playful the whole collection is.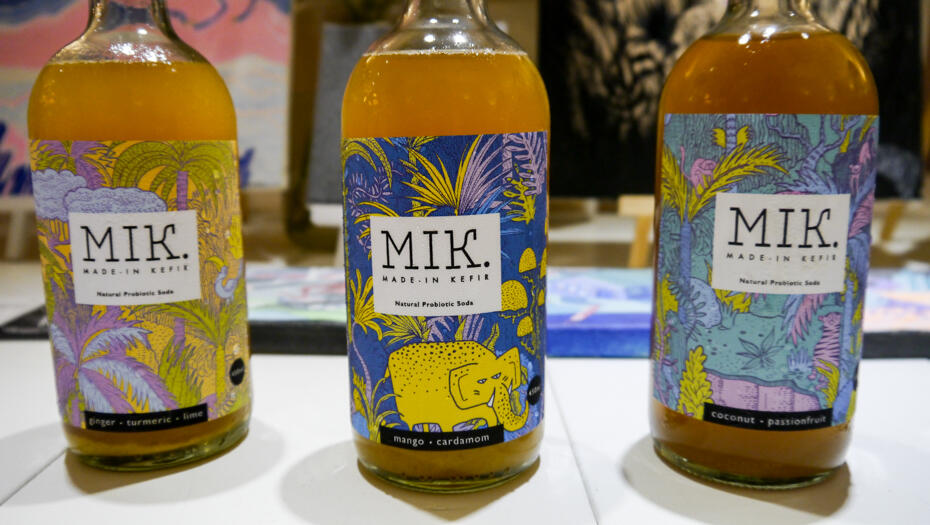 Elena also designed MIK's whimsical labels. We can't get over them!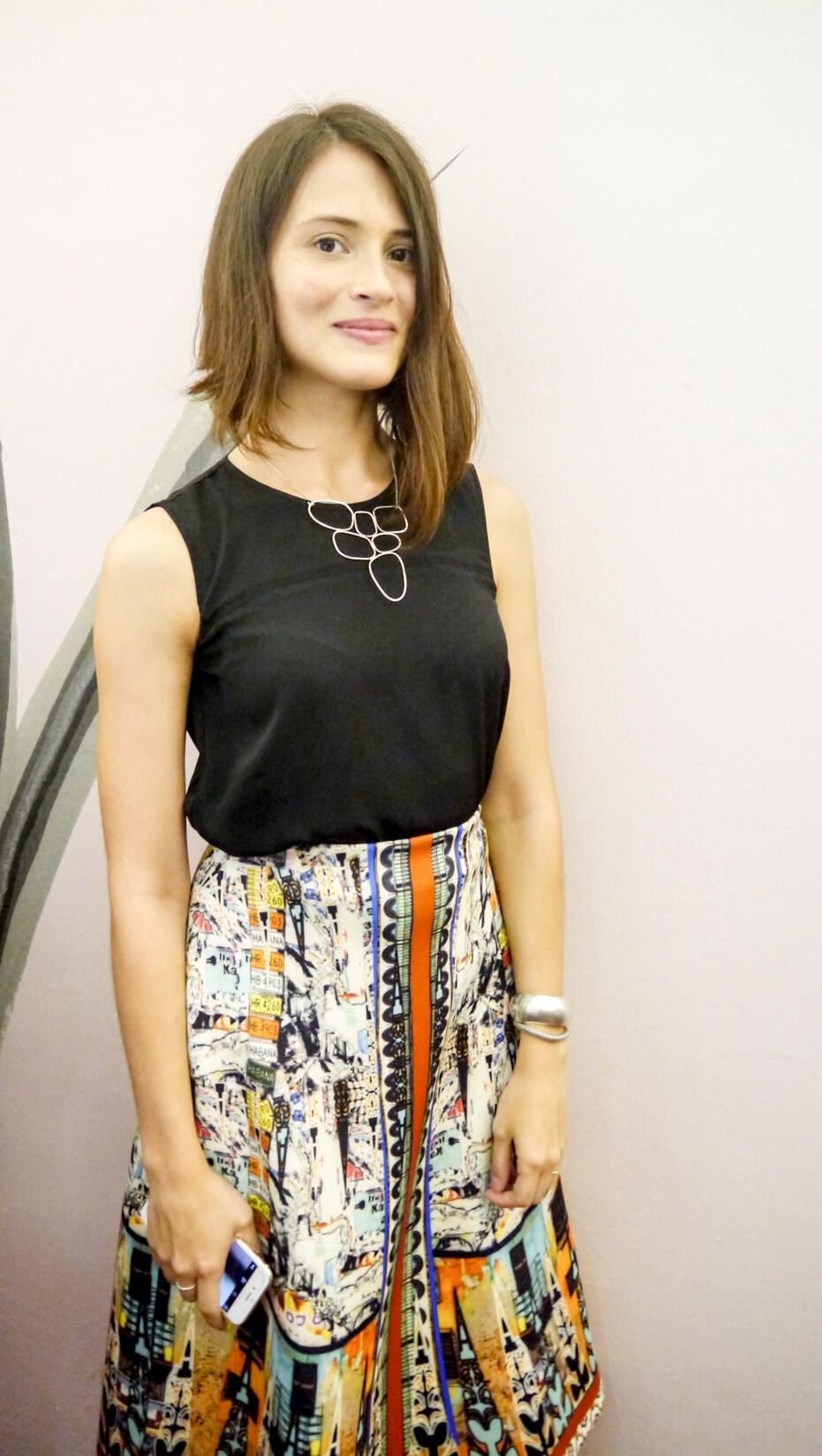 This is Elena Kravchenko. What a hottie! Joyce has the same skirt from Love Bonito!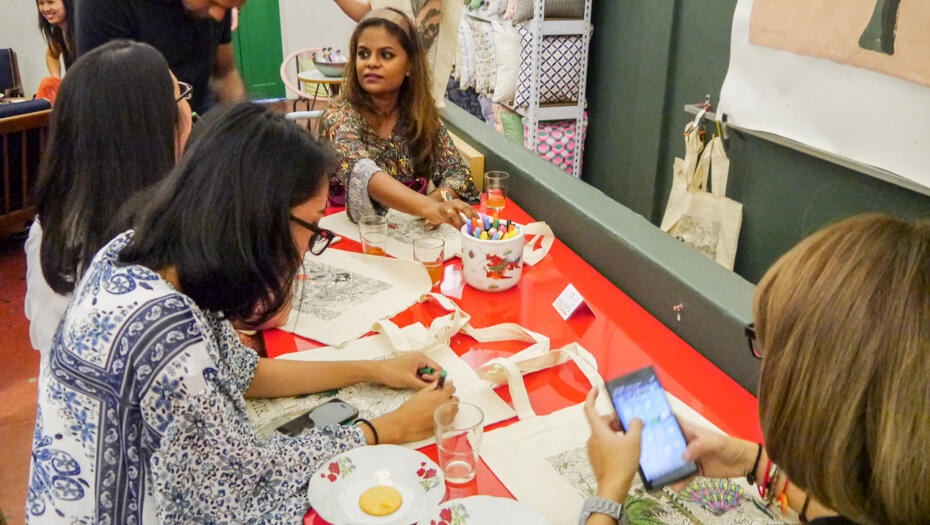 As a doorgift, each guest was given a tote bag with illustrations outlined by Elena which we could sit and colour in with fabric markers provided.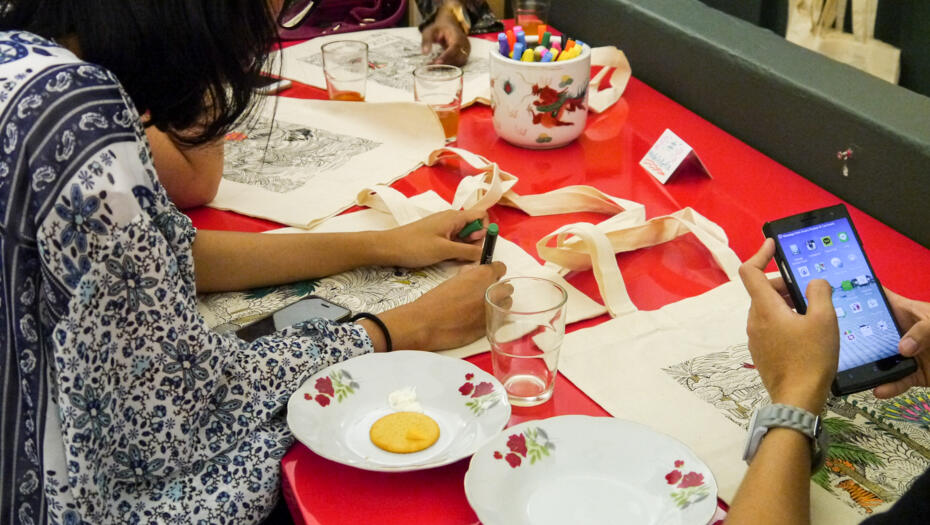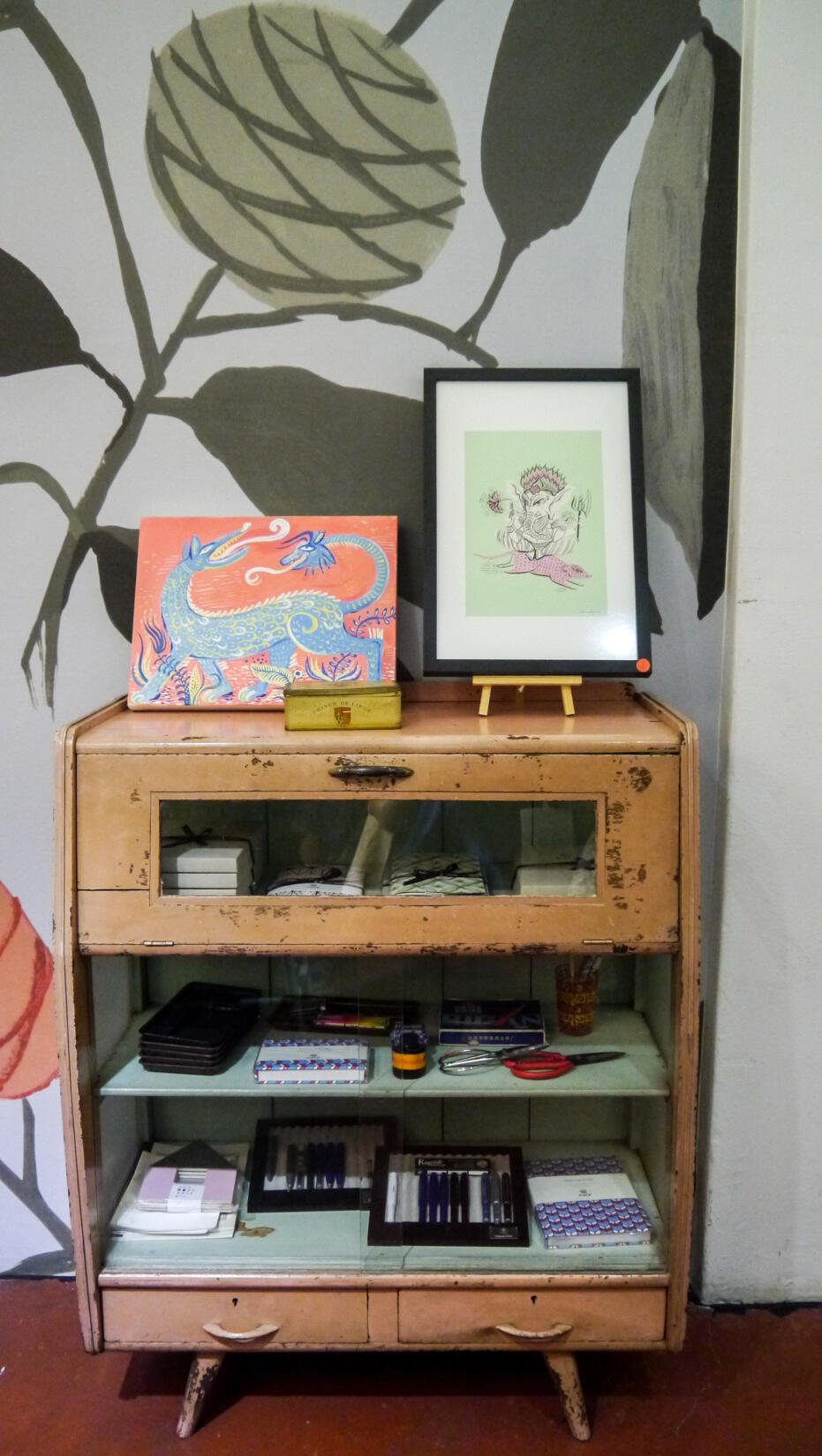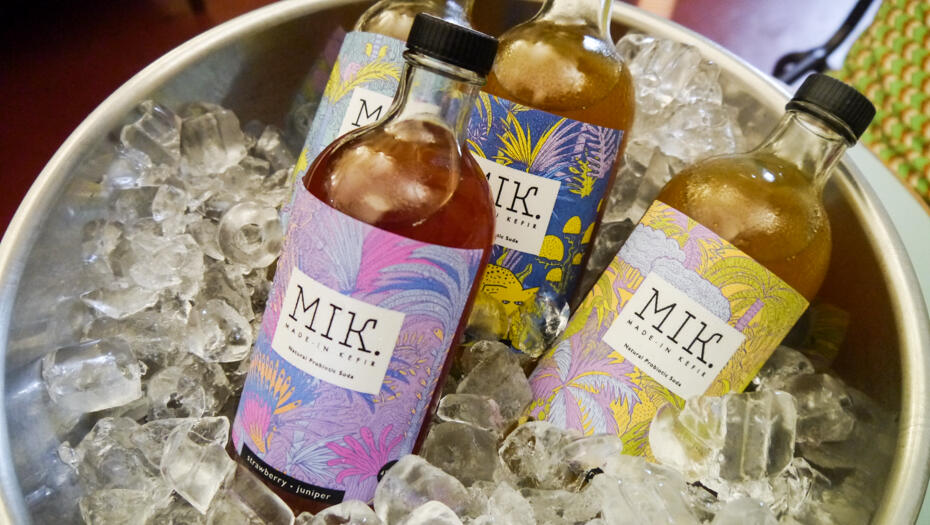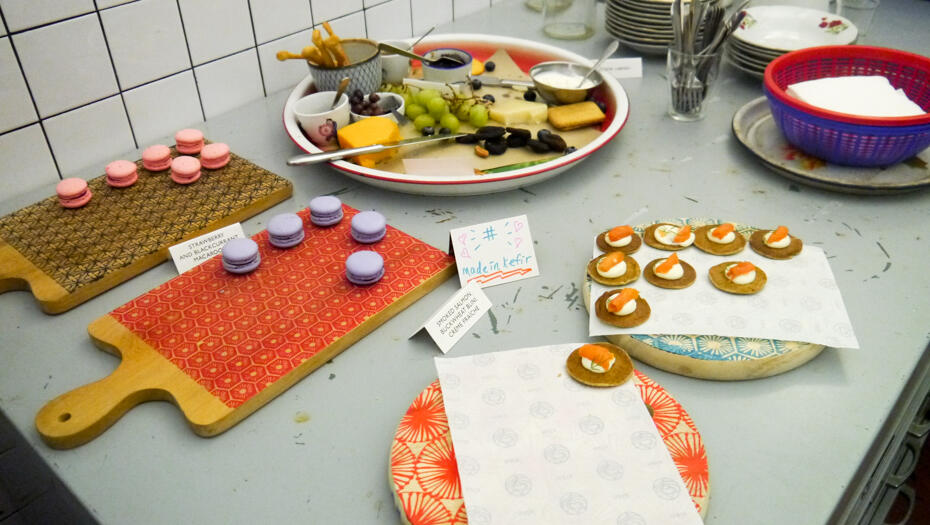 We were pampered with bottomless MIK sodas and some nibbles – the smoked salmon blinis were DIVINE.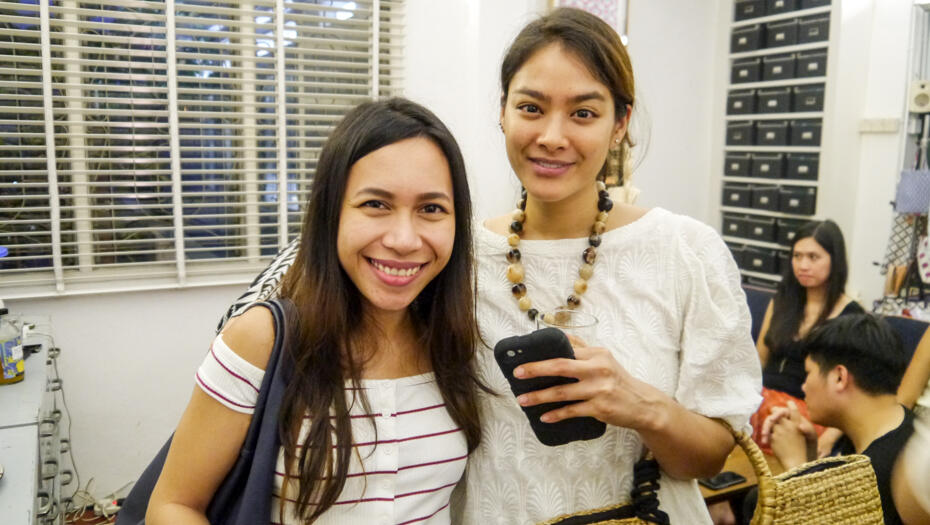 Baby with Claudia, Editor of CLEO Malaysia.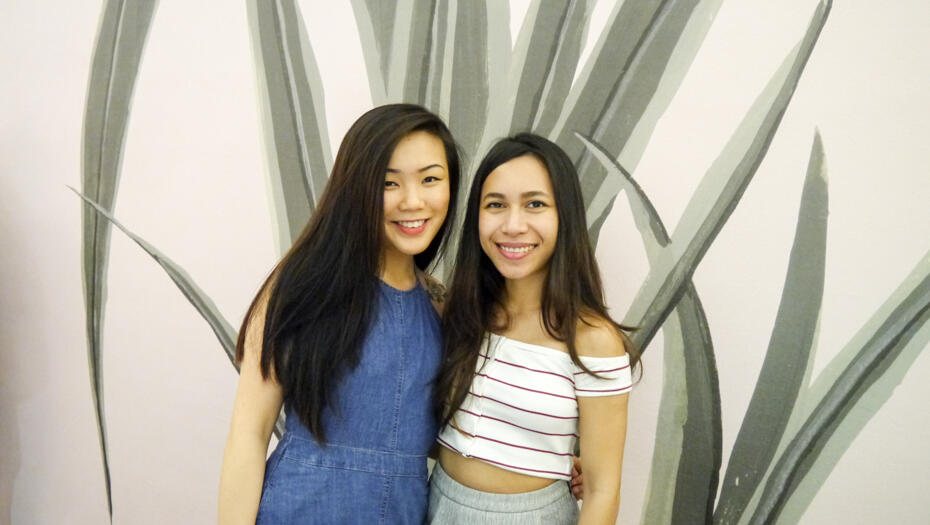 Us!! We call ourselves the #TerribleTwos [Joyce: Hmph… i'm not jealous. Not at all.]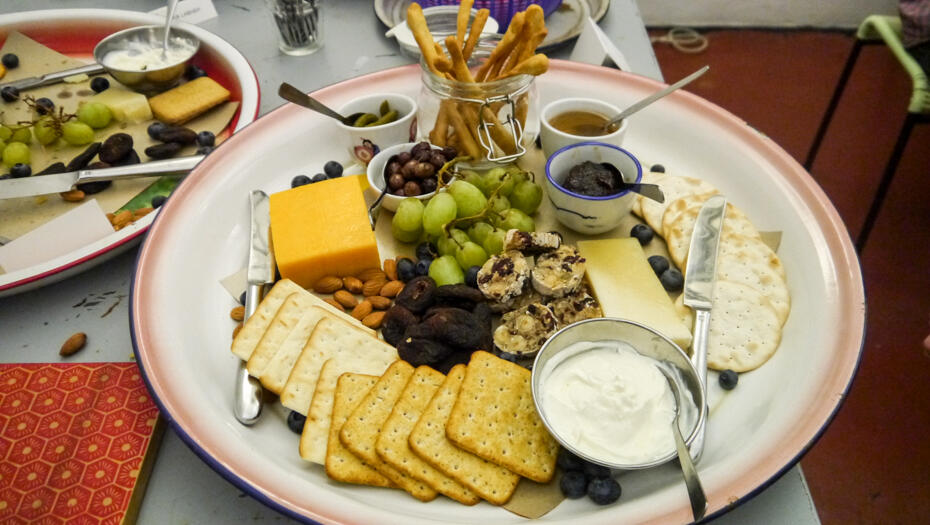 The cheese platter was so beautiful (and yummy no less), it deserves a picture!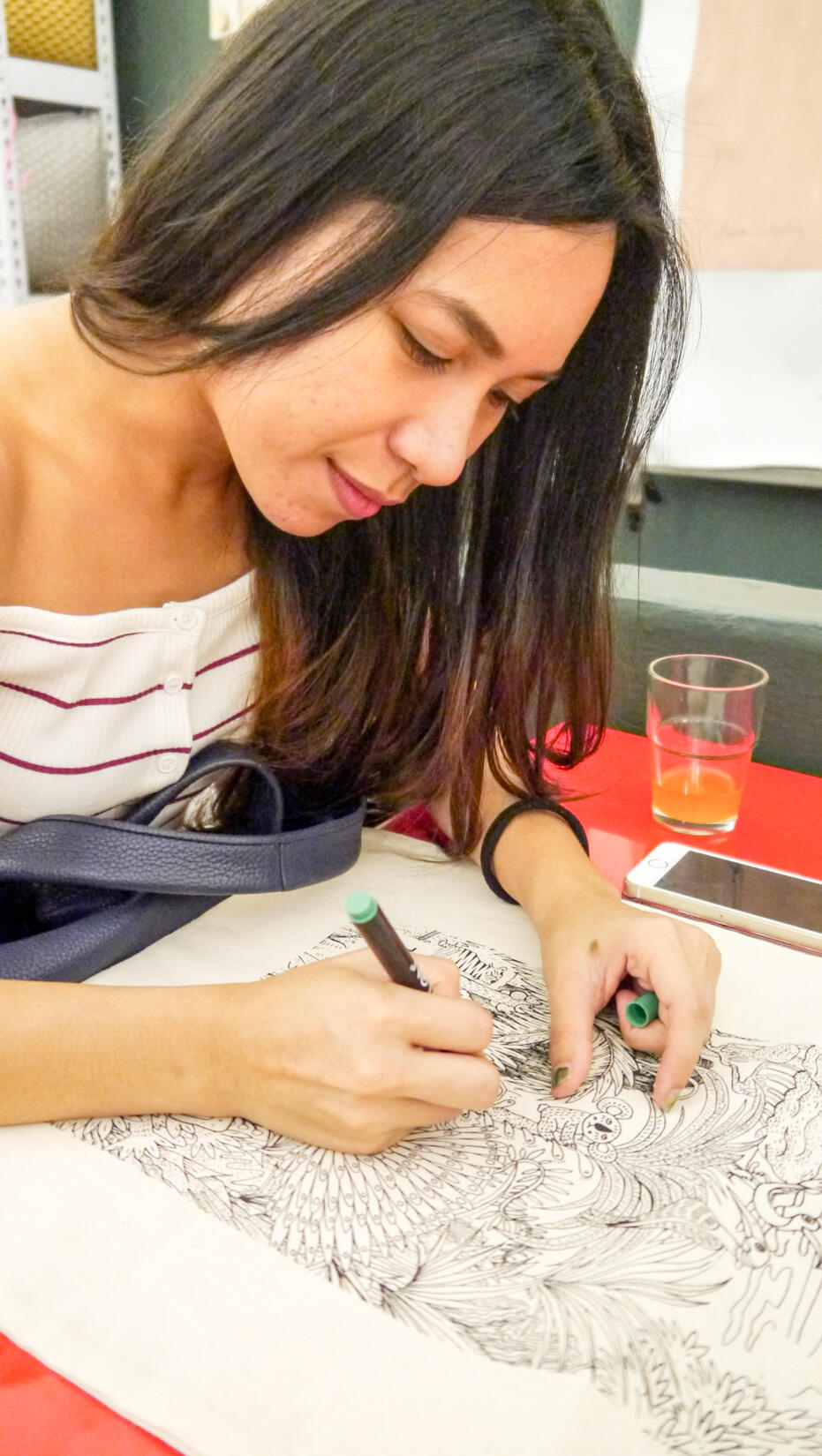 Baby finds colouring extremely therapeutic.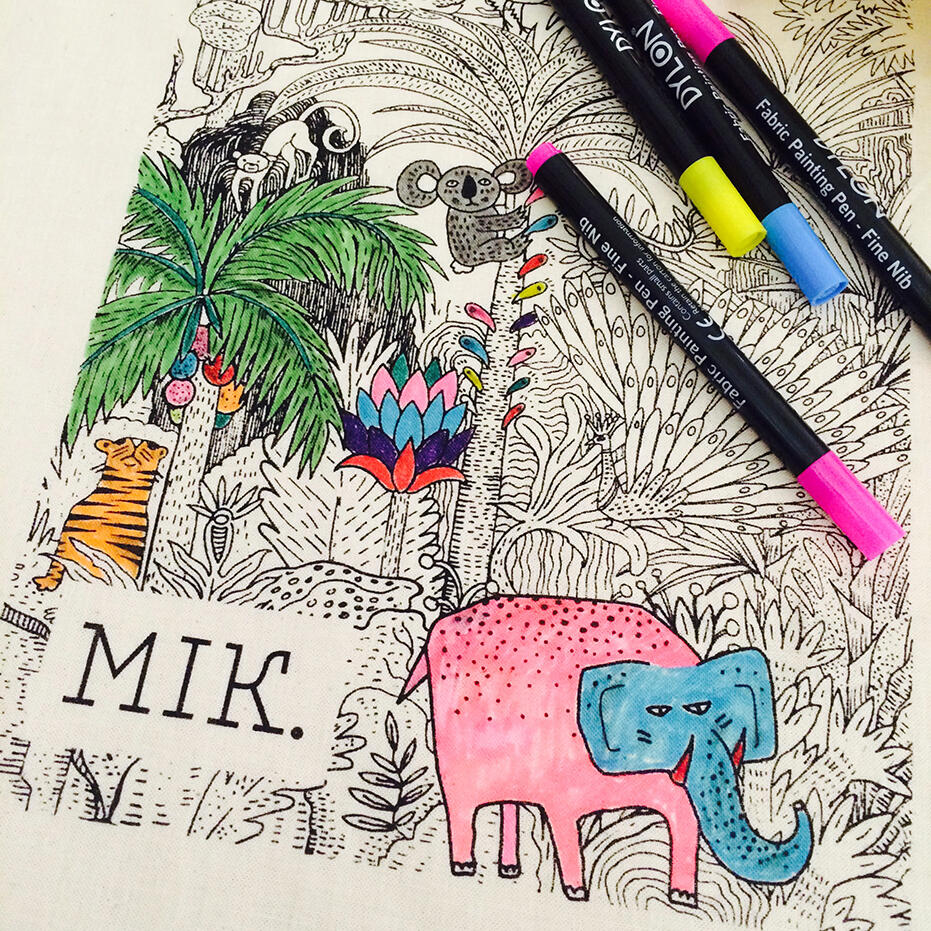 Baby: "My elephant HAS TO BE AND IS GOING TO BE PINK. One day when i own a planet, all the elephants will be pink."
[Joyce: Wow… like as if i'm not delusional enough, now my team is damn delusional.]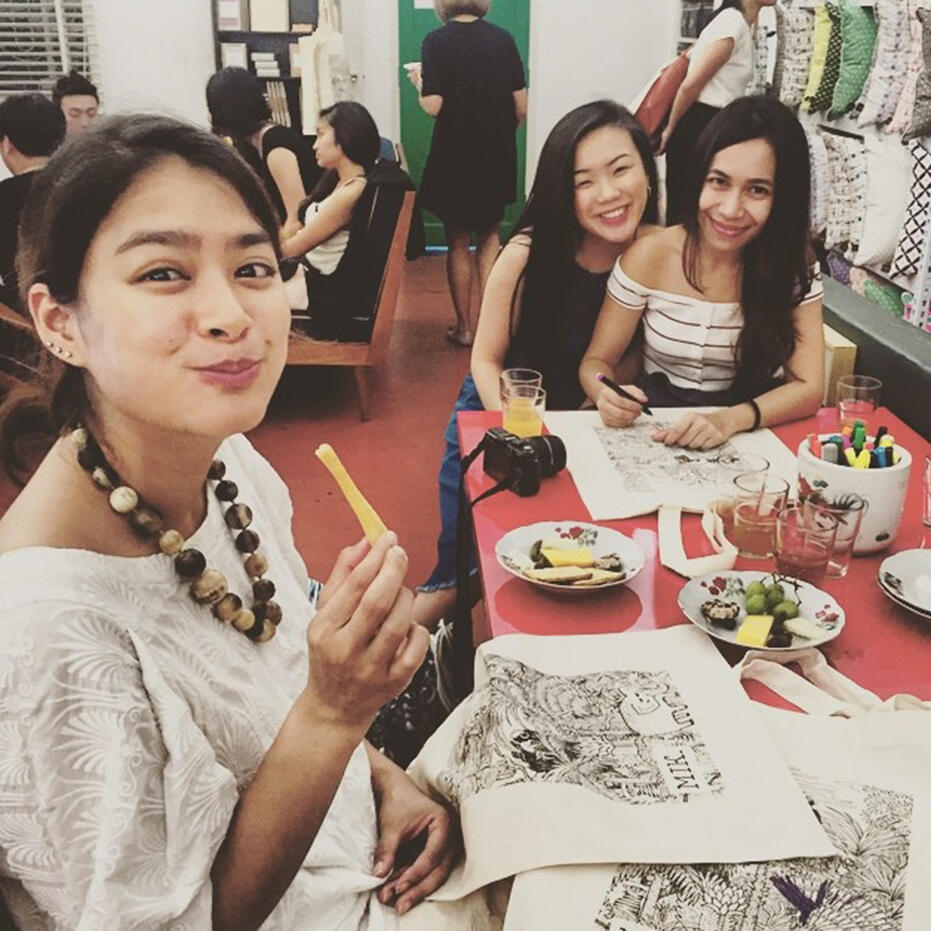 Claudia and the #TerribleTwos munching and colouring. Happy faces all around! (pic via Aida Salleh)
What a lovely night it was. Thanks so much for having us, MIK!
Made-In Kefir natural probiotic sodas are available at B.I.G, Publika, going for RM15 per 450ml bottle.
+ + + + + + + + + +
For more information about Made-In Kefir:
Website: www.mikkefir.com.my
Facebook: www.facebook.com/mik.kefir
Instagram: @mik.kefir
DR.Inc
8, Jalan Kemuja,
Bangsar, 59000 Kuala Lumpur
Tel: 03-2283 4698
Facebook: www.facebook.com/drincbangsar