Oh boy, get ready for a barrage of pictures of my highlights in Taipei!
Thank you to Claire from Ever Rich who reached out to me via email to engage me for this trip. I returned to KL feeling grateful for all the good vibes i felt throughout my 5-night stay. In the beginning i was a little apprehensive cos it's been a long time since i've scheduled myself to go on a bloggers' trip by sending my team instead, so i didn't know what to expect from a social landscape that is suddenly and seemingly unfamiliar to me.
Turns out, i felt very liberated to be myself. Maybe cos i was in the company of new people who carry no attachments to who i'm supposed to be, and everyone in the group very apparently accepted and embraced each other for their individual quirks and personalities. Once everyone got over being tired from traveling on the first day, it was very comfortable and so much fun to just be on this trip and enjoy every aspect of it. Also, everyone was very NICE! Every person in the group was very gracious and generous with the knowledge they had on blogging + photo-editing and exchanging tips amongst each other. Really sweet to watch!
Many thanks also to Jim from Lion Travel who very patiently and constantly spurted historical and informative facts of Taiwan to us, regardless of who was listening. It's hard to keep bloggers enthralled when OOTDs command higher priority at times ?
Here we go!
The morning after we arrived, we were all to meet in the hotel lobby at 8am to set off for Ever Rich's press conference held in their flagship building. My judgement for time was: meet at 8am, wake up at 7am to get ready..? I heard the others woke up at 6am to curl their hair and apply make up. I was like 'whattttt dedicationnnnn'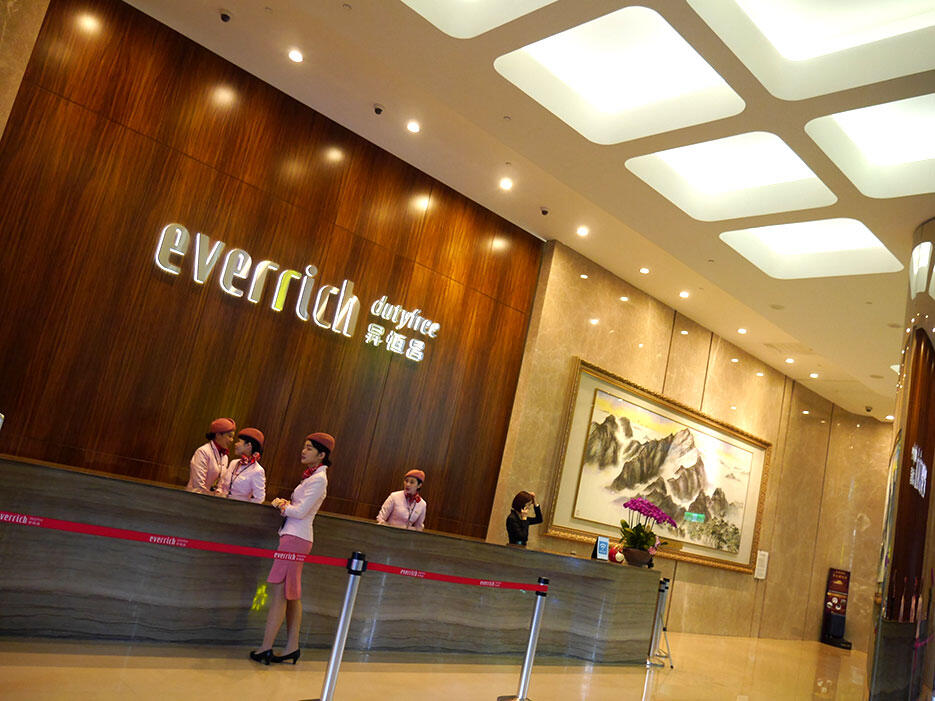 The lobby of Ever Rich Taipei downtown duty-free shop is ever so grand

L: Me with  Daphne Charice, and Olivia Lazuardy from Jakarta
R: with influencer Peggy Lu from Taiwan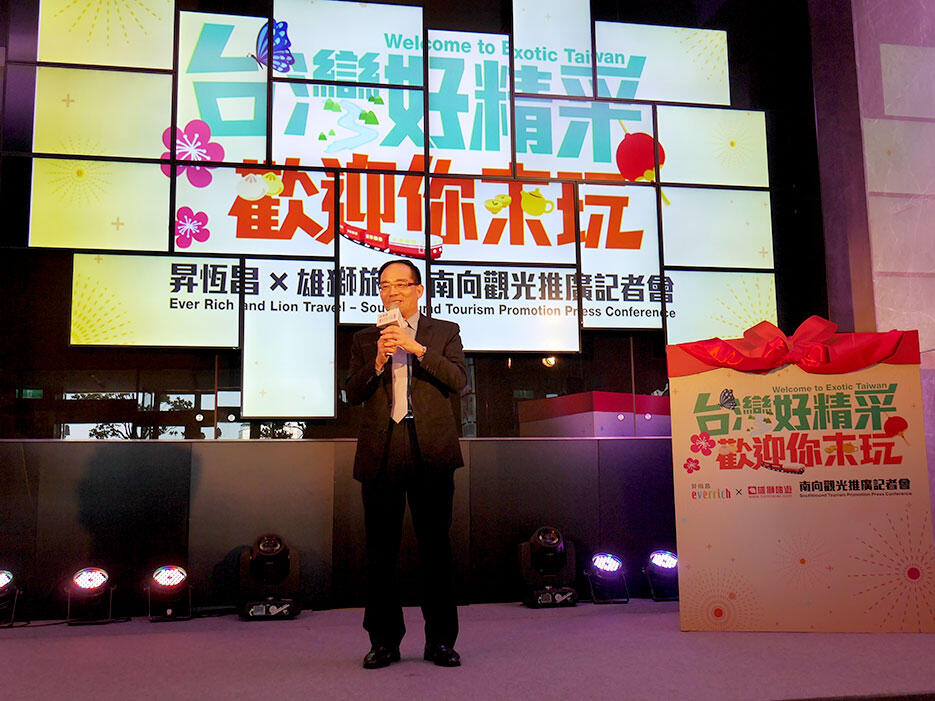 Vice Chairman of Ever Rich Samuel Wu giving a speech on stage. Actually, it was the first time i experienced a dozen people taking to the stage to give a few words! It must be polite Taiwanese culture to do so!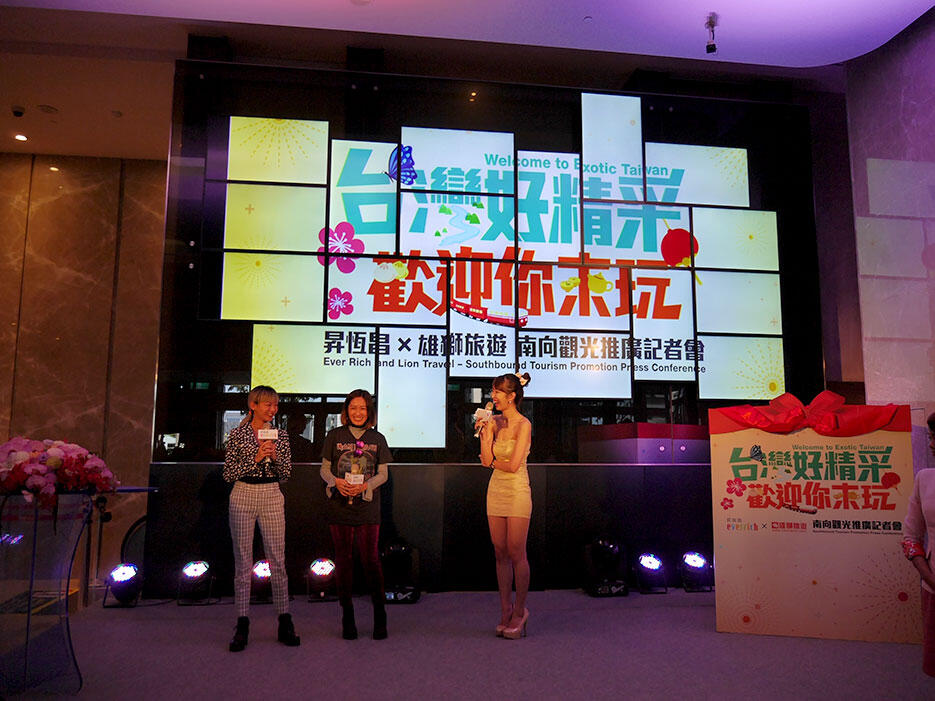 I went on stage with blogger Laureen Muy of Break My Style from Bangkok, to casually chat about our experiences (or lack of, in my case) in Taiwan. The country has been noted down on my bucket list in my phone for 5 years..! I've been recommended by like-minded travel friends to go there due to its culture, scenery, food and shopping. It seems to be a unique place that has a balance of many things that i would enjoy so i was stoked to be there for the blog and have everything planned out for me 😀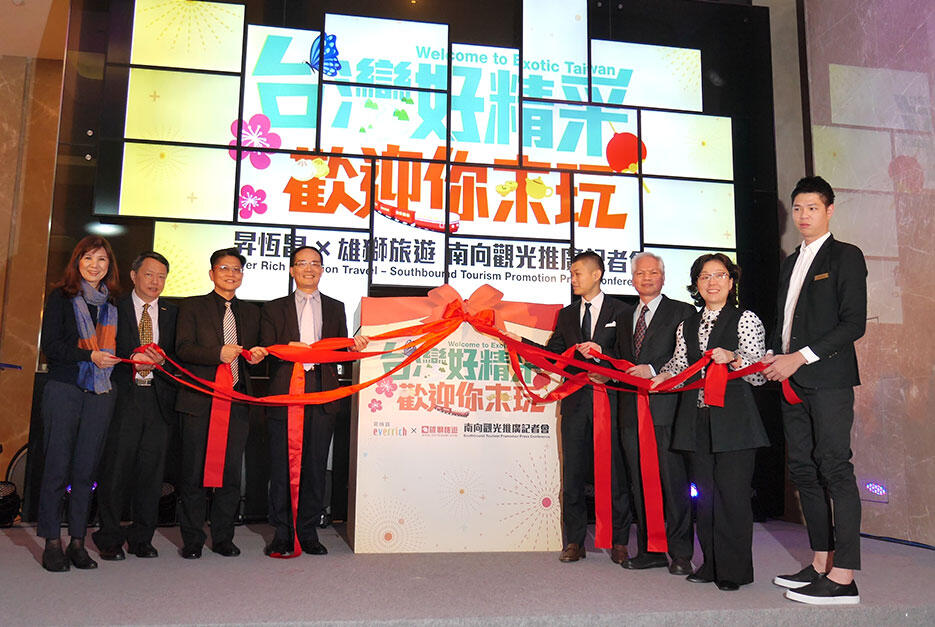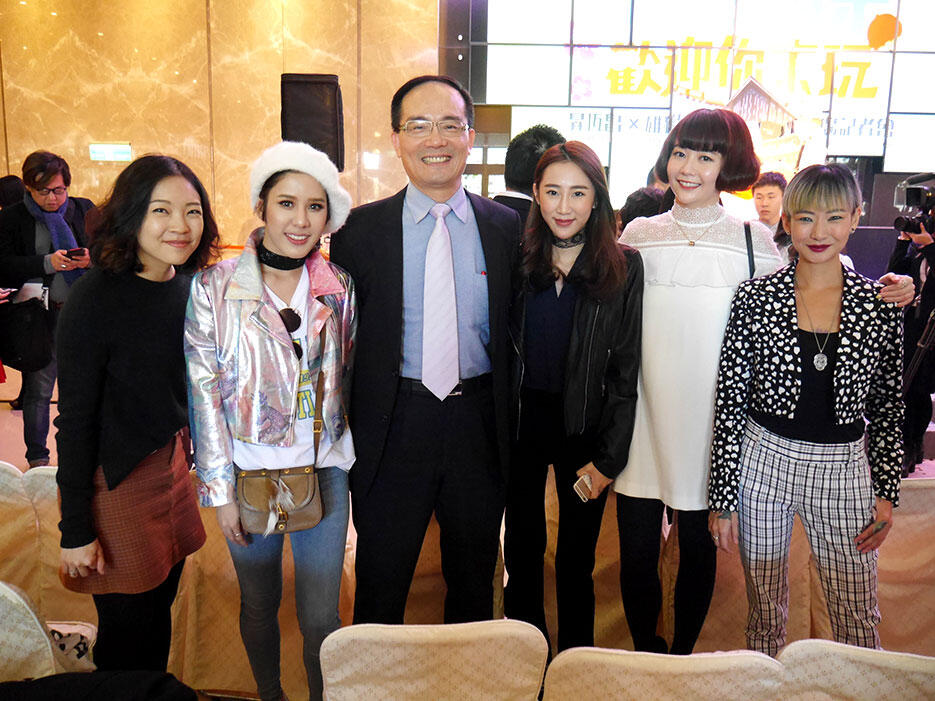 Mamo and Tuniez from Bangkok, Vice Chairman Samuel Wu, Daphne from KL, Peggy Lu from Taiwan, and moi.
After the press con, we were ushered upstairs for a tour of the Ever Rich flagship duty-free store. There are a plethora of products ranging from food, sports, electronics, fashion, high end designer brands, jewellery, timepieces, cosmetics and fragrances spread across a whopping four floors.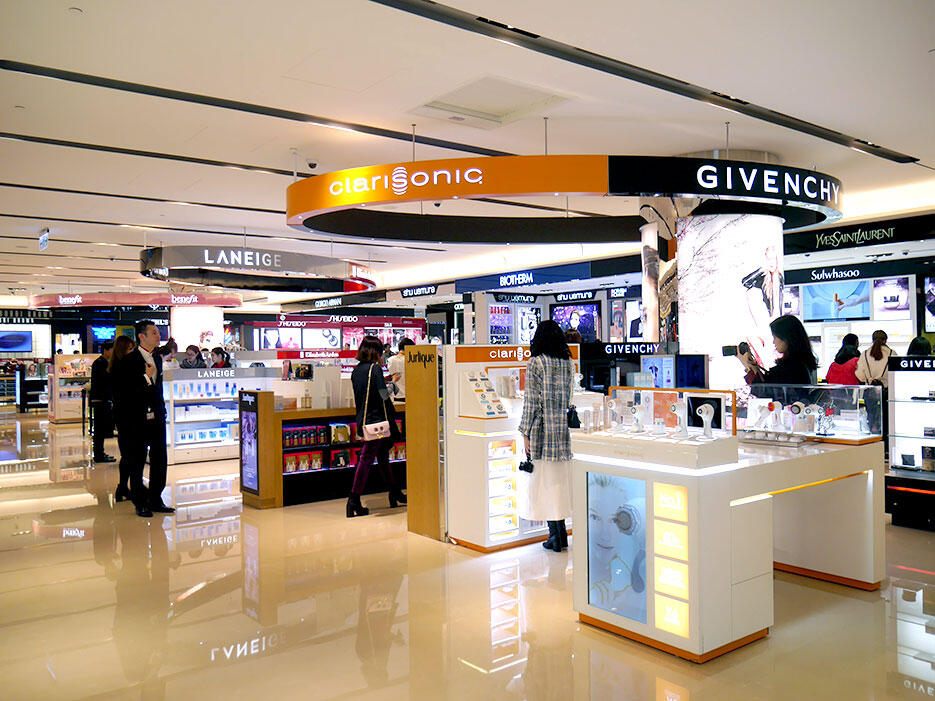 I love shopping in so much SPACE. i love my space.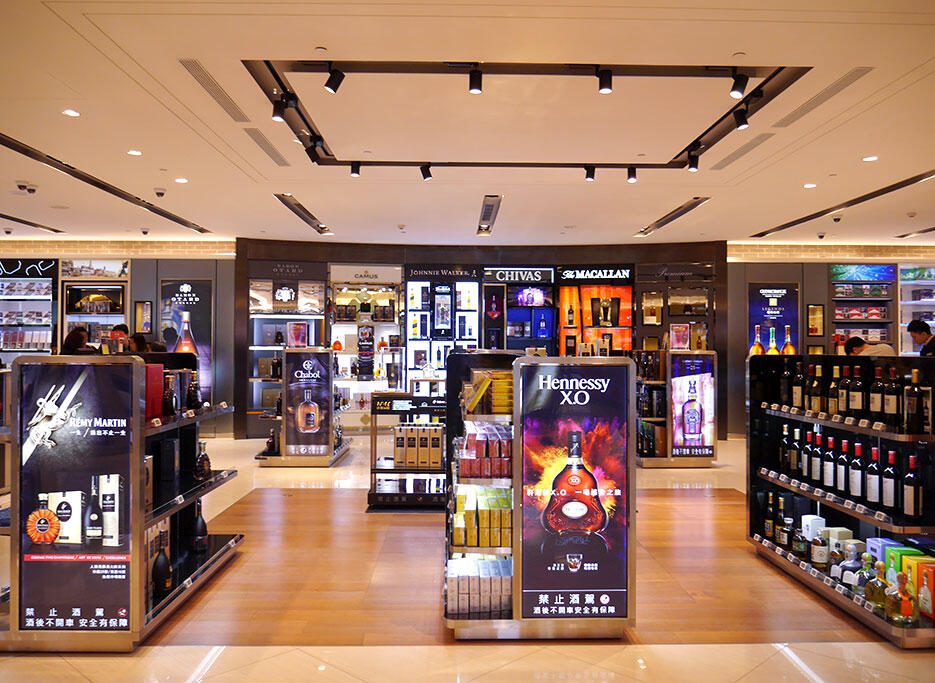 Of course there's an area dedicated to alcohol too, including unique Taiwanese wines and spirits.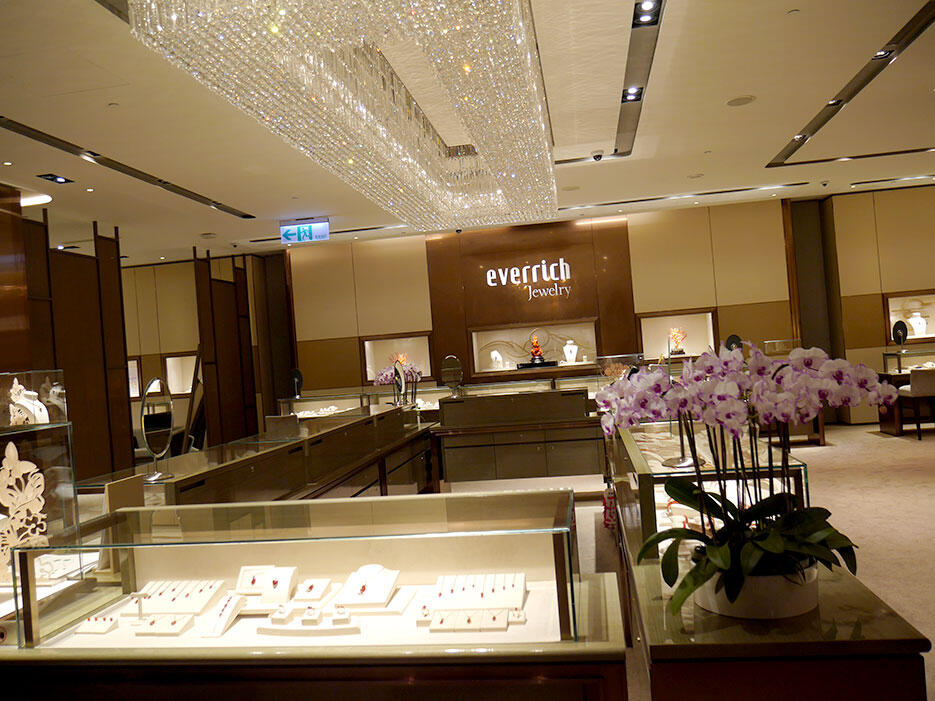 The jewellery department invites Taiwanese designers who use special stones connected to Taiwanese culture, like the Taiwanese sapphire, red coral, cat eye stone and golden pearls.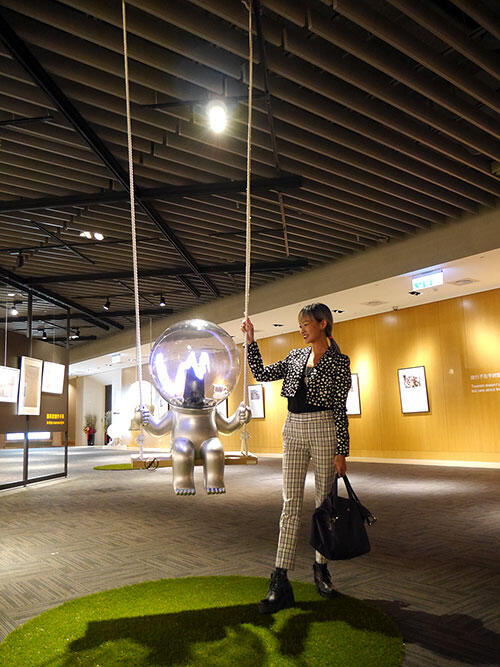 On the same floor as the jewellery department is an exhibition area that shows off various works by different Taiwanese artists. At the time were installations of 'lightbulb man'.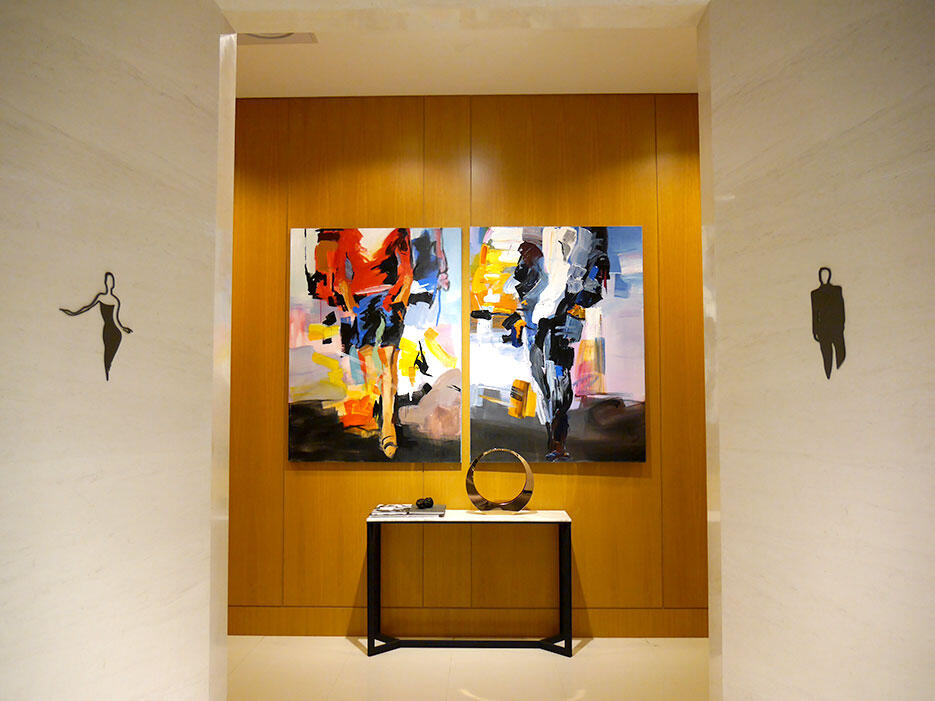 Picture of the bathroom entrance just because.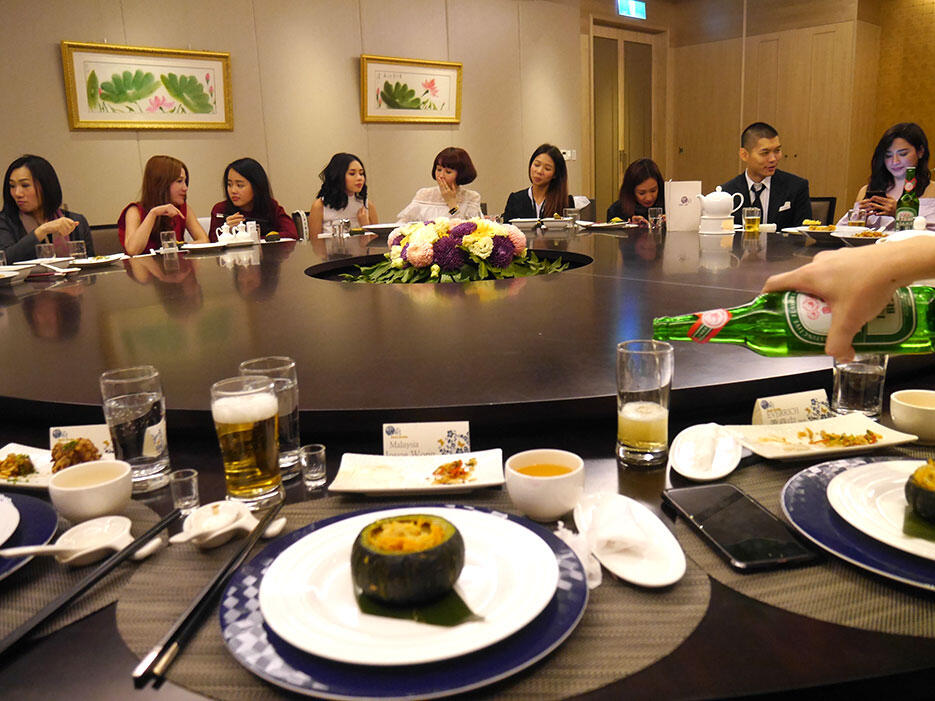 We were all invited to an estimated 8-course lunch hosted by Ever Rich where we dined at what is probably the largest table i have ever graced. The meal was prepared by Chef Roy Cheng, a famous Taipei resident chef at Regent Hotel, who was specially brought in for that meal! He served us traditional Taiwanese dishes and i loved every one… they were each prepared with immense grace with subtle flavours that allowed you to appreciate every dish for exactly what it was.
 Accompanying the dishes were Taiwanese beer and kaoliang. The latter is a local sorghum wine whose translation is misleading cos the alcohol content for it is something like 60% and it's drunk from the tiniest shot glasses i've held. Some of the guys dropped one into their beers, and before long there was a lot of loud jesting and laughing.

I was seated next to David Hsiao, the right hand man to the President of Ever Rich, who turns out to be the most delightful conversationalist. Valentine's Day was just the day before, and he shared stories of what he got his wife (a South Korean he met during uni in the States) and i laughed so hard i got red in the face.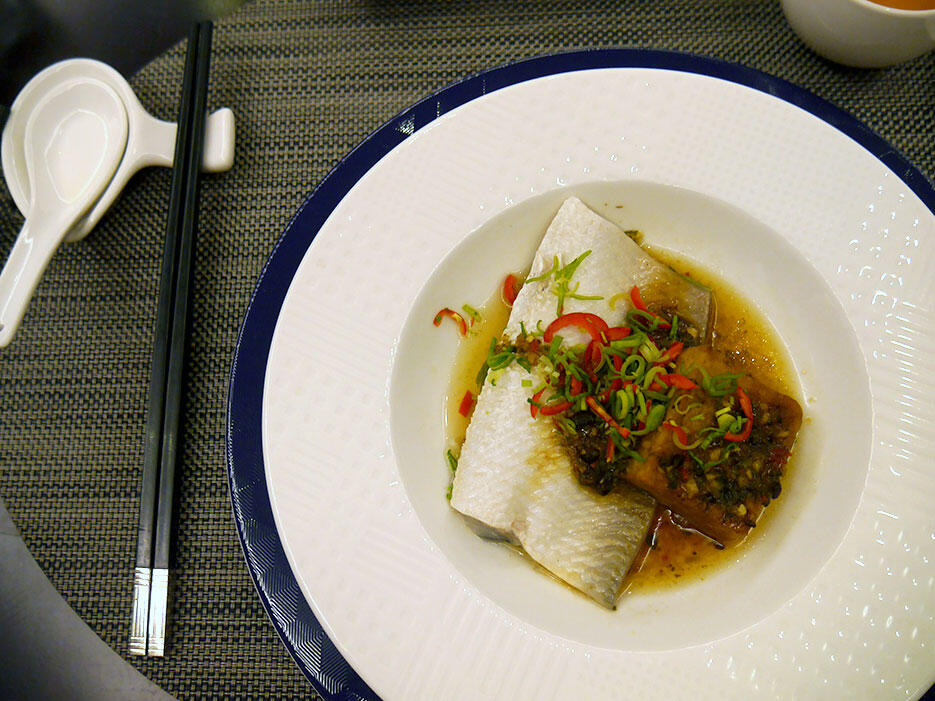 One of my favourite dishes that lunch, was their esteemed national fish aka milk fish, cooked with black bean and tofu. It's got lots of bones which the chef expertly cuts off, and the fish has a healthy dose of fat (i love eating fish fat)! It was incredibly soft and melt-in-your-mouth, which i thought unusual for cooked fish! Super yummy.

Pumpkin and noodles served in tiny pumpkin is a traditional Penghu food.
On the right is a dessert that's existed since the 40s, and was typically served at weddings. Its name has a direct translation that reads: "the perfect/wonderful time to be engaged with love". It probably sounds prettier said in Mandarin.
After lunch we were escorted to Chiao Tea Salon (which i blogged about *here*), before taking a much-needed walk down YongKang Street.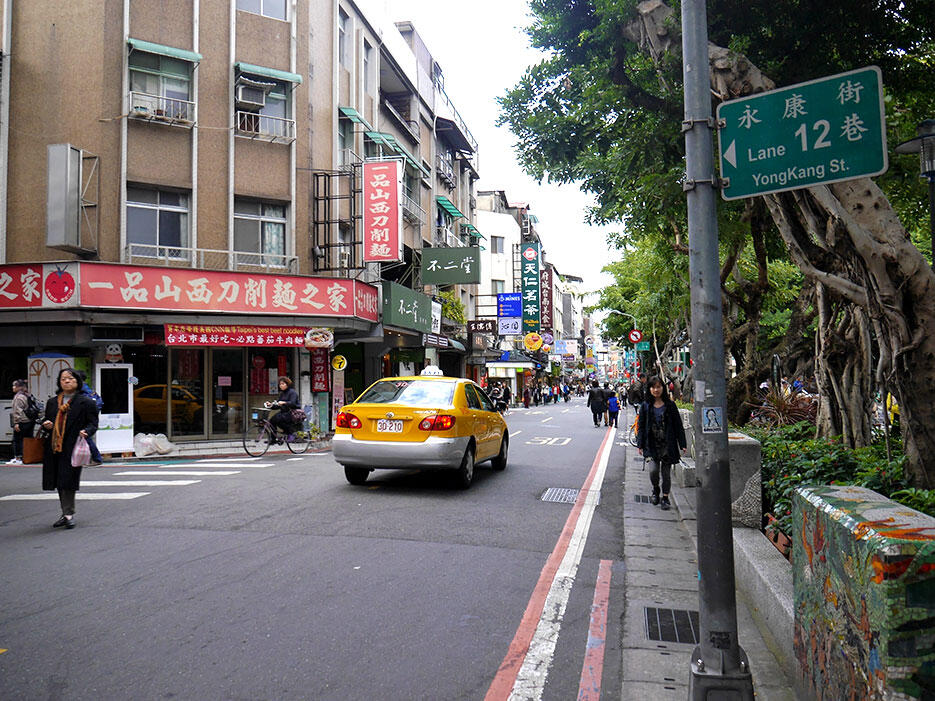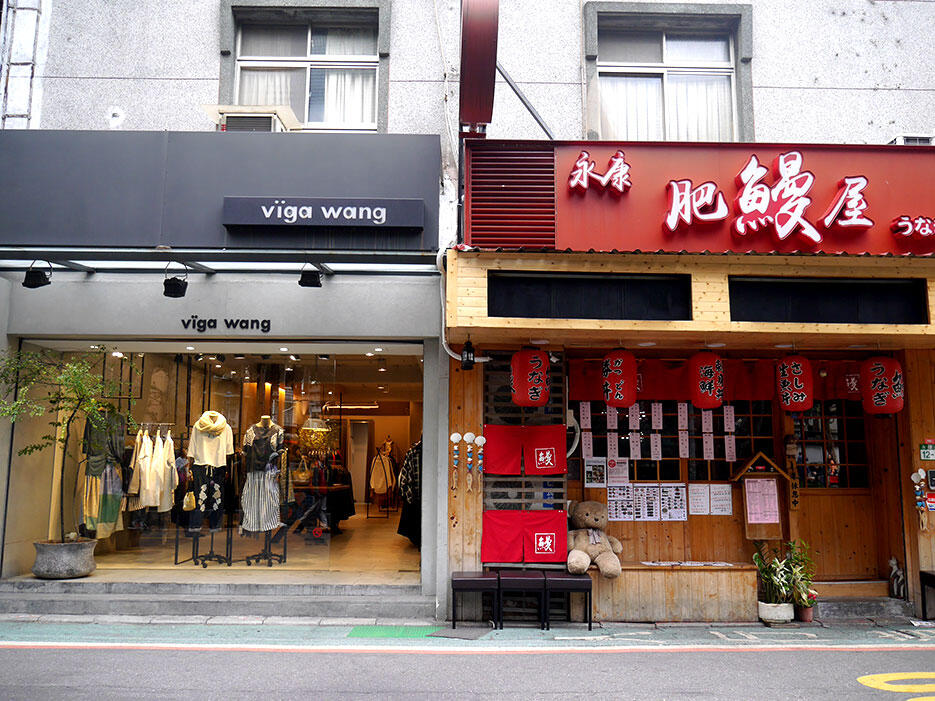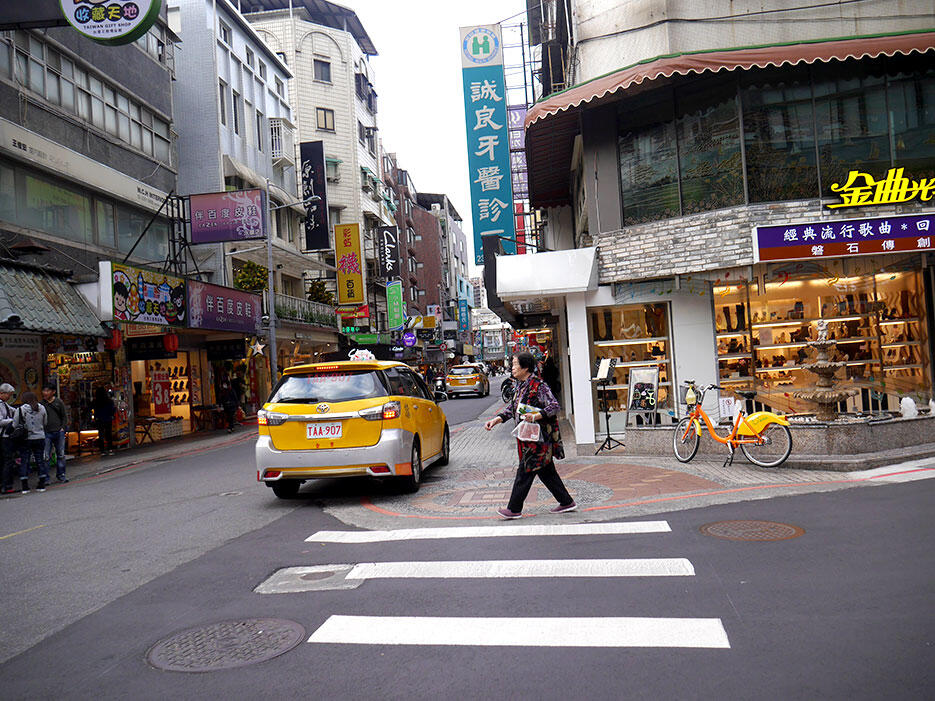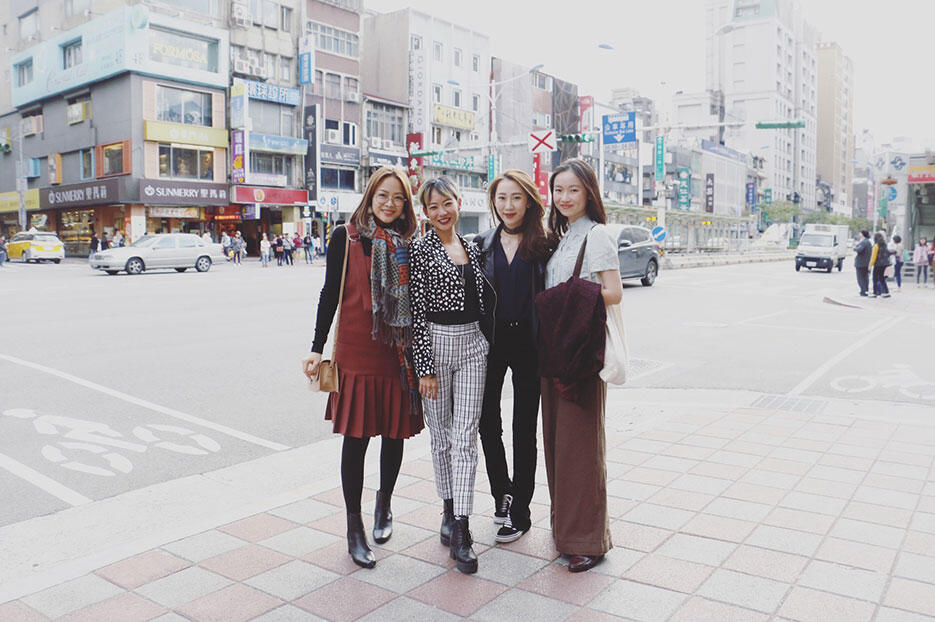 Malaysia & Singapore represent! Uli and Yina from Singapore, me and Daphne from KL.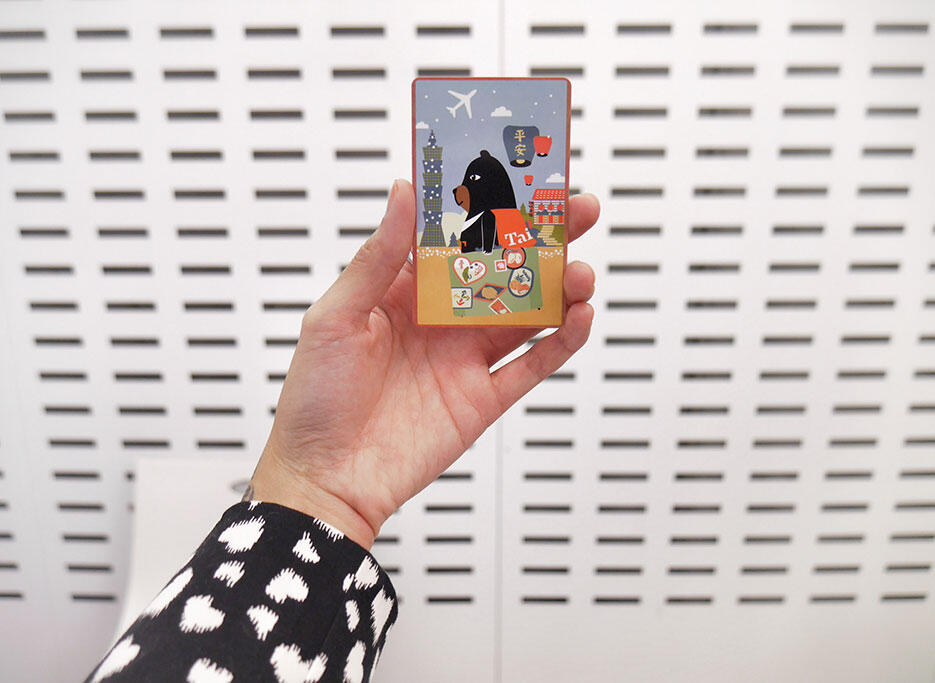 The Tainan rail card has to be the cutest one ever.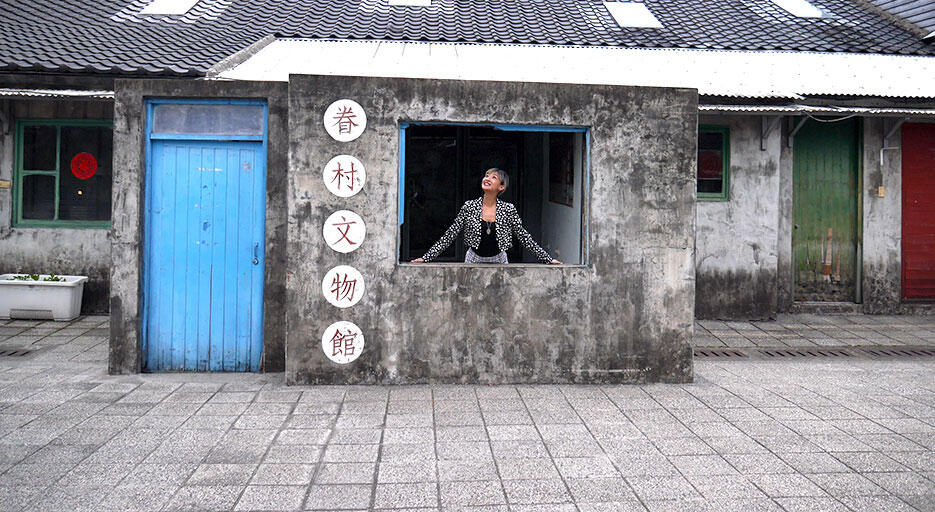 This Military Village in Taipei had mainlanders live there from the 40s right up till the 90s. There were up to almost 900 military villages in Taiwan, of which 170 remain, some preserved for its historical value. Back then, provincial families lived in this enclosed area and everyone spoke Mandarin regardless where they came from in China.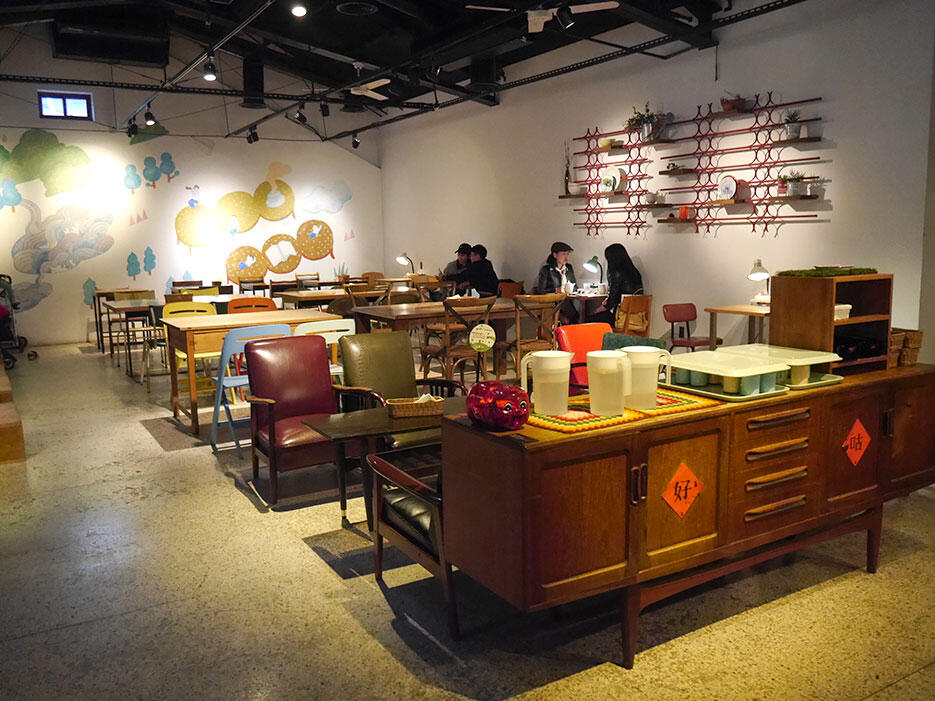 This one has been converted into a contemporary lifestyle space, complete with toy animals next to cakes.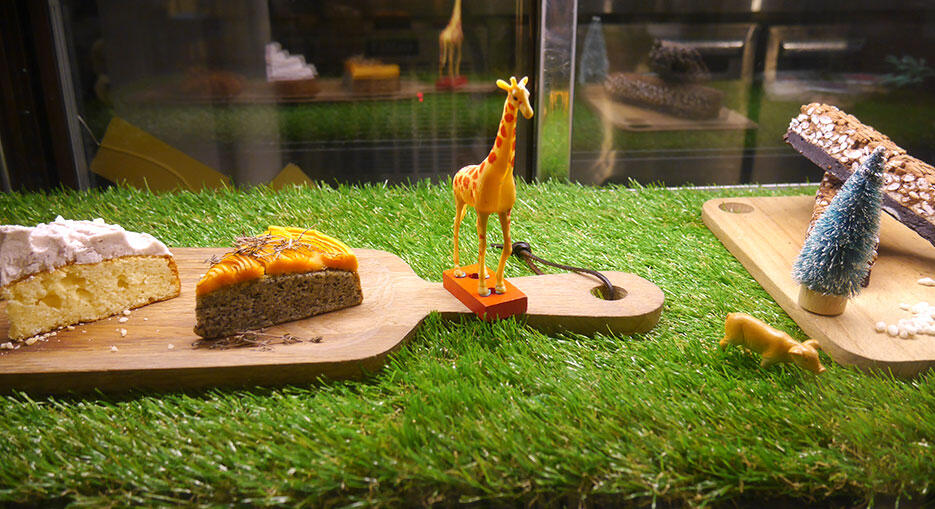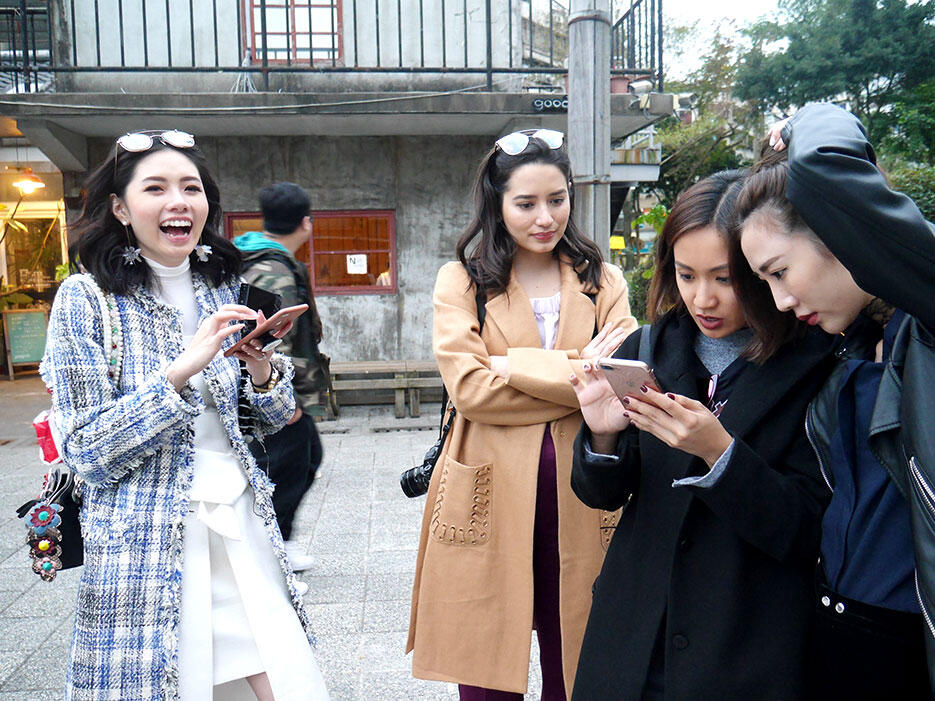 Olivia from Jakarta, Nicole from Manila, Laureen from Bangkok, and Daphne.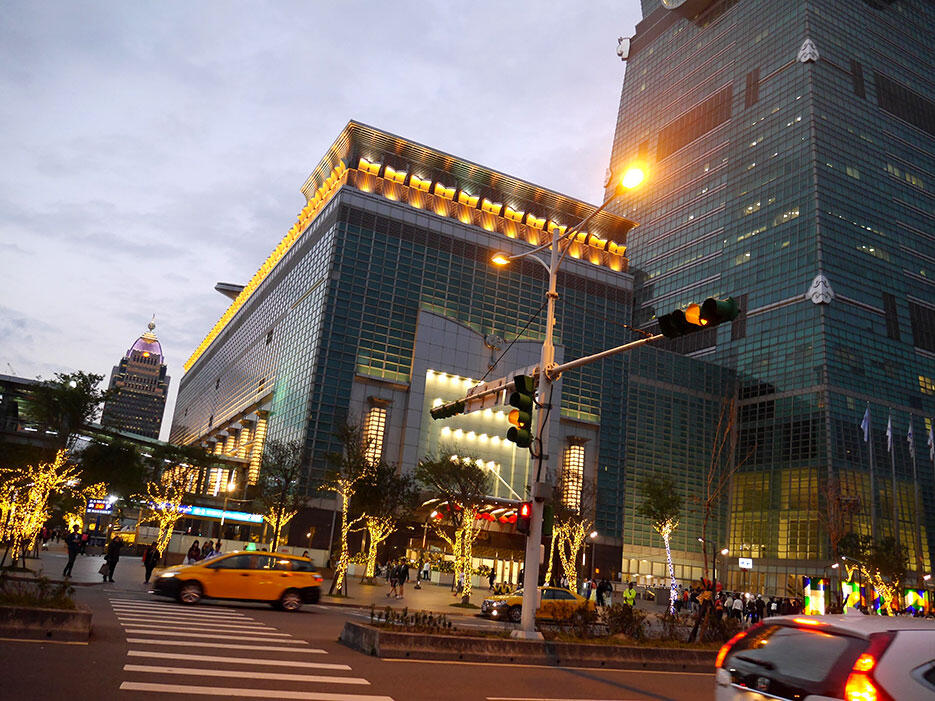 We headed to Taipei 101, which was the tallest building in the world from 2004-2009. In 2011, it was given an award for being the tallest green building in the world! At one point, it also held the achievement for having the fastest elevator in the world taking one from the 5th to 89th floor in 37 seconds.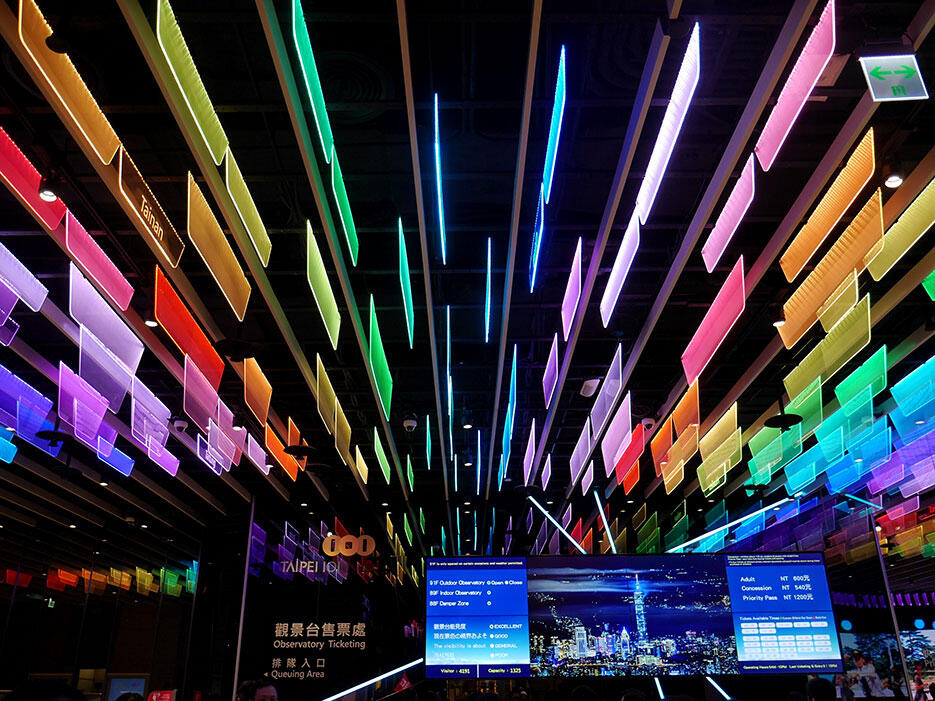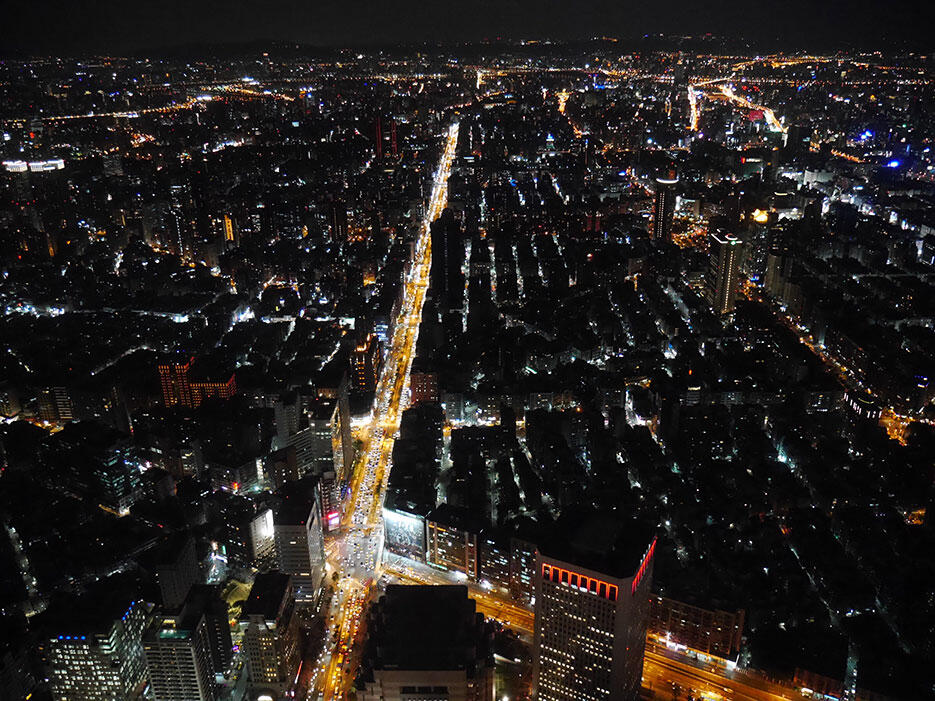 On left is outside the tower where we were all doing the Asian squat while waiting for the bus to come fetch us to dinner. You can see Jerry tumbling on the side cos he just can't squat!
On right is this crazy pungent century egg dip, which i ate. A few times.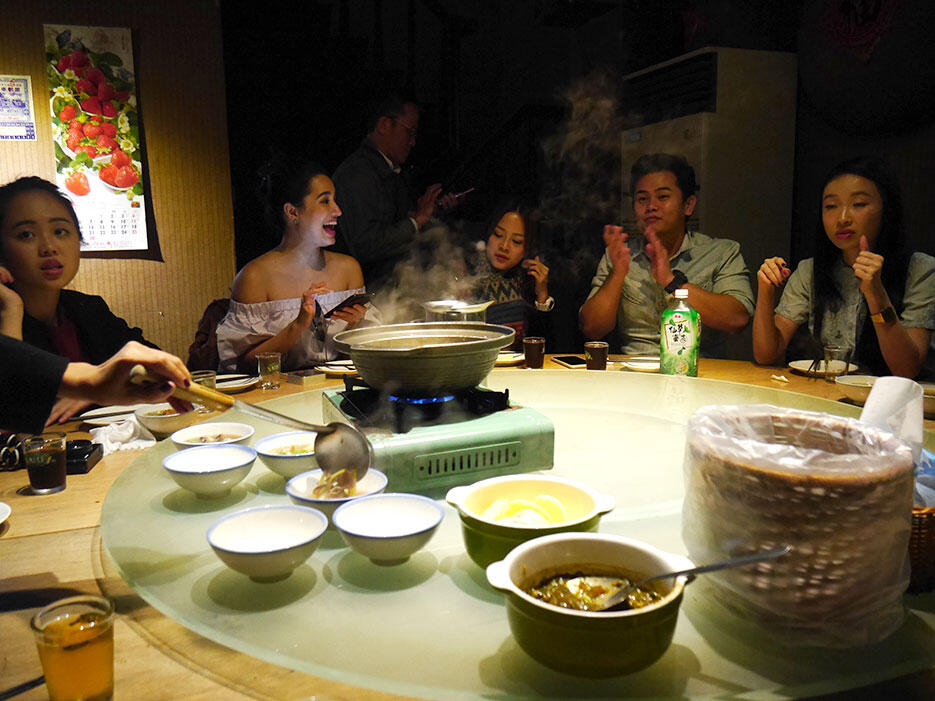 The dinner place we were taken to is called "Xian-zi-kou" which means "the entrance to a lane", referring to somewhere near your home that provides a warm atmosphere and home-cooked flavours. Their FB is in Chinese and the restaurant has many pop stars from HK and China that have been there, i just saw that this Jap rock star i follow on IG was there last week. Damn! I might have hugged him if i saw him in person.
We ate till we couldn't put any more food into our mouths…
+ + + + + + + +
The next day, our group was split into two whereby half of us headed to Tainan.
** Read the blogpost on Tainan highlights here **
So fast forward 2 days later, we took the high speed rail back to Taipei, but switched trains cos the train company started up a brand new train on a line not open to public yet, just for us to ride! The Bannan line was to open to public 2 weeks later, and they even opened the new train station for us to arrive at!
I was so restless on one of the platforms, i cheekily placed my finger near the emergency button (with no intention of pressing it of course) and was hastily stopped by our train staff guide, "Please don't! A very worried man with glasses will come here if you do!" ?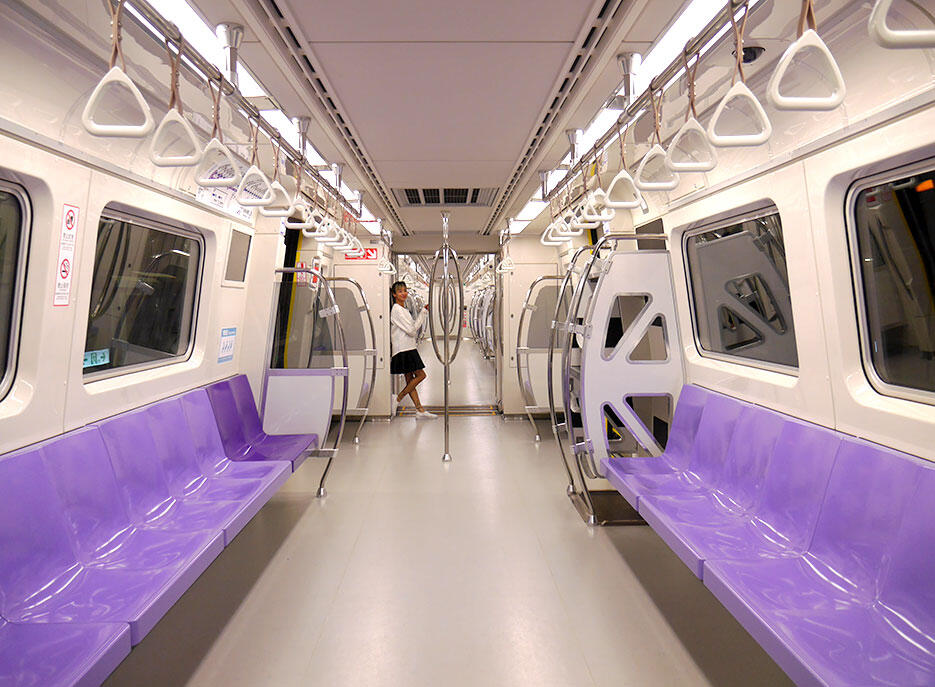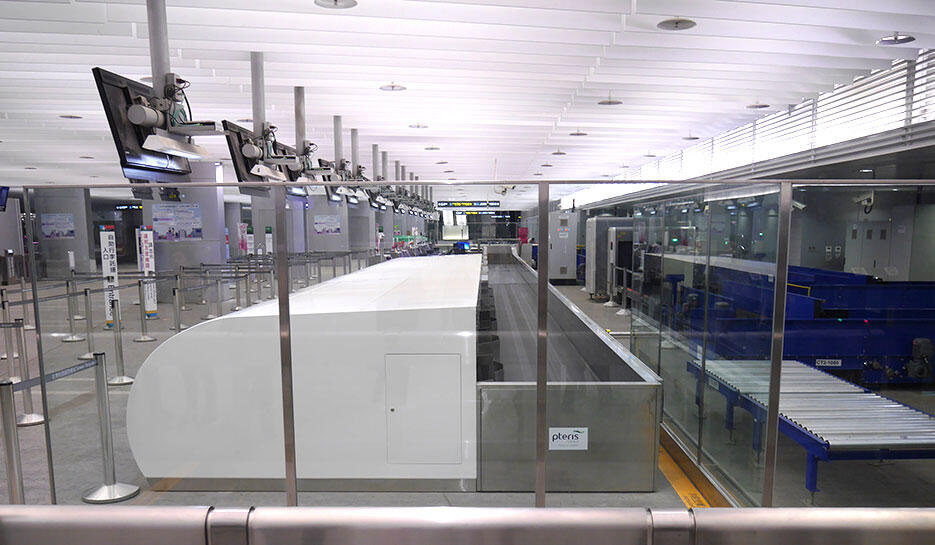 Security and border control so one can take the train straight to Taoyuan Airport.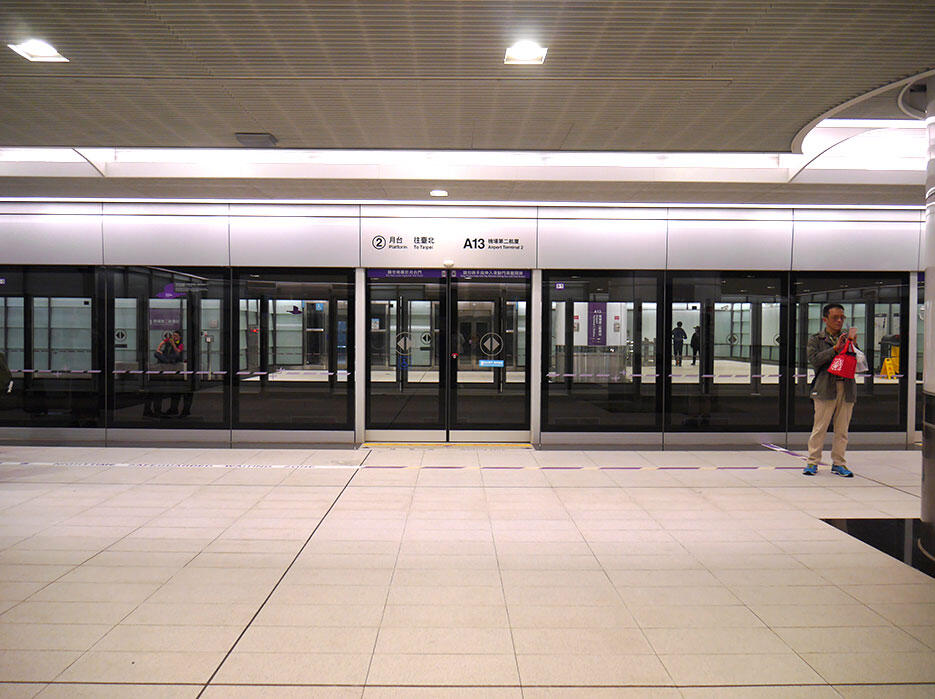 The new Taipei Main Station (Taoyuan Airport MRT) is fitted with gorgeous steel structures overhead like giant origami.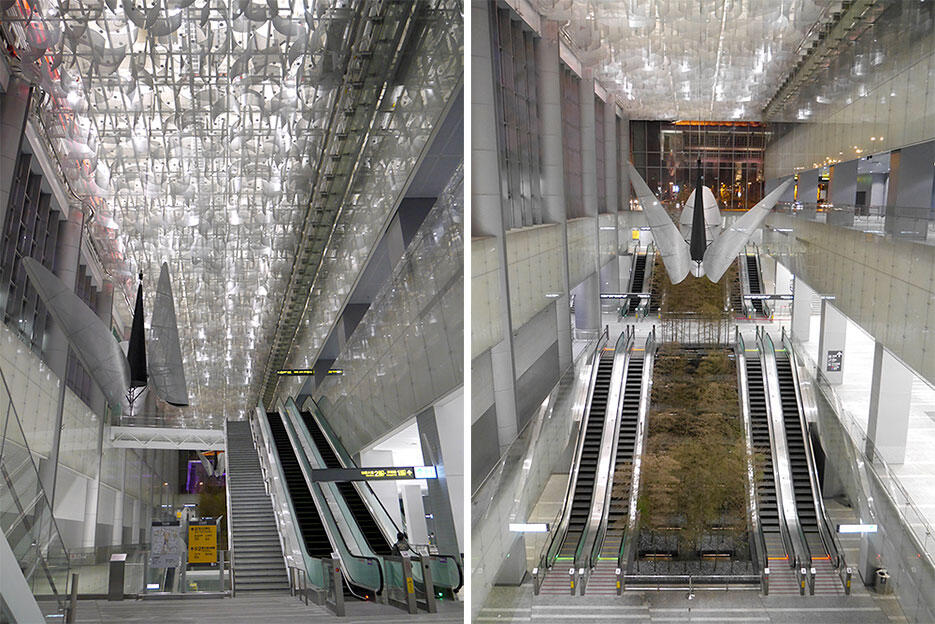 By the time we left the station and checked back into our Taipei hotel, it was almost 11pm but it was a Friday night and i was adamant to go out for at least one drink.
Earlier that week, Rahul saw my IG and wondered if i was doing a throwback cos he happened to be in Taipei at the same time! Amazing, this has happened to us in Seoul for work too 😀 We arranged to meet up for some chilled out drinks at Woobar at W Hotel.

I had an interesting whiskey cocktail called Bite Me-with Glenmorangie, Ardbeg, raspberry puree, dark cacao liqueur, chilli pepper, fresh brewed chocolate and cranberry juice. Forgot what i drank next. Was too tired and we all called it a night to head home at 2am.
Probably got to bed at 3am, and slept 4 hours to wake up at 7am to get ready to go to the National Palace Museum on Saturday morning. I was so tempted to skip it but i deeply love museums so forced myself to get up!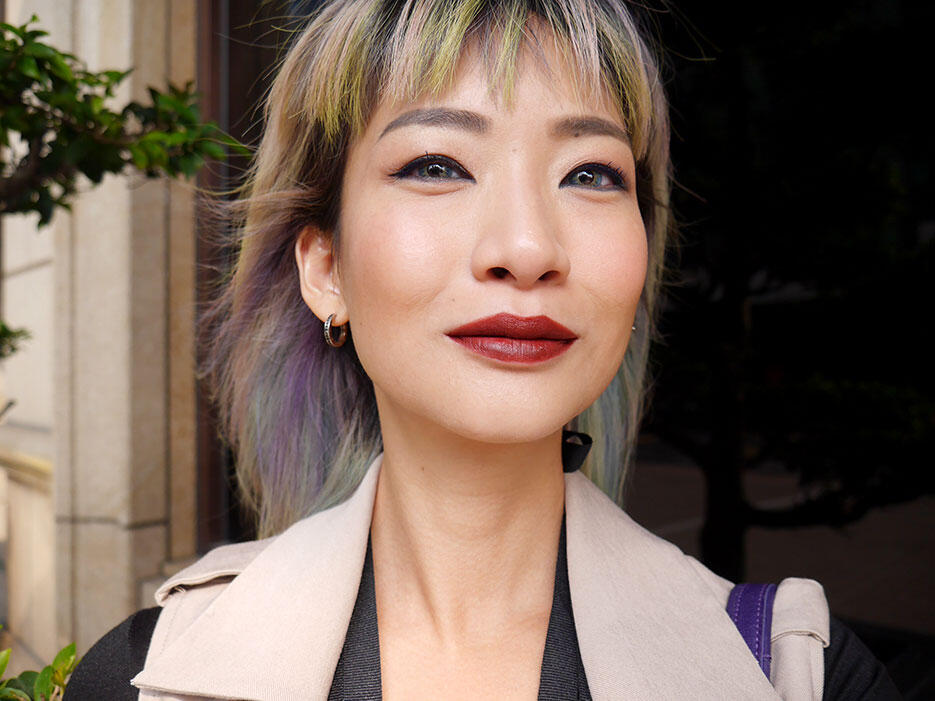 Eyeshadow from The Balm Voyage from SaSa, lippie from Madu Cosmetics.
More info on make up i'm currently using *here*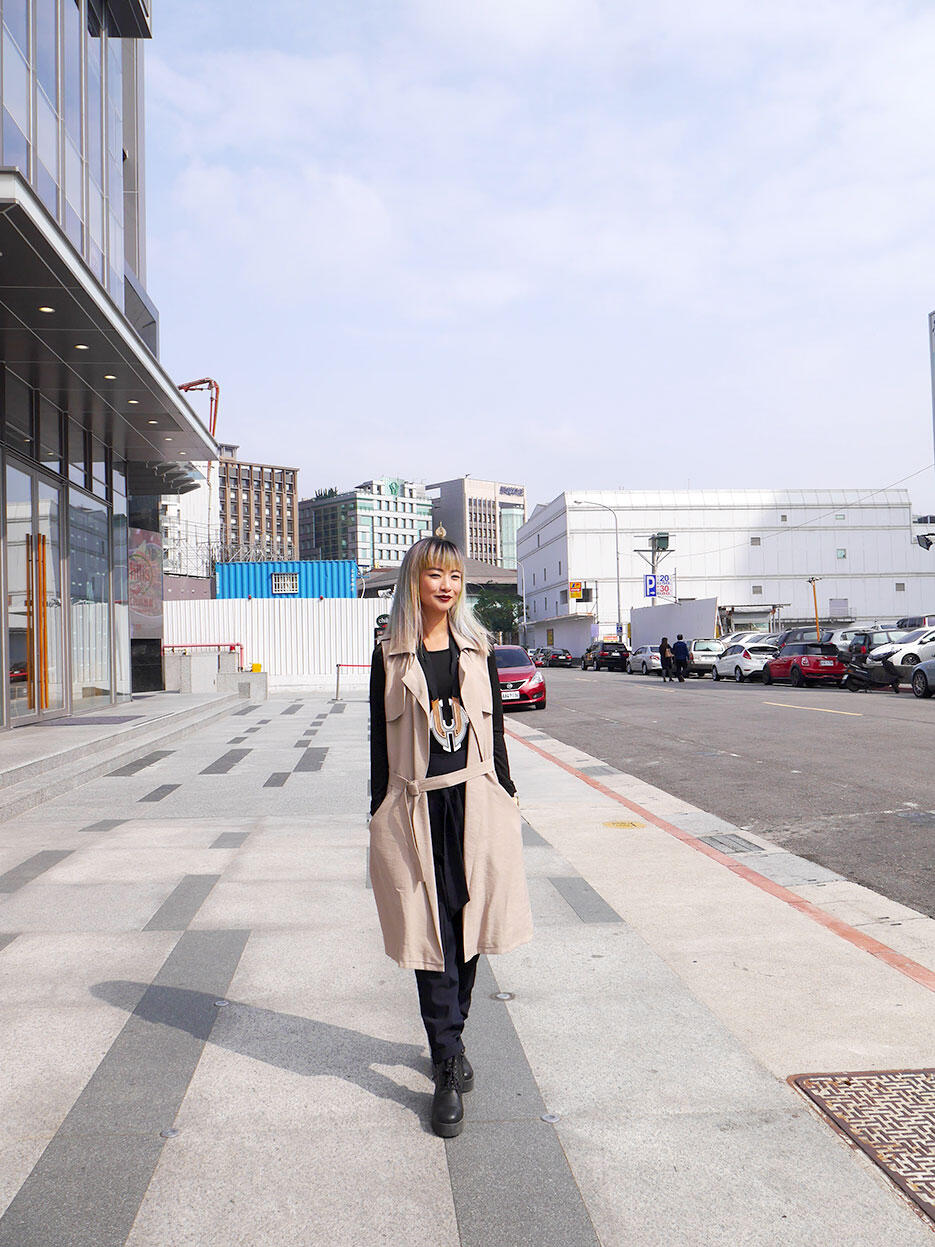 Sleeveless trench from Love Bonito
During WW2, some of China's art was sent to Nanjing and Shanghai, which would explain the rich art scene there. But post WW2, during China's civil war, it was decided that roughly 20% of China's art and antiques would be sent to Taiwan for safekeeping instead. Because there was no space to exhibit them, the The Grand Palace Museum was specially built in Taipei to house them all in 1955.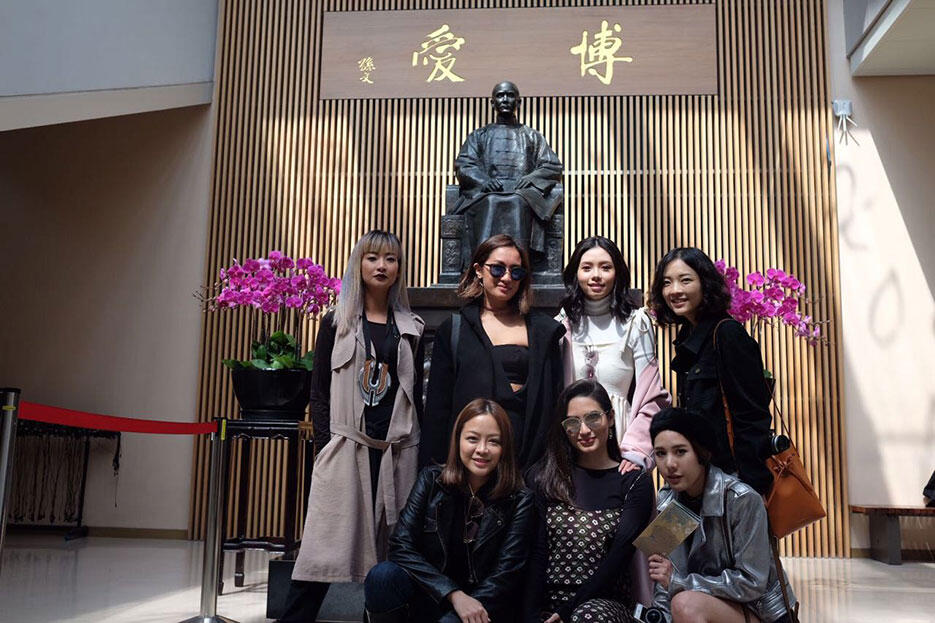 Me, Laureen, Olivia, Mamo
Yina, Nicole and Tuniez
There was one person in the group who got less sleep than me XD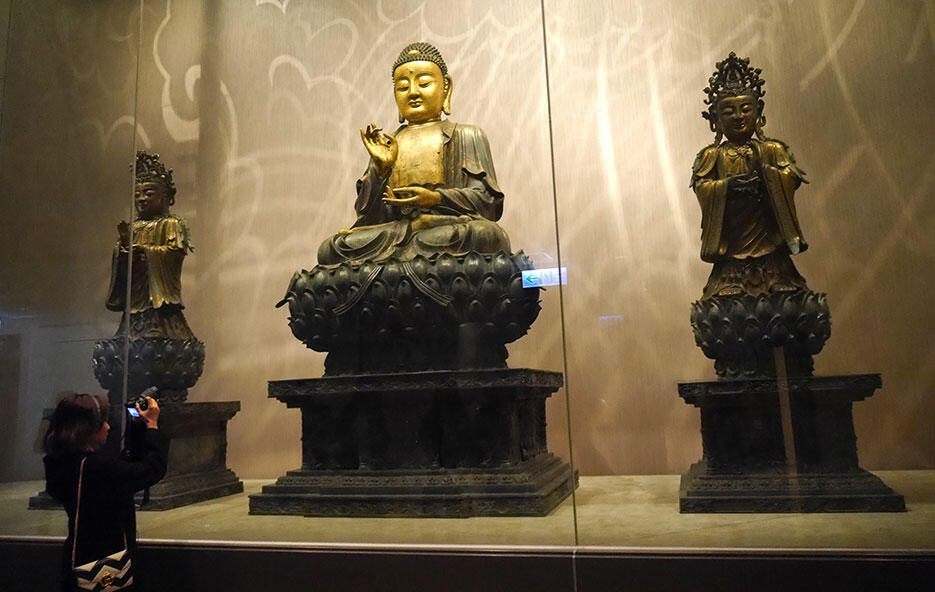 Left: Old Chinese watercolour drawings are converted into animated videos in the museum to be appreciated by the modern generation
Right: Tiny toys made for the emperor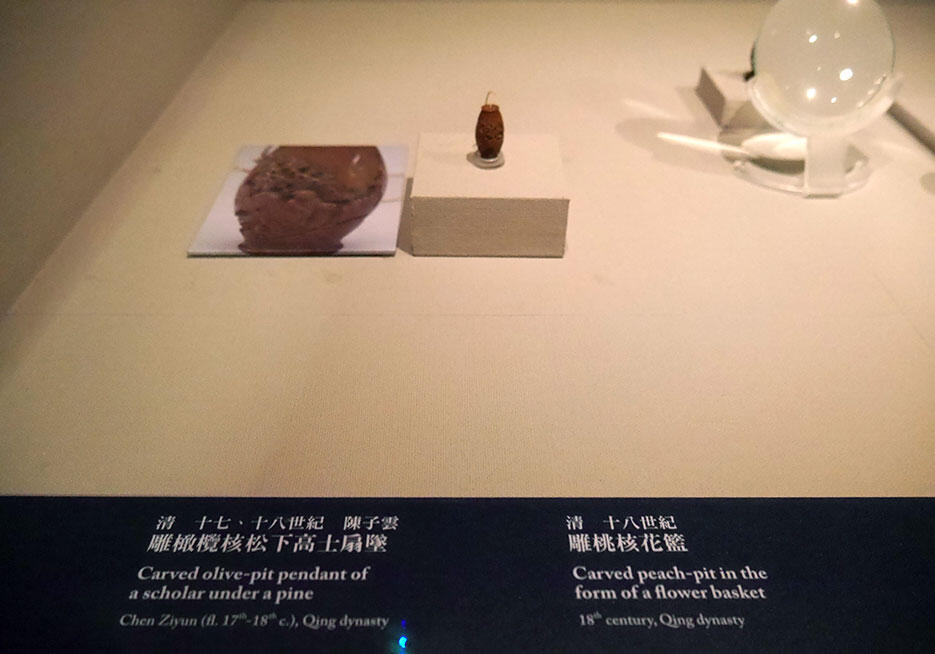 In the 17th-18th century, Chinese artists would carve the tiniest things to present to the emperor. I mean look at this… they carved tiny olive and peach seeds/pits! I stood there incredulously imagining people hunched over a seed all day, "People sure had a lotttt of time on their hands back then."
Nicole: I was just thinking the same thing!
There was a lot of work in ivory, and i stood at the back shaking my head in disapproval while mock yelling "No to ivory!"
Jim (our tour guide) said, "Don't worry, the Chinese are not allowed to make anything in ivory anymore."
Me: That's because all the elephants are dead!
Jim: And no more in rhino horn either
Me: That's even worse! They're getting more extinct than the elephant!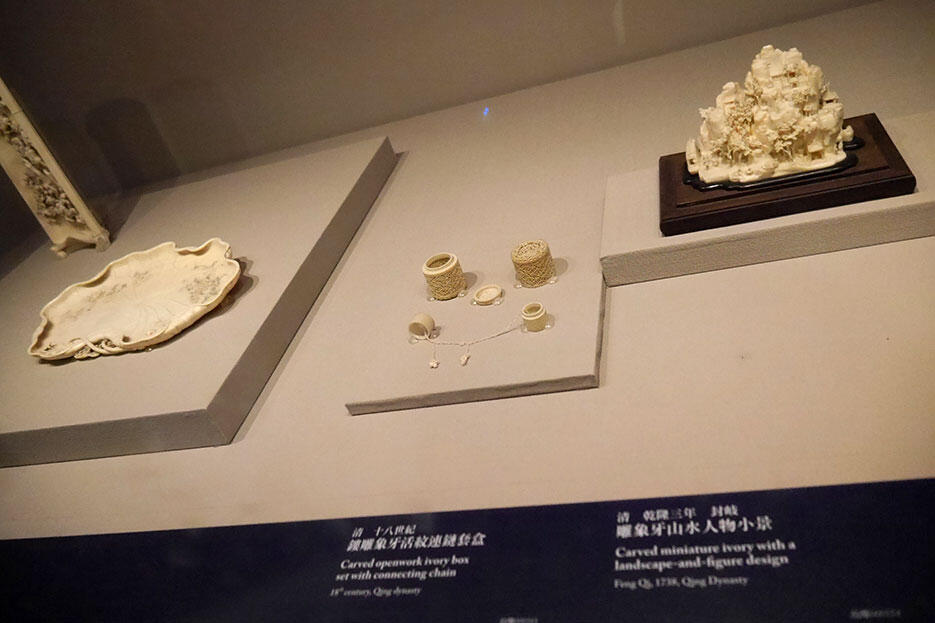 Besides olive pits, artists would also carve excruciatingly tiny trinkets out of ivory for the emperor. Above is a tiny chain (so small, i could just about make out the links) carved out of ivory. I can't even fathom how they did that, it's SO FREAKING MINISCULE.
Jim said the ivory carvers took on generational skill, and eventually went blind from their work, which they passed on to the emperor. Isn't that crazy? People were willing to go blind to ensure their family's livelihood. We should be so glad we don't have to go such extreme measures to excel at something today..!
Other interesting tidbits i picked up from our museum tour:
– A Japanese dude went to china during the Tang Dynasty and adopted home make up and dressing styles which he took home with him to Japan, which is still strongly reflected in their style till today
– Polo was invented by the Chinese 2,000 years ago
I wandered into the calligraphy room by myself cos i was interested to check it out. I don't know how to explain this to you but it was so so beautiful in person, you could feel the writer's energy radiate from the flow of his lines on parchment.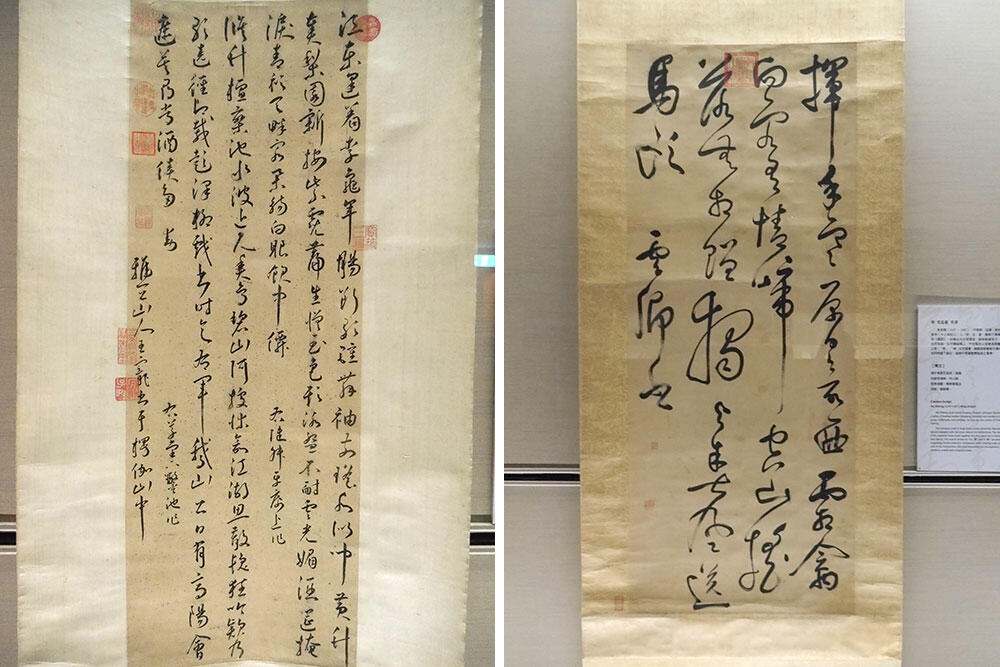 L: By poet Wang Chong from the Ming Dynasty, whose work as a whole 'pulses with continuous energy'.
R: By Mo Shilong, from the Ming Dynasty, who excelled at poetry, prose, calligraphy, and painting.
We were all ready for lunch after the museum visit!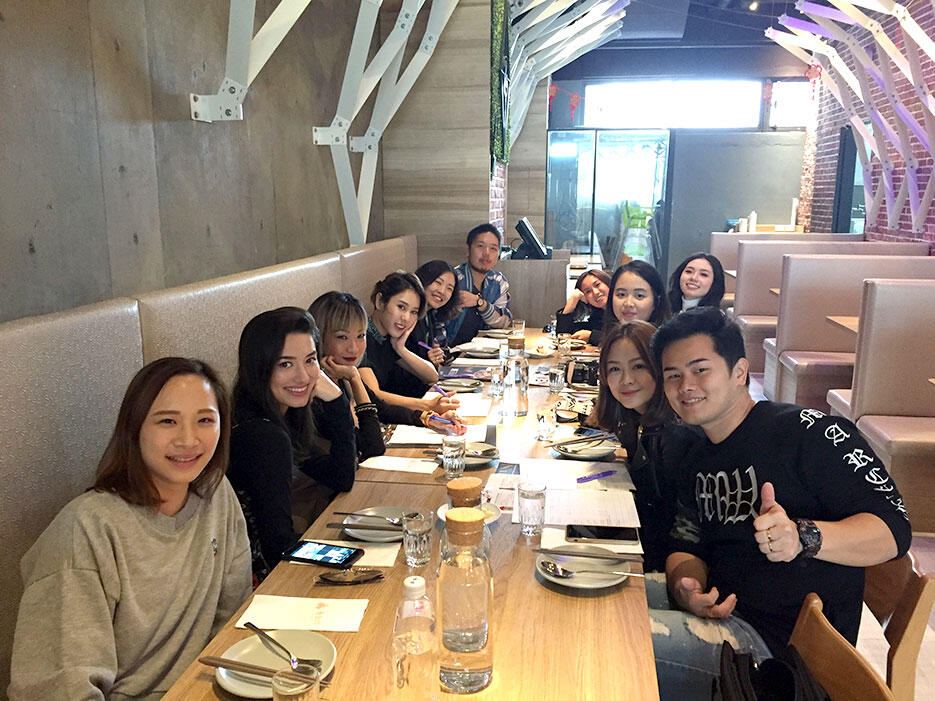 We went to Sanhoyan, which served Chinese food in a contemporary setting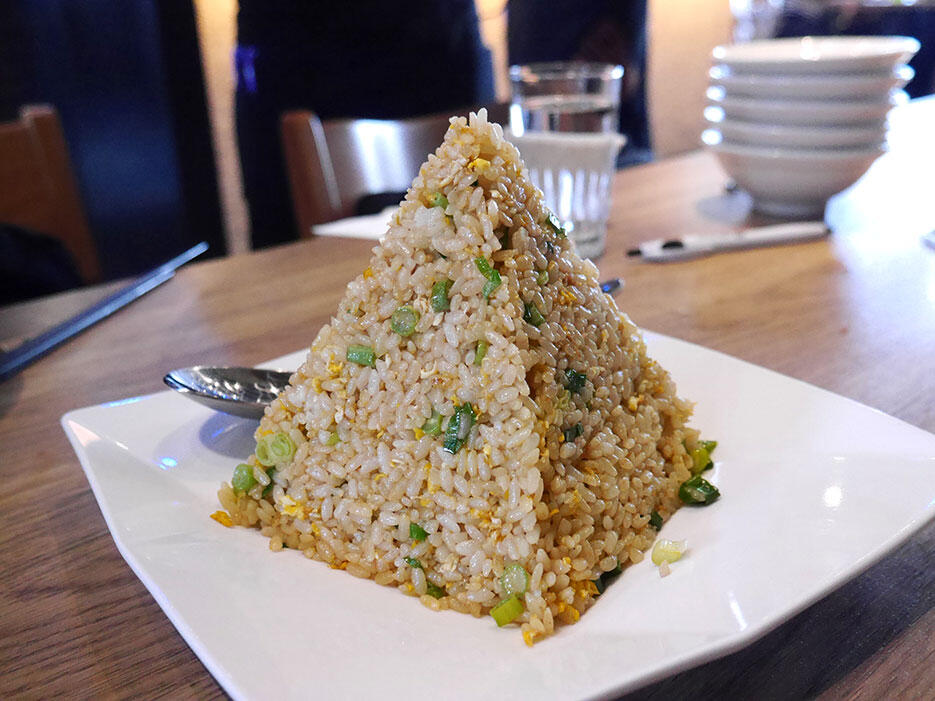 This fried rice was so good, we ordered two more to share around!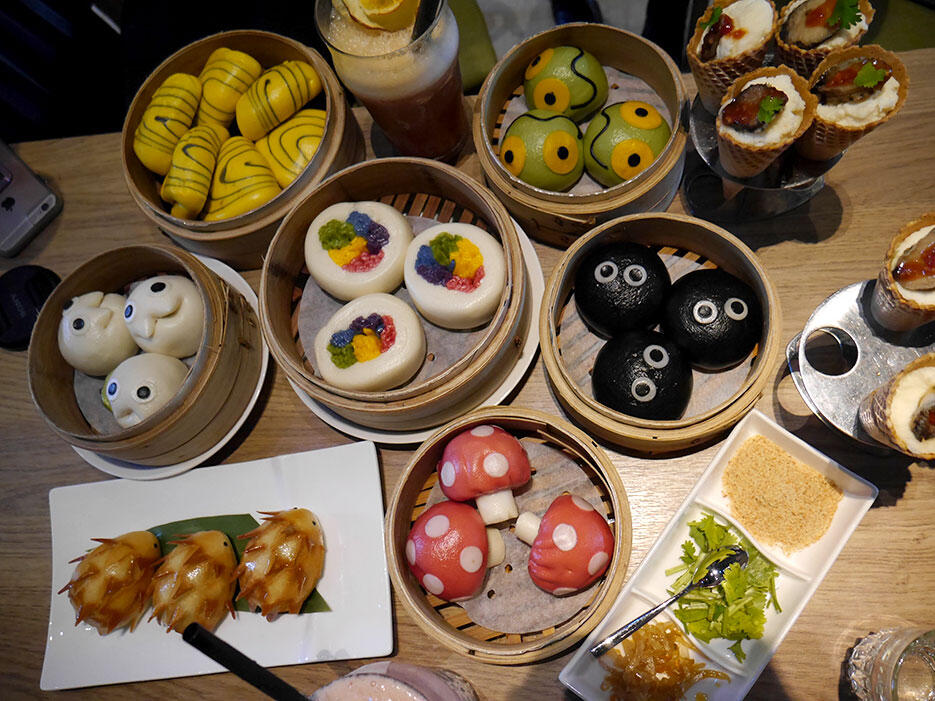 Cute paus with various filling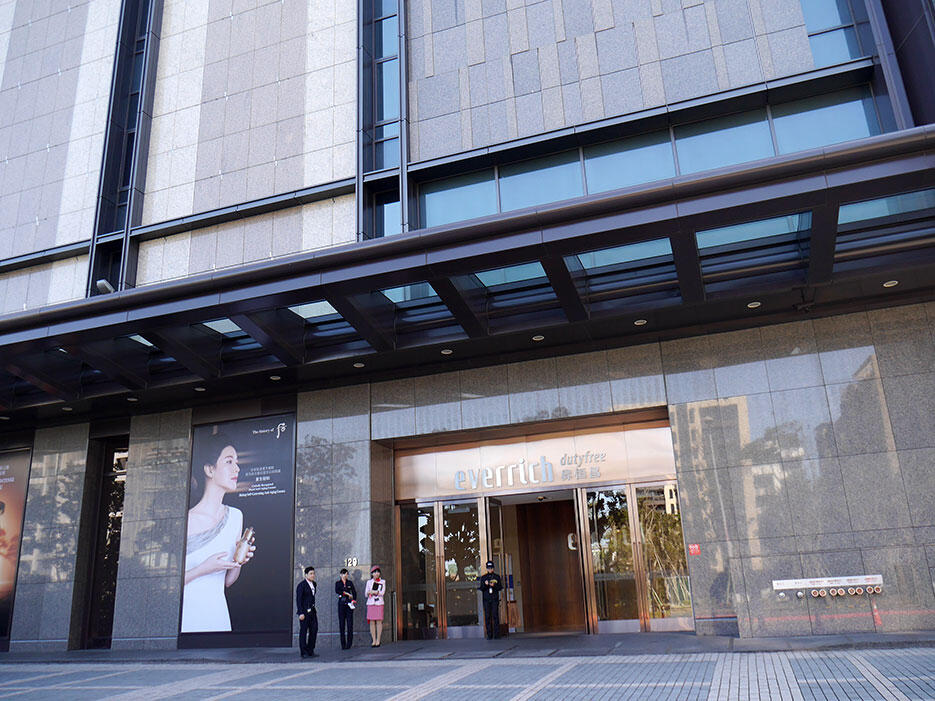 Because our flights home were the next day, we all trooped to the Ever Rich Duty Free store for one last bout of shopping. We showed our flight details to receive an identification 'pass' which would allow us to purchase things at the store, which would then be transported to the airport for us (to pick up after border control).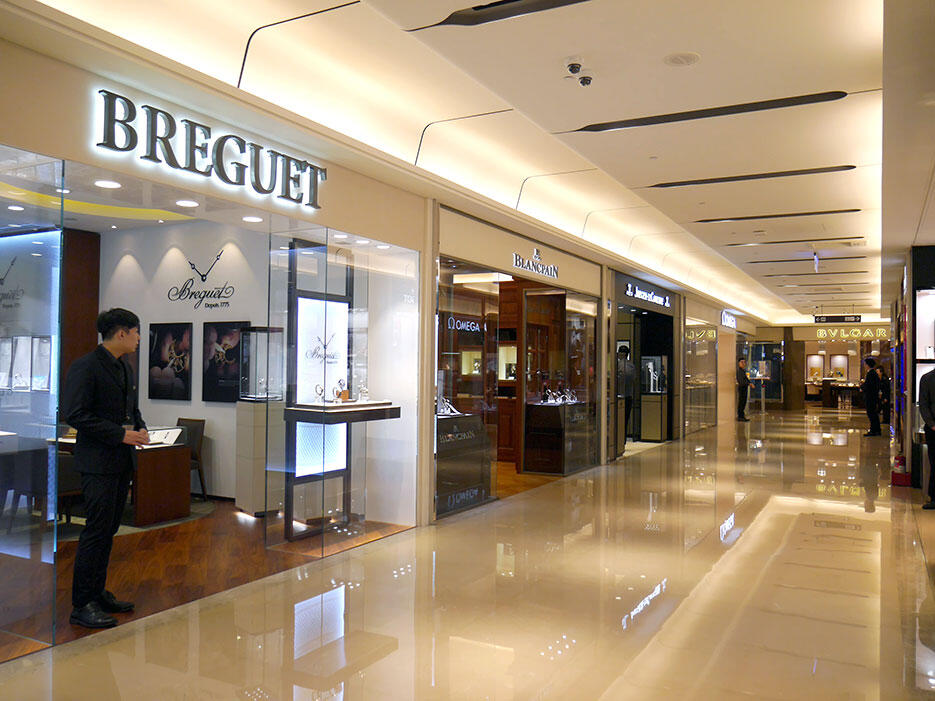 On the 3rd floor are luxury brands like Bottega Veneta, Cartier, Burberry, Prada, Bvlgari and many timepiece brands; whereas on the 2nd floor are more fashion labels like Hugo Boss, Ralph Lauren, Bally, Loewe, Coach, Tod's, Ferragamo, and manyyyyy more!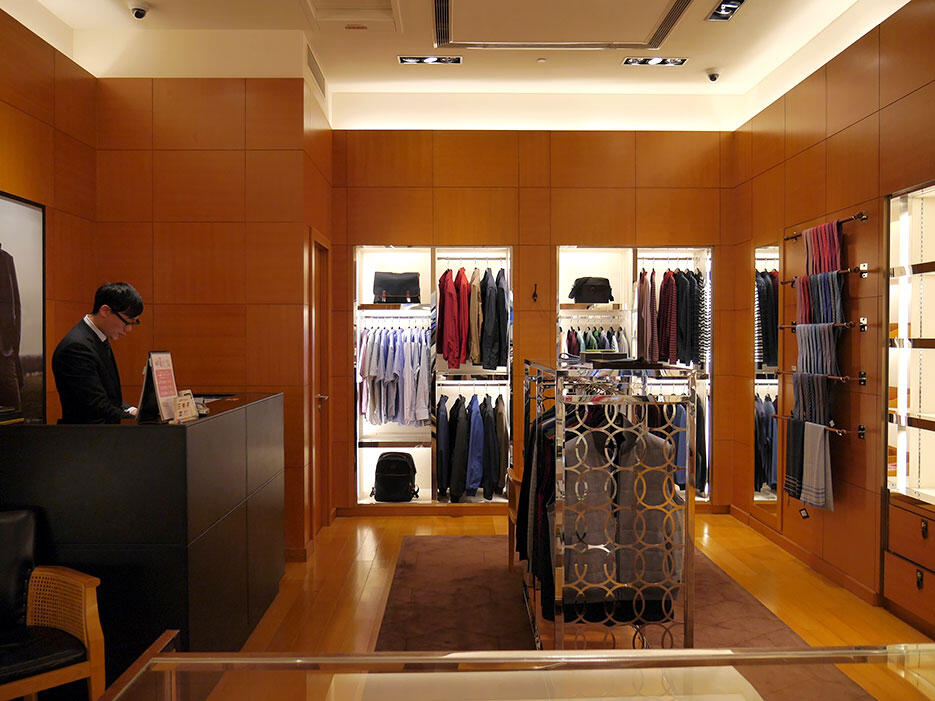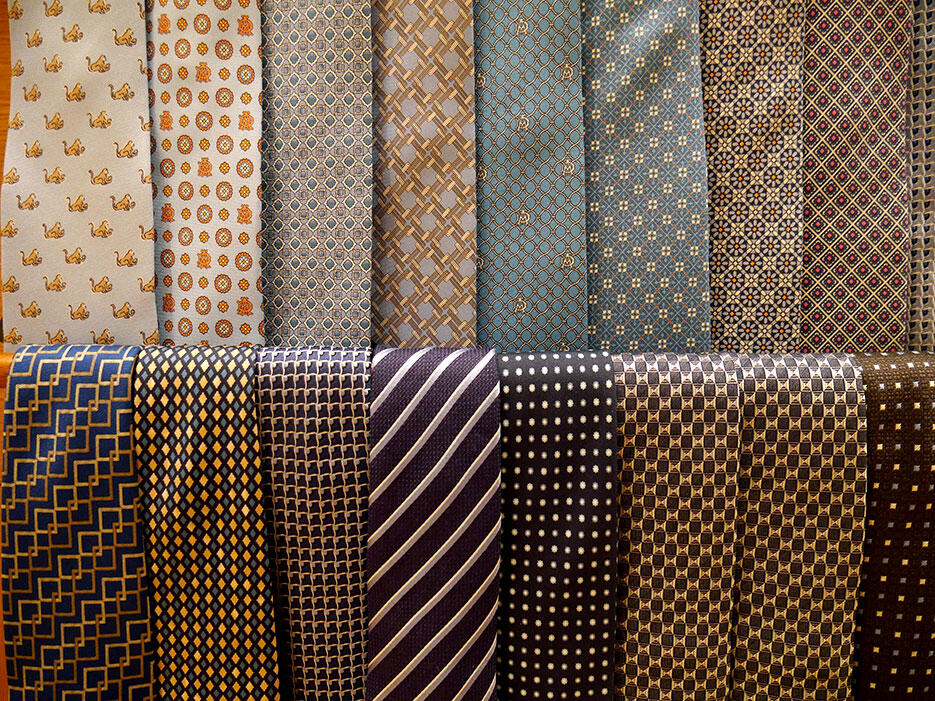 I think the ties in Dunhill had the most interesting patterns!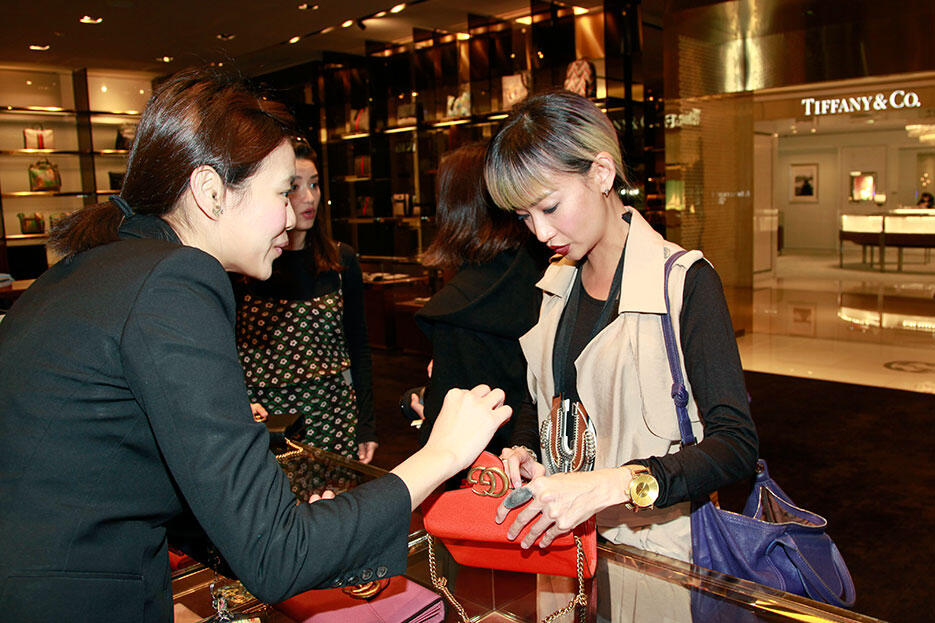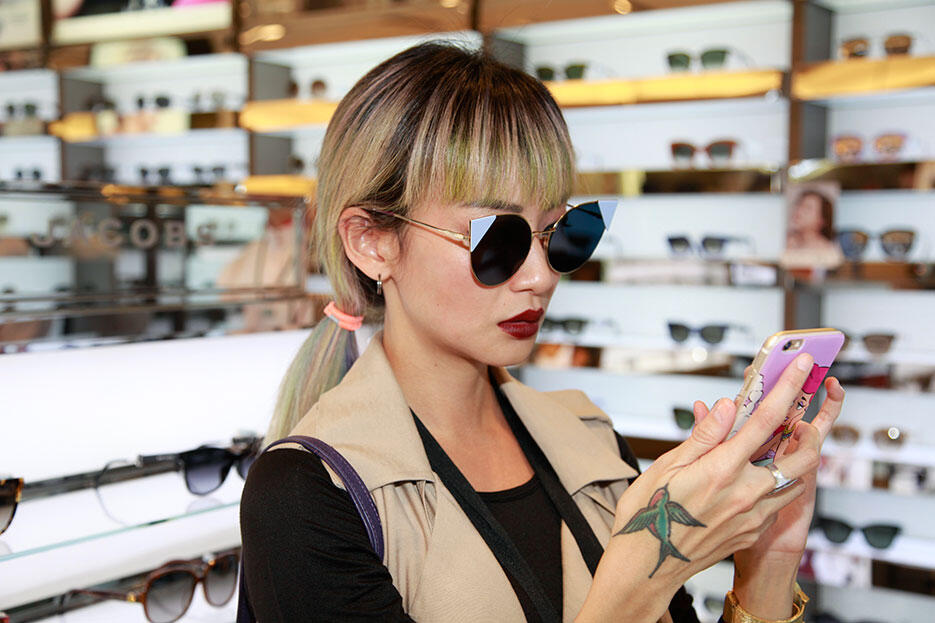 I still think about these Fendi sunnies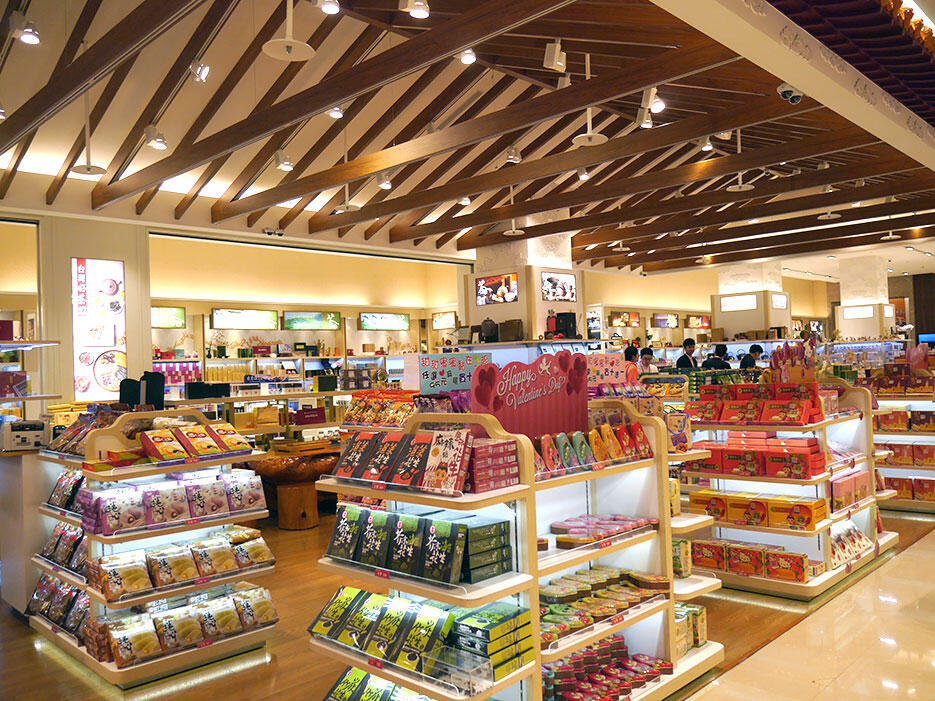 This is a small section on the 1st floor where you'd go for famous Taiwanese snacks to buy home. The floor also sells electronics, toys (i got some Peppa Pig stuff), and sportswear brands like The North Face, Nike, Puma, adidas, and more.
I spent a total of 4.5 hours in there, picking out things for myself and family!
Every time i got something, i would receive a stamped slip for my purchase, which i'd use to pick up my goods at the airport before my flight.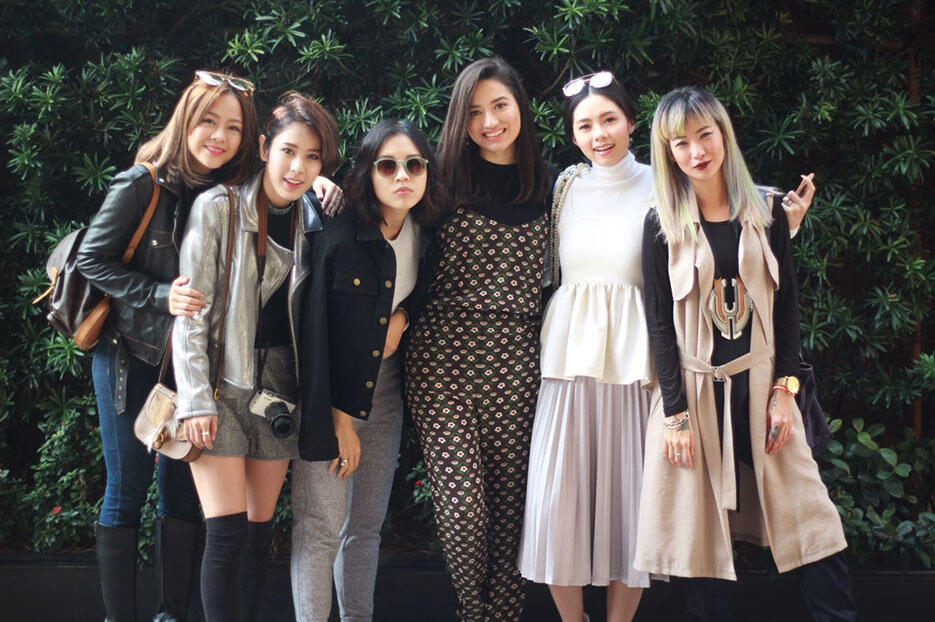 Yina, Tuniez, Mamo, Nicole, Olivia and i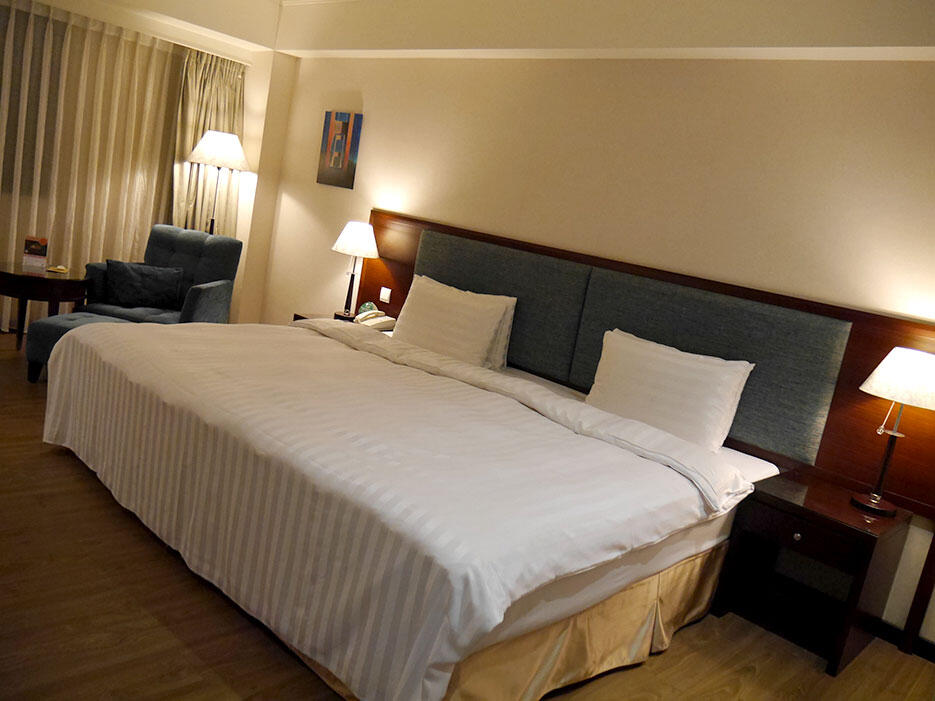 My room at Hotel June, where we were put up in Taipei

For our last night, everyone decided to get together for karaoke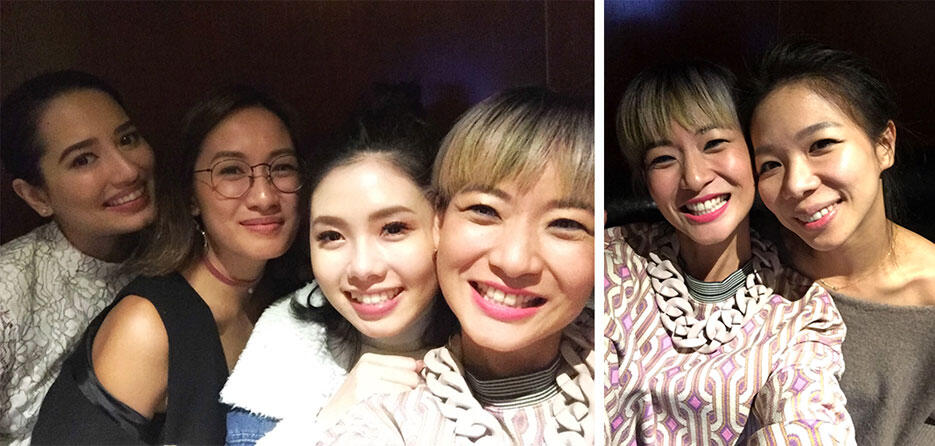 Nicole, Laureen, Olivia + i; me with Rin from Ever Rich.

We had a lot of fun, maybe *too* much fun cos the next morning, i had to receive a wake up call from Marissa and Olivia who were already downstairs with the airport car  0_o
I jumped out of bed, brushed my teeth, pulled on my clothes and was downstairs in less than 10 minutes!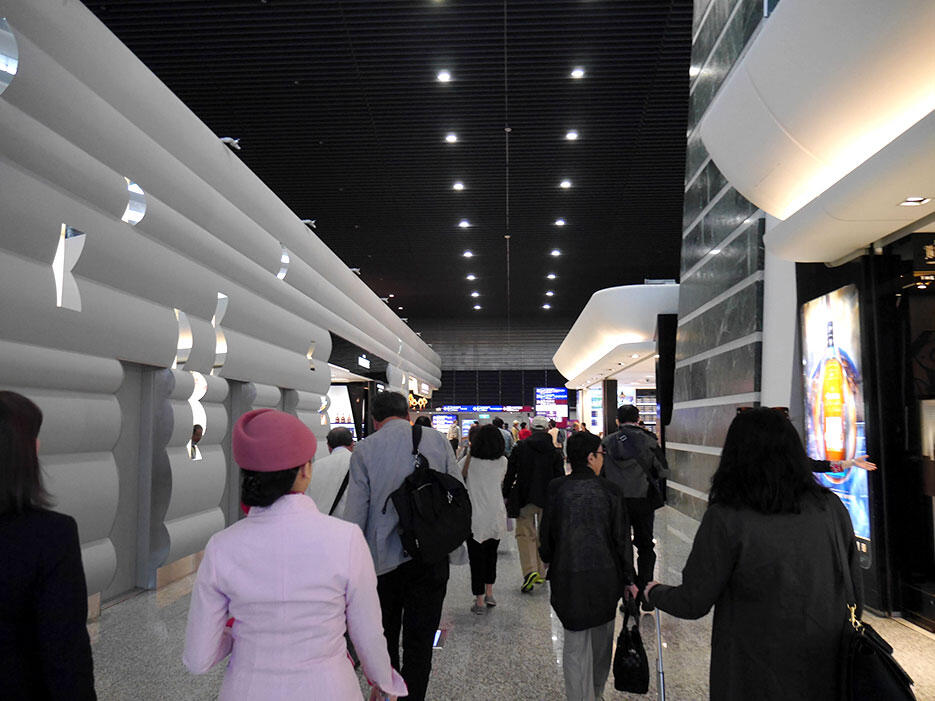 Taipei airport looks quite canggih right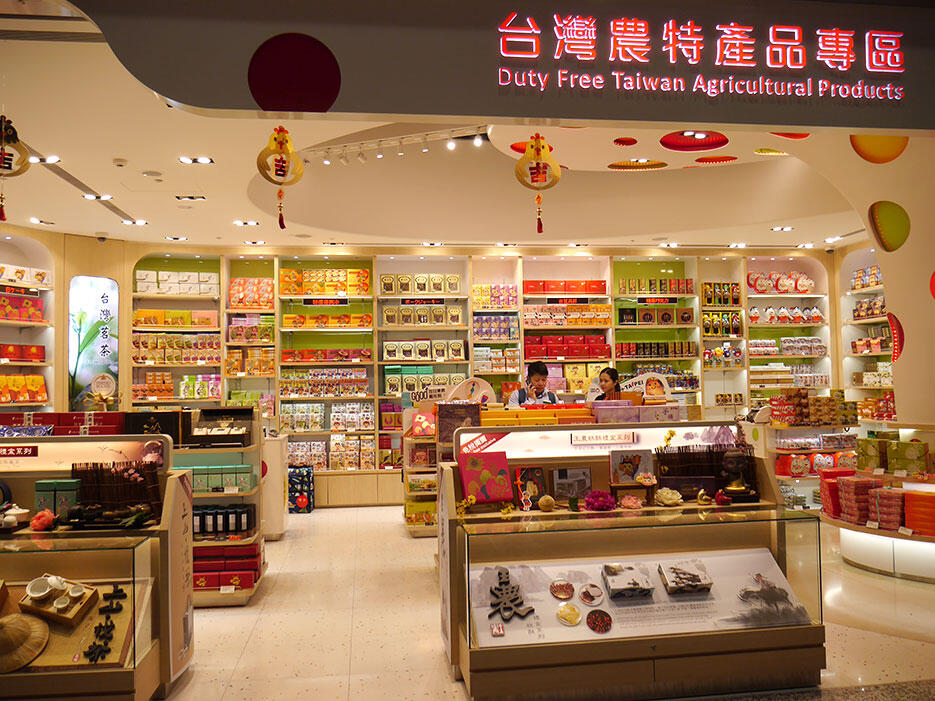 More Taiwanese products one can buy!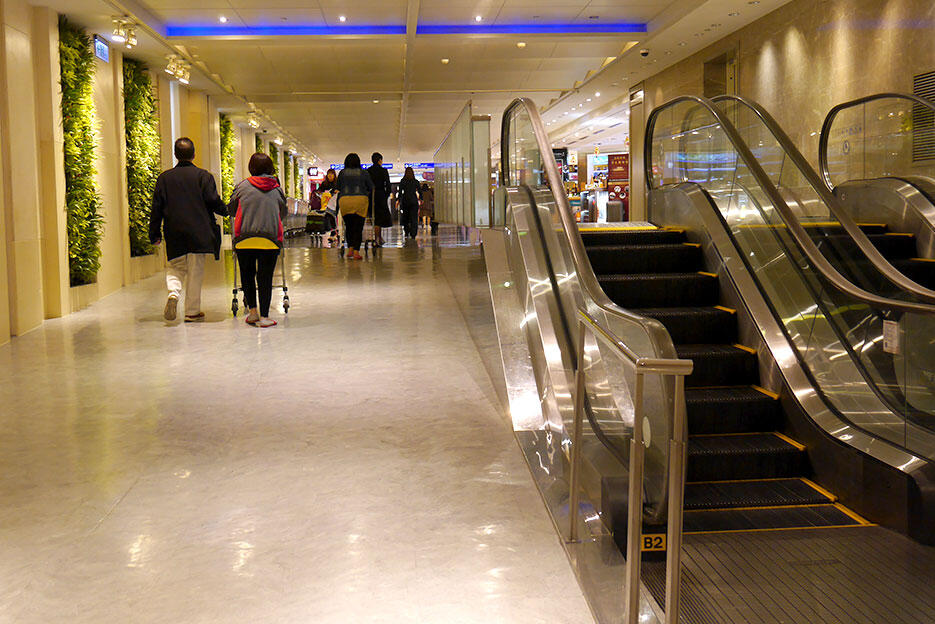 Giggling to myself at the world's shortest escalator.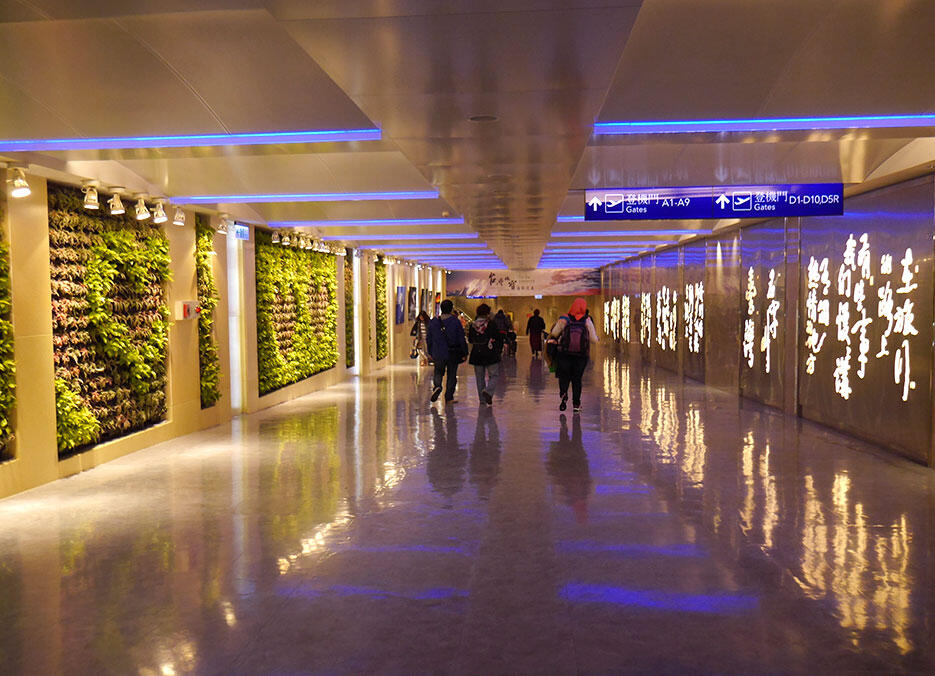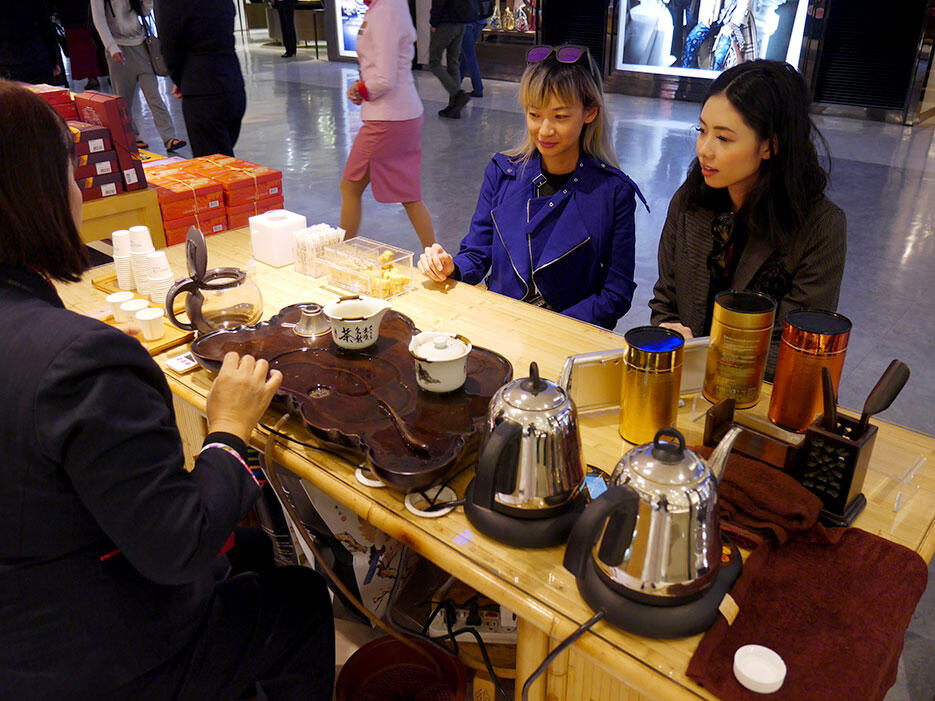 Olivia and i having some traditional tea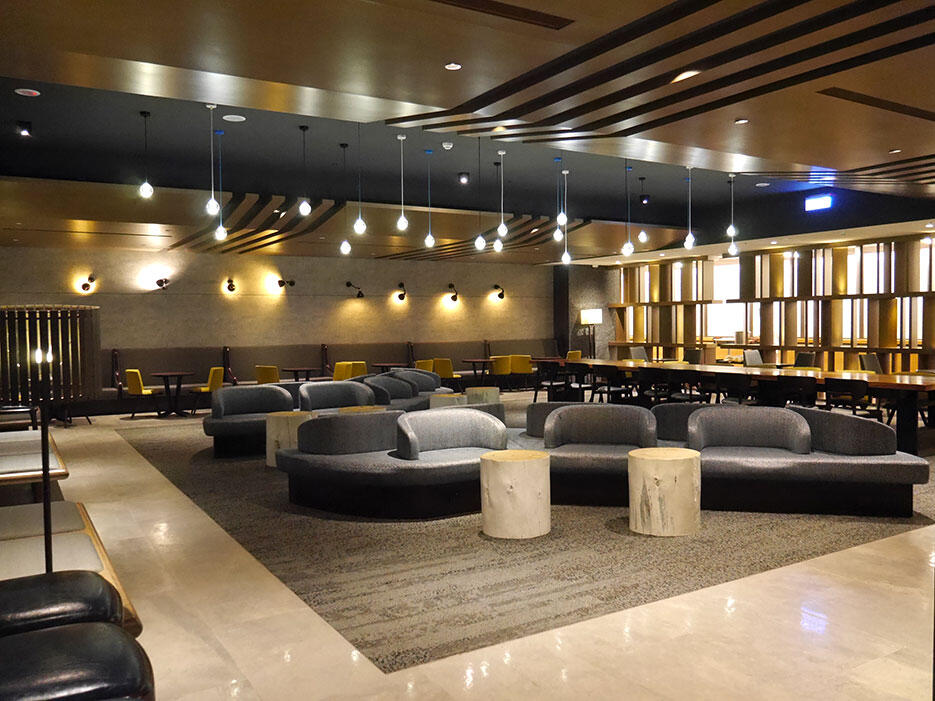 Fancy lounge area, that's free!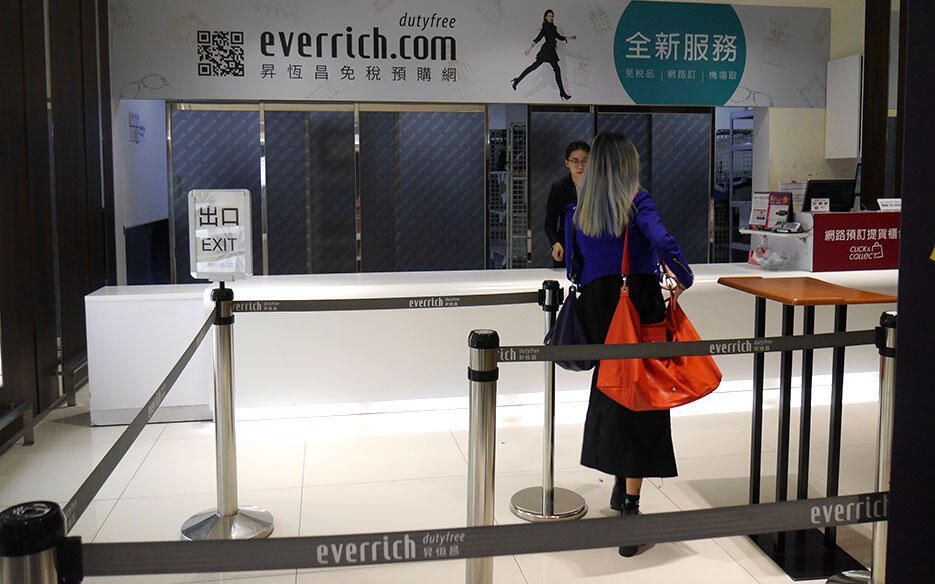 Luckily there was no queue that early in the morning to pick up duty free goodies at the Ever Rich counter!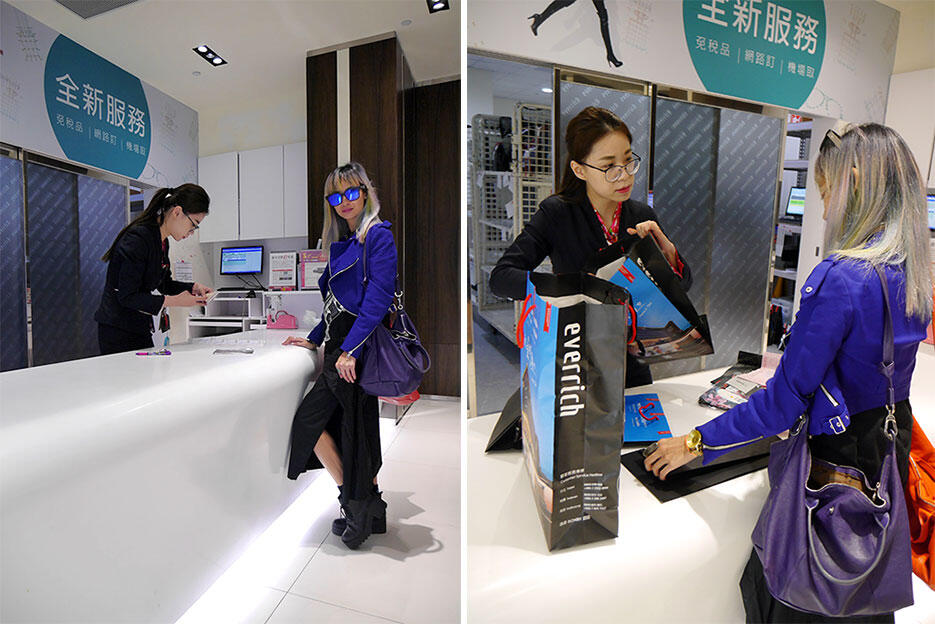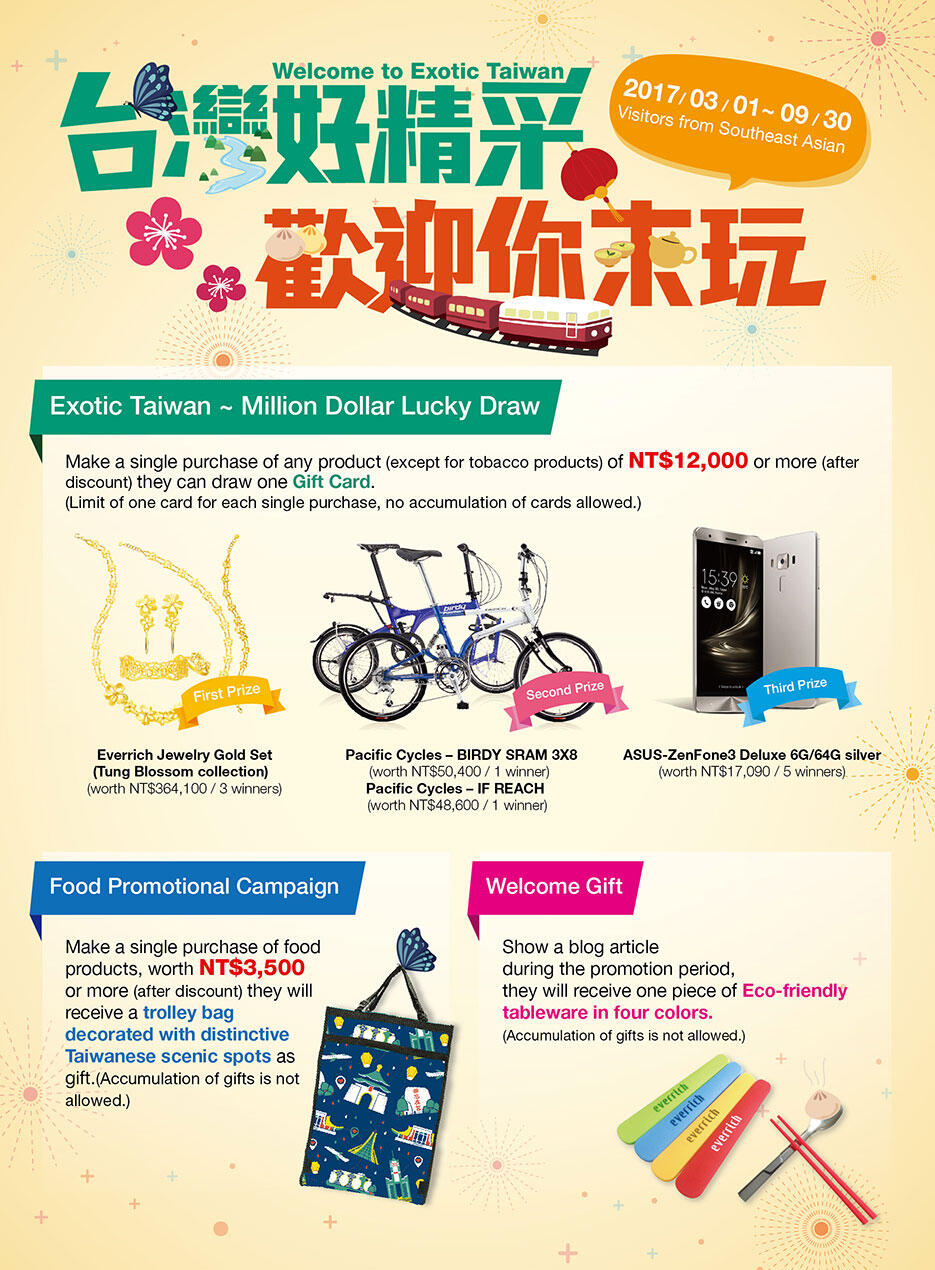 Ever Rich is having a promotional campaign till 30th September 2017 for Southeast Asian tourists only!
Welcome Gift
Redeem one set of eco-friendly tableware for free!
Just show this blogpost (or my #Taiwanderland IG posts) to the staff in the Ever Rich Taipei downtown shop (4th floor, service counter) to redeem the gift and other promotions.

Lucky Draw
During the campaign period, make a single purchase of any product (except tobacco) of NT$ 12,000 and above, to receive one gift card to participate in the lucky draw.
Lucky draw prizes include: Gold jewelry set, Bicycles, ASUS ZenFone3 Deluxe and many more.
Taiwan Snack Promotional Campaign
During the campaign period, making a single purchase of food products, worth NT$ 3,500 or more, and receive a trolley bag for free.
FB: facebook.com/everrich.dutyfreeshop
+ + +
This trip was sponsored by Ever Rich x Lion Travel