Two weeks ago i was on a regional bloggers' trip in Taiwan for Ever Rich.
Most people I know might already guess I'm more of a cocktail bar kinda girl than a tea salon one. Still, I'm up to try anything or immerse myself into unfamiliar territory because who knows, I might be all for it later on in life when my habits change.
During our fantastic (it really was so fantastic… I think back about it with happy sighs) trip in Taiwan, inserted into our itinerary was a visit to Chiao Tea Salon. Located within walking distance from YongKang Street, our entire troupe had just wiped out an 8-course lunch by a renowned Taiwanese chef (will be in another blogpost!) before having tea at Chiao.
Tea? I was stuffed. I was so full, I stopped talking to people in the group cos I needed all the energy I possessed to DIGEST.
The atmosphere inside Chiao was like stepping into a cute little dainty world where all one needed to care about was French acoustic folk and the art of pouring Taiwanese tea.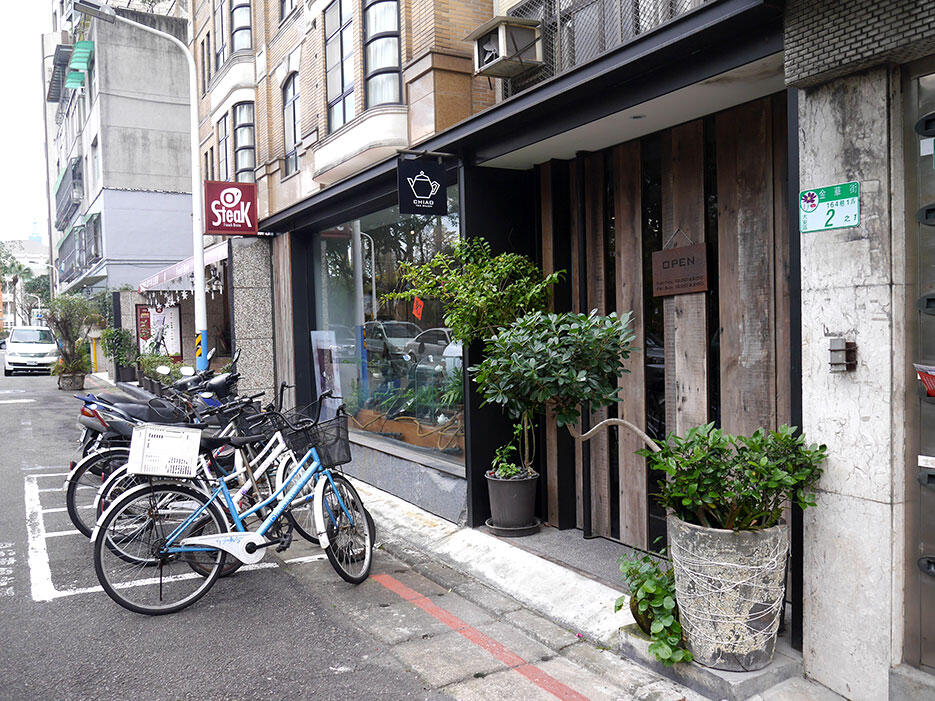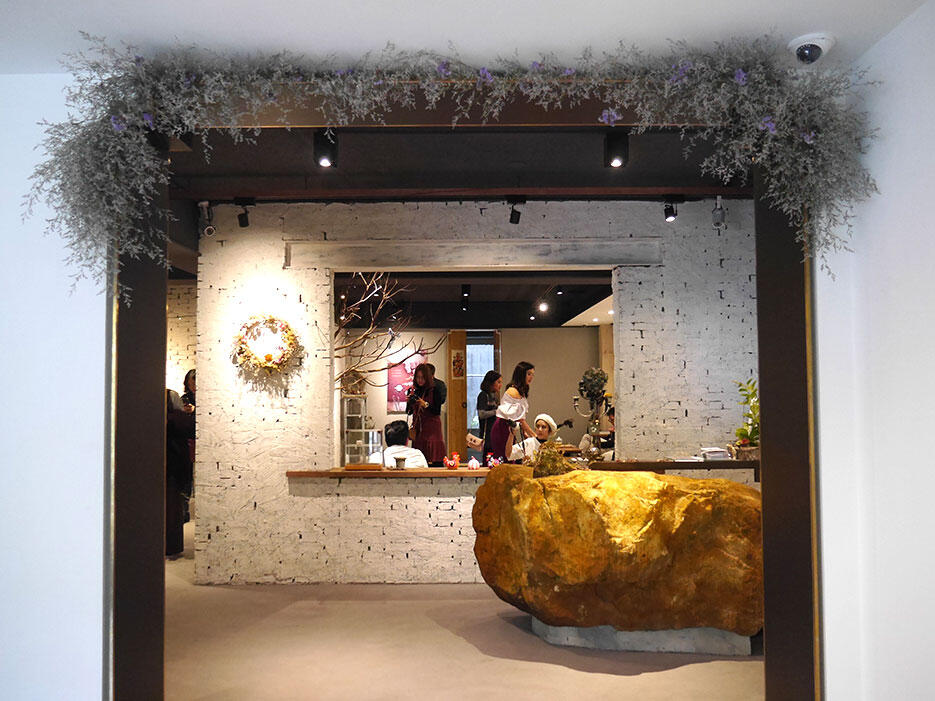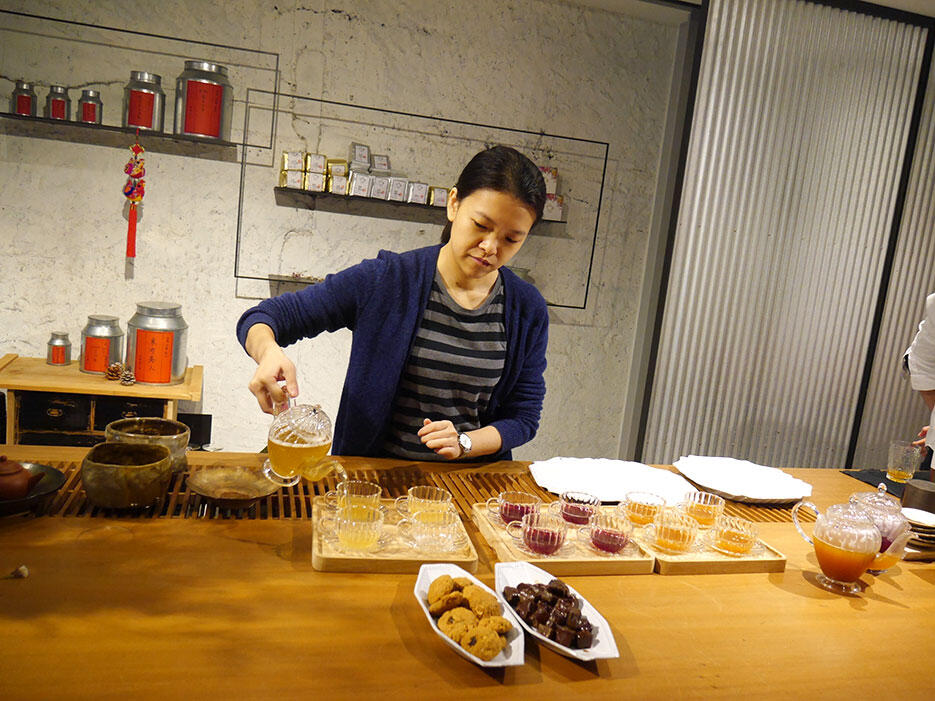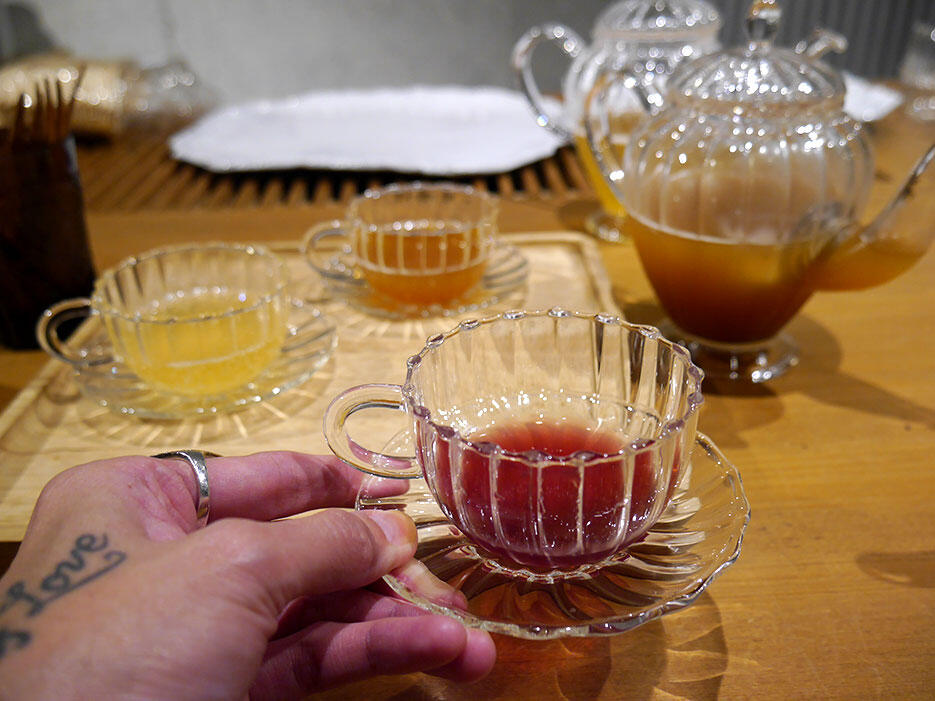 The ambiance was immaculate, carefully curated, and serene.
Nothing like how my breathing condition (to digest) was going at the moment.
In fact, upon looking back on arriving, all these pictures now seem like a blur to me cos I was just breezing through the motions as socially appropriately as I could.
A visual component that jolted me the most in that dozy moment were the beautiful tea cups used to serve our chilled fruit tea. I'm a keen observer and collector of all things sparkly and beautifully-cut, and these cups that defiantly glared sharp glints of light off themselves sparkled me back to life.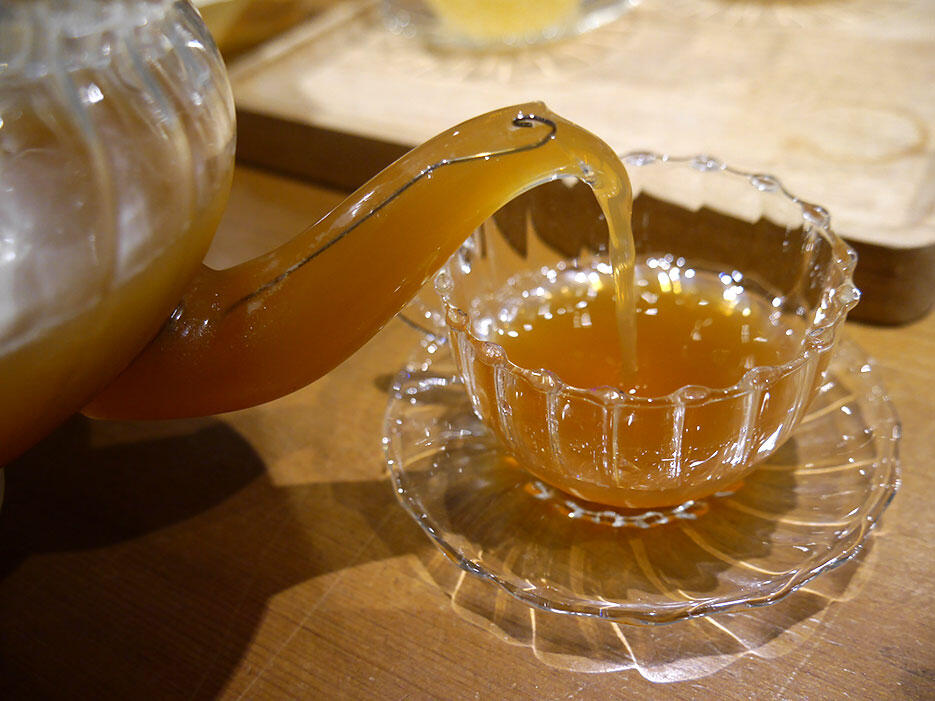 SO PRETTY! I WANT! Or at the very least, I want to move them around the surface of the table so the light glimmers more against it.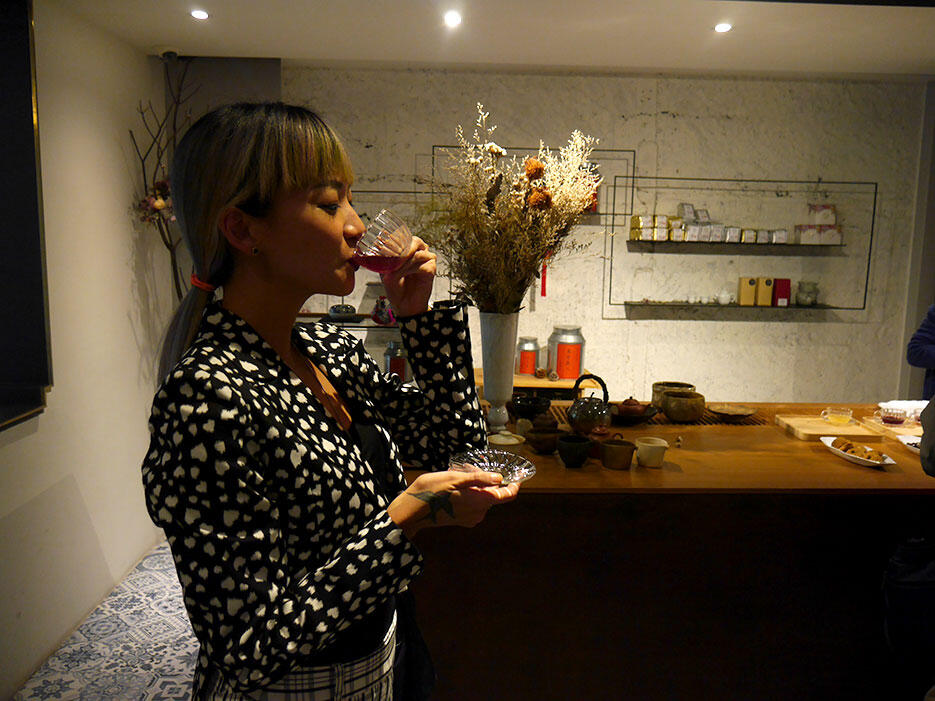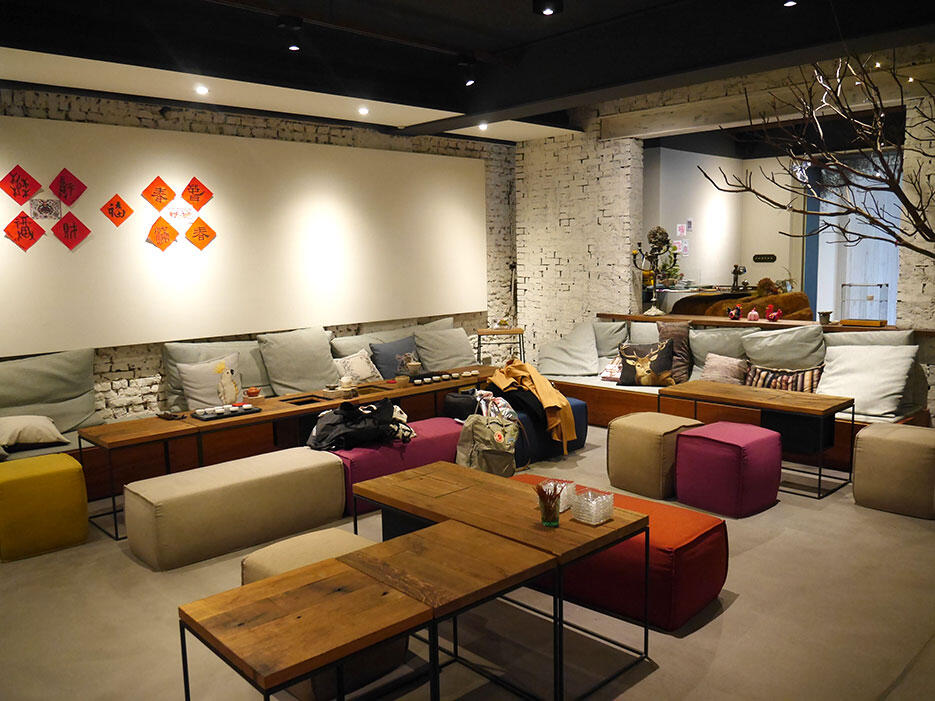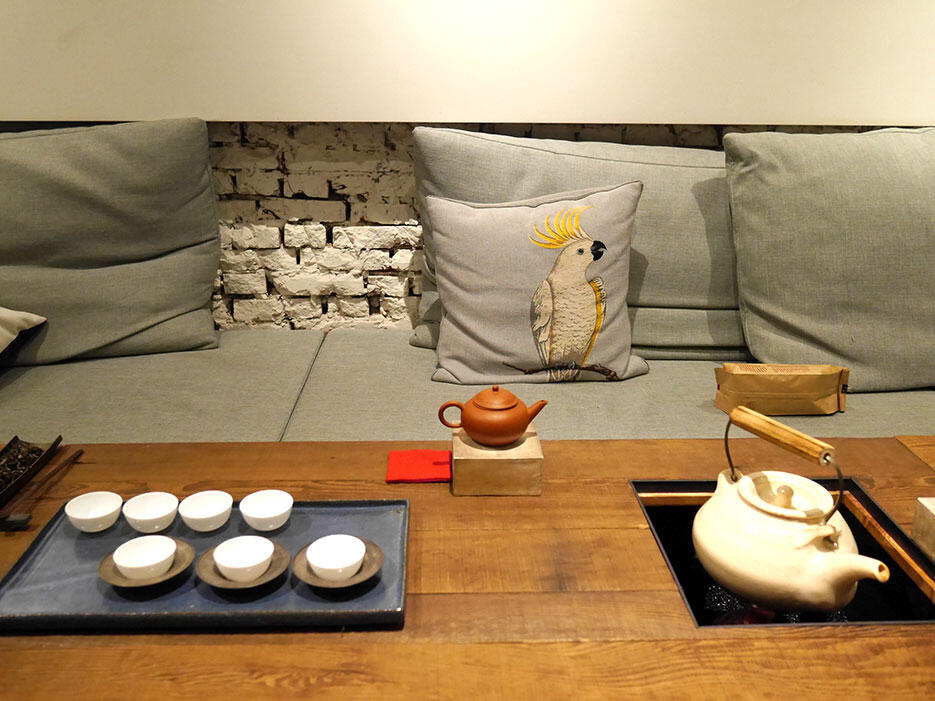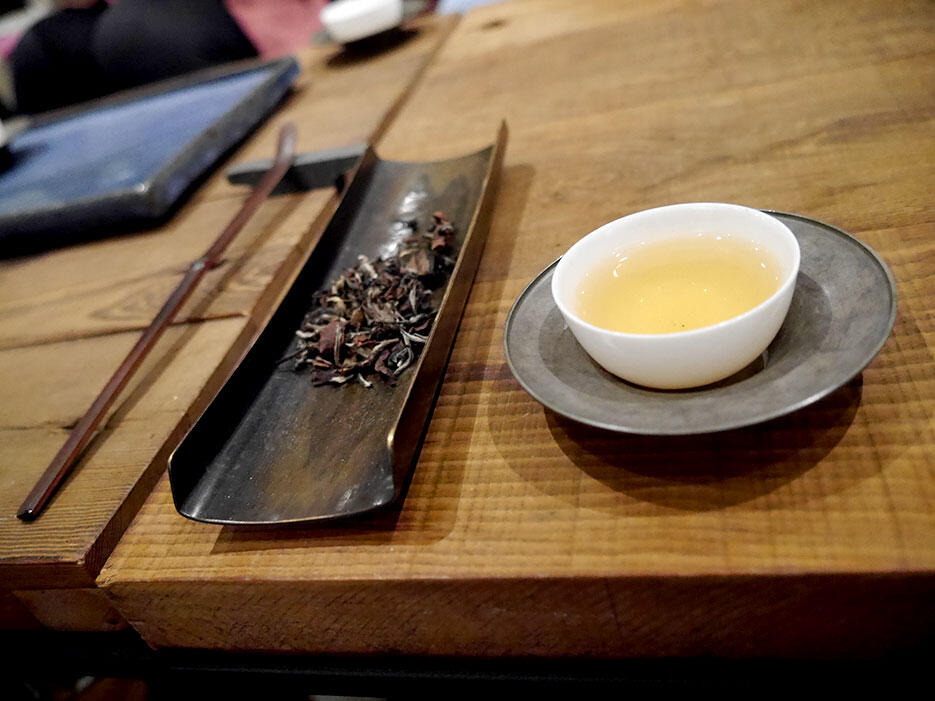 We all had a go at pouring tea after it was exemplified by the tea salon staff.
Two different types of tea were laid out for us to try – Oriental Beauty, and Oolong.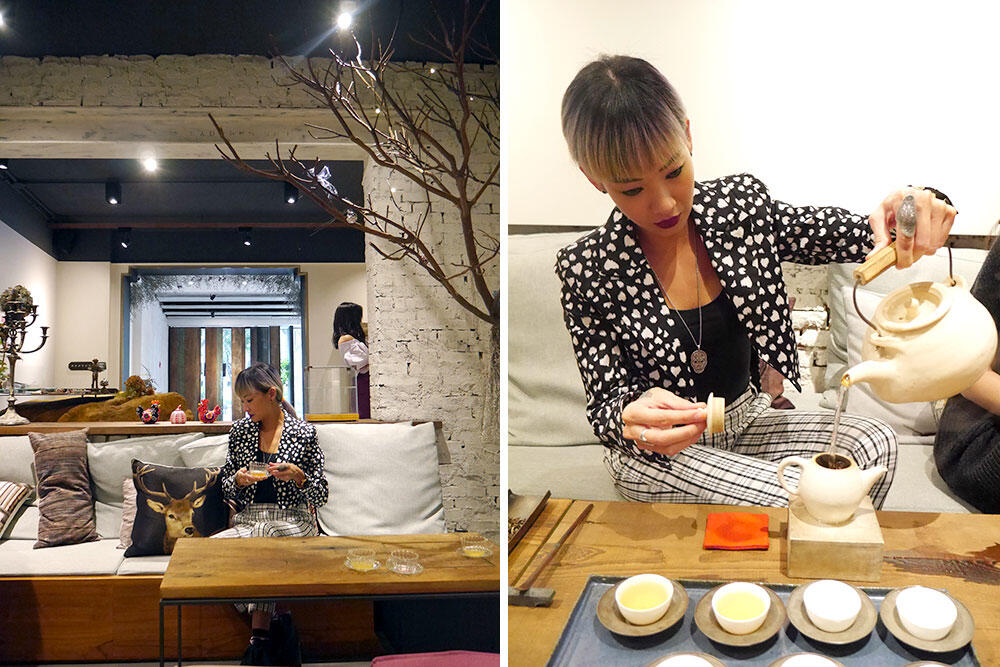 We had to pour hot water into the tiny tea cups to warm them up prior to steeping the tea in the pot, there was a specific order and division in which to pour the tea so that its strength was even between all the cups, seconds/minutes taken into account as to maximise on the right tea strength, were told that it was strongest at the 3rd time poured, and how not to leave any air at the top of the pot when steeping the tea.
All in all, tea seems to be a gentle-flowing elegant art form that must never be hurried, and may not be easily taken to by the impatient Arien.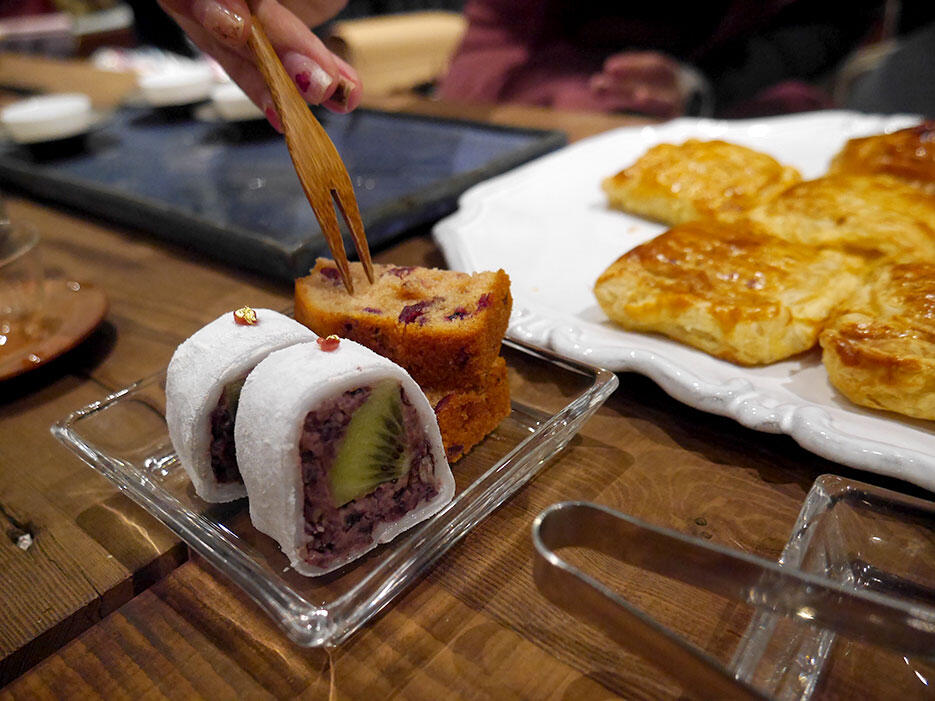 Chiao Tea Salon proffered us an array of mille-feuille pastry with sweet potato, raspberry cake, and mochi + kiwi wrapped with a thin dough. I was still so stuffed from lunch but felt it rude not to eat something so generously served to us, so tried every single one and did not regret it! I would have definitely eaten more if i was able to – they were each very delicious in their unique way.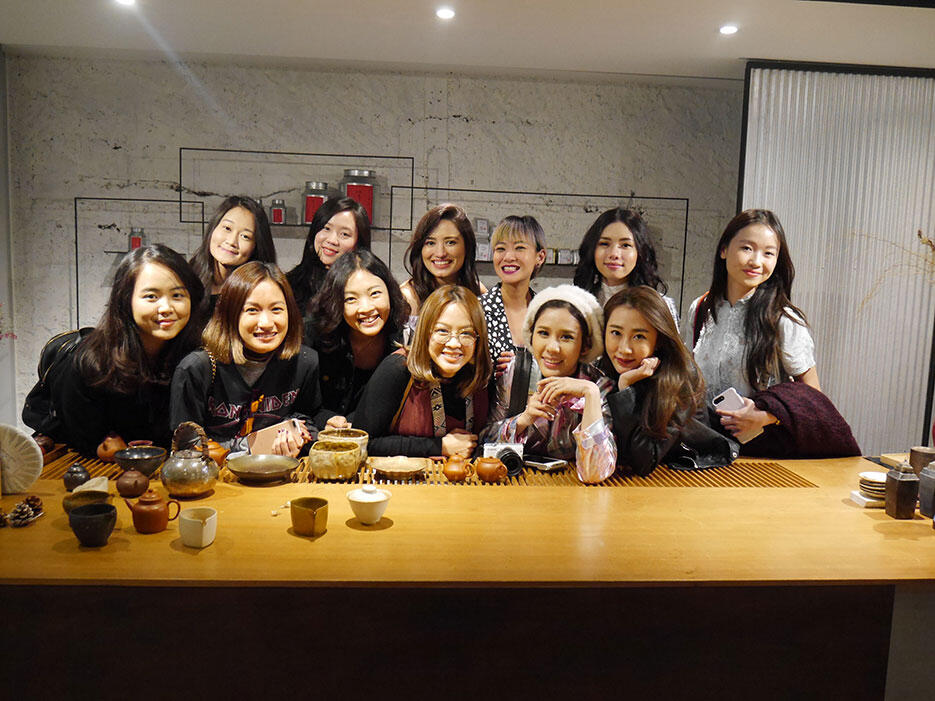 Top: first two girls on left from tea salon, Nicole, me, Olivia, Uli
Bottom: Marissa, Laureen, Mamo, Yina, Tuniez, Daphne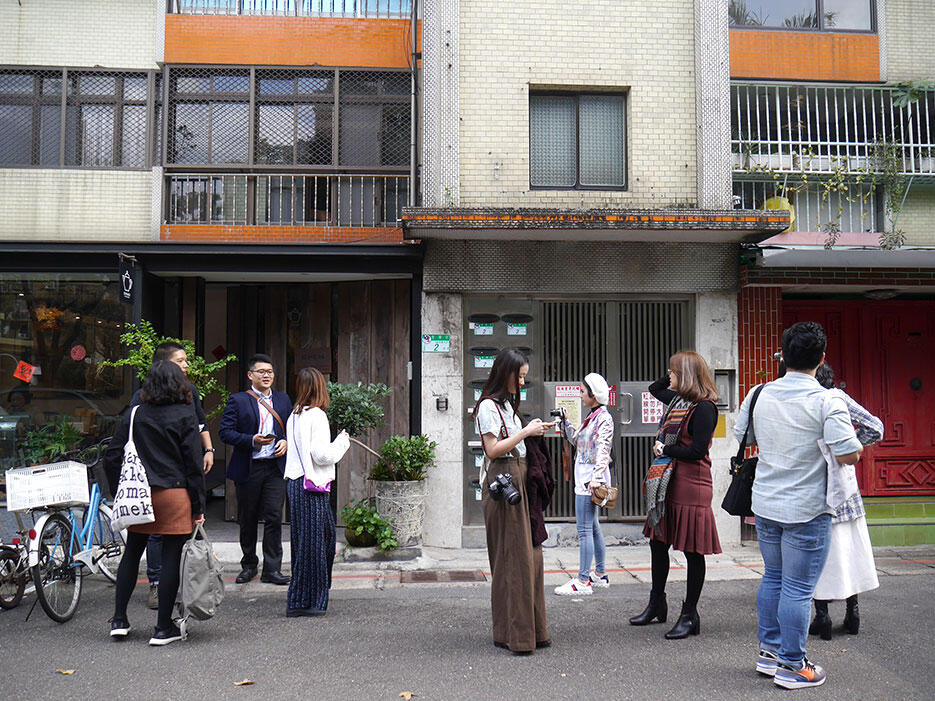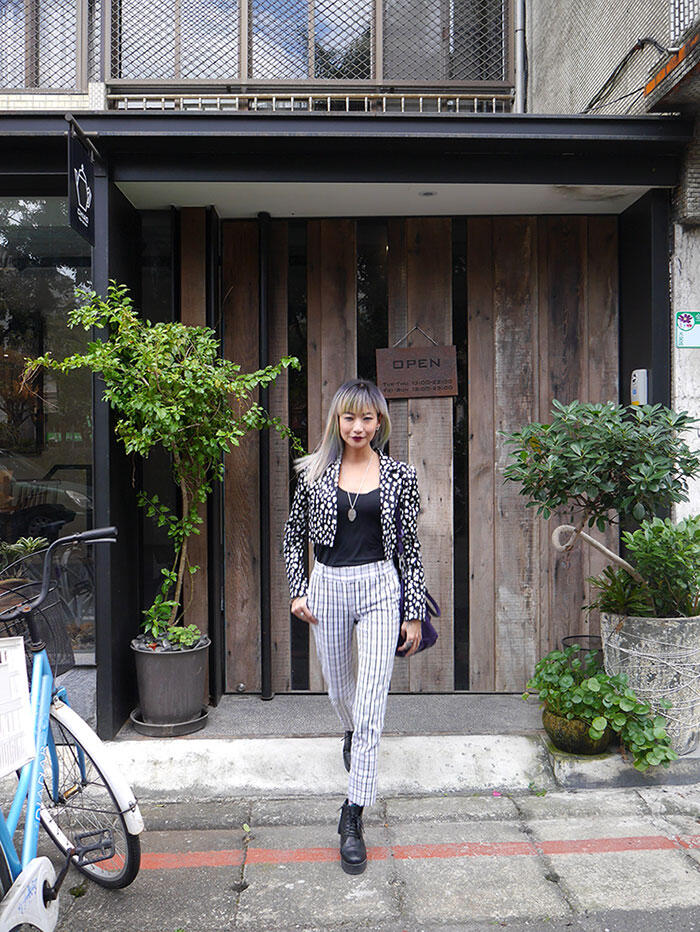 + + + + + +