Besides all the food i managed to devour in Tainan, i think we did a fair bit of sightseeing for 2 days!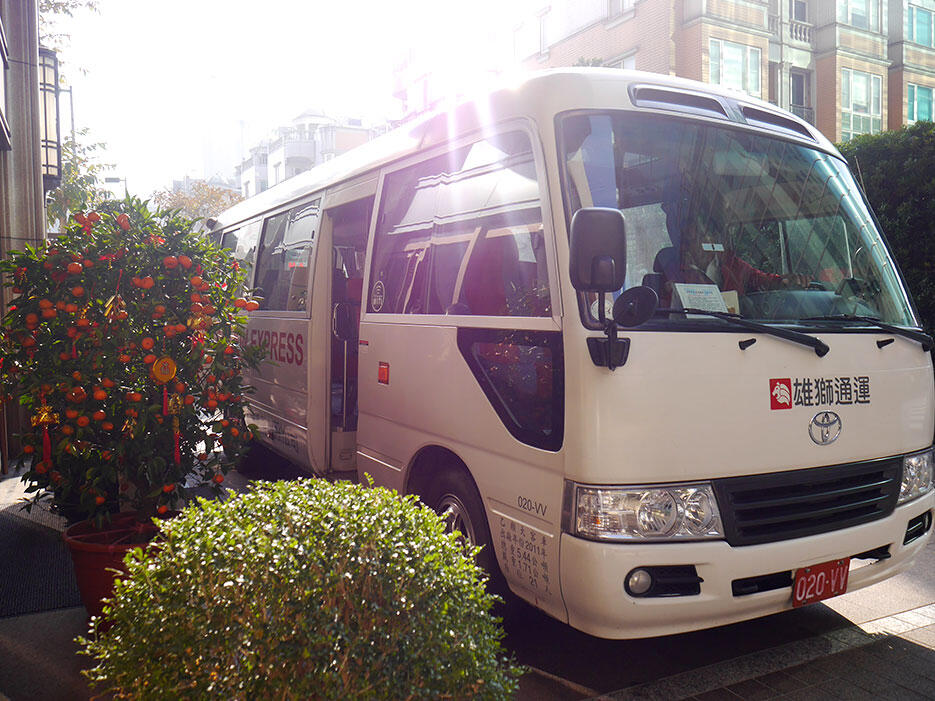 The Lion Travel van that took us from our hotel in Taipei to the train station.
We were to ride the high speed rail train (THSR) from Taipei-Tainan which would take us 2 hours and costs about RM120.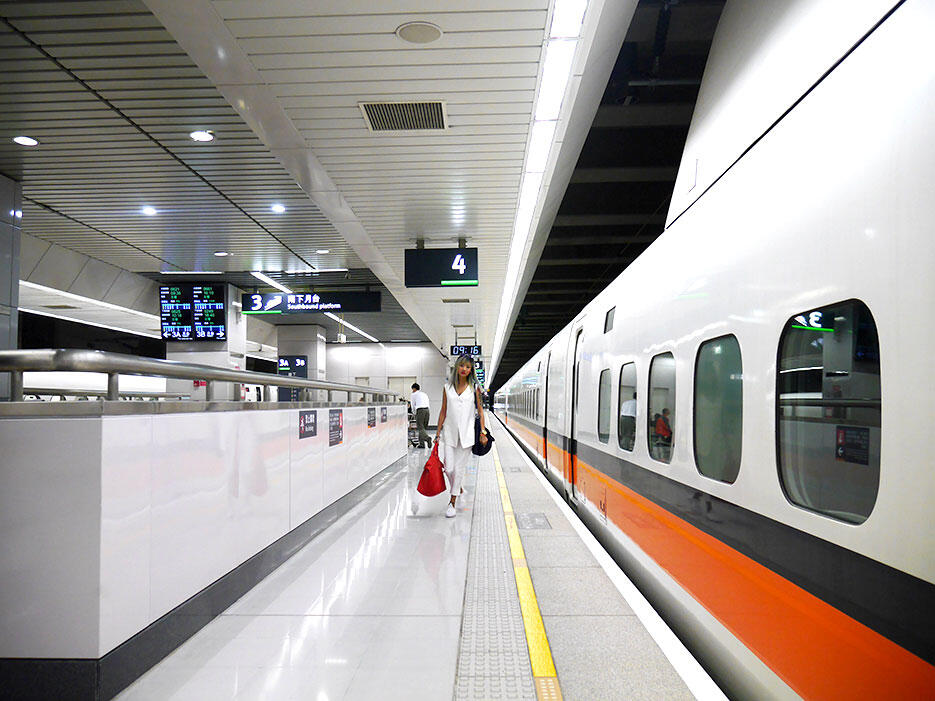 Don't i just blend into the train station and the train itself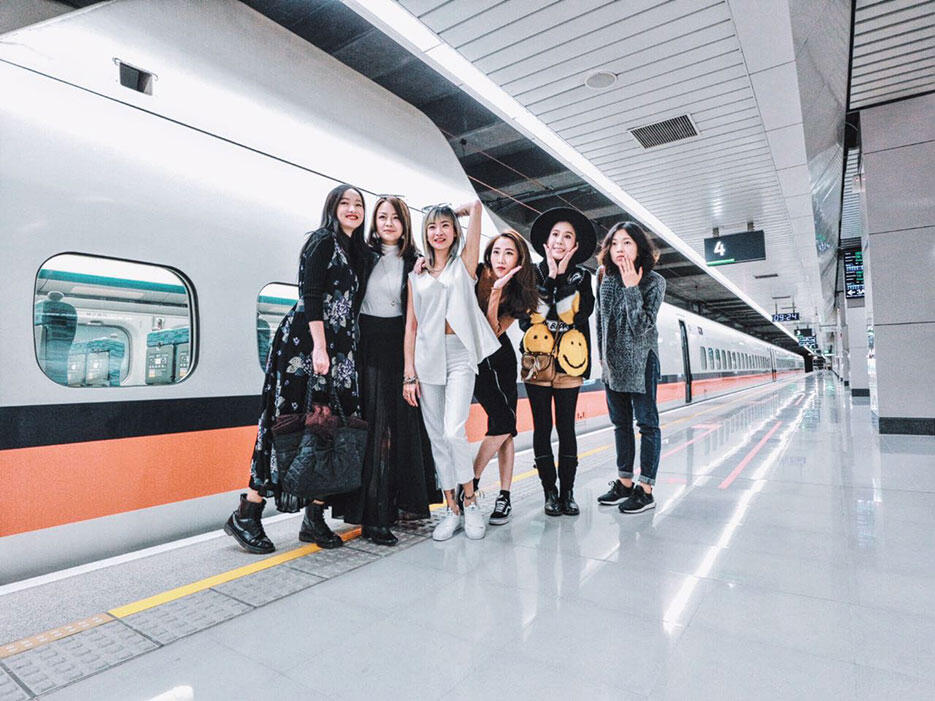 Uli and Yina from Singapore, me and Daphne from KL, and Tuniez and Mamo from Bangkok.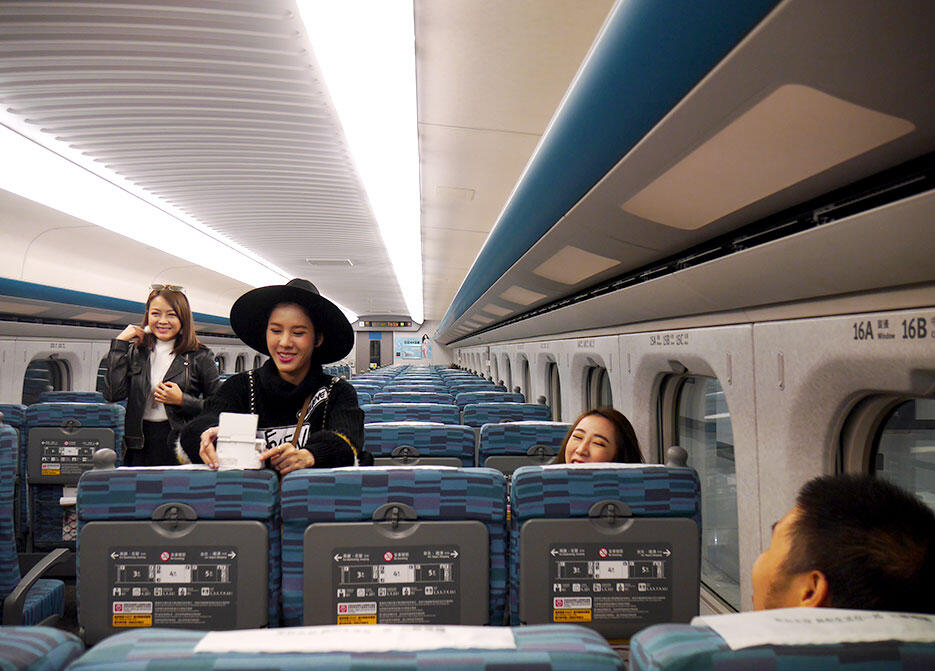 All chirpy and happy in the morning! By the end of the day we are the opposite of this… all dead tired from sightseeing haha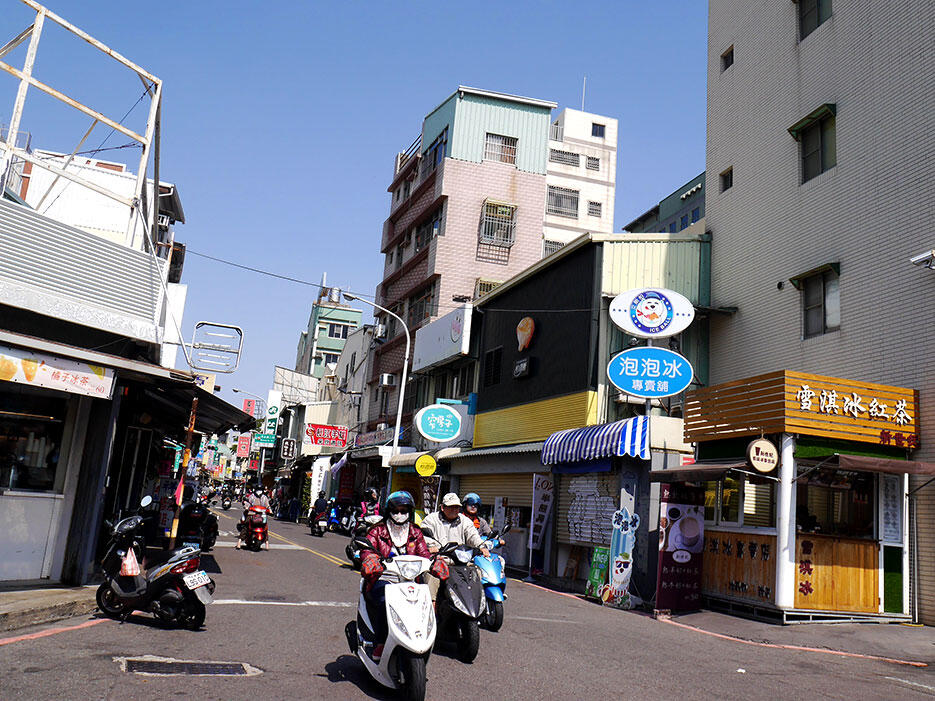 Arrived in Tainan, where first thing we did was walk out to find food!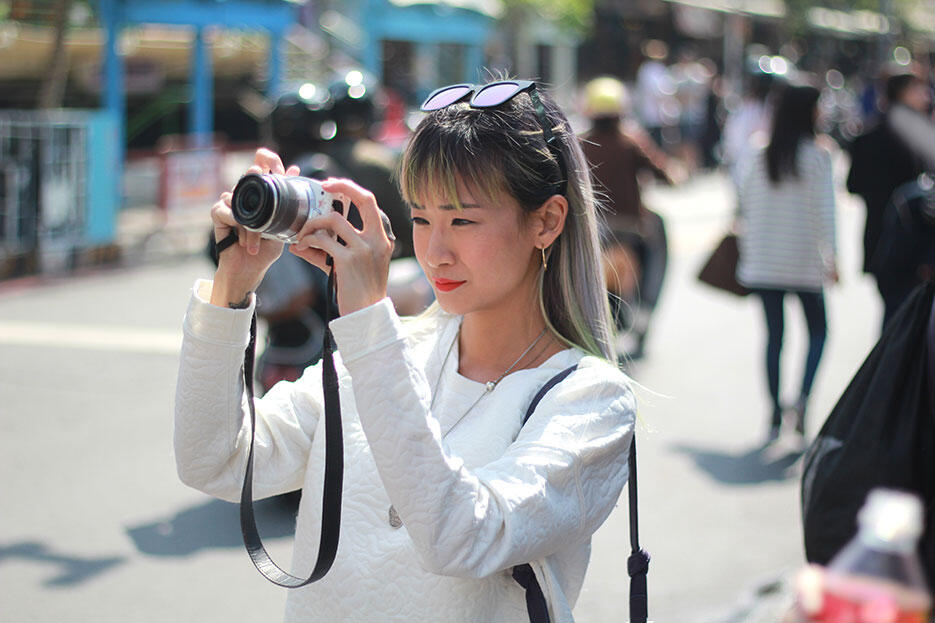 Pic by Chanun from Bangkok, krap khun ka!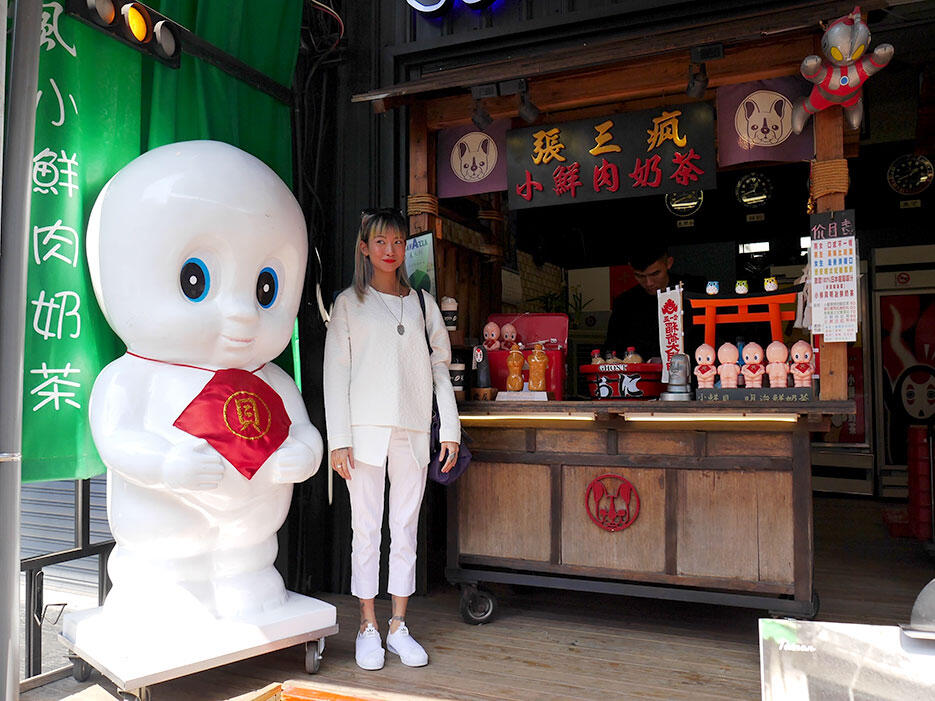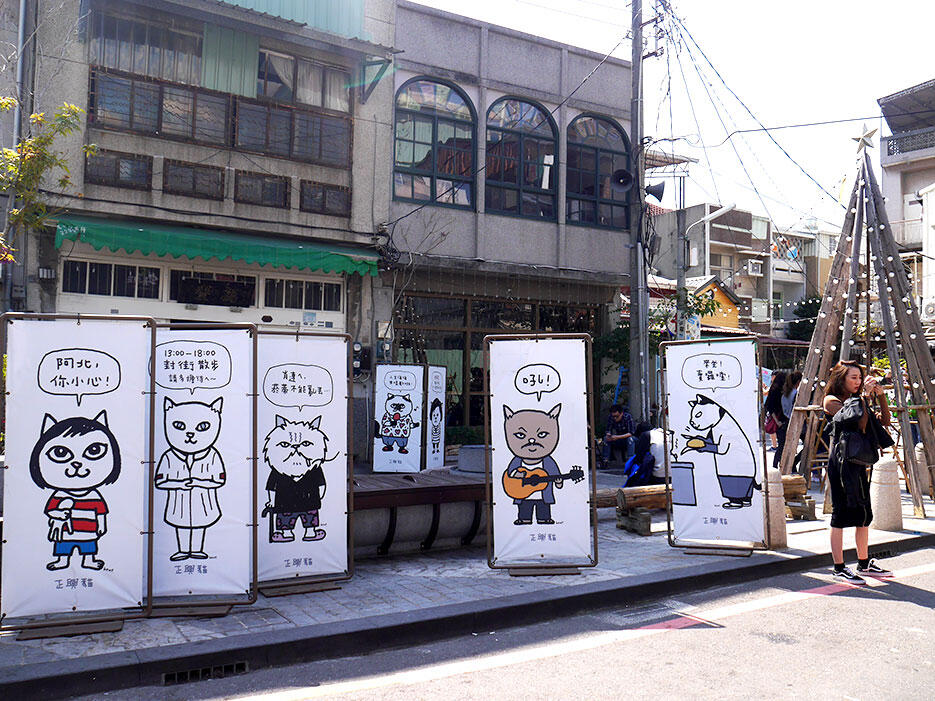 After lunch, we took the local bus to Fort Zeelandia, that's surrounded by dozens of gnarly banyan trees. The walls of the fort (pictured behind me, below) were made of bricks and a mixture of glutinous rice + ground oyster shell + syrup, because cement had yet to exist back then.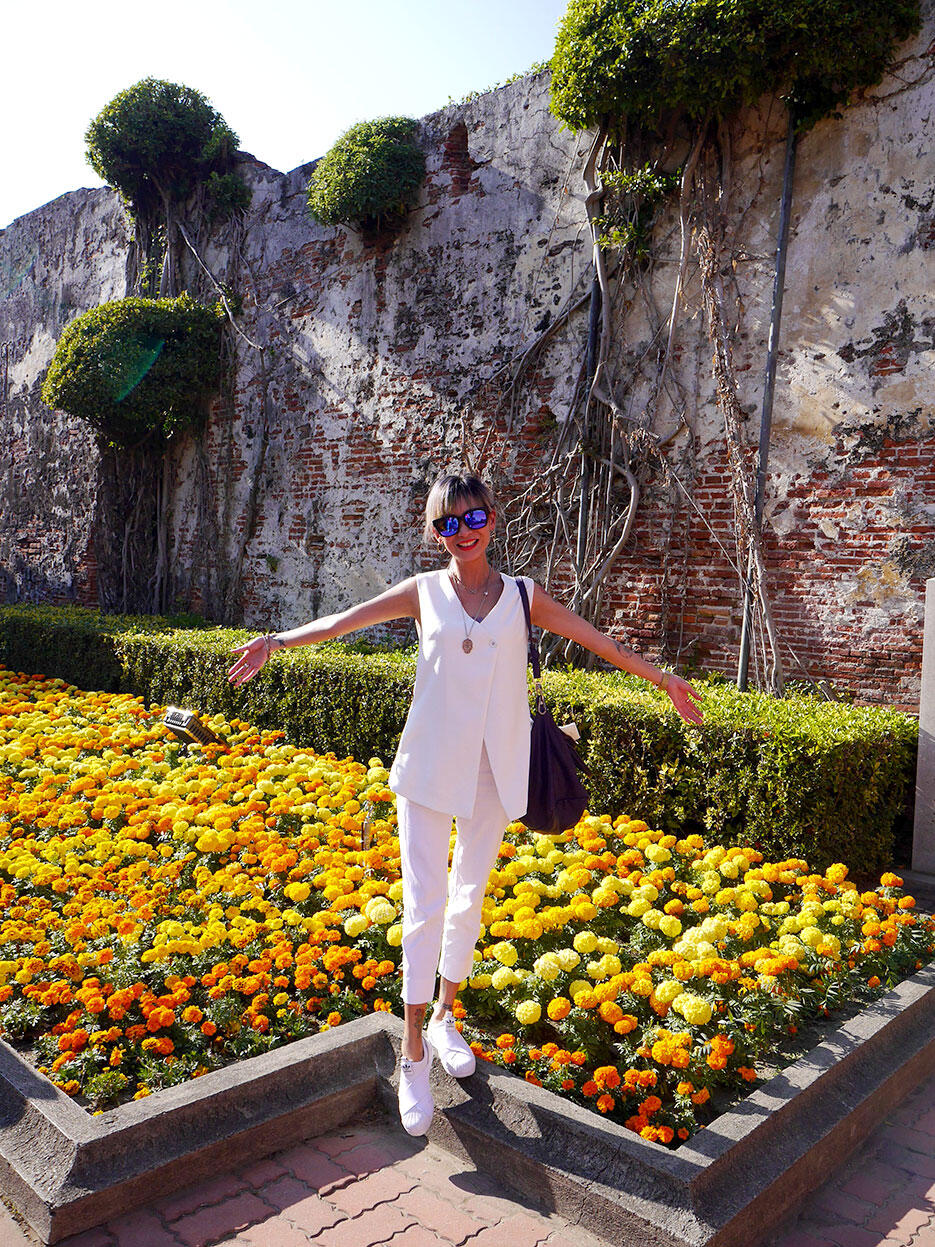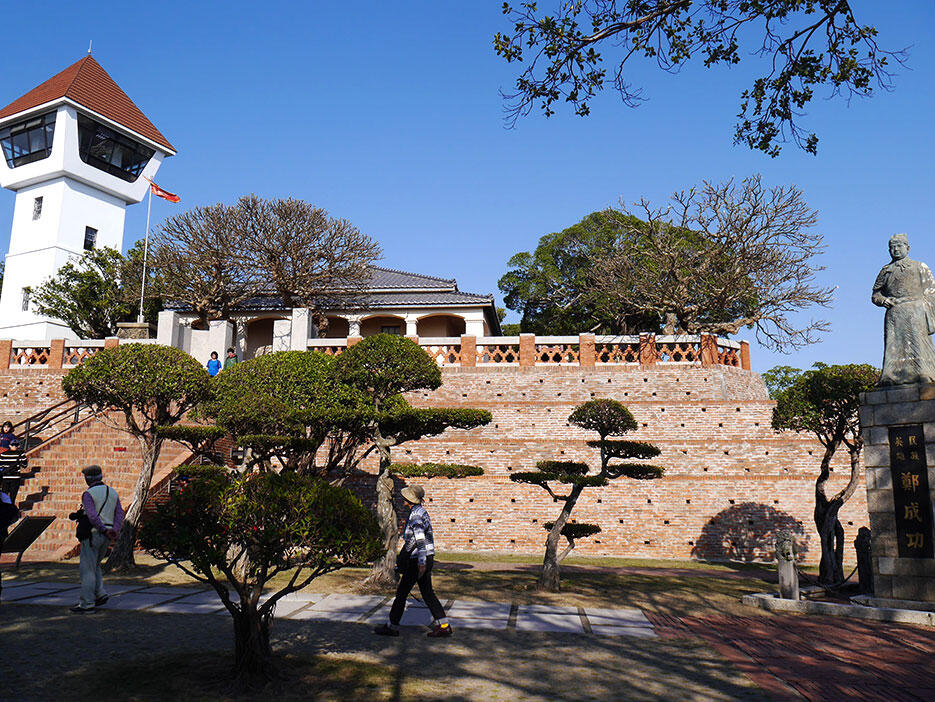 This fort was a lot prettier than i imagined! Most forts i've visited are rather dull, dusty and dreary (sorry but it's true!), this might have been the prettiest yet!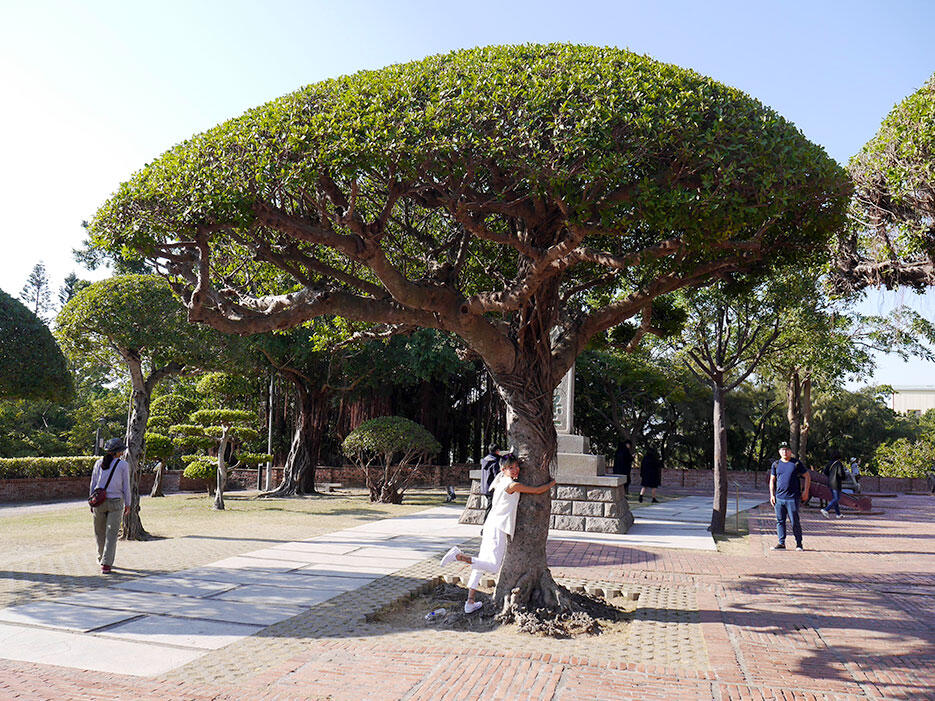 See a beautiful tree, hug it.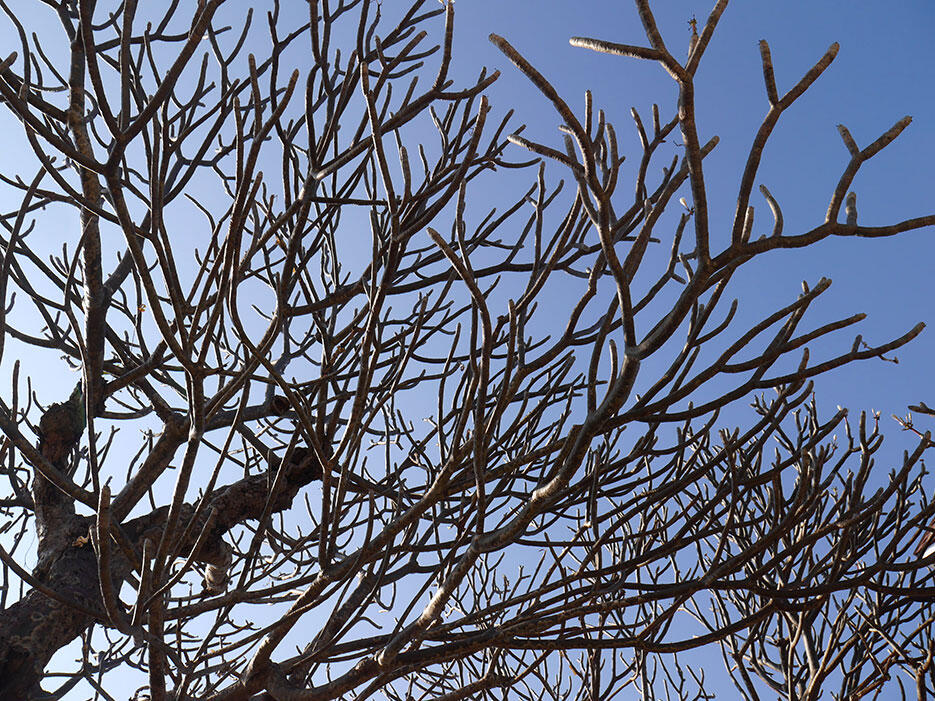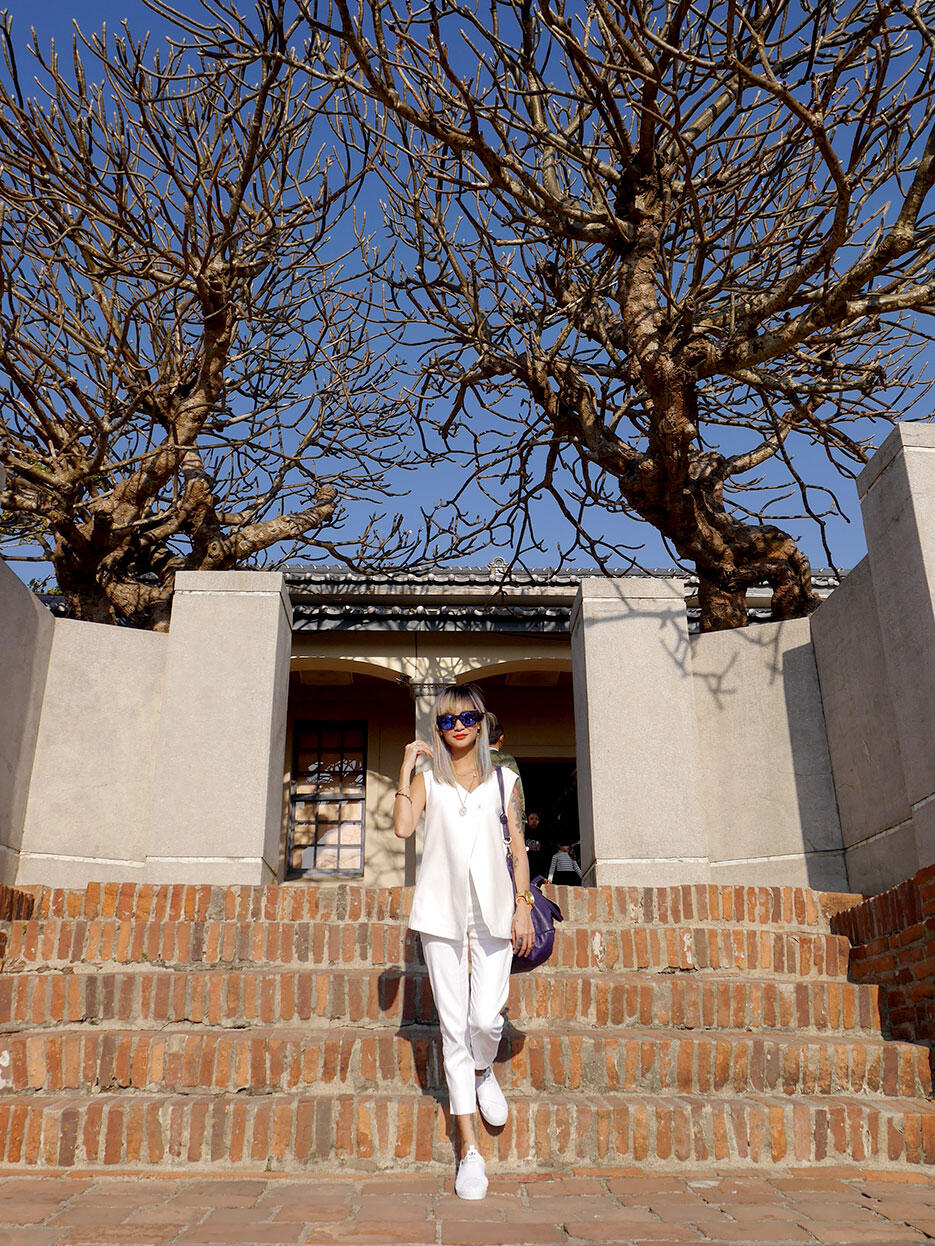 My white top is from JN by Jiuan Ng, i just noticed she's having a sale on her website now!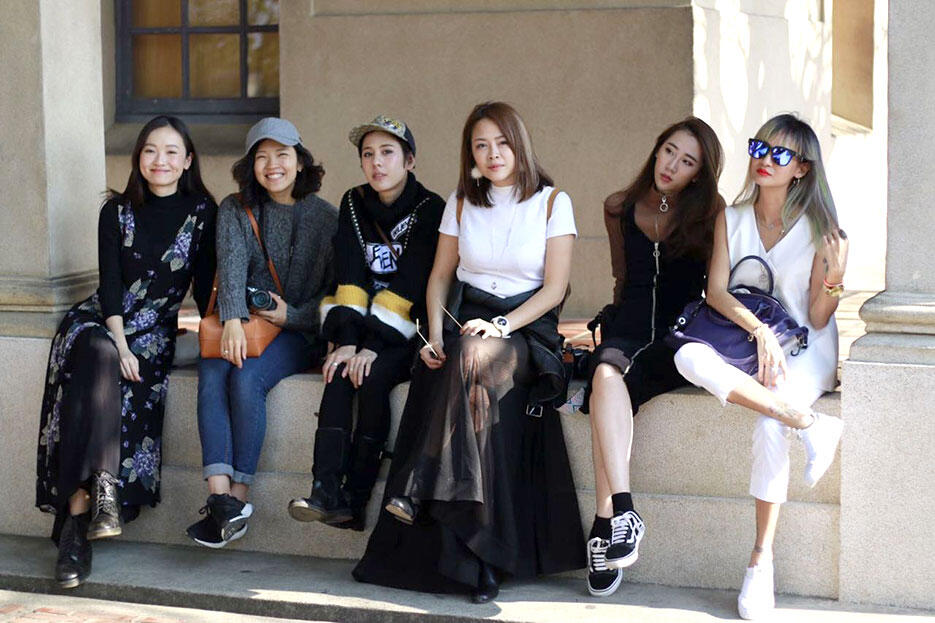 Uli, Mamo, Tuniez, Yina, Daphne and i
We were really just sitting there waiting for when we could leave cos we'd taken all the pix we wanted.
We wandered into the Fort Zeelandia Museum too, where i saw old paintings of deer tended to by people in Taiwan a long time ago. I was bitterly told that Taiwan used to have scores of sweet deer… till the Dutch came, killed them all and sold the skins to the Japanese 0_o  Now there is not a single deer left 🙁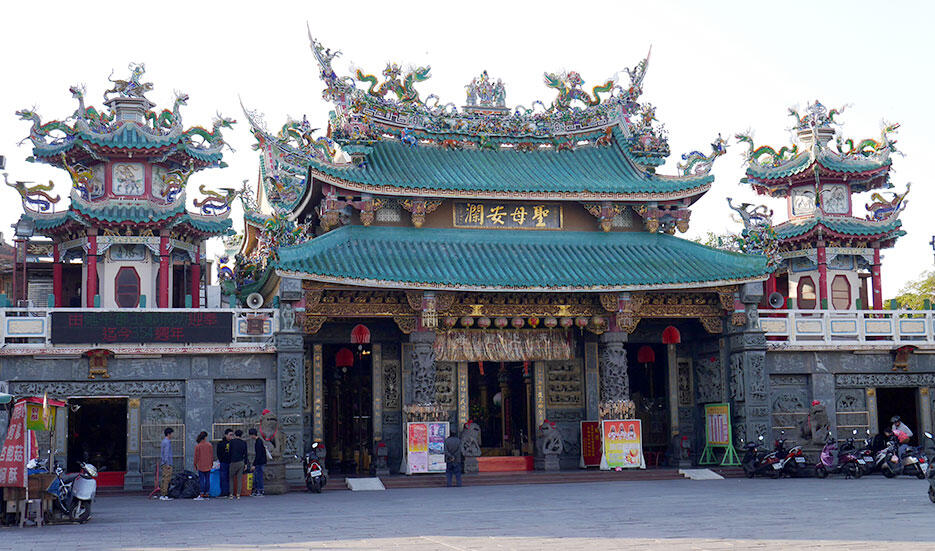 There's a temple outside the fort, where those successful to land on Taiwanese soil would seek refuge. Back in the day, when people emigrated illegally from China, they would brave the dangerous journey by boat to Taiwan. Statistics are that out of 10 boats – 6 would sink, 3 would turn back, and 1 would survive the arduous journey. The things people did to survive / seek a better future… ??

Textures of Tainan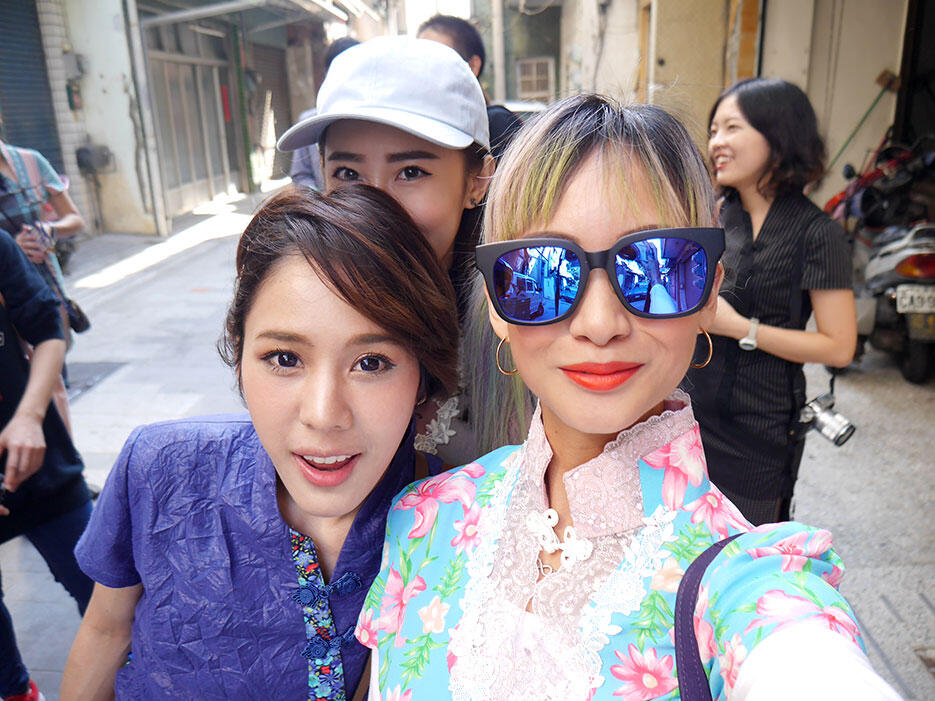 Tuniez, Daphne and i, when we borrowed traditional qipaos from Jia-Jia-at West Market Hotel for a walk to the market to snap pix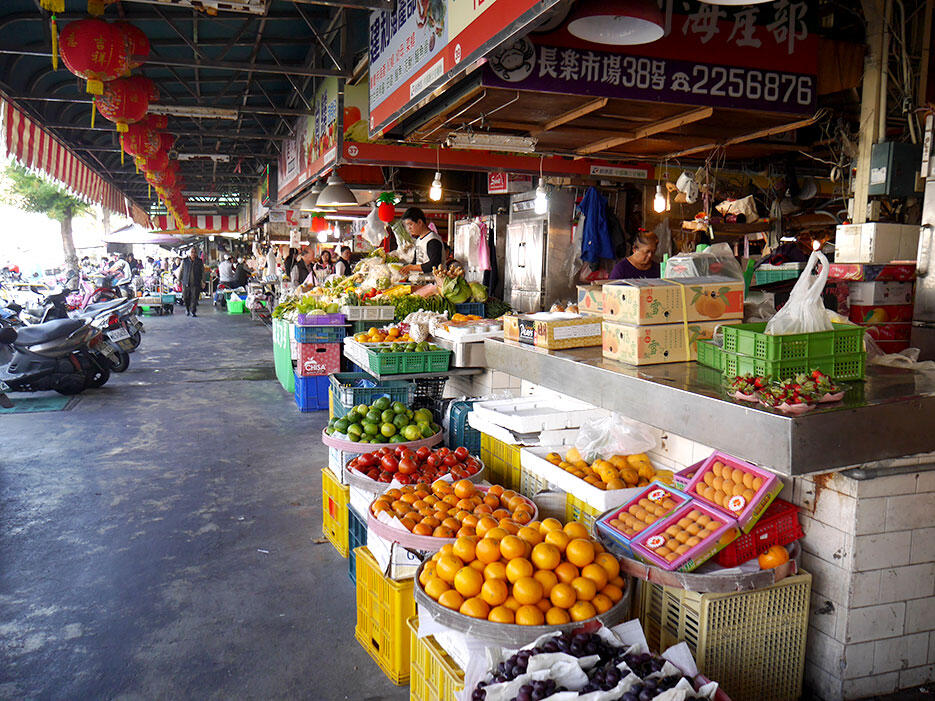 One corner of the Water Fairy Temple Market, which sells mostly raw produce.
Wherever there is a temple, there will be stalls set up by people around it, resulting in the birth of markets.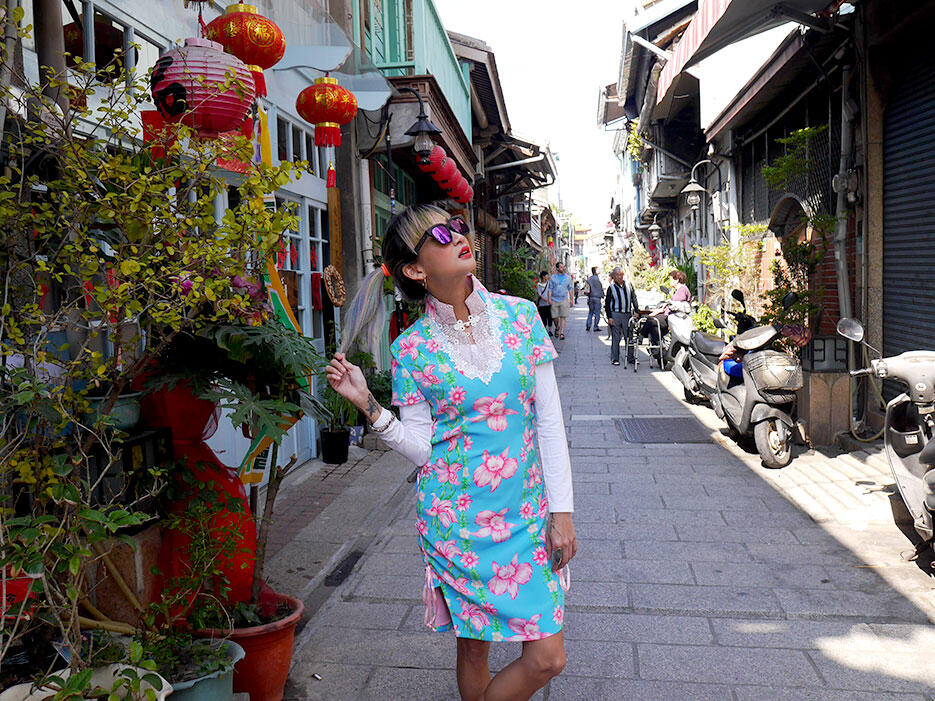 After this we had a cooking class at the hotel before heading for some shopping at Hayashi Department Store.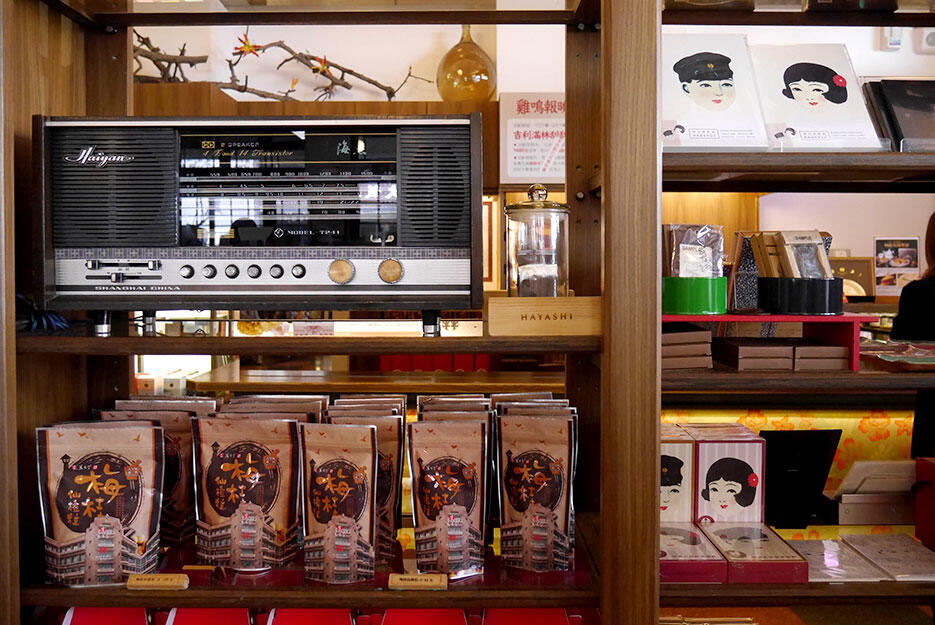 Hayashi Department Store is the oldest store in Tainan, since 1932. Located in the 'Ginza district of Tainan', this area was an important business district and symbol of Tainan's modernization at the time.
The building is commonly known as 'The 5-Storey House' and was built with concrete reinforced with steel, had modern layout and space, used advanced construction methods and had an elevator and other electrical equipment (all very progressive then). It was the first introduction of European ID to the area, where inside townspeople could purchase imported goods. On the rooftop is a Shintoist shrine, which is dedicated to the patron god of the store.
It was named a Municipal Heritage Site by the Tainan City Government in 1998, and in the past three years has been promoting and selling creative goods especially made by the people of Taiwan.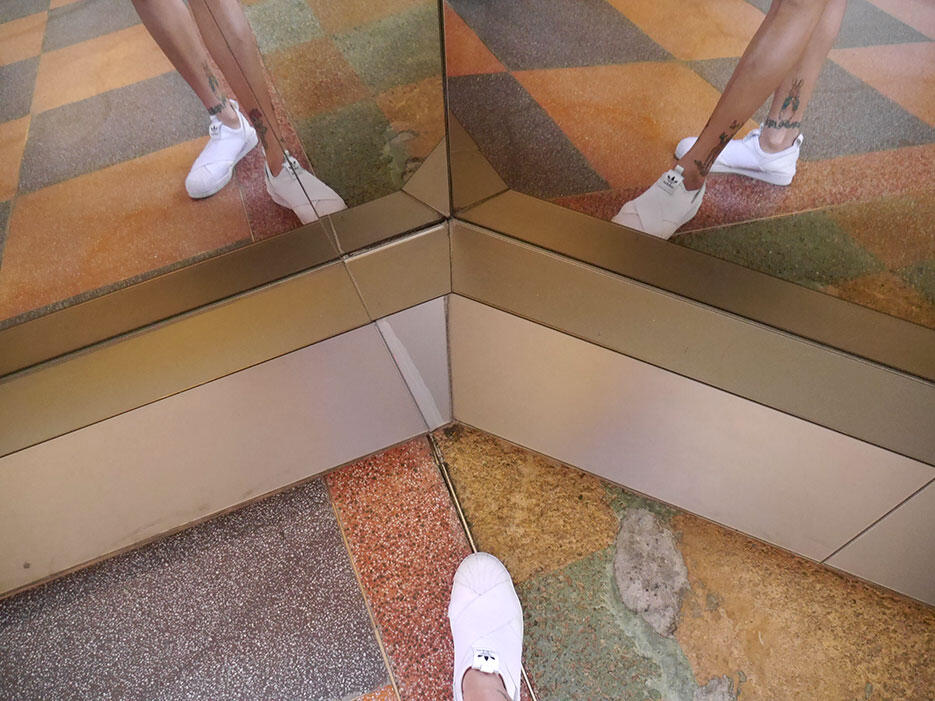 The terrazo floors in the store consist of a hard + smooth terrazo floor, and a soft and more flexible one. The orange and gray floors were made with traditional methods to be resistant to time and fire. Containing wood chips and resin, they were technologically very advanced at the time, giving more historical importance to the architecture of the structure.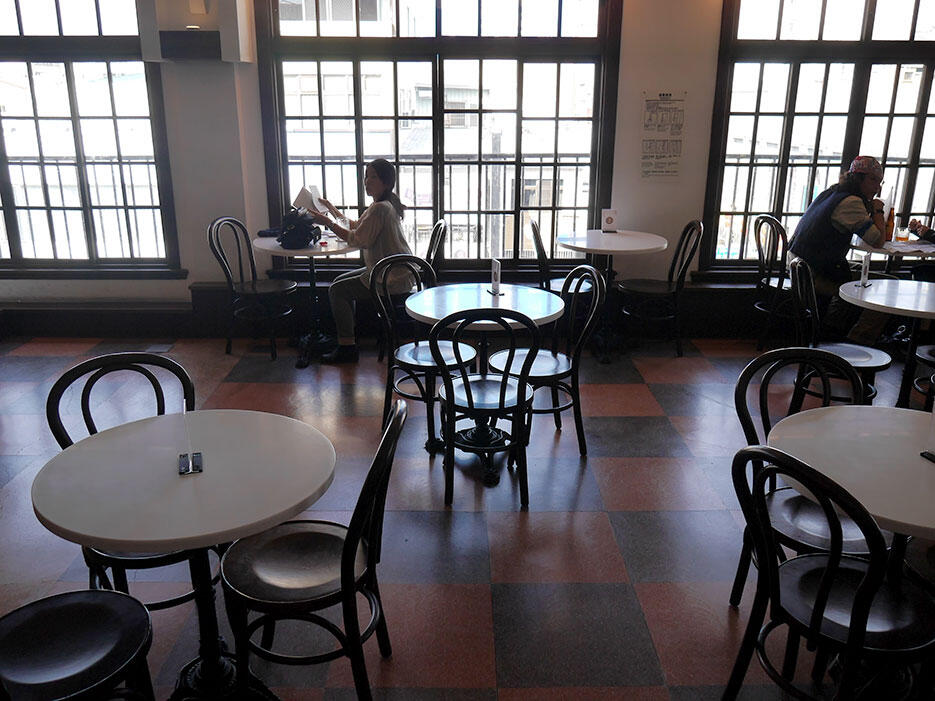 Cafe on the 4th floor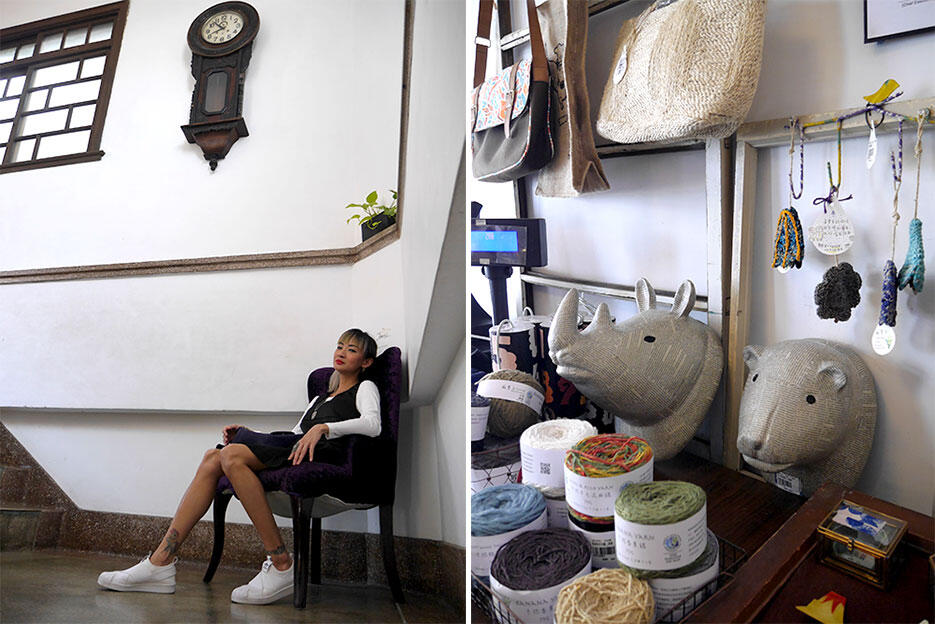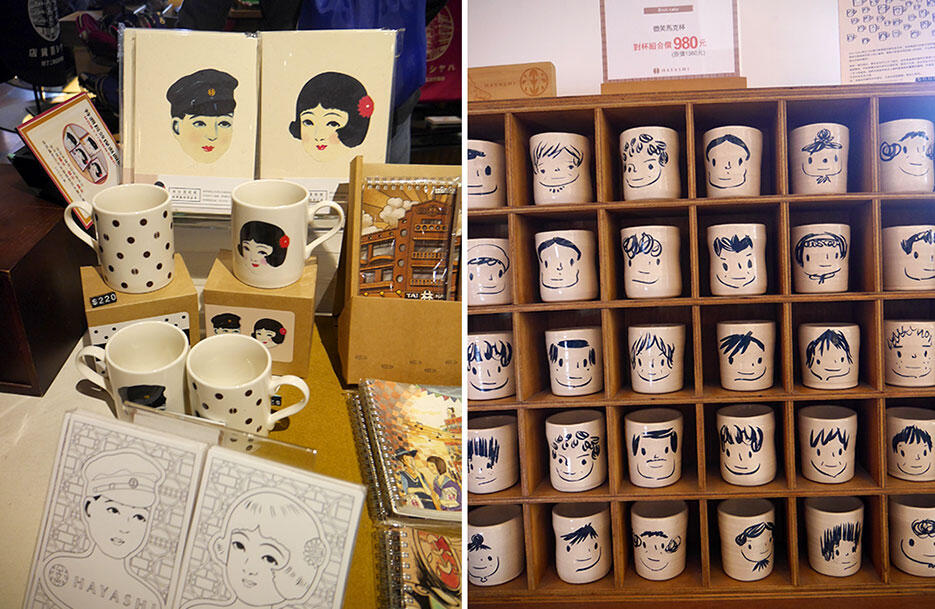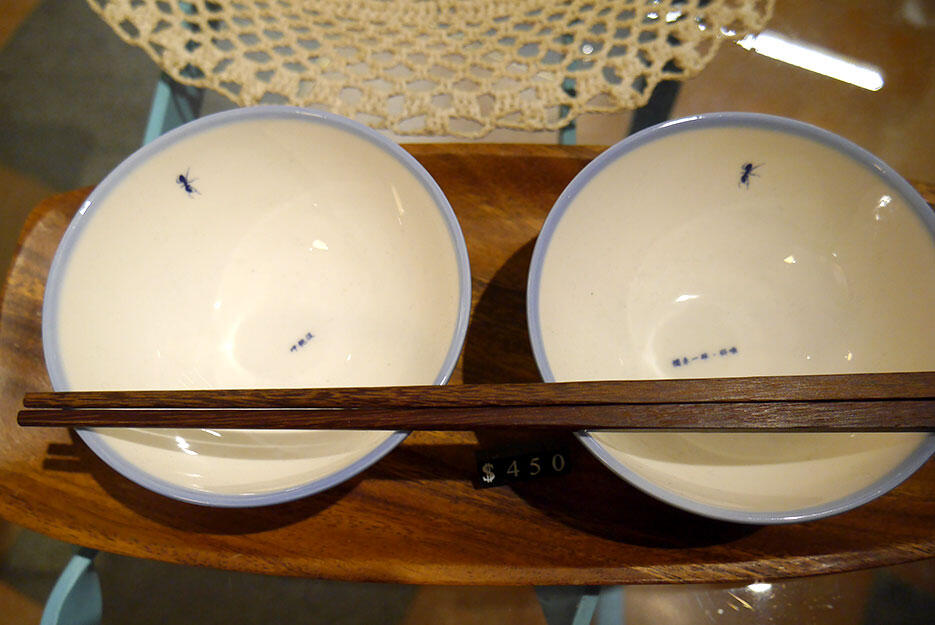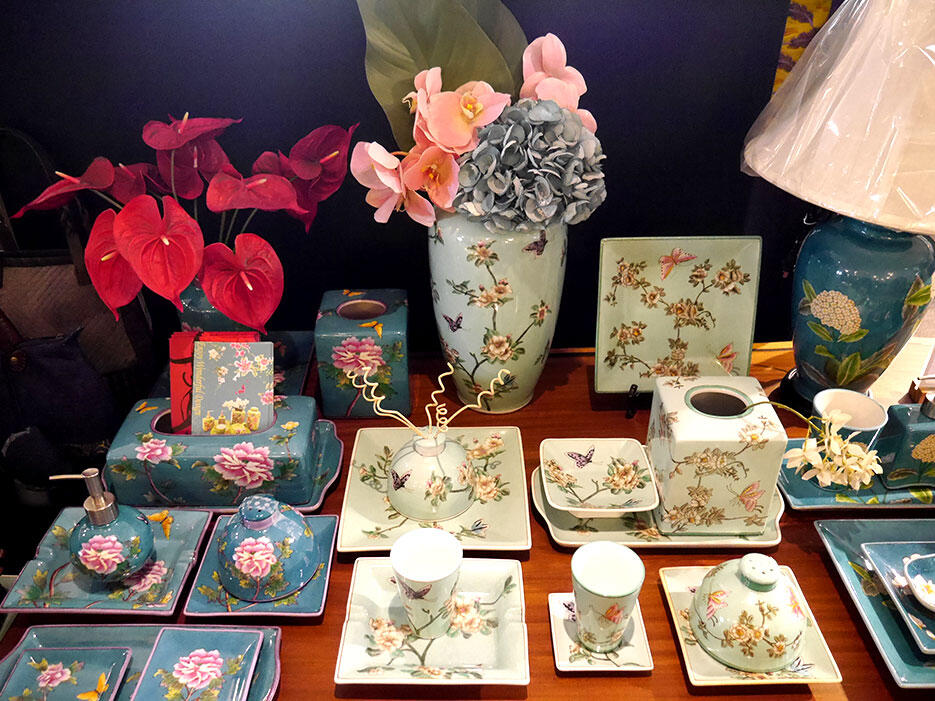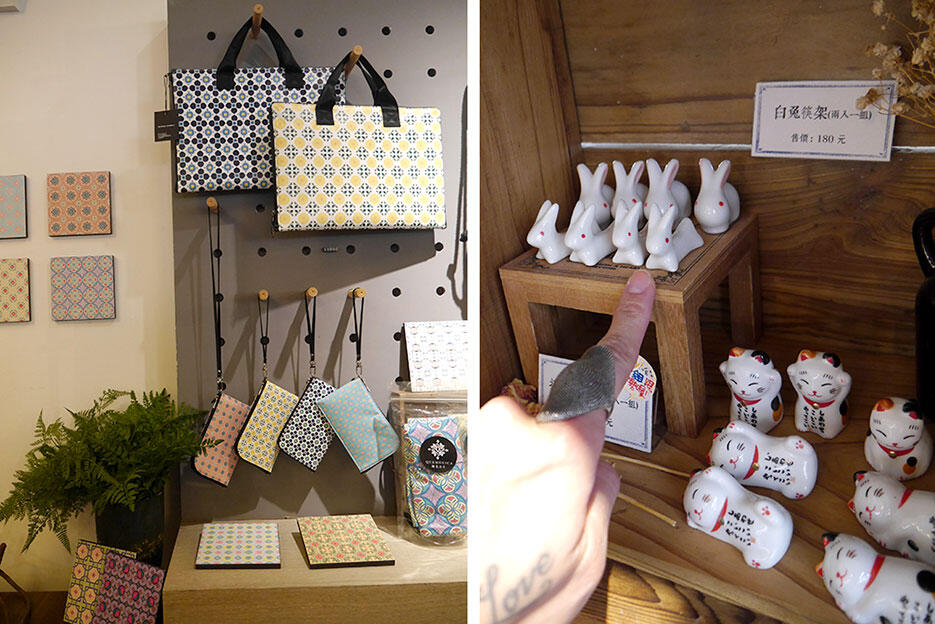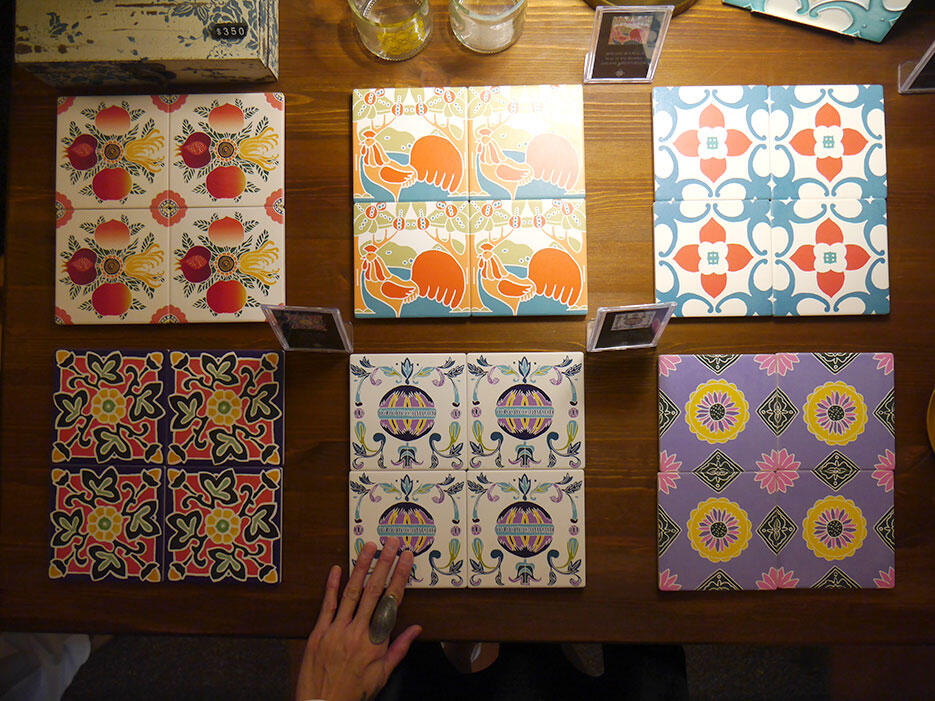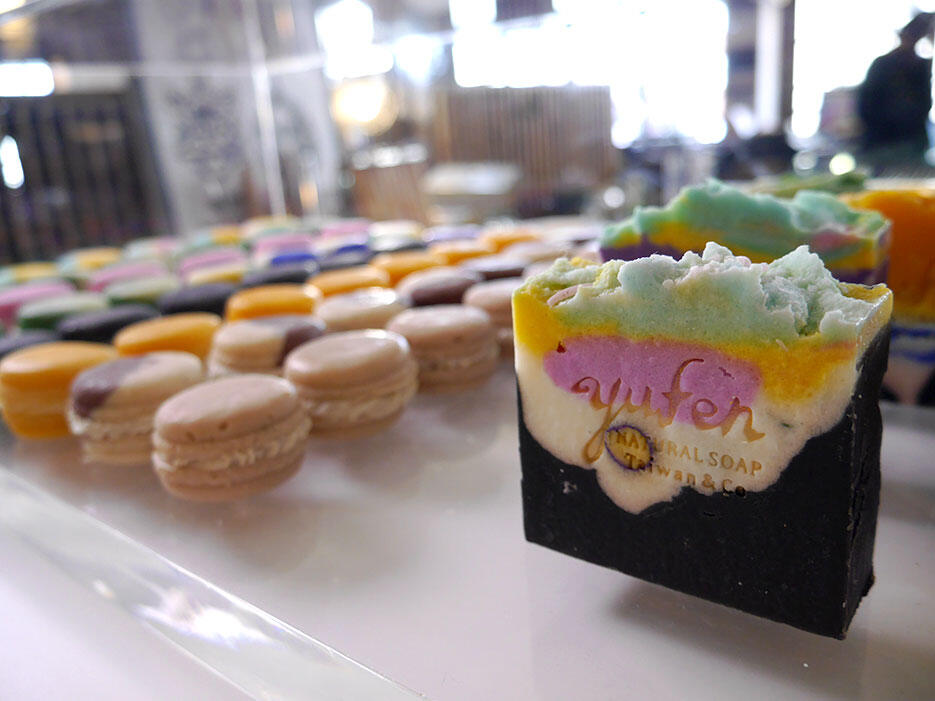 These are all natural soaps!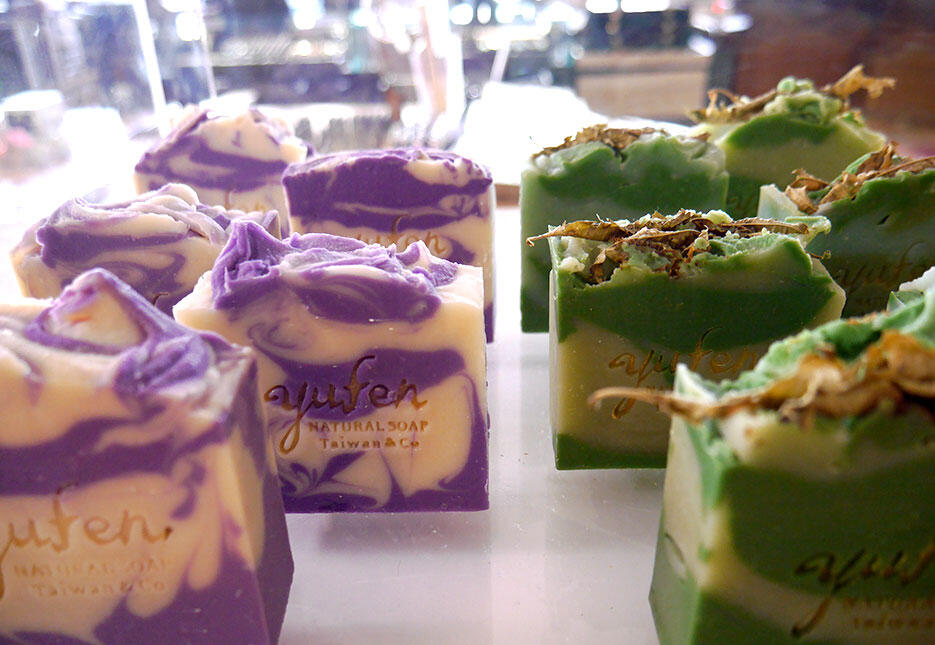 They have a LOT of cute stuff so if you have a shopping itch, GO HERE!
I spotted letterpress cards, washi tape, lace products, elegant ceramics, a comb shaped like a gun… heaps of cool things to splurge on.
I ended up buying a fish pouch for Jun, funny cards, and some laser-cut rubber home deco.
After Hayashi, we headed to a temple surrounded with lush gardens, koi pond and lots of instagram-worthy corners.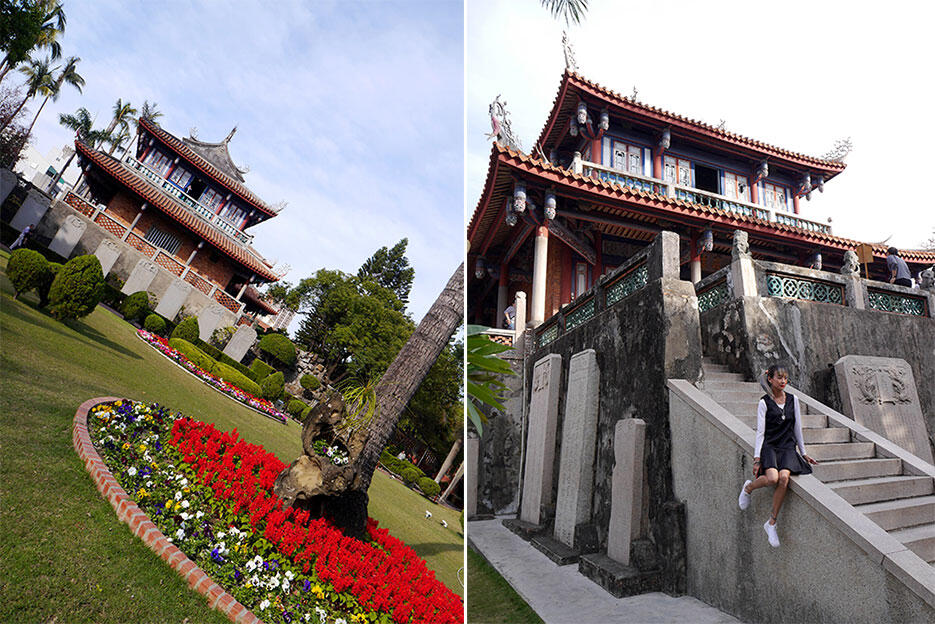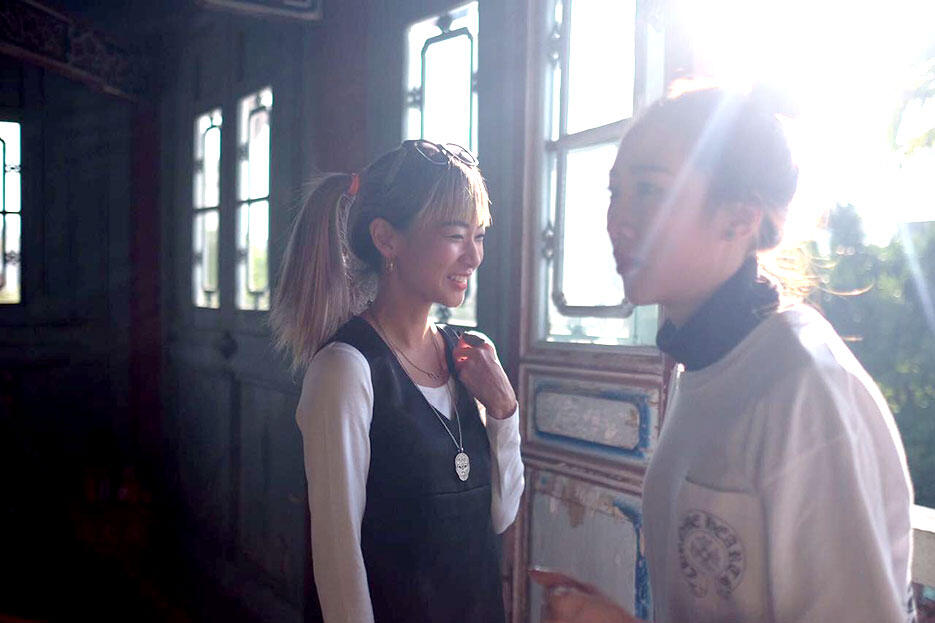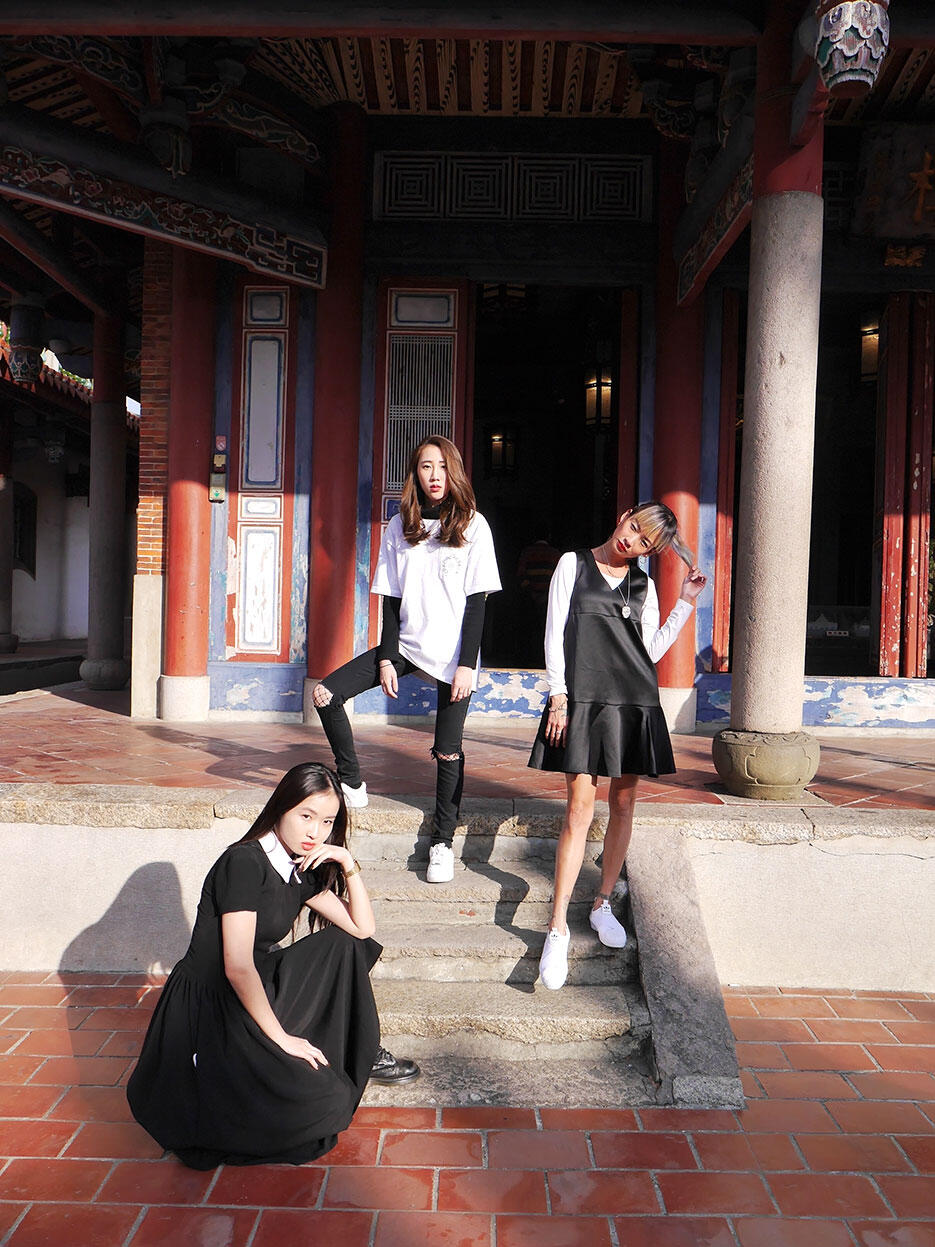 Since we had nothing to do and we all happened to be wearing b+w, we took a band shot.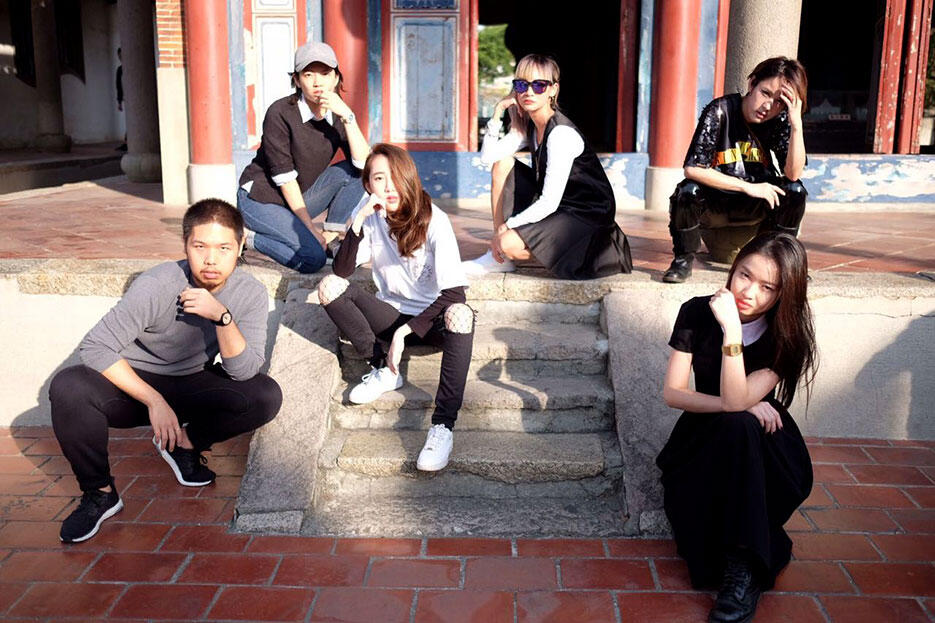 Then we expanded our band.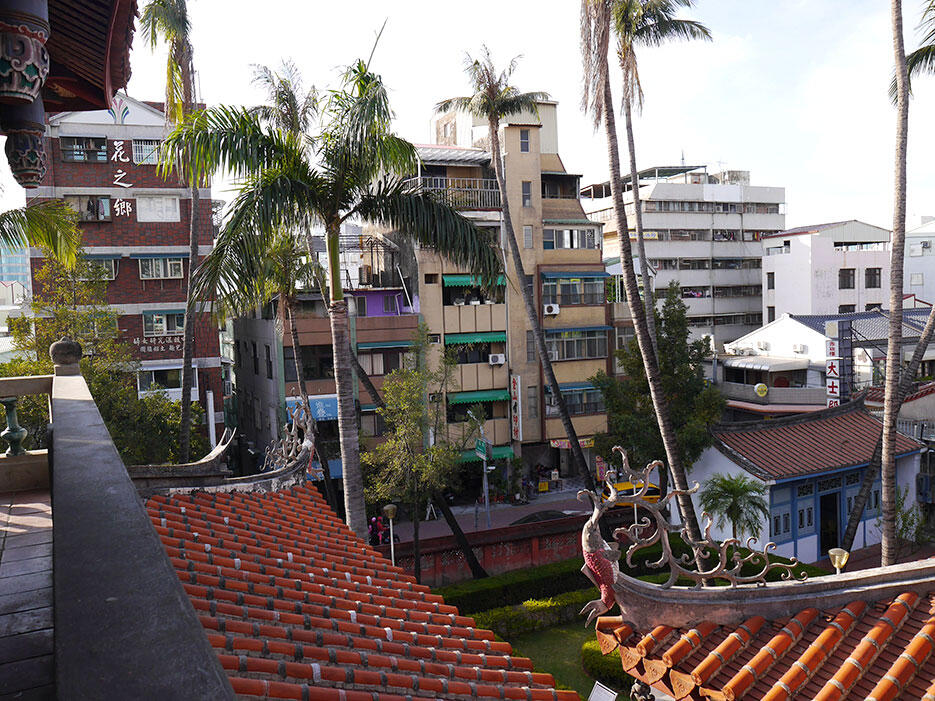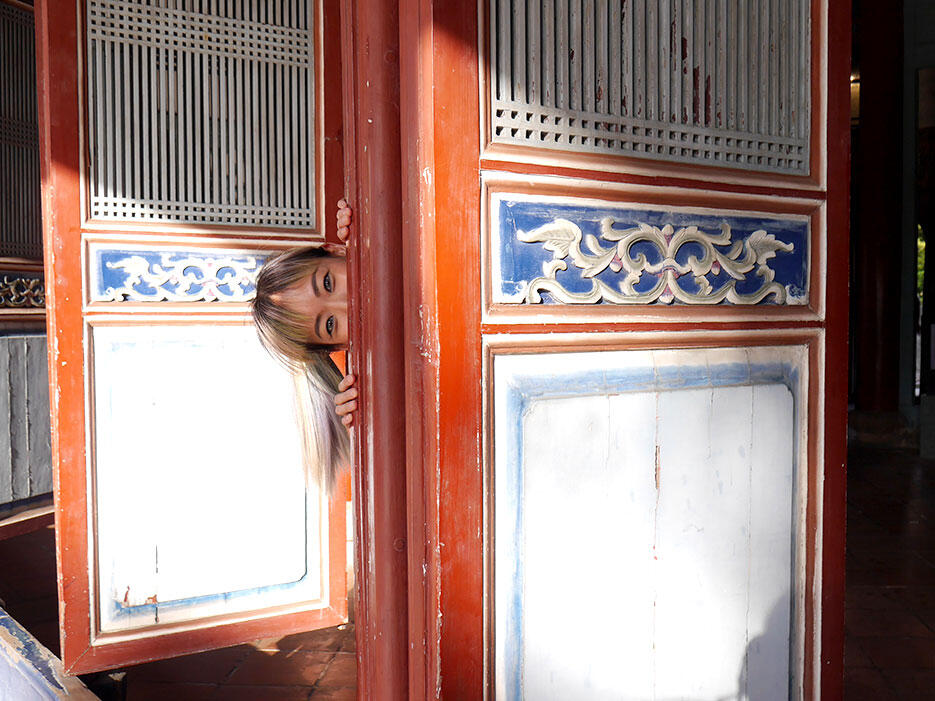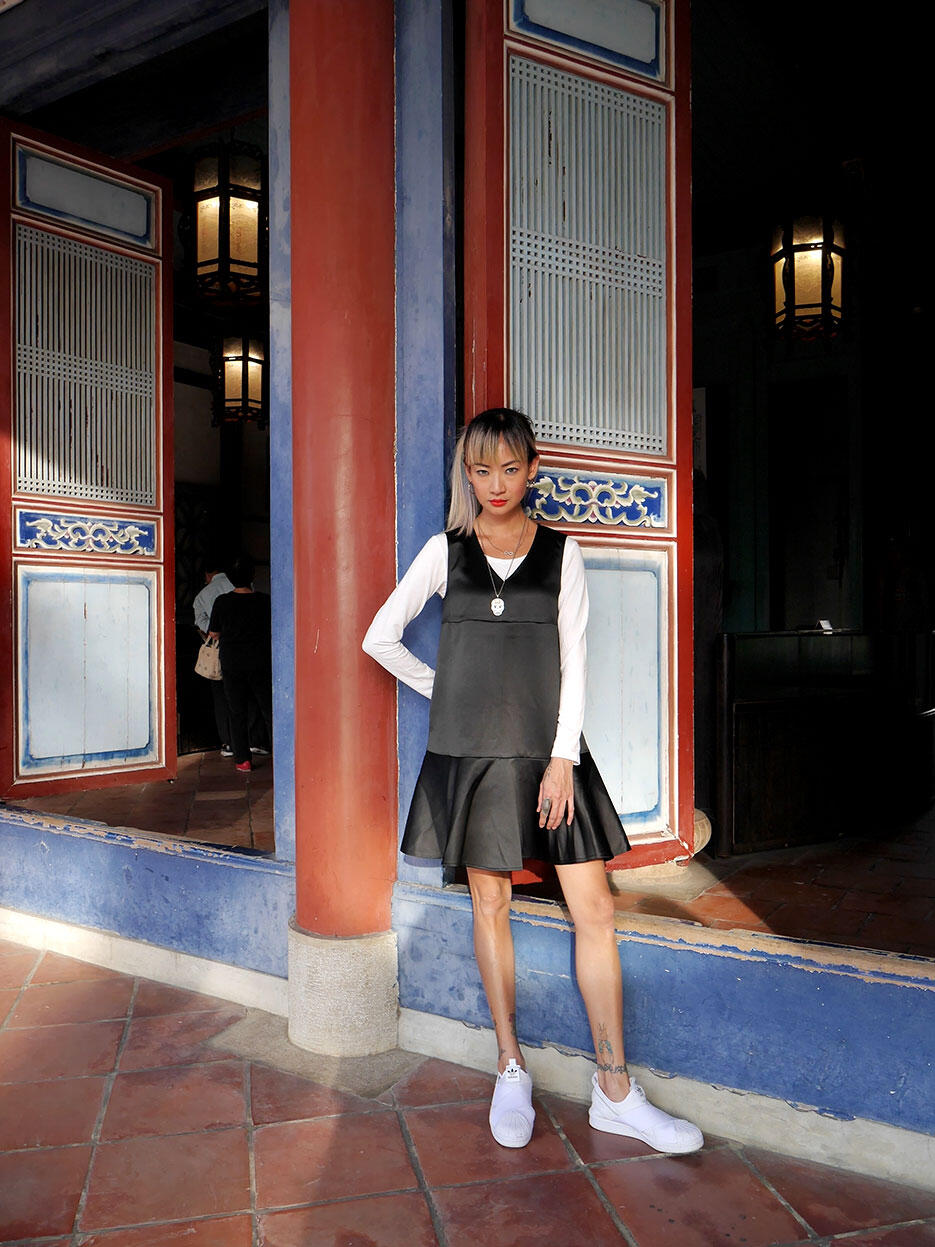 Black tunic dress from Love Bonito's Mid Valley store, and basic long sleeve white top from Uniqlo.
We had a further half hour to kill and i asked everyone, "Who wants to have a beer!" cos it was so hot and pretty much beer o'clock. Nobody wanted to have a beer with me ? so i went for one by myself!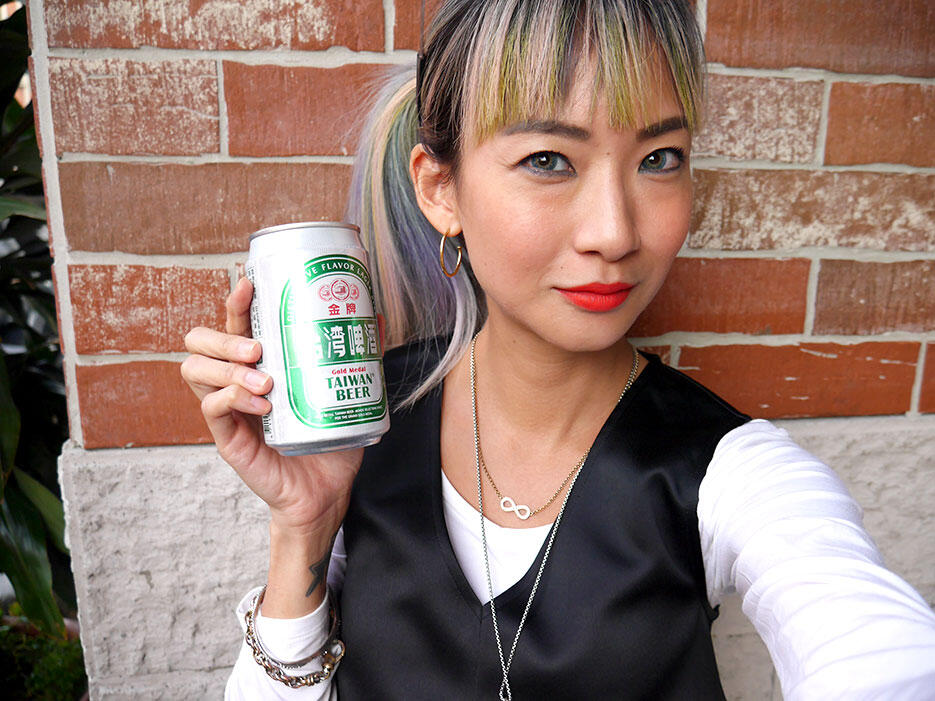 My earrings and necklaces from Thomas Sabo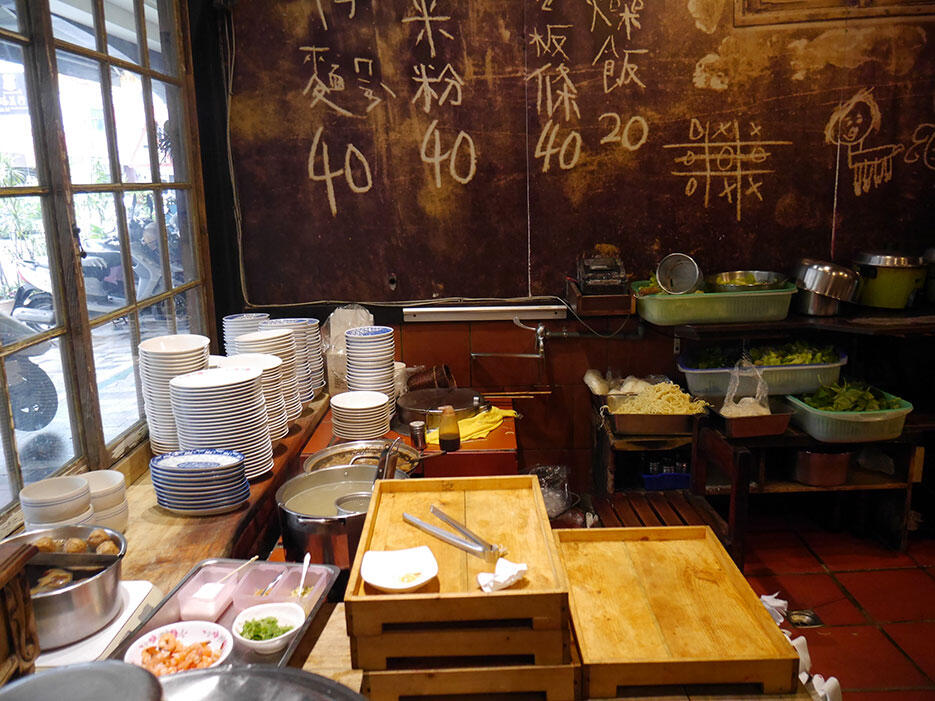 Taken at Chih Kan's Peddler's Noodle where we had dinner, before jumping back on the high speed rail train back to Taipei!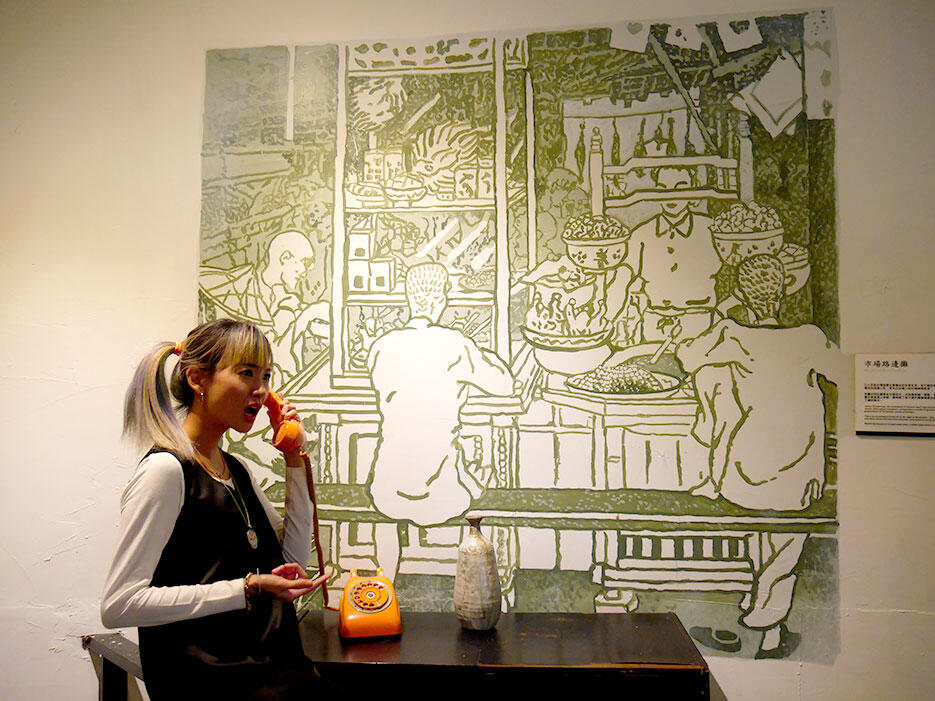 + + +
This trip was sponsored by Ever Rich x Lion Travel
Previous posts on Tainan:
– Where we stayed: the Jia-Jia-at West Market Hotel 
– What street food to eat in Tainan