During our regional bloggers' week-long stay in Taiwan jointly organized by Ever Rich x Lion Travel, they swept half the group off for a 2D/1N trip in Tainan where we stayed in a lovely boutique hotel which had interesting bits everywhere you turned.
Situated next to a century-old tree which has been accompanying the hotel since it was built, Jia-Jia-at West Market Hotel is in the middle of Tainan city within walking distance to all the main street food spots in the daytime.
A purveyor of local Tainanese culture and tourism, JJ-W describes itself as a combination of a hotel, gallery, conference hall, forum, online platform and open space to all possibility.
The establishment supports local businesses and sustainability by practicing recycling in its many forms like refurbishing antique furniture, reusing heat generated from air conditioning, and using repurposed tiles, scrap fabrics, environmentally-friendly LED lighting, and water from non-contaminated source purified by an RO system.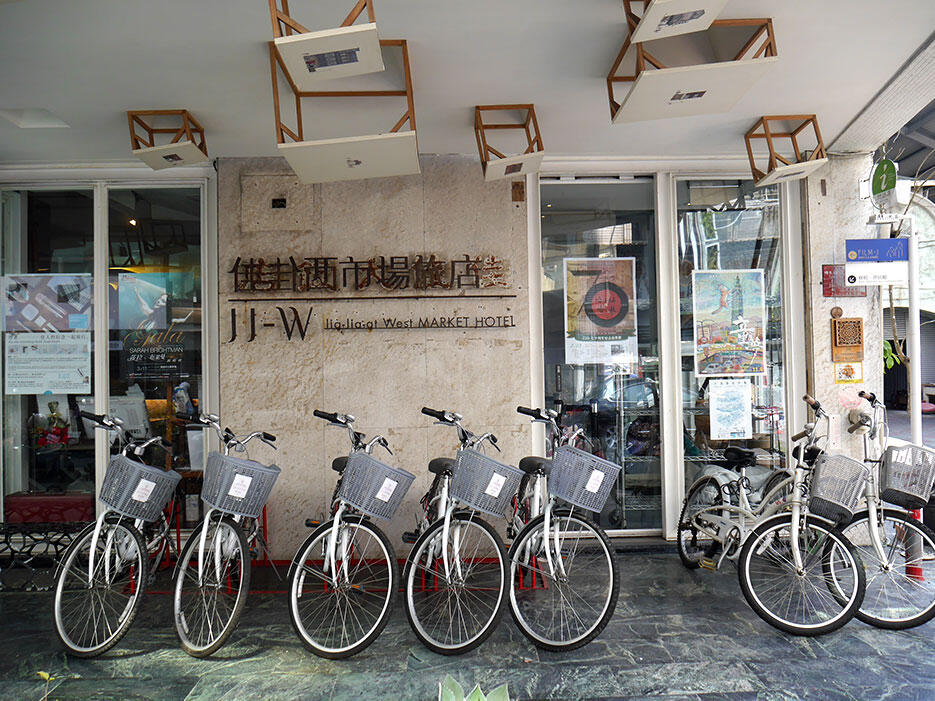 Besides a bonus of being able to rent bicycles to ride around to sightsee, JJ-W also rents traditional Taiwanese qipaos which all us girls donned for the day!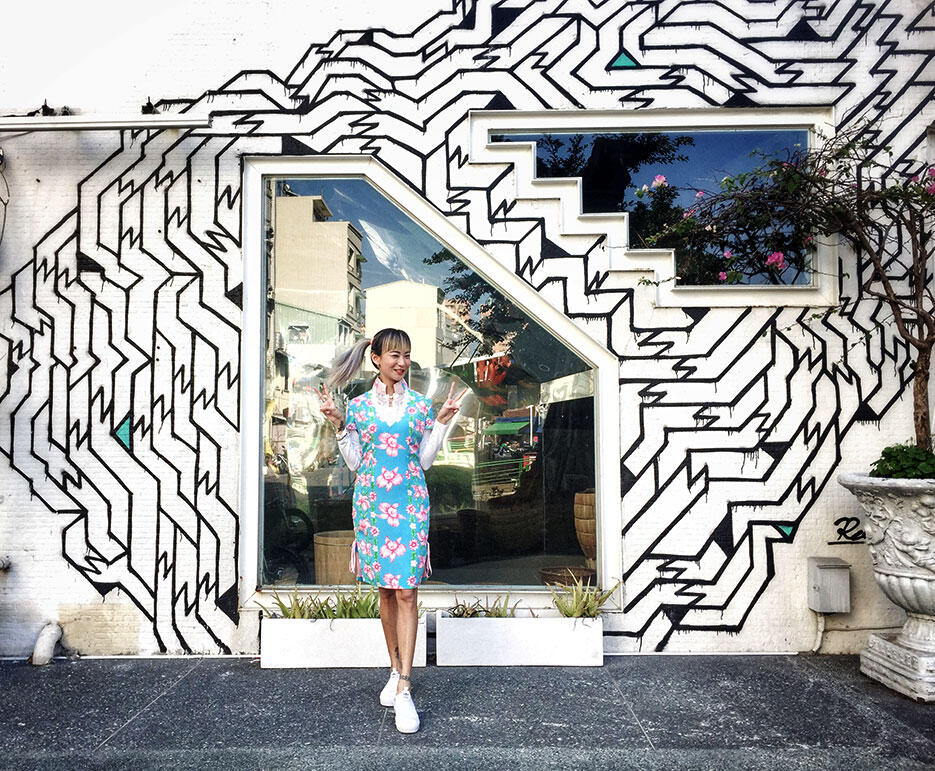 JJ-W also provides a local tailor to sew custom qipao for customers should they wish to choose their fave fabric and pattern, or even traditional hand craft shoes.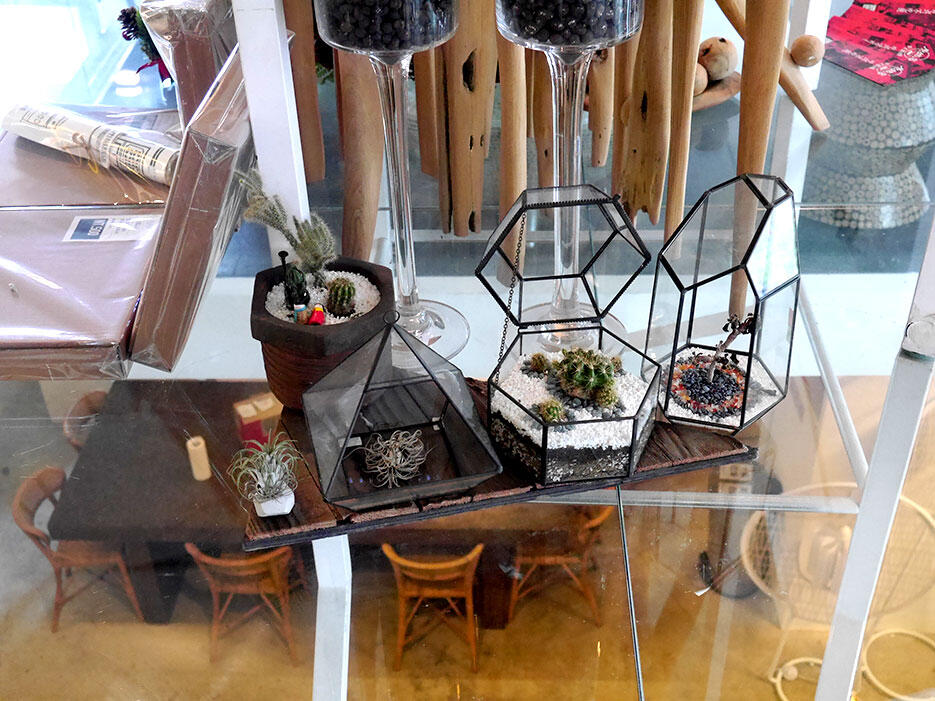 What makes Jia-Jia-at West Market Hotel so unique are ten individually-designed rooms, each storytelling a piece of Tainan's history for it to interact with the visitor. Example are two rooms representing different times of a day in Tainan – "Dawn", and "Dusk"; or a "Tainan Lattice Window Room" displaying feature white grills in the room to emulate laser cut lanterns.
There are two outstanding (also read: strange but magnetic) rooms dubbed "Rooms of Non-sleep in Non-home". I think it's named so cos they don't mean for you to sleep or rest in there (like one might expect of a lavish resort) but rather take it as an experience of living in an artistic space.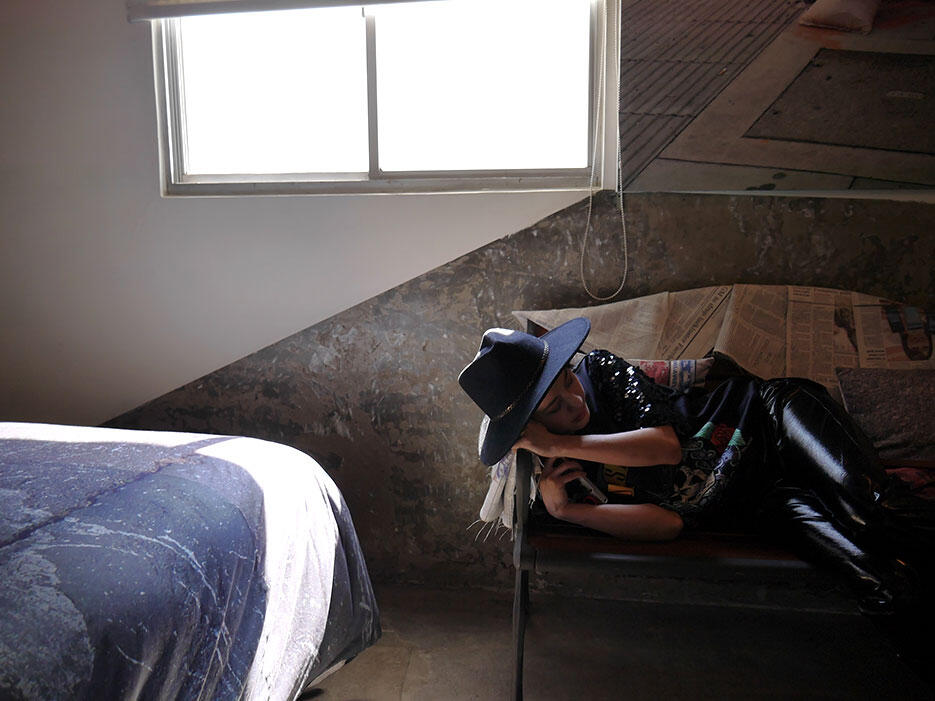 Tuniez lay down on the bench in The Architecture of Pavement AKA Homeless Man's room, which displays a blown-up image of a man sleeping in the middle of the street as the feature wall behind the bed, with cement and stained road designs as part of the bed sheet and walls.
Designed by Julian Stallabrass, the room is a paradox – offering a challenge to visitors and asking the question already asked by Walter Benjamin in The Arcades Project: "… what do we know of streetcorners, curbstones, the architecture of the pavement – we who have never felt heat, filth, and the edges of stones beneath our naked soles, and have never scrutinised the uneven placement of the paving stones with an eye bedding down on them?"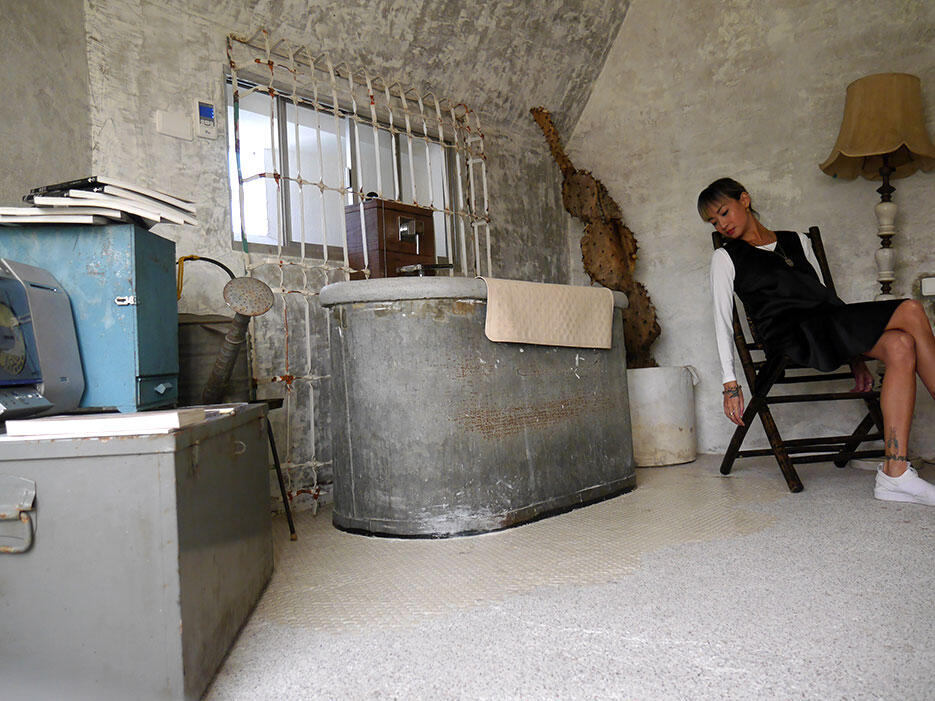 Everyone loved Ming-Liang Tsai's room AKA the Movie Director's Loft, which consisted of two floors. This was me taking a quick self-timed shot upstairs. Downstairs is a living room with a bathtub custom-made for Tsai's body.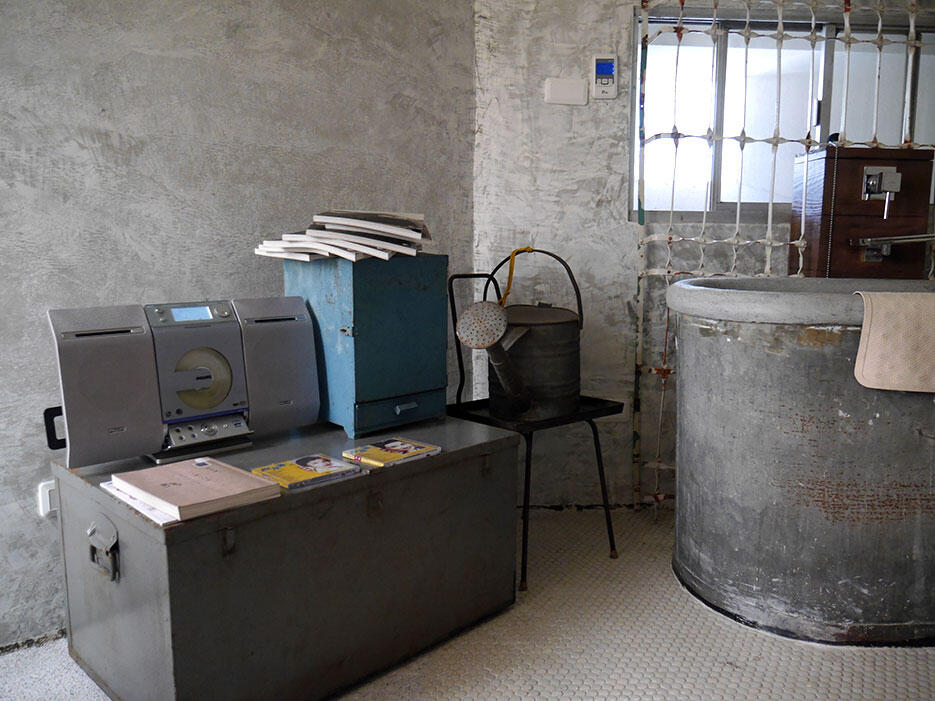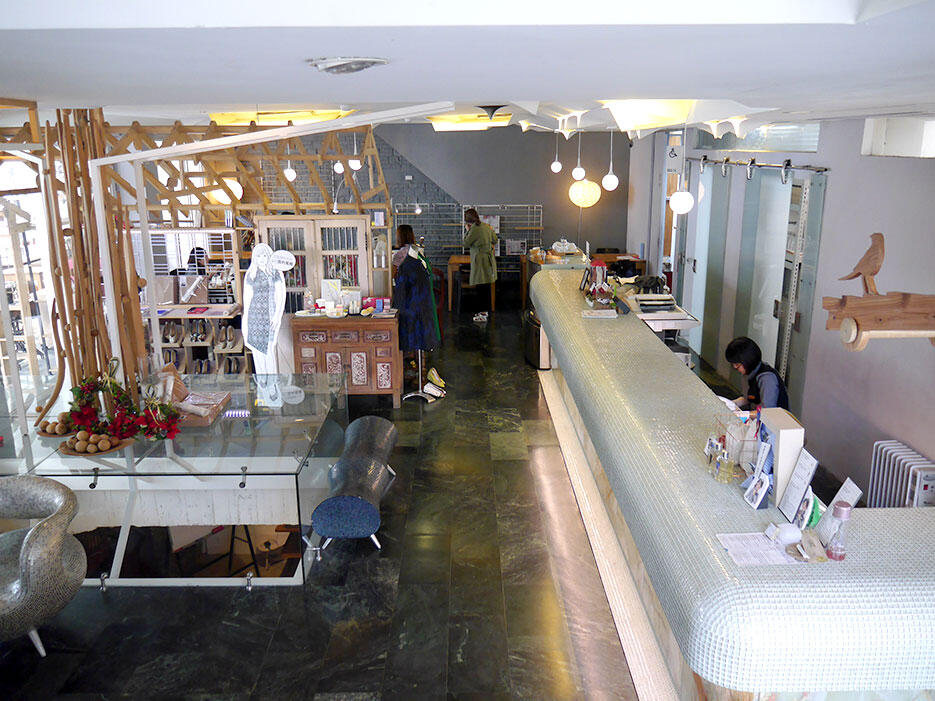 The lobby / concierge on the ground floor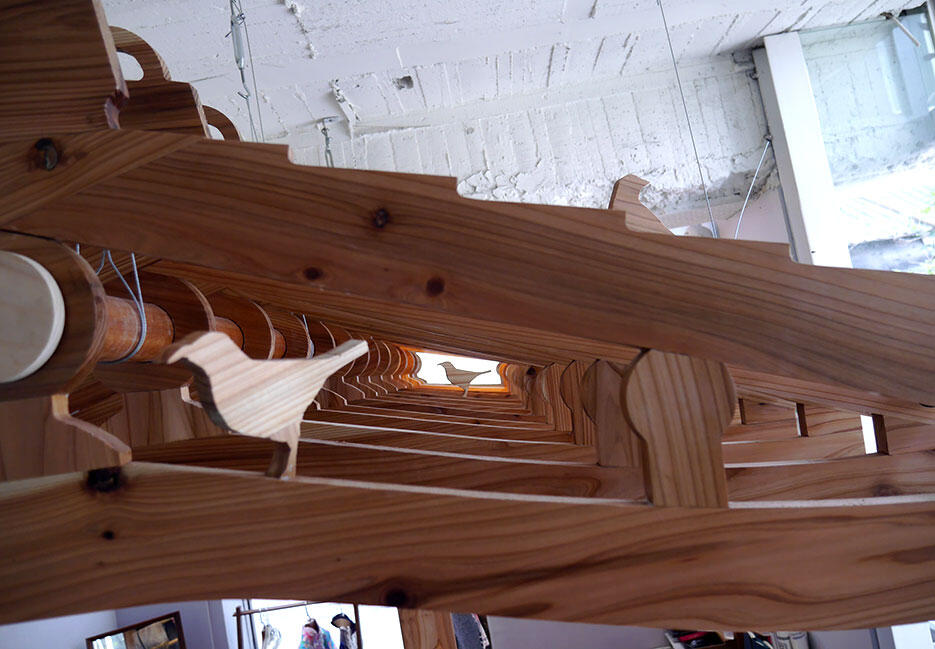 Bird beams on the ground floor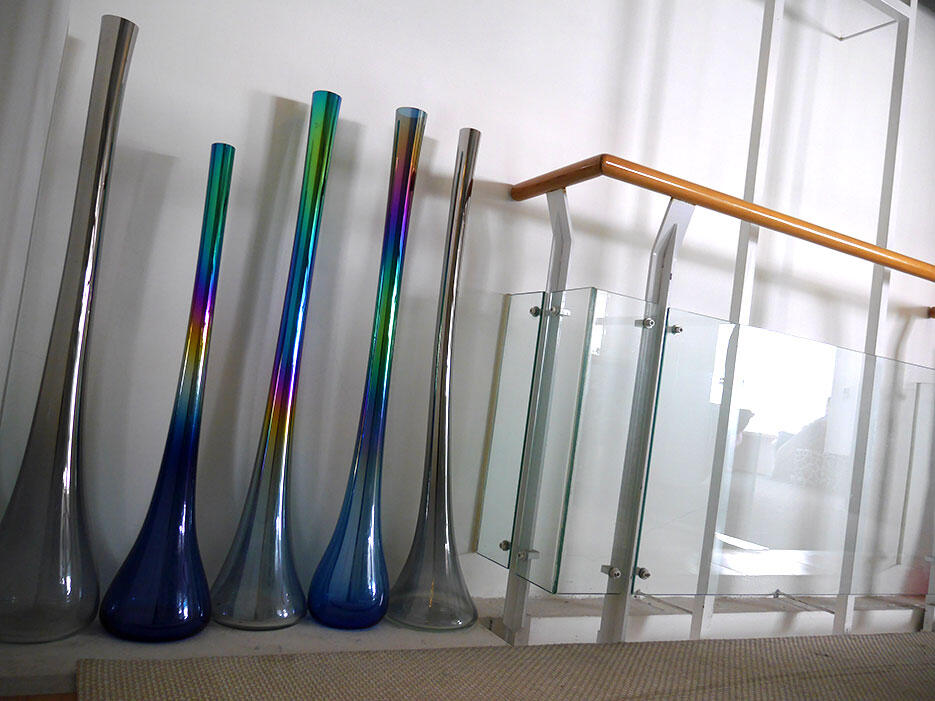 Vases i fancied on the first floor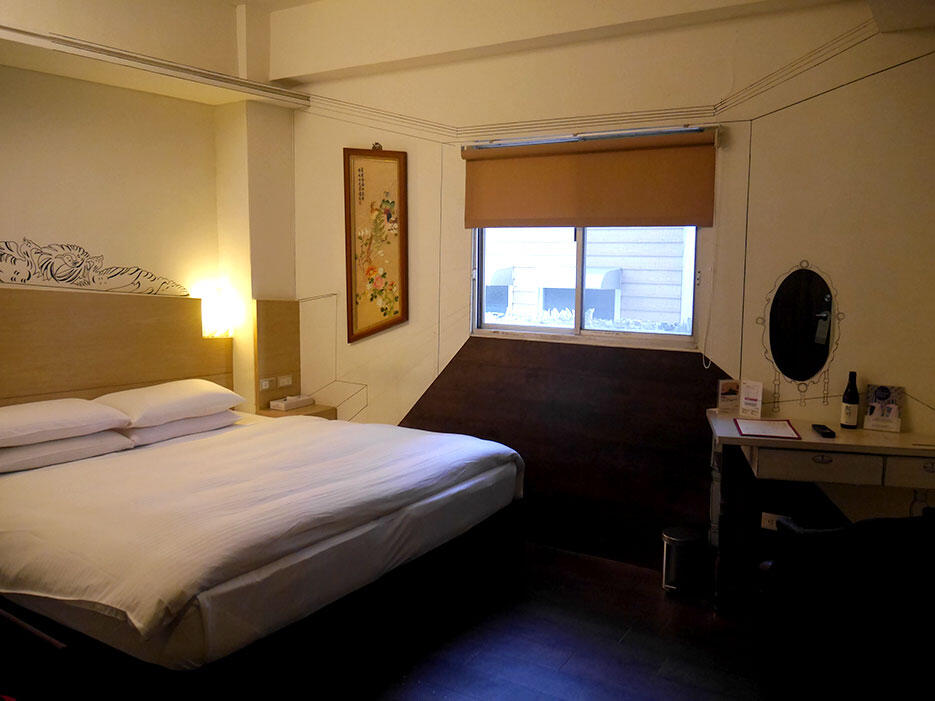 We picked our hotel room key cards rather like a lucky draw lots for our rooms, and i got the "Rich Man's Room" whose bathroom was green like jade. I rather liked it 😉 It made me feel like i was Ariel under the sea. All the bathrooms at JJW provide plant-based bath and shower products.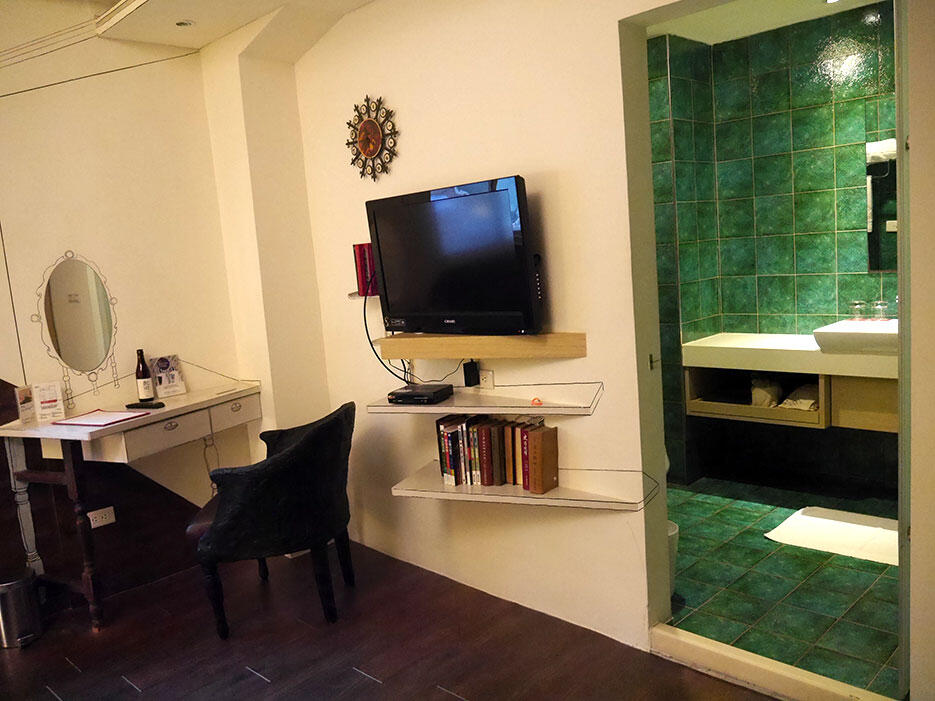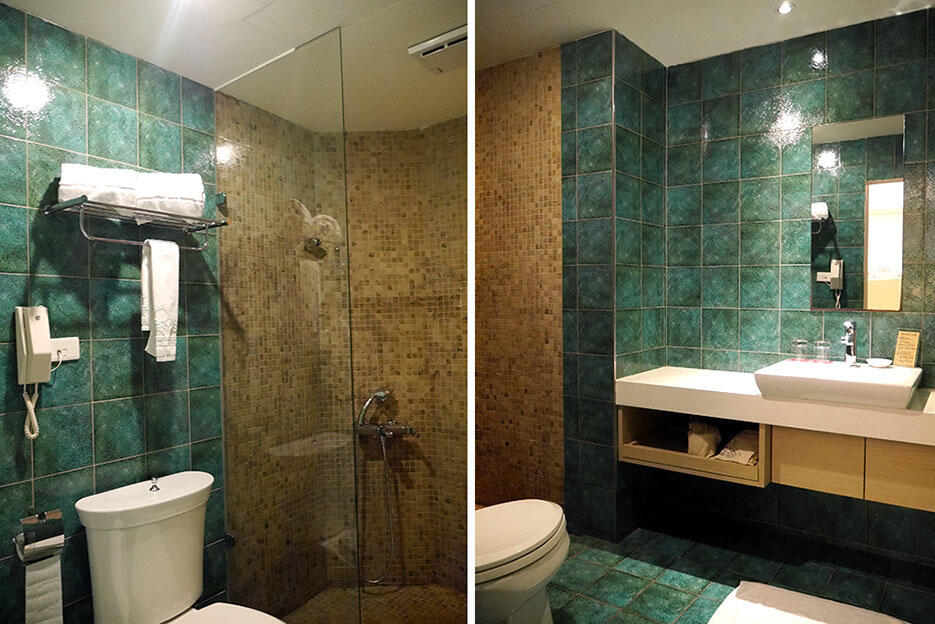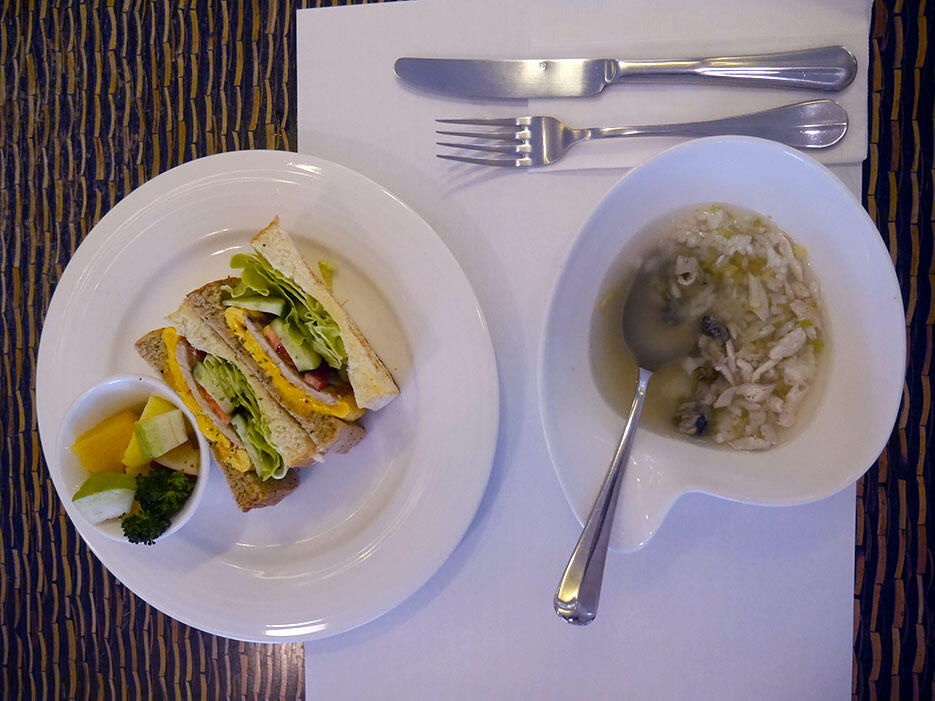 Breakfast was provided at 8 in the morning and i casually walked down in my pajamas and bedroom slippers :p I just couldn't bear the thought of getting up at 7am just to make up when i could do it after breakfast! Glad i wasn't the only one who went down in bedroom slippers and pajama pants 😀
JJ-W provides a local Tainan Cuisine cooking class which we all partook in to prepare our own lunch, which was a menu of Taiwan-style salad, deep fried coffin sandwich, and aiyu jelly. A gluten-free cooking class is also available.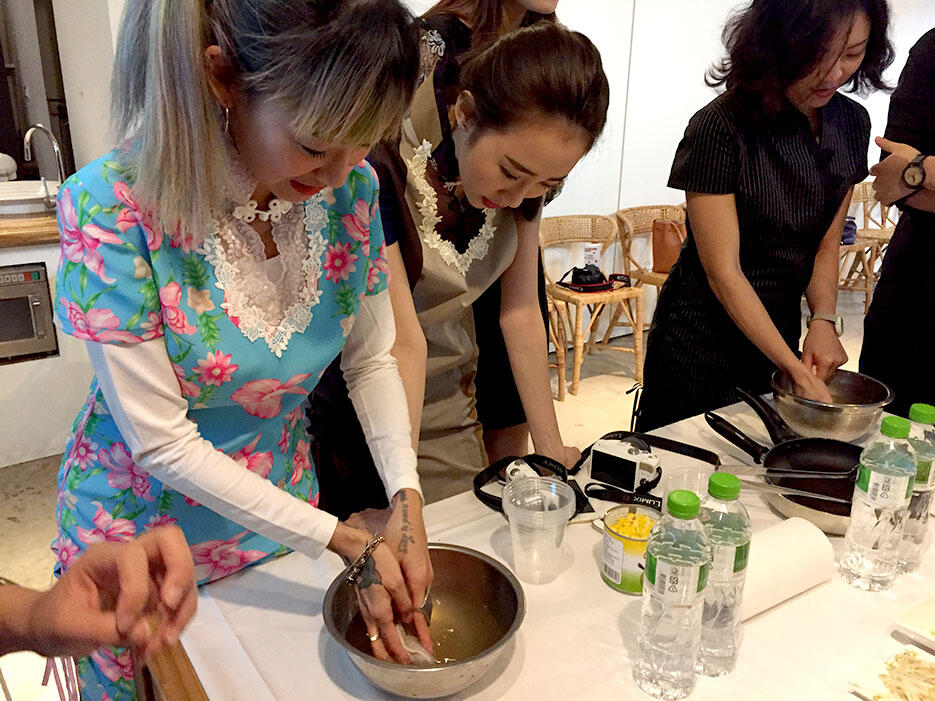 Preparing Ai-Yu jelly, a natural and vegetal pectin that was discovered by a businessman in 1821. Story has it that one hot summer's day he was drinking water from a river in Chiayi when he saw something lumpy floating in the river. He tasted it to find it cool and yummy, which resulted in his daughter Ai-Yu selling this jelly to people, who loved it and called it Ai-Yu jelly since it was virtually nameless at the time.
If this was today, i highly doubt any of us would naively eat something lumpy we find floating in the river. It would surely most probably result in sickness :p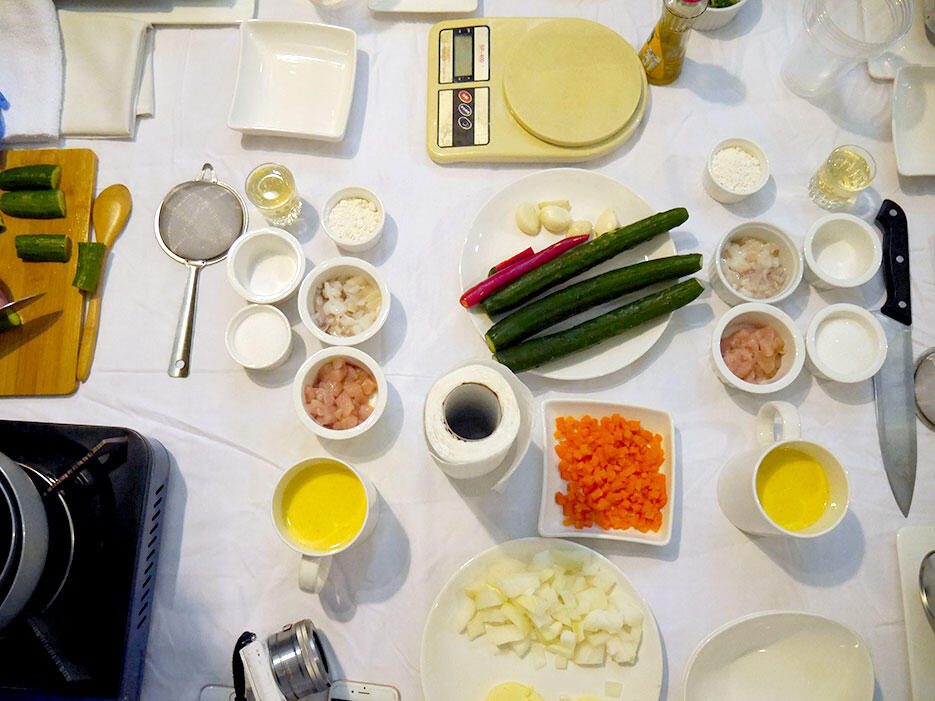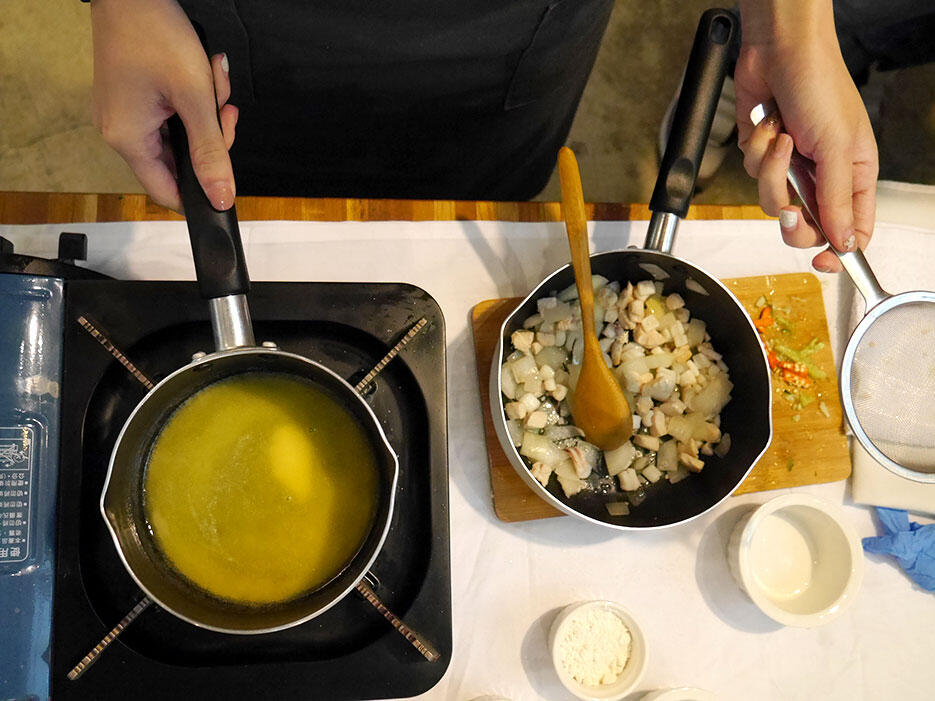 We made the filling for the coffin bread and Daphne is a good cooking kaki cos she's trained as a pastry chef, and cooks at home in KL.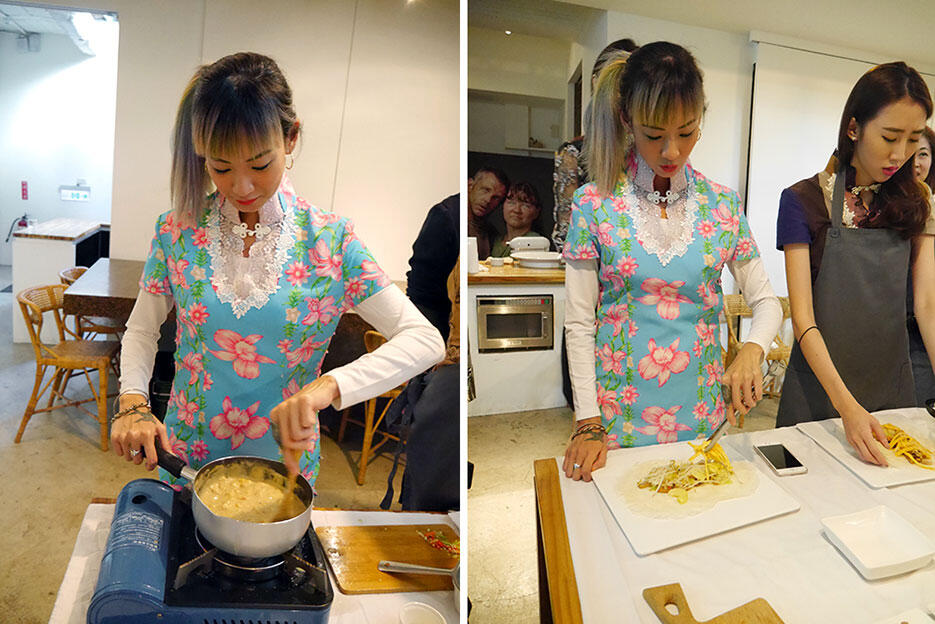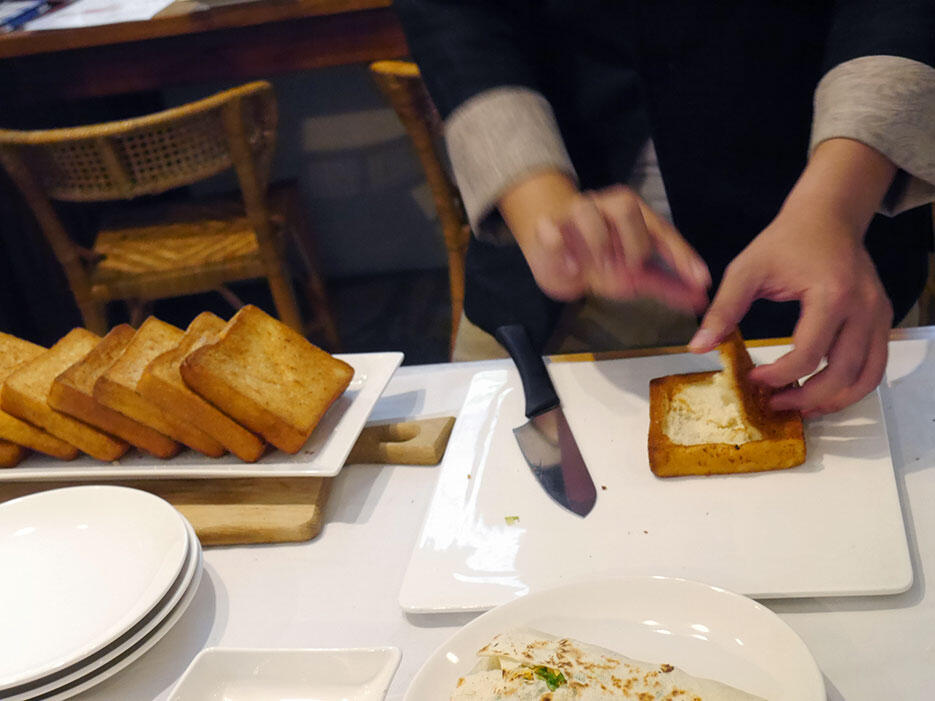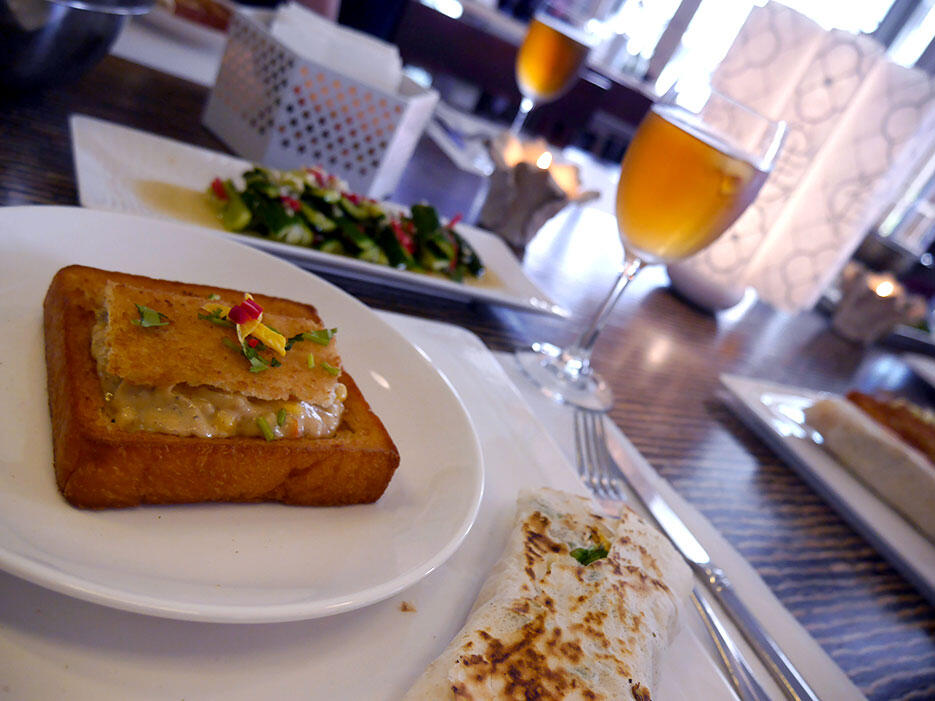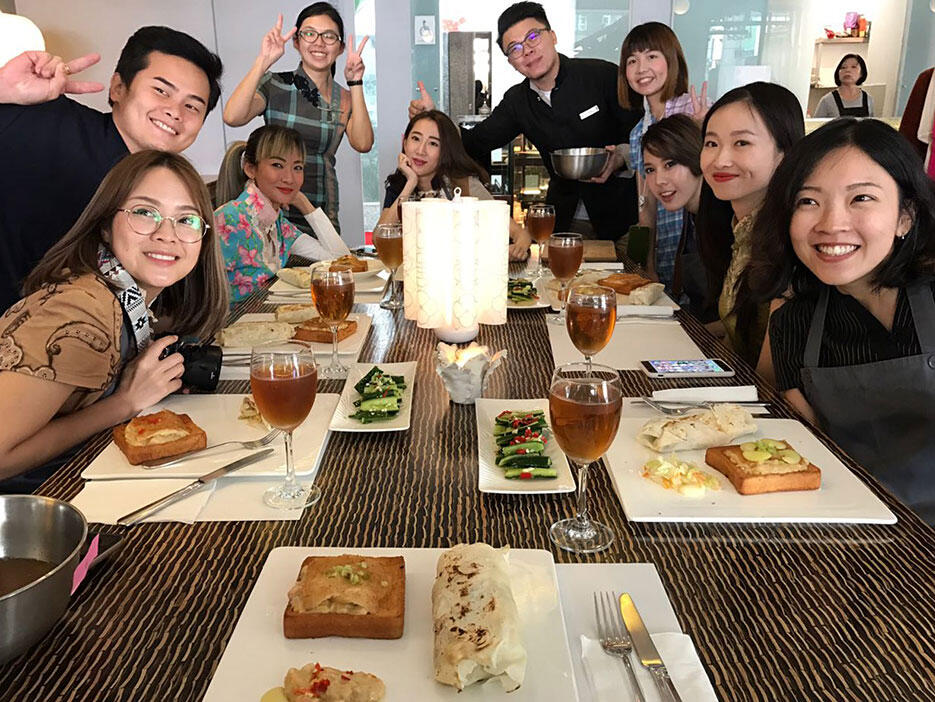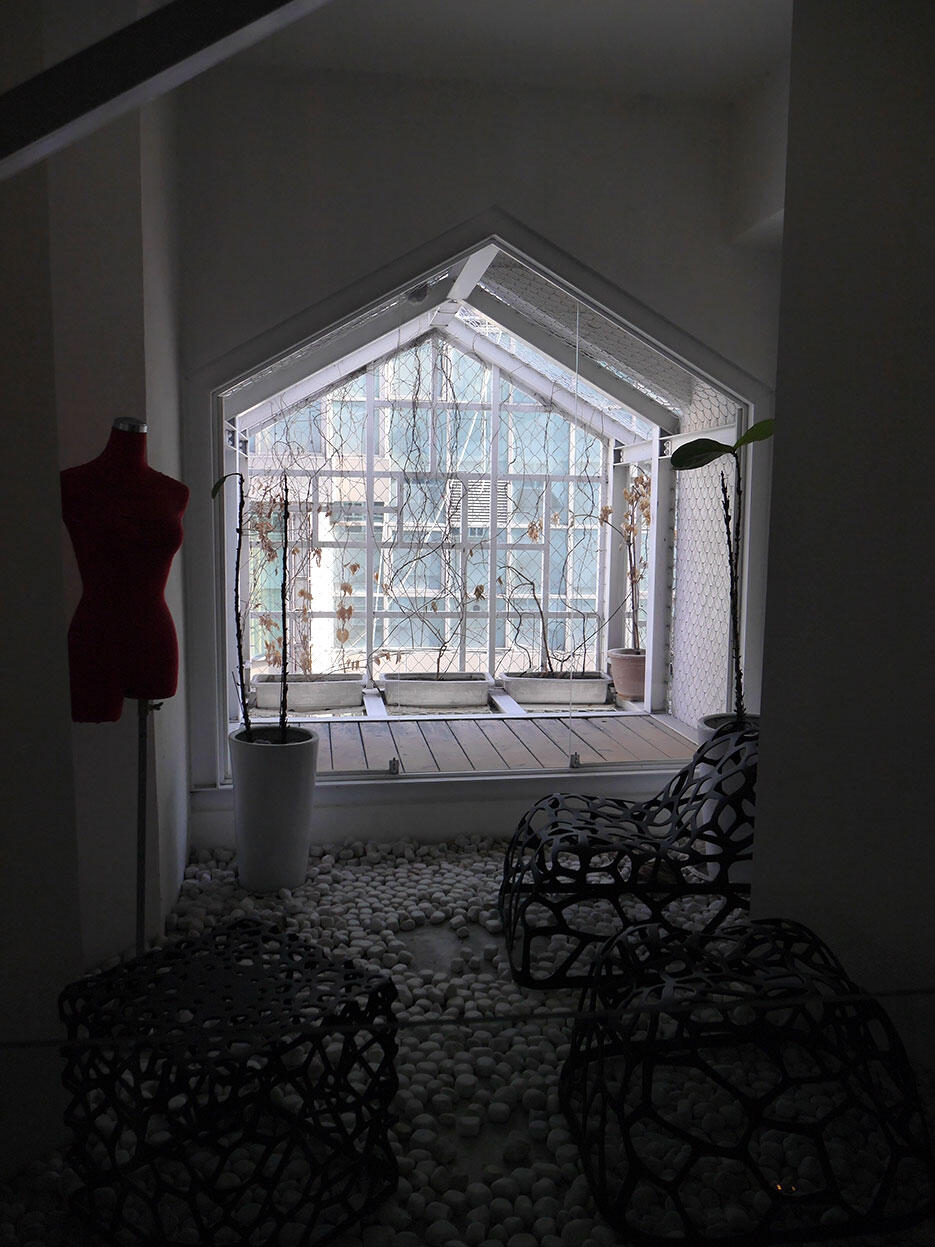 No. 11 Zhengxing Street,
West Central District,
Tainan City 700,
Taiwan (R.O.C.)
Tel: +886-6-220-9866
Email: service@jj-whotel.com.tw
FB: facebook.com/jjwhotel