After having my eyebrows successfully tattooed a year back, it was only a matter of time before i ended up getting eyelash extensions too. I knew it was a-coming. There are two types of girls when it comes to bodily beauty concerns – the ones who are genetically predisposed to having less hair, and the ones whom are blessed with more.
I've had the 'pros & cons debate' with one in the opposite category from me.
"But you have amayzing eyelashes and eyebrows! You NEVER have to draw your eyebrows in!"
"Yeah, but i've been waxing my entire body since i was in school. I'm sure i've spent more money on treatments than most people."
"True…"
So that conversation didn't go very far.
I did wonder how necessary it was for me to get eyelash extensions. I'd given up wearing falsies after i was obsessed with all my shu uemura ones in my early 20s for 5 years. I just got over it, and moved on to a new beauty fad that excited me. At current, it's eyelash extensions. I heard how your natural lashes would fall off (a few years ago) and figured i'd wait till everyone improved their techniques and technology. Now seems to be the right time.
The same week i was asking friends about eyelash salons, Salon Blanc @ Pavilion invited me to try their services, and i said yes rather quickly. Manifestation is awesome.
Finally! My Chinese eyes will have Indian eyelashes! i thought to myself excitedly.
Oh the girly things that give me pleasure, like the colour pink.
Just embrace it.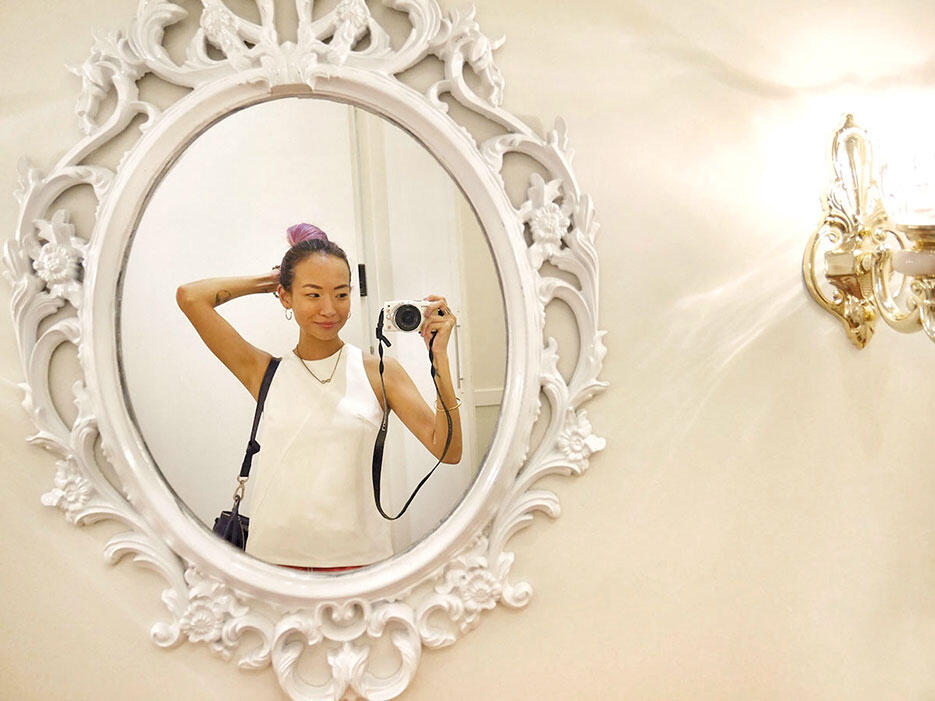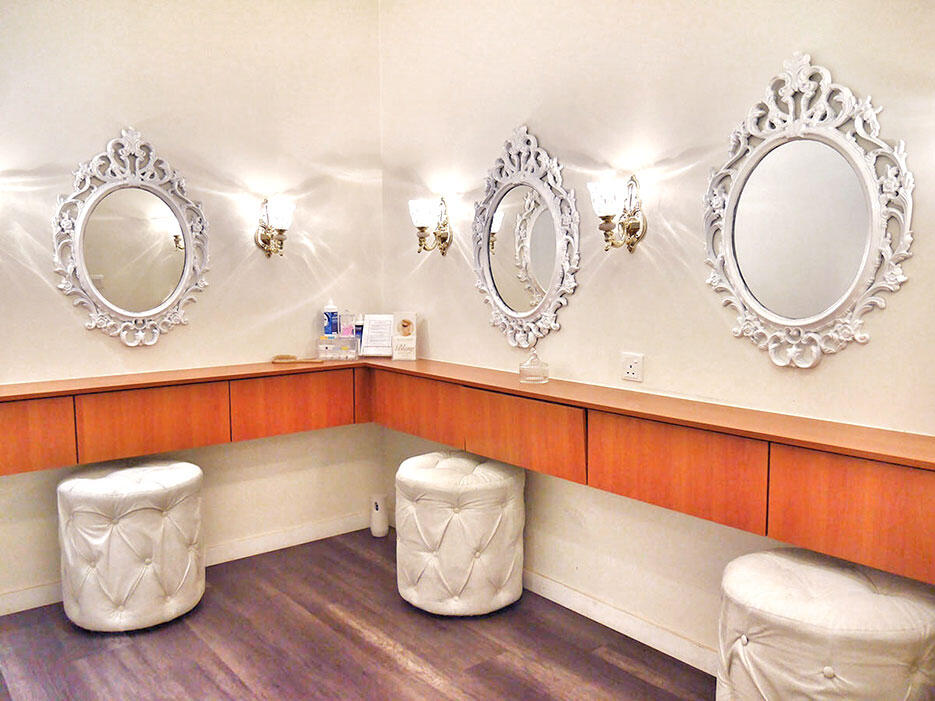 Their salon sits on the 6th floor of Pavilion and radiates in a mostly-white theme. Hailing from Japan; the brand has headquarters in its home country and China, while boasting 124 salons all over Asia. This is the first salon they've opened in Malaysia, with a second one in Gurney Paragon, Penang.
The layout of the treatment rooms are simple – adequate spaces with high ceilings on either side of the main walkway; each with curtains for privacy and a softer finish.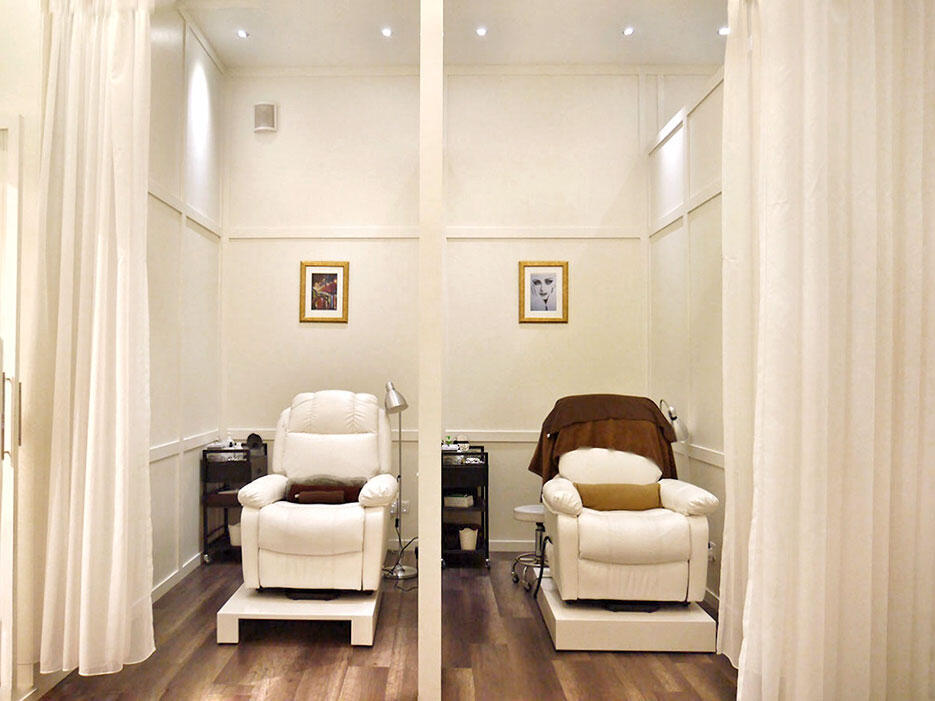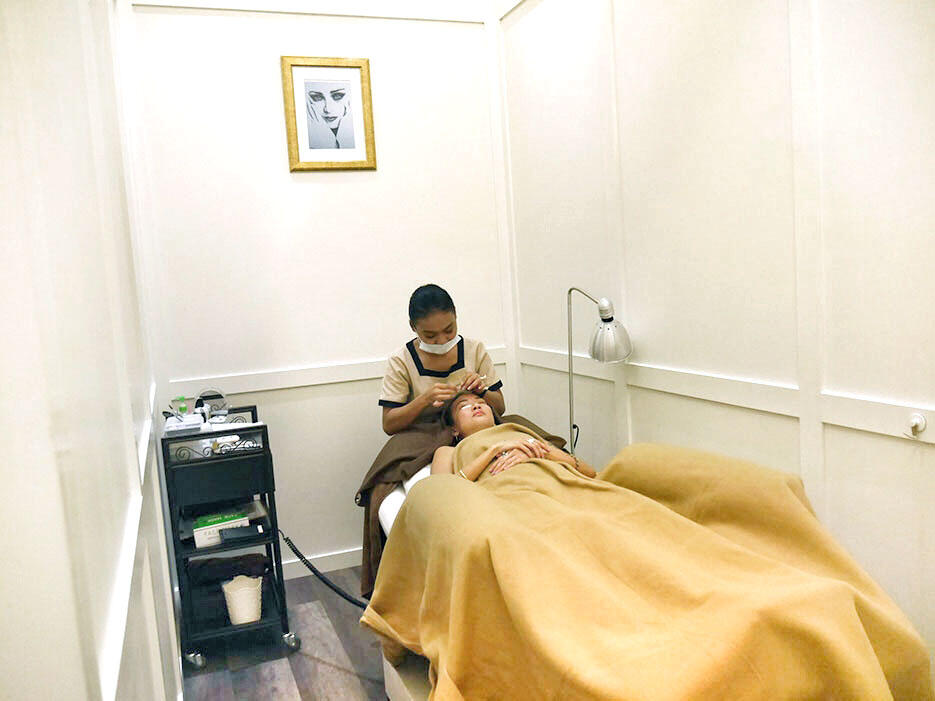 It takes 1-2 hours to get your lashes done, depending on the style you choose, so be prepared to sneak in a very long nap.

Before

After
I didn't want to get 'unlimited lashes' (which means they apply extensions on every lash) cos i'd seen some girls go way overboard with their eyelash extensions till i can barely see their eyes (is it cos of the shadow? is it cos the lashes are weighing their eyelids down?) and basically, they scare me a little when they're looking my way. I DID NOT want to look like that! So i played it safe and got 90 lashes on each, till i felt more comfortable increasing the number in my touch-up sessions.

Close-up of the after effect.
I opted for the 'Sexy' style – whose lashes are more fanned out at the ends for a sexy disney cat princess look (i made that last bit up but i'm sure you get me).
Specs:
Type of Curl : C curl
Type of Thickness : 0.12 mm
Type of Design : Sexy
Type Of Length : 9,10,11,12 (mm)
Lash Number : 90/90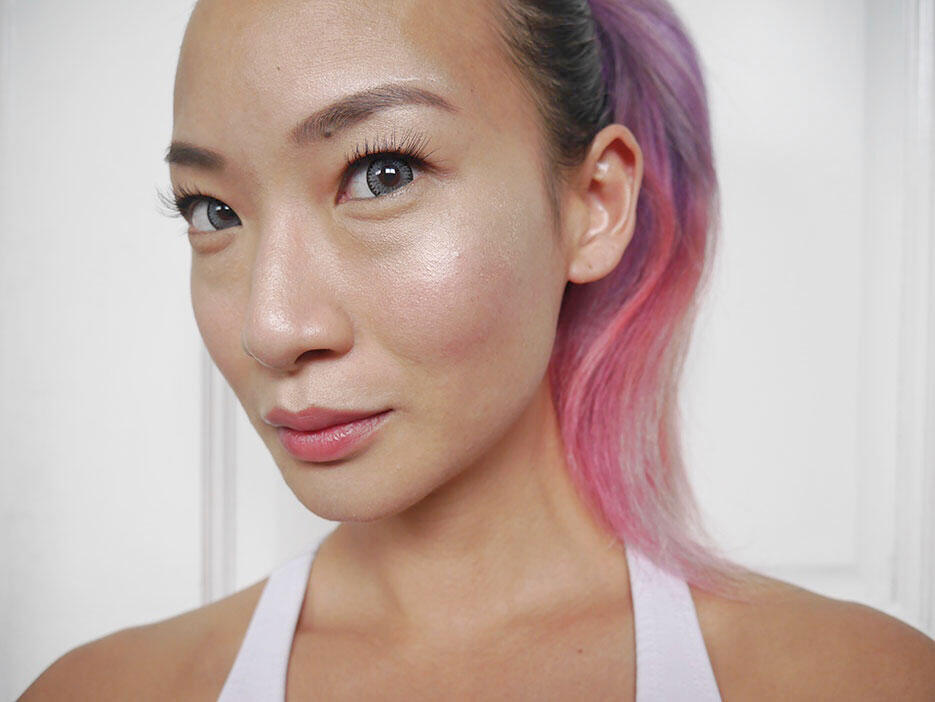 Barely-there make up look using ARTDECO with Claudia Schiffer make up

Close-up of underside of the lashes.
So below is a summary of my experience via pros & cons of having eyelash extensions done:-
Pro: I don't look sick without eyeliner / mascara
I'm freaking loving it. Every time i look into the mirror i'm like, "WOW! I look like i'm super awake and ready to go out!" Thing about Chinese-girl lashes is that when I don't apply mascara or eyeliner, people think i'm ill. -_-
Con: Can't use oil cleanser, which i've been devoted to for 10 years.
I discover i can't wash my face my usual way whereby i rub my eyes. How inconvenient! Also, i'm banned from using oil cleansers cos it'll reduce the lifetime of the lashes. I start wondering in woe if this is way too much trouble for friggin eyelashes. Now i have to change up my routine and products.
I also had to start carrying a brush wand around to comb my lashes after every time i wash my face or shower, to separate the lashes and ensure they curl up nicely. Being a purveyor of Getting Ready Fast, this was one of the little things that unnerved me. "What am i doing? Did i just add more steps to my routine?" i thought as i combed my lashes feeling a little idiotic. But you know what… it doesn't bother me anymore. That emotion went to feeling kinda cute, like i was a little pony combing my precious lashes or something, then now it takes me a few seconds. Swipe swipe done. [I'm using the brush wand that's on one end of the shu uemura retractable brow pencil i have.]
Pro: I take a lot faster getting ready
Most casual meetings now, i just swipe on a good lipstick/gloss, light powder and blush (all three takes less than 1 minute) and i'm ready to get on that Skype video call with my pants off. … Kidding.
Con: Can't rub my eyes in the morning
Oh man, i LOVE rubbing my eyes in the morning. This was one of the hardest habits to kick cos i'd have to get out of bed and gently splash water on my face to wash my eyes. In retrospect, i was just thinking today that it's probably a con-turned-pro cos it's better i don't rub my eyes ANYWAY.
Pro: Men love it
I think as long as you don't get the 'scary overboard' ones, men love it. In the 2 weeks after i got my lashes done, i went out on a few dates and caught each one staring rather adoringly into my eyes for a good minute at times. I would like to think it's due to *me* being adorable or entertaining, but we've met up before and that expression on their faces got me thinking after, "This stuff works!"
I then warmed up to the idea of working my feminine powers by looking at them sweetly and batting my eyelashes more to get my way. Mwahaha…
Even if i looked sad with these luscious lashes i bet i still look really cute. Which then makes them want to make me happy again. Mwahahaaaa
+ + + + +
So. I enjoyed having the lashes so much i went for a touch-up session, and this time went for 'unlimited lashes' which only accounted for 120 lashes (i really have no lashes man) and changed up the style for a 'Natural' one – which has a more even length of lashes along the whole lash line: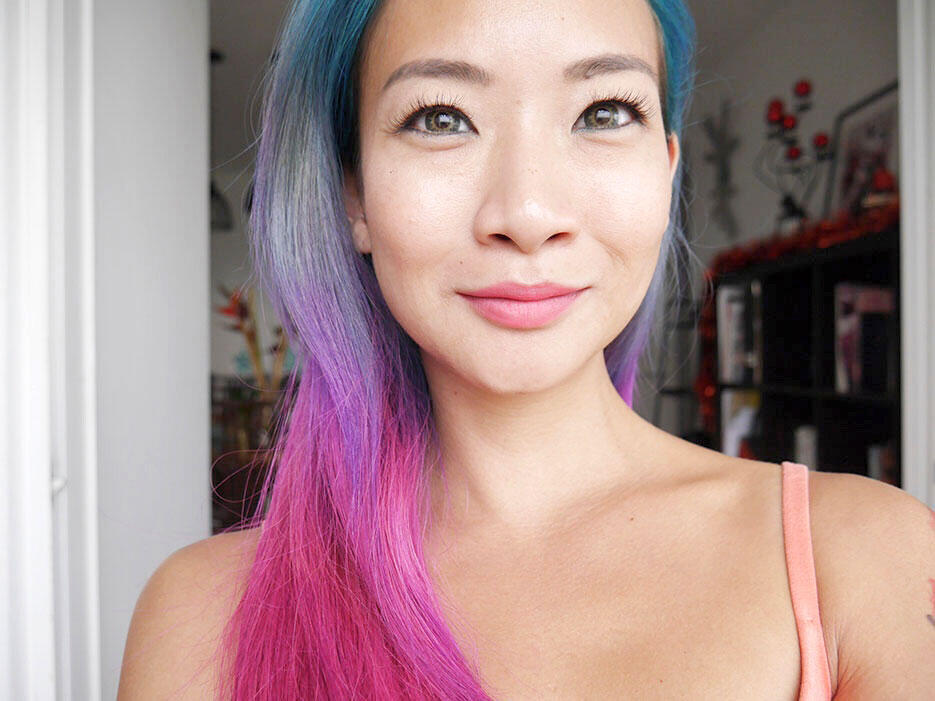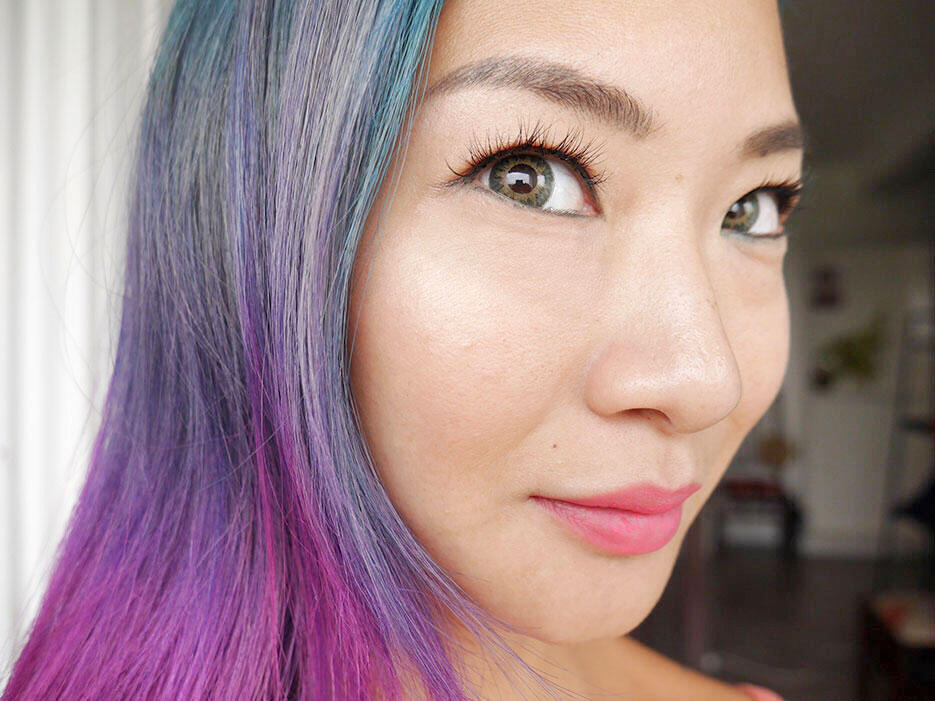 Lippie is the one that's constantly in my handbag [Dior Addict Lip Glow in 102 Matte Raspberry] New rainbow hair by Han from Centro Hair Salon
+ + + + +
Because i can't use my oil cleanser to effectively remove my event/night eye make up anymore; i use Perfect Pure Lip & Eye (Remover Tissue from CLIO available at Sasa), or this cleansing gel that i found pretty amazing, which i got from Salon Blanc, for a deeper cleanse. I'm told it's one of their best-selling items (rightfully so) with a texture that's gentle on the skin. I apply very little on cotton pads and manage to get an eye's make up off in two swipes (which in my books = great, less time).
"Its main purpose is to clean the skin, soften the skin, and perfectly balance it, so it is suitable for sensitive and dehydrated skin. It is formulated with natural moisturizing ingredients from plants which has amino acids that has protecting and perfecting benefits."
They also passed me their fibre mascara (which makes the lashes even thicker, but i don't want them to fall off so fast so i avoid that), and their Moi eyeliner which i really enjoy using for its sharp tip.
+ + + + +
The last concern i have is whether my natural eyelashes will fall off. So far i've been taking note of whether my real lashes are attached to the eyelash extensions when i see them coming off, and so far i keep seeing just the extensions themselves. A girlfriend told me that we should take a break every few treatments to let our lashes regrow, which will then seem torturous cos you're back to seeing yourself in the mirror with minimal lashes. Also, this wouldn't be a sustainable practice if i was going to travel for a long period of time. Can you imagine me worrying about looking for a lash bar in different countries i go to? They'd stare at me weird…
But for now, i'm not stopping having them on me cos it looks so great!
xx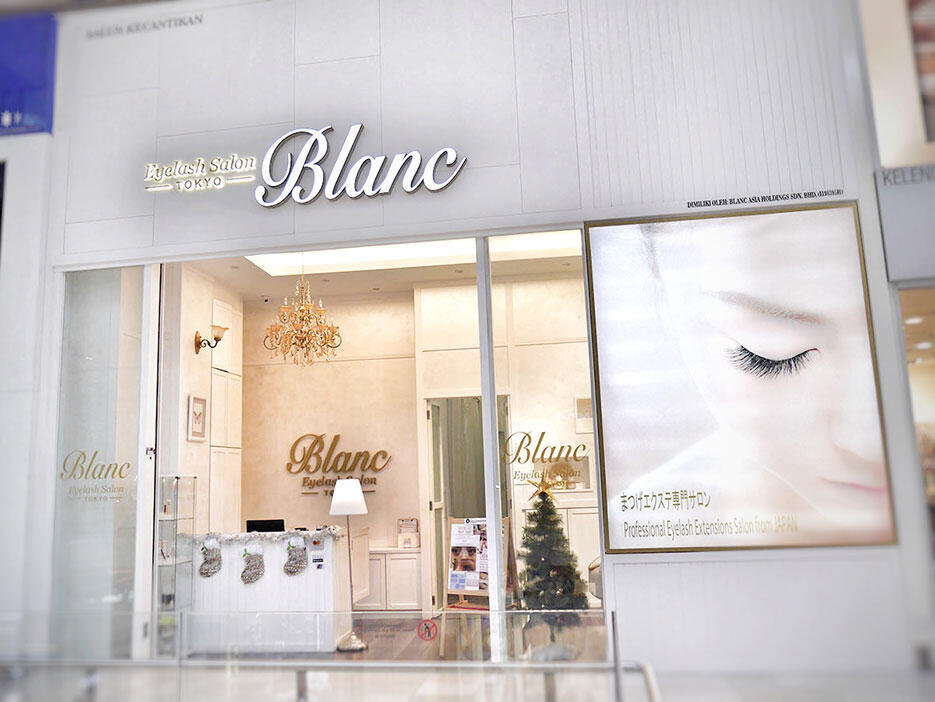 Prices are RM150 for Natural Upper Eyelash (40/40) lashes,
and RM250 for Unlimited Upper Eyelash. Lower Eyelash = RM90
Website: blanc-lash-my.com
Blanc Eyelash Salon – KL
Lot 6.16.00, Level 6
Pavilion Kuala Lumpur
168, Jalan Bukit Bintang
Kuala Lumpur
603-2110 5859
blancmalaysia@gmail.com
Blanc Eyelash Salon – Penang
Lot. 163-D-6-34&35
Persiaran Gurney
Gurney Paragon Mall
Jalan Kelawei, 10250
Pulau Pinang
604-2966 042
blancpenang@gmail.com