Last Thursday i met up with Kayda for a catch-up dinner before we headed to the first night of House of 1A by DCODE, which was the first of a series of events taking up what resembled a renovated warehouse space in Menara Ken TTDI. There's a diff theme / exhibition every week, with sneakers kicking off the first one – via a collaboration with MASSES.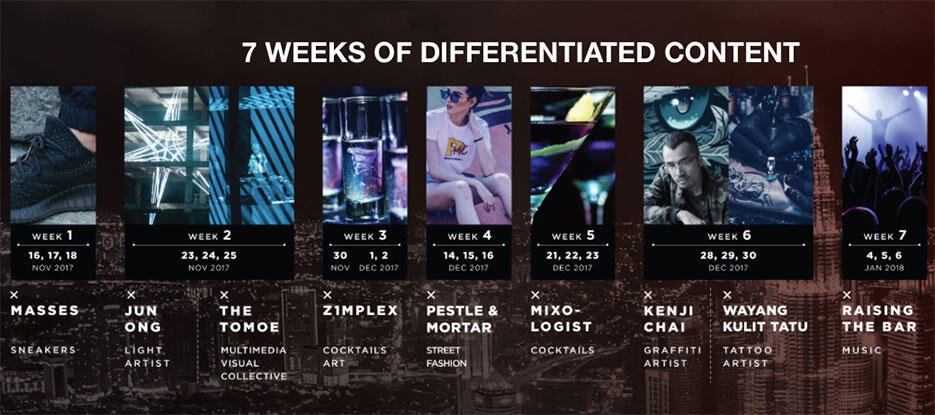 I'm quite interested in the one this week by Jun Ong and The Tomoe cos it involves light and i like shinyyyy.
Then for sure the one with artists Kenji and Wayang Kulit Tatu… and defo the Mixologist edition so i can support Angel Ng, Joshua Ivanovic, and Andrew Tan. Hopefully i'm free that Christmas week!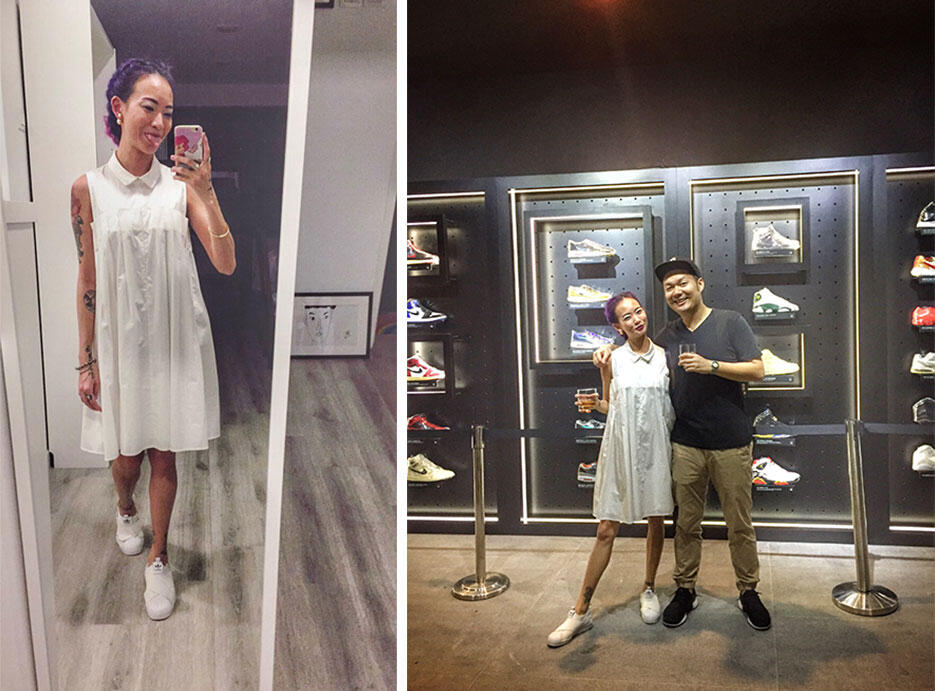 My pleated white dress from Love, Bonito many months ago. I saw it, wanted it, then waited for the perfect opportunity when it felt like the right occasion to wear it out to!
With Tai Yong at the sneaker exhibition upstairs (the event is spread out across two floors, with every wall and ceiling painted in black.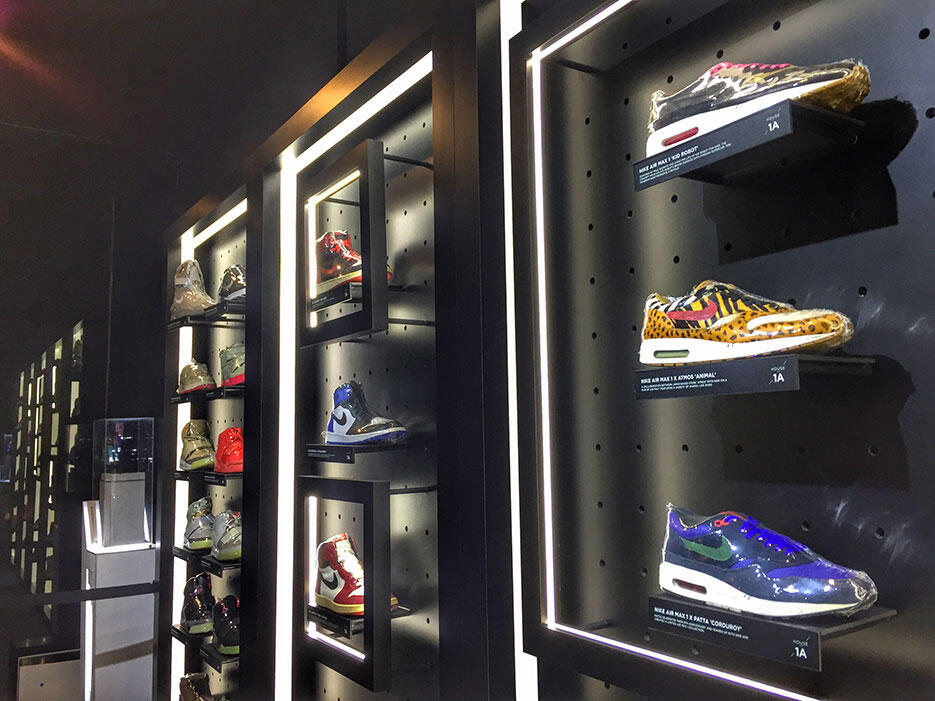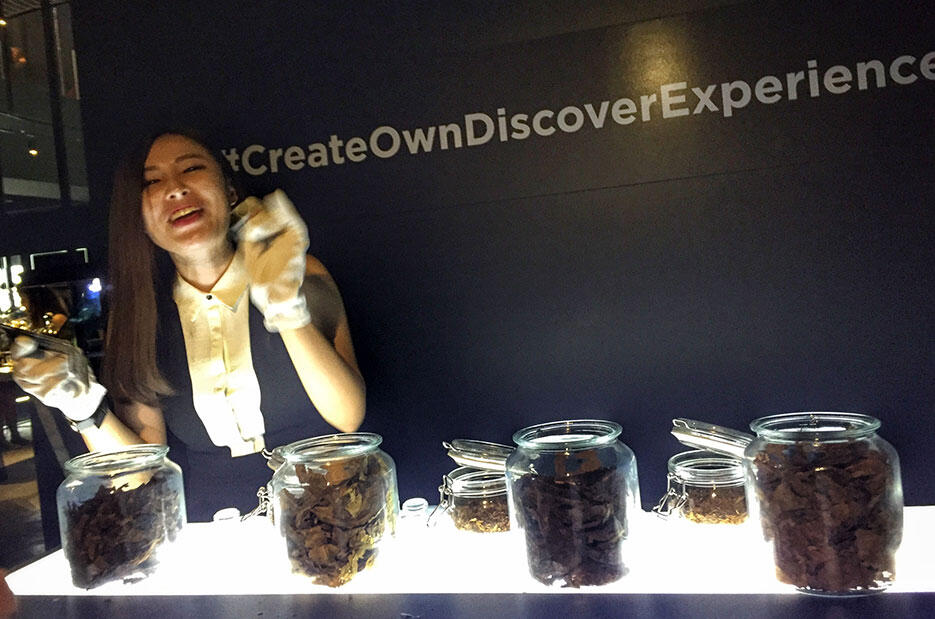 Downstairs, we were each given a stamp card to take us through a journey of scents, flavours and learnings.
The girl at this counter was like, "No picture please!" but i pretended not to hear her since my phone was already composed on the shot, took it, then i looked up and said, "Oh, ok!"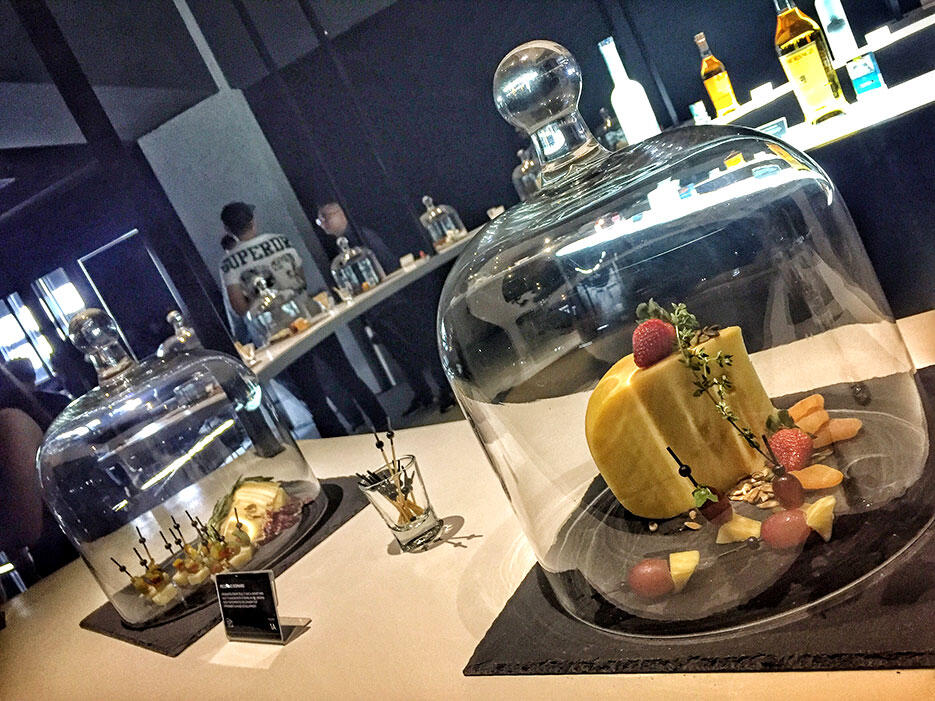 Various cheese and chocolate bites for us to sample and educate ourselves on.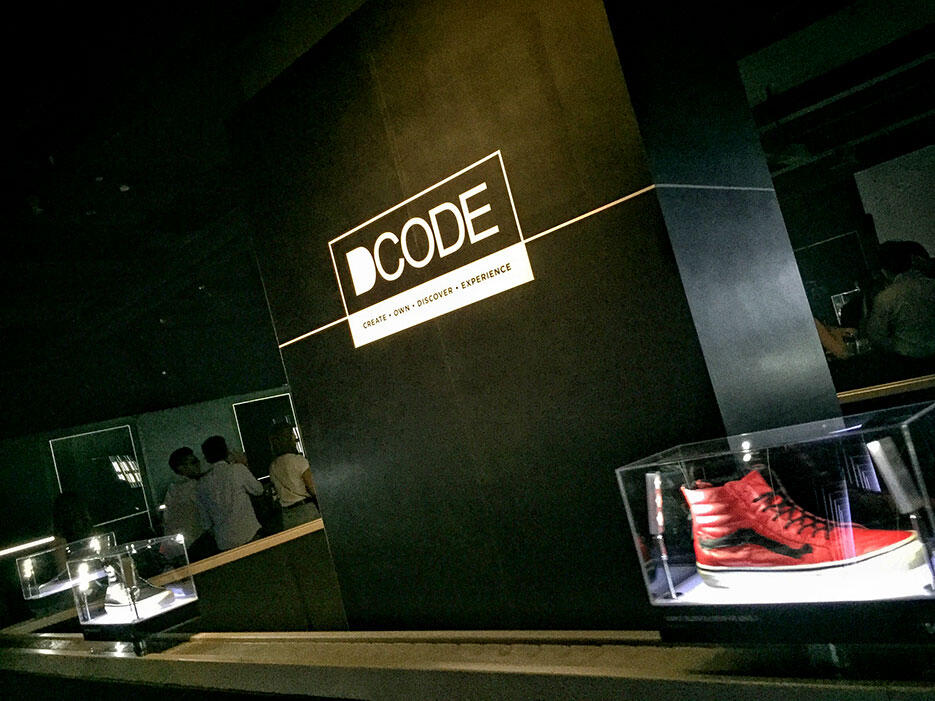 I thought this was the most impressive set up of the lot – sneakers displayed in glass cases on a conveyor belt that moved them round and round, sushi-style!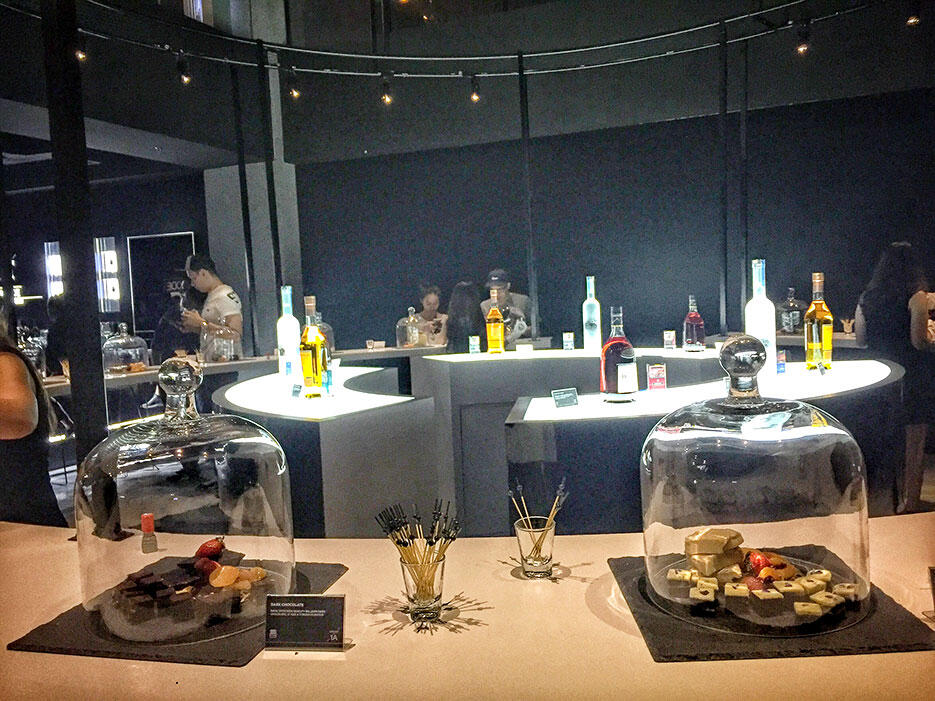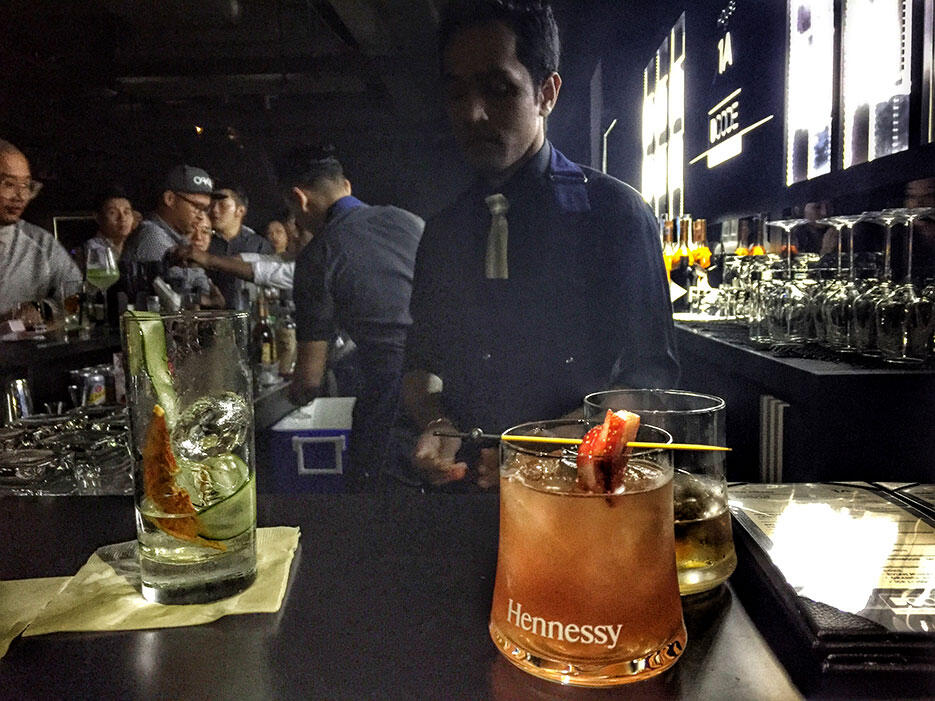 Mixologist Angel Ng was behind the bar but she was sooo busy supervising the bar team so i couldn't disturb her

L: Kayda & i! She's currently working on a new album!
R: Cher Ru, Justin & i
Justin has been telling people how i didn't help him when his nose was bleeding when we were seated next to each other in Standard 3.
My reason is that he was the first boy i fell in love with at 9 years old, and i was too stricken to say a word! We didn't speak to each other for a whole year hahaha. Such little kids.

L: Drew, me and Kenji (the artist who will be collaborating with DCODE on Week 6).
R: Eko (whom i've hung out with in HK and Bali but never KL!) and Victor G
I don't really know Kenji, but rather, i think we both know each other via reputation. What i liked that night was how we dived straight off the bat into a deep convo for 10 minutes. I told him how i got one of the metal tin boxes with his work on it, there at the DCODE event.
Him: Which colour did you choose? Red?
Me: No the green one!
Him: How is your work going?
I immediately knew he was talking about my creative work, and responded: I feel like i need to get away to break barriers. Be alone, go really far away.
He agreed that artists need to step out or get into solitude to focus without distraction.
And we both agreed that money ain't everything, as without our artistic expression we would never feel satisfied or fulfilled.
Art = primary. Money = secondary.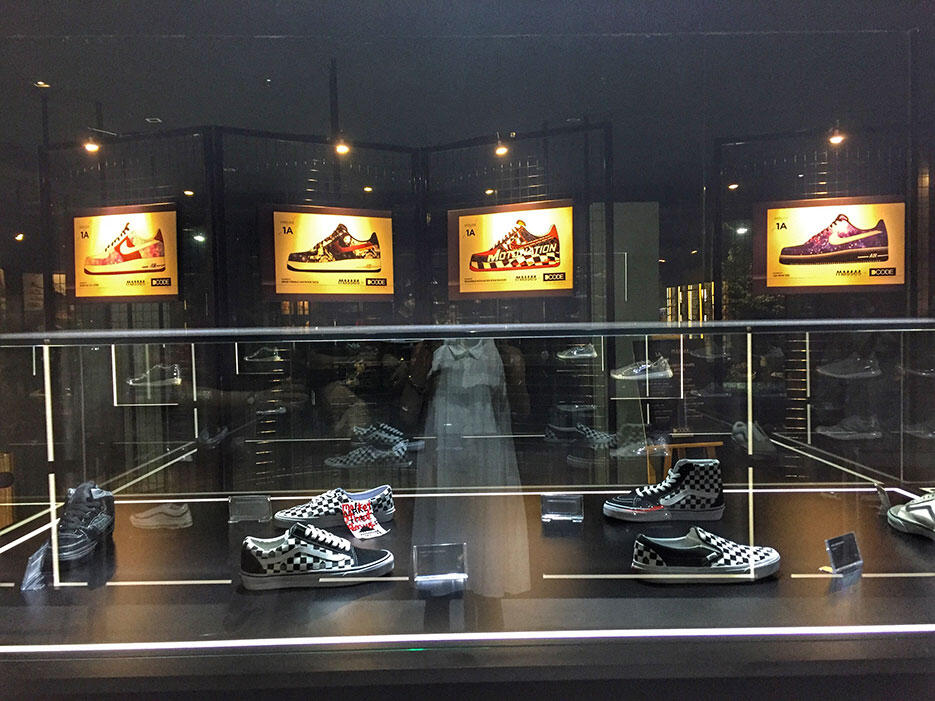 DCODE House of 1A is an exclusive space where DCODE and the best-in-class industry experts come together to create an experience:
Masses [sneakers] @massesmy
Jun Ong [light artist] @junihaoni
The Tomoe [multimedia visual collective] @thetomoe
Z1MPLEX [cocktails, art] @z1mplex
Pestle & Mortar [street fashion] @pestlemortarclothing
Kenji Chai [graffiti artist]  @mr_kenjichai
Wayang Kulit Tatu [tattoo artists] @wayangkulittatu
Raising The Bar [music]
Angel Ng, Joshua Ivanovic, Andrew Tan [mixologists]
Spread across 7 weeks starting Nov 16th in a chic location at Menara Ken TTDI, DCODE teams up with the above list of superstar collaborators for these invite-only events.
Win exclusive invites: www.dcode.my/events
And lastly, pic of my hair cos Han and Kay at Centro Hair Salon did such a kick ass job.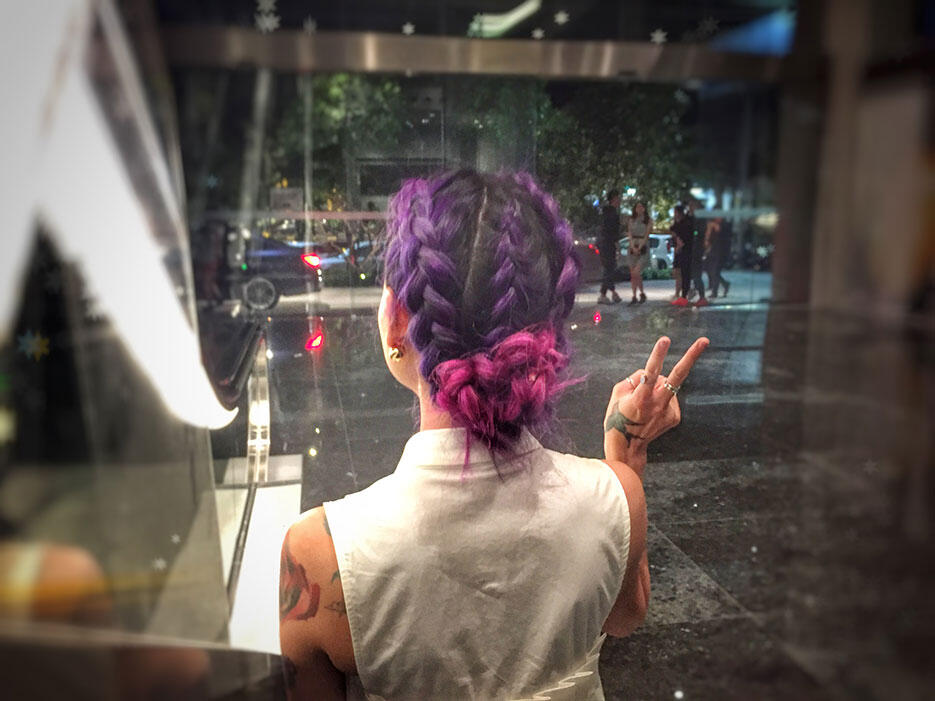 xxx