Urbanscapes is one of the most prominent art festivals in Malaysia. I popped my Urbanscapes cherry back in 2008 when it was a 2-day festival in KLPAC. This year, the festival spreaded across three weekends in various parts of the city with weekend markets happening at Urbanscapes House and an impressive line-up of acts like Tame Impala, M83 and Rudimental.
The Hotel Takeover was an invite-only party that took place during Labour Day weekend. We were treated with cocktails, a BBQ party, and some chilled tunes which was perfect for a Sunday affair. But of course, the highlight of the event was an exclusive Rudimental after-party that took place at KL Journal's rooftop.
I love weekend getaways. Even if it's the city. Booking a villa or suite over the weekend gets me very refreshed, especially after a hectic week. I also enjoy some time away from my family. Don't get me wrong, I do enjoy their company but I enjoy my ME time, haha.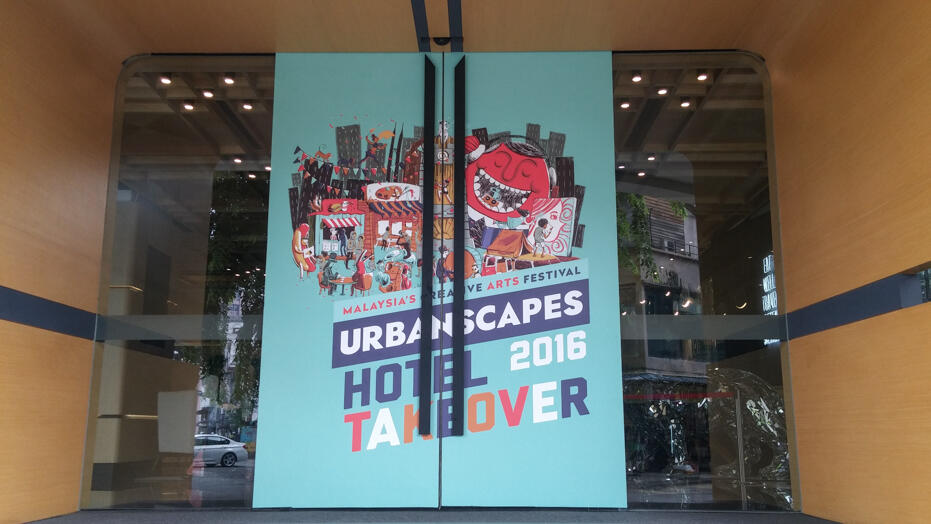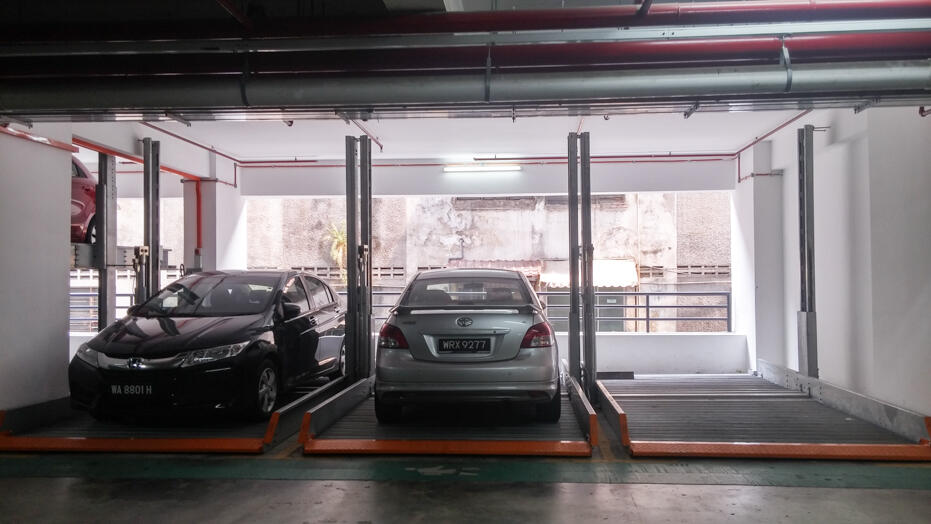 I was kind of jakun with the elevated parking system in the hotel because I've never really seen or used it in Malaysia. It was everywhere in Japan and fascinating for me to watch as cars were casually stacked on this parking system. You gotta love the Japanese and their technology.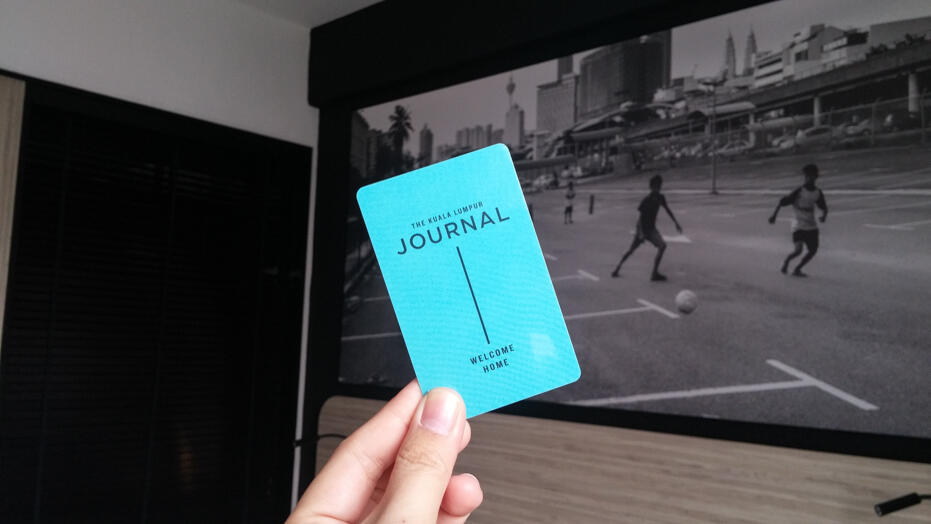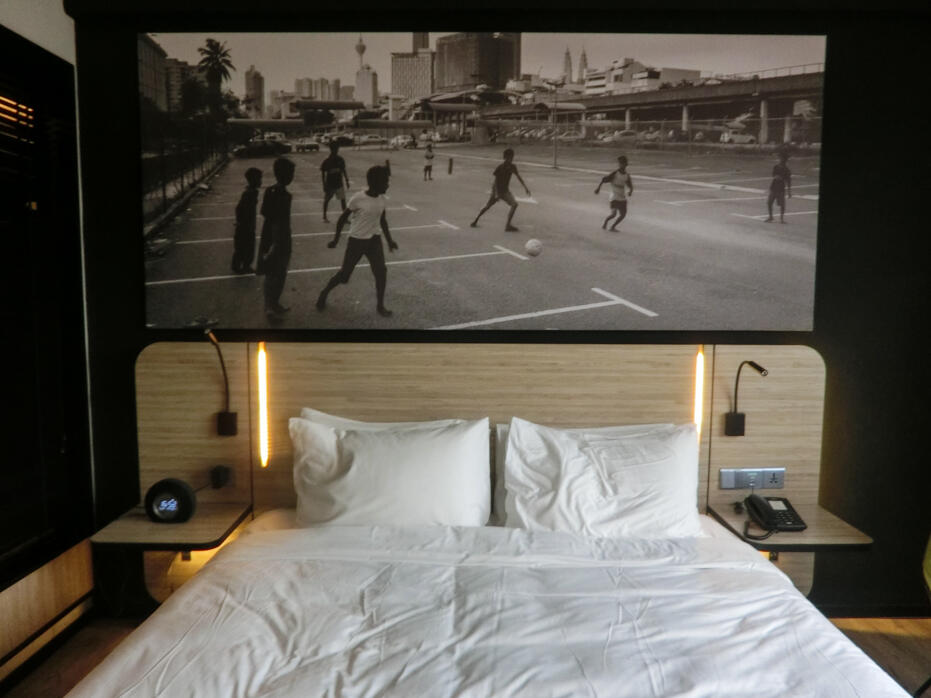 The immensely comfortable bed where I spent most of my time on, clearly. My friend was chiding me to go explore after chucking our bags in the room and all I wanted to do was to roll around in bed in the hotel bathrobe.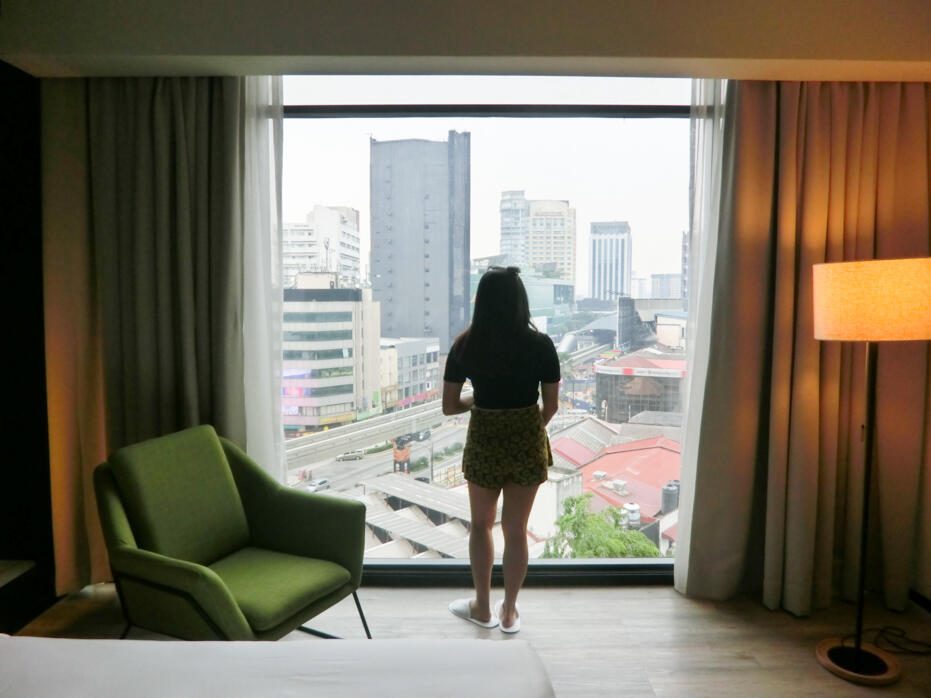 KL Journal is set in a very strategic part of the city, Lot 10 is a convenient 5-minute walk away and I conveniently did a little shopping at H&M in between the party. Heh.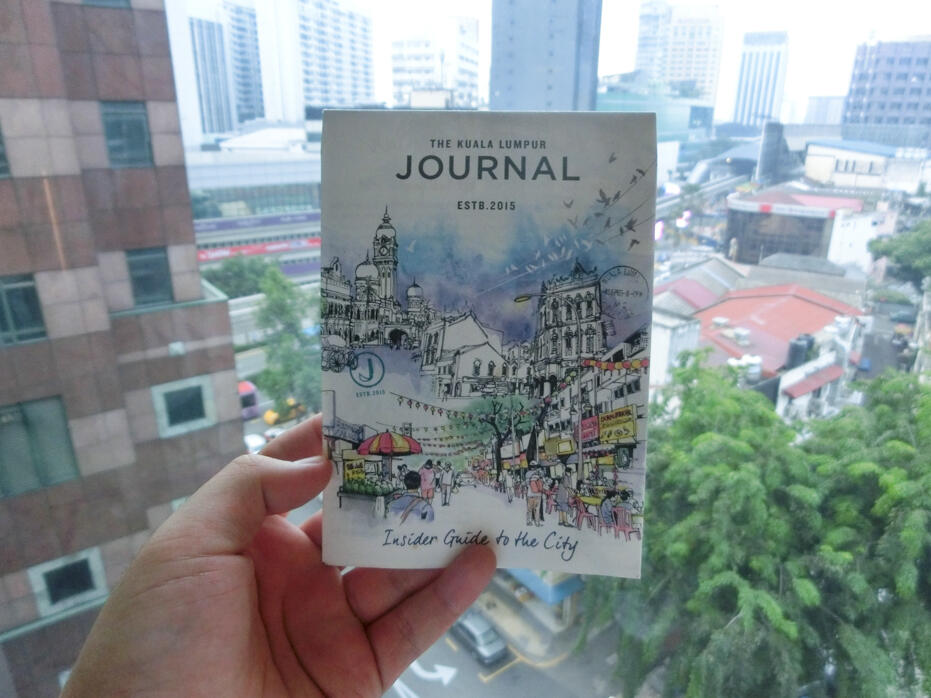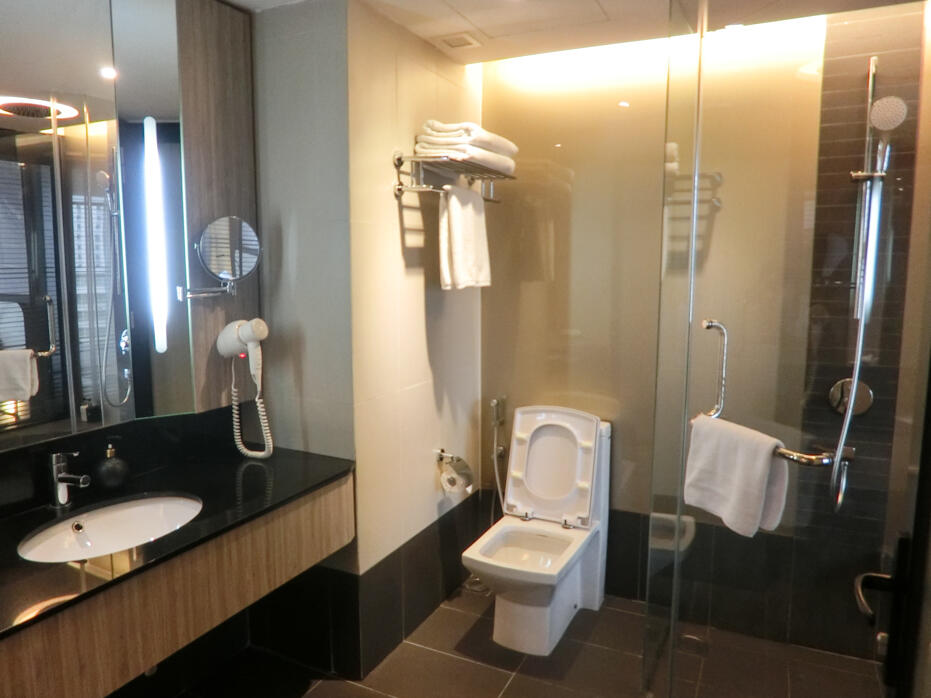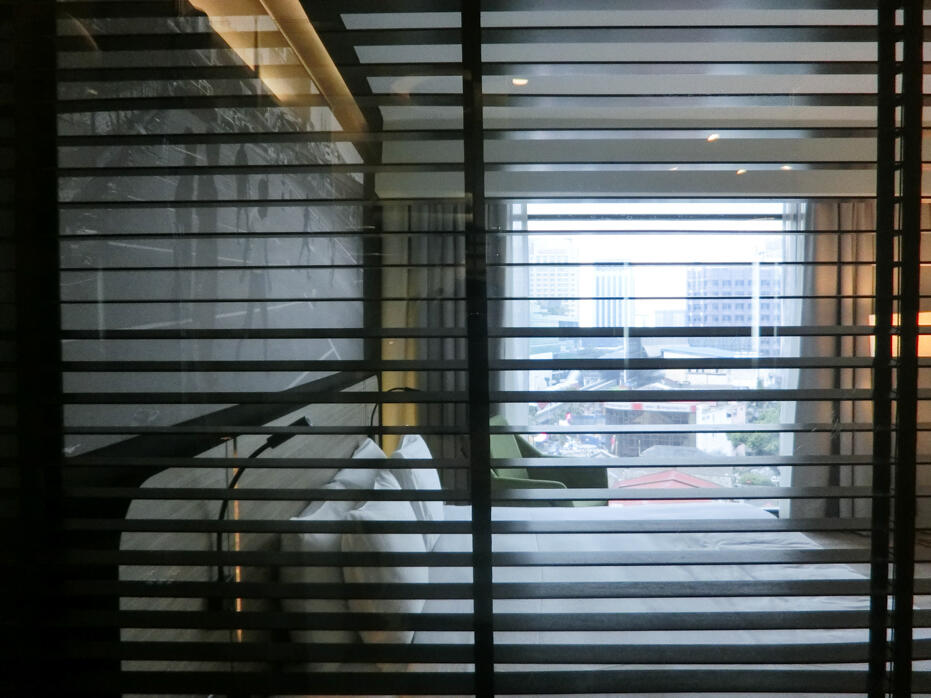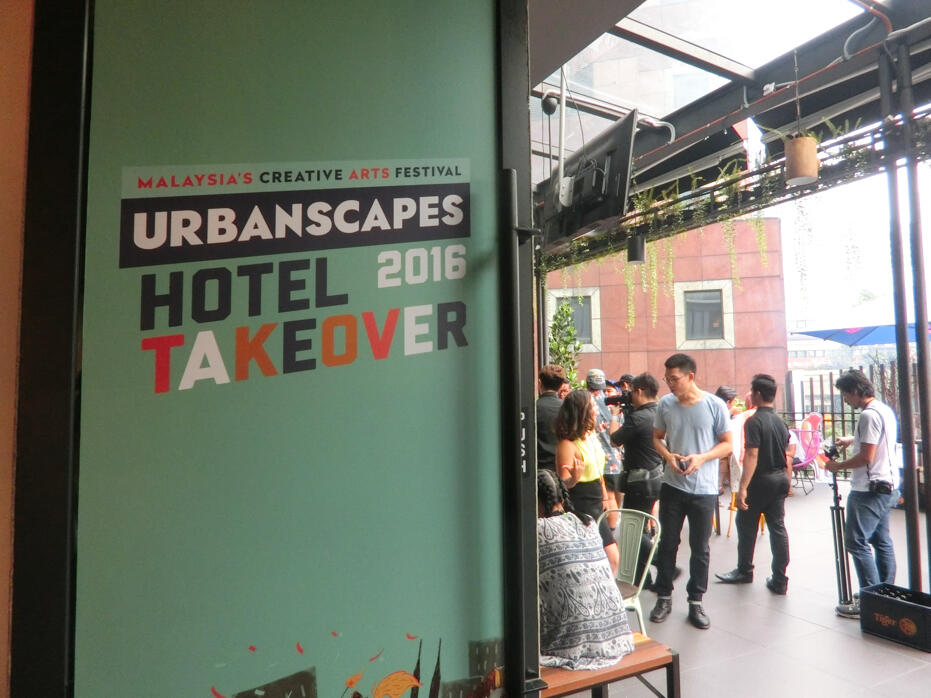 There was a garden party going on when we arrived at the first floor. It was a pretty hot affair.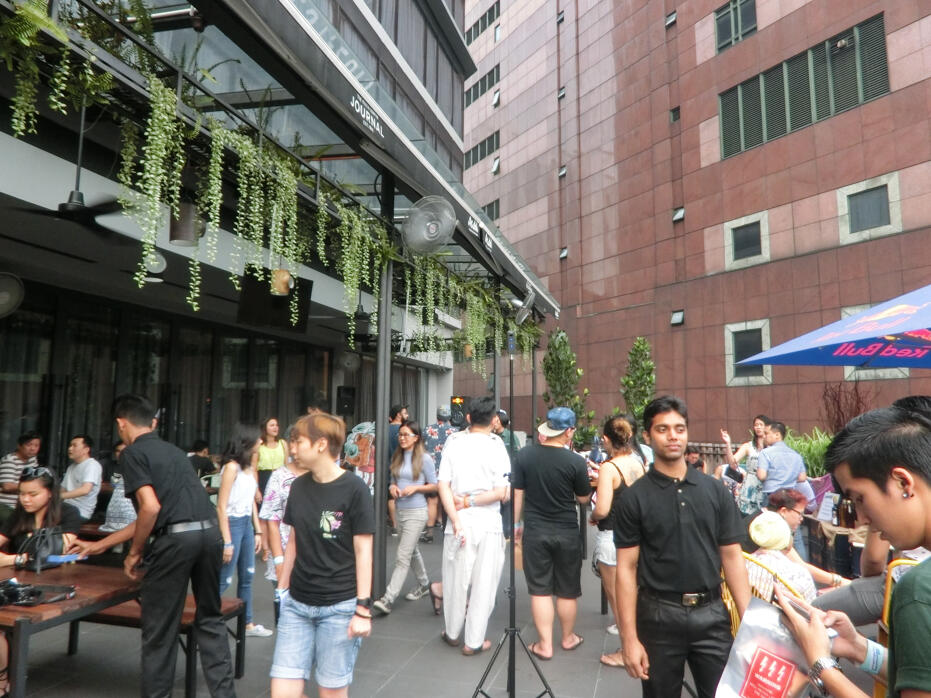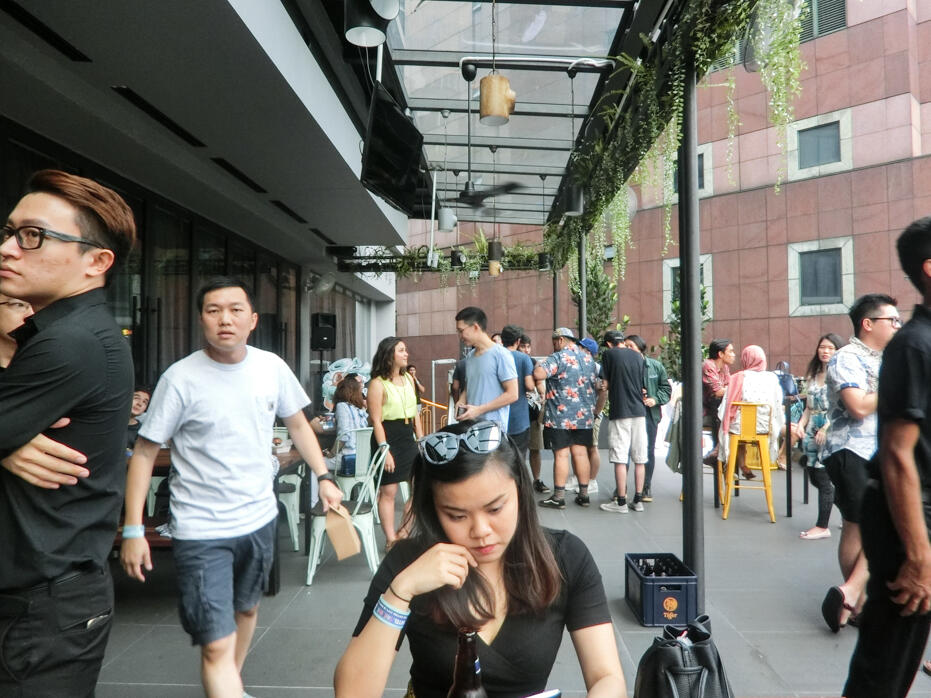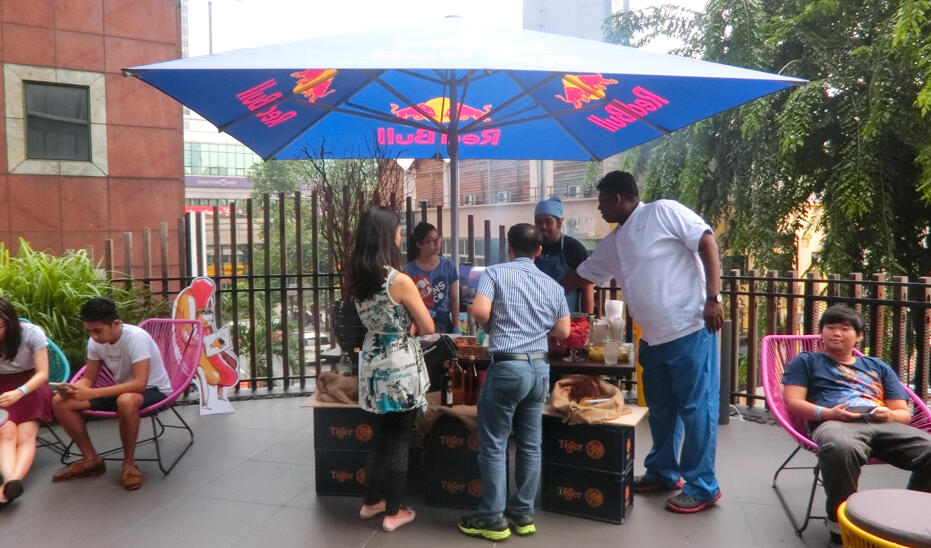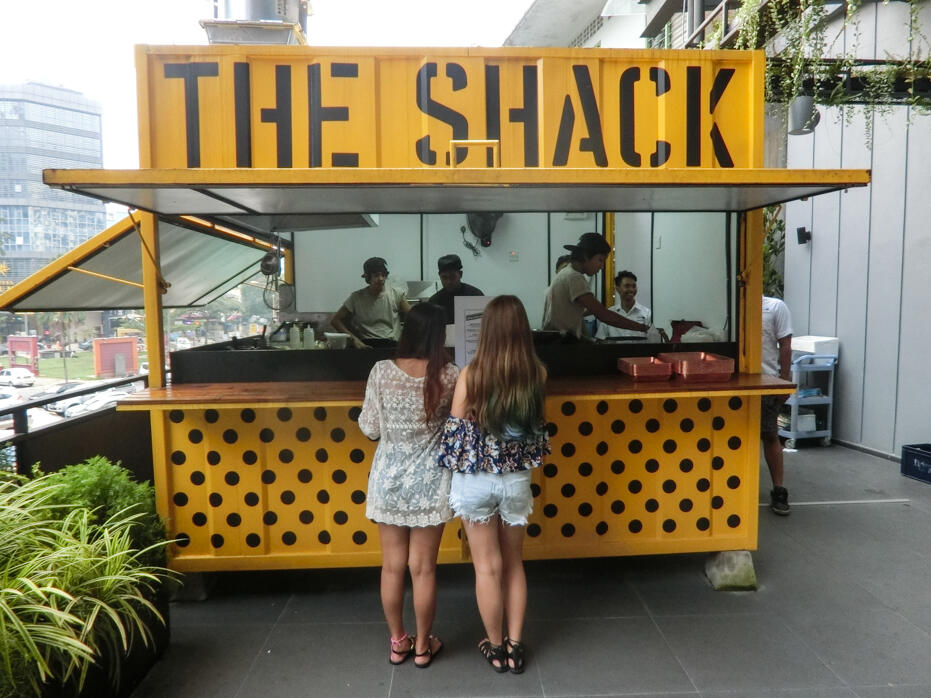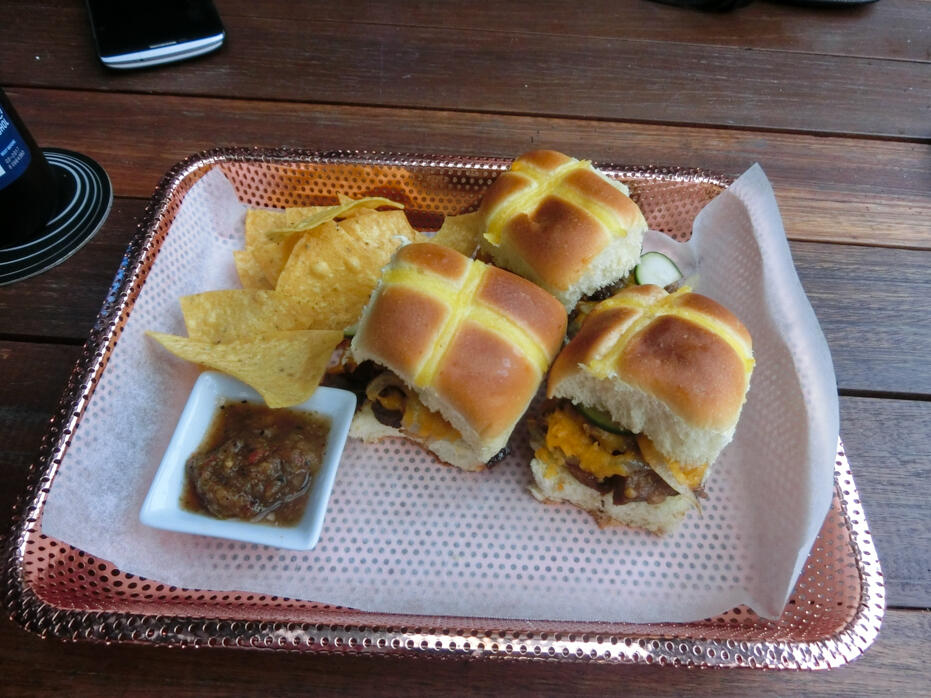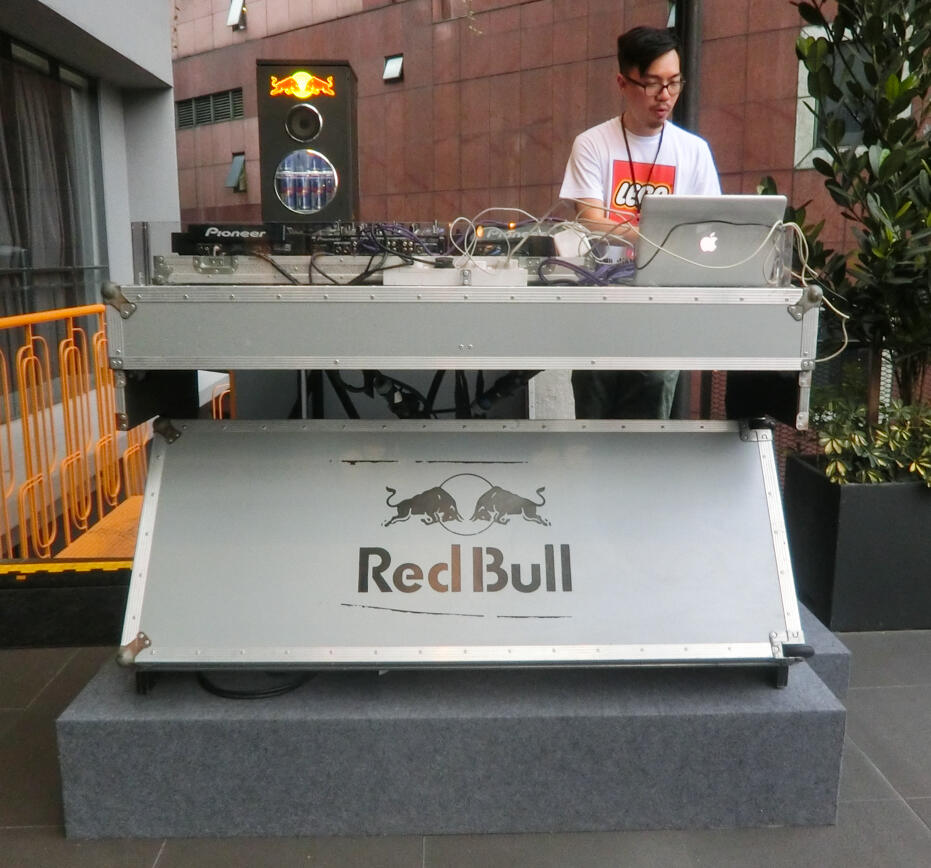 Our homegrown beatmaker and occasional DJ, Mushroom Buttons.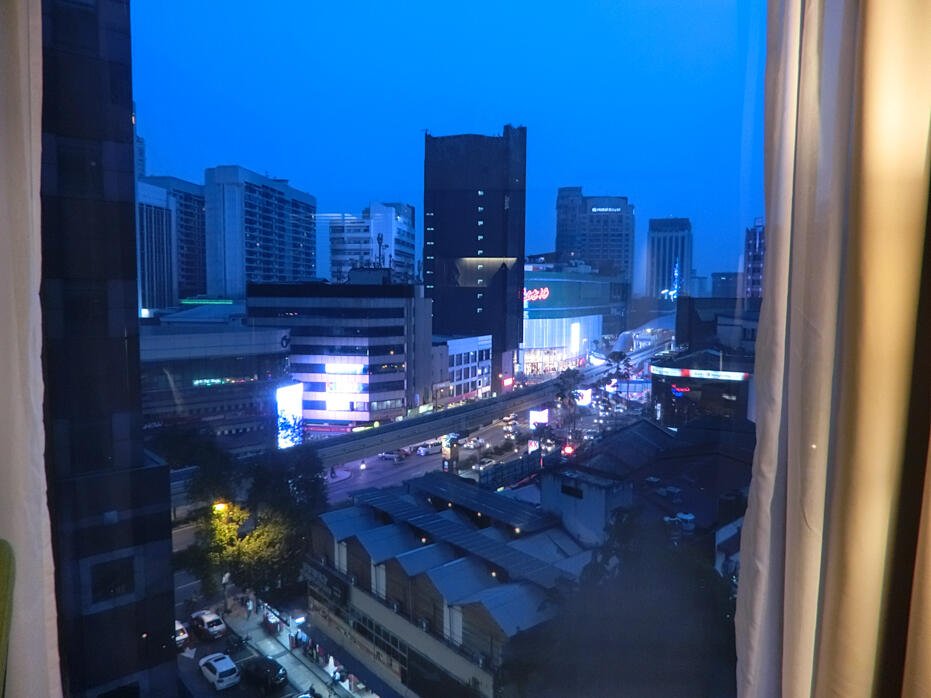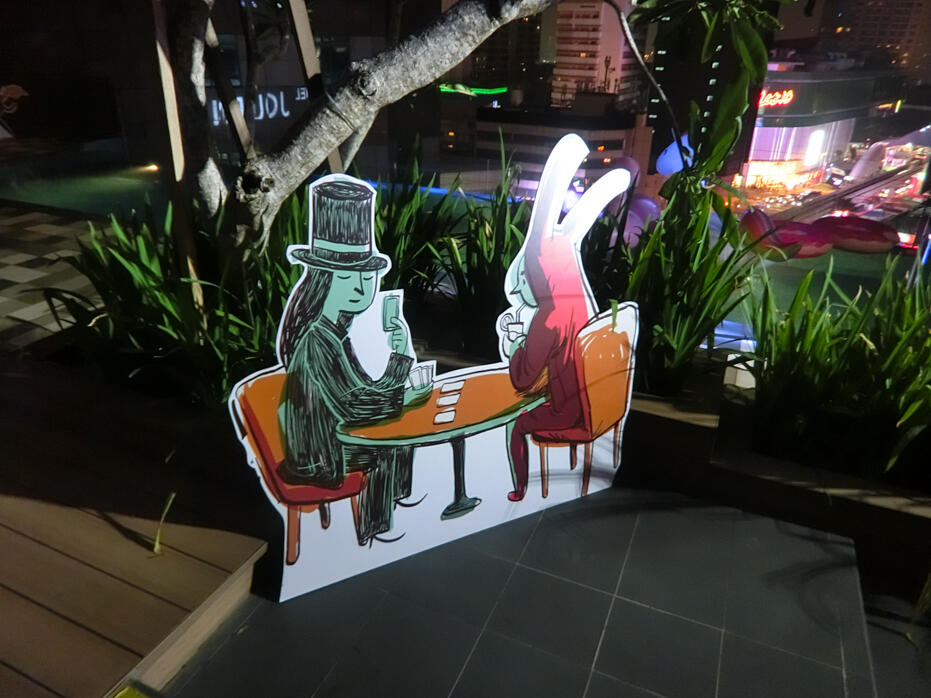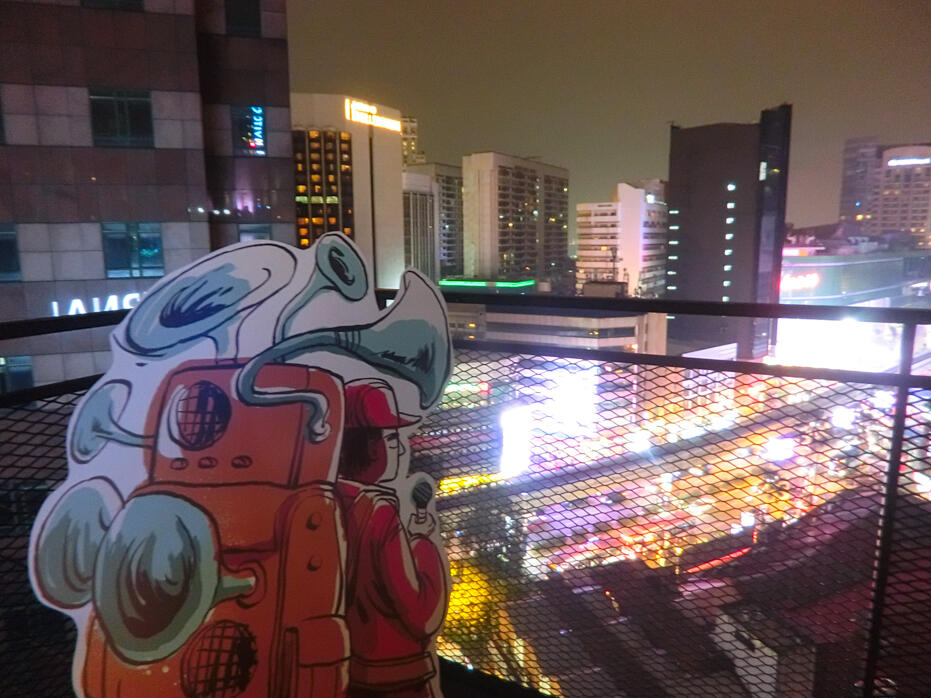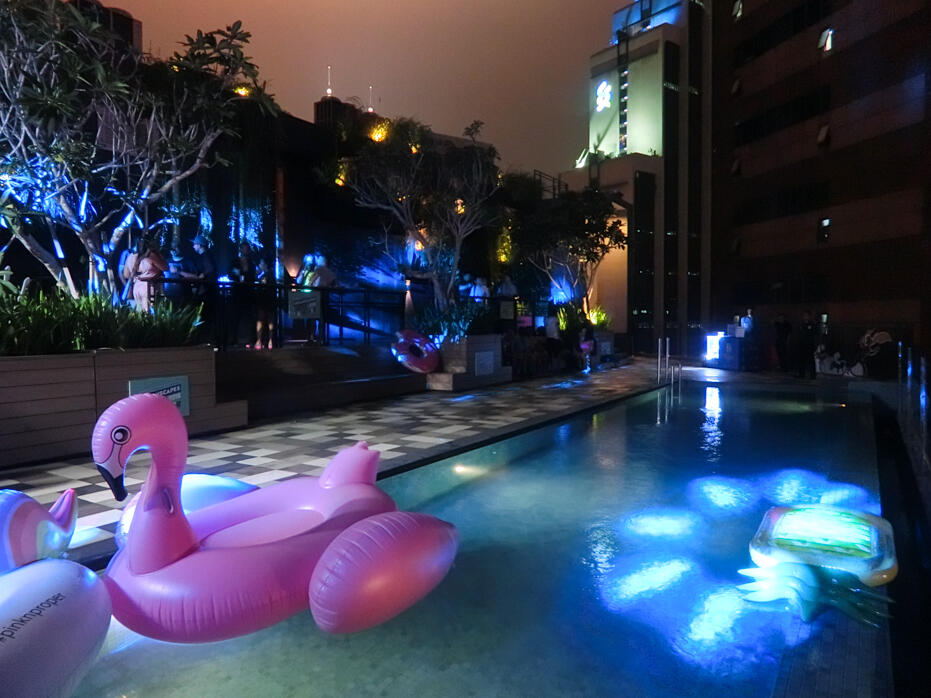 Before the storm hit the pool party.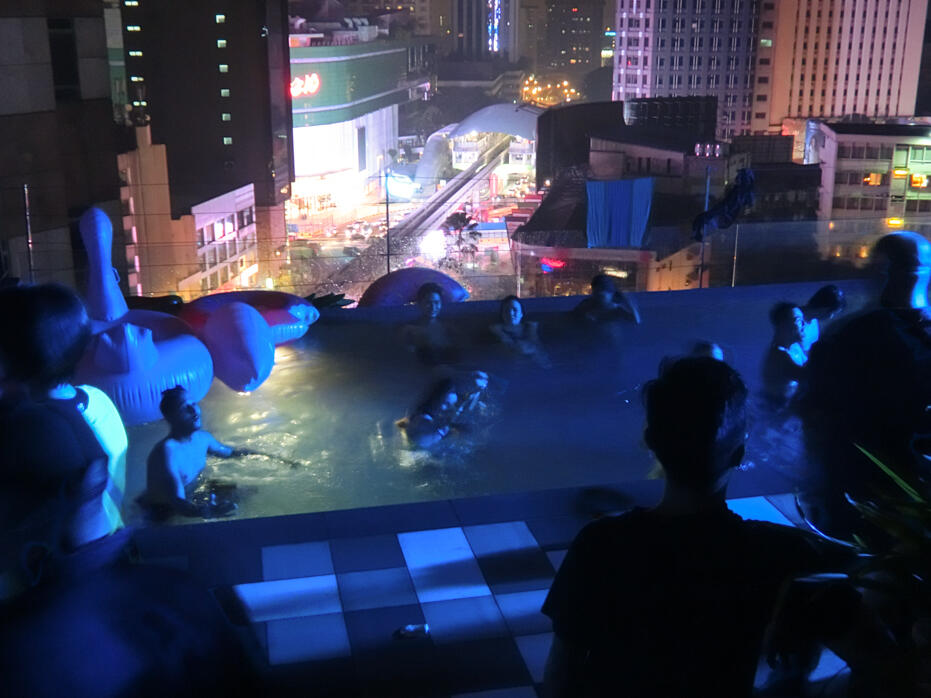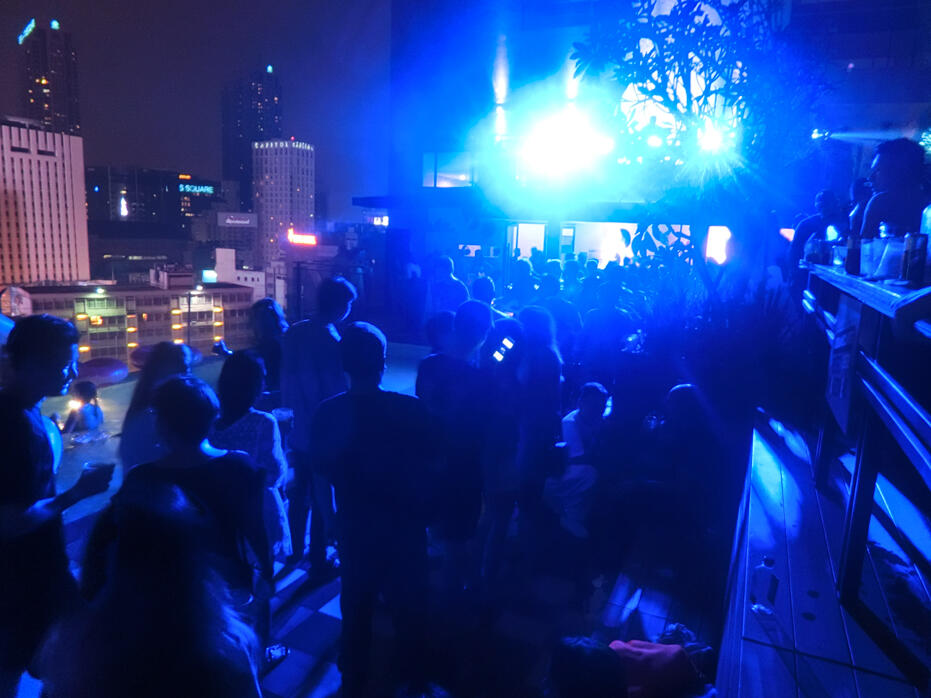 Everyone only appeared at midnight when the guys from Rudimental started playing. The Rudimental boys were really friendly as they mingled with the crowd and were readily up for selfies before their gig.
The night ended with me prying off a beer bottle cap under the lip of a door hinge in our hotel room because we didn't have a bottle opener. Thank you, Buzzfeed.
+ + + + + + +
The #KinkyBlueFairyTeam had an enjoyable time  at the Tiffin X Urbanscapes Fashion & Retail Weekend at Urbanscapes House. Thanks to everyone who came by to support us and take pictures at our photowall. Do tag @kinkybluefairy #KinkyBlueFairy on Instagram when you post up those pictures!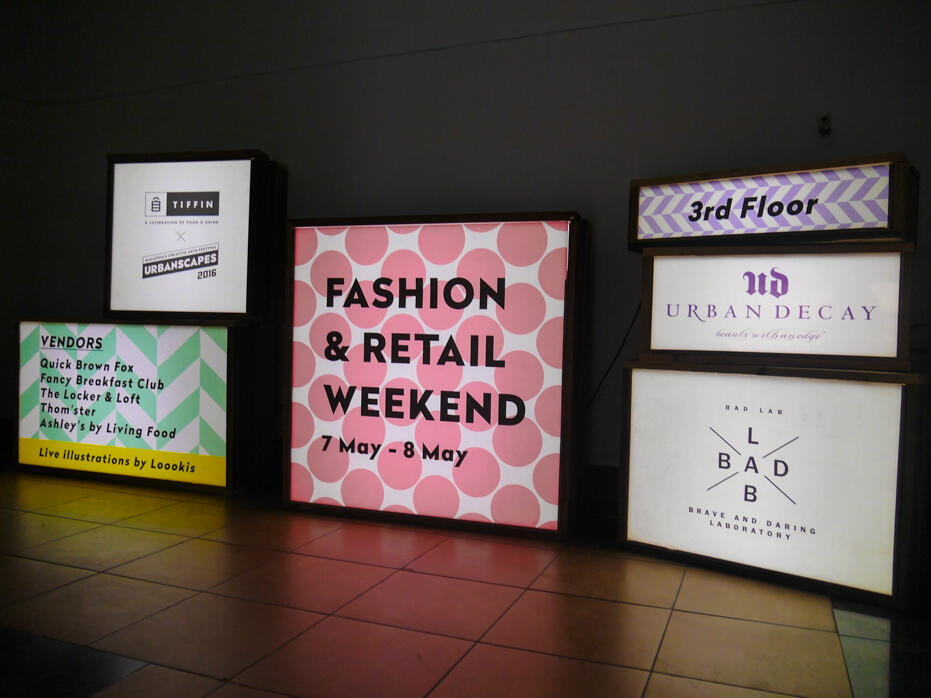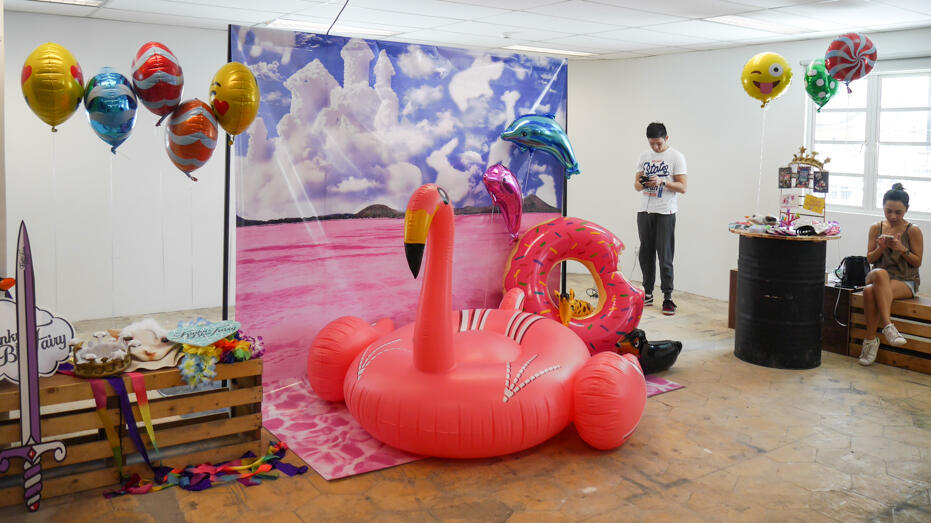 Our colourful little KBF corner that stood out from the other booths thanks to our giant Flamingo float and pretty pink backdrop.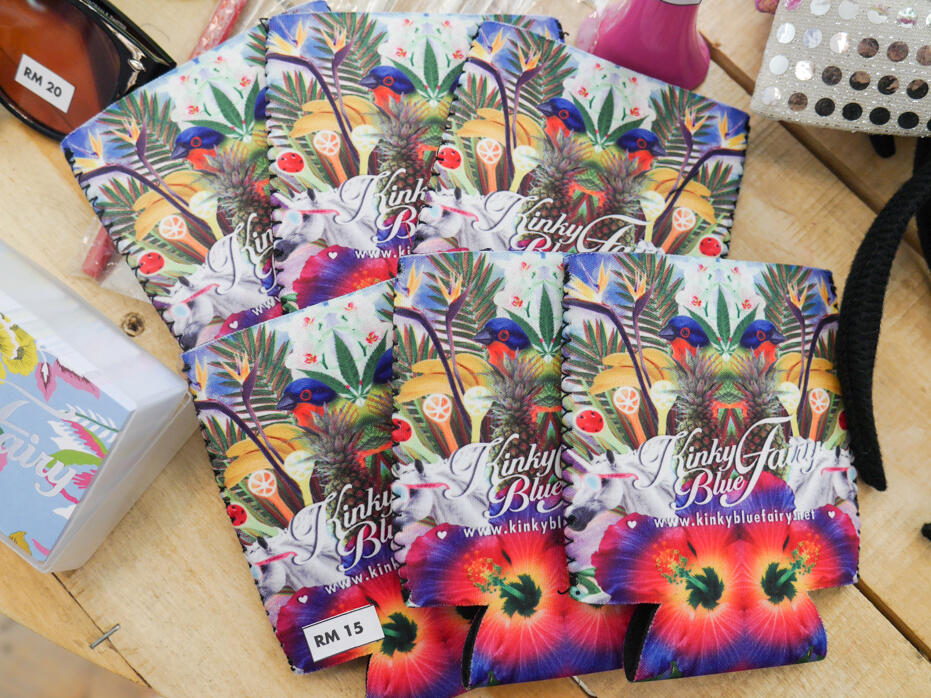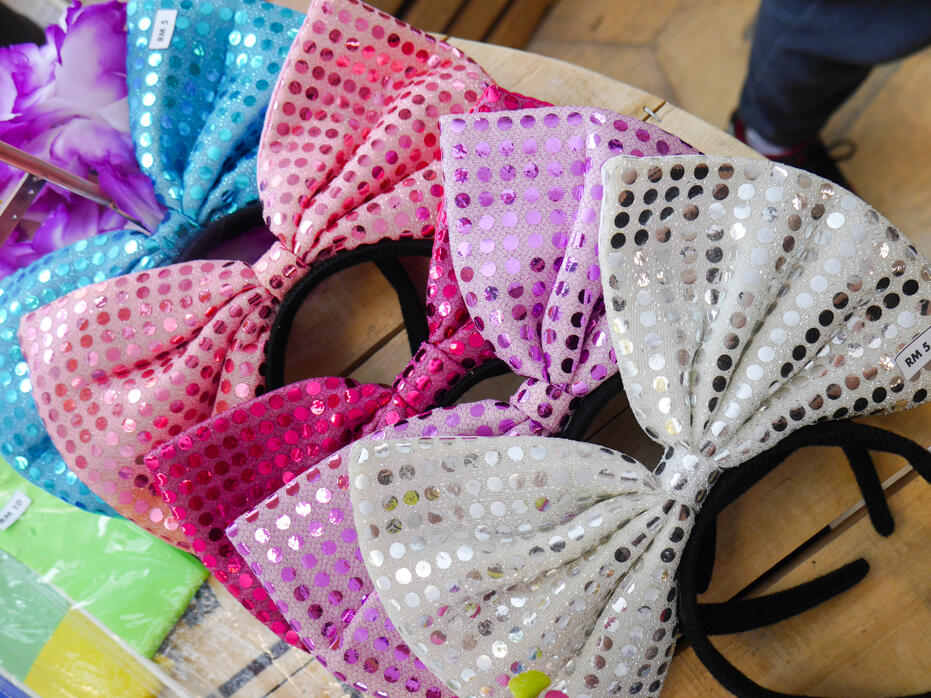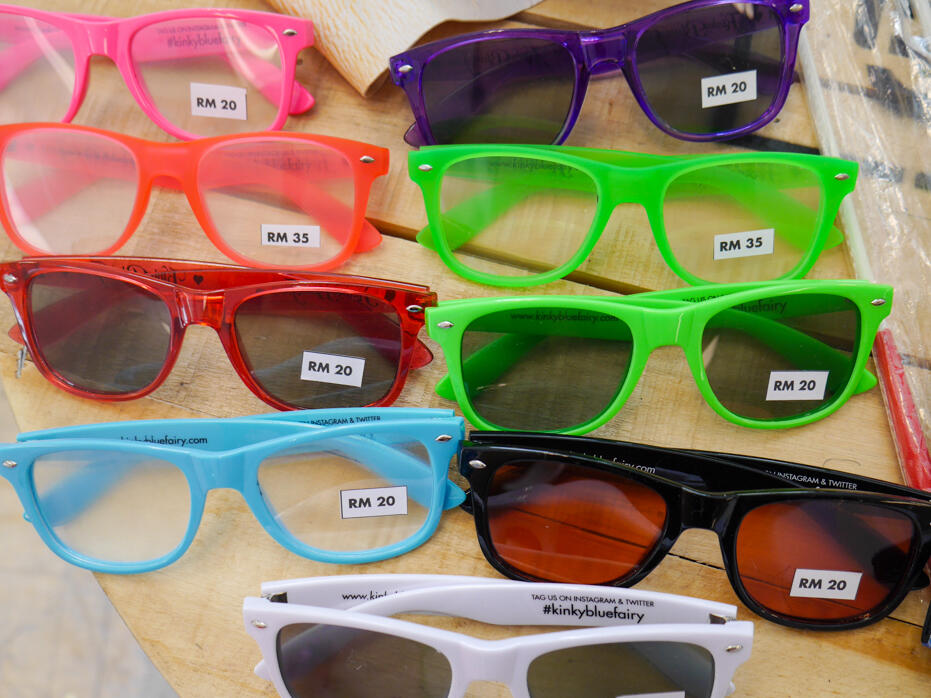 Party diffraction glasses I didn't know were so trippy till Andrew made me try them on!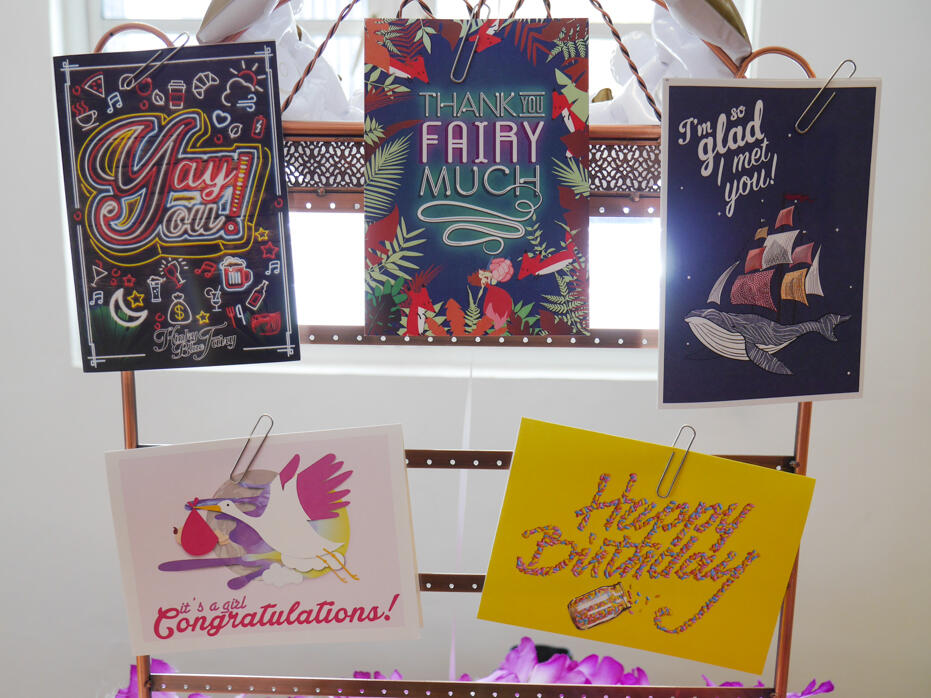 Greeting cards all designed by our Senior Kitsune, Andrew! You can buy them on KinkyBlueFairy *here*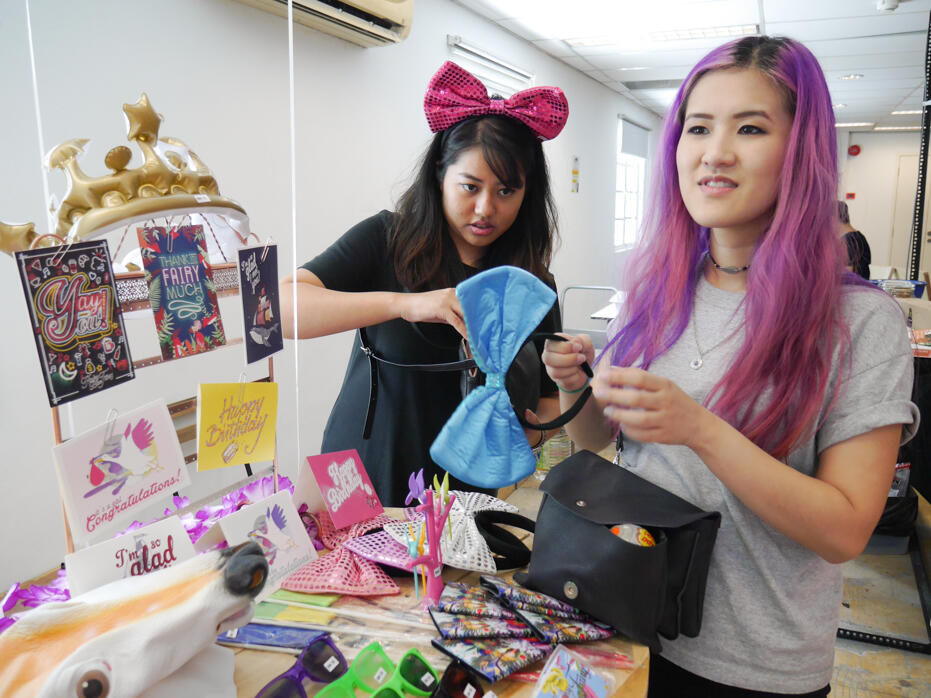 Jaydee with her awesome purple hair being indecisive on which Minnie headband to get.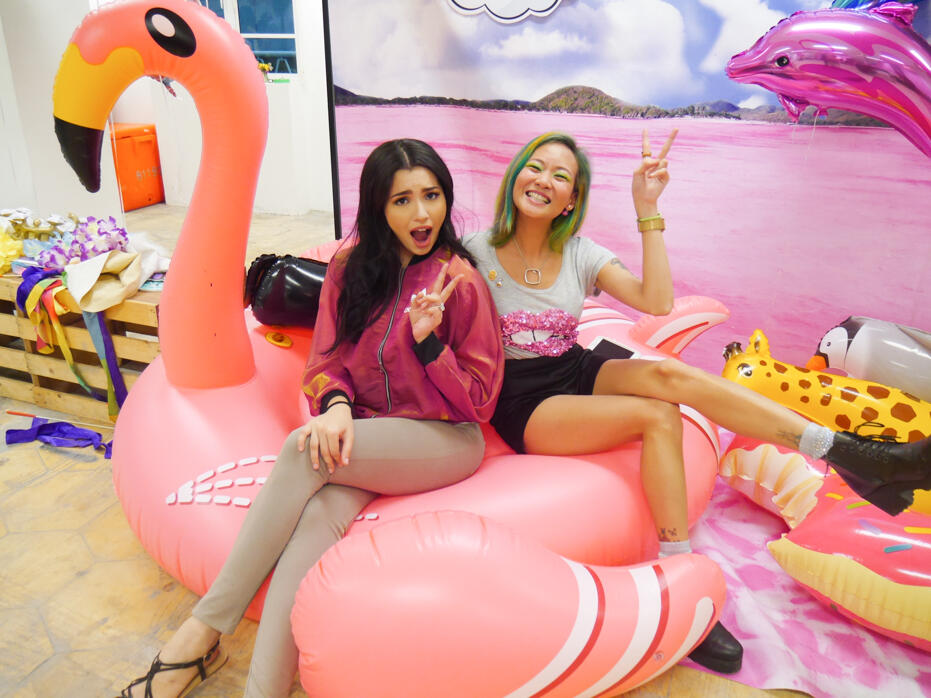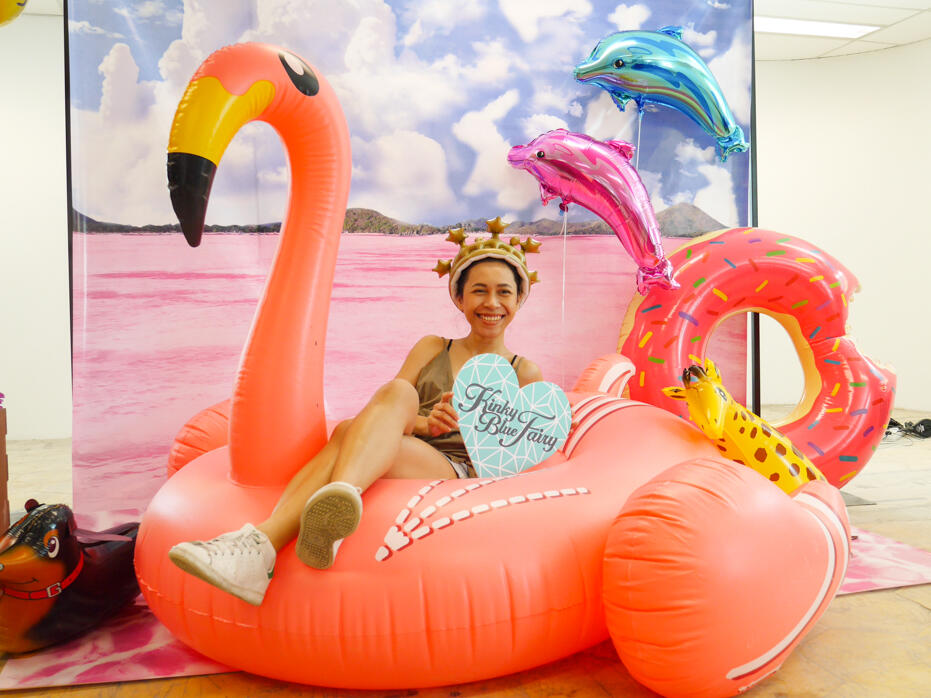 King/Faridah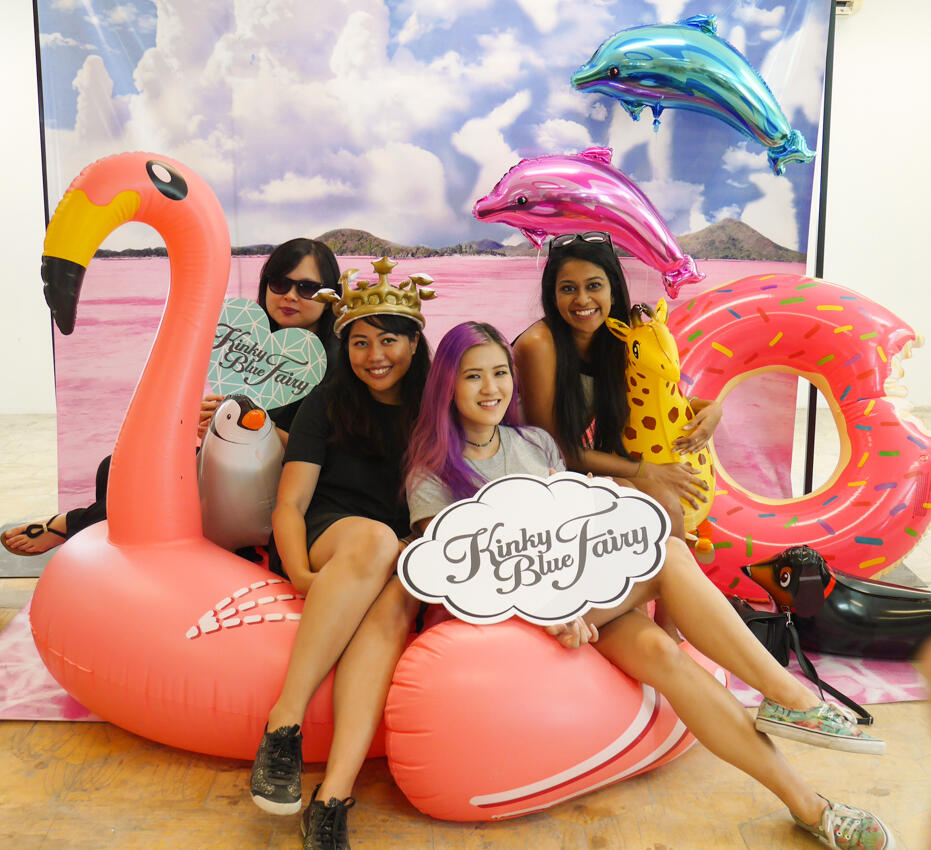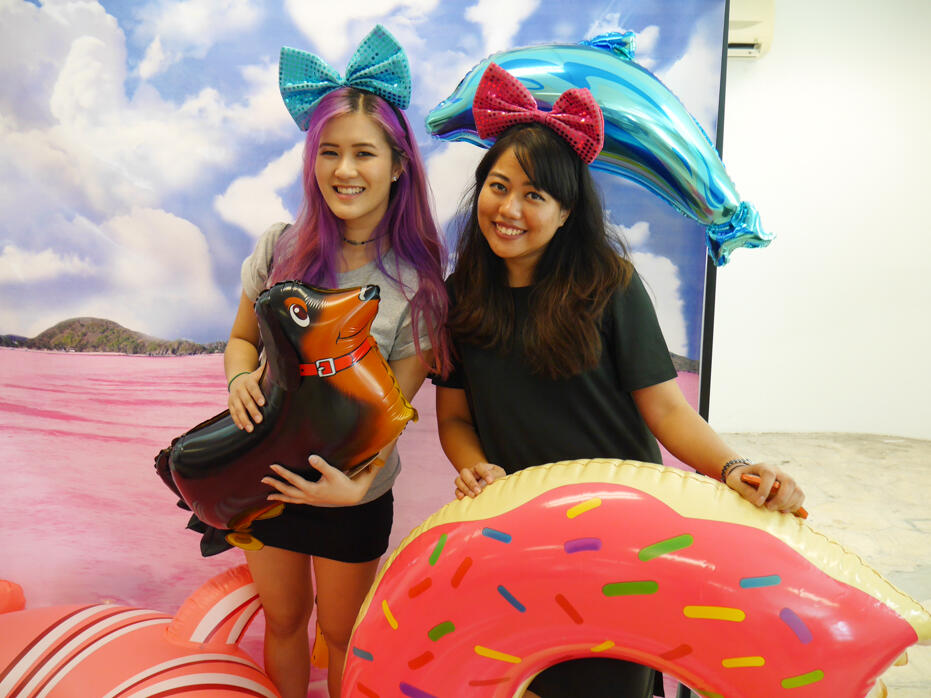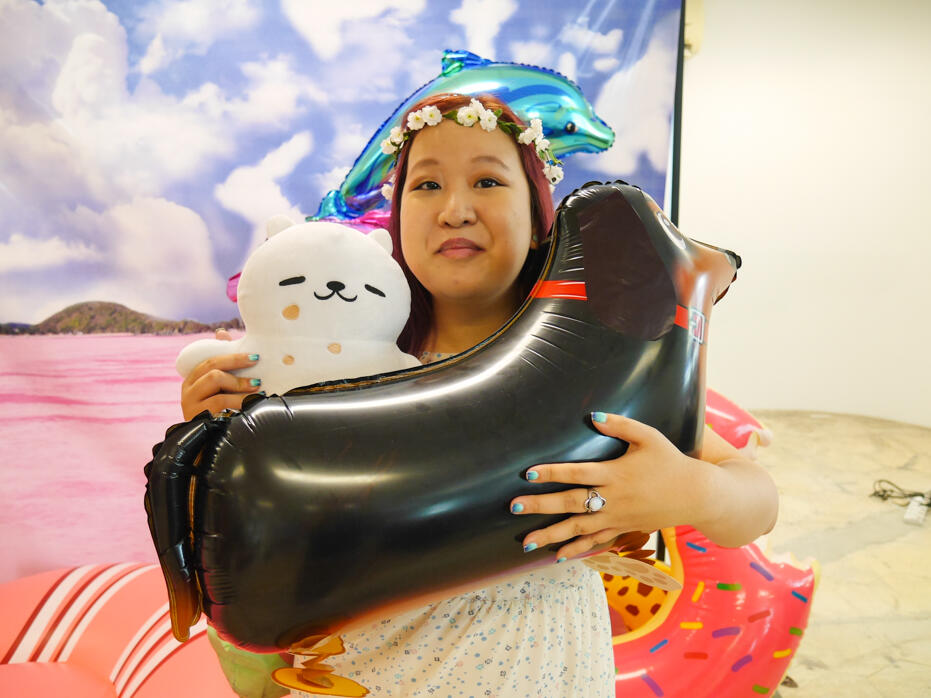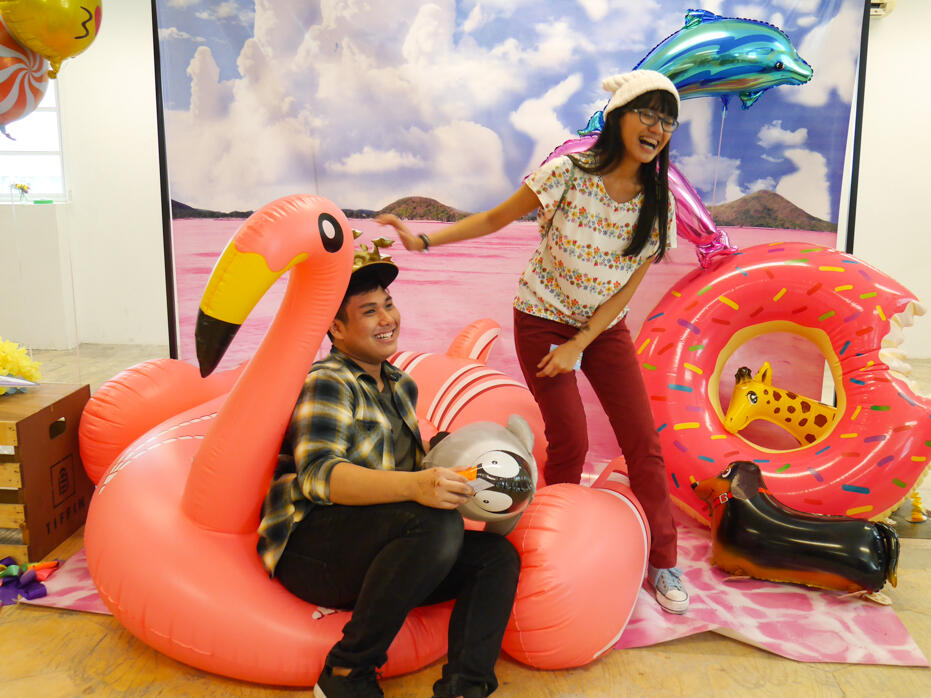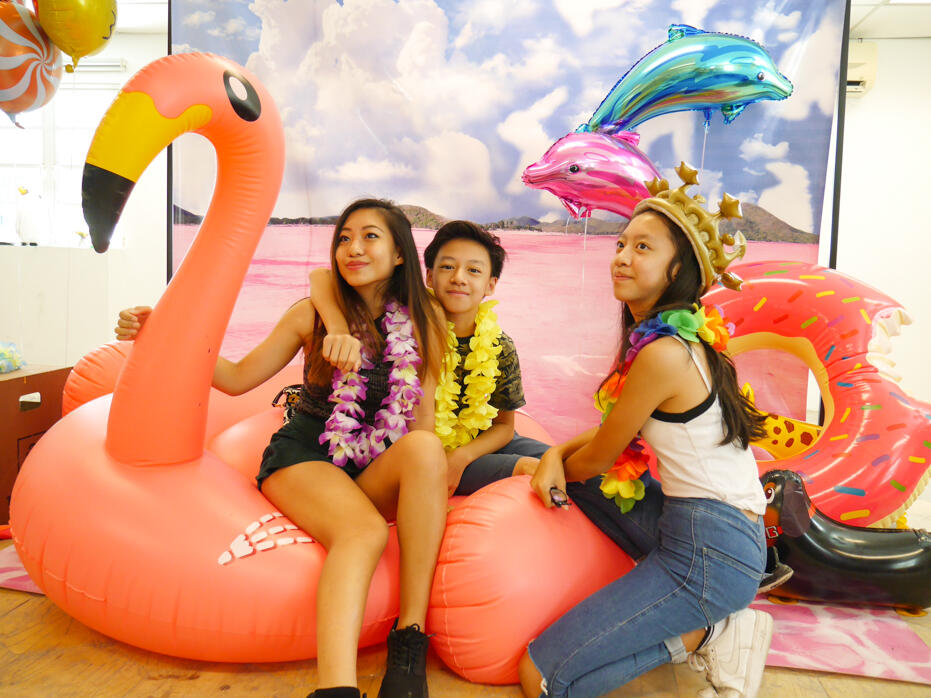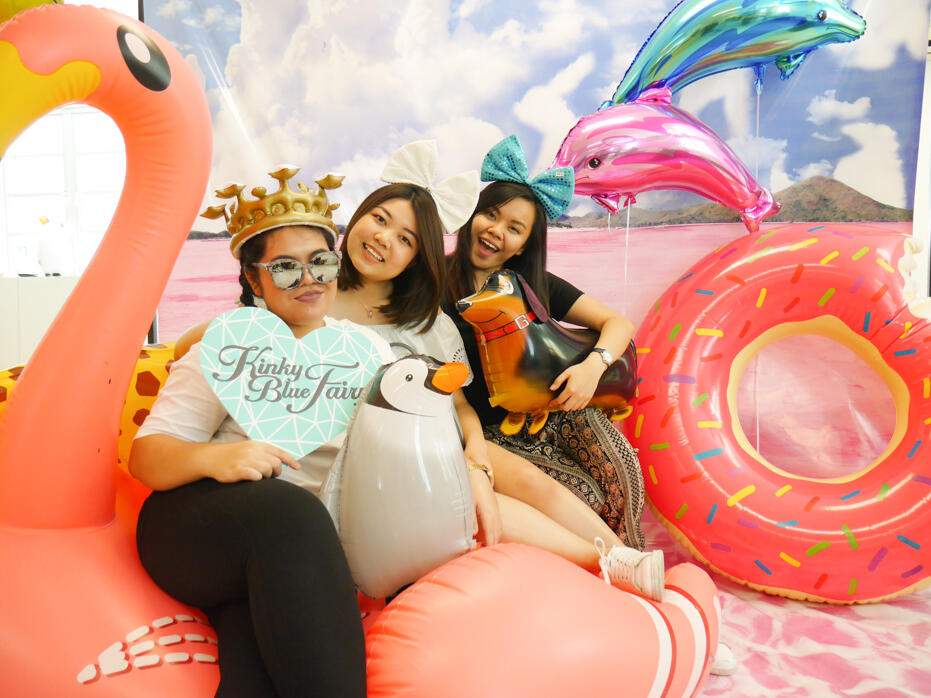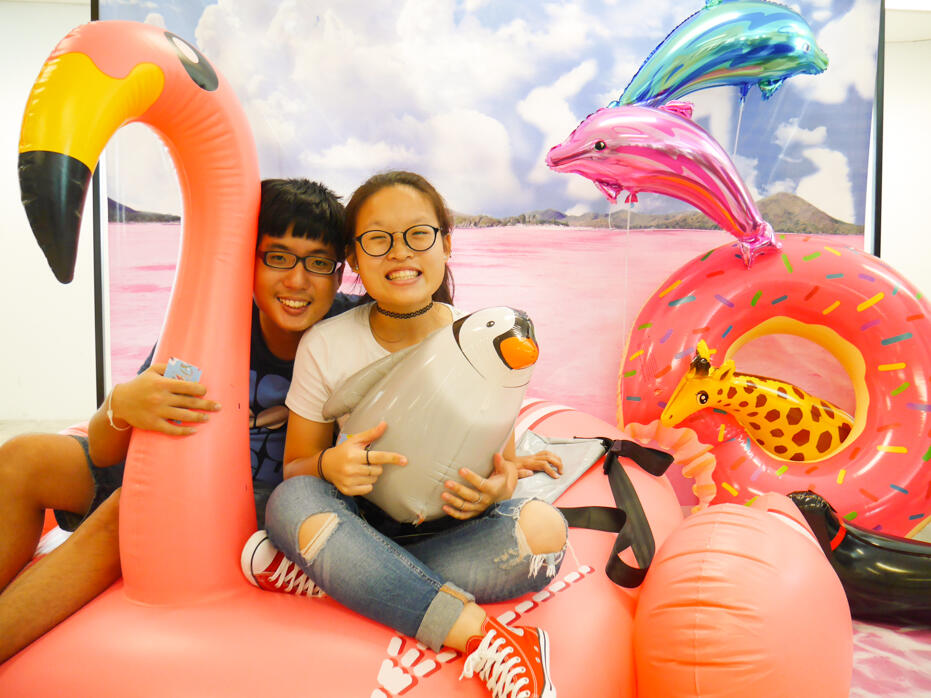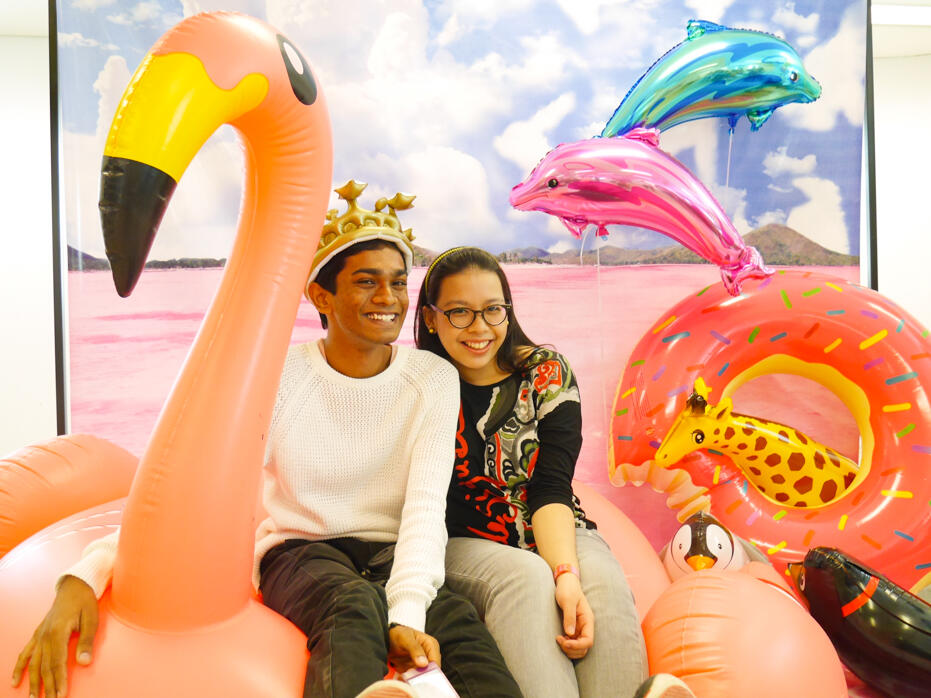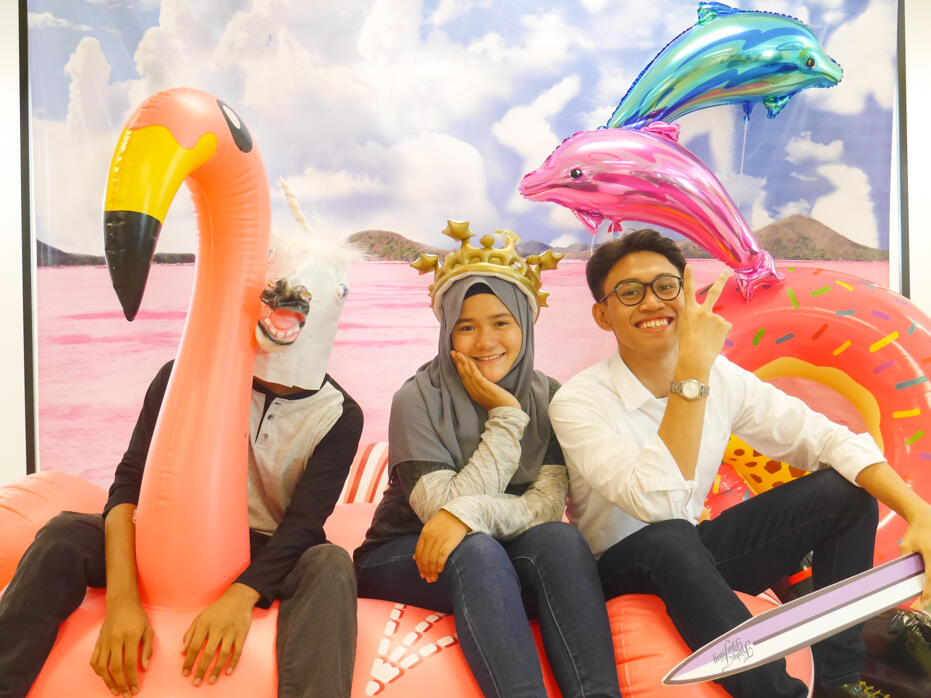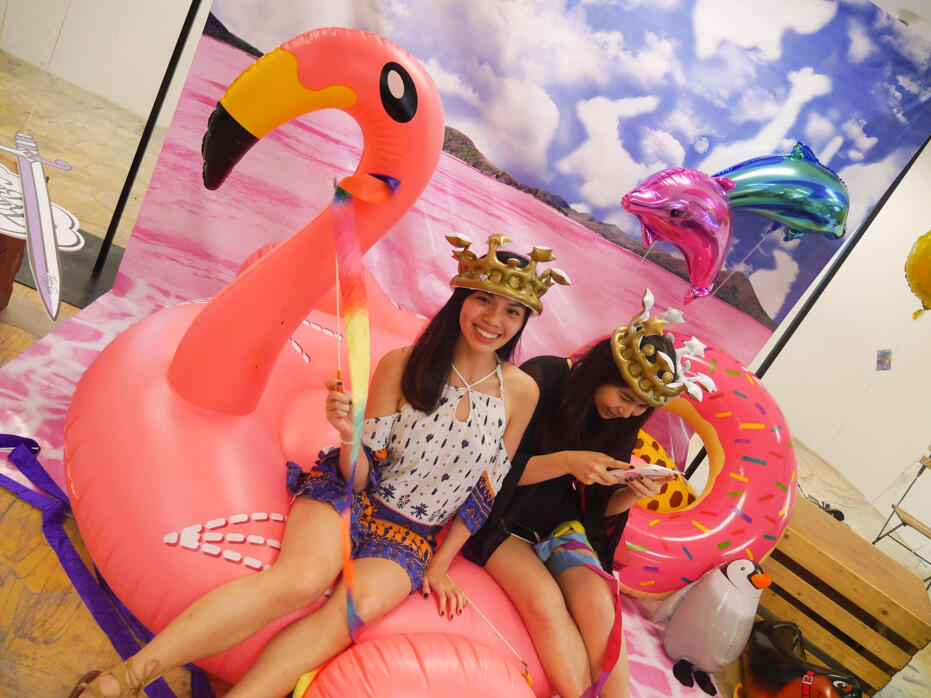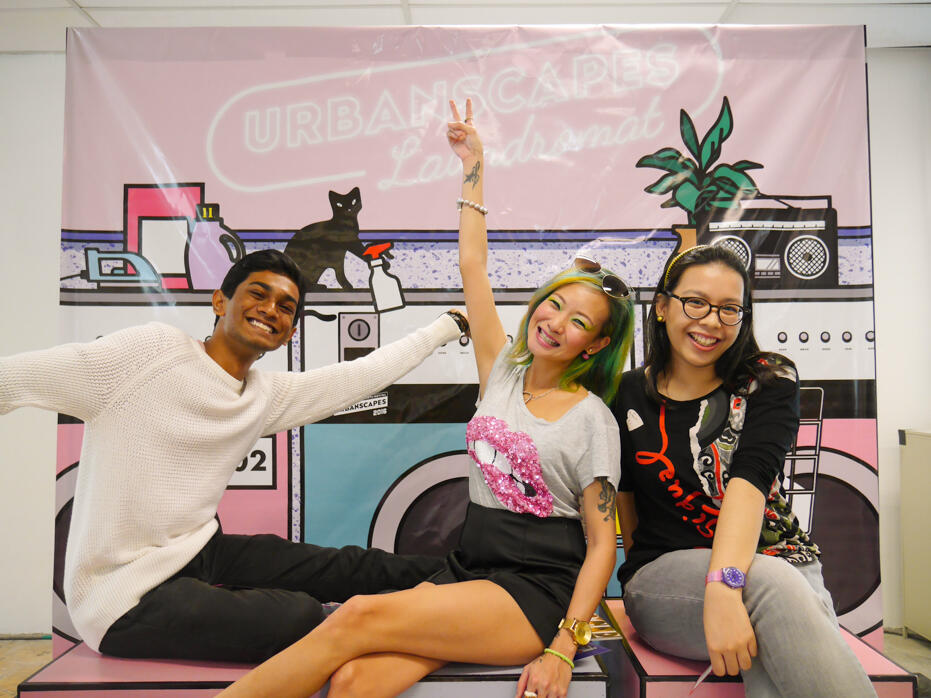 Joyce and two of her super cute followers.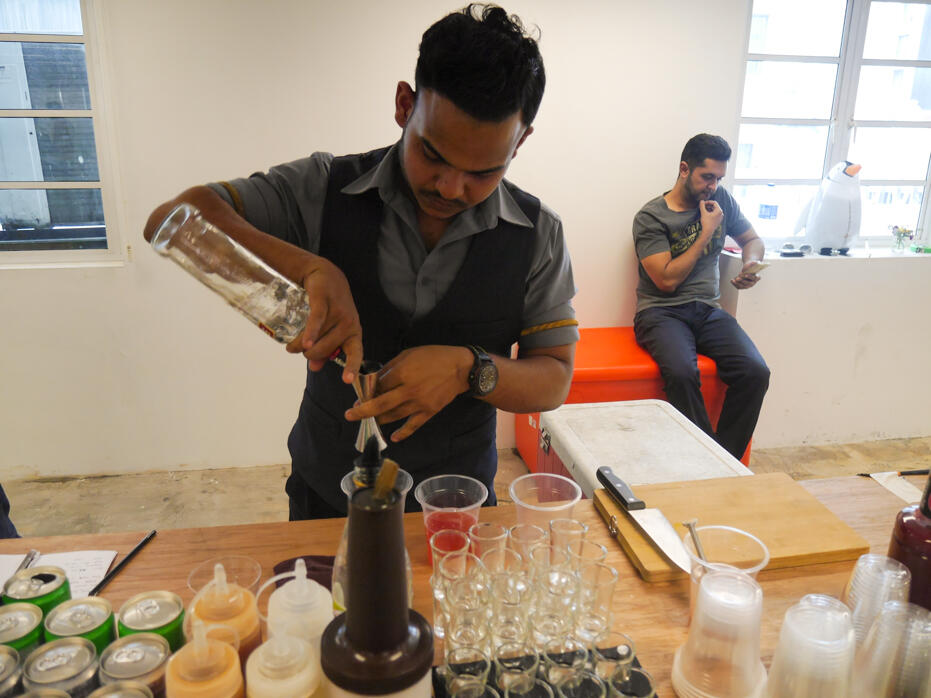 The guys from the Locker and Loft were our neighbours. Oh, the convenience. They satisfied our alcoholic needs throughout the weekend with their mixes of cocktails! The connotation which I found most interesting was their Brown Brown – Milo Ais with a mix of vodka. I would never look at Milo the same way again. Why wasn't I introduced to this earlier?!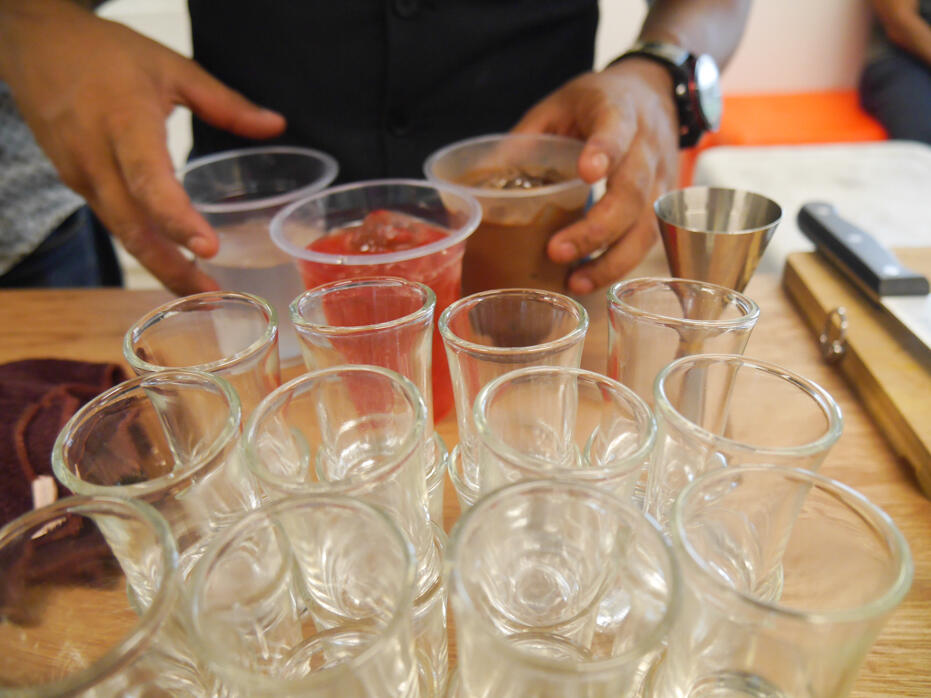 I think Joyce's favourite was the Kelapa Rock – coconut water infused vodka cocktail. I saw her having that a couple of times.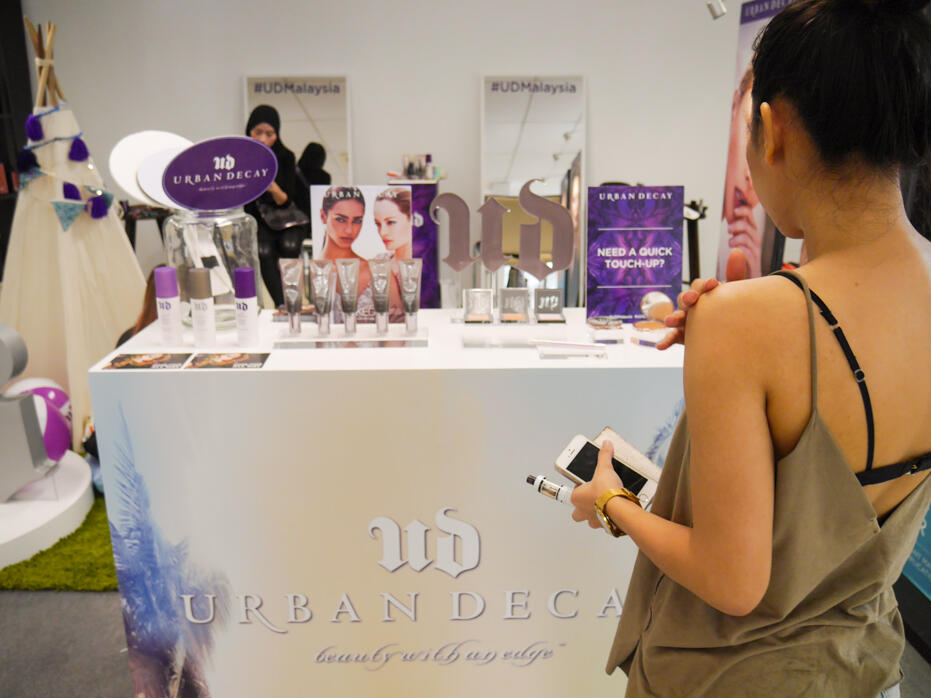 We got a free makeover at the Urban Decay booth!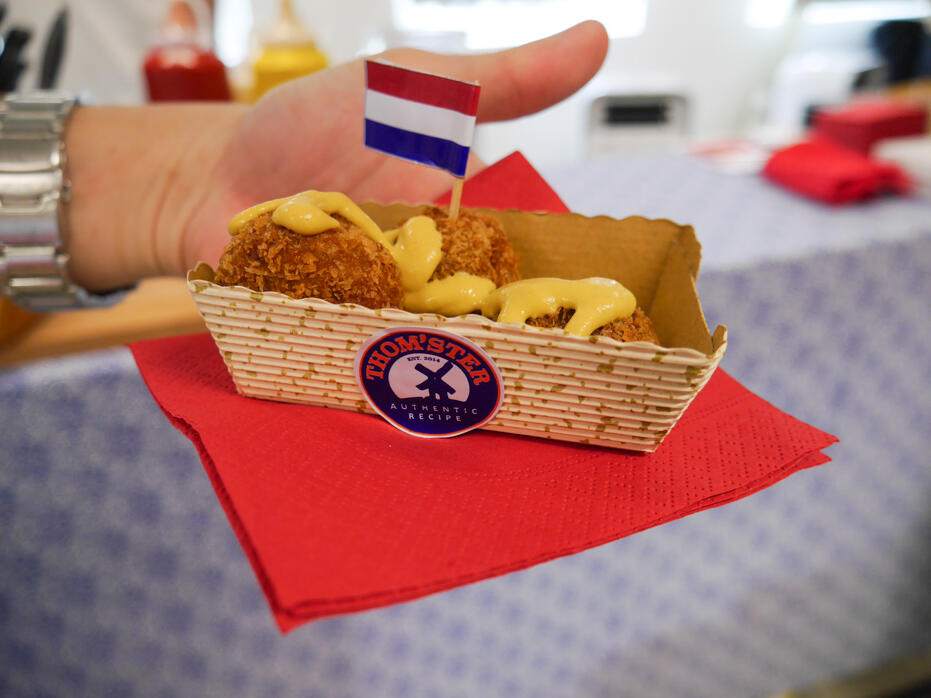 This was Andrew's favourite snack; homemade Dutch butter bitter balls from Thom'ster.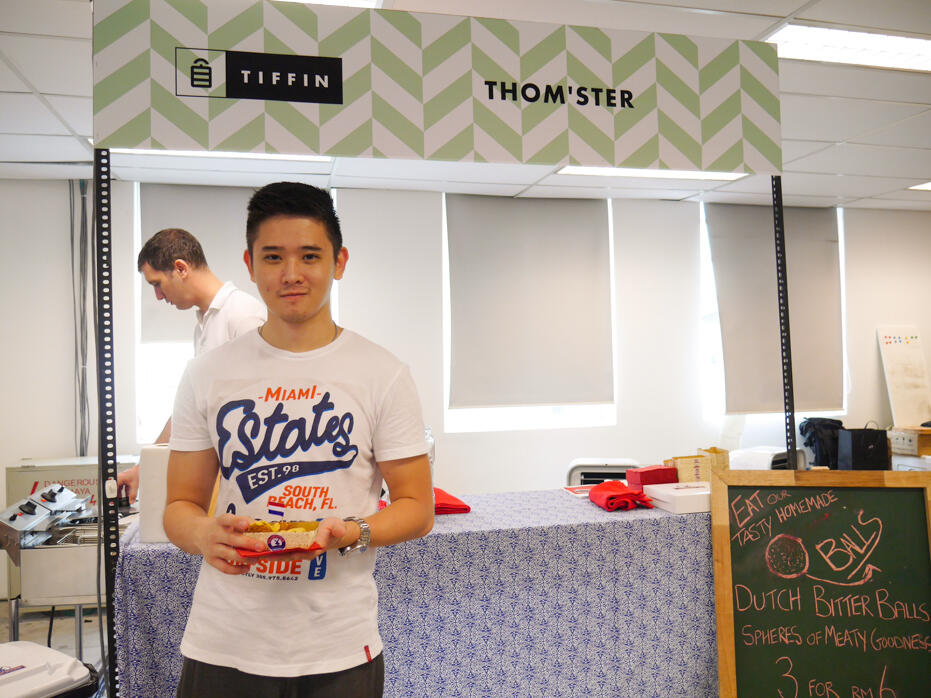 Andrew, my KBF sensei who wanted a commemorative picture at his favourite food stall haha <3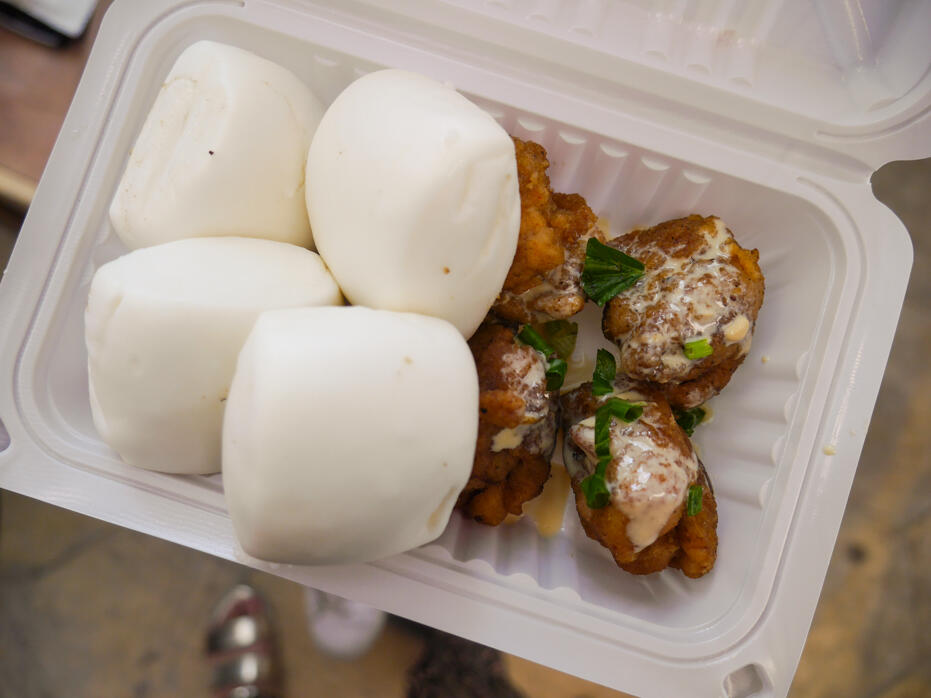 My favourite from our neighbouring stalls was the mantao with buttermilk chicken from Quick Brown Fox. I love all things pao/mantao! The guys had a jar of pretzels at their stall and were so kind to offer me lots of it.
I also did a little window shopping at the markets on the 2nd floor.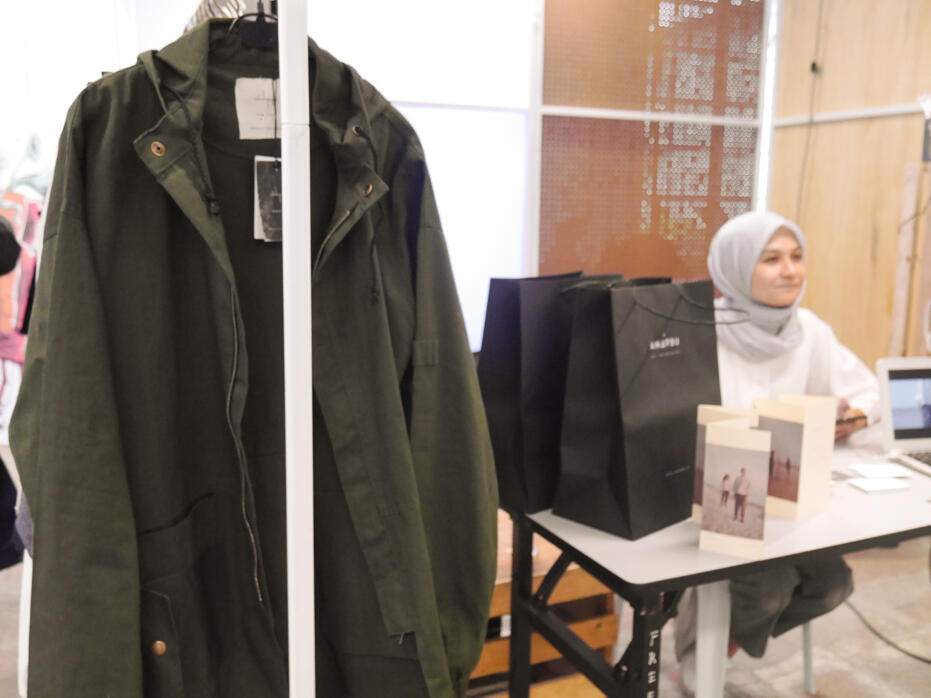 Malaysian clothing label Anaabu. Their Him & Her collection looked super comfy. My friend pointed out that they make their clothes unisex which makes it really convenient to share your wardrobe with your boyfriend/girlfriend.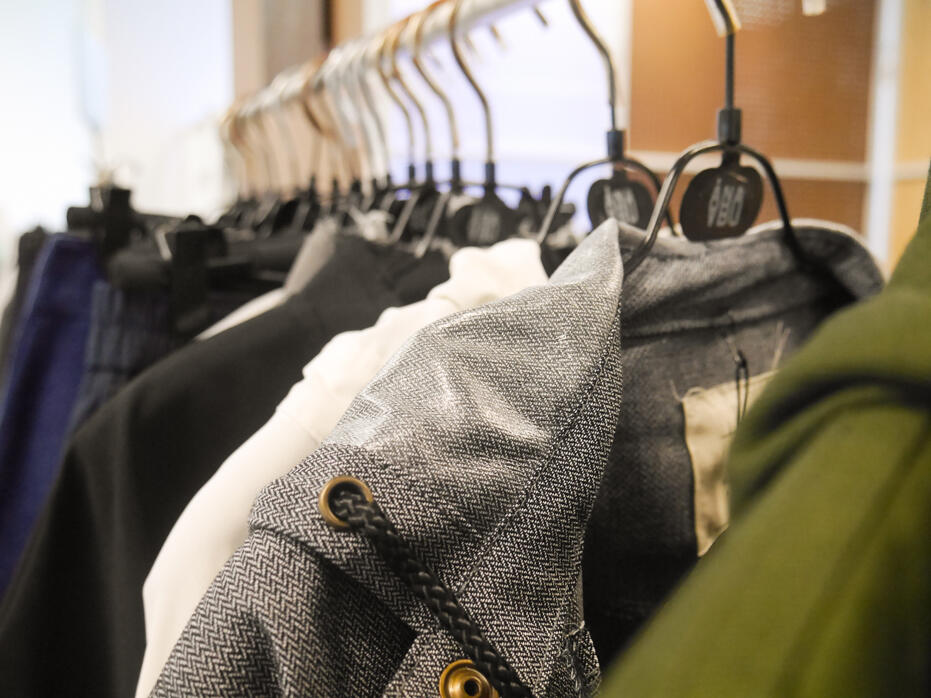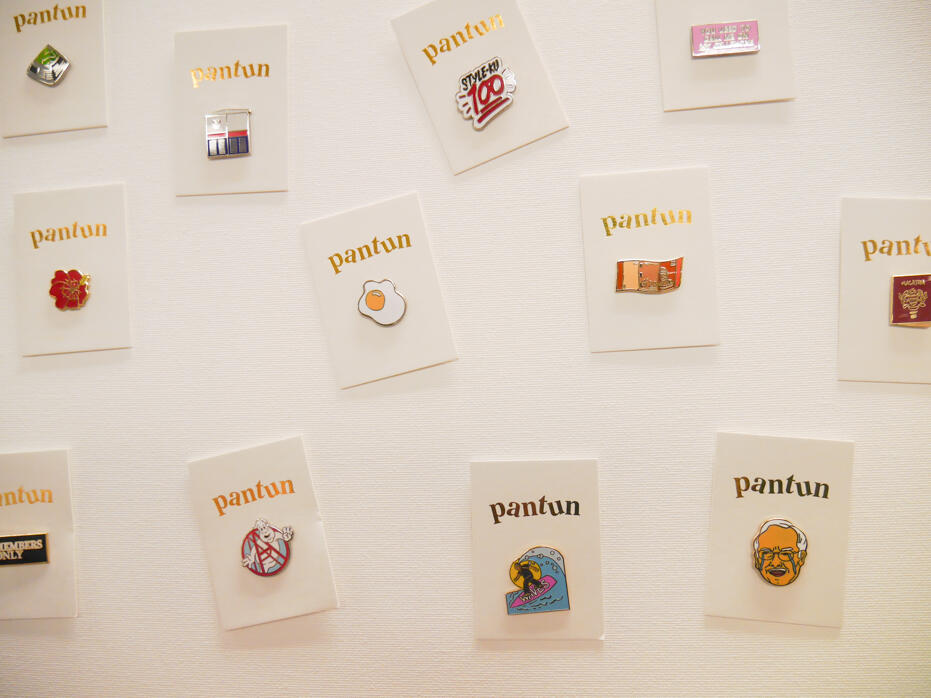 Pantunpins. I thought they were really cute. After long deliberation, I bought the fried egg pin. So much for window shopping.
Joyce got two – a teh tarik, and one of a certain prime minister crying.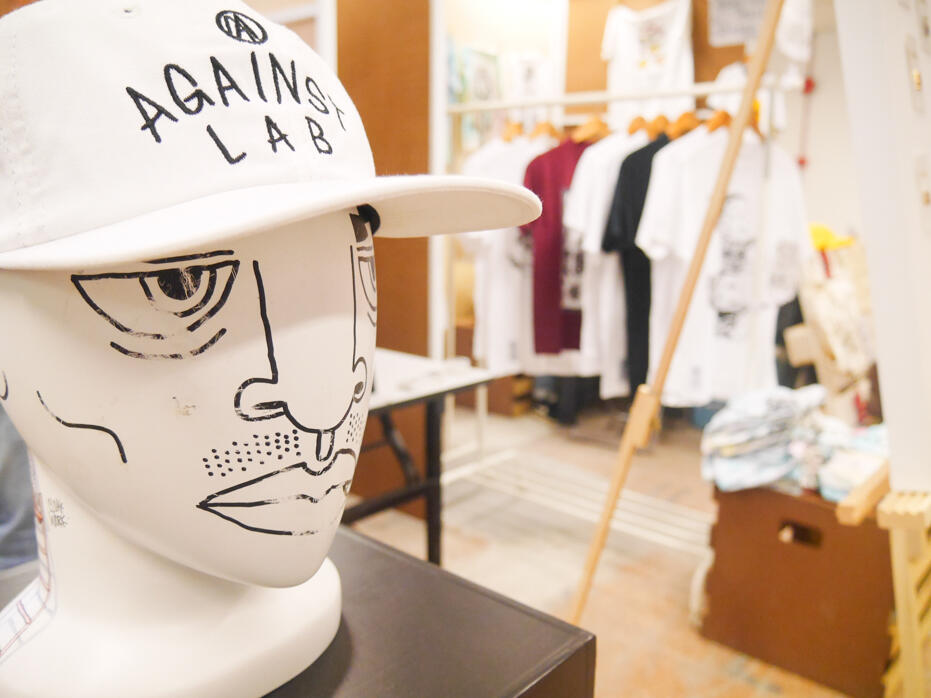 Against Lab, a homegrown contemporary fashion label.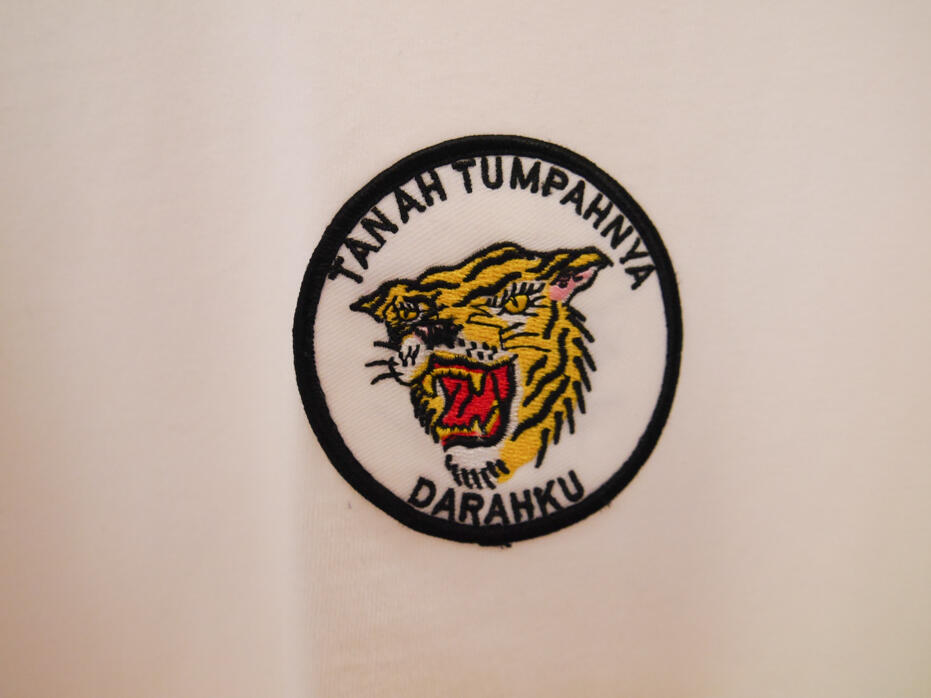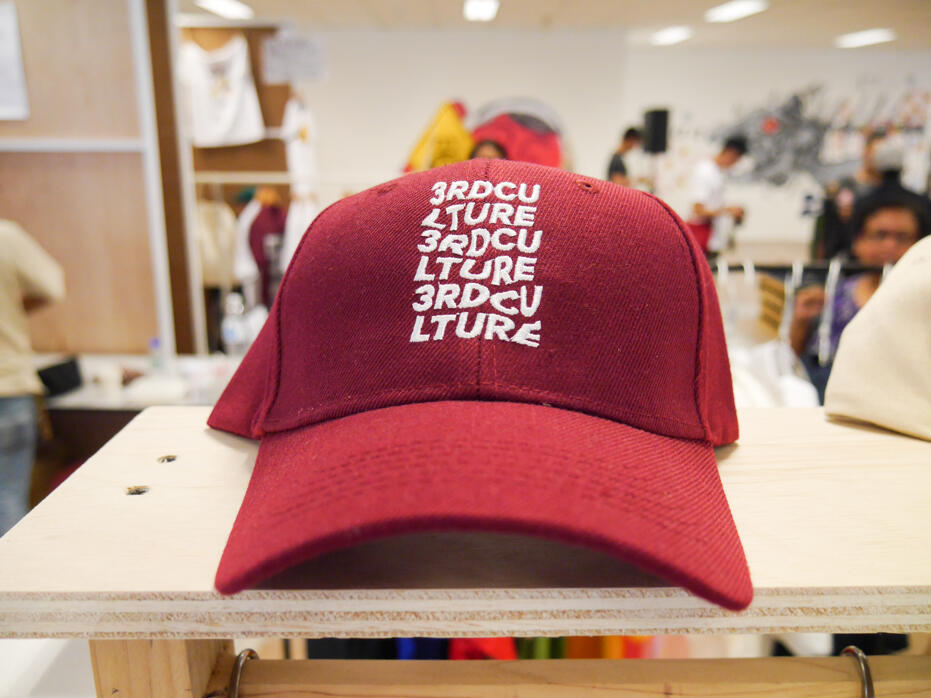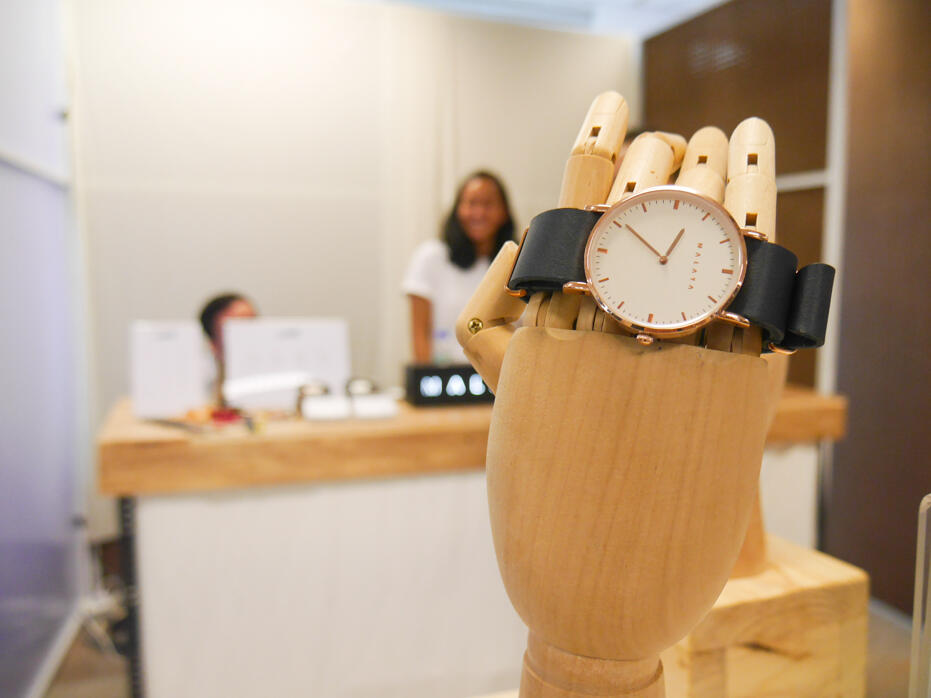 Malaya Co. is also a local label that sells minimalist watches where you're given the freewill to customize the colours of the strap to the face of your watch.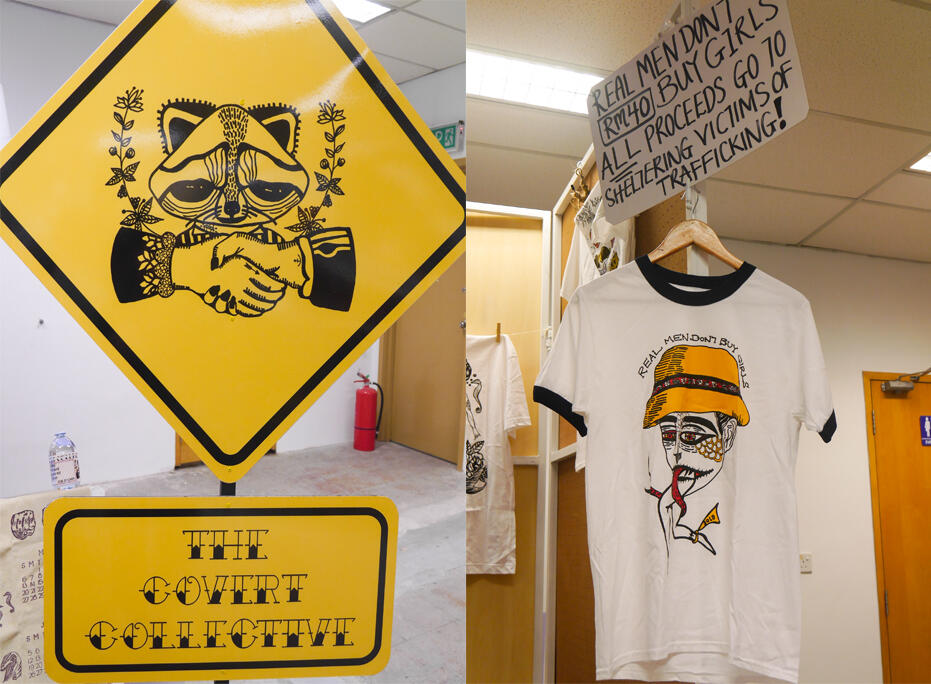 The Cover Collective had some really bold shirts and prints in-store.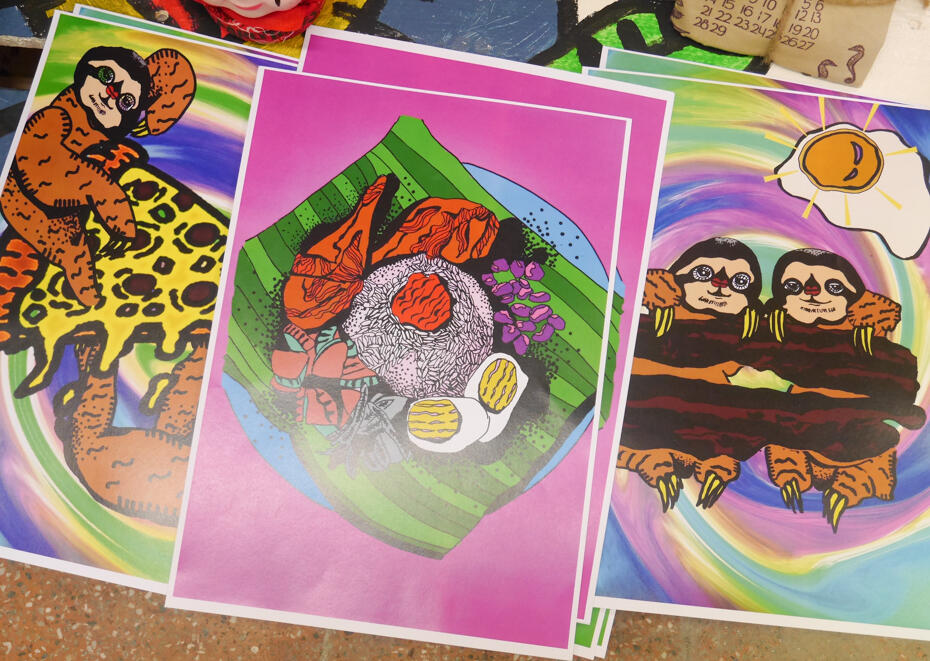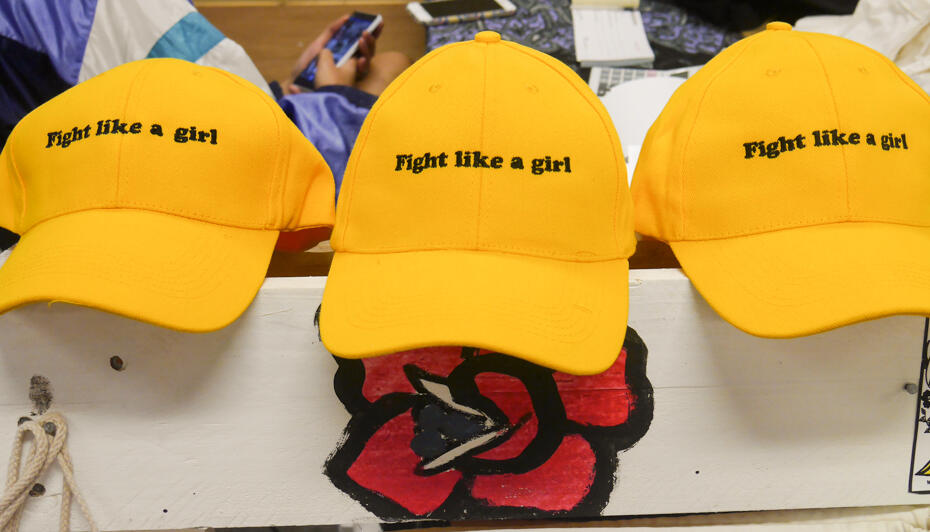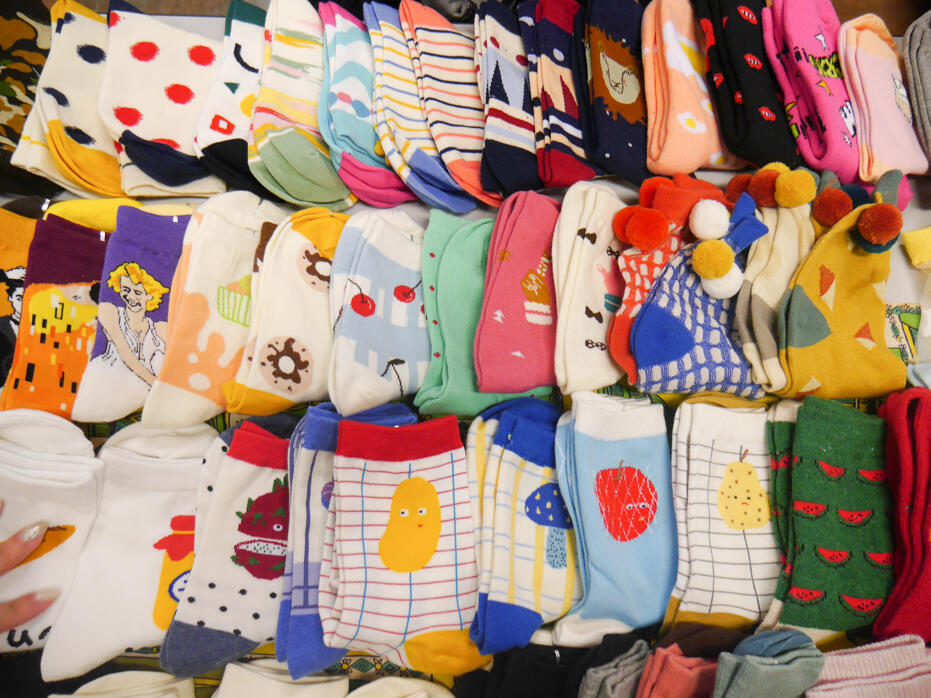 Socks heaven at Seesaw's booth. I told myself that I have enough pairs of cute socks… and walked away empty handed 🙁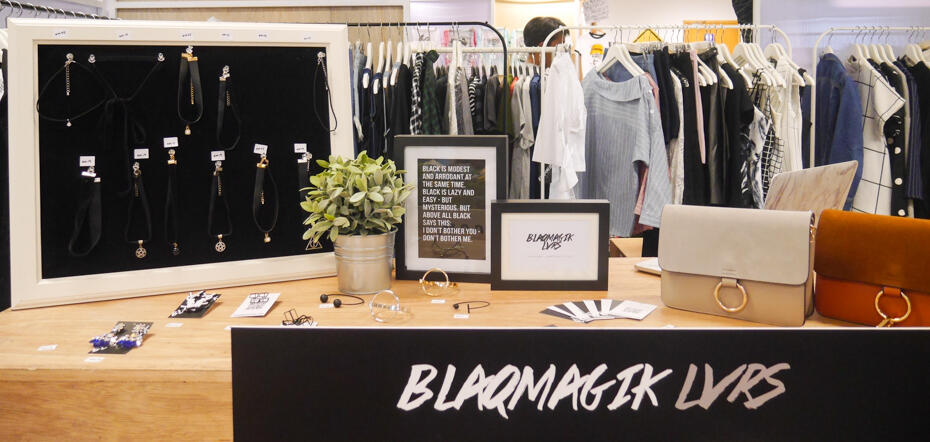 Blaqmagik Lvrs had really, really nice pieces! Like this bomber jacket.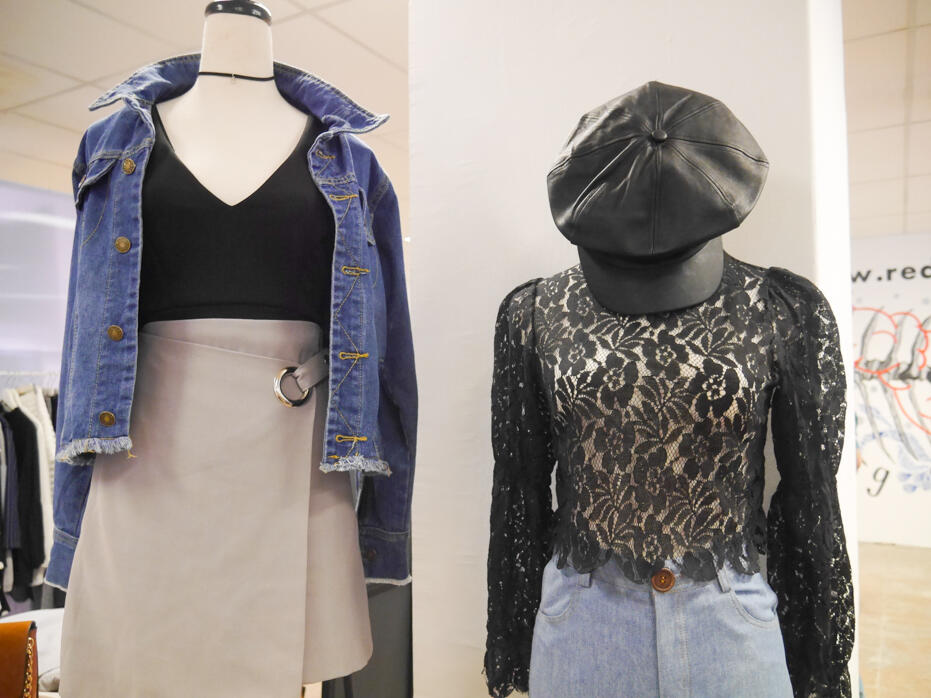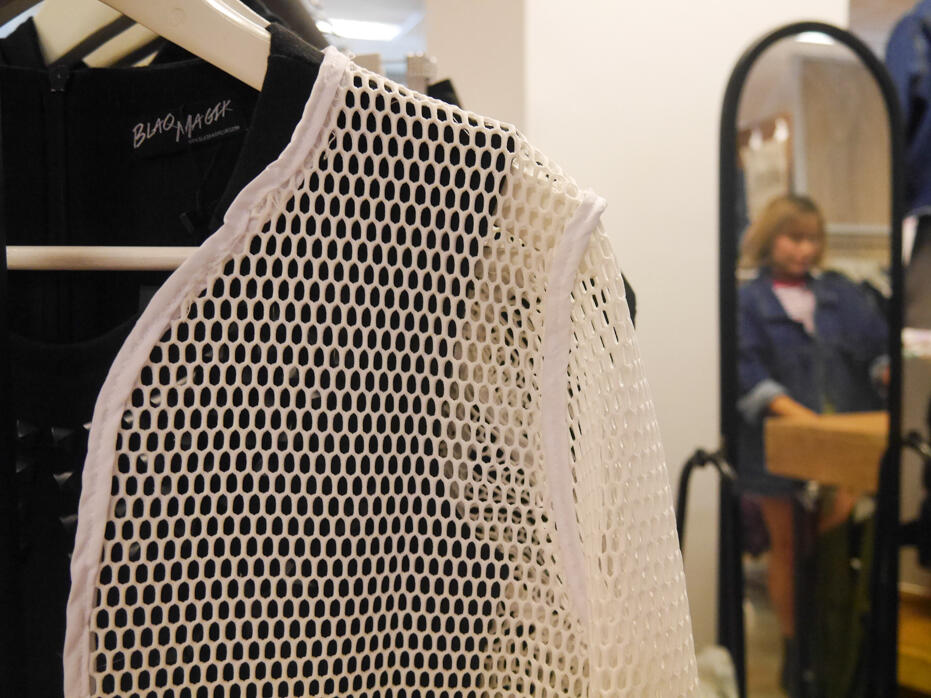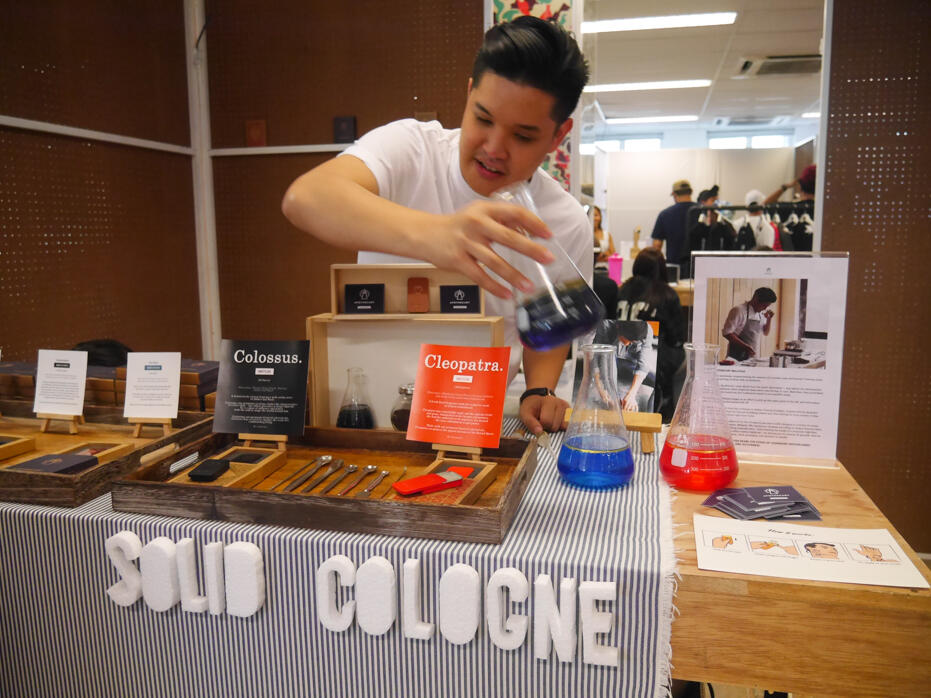 The Apothecary Malaysia sells handmade solid colognes. Founder, Adrian Cheong, got the idea of making his own perfume from his interest in making cheese and chee cheong fan from scratch.  These colognes make a great gift for your boyfriends. The scents are what I would like on a man.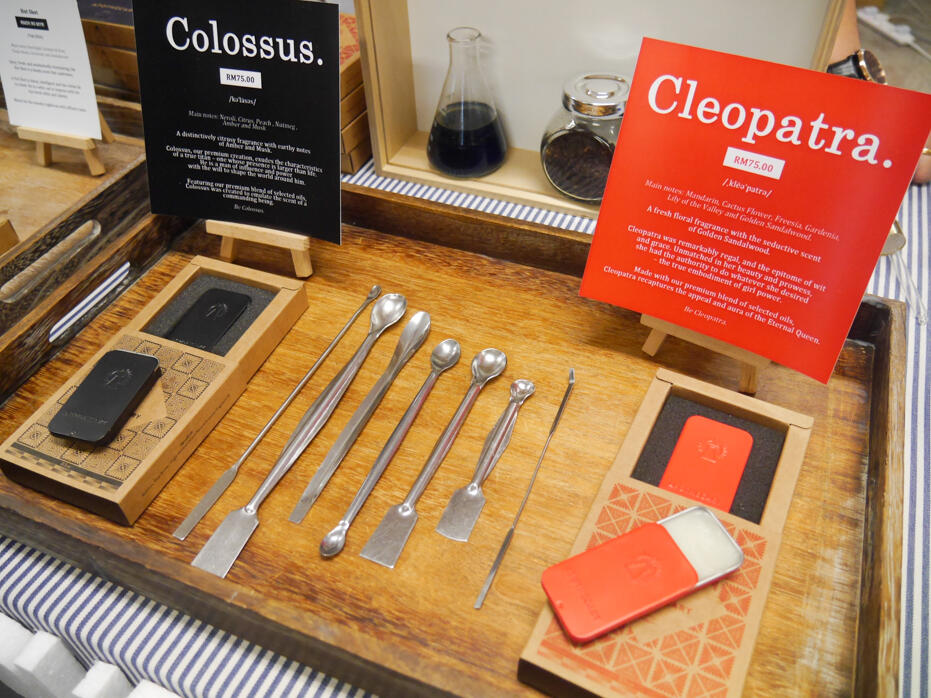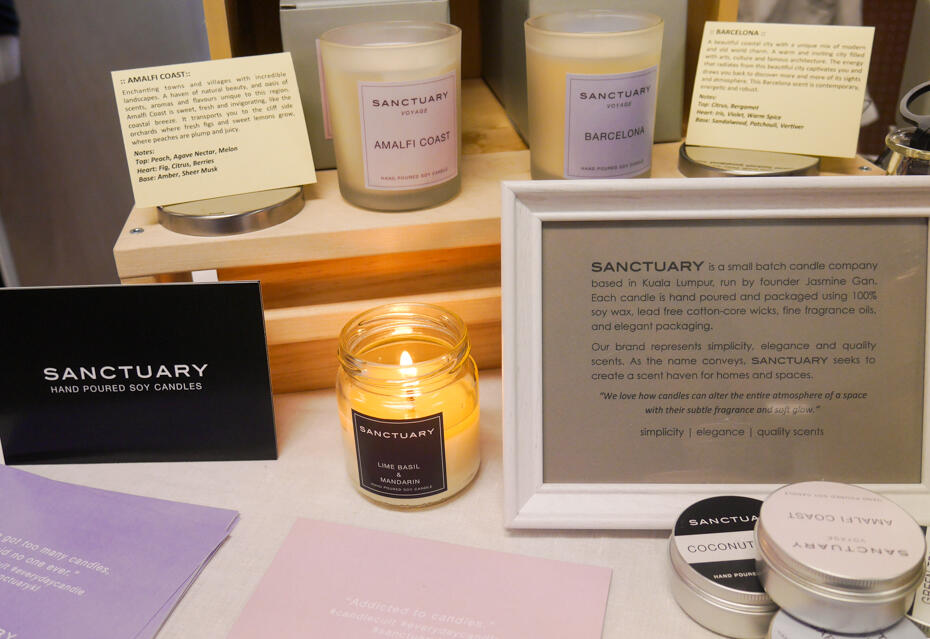 Homemade candles from Sanctuary. Each  of their candles are hand-poured and packaged using 100% soy wax, cotton-core wicks, fine fragrance oils, and apothecary inspired packaging. I'm a huge fan of home made scented candles but I'm very picky with the scent because of my sensitive nose.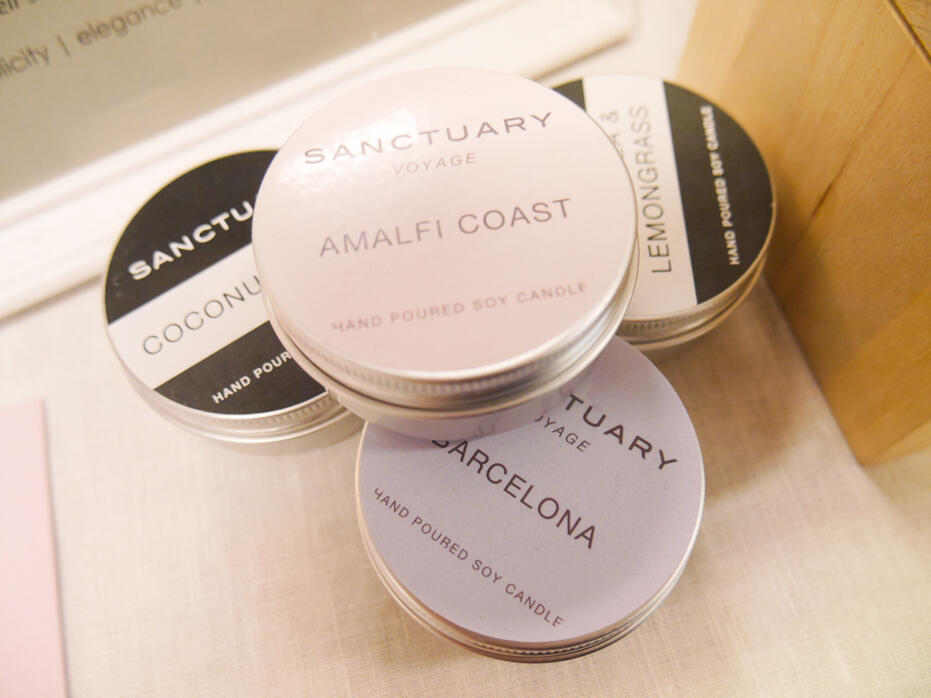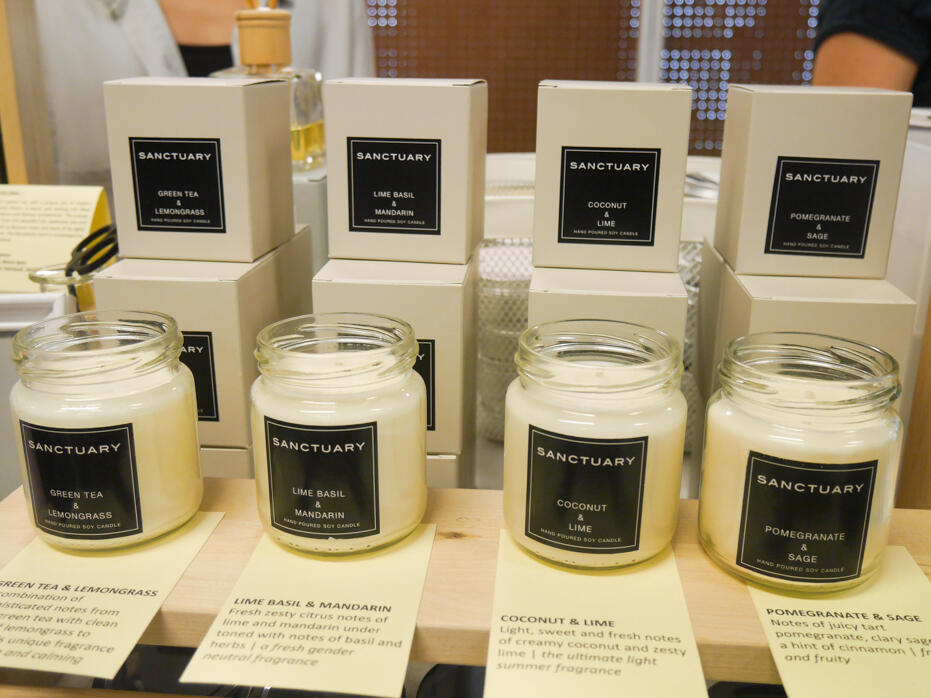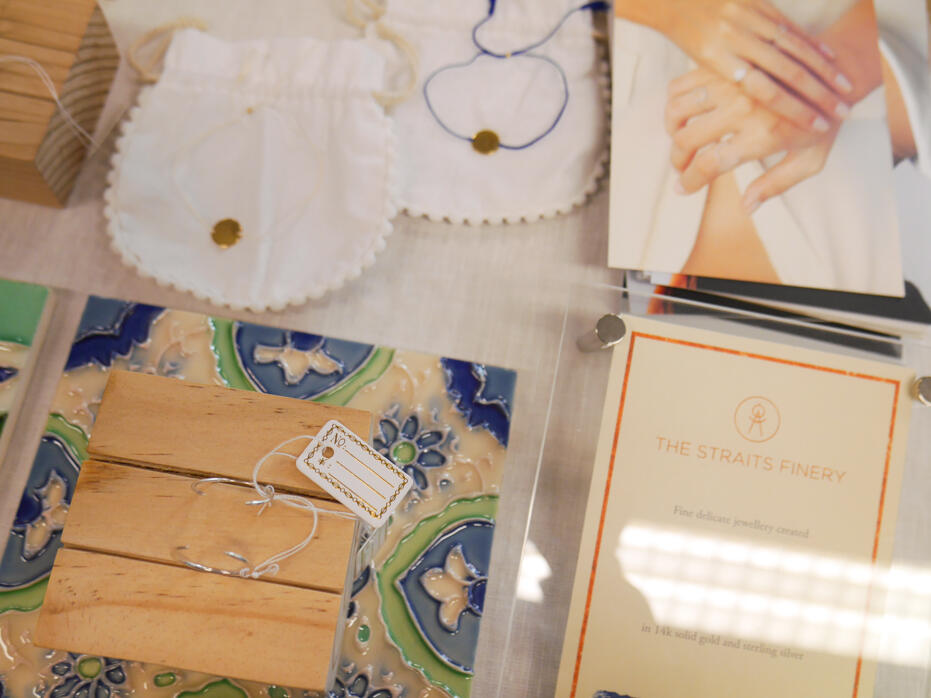 Minimalist accessories from The Straits Finery. 14-karat gold is used as their central metal as it is extremely hardy and does not tarnish. Their rings are designed in a way where you can stack them up and wear them all together or just have one on if you wish.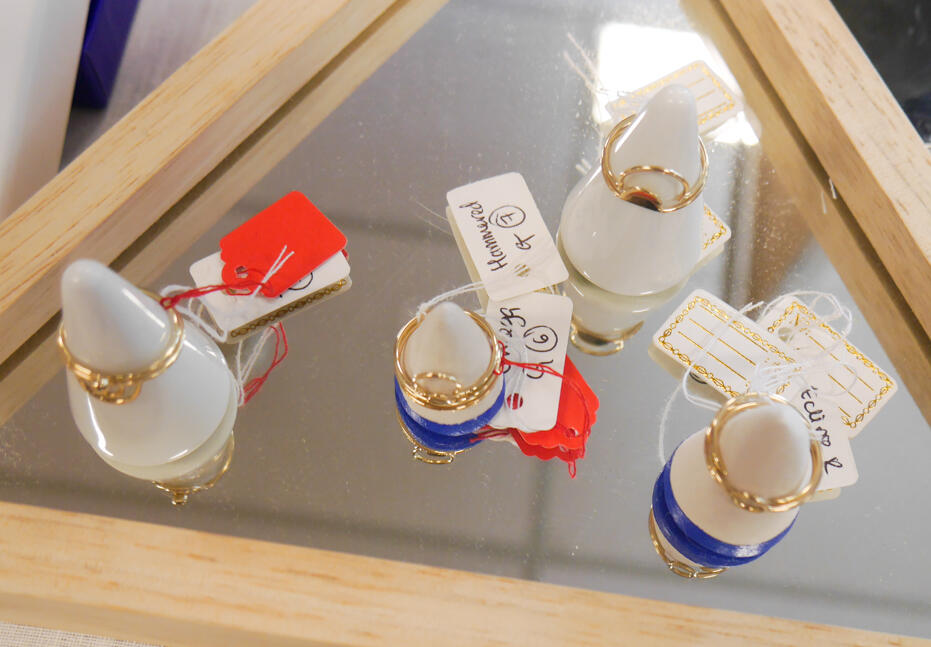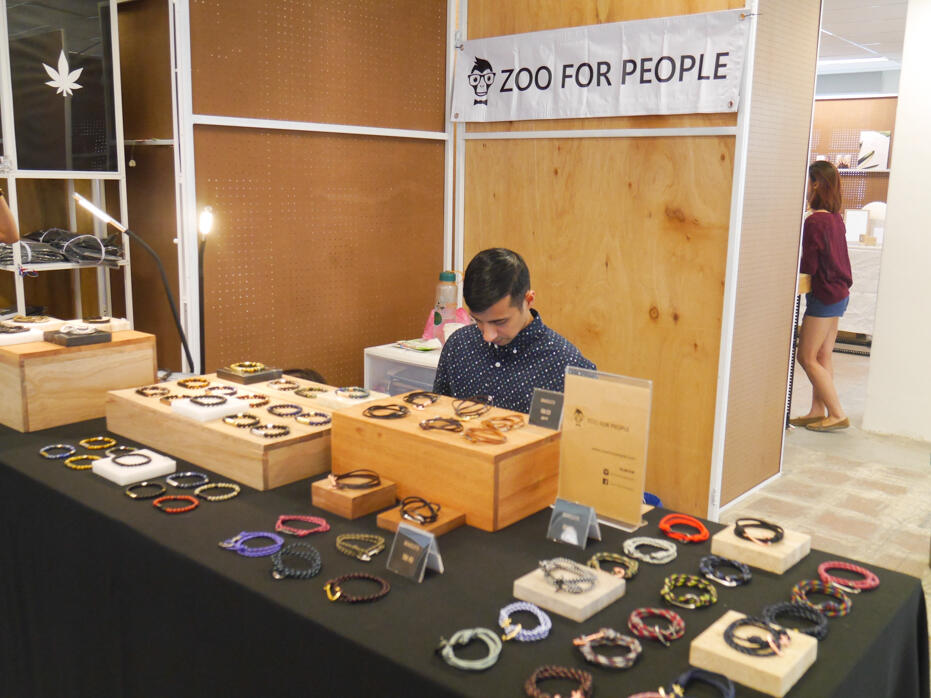 Zoo for the people sells bracelets and cuff links for men.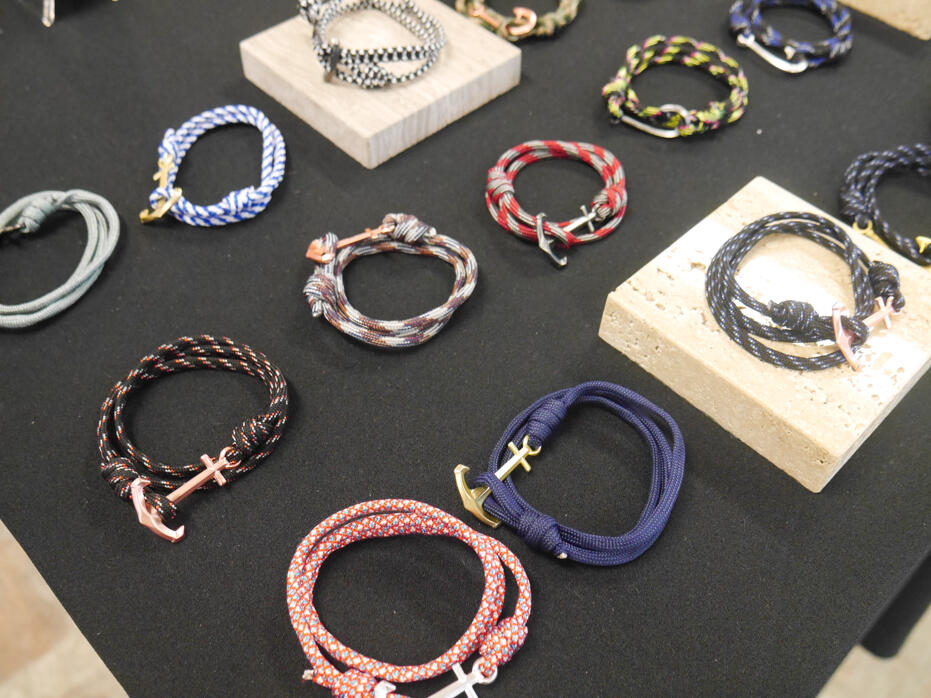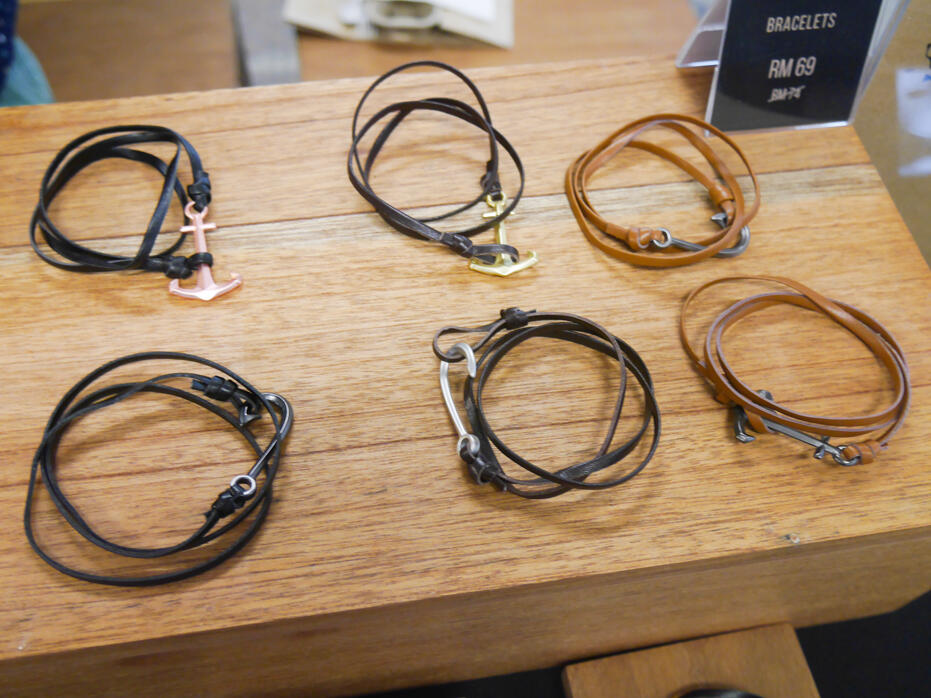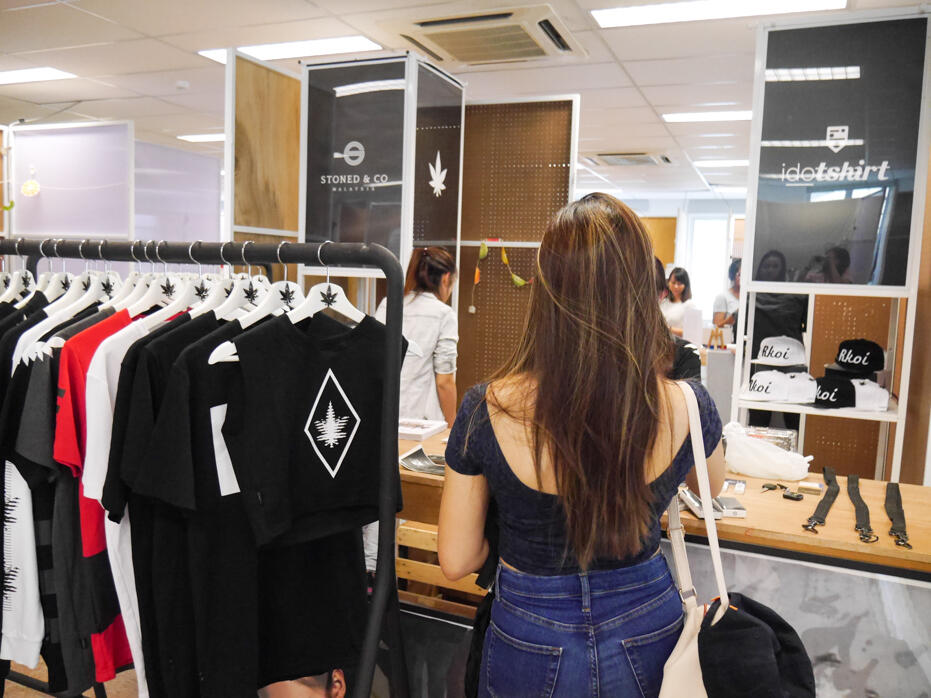 idotshirt, the brand behind the popular clothing line, Stoned & Co. Their also known for their custom-made streetwear.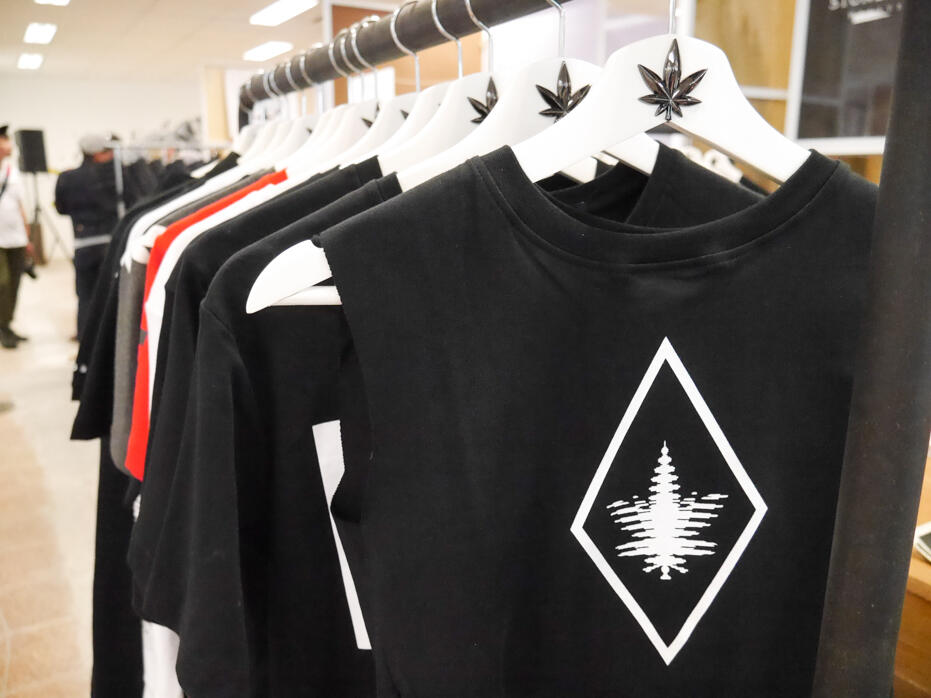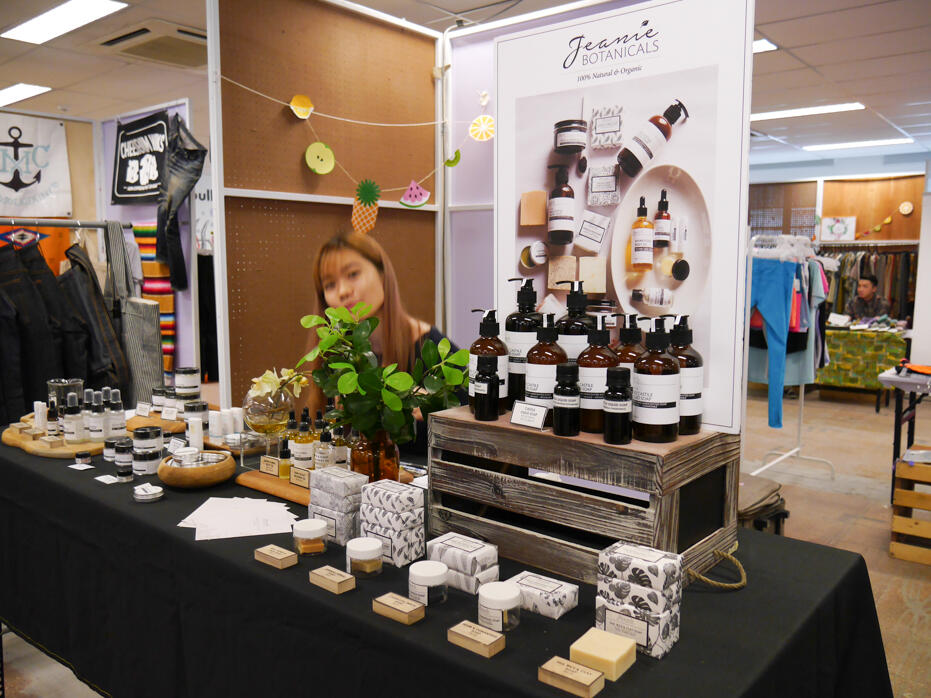 Jeanie Botanicals uses 100% pure and natural ingredients for beauty, health and well-being.  Their products ranges from skincare, bath & body to aromatherapy. I spied Joyce buying a bottle of their Lavender liquid soap.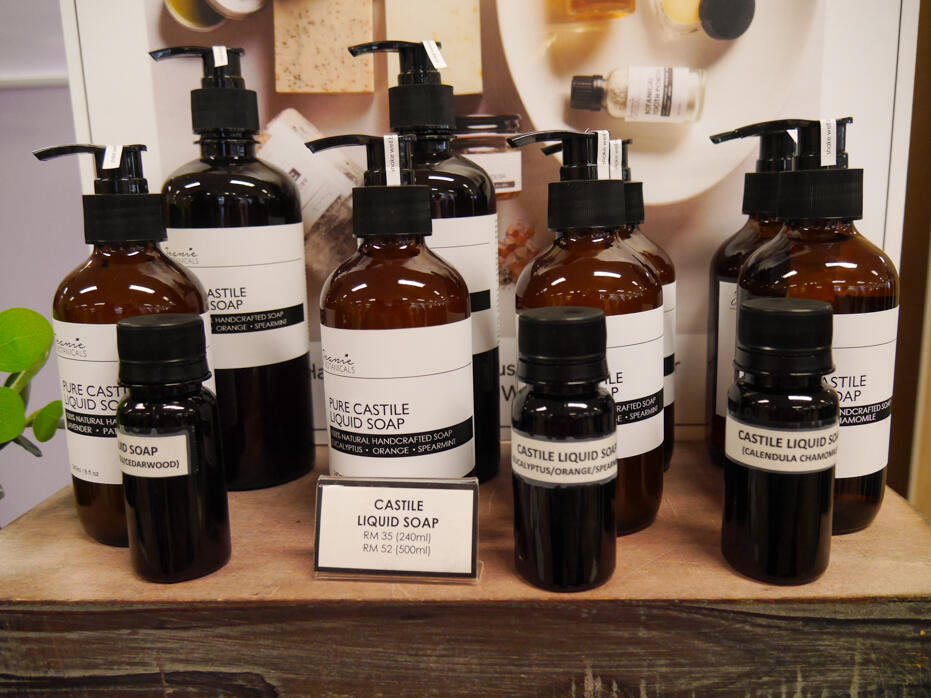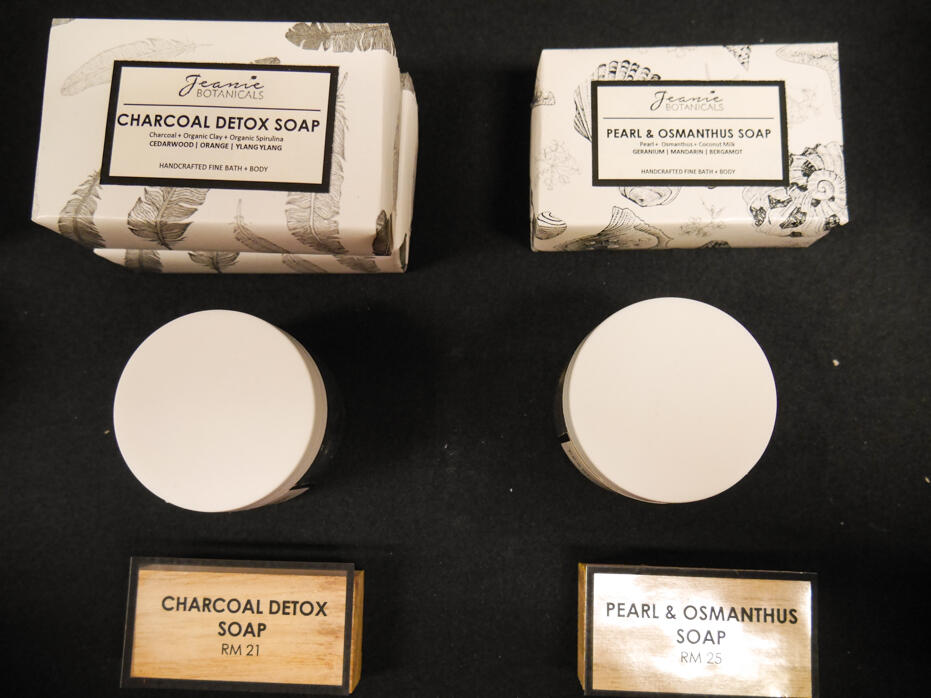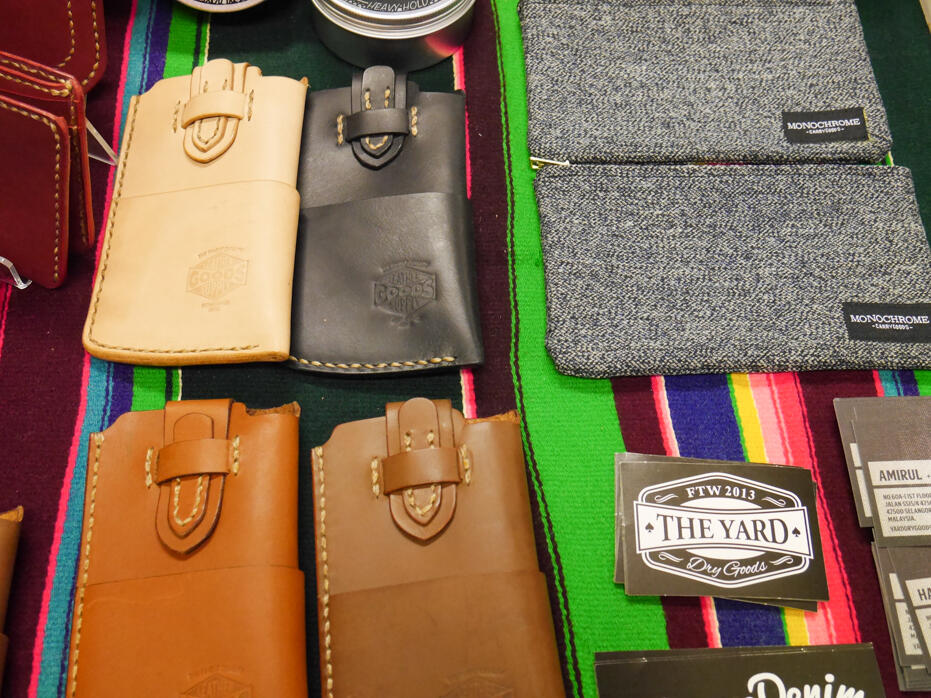 Leather goodies from The Yard Dry Goods.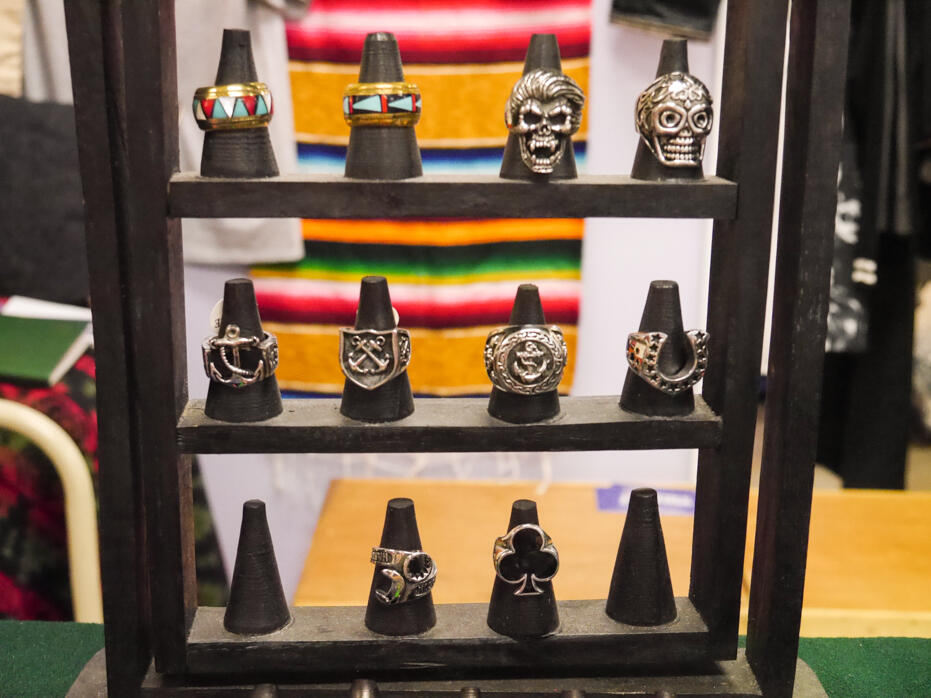 Statement rings from Blue Mountain Co.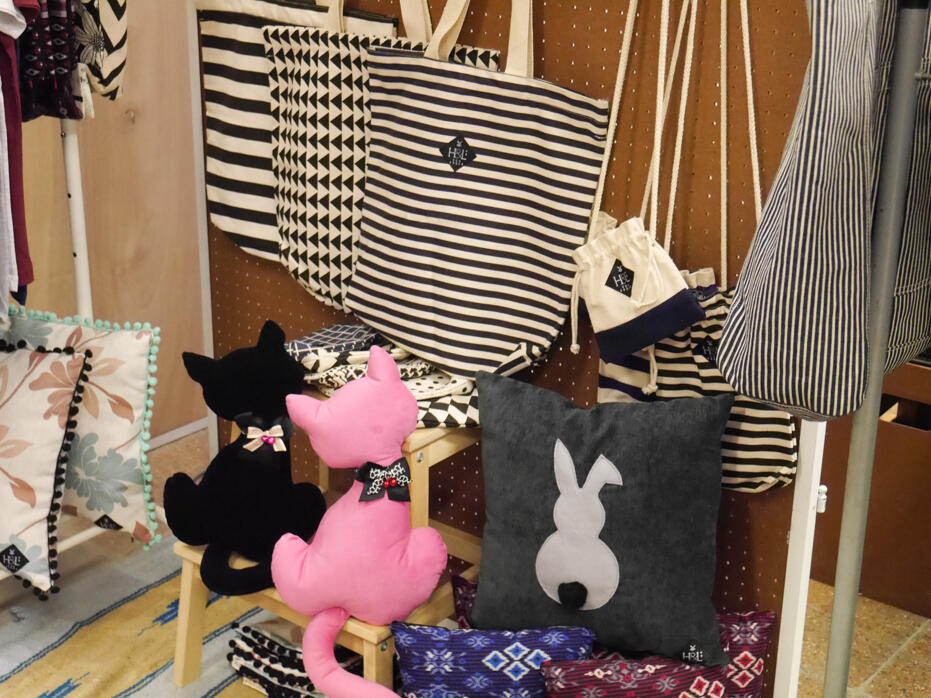 Cute bags, pillows and cat plushies from H&L Fun Goods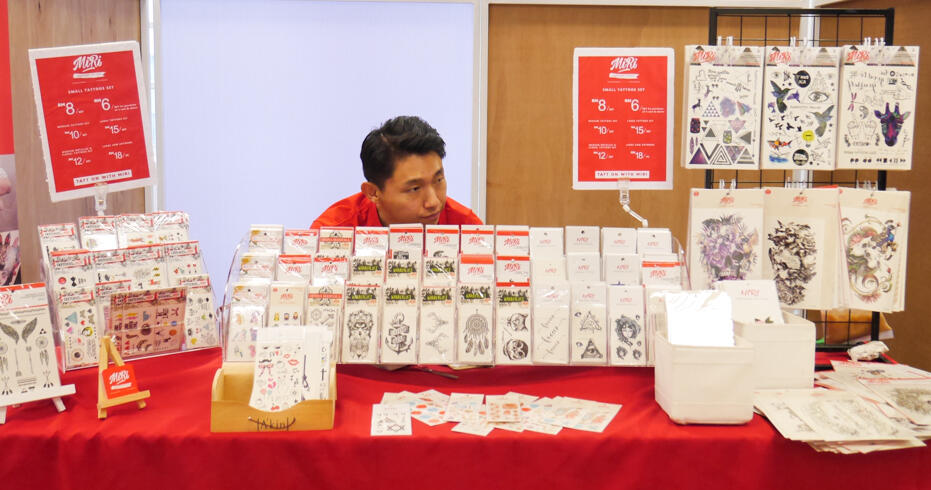 The infamous Miri Tattoos were there as well. I stocked up some just in case I needed them (which isn't anytime soon).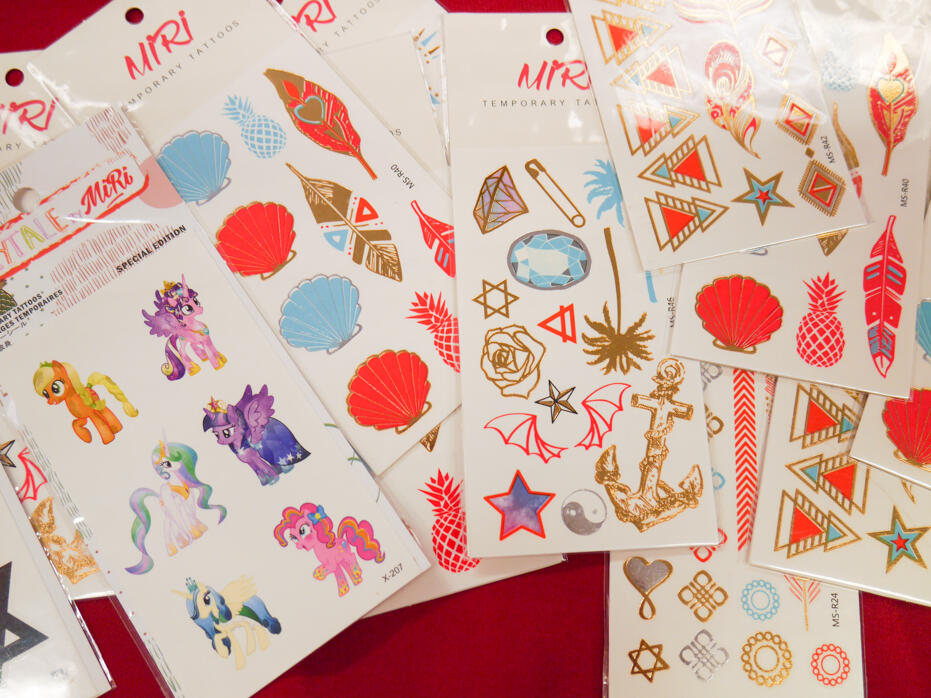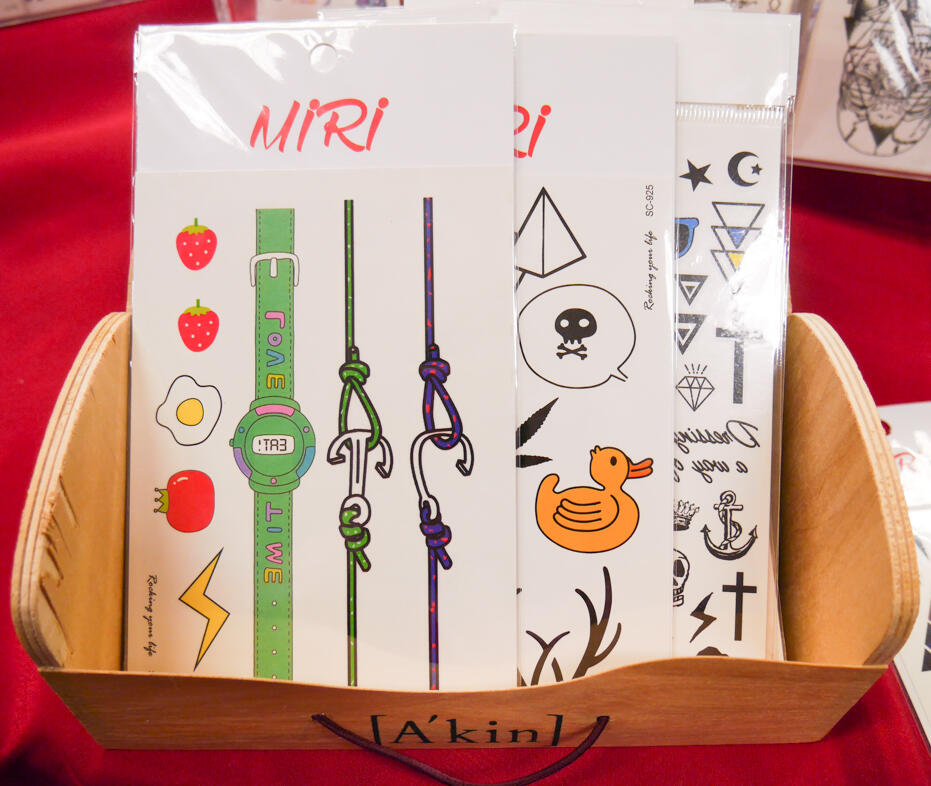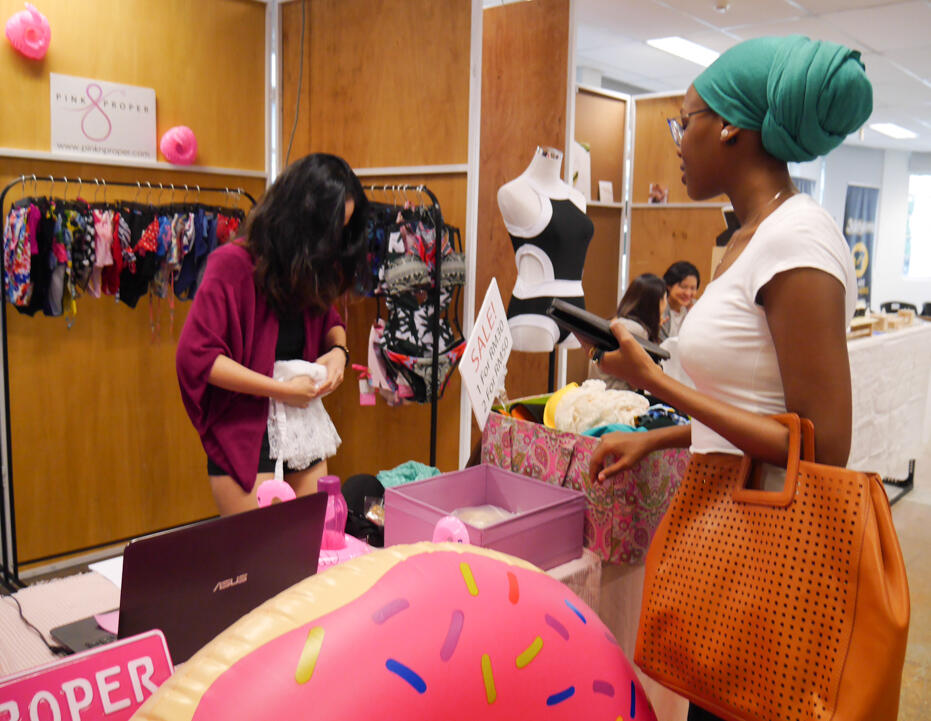 Pink N' Proper carries really nice beachwear and bikinis!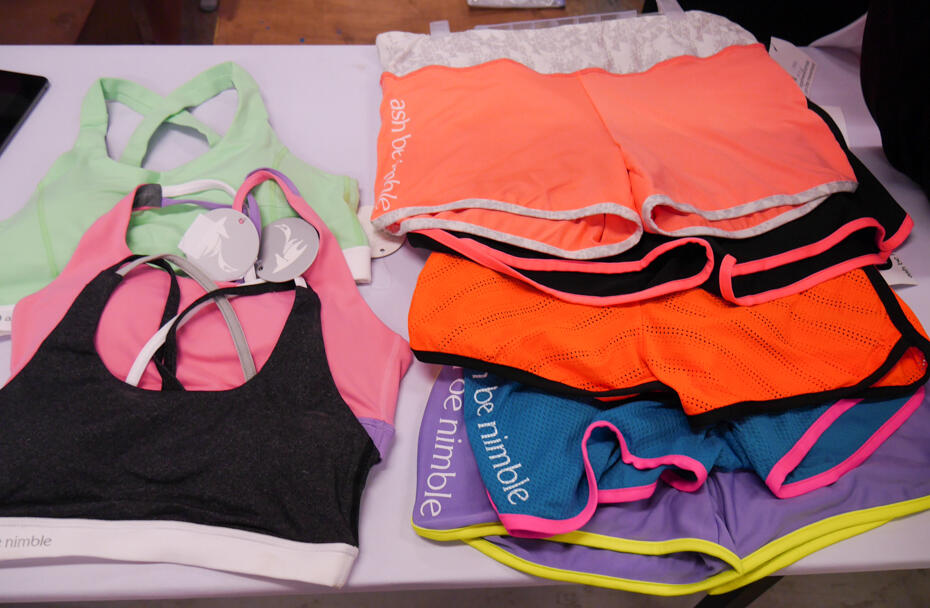 Affordable and stylish active-wear from Ash be nimble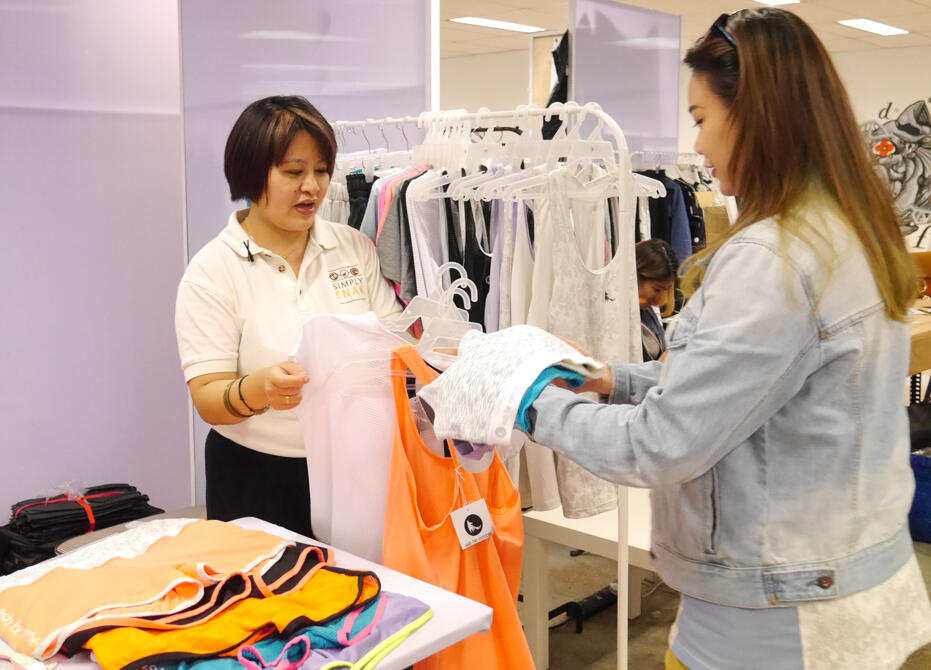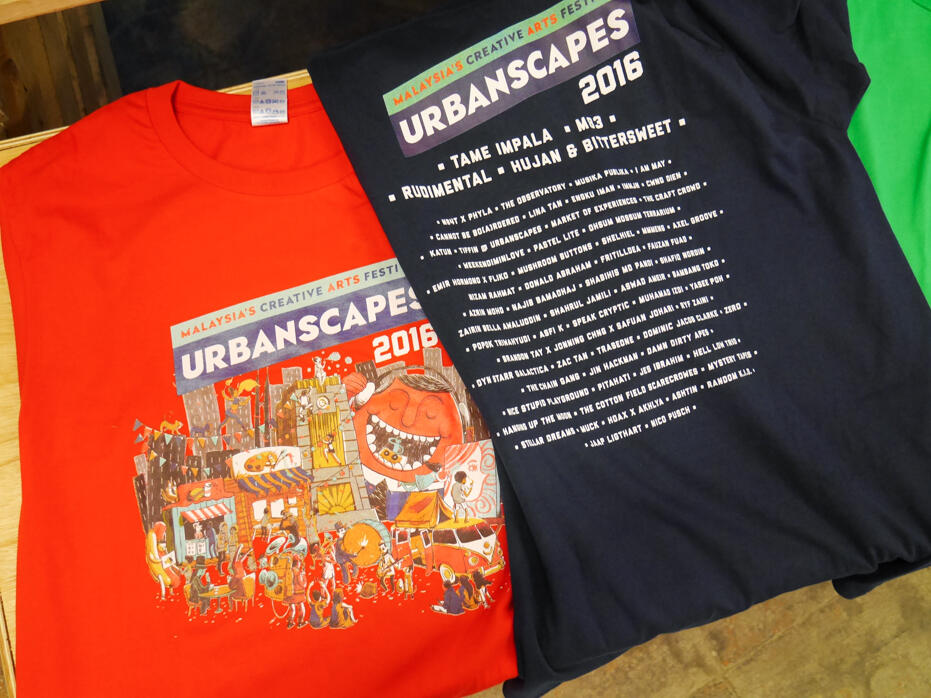 3ciety were the official merchandiser of Urbanscapes t-shirts.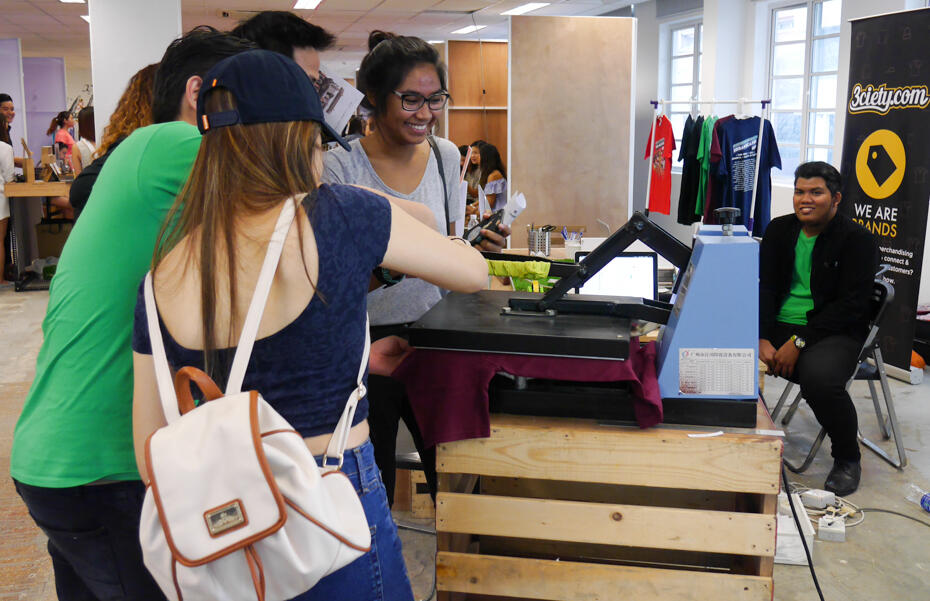 They even had a corner where you could get your t-shirt personalized.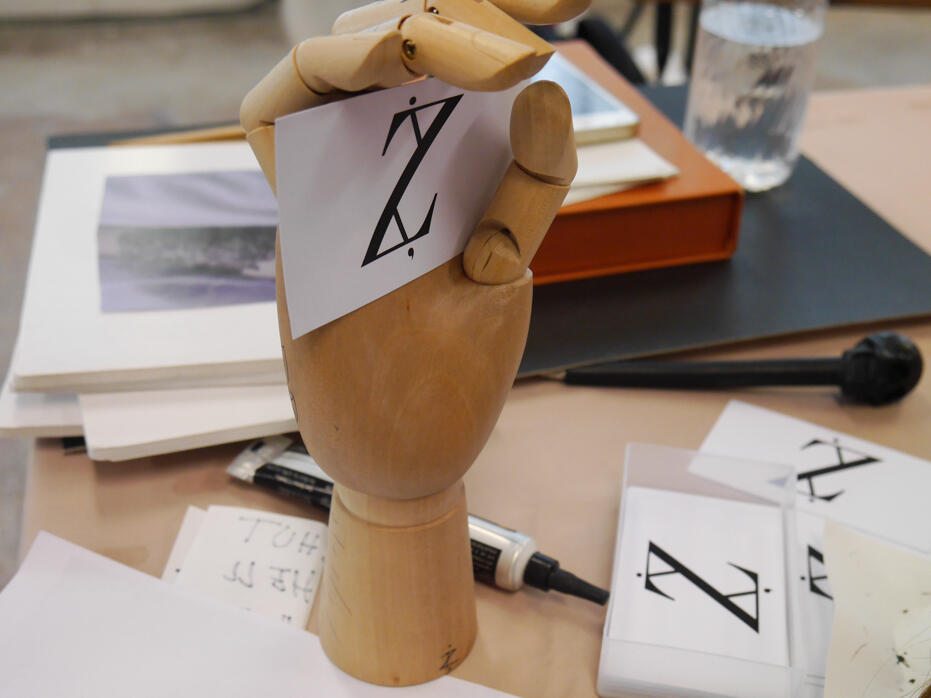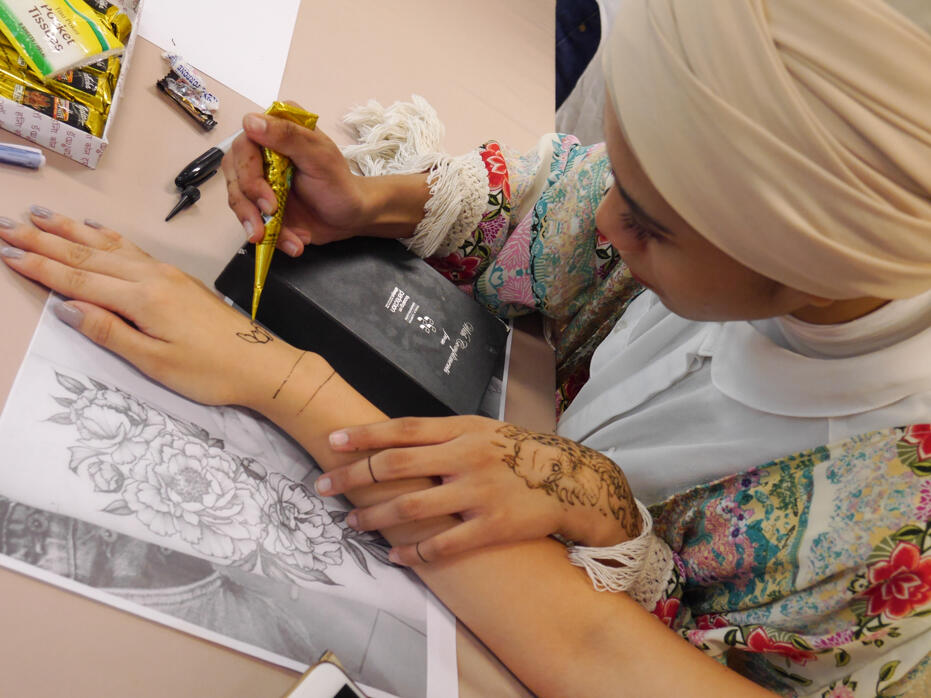 Azelea's solo henna tattoo both was very popular all weekend. I talked to two girls who told me they waited an hour to get their henna tattoos done.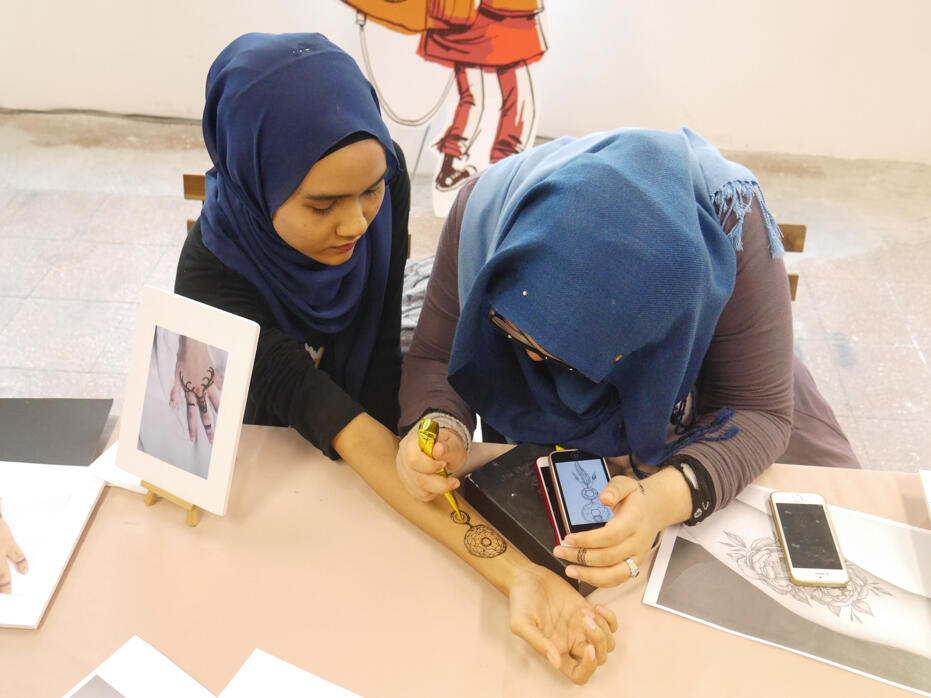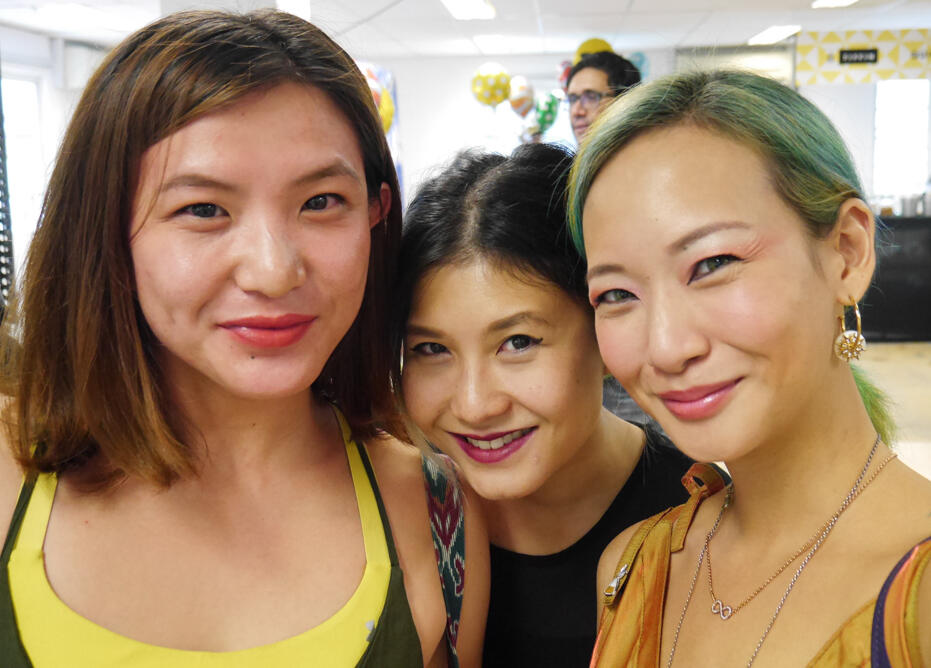 Sarah, Mira and Joyce.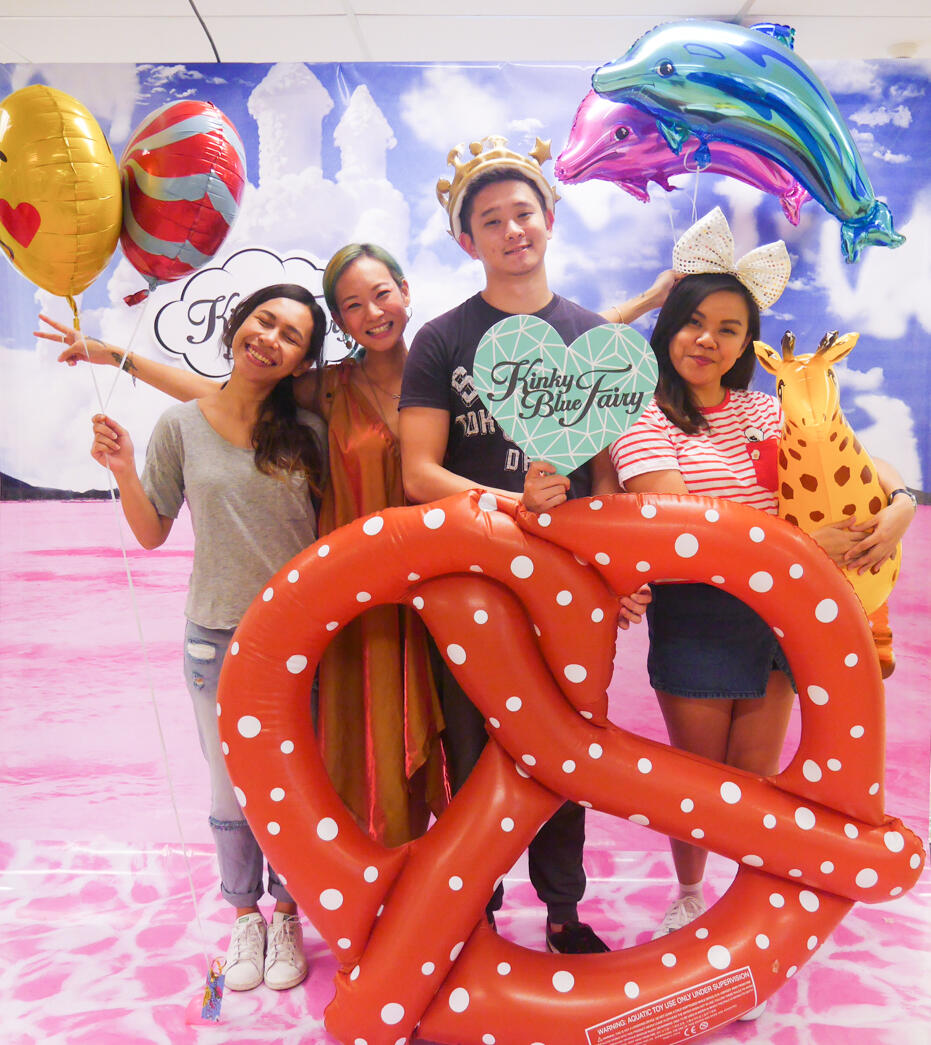 The #KinkyBlueFairyTeam in our usual habitat.
Till next year, Urbanscapes!
+ + + + + + +
More info on Urbanscapes:
Website: www.urbanscapes.com.my
Facebook: www.facebook.com/urbanscapes
Instagram: @urbanscapes