The Chief Fairy summoned us all for a team lunch a couple of days before I left for my month-long soul searching journey. Okay, she didn't summon us… She gladly invited all of us to come along for lunch.
When I received the message about lunch at a curry house, I thought about the dishes I could possibly eat… because I don't take well to spicy food. What more Indian curry? I have to admit I'm a disgrace as a Malaysian. All our lives we're exposed to different spices because we were brought up in a diversified society.  I can't say I didn't get enough practice since I was a kid because my whole family loves putting extra chilli and spice in every meal. I think I'm an outcast within my own family (I tell this story to everyone).
Fiercer in Publika is a more swanky restaurant-bar setting compared to its sister restaurant, Fierce Curry House in Bangsar.
I can't seem to navigate my way around Publika despite being there for the umpteenth time. How I would remember Fierce for my future visits; it's located en route route to Black/White Box. (It's at Block D1, on floor G3.)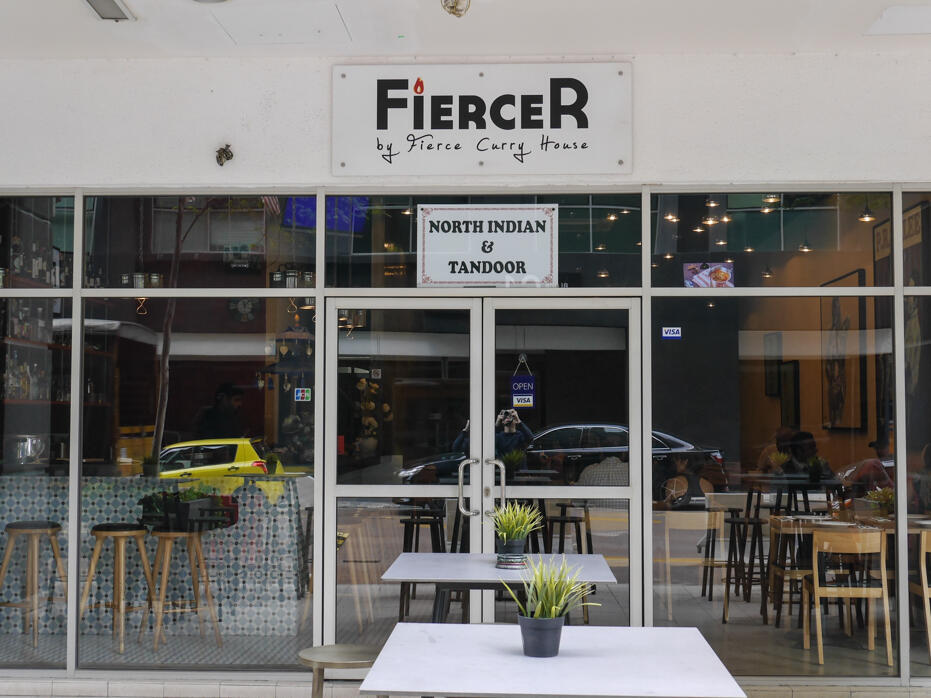 Fierce's simple white exterior.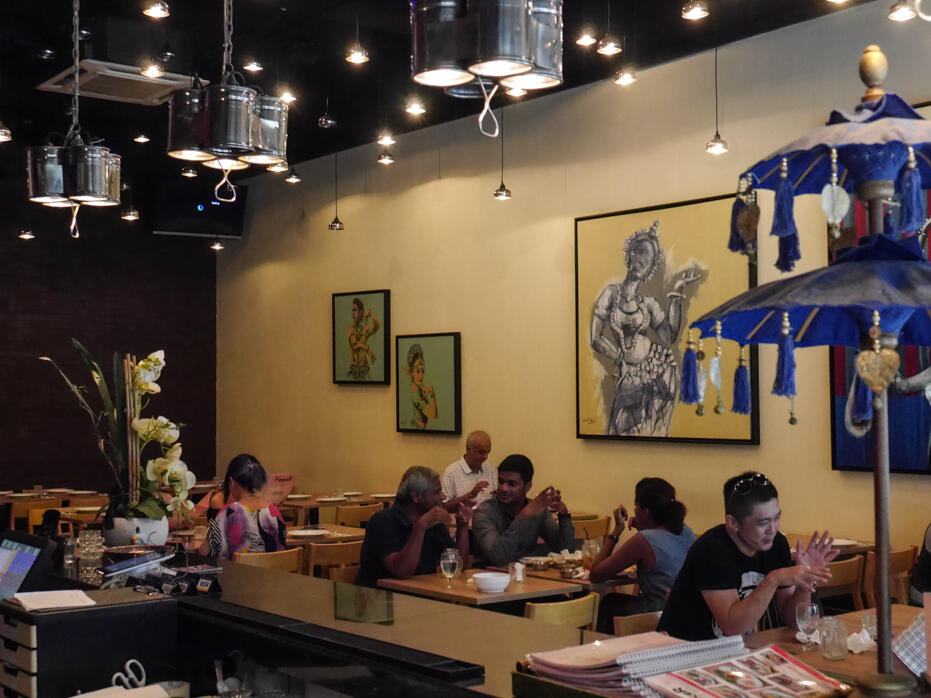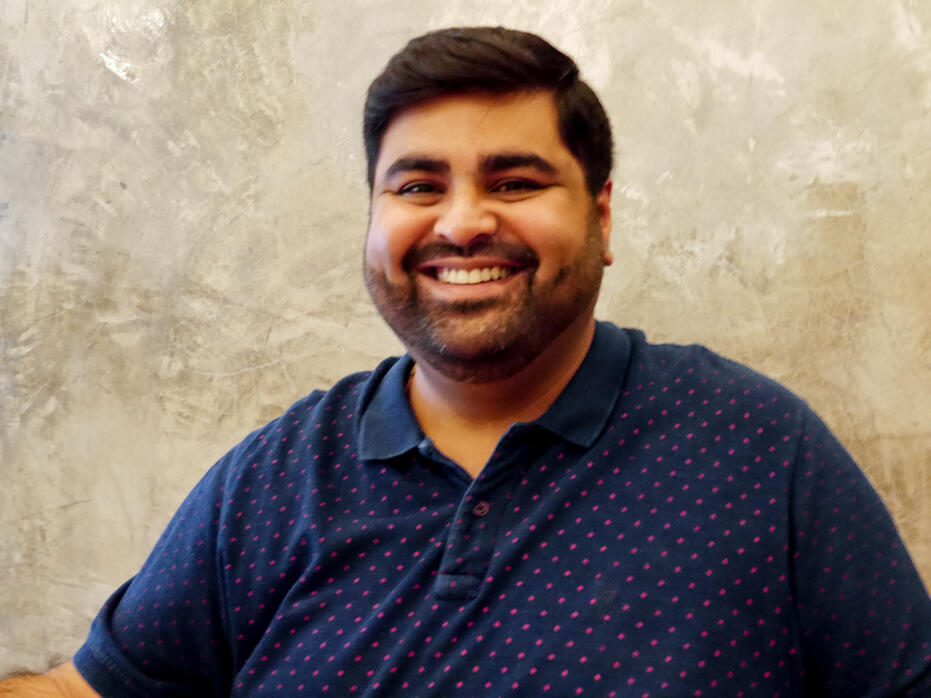 Herukh, the man behind Fiercer. Omg he was such a comical guy!! The whole team was roaring with laughter throughout lunch while he entertained us with stories from his week-long wedding. Well, only the bits and pieces that he could remember.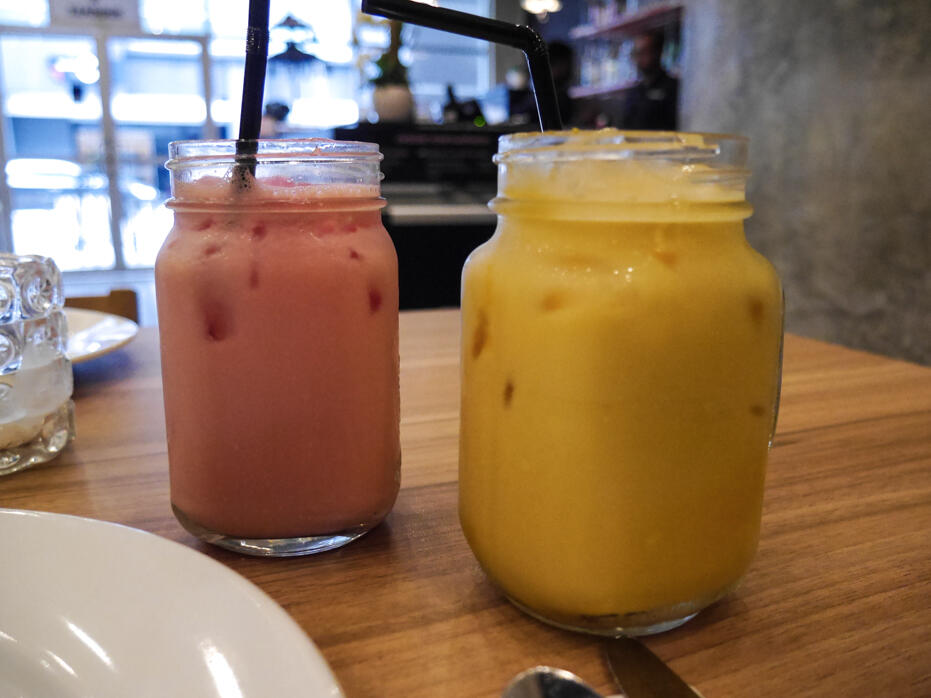 Andrew had a strawberry lassi (RM12) while I had a mango (RM 10) one. It was sooooo refreshing for a scorching hot day!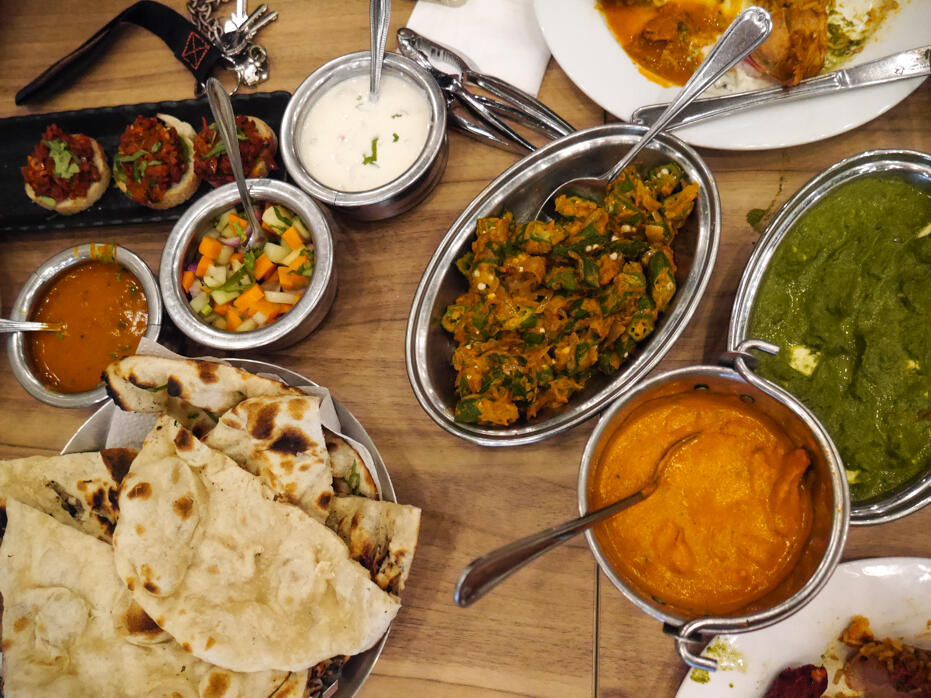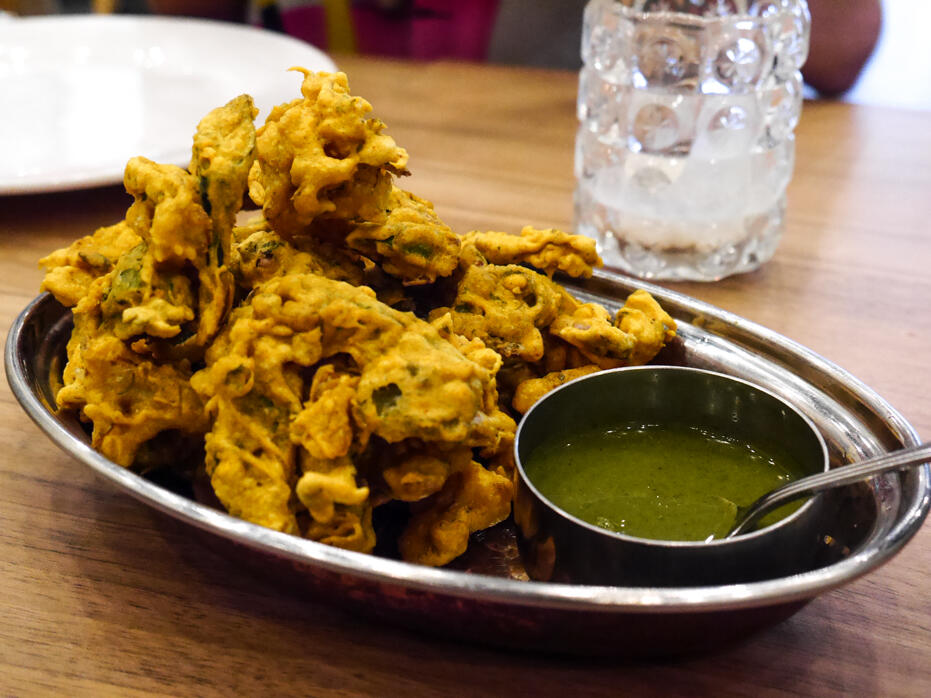 Mixed Vegetable Pakora (RM12). This was my favourite! I think this would make such a healthy snack alternative when you feel like munching on something! Ugh, thinking about it makes me want to cry because it left me fond scrumptious memories while it lasted. :'(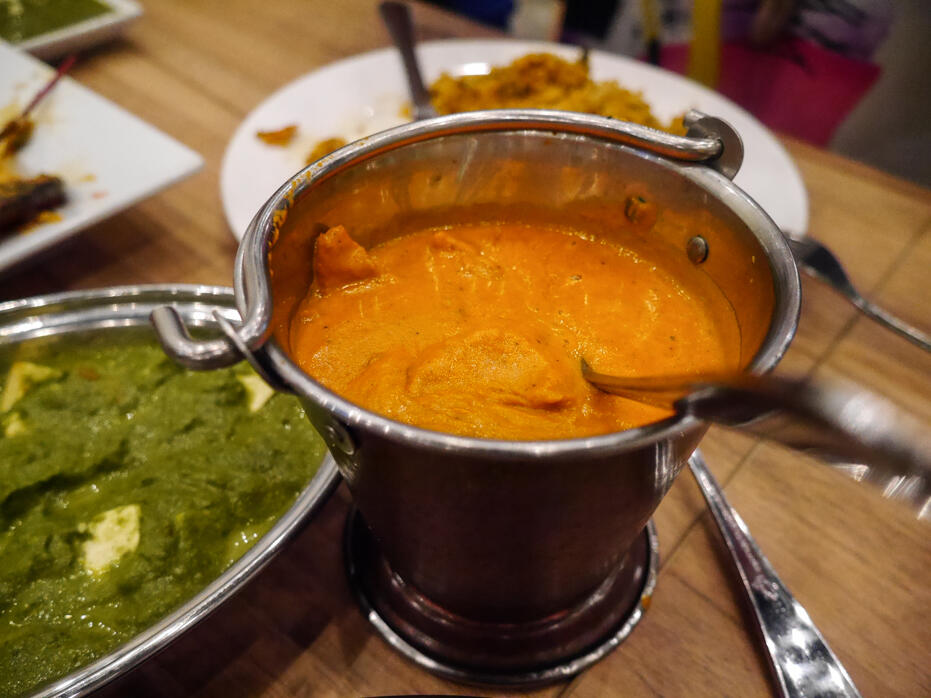 Butter Chicken (RM 25); chicken tikka in tomato, cream and butter gravy flavoured with dry and fenugreek leaves. This was Joyce's favourite dish!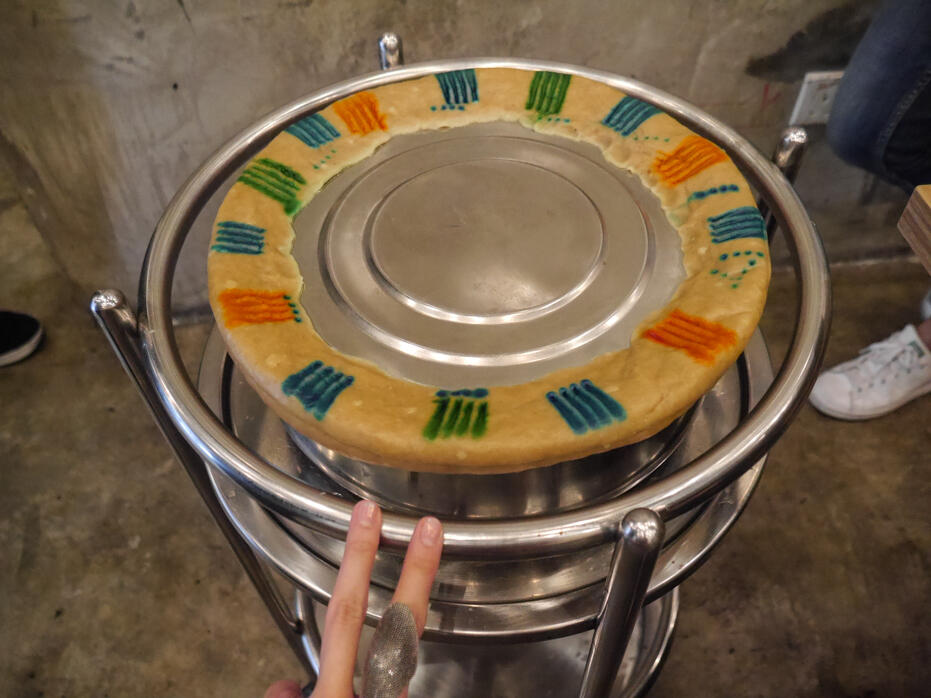 Guess what was in the giant silver pot??
We all stood surrounding it with our phones ready to Snapchat. Gasps of approval could be heard as the unraveling of the King Lobster was revealed hiding in the sea of biryani. Does it sound dramatic? Because it was dramatic indeed. The only thing missing was a climatic theme song playing in the background while this happened.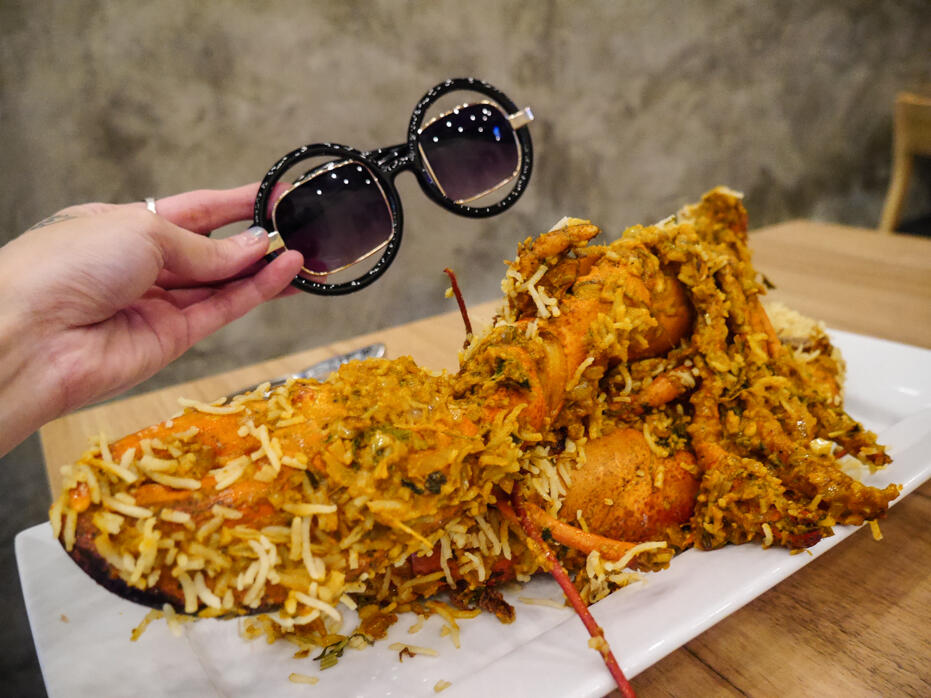 What a beautiful mess!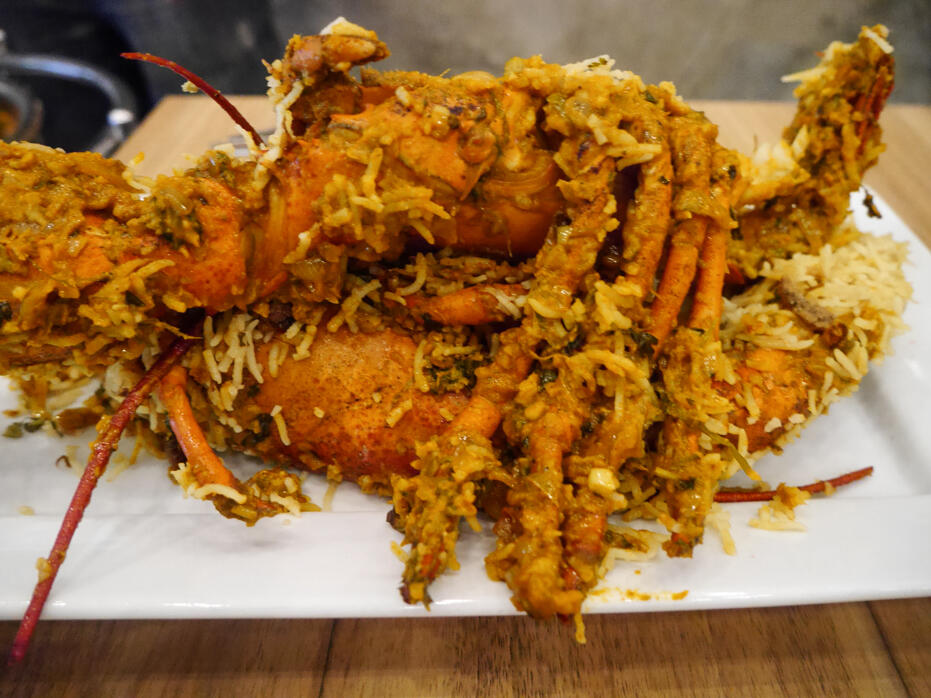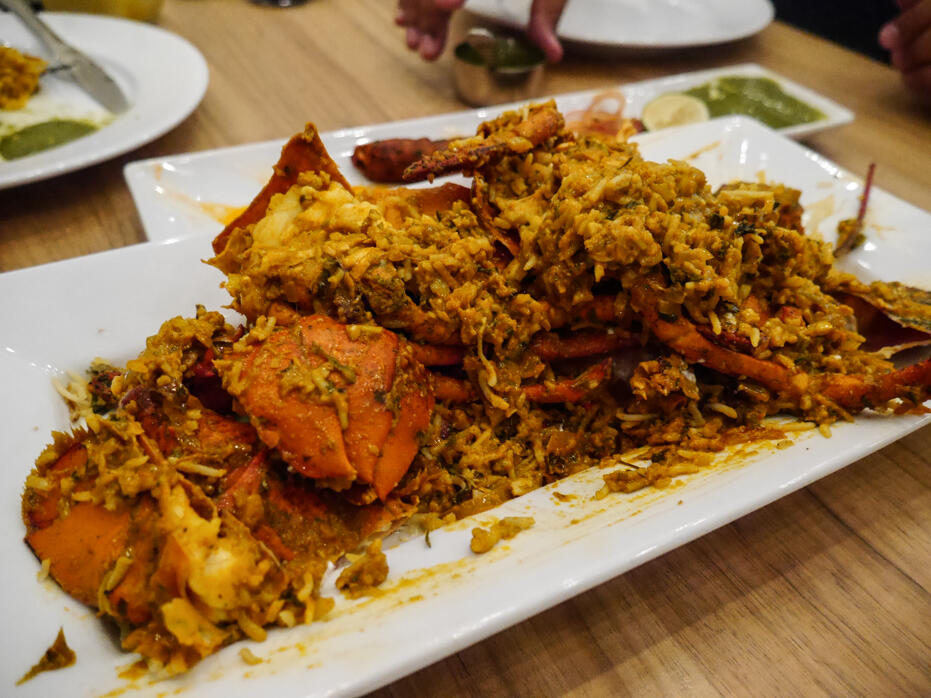 The Lobster Biryani (RM240) came about back when Herukh was thinking of other seafood biryani's that he could do instead of the usual; fish, king prawns and crab. In the process of getting the dish right, he wasted about 8 or 9 lobsters. Heartbreaking, I know. Today, the lobster biryani is a crowd favourite. The lobster biryani also inspired him to test the waters further using scallops, cod, turkey, salmon and even lamb shank.
Fiercer's Biryani dishes requires a reservation one day prior to your visit.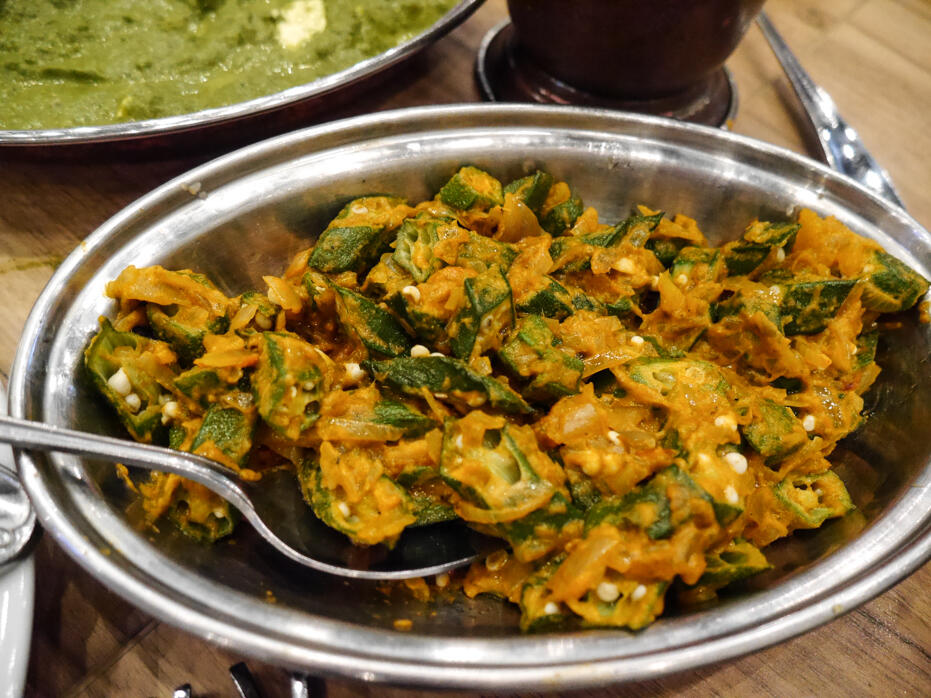 Bhindi Masala (RM 17); ladies fingers cooked in a light masala.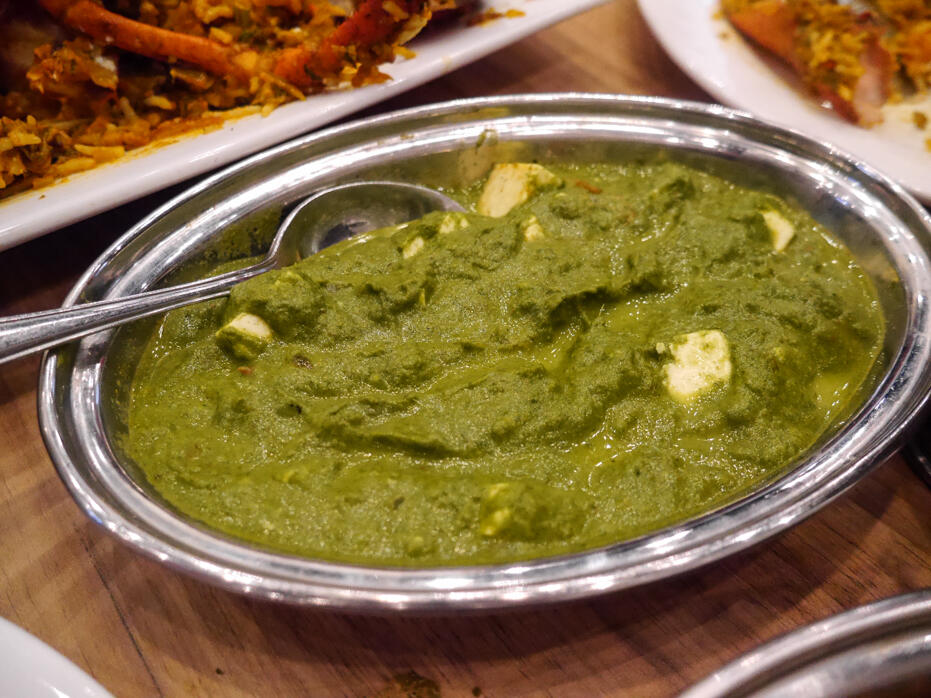 Palak Paneer (RM 22); spinach and cottage cheese. This was another one of my favourites because of the cheese. I love my cheeseeeee. With the spinach in the mix, it was a great combination.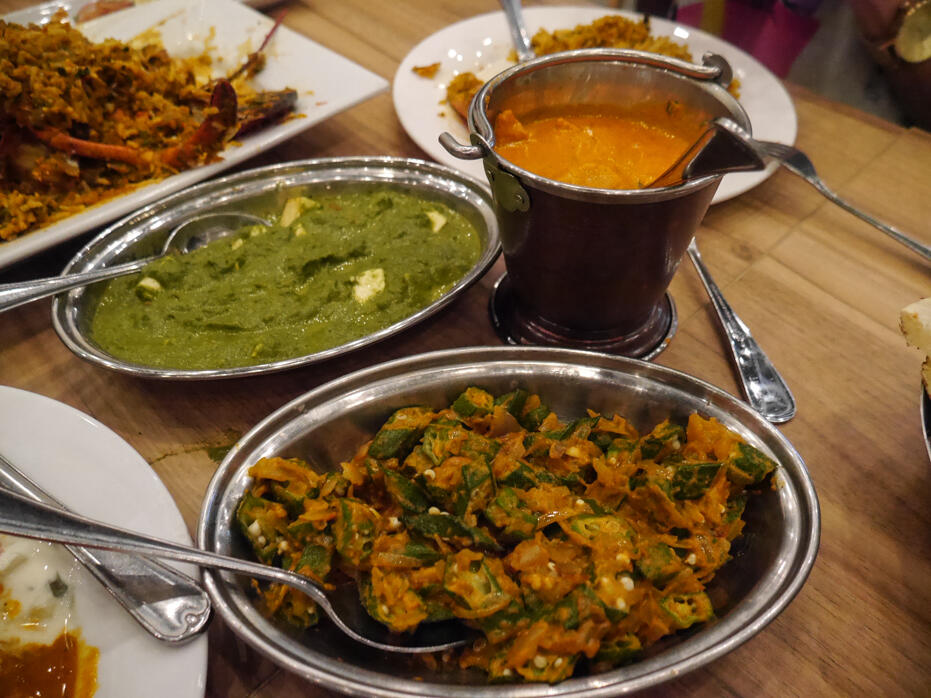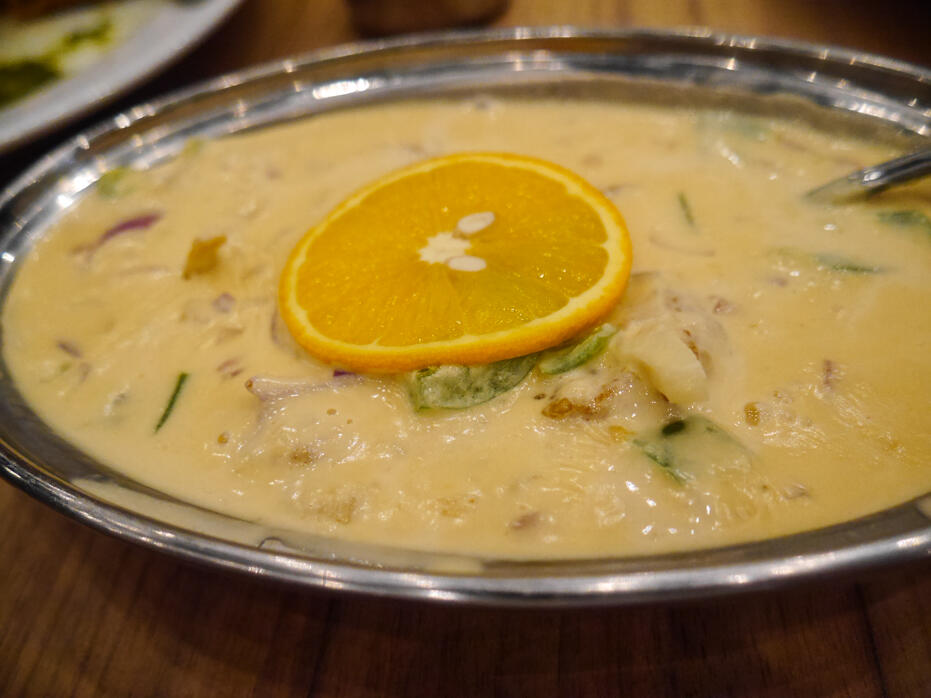 Orange Chicken (rm30); braised boneless chicken simmered in a fresh cream base with sauteed onions, capsicums with a squeeze of fresh orange.  This dish was first created in the kitchen of Bangles Restaurant, the oldest North Indian Restaurant in KL which Herukh's family owned.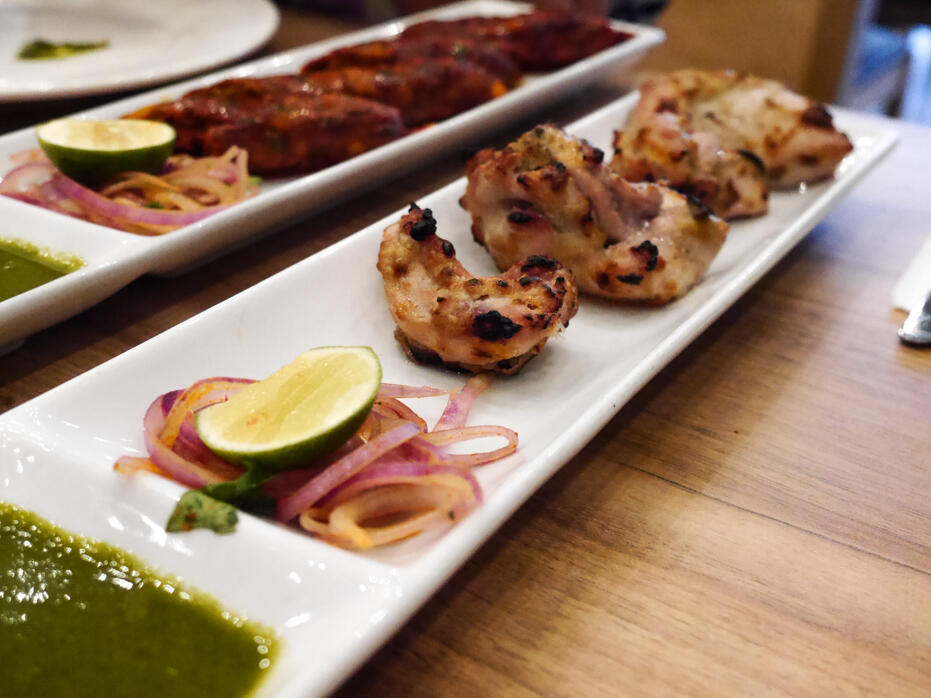 Chicken Tikka Malai (RM 22); succulent boneless chicken marinated in cheese, cream, and cashew nuts.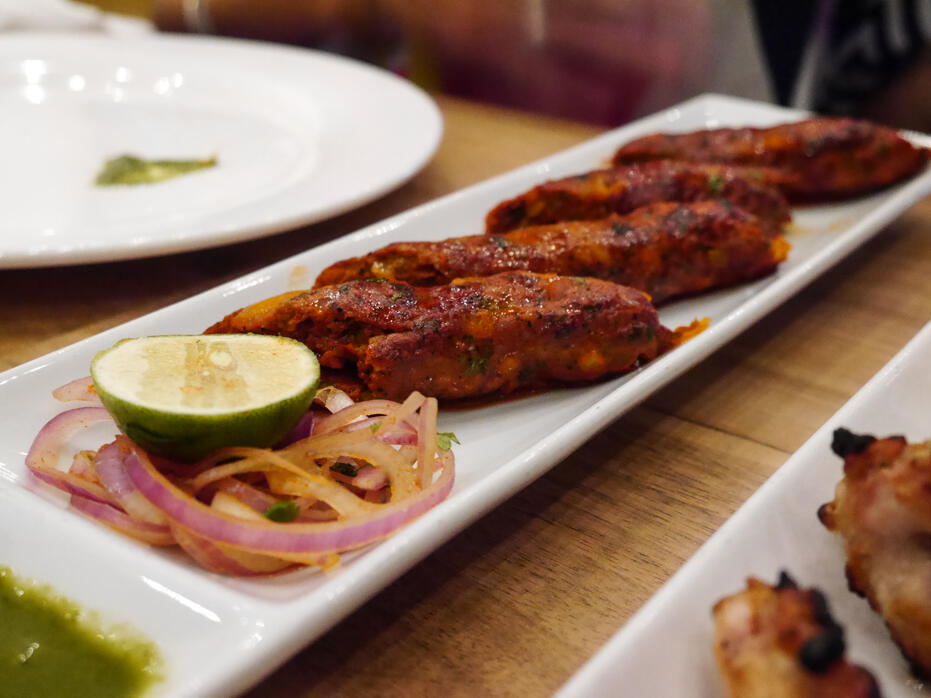 Lamb Sheesh Kebab (RM30); minced lamb flavoured with ginger, garlic, roasted cumin powder and coriander.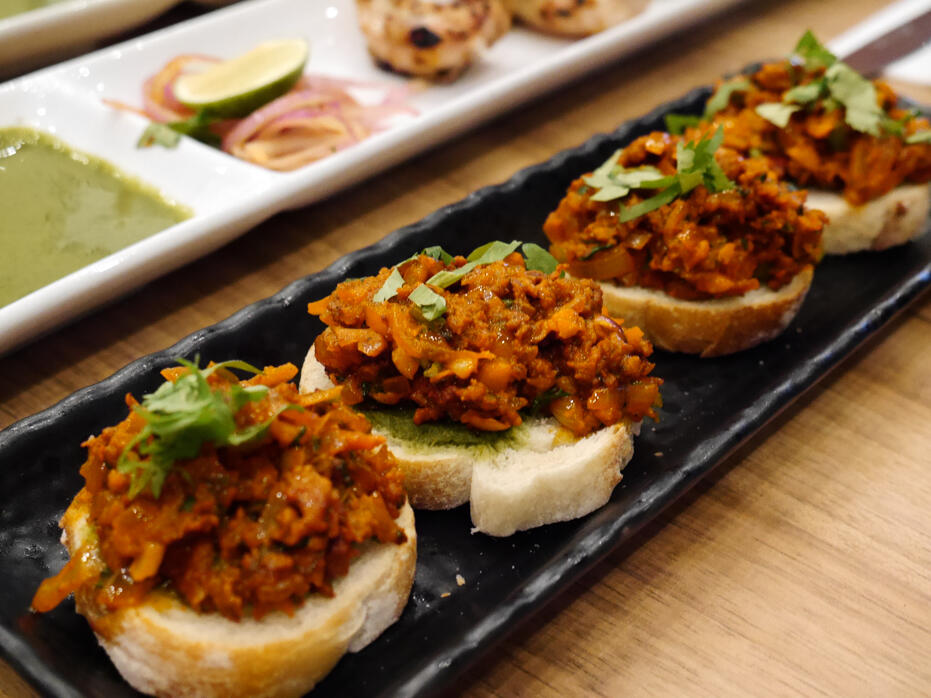 Munched Lamb with Crispy French Bread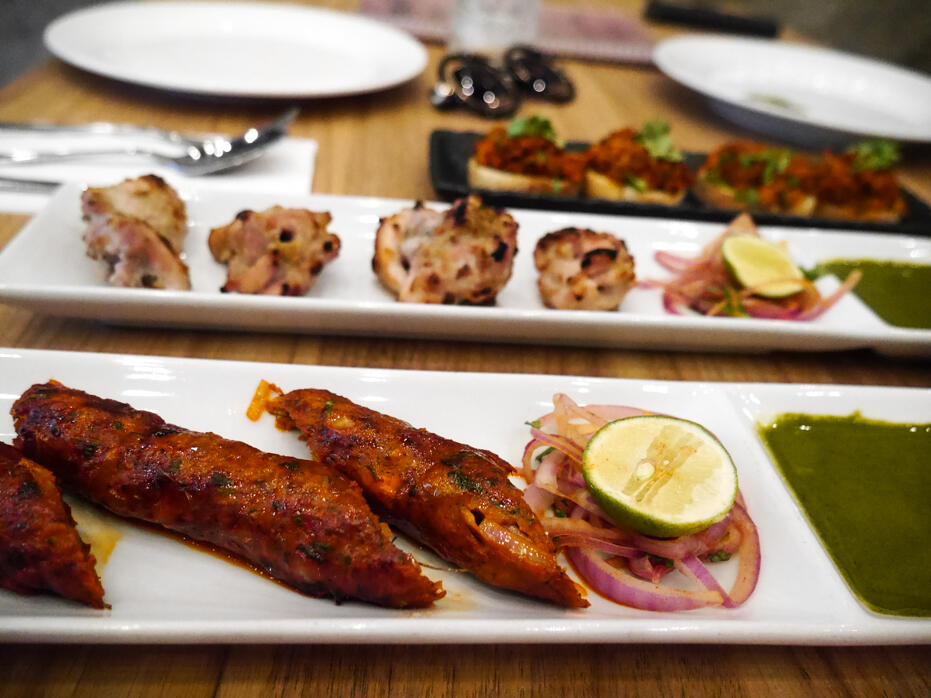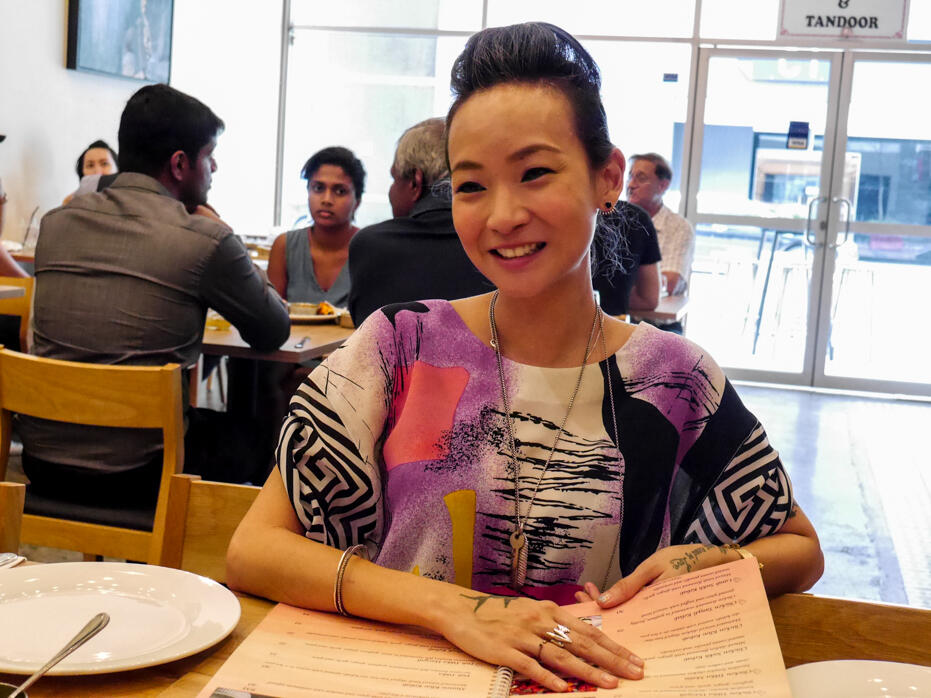 Our Chief Fairy/Joyce!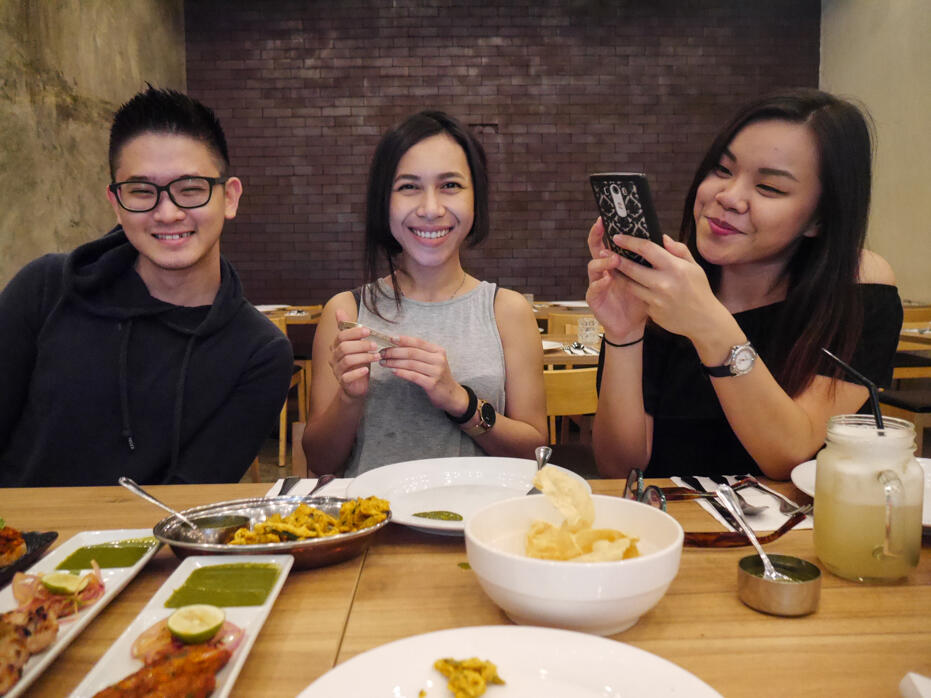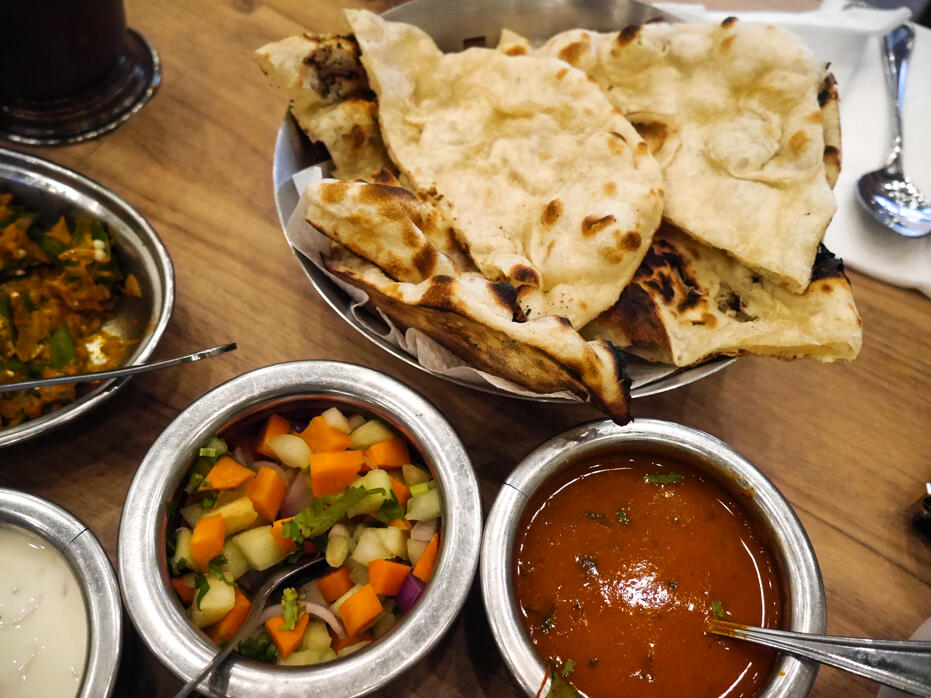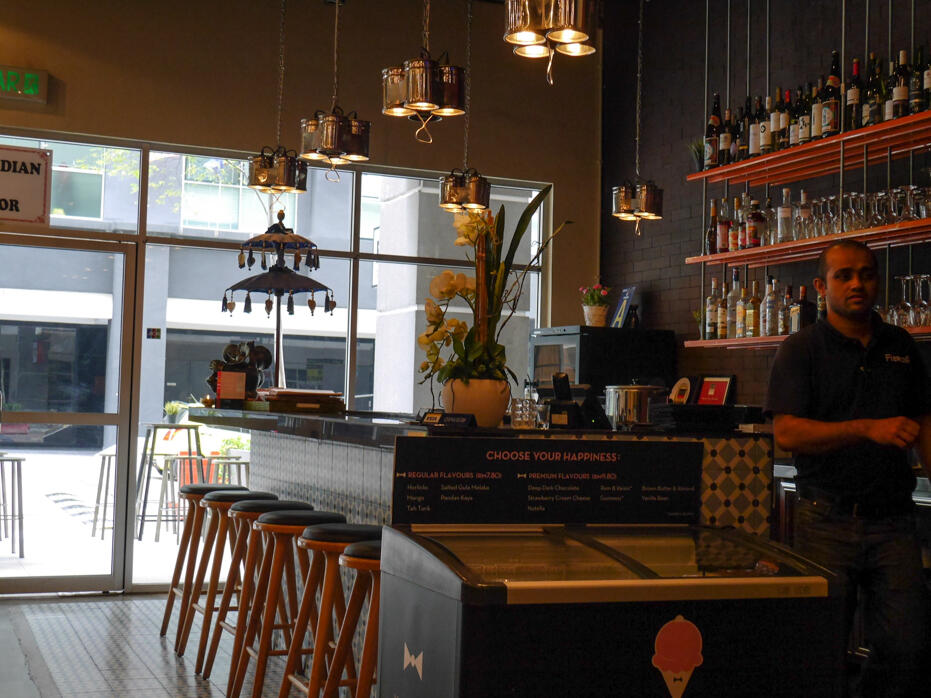 A bar to satisfy all your alcoholic needs.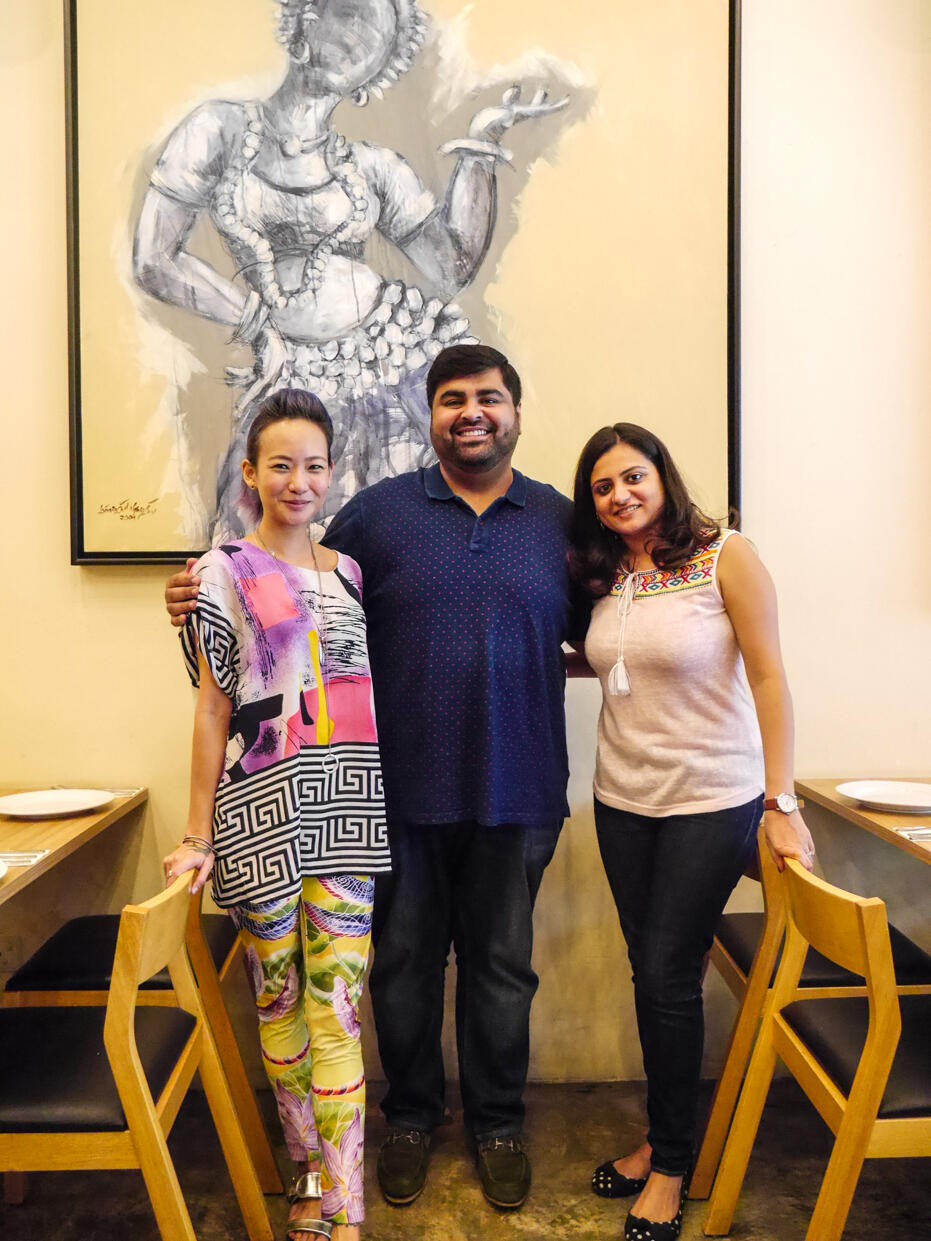 Joyce, Herukh and his wife Ahana.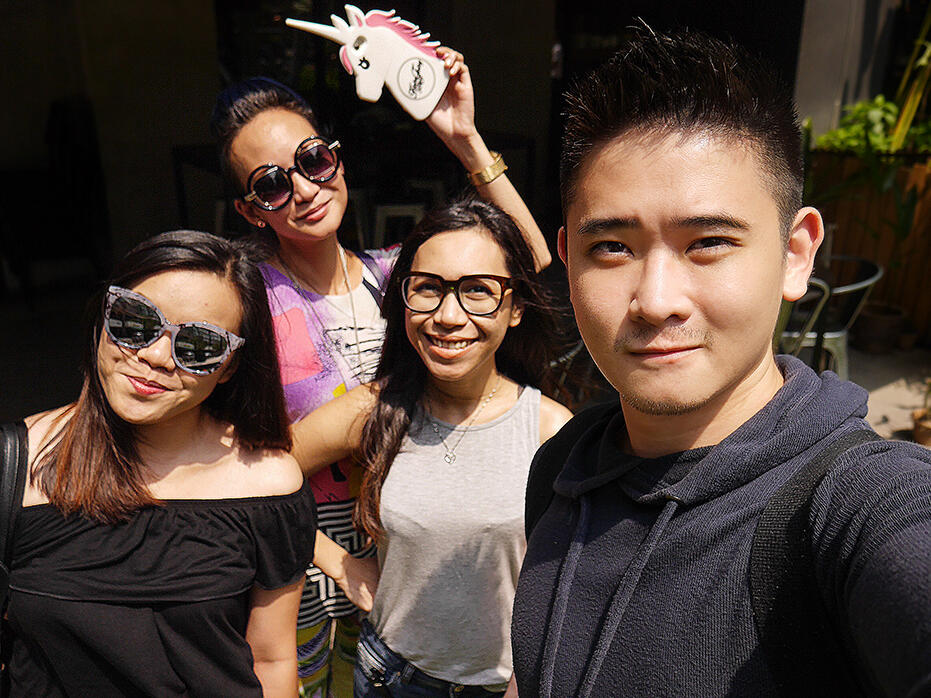 The #KinkyBlueFairyTeam!
Fiercer took a whole new level in elevating my biryani expectations in a friendly and comfortable setting. The spices in all the dishes were bearable for the spice intolerant me.
Thanks for having the KBF team over! We had a fiercely good time!
+ + + + + + +
Fiercer
D1-G3-5,
Publika Solaris Dutamas,
Jalan Solaris Dutamas
Tel: 019 – 383 0945
Business Hours: 11AM – 10.30PM
Facebook: www.facebook.com/FiercerMalaysia