Rachel was introduced to us by April, and started off with interning for us, just like April did. We liked Rachel so much we hired her for a few months before she leaves for Nottingham. Cos girl so good she got a scholarship to do her Masters there. When she worried about her application a few months back, i was like, "Don't be ridiculous. Of course you're gonna get it." The selfish part of me wanted her to stay with us at KBF, but the loving part of me obviously wanted her to get this awesome opportunity. What a good child! I hope i have a kid like Rachel one day.
Jun once said to me, "I hope we have a daughter JUST LIKE YOU."
Images of me getting arrested and climbing over the gate to sneak out of the house in the middle of the night flashed through my mind.
My immediate response was, "Fuck, i really hope not."
I'd MUCH rather my future non-existant daughter turns out like Rachel.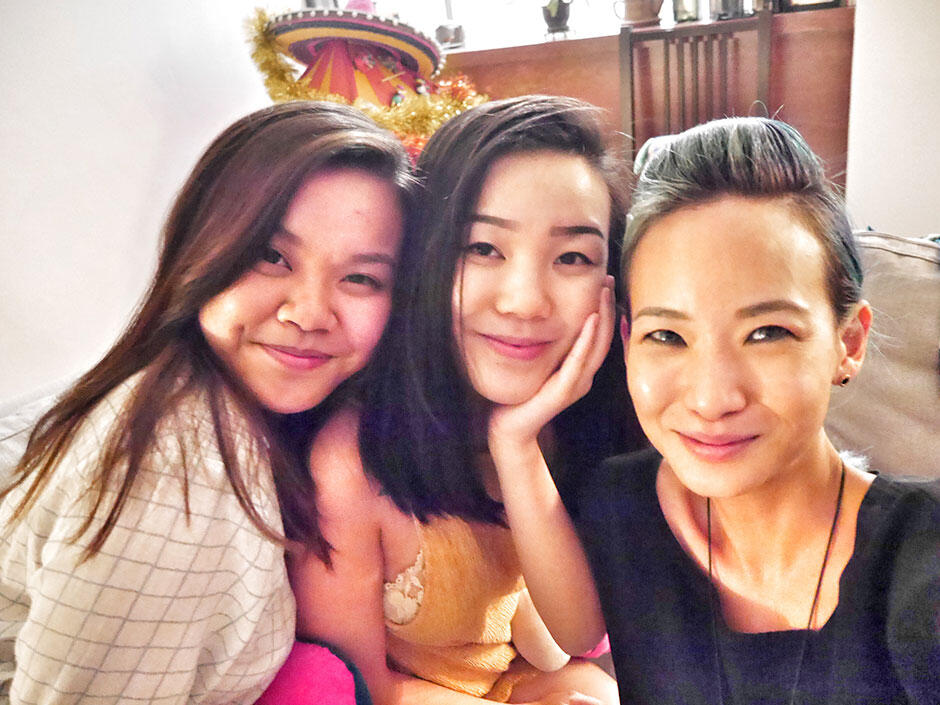 Rachel, April & i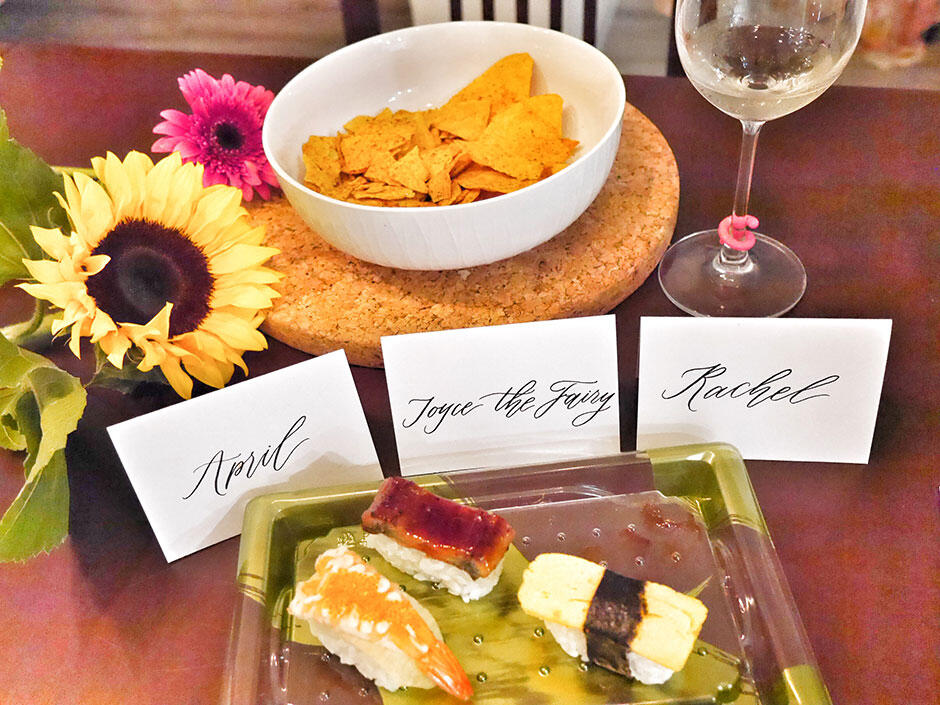 I wanted to have some non-work time with the girls before Rachel leaves for the UK. Baby couldn't make it cos her Opah passed away :((((((( I saw her in the office today and gave her a long hug and started crying myself -_-
Me: She did live till 94… i hope i live till 94
Baby: I hope you live till 94 too. I hope we all live till 94… and more.
It's so sucky to deal with death. Again, makes me think about how i spend my time here… and how i want to invest more time in doing things that make me happy.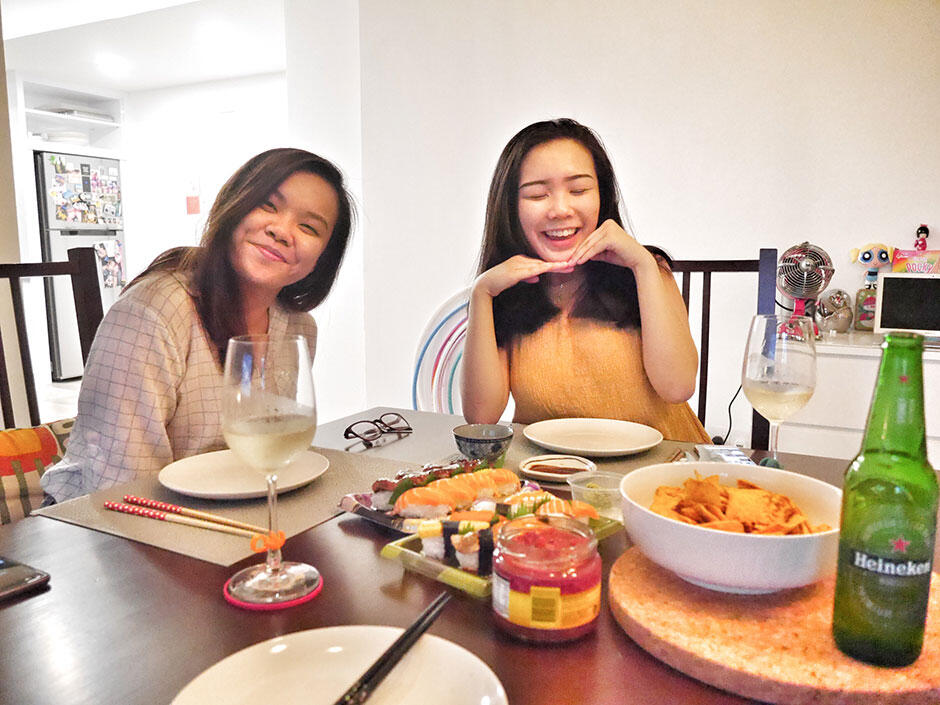 #myteamarecuterthanyours
Jun was sweet to offer to cook us ramen, but i wanted us girls to be alone (no boys allowed! hehe) and also didn't want to deal with a messy kitchen. We're currently moving out of the office so it's been havoc. I'm trying to have as minimal mess and stress as possible.
April is a Sweet Voice Of Reason. I'd be mulling over whether to keep a bunch of open tassels cos you know, i could use the crinkly colourful stuff to throw into present boxes! But… i also had a GIANT BOX of brand new tassels.
"Don't be a hoarder, Joyce," she'd say gently. I'd shut my eyes tight and hand over the soft bunch of  papers, "Take it away from me."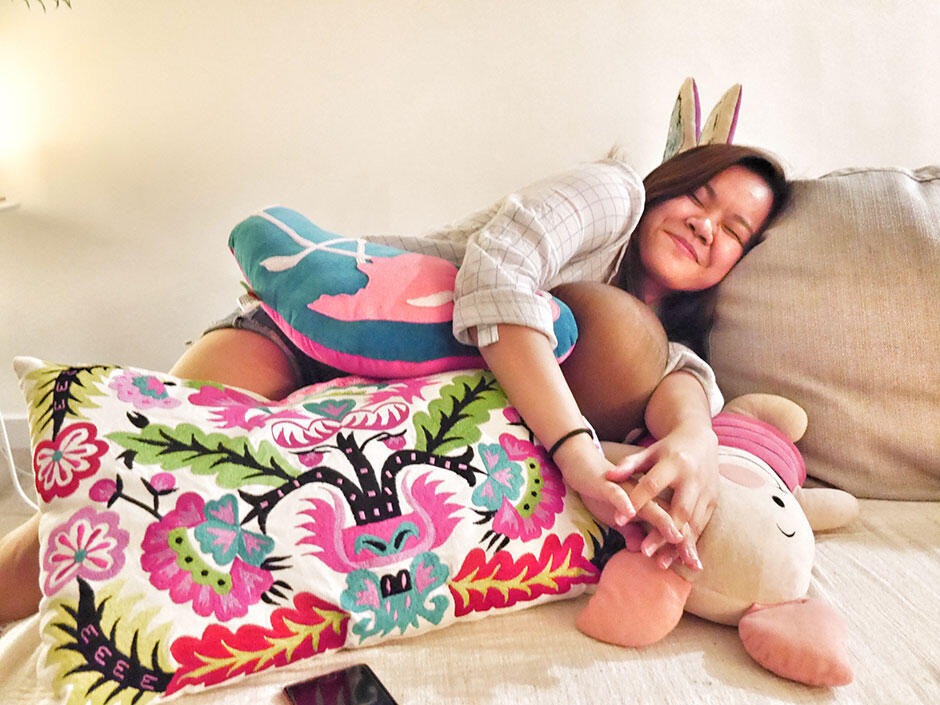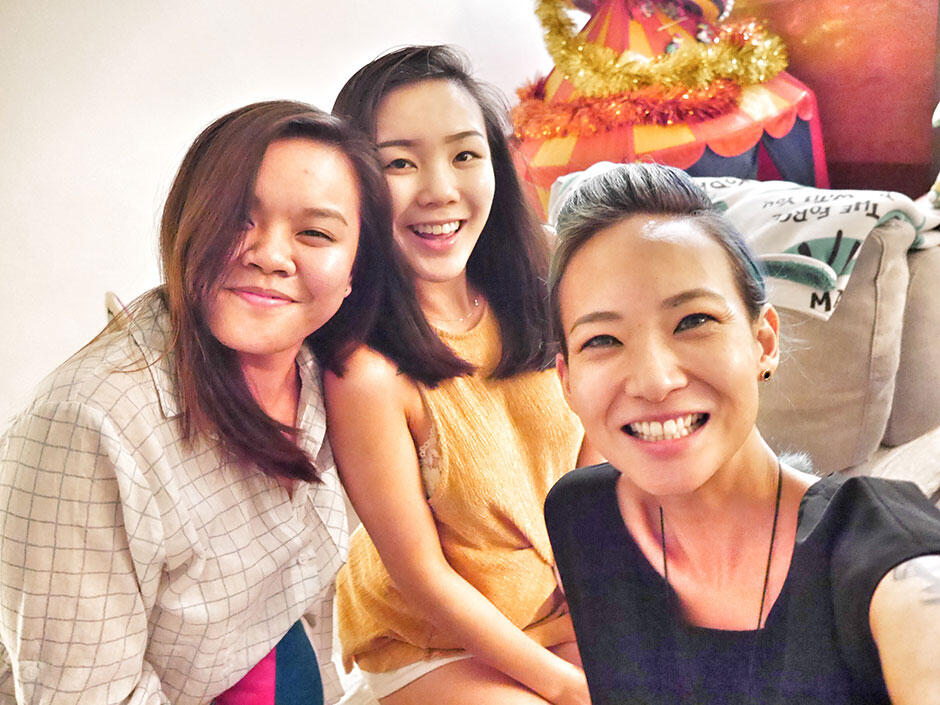 When friends my age complain about the millennials and their work attitude, i protest because i happen to have the fortune of working with these two who don't make me want to wring myself. They listen, they try, they're good kids who are polite, intelligent and not spoilt. I can't deal with spoilt kids who pretend to work… i effortlessly say goodbye and good luck.
There is hope in Millennials!
Well, there better be… there's a whole generation of them and you'd have to hire someone around that age sooner or later :p
I asked the girls what year they were born (honestly i'm horrible at remembering everyone's age these days, it's just a number to me) and they said '94 and '96. I was like wow… youth. Your whole 20s are ahead of you!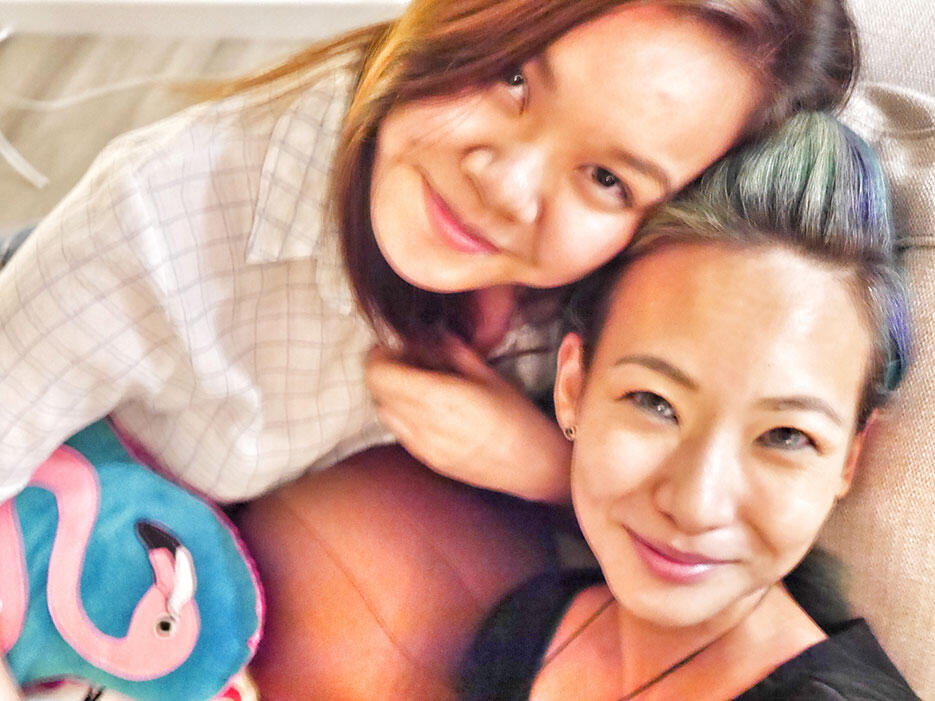 Thank you for your efforts and work Rachel, i hope you learnt from us and i'm very sorry to see you go but happy for you. You know what i mean.  🙄
Do us proud, try anything once, and don't come back for the holidays – go travel and do as much as you can in that region!!! Maybe i'll see you there for a visit 😀
xxx