It's almost June which means summer is here! I hope my adventures in Spain would convince you to book/plan a trip there this summer. Believe me, Spain is magical! I would do it a thousand times over.
We took the 10.30AM AVE (Spain) Train en route to Barcelona. The 3-hour ride on First Class Coach was filled with holiday-goers – men in shorts and women in summer dresses and espadrilles talking animatedly in Spanish, maybe about the beaches in Barcelona, maybe about a crazy night they have planned for the night. I couldn't understand a word they're saying, but was amazed all the same. It was such a fun sight to watch.
I got restless after a while, so I went to the dining car for a cup of coffee. It's a pretty cool experience watching the scenic countryside of Spain from a train while sipping coffee and not having a care in the world. It's nice to be still for a while and realise how lucky I am to be on this epic trip.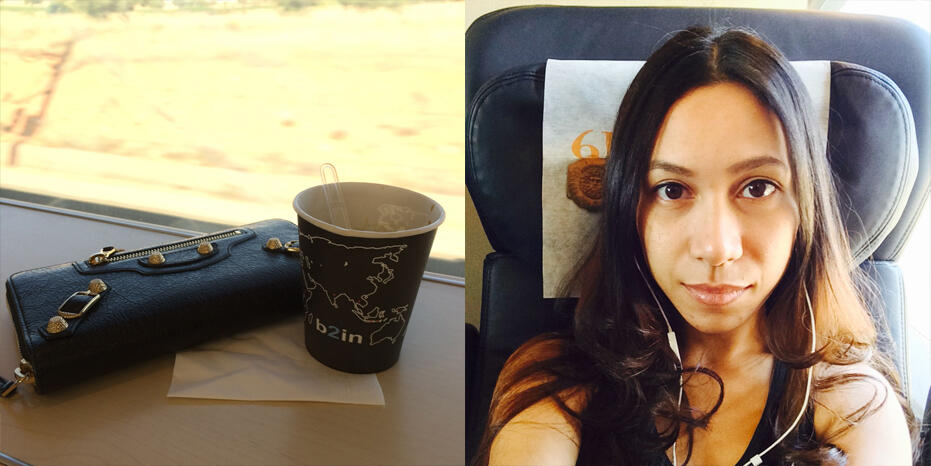 Probably listening to voice messages from Joyce, who was en route to Barcelona from Berlin.
At 2pm, we arrived at Barcelona-Sants, the largest railway station in Barcelona that provides railway service around and in Barcelona and around Spain and beyond. The plan was to check-in our hotel before heading for lunch, but Chet said we're gonna have lunch first. Thank God! We were staaaarving. So off we went to L'Eggs by Paco Perez at Paseig de Gràcia.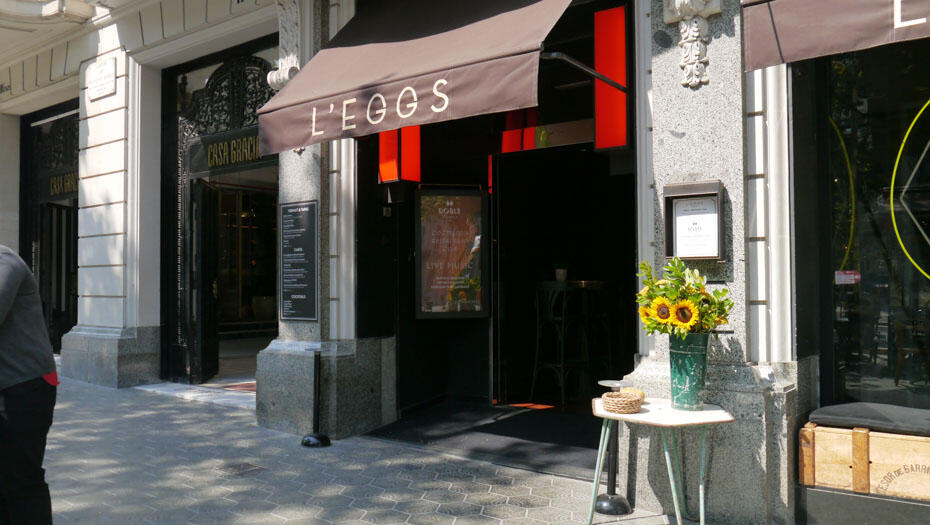 (Pic via L'Eggs Google+)
Chef Paco Pérez is one of the best exponents of avant-garde cuisine. Having already received 5 Michelin stars to-date – two for Miramar in Llançà, two for Enoteca in the Hotel Arts, Barcelona, and one for Cinco in Berlin. As for L'Eggs, he wanted to do something different, affordable, fun and that everyone would like – eggs! Everything on the menu at L'Eggs is based on well… EGGS! We were so lucky to get to spend about an hour with him for a casual chat.
"Inspiration is everywhere – I usually find it during my walks and they always come in the form of nature. I have dreams, inside my head and I always want to transform them into a dish," shared Paco when asked about what inspires him.
When asked about the secret to his success, he explained that the most important features that help him achieve the standard of acknowledgement are "to believe in dreams, to be constant, to be modest in what you have already achieved and not believe that you have made it. Work hard and also, a stroke of luck… that helps too. But don't count on just that."
"At Miramar, we want people to get emotional. It's like driving. With the car, you will drive by the seaside, countryside, to the mountains and at the end of your journey, you question yourself – what is the most beautiful thing you've seen during your travels? It's the experience. It's not the details, or the photos you take… it's the memories you held inside," he further shared.
Miramar, Enoteca and Cinco are fine dining restaurants, so for Paco to open a casual restaurant focusing on something that is so humble – the egg, made everyone wonder about his shift of focus. 
"Eggs are magic! I agree, it is a very modest ingredient. Because of its modesty, it is also a challenge to build something around it. We (Paco and team) love to cook and we want to reach people from all walks of life. Only a small group of people could afford EUR200 – EUR300 menu in Miramar or the other two restaurants here that we have in Catalonia. So L'Eggs is a place where everyone could come and have a merry time."  
When it was time to eat, I believe he ordered EVERYTHING on the menu for our group. It was wonderful and too much! I had to walk off the food up and down the street for 10 minutes. By the time I got back to the restaurant, it was time for dessert. And the gang, left a whole chocolate souffle for me to devour by myself knowing that I was already full. I finished it anyway. I mean… It's not every day you get to eat at a Paco Perez establishment, right? Make it count!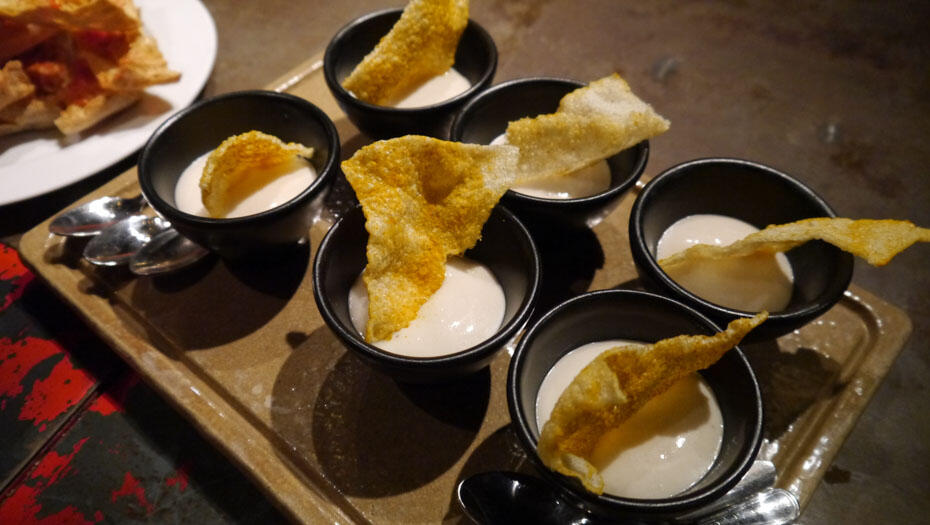 Yolk Croquettes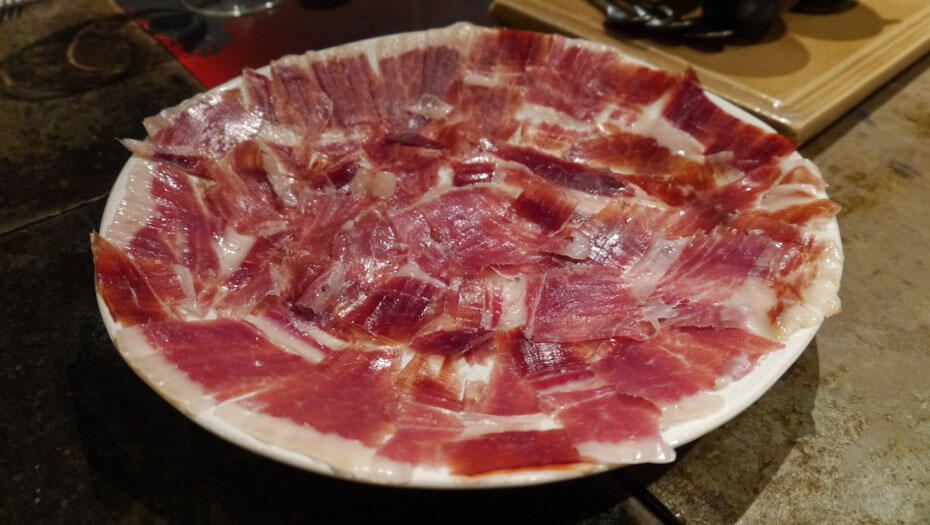 Portion of Iberian of pure acorn Arturo Sanchez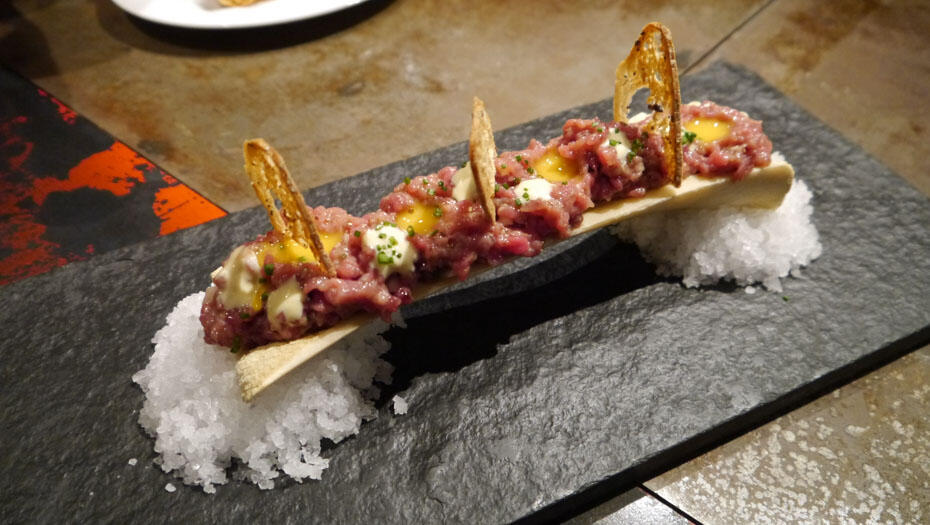 Steak tartare with Mexican shades on grilled bone marrow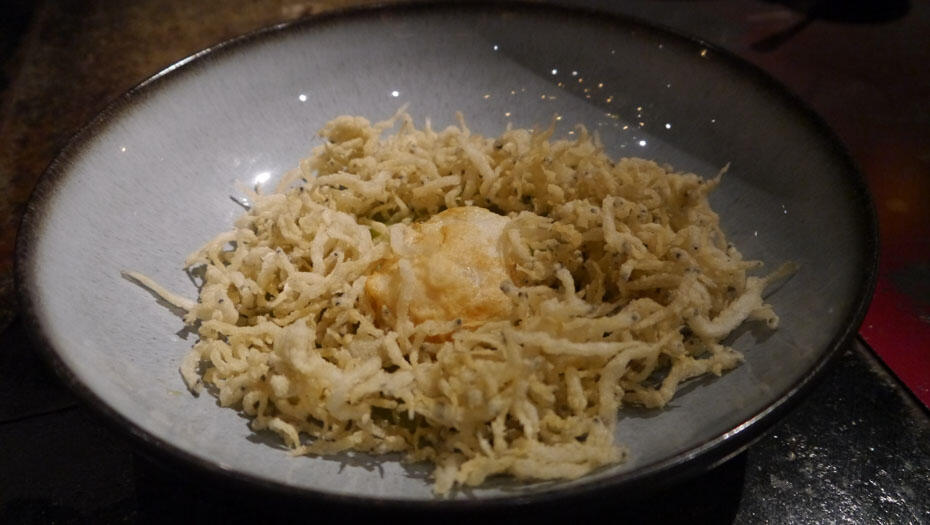 Duck egg with plankton Parmentier and white bait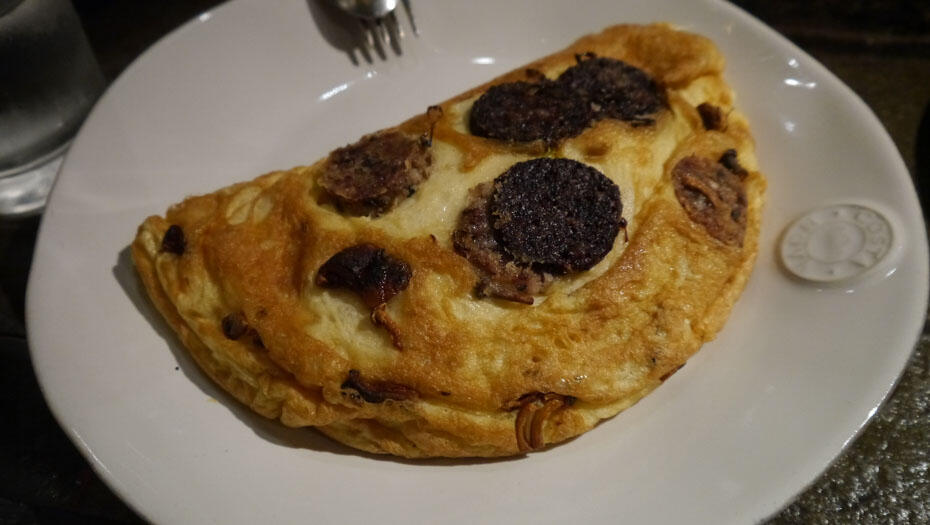 Eggs, sea cucumbers and sausages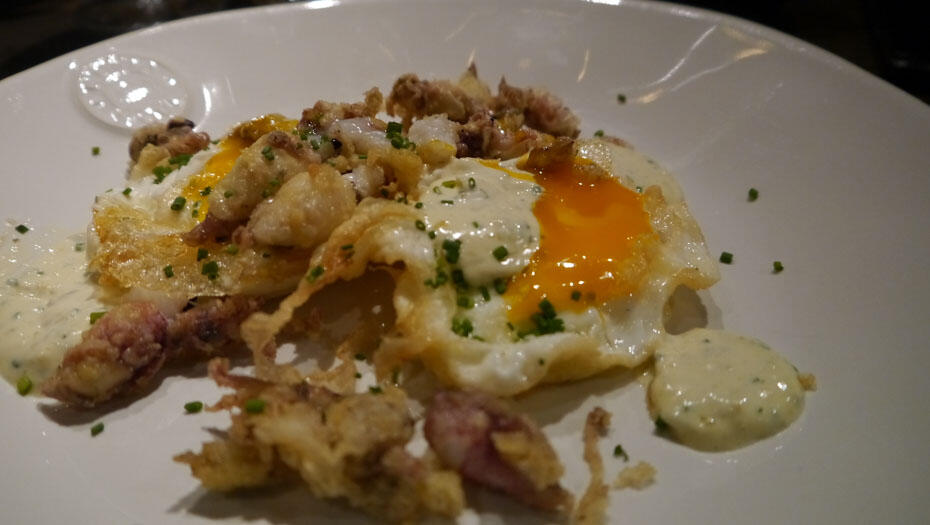 Eggs, Andalusian style baby cuttlefish and tartare sauce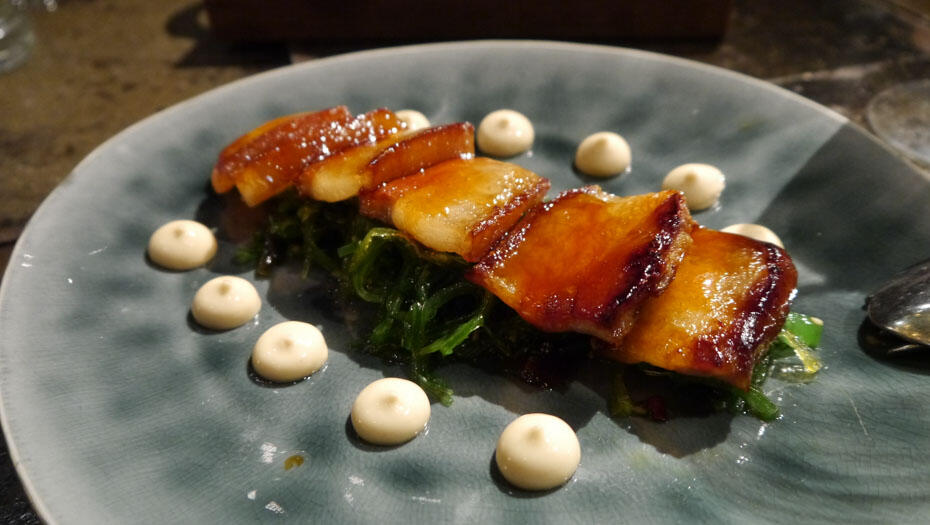 Grill Iberian pork with teriyaki sauce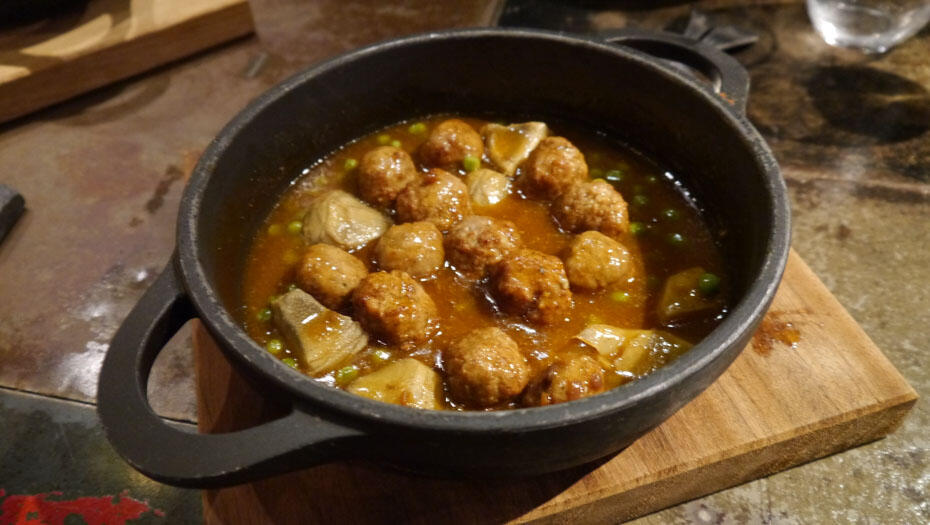 Meatballs in sauce cocotte with artichokes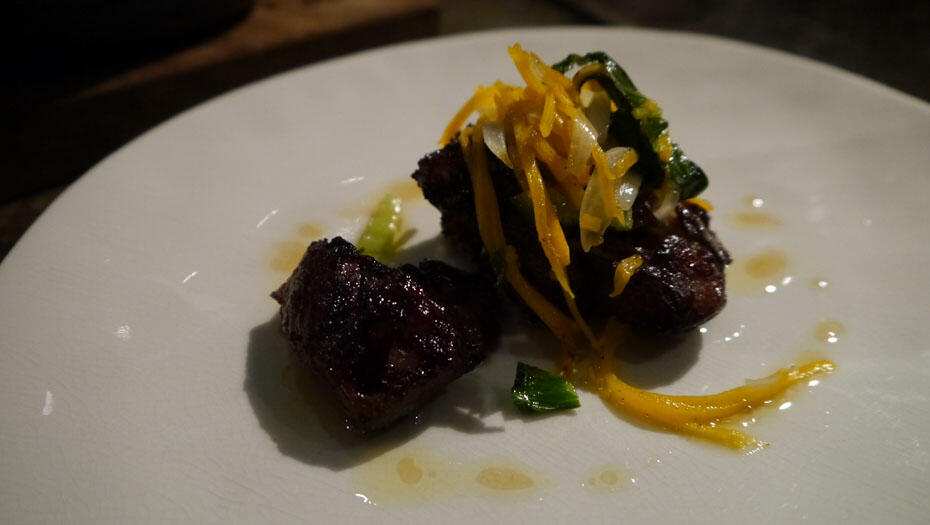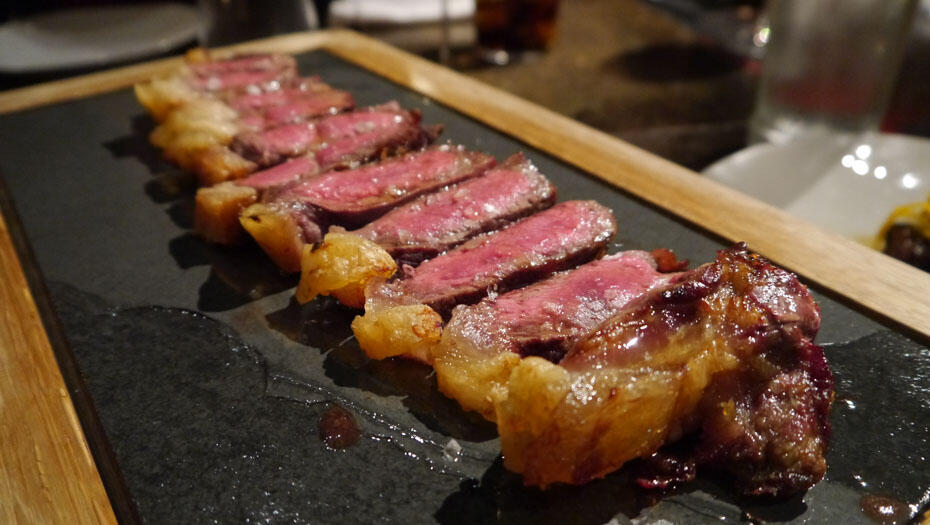 Galician beef short loin with bouquets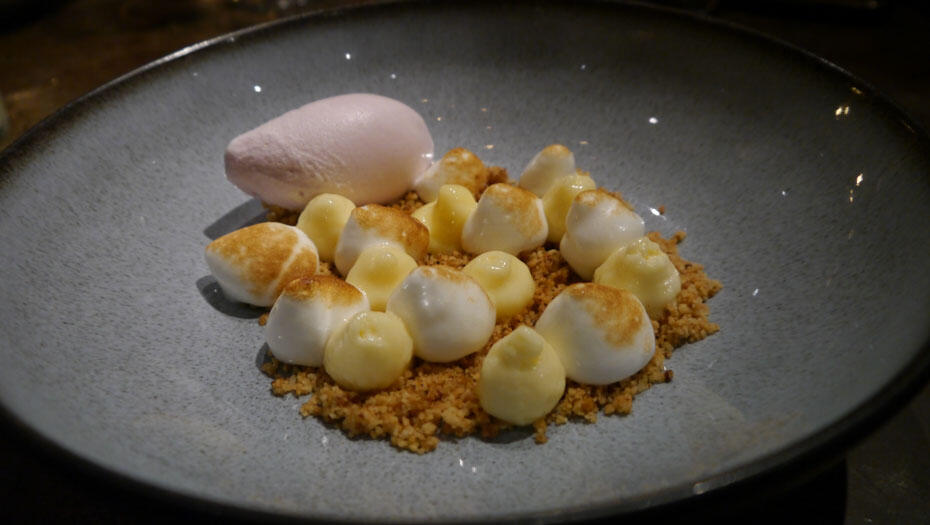 Lemon pie with violet ice cream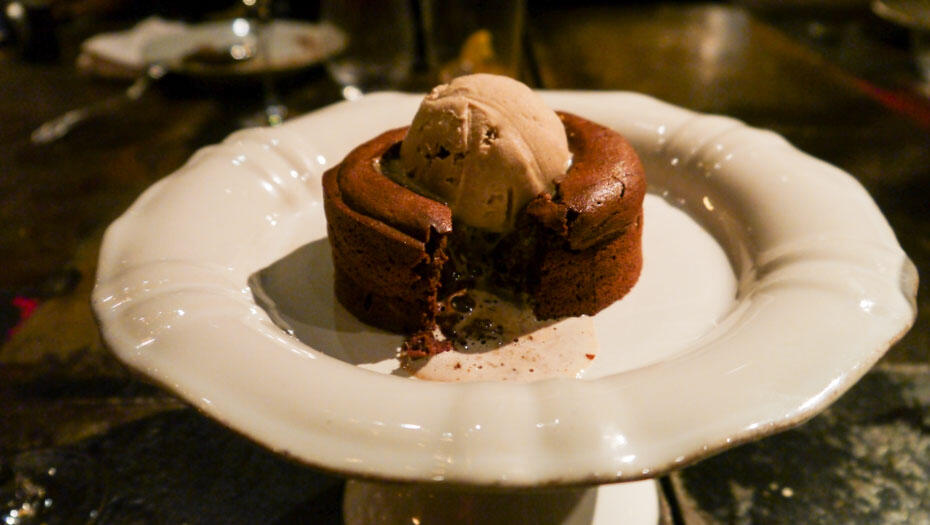 Chocolate soufflé with hazelnut ice cream.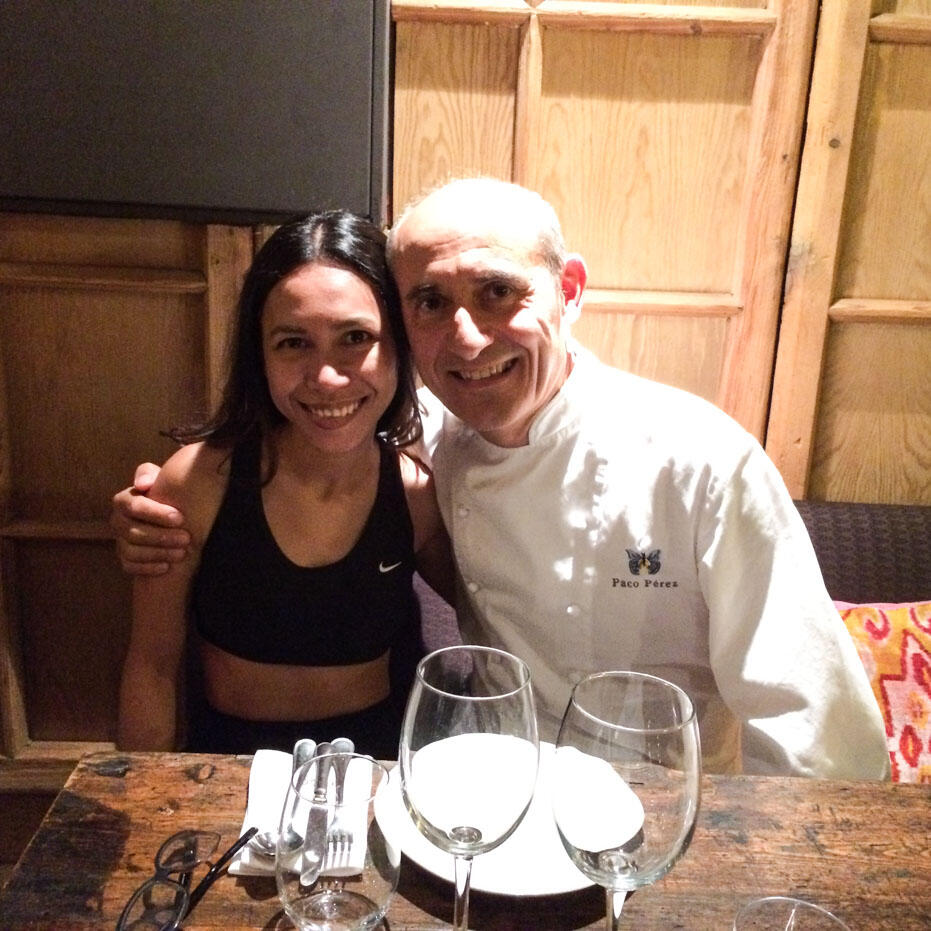 Me with Chef Paco Pérez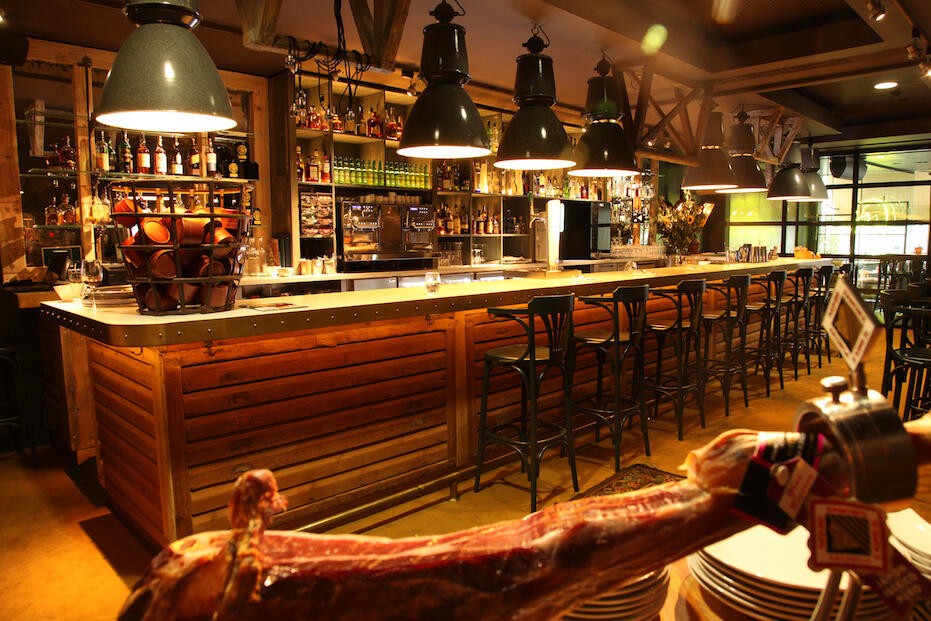 (Pic via L'Eggs Google+)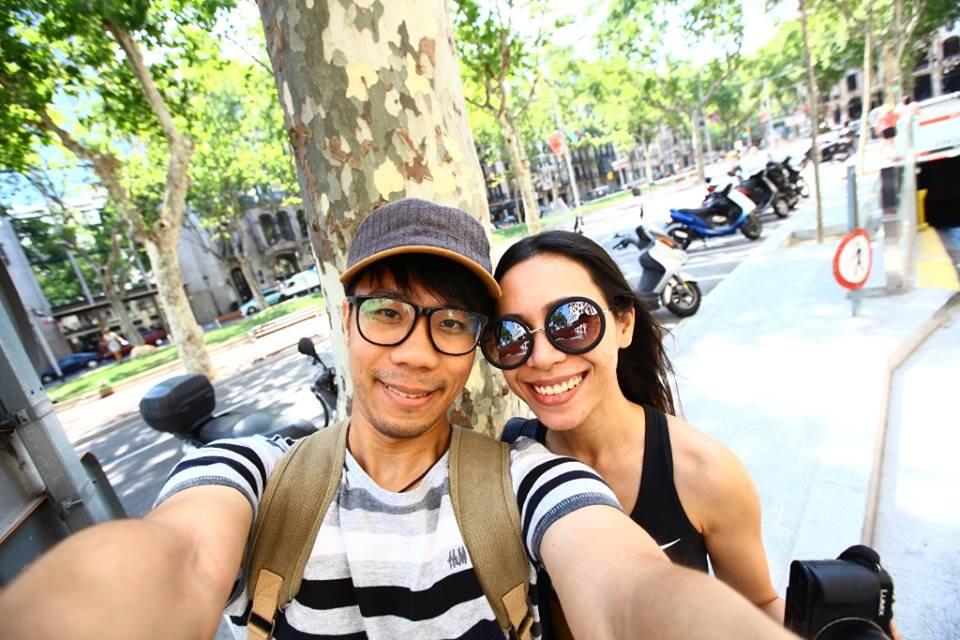 Paran and I after the AMAZING meal at L'Eggs.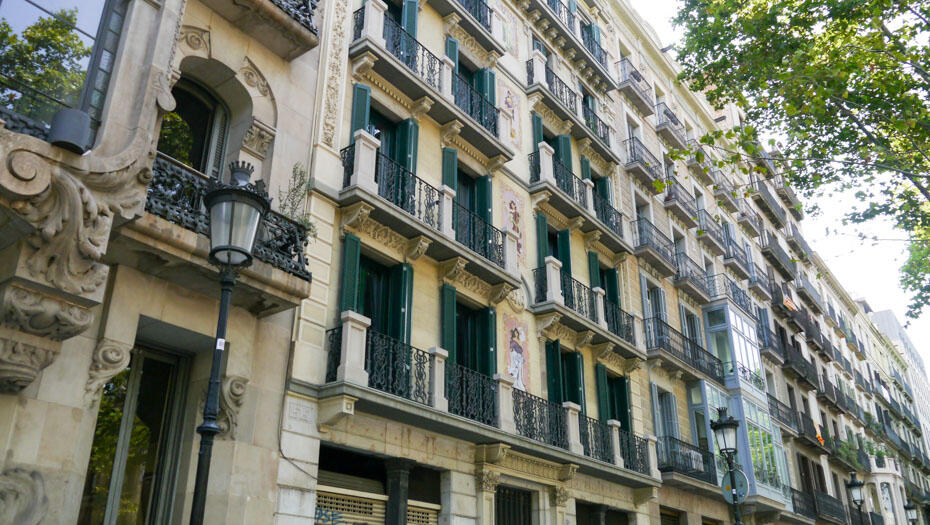 Amazing building along Passeig de Gracia. When you're in Barcelona, try looking up when you walk once in a while and enjoy the architecture that makes the city a favourite holiday destination!
You would think with our eyes half-closed and pants too tight and some, unbuttoned from all the food, we would do a bit of walking or check-in to the hotel… NO!
Instead, we went to…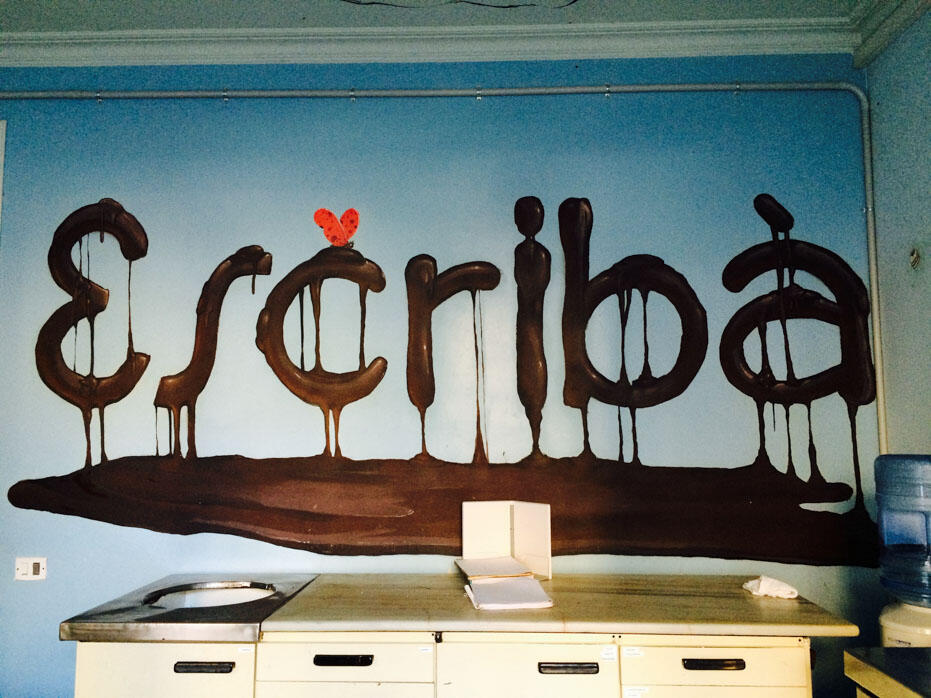 Escriba! A dessert shop + chocolate factory! Oh, my lord! I was happy and scared at the same time.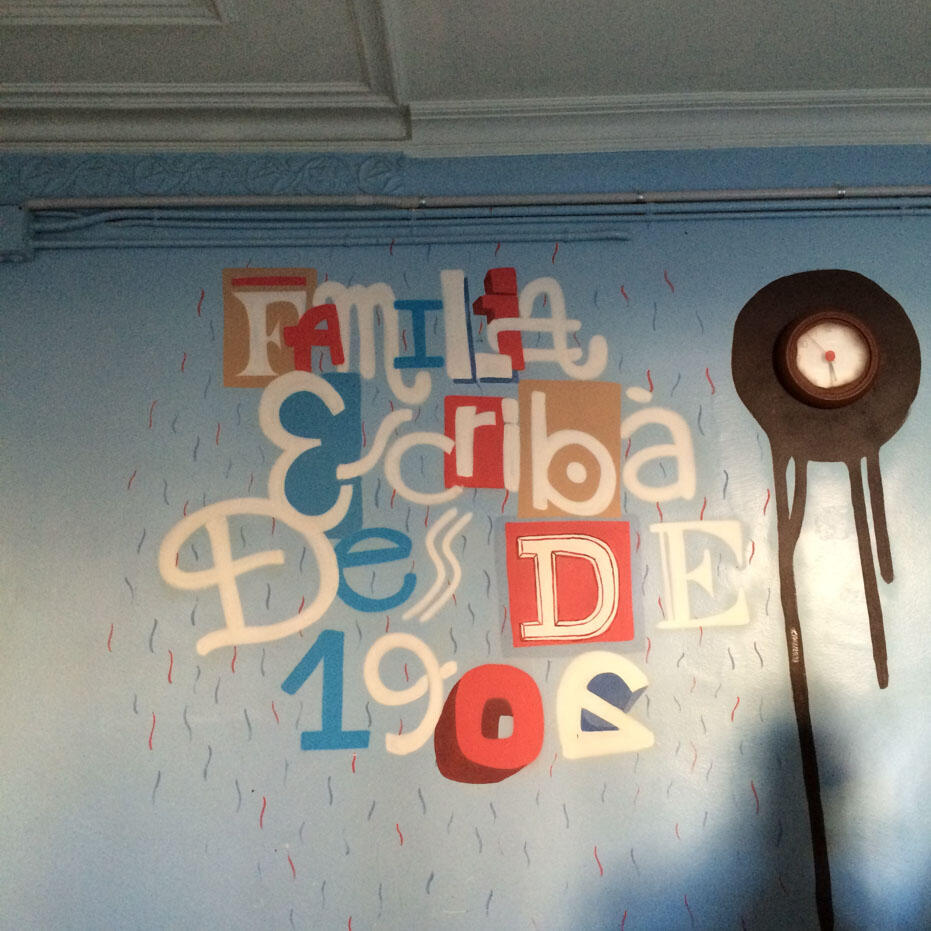 Pasteleria de Escriba traces its origins to 1906 when Mateu Serra i Capell, a coal delivery man established the bakery at 546 Gran Via. Decades later his grandson Antoni Escribà i Serra (died in an accident in 2004, may God bless his soul), followed by his great-grandsons are still running the business at the same premise until today.
Oh, this bakery is magnificent. It has seen through the Spanish Revolution, where the bakery was collectivised and handed over to their employees. Then in 1936, when Franco's army marched into Barcelona, the family regained ownership of the bakery and within 24 hours they were back selling breads! How interesting is the history of Escriba? Imagine all the things it has seen.
Some fun facts about Antoni Escribà are he was once crowned the best pastry chef in Europe at the European Community Awards ceremony 1975 – 1977, nicknamed "Magician of Chocolate" for all the complex and detailed chocolate sculptures he created, and made Easter eggs and pastries for the likes of Dalì, Miró and Picasso.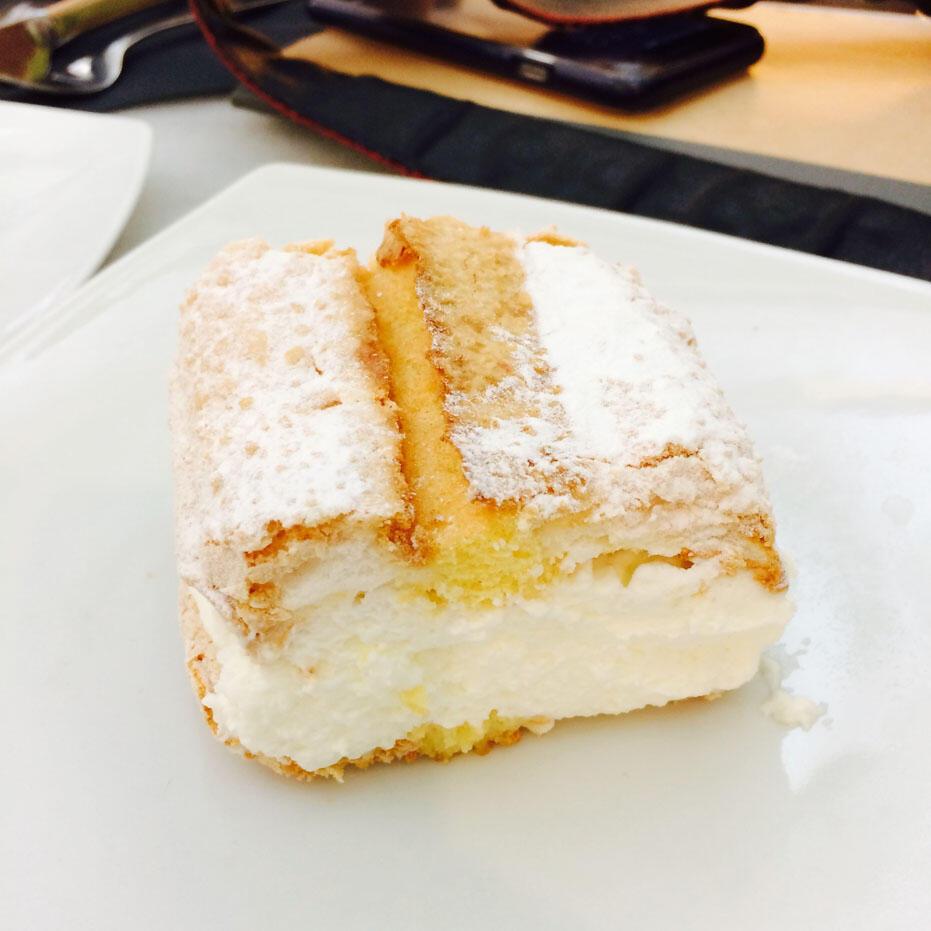 As much as I love dessert, at that point, this magnificent Milhojas de Crema was all that I could muster eating. I had it with black coffee and it was glorious. I couldn't move after.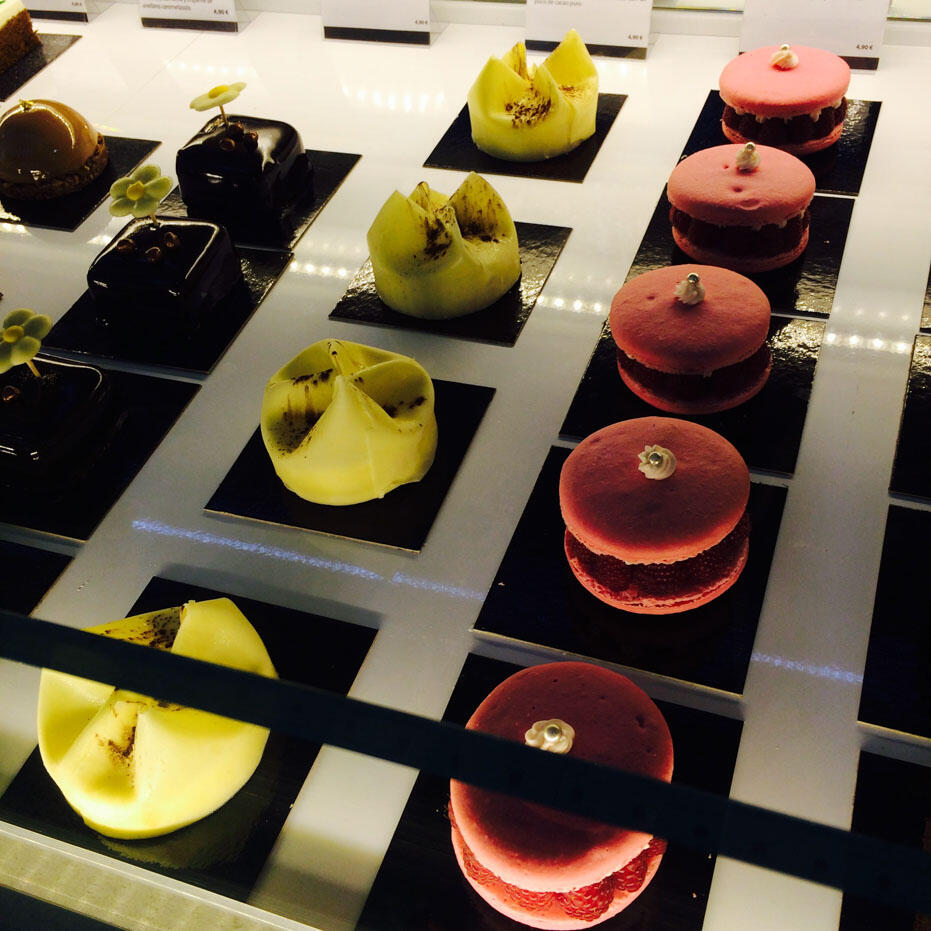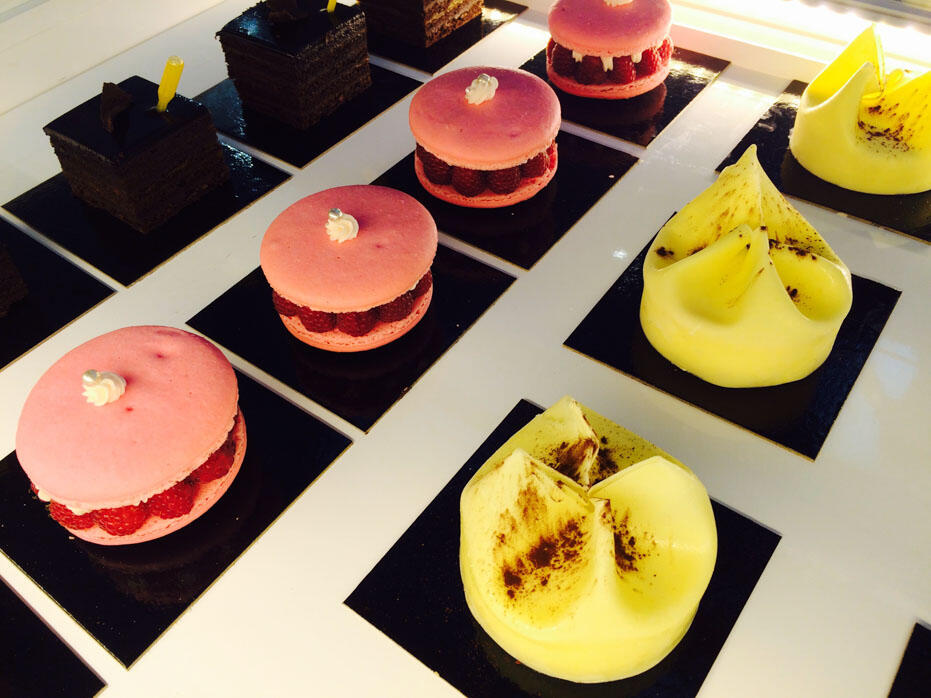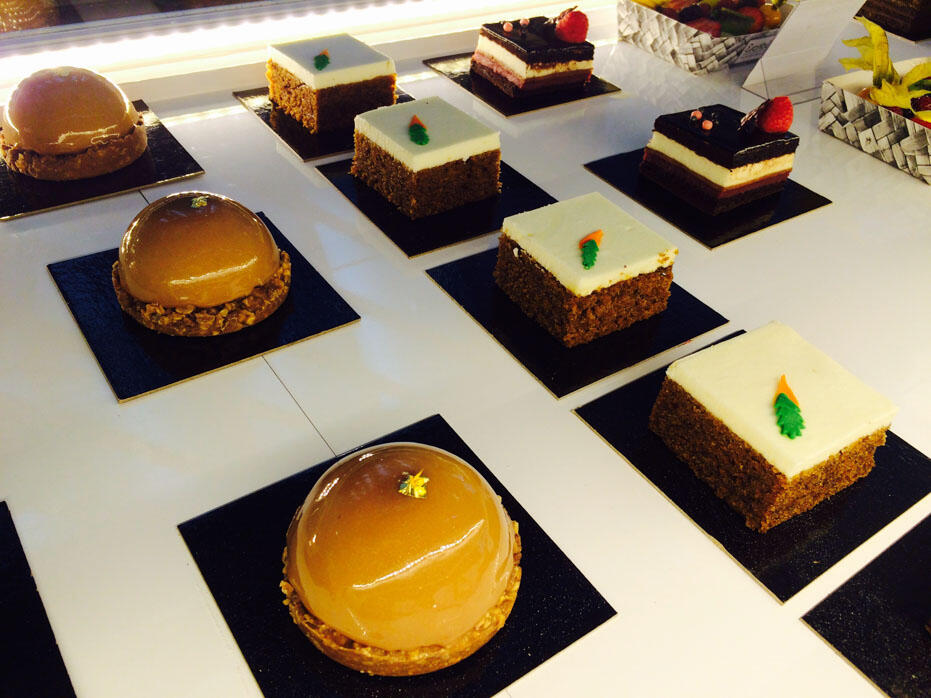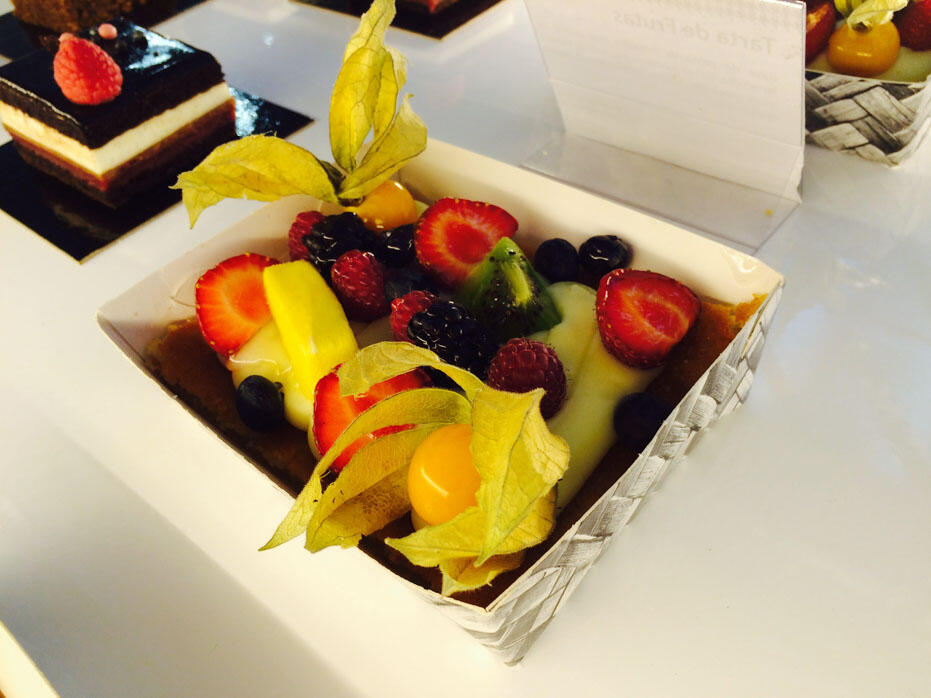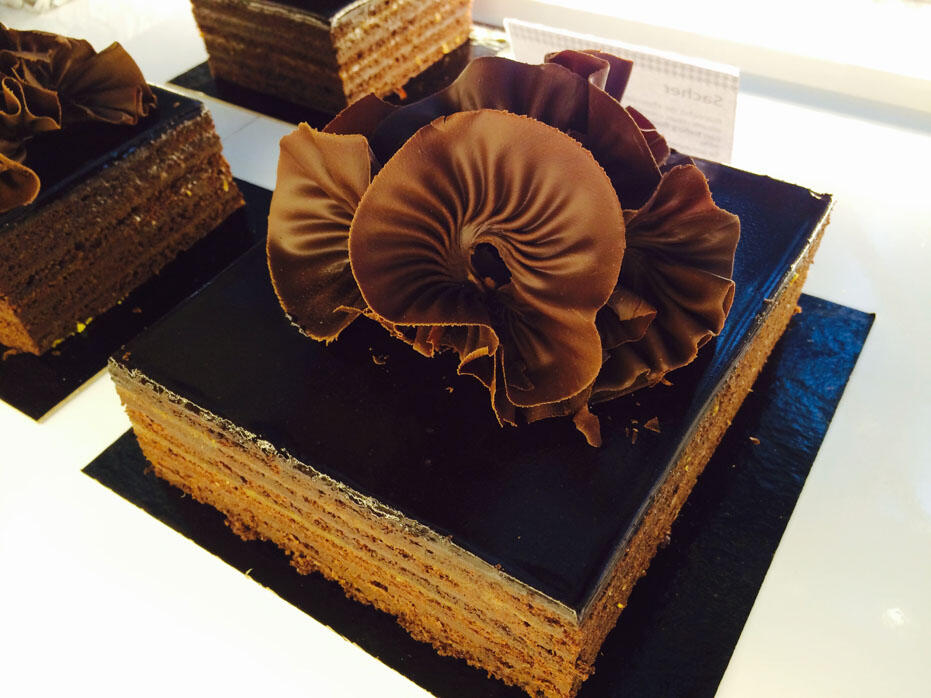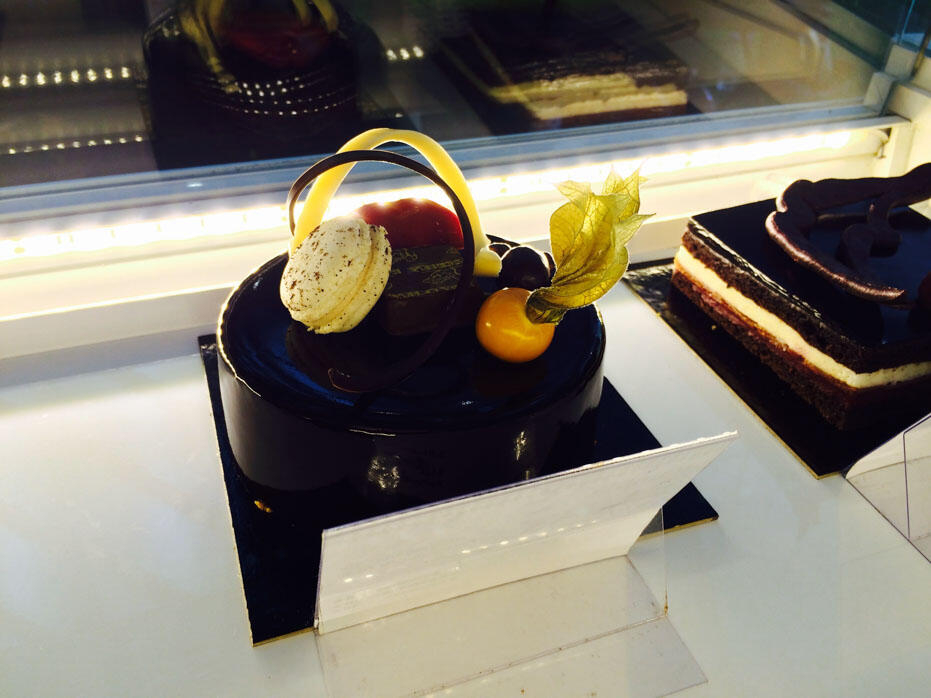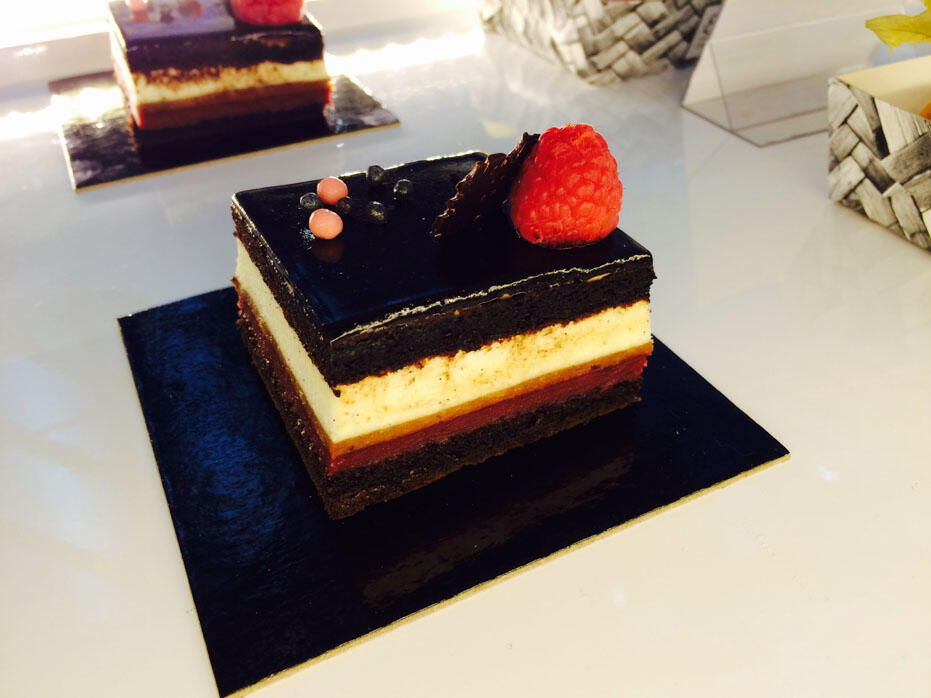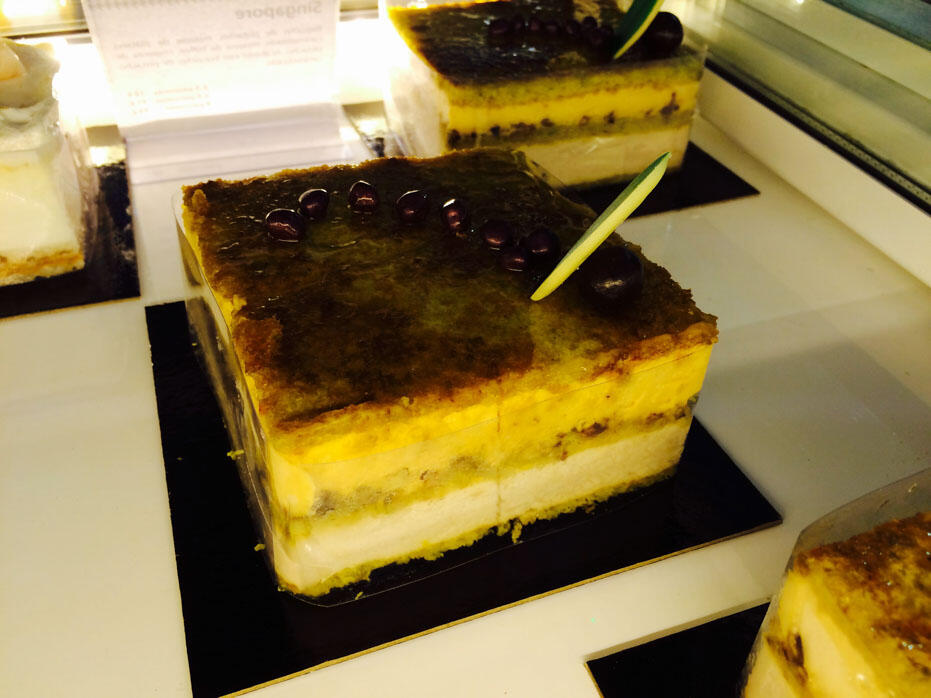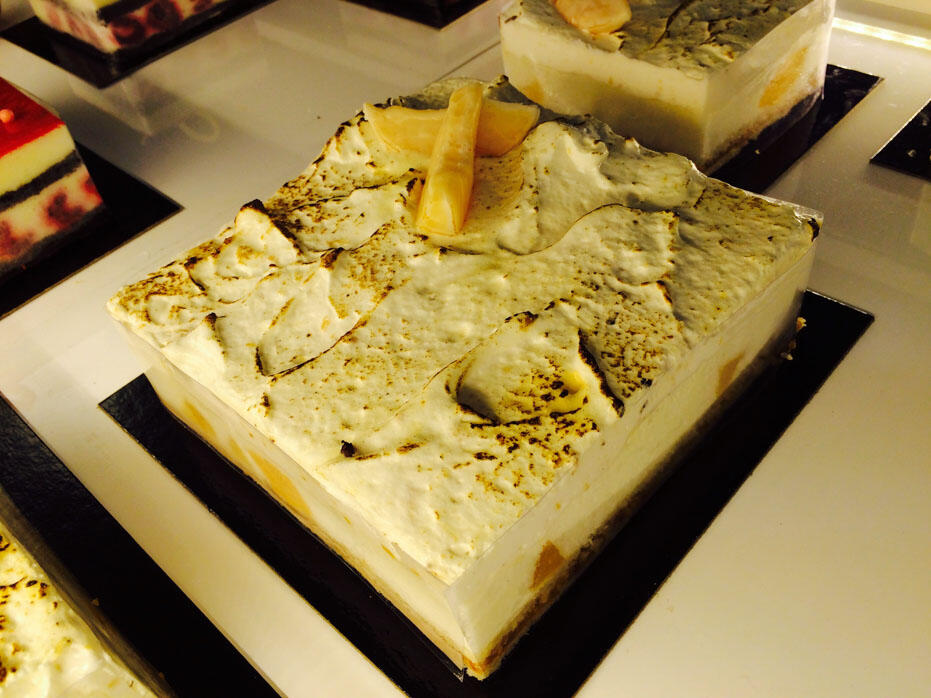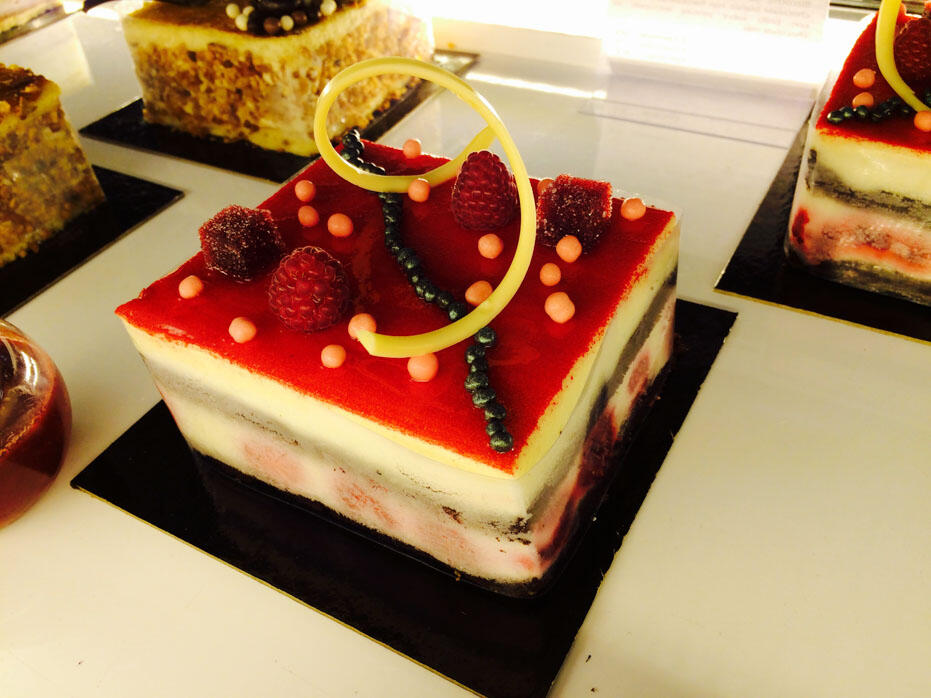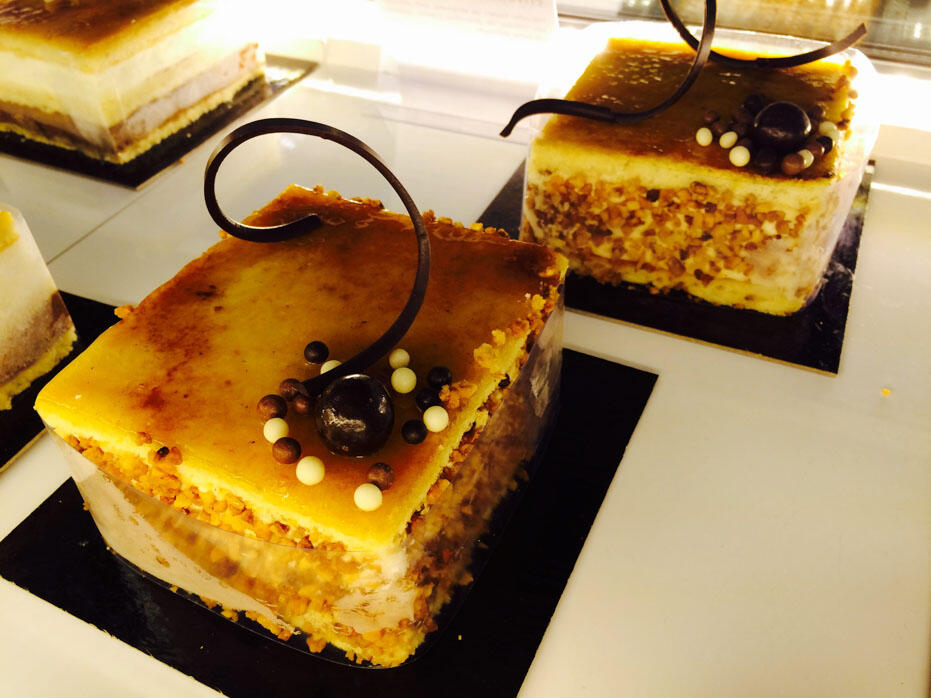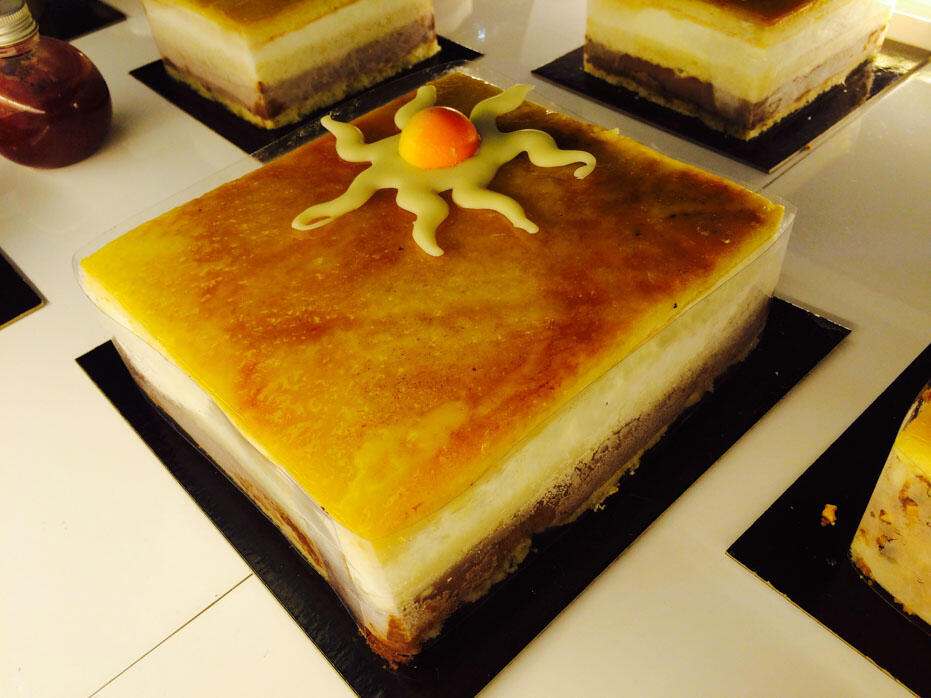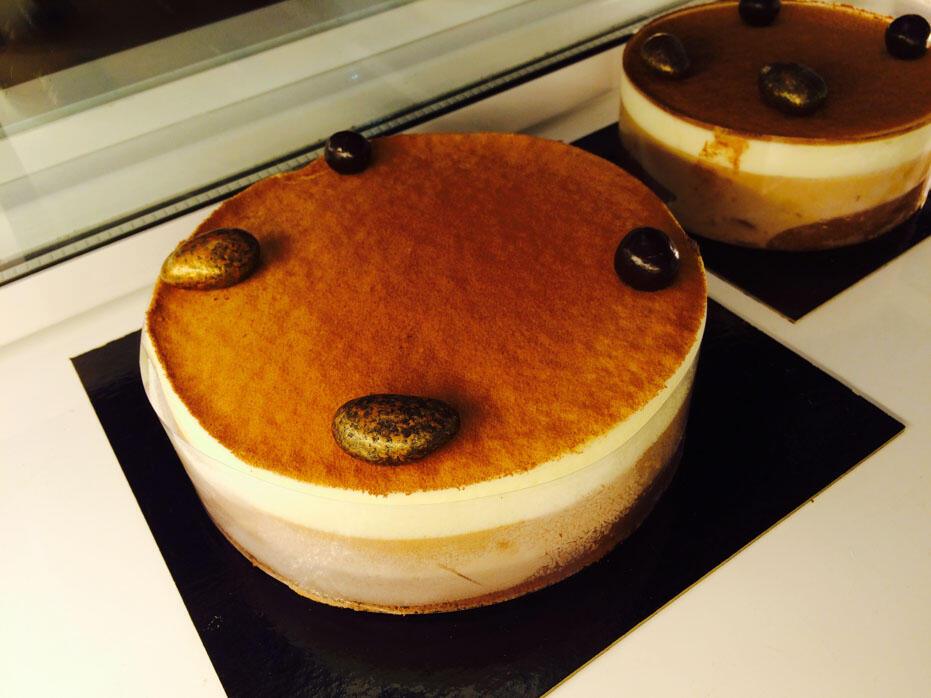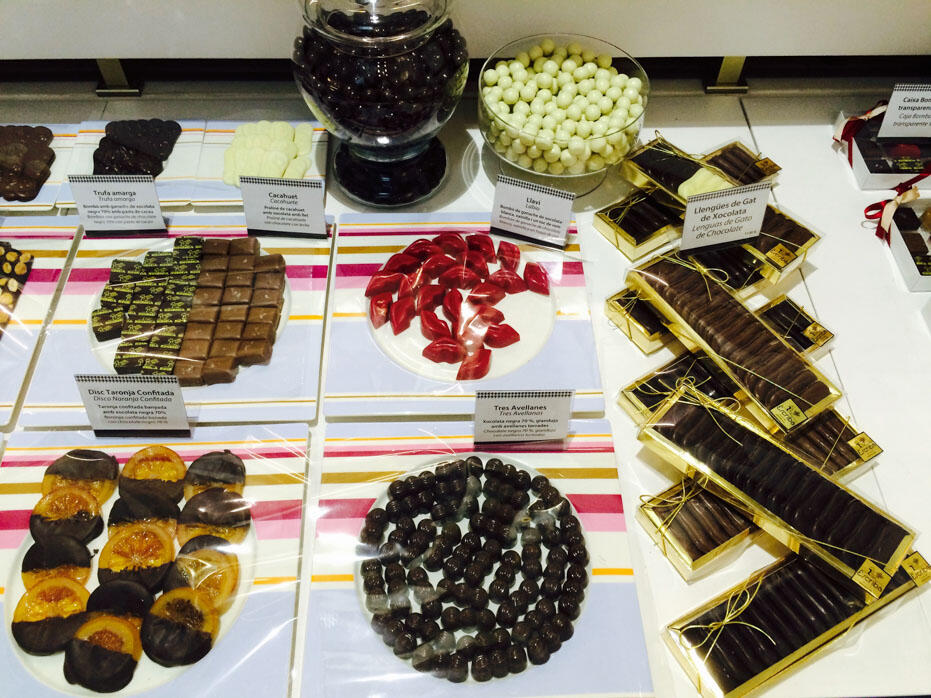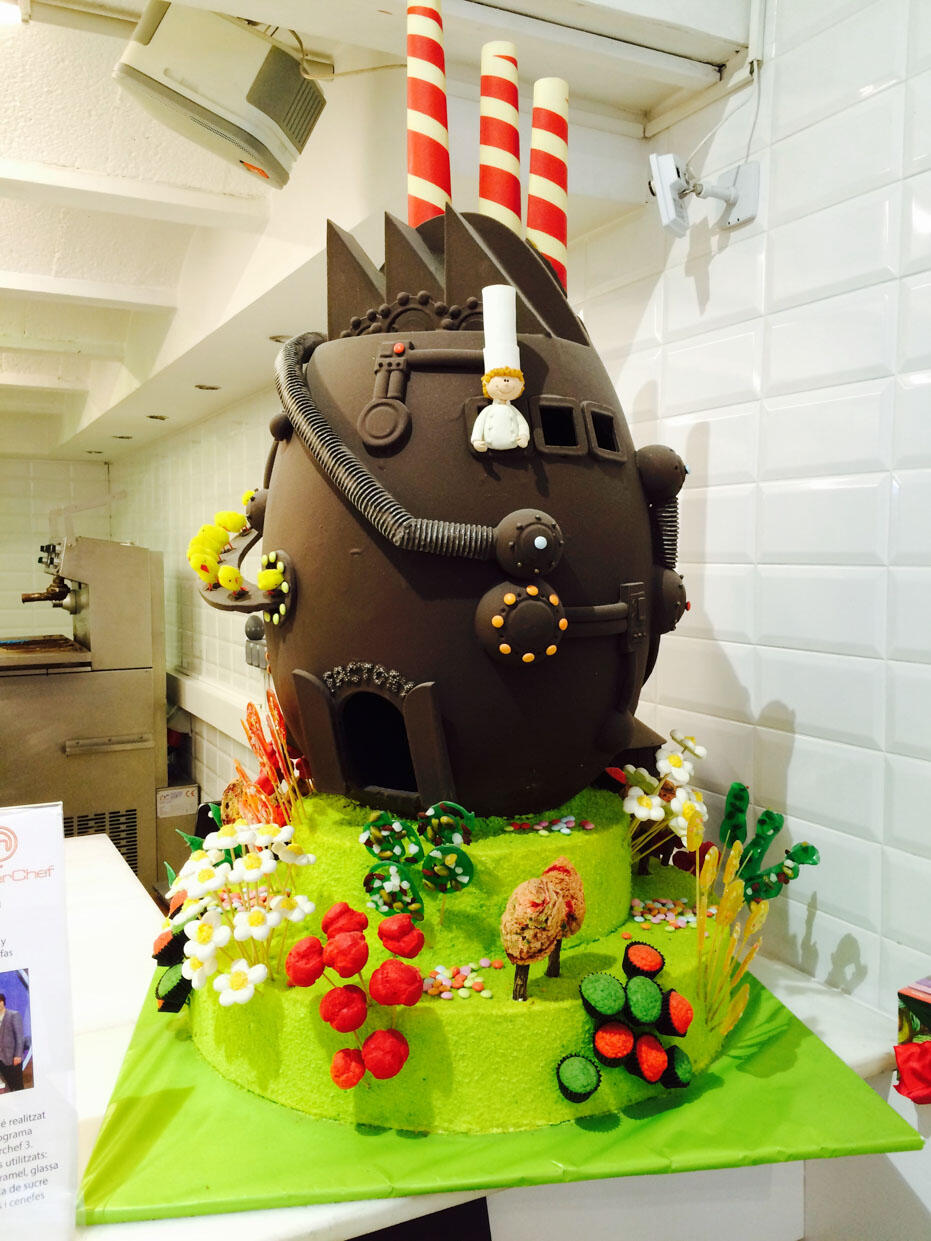 A chocolate sculpture showcased in the shop that is entirely edible.
After Escriba, we were ferried to the Gothic Quarters for a Catalan cooking class. We were supposed to eat the meal that we cooked for dinner but we were all still very full from lunch at L'Egss and dessert at Escriba. When we got to the Barcelona Cooking Workshop, we were told that they'd double-booked our session and that the other group was already there so our session got cancelled. We just looked at each other and went "YEAAAAHHHHHH! FREE & EASY TIME!"
Everyone's face just lit up. Fatigue: GONE!
We went walking along and around the Gothic Quarter (Barri Gòtic) and took hundreds of pictures. That's the thing about Barcelona. Every corner is picture-worthy. If you find yourself in Barcelona this summer, one of the starting points of your exploration should be the Gothic Quarter, named as such because it used to be a Roman village back in the day and still has remnants of its glorious past.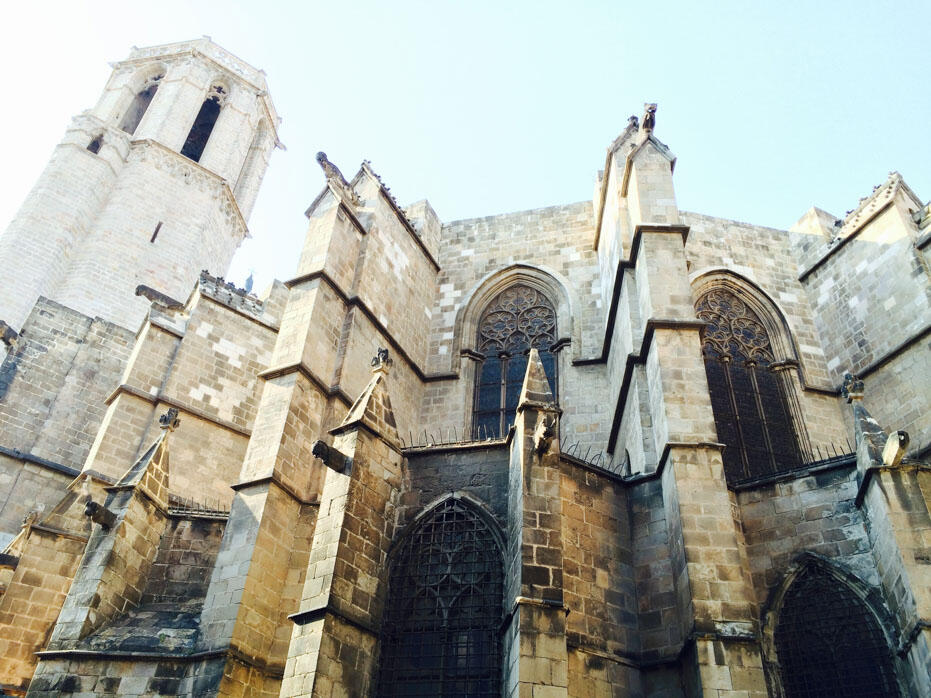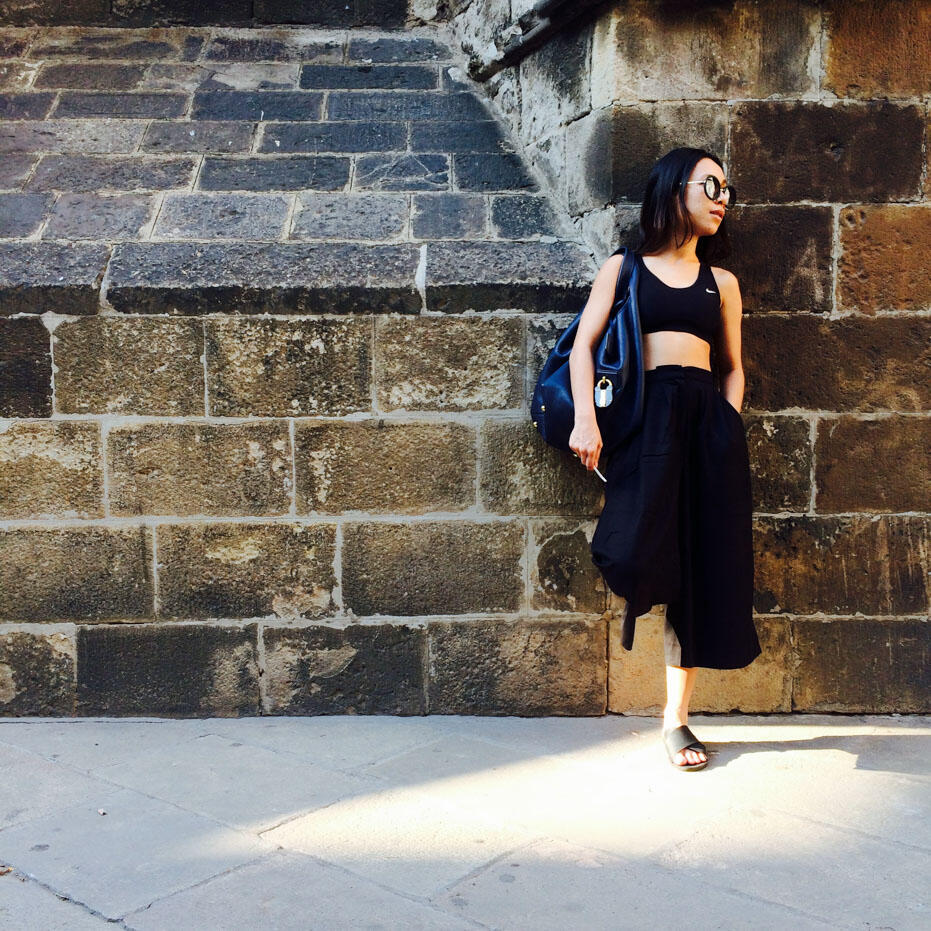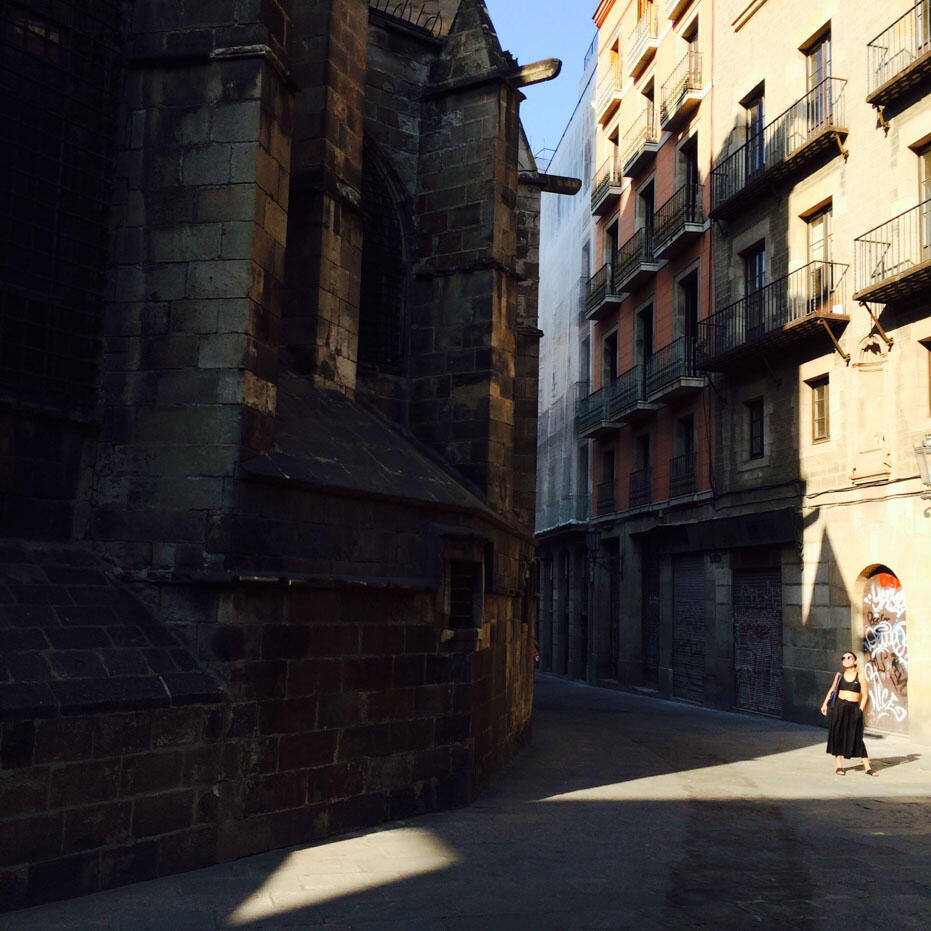 The main sights of Barri Gotic are the cathedral and Placa Reail.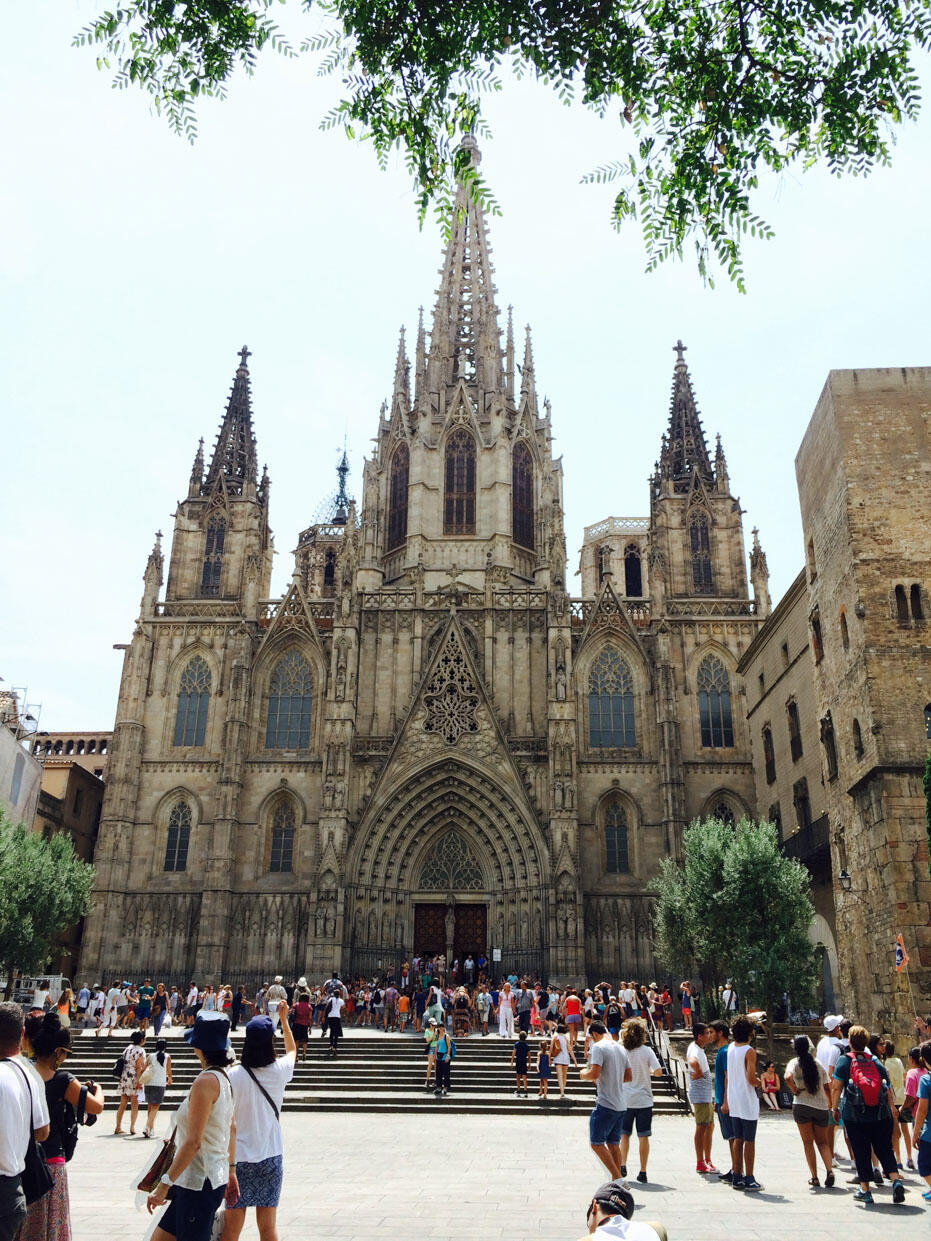 The real beauty of the Barri Gotic is its little streets and alleyways. The narrow and winding street creates quite a labyrinth and it can take you awhile to get your bearings. I would like to challenge anyone to take the same route twice! But why would you, right? You're in Barcelona! You should get lost in the little alleys and wind down at the many cafes to just soak up the vibe. Personally, I love getting out of my way to get lost in all the little ways I can.
I have to agree that the La Seu Cathedral is impressive, but a walk into its quiet alleyways along the walls is the best way to fully enjoy Barri Gotic. Like, Carrer del Bisbe with its neo-Gothic bridge hanging over the street, or Plaça San Felip Neri with its fountain and bullet-holed walls where you can sit down, or dance or just enjoy music from the ever-present buskers. A scene from a Woody Allen movie "Vicky Cristina Barcelona", starring Scarlett Johansson and Javier Bardem was shot there. The square was built on a site of a cemetery. Particularly, the ancient cemetery of Monjuïc del Bisbe. The facade bears the scars of a bombing raid that took place on 30th January 1938, killing over 20 children who were running to take refuge from the bomb. The atmosphere of this square is somewhat different from all the other squares within the Barri Gotic. It has this quiet calm that is rather appealing. I could totally see myself going back there in 2026, just chilling by the fountain with a book and una copa de Ribera, toasting life!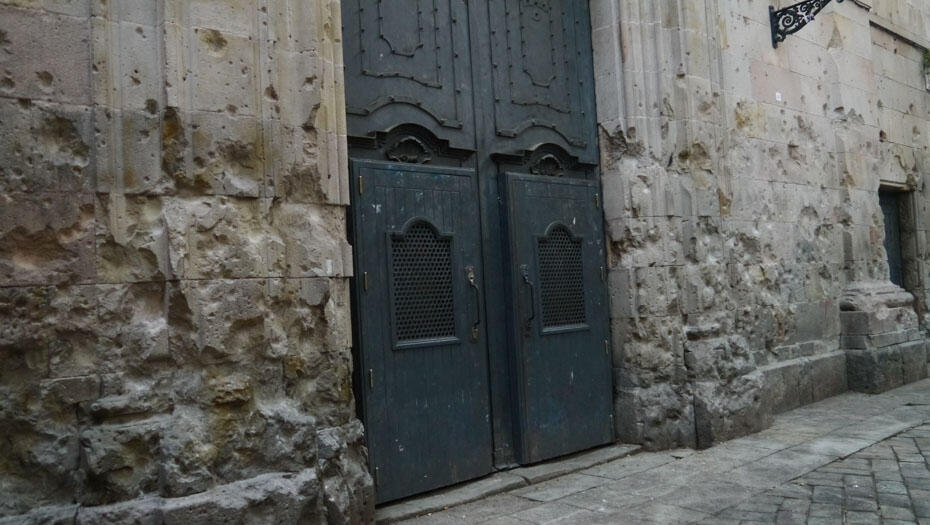 Scars of war on the walls at Plaça San Felip Neri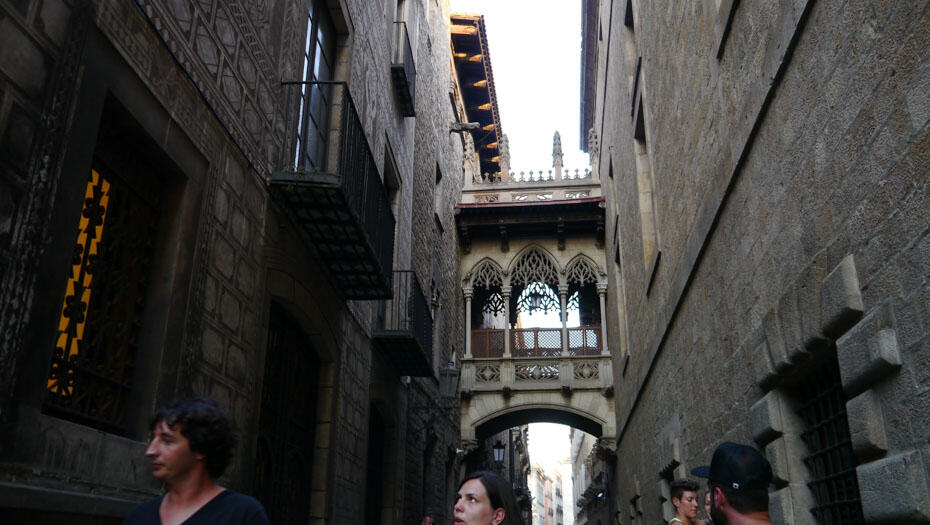 The neo-Gothic bridge hanging over the street at Carrer del Bisbe.
As you leave the square along the Carrer de San Felip Neri, the Baixada de Santa Eulalia will appear where you can read the poem "Martiri" by Jacint Cinto Verdaguer on tiles set into the wall.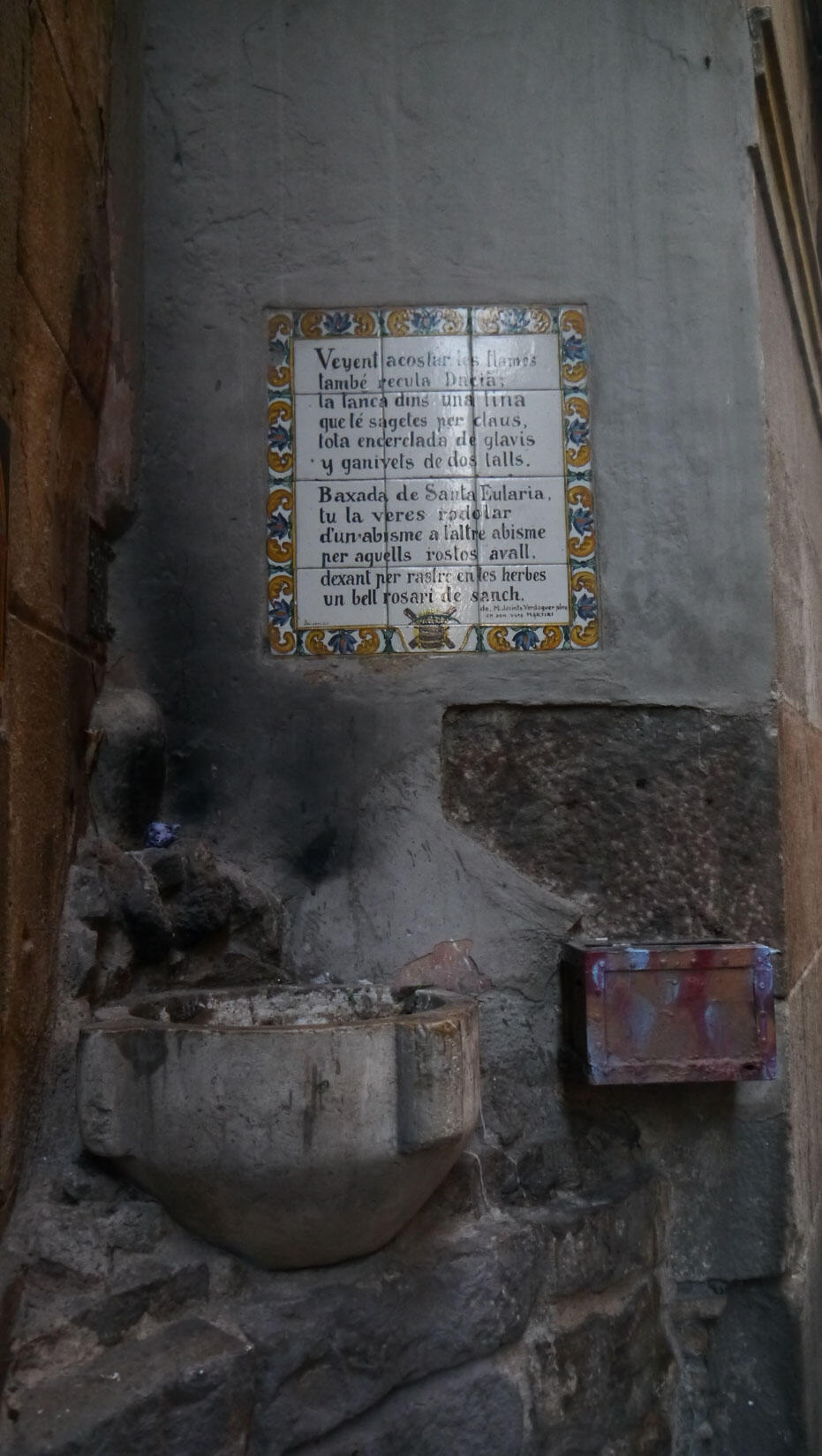 Santa Eulalia was a 13-year old Roman Catholic girl who suffered martyrdom. She was imprisoned for refusing to recant her Christianity and the Romans subjected her to 13 tortures; one for every year of her life. They put her into a barrel with knives and rolled her down a hillside, cut off her breasts, tied her to an x-shaped cross and set her on fire. It's said that she was still alive and unrepentant, so the Romans got to torture #12 and finally decapitate her for torture #13. Today her remains are in the crypts of the city cathedral. In the cloister, around a central fountain, a flock of 13 white geese is kept in her memory.
That is a really sad story. I hope Santa Eulalia is at peace and happy wherever she is today.
After about an hour of gallivanting, we unanimously voted to go to the beach – Plaça de la Rosa! It was already 8PM by then, but in Spain, the day is long during summer.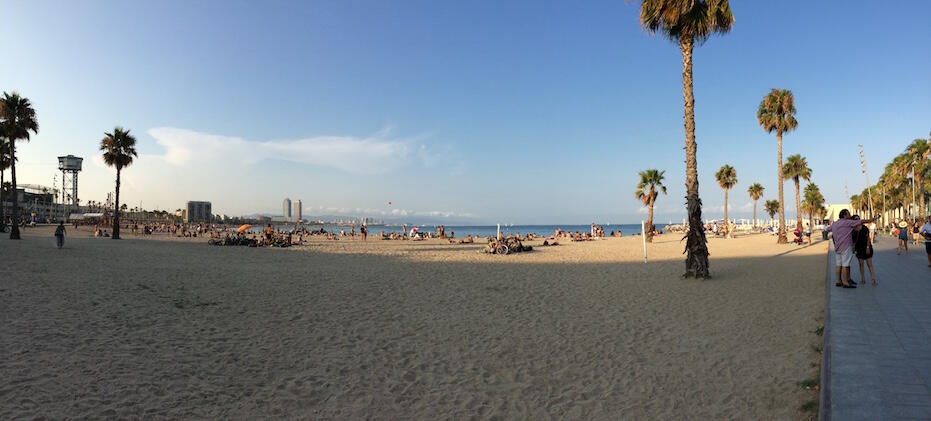 This was at 8.45PM! People were still lounging in board-shorts and bikinis. Oh, and cute Catalan boys doing stunts on their skateboards <3 Urghh, Catalan boys can do anything and I would still think they're cute.
I went on dates with a few Catalan men when I was there. Sigh… One of them asked me to marry him because we have the exact same burger purse. I swear! He actually got down on one knee and said, "Faridah, my princess, will you marry me?" In the middle of a crowded courtyard within the Barri Gotic -____- And that is why, ladies and gentlemen, Catalan men are the best and also the absolute worst! Haha.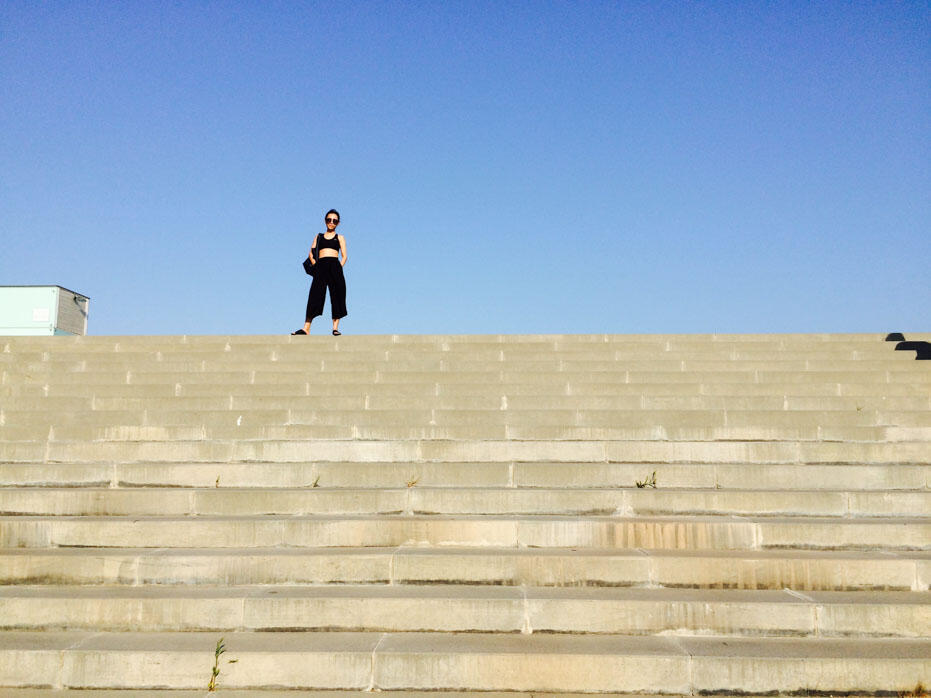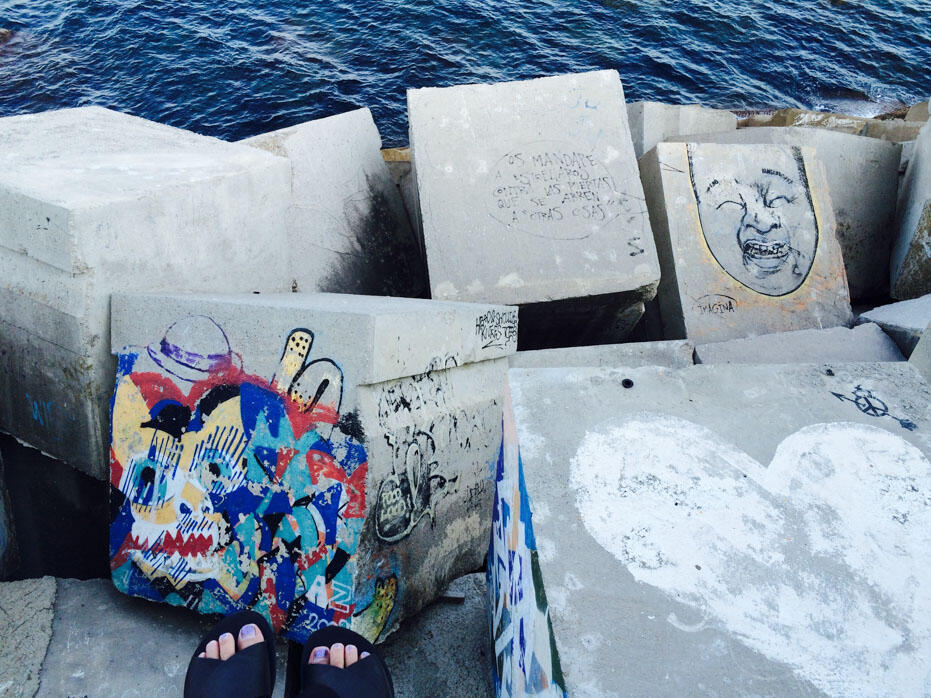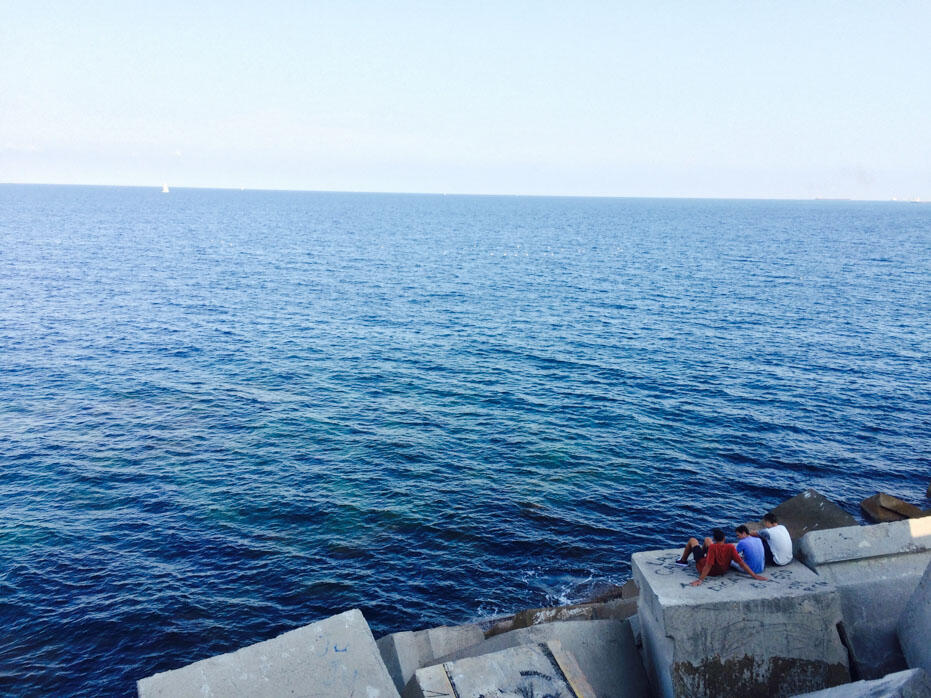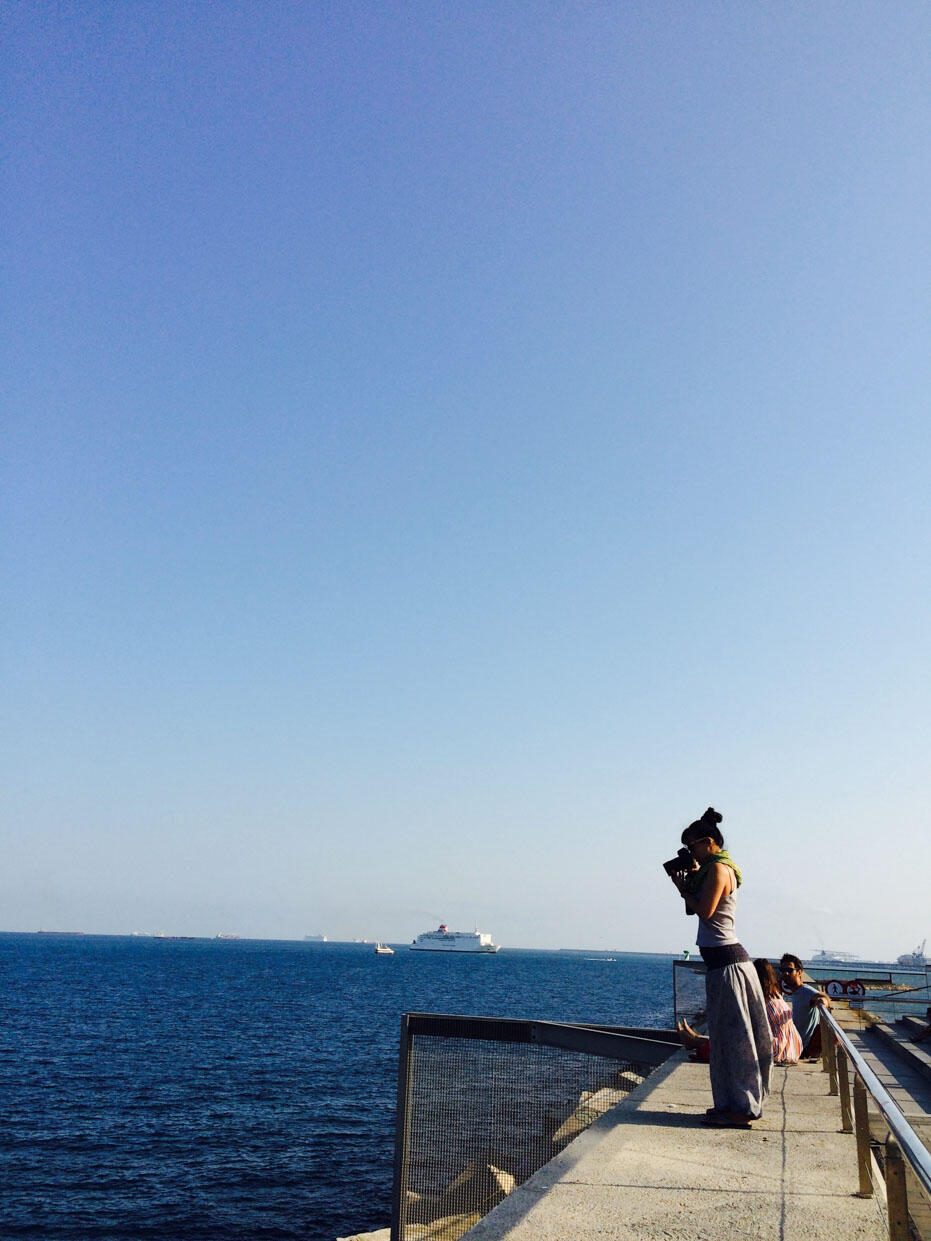 Pattrica!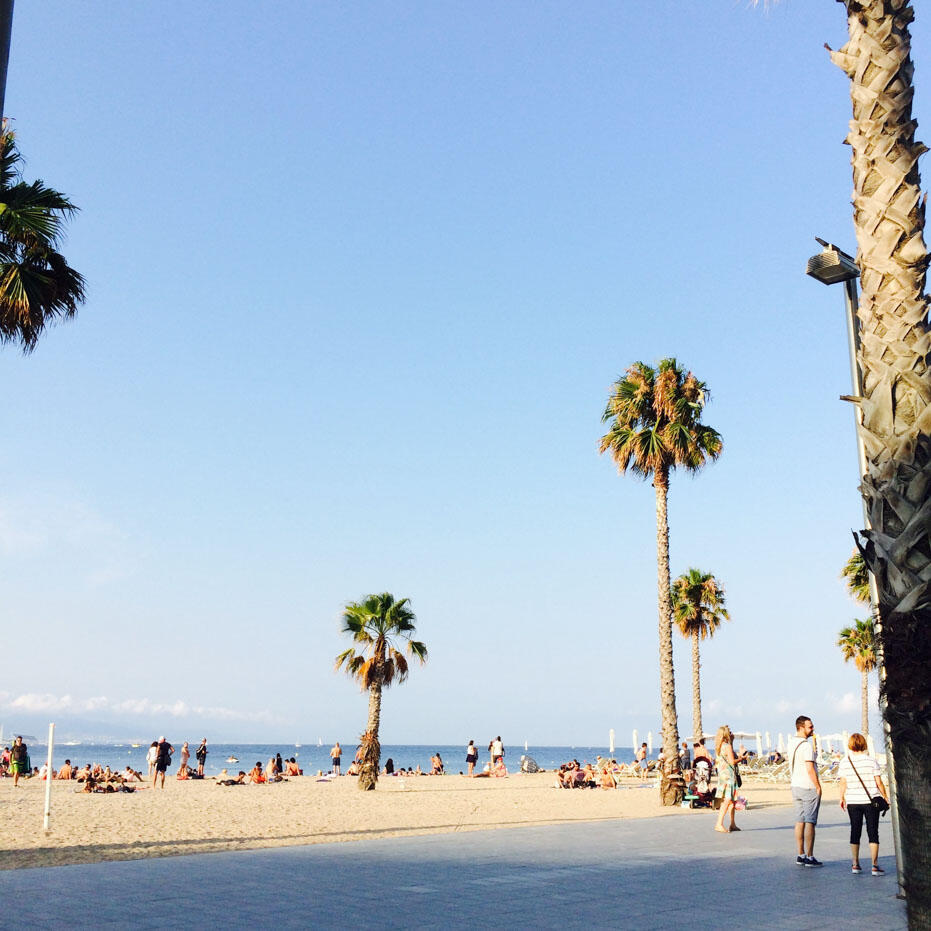 At 10PM, we fiiiiinally made our way to the hotel, the Gran Derby Suite at La Avenida Diagonal. It's a really, really nice hotel. Thank you, Spain Tourism!
Hotel Gran Derby Suite is the member of Derby Hotels Collection with a total of 22 boutique hotels located in Barcelona, Madrid, London and Paris. I got the Deluxe room which was so comfortable. The room is divided into two comfortable, spacious areas in which to work and rest. My room came with a hydro-massage bath which is God-sent! I look forward to submerging myself in the tub after a long day of walking around Barcelona city!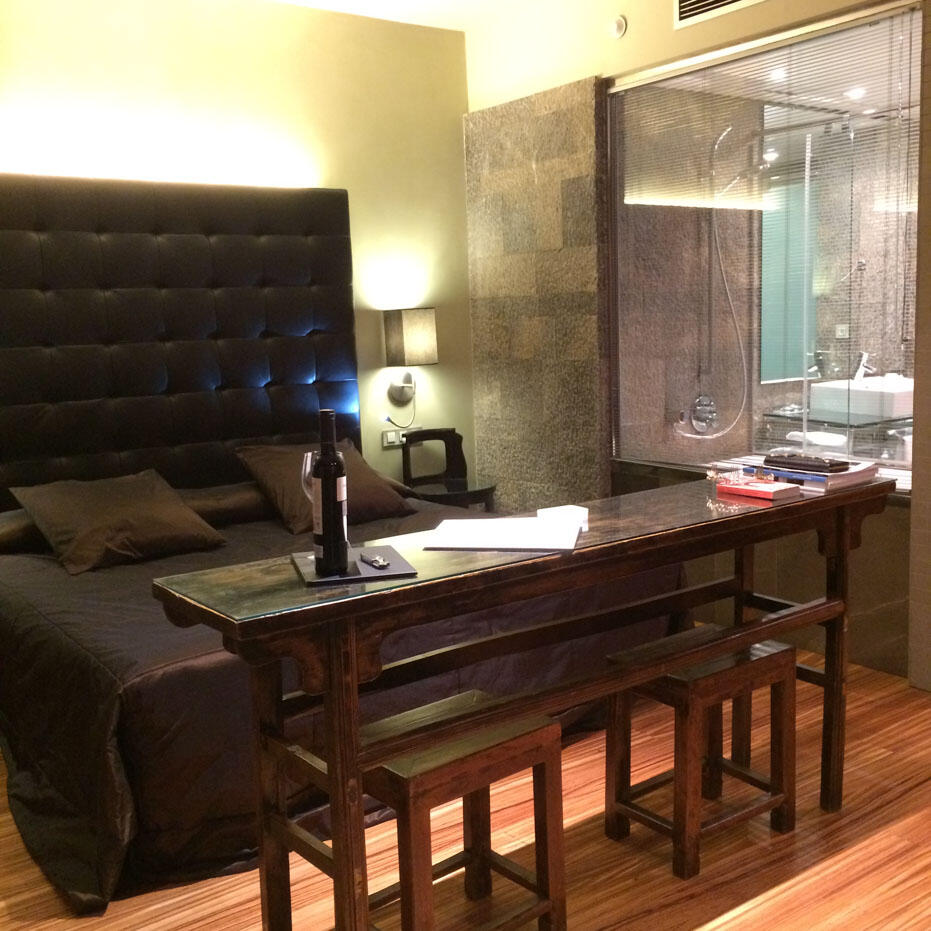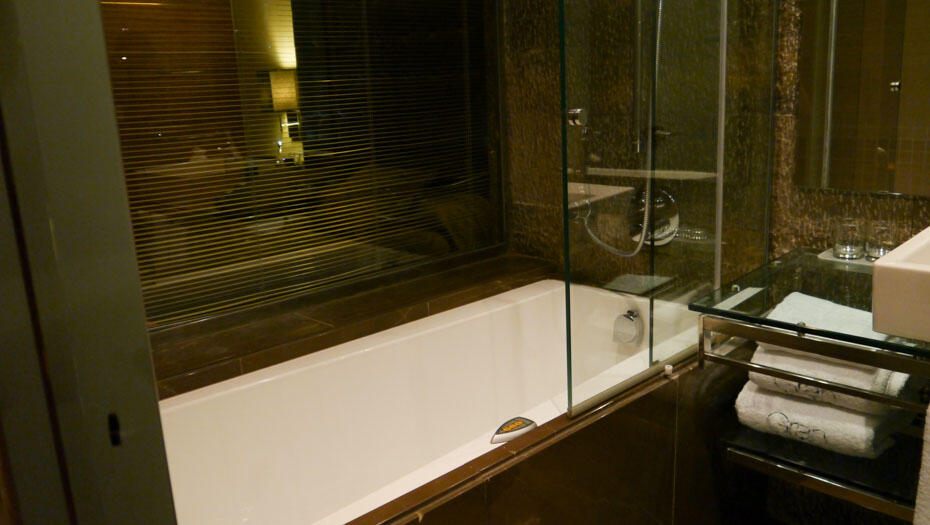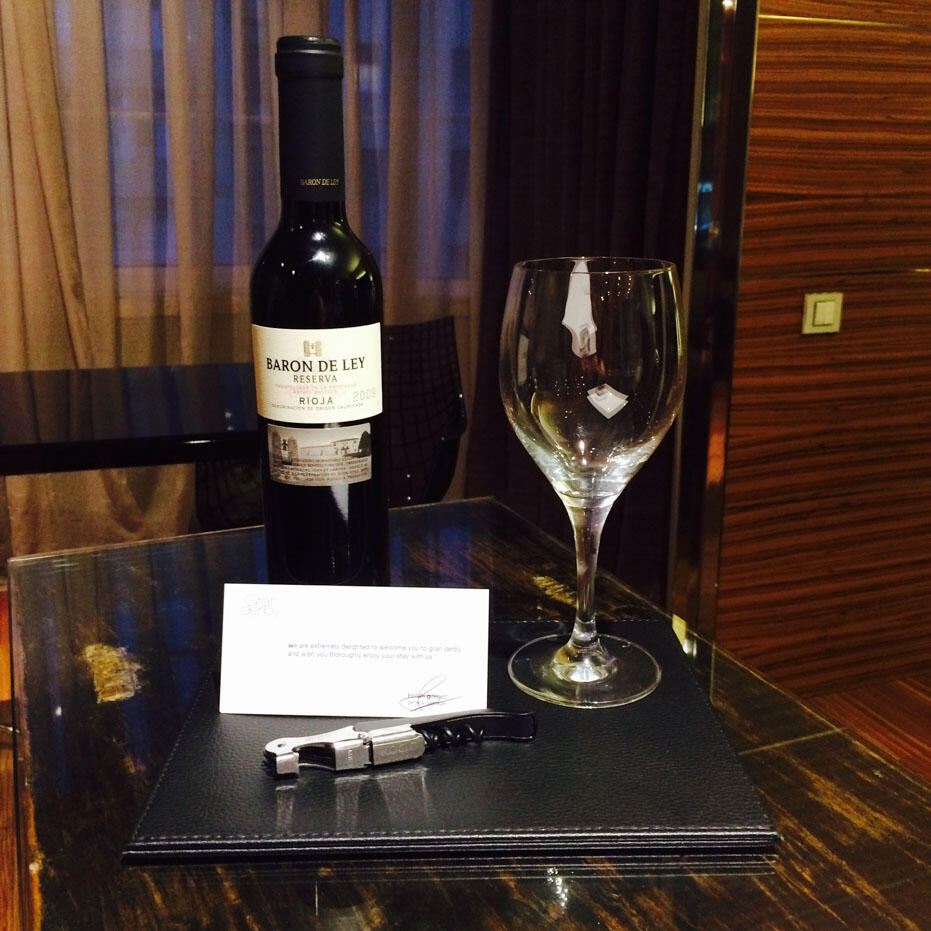 I was greeted by this bottle of 2009 Baron Del Ray rioja, as I entered my room. Reserved it for Joyce when she came over for a girly night the next day. But more of that in my final Barcelona post!
Stay tuned!
+ + + + + + +
L'EGGS by Paco Perez
Passeig de Gràcia, 116,
08008 Barcelona,
Spain
Website: www.leggs.es
Facebook: www.facebook.com/pages/LEggs/
Instagram: www.instagram.com/leggsbcn
Escriba
Gran Via de les Corts Catalanes 546,
Barcelona,
Spain
Website: www.escriba.es
Gran Derby Suite Hotel
Carrer de Loreto 28
08029 Barcelona
Spain