Barcelona was my favourite city in Spain thanks to its plentitude in interesting architecture – modern as well as old,
and the many cobblestoned lanes filled with bustling pubs,
fashion shops (goth, hippie, punk, vintage),
bookstores, and OH! Heaps of things!
I'll let the pictures do the talking as i was super snapsnaphappy there!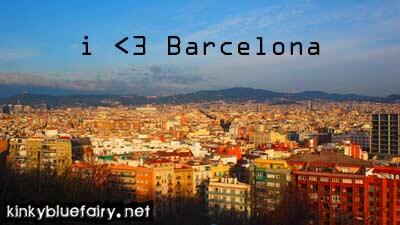 Gorgeous view of the city.
Below was taken outside the stadium (which i found boring dunno why they took us there :p)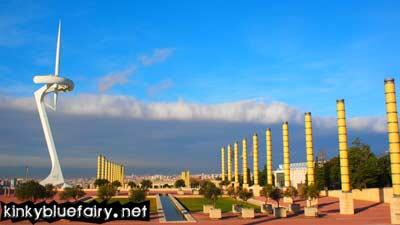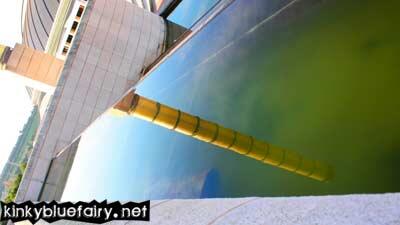 Below are some of the many modern buildings i spotted everywhere around me!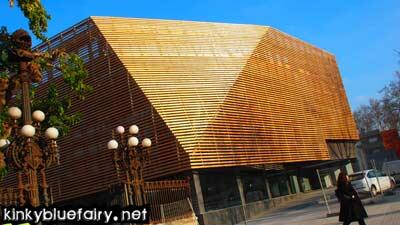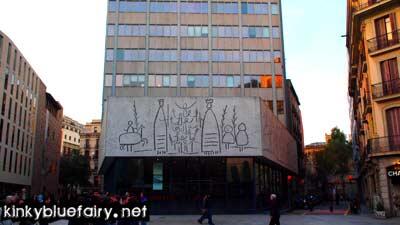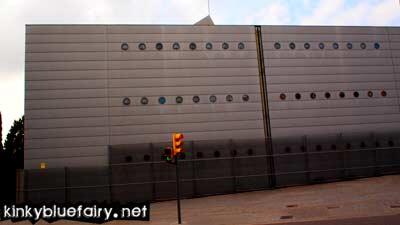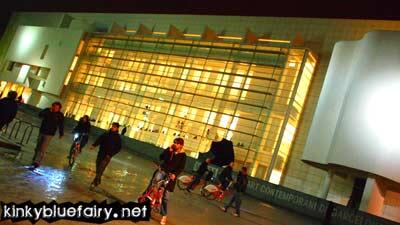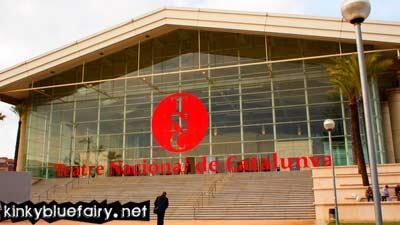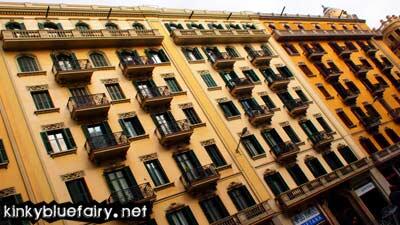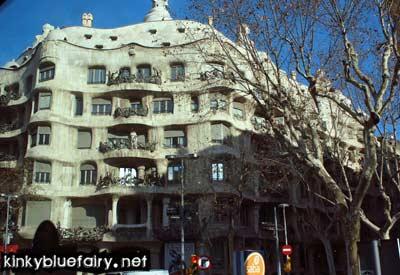 The famous Casa Mila (above) by Gaudi.
It doesn't have a single straight wall in it!
I was really excited to see Gaudi's work in real life cos i did a study on him during Art History in college.
(I loved art history so much, my research book couldn't fit through the slot to hand in >.< total nerd)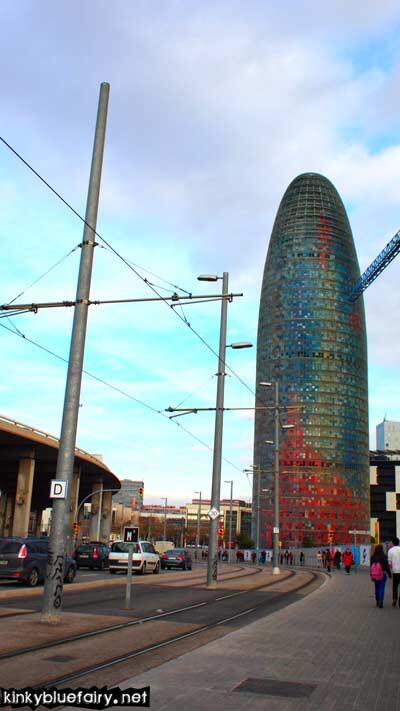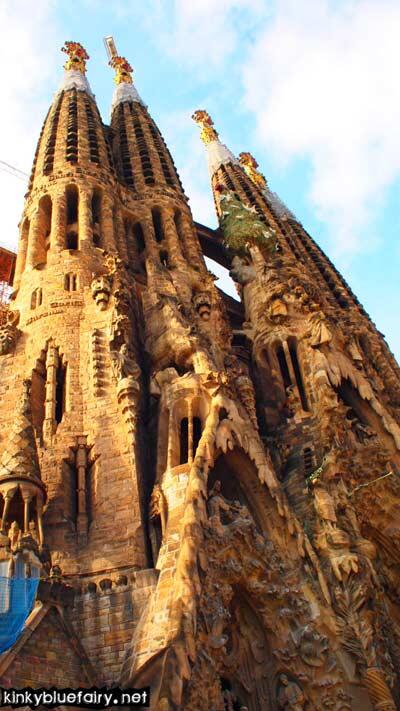 The mind-boggling Sagrada Familia that has been in construction since 1882 (had to start and stop due to the war and lack of funds for it)
Known as Gaudi's most famous piece of work, he dedicated the last years of his life to this structure.
Every detail is inspired by nature (as is all his work) and claims that it'd be completed in 30 years time.
Key word: claims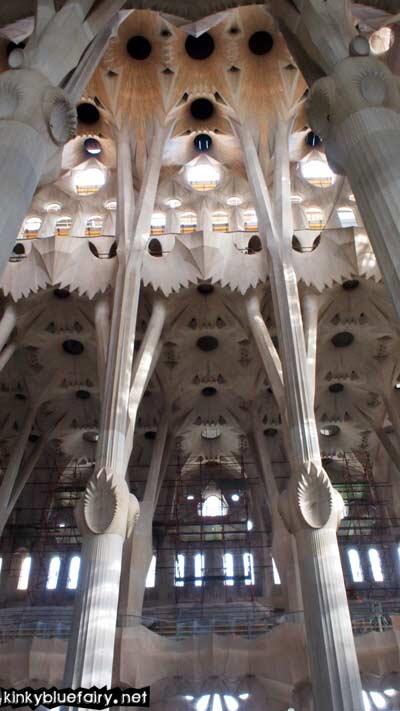 The columns were designed to replicate orange trees (as there are thousands of them in Spain).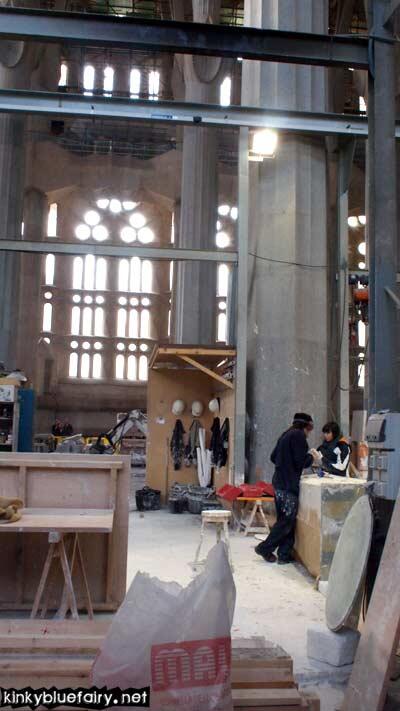 People are allowed to go in, and you can see how the construction is still going on.
This worker was using a slab of concrete to smoothen a column…
You know that supericky sound of nails on chalkboard?
It was like that, but times 50.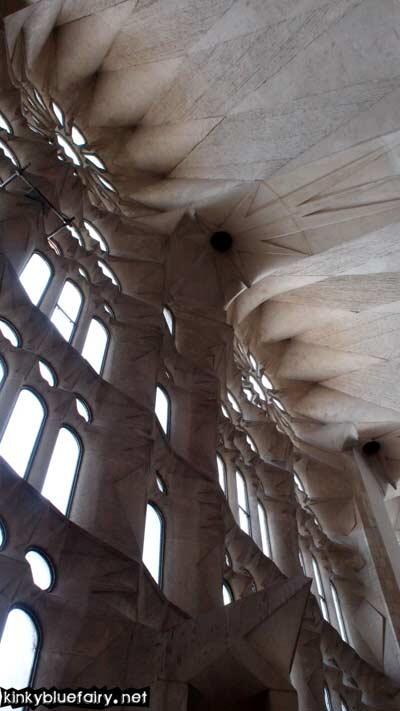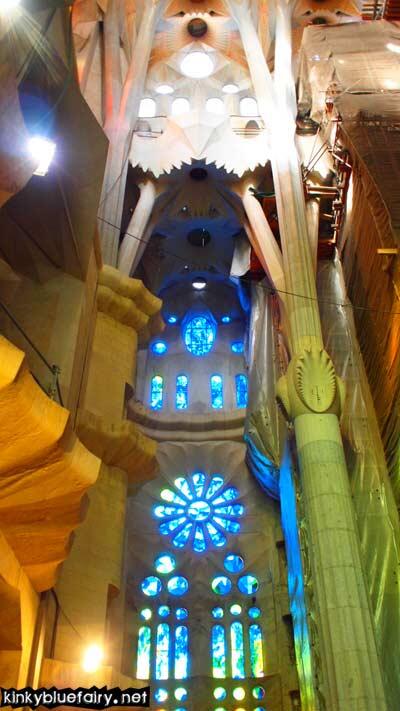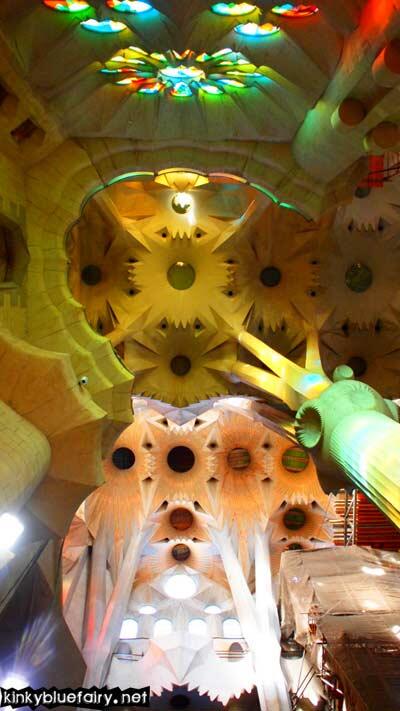 That's the ceiling above.
Isn't it INSANELY trippy?!
Natural light floods in through the stained glass,
shining colours off the white stone.
Pretty right!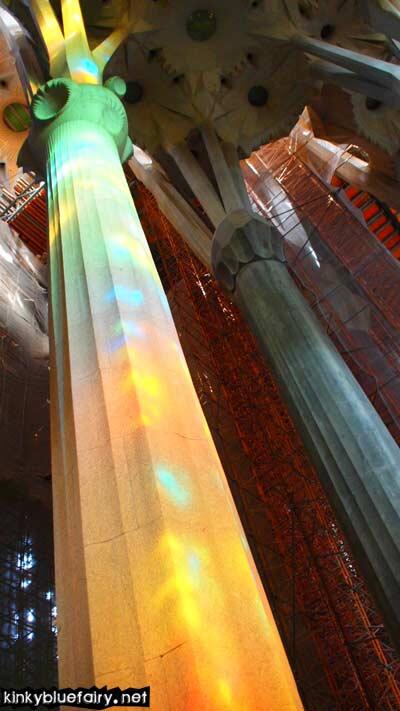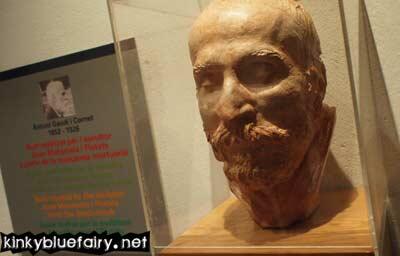 A model of Gaudi was done of him when he passed away.
Below are his real drawings kept in a dark room to preserve them longer.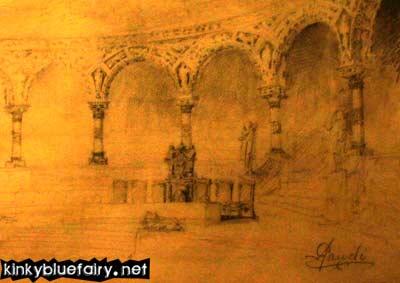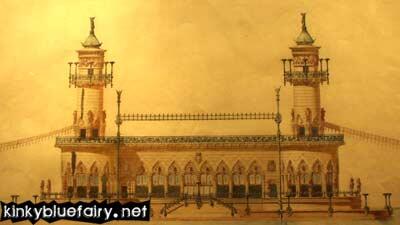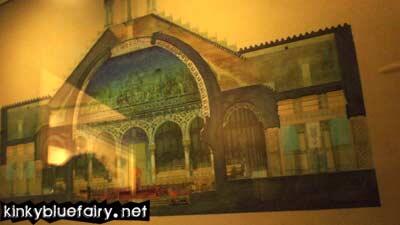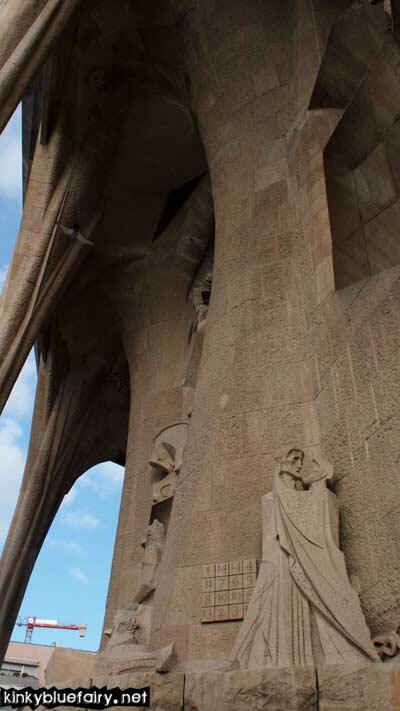 *Someone* said that they found it "unimpressive".
Me = vomit blood.
After the tour of the Sagrada Familia, i refused to join the tour go for some warehouse shopping,
and walked around non-stop from Glories to La Rambla
Daddy's tourbook said there was a flea market at Glories,
so we went to check it out.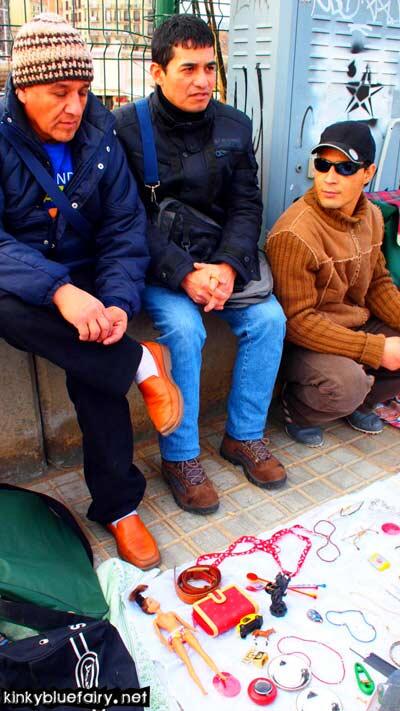 It was a bit shady (but that's okay!) and people were selling the most random things
like remote controls  0_o
broken toys  0_o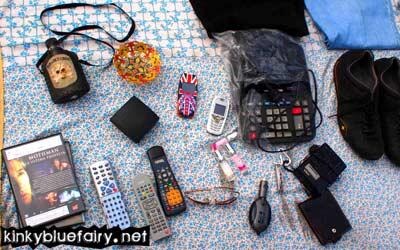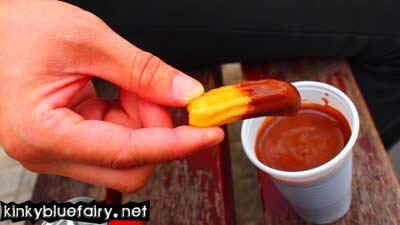 Had churros in hot chocolate!
It's sooo much yummier than it lookes in the picture!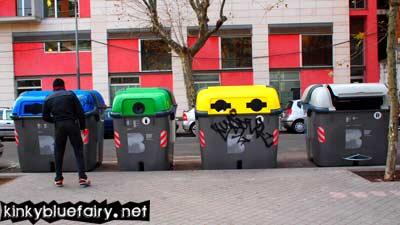 Wish Malaysia had recycling bins like those (minus the grafitti).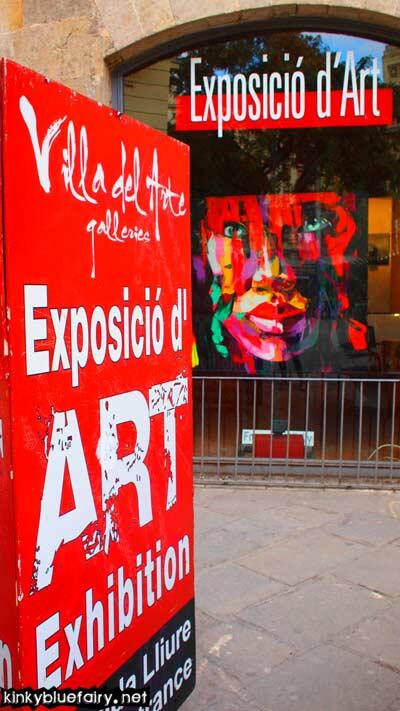 Wandered into some random art exhibition.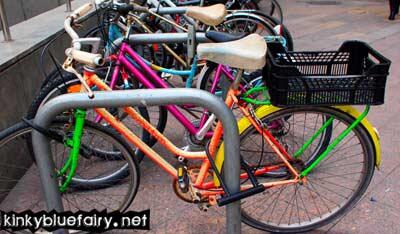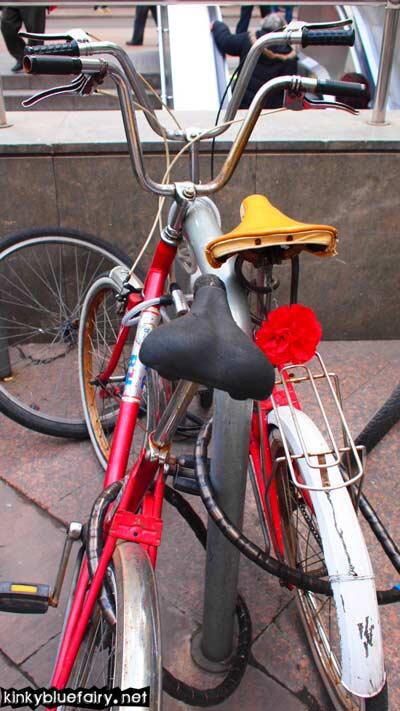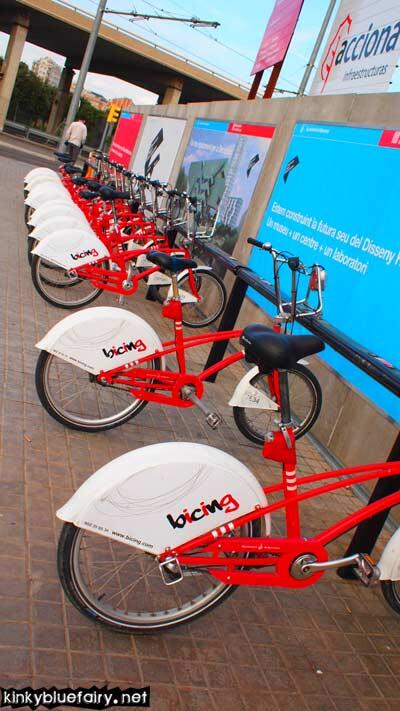 Took a walk in the park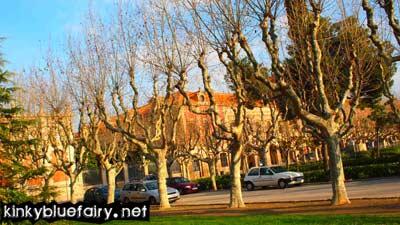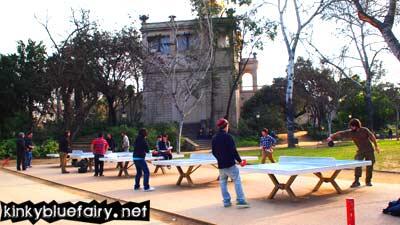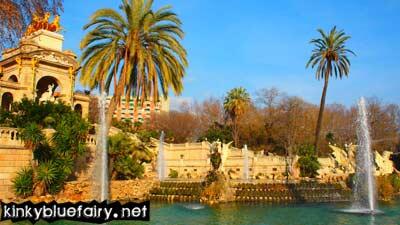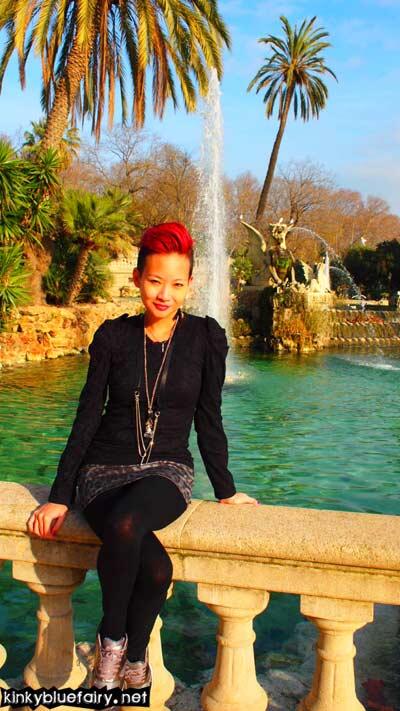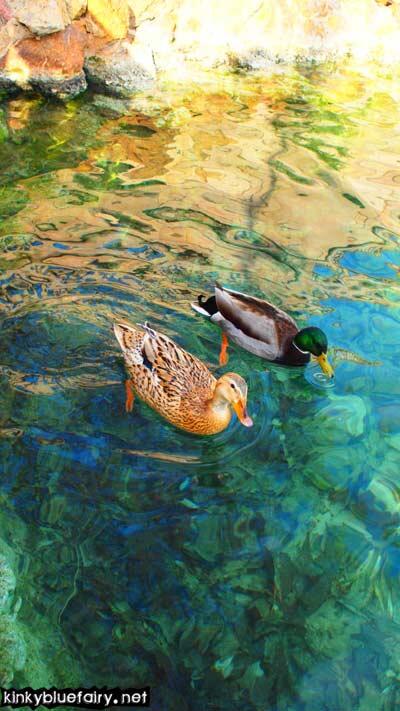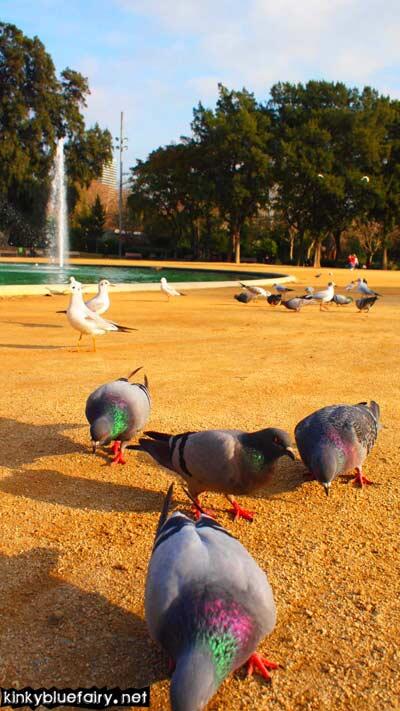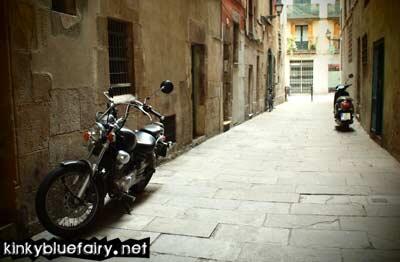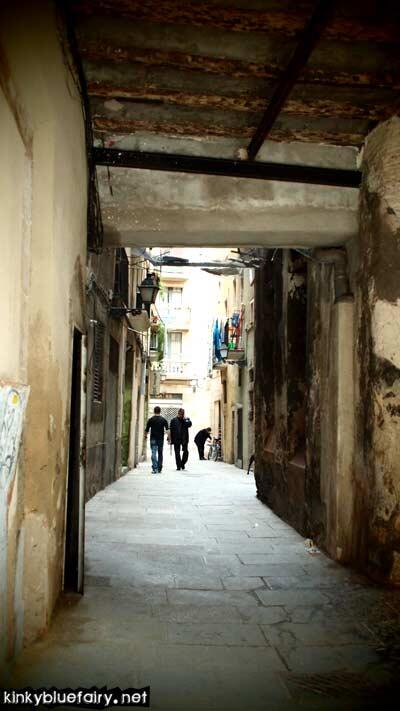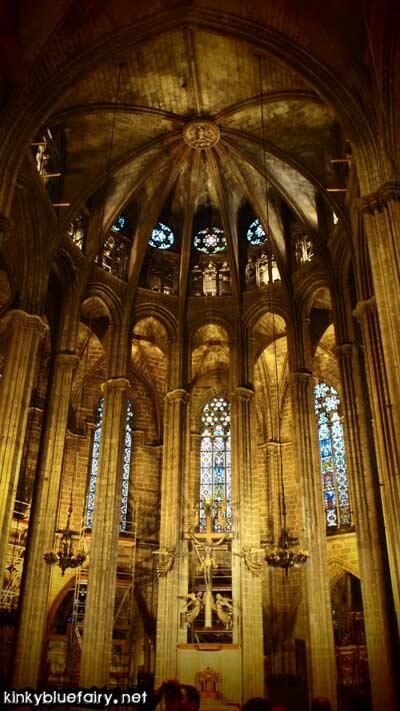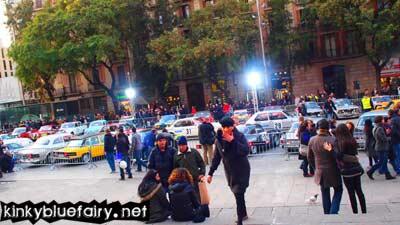 There happened to be a vintage motorcar exhibition going on.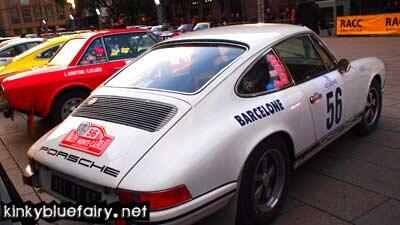 I stood on a low wall while taking pictures,
and this little girl came trotting down it.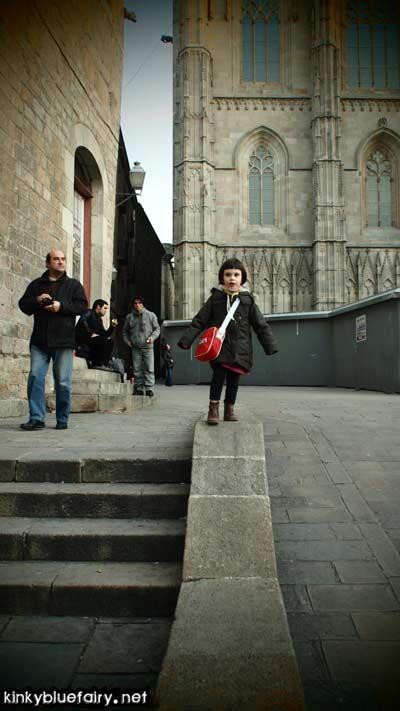 She didn't say anything but waited for me to get out of her way,
which i did while laughing,
cos i SO understand the game she's playing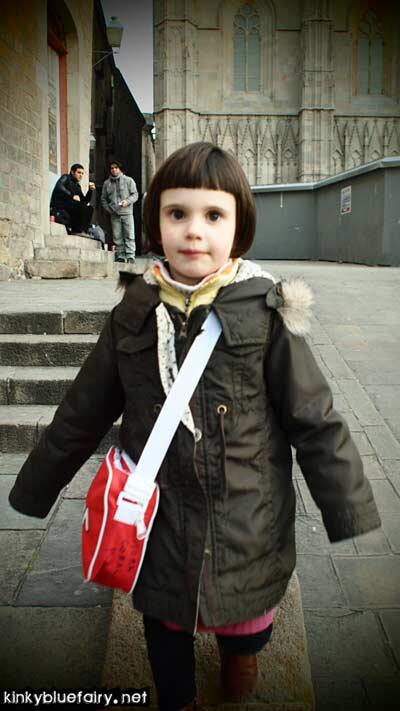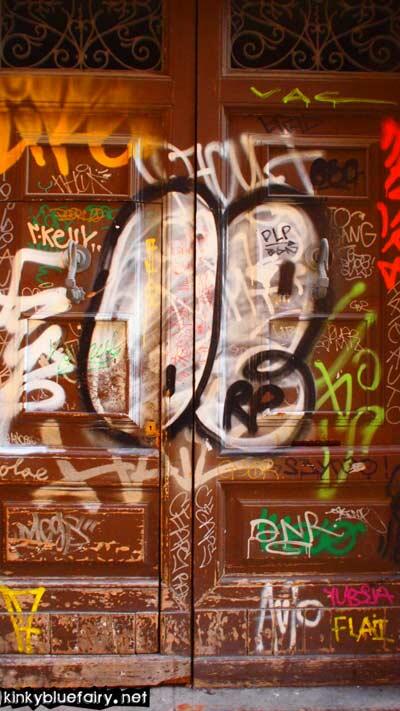 Lots of art on walls to be seen.
Some are nicer than others.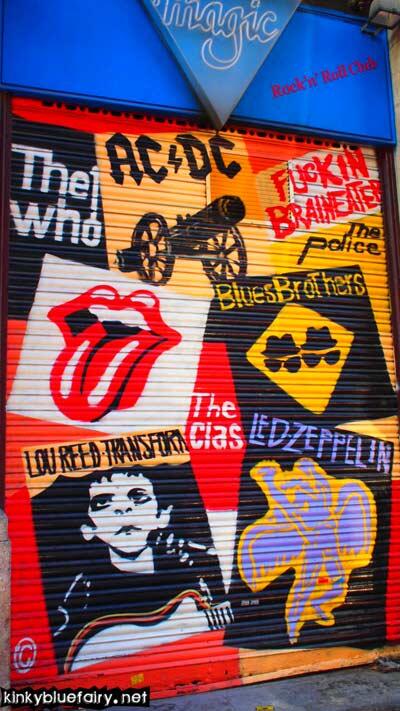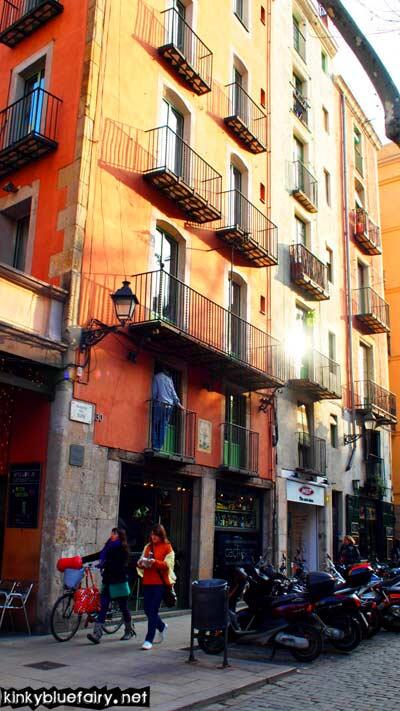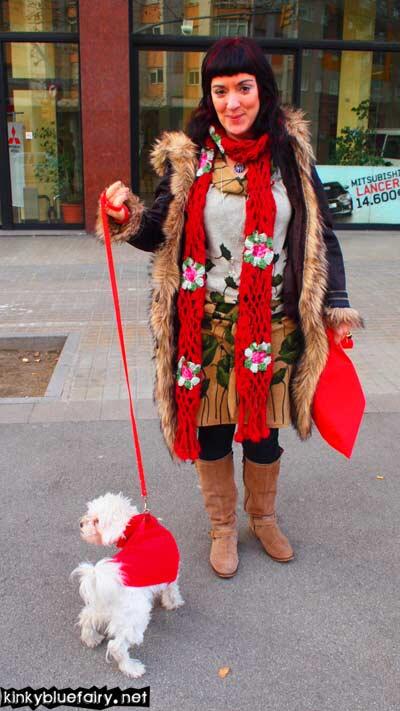 I love how there are so many well-kept dogs around Spain!
These people were really nice to smilingly let me take a picture when i asked.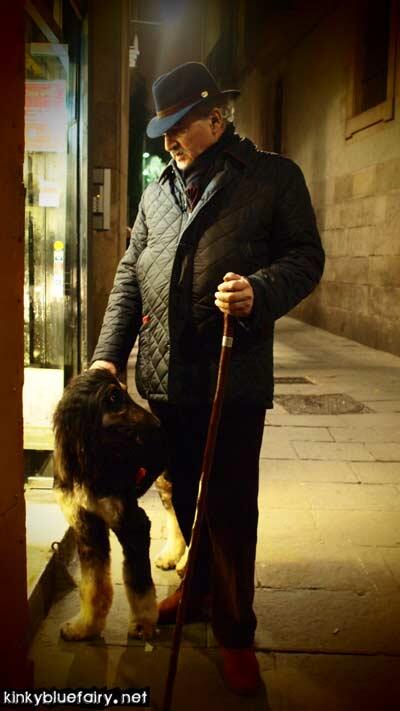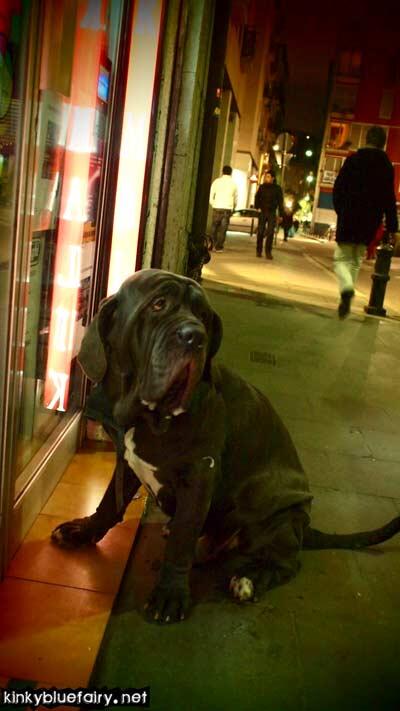 HEAPS of little and not-so-little shops in all the lanes and streets.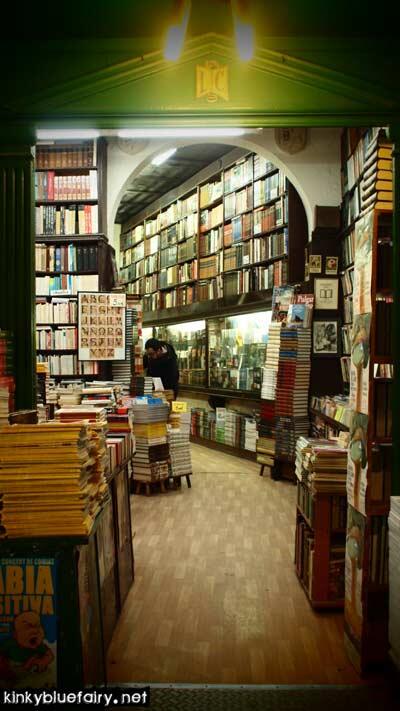 There's this lane called Riera Baixa with a few clothes shops on it,
and each one is dedicated to a particular style.
There was this super punk one, with lots of chains and corsets and other ganas-looking items.
(made me think of Ming)
A couple of vintage shops, a hippie one, and a few others i didn't get to check out cos it was closing time.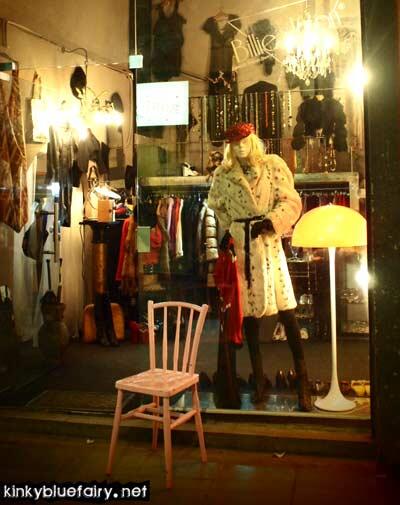 The stuff in the vintage shop is damn ex okay…
I saw this glomesh-like vintage purse and it was €300
Super 0_o
In the end, all i bought was a vintage key -_- (to wear around my neck or something)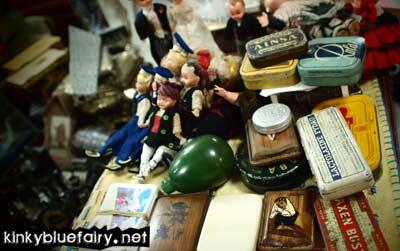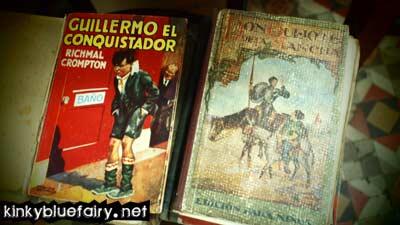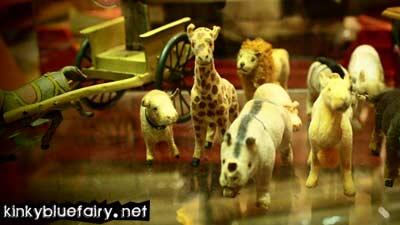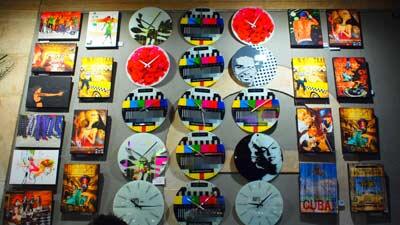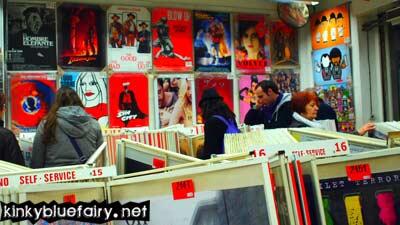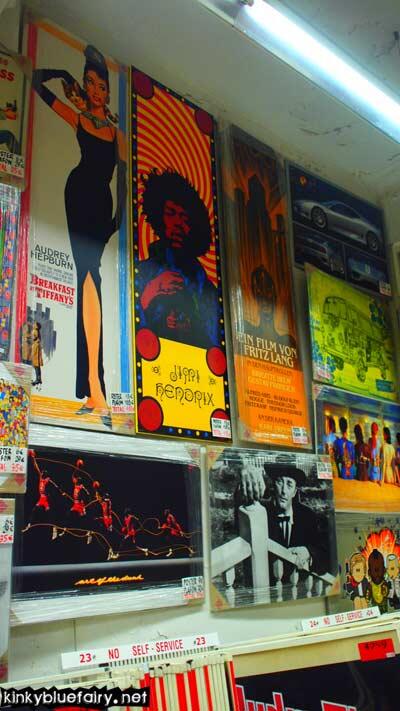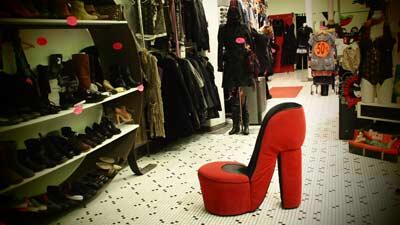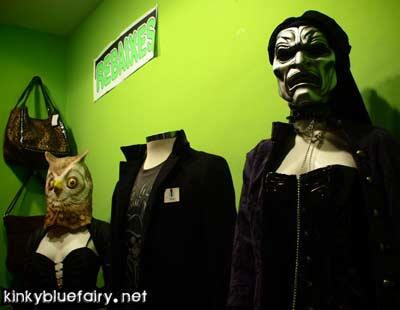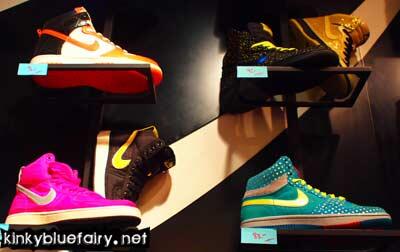 I like the pink one!!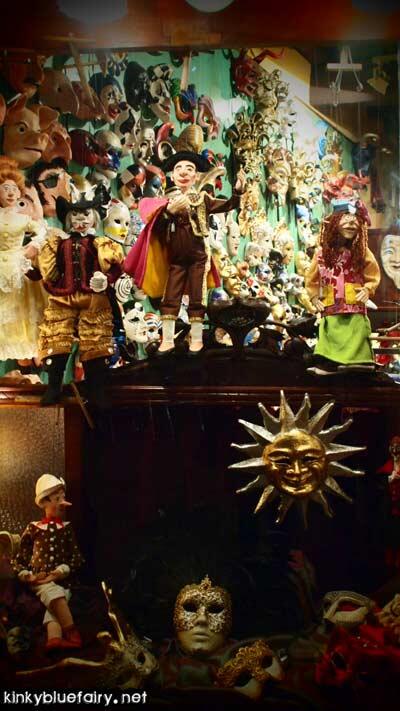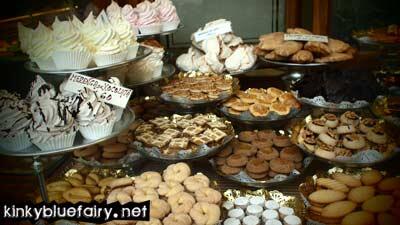 [Picture above dedicated to QueenKanch 
]
They've got a lot of 'happy' shops too (not the happy ending kind in Bangkok)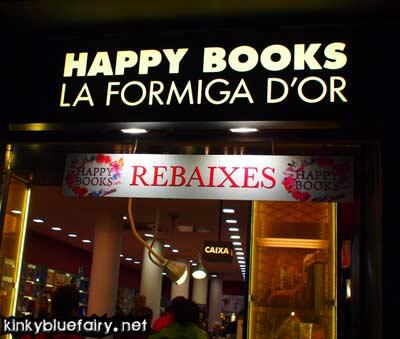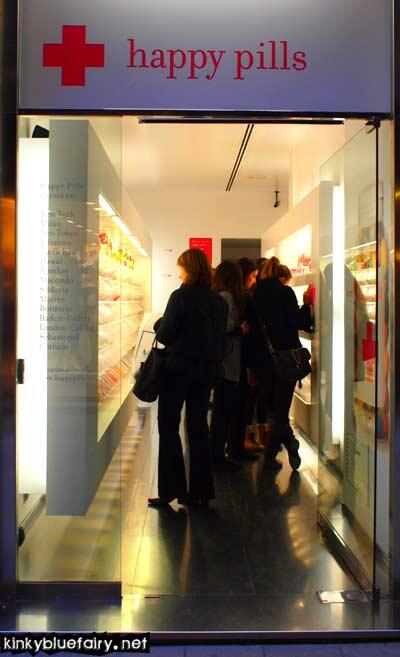 The Happy Pills shop sold candies and sweets that you could also keep in pillboxes.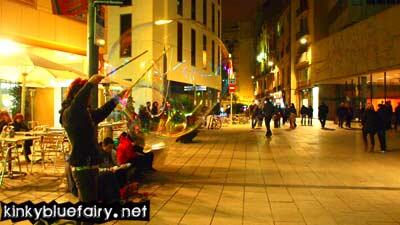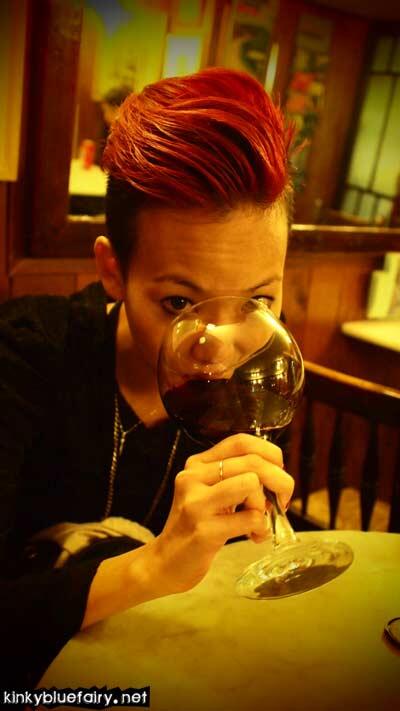 Stopped in countless number of pubs and bars along the way,
getting wine each time.
I think the wine costs the same as a juice… really!
So obviously just have wine right :p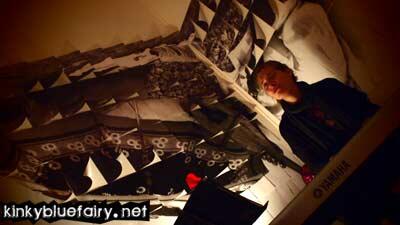 Was invited to a small performance by Adela Ferrer,
at the back of a hippie clothes shop.
She sounded astoundingly like Regina Spektor – schizophrenic melodies, strong voice and all.
Wine was €2 a glass there (crazy cheap!) so i obviously got even MORE tipsy and spoke a lot of rubbish to ppl i met 
Many Spaniards mentioned they've never met a Malaysian before…
so i guess i should go back there SOON to PR for Malaysia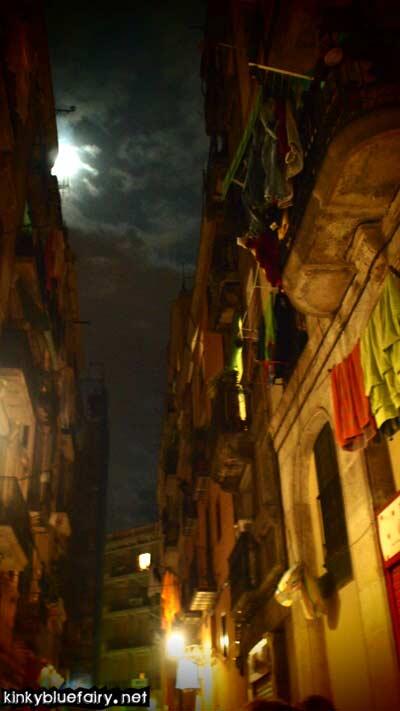 Damn a lot of pictures right!
Thank the fairies that Streamyx has a decent connection for me to do it all without failing!
+ + + + +
Most of you may have noticed the flurry of mentions
i've been posting on the Tweet Via SMS promo Xpax has been having;
and i decided to email Kubhaer (while i was in Spain) how's it been for him.
I'm just gonna paste his answer here cos it's more authentic!
"So far the Tweet via SMS has been awesome since i don't use such a canggih phone.
All I need is a phone signal and I can plug in to my addiction of telling people what the hell is going on with my life.
It's also really quick, and I like that its so cheap! RM1 a week is a steal.
I'd even pay up to RM1 a tweet (but don't tell Celcom that).
Anyway, I think its a really democratic way of bringing twitter to people who don't necessarily have smart phones or data plans and what not.
Besides, data doesn't go as many places as regular signal does.
Who's awesome NOW?
Usually people's responses have been mostly disbelief as in, "How in the world are you tweeting from that piece of junk?"
or another common conversation i keep having is:
THEM: do you have mobile internet?
ME: no
THEM: then how are you tweeting?
ME: jeng jeng jeng
THEM: TELL ME NOW
ME: tweet via sms from Celcom
THEM: ohhhhhh. How to sign up?
ME: blah blah blah"
I burst out laughing at the 'blah blah blah' part cos could so imagine him saying that.
I also asked how's the Follow option. His answer:
"Up to this point I haven't started using the "Follow" option but to be honest I think the only person I'm going to follow using Tweet via Sms is going to be the KL Road Block people. They have actual information I can use on the run. Everything else can wait."
If you want to get on Twitter too,
you can do so on your phone by simple smsing 
Just create a Twitter account, then sms <T> to 29800
and it's set!
For only RM1 a week, you can Tweet from your phone via SMS and follow others as well!
If you wanna follow me, check it out at twitter.com/joycethefairy
The above was an adv for Tweet Via SMS