And that grinch is me.
Definition of grinch according to thesaurus: complainer, dampener, grouch, moaner, pessimist, whiner, doomsdayer, partypooper, prophet of doom (haha), wet blanket, and (oh i love this one) stick in the mud.
I admit i can be all of that. Despite my desire and best intentions to be 100% happy, it's just not possible (nor normal, methinks). Polarity exists in all forms, and is reflected in our moods. The knowledge that i can be exceedingly sickeningly shout-at-the-top-of-the-mountain kinda happy, also means i can be contrastingly moody and angry at times. It's not a part of me i like, but come to accept as a PASSING of emotions. I've learnt that if one feels negative, it's best to just sit with the emotion, feel it, wonder where it's coming from and whether one can fix it, but also embrace it's just how i feel at the moment, and like all moments, it shall pass. Sometimes i can feel angry or sad for no apparent reason, which really boggles my mind and tires me trying to figure it out. I felt this need to be so perfect all the time. To always be in a perfect mood for every task i have to do. And… i don't have to. The only person putting all that on me, is me. The only person making me feel bad, is me. And you too. The only person you're allowing to make you feel a certain way, is yourself.
So whenever i'm not feeling my best, i understand that it's just my body and spirit's way of wanting to get out of everyone's way, so i can be by myself, and just recalibrate my energy. And it works. It always works.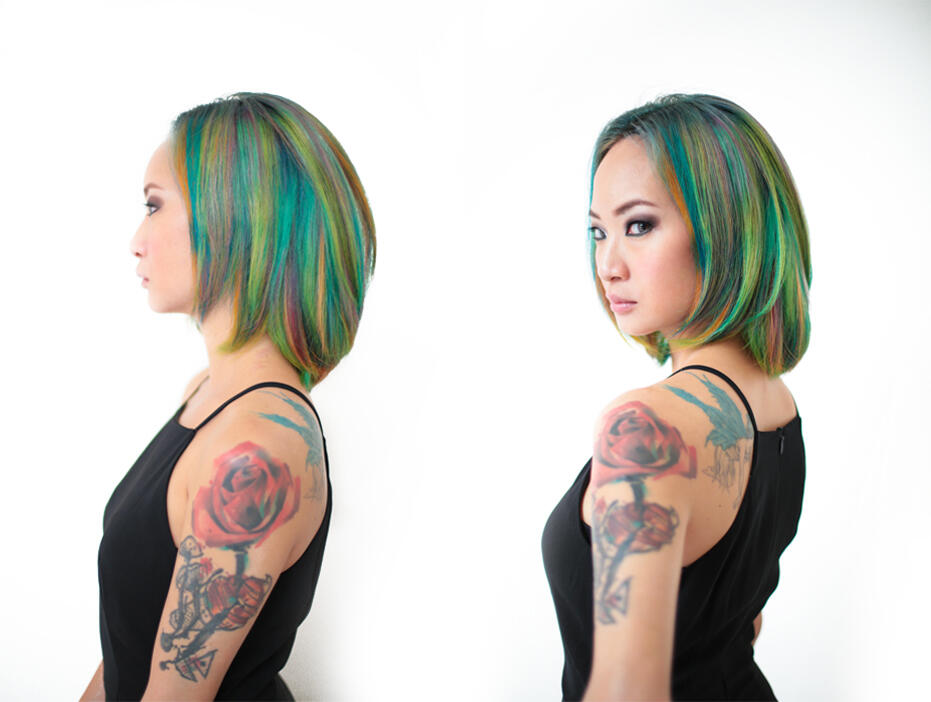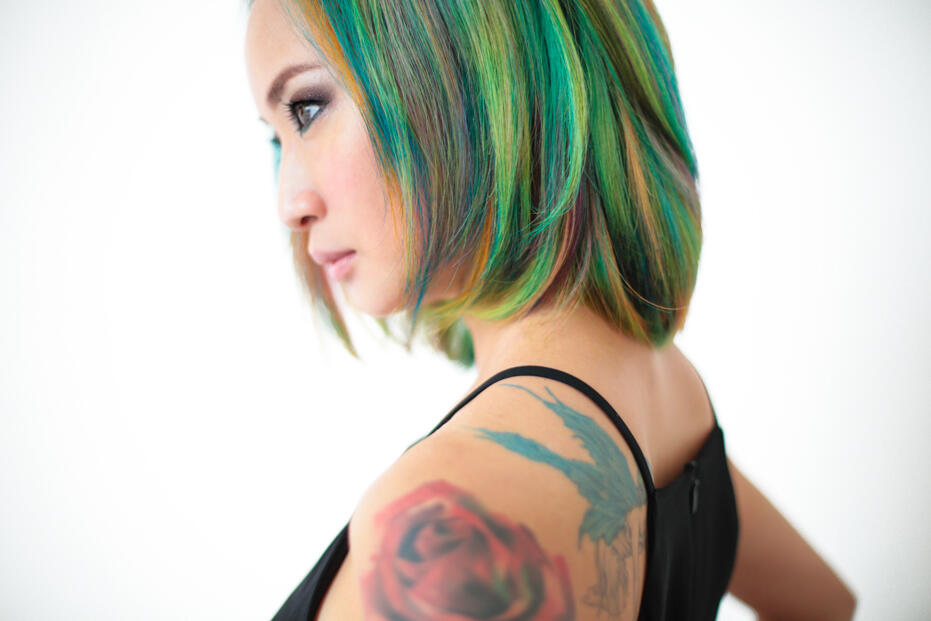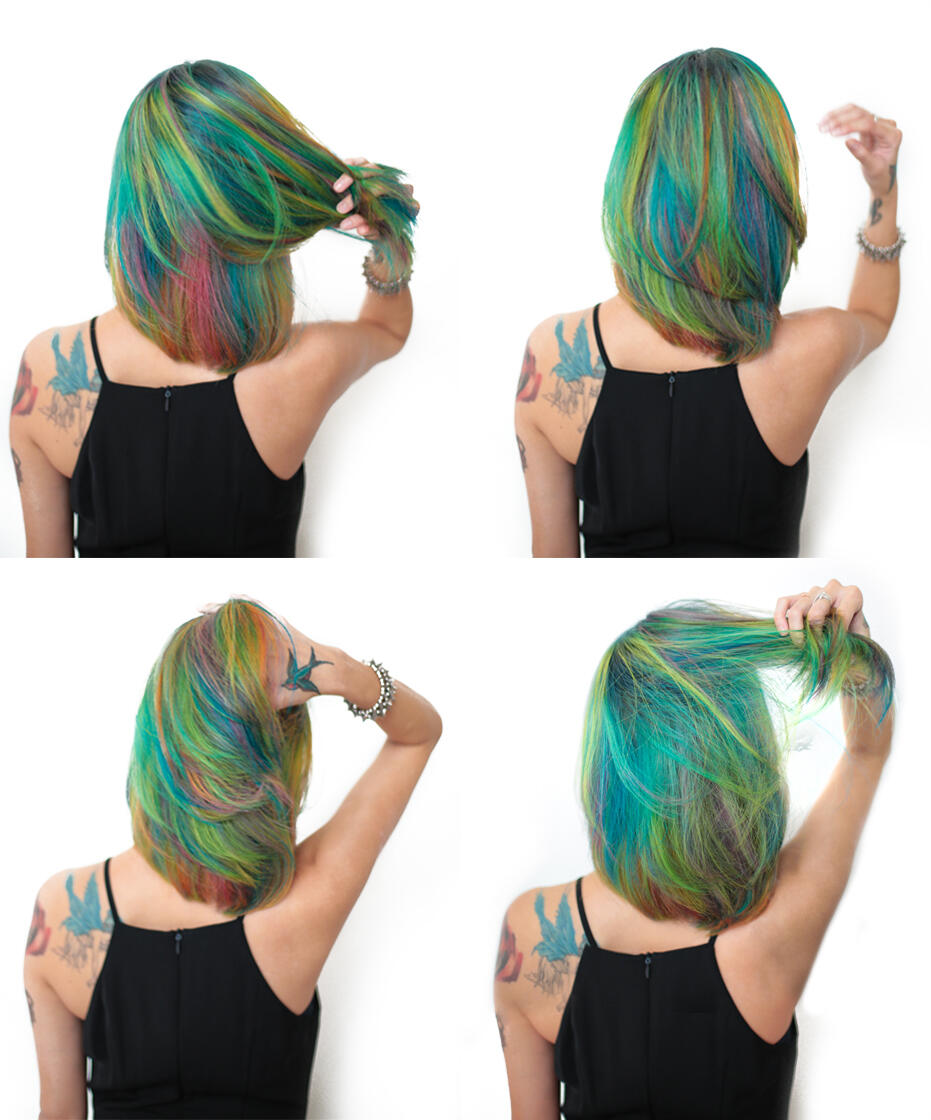 This is just a post with a lot of pictures of my hair. And me. Well because the hair is ON me.
So if you don't like just pretty pictures of hair, then you better click on that little red button on the top left corner now.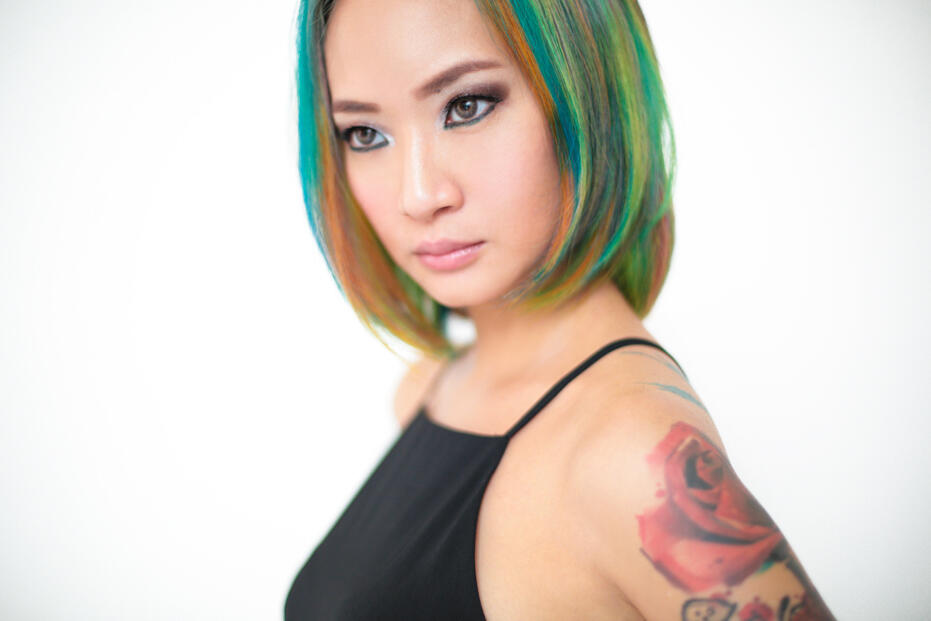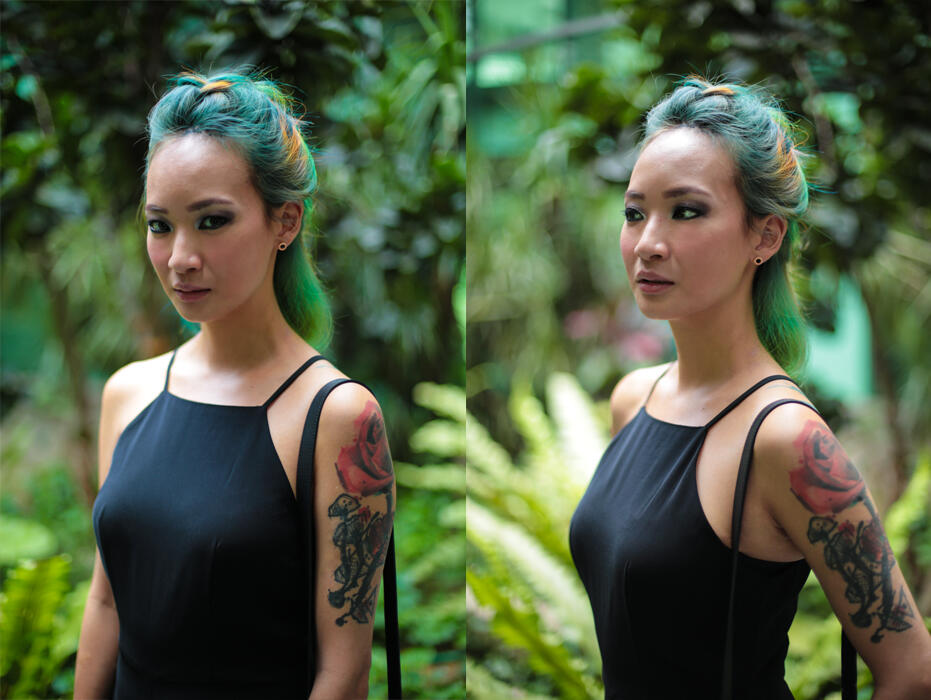 These pictures were shot for Centro Hair Salon's social media.
Credits:
Hair by Han of Centro Hair Salon @ Gardens Mid Valley
Images by Ikwan Hamid for Centro
Black pantsuit from Love, Bonito
Bag from Longchamp
Earrings from Thomas Sabo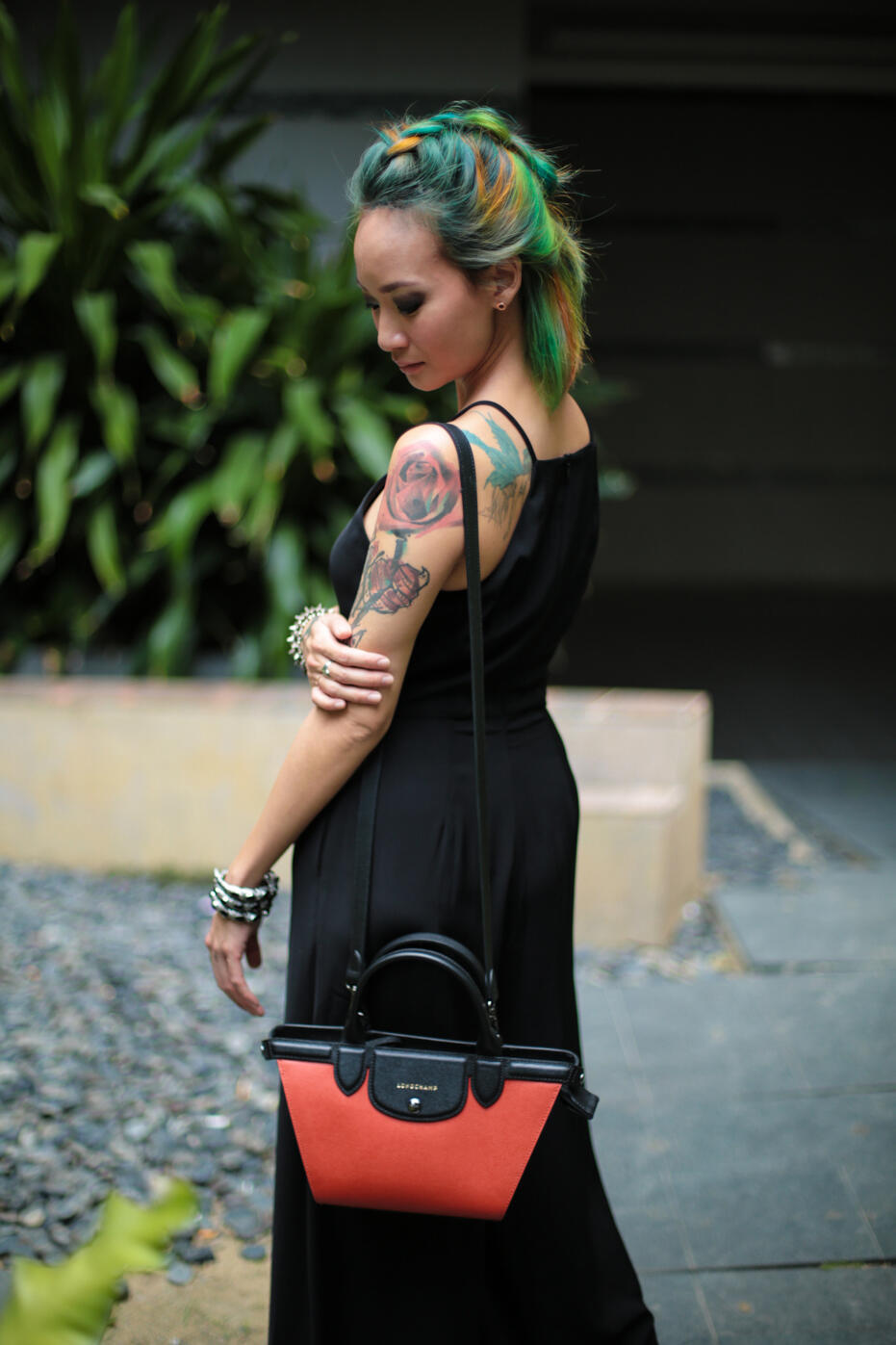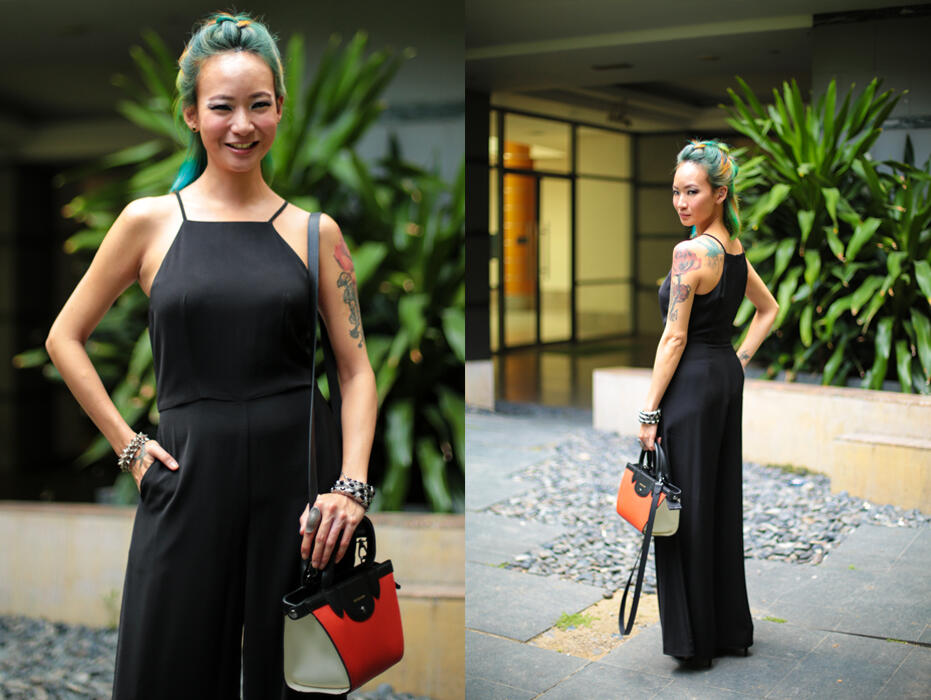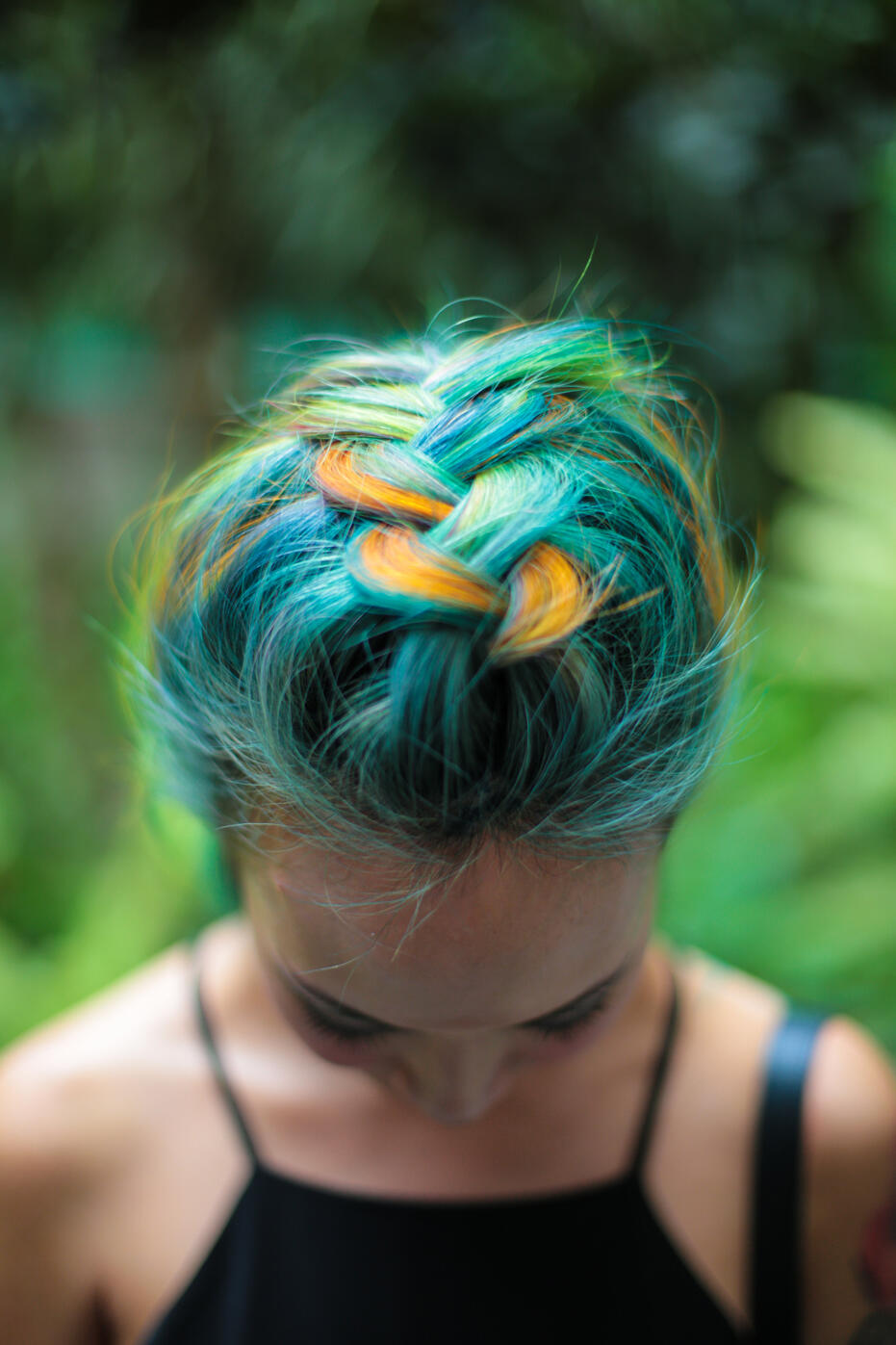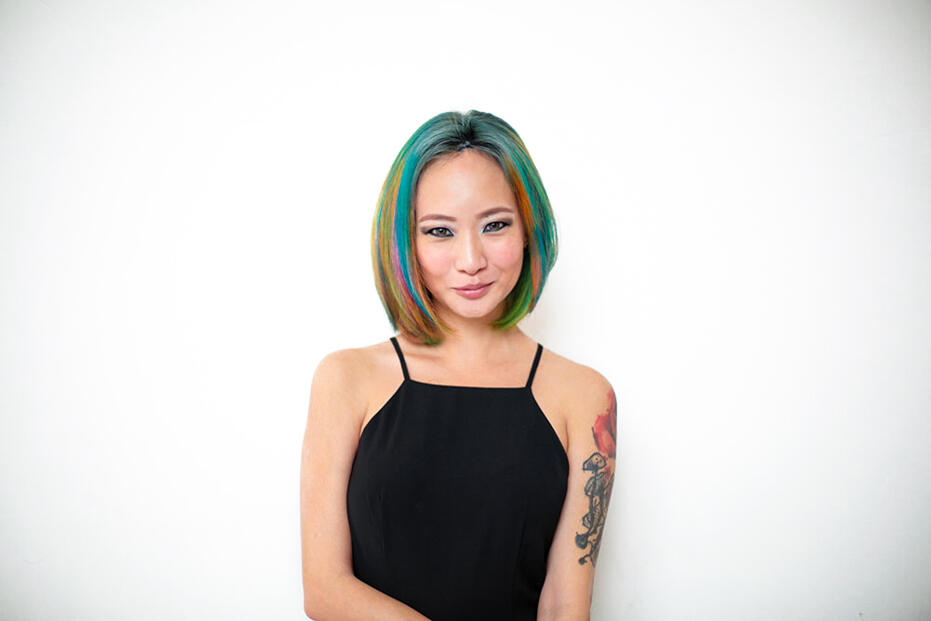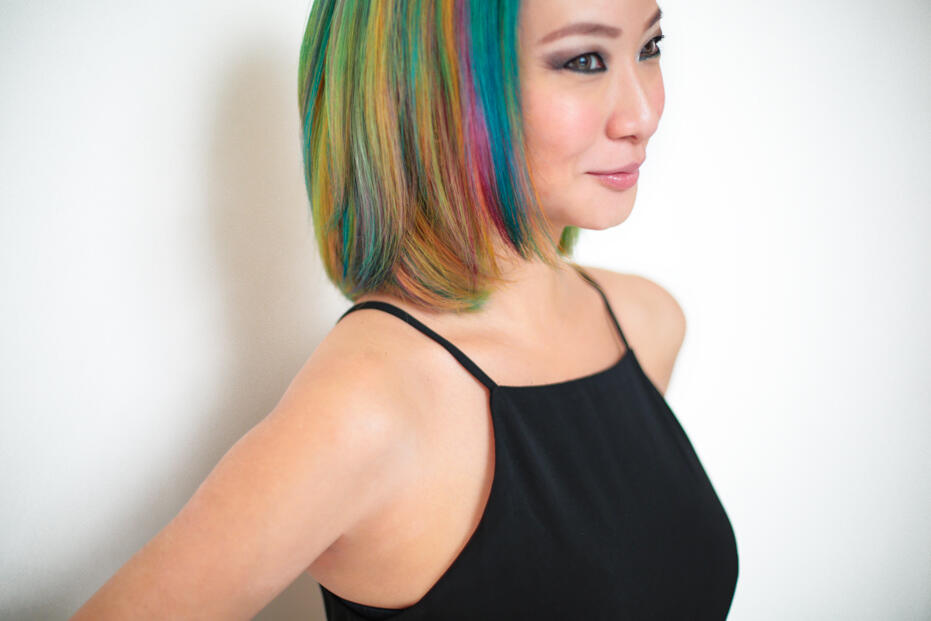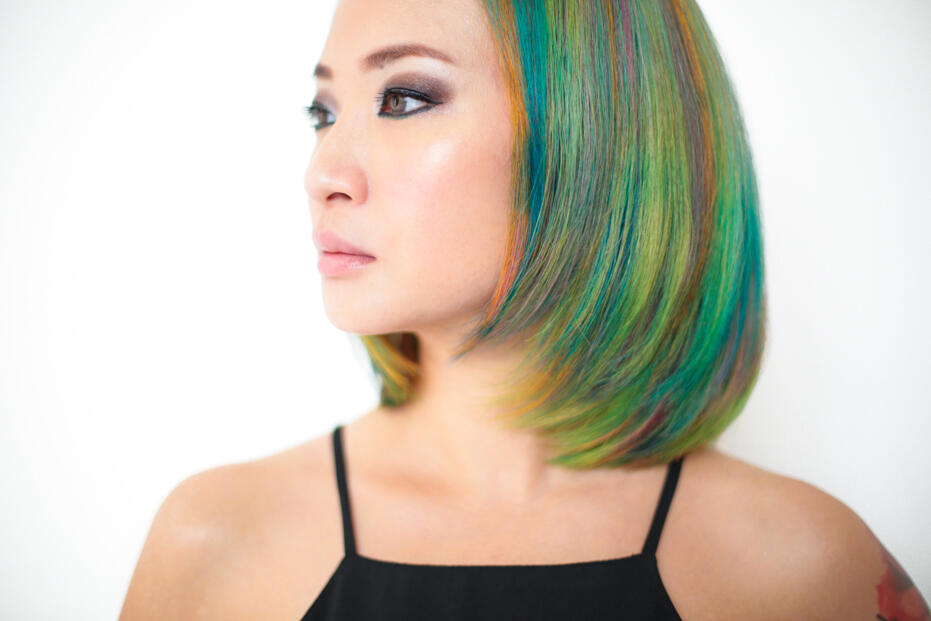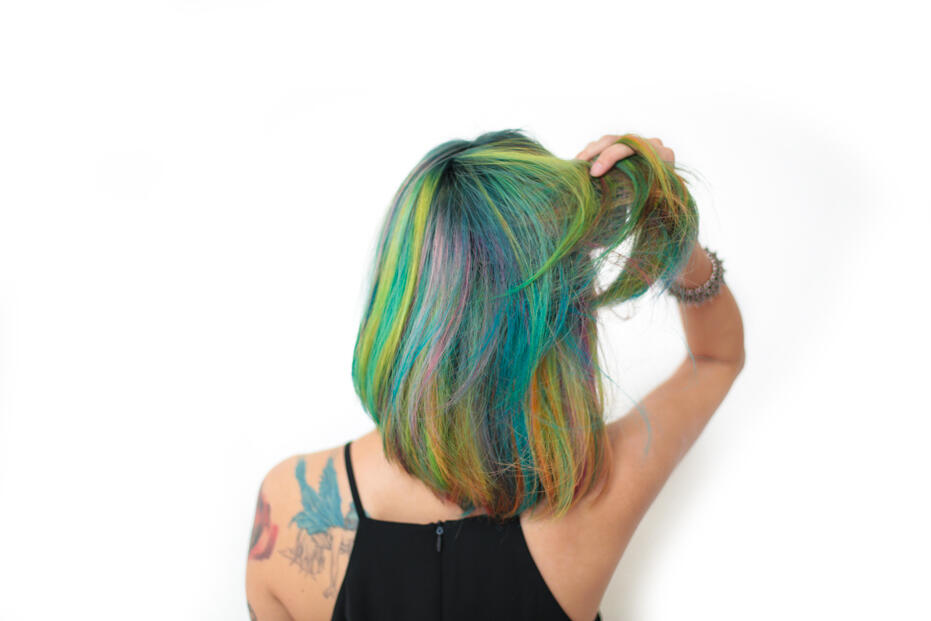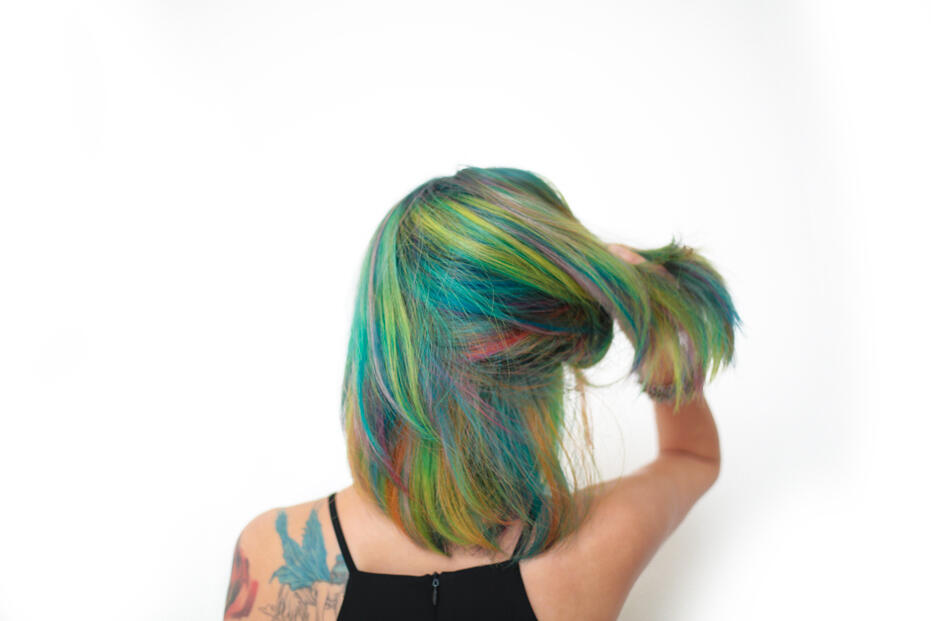 Before i had this photoshoot and saw these pictures, i didn't even know what the colours at the back of my head were. From the front, it's mostly green and i got a complete surprise to see these. I told friends this and they were like, "How can you not know!?"
My answer: Because i don't choose my hair colour these days. I choose not to choose. I believe that an artist does their best work when working within the ideals they have in their mind, and i don't want to stand in the way of what could be their best creative work.
And this hair colour creation, is what happened.
I hate to say Elsa was right (nah, i don't hate saying it), but you really just gotta Let It Go and let the best of people bubble up to surprise you.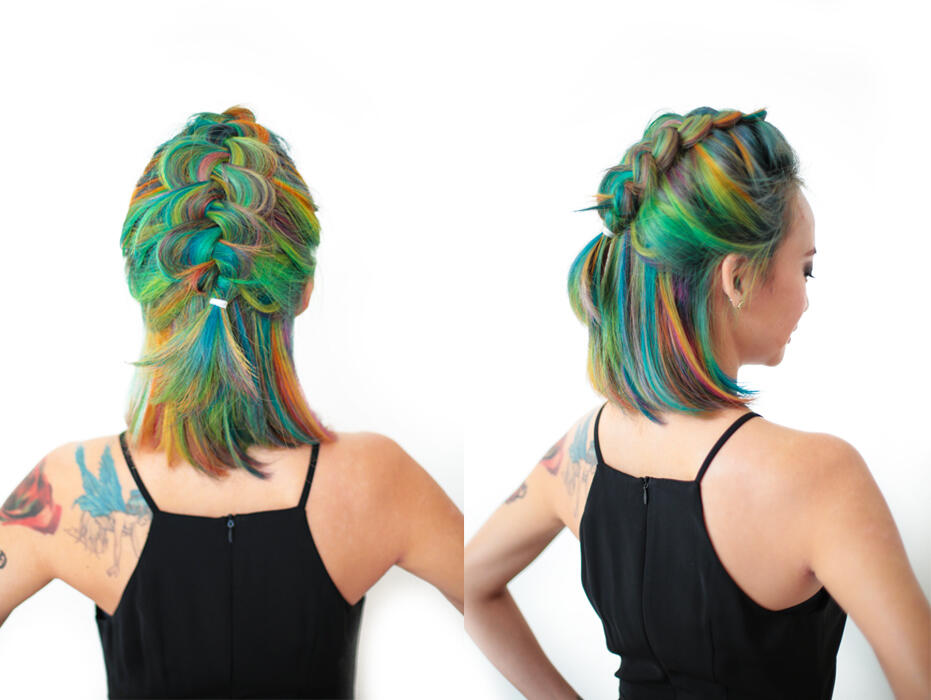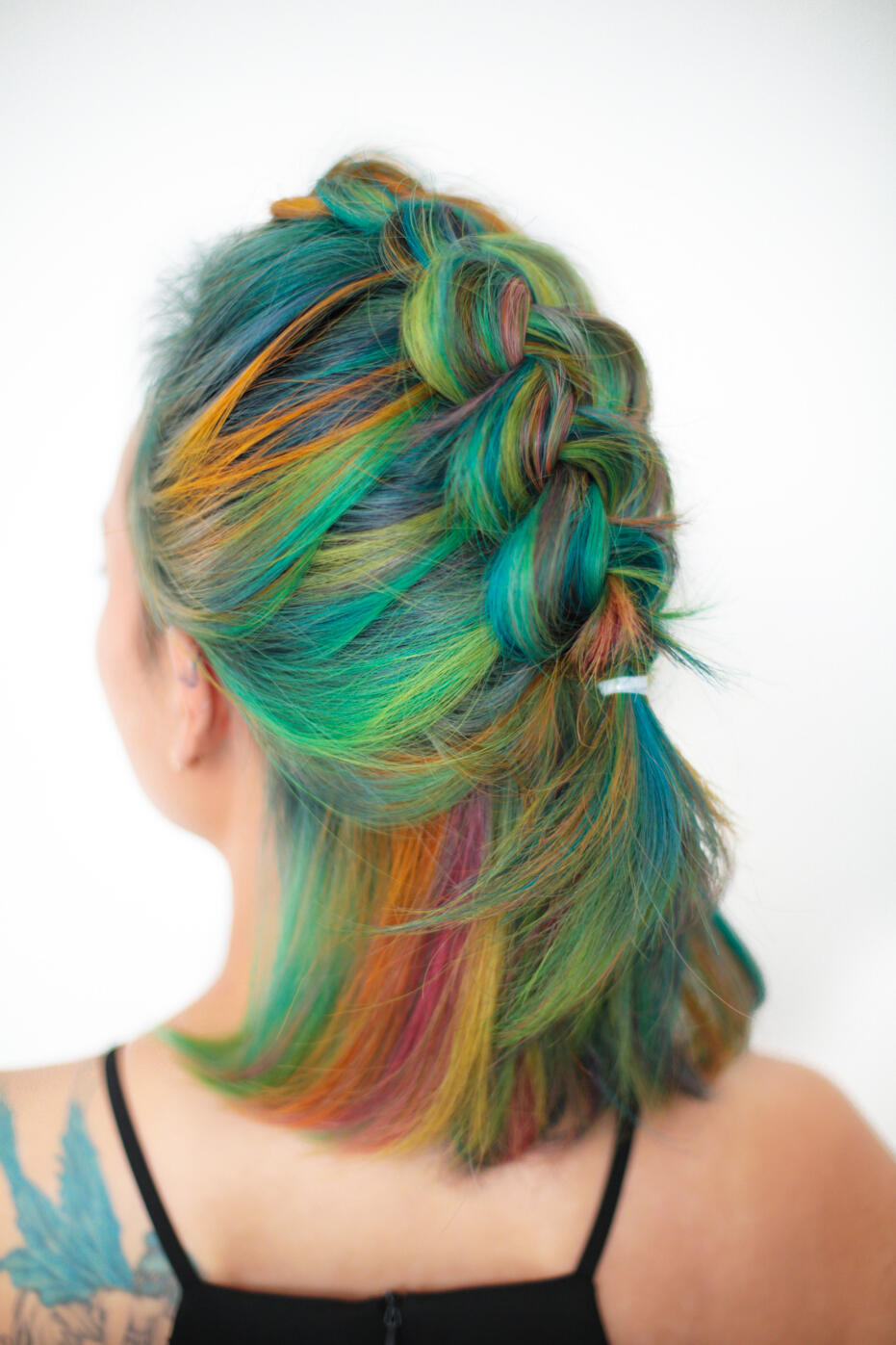 Grinch out.
*crawls back to cave to watch old seasons of Gossip Girl*