I feel like i unlocked a life achievement.
I am now MANY steps closer to being a My Little Pony!
Just before It's The Ship, i hadn't found made the time to do my hair for a couple of months… and it was starting to look straggly. My roots were growing out and i thought, "I CAN'T go around in public like this anymore!"
Pushed for a last minute appointment with Centro Hair Salon, where Celine (my usual stylist) wasn't available, so Han was assigned to me instead. I wasn't worried, but couldn't help asking pesky questions on what colour he was going to dye it, and what he was thinking about.
Han and Carson painstakingly divided my thick hair into thin sections to bleach evenly…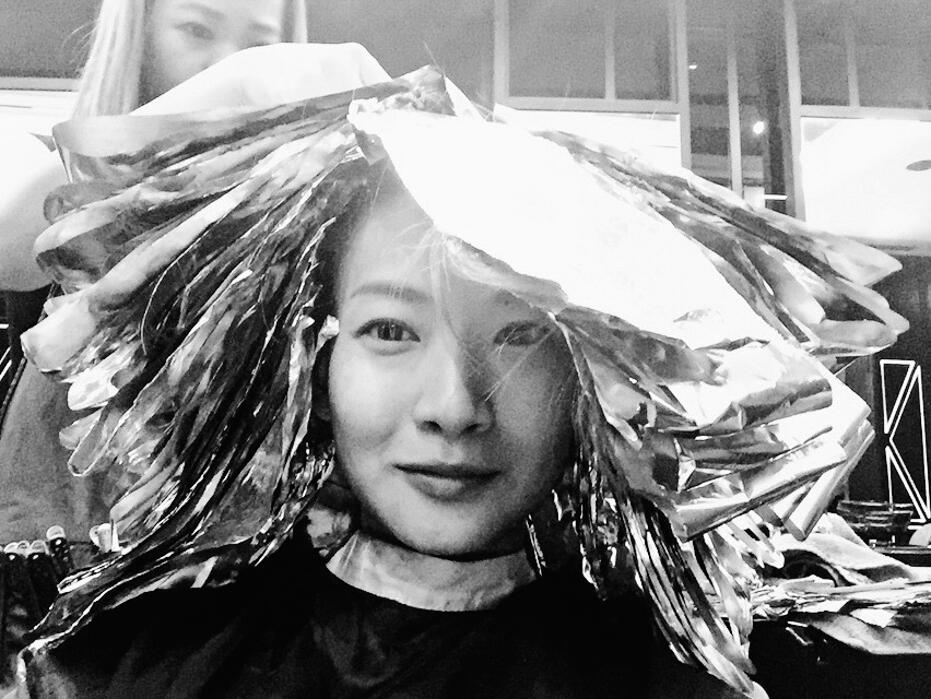 Fairy Vader.
It was really heavy by the way! Heaps of people have asked me how long it took to do my hair.
The answer: 8 hours and two stylists.
I never fail to bring my laptop every time i need my hair done, i just pretend the salon is my office for the day; and let them do their thing while i, mine.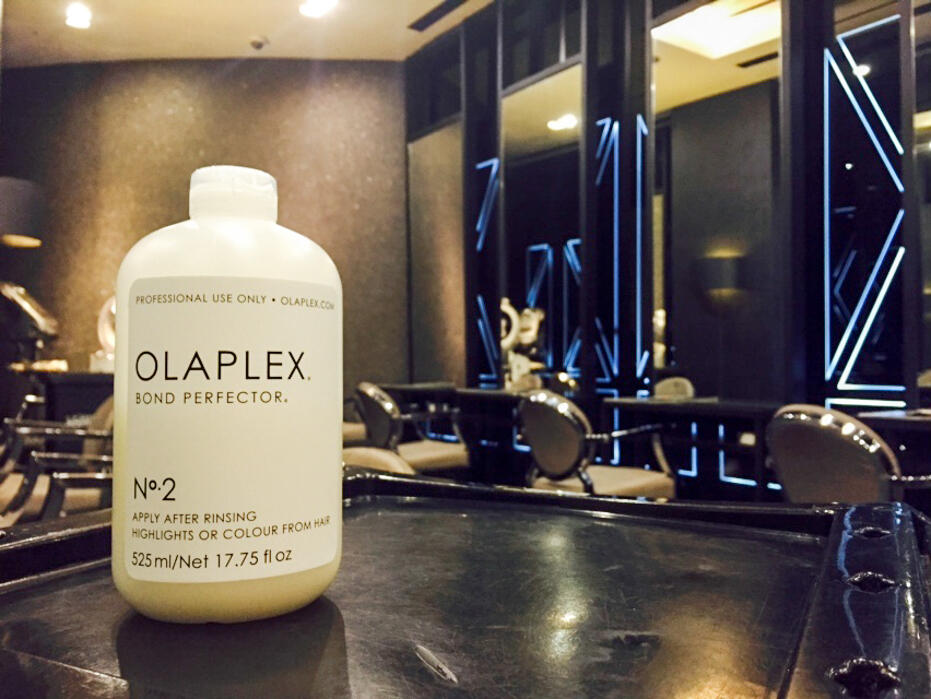 Han patiently explained how Centro is using some new products that aid in hair bleaching/dyeing with minimal damage being made to it. There are a myriad of steps that stem from the science of dyeing hair.
Gone are the days where steps were 1) bleach 2) dye 3) wash.
Now they bleach, apply treatment to strengthen hair shaft, tone hair by applying an ash dye so the vivid colours will appear brighter and last longer, treatment, apply dye, heat hair up, etc. I'm probably mixing the steps up but i'm just trying to give you an idea of the amount of WORK that goes into RAINBOW HAIR (it was all worth it tho. Not that i did much).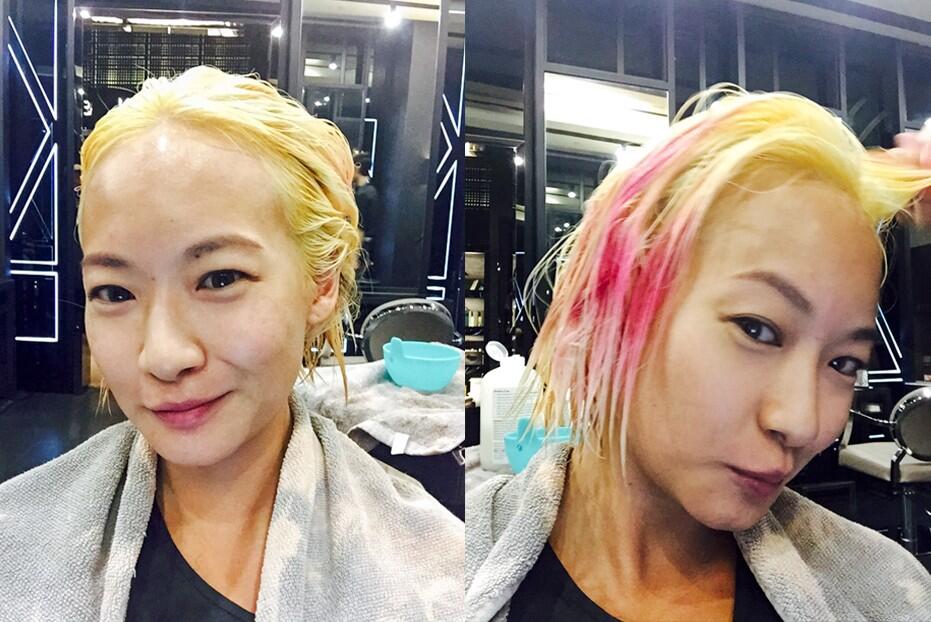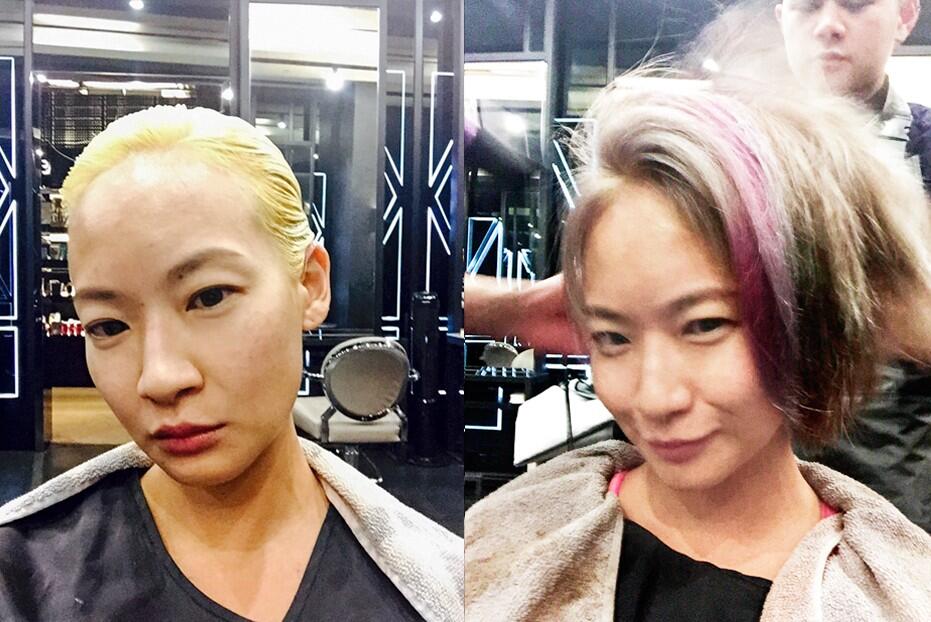 That's the ash colour/toning happening on the upper right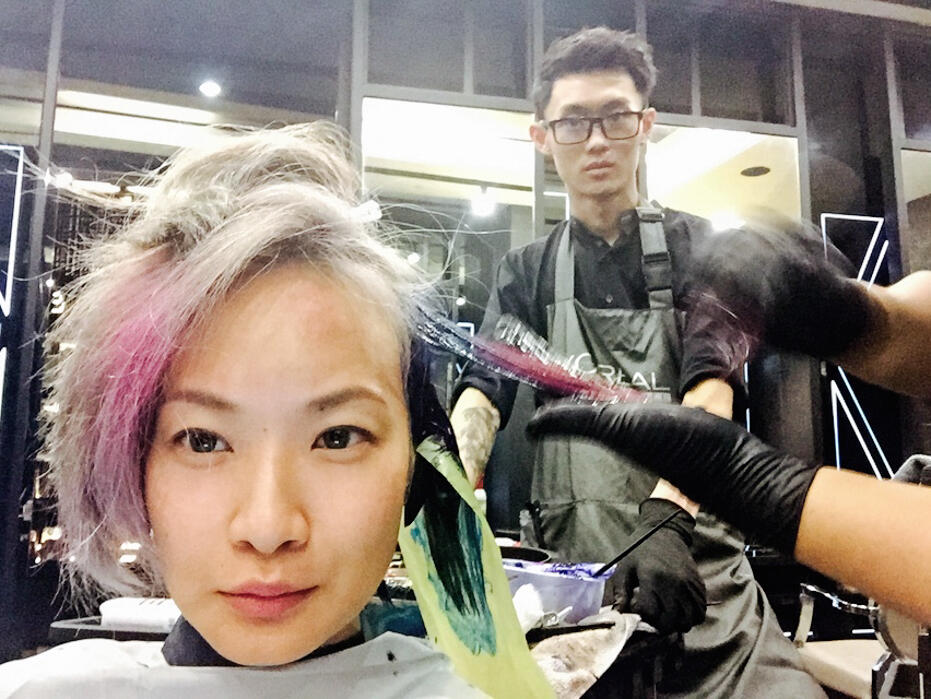 The dyeing starts! I've been describing how Han and Carson painted my hair, cos that's what they literally did. Han would take little sections and paint them in shade of colours i love – purple, turquoise, pink, blue. I didn't even pick the colours out… he did! It's like he knows my personality so well he created a rainbow concoction no one else thought of doing!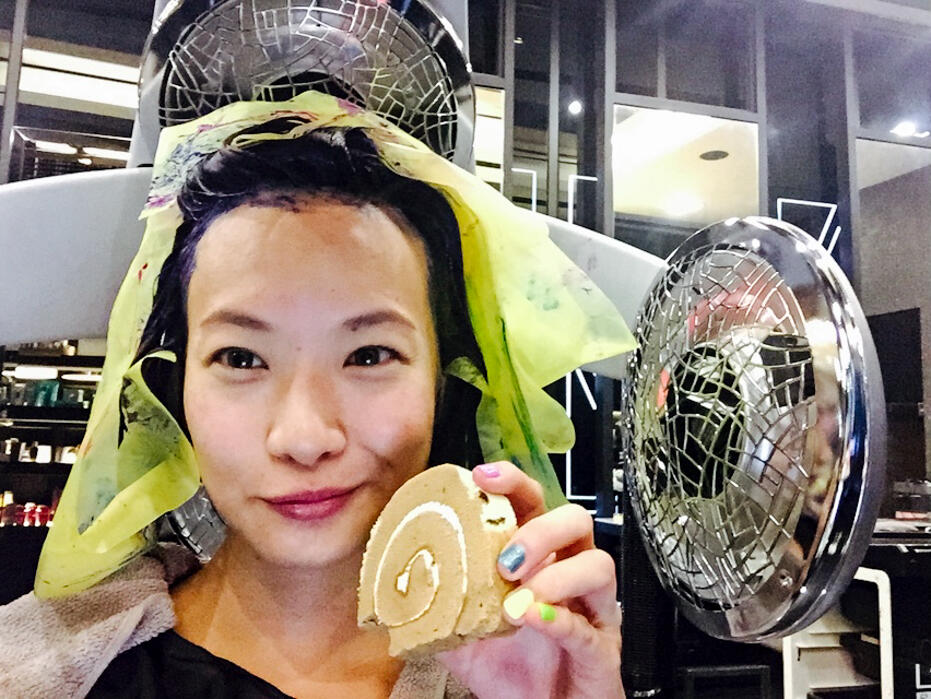 I tapaued some vegetarian food to have, but it was long gone by the time 6 hours had passed. The guys were so sweet to offer me their own cakes and paus.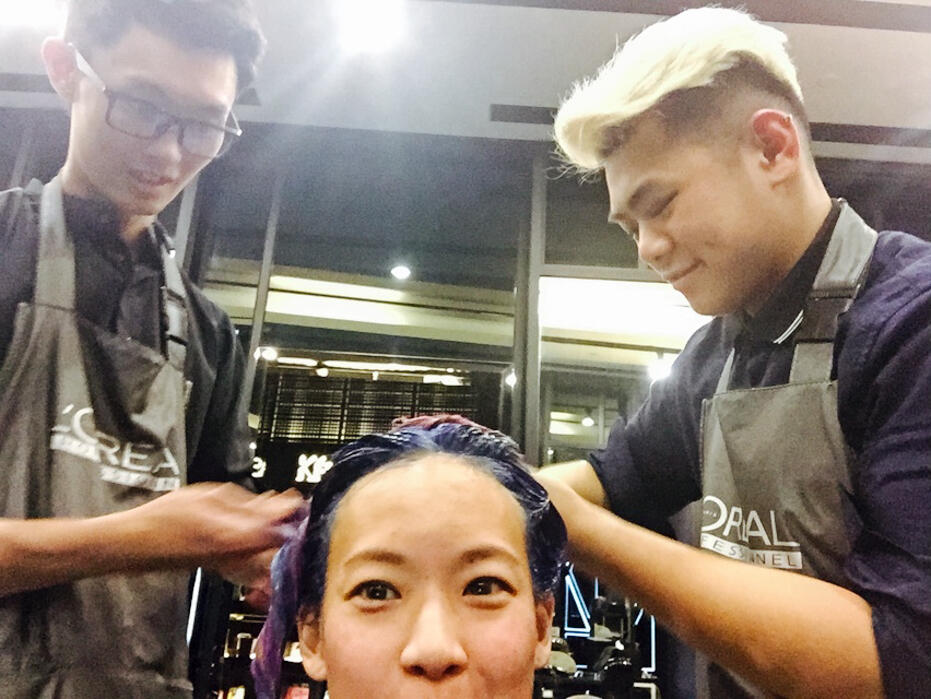 Carson and Han looking mighty perky despite hunching over my wee head for so many hours!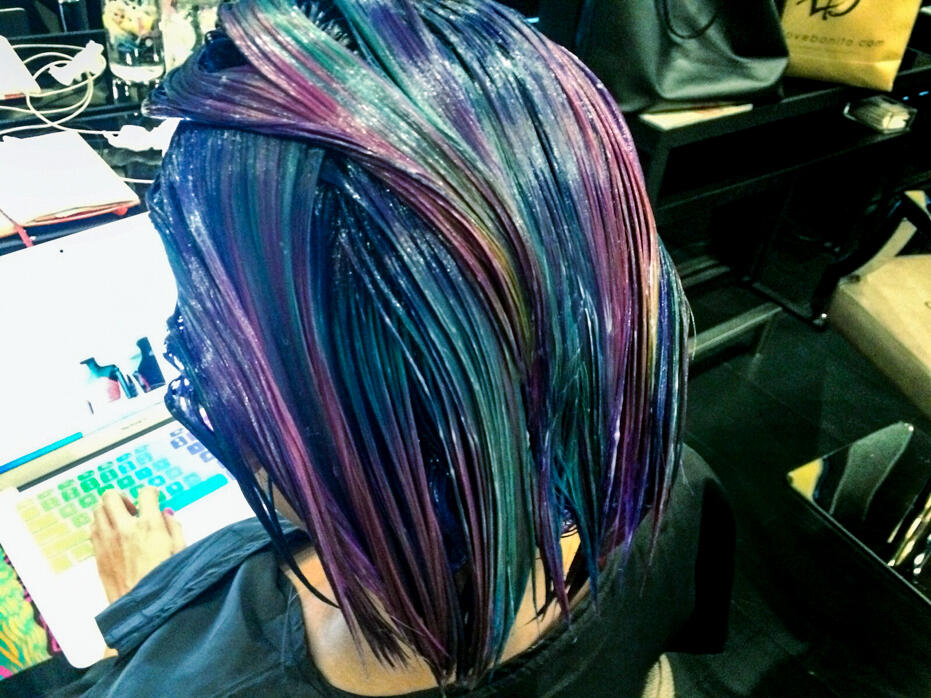 Mermaid hair!
The end result! Every portion is different cos Han just went with his feelings while painting the strands.
I wish i could admire my own head from the back as i've heard it looks really nice blowing in the wind -_-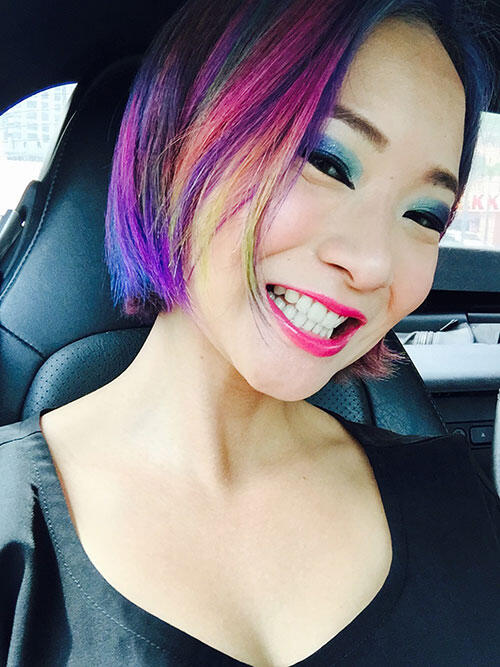 Pic above was taken the day after it was coloured.
And my blogpost was going to end right here.
Weeks later, Jessica of Centro liked it so much, she ambushed me for an impulsive hair shoot.
Below are pictures of shot just last Tuesday by Ikwan Hamid >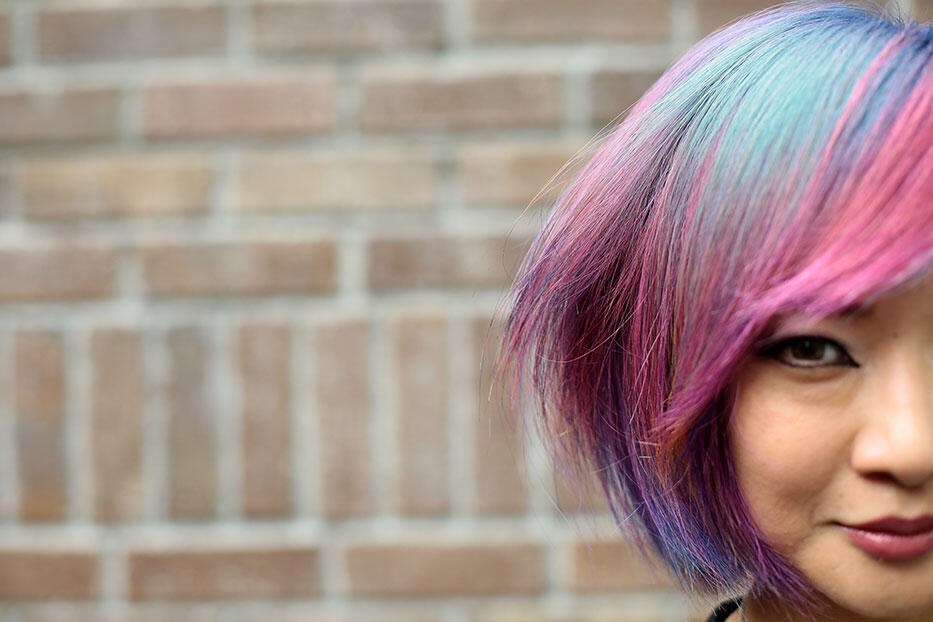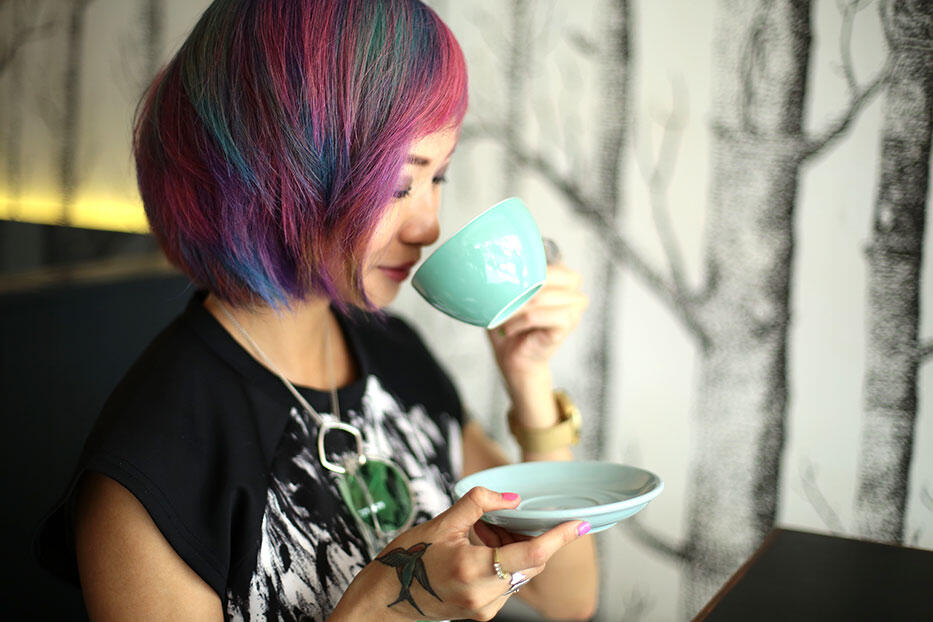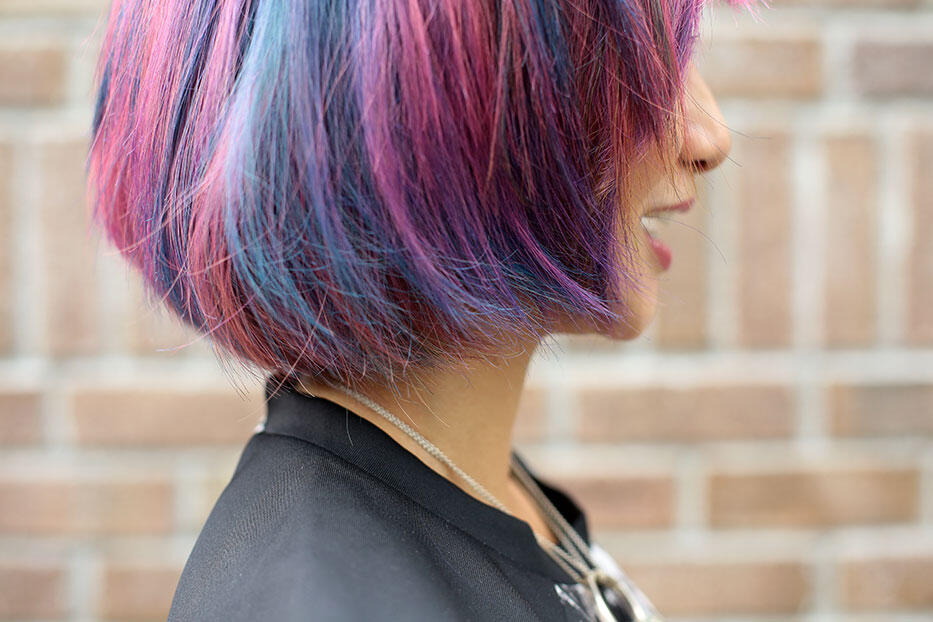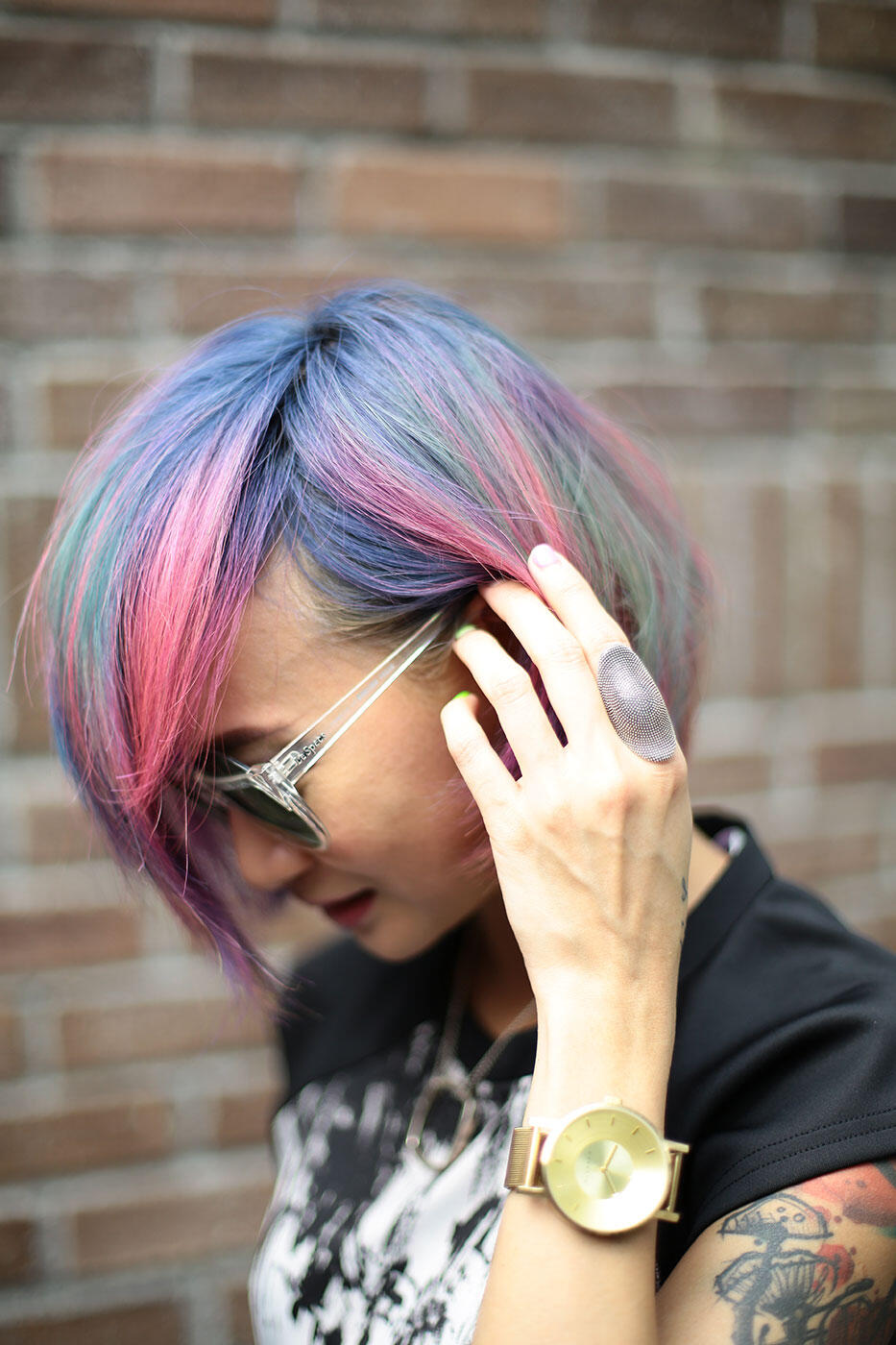 Ring – Thomas Sabo
Watch – Klasse
Sunnies – Henry Holland x Le Specs collab
Bracelet – Philippe Audibert
Necklace – Frank Gehry for Tiff & Co.
Top & Skirt – Love, Bonito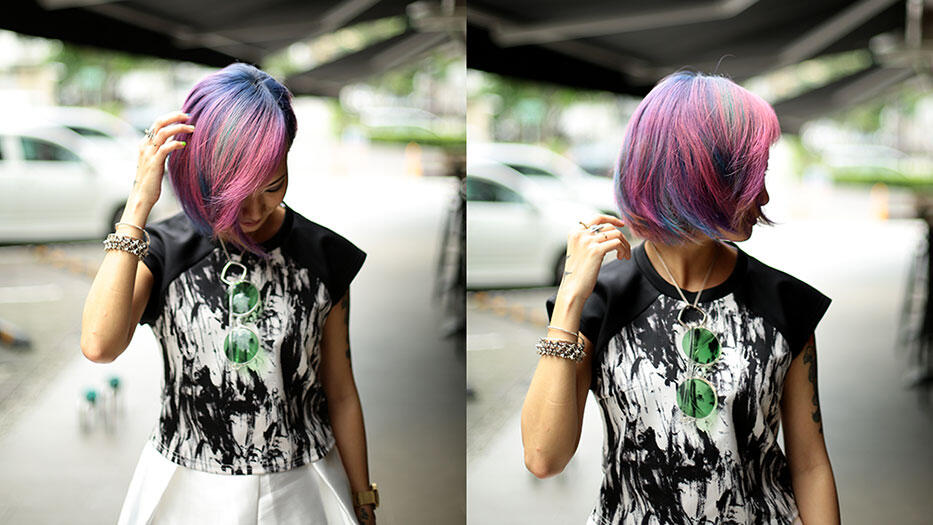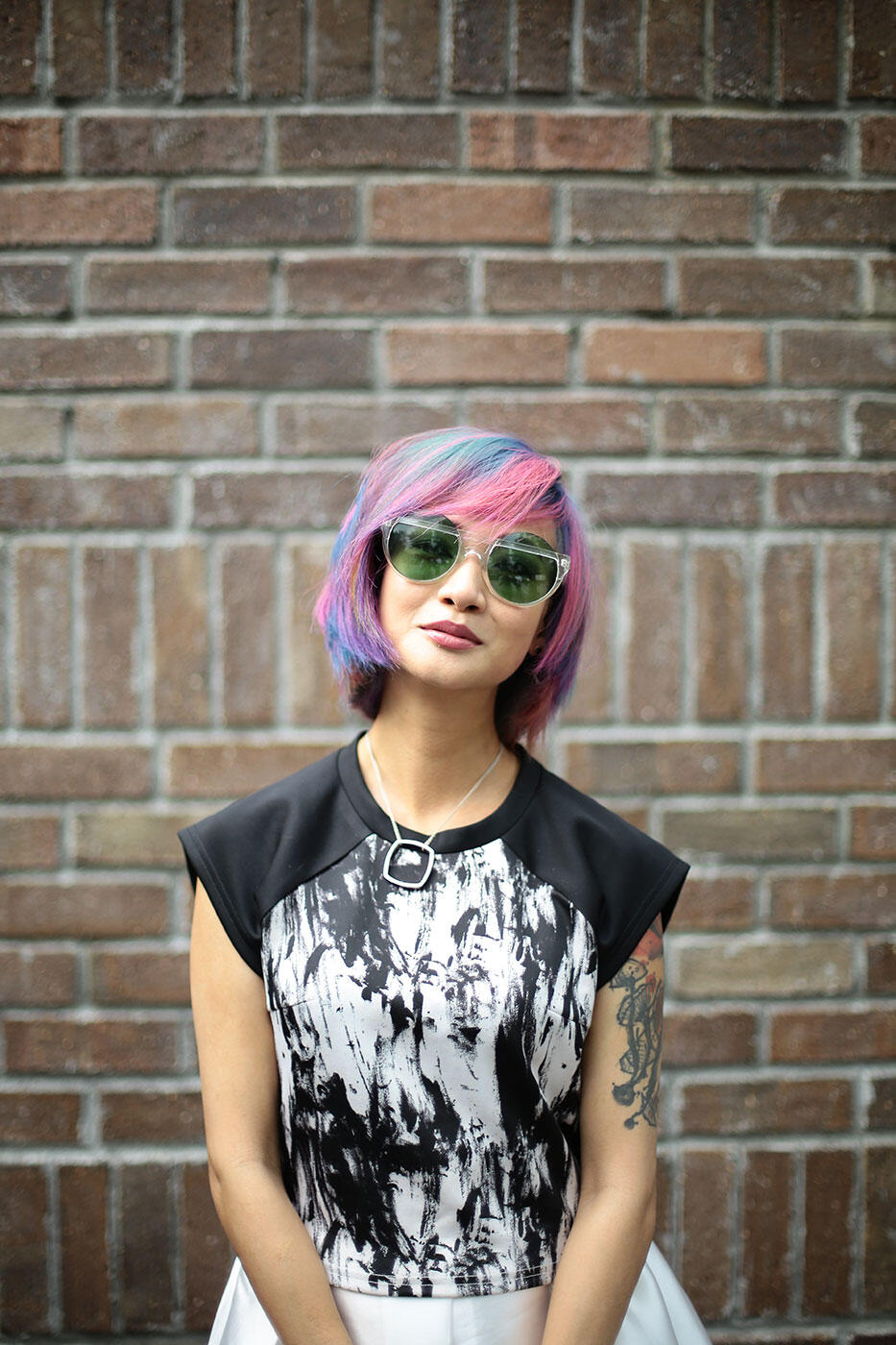 Thanks so much for the rainbow hair Han! Love foreverrrrrr
+ + + + + + +
Centro Hair Salon

Centro W Salon – The Gardens Mall
A: F235B 1st Floor The Gardens Mall
T:+603 22877330
Centro Hair Salon – Suria KLCC
A: Lot 401M 4th Floor Suria KLCC
T: +603-2161 6330
Centro Le Styling Room
For sponsorship or events, please contact:
Jessica Woo +6012-2020943
Photos by Ikwan Hamid for Centro Hair Salon: instagram.com/ikwanhamidphotography