I've stayed in countless hotels over the past 10 years, and there is a distinction between one that feels like a hotel you're staying in for business, and one that you feel you can live in for a little longer because you feel that comfortable in it. Dorsett Shepherds Bush was one that is mentally placed in the latter category for me.
Feminine, immaculate and comfortable; I had the pleasure of staying there when i was flown for London Fashion Week by Malaysia Airlines.
Located in the heart of West London, the 317-bedroom establishment is well connected to Notting Hill, Kensington, London's West End and other major tourist spots.
The tube station is a mere hop and a skip away (which i did one morning),
the bus stop is right smack in front of the hotel entrance,
Westfield London shopping centre is ridiculously close by,
and Heathrow Airport just a 30-minute drive away.
The 8-storey hotel also has 24 Suites, three meeting rooms, Dorsett Lounge, Pictures; an all-day dining restaurant, Shikumen; a Chinese specialty restaurant, Jin; a destination bar and a spa located on the top floor overlooking the Green. It manages to retain the building's historic facade, whilst modern architecture and design surrounds you as you step in.
When i first stepped into my hotel room, i thought, "Oh, how feminine and apt it is as my sanctuary for LFW!"
The autumn sun was setting when i arrived.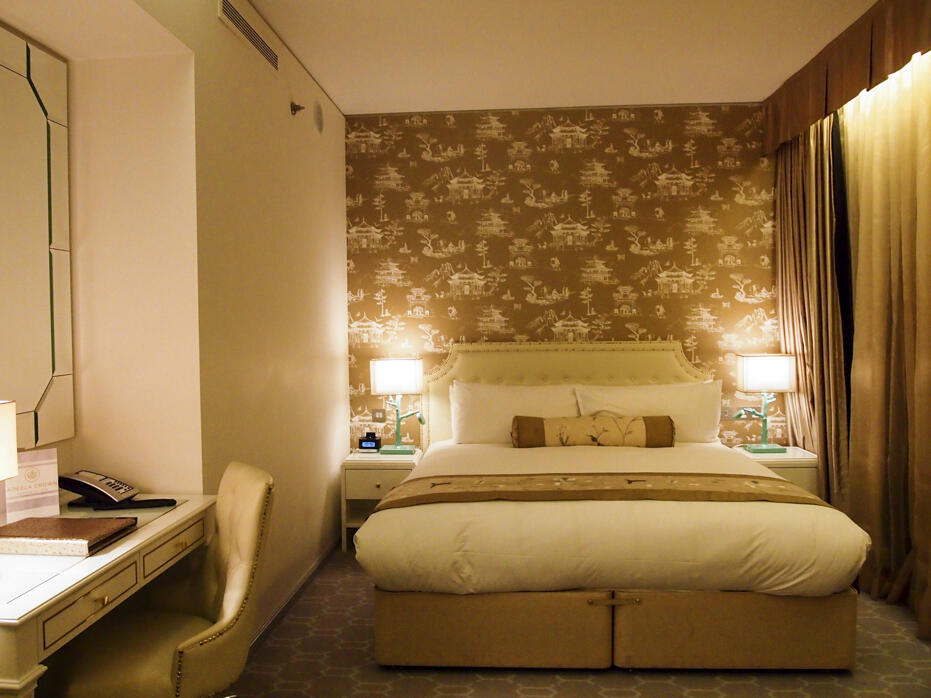 That hotel bed provided me a cosy slumber every night as i fell into it. (Fashion Week is tiring!)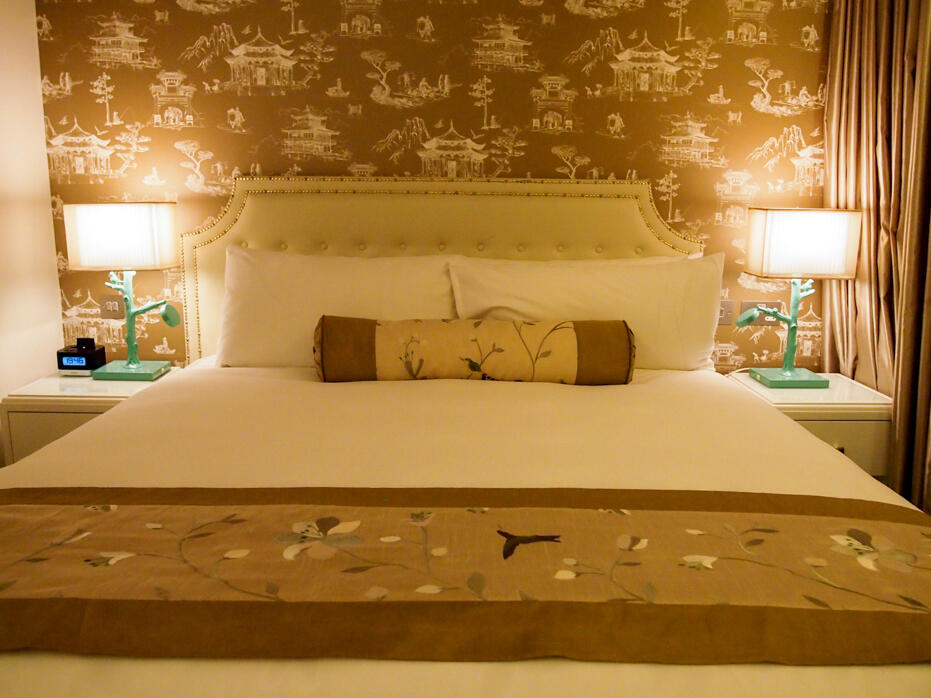 The brand concept celebrates the intertwined stories of Asia and Britain hence touches of Asian culture and tradition you see deftly woven into the product and service offerings, alongside timeless British elegance of classic grandeur and modern edginess.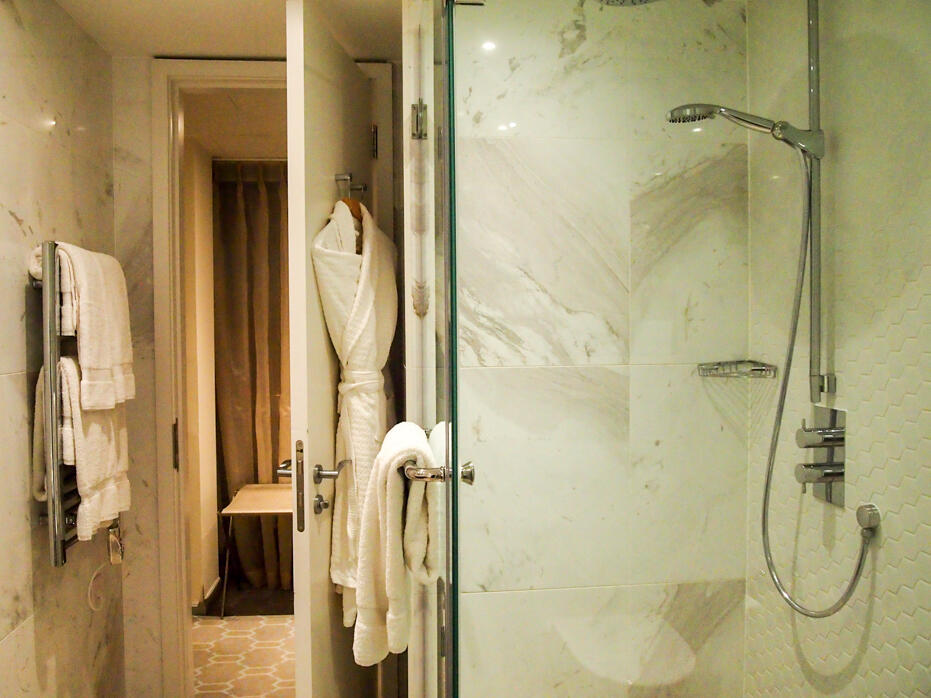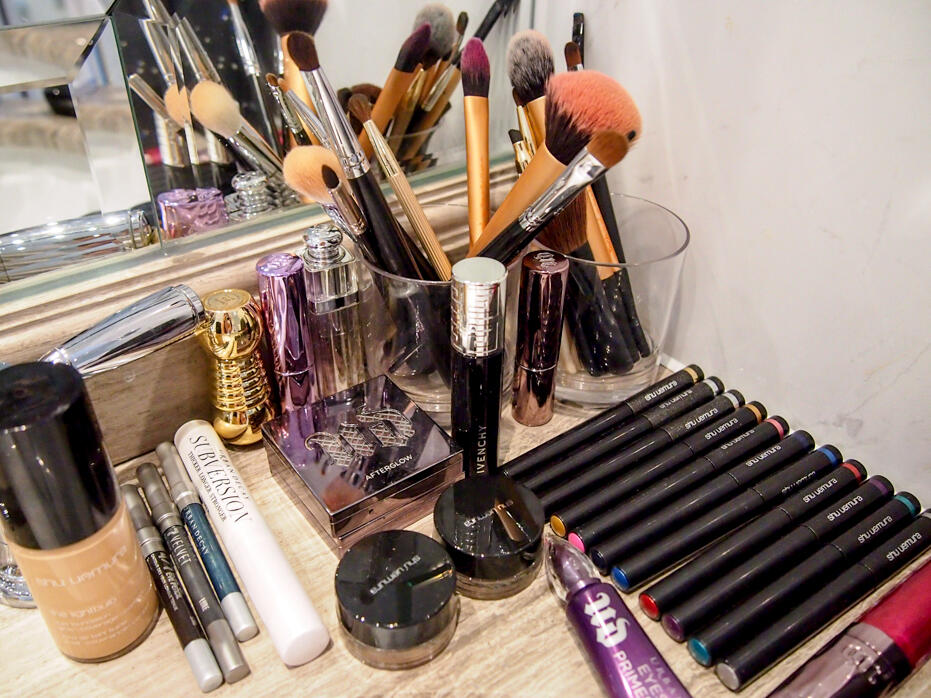 Warpaint.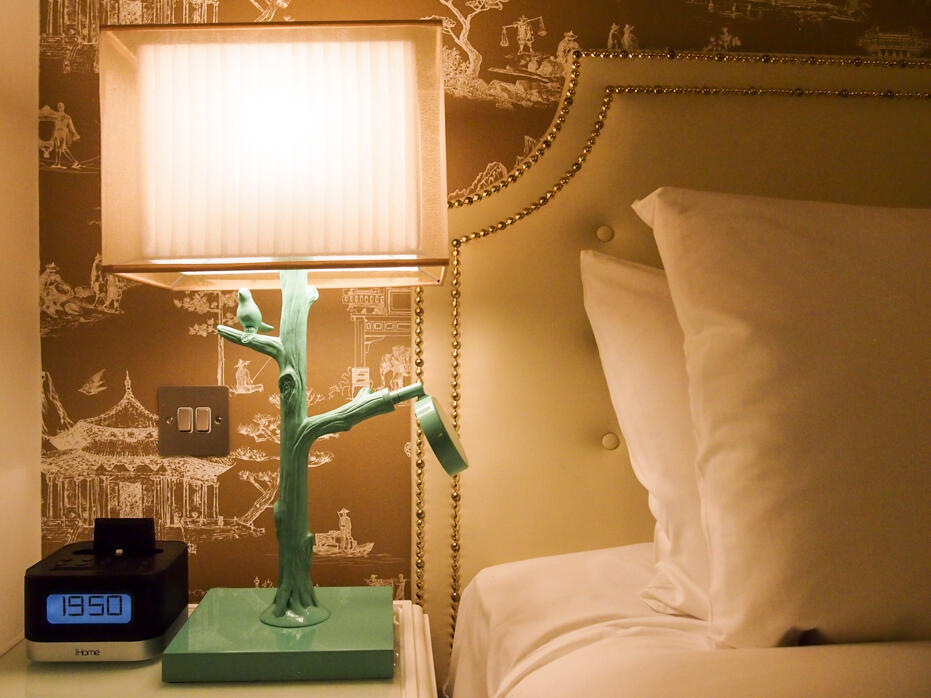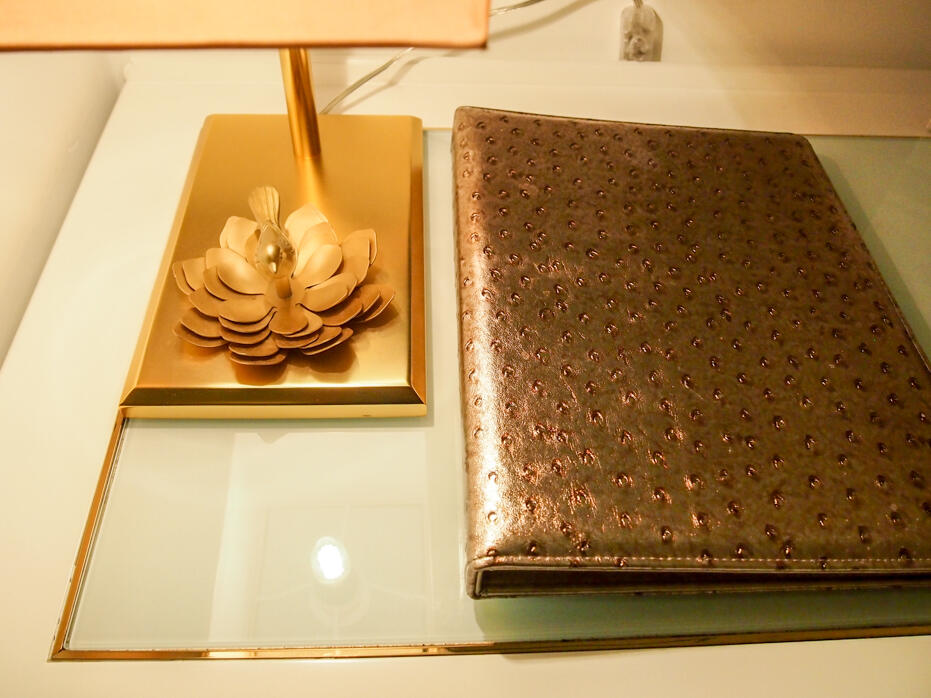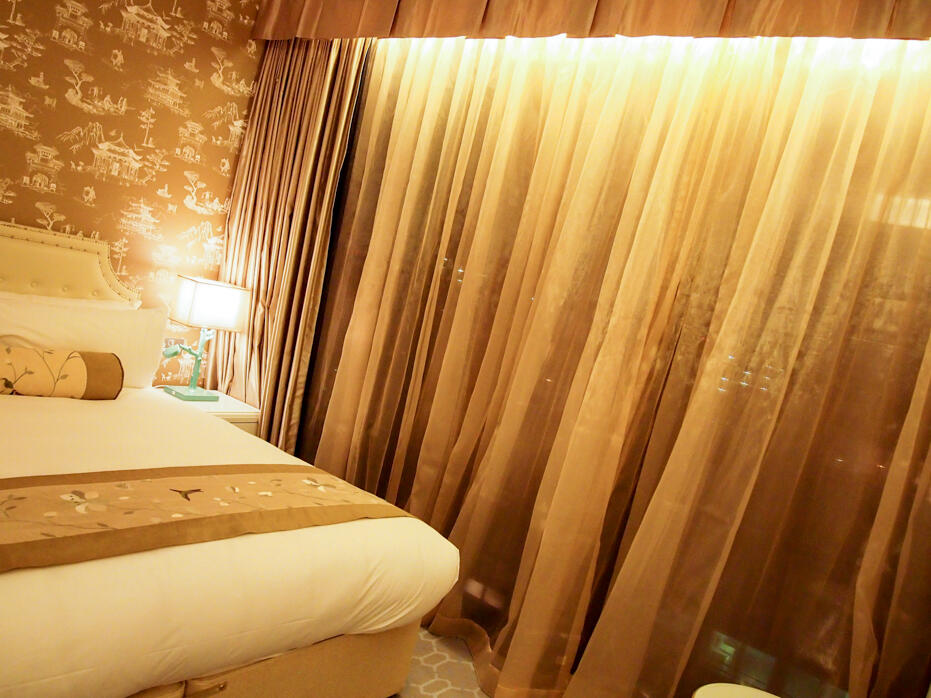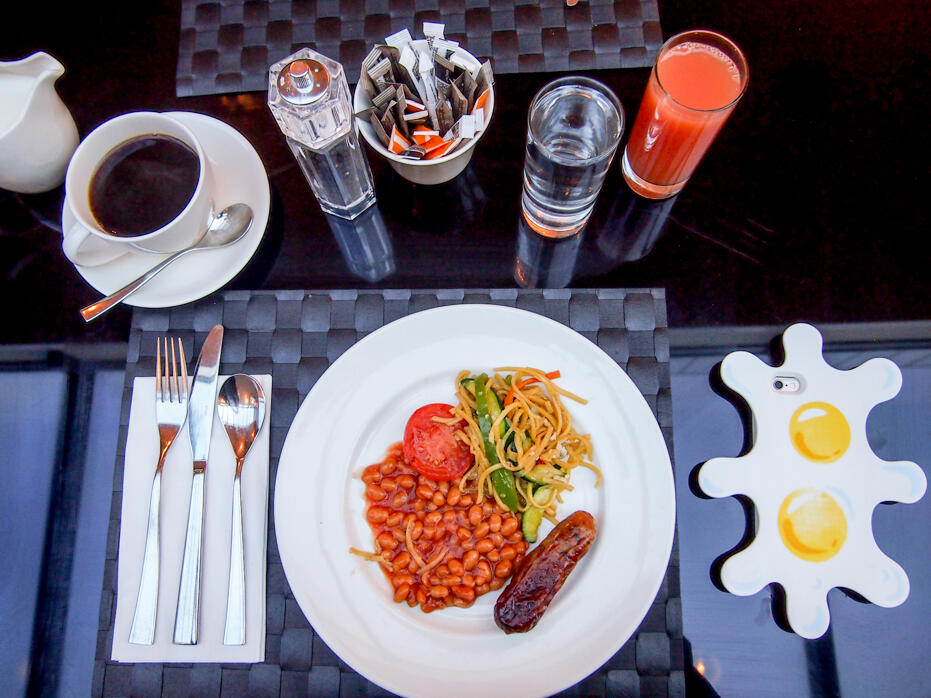 Breakfast on my first morning there- i felt like having a filling one cos i was going to be running around ALL day and who knew what sort of meals i'd manage to fit in!
I had dinner by myself the second night i was there: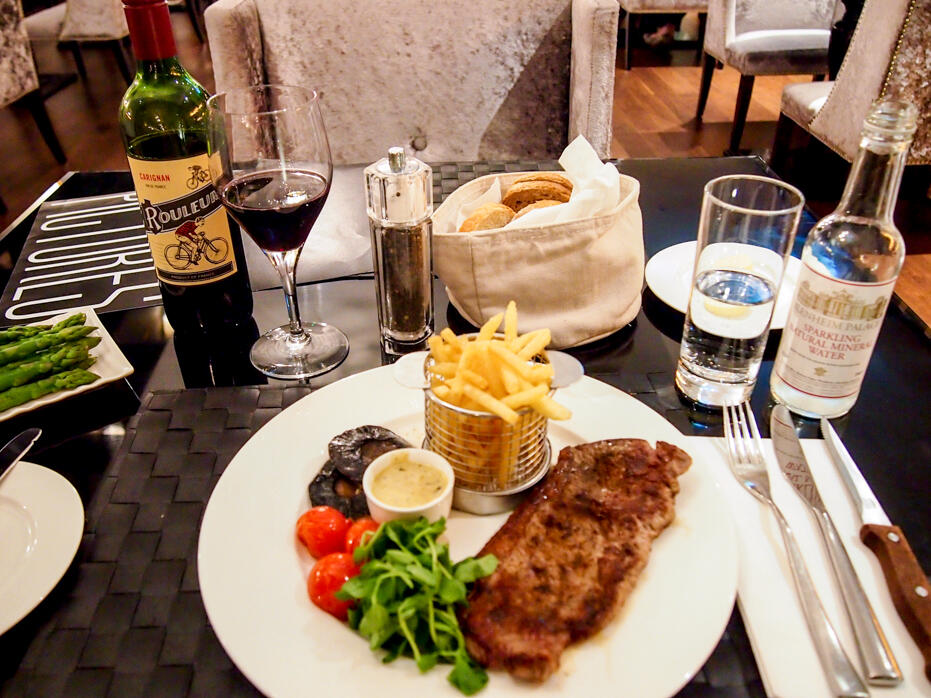 Ordered a 21-day aged 6oz Scotch Fillet with peppercorn sauce, Portobello mushrooms, cherry vine tomatoes, and skinny fries.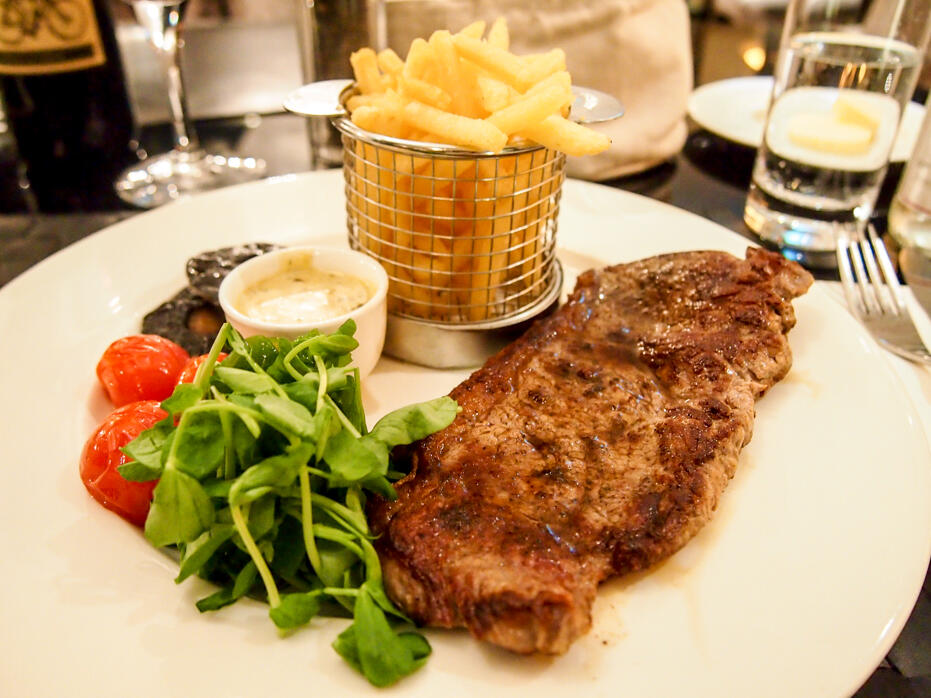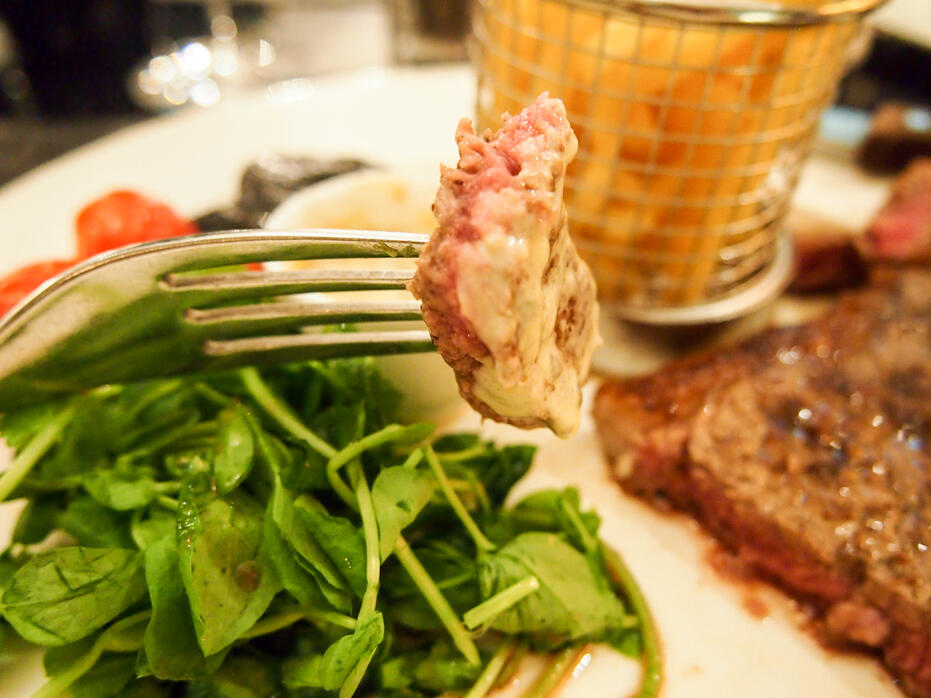 I finished it all.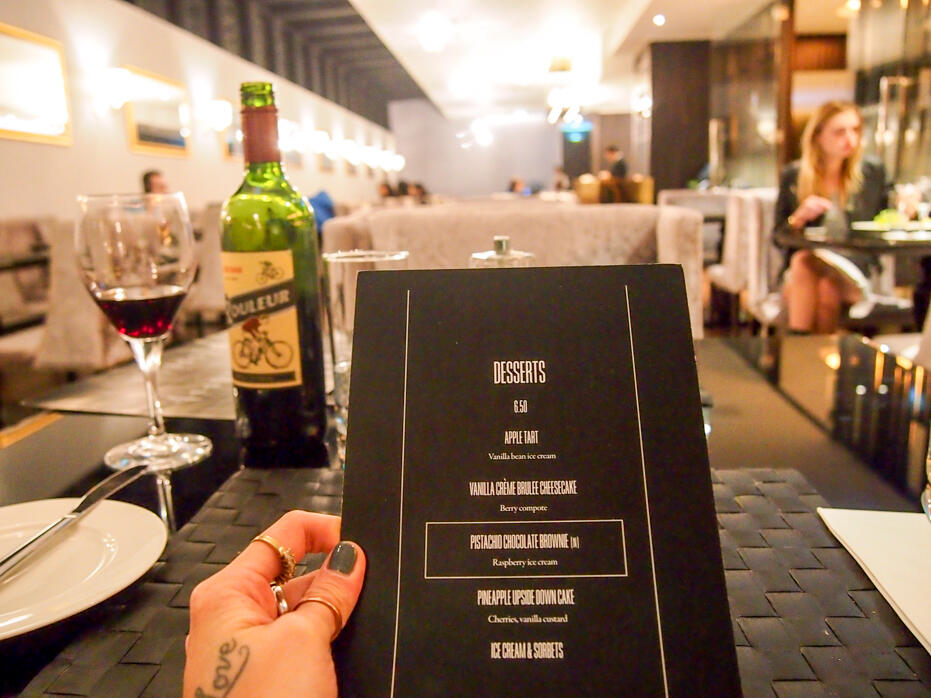 Decided to take my dessert back to my room so i could laze in it while taking my time scooping it into my mouth. I love savouring my food, to the disdain of some flustered friends.
Breakfast daily was a comfortable elegant affair with lots to choose from: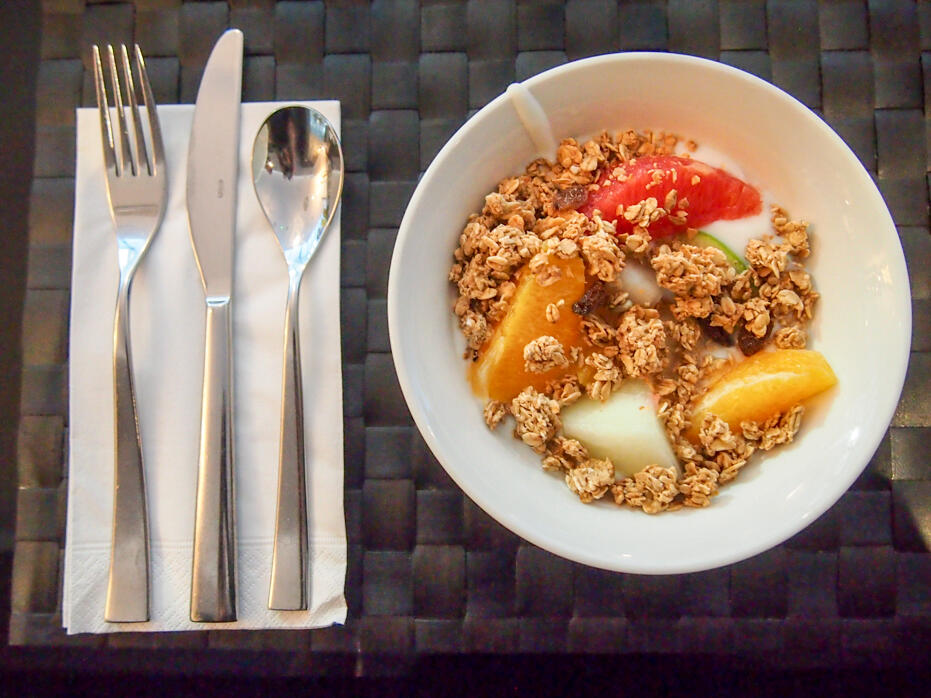 I was successfully trying to be good since i had steak the night prior, by having yoghurt and muesli piled upon honeydew and grapefruit.
Thanks to Malaysia Airlines for the hook up!
Read more about my first day at London Fashion Week *here*
+ + + + + + + + +
If you have an Enrich card, you can earn at least 300 additional Enrich Miles (per room above RM 251/night) whenever you stay with any Dorsett Hotels & Resorts.
Dorsett Shepherds Bush London
58 Shepherds Bush Green
W12 8QE London United Kingdom
T: +44 0203 262 1026
E: info.shepherdsbush@dorsetthotels.com
www.dorsetthotels.com/london/shepherdsbush
Twitter: @DorsettLondon
Instagram: @dorsettshepherdsbush
Facebook: www.facebook.com/DorsettShepherdsBushLondon
Hashtags: #dorsettlondon
+ + + + + + + + +
* My stay was sponsored by Dorsett Shepherds Bush
* This UK–Malaysia Influencer Exchange programme was organised by Malaysia Airlines. However, opinions are of my own. Malaysia Airlines flies between London and Kuala Lumpur twice a day on the A380. There are 8 seats in the First Class, 66 in Business Class and 420 in Economy. Make your flight reservations today on www.malaysiaairlines.com.