I wanted to make Jun's birthday special, but i also didn't want to use up bullets (assuming we will be together for years to come).
It wasn't difficult buying him items he'd like cos he's very vocal about his hobbies and latest gadgets/accessories he wants…
but thanks to his extreme doing-so-many-things for my birthday, i needed to do something he'd REALLY REALLY like.
Game on, i thought. The competitive side in me never dies.
I'm going to take this opportunity to compliment Jun
cos otherwise, i never would
Jun's always doing things for others. I still get amazed by his sense of compassion for everything living around him.
The other night, we were talking about how we want to change, and he said, "My mid-year's resolution, is to show more love to the people who matter to me."
And i'm like "Are you kidding me?" Cos he shows SO much love to people, animals and nature around him.
I've never witnessed anyone else more in tune with plants than him
And a LOT of people i keep in my scope are very into their plants (me included, but i seem to kill them)
It confounds me that someone i observe gives so much love to everything around him, has a resolution to give more.
My eyebrows (contributed by disbelief) automatically raise, and my heart warms over thinking about how much love he has in his heart.
He even goes out to feed stray animals on his own with leftover food from his kitchen. I don't know anyone who does that! He brings food for my apartment guards, which is so sweet cos it saves them $, and i know how it feels to be working and be surprised with a snack. He basically gives out so much love, i wanted to give him some back.
He mentioned a few times he wanted to go to the beach, but i'd look elsewhere and pretend i was listening but not intently, tho at the moment in time, i'd be firmly telling myself "This is important, remember this Joyce!" (The last time we'd gone to the beach was in Tanzania 6 months prior.)
I figured a getaway i planned would be great, cos i wanted him to just relax and not have to take care of anyone or anything.
He's ALWAYS taking care of everything and for once, it'd be nice to take that control away from him so he could just BE.
(Also, i liked irking him by not telling him what was going on till he figured it out himself mwahaha)
A month before his birthday, i decided that Langkawi would be the closest beach we could get away for 3 nights. It made the most sense cos we could fly in for only an hour from an airport that was 15 minutes away from home. I abhorred against a plan that would require too much time traveling and less time enjoying. I surfed Hotels.com for diff options (as they have properties ranging from international chains and all-inclusive resorts to local favourites and bed & breakfasts) and opted for a resort with a private beach. I confidentially told Cammy & Kenny about this resort, and Cammy's face fell a tad before she shared that they'd stayed there before and had found it disappointing. I felt a bit blah for hearing that. A week later, Cammy whatsapped me saying that she was thinking about our plans again, and really thought i should book elsewhere.
I panicked.
I went through hotels.com again, and managed to change my booking to the Westin instead, for which i'm very grateful cos it would have sucked if we'd stayed in a less-than-desirable resort.
In the week leading up to his birthday weekend, i'd roughly told him what to pack and Jun was asking all sorts of questions claiming i needed to tell him, but i'm sure, it was all pretense for his trying to guess what the plans were. I'd just told him to take 2 days off work, and that we'd be away Sat-Tues.
Jun: Do i have to pack board shorts?
Me: Hmmm… *pretends to think hard* … nope… you don't need board shorts
Jun: You mean there's no pool?!
Me: Nope.
Jun: Oh… *seems confounded*
Amongst his birthday gifts, i'd also bought him two pairs of board shorts cos he sorely needed new ones.
It totally threw him off the radar and i must say i patted myself of the back many times for this one ?
He ended up thinking of all these places which involved no water, pool or sea.
The day before while i half-packed, he spotted a hint of shiny decorations glinting through the mesh of my rimowa, and said, "We're going to Seremban right? You've booked a place there to stay and invited all my friends!"
I was like, "Er noooo sorry to disappoint, but we're already having dinner with them on Friday night…"
He was stumped. And i totally enjoyed it.
The night before Jun's birthday, we had dinner with his closest group of friends at Ad Hog, his favourite pork restaurant, before adjourning to Sparrow for nightcaps. It was a marvelous night and i tried not to be kancheong about leaving for a flight the next day and not telling him we're actually FLYING = WE CAN'T BE LATE. Just to be safe, i pretended we had to leave the house 30 mins before actual time.
On the morning of his birthday, him being him, had to run some errand before we left, as i woke up and finished packing while awaiting his return and for us to leave.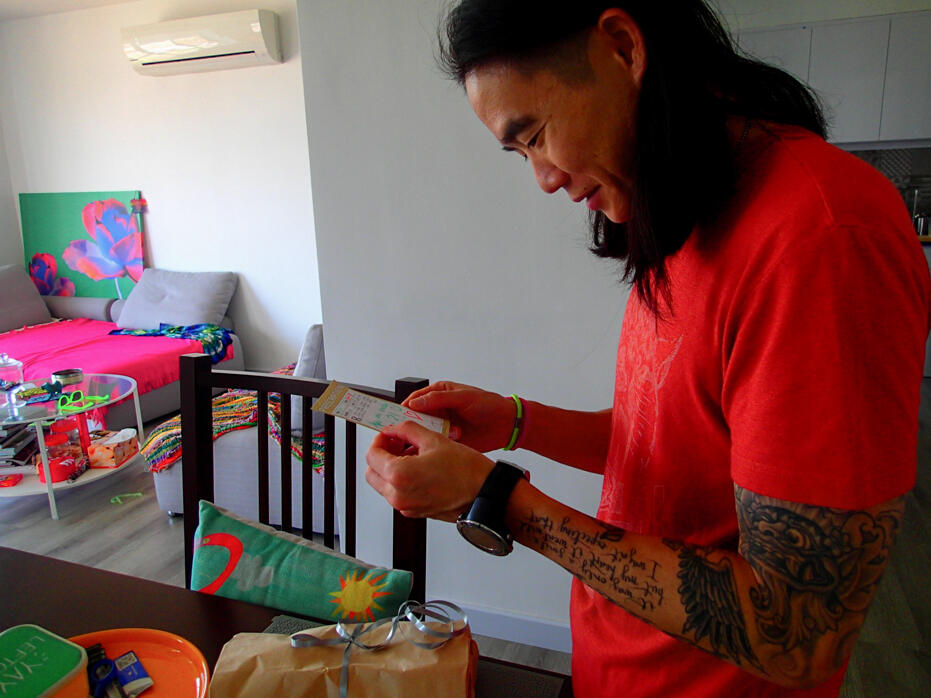 Him reading a cute note i wrote just before we left. He still had no idea where we were going.
When the Uber took us towards Subang, he said, "I know! You're taking me for a spa and then stay in Saujana!"
I just grinned at him as the taxi took the 3 o'clock at the roundabout and subsequently, away from his guess.
Of course, he finally found out where we were going when we were waiting at the gate.
"Are you exciteddddd!!!!" i couldn't help being excited for him.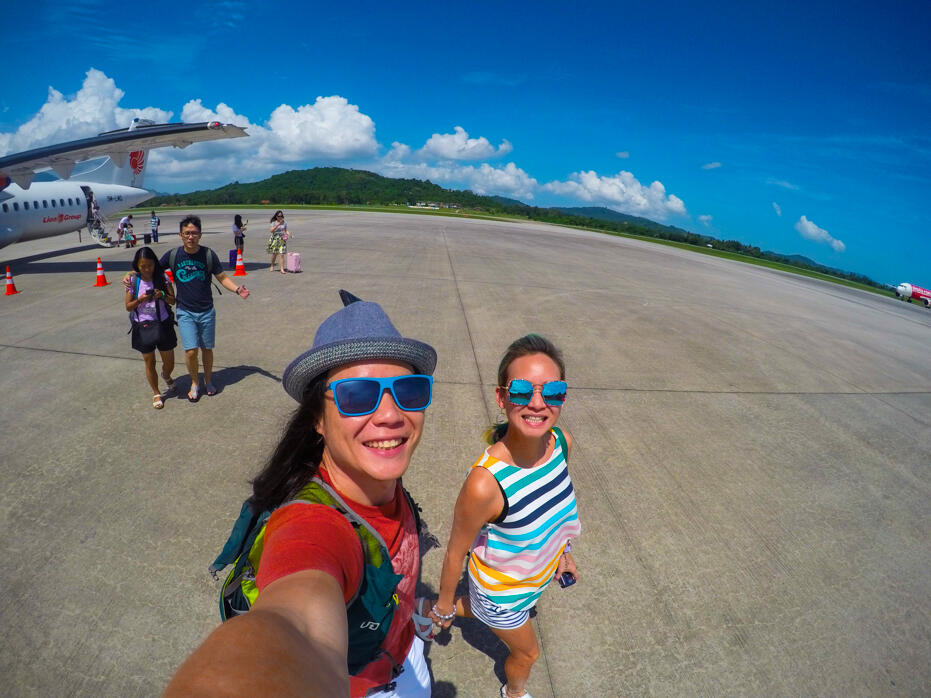 Yay Langkawi! Island! Sea! Blue skies! No people we know! Just us!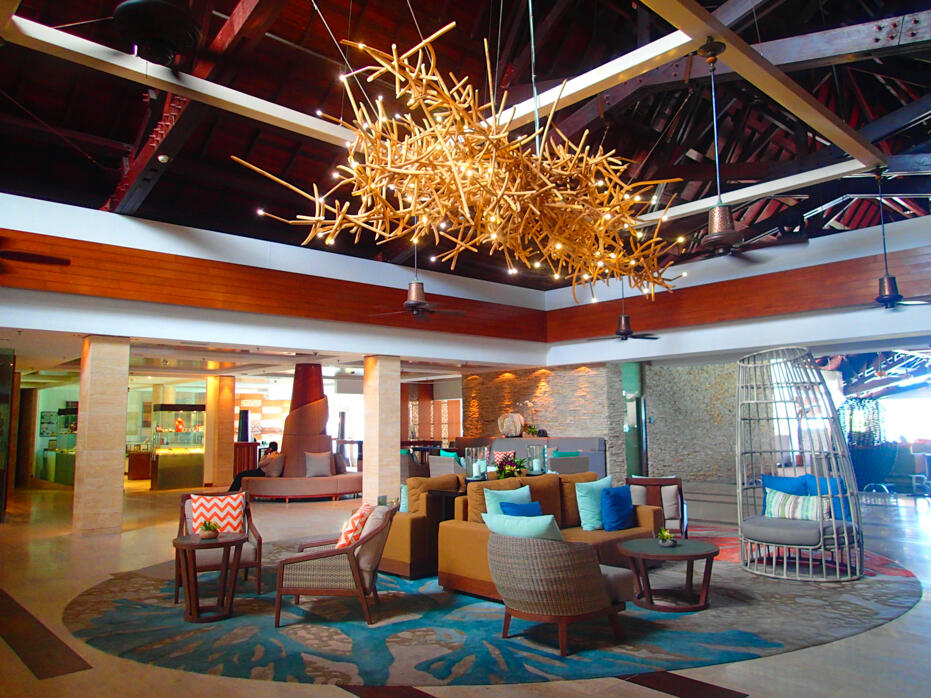 The lobby at the Westin Langkawi
While planning Jun's birthday, i found a freelancer in Langkawi who decorates hotel rooms for occasions and emailed them for a quote and pix. When i got the quote, i was in the office and asked Baby, "Can you guess how much it cost?"
RM400.
I'd rather spend that $ on a nice meal/dish and blow the balloons up myself.
"They must be targeting the kwailos."
I emailed the Westin that we were coming for a birthday, in order to get them to decorate the room in whatever way they had in their SOP.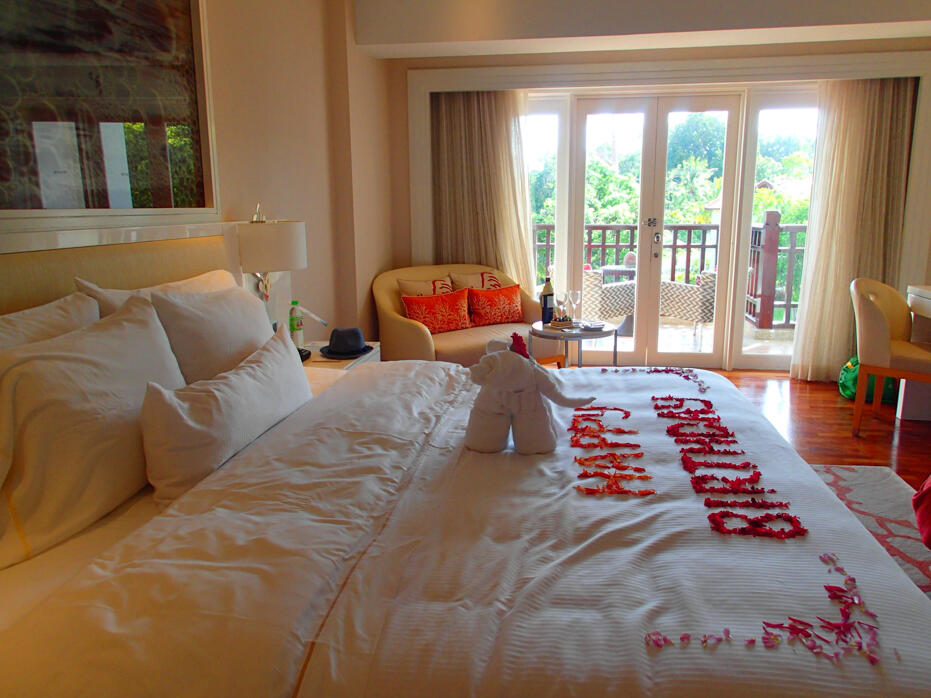 Man, this is so much better than that RM400-freelancer. And it came with the room.
Awesome job Westin. We had so much fun messing up all those meticulously-arranged flower petals.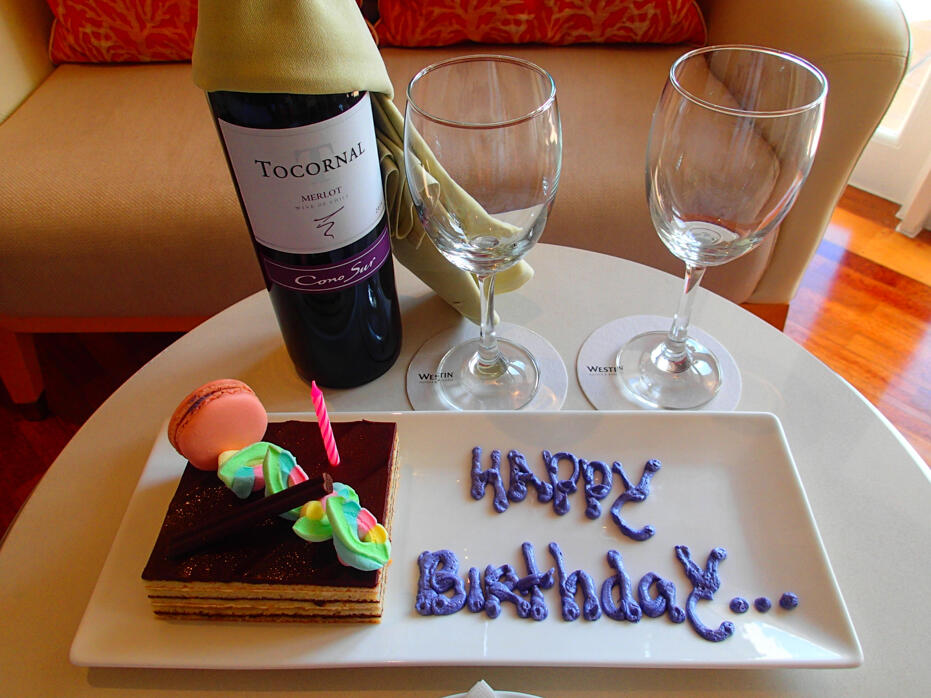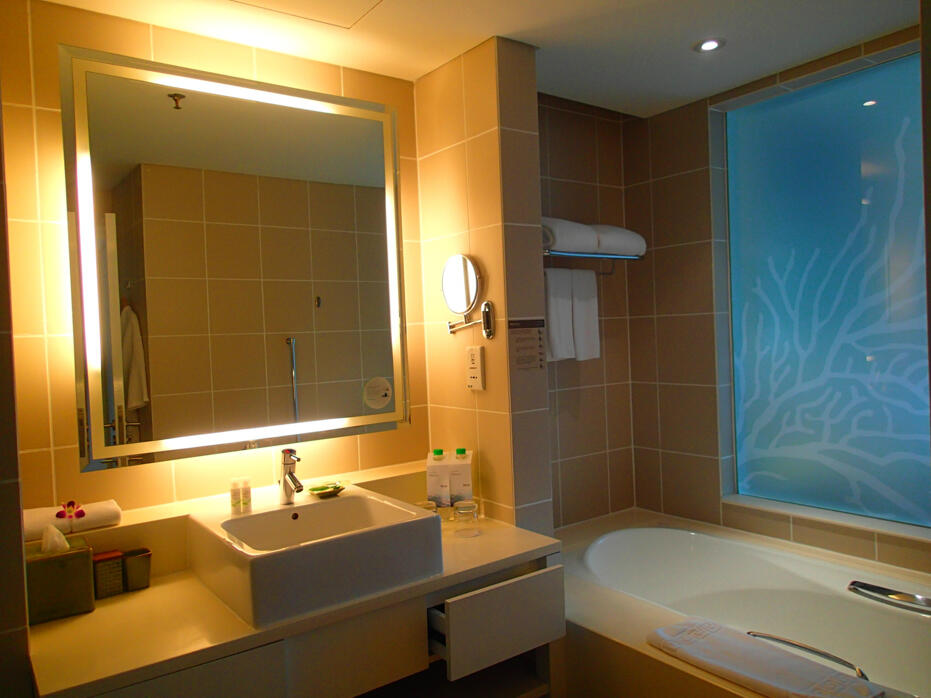 What the bathroom looks like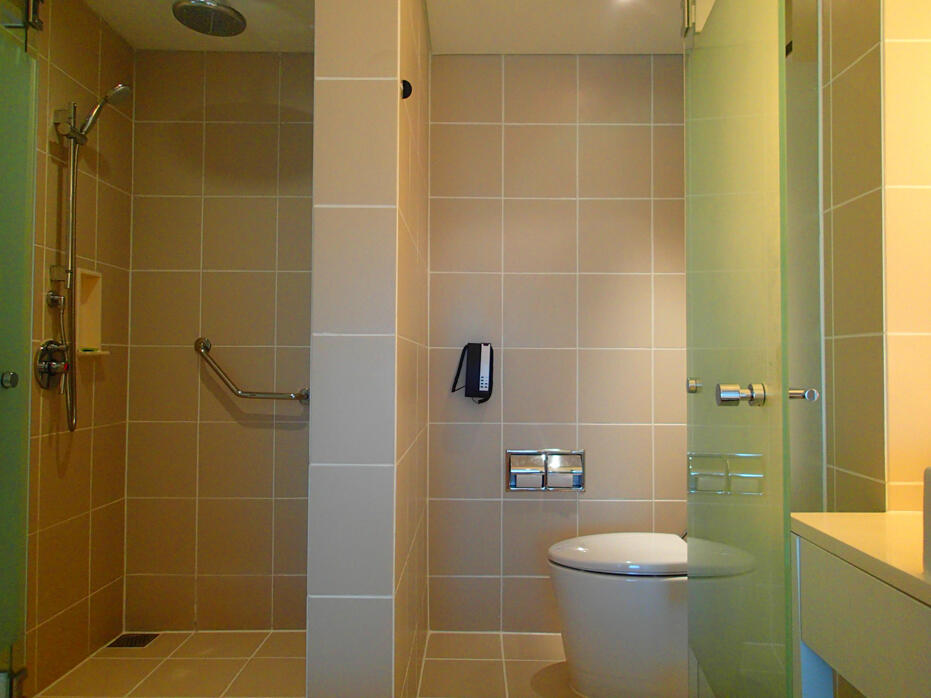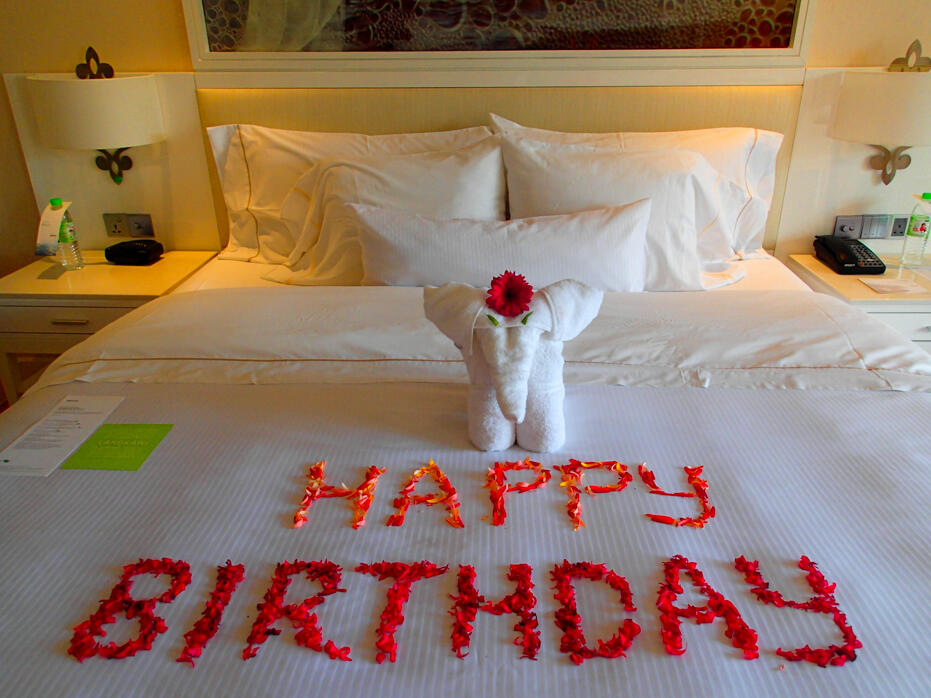 Looking back at this pic – the letters were damn straight. #OCDfulfilled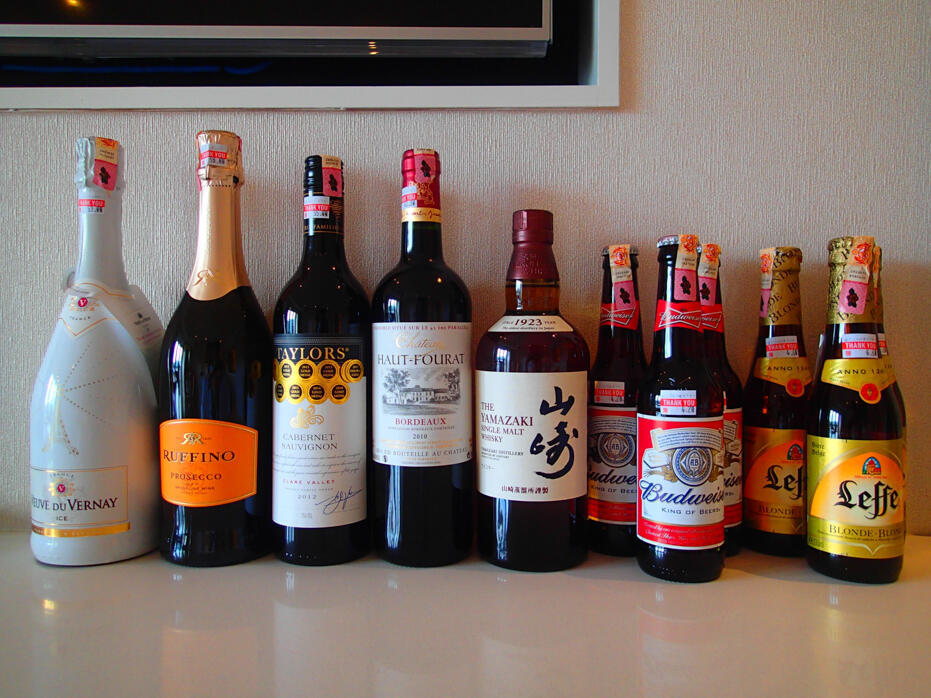 One of the many things that Jun and i bond over.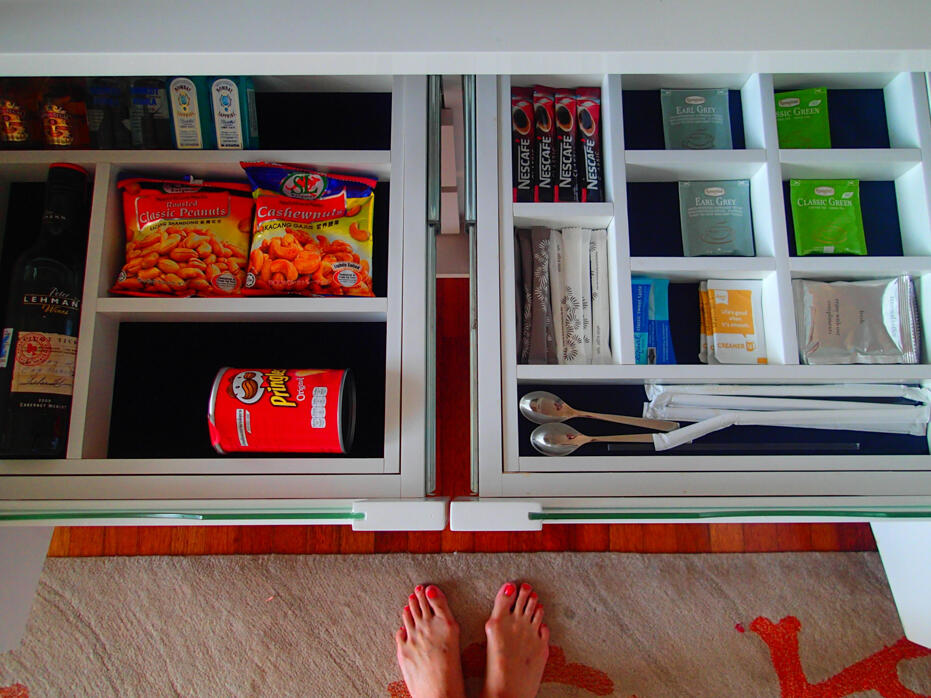 I took this shot so i could reference what i would tell my future furniture designer on how to best make a snack drawer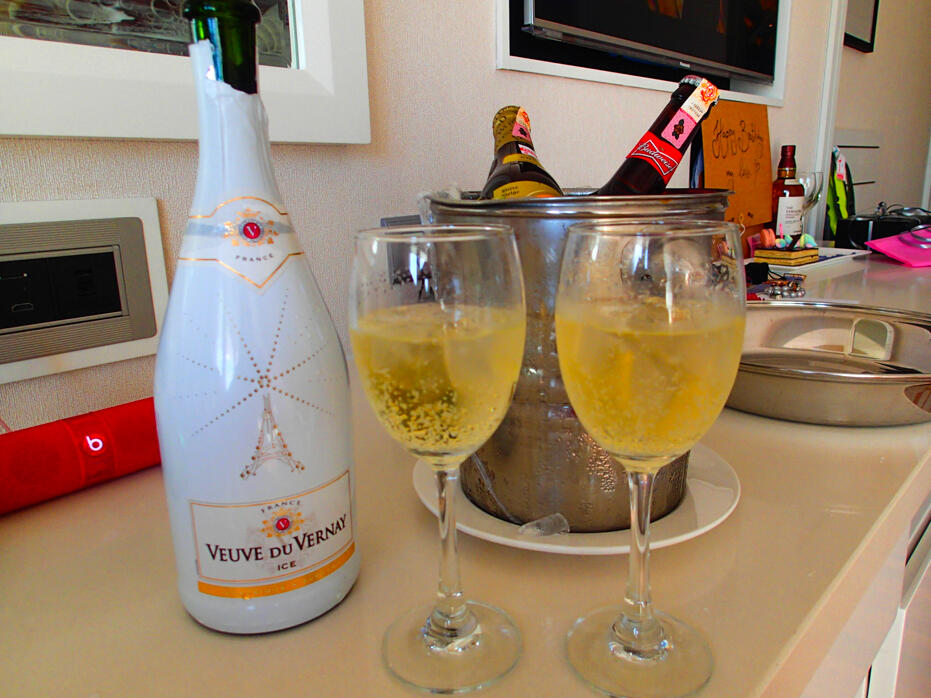 We started off with some bubbly…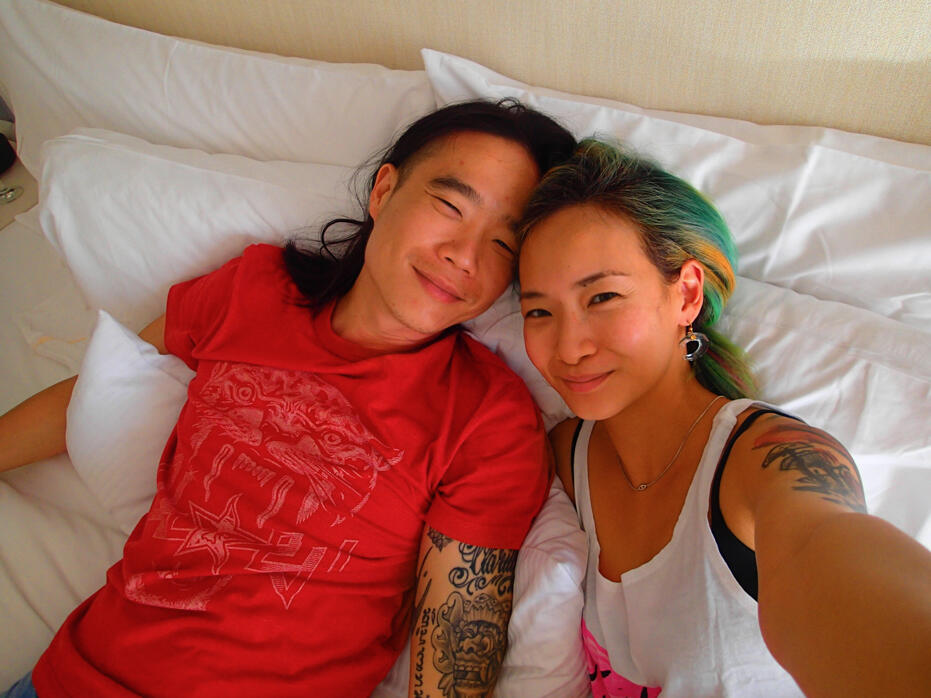 And promptly fell into bed to eat chips and watch TV.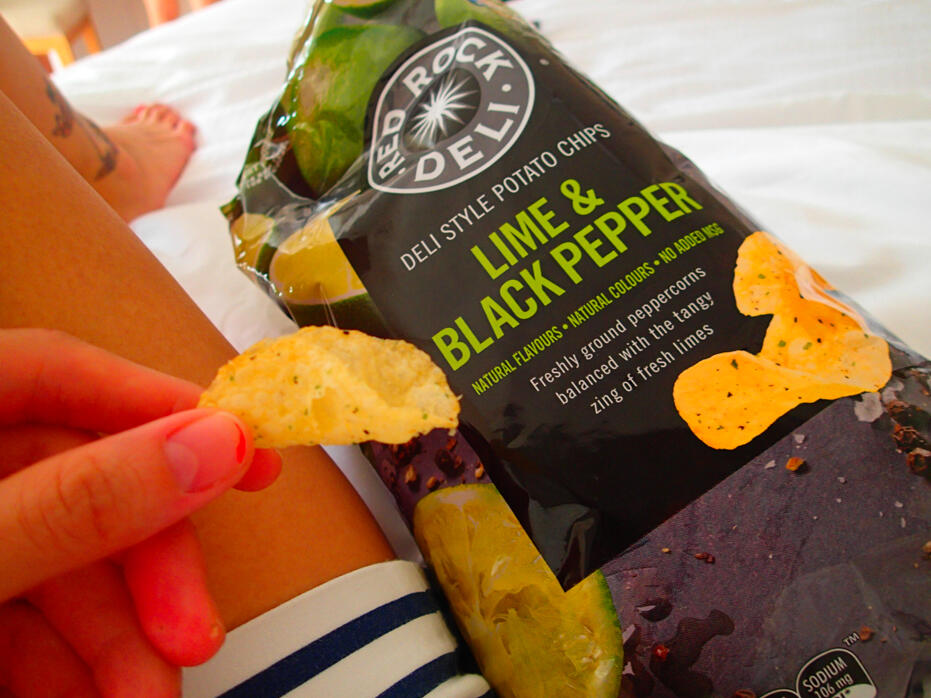 I thought we might head to the pool the first afternoon, but we couldn't be bothered. We just wanted to do whatever we felt like, and that was to REST the first afternoon.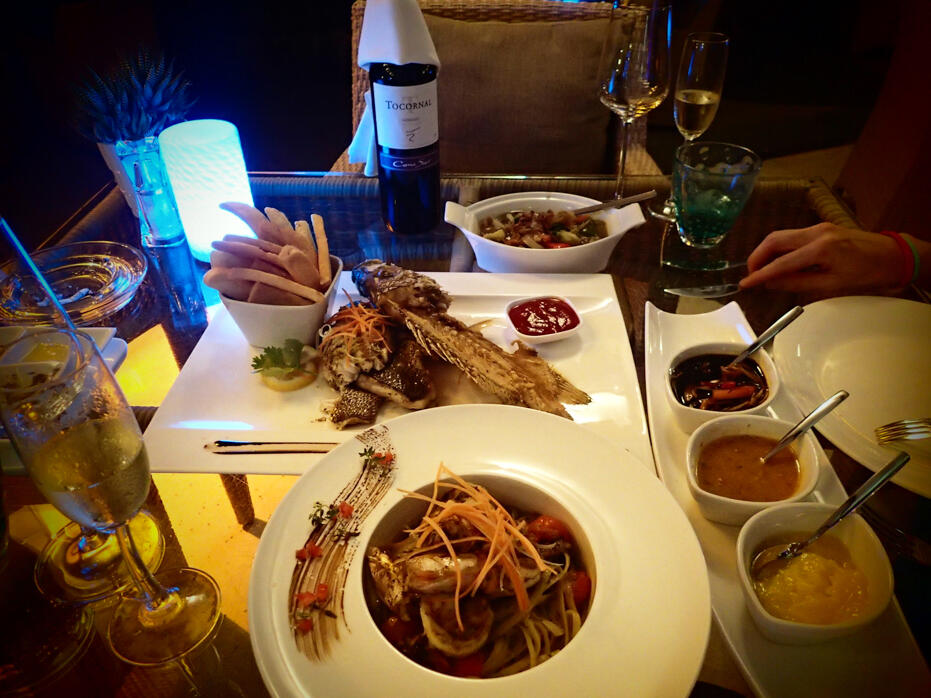 For dinner that night, we tried Tide, a restaurant by the beach in the hotel.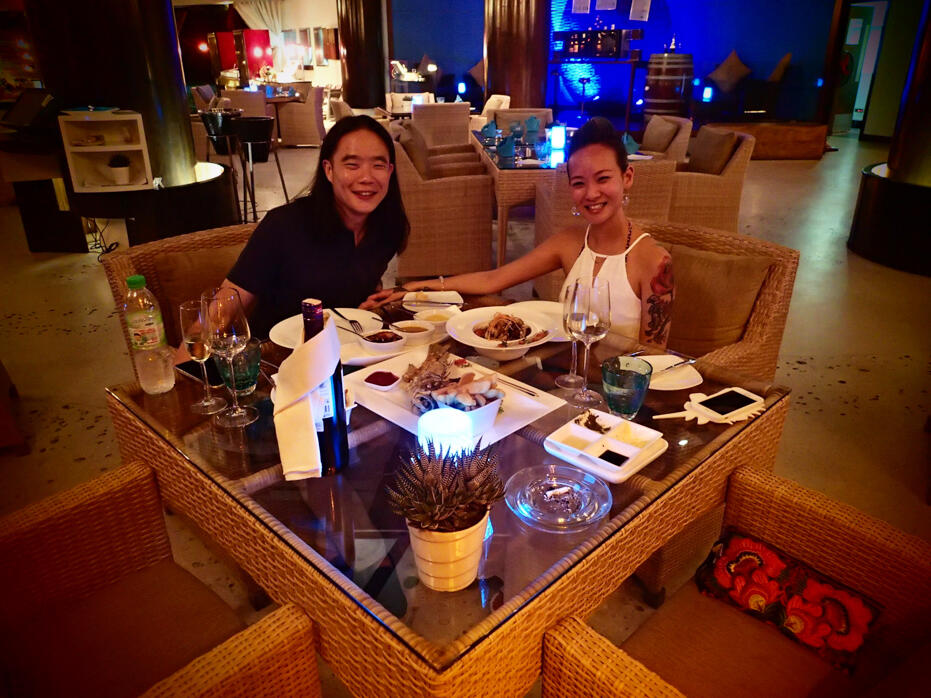 Sunday: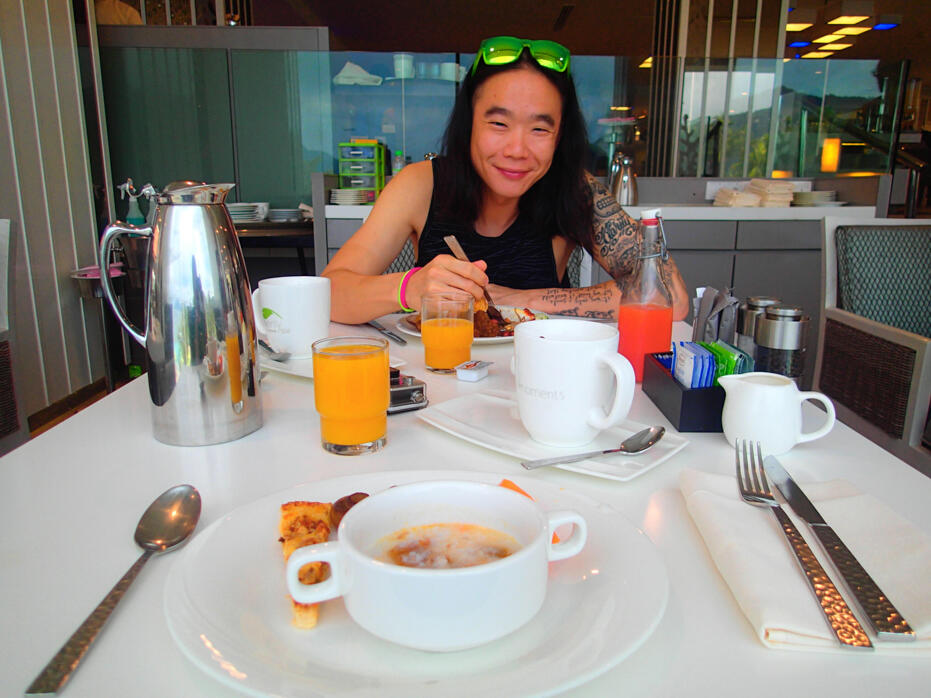 Ah this cute face!!!!!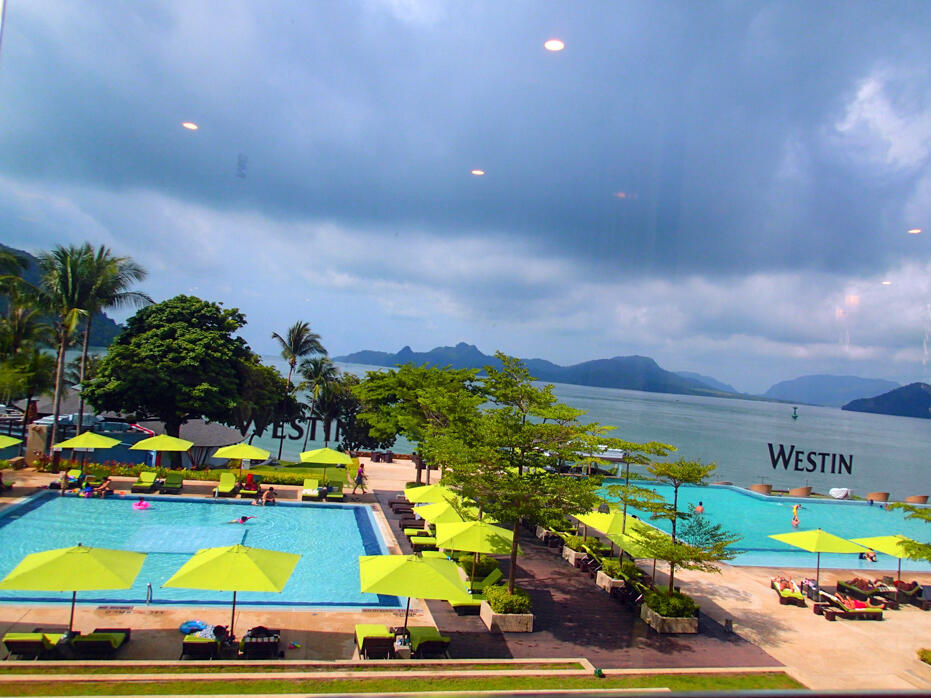 View from the breakfast room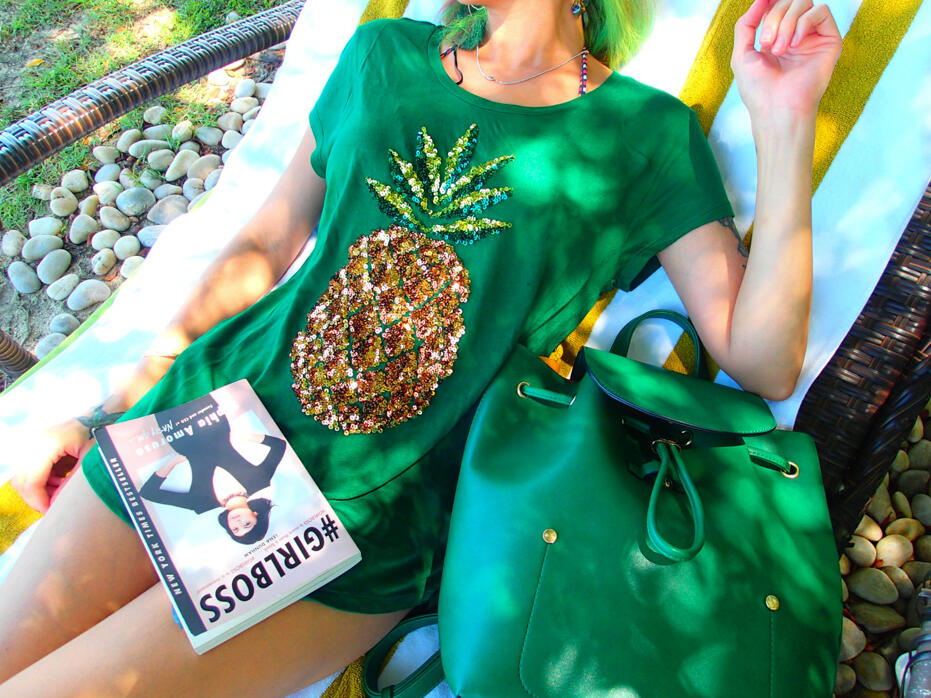 I didn't plan to wear all green! Some things just… HAPPEN.
Finally finished the #GirlBoss book.
Brought my new forest green #PerfectBucketBag sent to me by Fashion Valet.
Called Niko-Niko, it's from Sometime by Asian Designers.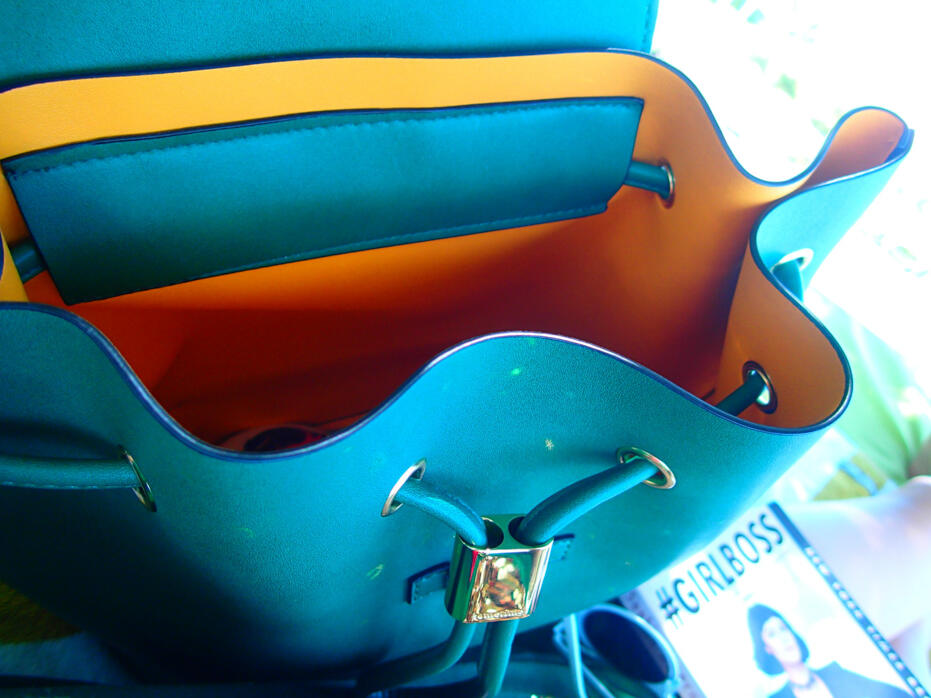 In between reading, i admired the detail of the backpack made from synthetic leather (i'm trying to abstain from leather) and bicolour microfiber. It's not so much what it's made from, but the DETAIL. I've heard of Sometime, but never saw any of the bags up close, and the detail… is surprising. I came home to look at the press release and read that their bags are made in its own factory, "the very same one that produces for some of the world's renowned luxury designer brands." Sweet.
I don't even know why i'm writing this cos it's all sold out, it seems all Sometime bags sell out within hours of being launched online. Good luck XD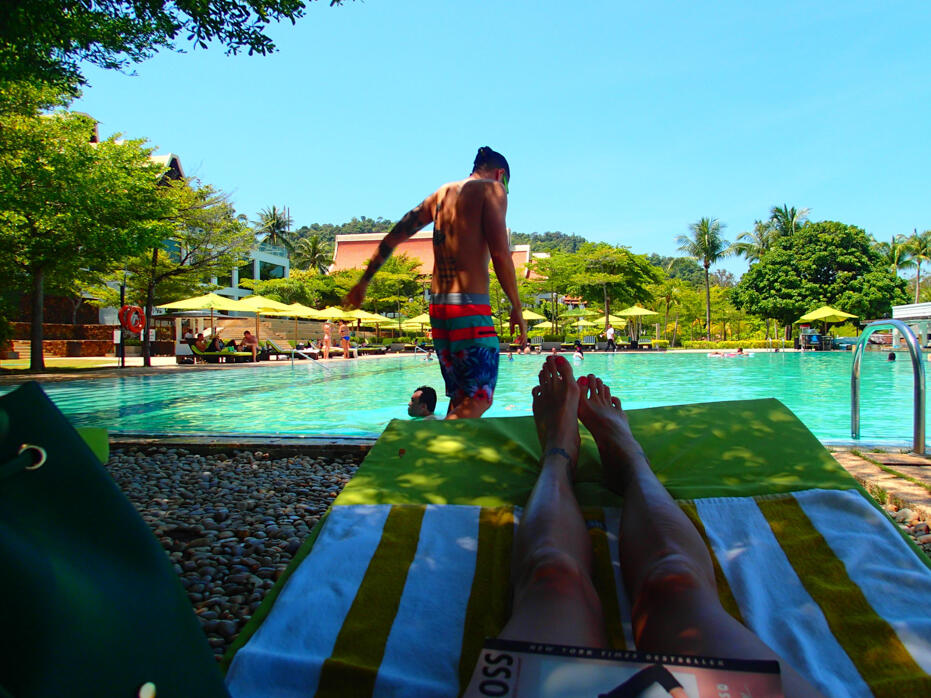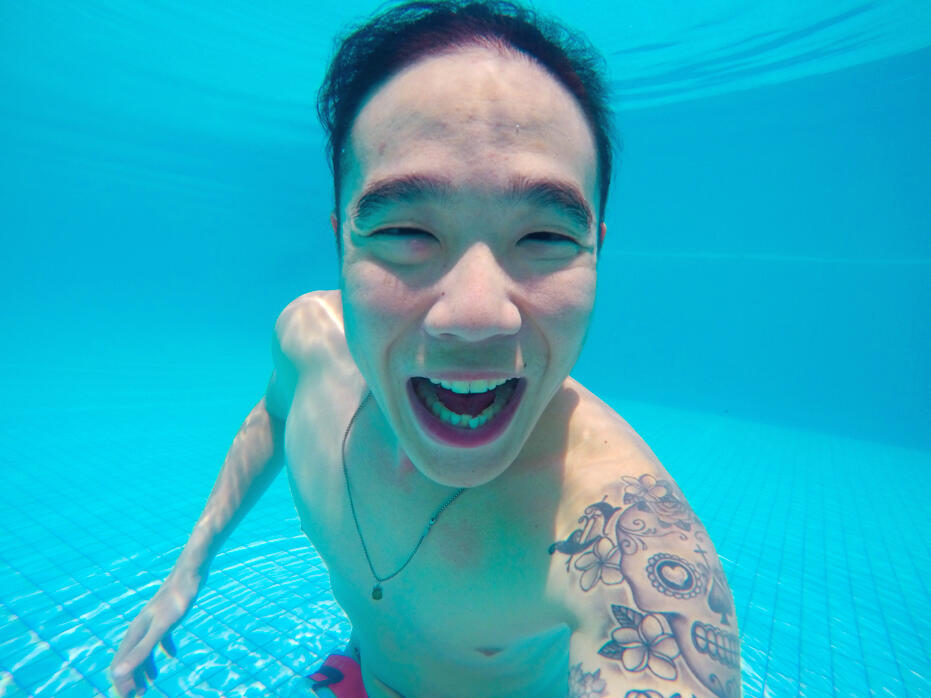 I told Jun we had another surprise after lunch. Back in KL, i had told Lexie about taking him to Langkawi, and she strongly suggested us taking a boat out during sunset which i thought was a swell idea. Again, i didn't tell him exactly what to pack for the afternoon, and he had to guess till we reached the Royal Langkawi Yacht Club which happened to be a 5-min walk from the Westin. #LifeWin
You should have seen me in the taxi as we left the lobby, "Sorry, but could you please hurry?"
Then we pulled up at the yacht club. -_-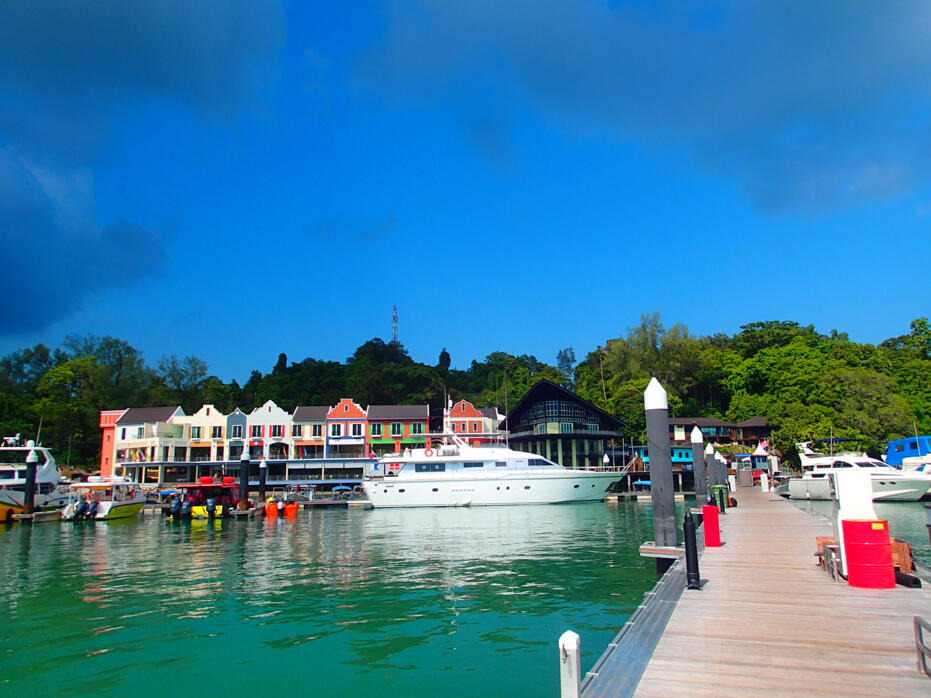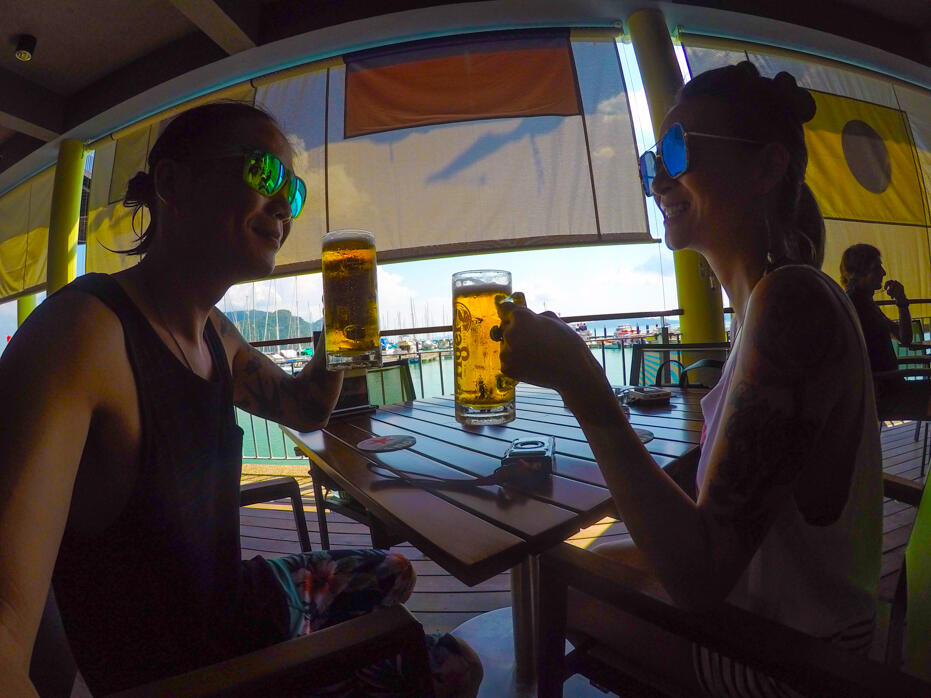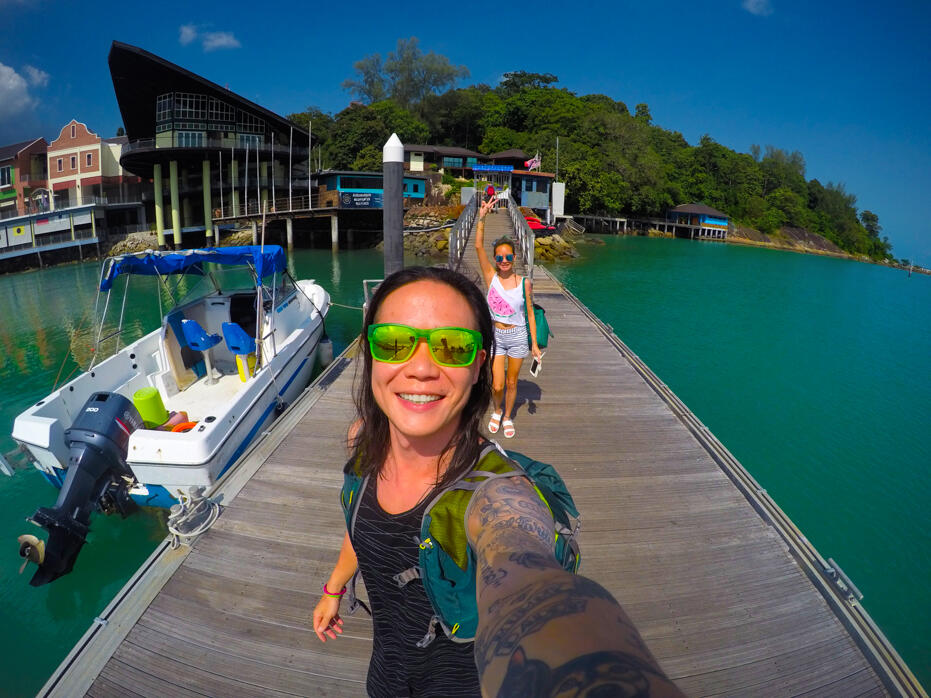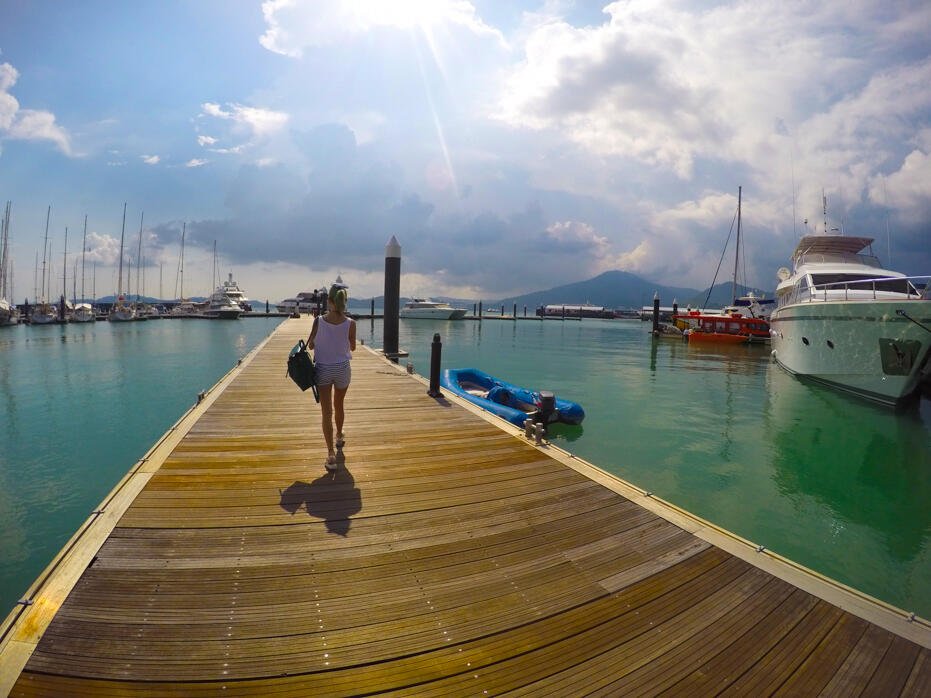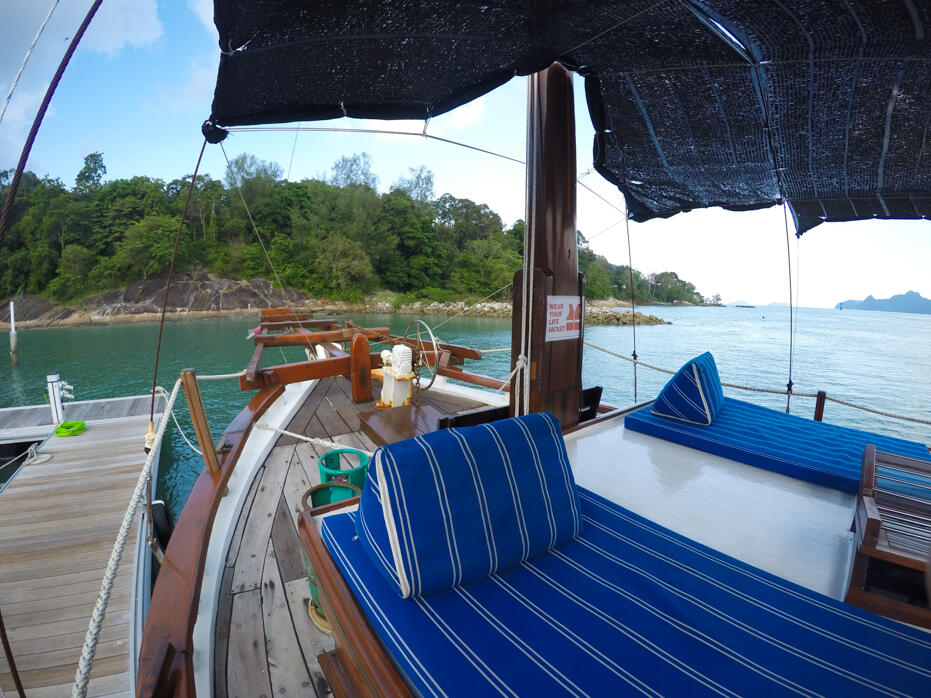 Lexie gave me the number of her friend called Eva, a German lady i didn't get to meet, who runs a sailing service for her boat Damai Indah with all-inclusive food and drink.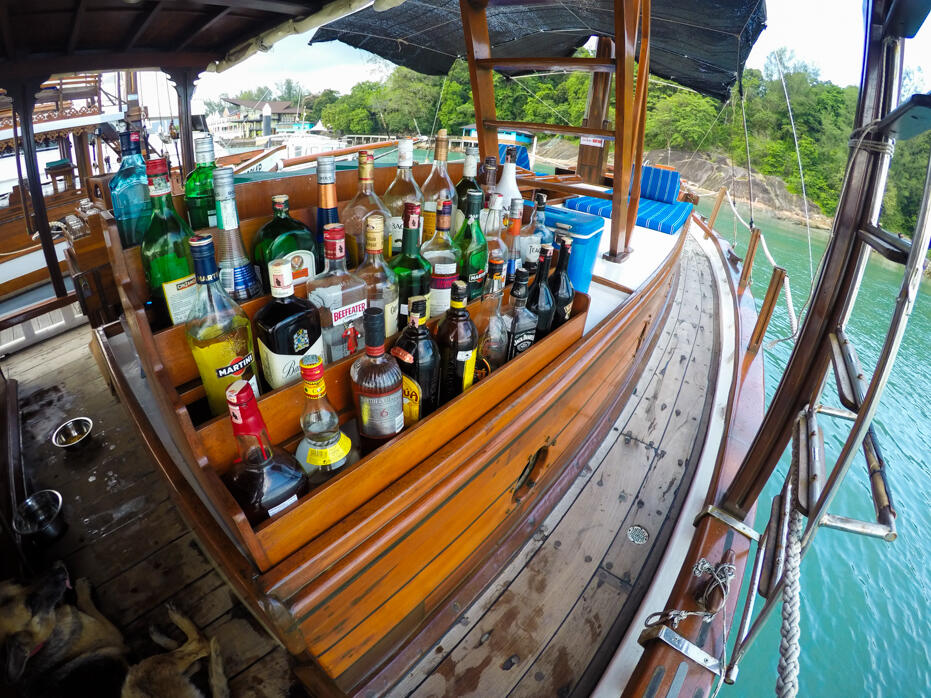 Open bar = danger.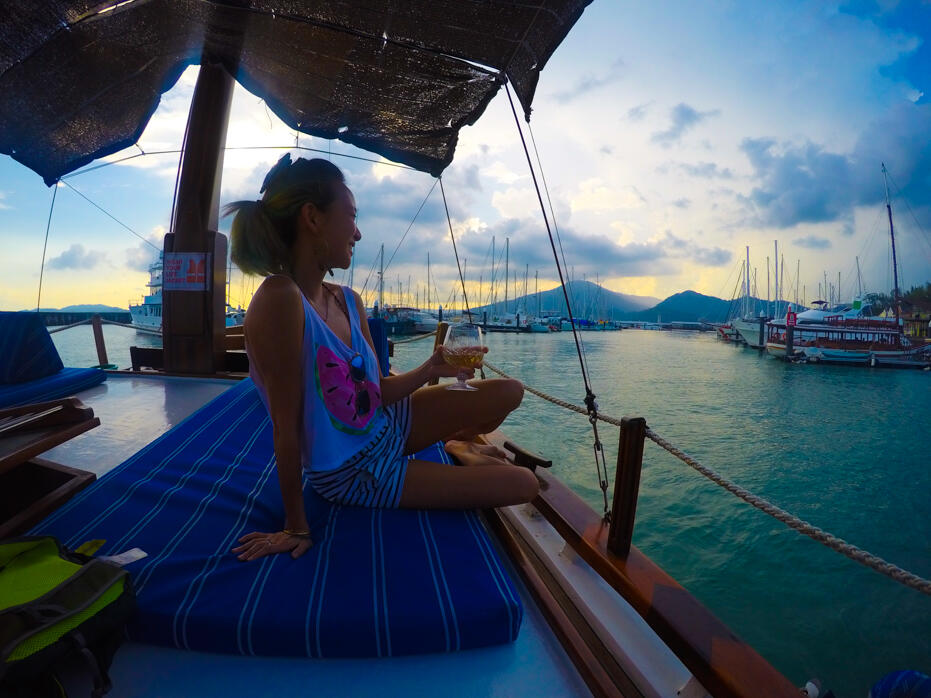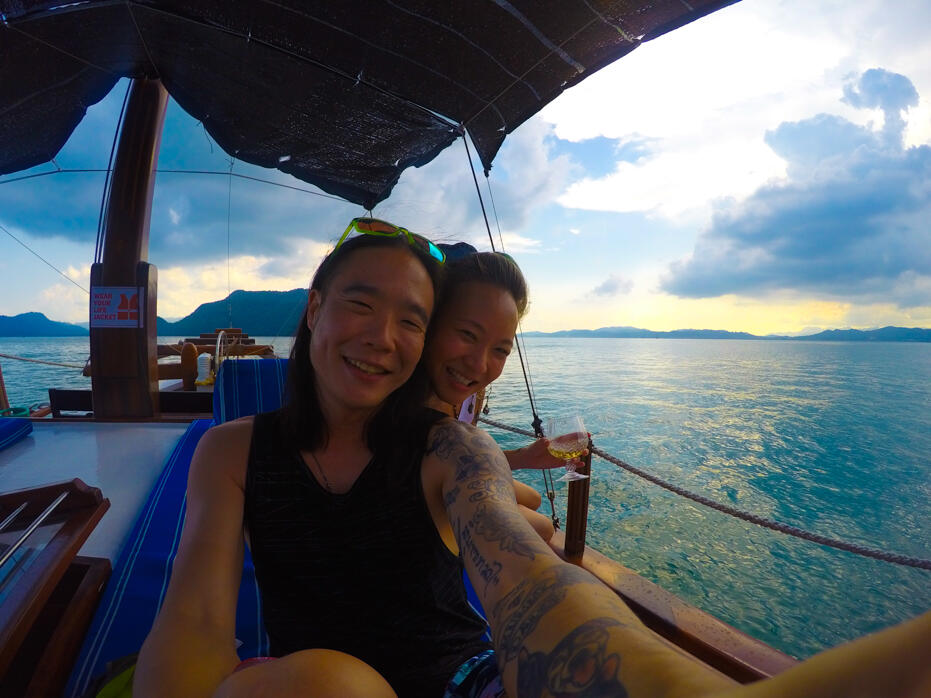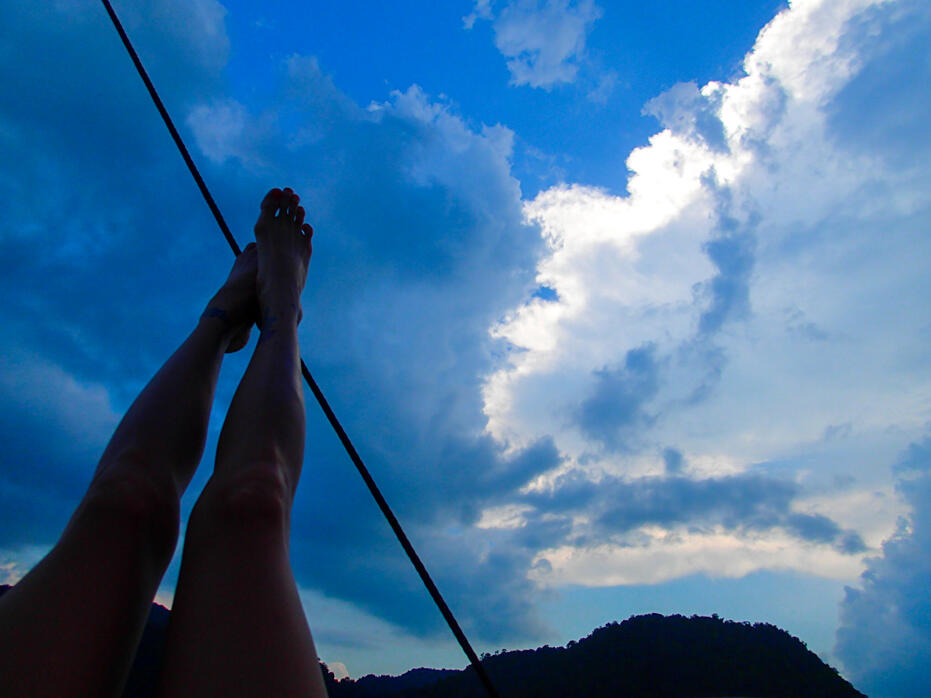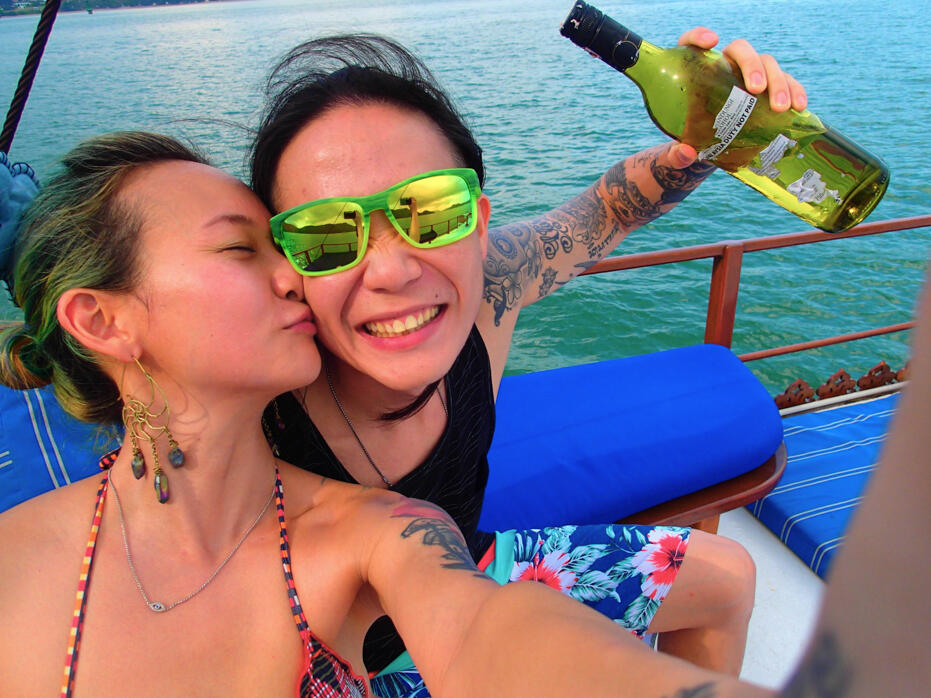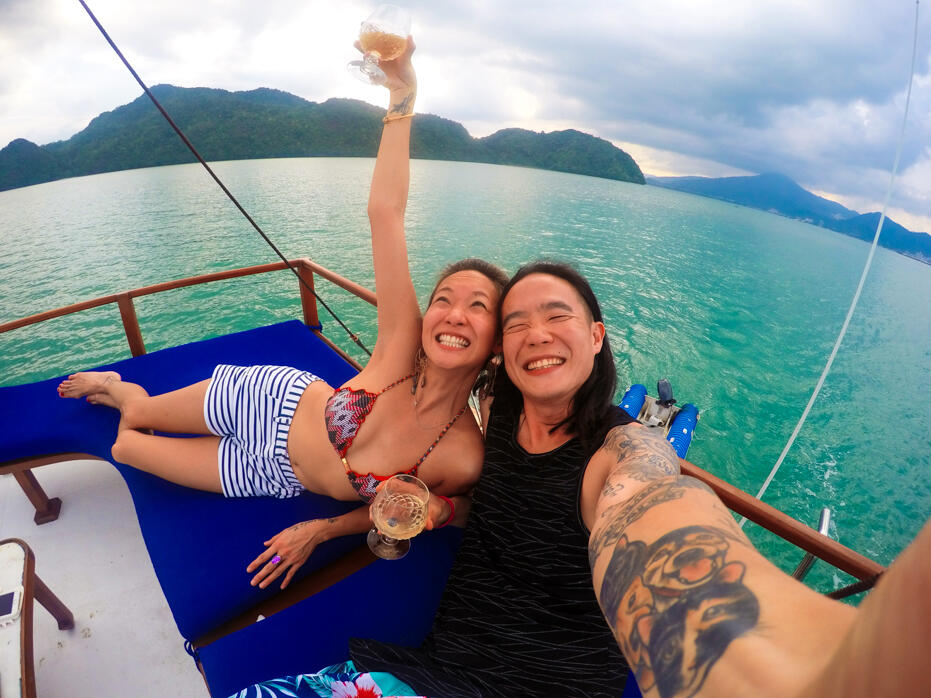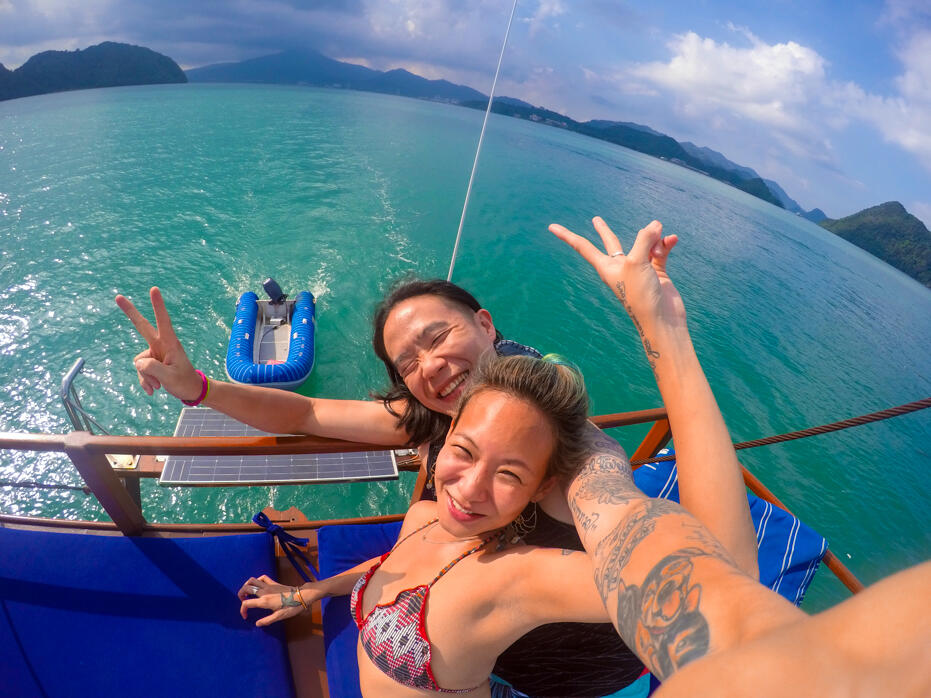 I was dancing on the top deck, and we dove into the ocean.
There is this dumb video Jun took where, in my head, i was doing a graceful swan dive but in actuality, i did a belly flop.
Not posting this here.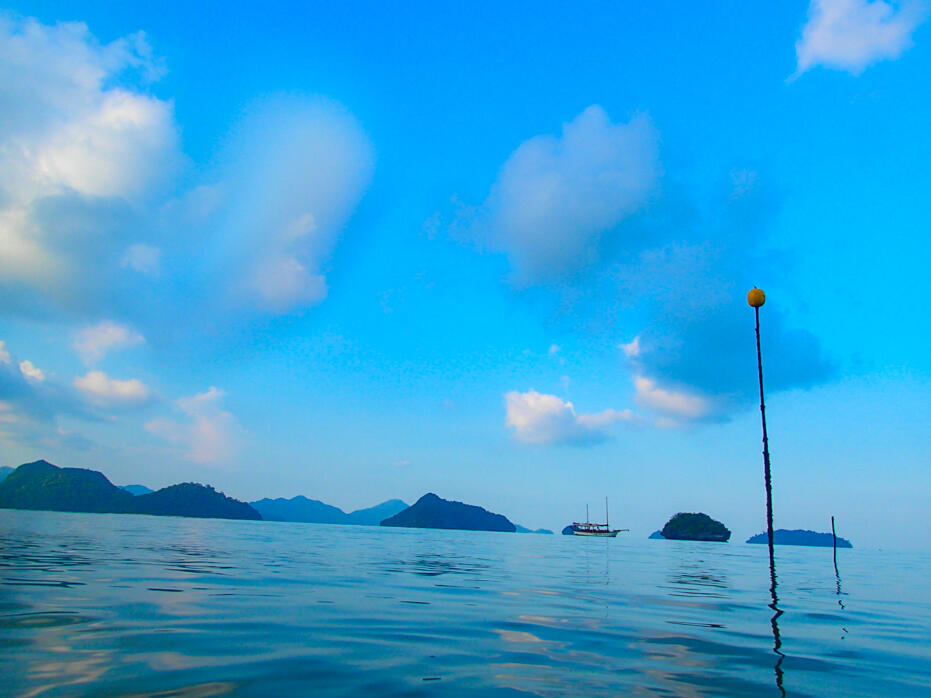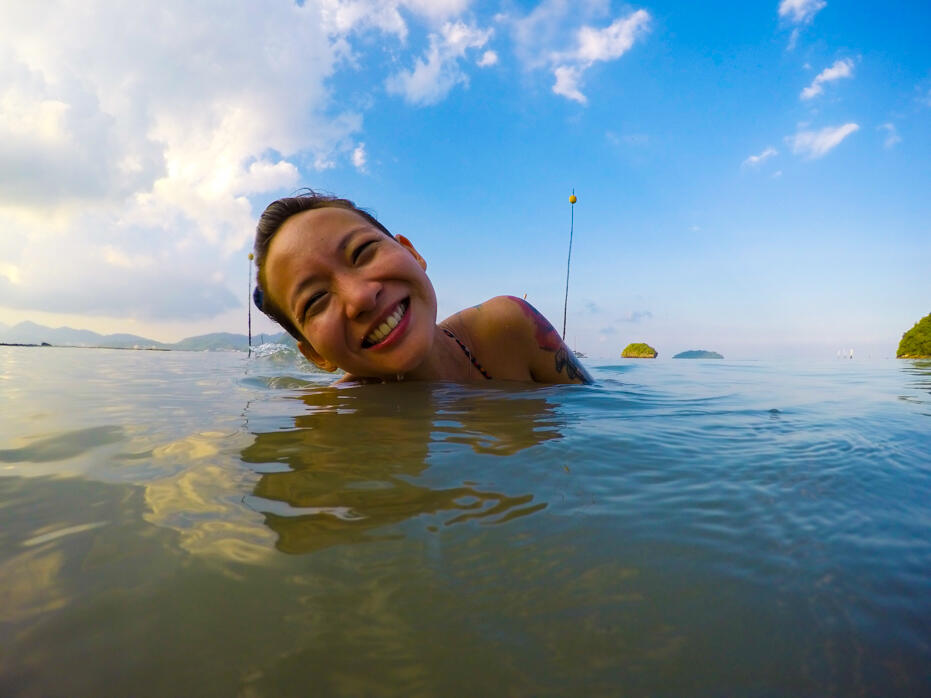 Didn't i tell you, open bar = this is what happens. Rolling around on a shallow beach which the boat took us to.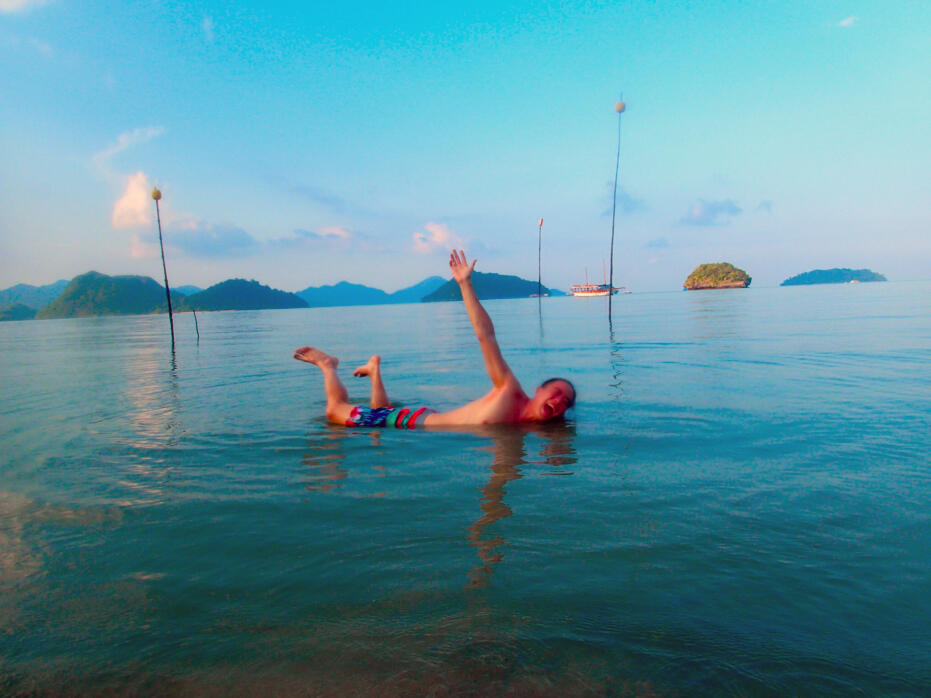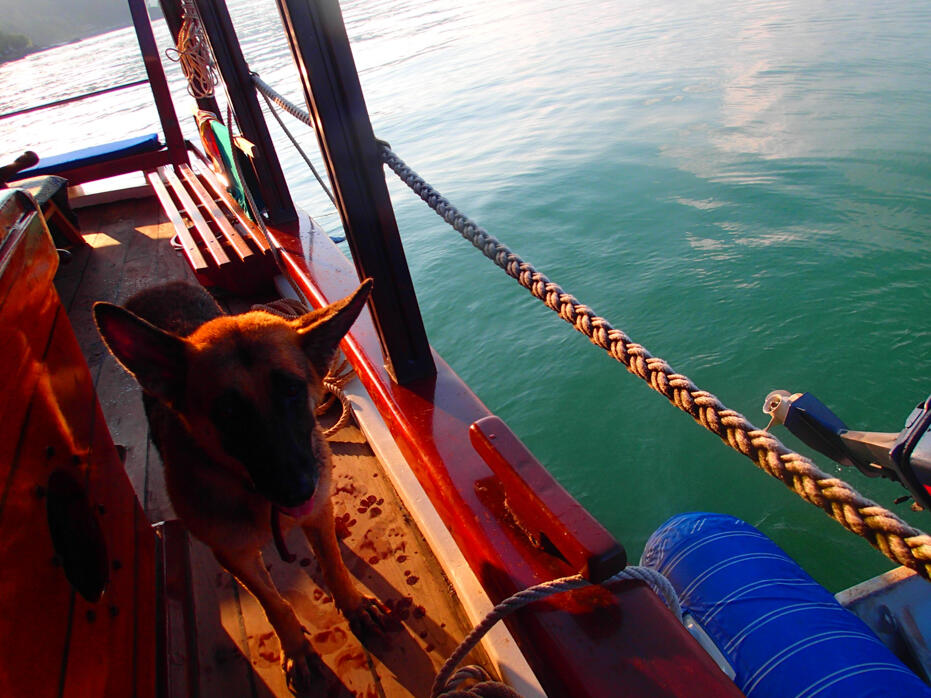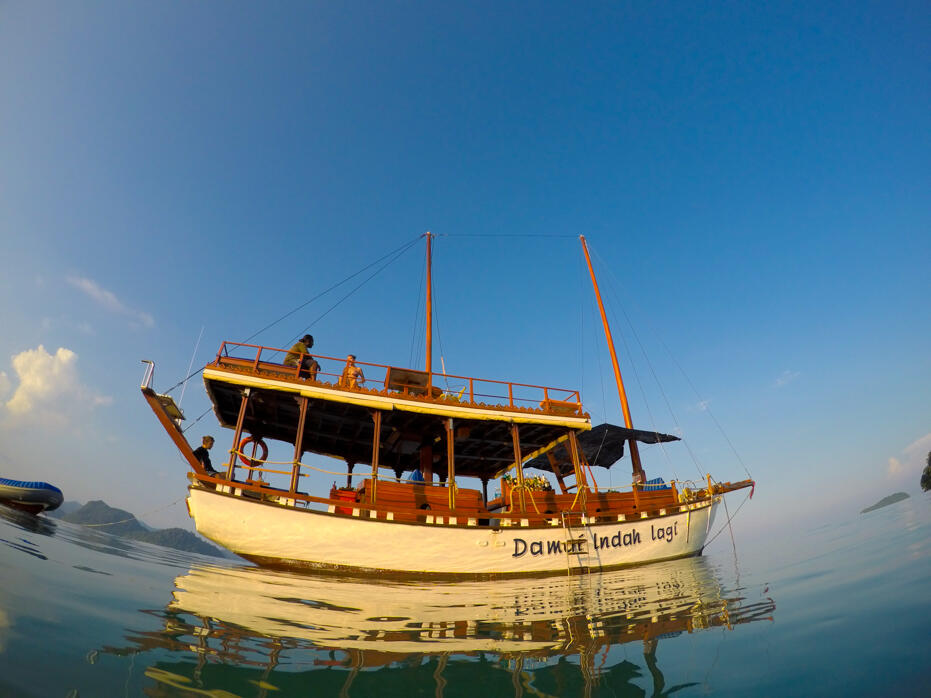 Jun shot the pic above from his GoPro, so you can see me on the top deck forcing Captain Adrian to listen to me yak on and on.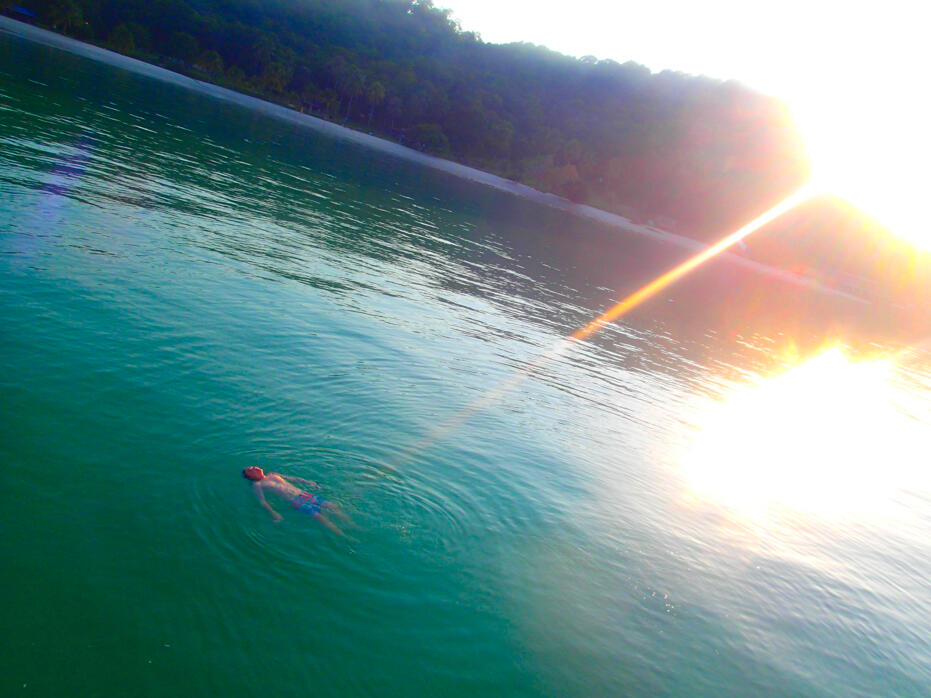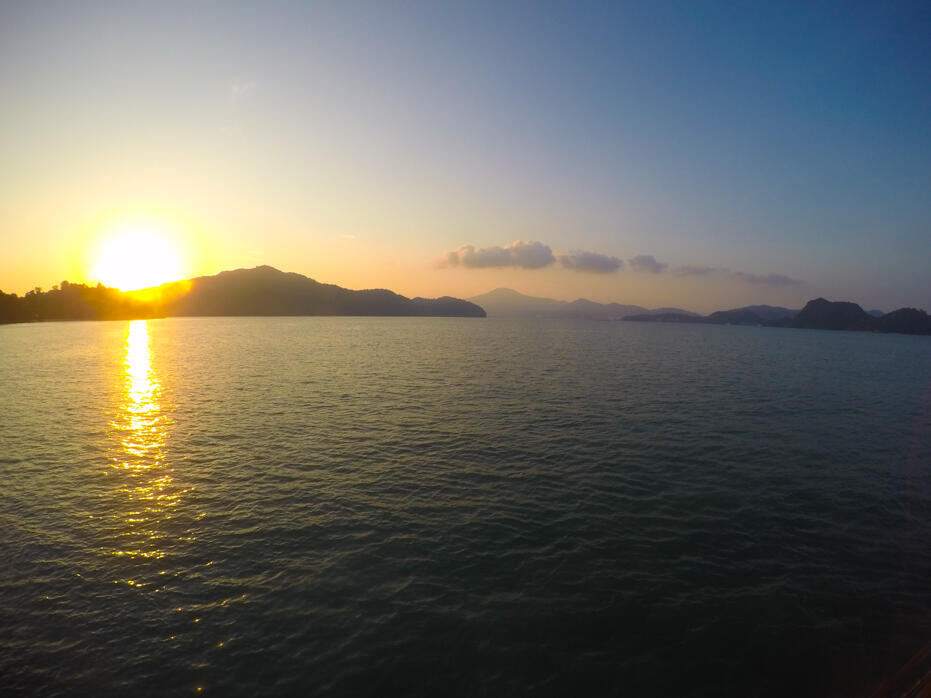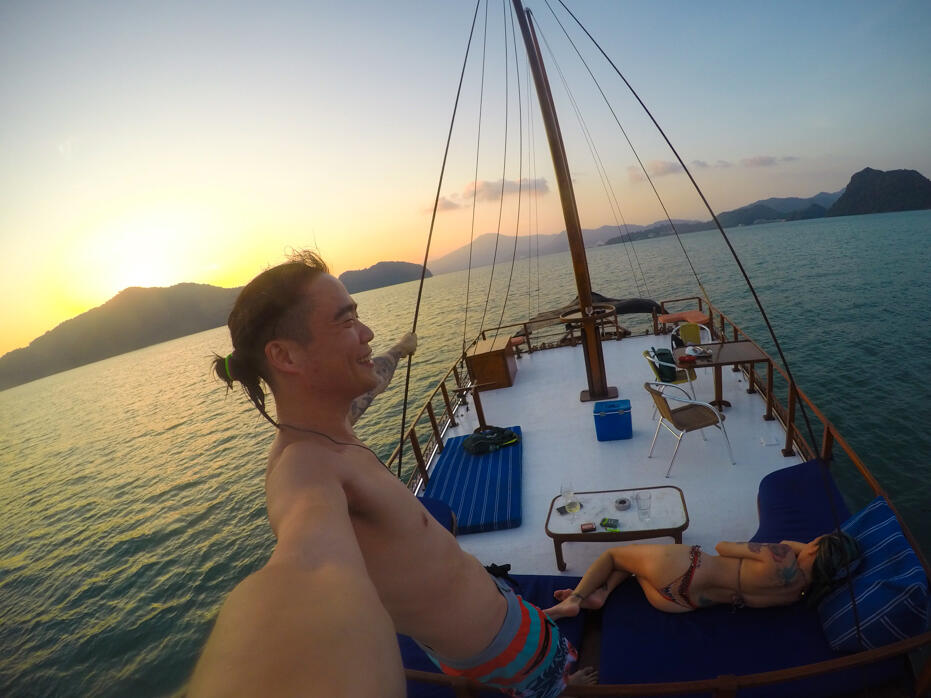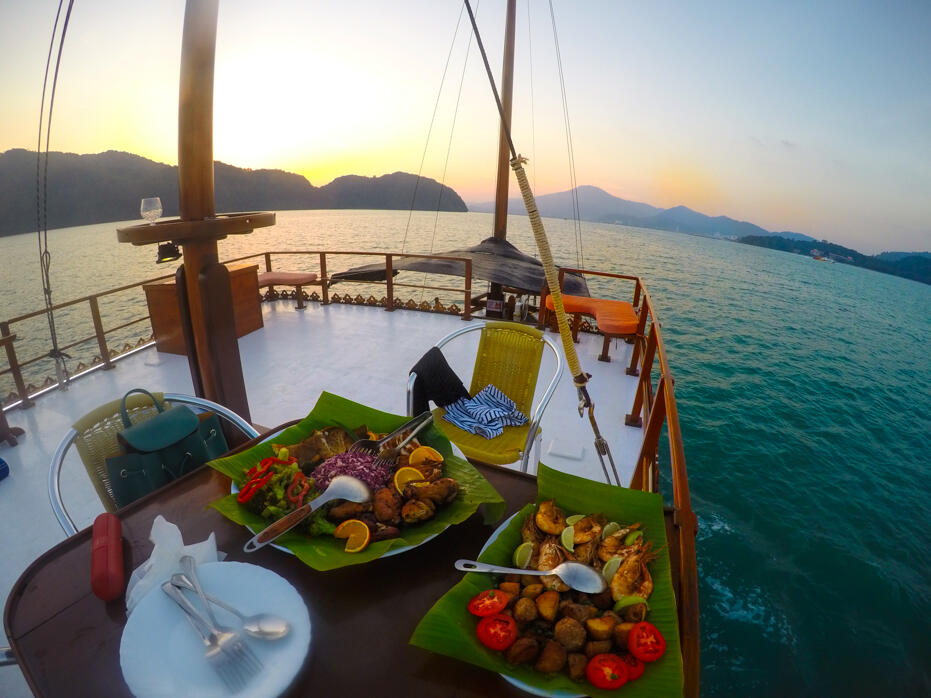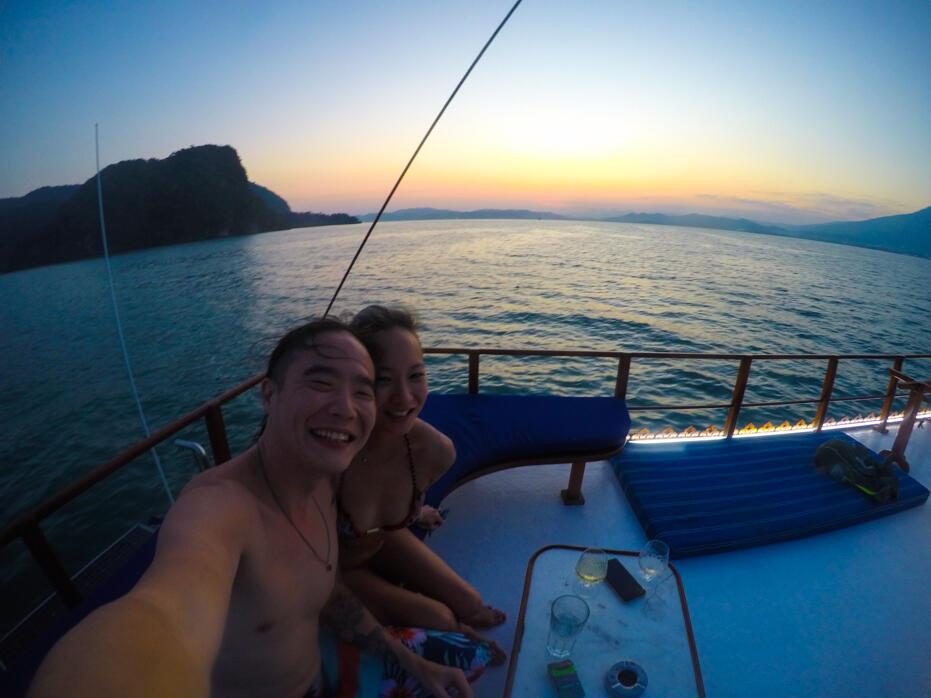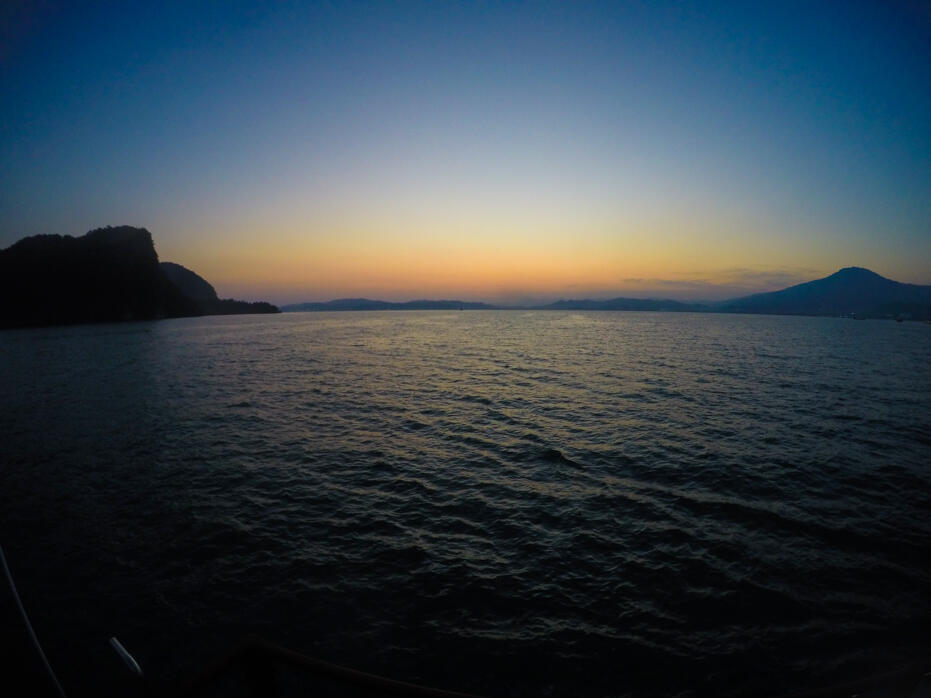 Monday:
Oh i was hungover. And freshly-pressed combination juices at the hotel buffet never looked so luscious.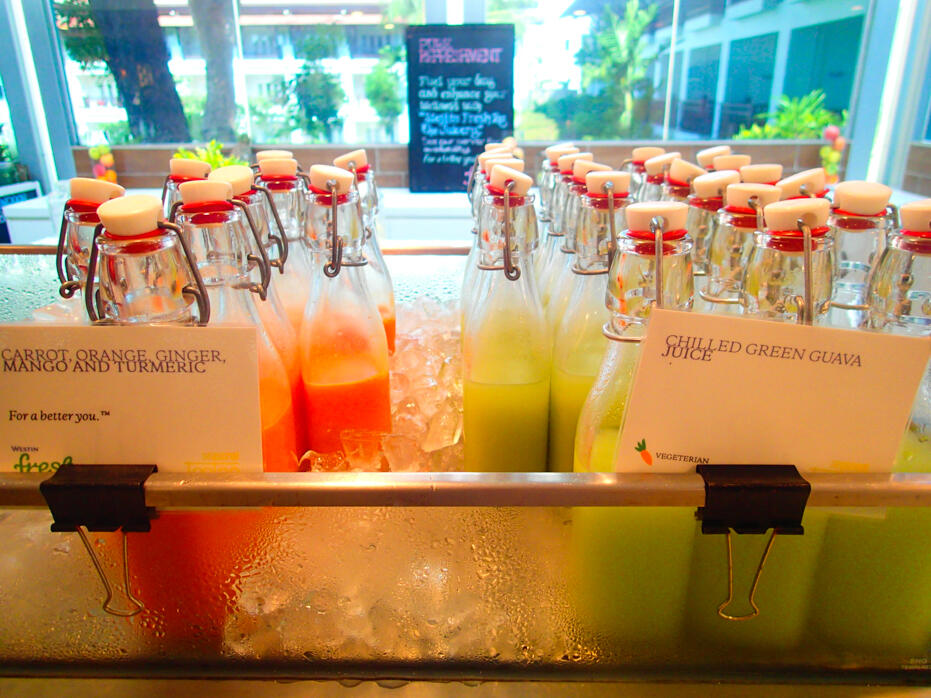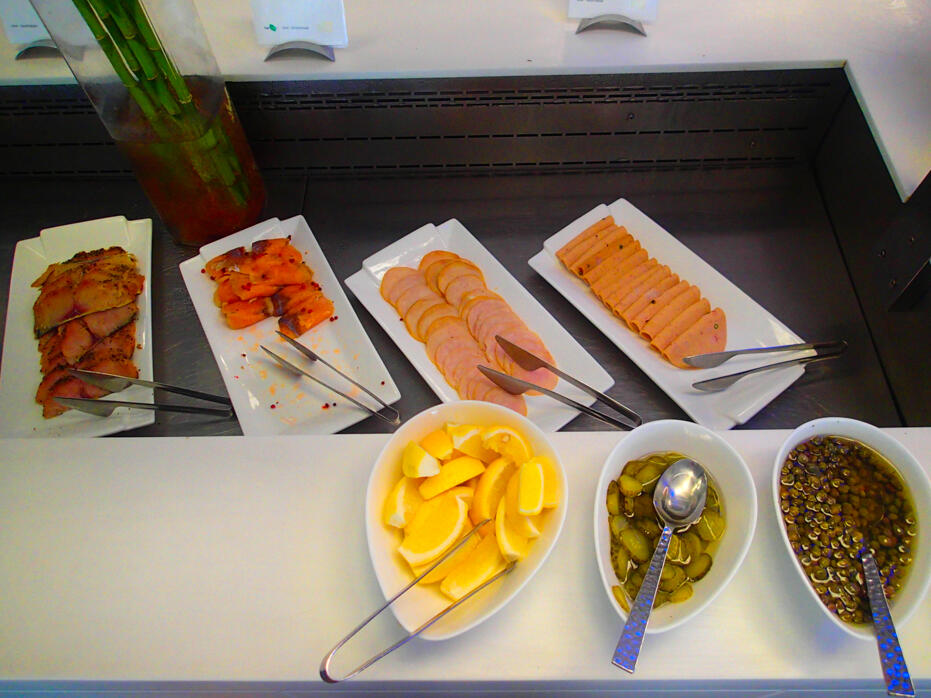 Cold cuts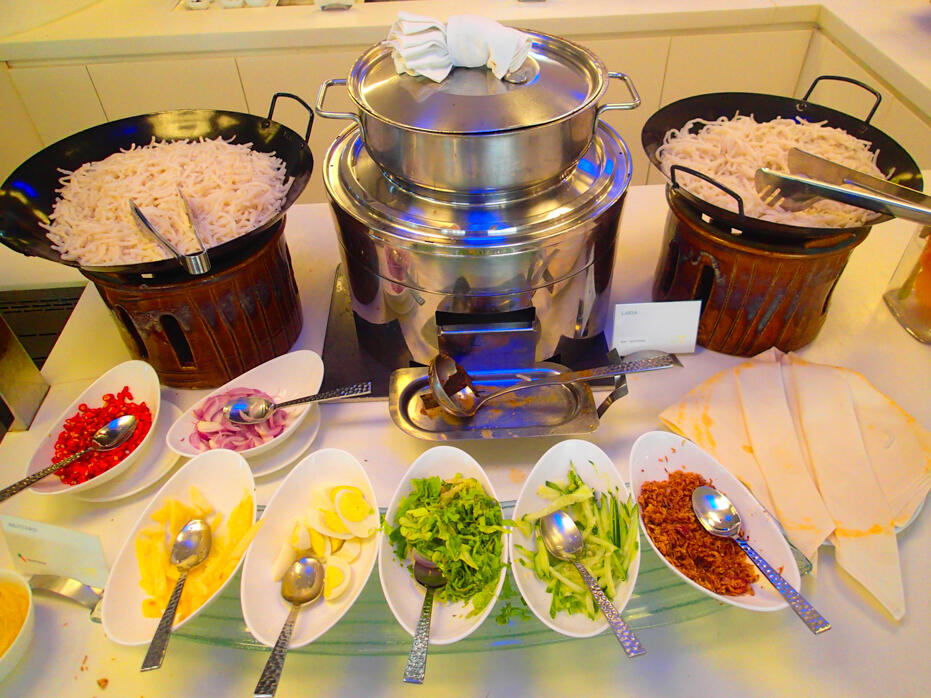 Laksa that day. They change up the Asian noodle station every morn.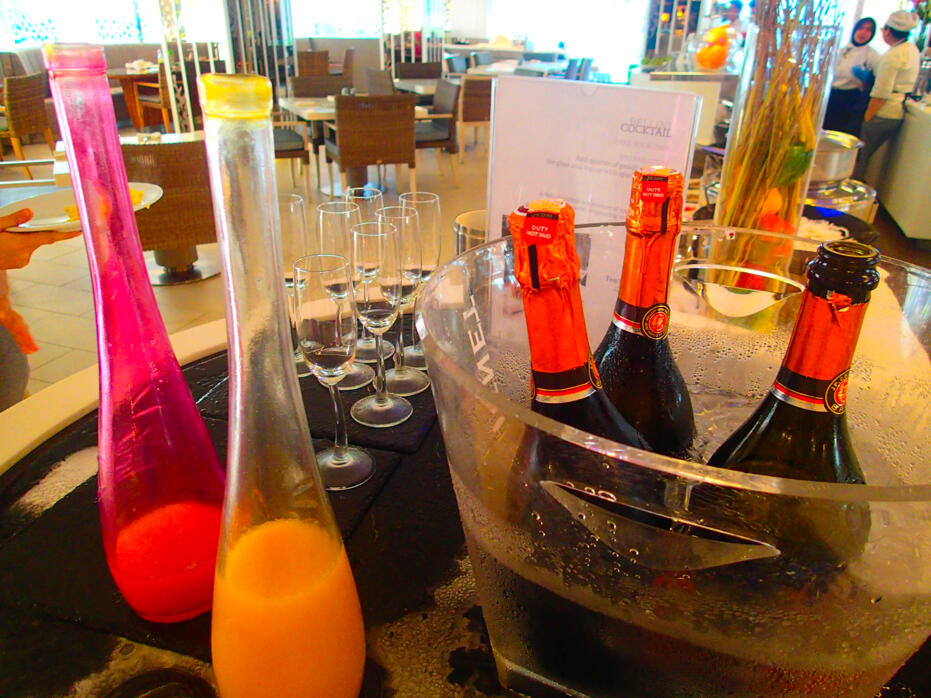 Bellini's in the buffet too, i didn't touch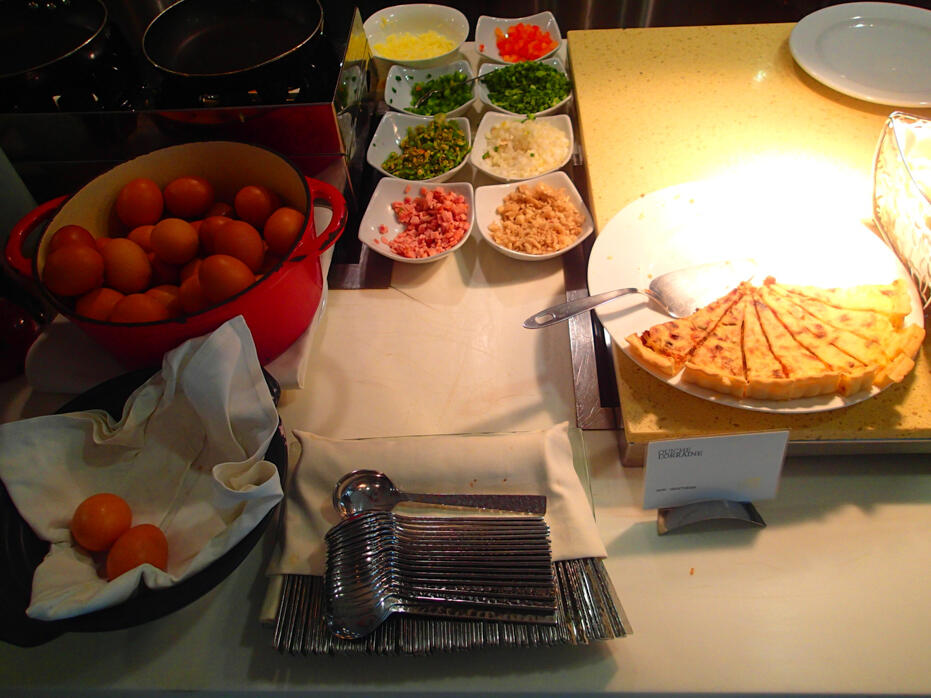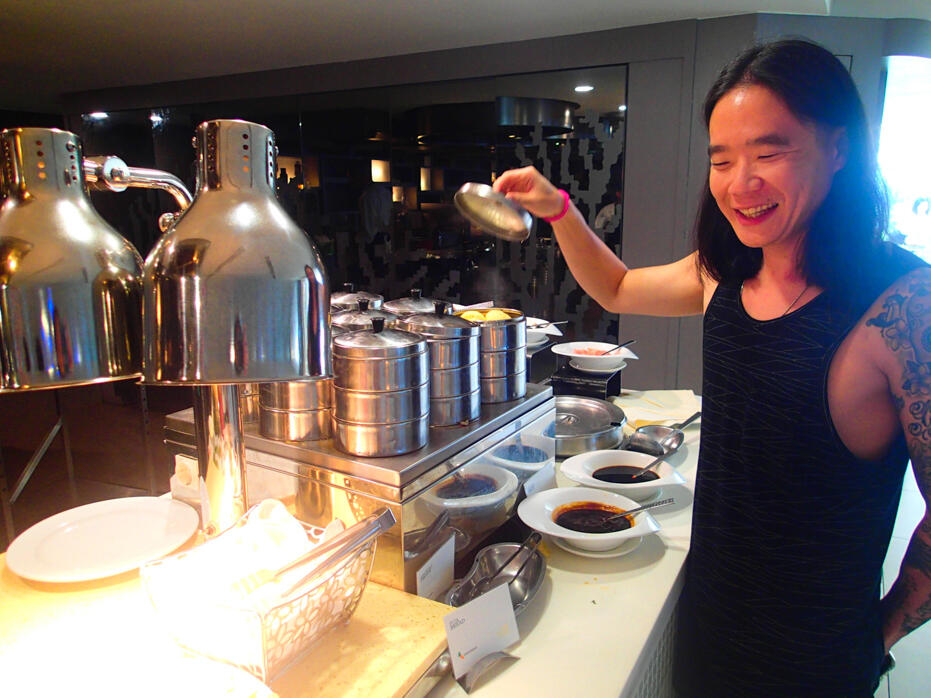 Dim sum and porridge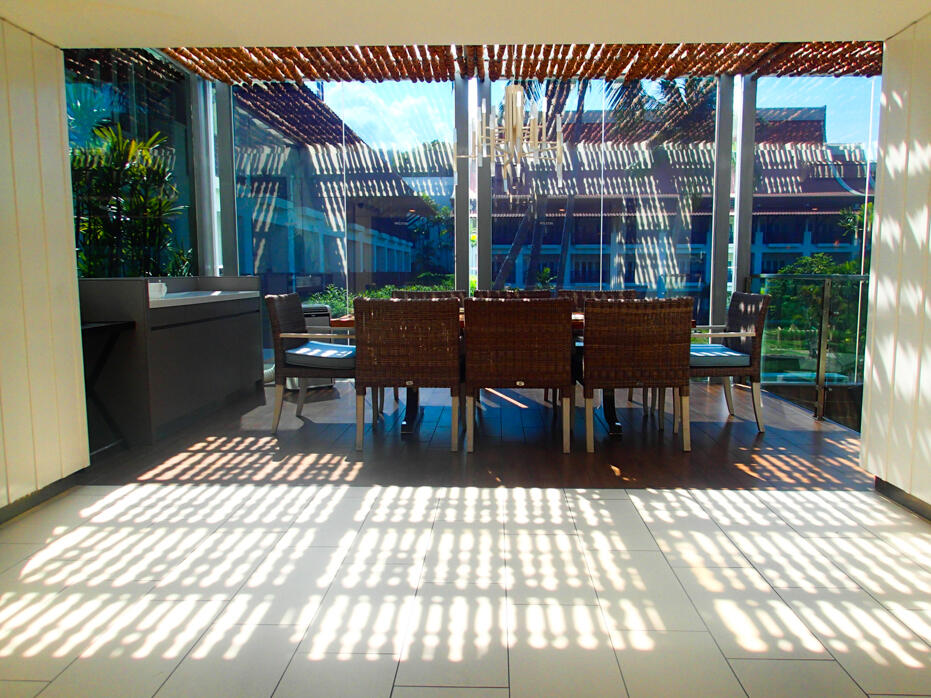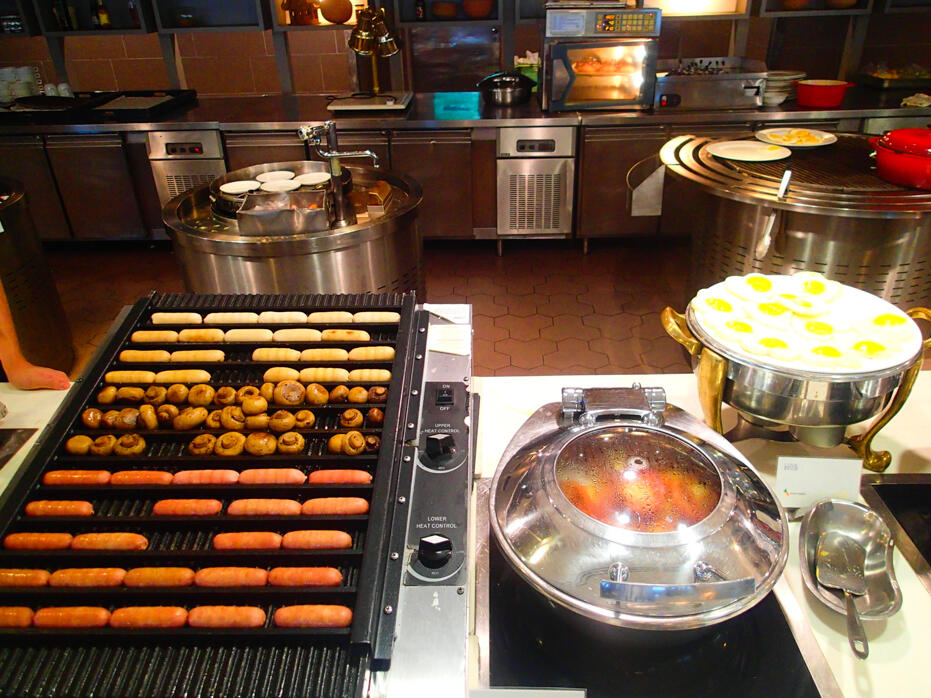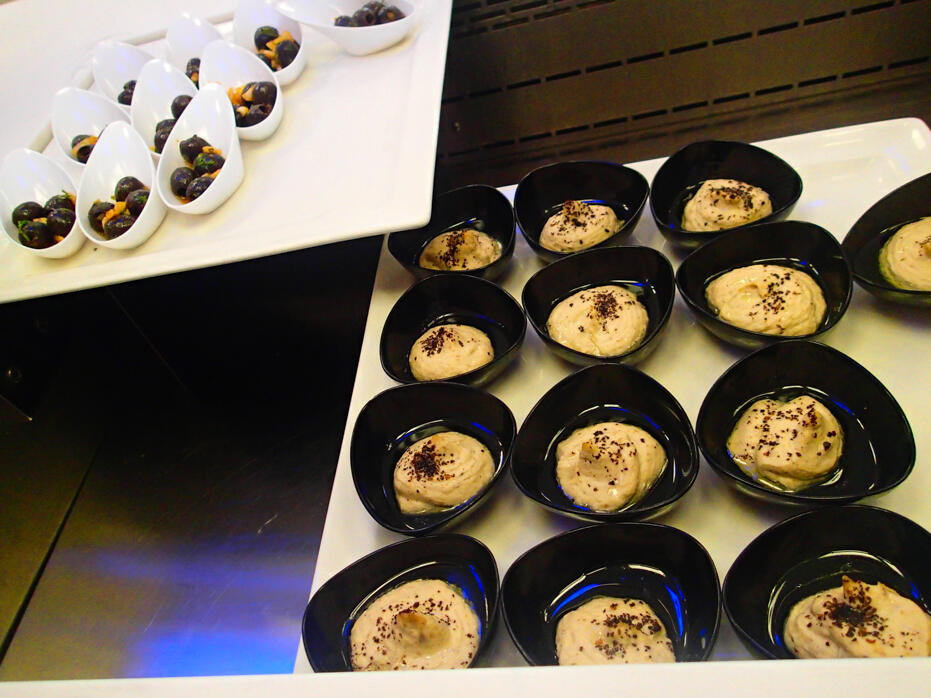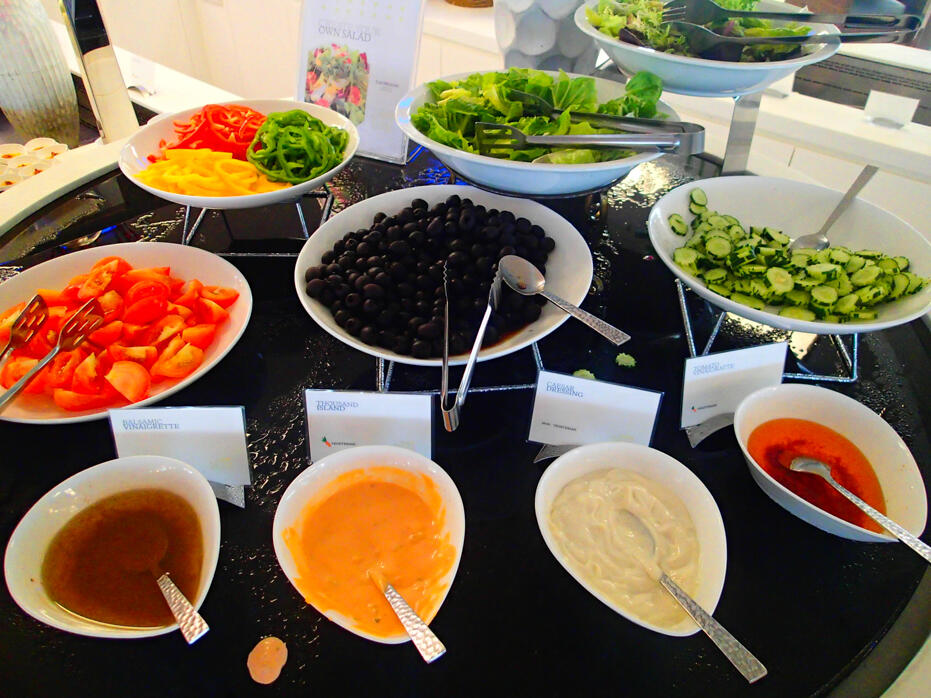 After breakfast we just lazed around reading and floating in the pool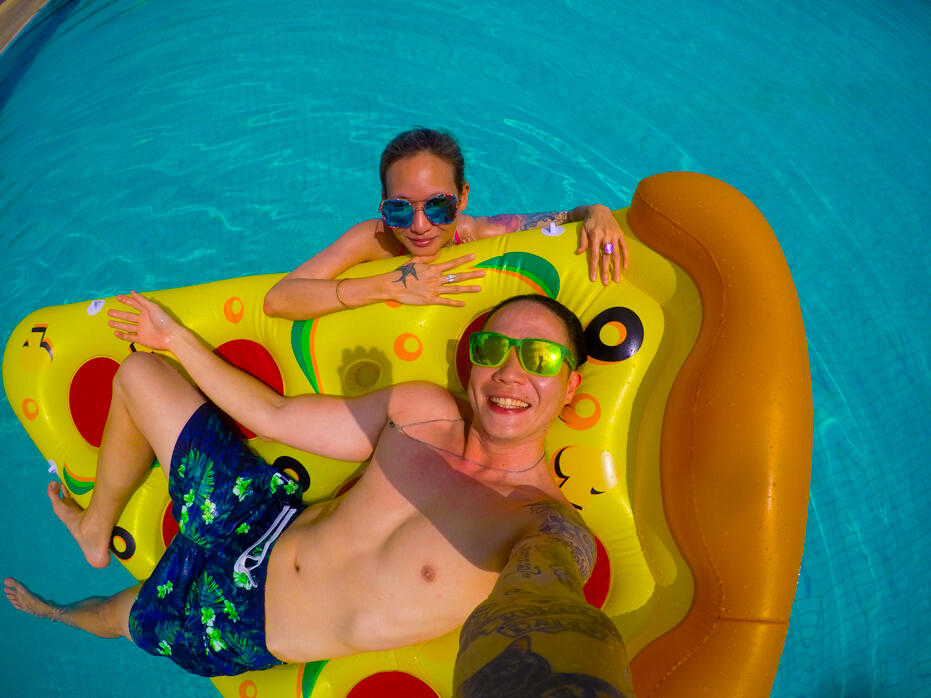 You can get the pizza pool float *here*!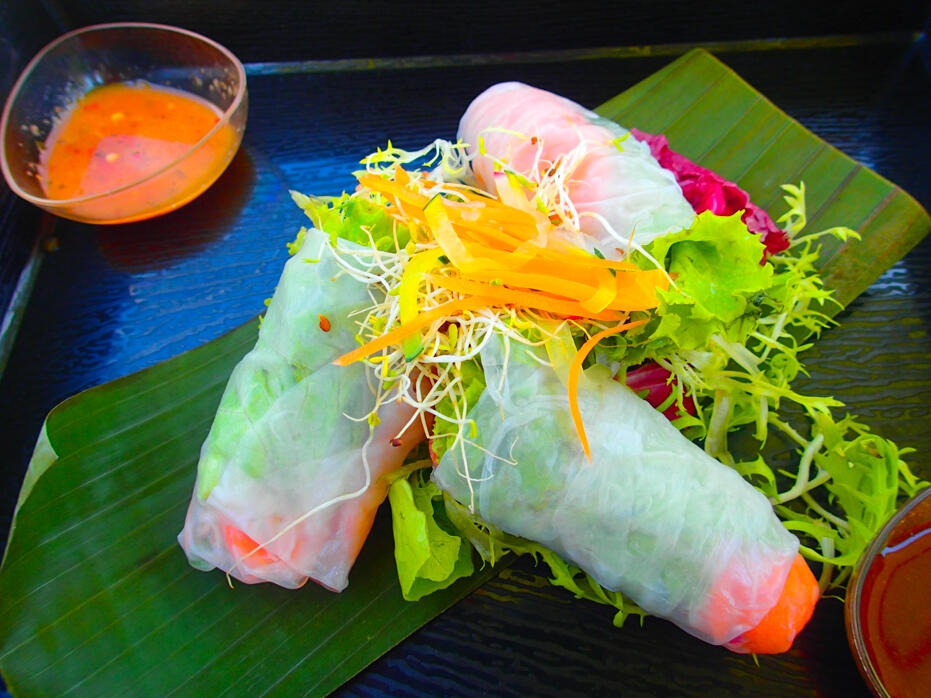 This was my favourite poolside snack, hence a pic – spring rolls! Fresh, healthy and tasty.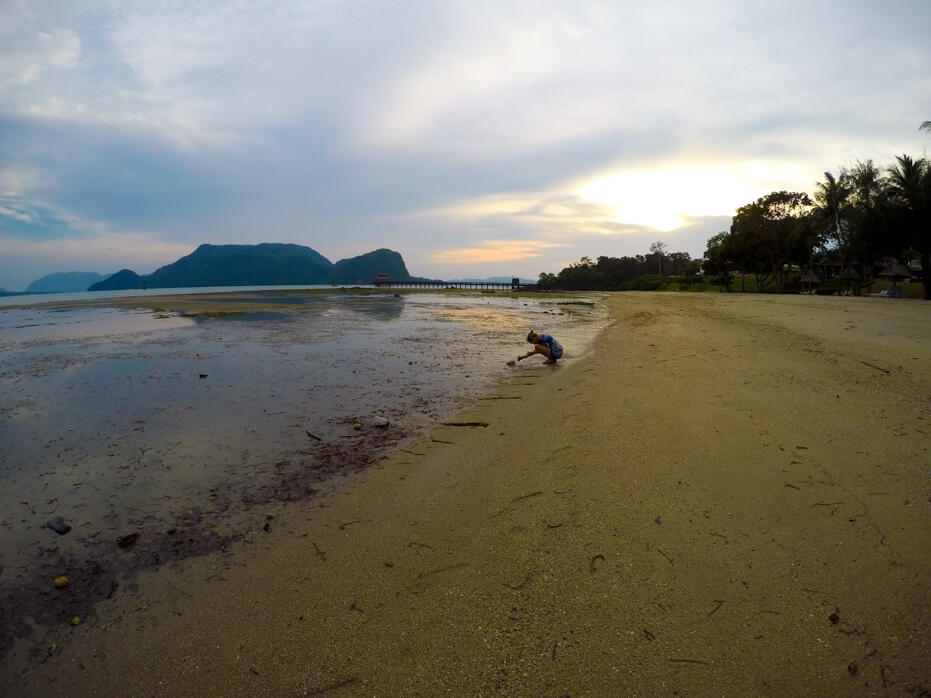 Evening stroll by the beach to say hi to tiny creatures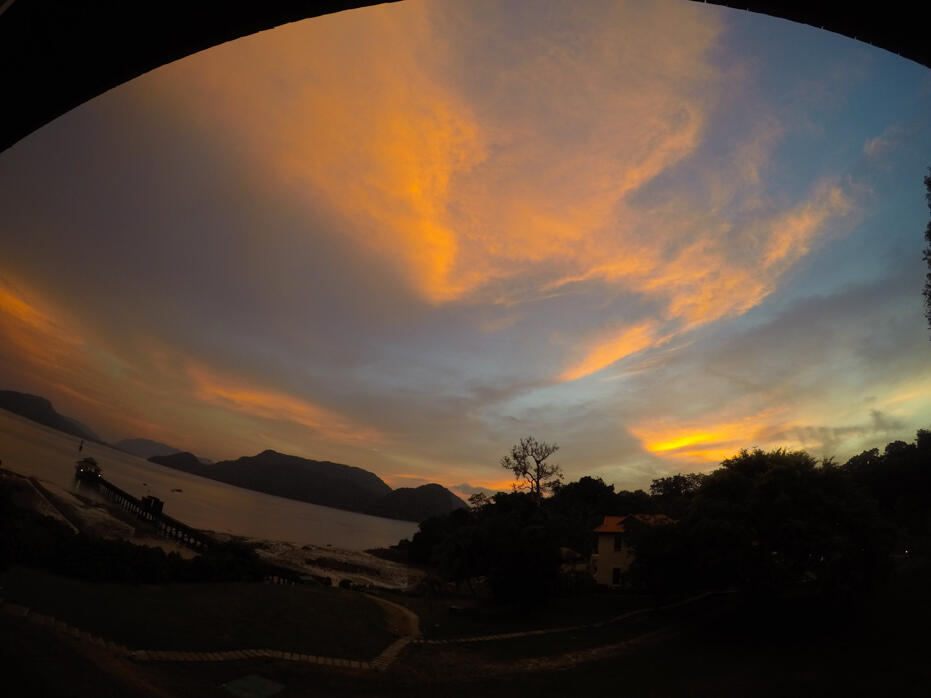 Sunset from our balcony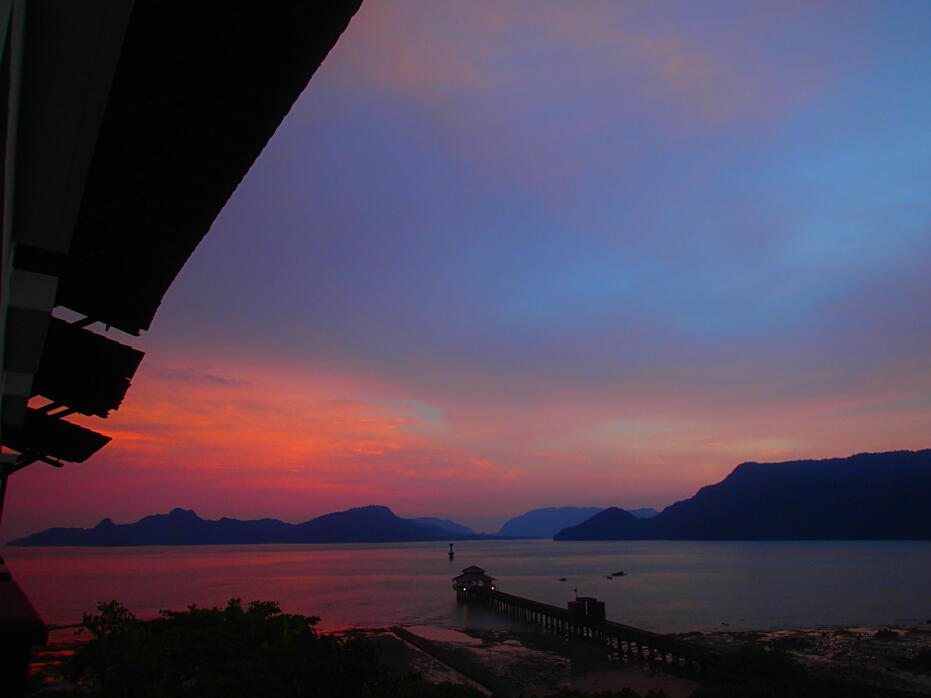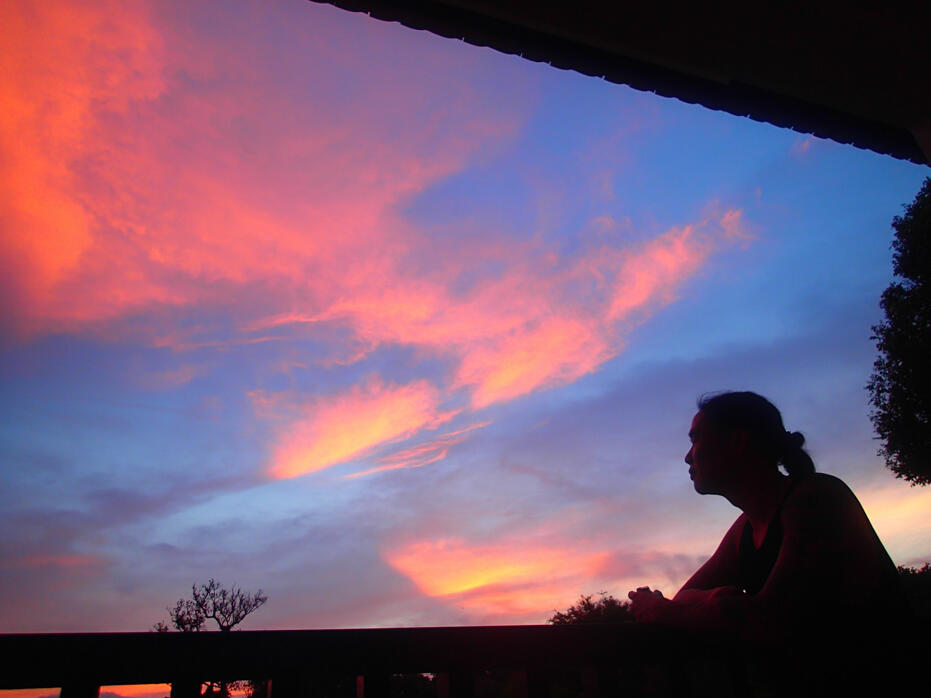 For dinner on Monday night, we headed out to a local seafood restaurant we found on google, which was Wonderland Food Store.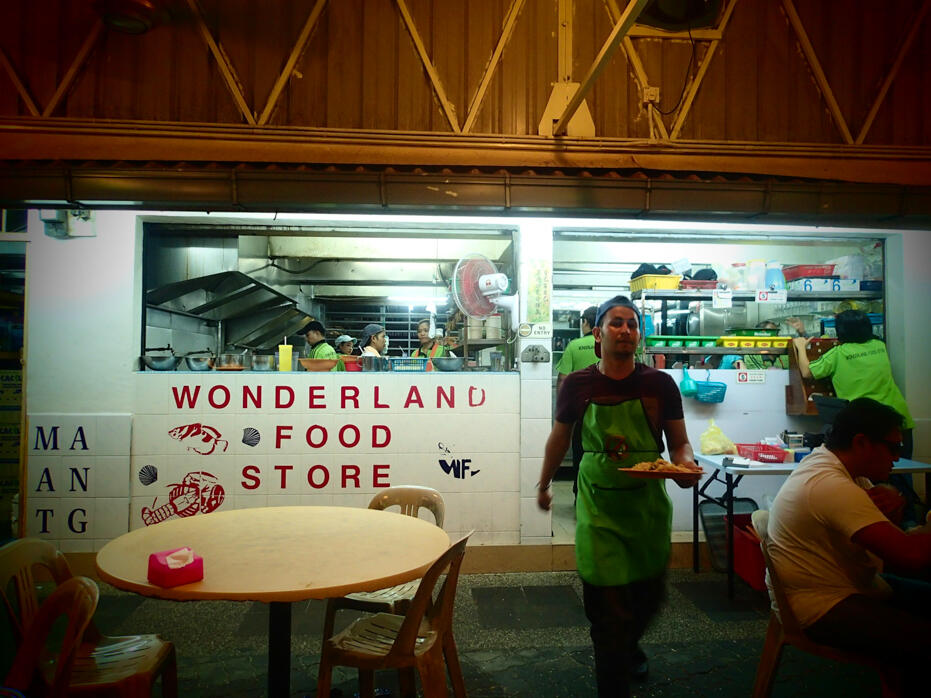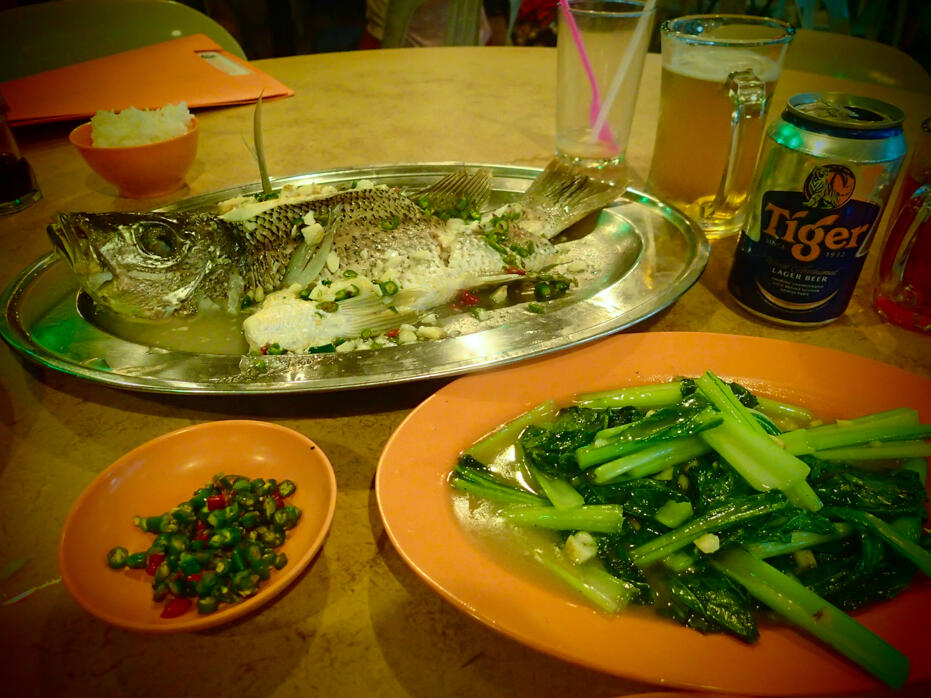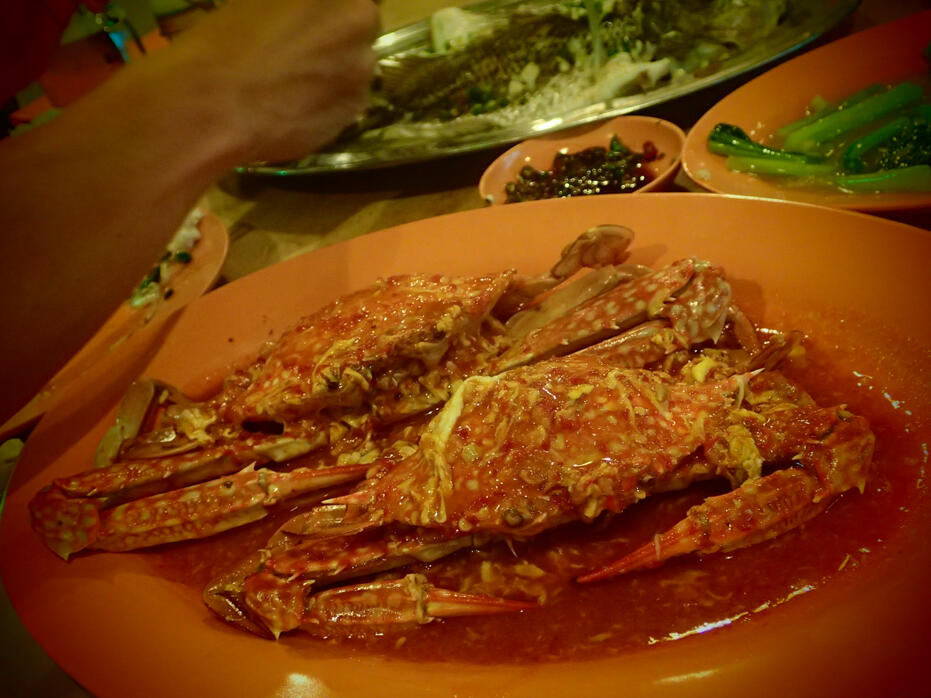 Tuesday:
As with every short holiday, we rolled around the hotel bed wishing we could stay an extra night and fantasized missing our flights home.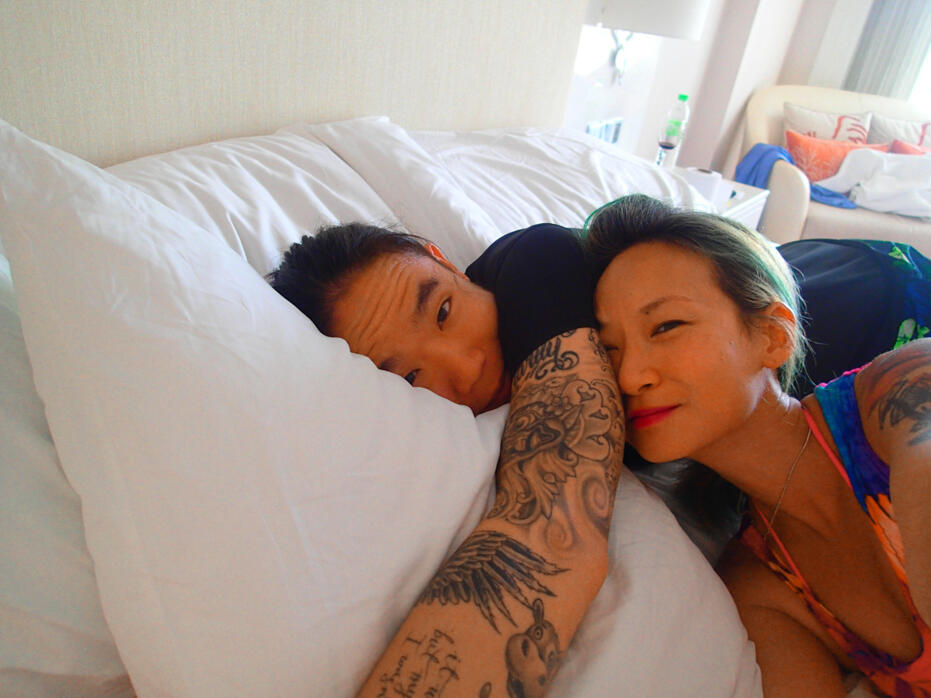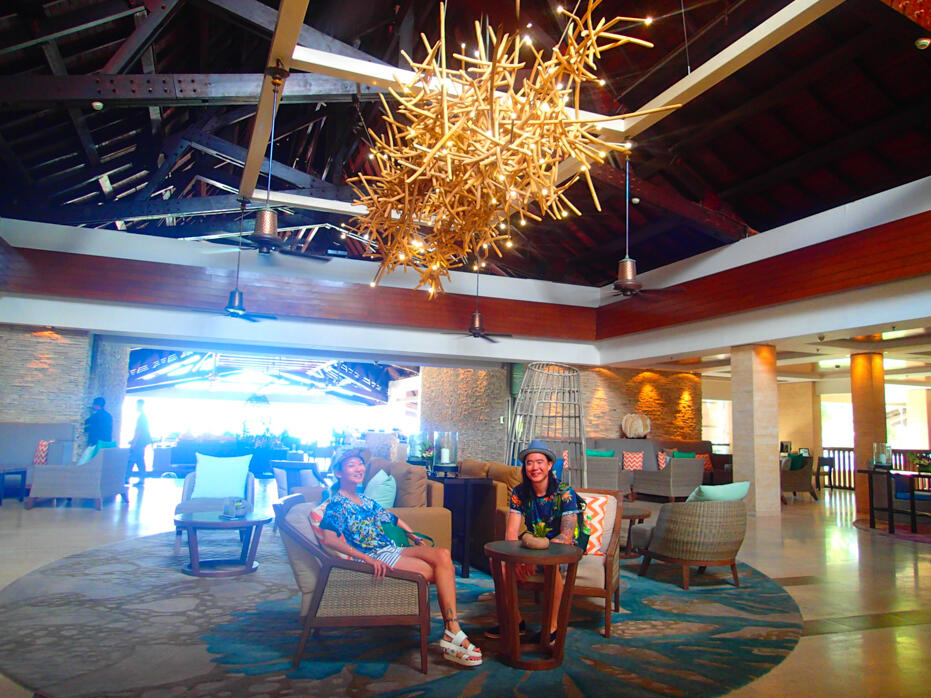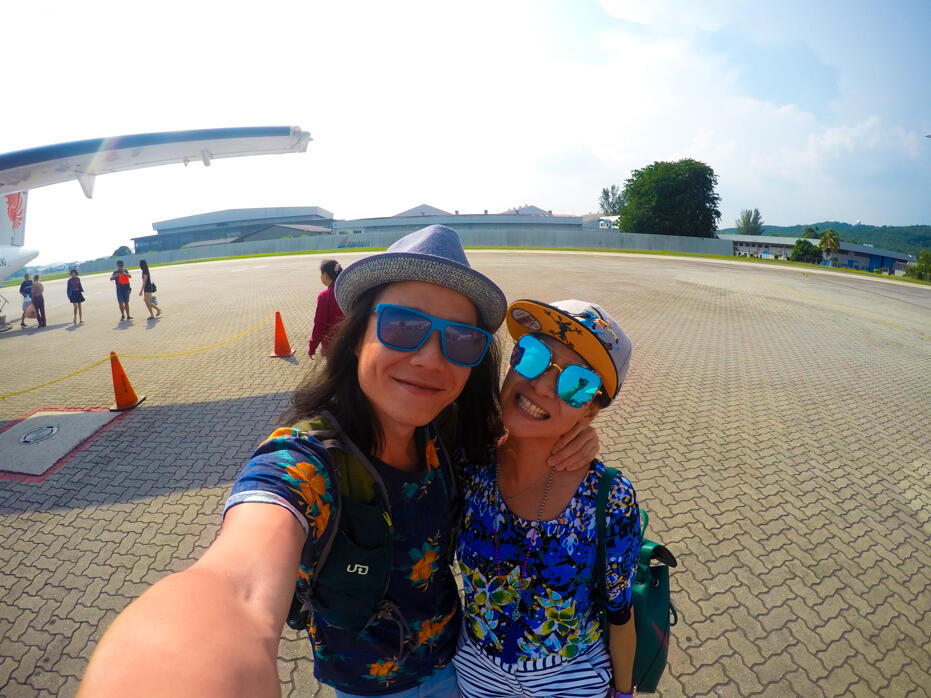 ??????
+ + + + + + + + +
Hotels.com is a leading online accommodation booking website which just launched their app for mobile phones and tablets. It enables you to book on-the-go with access to 20,000 last minute deals, plus getting in on their promos:
– If you book 10 nights, you get 1 night free, *click here* for more info.
– Hotels.com Rewards programme: collect points (from 235,000 eligible hotels around the world from major hotel chains in the city, boutique hotels on the beach, spa hotels in the country to ski hotels on the slopes) and unlock secret prices for great discounts that aren't available for everyone.
Hotels.com's Monsoon Sales Promo to holiday destinations around Asia, Europe and America:
– Enjoy discounts of up to 40% for travels up till 8th October.
– Enjoy additional 8% off by keying in code " OBAPP8″ while booking on the mobile app. (Valid if booked by 26 August 2016 / travel by 8th October 2016)
For more information you can also check out www.hotels.com.