This year, i had the honour of being one of the first bloggers handpicked by Malaysia Airlines under their Influencer Exchange program, the first of any kind carried out by an airline.
With the intent to cultivate the culture of sharing between two countries and two people with the same passion (fashion!), Malaysia Airlines flew Danielle AKA Fashionista Barbie from London to Malaysia for KL Fashion Week in August; and then me for London Fashion Week which took place in September. I blogged about hosting her activities for a day while she was here in KL, and now i'm (finally) going to blog about all the stuff i did in London that trip!
I DID SO MUCH.
I flew Business Class onboard the Malaysia Airlines Airbus A380 to London for 10 days, of which i spent 3-4 days at London Fashion Week. It was crazy tiring but oh so much fun! I filled every single day i was there up with constant activities, meeting new people, fashion presentations, eating and exploring.
Before i left for London, i went for fittings at some of Malaysia's fashion designers' showrooms so i could wear their designs while i was there.
Malaysia represent okay.
I packed with me outfits from Silas Liew, Pearly Wong, Jimmy Lim, and Mimpikita. Can i just say that packing for multiple events is a challenge… one has to strategically plan bags + shoes + accessories to go along with, not counting outfits for other dinners and outings for the rest of my trip there. I am slightly (but only so) ashamed to admit that i ended up flying there with 40kg. I figured that it may have been just as well not to shop since the RM was at an incredible low (6.9 to the £ at the time. Ouch.)
OK fine you caught me there. I did end up shopping anyway.
The night before my morning flight, i slept only an hour due to work and packing (what else is new…) but was cheered up at the thought of having nasi lemak for breakfast at the Malaysia Airlines Golden Lounge in KLIA. I was starving!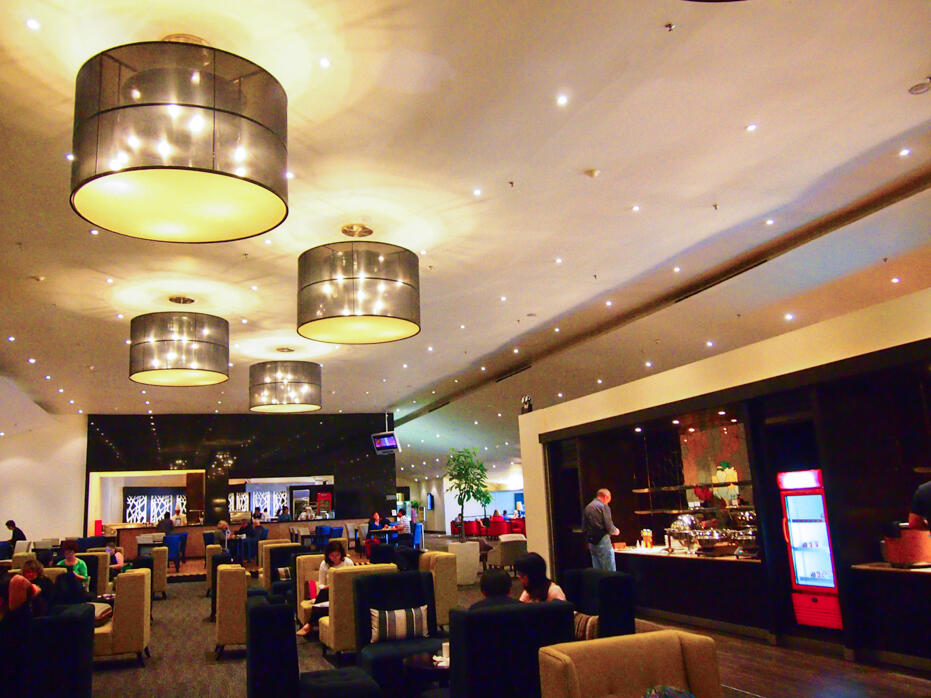 My favourite place to sit at the Golden Lounge is further at the back of the massive area where the comfortable plush armchairs are. This might also be by default in my subconscious because it's right next to the nasi lemak.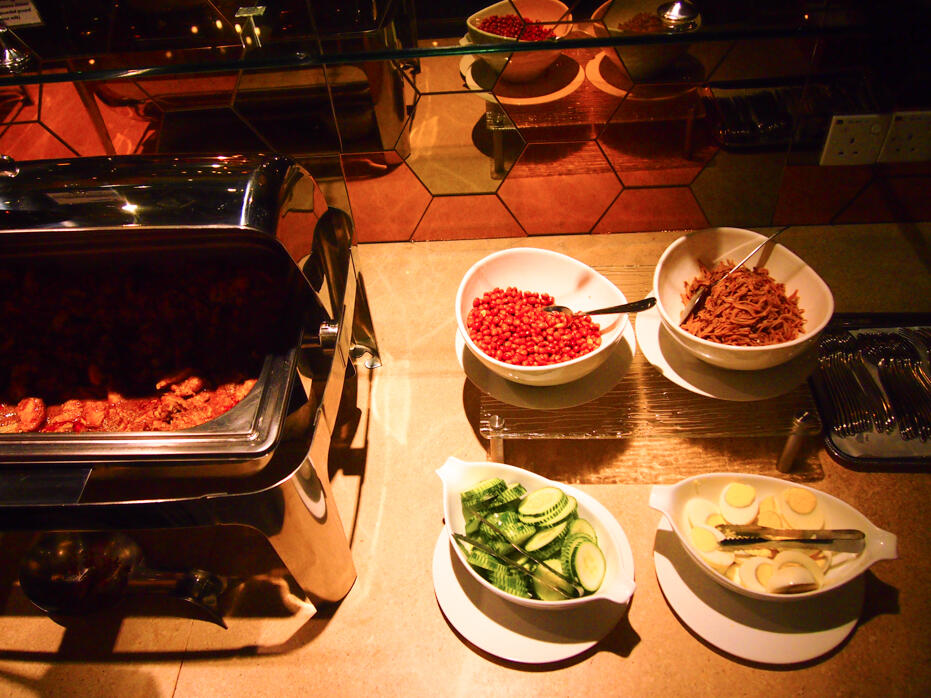 I always stuff myself with Malaysian food before i fly off for a trip anywhere. #AsianGirlAtHeart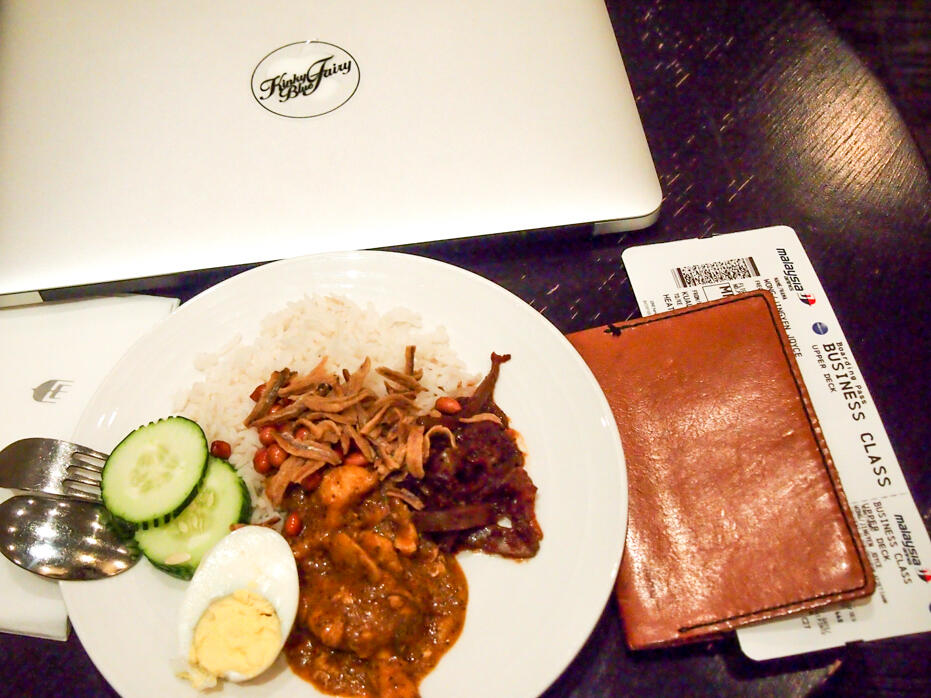 If you haven't yet signed up for Enrich, you'd better do so. It just makes sense!
Enrich is Malaysia Airlines Loyalty Programme which consists of two different types of Miles, namely Enrich Miles and Elite Miles.
Enrich Miles are points members can earn when transacting with Malaysia Airlines, its partners and special promotions, and then redeem for a host of travel and lifestyle products.
Elite Miles (which is used to track an Enrich member's qualification towards Enrich Silver, Gold and Platinum status).
Every time a member flies with Malaysia Airlines or a oneworld partner airline, they earn Enrich Miles that are redeemable for award flights and seat upgrades. You should see me calculating where i can go with the Enrich Miles i have… my sights are set on South America or Africa. Somewhere far and exotic where i've yet to go!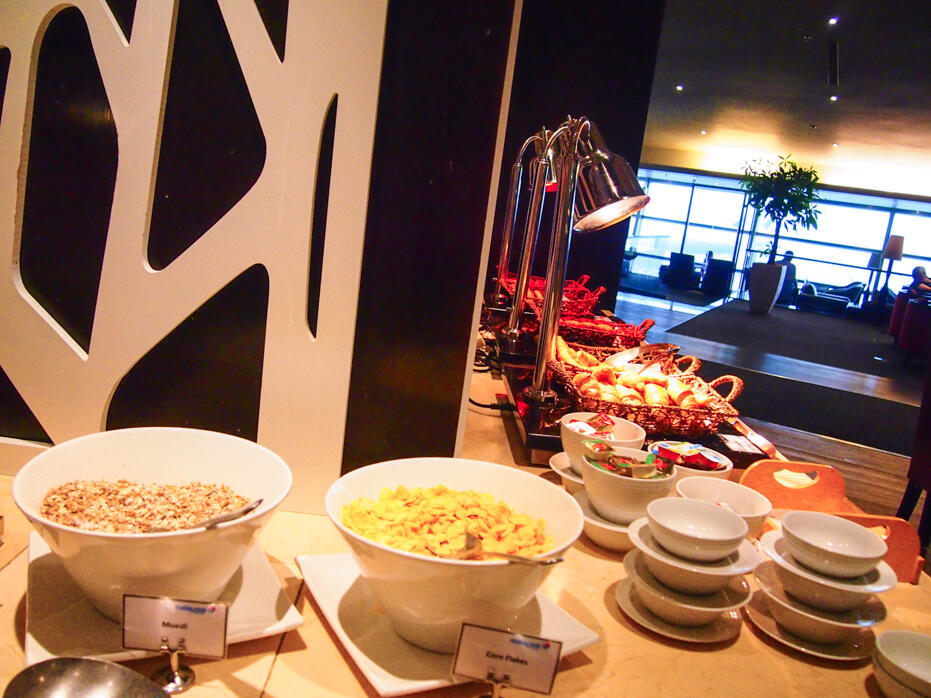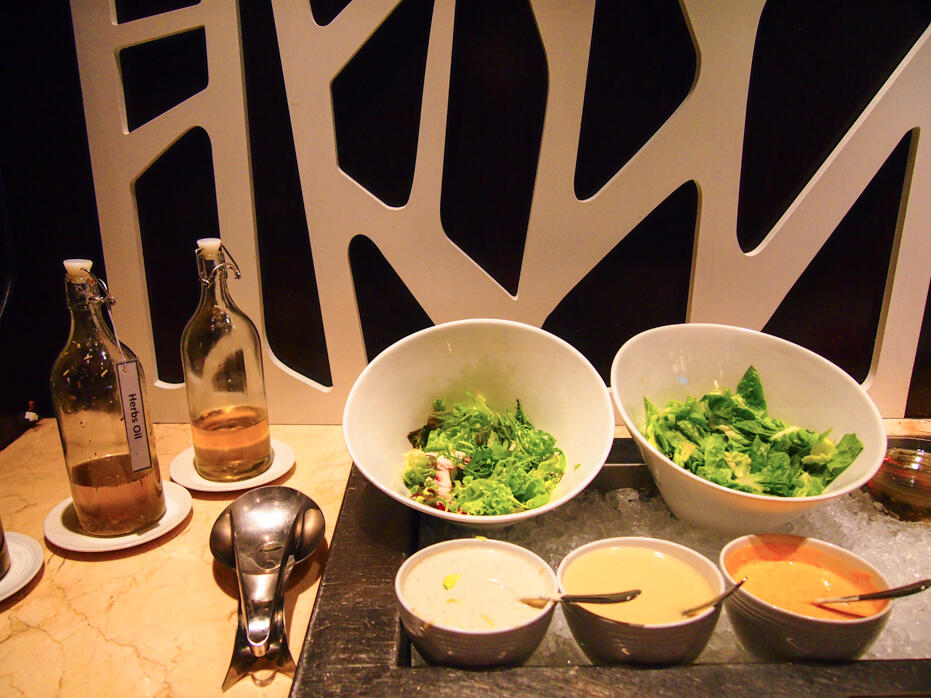 I enthusiastically took a slew of snapchats of the Golden Lounge, in the A380, and at London Fashion Week but… i just discovered that the still pictures get rejected when uploaded on YouTube. 🙁 Well now i know… just vids in the future!
After having my breakfast, i leisurely walked to the gate nearby, boarded my flight, and settled down comfortably into my uber spacious Business Class seat.
Malaysia Airlines flies its Airbus A380 to London, twice daily; with each of these double-decker giants containing 494 seats in three classes. I was on the upper deck that flight, which holds 66 business class seats and another 70 economy class seats. On the main deck are eight first class suites, along with 350 economy class seats.
"First class is comprised of four individual seats and two double seats in a 1-2-1 formation.
The widely-acclaimed seats are 40 inches wide, have a pitch of 89 inches, and are convertible into an 87 inch-long flat bed.
Business class has up to 66 seats that all face forward and is arranged in a 2-2-2 formation.
Meanwhile, the Economy class with a total of 420 seats is placed in a formation of 3-4-3 on the main deck and 2-4-2 on the upper deck."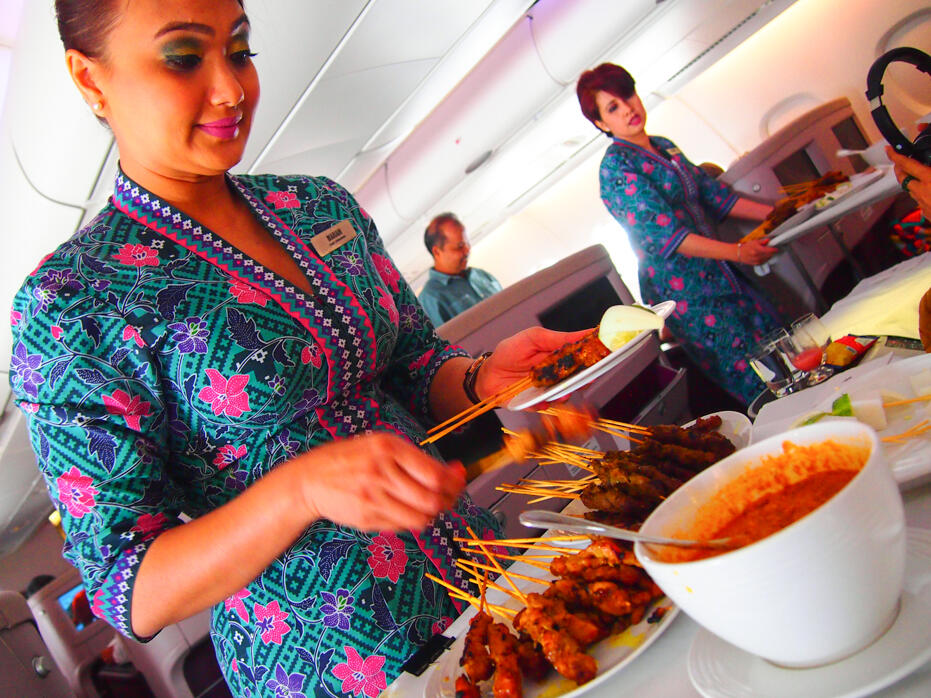 I still think Malaysia Airlines has one of the best stewardess uniforms in the world. My admiration for the creation of an outfit that has spanned decades yet manages to remain elegantly modest and visually arresting is warranted.
It's also extremely comforting (to me anyway) to interact with flight crew who are wearing them. It's like having a bit of home despite not actually being on home soil, you get what i mean?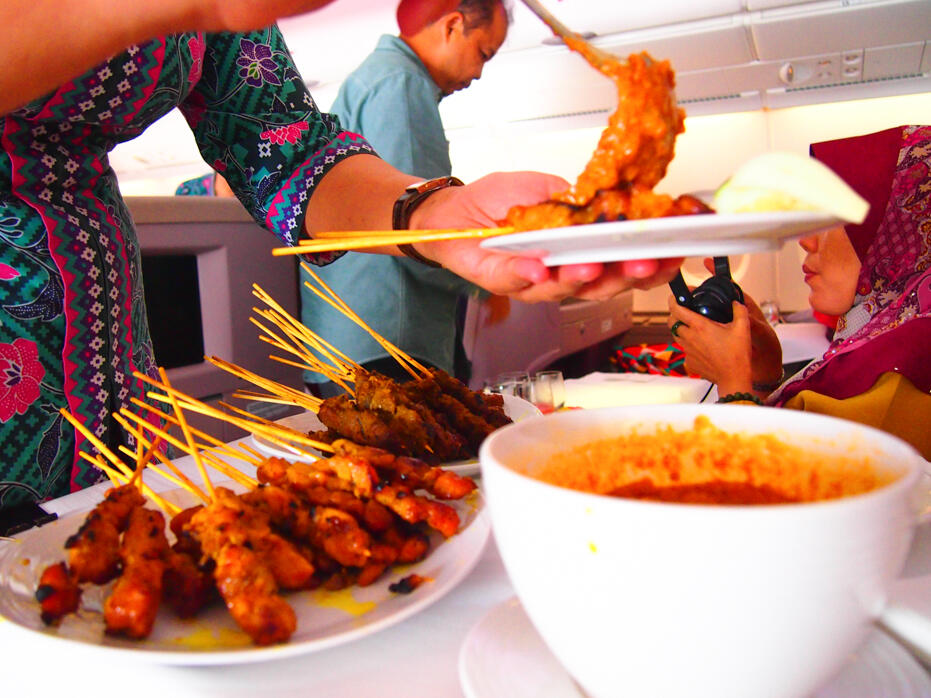 I was sure to sample the signature satay, a gastronomical delight from the "Dari Dapur Istana" menu-  a result of a collaboration between Malaysia Airlines and Her Royal Highness Tengku Puan Pahang, Tunku Hajah Azizah Aminah Maimunah Iskandariah AlMarhum Sultan Iskandar AlHaj, wife of the Pahang Crown Prince.
"The Princess embarked on a 10-month culinary journey travelling to every district of Pahang, literally cooking up a storm. Some 500 recipes were gathered but only 155 recipes that best represent the authentic cuisine of Pahang were chosen to be published in her cookbook Air Tangan Tengku Puan Pahang: Masakan Tradisional Pahang."
Thanks to this delicious collab, i got to feast on favourites from the Royal household like the satay and the dish below which i wiped clean.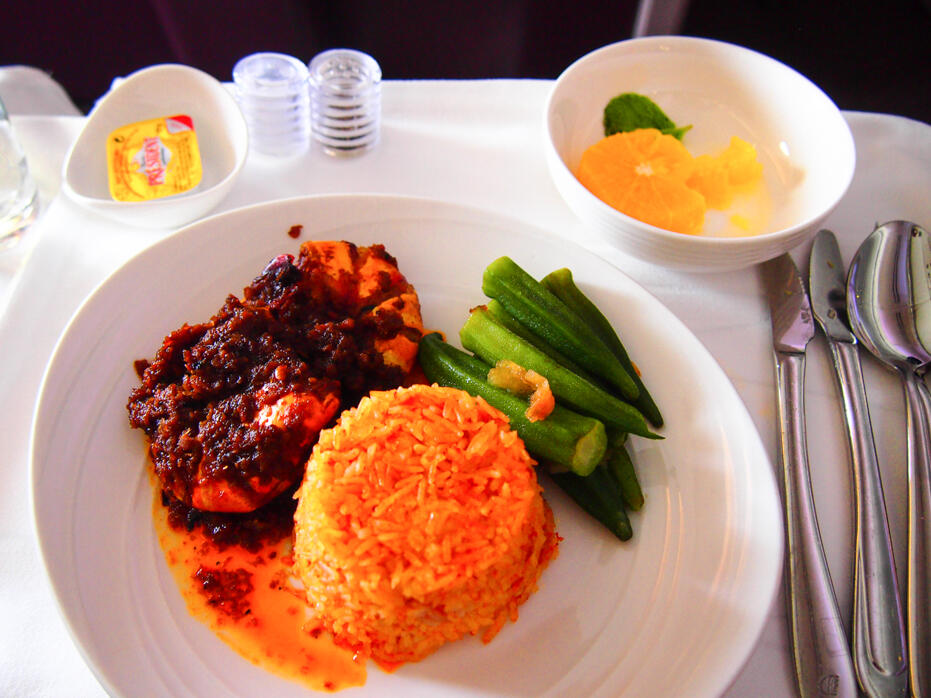 Behold the tastiest meal i've ever had on a flight. Any flight.
What you see above is the Udang Masak Merah – prawn sambal and basmathi rice with steamed ladies fingers.
I shocked myself by finishing it because i'd had the nasi lemak before taking off, the satay, the starters below, and THEN that.
My plan was to eat half so i wouldn't overeat… but the sambal was just too freaking good i couldn't stop myself cos WHO KNOWS WHEN i will have that in my mouth again!?
I want the recipe for the sambal so badly.
One is recommended to try their signature drink the 'Ruby Passion', but i went about trying to pair my meals with the champagne and wines in business class instead.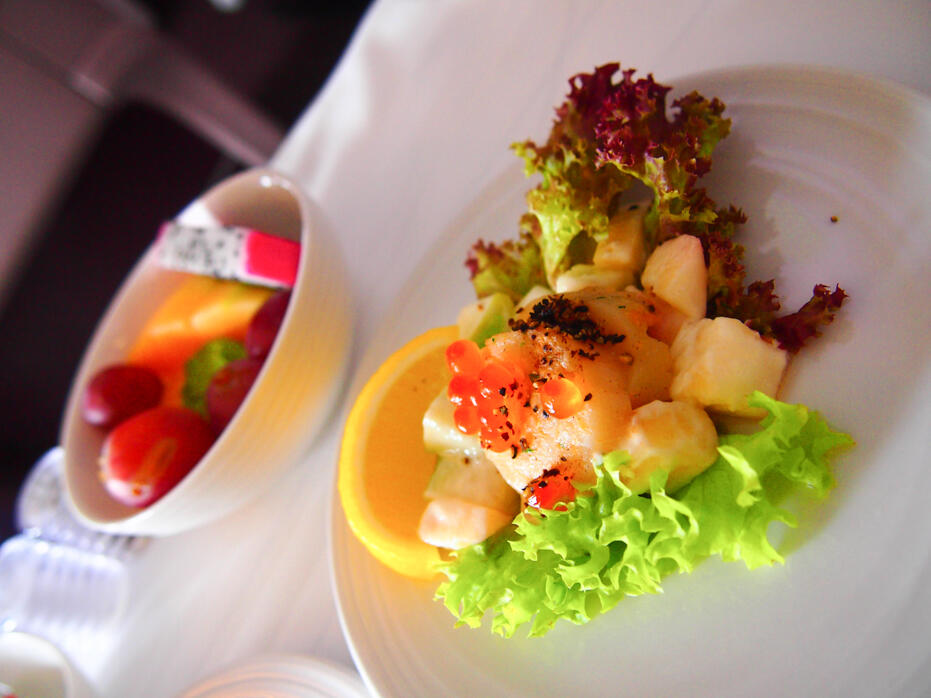 I found some notes i wrote for my travel diary:
"Sept 17th Thursday
In A380 plane, 7 hours in
Having a glass of champagne while getting some advertorial work done. We had a bloody good lunch of prawns (udang masak merah) and rice. I thought i had it before but never like today's! The sauce was so pekat with a thick consistency that was so flavourful that i had a thought while taking the last few bites "Where can i get this recipe?!" The portion was really large… and i already had a scallop salad and satay just prior so i skipped dessert so i could finish the prawn sambal. Man that was too good.
I watched Spy while eating and it was SO funny, i love Melissa McCarthy. If she's in a movie, i'd watch it with no hesitation nor need to watch the trailer or synopsis. I almost laughed out loud so many times in the plane and had to stifle myself.
Went to bed right after cos i'm adjusting myself immediately to London time. Figured i could get 4-5 hours sleep then stay awake till normal bed time when i arrive this evening. Think i scolded someone for talking while i was sleeping. Sorry. I'm quite a grumpy monster when i haven't had enough sleep… i can hurt people.
Oh! I had such a vivid dream during my sleep! I dreamt that the A380 i was in was actually so massive it had high ceilings with wide long corridors, which were lined floor to ceiling with pristine white shelves of haphazard sizes and only filled with jugs, plates, and crockery of all kinds, in the exact same shade of this arresting SKY BLUE which was so beautiful and shiny. I'd associate it most closely with the blue that is on the W for Word doc."
Yeah that's a peek at my brain vomit on flight mode.
I decided to leave out the rest of the dream cos it reads quite ridiculous…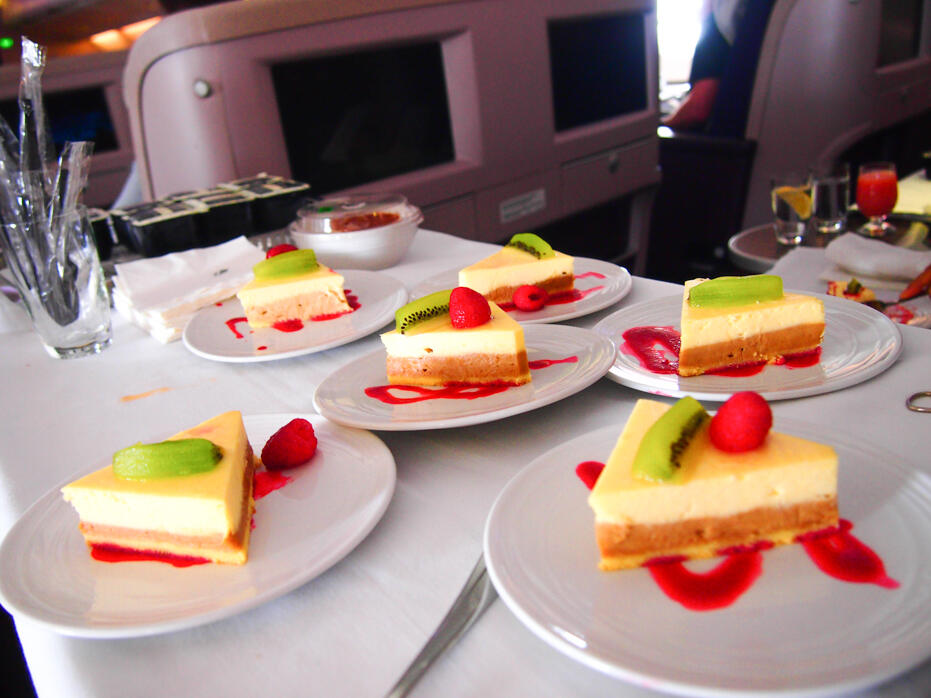 This is the dessert i skipped cos i couldn't possibly eat anymore.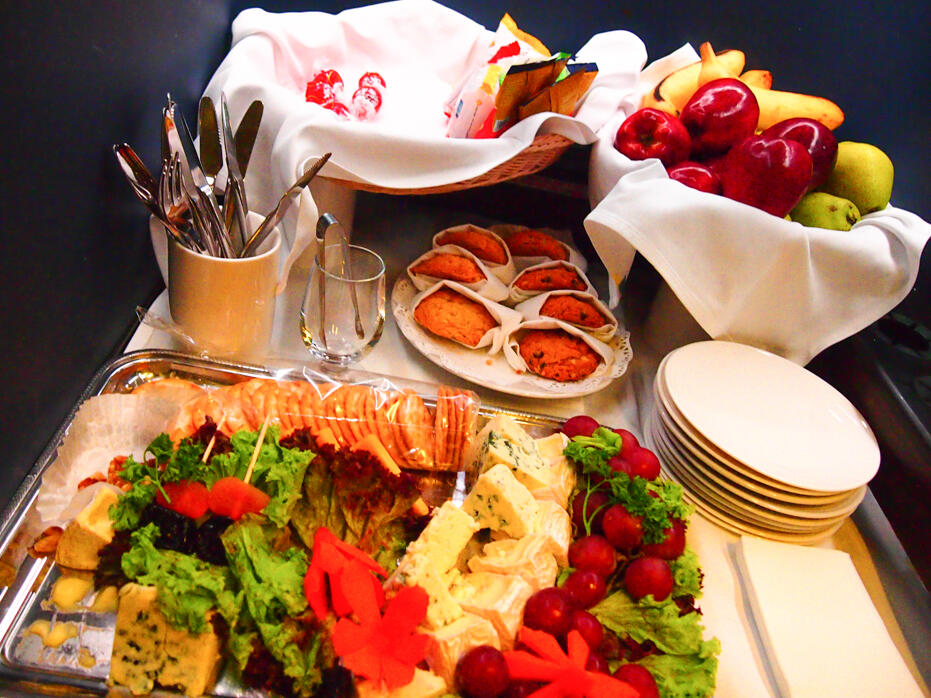 I did have some snacks a few hour later :p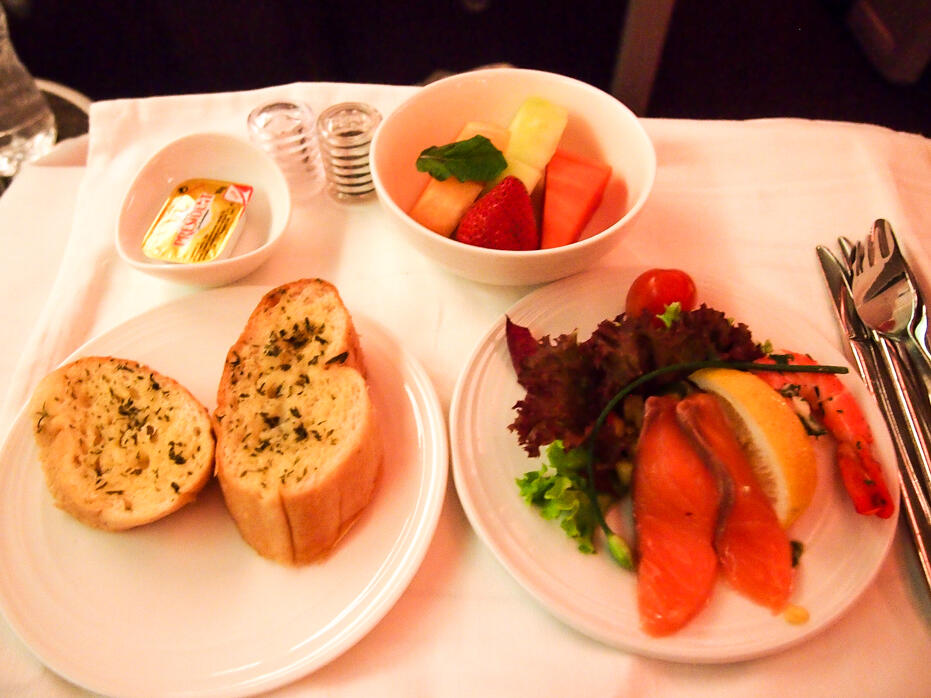 This was the meal i had before landing at Heathrow airport.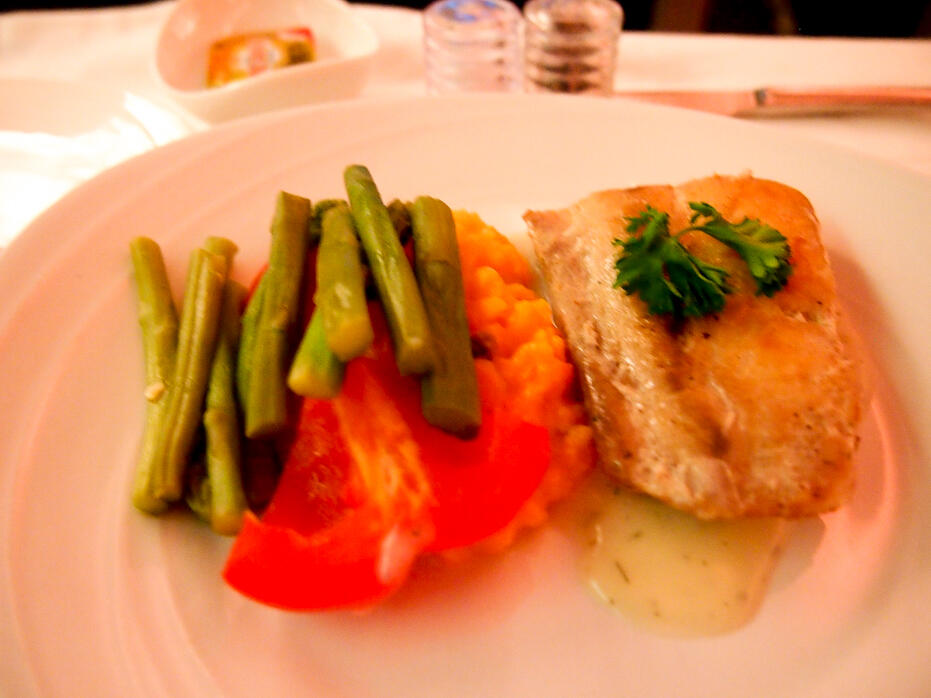 Sorry for the blur picture. I think i was half-asleep and didn't see the camera screen proper. As long as i have a picture memory of what i ate!
I was greeted by Micaela (from the London PR company) who escorted me to my hotel at around 7pm. We got stuck in the evening traffic but she graciously let me nap all the way. After checking into the Dorsett, i walked out to buy some hairspray (the ONLY thing i forgot to pack, and god forbid how would i survive LFW without hairspray) and dinner before working till midnight.
Got up at 6am to continue some work, then i got ready for my first day at London Fashion Week!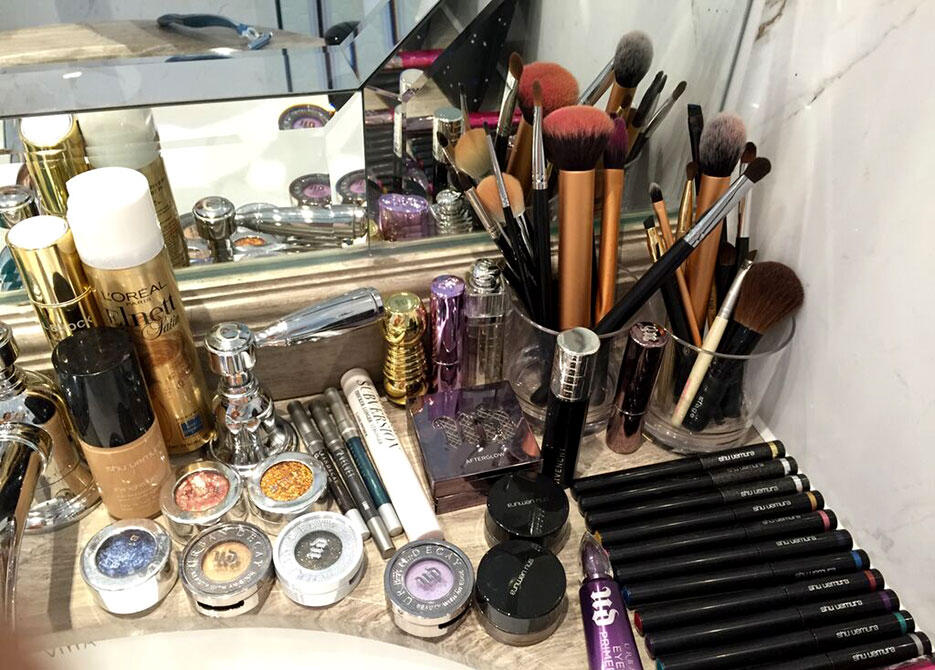 The make up i brought. I used mostly Shu Uemura (metallic eyeliners, cream eye shadow, eyebrow pencil, foundation) and Urban Decay (eyeshadows, lipstick, blush, eye primer) with some Stila (glitter pots, eyeliner), Dior (lipstick), and Givenchy (mascara) thrown in.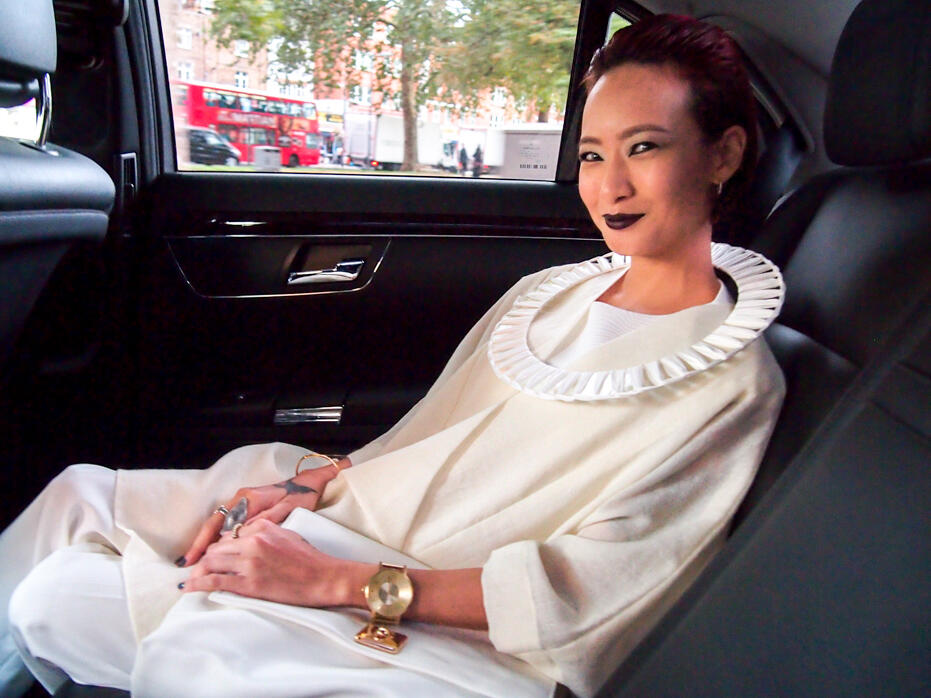 I wore a white pants ensemble fresh off the runway from Silas Liew's KL Fashion Week show. Circular neck accessory he handmade included.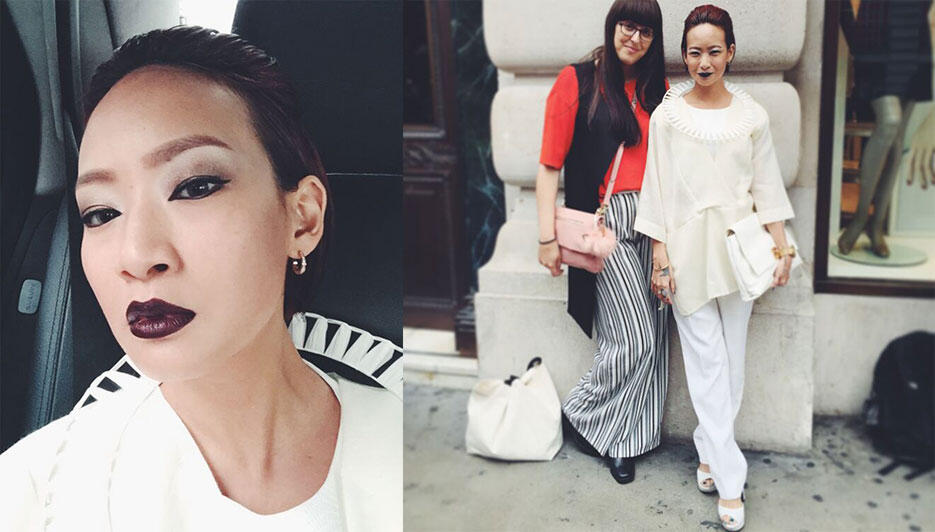 Took these pix from my instagram. #KinkyBlueFairygoestoLondon
That sick lippe is from Urban Decay.
On right is Danielle and i, waiting to enter our first fashion presentation for the day.
She's a very authentic person who's enthusiastic and extremely hospitable!
Her blog Fashionista Barbie was started in January 2010 out of her love for fashion, runway shows and red carpet glamour mixed in with my passion for Barbie dolls, hence the name. It's recommended by the British Fashion Council and Danielle is also part of their London Fashion Week blogger panel.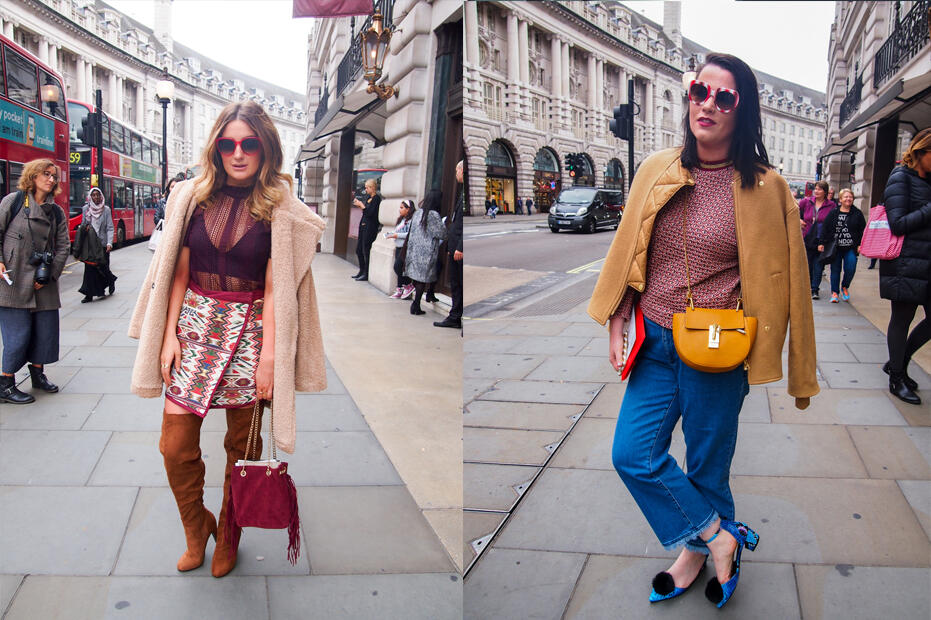 I was just excited to be there!
London Fashion Week happens twice a year every February and September, and is organized by the British Fashion Council (BFC), a non-profit organization that aims to further the interests of British fashion industry and its designer businesses by harnessing and sharing collective knowledge, fashion and resources of the sector.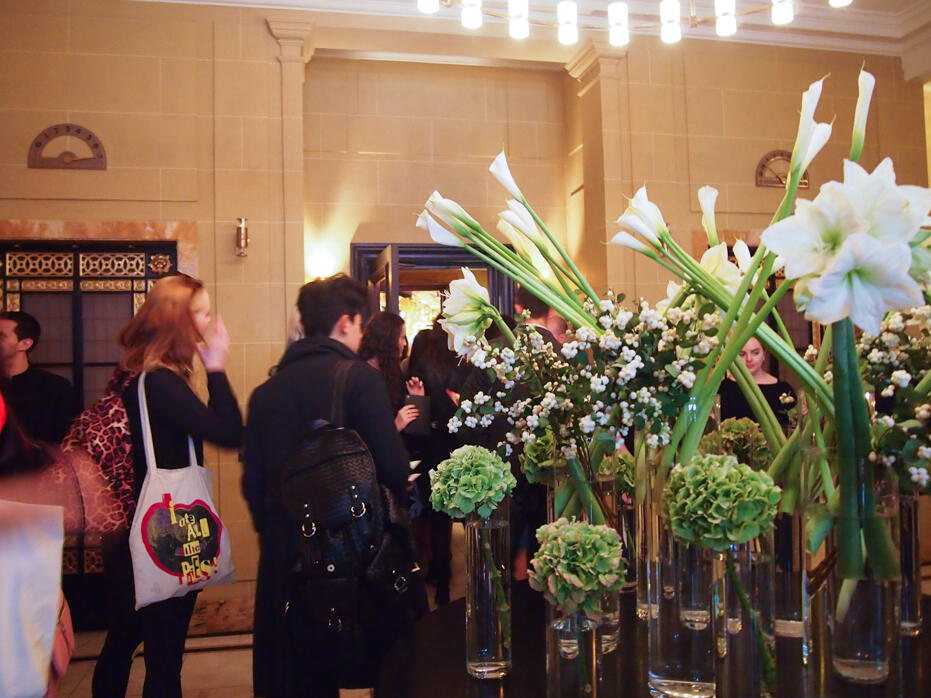 The first presentation was Zandra Rhodes.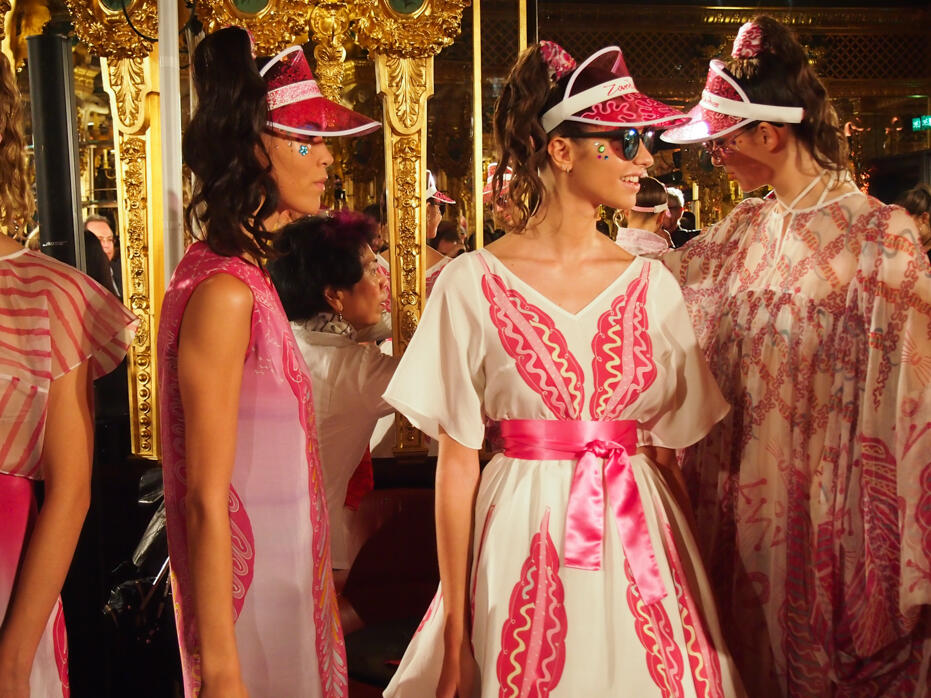 When we first spotted the pieces, Danielle and i thought out loud how they looked so much like batik and then read the press release that IS batik!
Zandra Rhodes collaborated with Kraftangan Malaysia to release the Zandra Rhodes "Batik" SS16 Collection.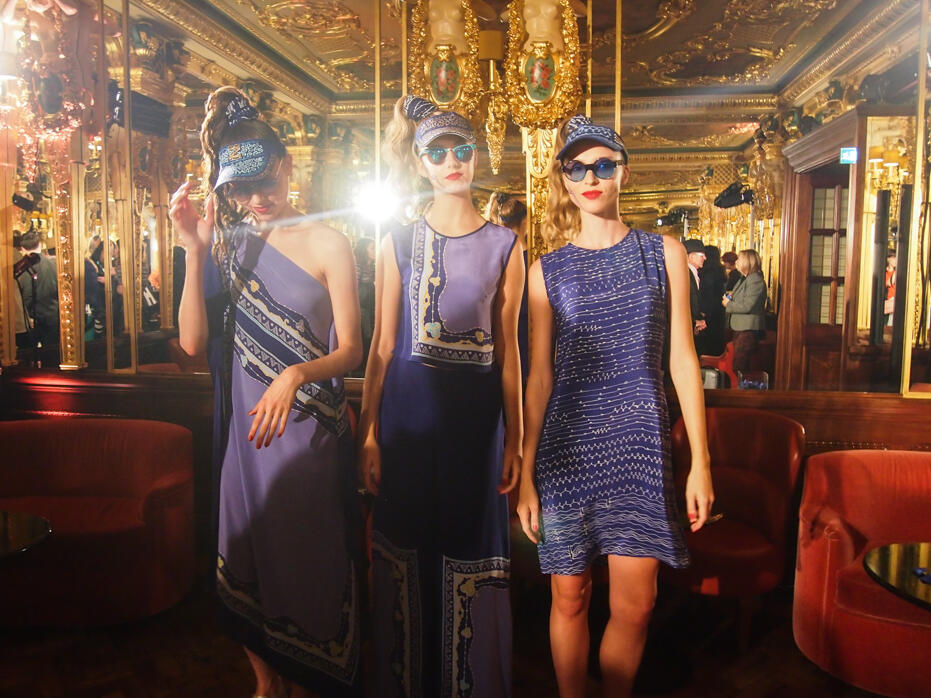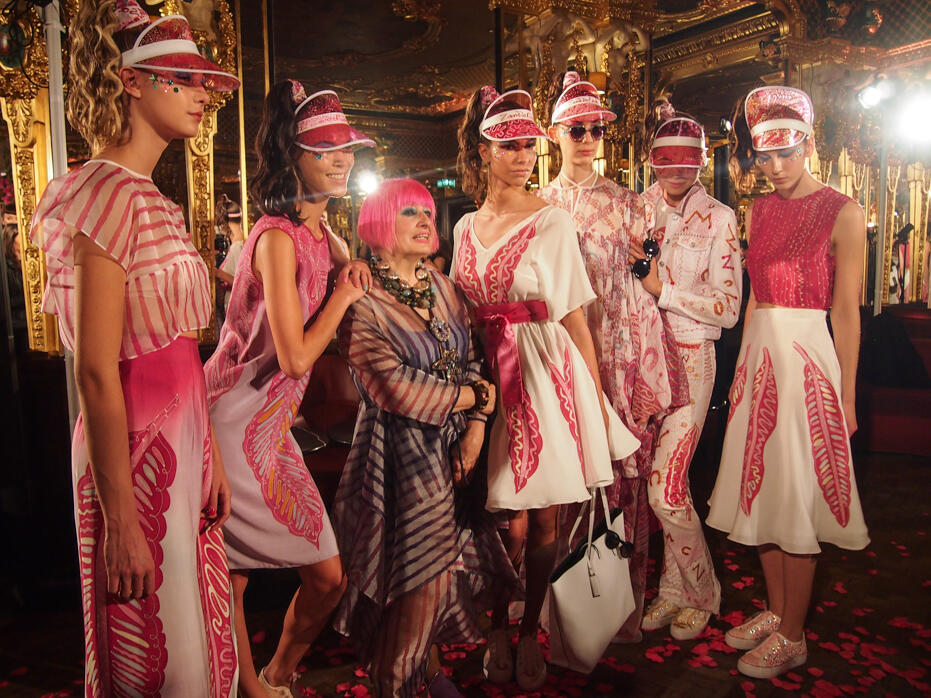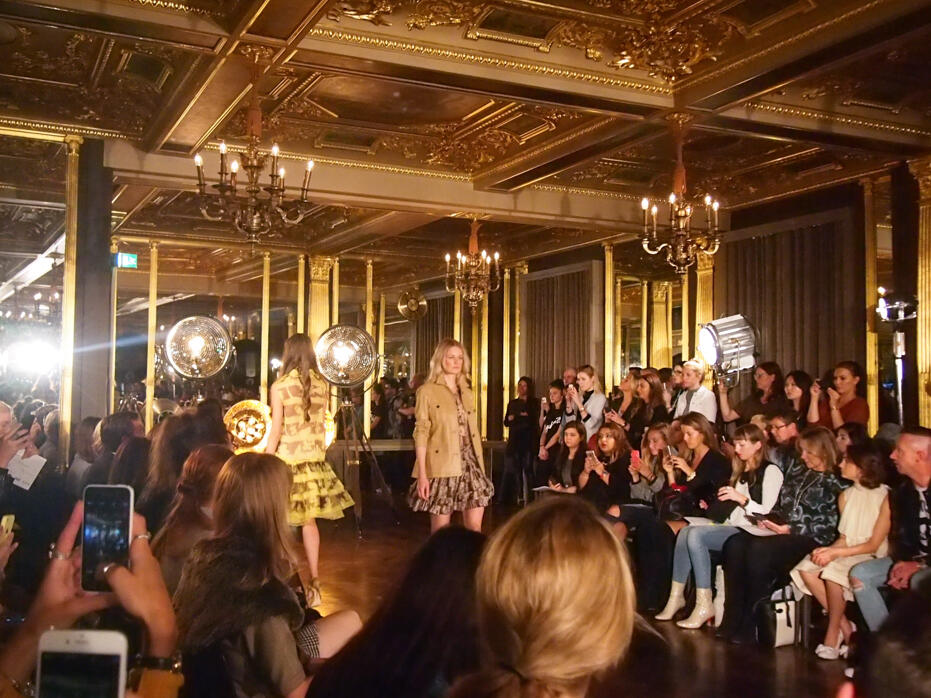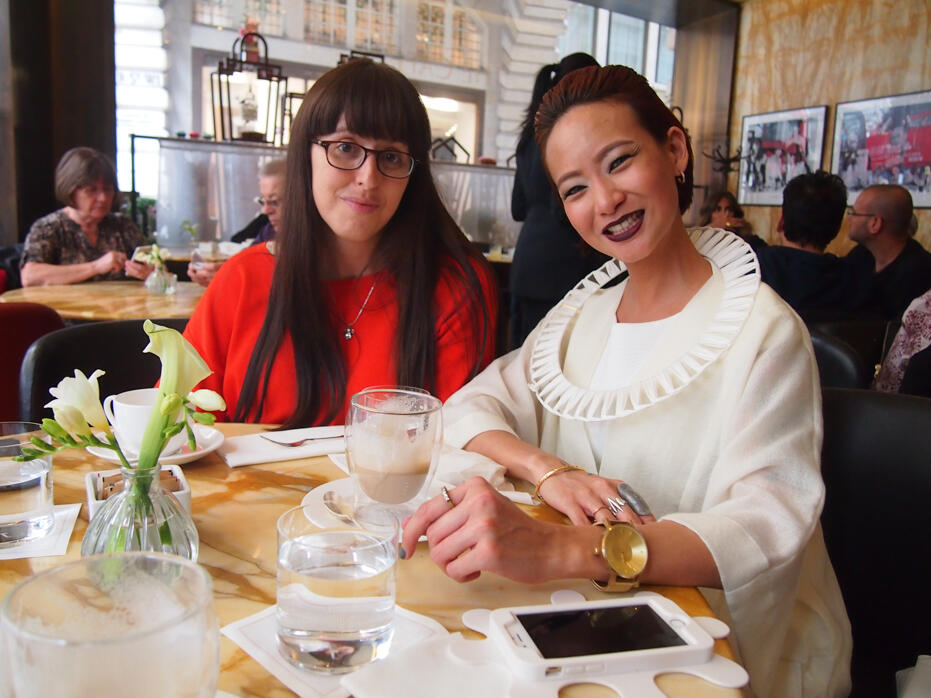 Had a latte break at Hotel Cafe Royal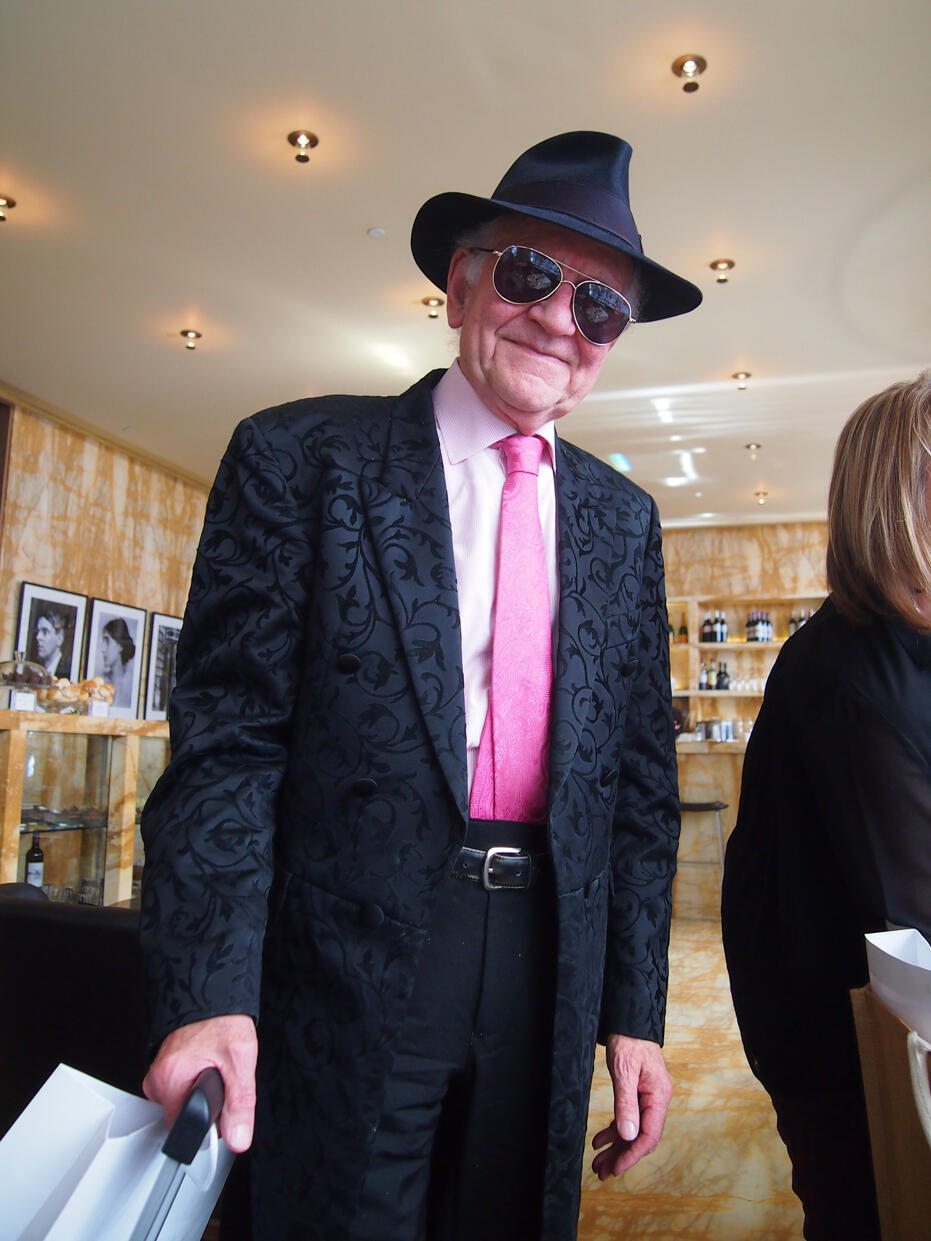 This year, over 150 womenswear designers showcased their SS16 collections at the Designer Showrooms in the new London Fashion Week venue at Brewer Street Car Park from 18-22 September 2015. The floor was divided into product categories with sub-sections including RTW, Emerging RTW, Shoes, Bags, Accessories and Multi-Label Showrooms.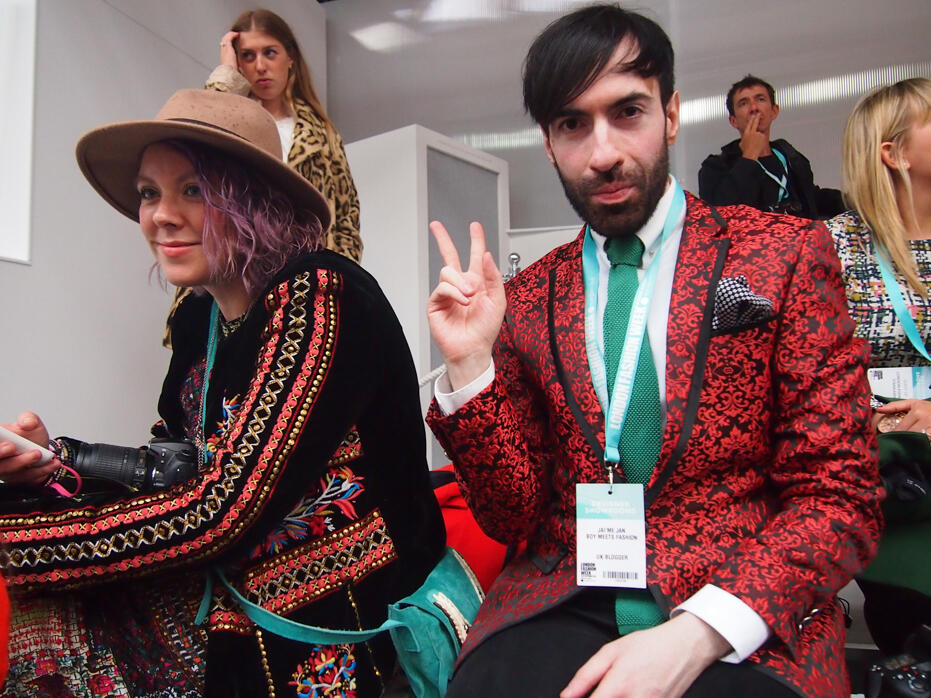 Waiting for Bora Aksu's show to start
A fashion army that can kill.
Danielle and i were invited to another presentation with Xandra Rhodes again after, where we met Natalie who was seated with us.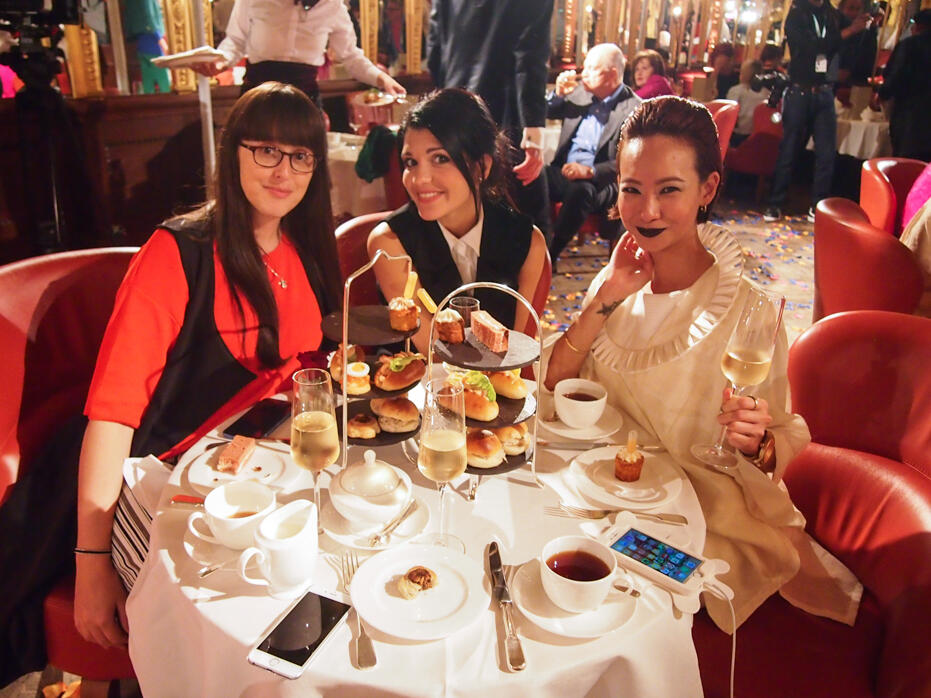 Danielle, Natalie and i.
Found out later Natalie is an actress, singer and model; most popularly recognised from Emmerdale (a soap opera i'm not familiar with)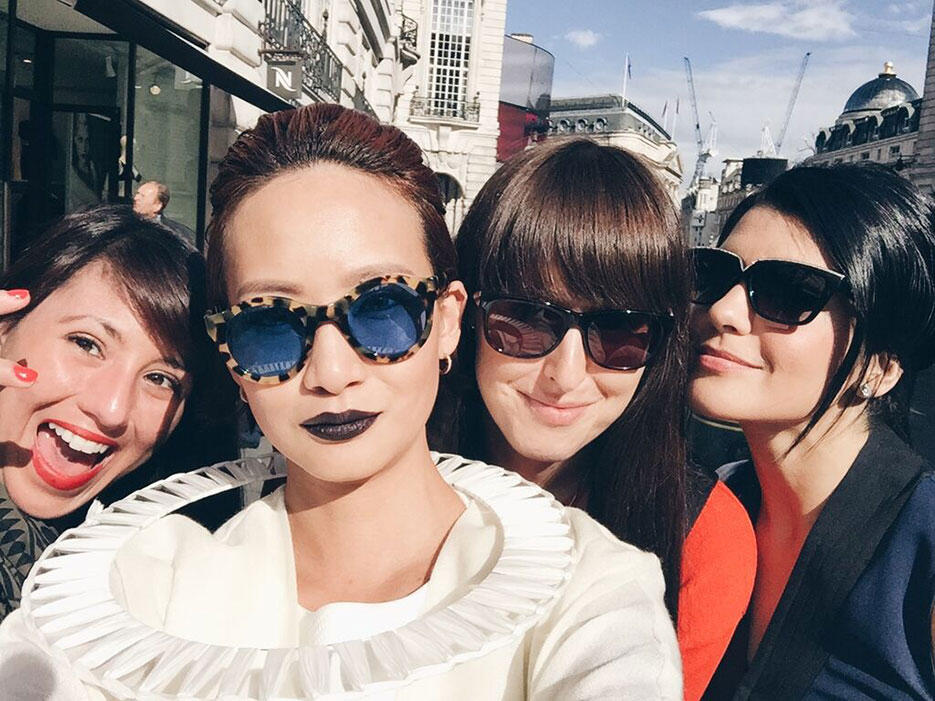 Kristina, me, Danielle, and Natalie.
My sunnies are from Mouet and handmade in Gerona (Spain) from the highest quality Mazzuchelli 1849 acetate.
We were on the way to ON/OFF at The Vinyl Factory on Marshall Street, where LFW fashion presentations were being held throughout the week.
We queued up to enter Clio Peppiatt's Spring Summer 16 presentation called Kiss The Future.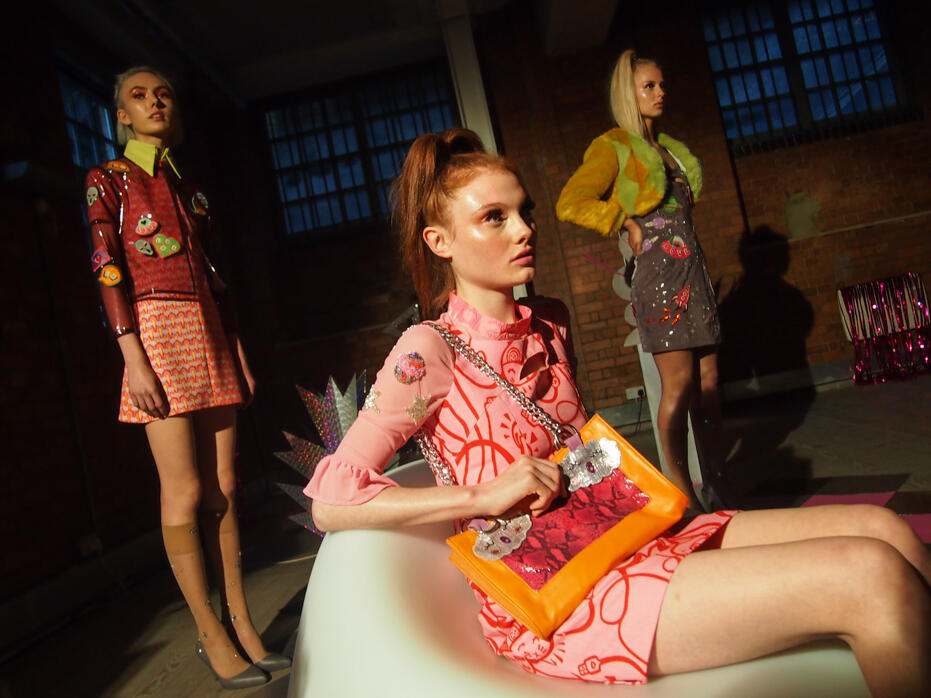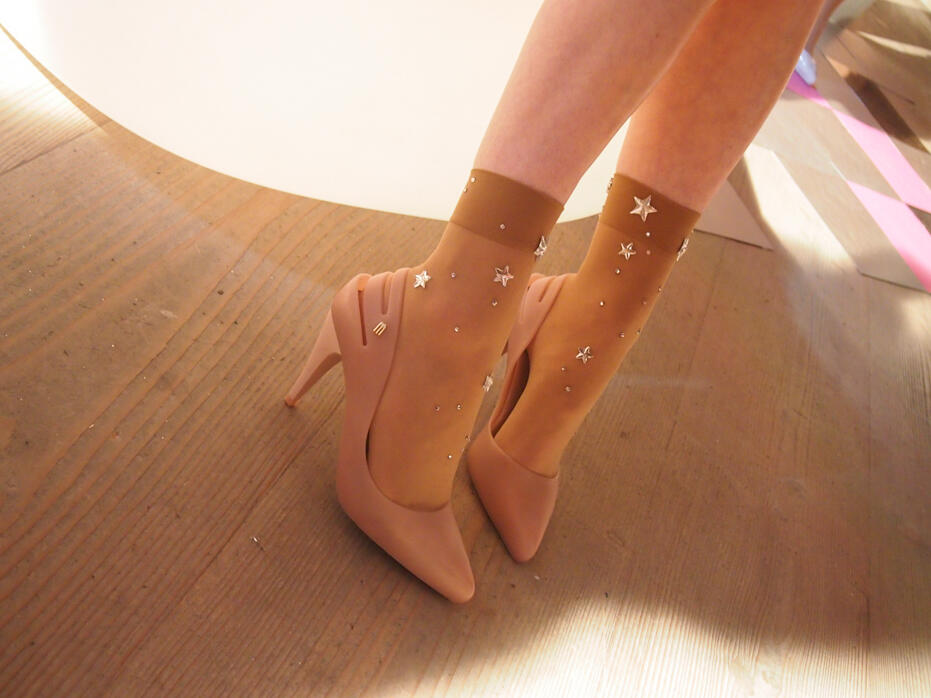 Melissa shoes! Love the socks that go with it too!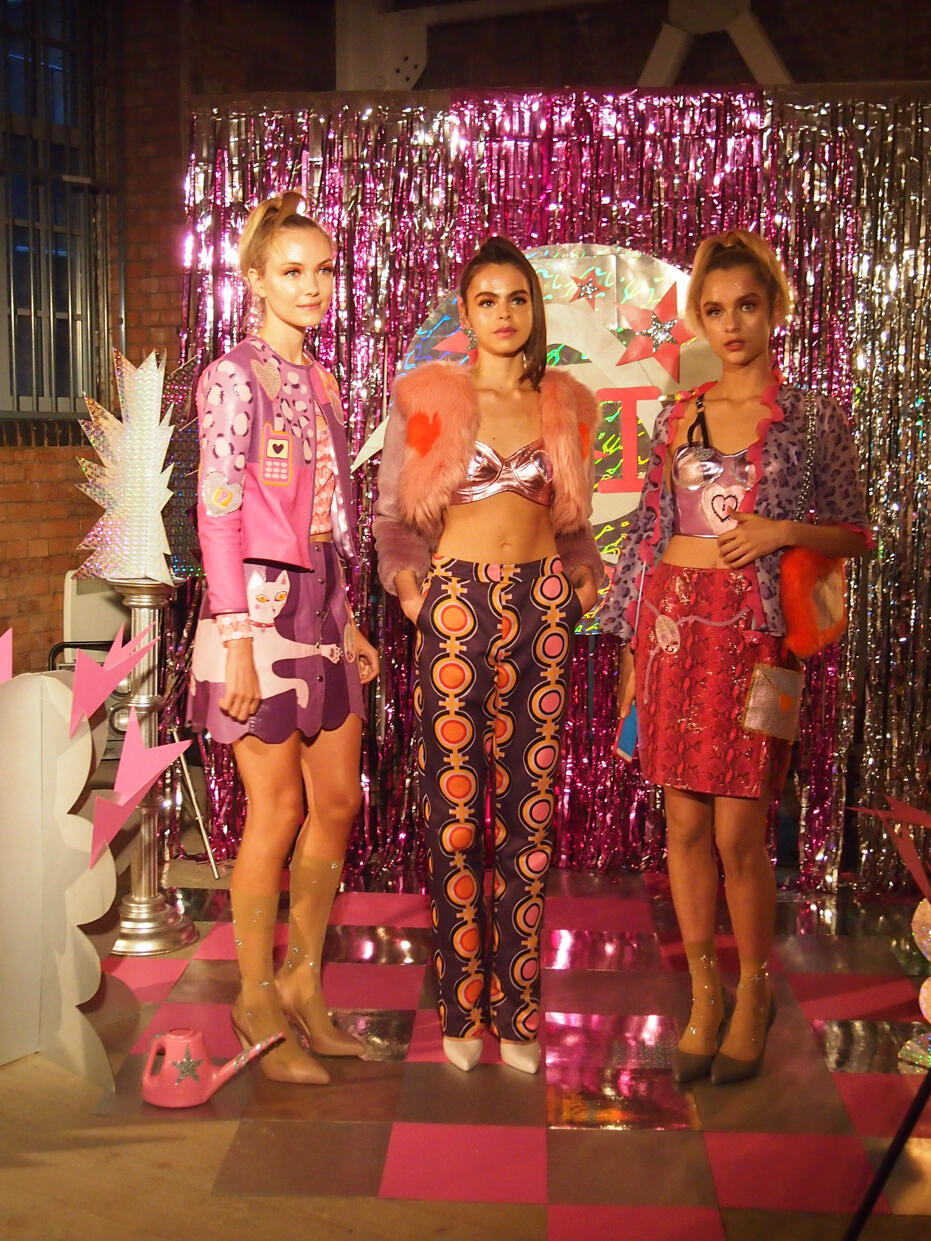 Another presentation was taking place in the adjoining room so we popped in to catch a session.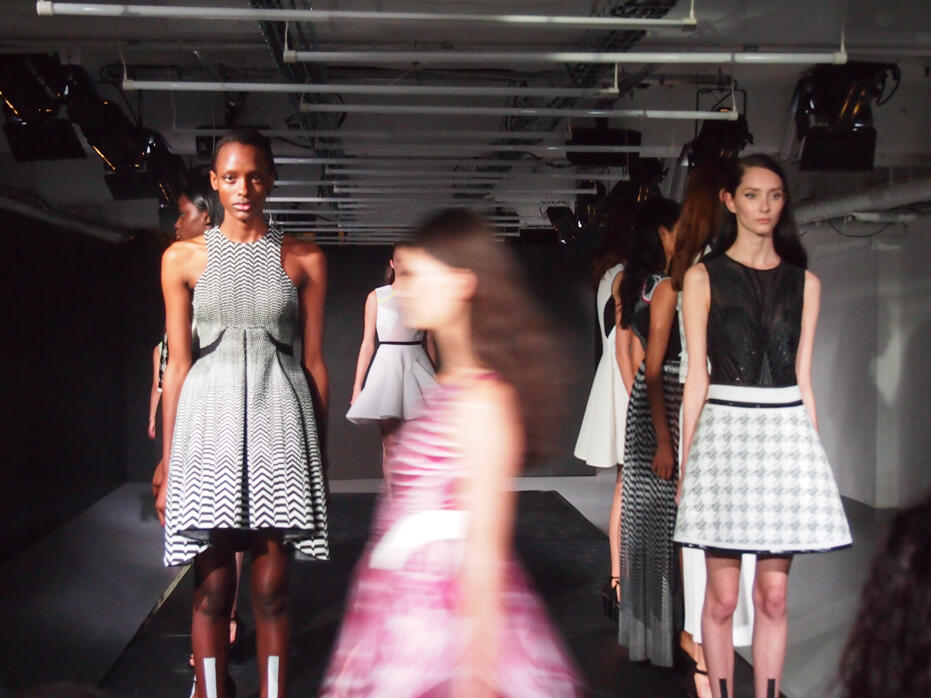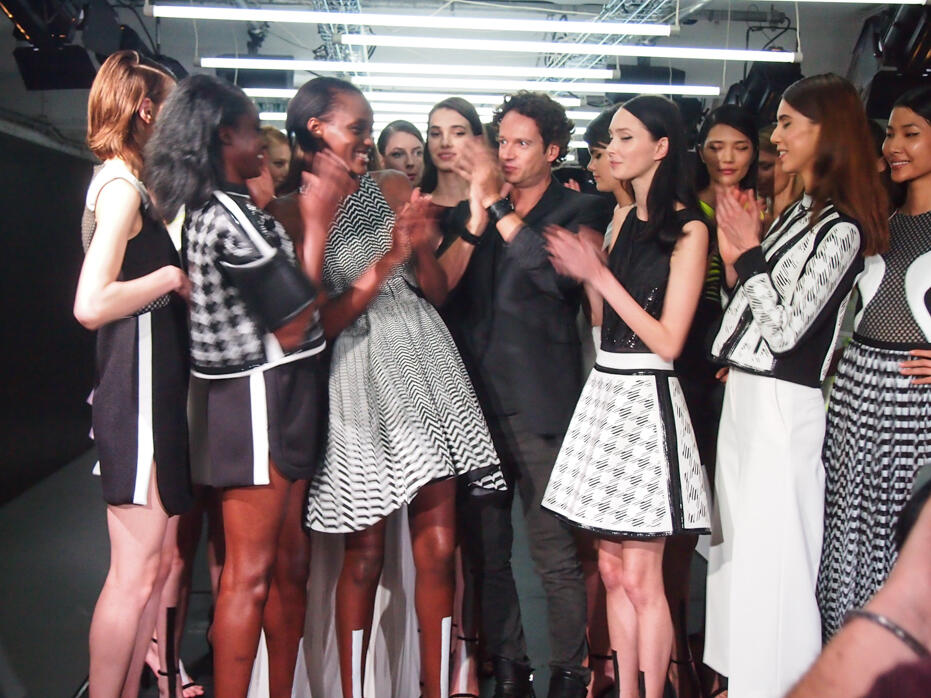 On the way out of ON/OFF i couldn't help taking a sneak shot of colourful people whom i'm sure came from the same planet as i.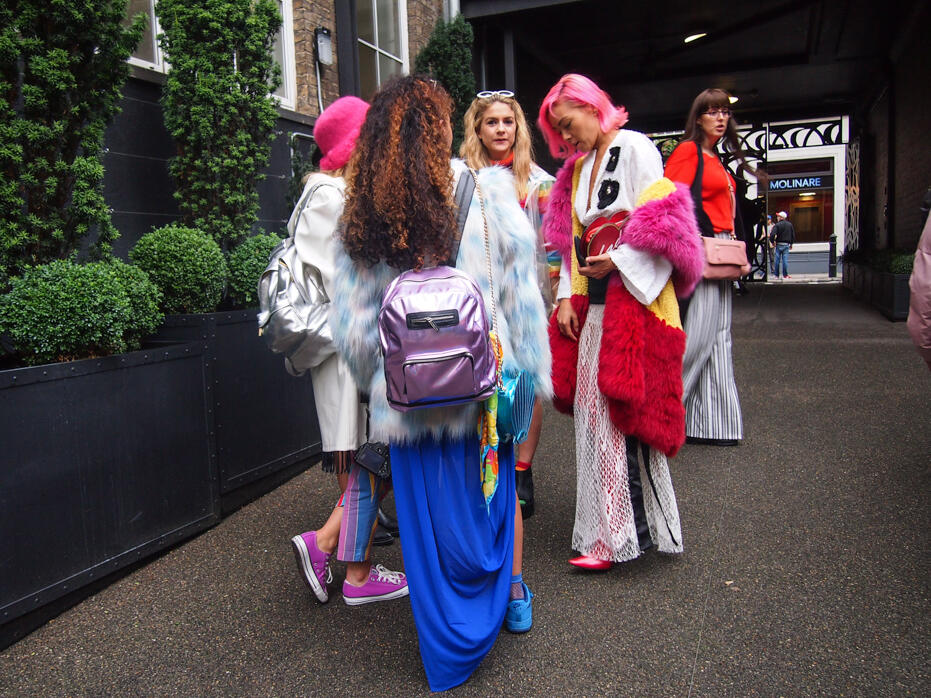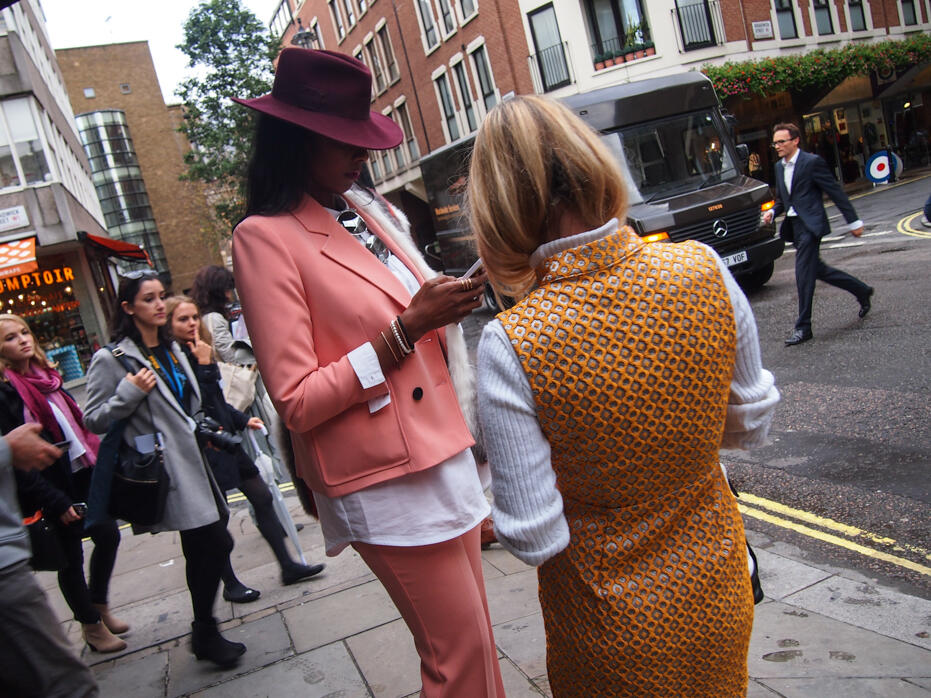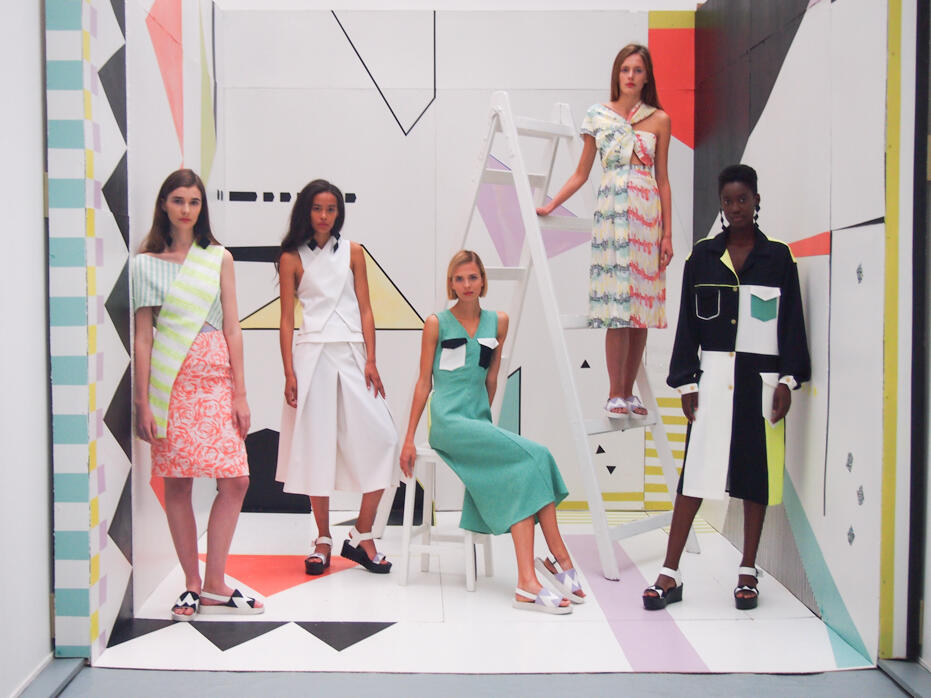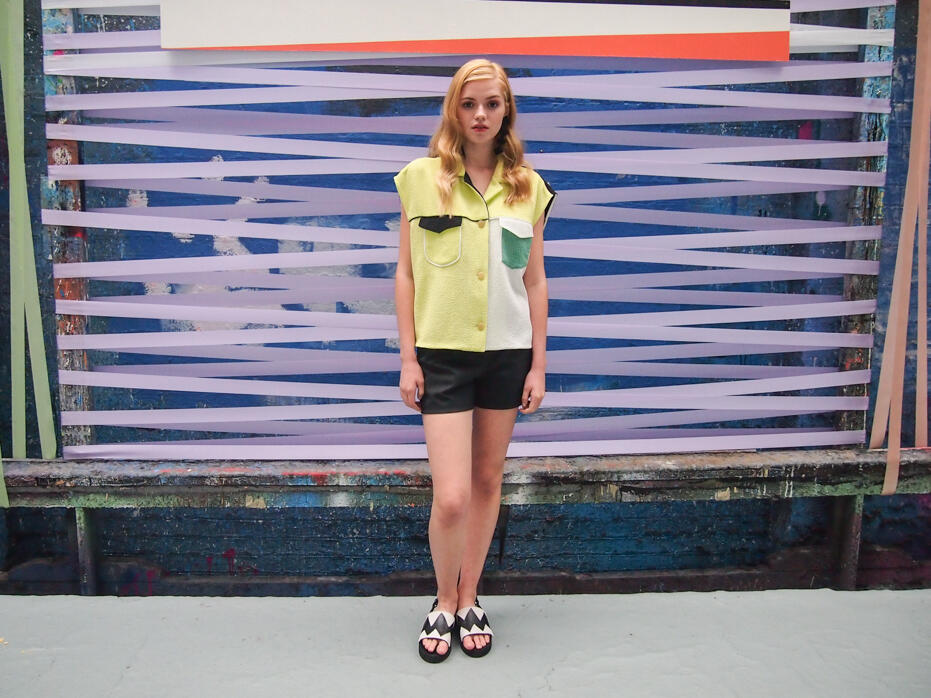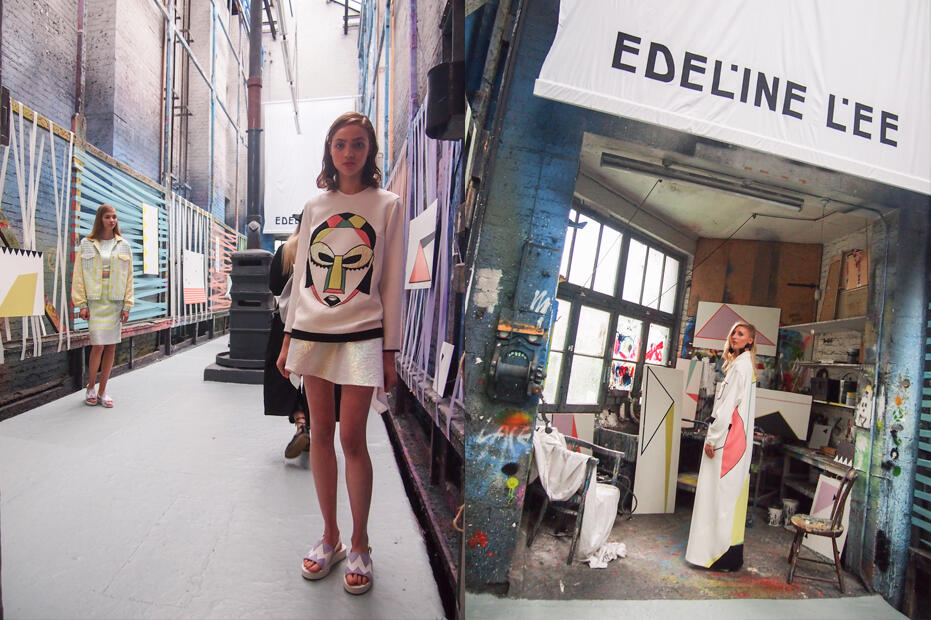 Vielma London's fashion presentation was set up like a party in a Las Vegas motel room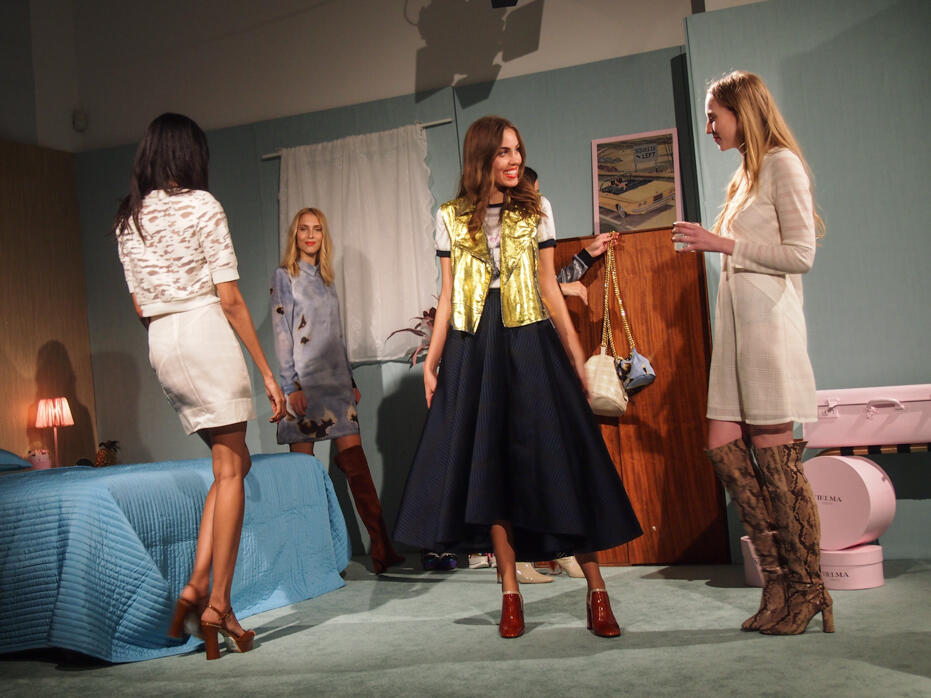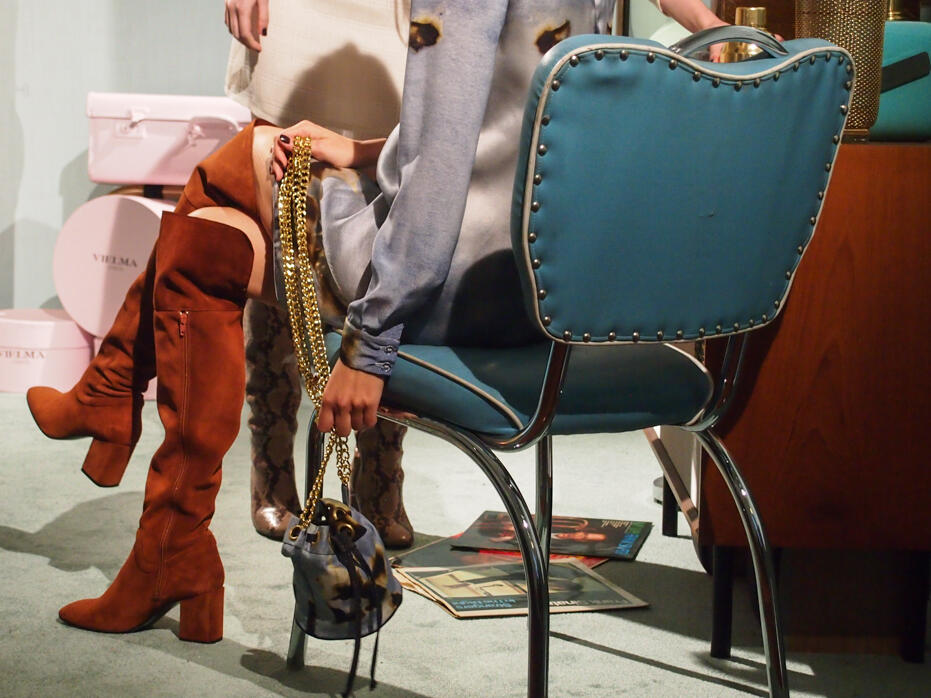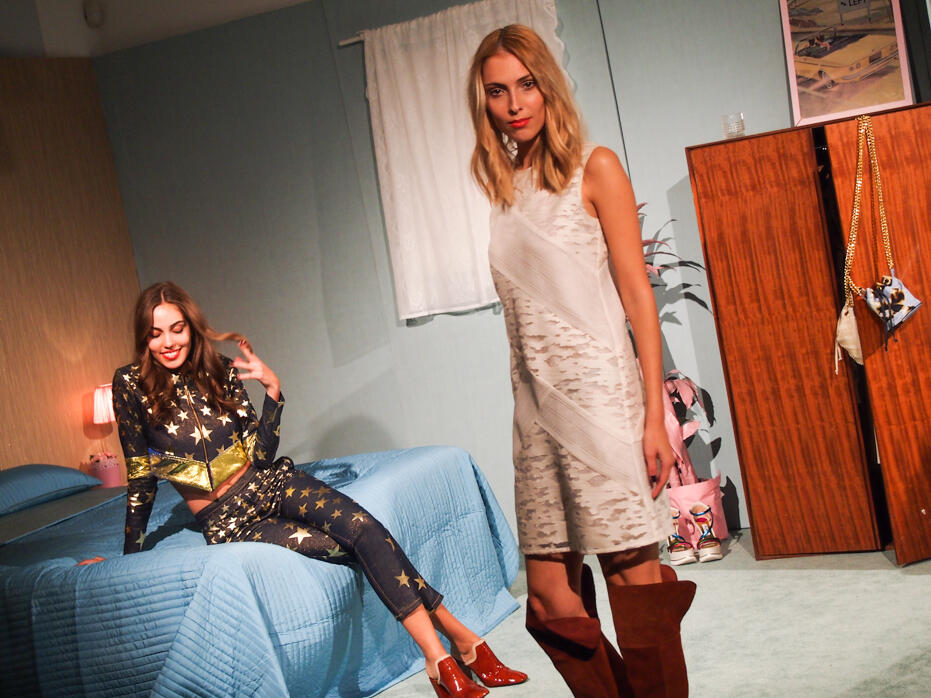 By this time it was around 6pm and we were starving. We ducked into the first decent place we spotted, which happened to be Cabana Brasilian BBQ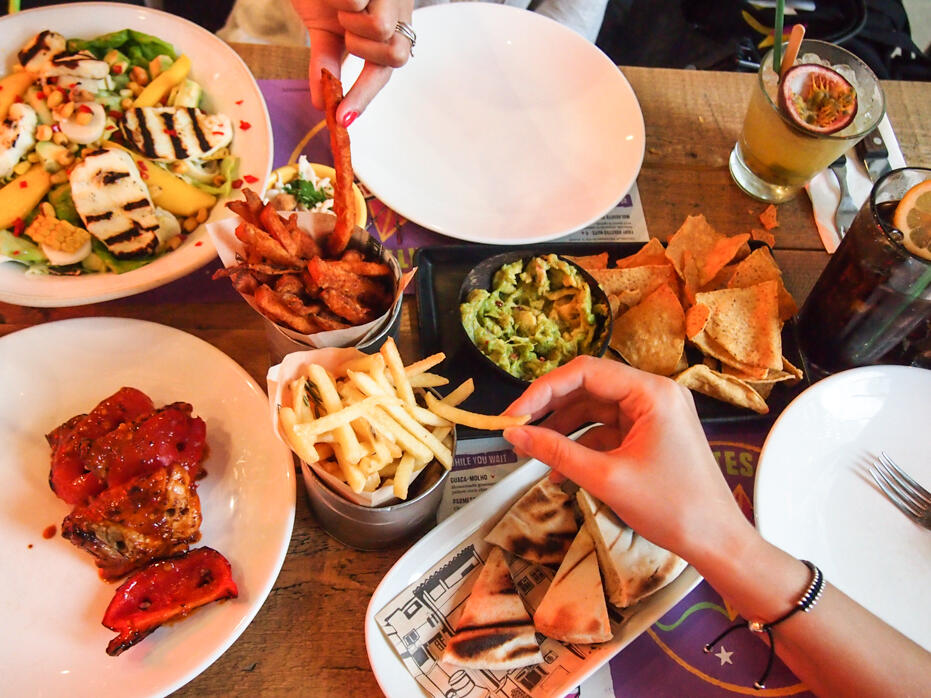 We just ordered a whole bunch of stuff to share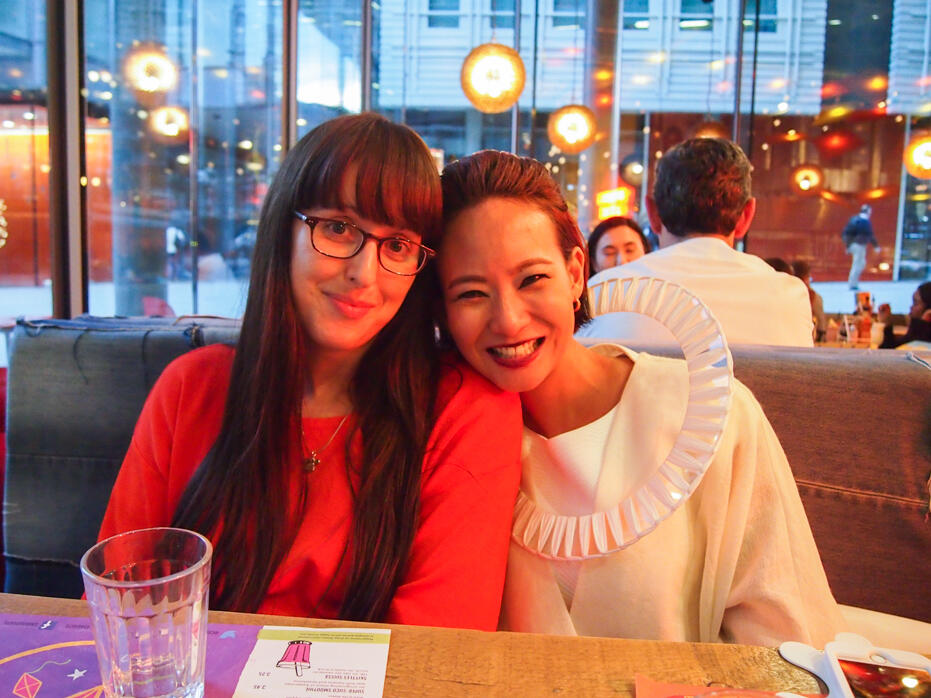 Danielle and i, thank you so much for being so accommodating and nice!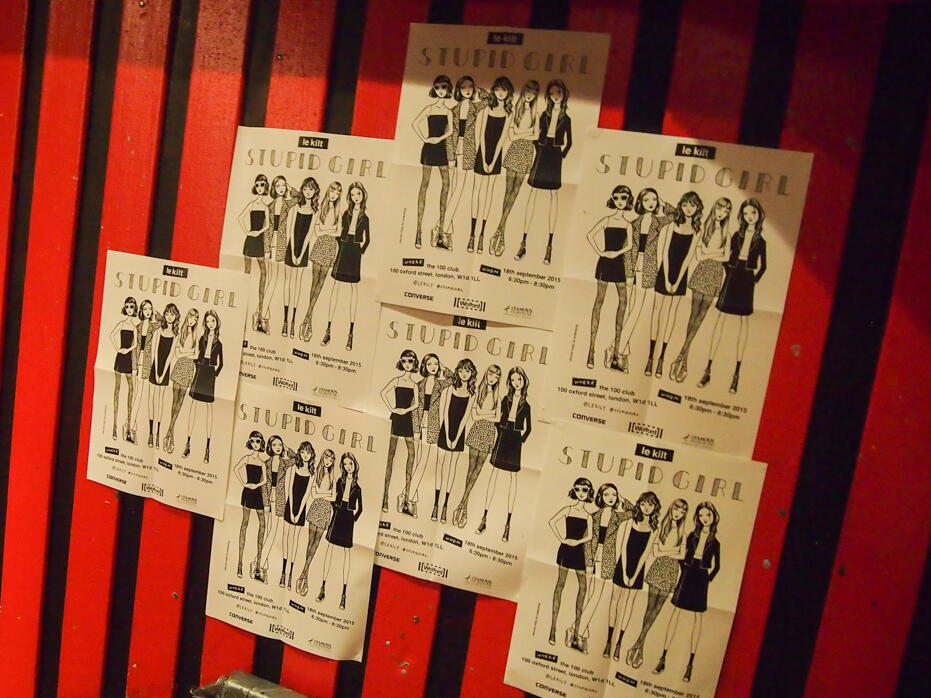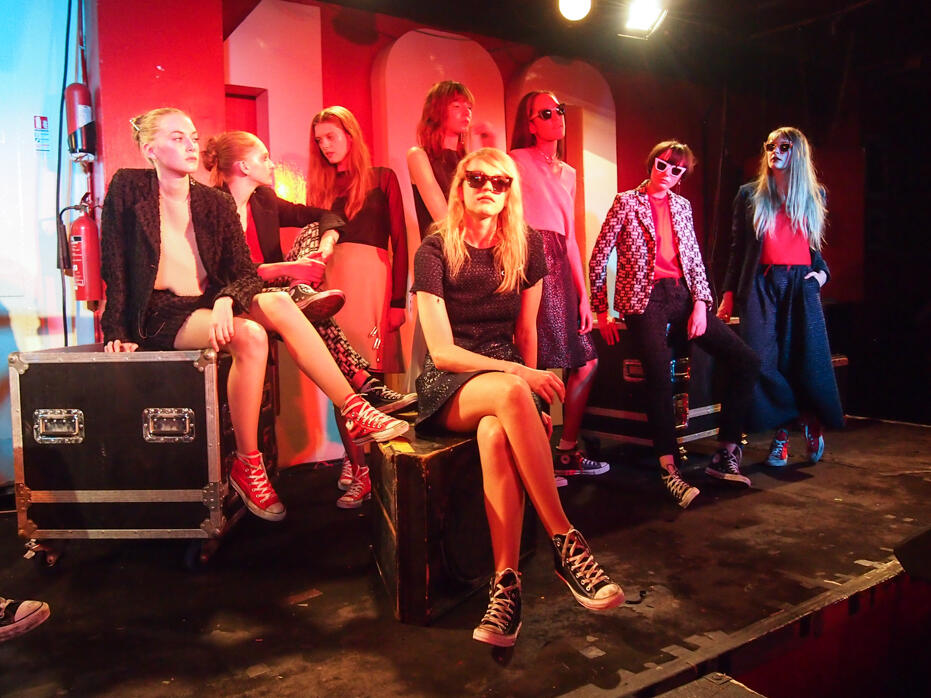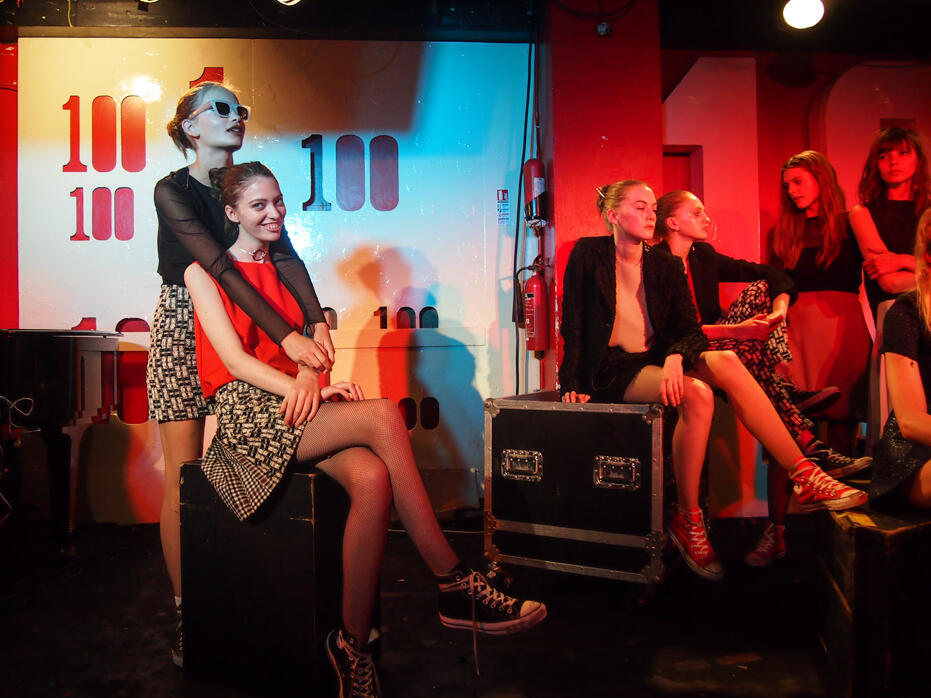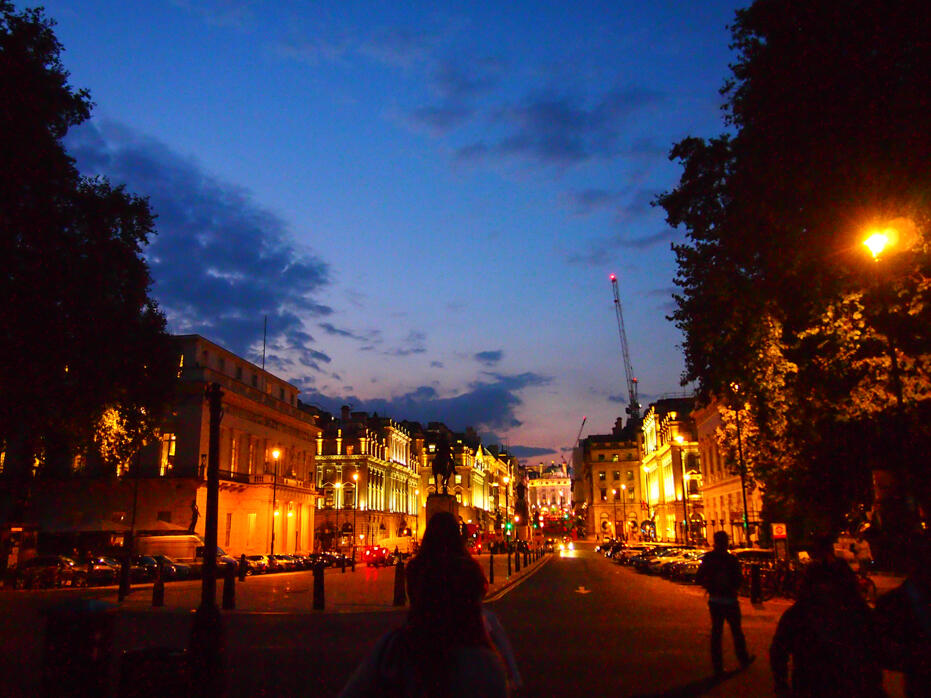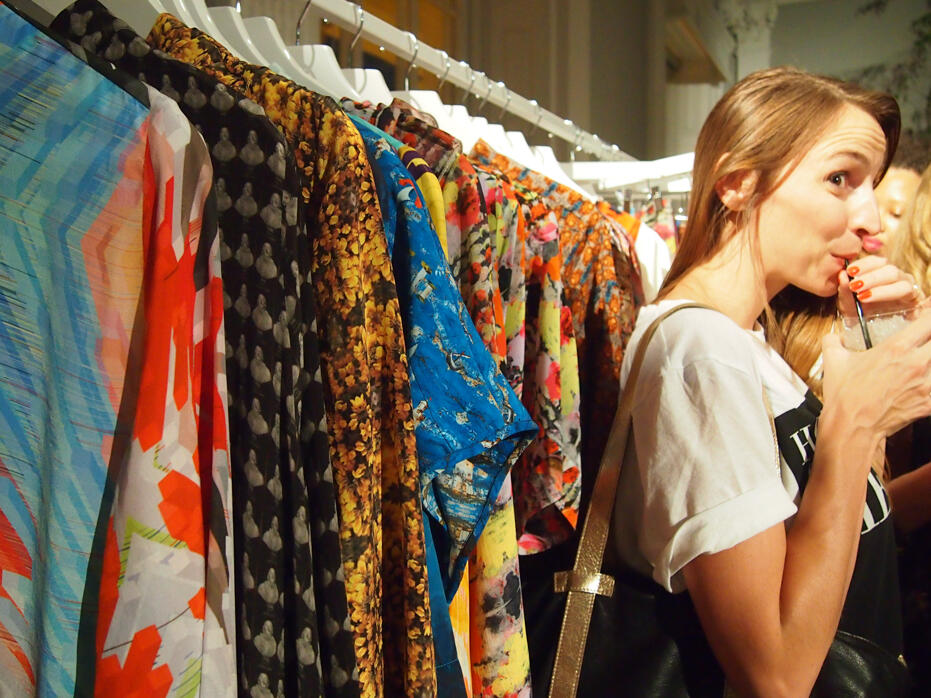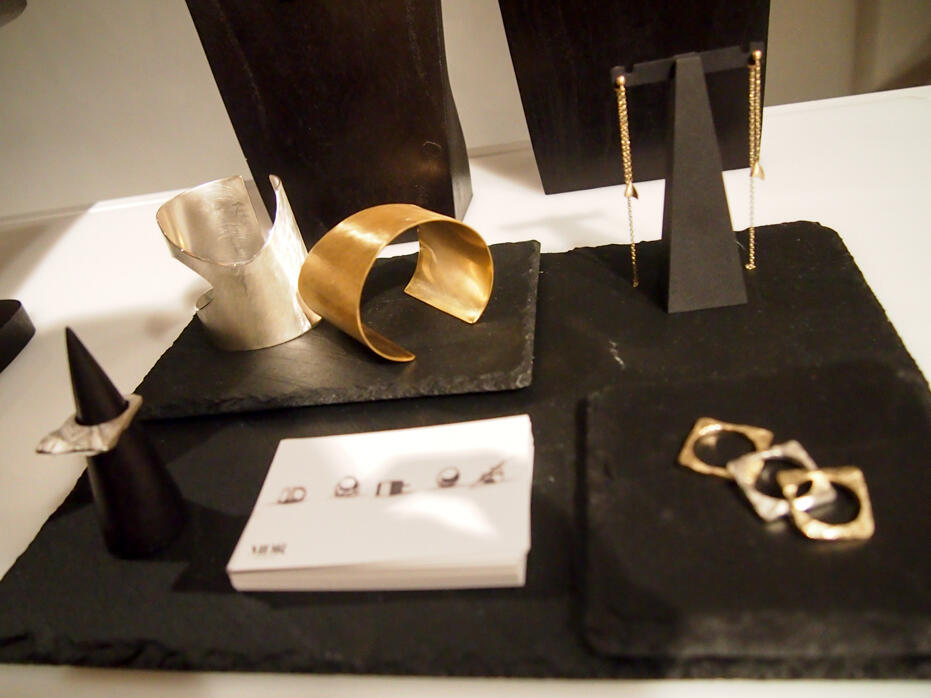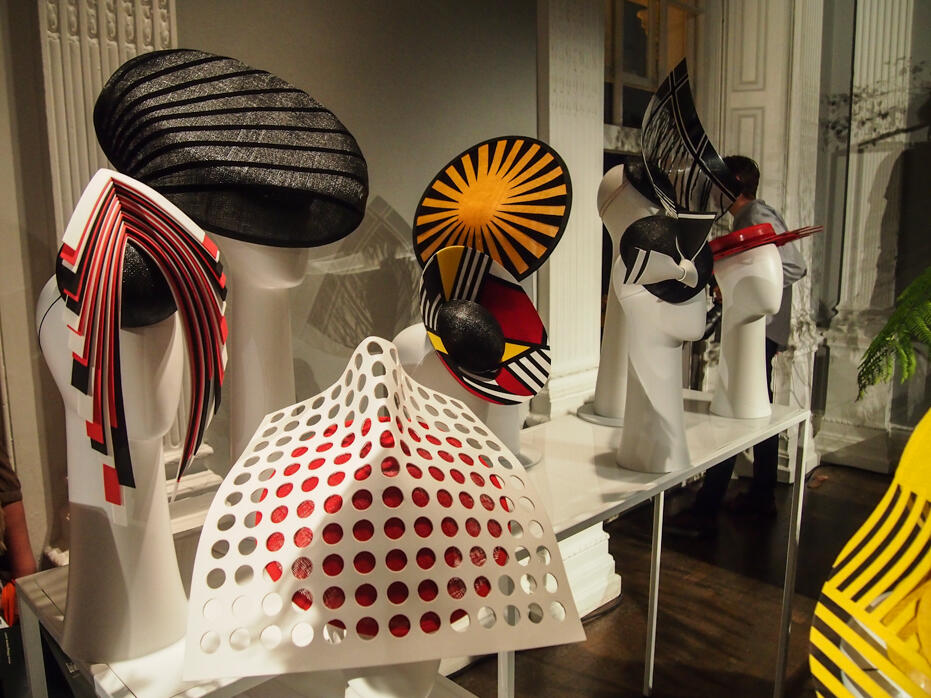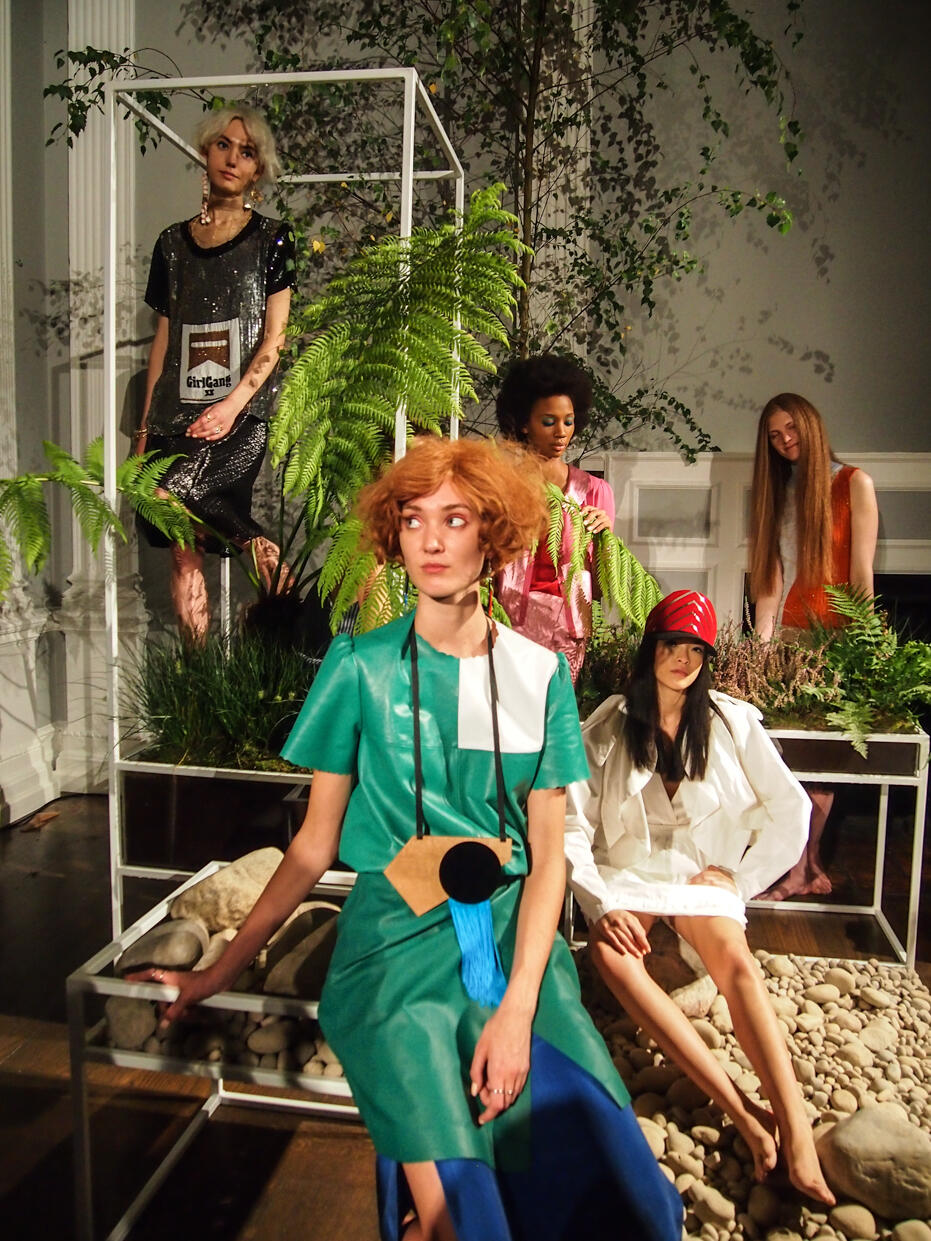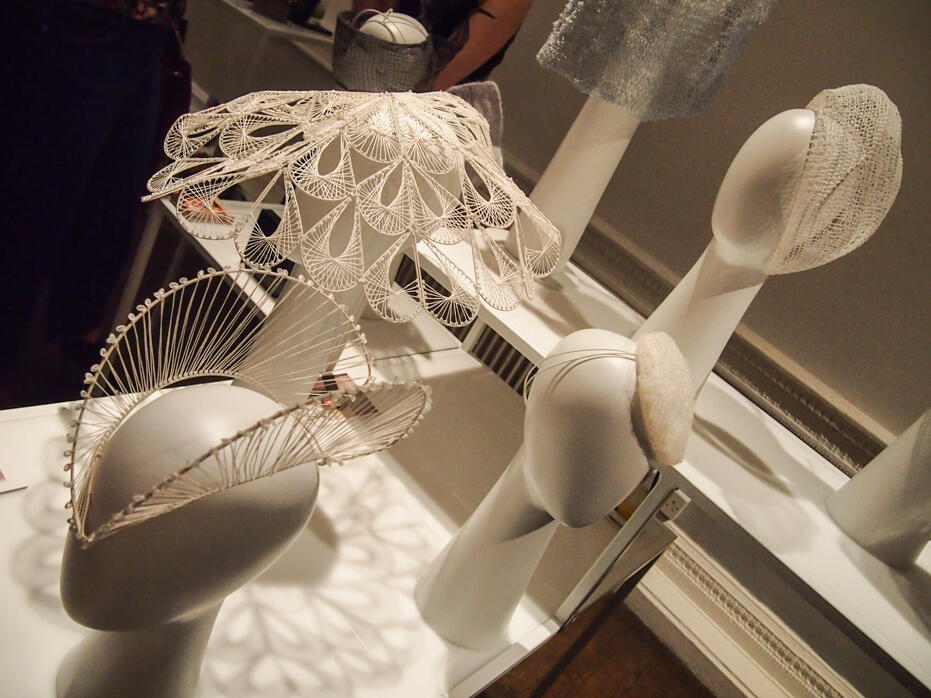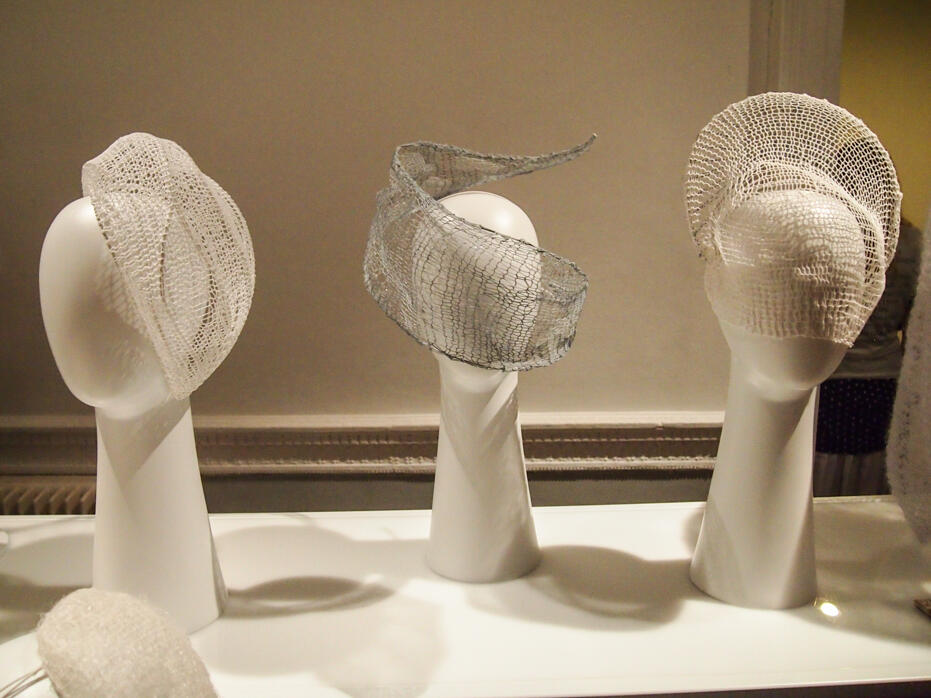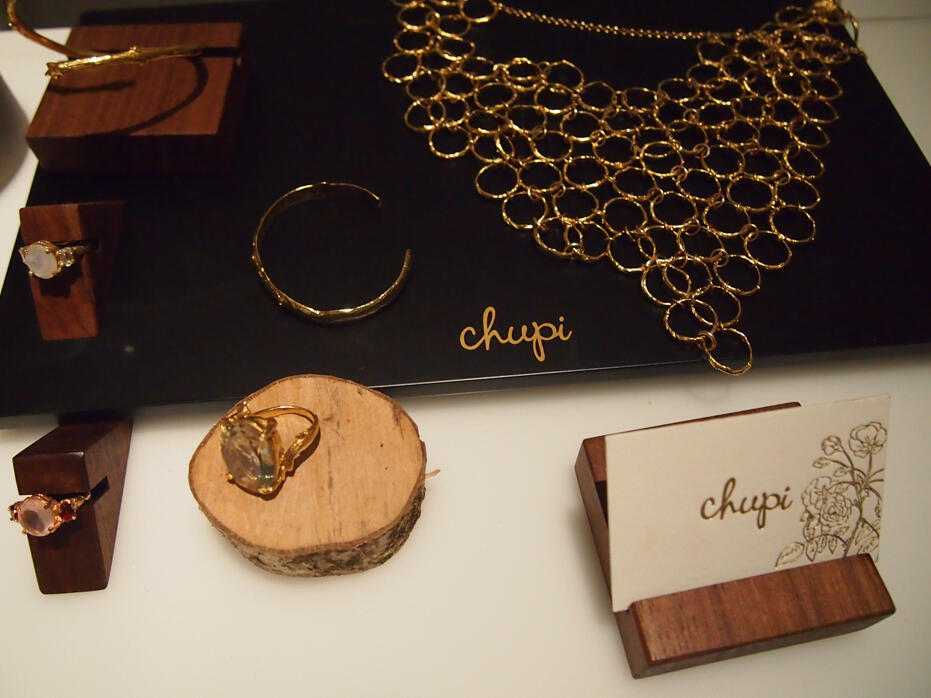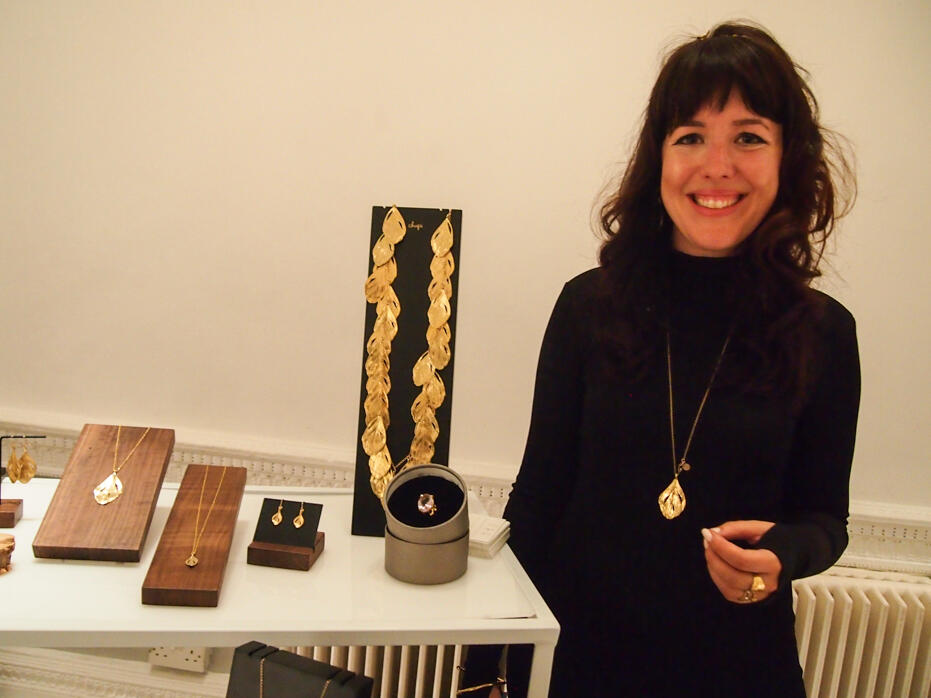 Website : www.londonfashionweek.co.uk
Facebook : www.facebook.com/londonfashionweek
Twitter : twitter.com/LondonFashionW
Instagram : instagram.com/britishfashioncouncil
Youtube : www.youtube.com/britishfashiontv
+ + + + + + + + + +
Malaysia Airlines is the national carrier of Malaysia and one of Asia's largest, serving 40,000 guests on 330 flights to more than 50 destinations daily.
Malaysia Airlines operates flights from its home base, Kuala Lumpur International Airport, and offers great connectivity across the globe; including oneworld® hubs.
Malaysia Airlines is a part of oneworld®, which brings together 15 of the world's biggest and best names in the airline industry and 30 affiliate airlines serving more than 10,000 daily departures. Through this global alliance Malaysia Airlines offers the best connectivity with seamless journeys to almost 900 destinations across 150 countries and access to over 550 airport lounges worldwide.
On 1st Sept 2015, Malaysia Airlines is operated by the new company Malaysia Airlines Berhad.
With the Airbus A330-800 flying to short-to-medium routes, the A380 presents the best of Western engineering on-board a fleet of six aircrafts.
+ + + + + + + + + +
*This UK – Malaysia Influencer Exchange programme was organised by Malaysia Airlines. However, opinions are of my own. Malaysia Airlines flies between London and Kuala Lumpur twice a day on the A380. There are 8 seats in the First Class, 66 in Business Class and 420 in Economy. Make your flight reservations today on www.malaysiaairlines.com.