* Written by Joyce, assisted by Michelle *
LYN is a brand that reminds me of really good memories of shopping in Bangkok, where I first found out about them. They were one of the few brands that feature very sleek cutting and slim handles on their bags, which to me, feels really timeless. Their shoes are also very popular amongst the Thai locals for their trendy designs.
The brand expanded its reach out of Thailand, and into the Malaysian market (under the Jaspal umbrella). If you recall, there was a LYN store in Bangsar Village 2 for a while. More recently, LYN has given a facelift to its branding and held their 2015 Fall/Winter preview within the lush confines of Cantaloupe at Troika earlier this month. Bags and shoes from the new collection were displayed for us to view, and I was particularly attracted to the Milla Mini bags and their embellished shoes.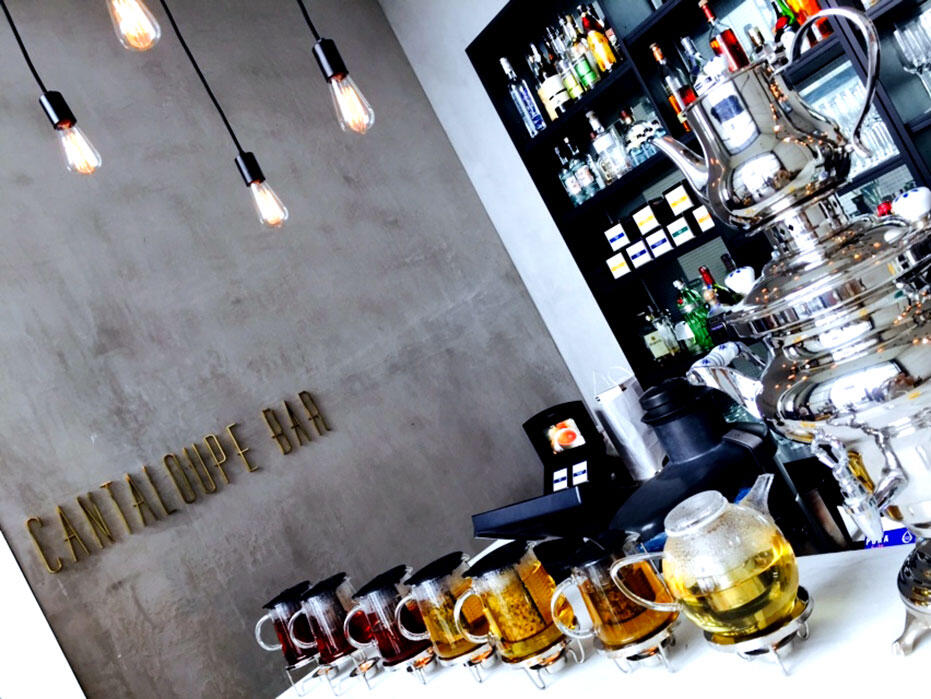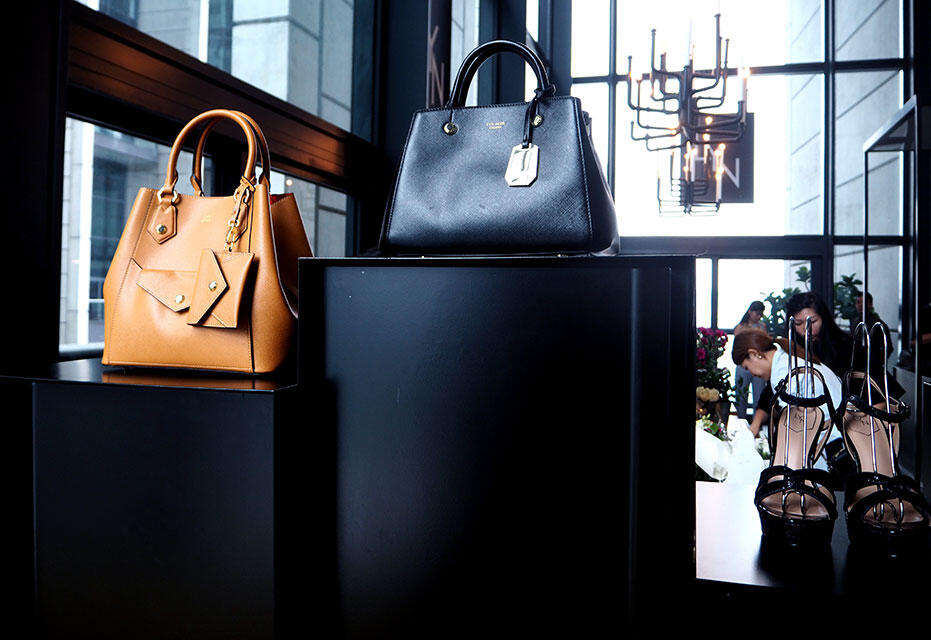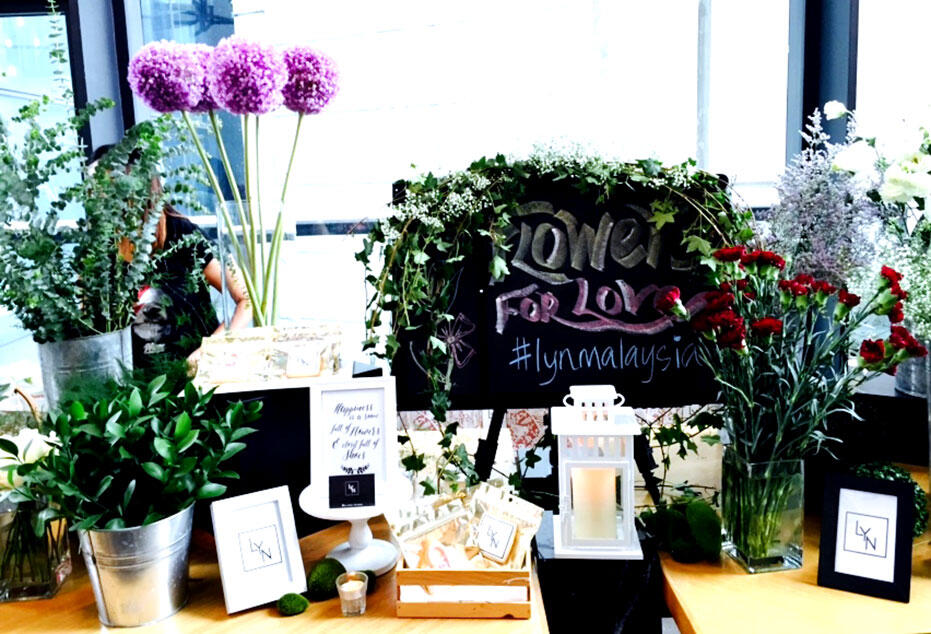 There was a lovely flower arrangement table set up for us to customise our own bouquets to take home. I chose the most gigantic purple flowers (you see on the top left above) but was told it was for display only :/ so i settled on picking out a big lily to make a bouquet for Baby!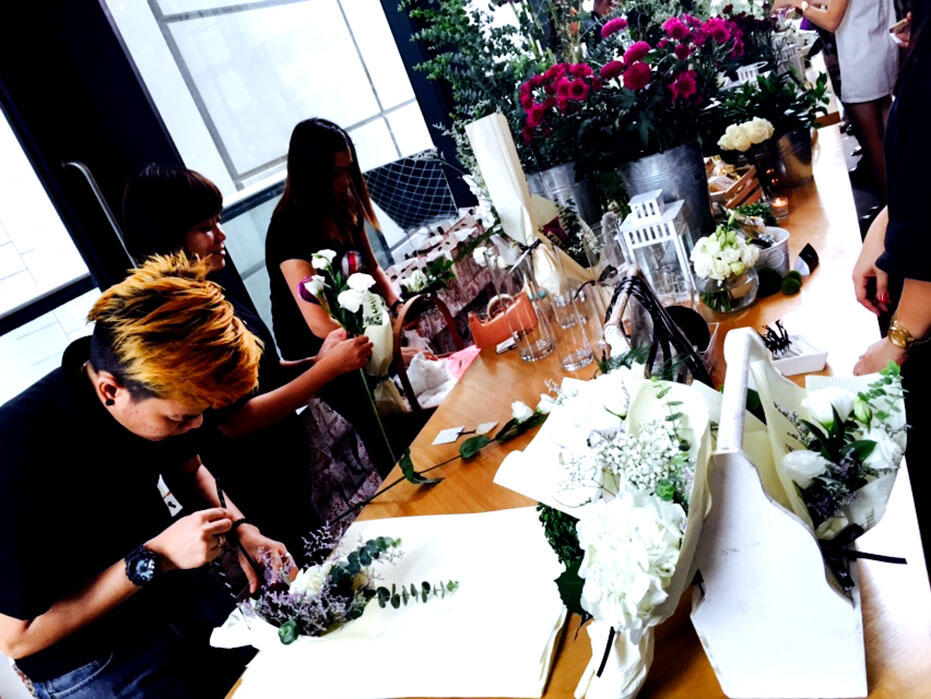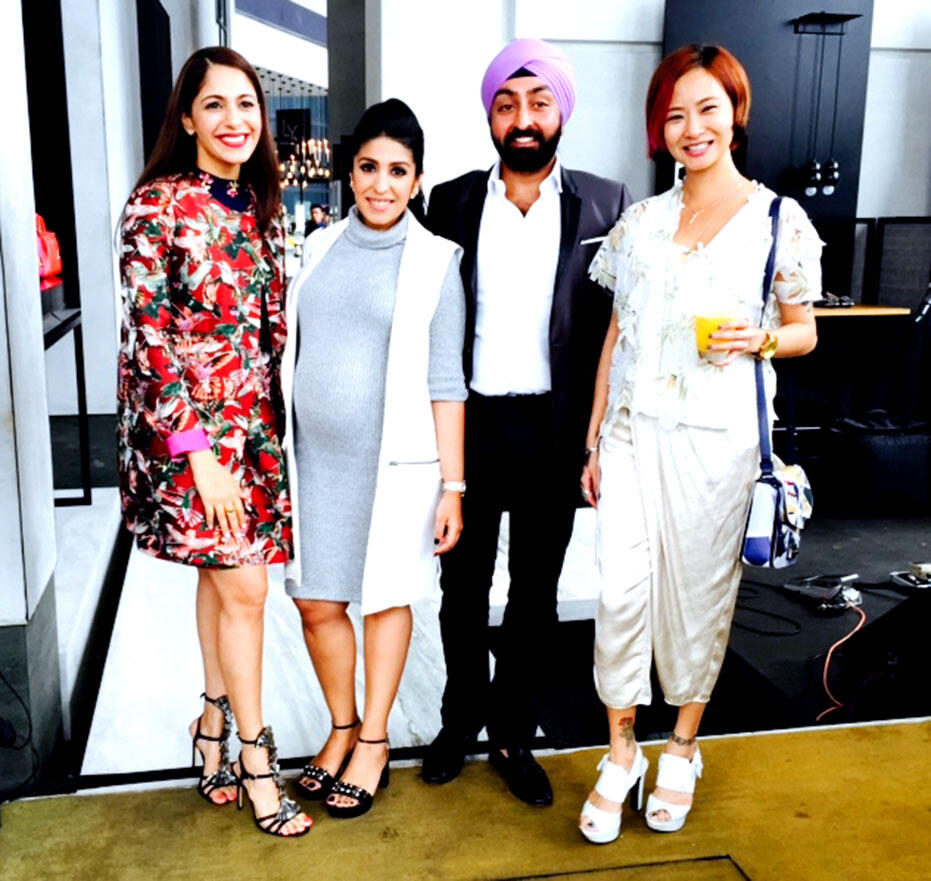 Me with the Founders of LYN (Jaspal Company) – Suvita, Sarinna and Ish
I'm wearing a top from Mimpikita's runway show at KLFW, and bag from Furla's AW15 collection
Suvita's outfit got 10 points from me that day, and i loveee her shoes (LYN, of course) but they're sold out. Figures!
Sarinna is about to have her first child, and her and Ish have been working on LYN as well as a new health food restaurant called Raisin The Roof simultaneously. I told them i think they're mad.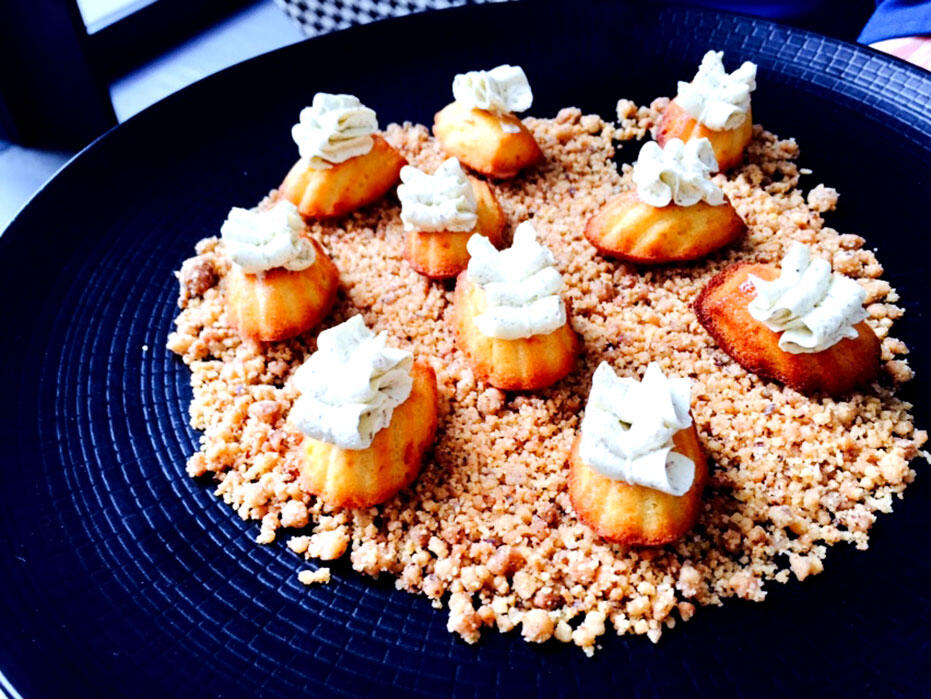 The canapés served were so gorgeous i couldn't stop taking pictures of them before delightedly picking them up with great anticipation. I think I ate at least 5 of those mini caviar pancakes and a few of those sweet shrimp-on-croutons. I also had a few different types of teas that were available to taste, and they were all so lovely.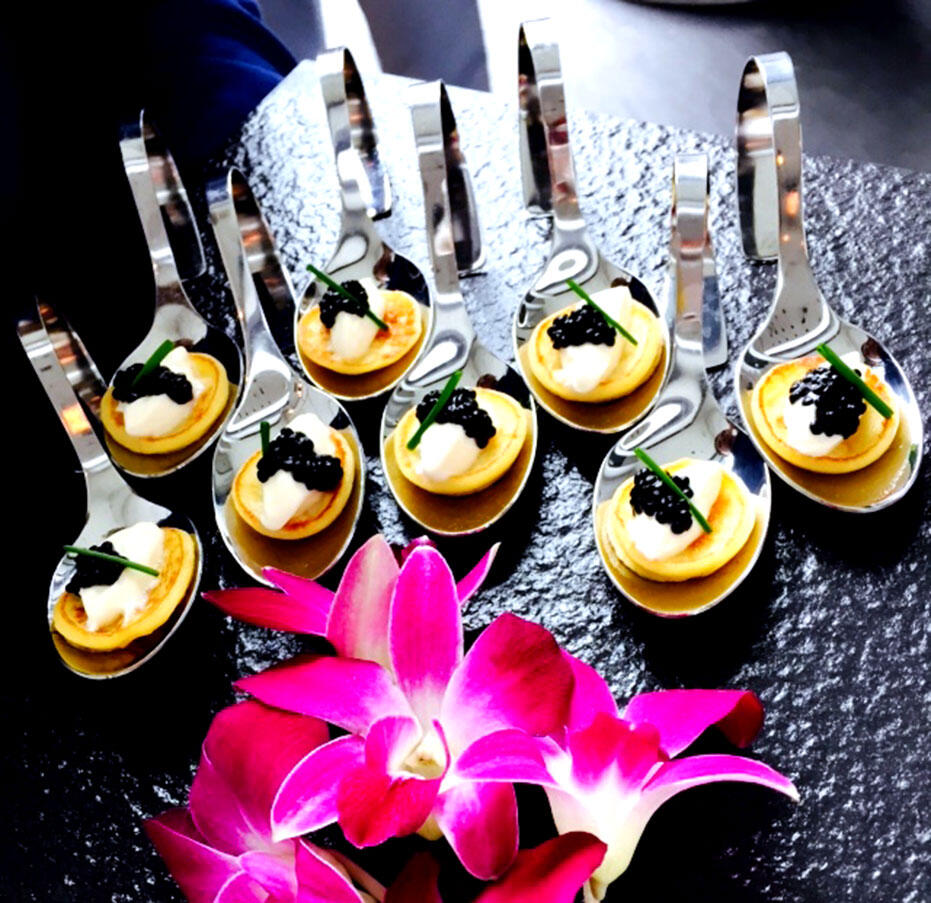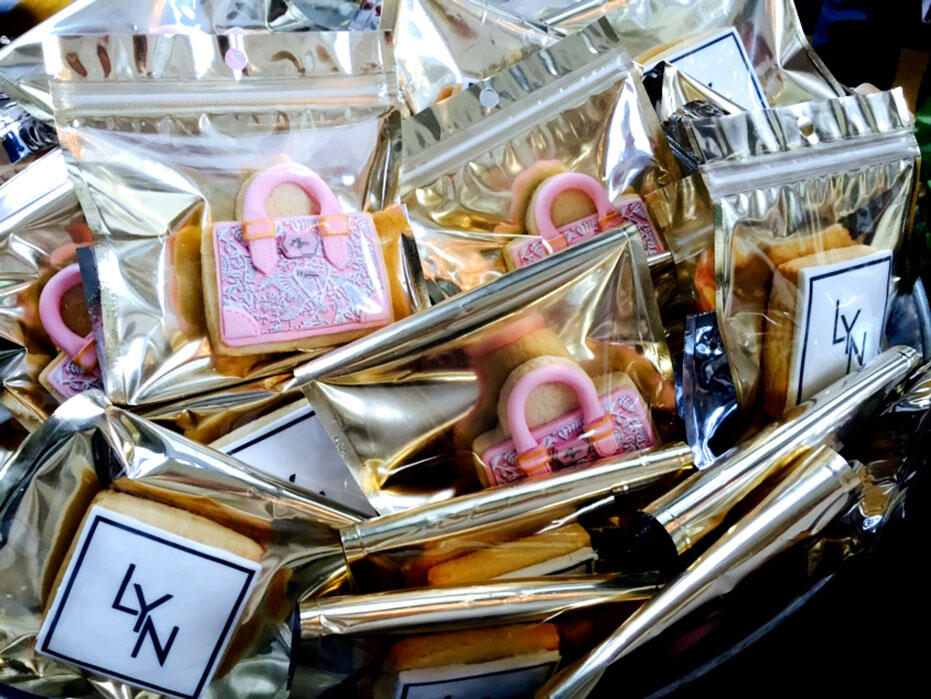 Pretty LYN cookies shaped in bags with pink and white frosting.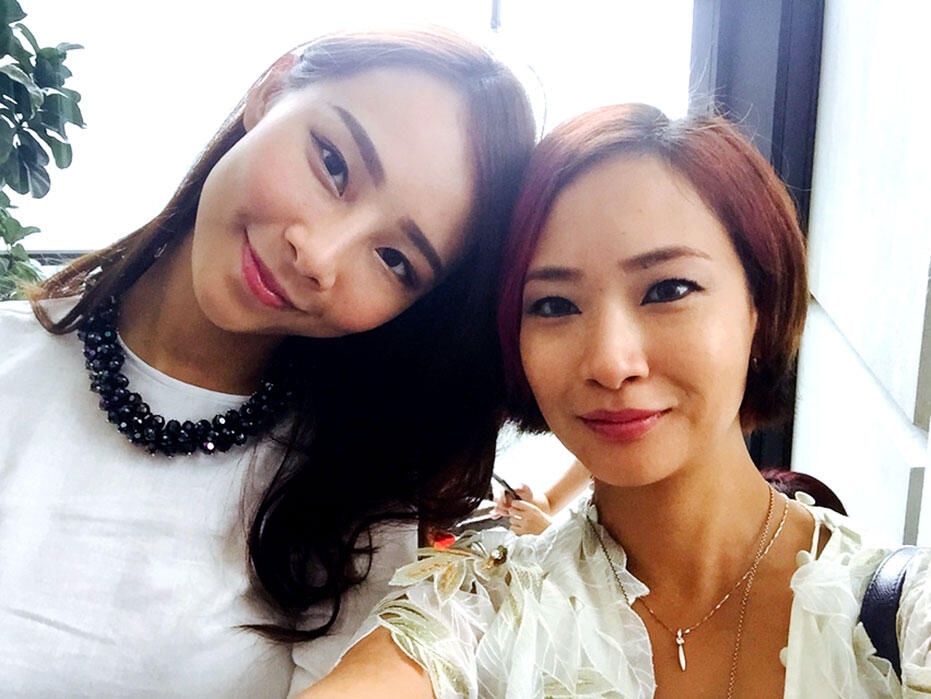 Nana and i!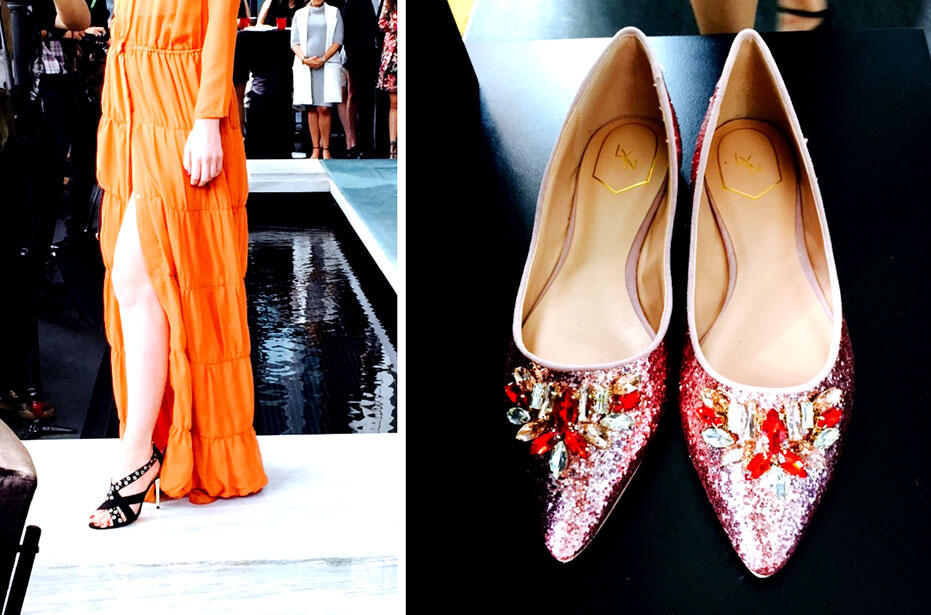 There was a presentation on LYN's new collection with emcee Patricia Knudsen chatting to Sarinna and Suvita about the new collection. According to them, the new pieces are created by Italian designers (previously with major fashion labels) to fit the trends and suit modern-day women in the fashion forward market. The materials are also sourced from within Italy to give it a finer touch and sleeker finishing. Granted, we are talking about faux leather here, but only that of the highest grade and quality, paired with good craftsmanship.
The 2015 Fall/Winter collection comprises of bags, shoes and accessories that are inspired by the theme Folktale – which embraces the bohemian chic look- giving us soft, rounded bags with skinny straps along with high heels covered in velvet and embellished with crystalline studs. Cue music, and the looks come to life as models strut the mini-runway, showcasing the latest bags and shoes. I was very taken with the studded shoes, they look so edgy and elegant at the same time!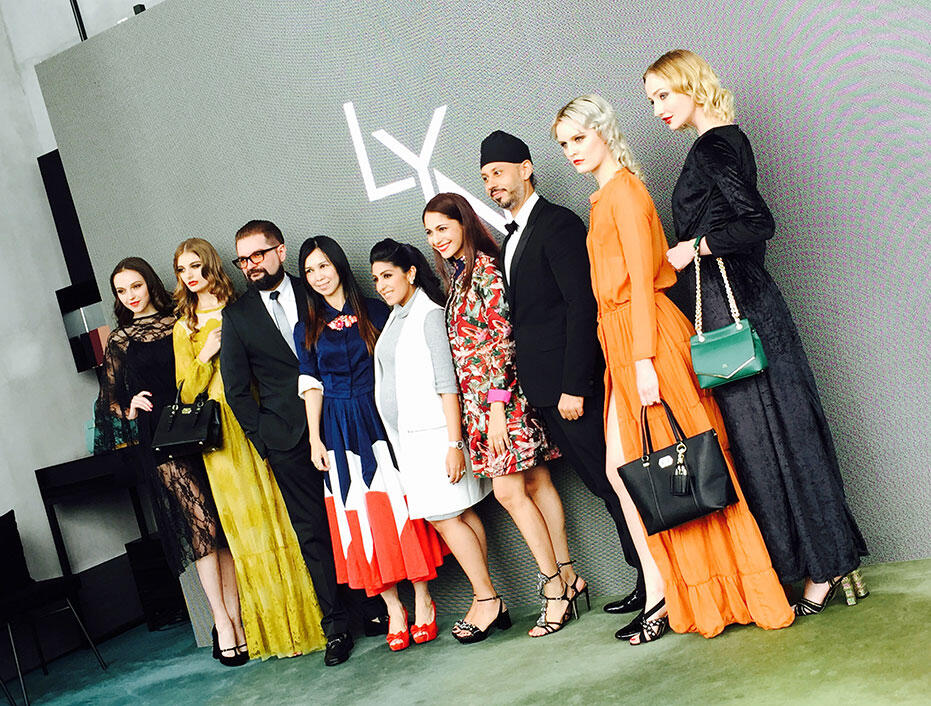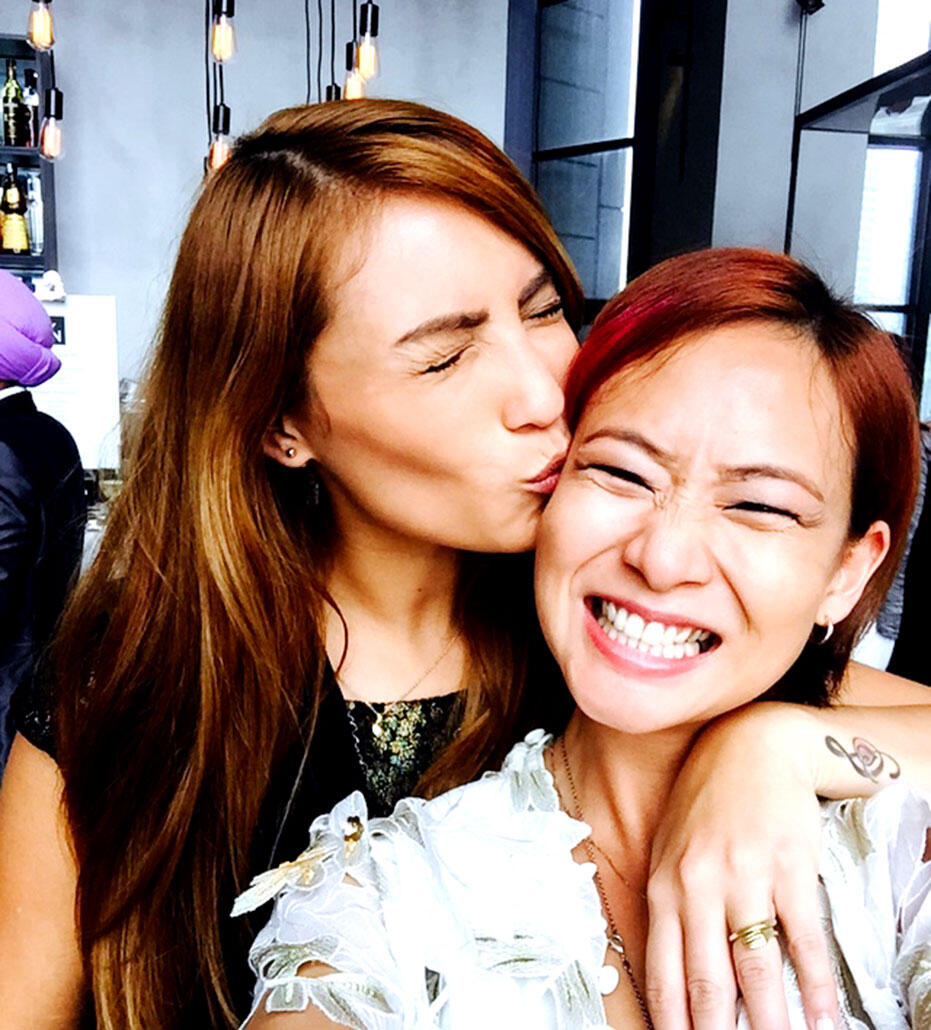 Patty and i.
She'll be interviewing me this Monday 2nd November on her afternoon indie show at 2pm-4pm!
You can download the app or listen online at aforadio.com.
More beautiful food…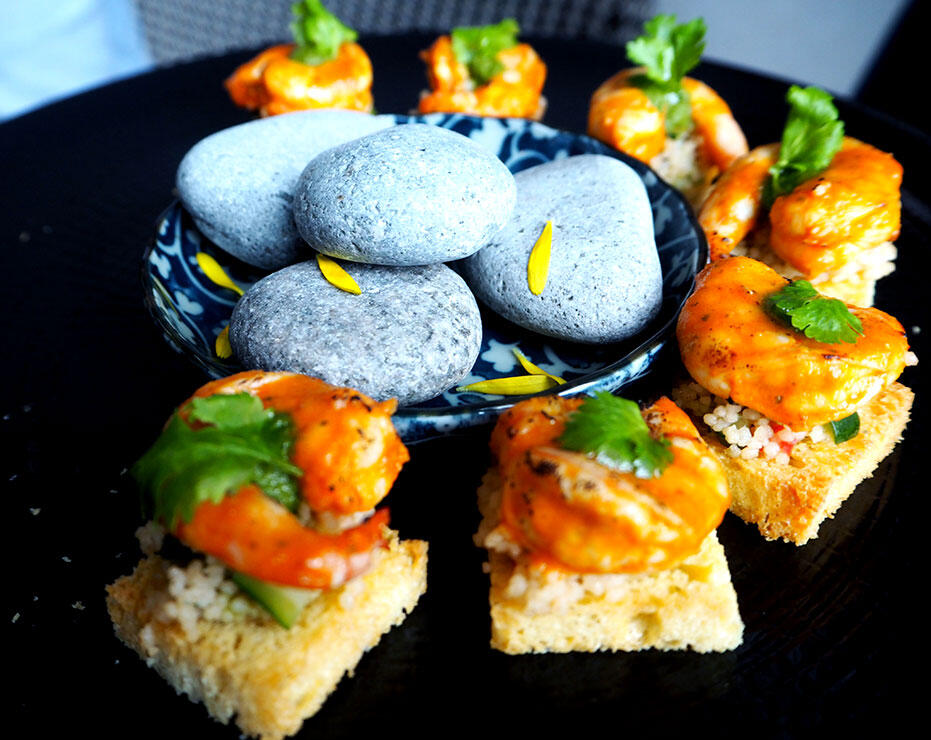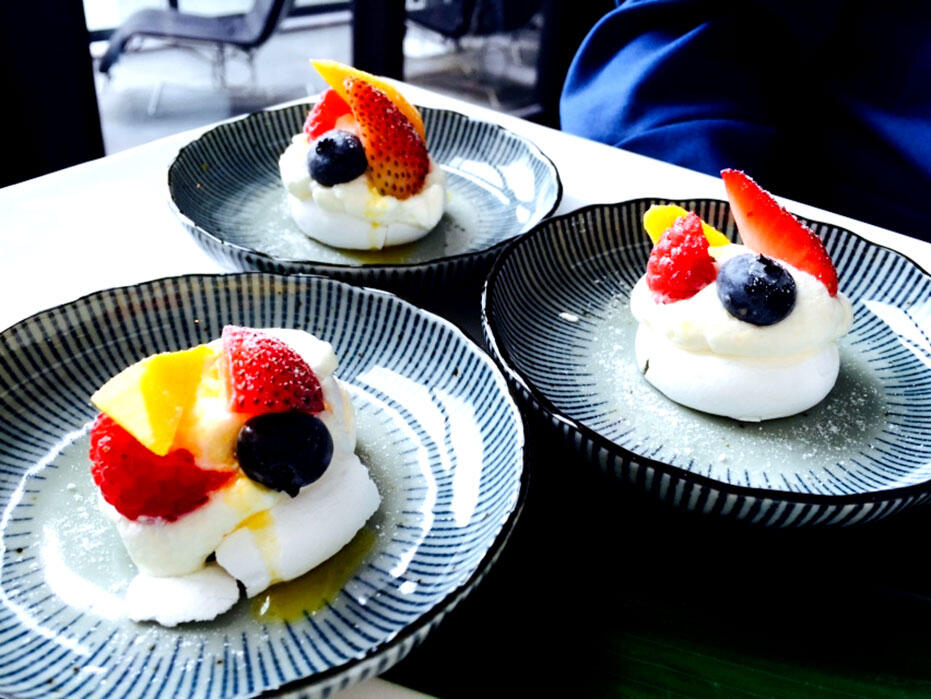 + + + + + +
* Written by Michelle *
Fast forward 2 weeks later, LYN launches their store in KLCC. There were so many people at the store launch! I had a hard time wading through the masses, just to get a good look at what they had.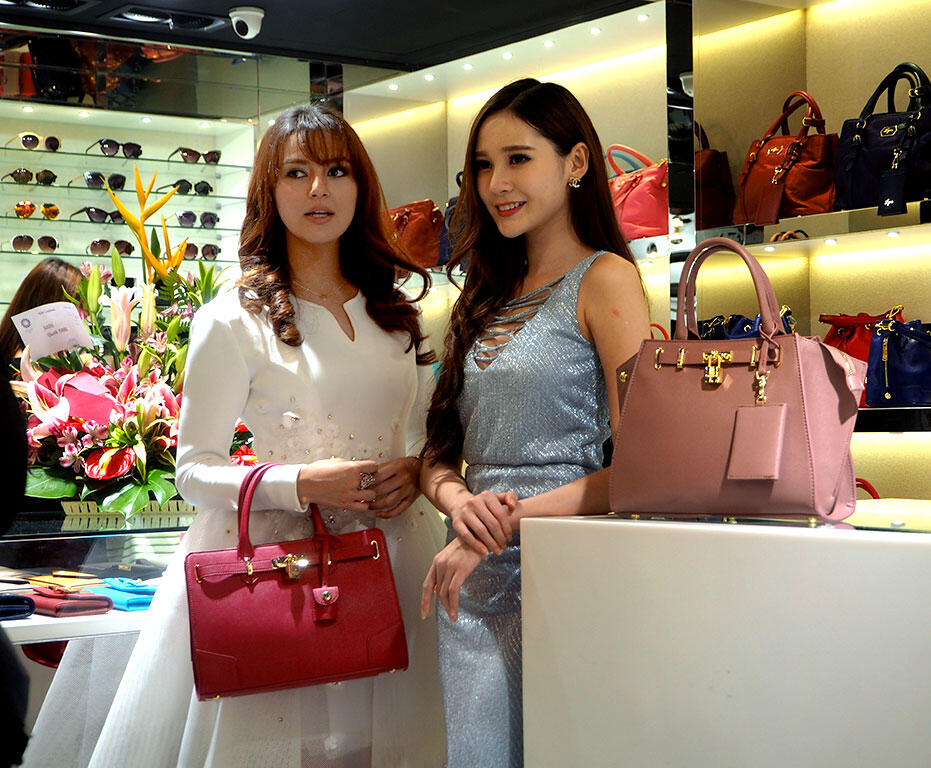 Actresses Juliana Evans and Yumi Wong.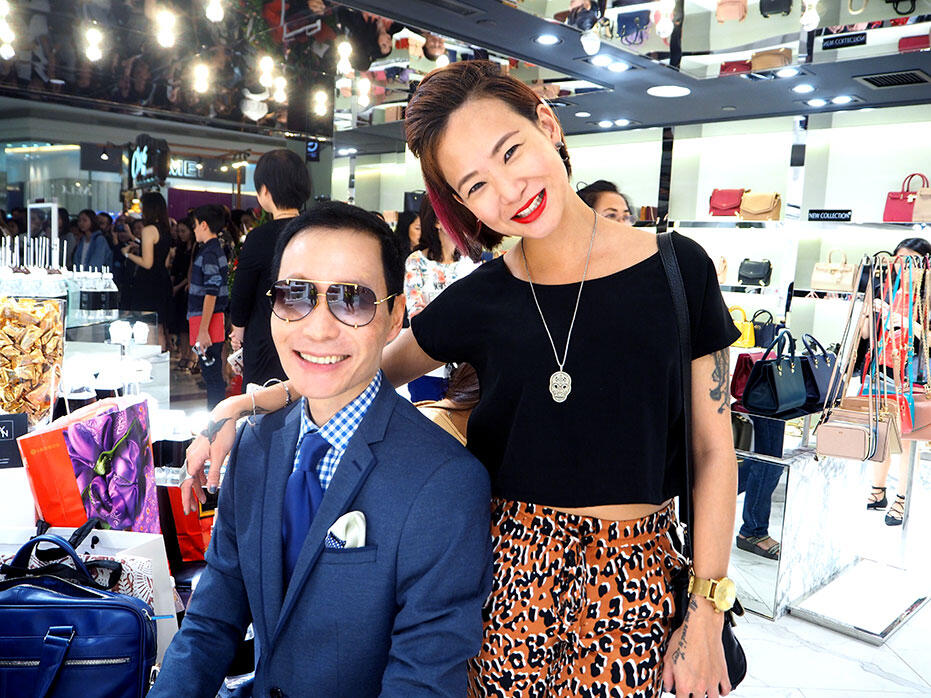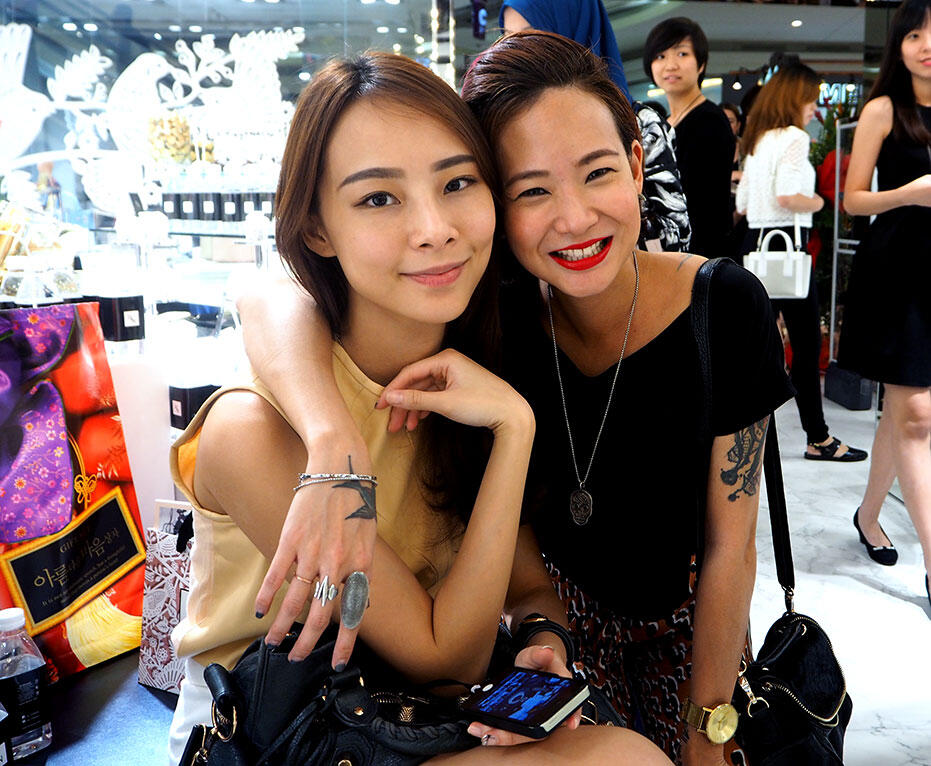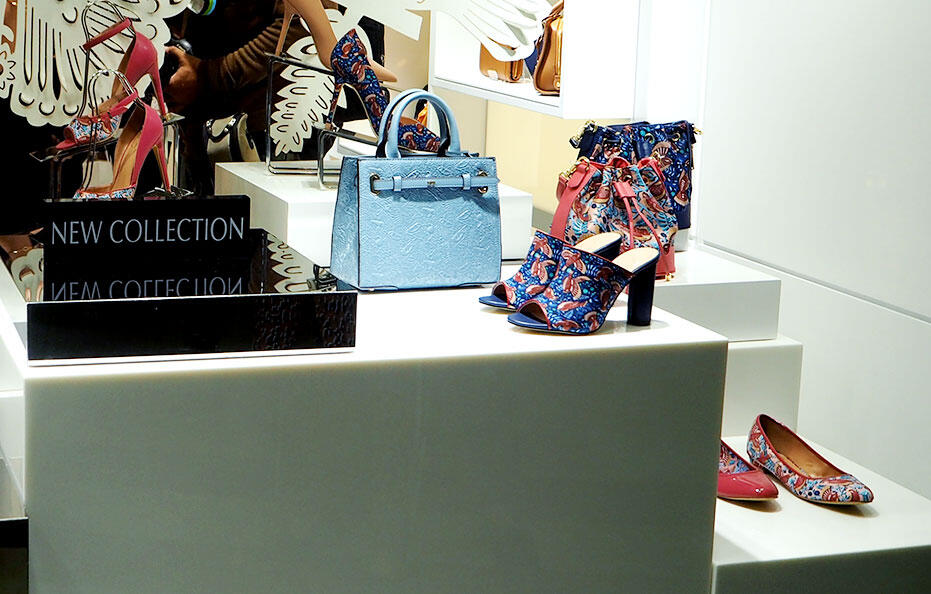 The store is brightly lit and has various bags, shoes and accessories displayed at every corner; and leather and metal accessories like keychains and card holders. I especially love this cute fluffy ball, which proves to be a fun and feminine clip-on for bags. There were also brightly patterned shoes and leather bags with embossed embroidery which were stars of the day – they were so popular with the guests!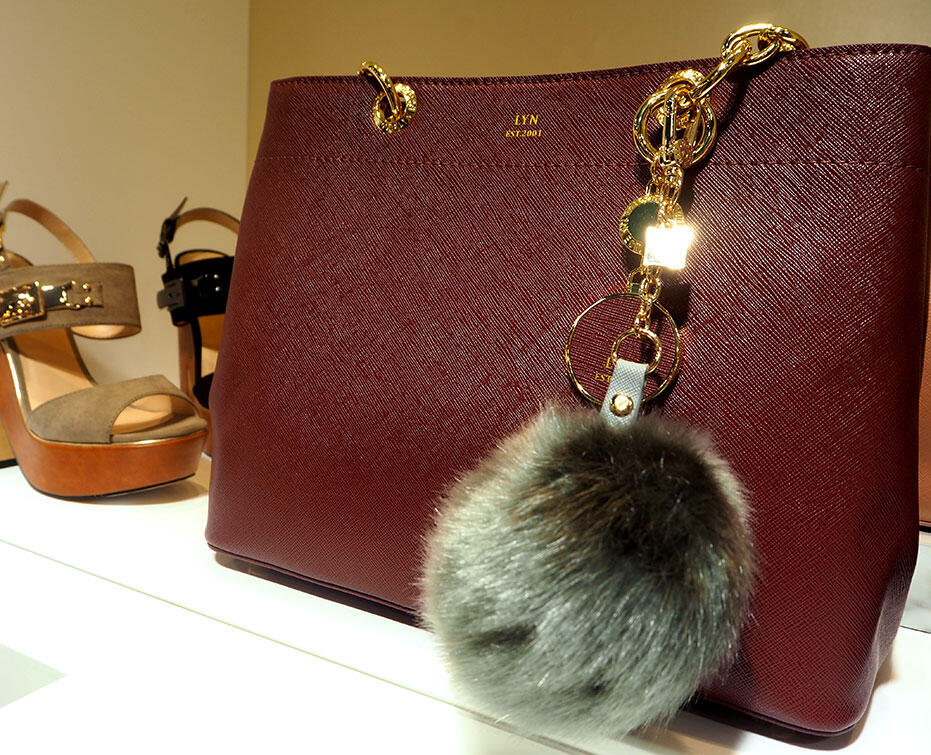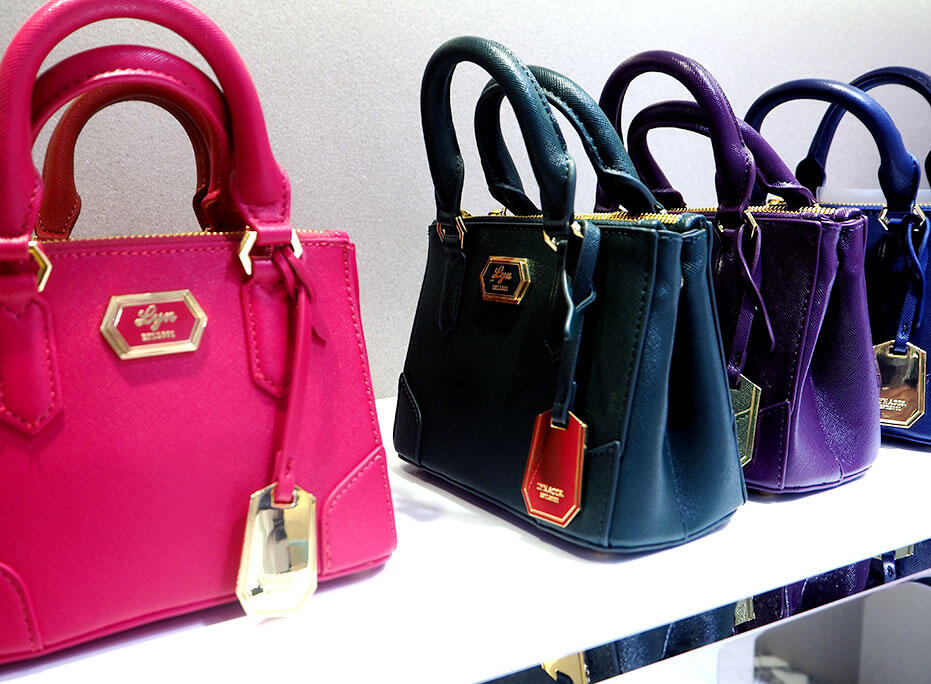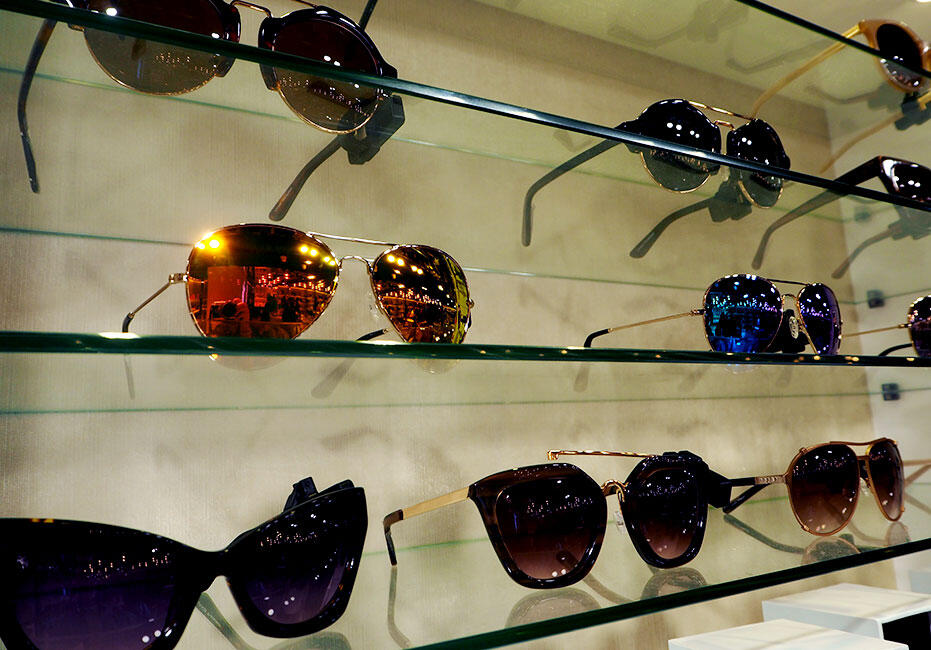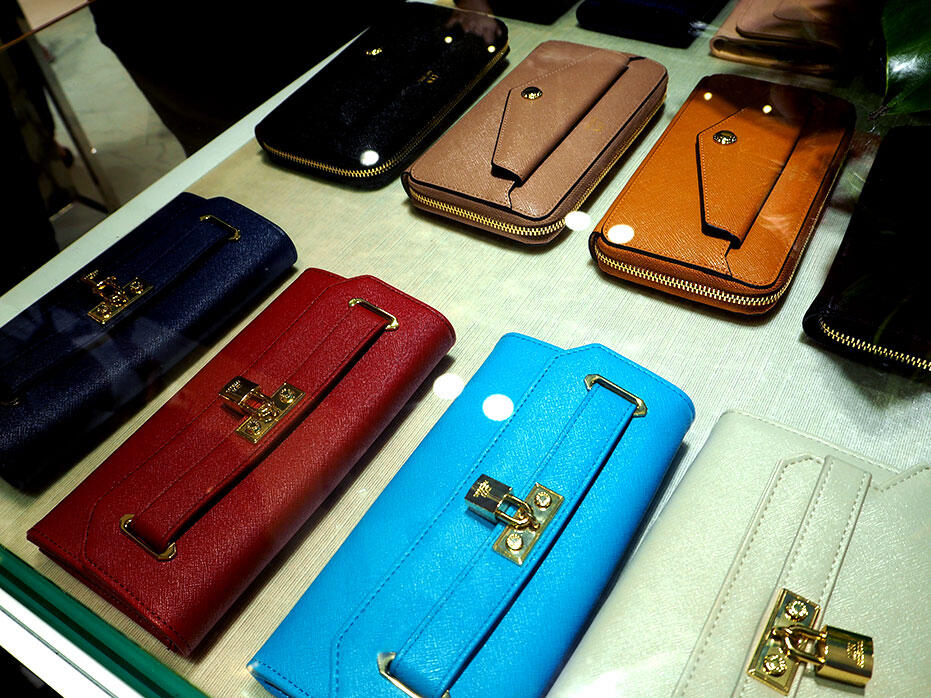 Joyce enthusiastically grabbed a few pairs of shoes to try on, and we really like the embellished heel in red. The sparkly embellished flats looks really great as well and they are so very Joyce (she loves all things sparkly)!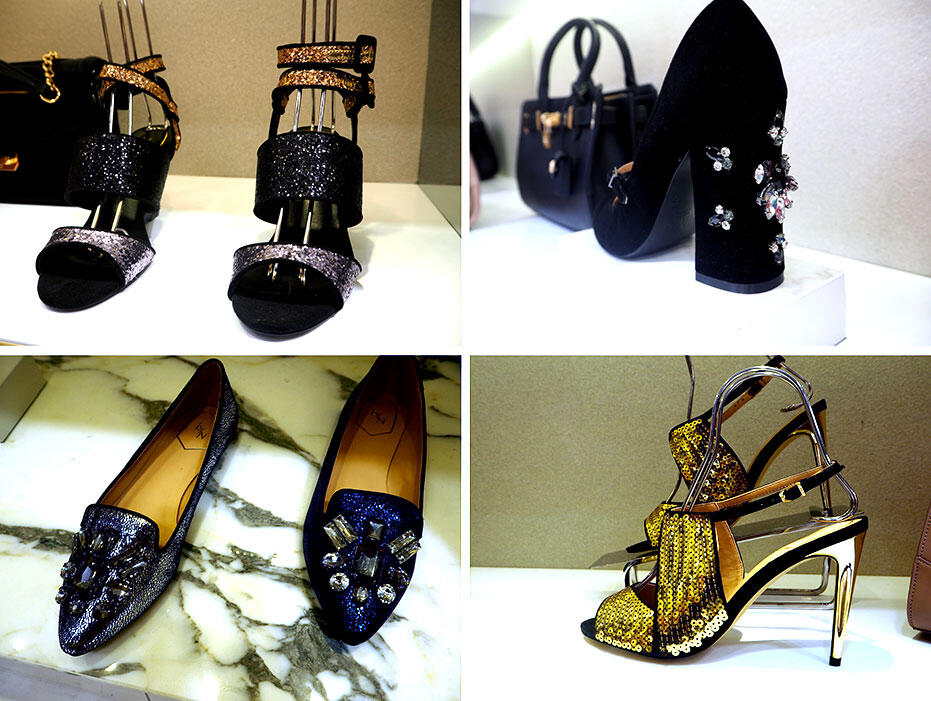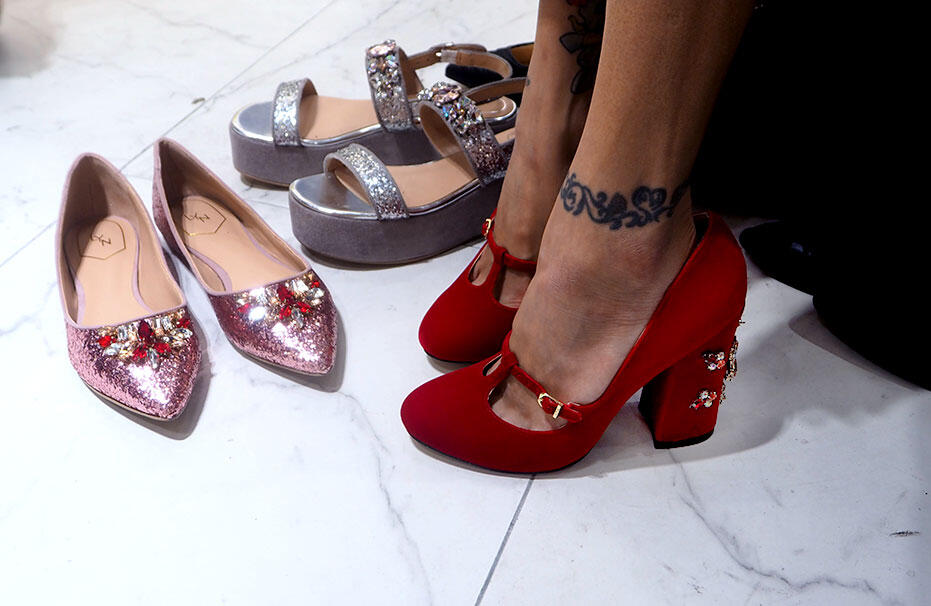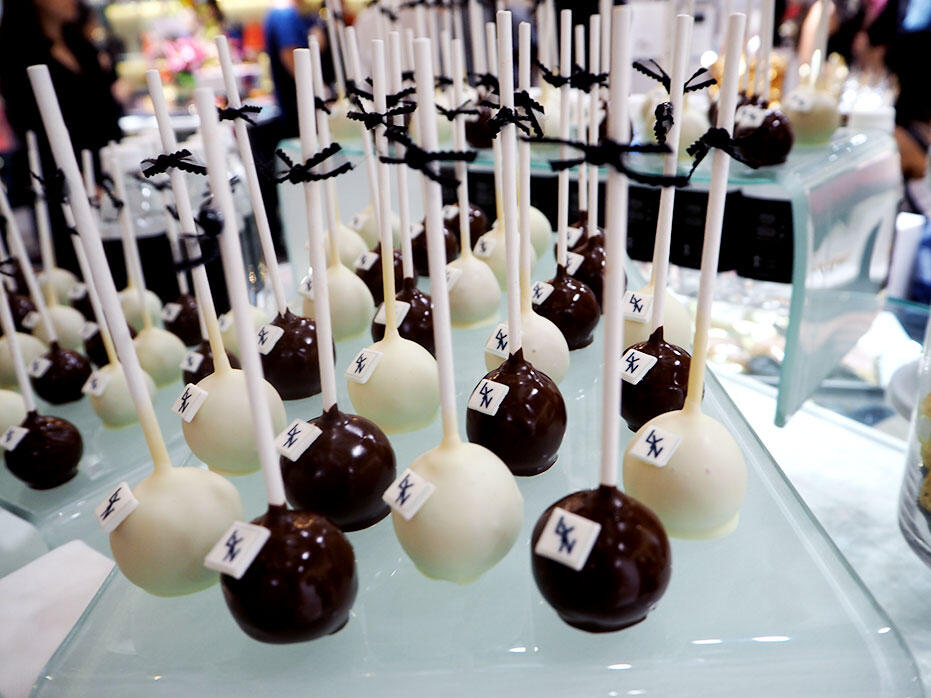 Spread of sweet delectables from coco-pops to iced cookies, decorated cupcakes and macarons.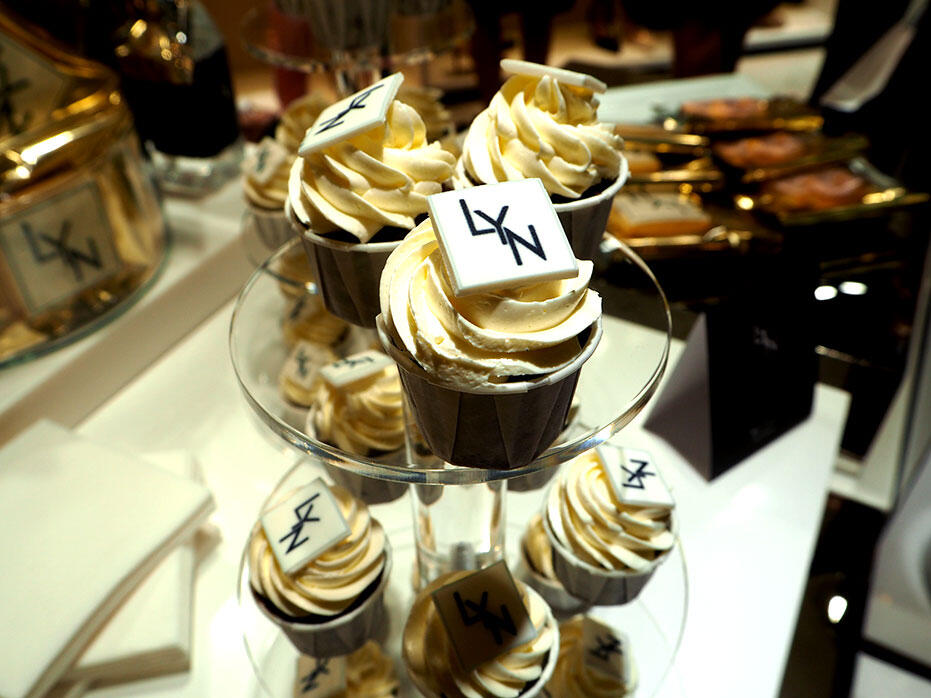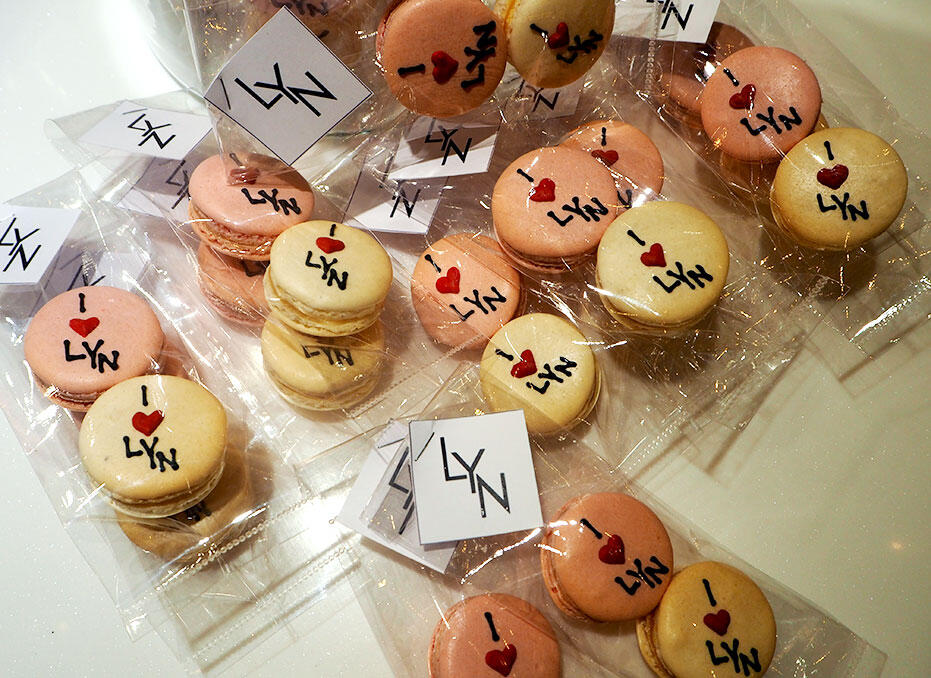 We left the event with giant paperbags of bags and shoes (Joyce got the shoes she tried on – both pairs).
Congratulations on the grand opening LYN!
+ + + + + + + + + + +
For more information about LYN check these out:
LYN Suria KLCC
C62, Concourse Level
Kuala Lumpur City Centre
Website: lynshoes.com
Instagram: @lyn_malaysia
Facebook: facebook.com/lynmalaysia