Kuala Lumpur is in for a treat, because the Mothership has landed. Kuala Lumpur's latest premium food truck has already begun making waves in the industry.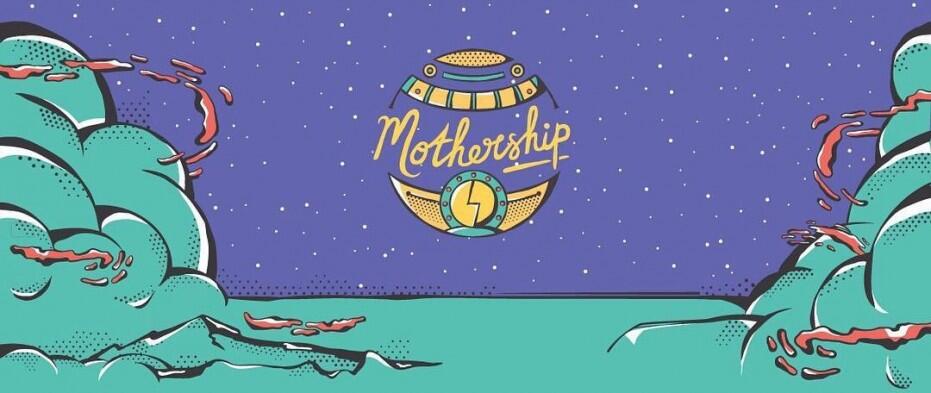 The Mothership is the brainchild of Malaysian party starters Alvin Teoh & Hoe Yin (more popularly known as DJs Goldfish+Blink) and their partners Simon Lam (Blink's brother-in-law), who is the head of kitchen operations, along with VJ Anand (the executive creative director),  James Yam and Gerald Quek. The Mothership is the first offering by KAMI (the company started by the partners), and it definitely looks like they're off to a brilliant start. Blink attributes part of the reason there were minimal hiccups in the planning and implementation stage was due to how these individuals aren't just partners, but rather, family.
Blink and Simon who are from 'foodie families' came up with the idea one day when they were at home talking about the food they'd eaten throughout their travels. Fun fact: Blink's grandmother is the Madam Kwan of the famed Malaysian Madam Kwan's franchise, and Simon is a self-taught chef that used to run and manage Chinese restaurants in the UK.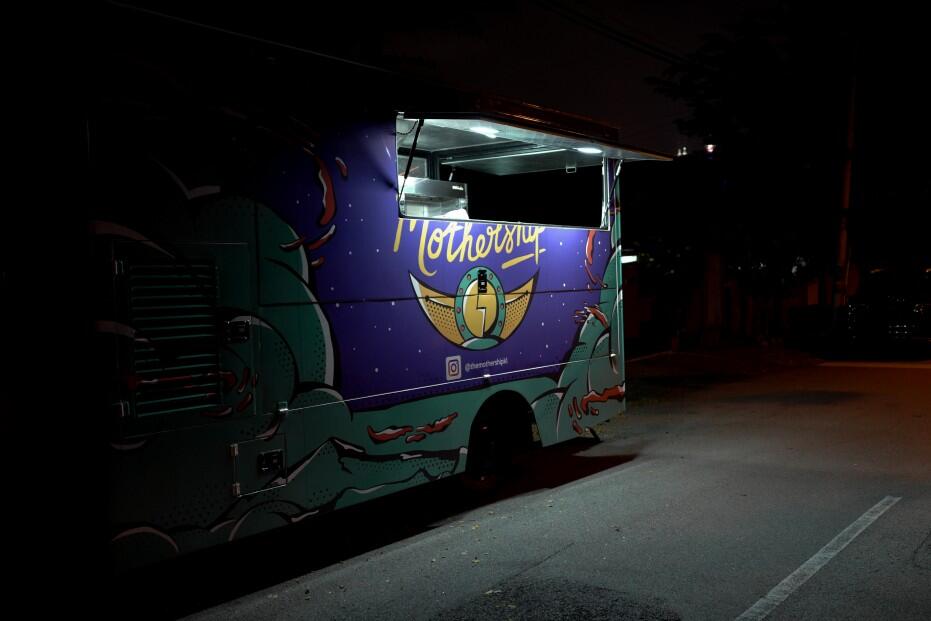 Aside from being probably one of the coolest looking food trucks ever, The Mothership promises that at least 90% of the meals they have to offer are unique and completely new to the food truck industry in Malaysia. Check out the Mothership's unique take on the hot dog >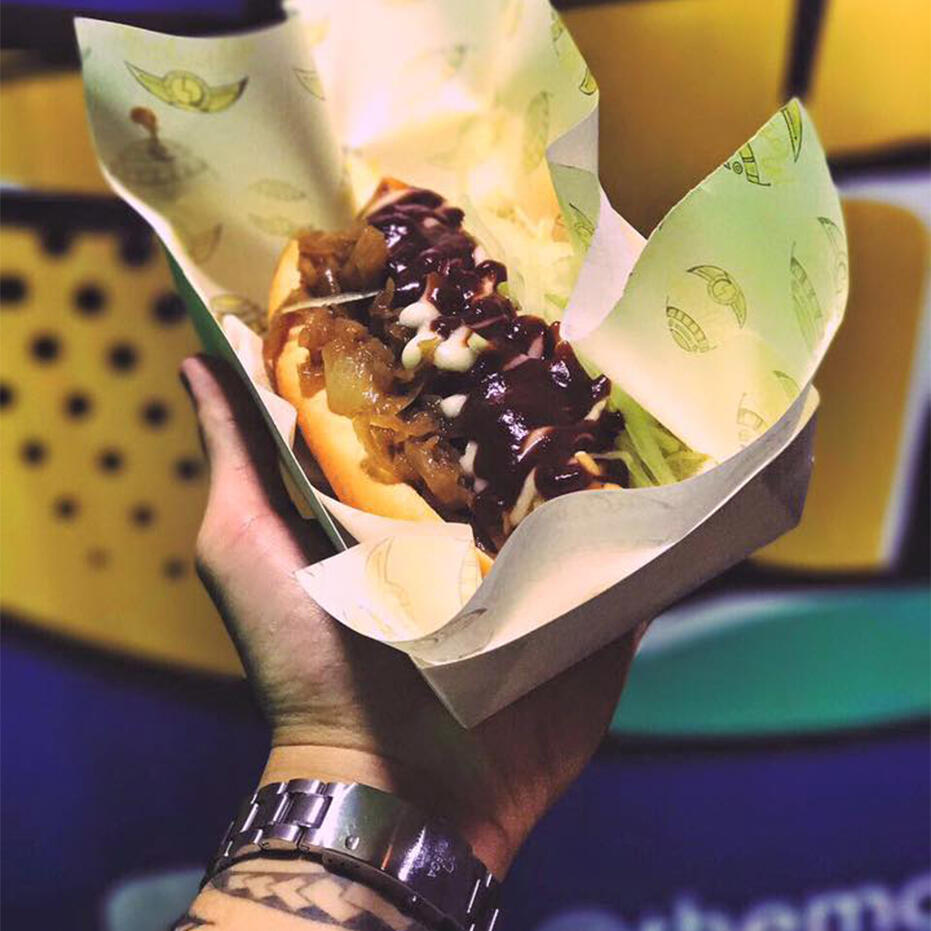 The Po Dawg is a fried popiah shell, filled with pulled chicken as its main stuffing, alongside caramelized onions and The Mothership's special blend BBQ sauce. It is their best-selling item, and definitely a must try.
Another fan favorite would be The Bolo >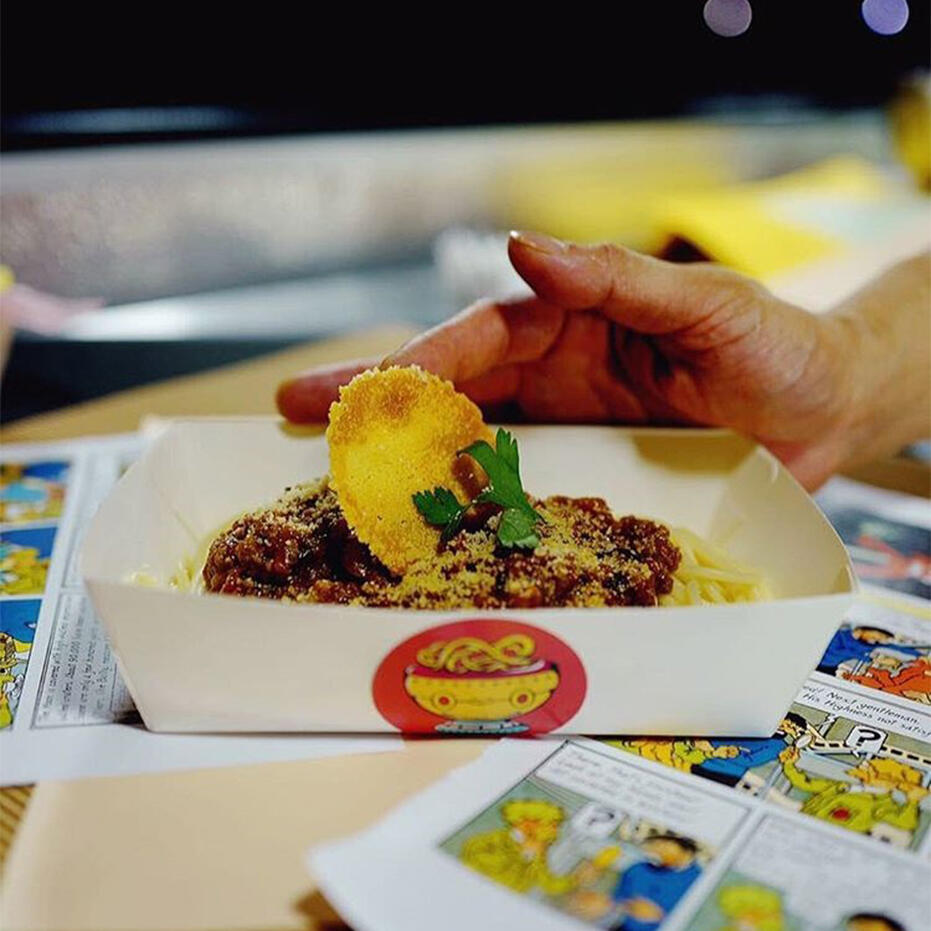 The Bolo is The Mothership's interpretation of the classic Spaghetti Bolognese using only the freshest locally sourced vegetables and grade-A minced beef.
But that's not all they have. I personally haven't tried everything they have on the menu, but I haven't heard or read a single bad review thus far. Plus, everything there from the truck, to the graphics to the people are really cool. Here, take a look at their menu.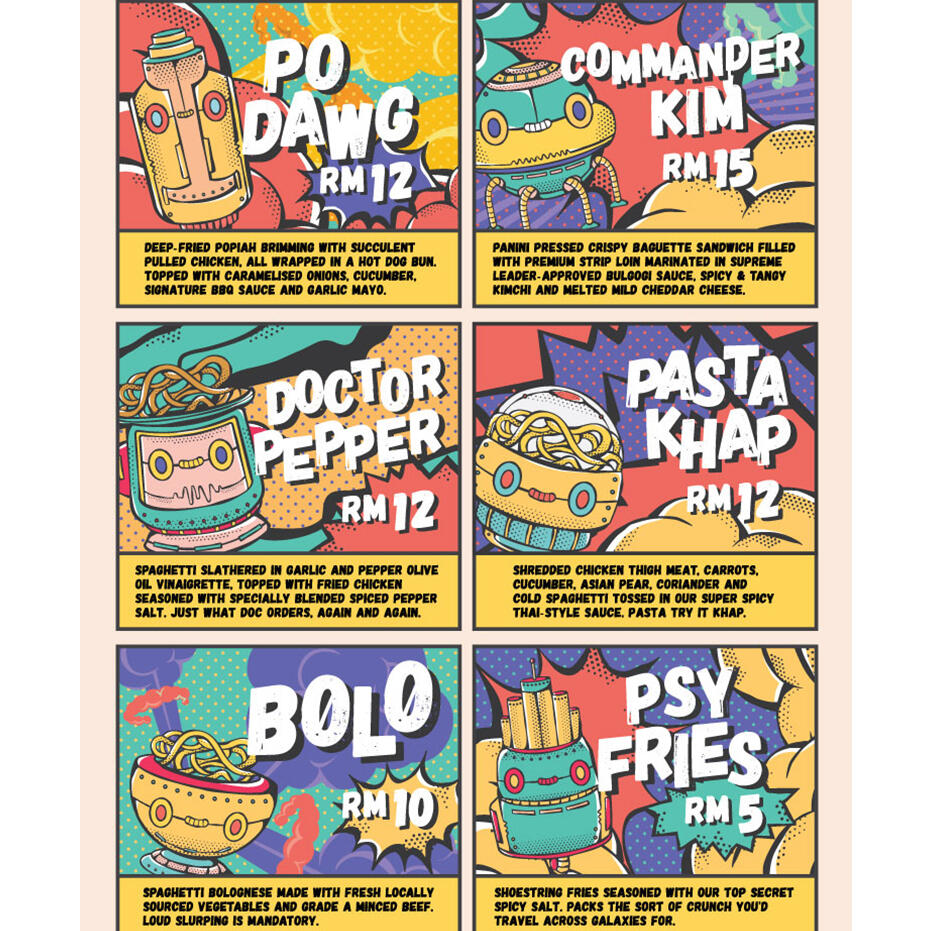 Described as 'street food with a twist', the menu combines flavors from around the world to create dishes that are 'just right, and delicious'. For something truly unique, try the Commander Kim, which is a pressed panini kim chi bulgogi beef sandwich. Blink's personal favourite is the Pasta Khap, a (very) spicy cold pasta that is inspired by Thai salads.
For the time being, The Mothership will land at Solaris, Mont Kiara daily from 6pm-12am. To keep up to date with their latest landing areas, follow them on Instagram @themothershipkl.
+ + + + +
Here are some of the other food trucks you should check out if you haven't already;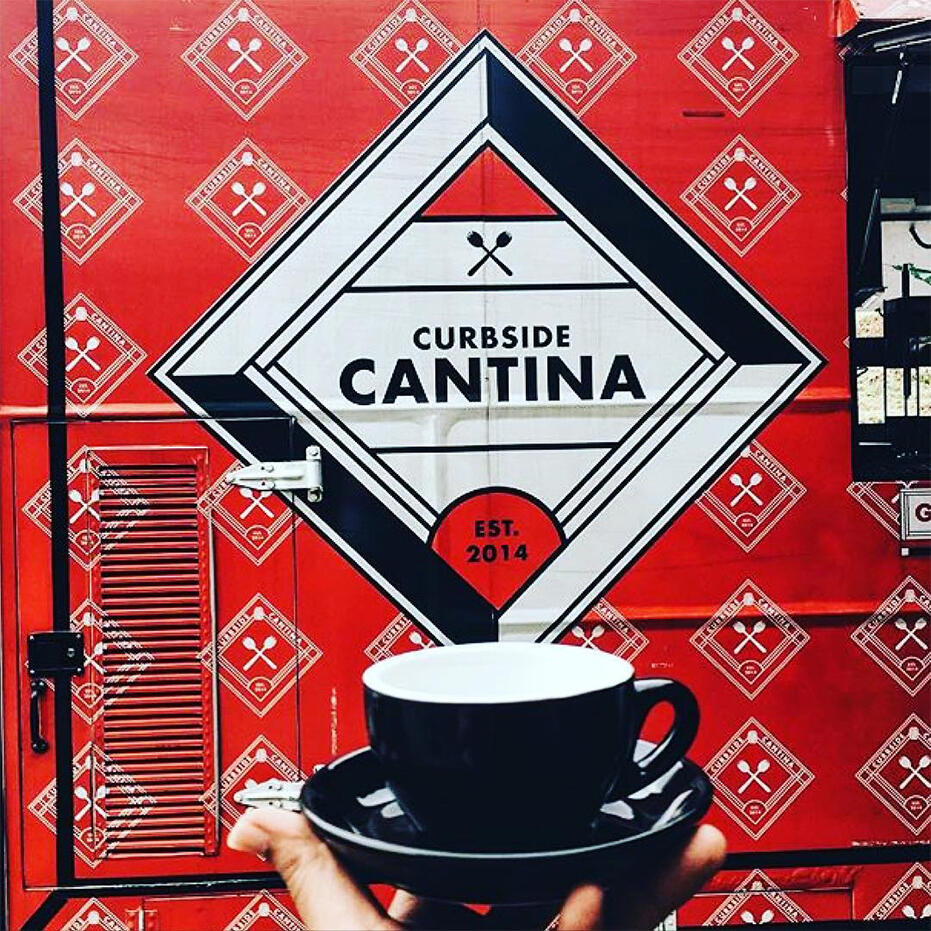 Usually spotted outside Podgy & The Banker, Curbside Cantina serves Mexican food with a little Malaysian twist here and there. Try their unique tacos that use Indian pappadom shells instead of the usual corn flour variety. While you're at it, you can also enjoy Podgy & The Banker's coffee, drinks and desserts with your meal. Follow their Instagram @curbsidecantinakl to ensure you're in the right area to catch them.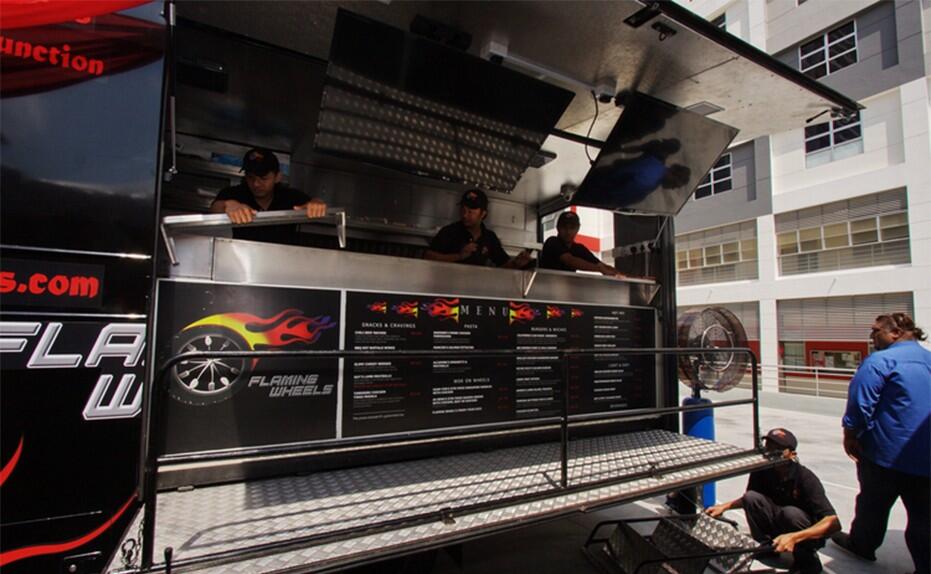 Flaming Wheels operates not just one, but a small fleet of food trucks, consisting of large trucks as well as small ones. Serving up food from all over the world as well as local bites, I hear they have really good burgers and tacos. Usually set up at different hot spots around KL, follow them on Instagram @flamingwheels.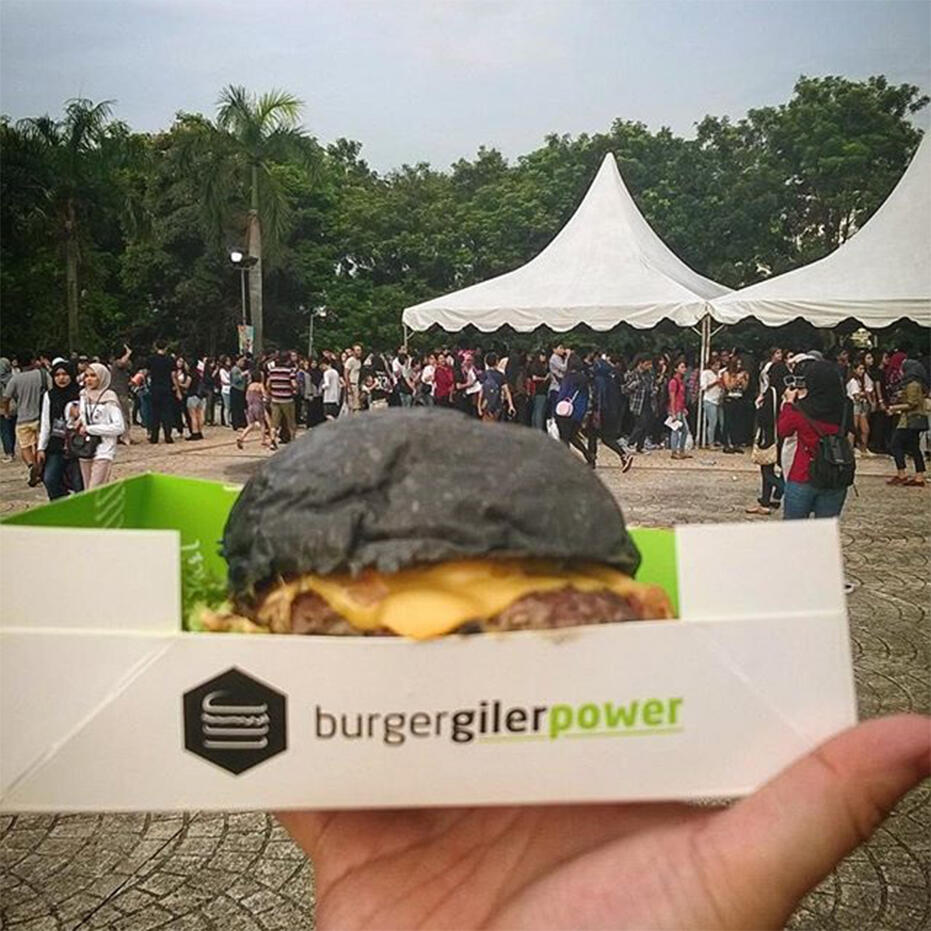 A few years ago, Malaysia was introduced to gourmet burgers, utilizing ingredients such as higher quality meat, freshly baked buns and unique toppings. BurgerGilerPower has taken that concept and implemented it into a food truck, allowing them to bring the gourmet burger experience to their customers wherever they choose. While usually based in Taman Melawati, BurgerGilerPower does occasionally move around to different spots, so follow them on Instagram @burgergilerpower to keep up to date with where they will be.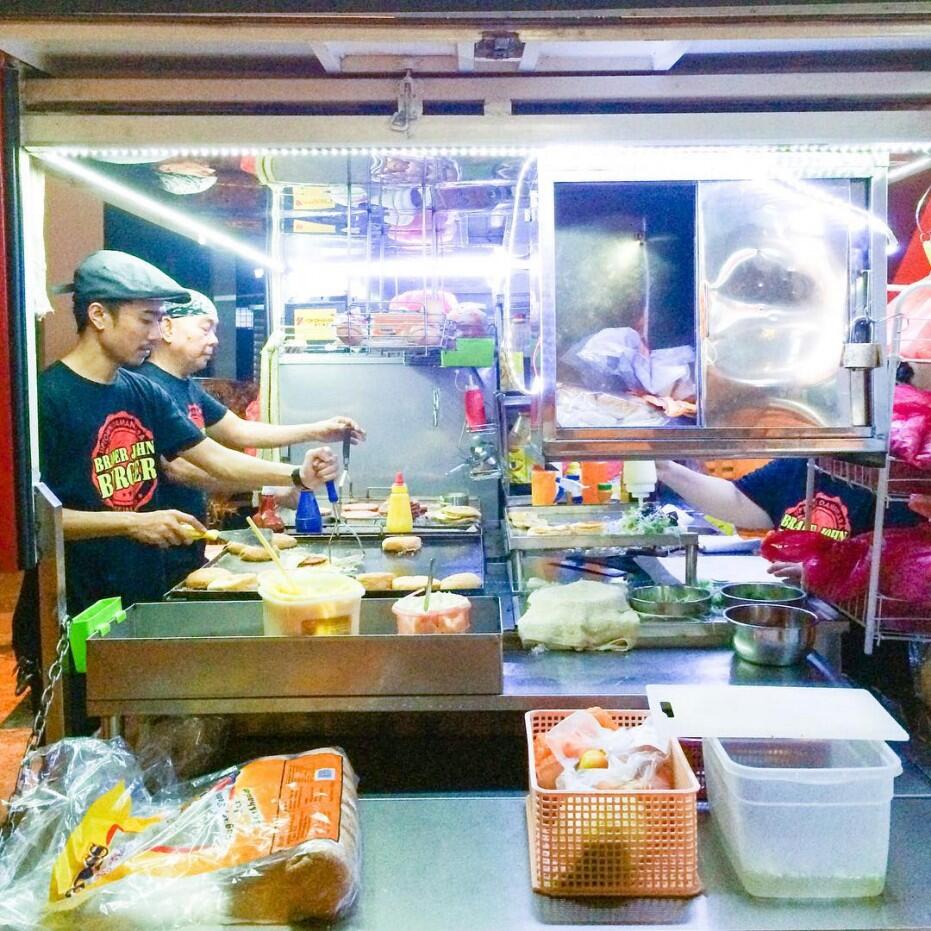 We've touched on gourmet burgers, but there's also something for all you Ramly Burger lovers out there. Brader John Burger is located right outside the Texas Chicken at Uptown Damansara. Take note it is only open from 8pm onwards, but opens all the way till 4am, and closed on Sundays.
Okay, back to the burgers, aside from serving regular Ramly Burgers, at Brader John you have a wide selection of patties to choose from- thicker juicier patties, and made from chicken, beef, lamb and fish. Also, Brader John's secret sauce (I still can't tell what it is, I've been there like 10 times) truly sets his burgers apart from the rest. Follow Brader John on Instagram @braderjohnuptown for more information.
Special Mention : The Macs Malaysia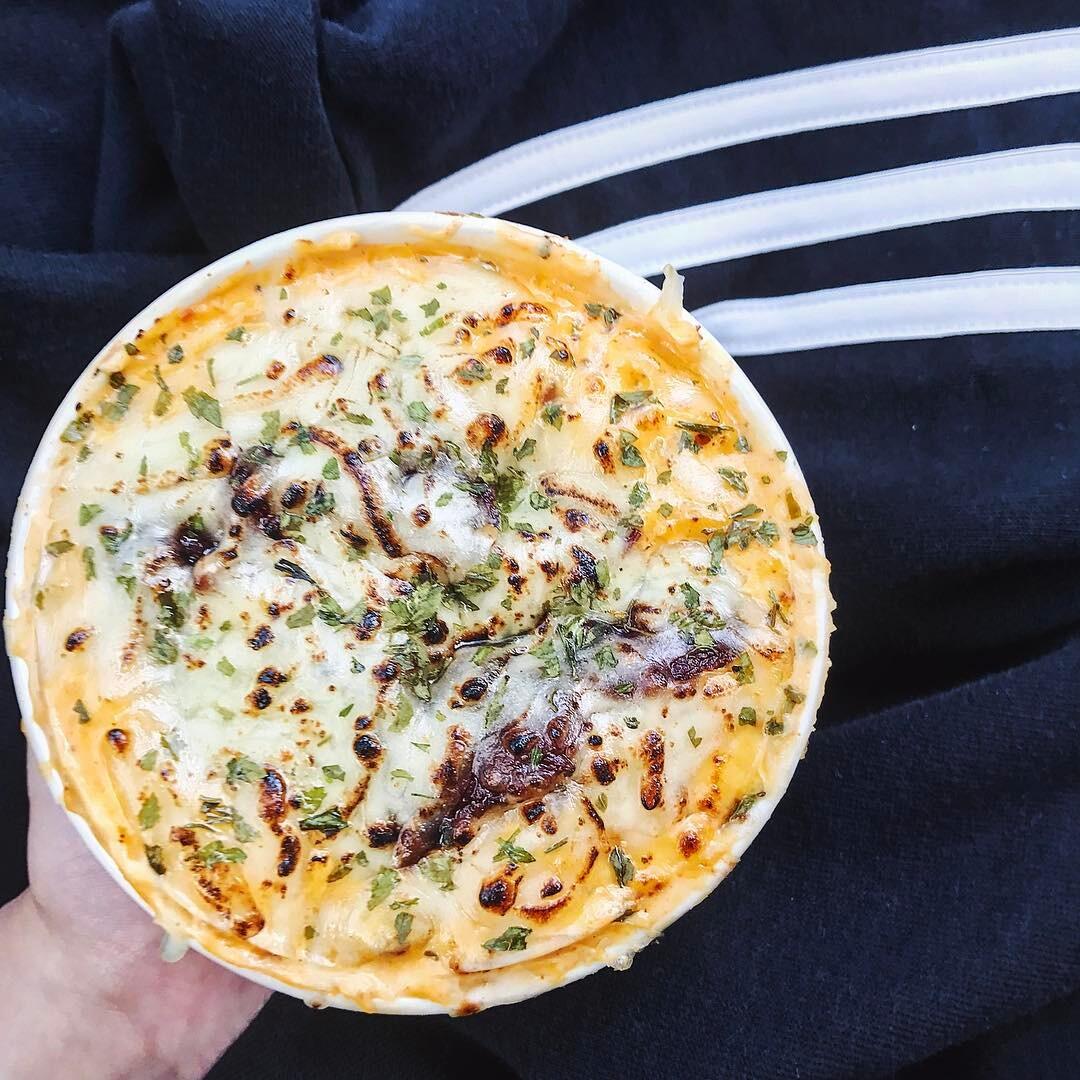 While not technically a food truck, I think The Macs (A pop-up food stall in USJ14, Subang  Jaya) deserves a mention. For Mac & Cheese lovers out there, The Macs has one of the cheesiest Mac & Cheese I have ever tried. Plus, their specialty, the Mac Me Cheese You, is topped with beef bacon and crushed nacho chips to give your mac & cheese that meaty flavor and crunch. Located very close to the Petronas in USJ 14, Subang Jaya, you can visit their Instagram @themacsmalaysia to find out more about their location and offerings.
+ + + + +
Now that I'm done with this post, I'm way past hungry. Till next time then, I'm gonna grab myself a bite (or ten) to eat.