A few weeks ago, in between our trips to Melbourne and the Gold Coast, Jun planned a drive down the Great Ocean Road where i made friends with lots of seaweed and kelp and suddenly it's my favourite thing in the world.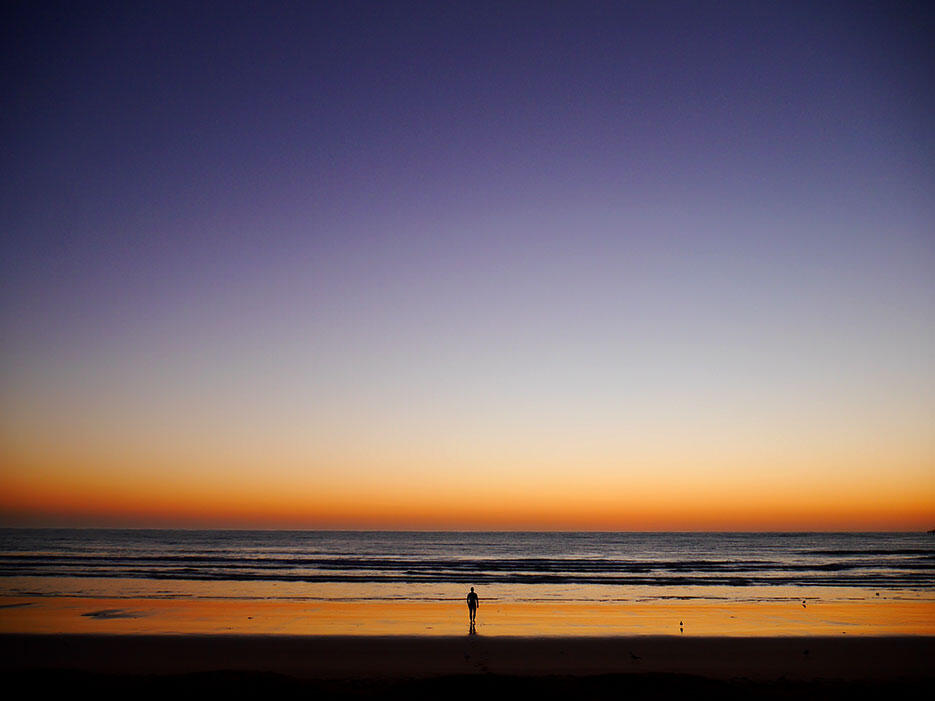 It was a chilly sunrise at Lorne, where i observed a surfer casually go about dipping into the icy ocean. I wasn't even the least bit inclined to dip my toe in.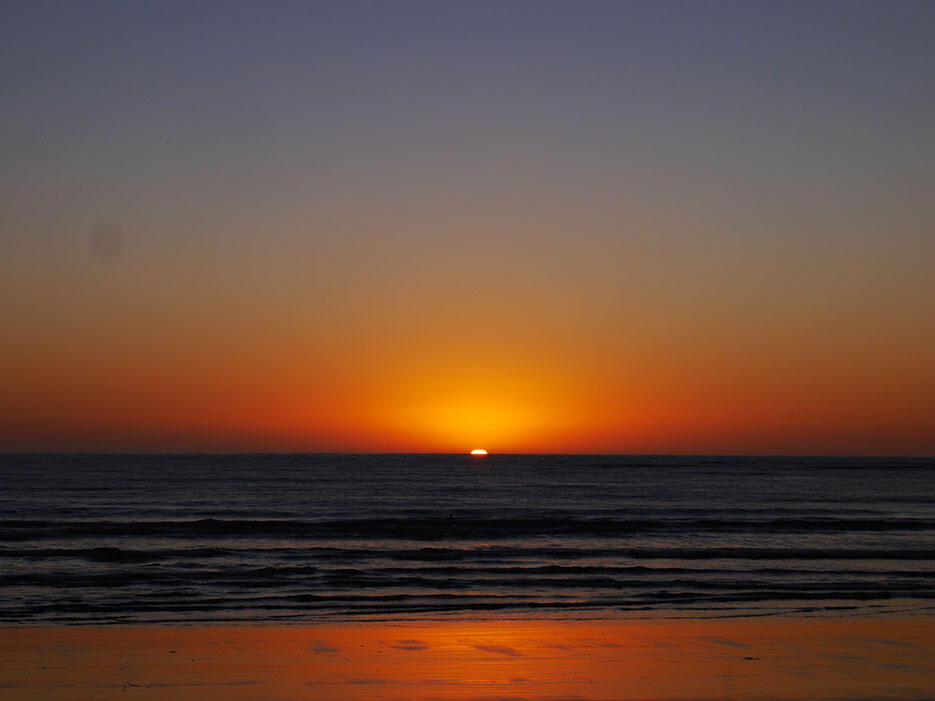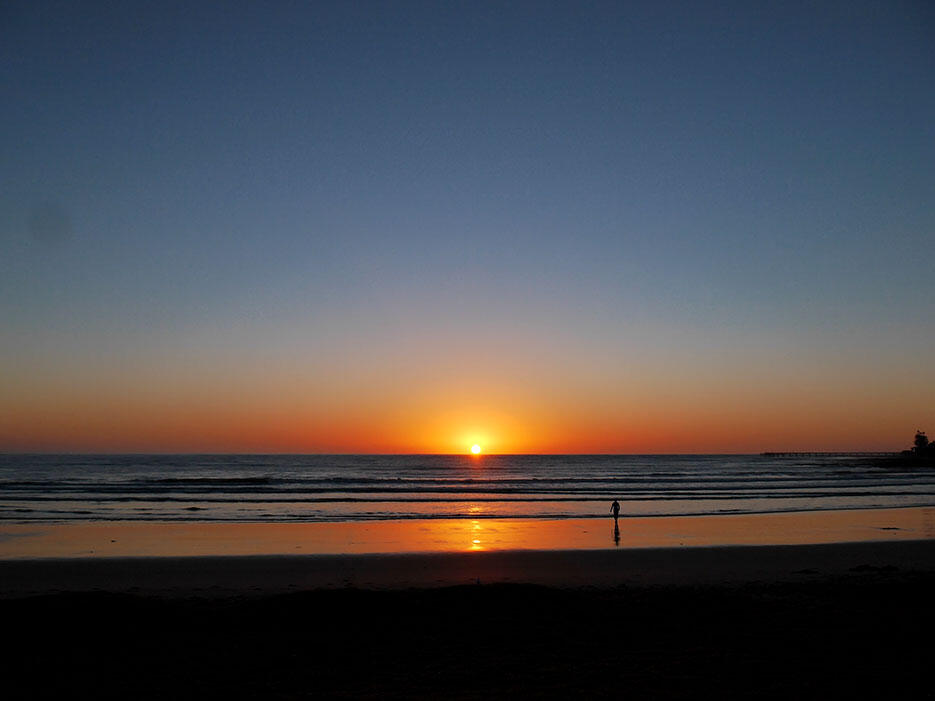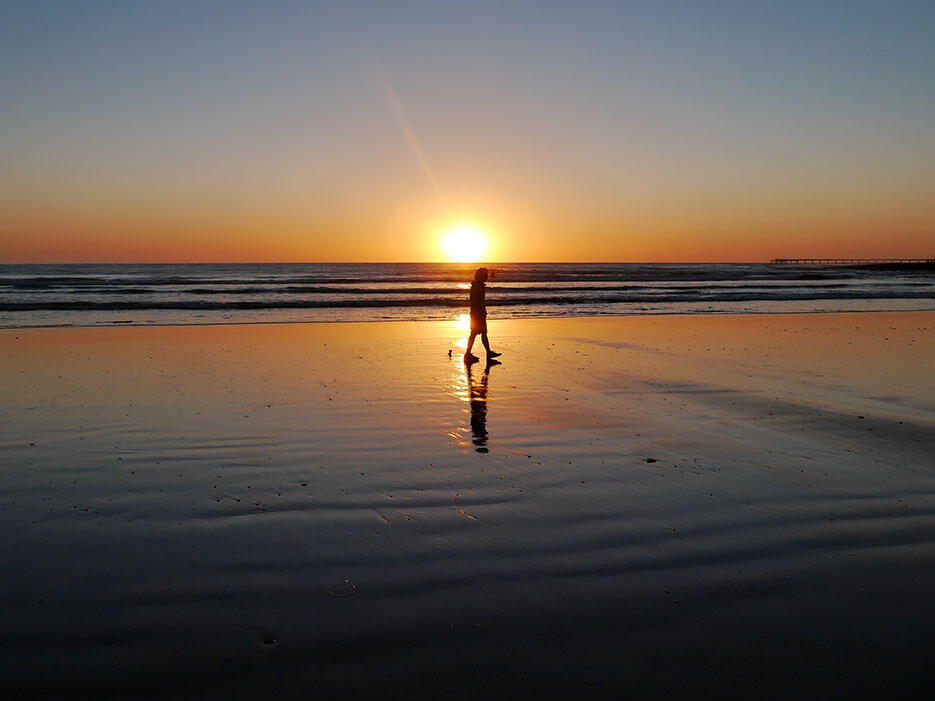 Jun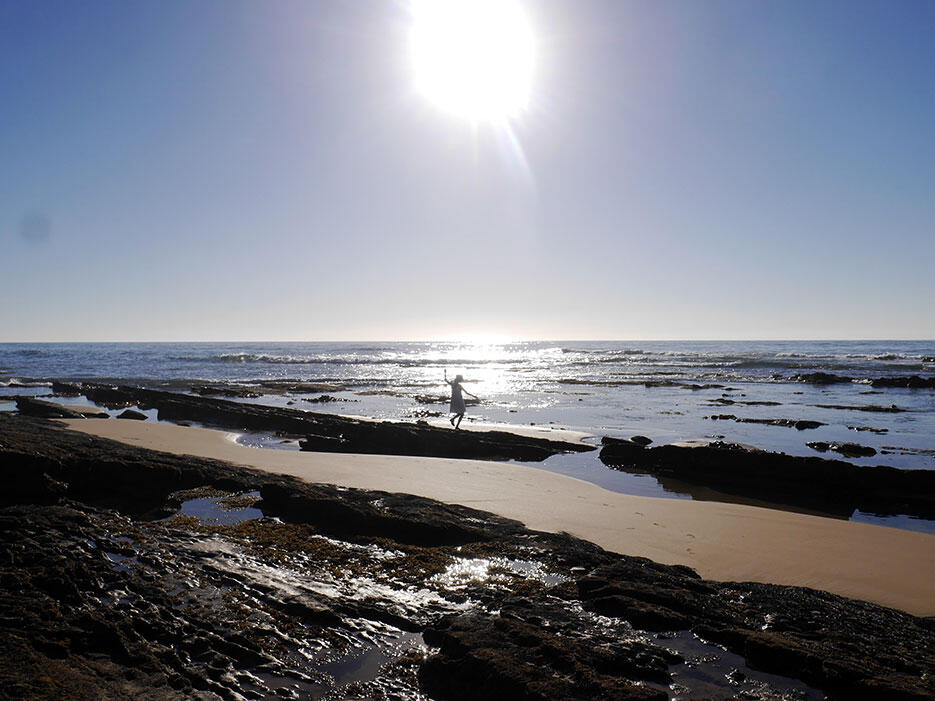 Me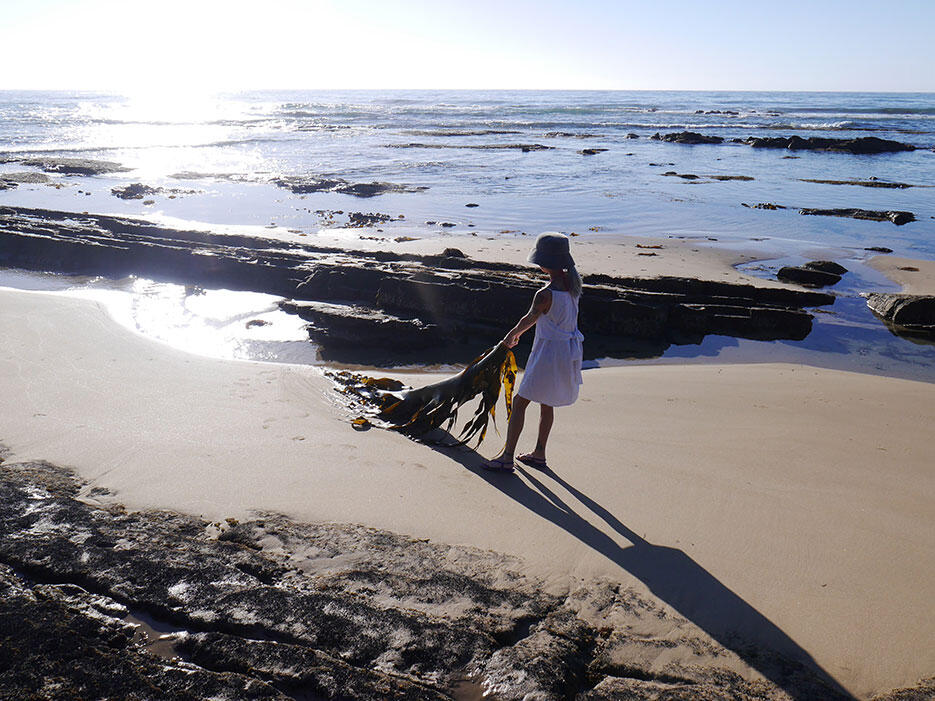 I found this GIANT kelp lying casually on the rocks, and decided to see how far i could drag it.
'Twas so fun to pull the heavy mass for as far as i could, watching it cause patterns on the sand, and over rough rocks.
I wish i could've taken it home with me. My new pet. My new kelp pet! Always silent and soothing.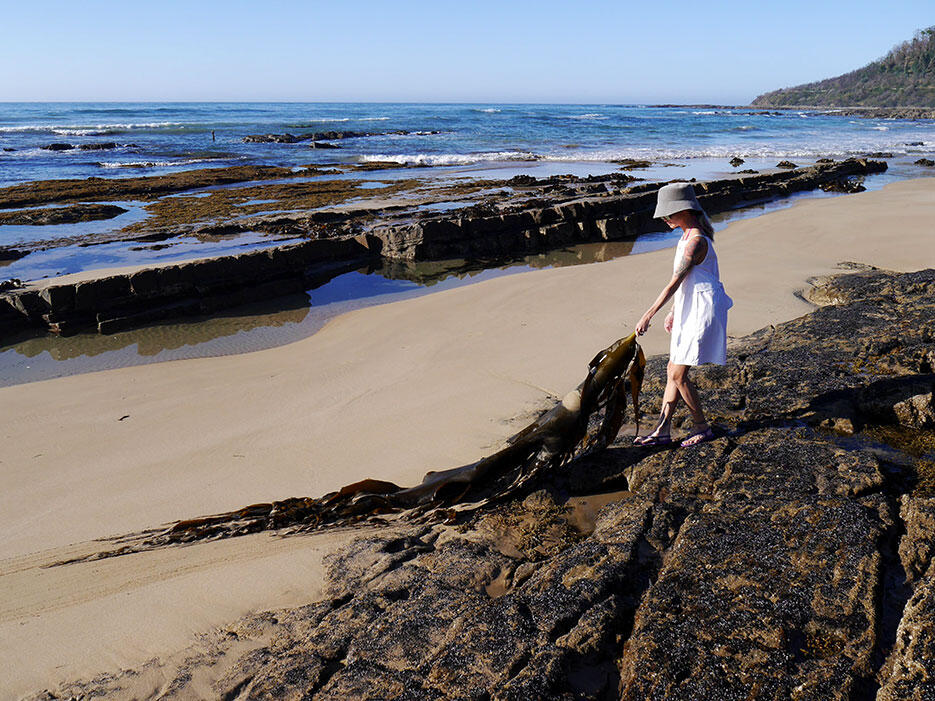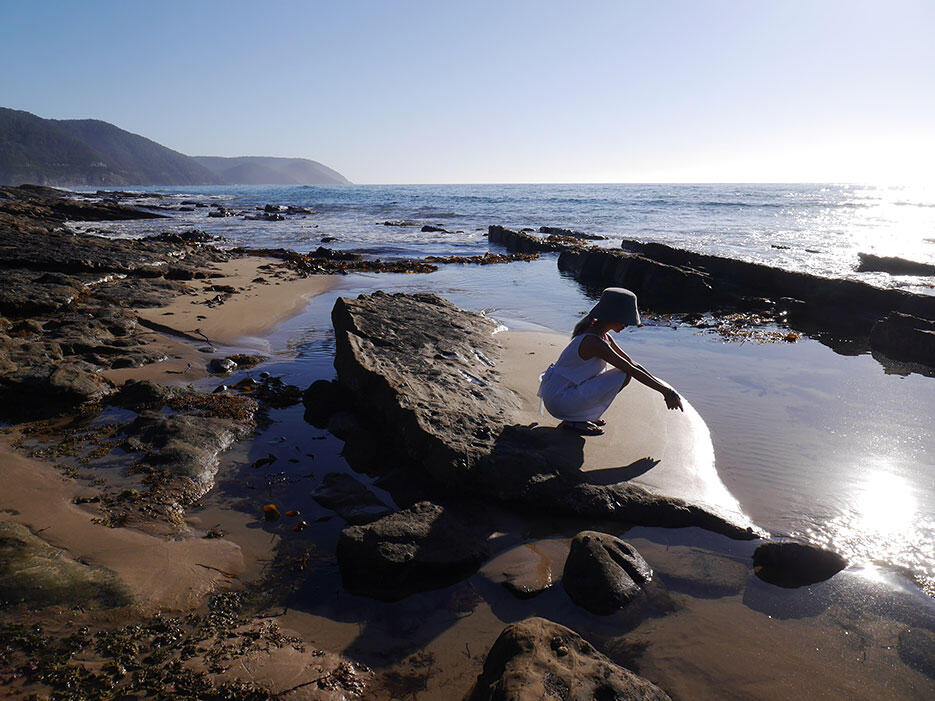 Asian squat forever wherever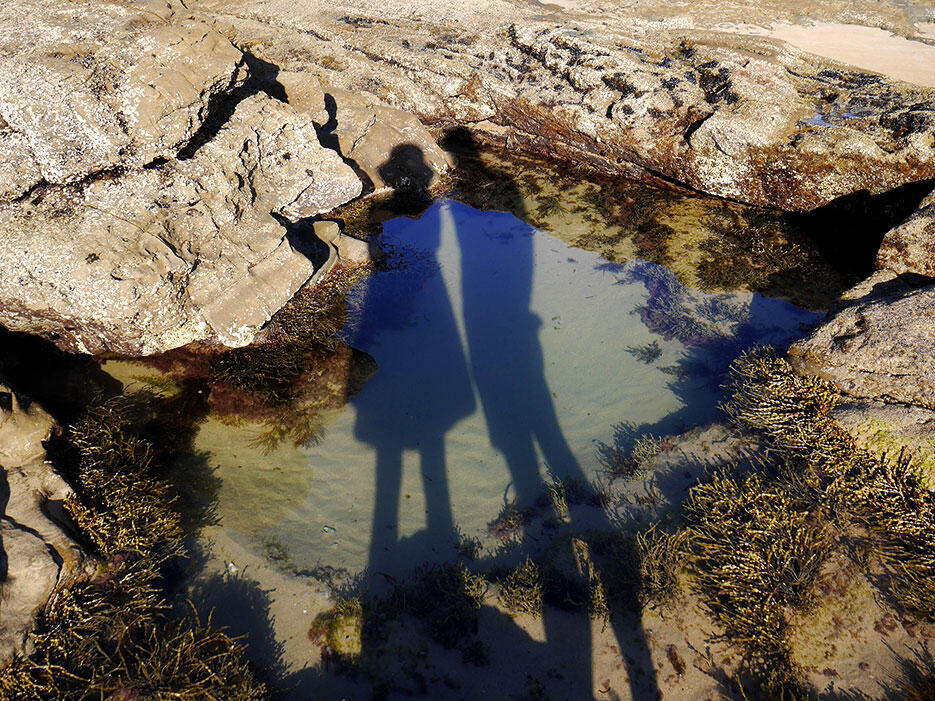 We just drove down the road stopping at a few rock beaches, which were my favourite part of the journey (besides Gibson's Steps which i'll put in Part 2 of this Photo Diary).
Sometime during mid-day, Jun had to sort out some urgent work, so i amused myself (very easily) on the beach.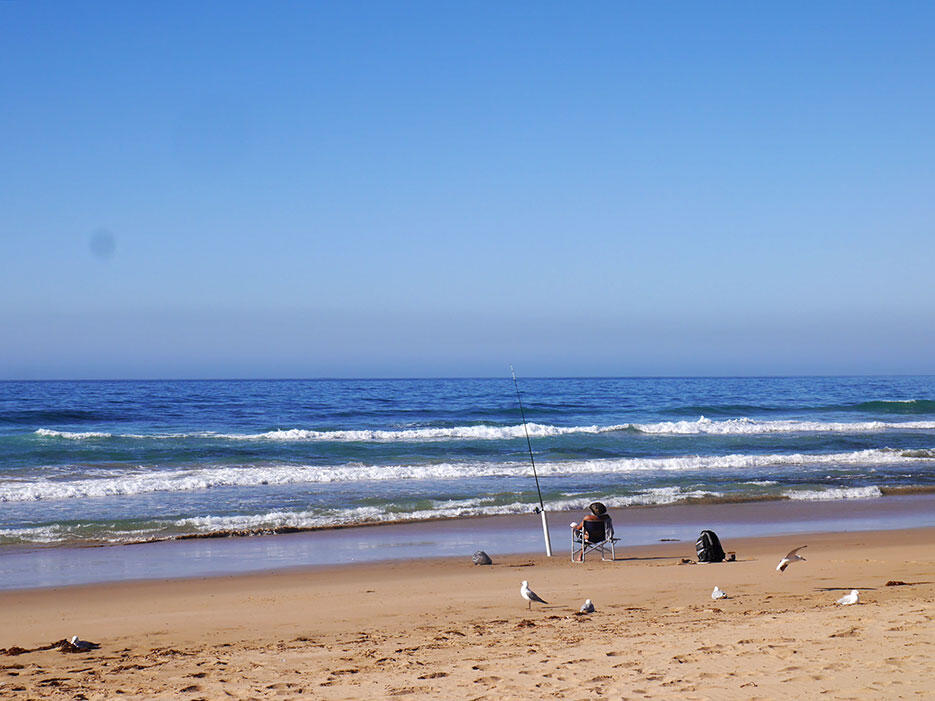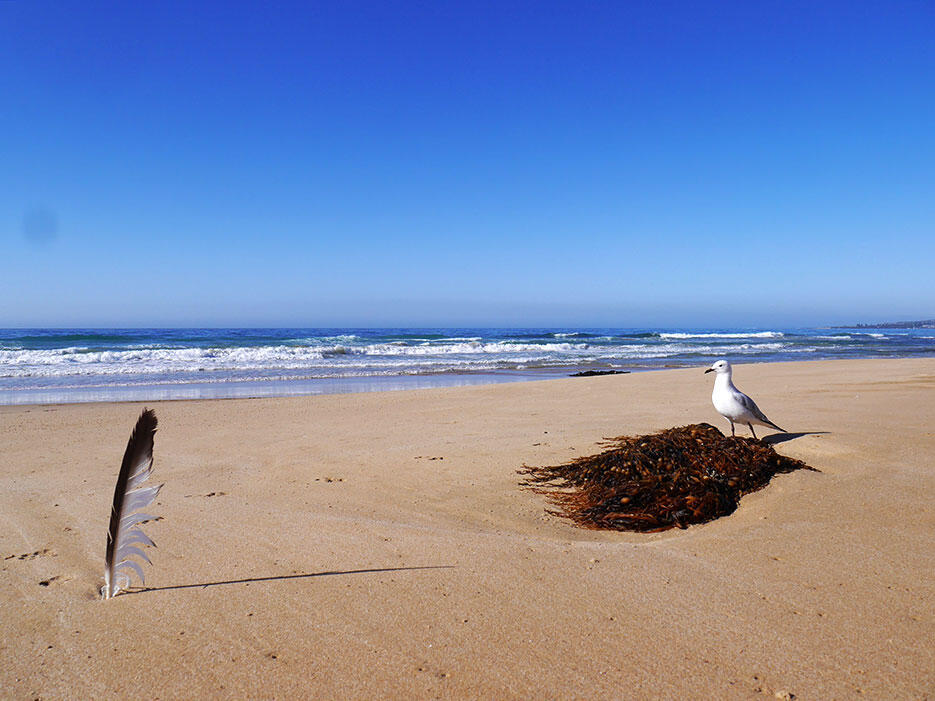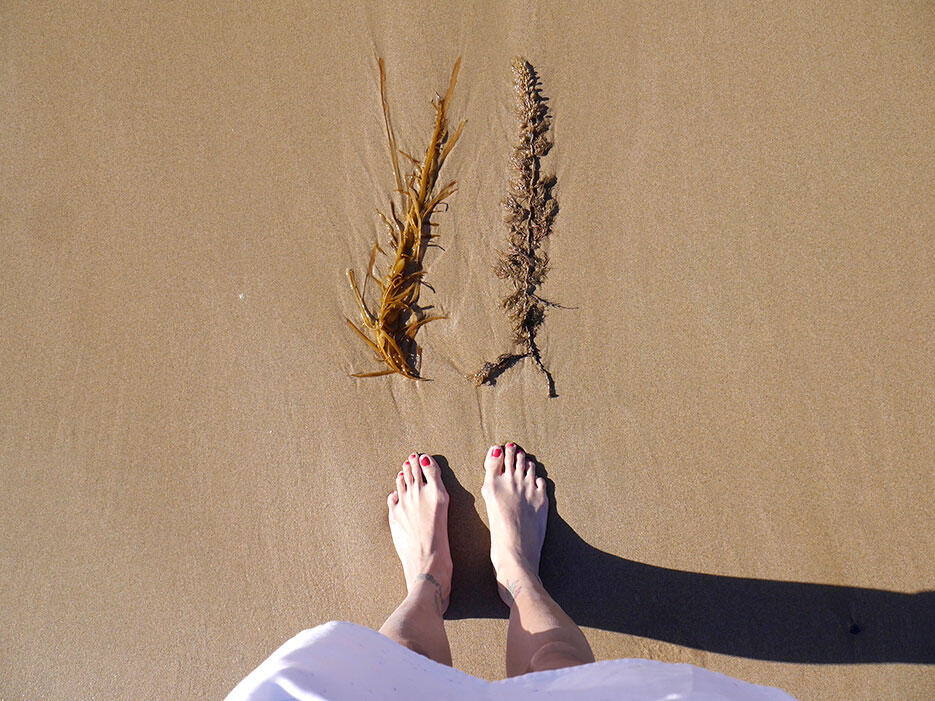 Seaweed placed just so by nature for me to find!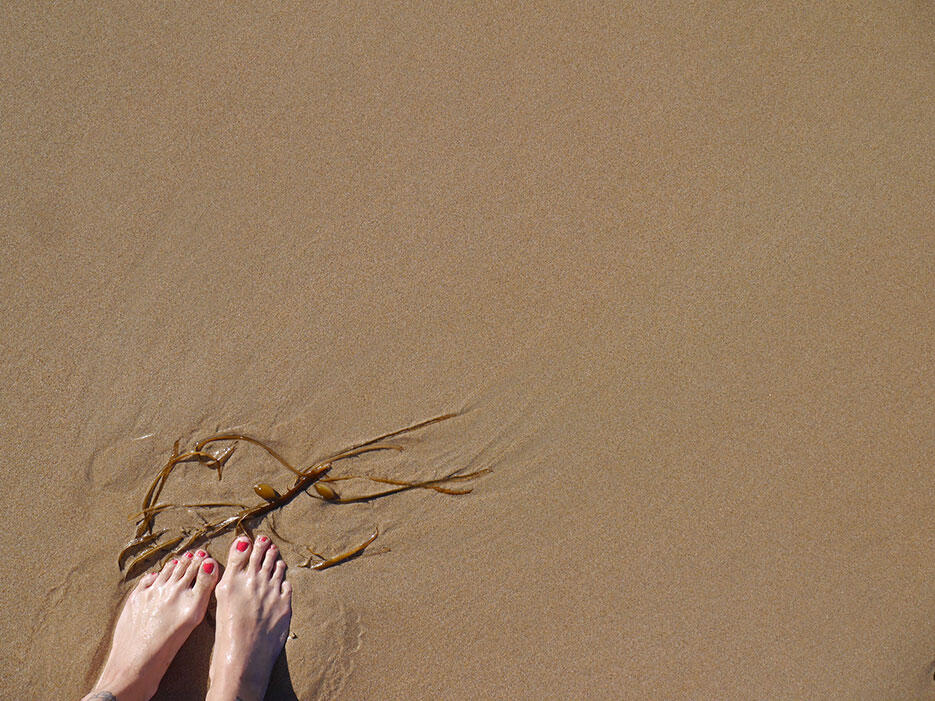 Dainty seaweed!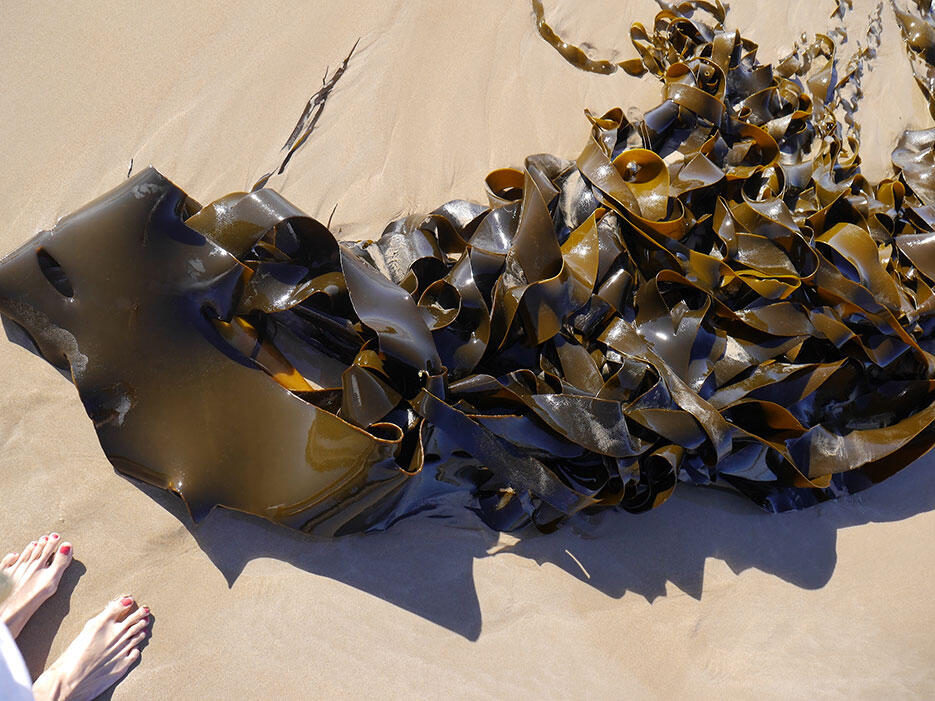 And OH MY FAVOURITE GIANT KELP HERE TO BE MY FRIEND FOREVER
I found the kelp above washing up on the beach, but still in knee-deep ocean water. It was rather close to the fisherman and i felt a little foolish for having to go so near him (no pix cos you know, i was BUSY catching that kelp). He must've have been thinking how the beach is so freaking large and i have to go play near him :p But it was the only giant kelp around! I HAD to bring it onto the shore! It was calling for me!
Later that day, we stopped by another rock beach, which was even more fascinating cos of its terrain. I could have played there ALL DAY.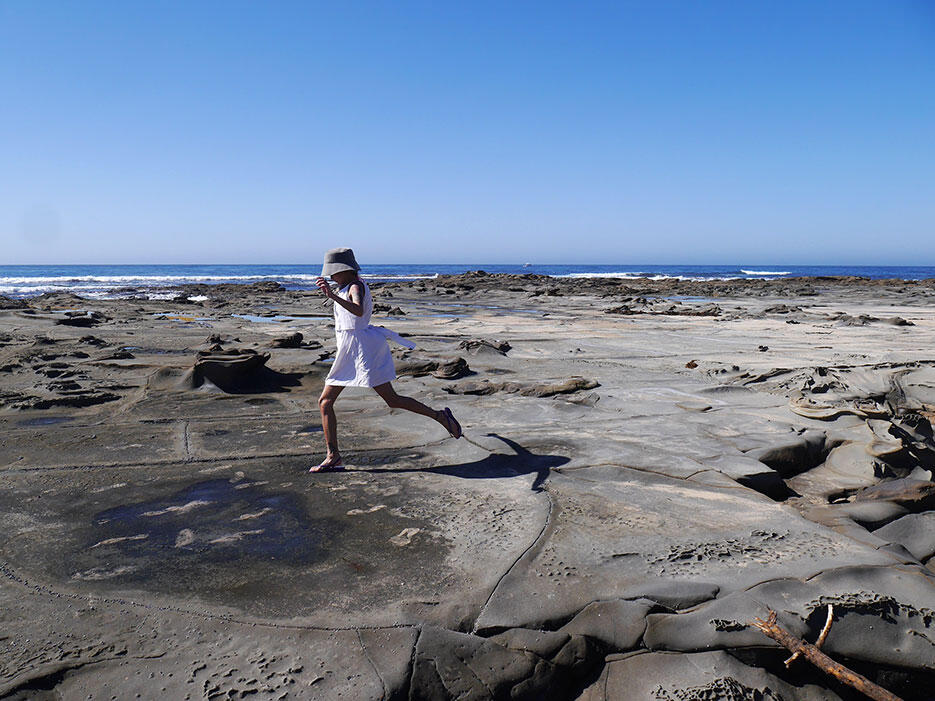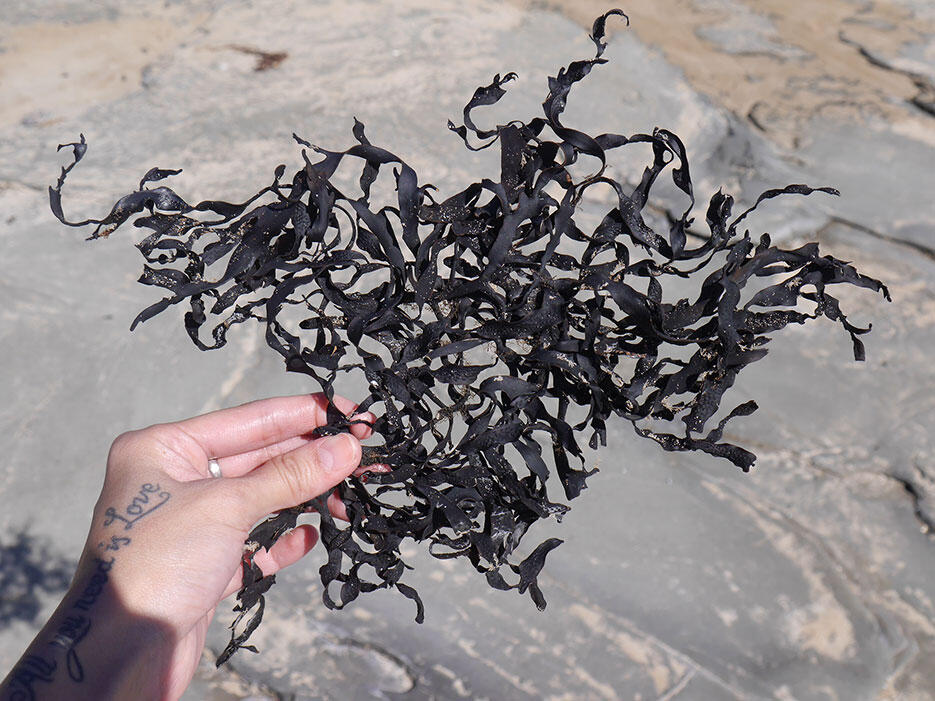 Dried seaweed! Really crunchy and fun to jump on the larger versions baking on the ground.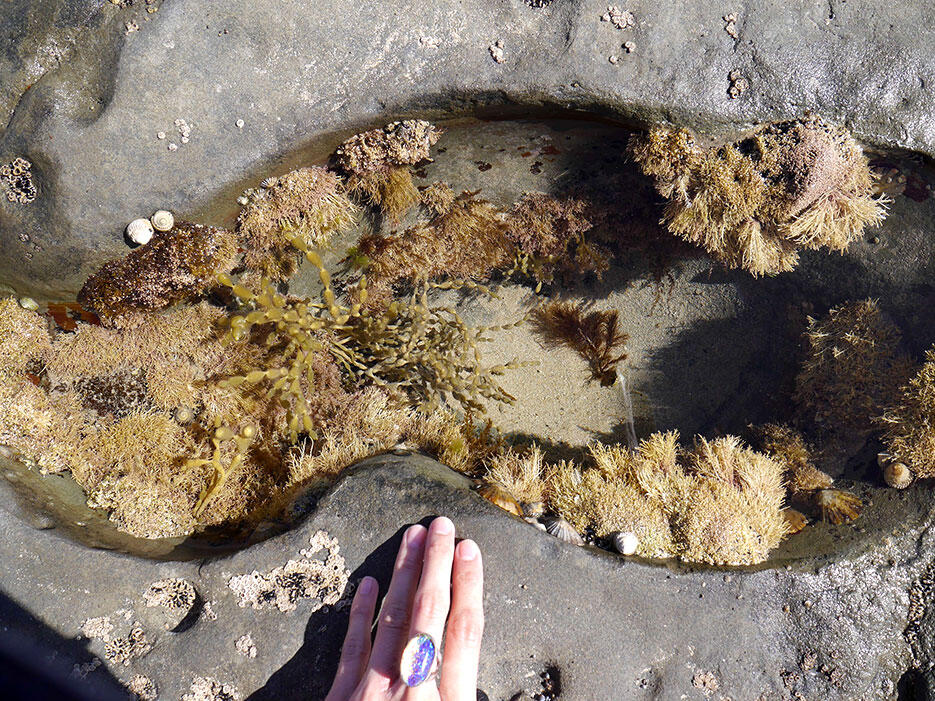 A tiny ecosystem!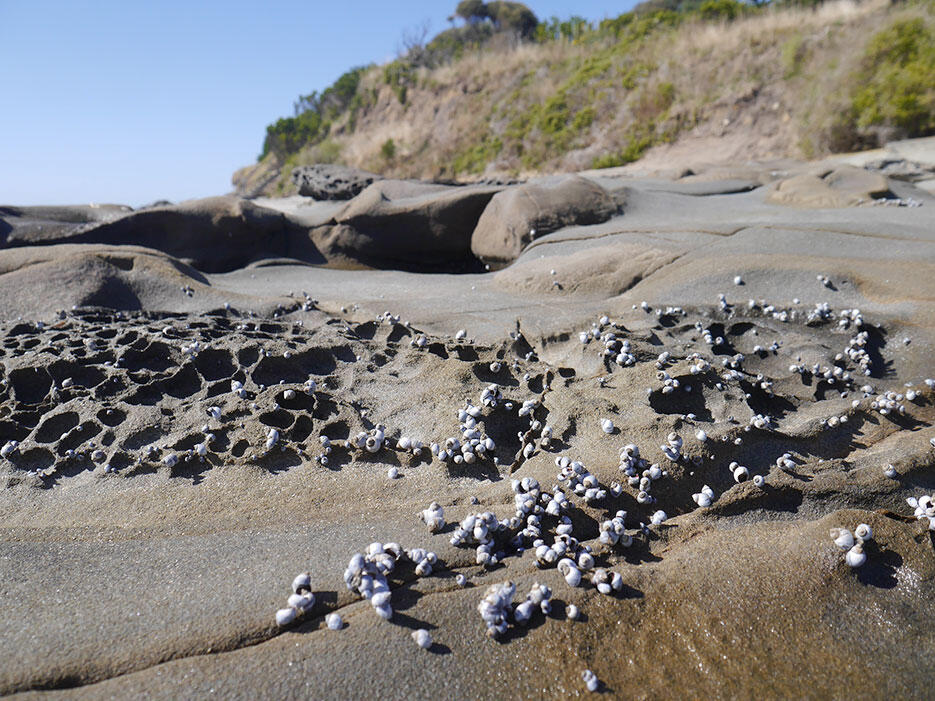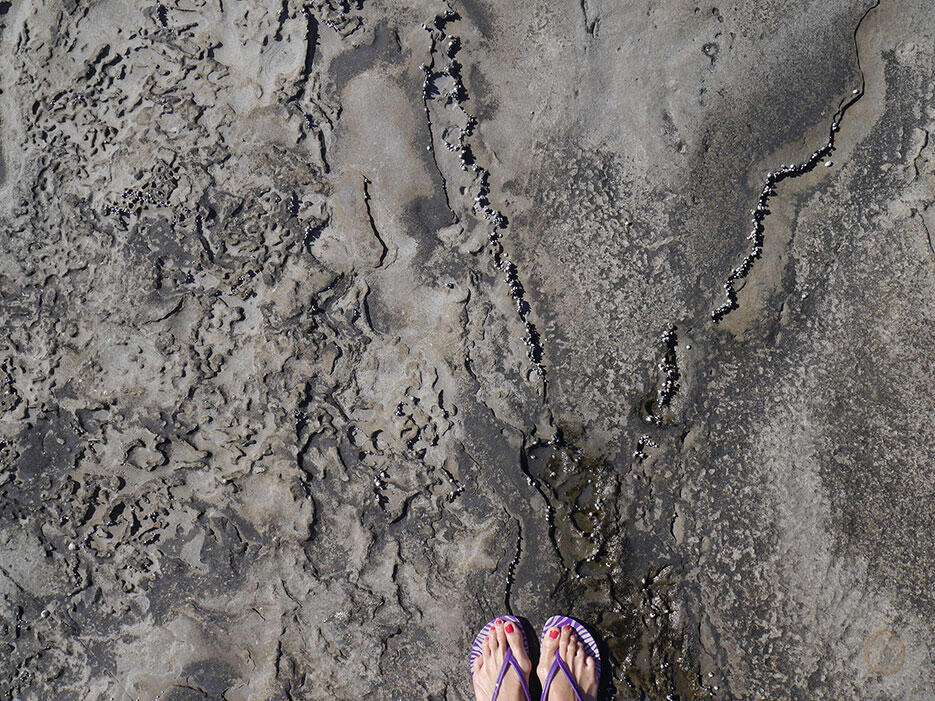 Notice how all the creatures in white seashells hide along the ridges with more shadow and moisture.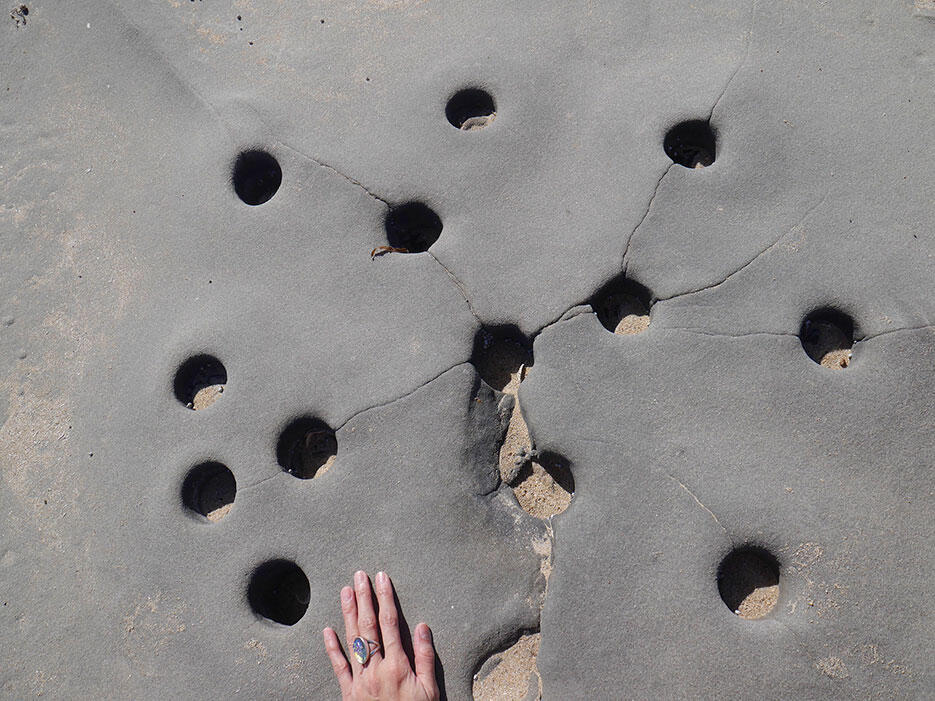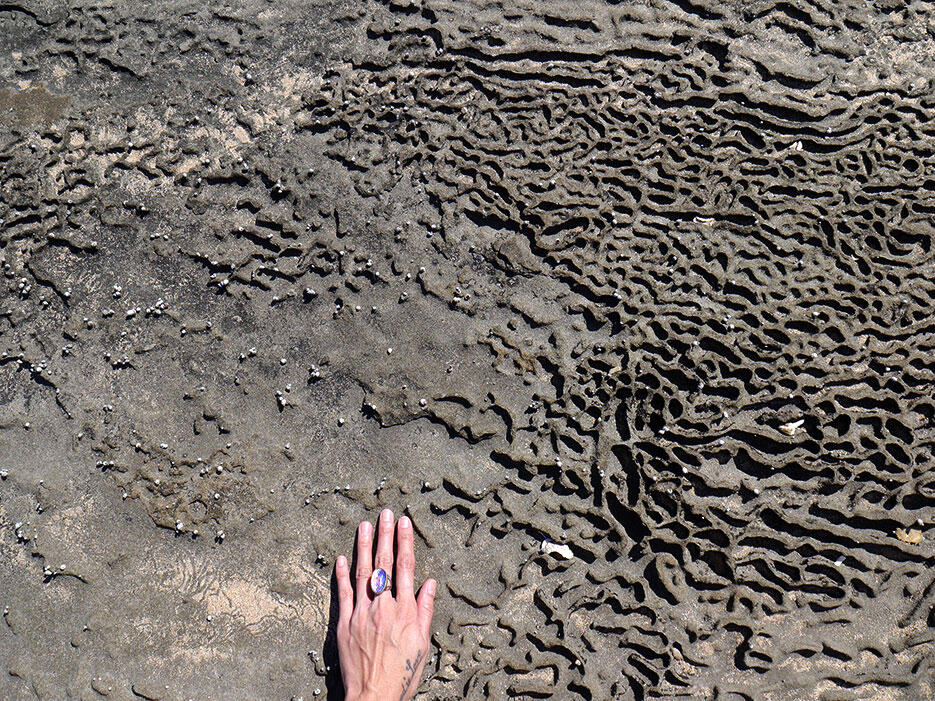 Oh how i love rocks… small stones, large rocks, massive planes of rock with natural patterns forming on them. I used to fantasize about becoming a geologist… perhaps never too late!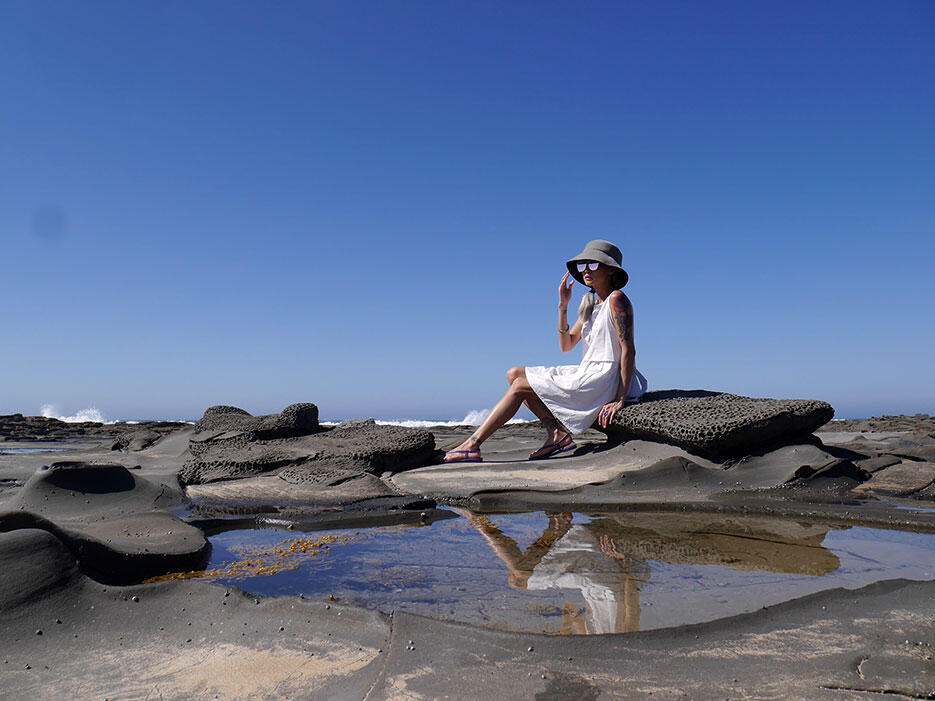 I miss all you kelp and rocks on the GOR already! <3
** OOTD credit **
My dress is from Tsyahmi, available on Fashion Valet.
Hat from Monki.