The first hike Yishyene and i did on our road trip was The Narrows, which is rated #5 by the Nat Geo for America's 100 Best Adventures. We stayed in an Airbnb at Toquerville, a town which was a 15-minute drive to Zion National Park.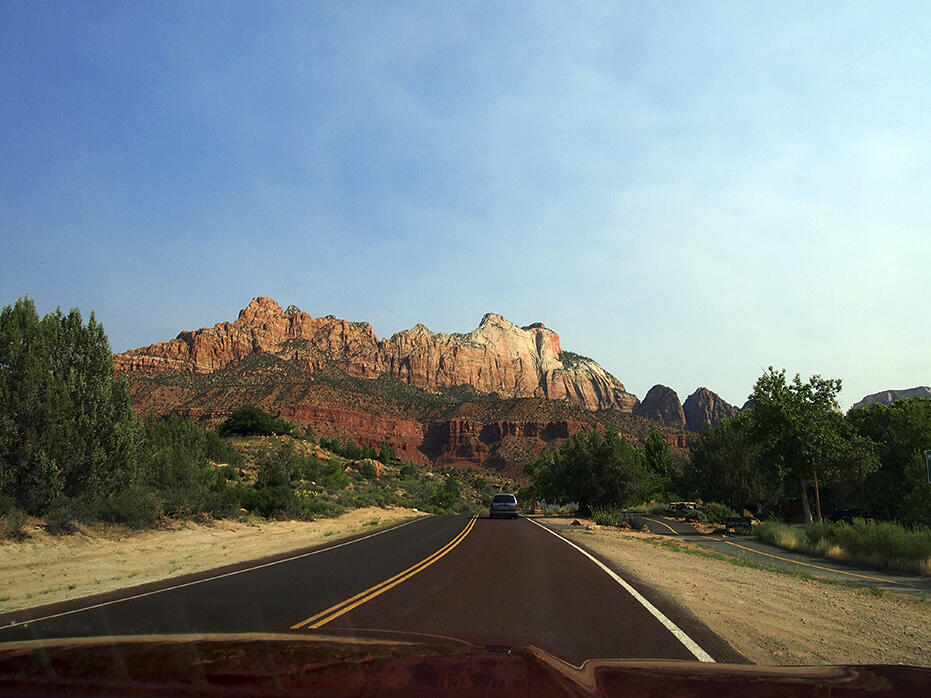 Just approaching the park itself was a magnificent sight.
The unmistakable outline of the rock ridges against the blue sky continuously hypnotized me with its ever-changing organic curves. Nature never ceases to entertain me… I mean, i'm the kind of person who can spend hours playing with leaves and stones, so when i suddenly have this colossal orange rock i've never seen before in my life looming over me, I stared up at it for ages till my neck ached. I'm sure i could spend days sitting there drawing the beautiful angles and shapes made by the shadows on it. (I'm going to be raving a LOT about rocks in the coming blogposts…)
There is a main road leading straight to Zion National Park with stores on either side selling rocks (haha… wait till you see my later pix of those, i went MENTAL), restaurants, hotels, some art galleries, and hiking outlets.
Because the Narrows is a river-walking hike, our regular sneakers and hiking shoes weren't gonna do it for us. I mean, if you wanna be hardcore or stinge, you don't HAVE to rent proper shoes for it (i saw some people wearing their own sneakers) but (depending how far you go), it's potentially a 8-hour hike and i don't imagine being stuck deep into the Narrows with uncomfortable soaked shoes and painful blisters any fun.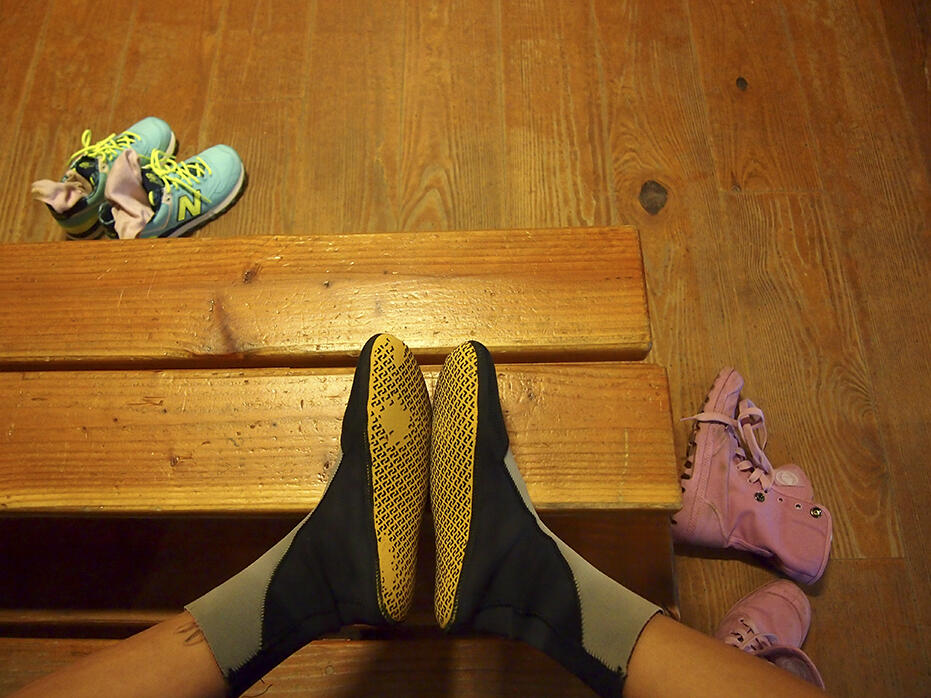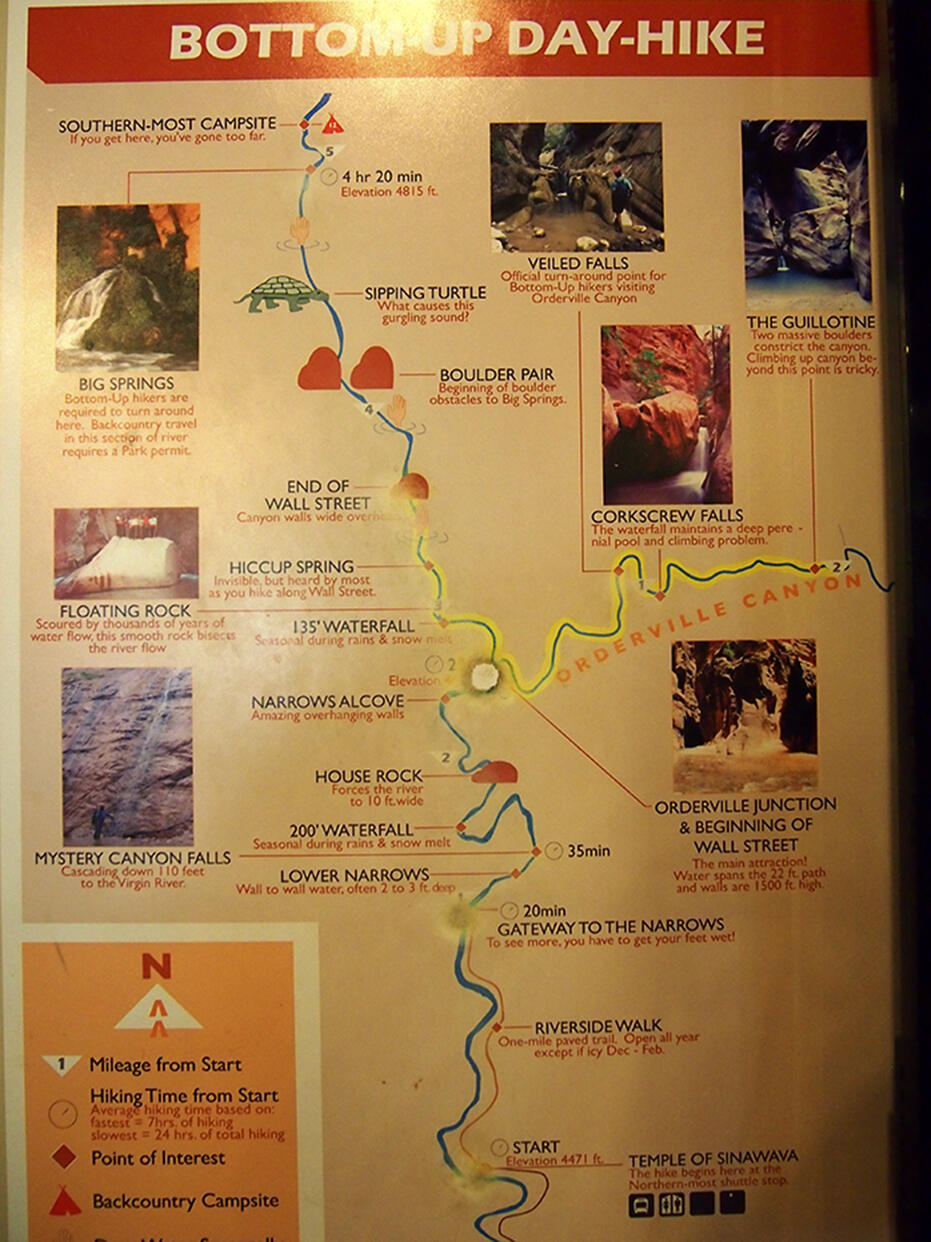 We got our shoes sorted and my ankle was slightly hurting (from all that dancing and jumping around i did at EDC, erhhhh). I was a tad worried and tried not to have visions of having to be carried out on a stretcher. Not like anyone would carry me out if i got stuck there… so i prayed over my foot because there was nothing else i could do (it worked!). It's not like i'm gonna chicken out of that hike, i'm already THERE! And i had my special wet shoes on!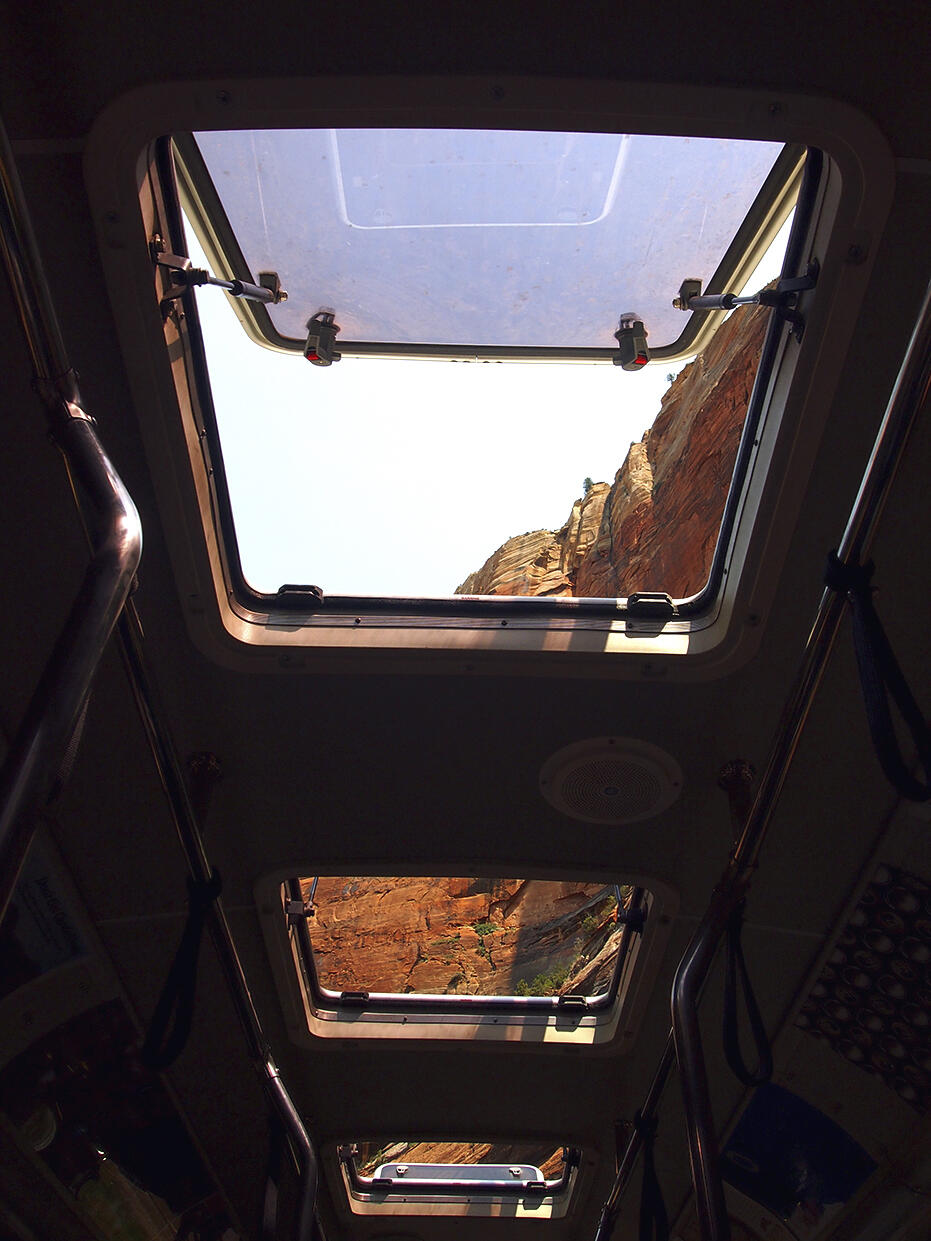 We took a shuttle bus to the Temple of Sinawava stop.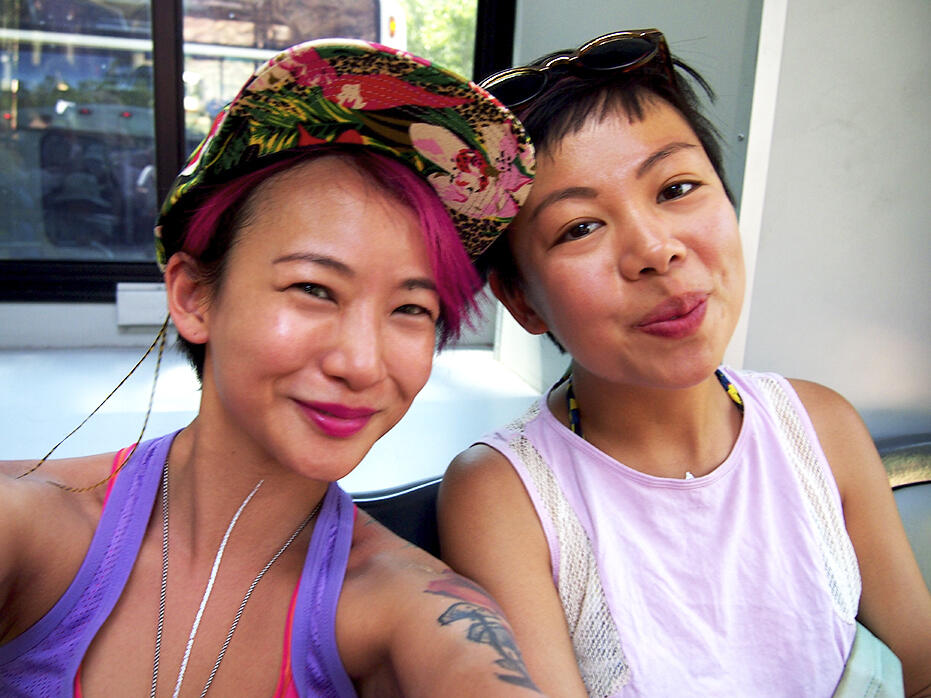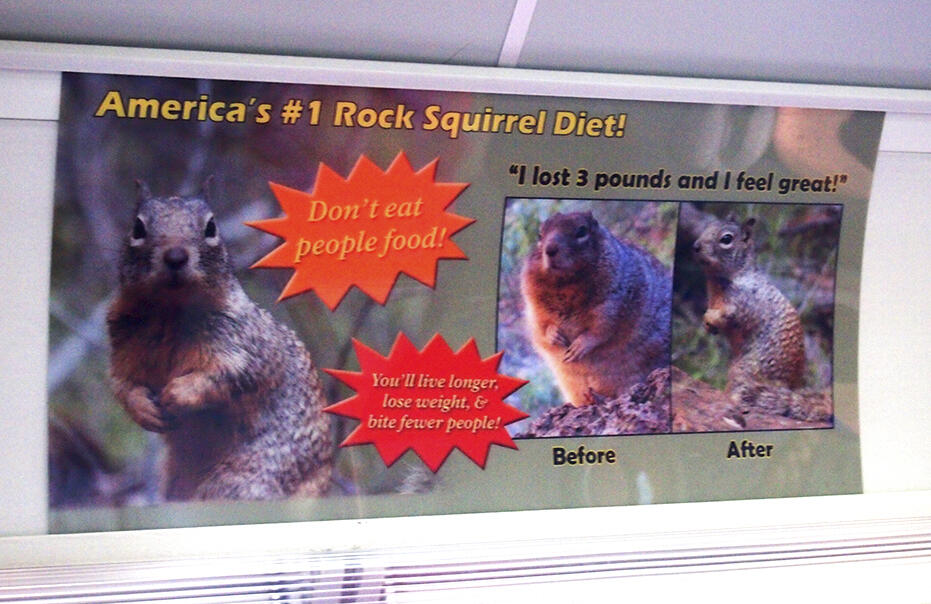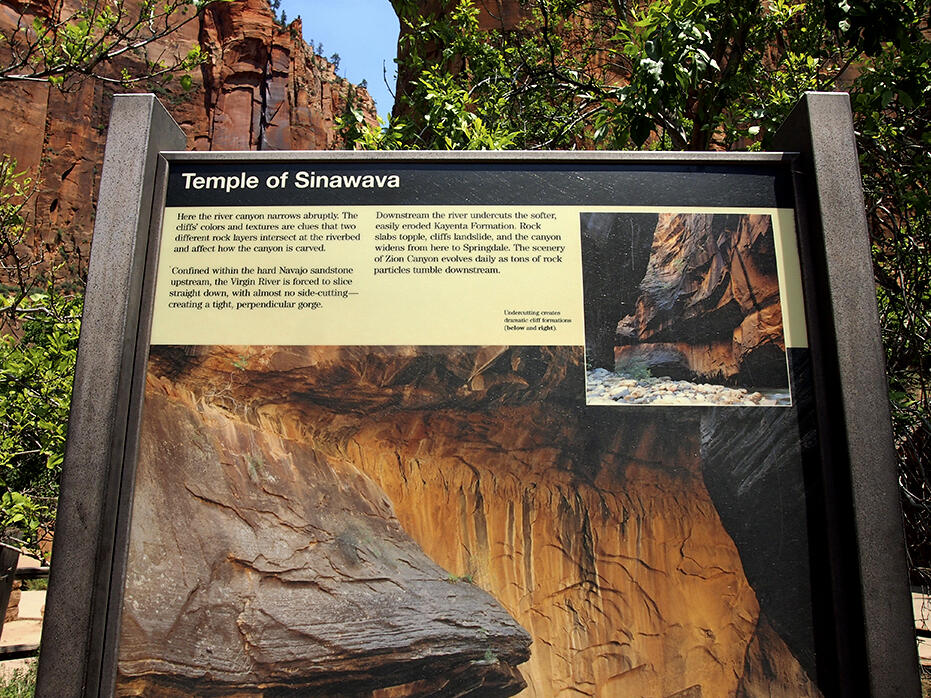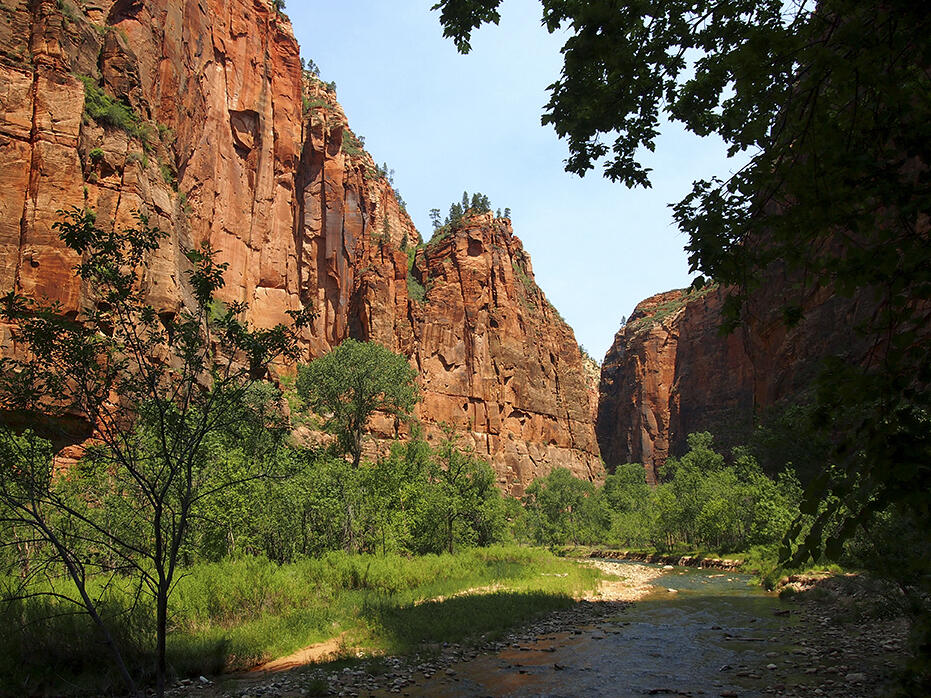 The place was really beautiful… and we hadn't even started yet.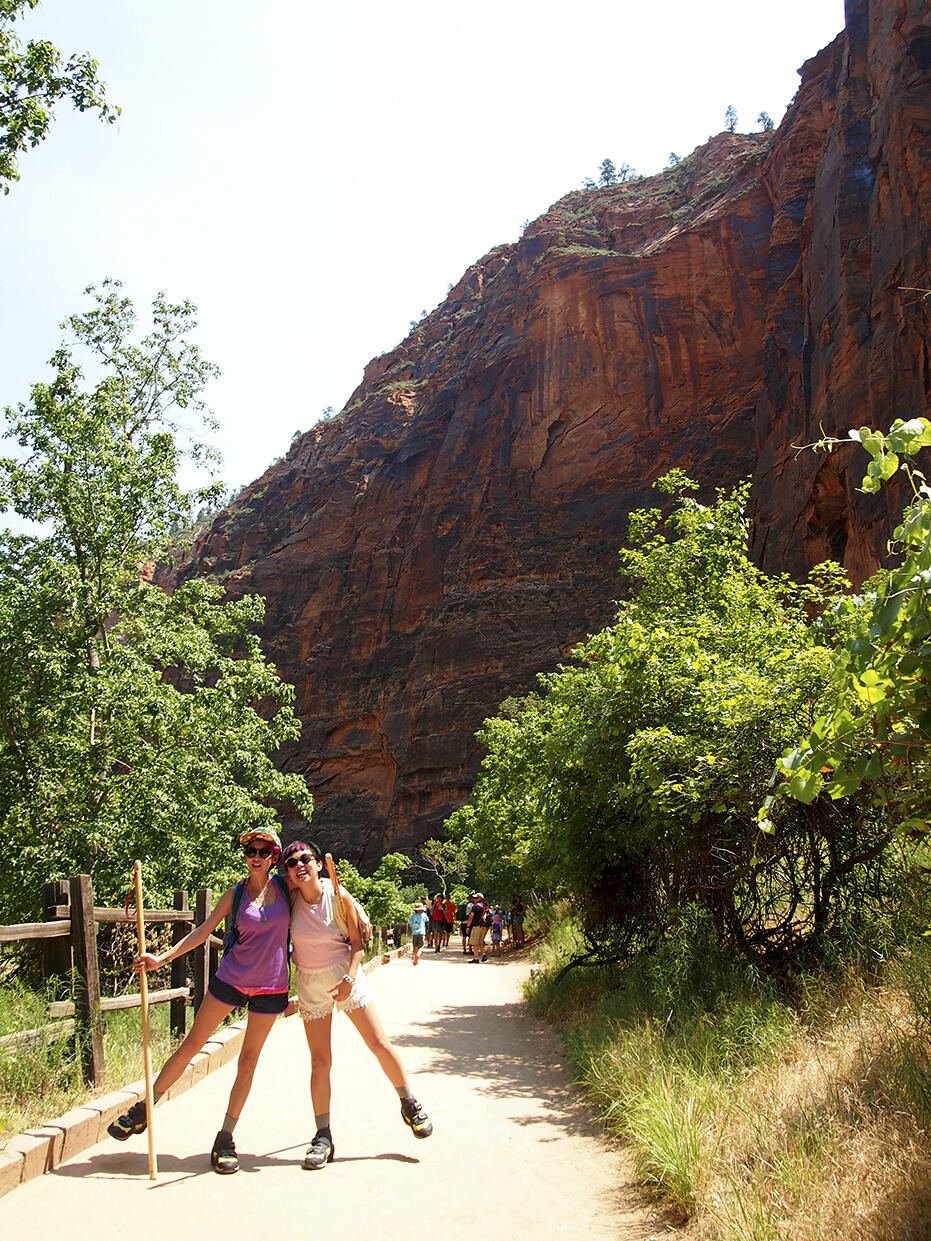 Ah, both of us so happy and energetic, such a vast difference to how we looked at the end of hike… haha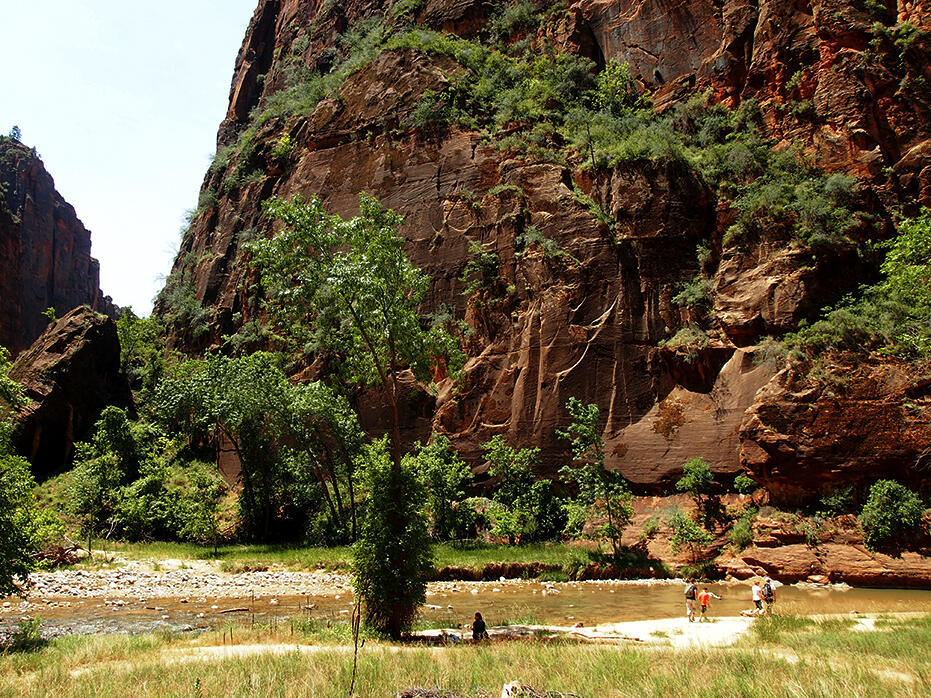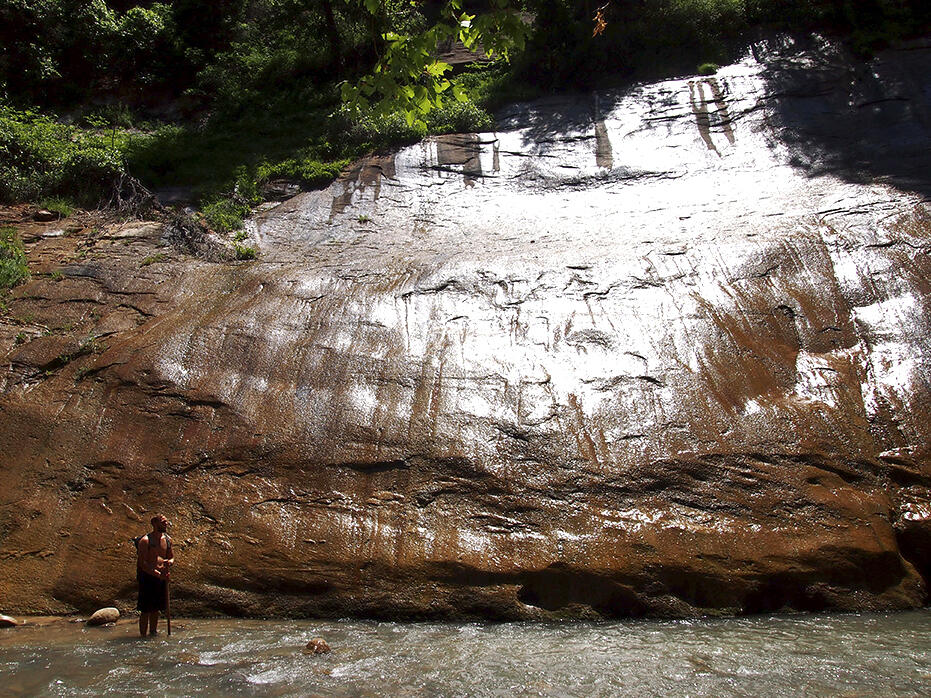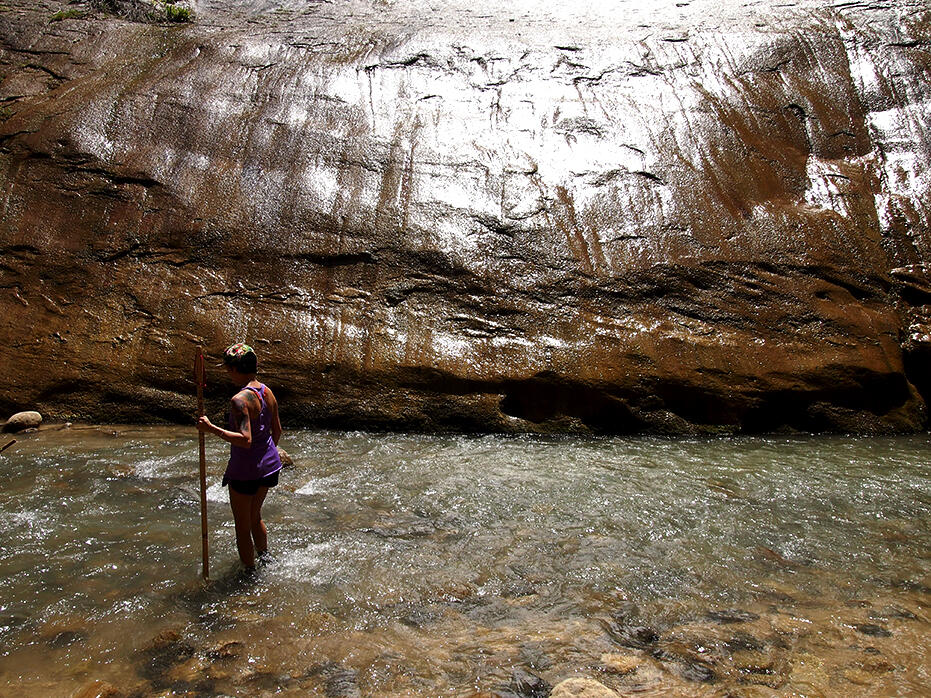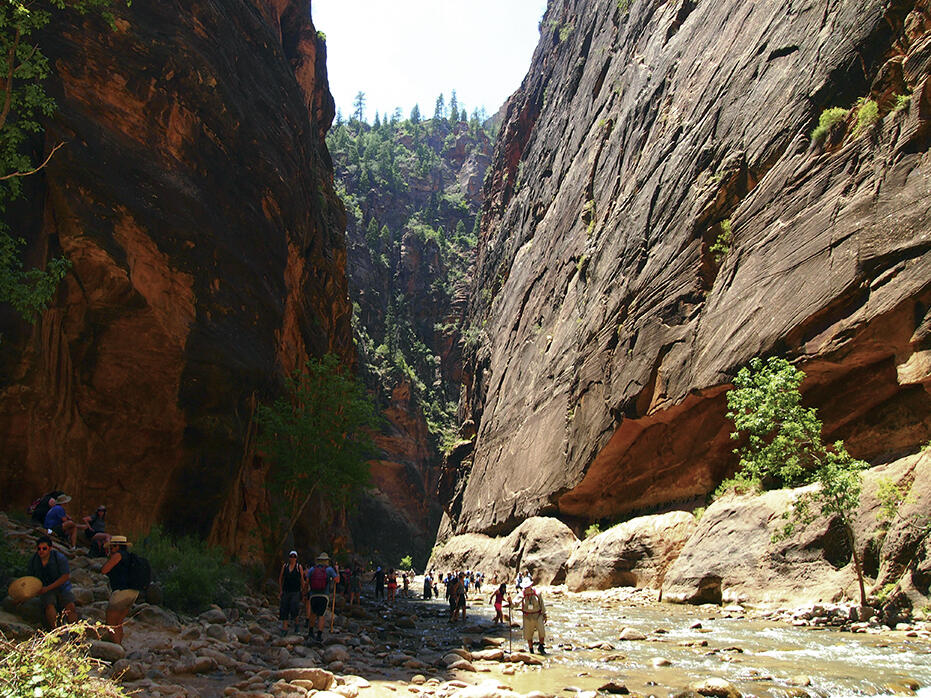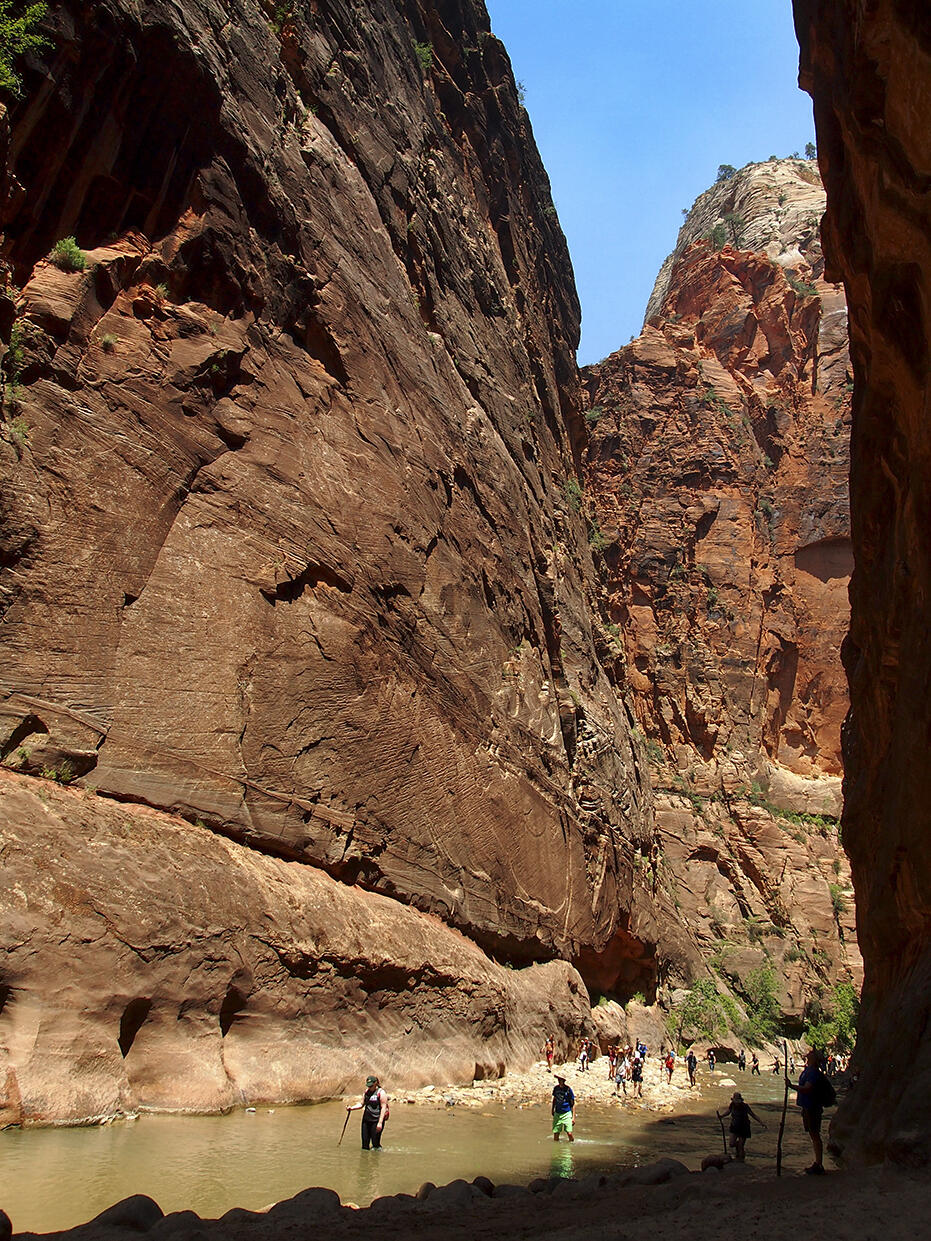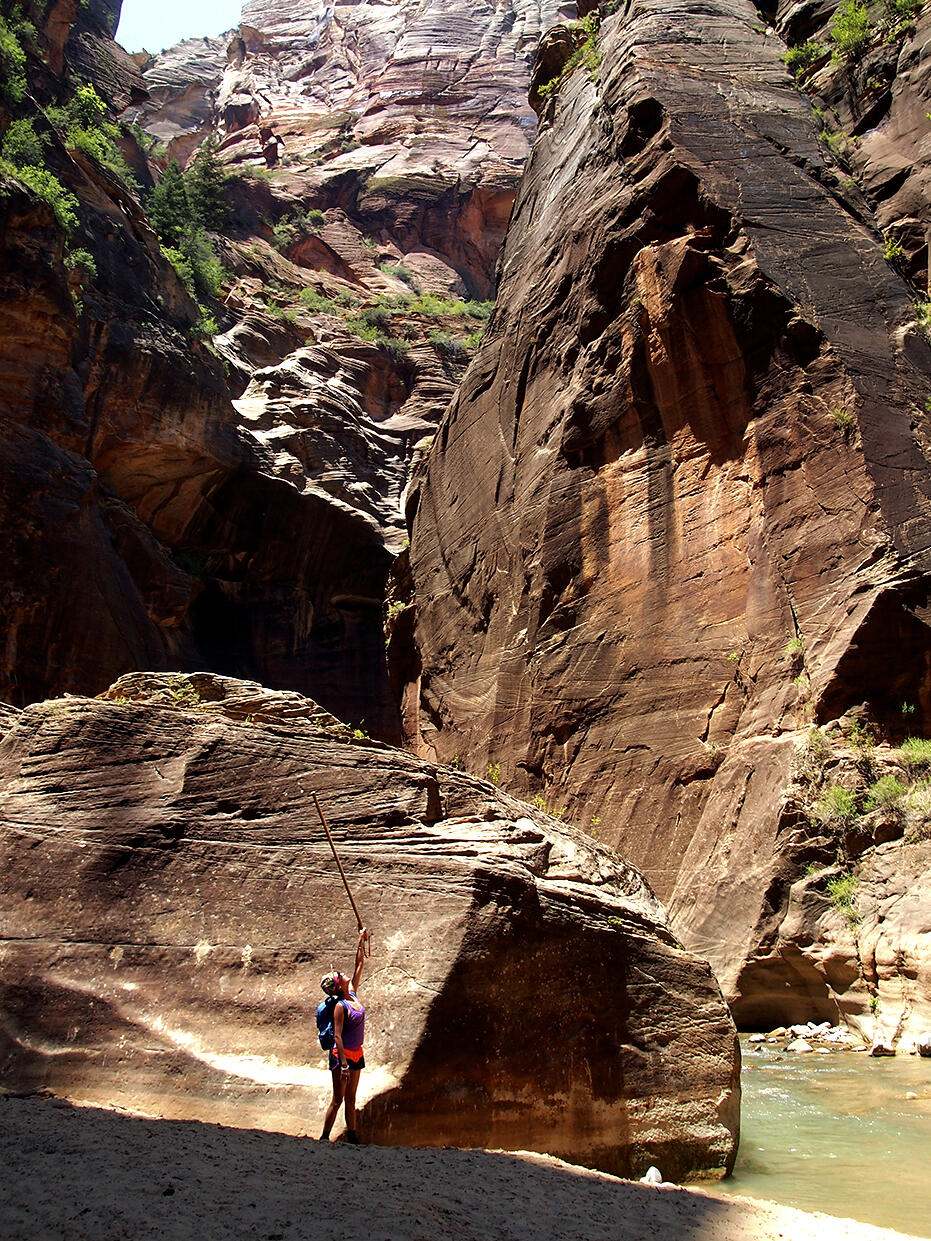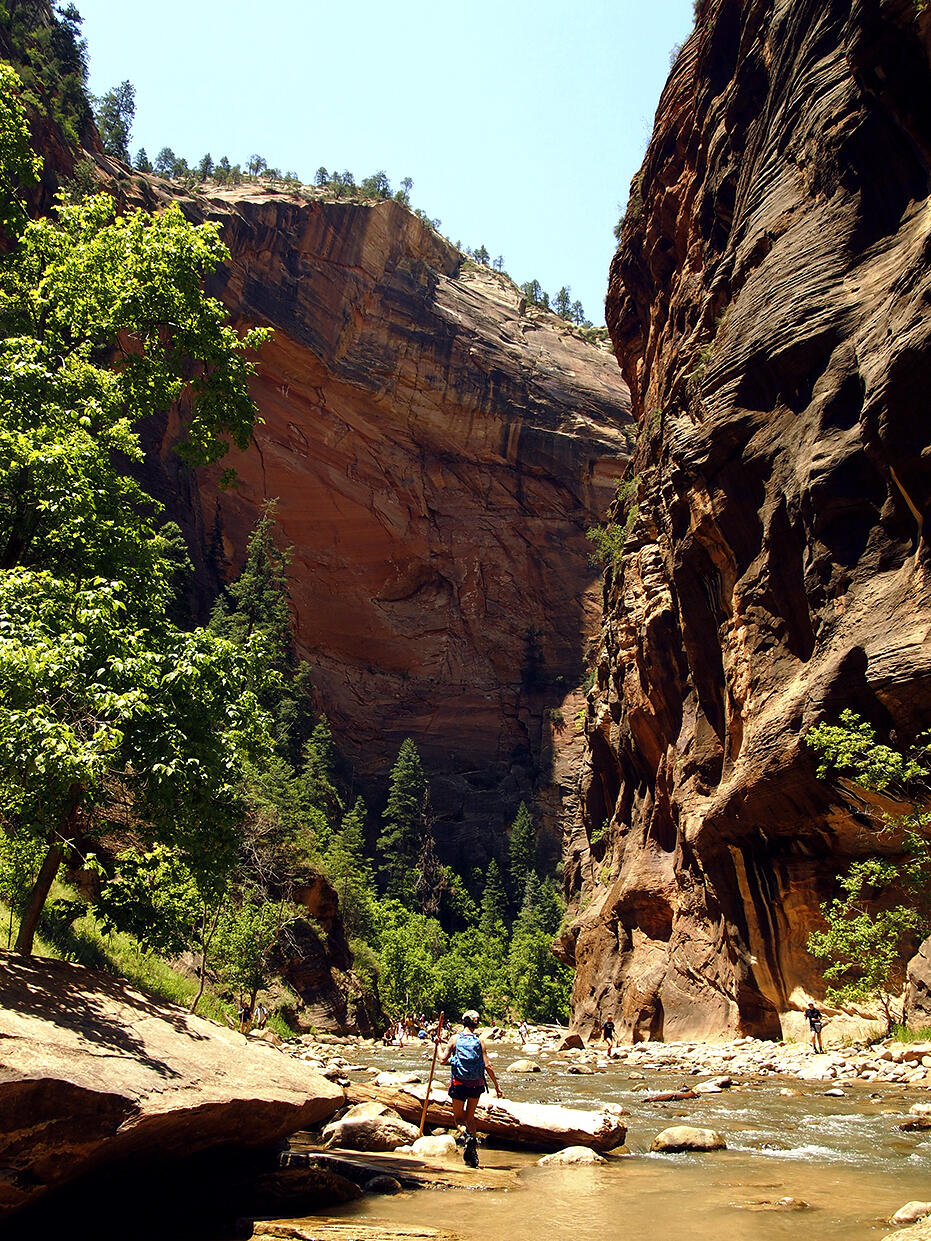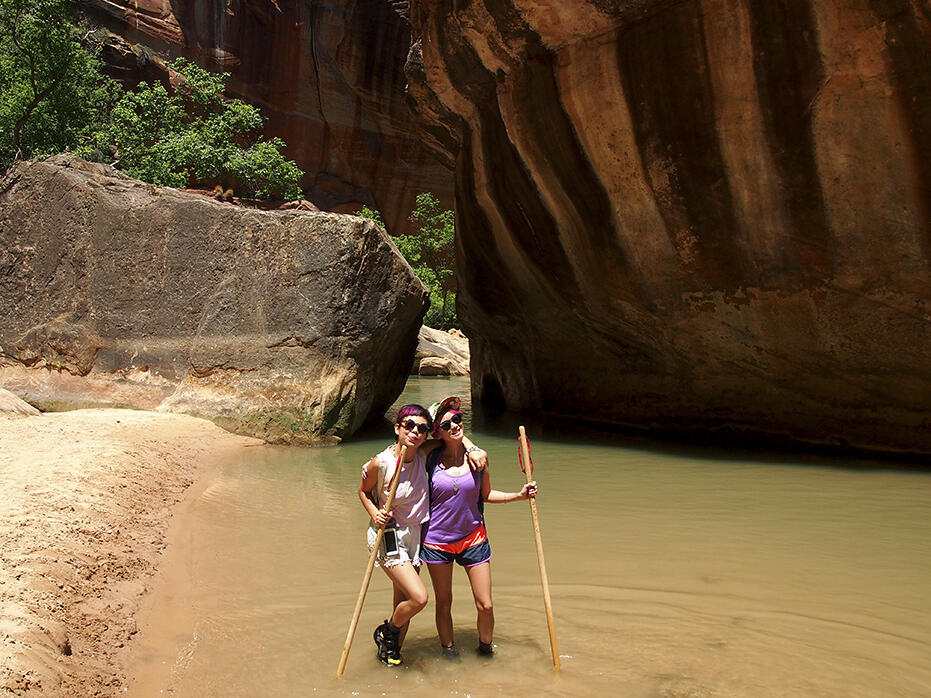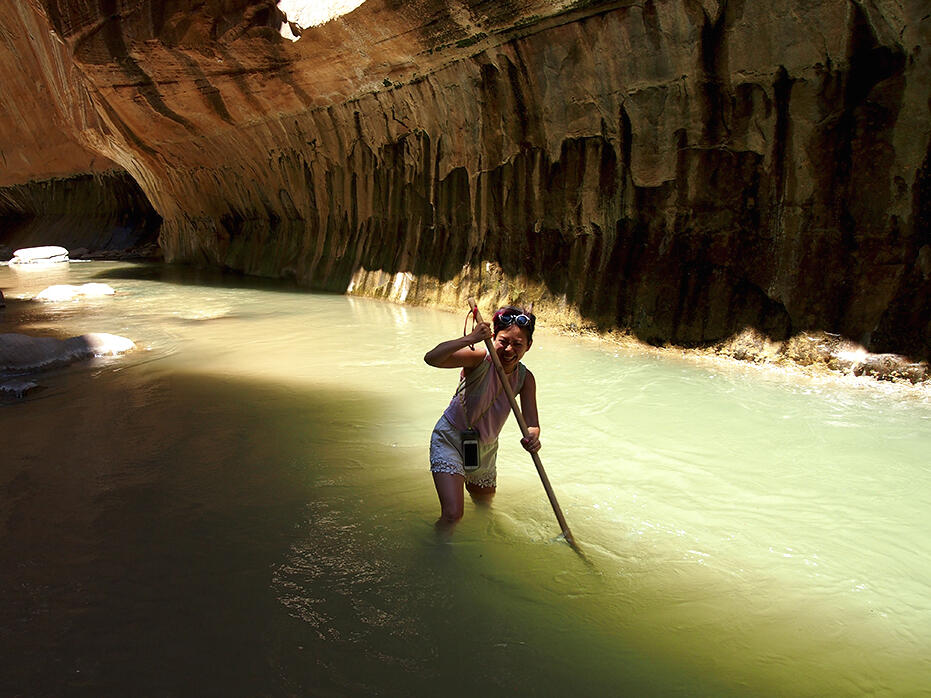 Y and her magic cauldron.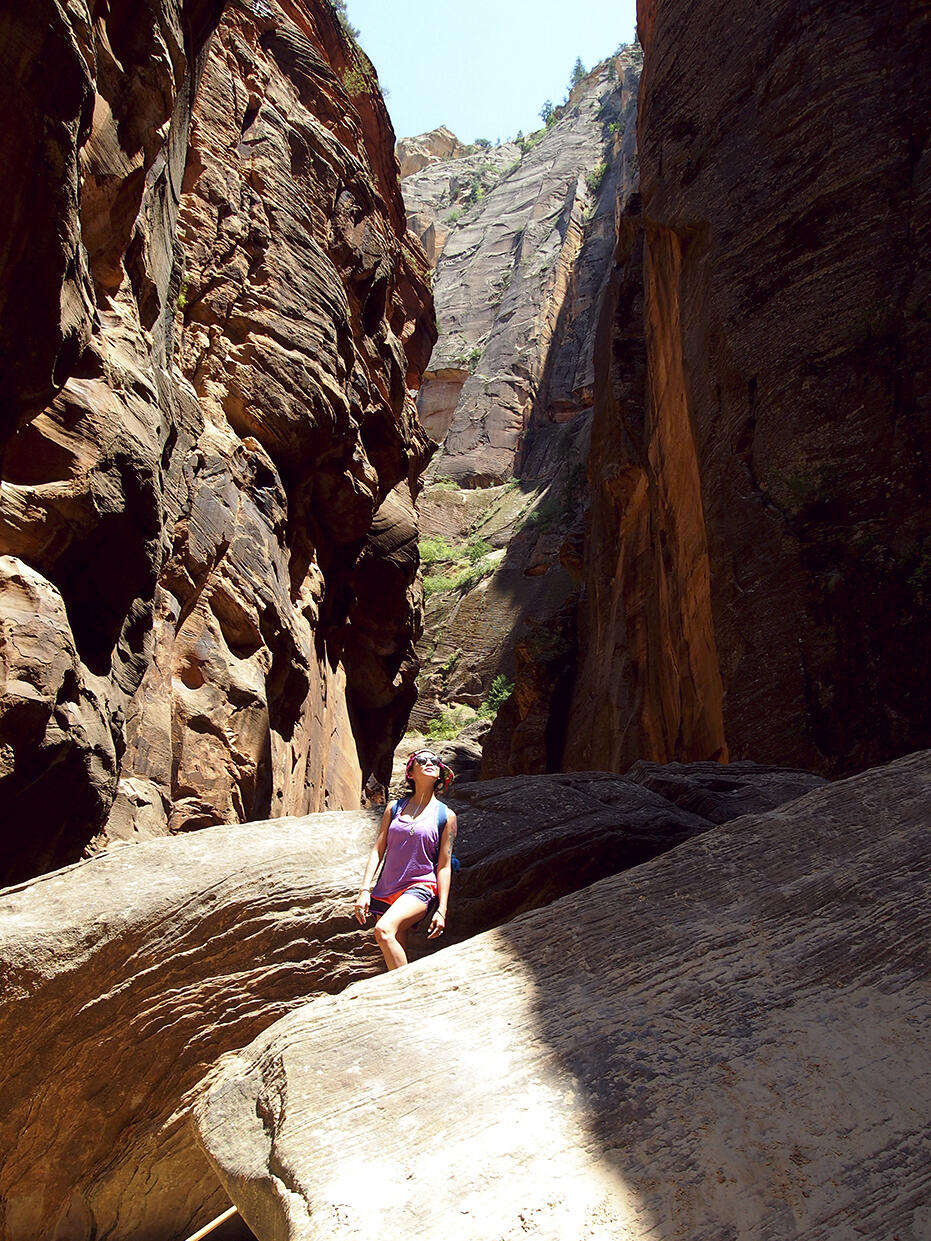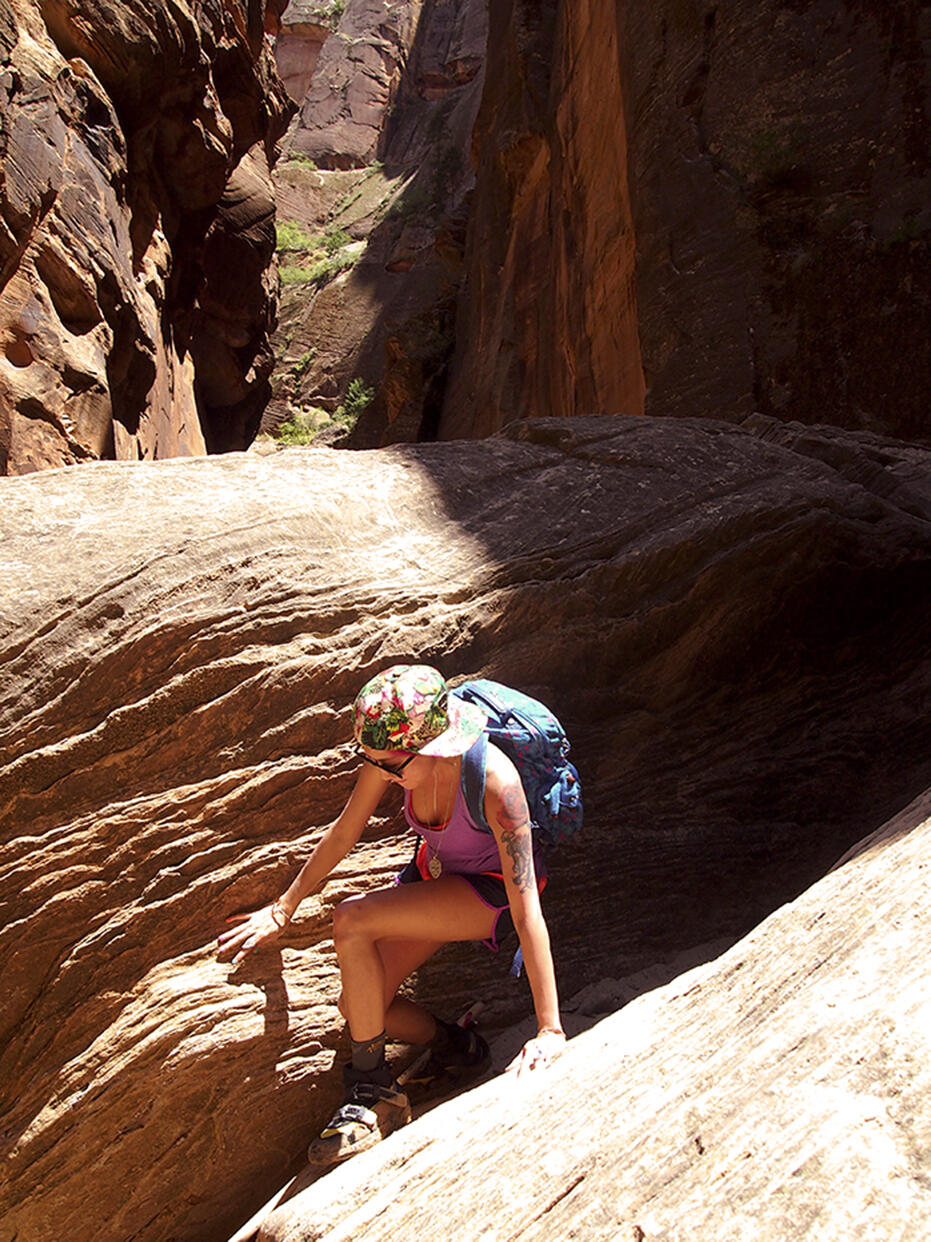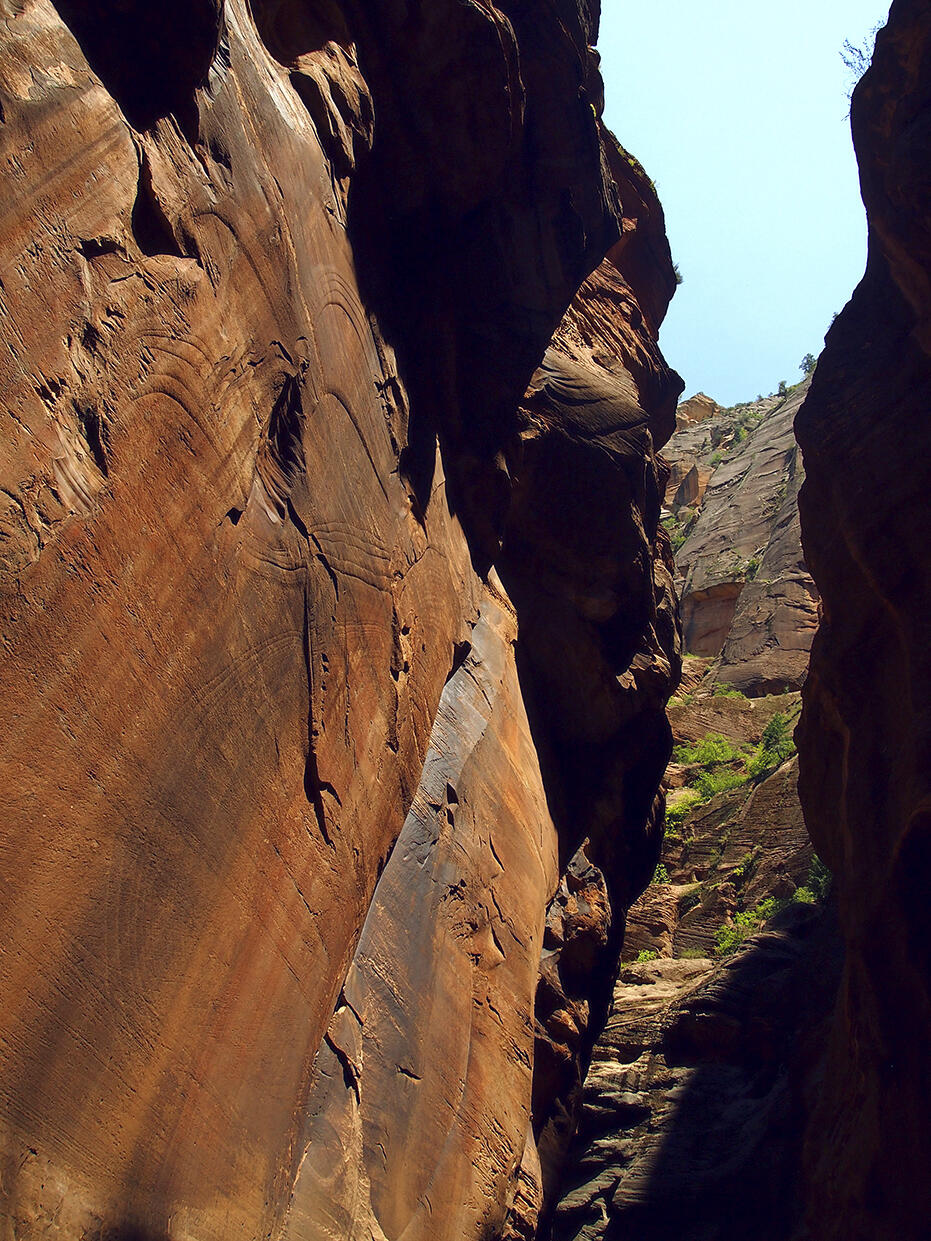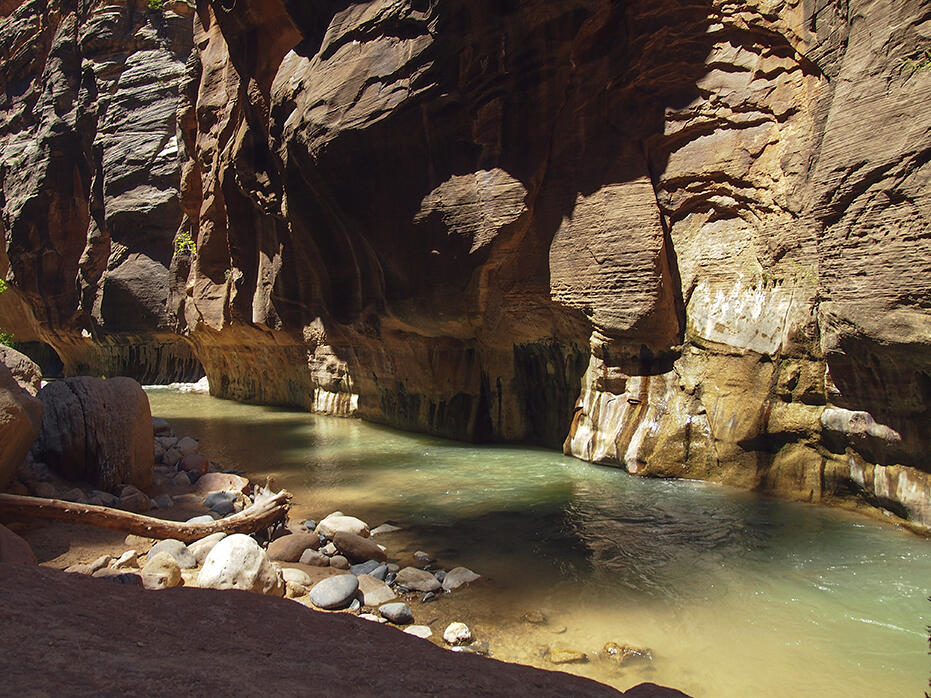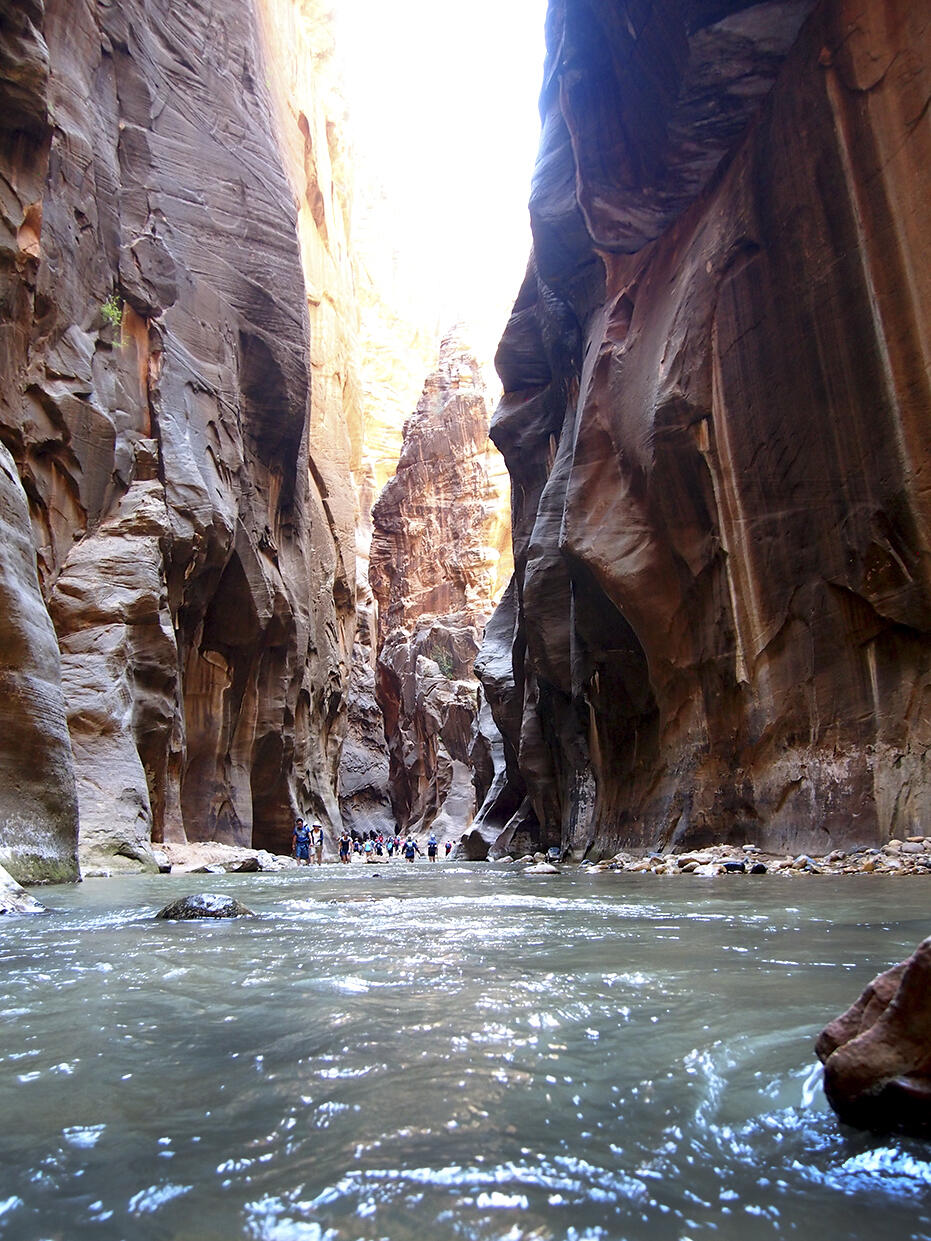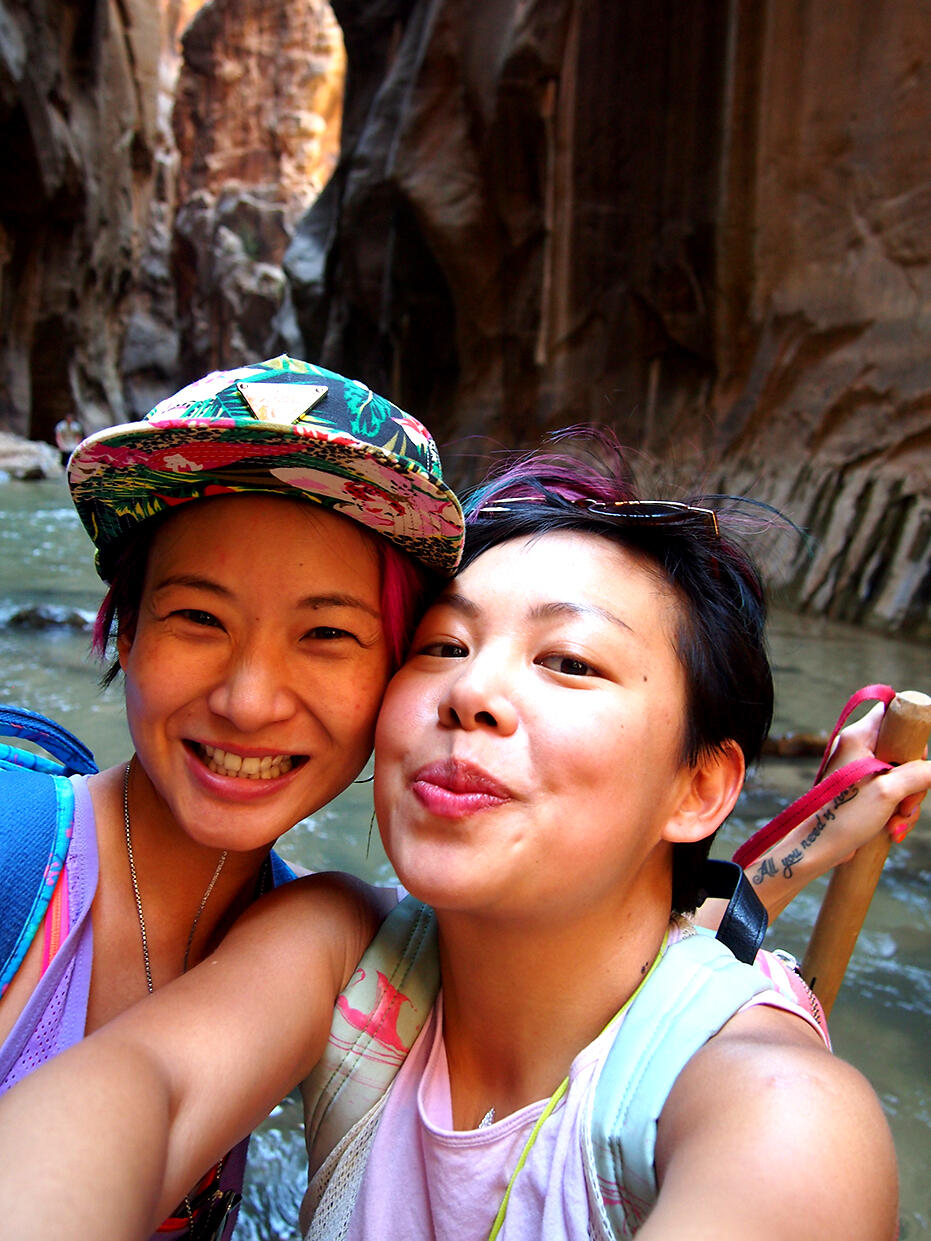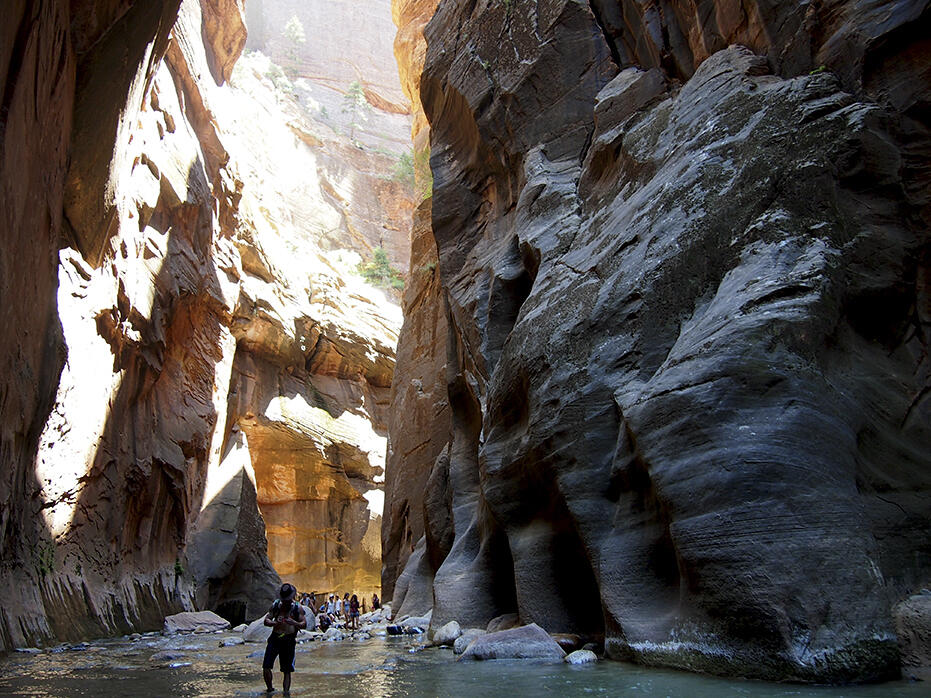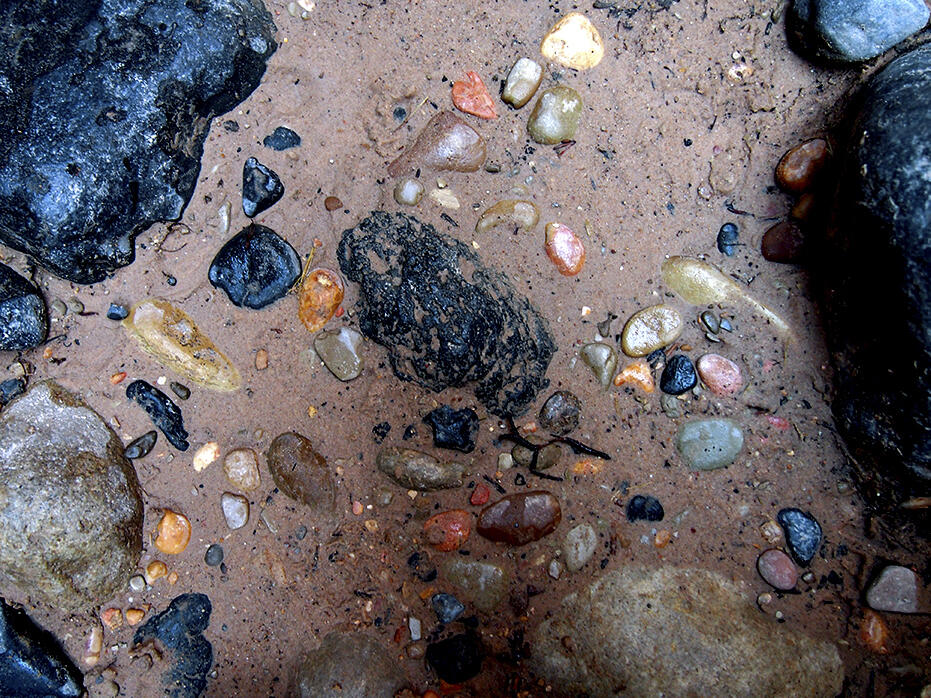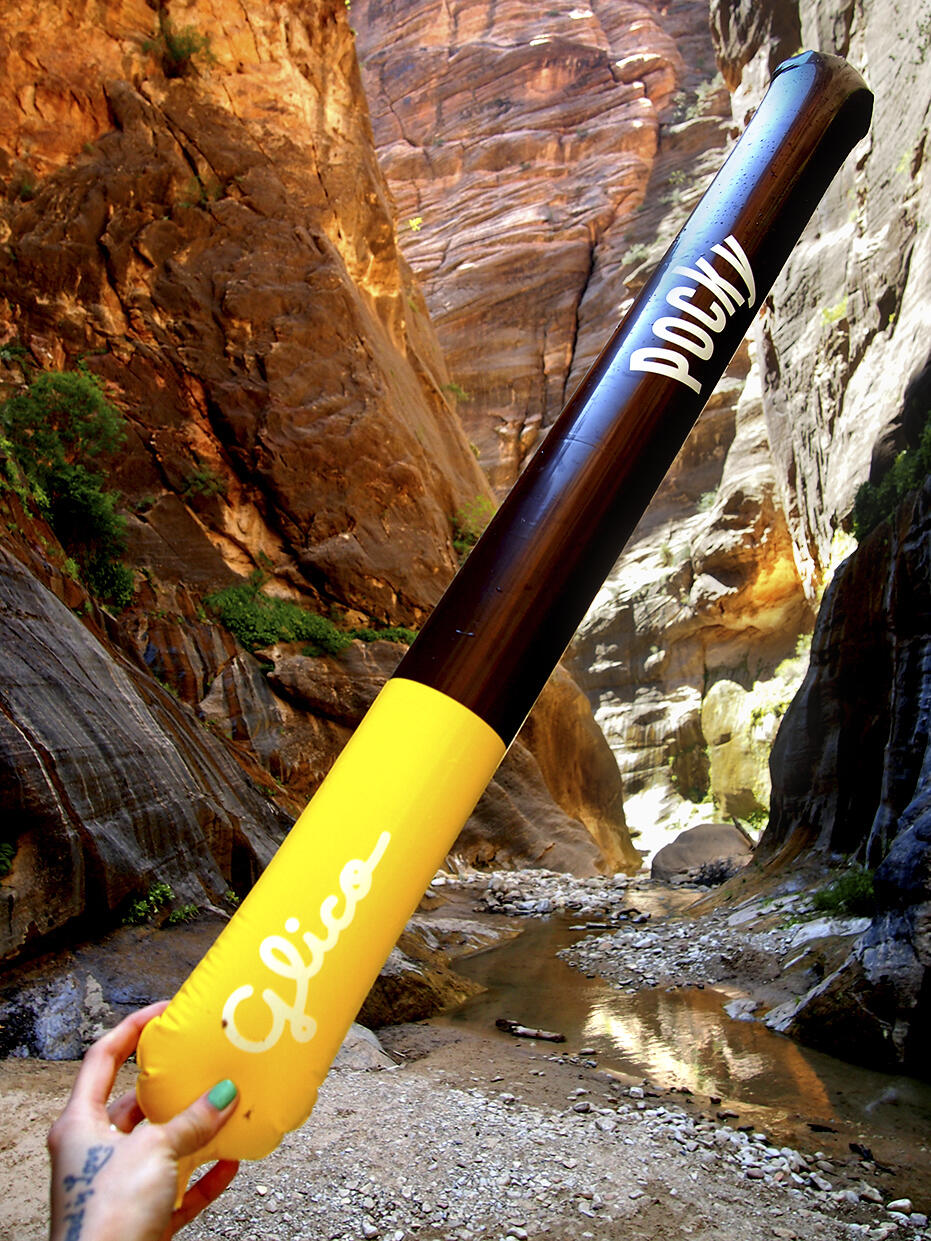 I had a giant inflatable Pocky folded in a pocket of my backpack since my trip to the factory in Tokyo last year… and i decided then and there that it was the perfect place to blow it up. People were staring in bemusement at these two Asian girls carrying a giant phallic-looking object and i daresay we MUST be the first people in the world to have hiked through the Narrows with a giant Pocky… Y used it as a makeshift toll and made beep beep sounds for people going pass too… which didn't help the weirdness.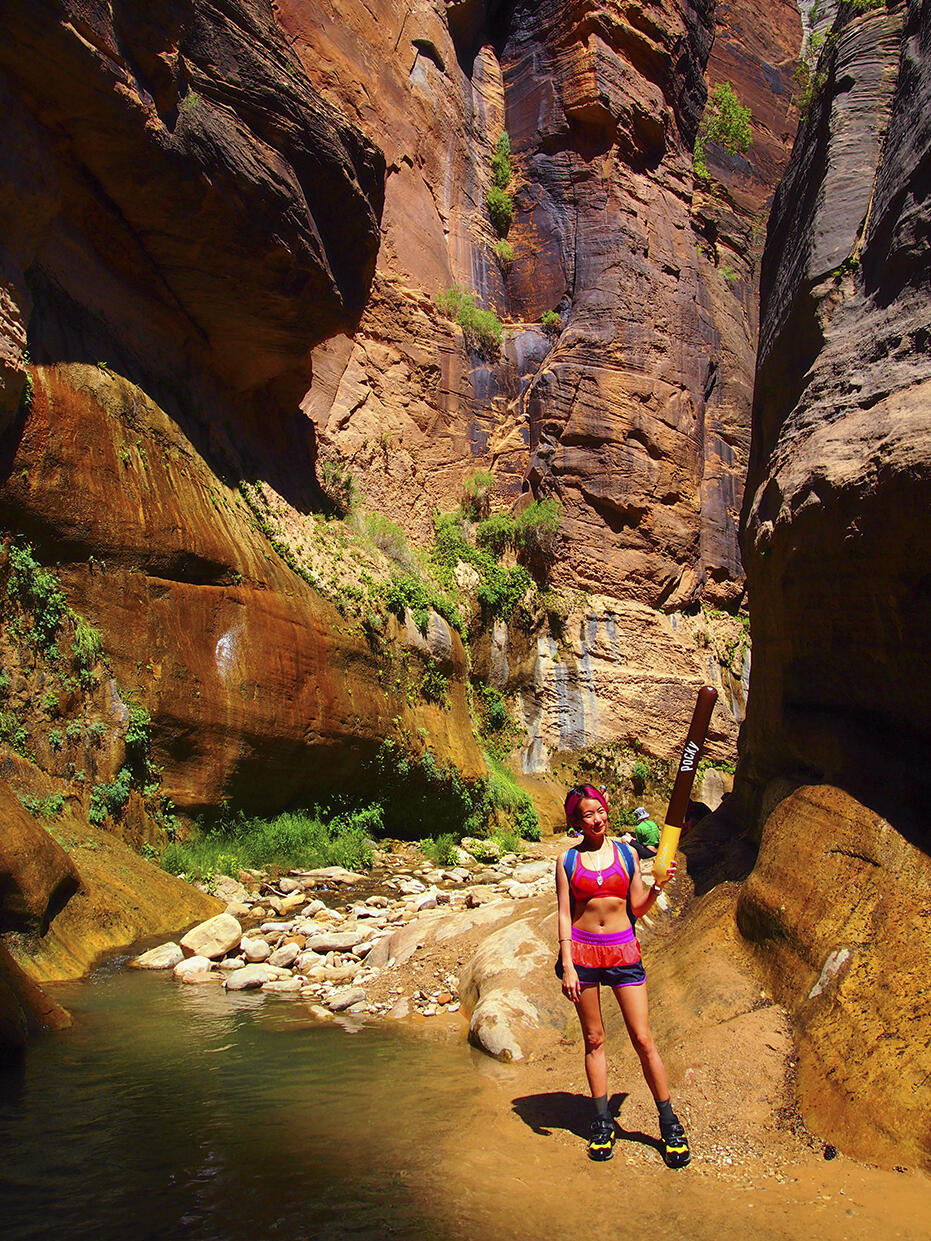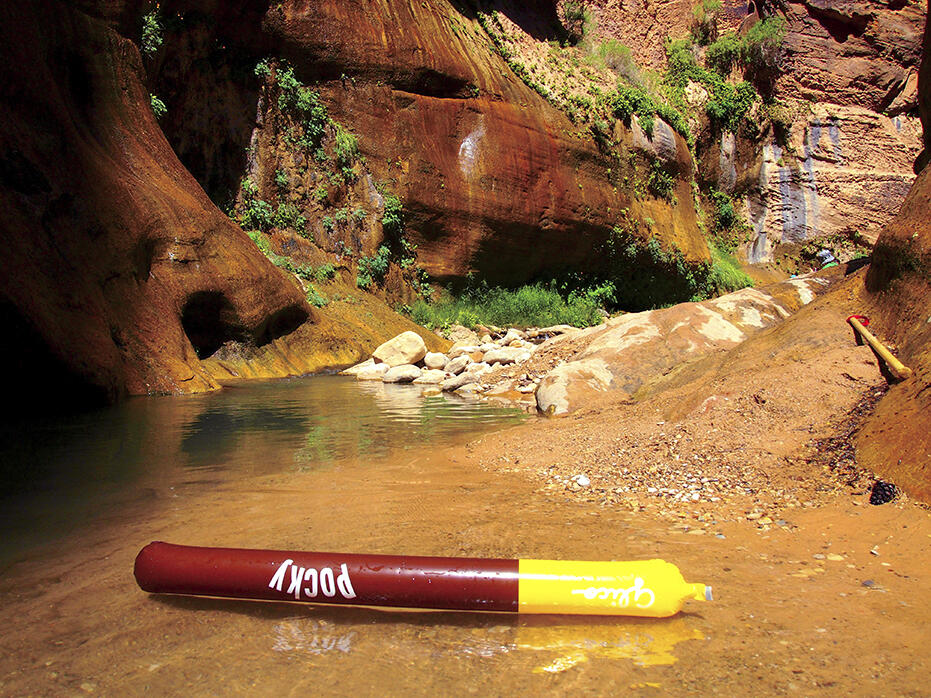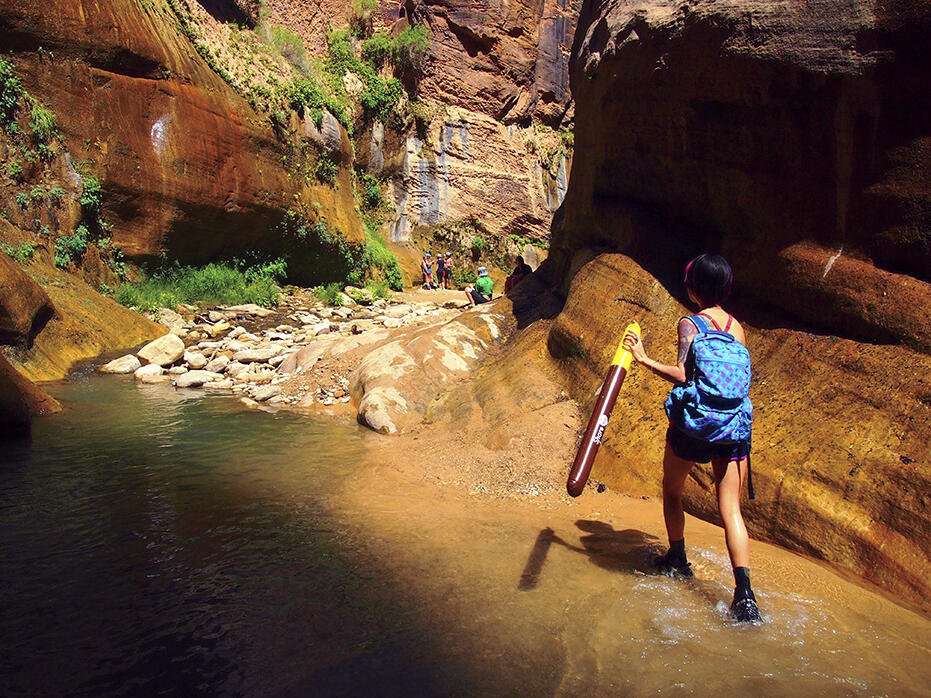 Thanks to Y for all these pix of me hiking with the giant Pocky, i had to tuck it into the strap of my backpack after awhile cos manoeuvring over rocks and trying not to slip while gripping on to a hiking staff, giant Pocky and camera just felt plain ridiculous (and dangerous) :p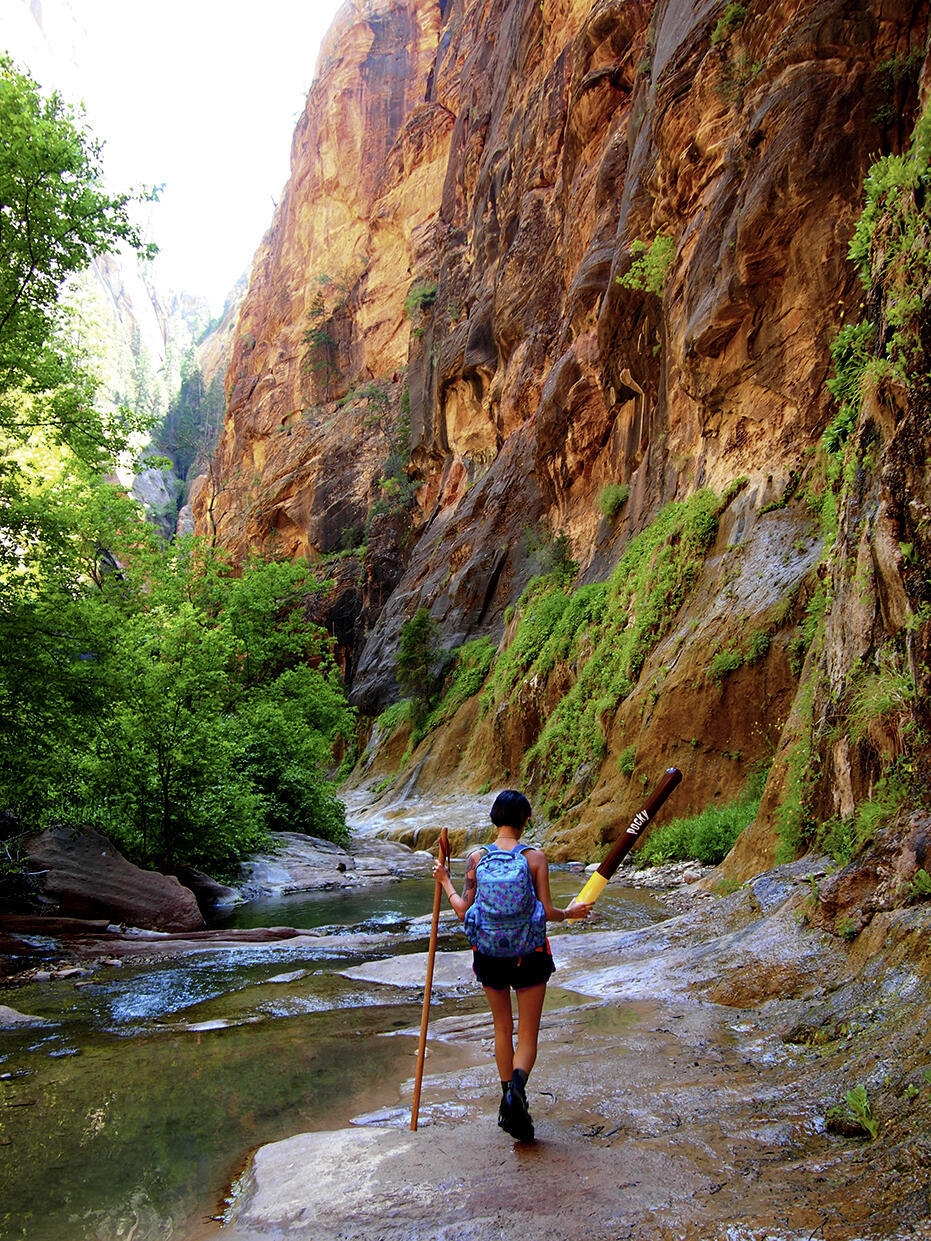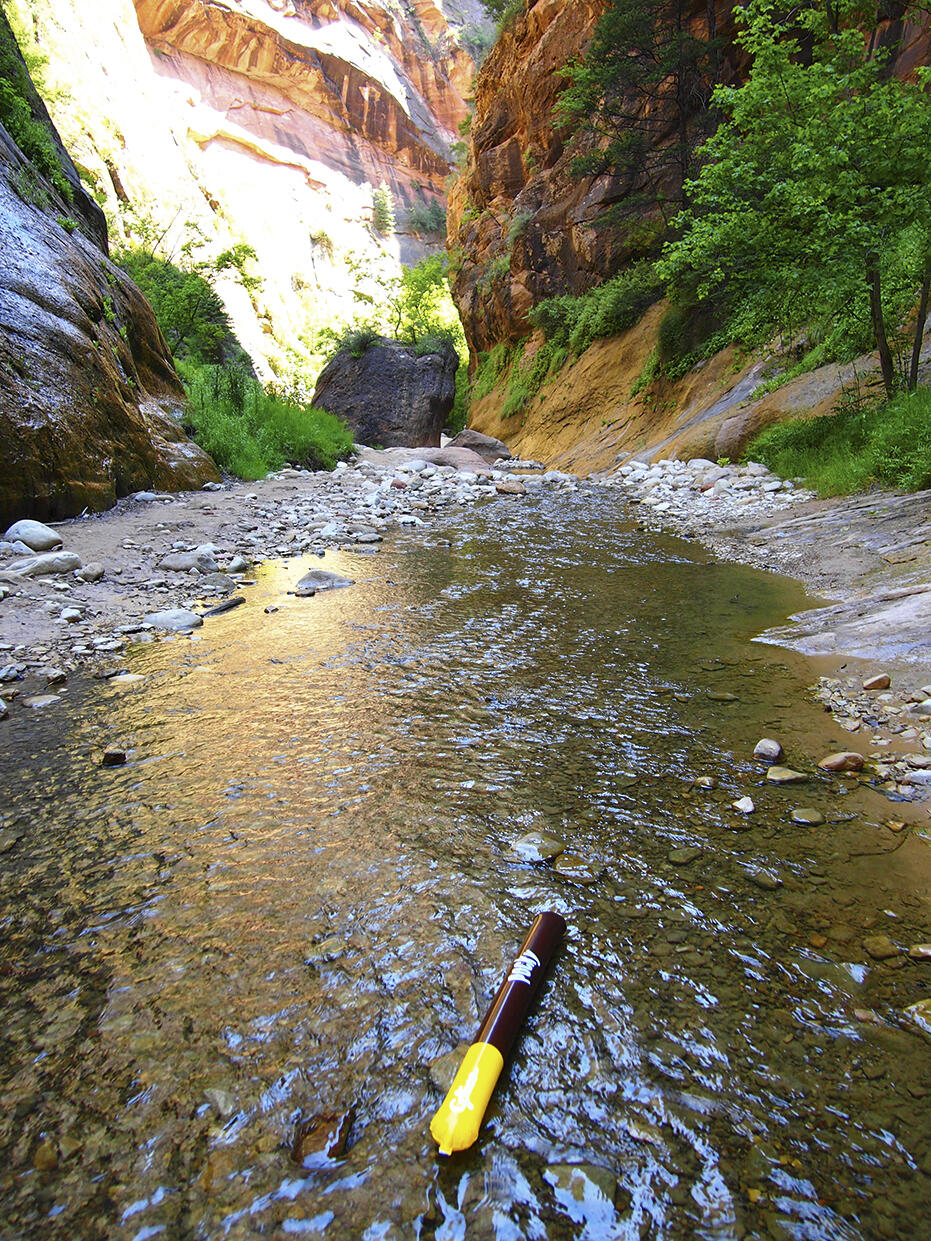 There are no pictures in between some parts cos we realised we were losing time and had to move quickly… we went as far as we could by taking the right fork cos it was supposedly more challenging. Thing is, we forget how being small isn't to our favour sometimes… We would follow some bigger people so they could give us a hand to climb certain rocks or swim across some deeper parts, but at this ultimate point, Y and i stared down at a sorta steep jump that would have been plausible if someone at the other end/bottom could just hold out their hand to semi-catch us. If we missed it (and it did look like we had a 50/50 chance of missing it cos of the strange angle), we'd fall against a hard wet rock and into a pool on the left. After pacing around for a bit, we decided it was too risky and better not to bang ourselves against a boulder. Damn being short sometimes! That was the furthest we went before turning back. We had been hiking for 3+ hours by then and had to patah balik all the way to get home (0_o).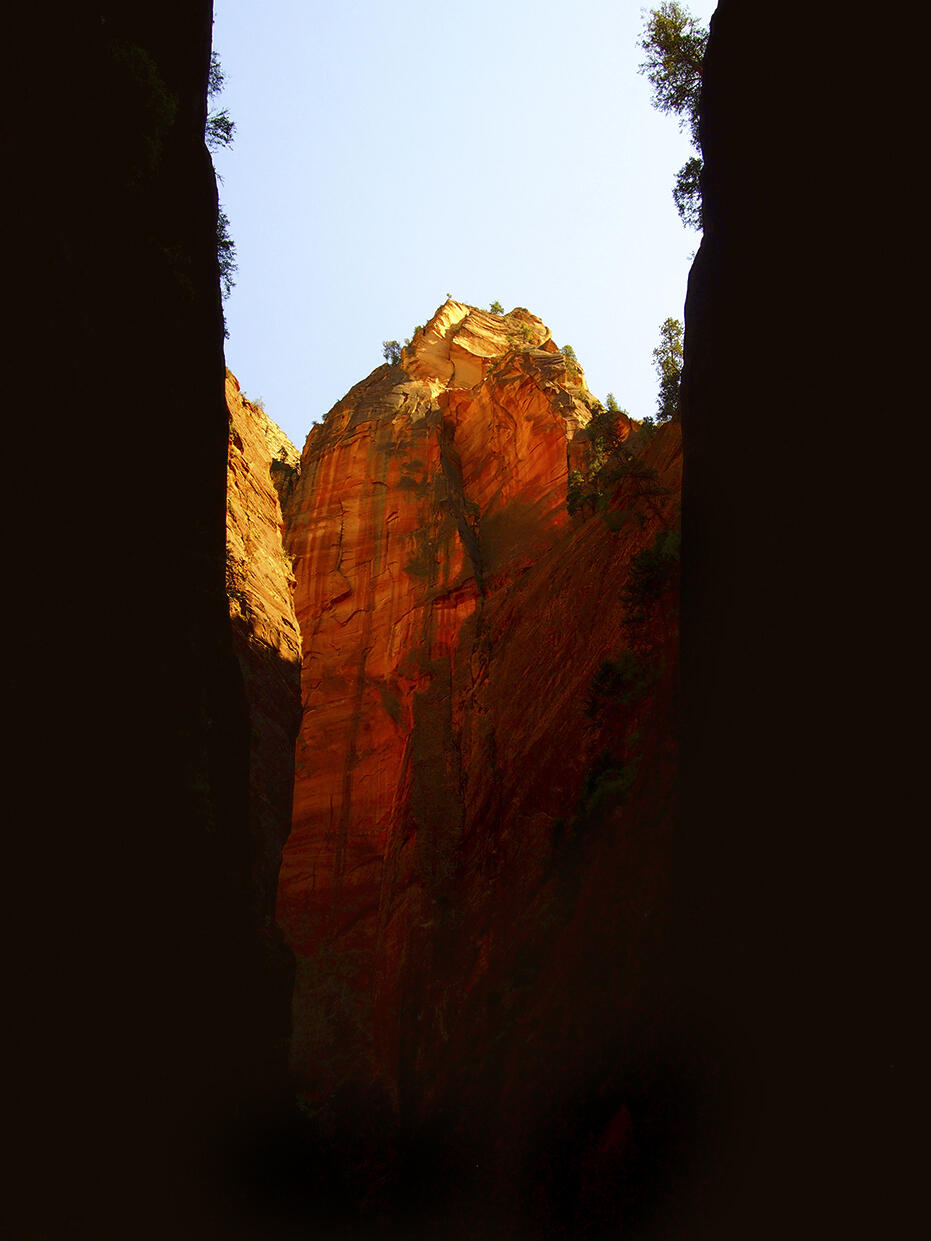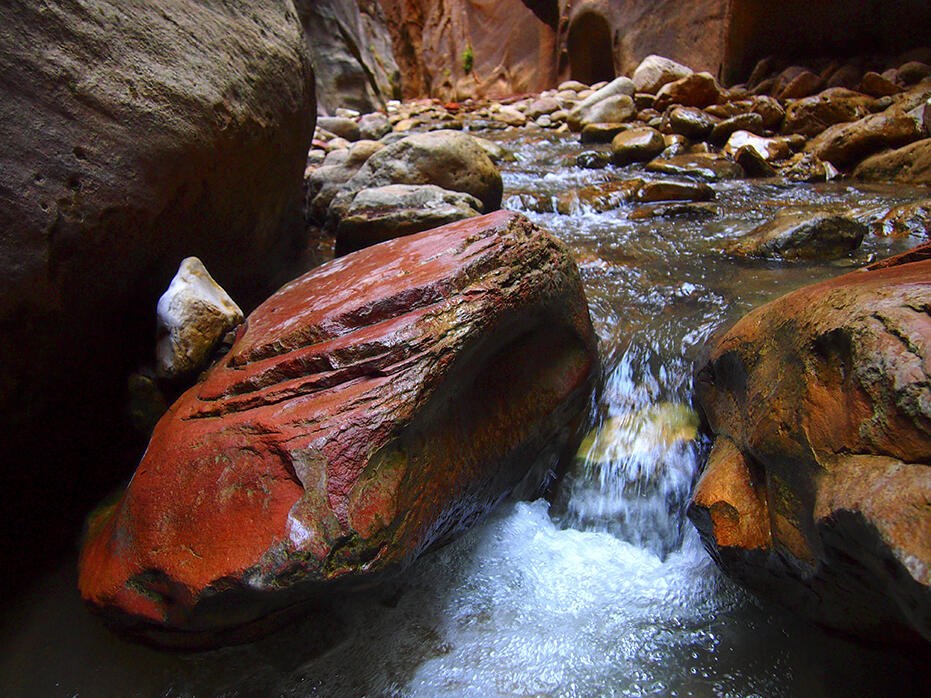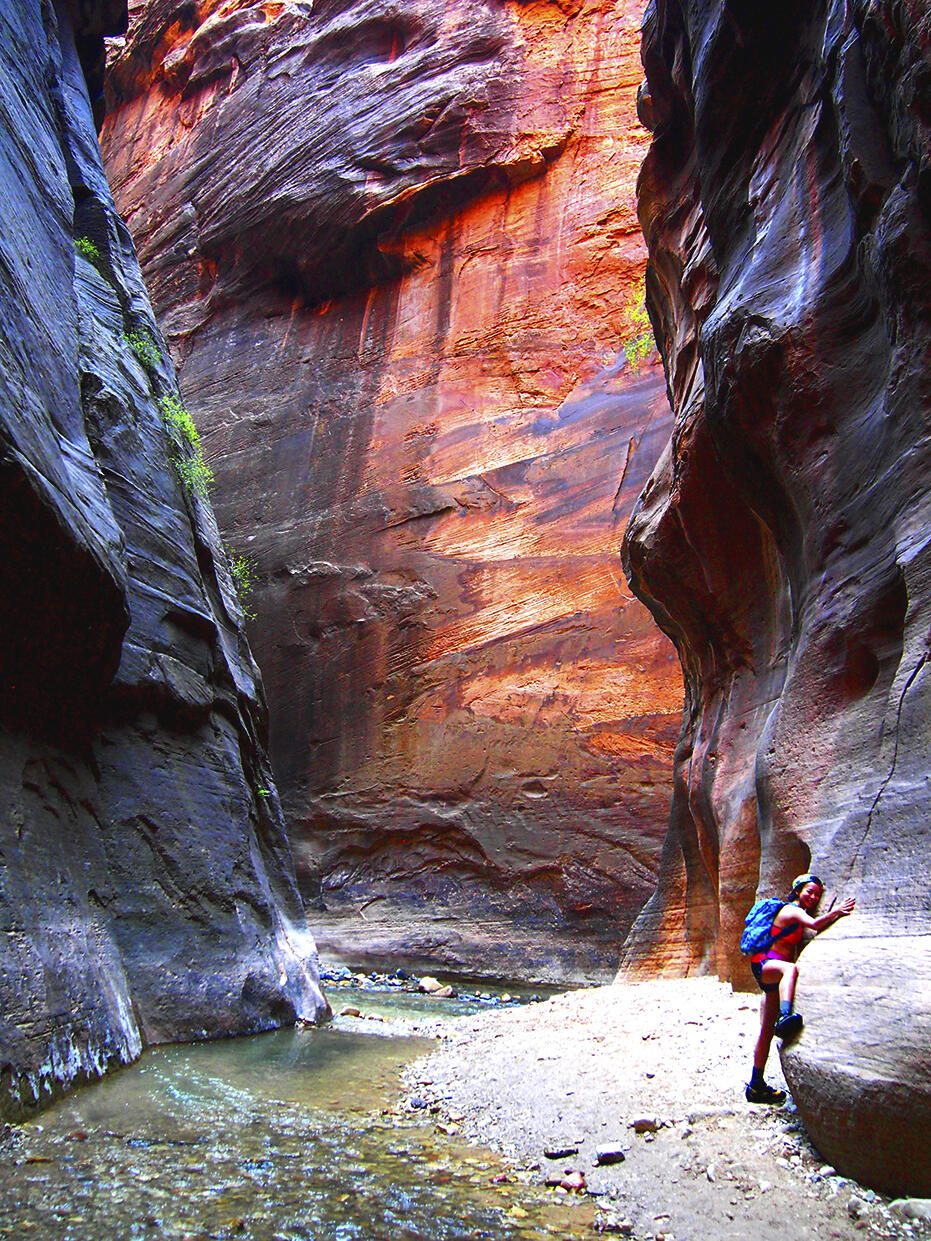 I love rocks! I really do… big ones, and small ones.
Round ones, funny-shaped ones.
I'd walk past all these hundreds sand thousands of stones that day silently saying, "i love you!" to them all!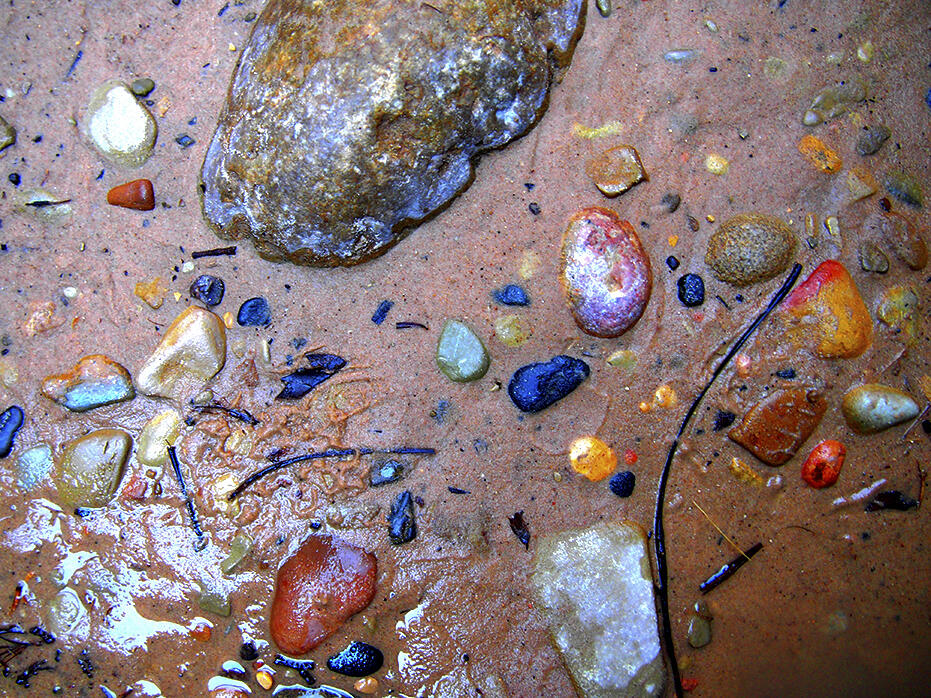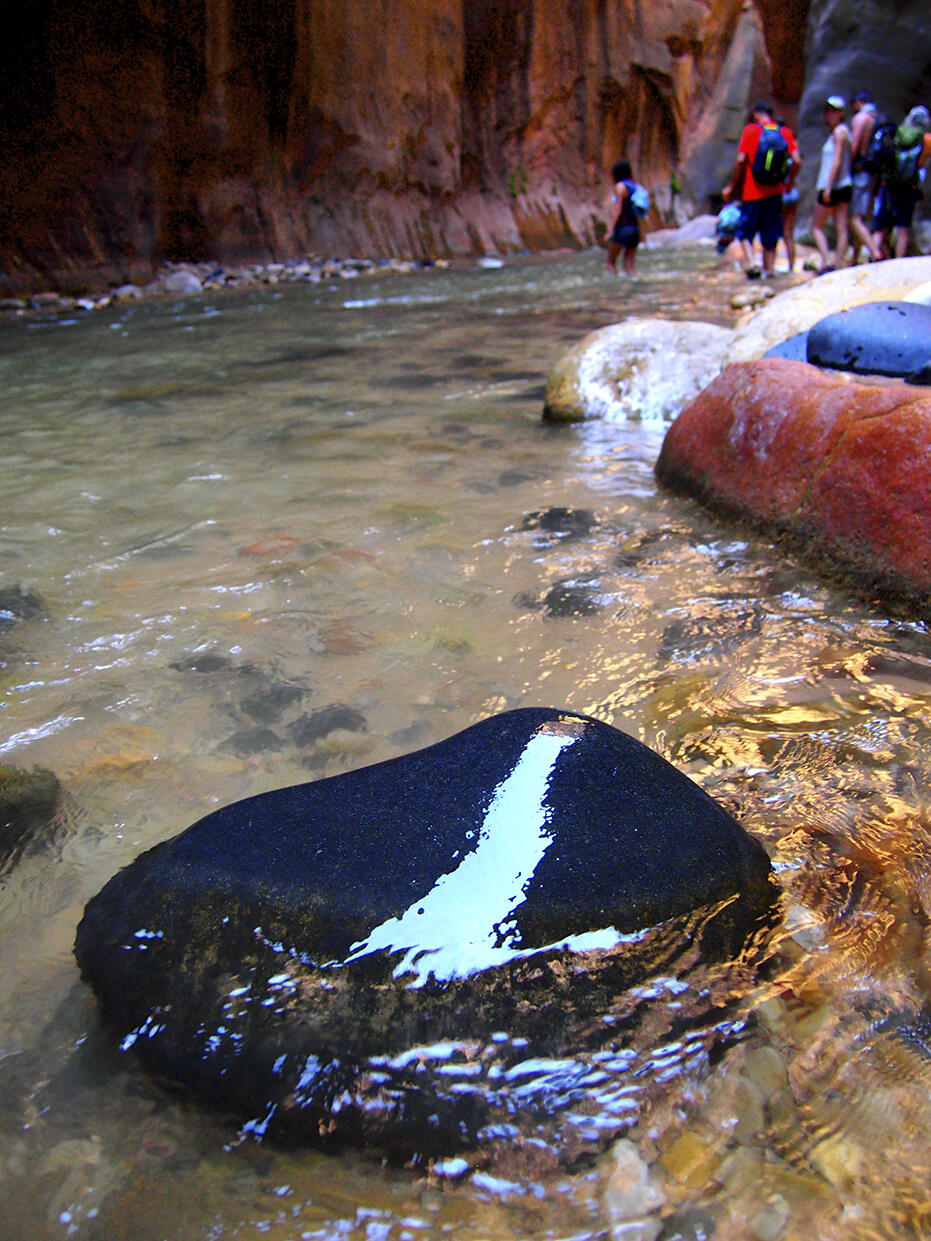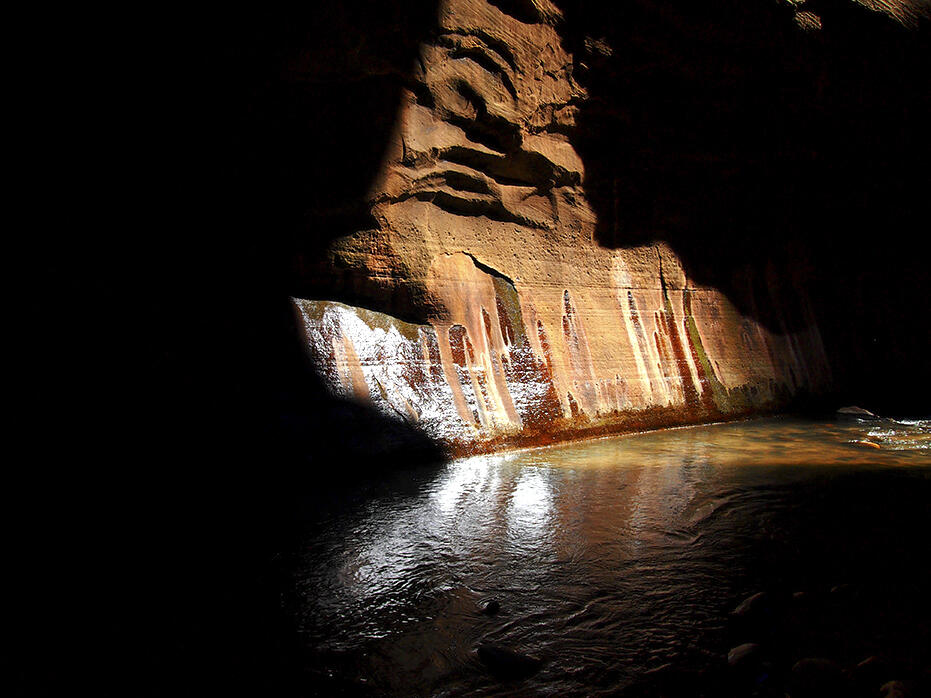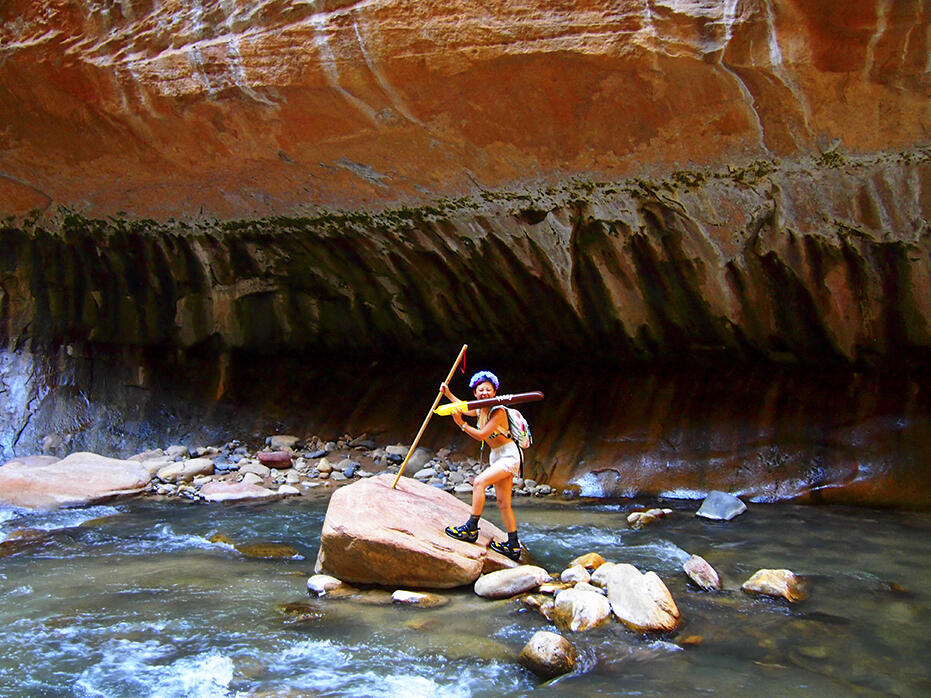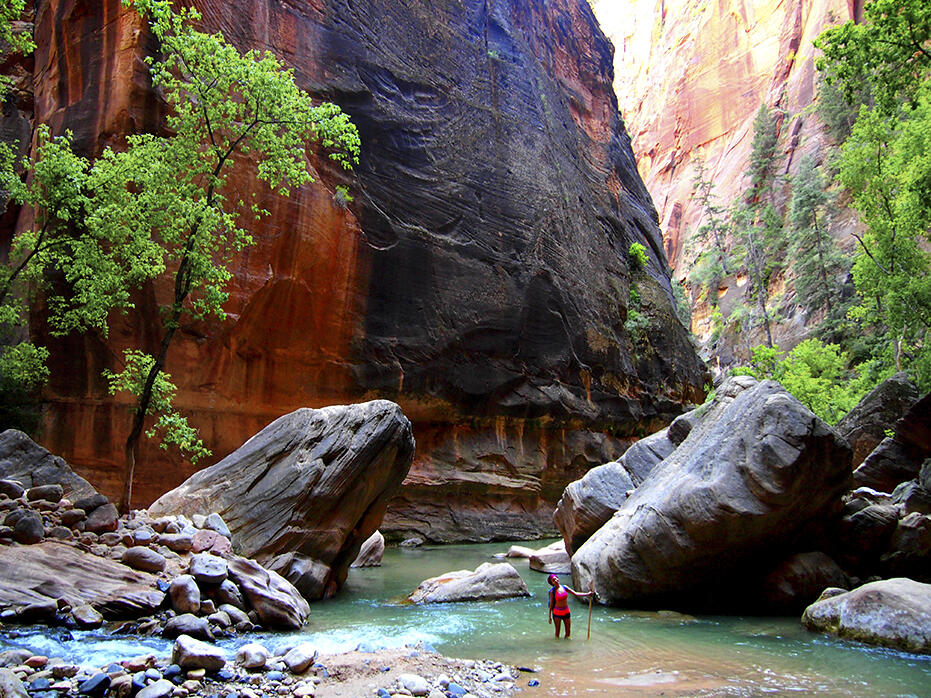 This spot was just magical. I wish we had more time to just picnic there but we had to make sure we could get back before it got dark and cold.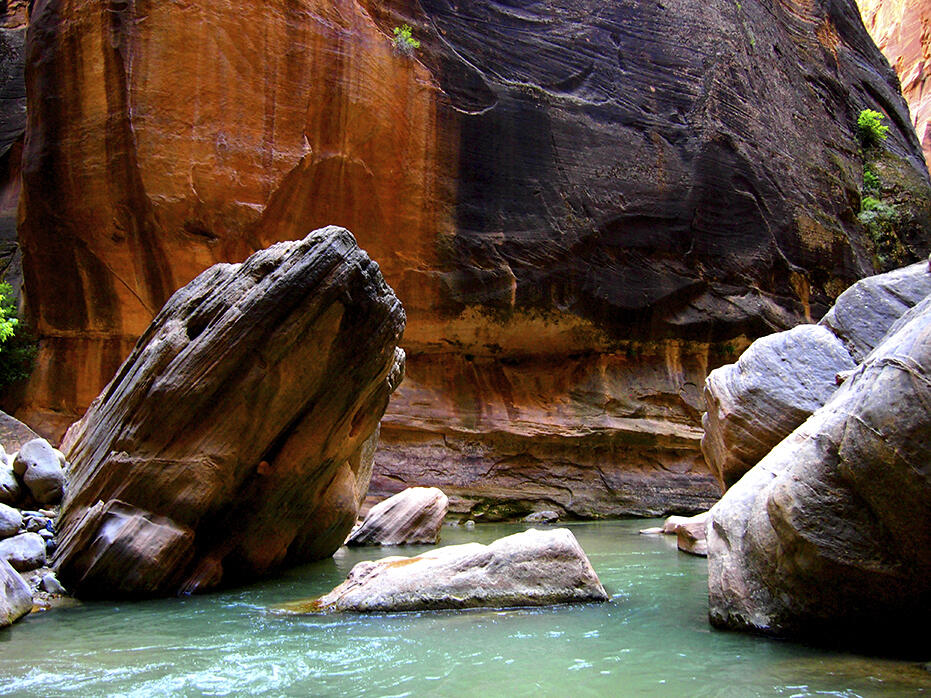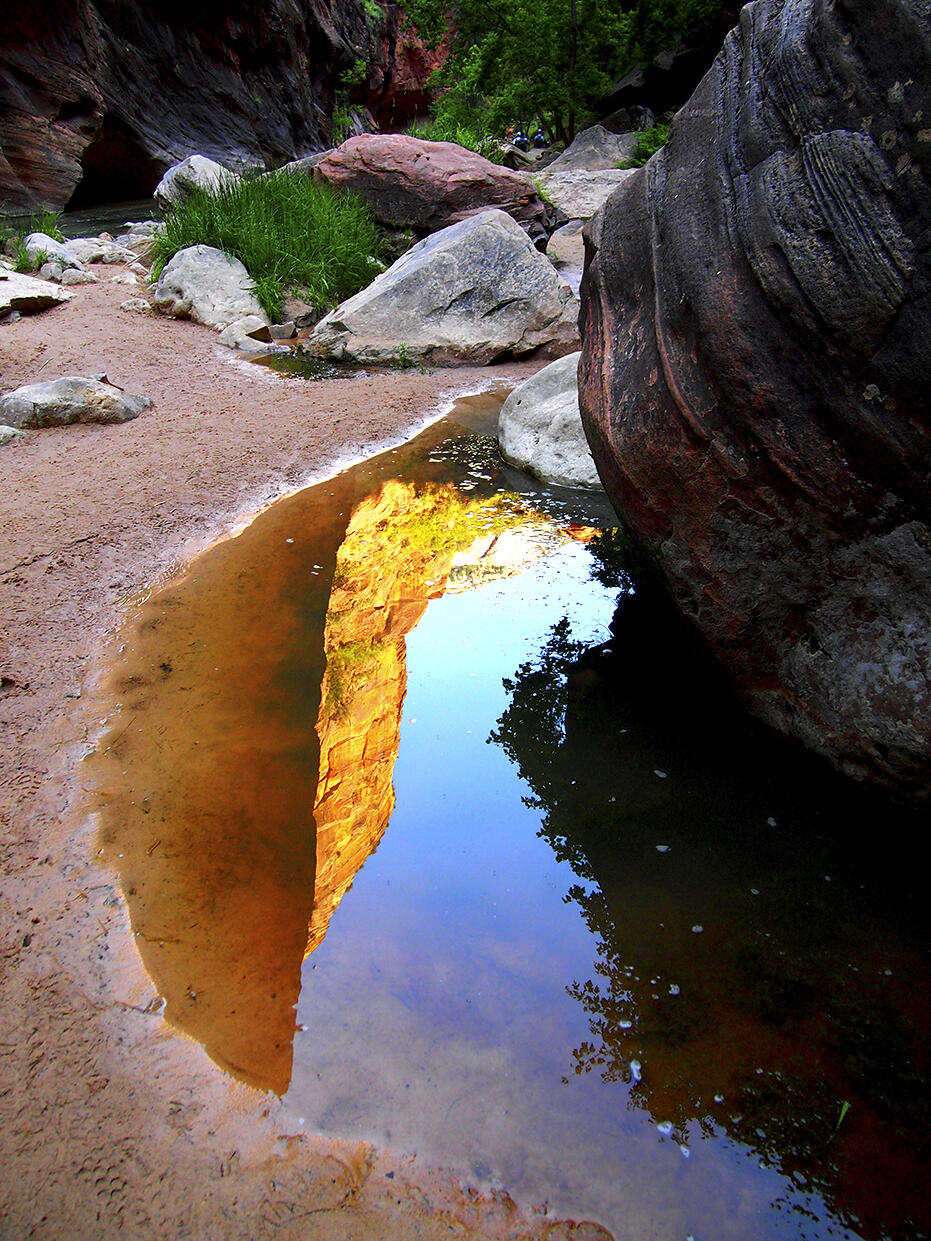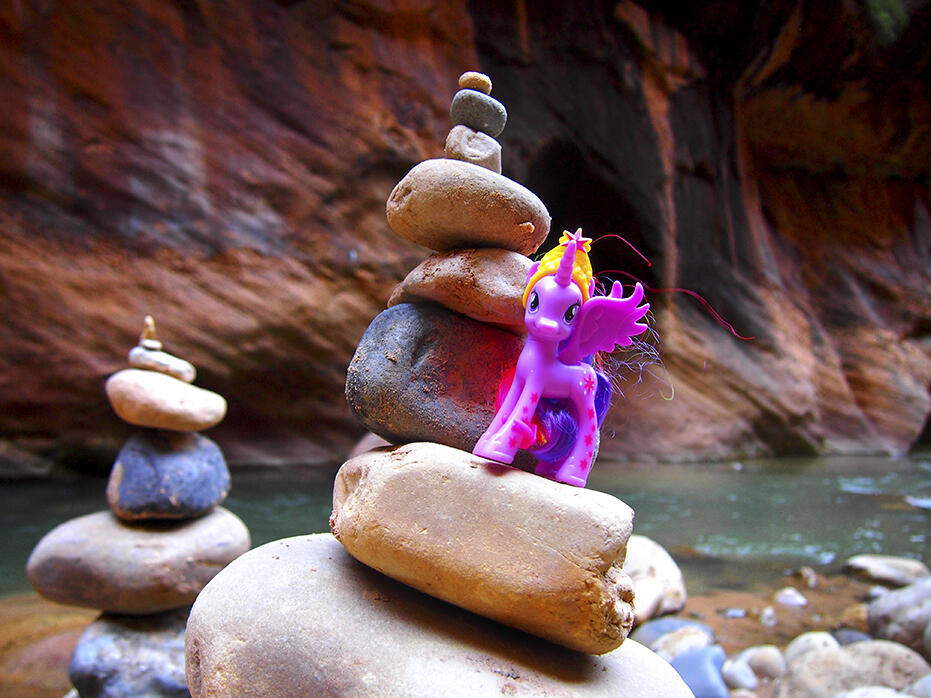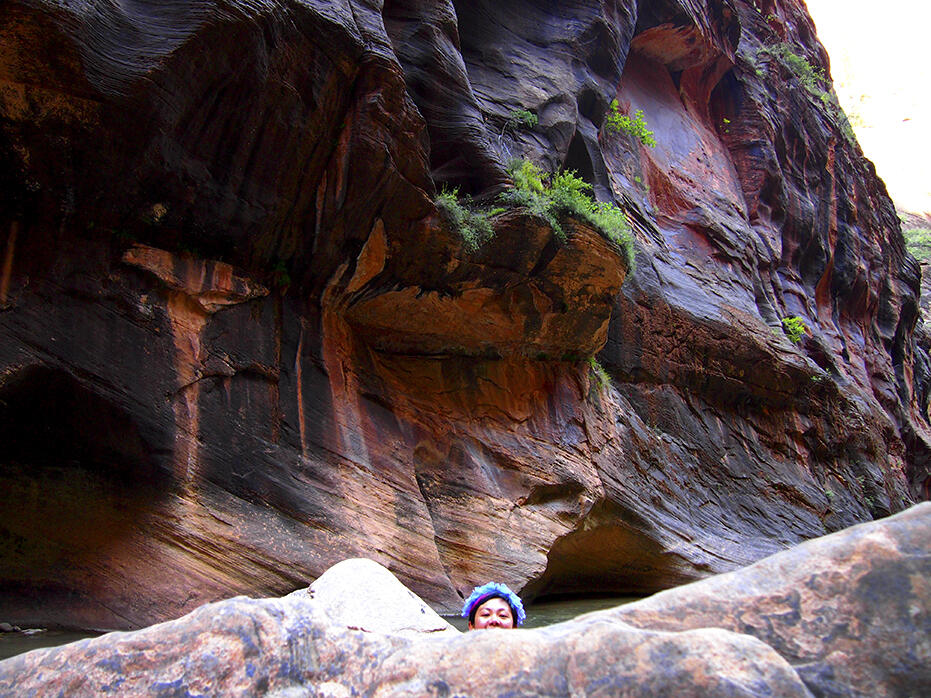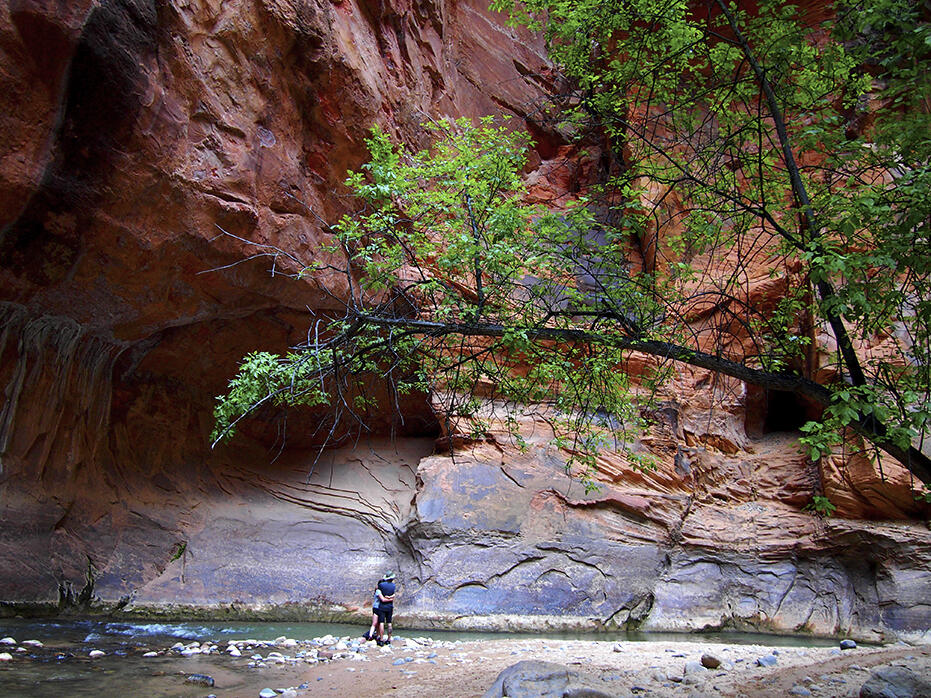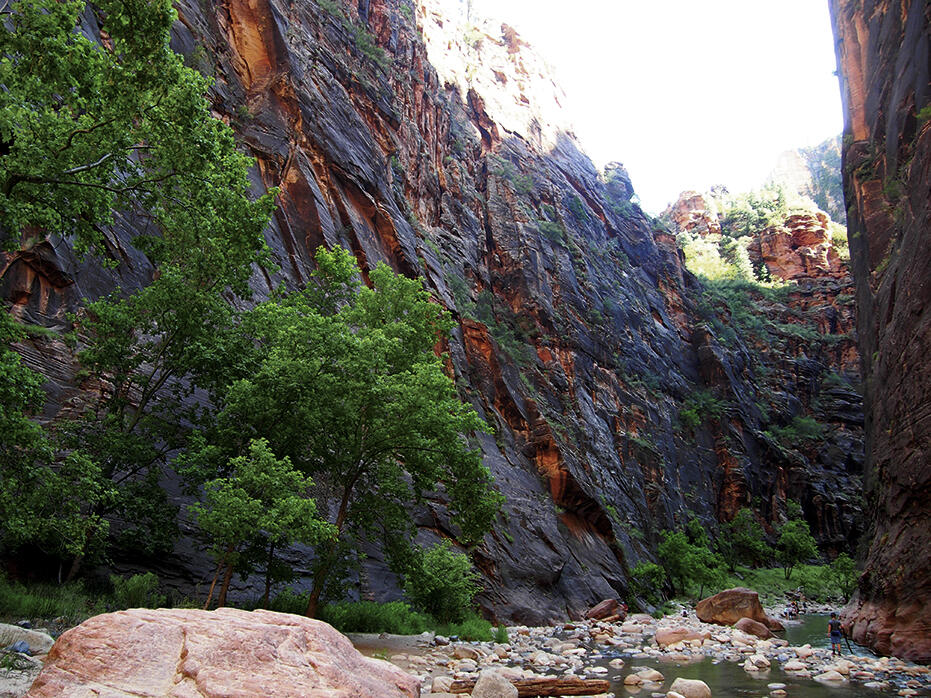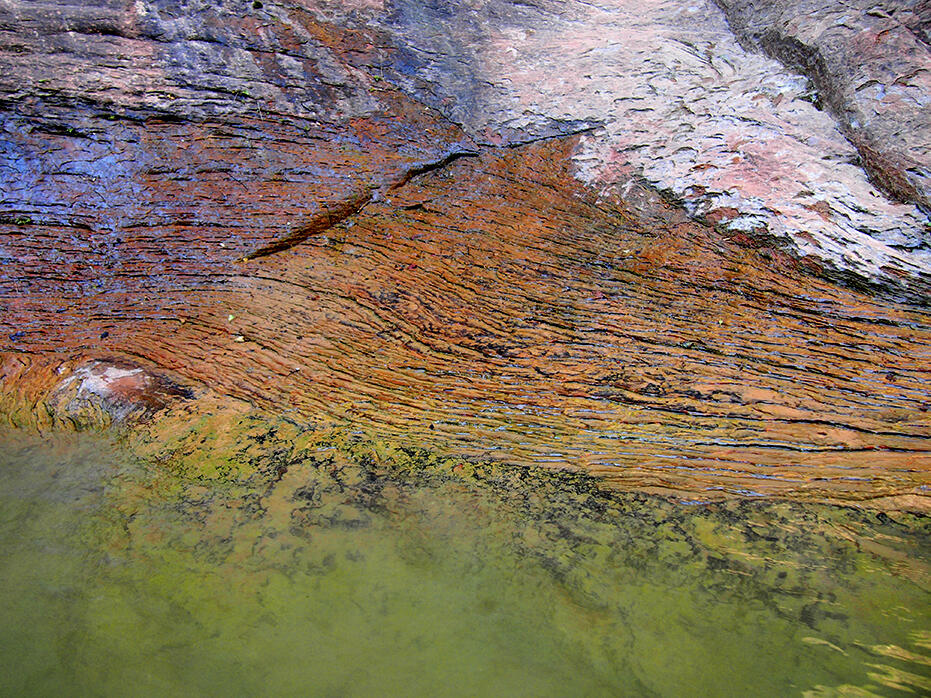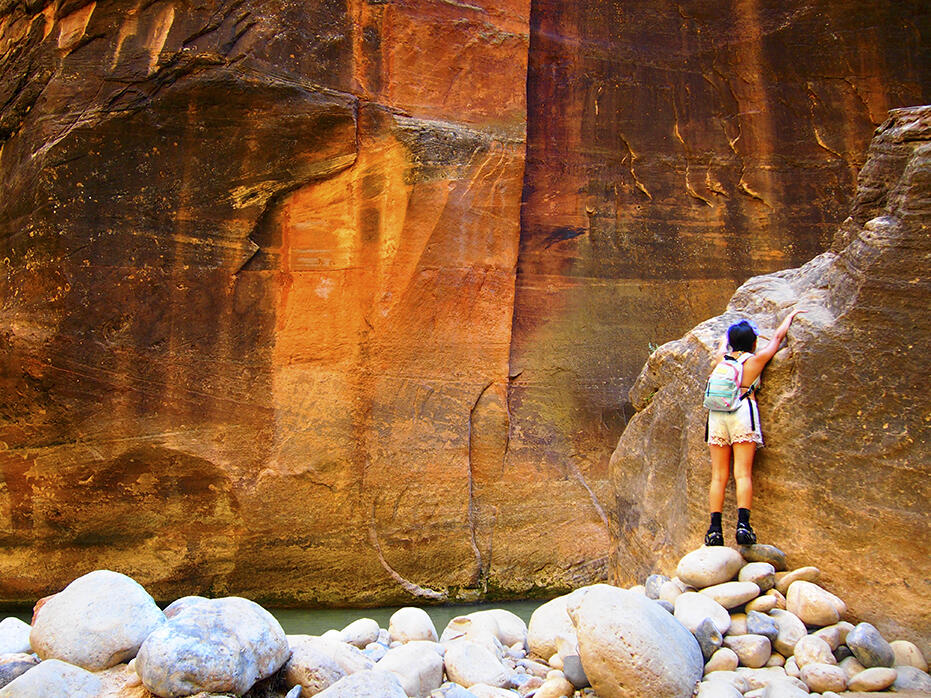 Sometimes i really don't know this girl…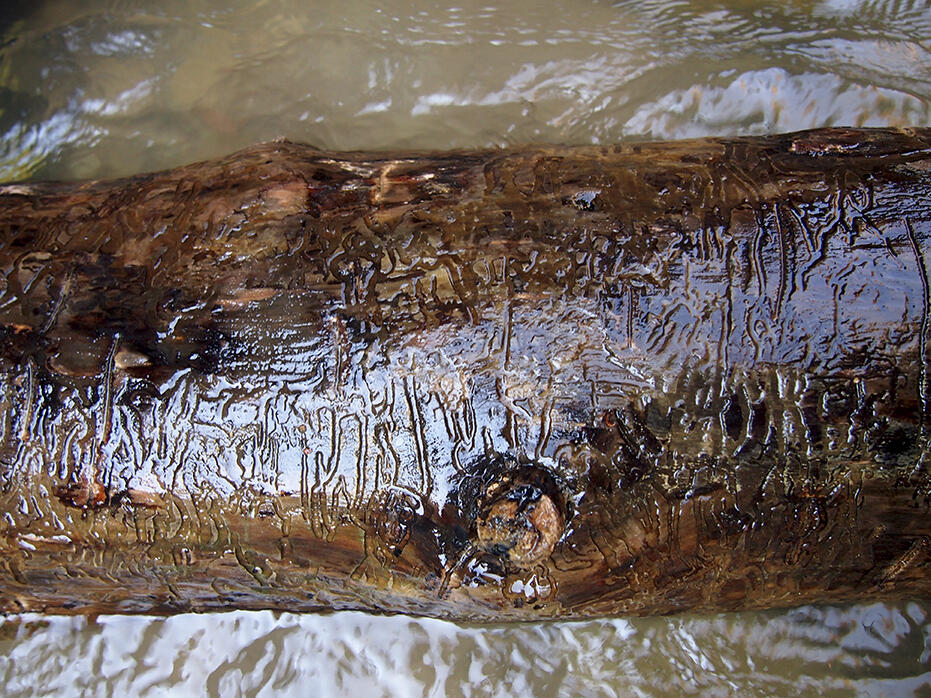 When we were almost near the entrance of where we started, we took a rest to remove our water-clogged shoes cos we felt so ick from having wet feet for hours and could feel little stones bothering us in it. And to think the shoes seemed so tight in the beginning too! This is not the sexiest picture but i must show you what one's feet look like after river-walking for almost 7 hours…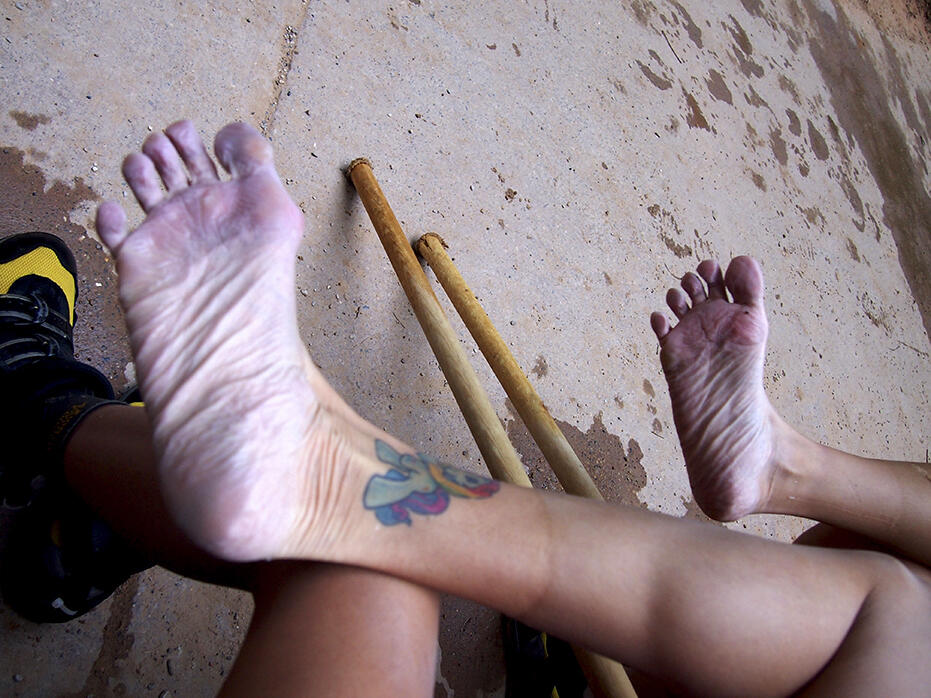 I felt like a human fish that couldn't make it and i think i lost a toenail too cos it turned black and will probably drop off in a few weeks :p
Once we got out, we were like "FOOOOODDDDDD" and picked the nearest decent-looking restaurant for some stuffed jalapeño and salad we shared.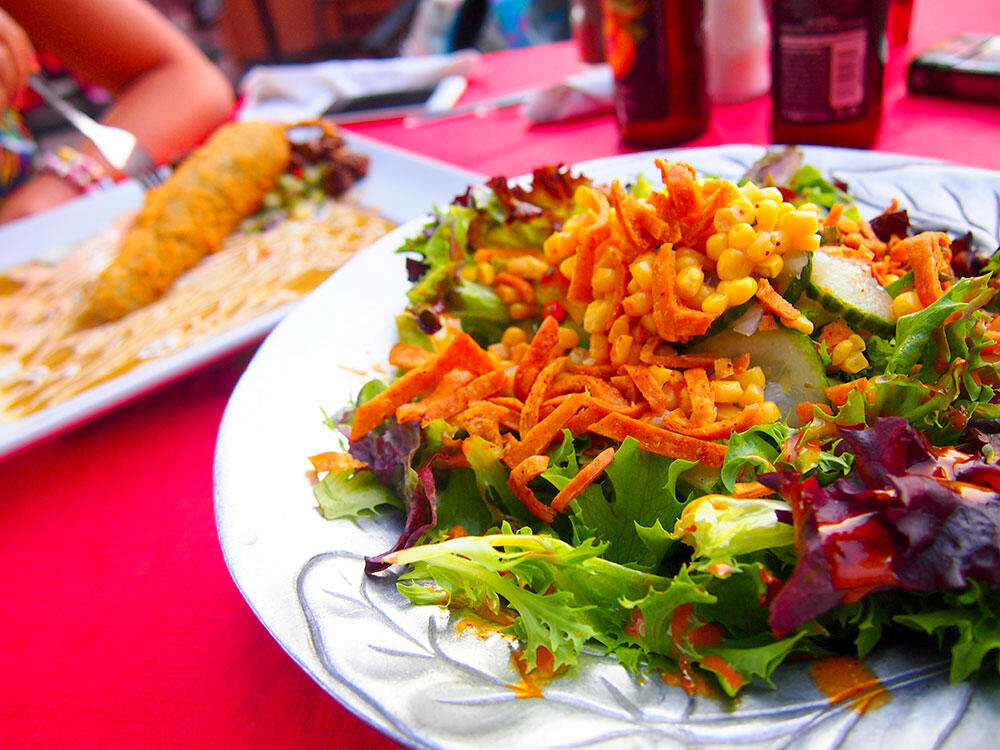 As usual, we had to whip out some ID to buy drinks cos nobody in the States thinks we're our age… (which is not a bad thing)